Last Minute Gift Ideas For Christmas (unique, thrifty and DIY)
This post may contain affiliate links. Please see disclosures here.
Hello Beautiful Friends!
How are you doing? Are you done shopping for the holidays?? I actually am! I finished early this year. Well, I lie, sort of. I have just a couple gifts I need to buy for my husband but that's it.
Did I mention that I'm already done wrapping too?? Yes! No Christmas Eve wrapping going on over here, not this year. Nope, I will be relaxing and enjoying my wrapping free night. hee hee
Wrapping gifts is not my favorite so it's nice to have that done.
If you're not done shopping or you are looking for that perfect, unique gift, this post might be for you. :)
Since I'm always creating "new" things out of thrifty items, and since a lot of them would make perfect gifts, I thought I'd share a round-up of projects I've done just in time for gifting!
Not only are they thrifty, most will be unique and qualify as "handmade" which I think are the best gifts anyway, don't you?
Thrift Gift Ideas For Christmas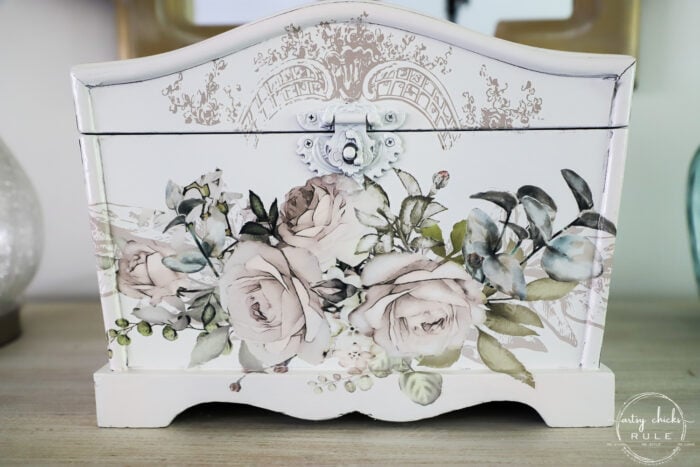 These old boxes can be found quite a lot at the thrift store. I've found a bunch.
All you need is a little paint and some pretty transfers to create a beautiful gift for someone.
See the tutorial, here.
Here's a few more of these boxes for more ideas: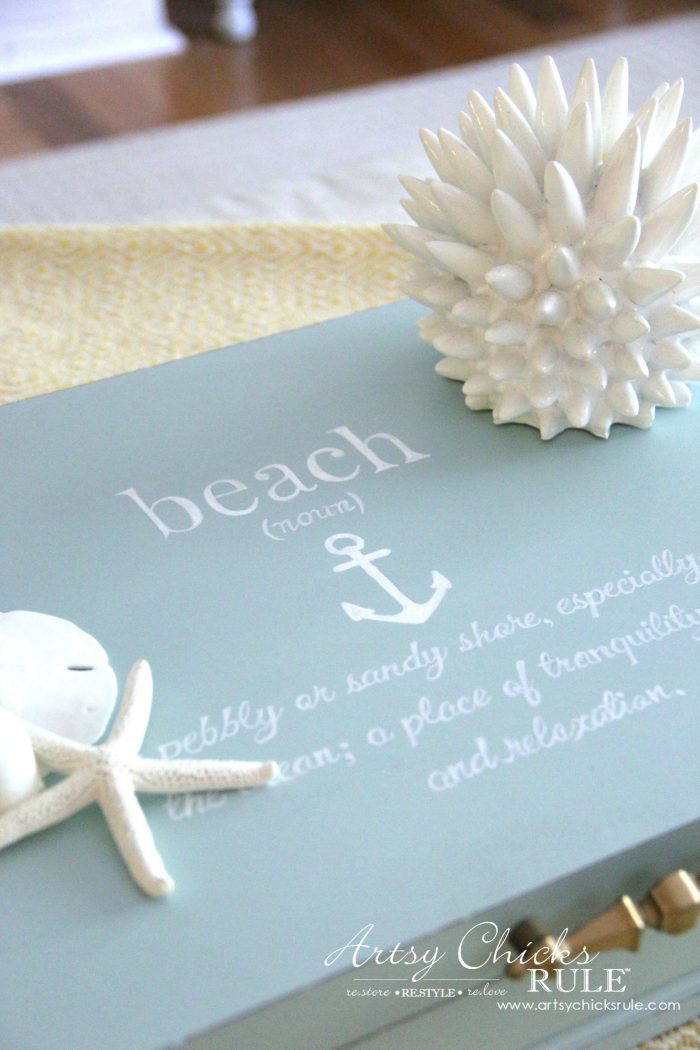 Old flatware boxes are great too!! You can remove the insides, make the outside pretty with stencils and you have a gorgeous box to use for anything you can dream up!
See more on this box makeover, here.
Here's a few more of these types of box makeovers: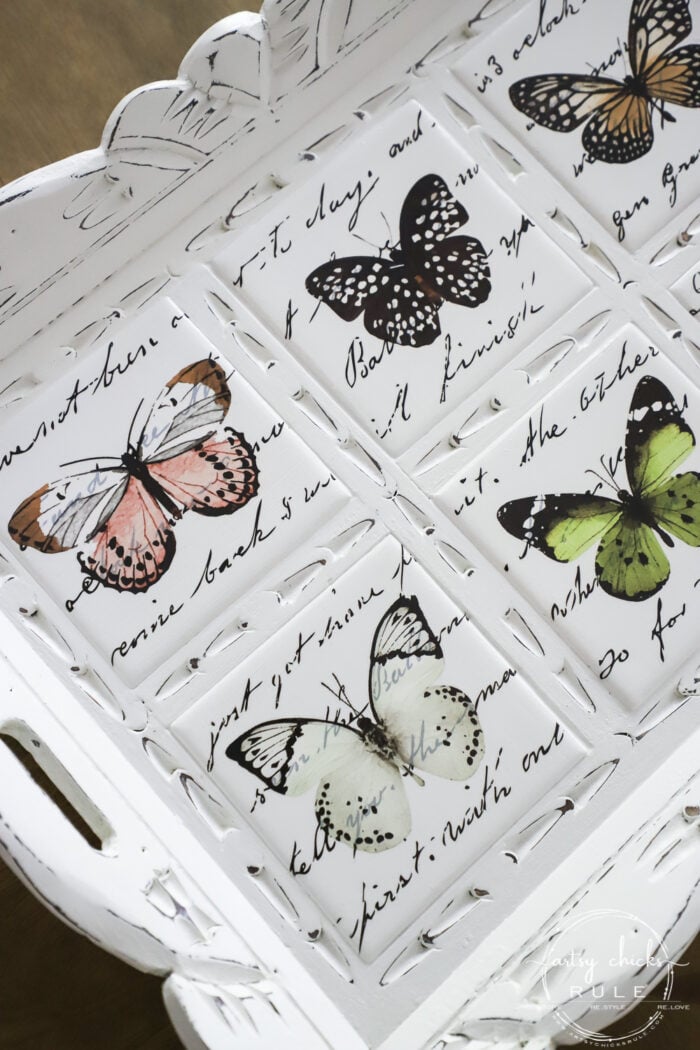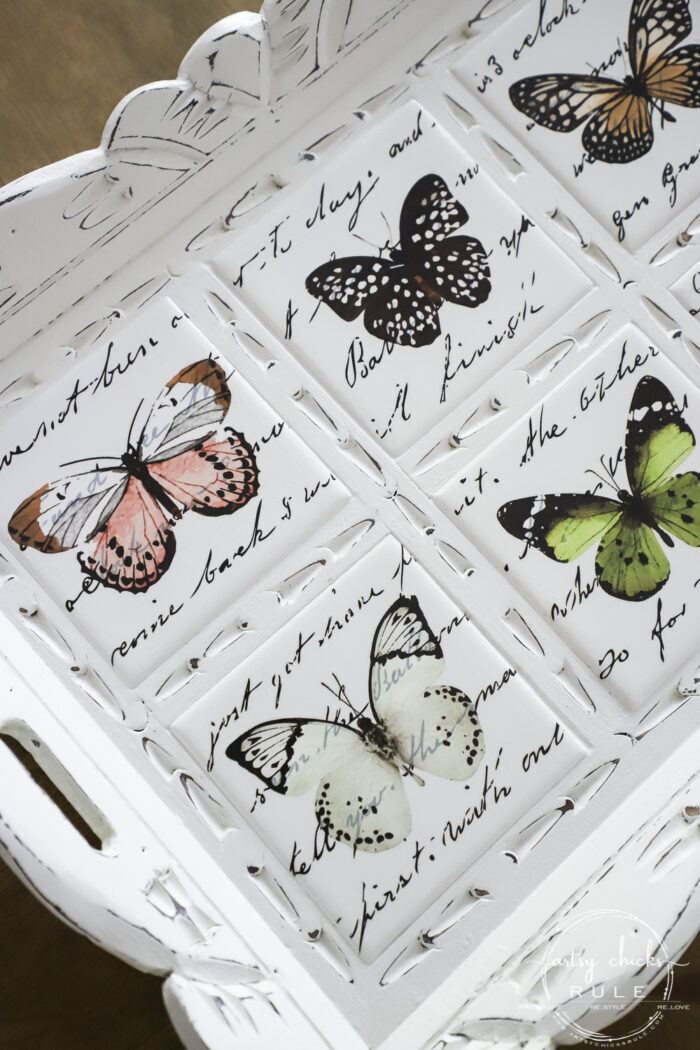 Remember this butterfly tray? It's one of my favorite makeovers. I gifted this one on my monthly giveaways. :)
I used this decor transfer and it turned out so nice!
Read more about it, here.
Here's a few more trays: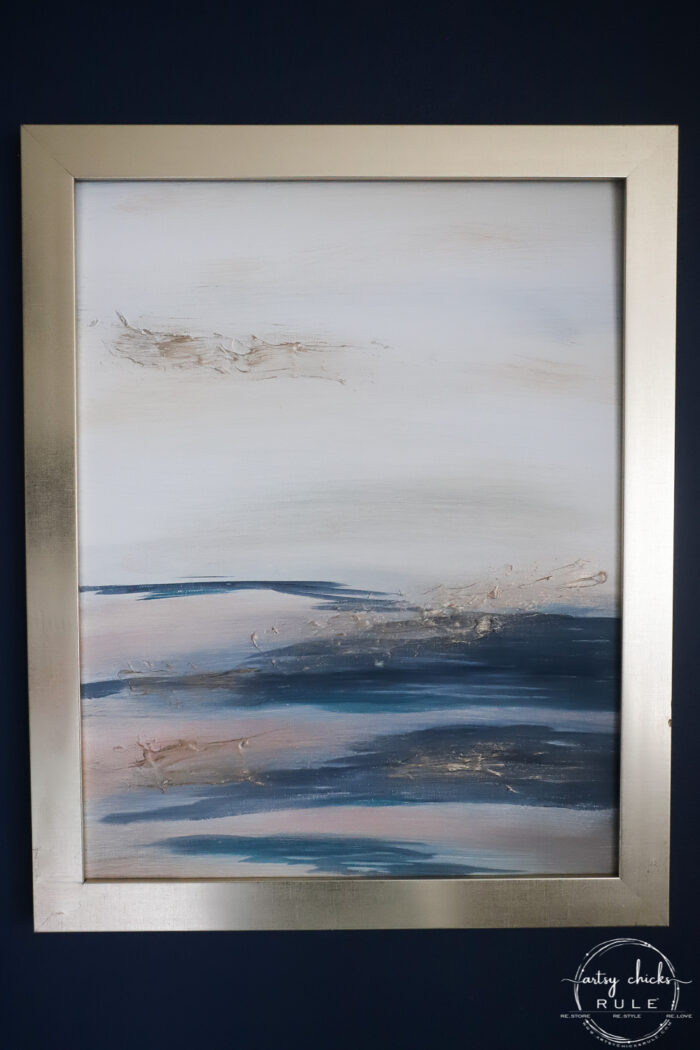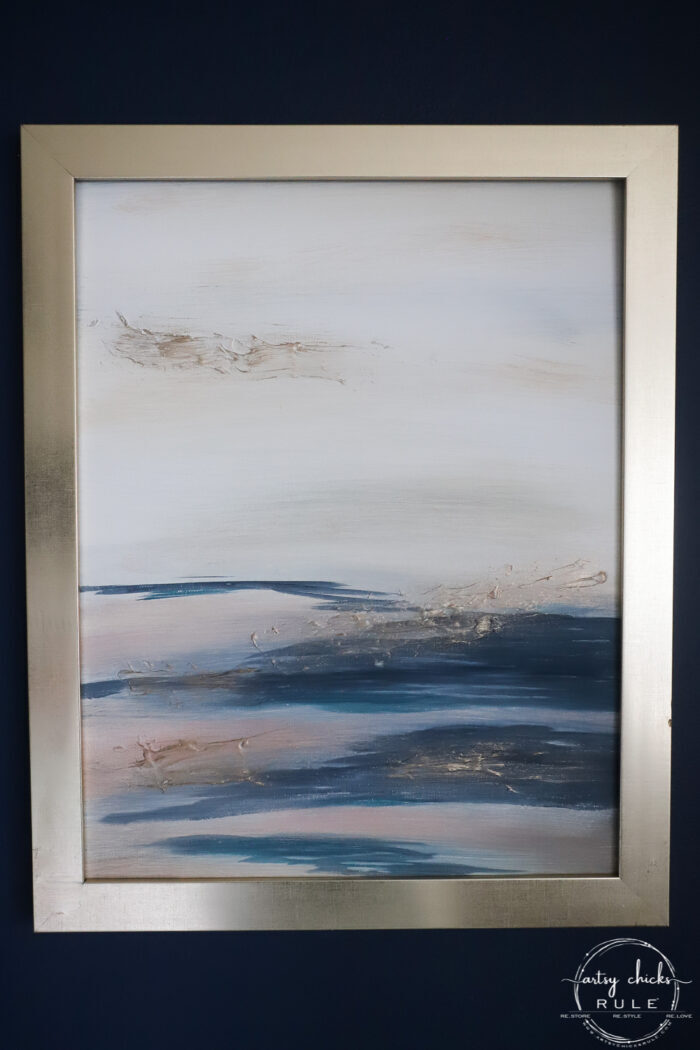 How about creating some artwork for a loved one? I think this is a great idea!
These canvases are perfect for this.
Get the full tutorial, here.
Here's a few more DIY art ideas: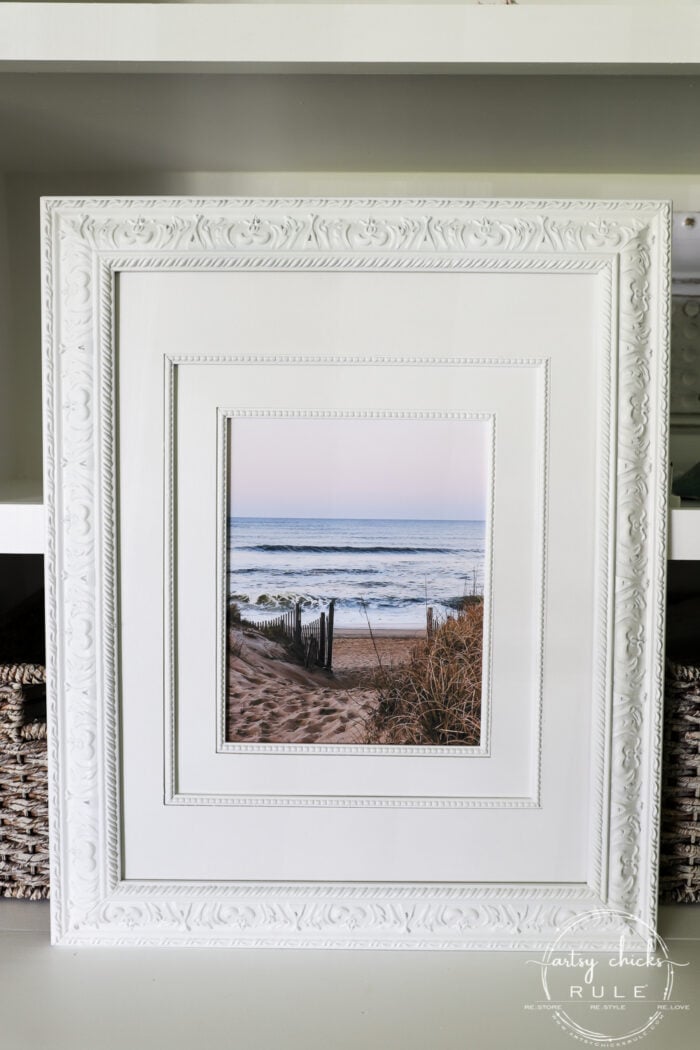 Beach scene wall art.
Using photos and other things to create wall art out of old frames. Lots of ideas!
See more on this makeover, here.
Here's a few more wall art ideas: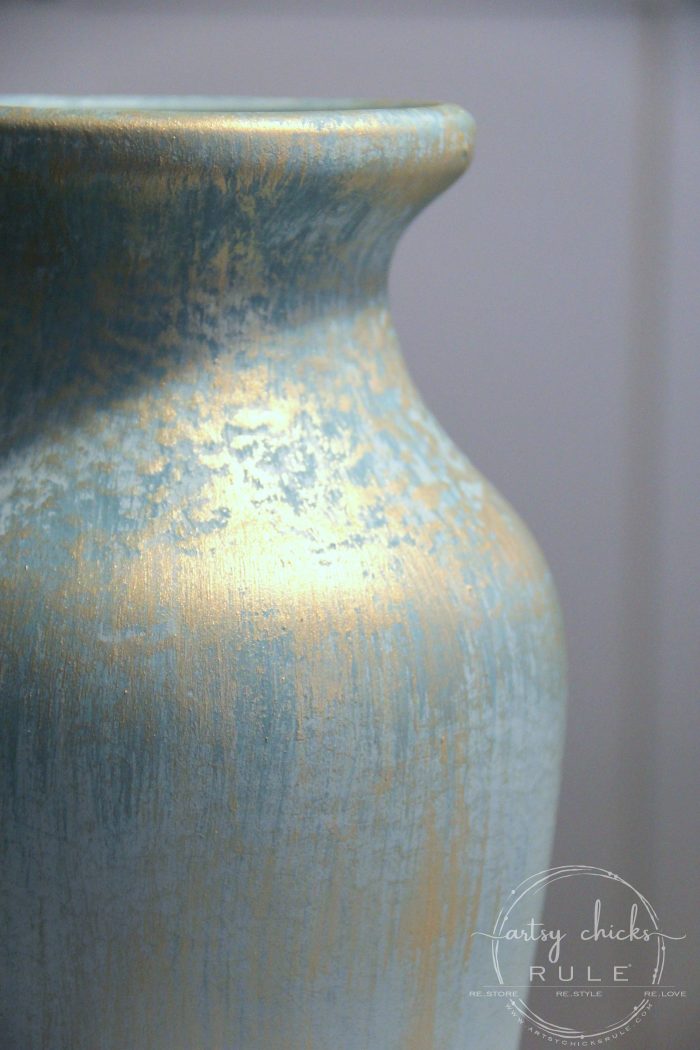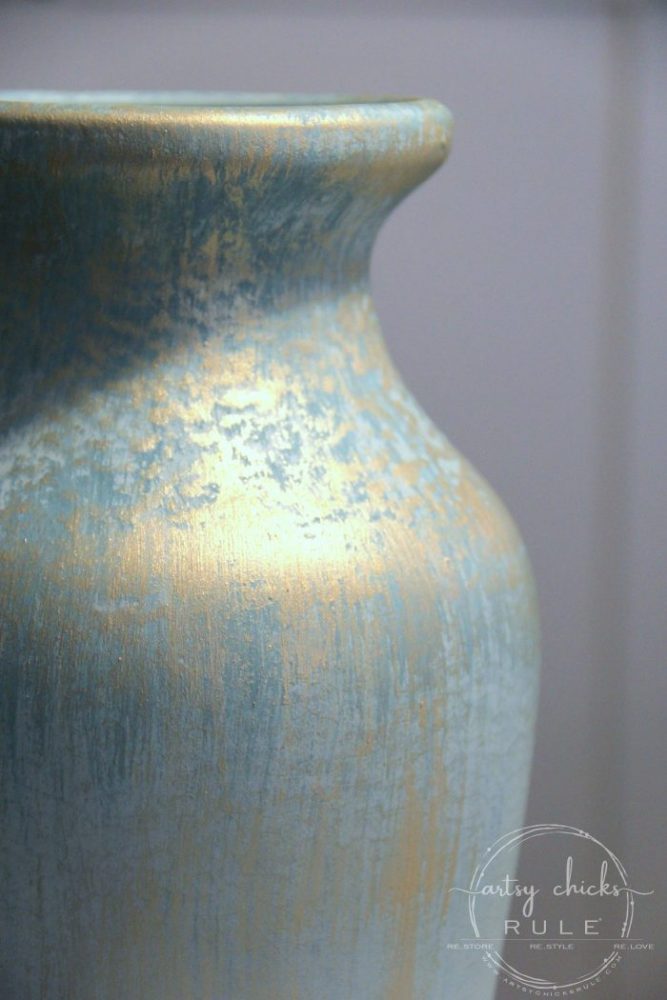 How about finding an old, ugly vase and painting it pretty?
See the tutorial, here.
Here's a couple more similar to this here: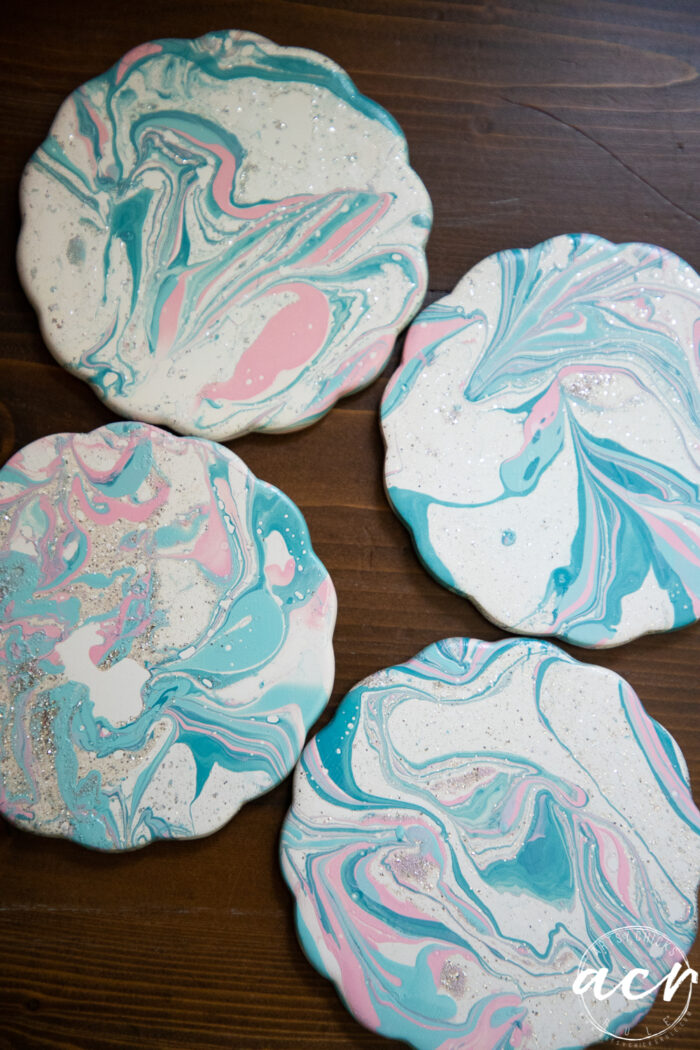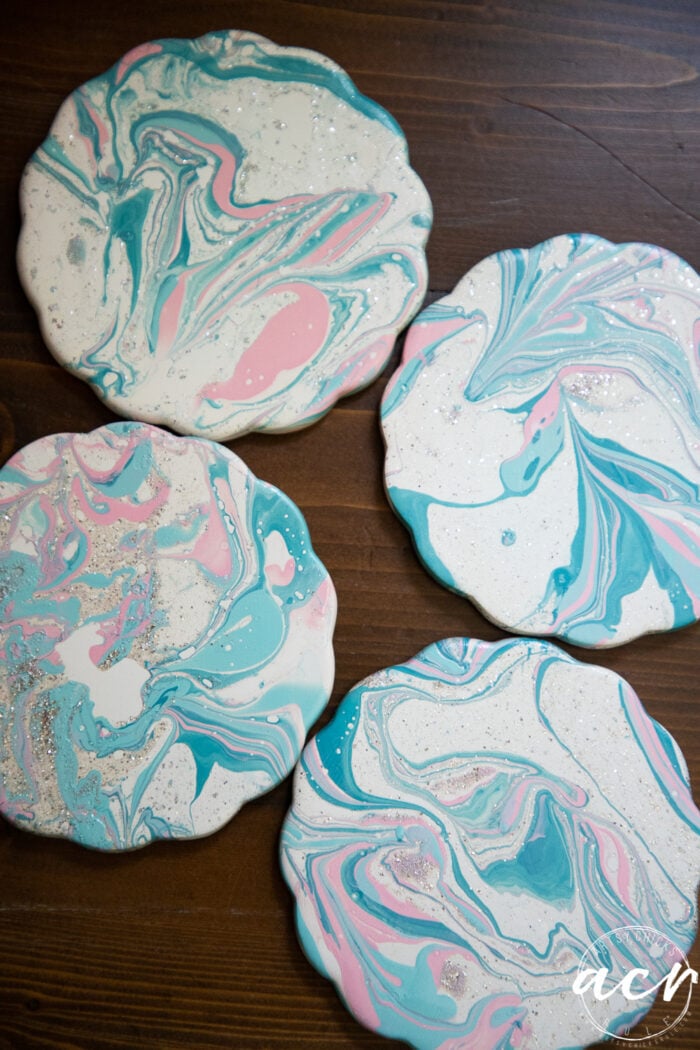 Make a set of coasters with nail polish. So much fun too. This is a great set of round and square coasters. (with cork backing!)
See this tutorial, here.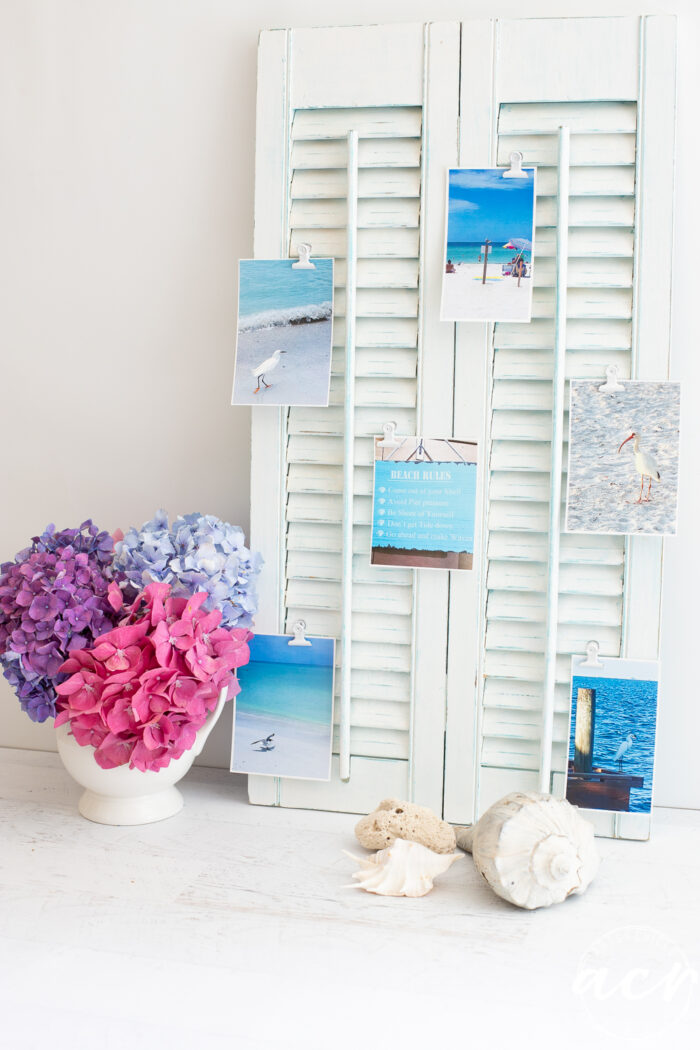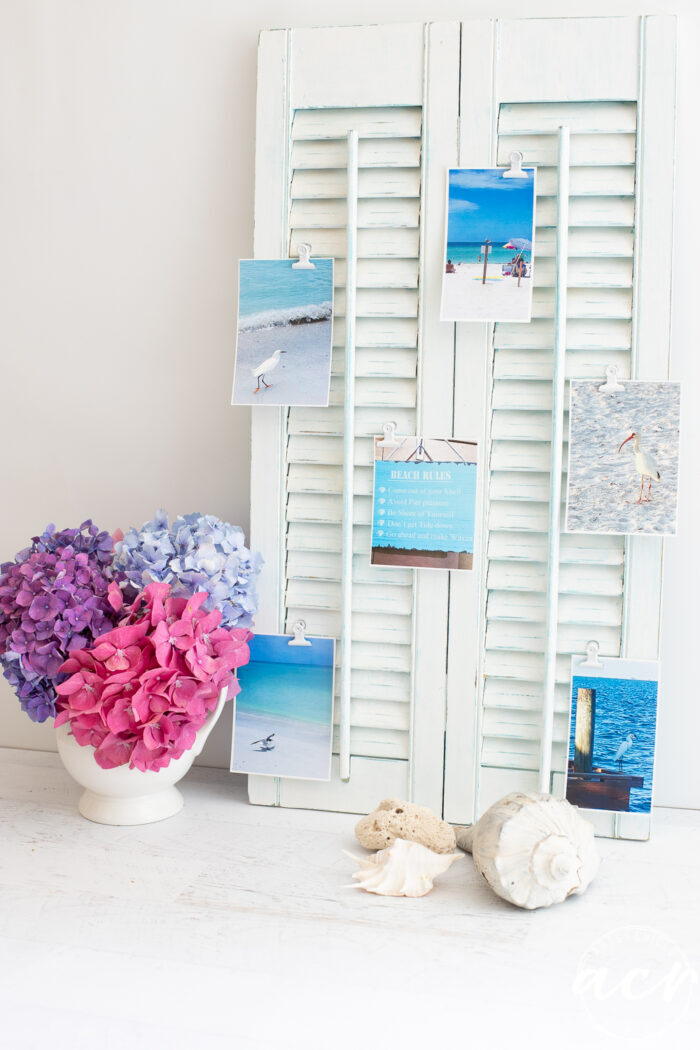 Find an old shutter like this and put some personal photos on it. A very unique gift for sure!
See more, here.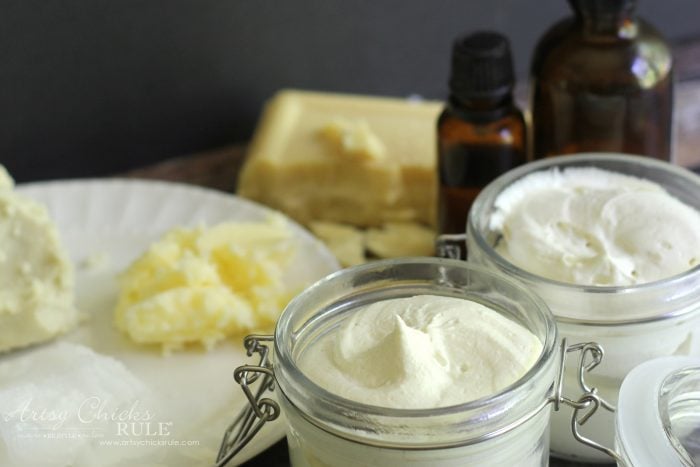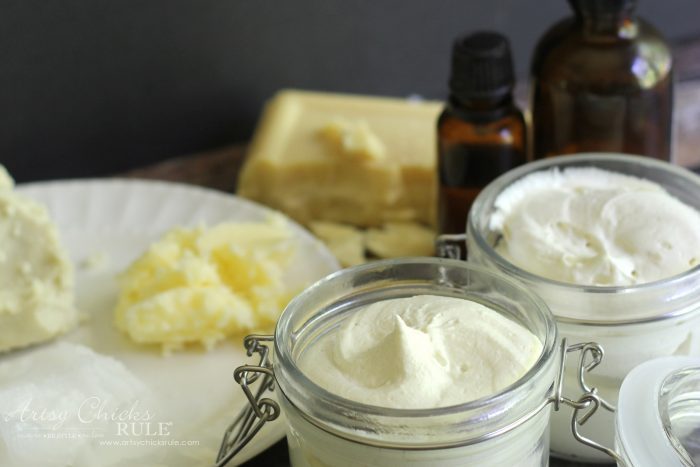 Whipped body butter, why yes, thank you! Decadent. In a word.
Get the recipe, here.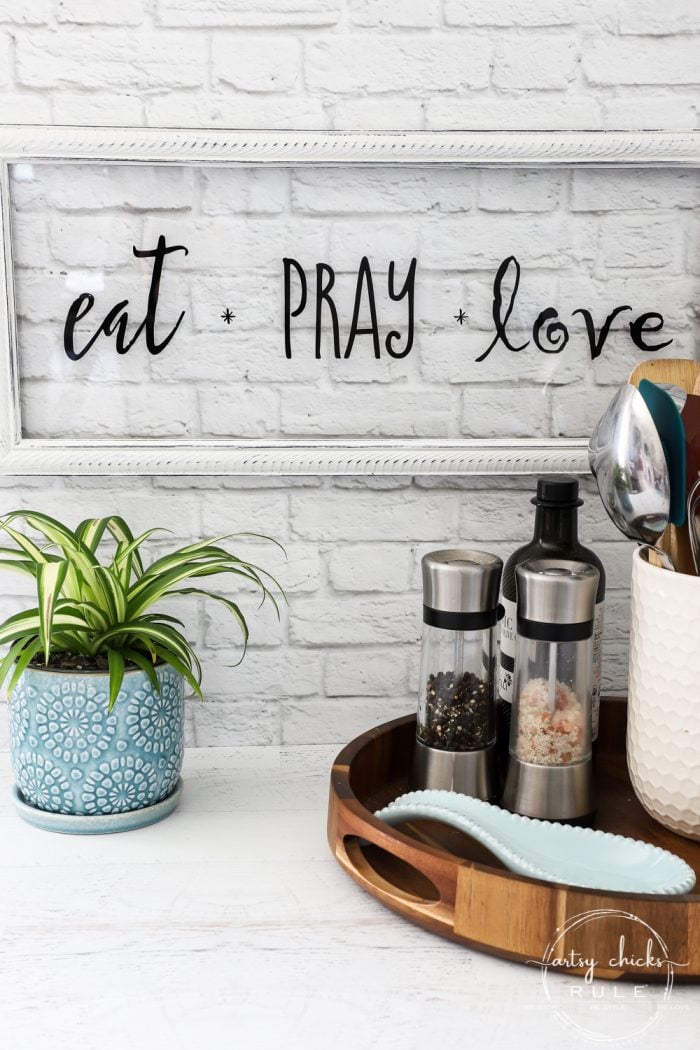 How about making a sign for someone?
This one is actually a sign on glass which is fun and unique.
See more of this makeover, here.
I have a ton of signs, too many to link below so how about just click here to see more.
………………………………………………………………………………………………………..
I hope these last minute Christmas gift ideas gave you some inspiration and were helpful to you!
Lots of ideas here. The possibilities are endless when you shop the thrift store because you will find so many unique things there.
PIN it to save it!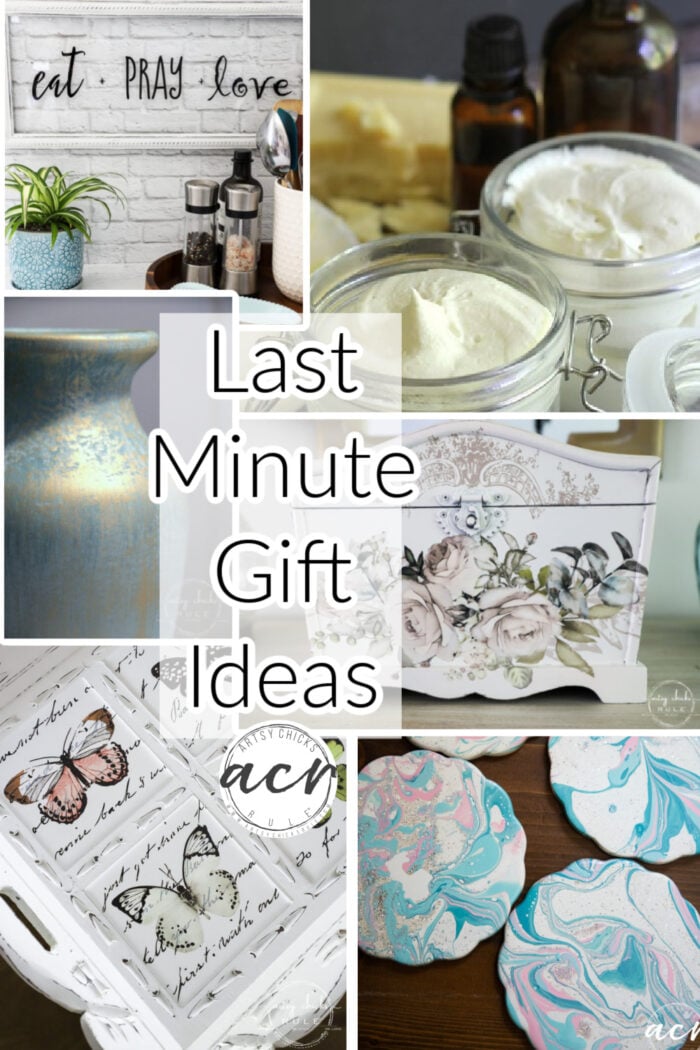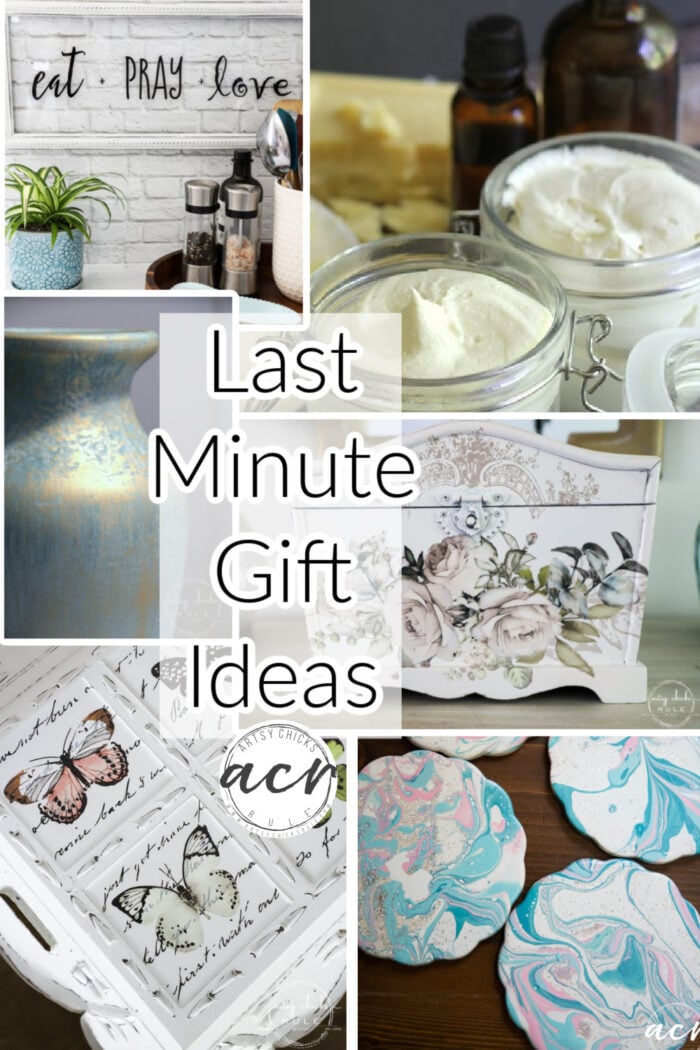 I hope you all have a wonderfully blessed weekend!
xoxo