French Rose Decal Tray Makeover
This post may contain affiliate links. Please see disclosures here.
This pretty French rose decal was the perfect addition to this old metal thrift store tray!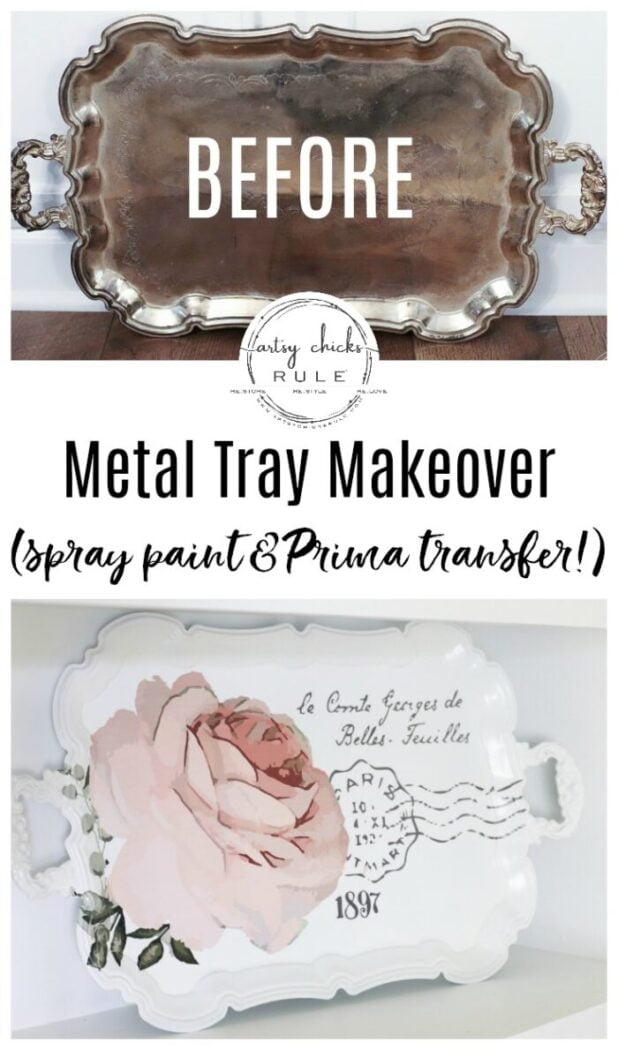 Happy Trash to Treasure Tuesday, friends!
If you are new around here, a few of my friends and I get together the second Tuesday of every month to bring you a "trash to treasure transformation".
Although, I do quite a lot of that around here every day, right?!
But this one is so much fun because you get to see 5 awesome brand new transformations in one day.
So be sure to scroll all the way to the bottom of this post to catch their makeovers too.
French Rose Decal Tray Makeover
Today I'm sharing this old thrift store find of mine from years ago, this metal tray.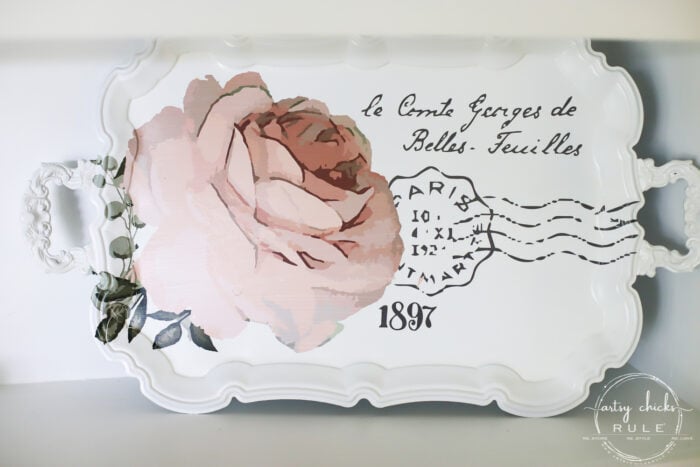 As you know, it didn't look like that when I found it, it looked like this…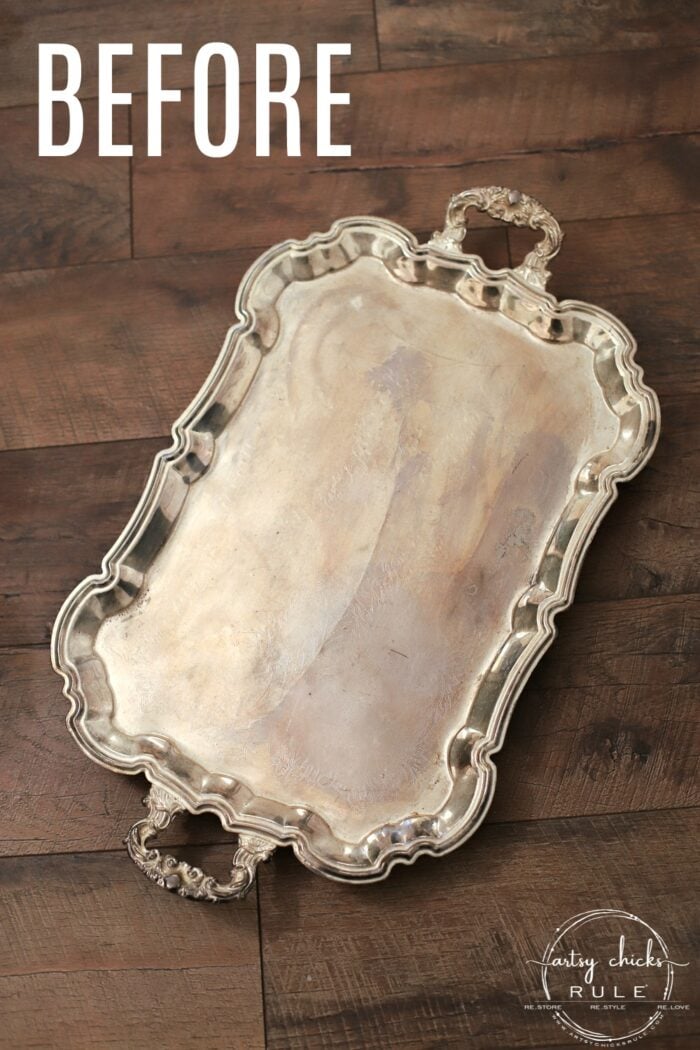 I've used it in various places over the years but put it away awhile back.
I found it in my stash and decided to pull it out and give it the makeover it deserves.
I was thinking  something like this…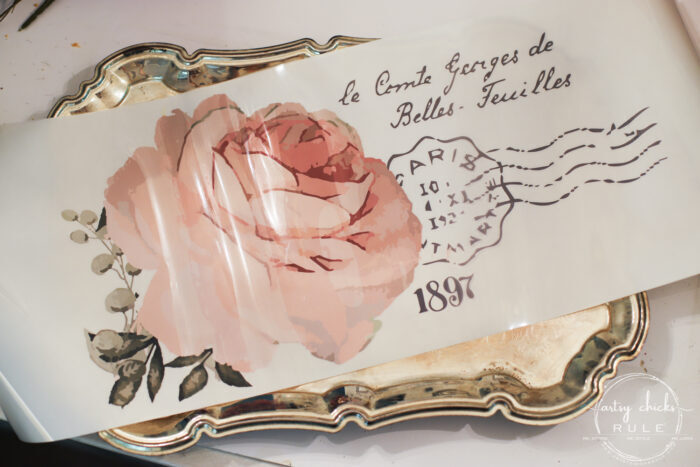 I love trays and have made over quite a few. 
This one was SIMPLE!
I didn't mind painting it as it wasn't a pricey heirloom or anything.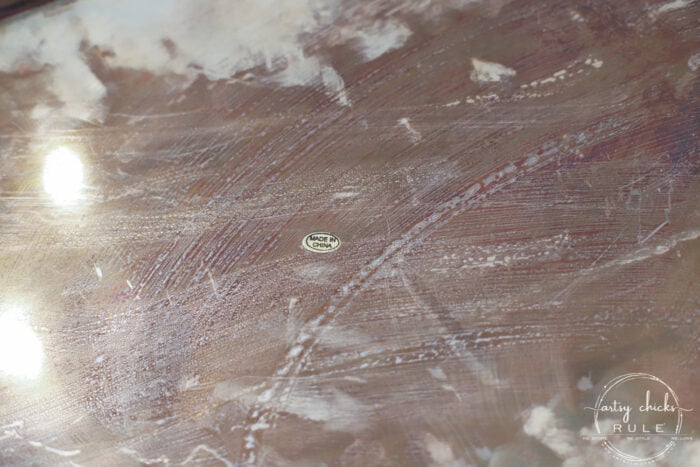 I cleaned it up and took it outside, gave it a few thin coats of white spray paint (drying well in between…the heat and sun do a good job of that!).
It's always best to do nice, thin coats when spray painting something. It dries quicker, has better durability and looks nicer.
Then I brought it inside and applied this French rose decal. Or I should say, part of it.
There are still 2 other gorgeous parts to this transfer that I can use on something else.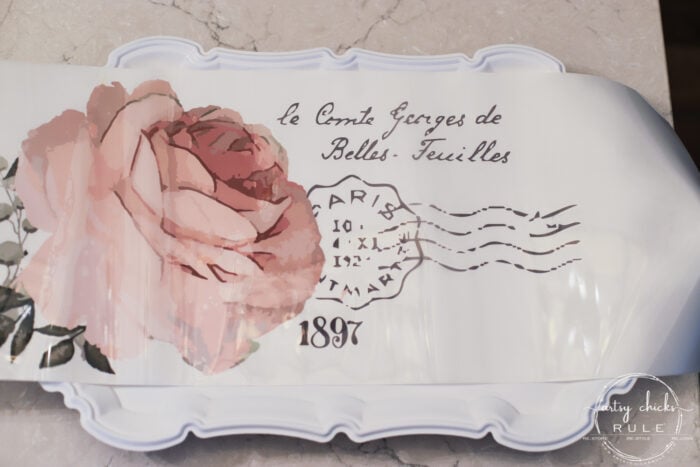 I pulled the backing off and very carefully lined it up on the tray.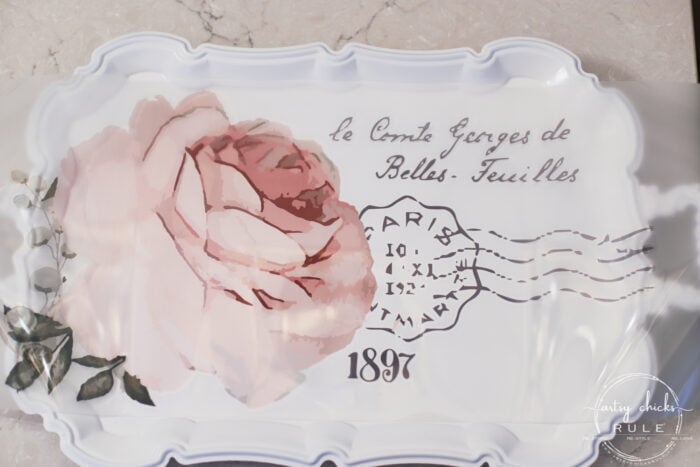 I then started transferring the pretty rose decal.
Which basically consists of rubbing it with the stick that is included.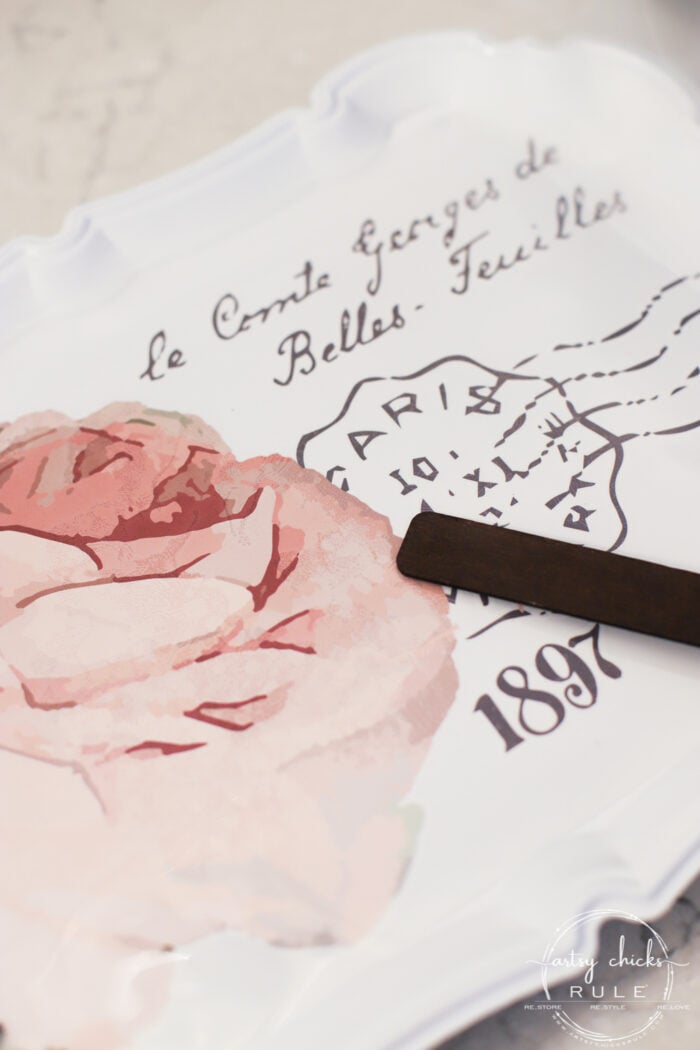 As you go, if you find that it's not all transferred (carefully lift as you go to check), simply put the decal paper back down and rub it a bit more.
Soooo easy, ya'll. And so easy to create something beautiful this way.
I made it overlap on the edges similar to how I did >>> this other transfer project.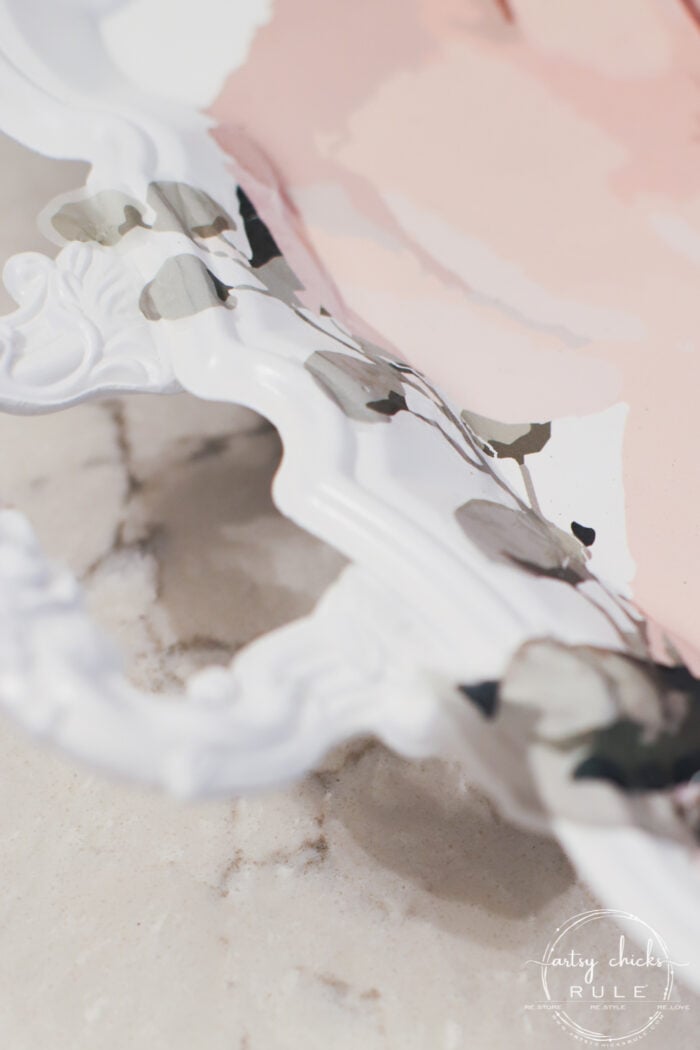 Just gently fold the transfer around and underneath.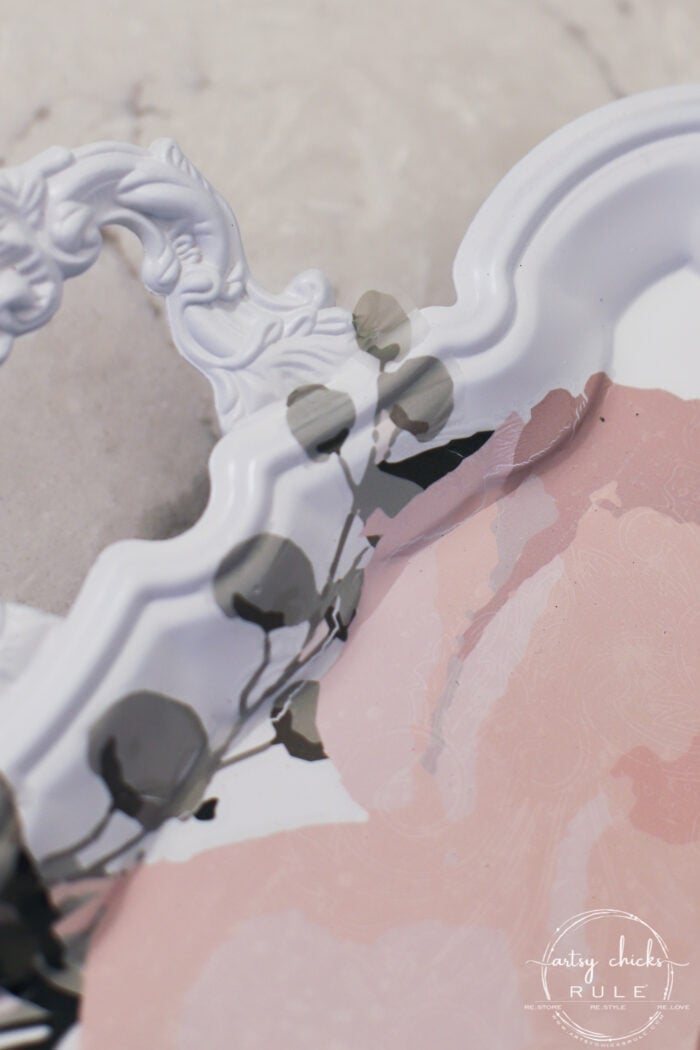 That's it!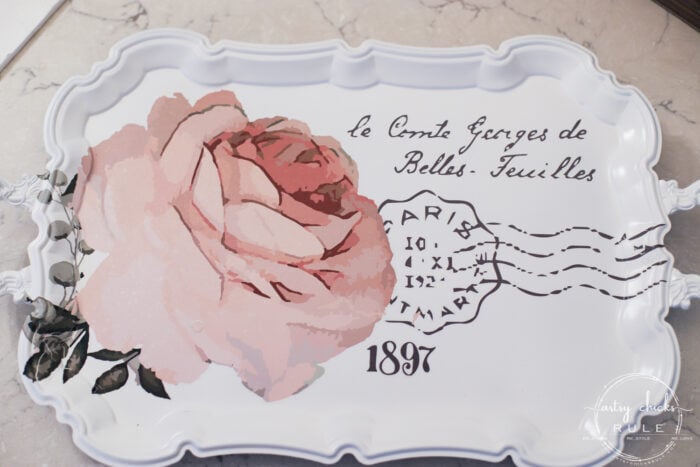 Well almost, I then sealed it up with one coat of this sealer. (still my fave!)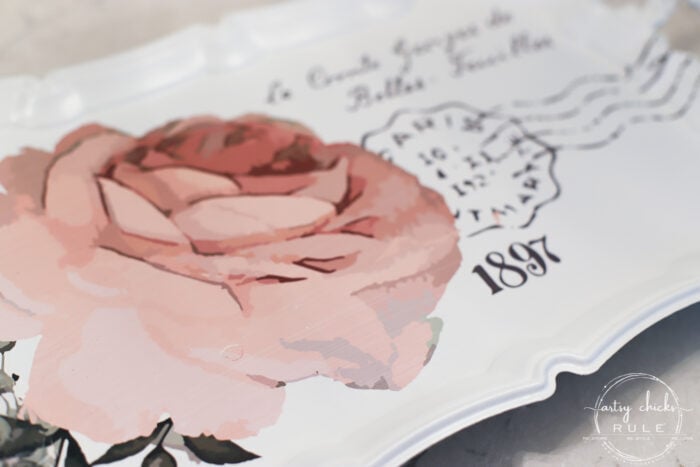 I had considered sanding the edges a little and adding some dark wax or a brown glaze over top to give it an antique look as I did on this mini chest recently.
But before I did that, I decided to take some photos of that nice, clean, bright white look first.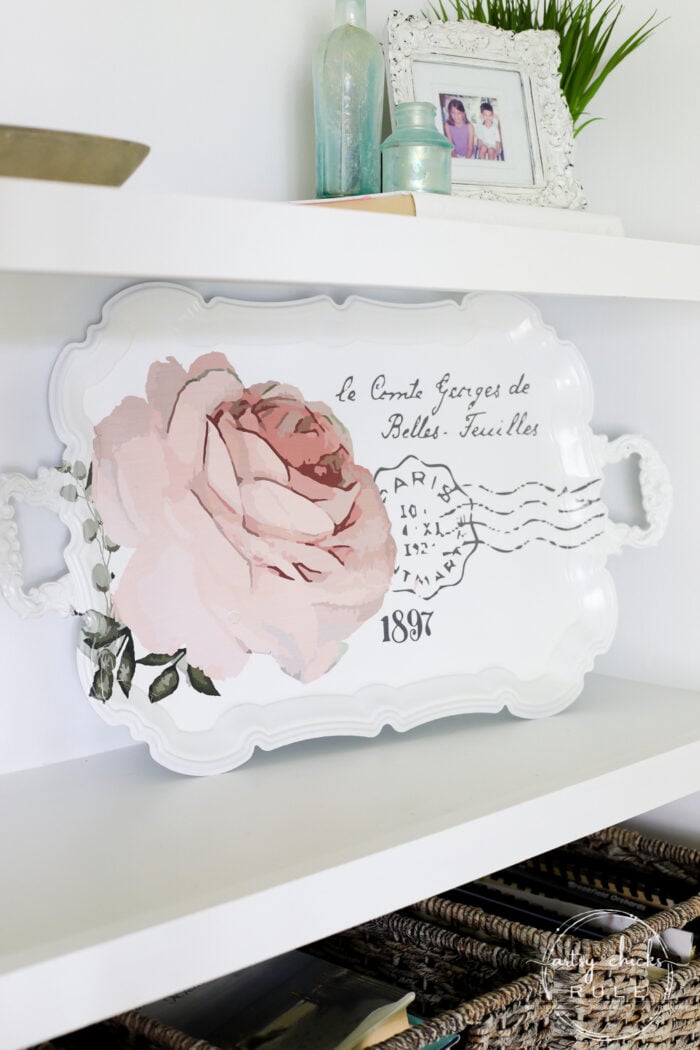 I plopped it right up here on our built-in bookcase for a few photos.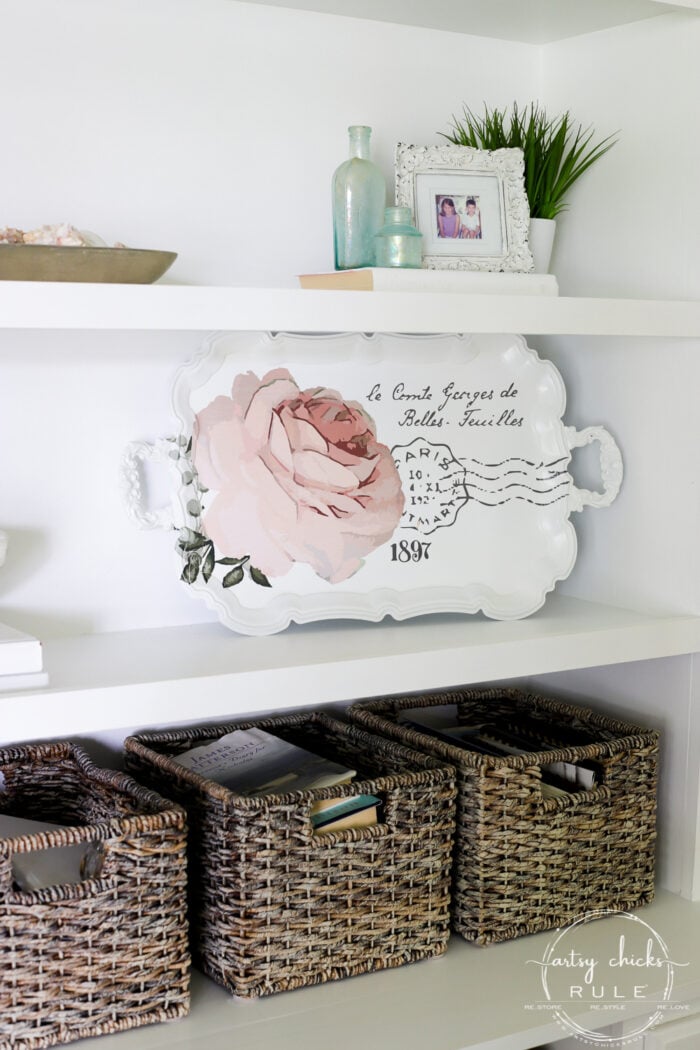 I was loving the fresh, clean look of it white and not distressed…or dark, that I decided to leave it alone.
It was just so pretty in its "pristine" condition.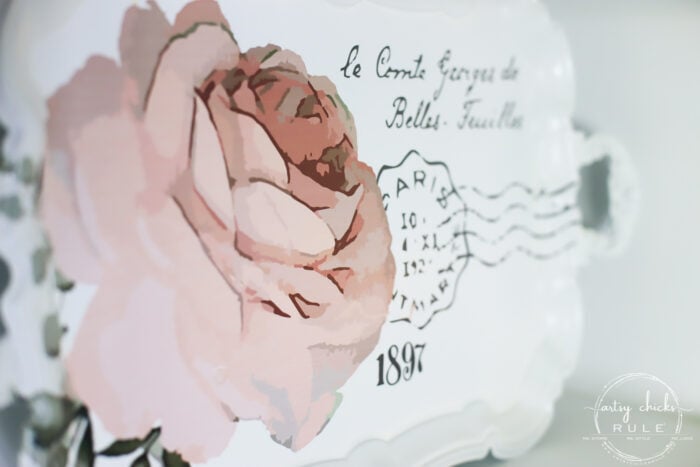 And I also didn't really want to mute that pretty pink color of the rose, which the "antiqueing" would have surely done.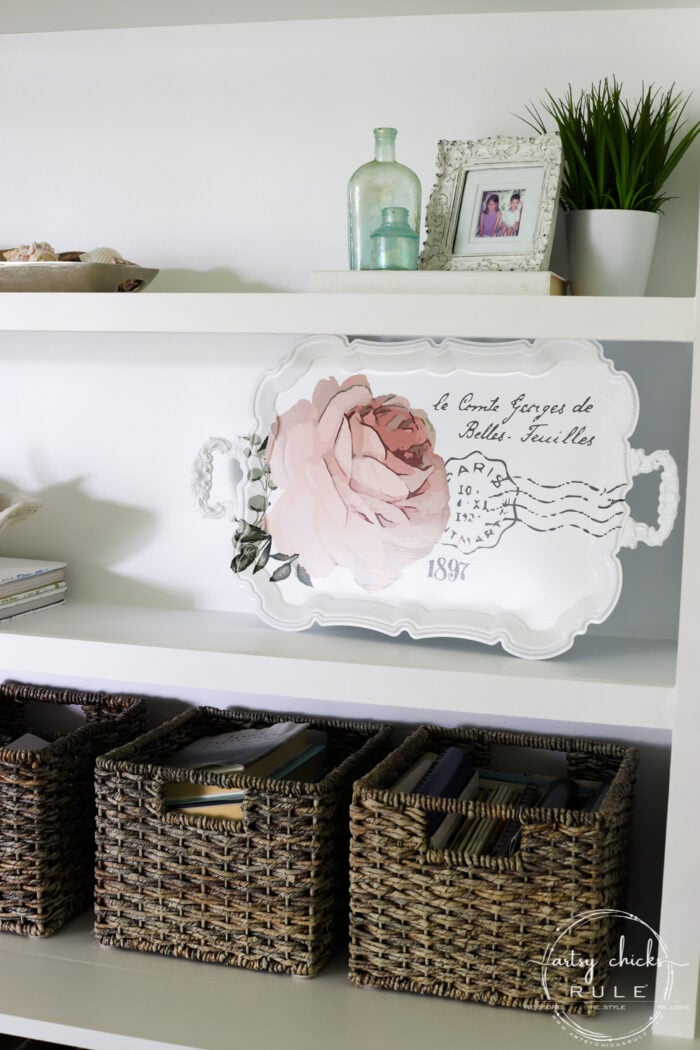 What do you think??
Bright white and pink, or muted and distressed with an antique look?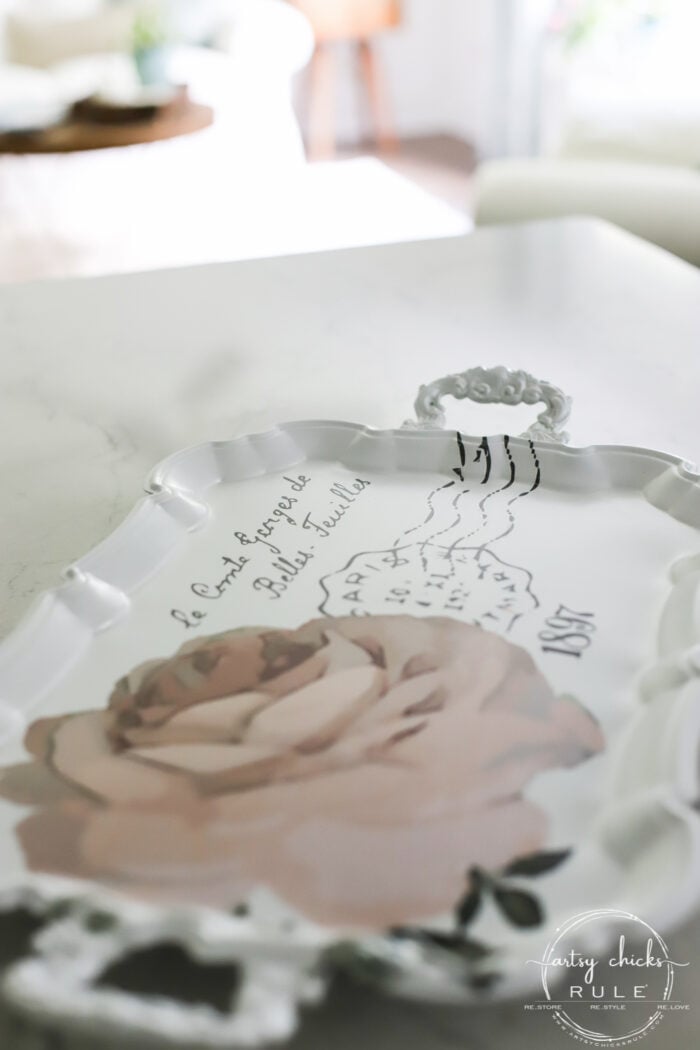 A fun and simple little makeover. But a big transformation.
PIN it to save it!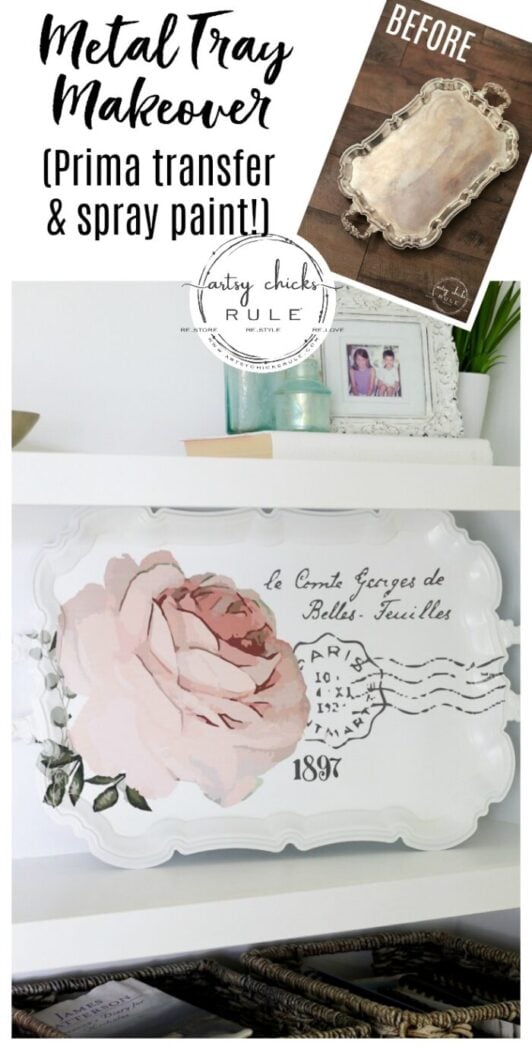 Hop on over and see what my friends did with their "trash" this month! (the direct links to each are below the photo)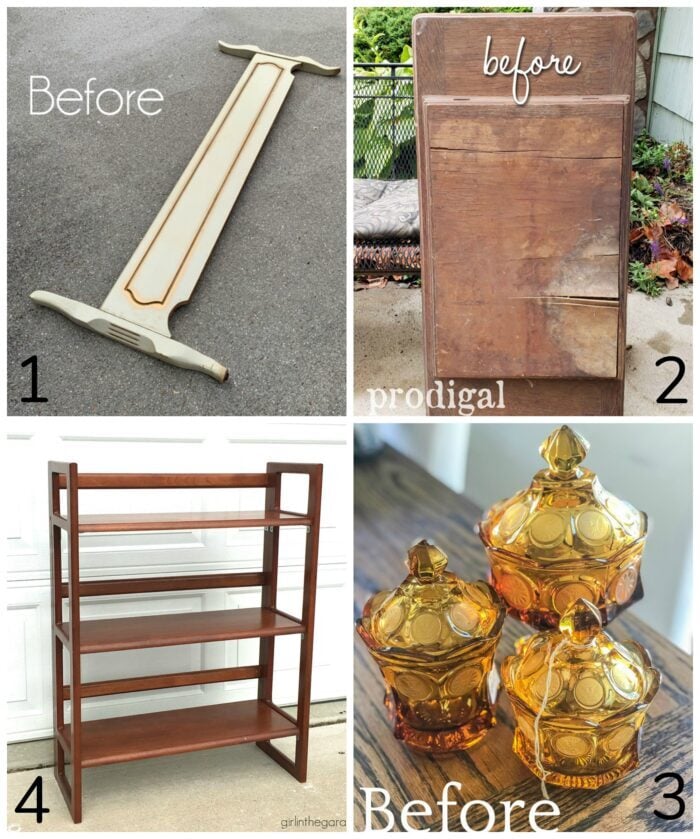 Want to see even more of our Trash to Treasure Transformations? Click here to see more projects.
I hope you enjoyed these fun new treasures today.
I'll see you back here on Thursday with tissue paper makeover!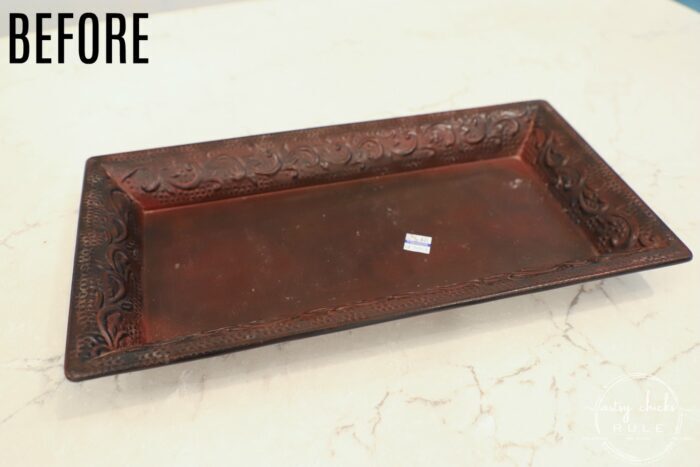 UPDATE! See it now here!
xoxo