How To Paint A Compass Rose (the easy way!)
This post may contain affiliate links. Please see disclosures here.
Learn how to paint a compass rose the ridiculously easy way!!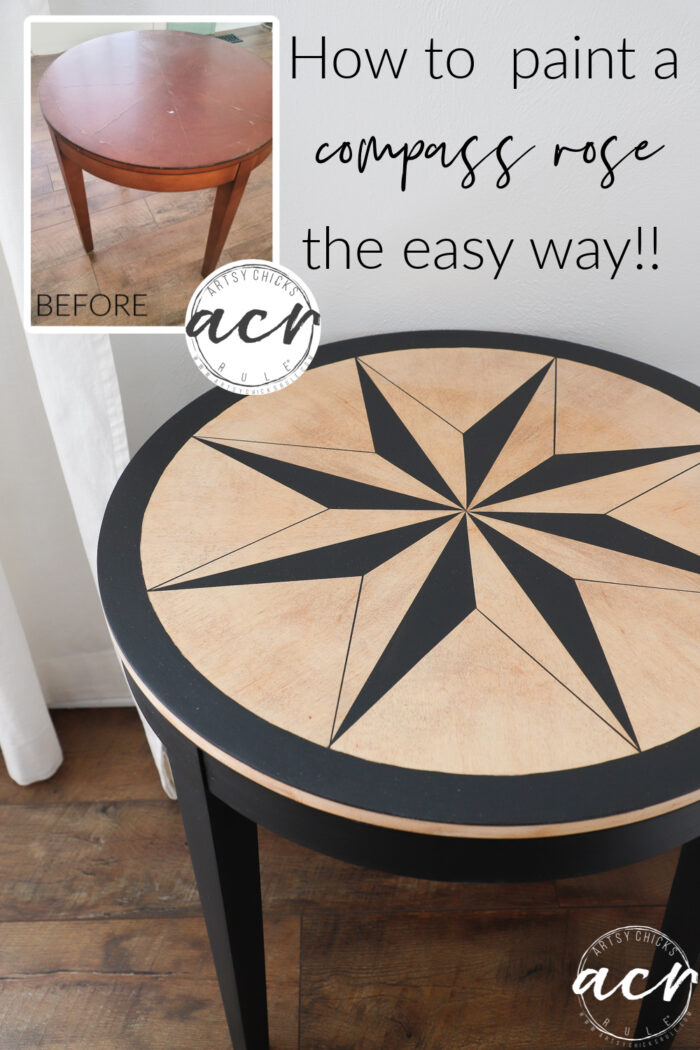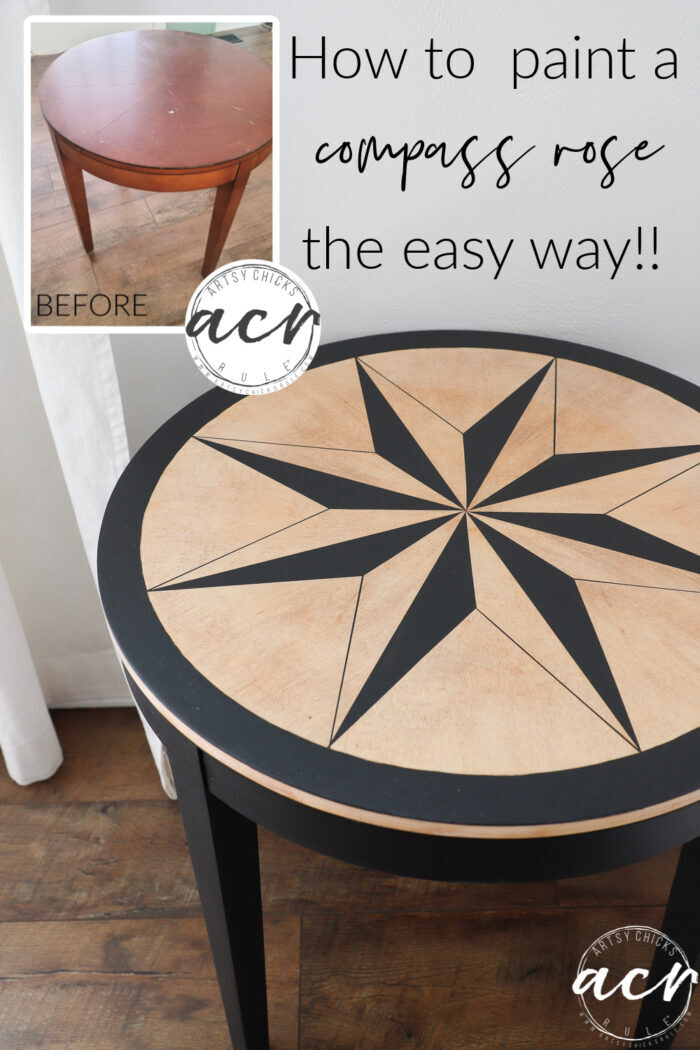 Hello, my wonderful friends!
Today is trash to treasure transformation day and I'm bringing a brand new makeover to ya! My friends are sharing their fun new makeovers too. So be sure to scroll all the way to the bottom of the page so you won't miss them.
This is a little table I picked up not long ago. I knew exactly what I was going to do with it when I found it. Paint a COMPASS ROSE on it!
I've done many compass rose designs over the years. I'll link them here so you can go check them out (and see the other ways I've painted them onto furniture)
How To Paint A Compass Rose (the easy way!)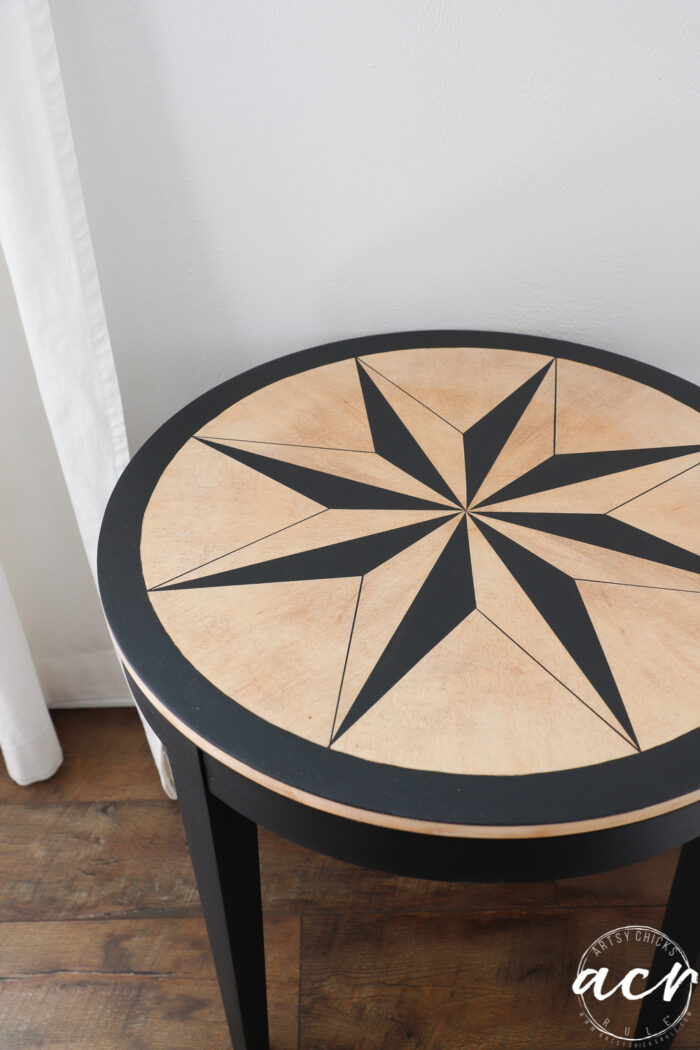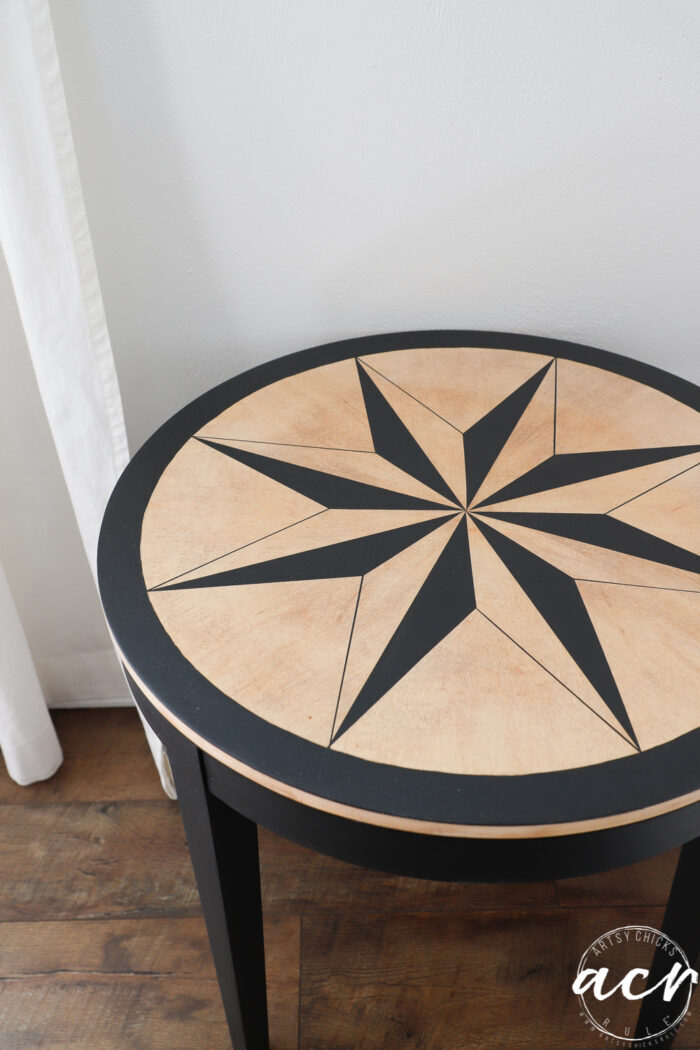 Here's the little table in its "before" state…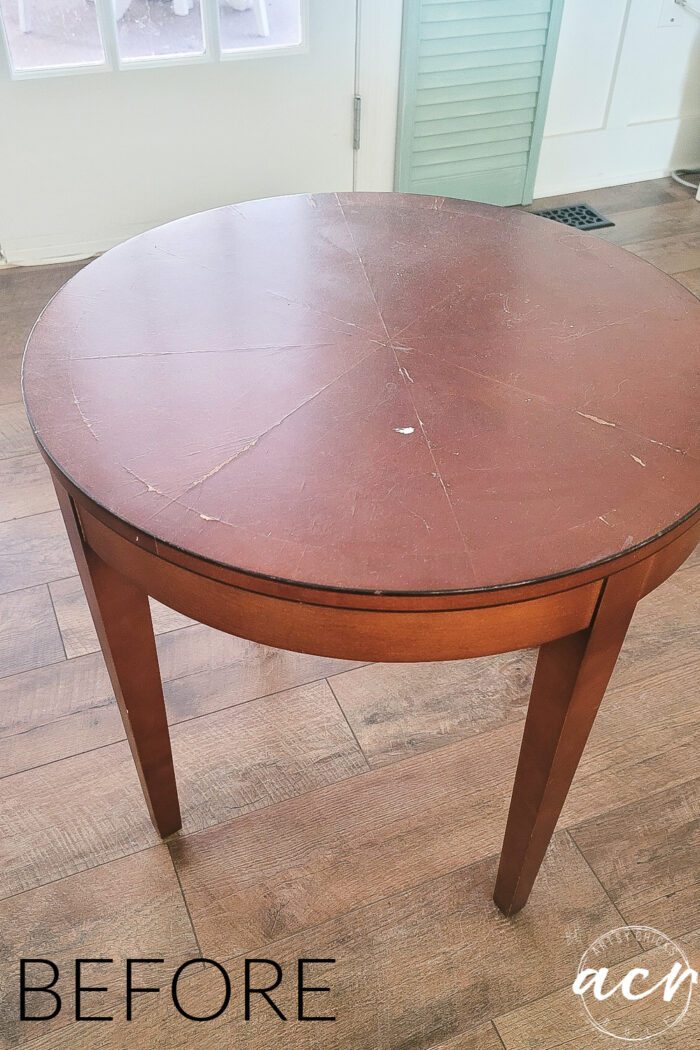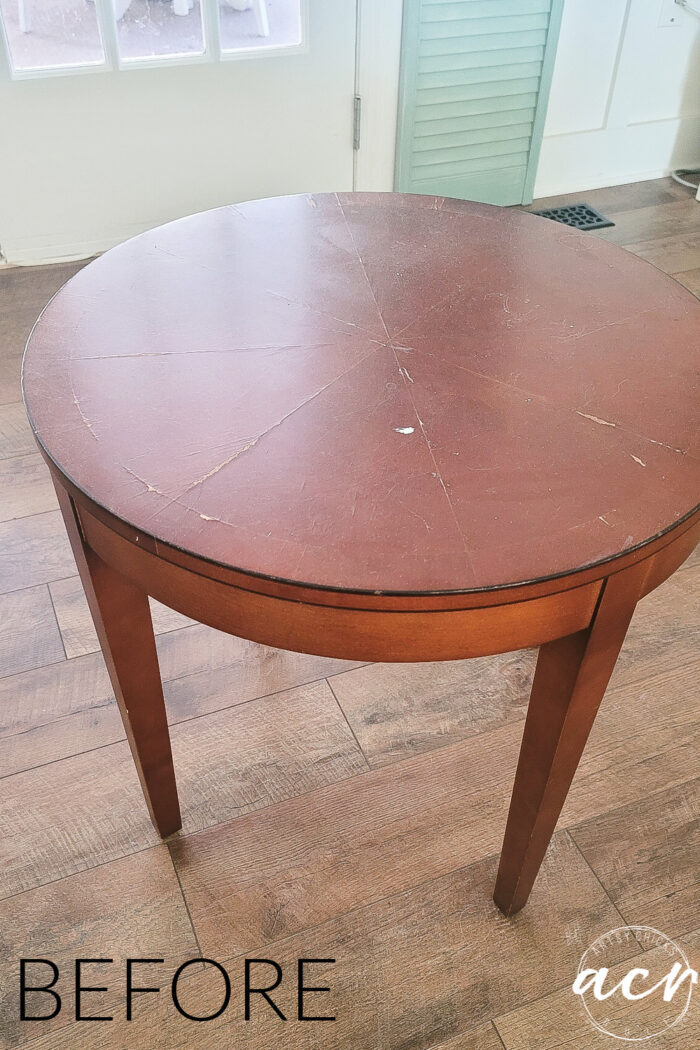 I sanded down the top to reveal the pretty blonde wood.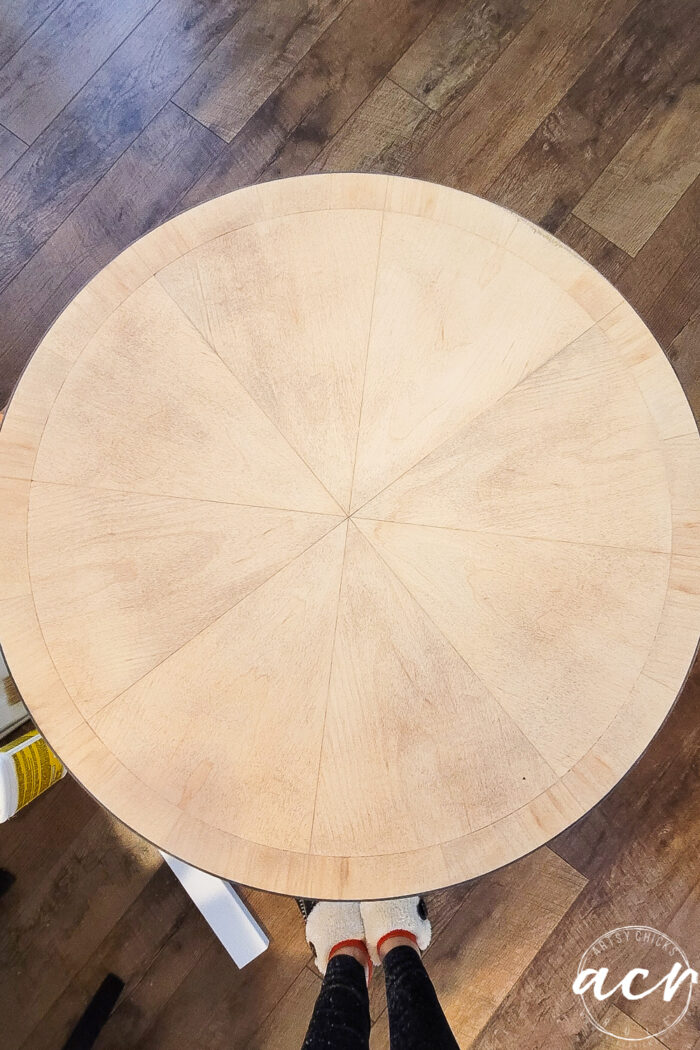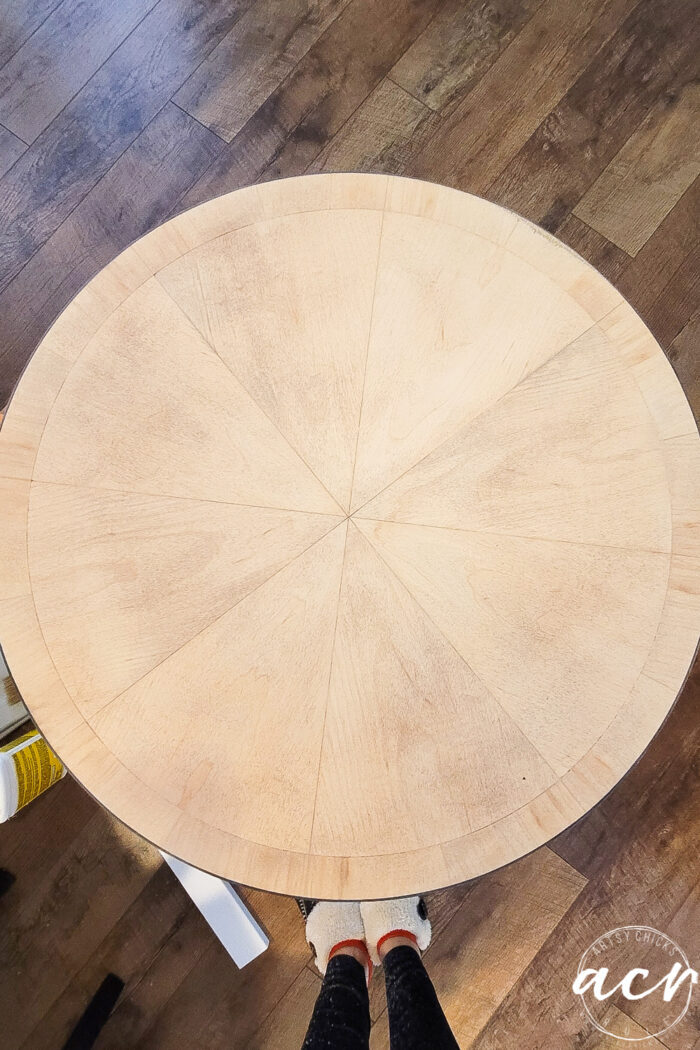 Unfortunately, I sanded a bit too much on one edge…ugh!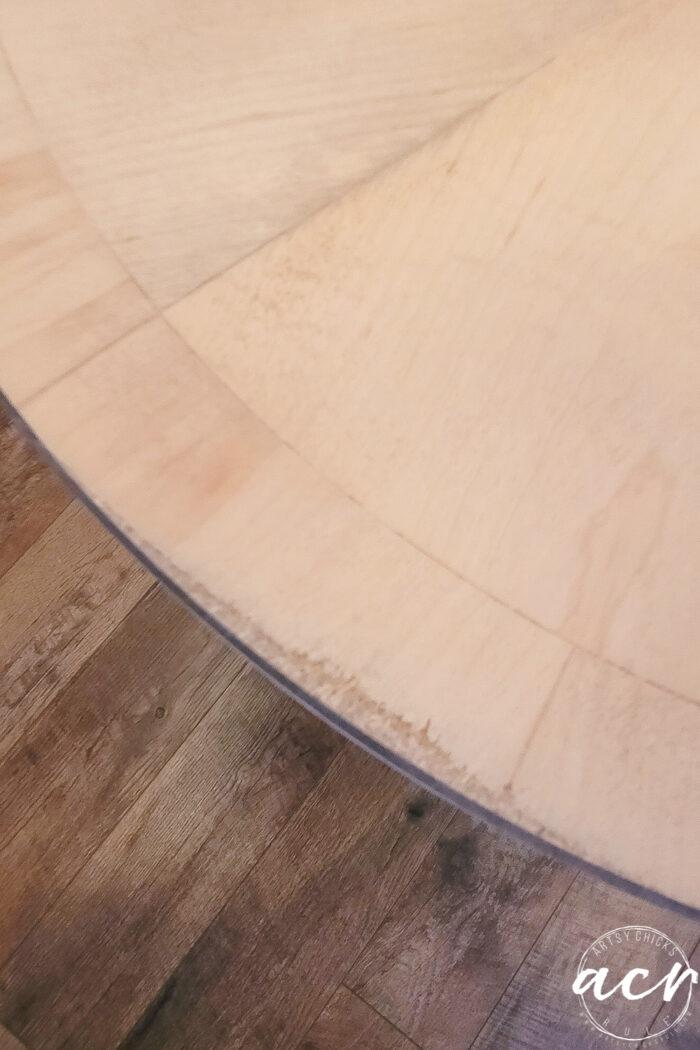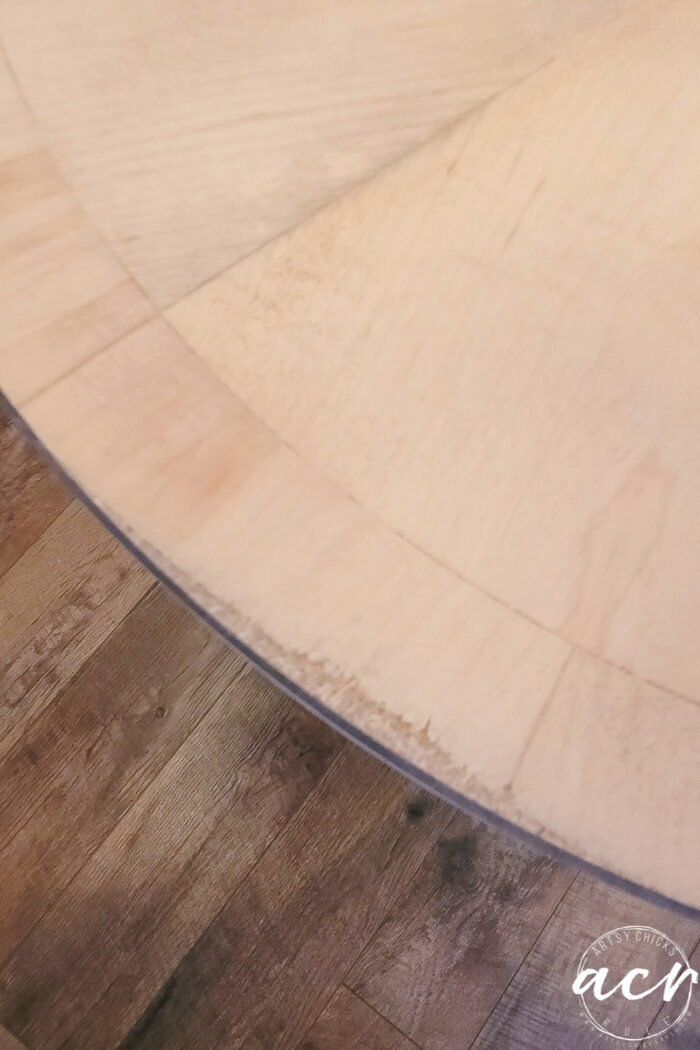 Revealed the pressboard underneath. Boo.
I had planned to leave the entire top natural but had to switch gears once I realized this.
No worries, though, it all worked out just fine!
Okay, let's talk about how to paint a compass rose…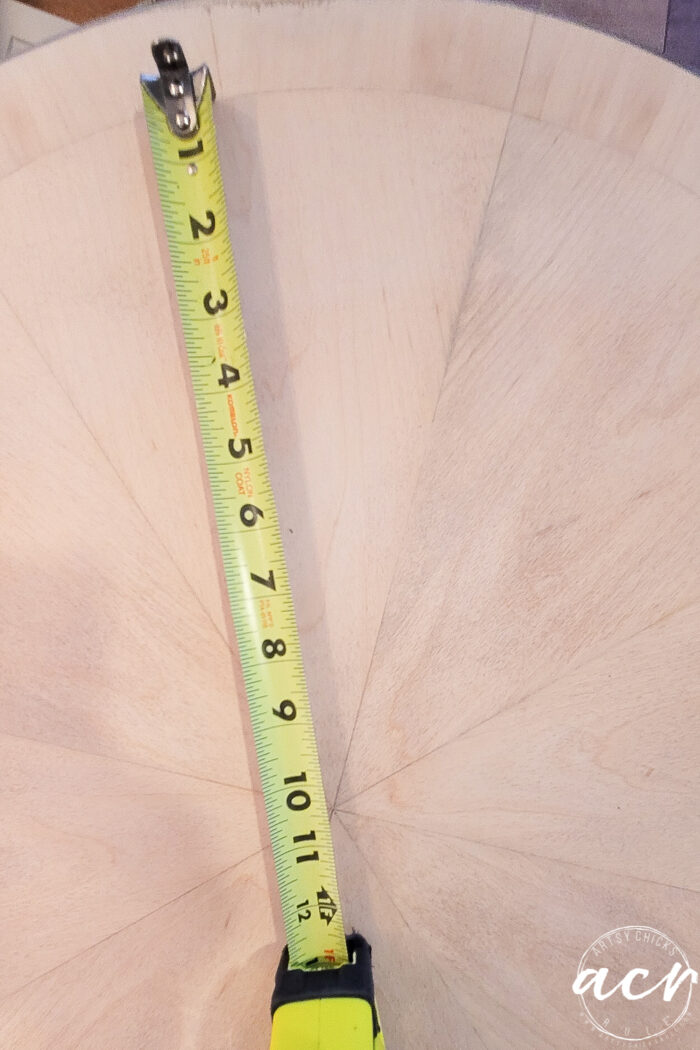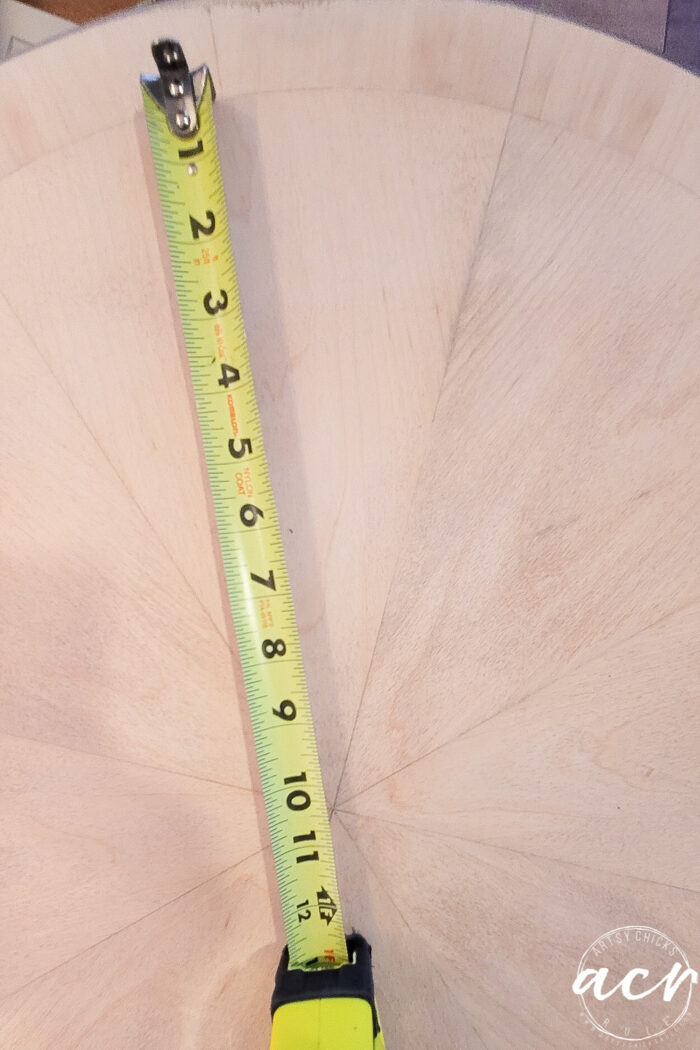 Luckily, part of the work was already done for me since the tabletop was made in such a way that it was perfectly sectioned off for a compass rose.
If you didn't have that already, you would simply find the center and draw lines just like this.
In the center of each "pie slice", find the center and then measure to a point. You can make it shorter or longer depending on the final look of the compass rose that you are after.
(see my other compass rose links above to see different sized/shaped/styles of compass rose)
The pencil point mark I made is under the brush below. Simply add tape going from point to point to create the area to paint.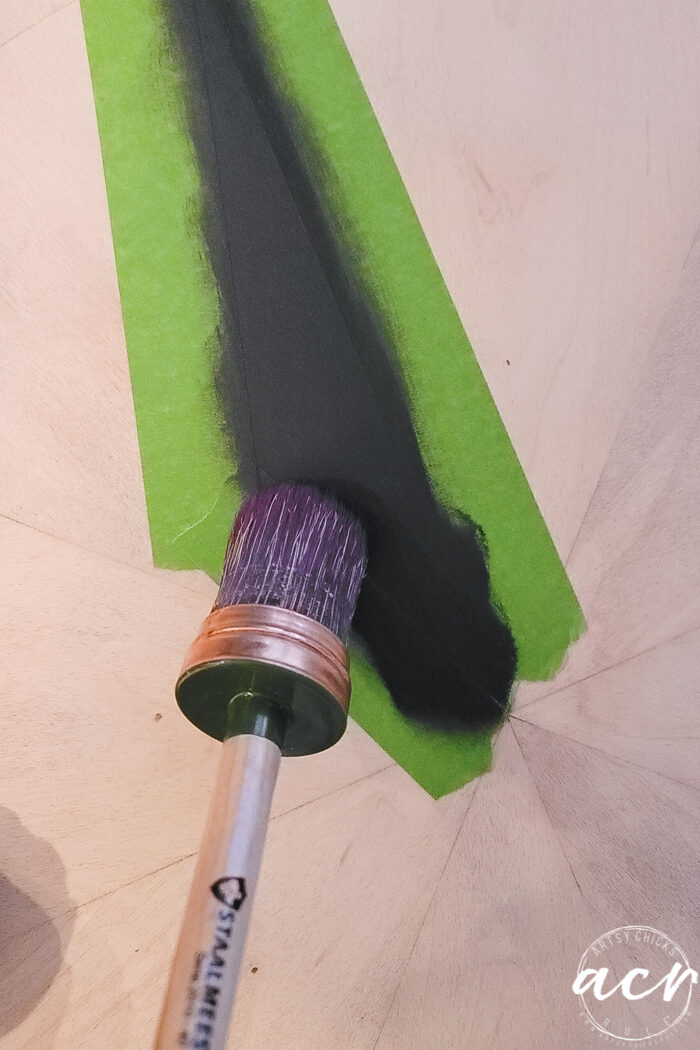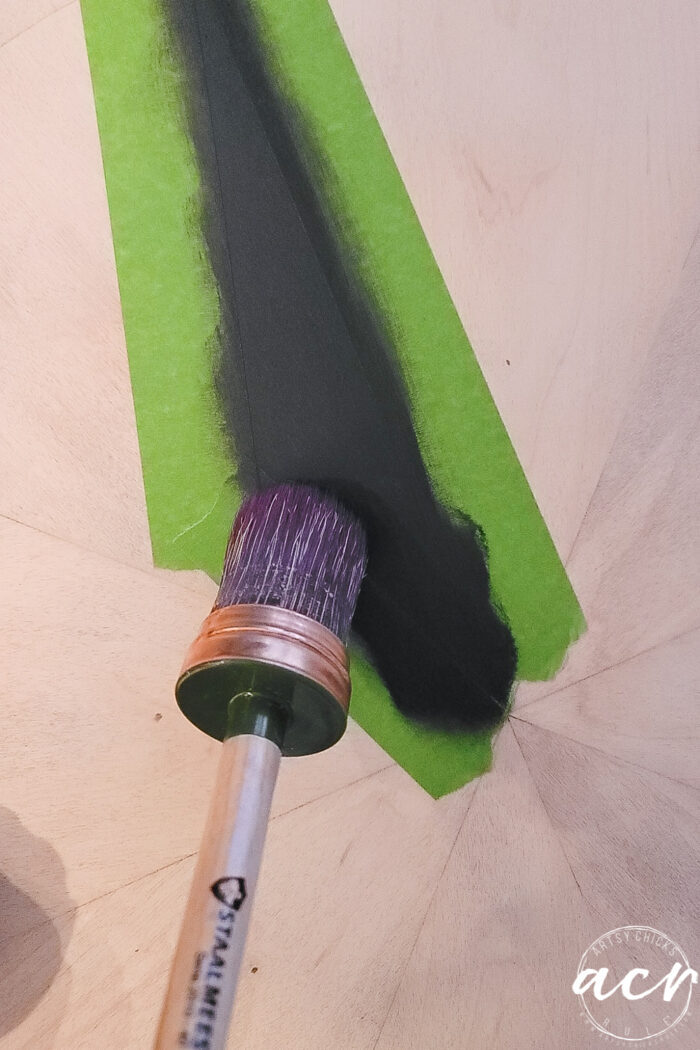 One side of the compass rose point is painted, the other is not. Be careful to paint in the correct side as you go around.
This brush is amazing, by the way! It is the first time I've used it and I am in love. You can find them in my shop, here.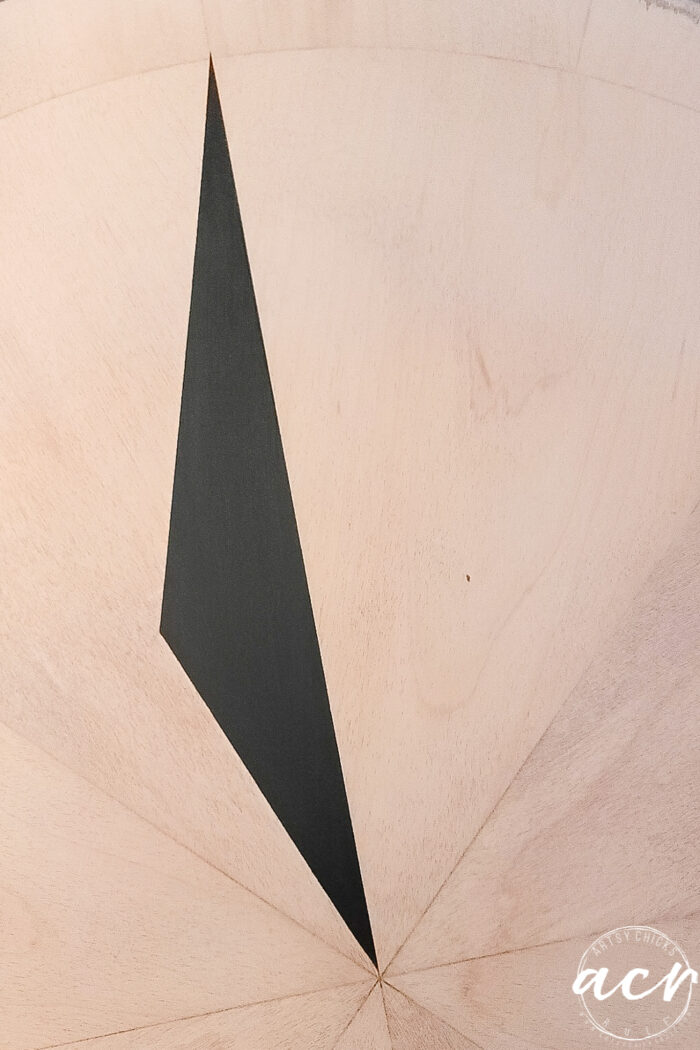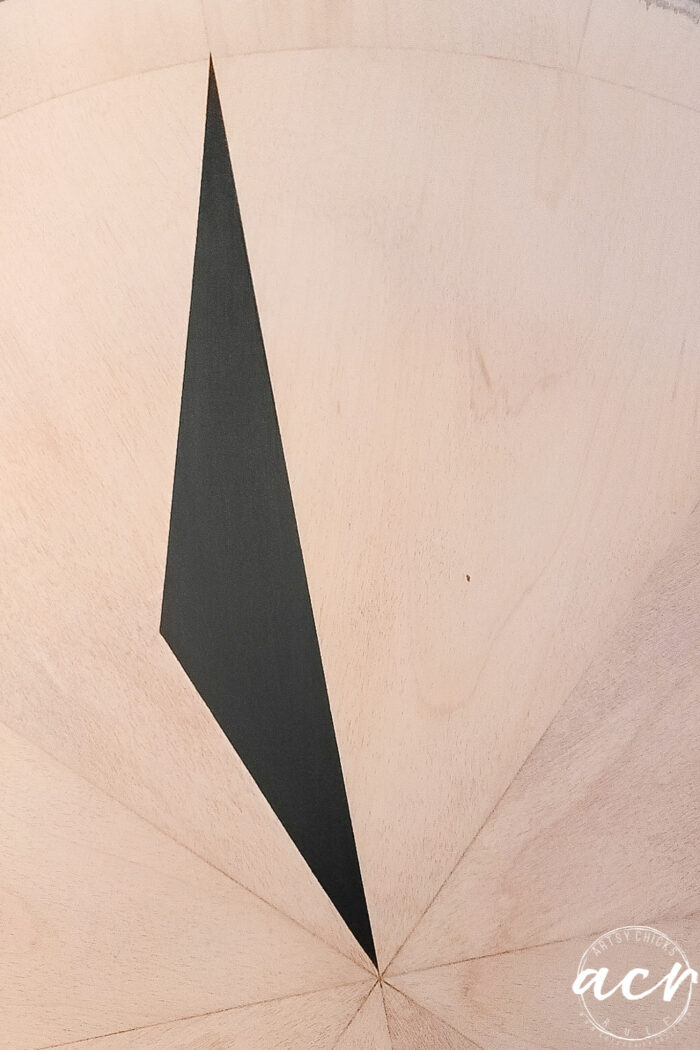 Move around taping each section as it dries and is safe to do so.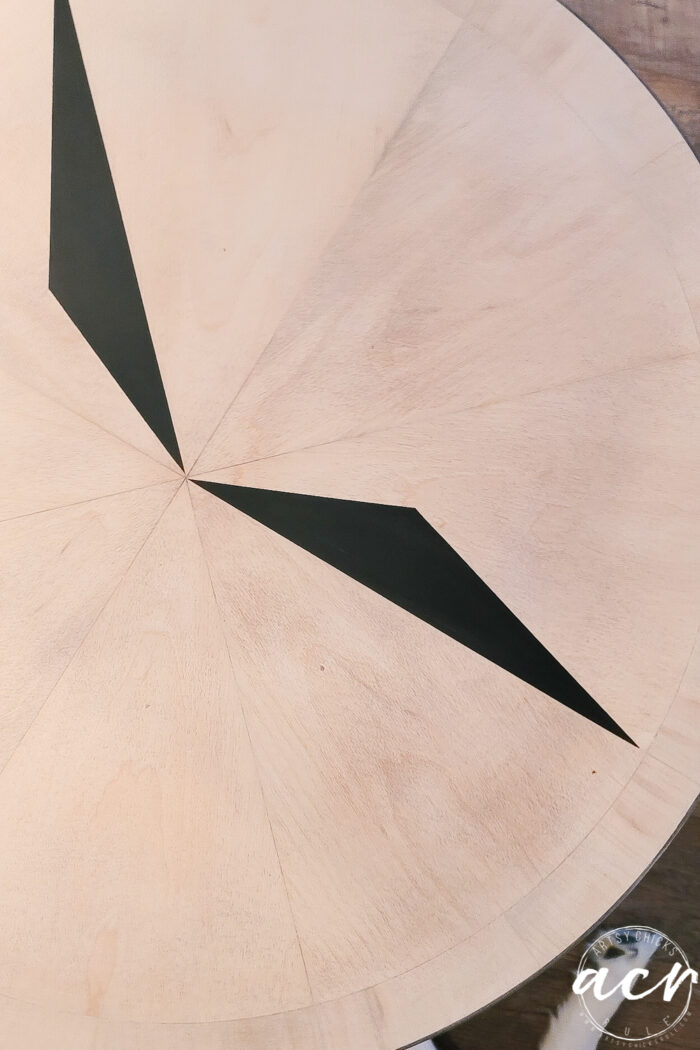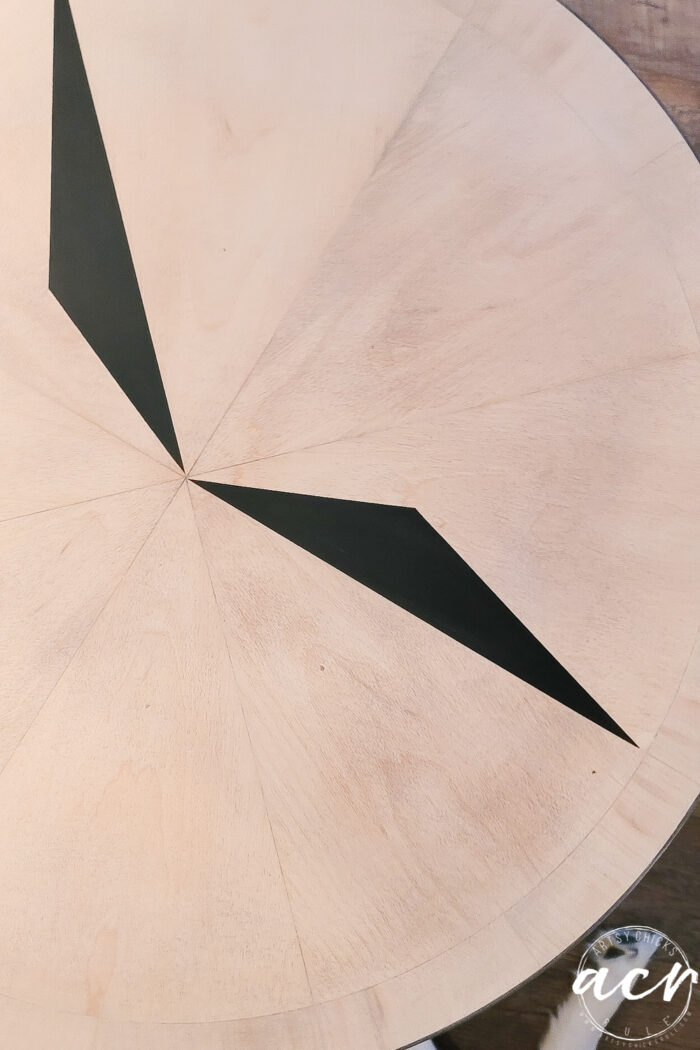 As you can see, it's the left side which is painted on my particular compass rose.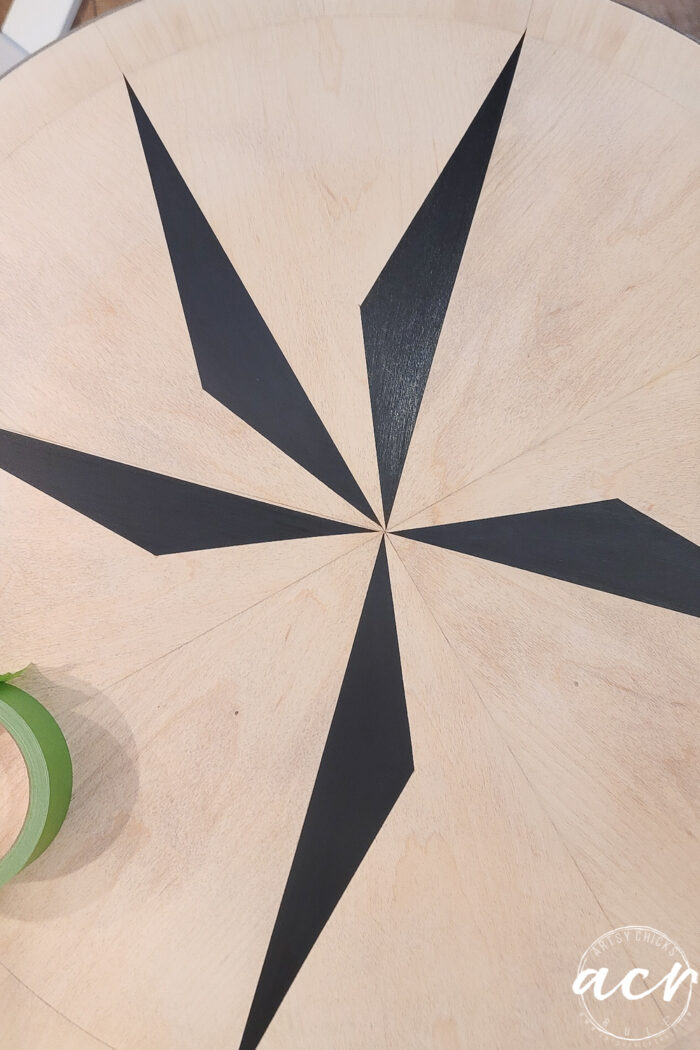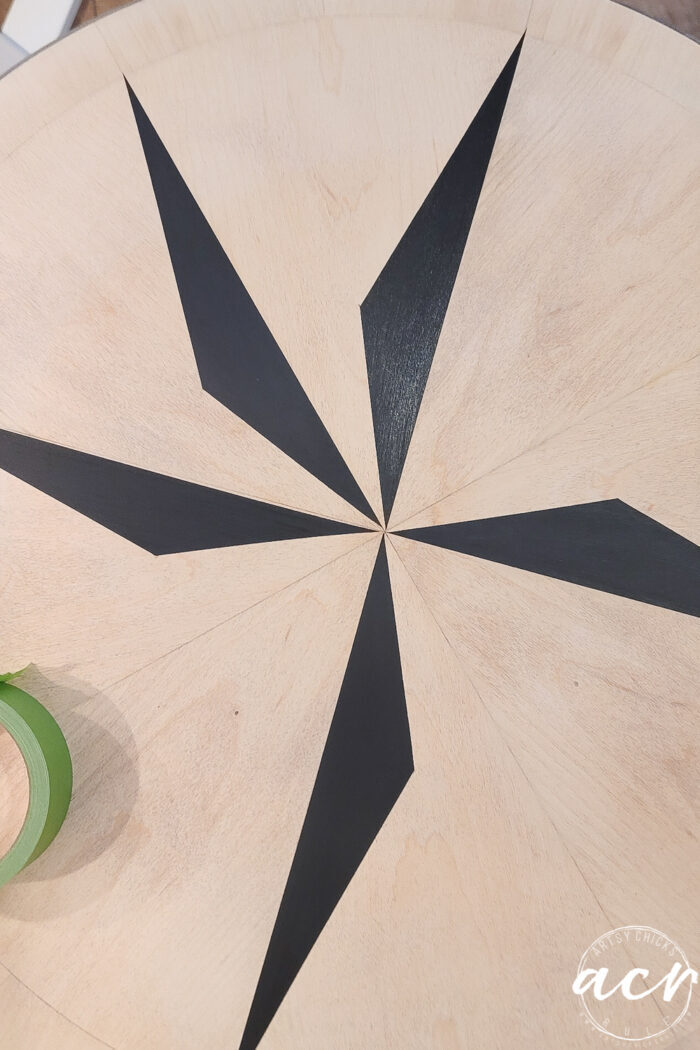 Frogtape is the best! I definitely recommend on this type of project for no bleed.
All done.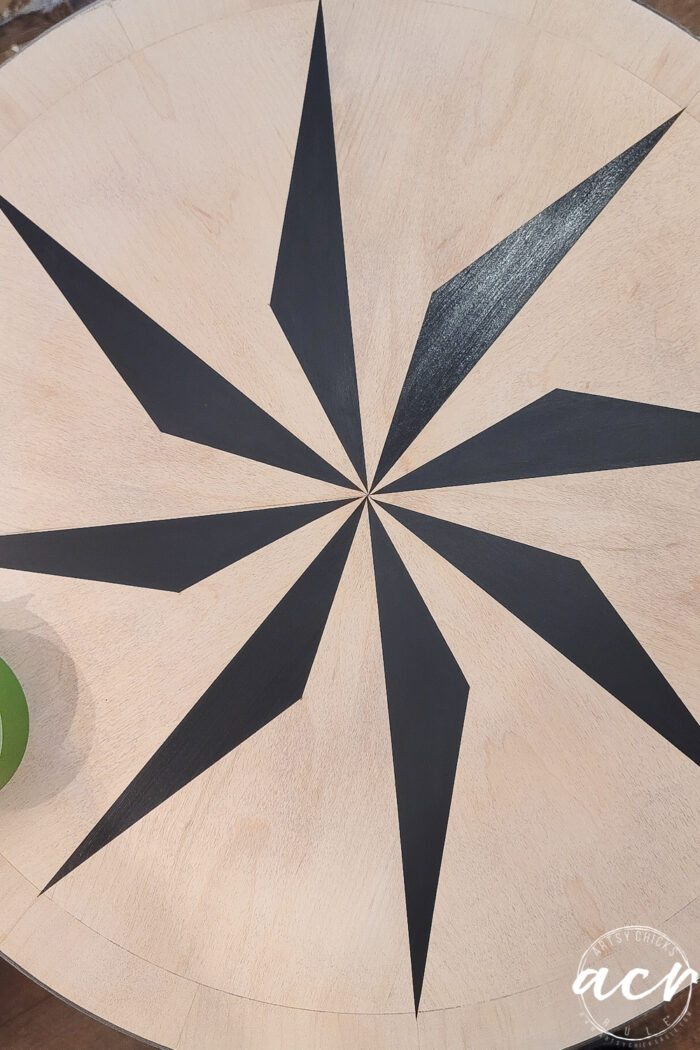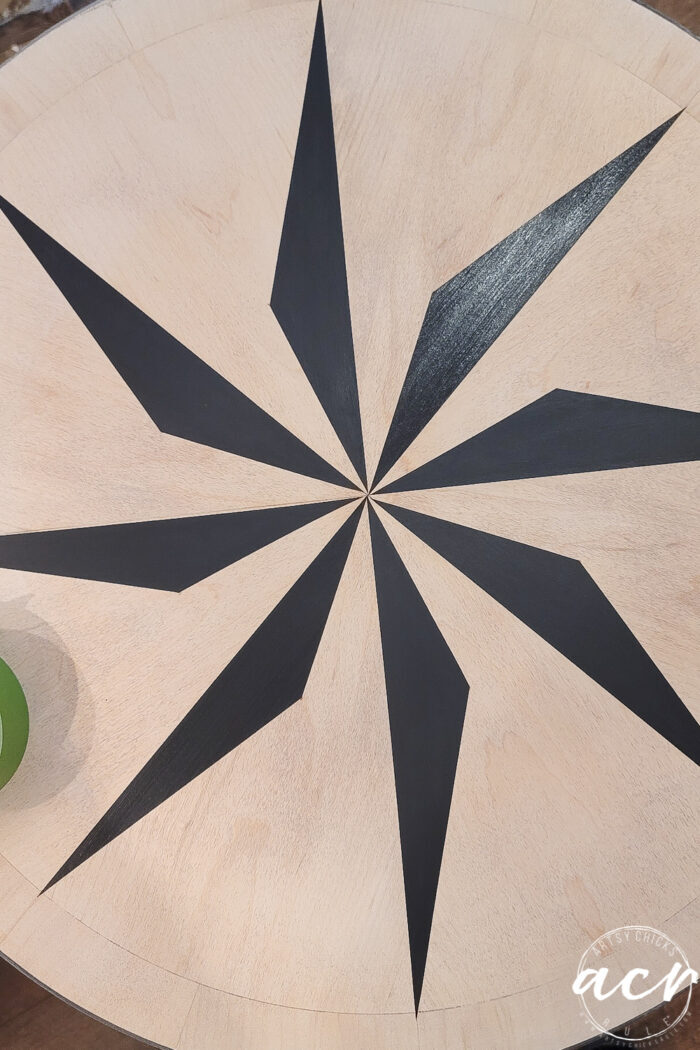 And I decided to paint the ring around the outside to cover up the pressboard I sanded to.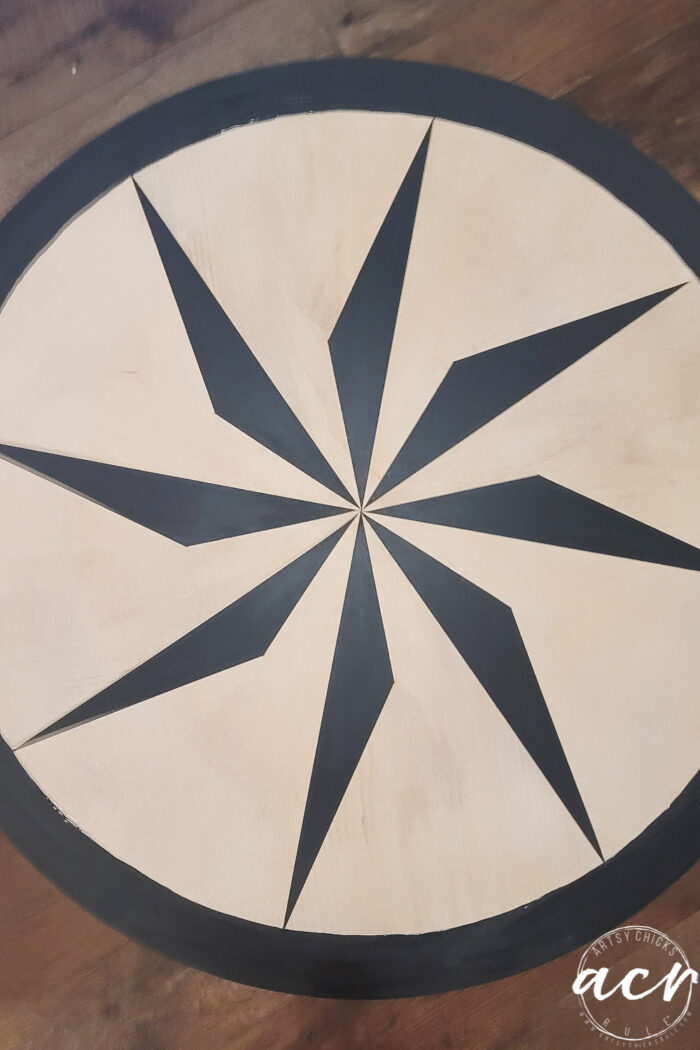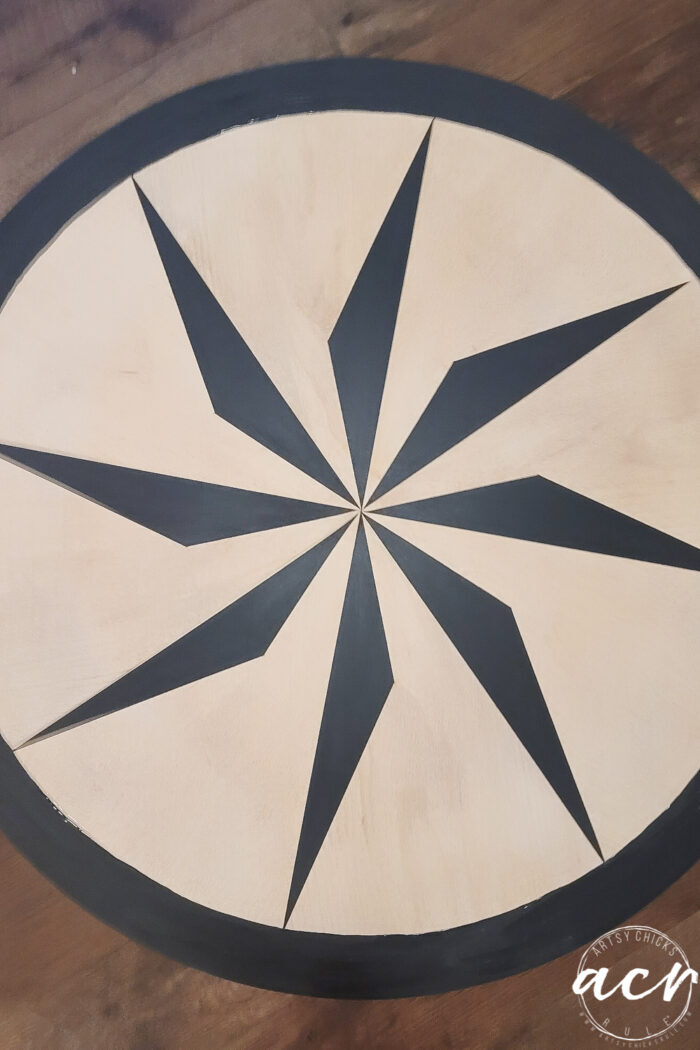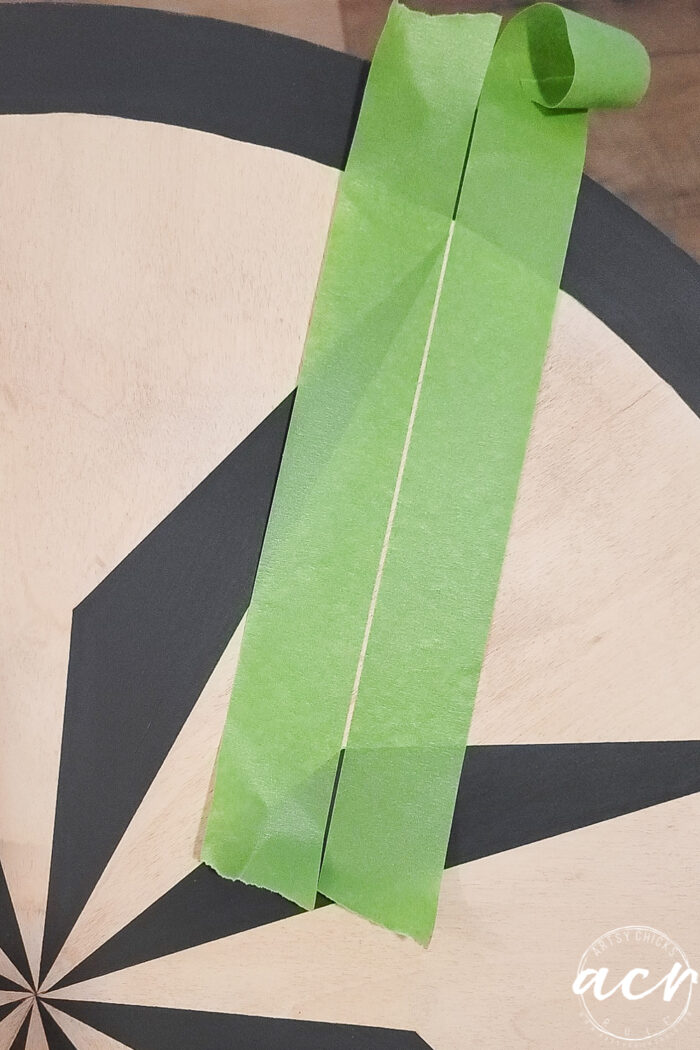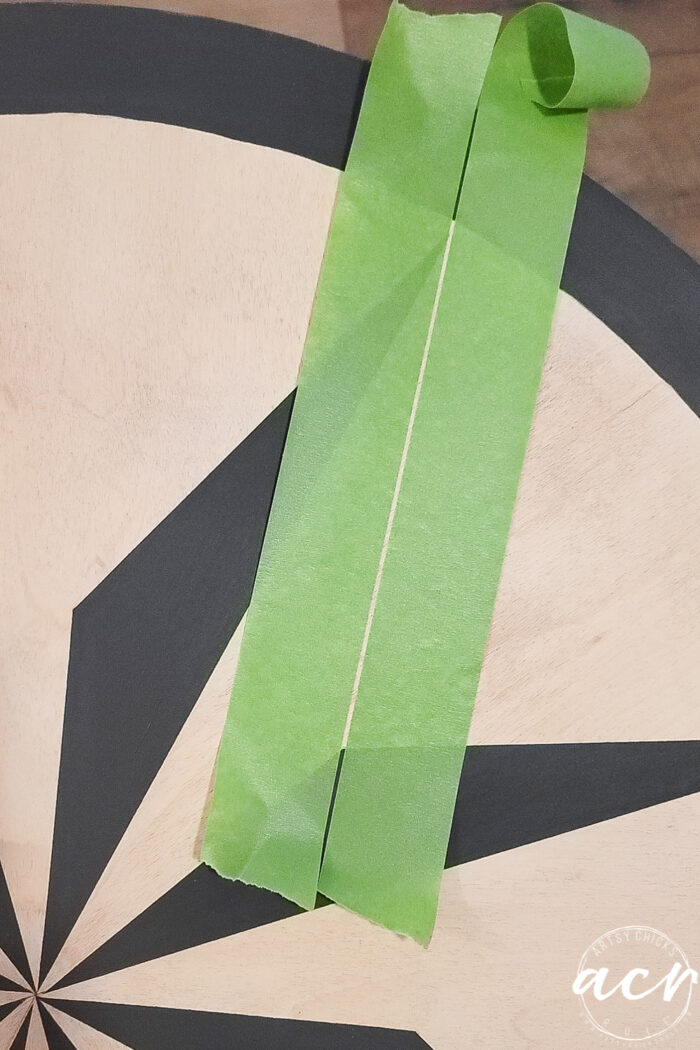 Once dry, now it's time to draw the thin lines to create the full compass rose.
Lay two pieces of tape together to create the line and paint it in.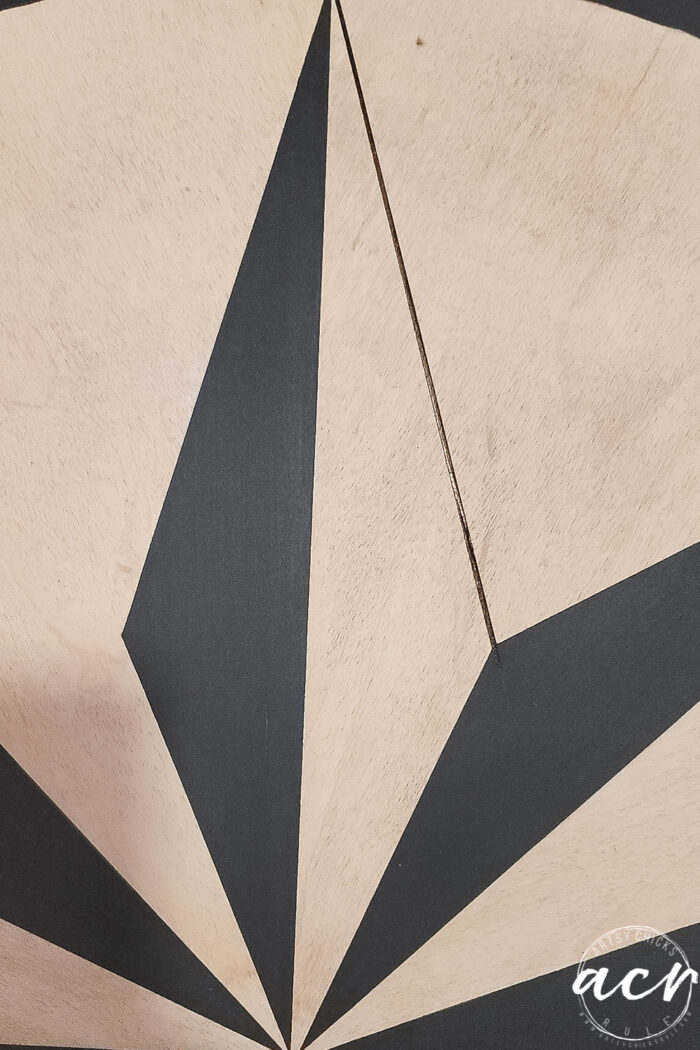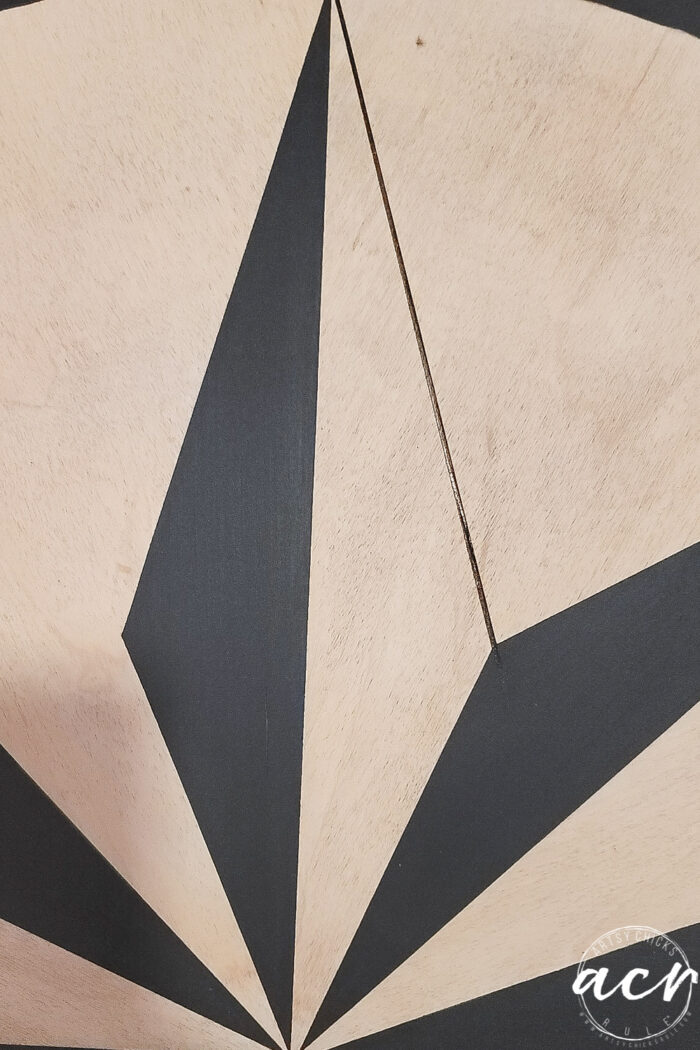 Continue on around until you are done.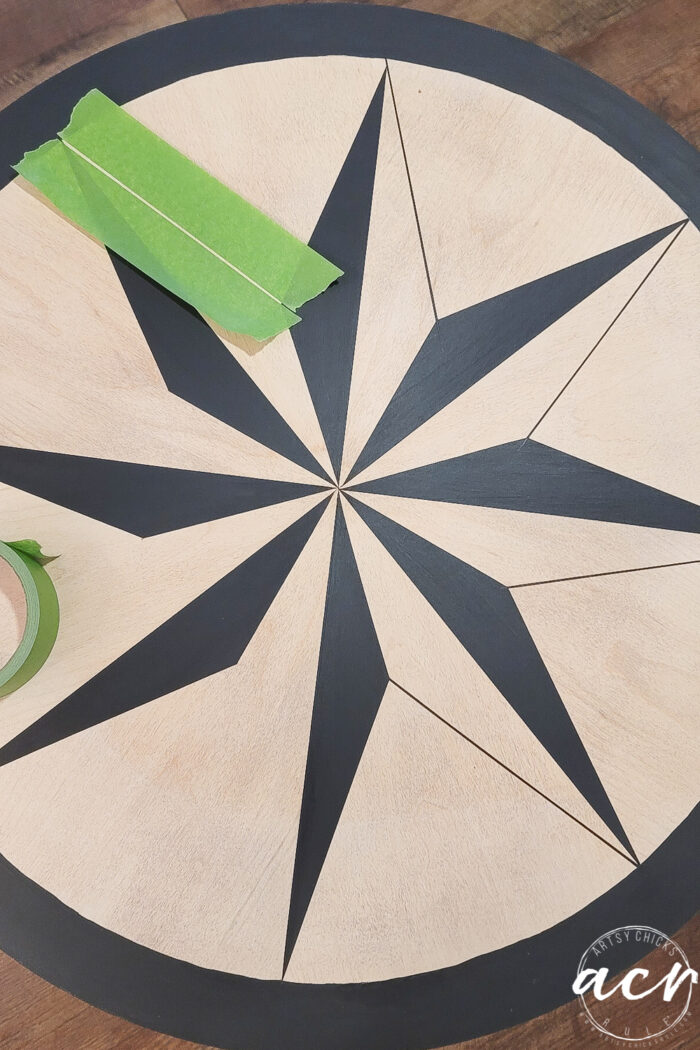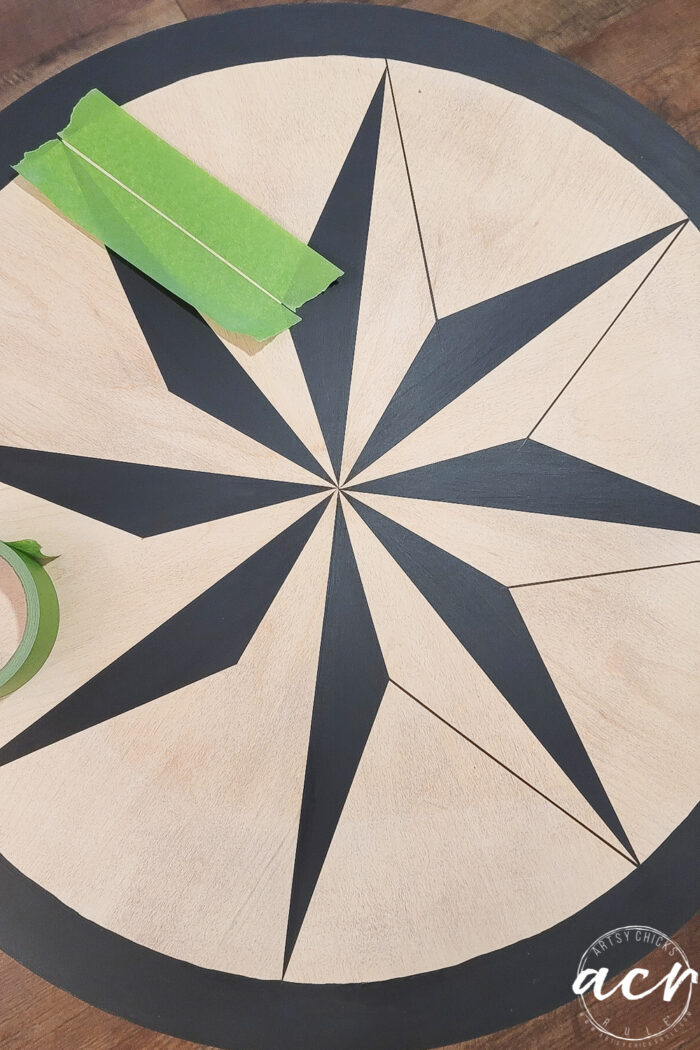 SO easy and this creates a perfectly looking compass rose.
Once it was dry, I finished it with my "Natural" Stain and Finishing Oil. (scroll up to find the links to all products in the gray box above)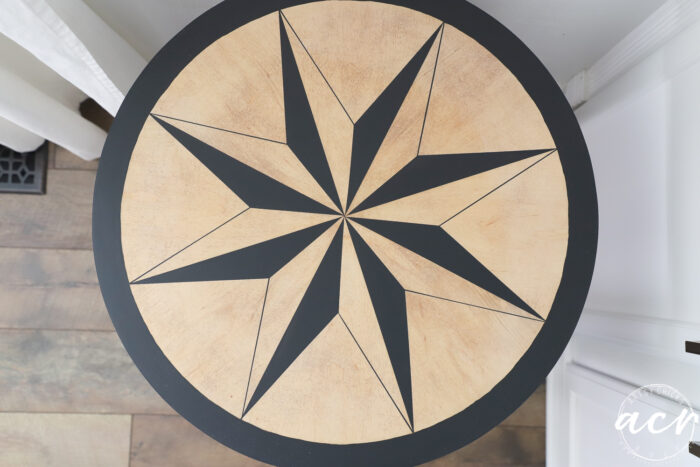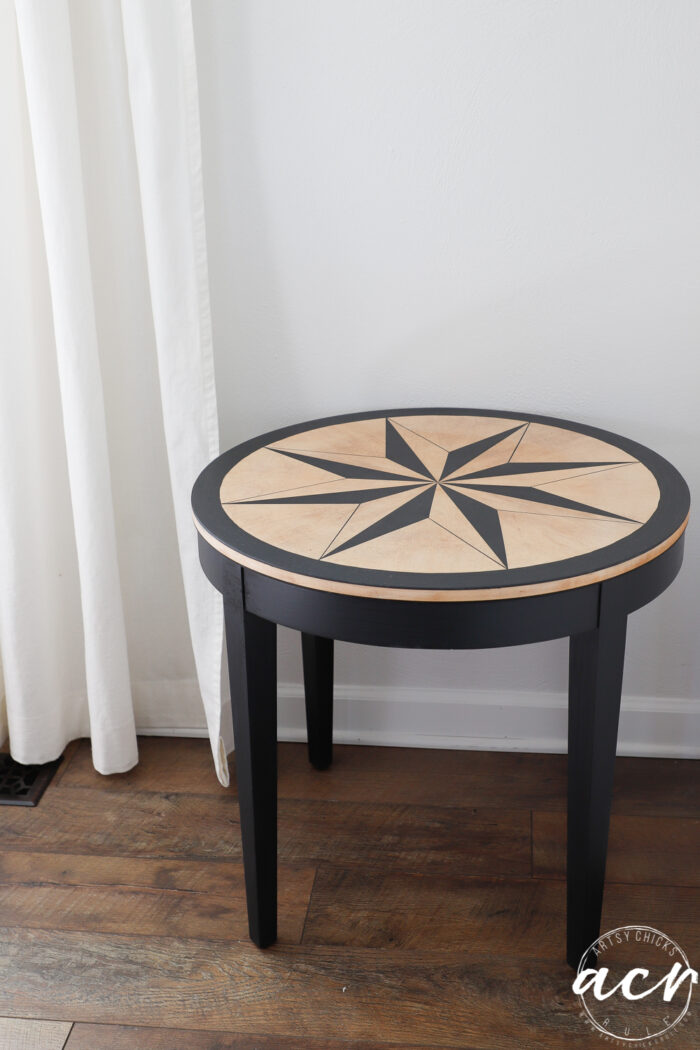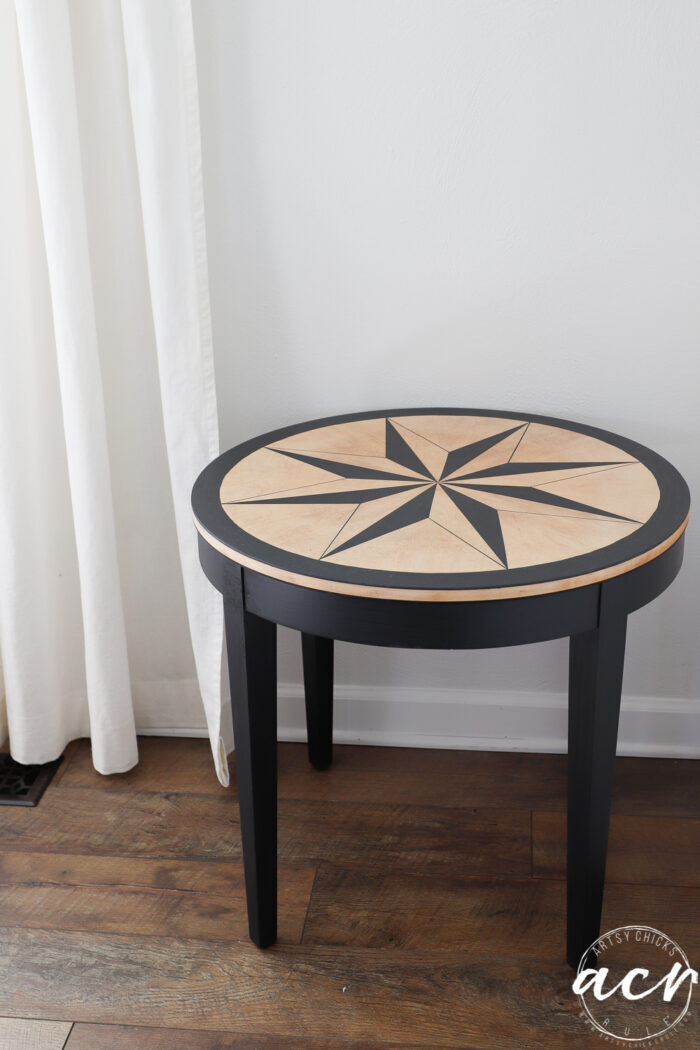 As you can see, I also decided to sand and leave natural the side edges of the top.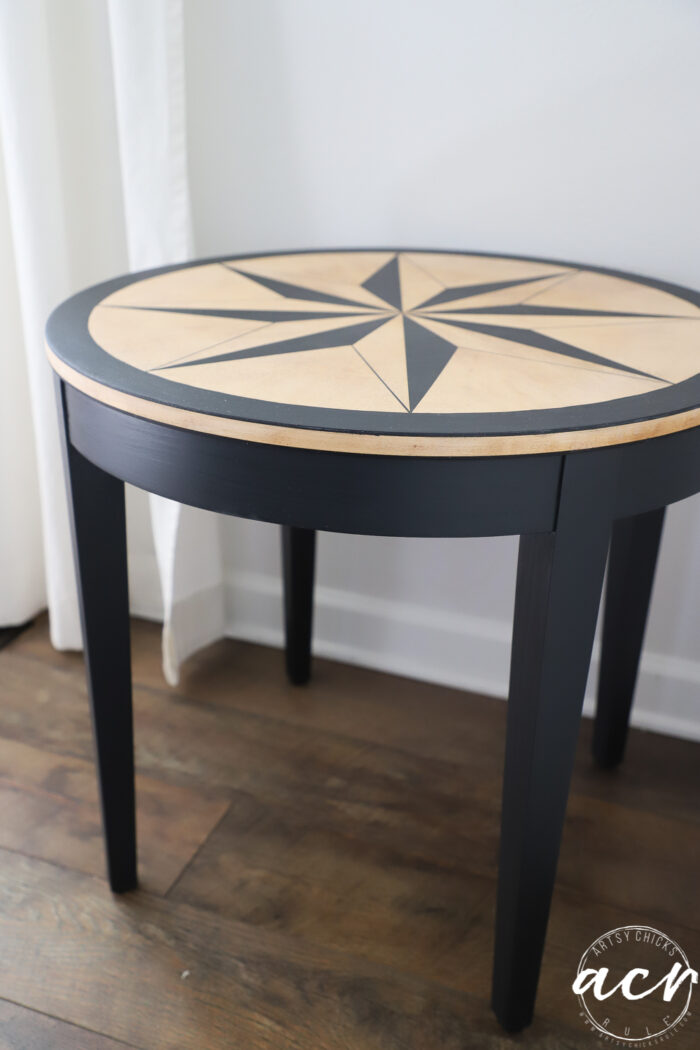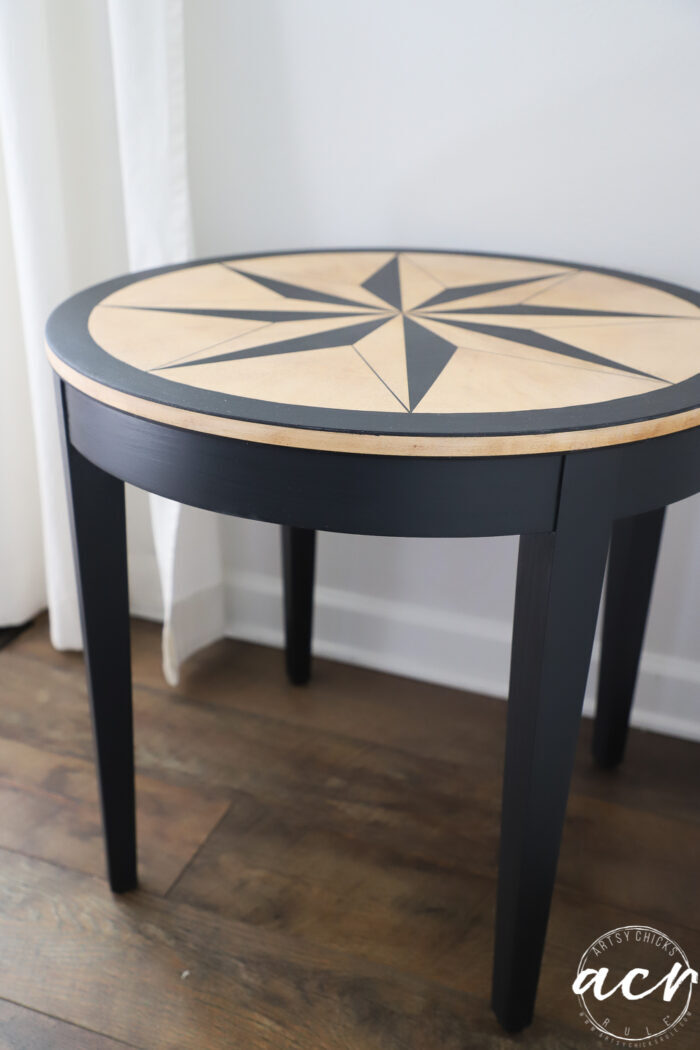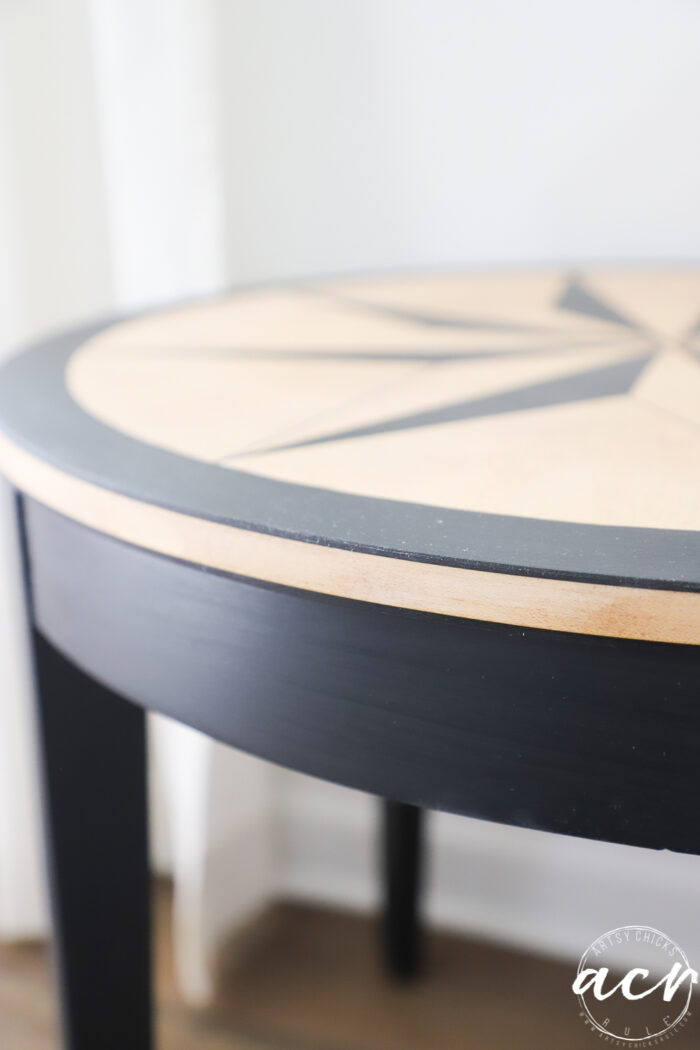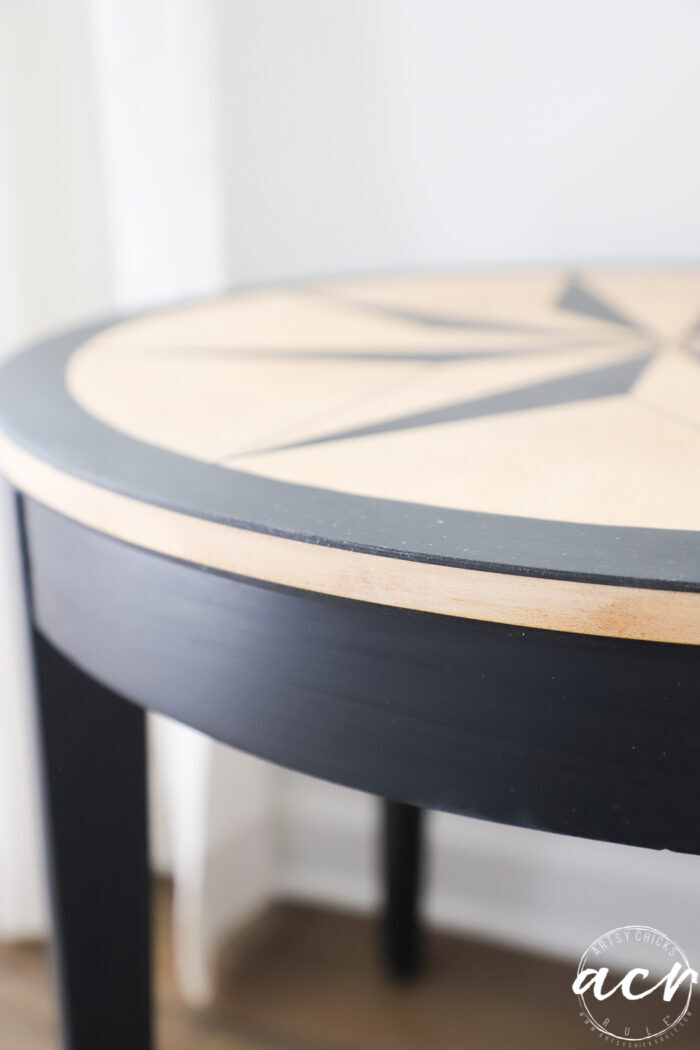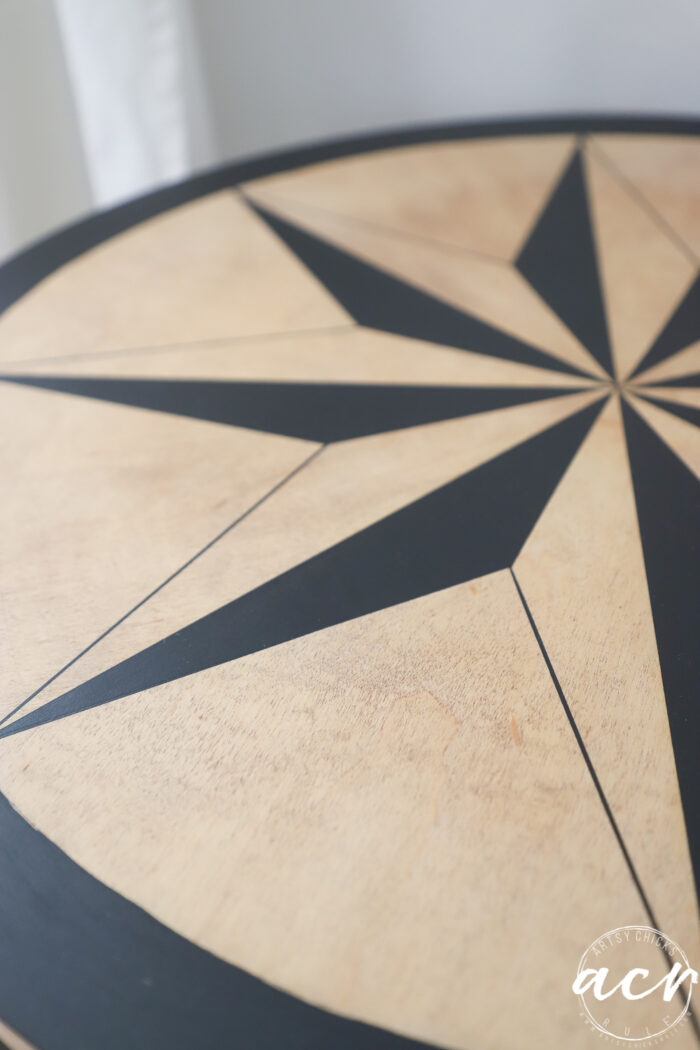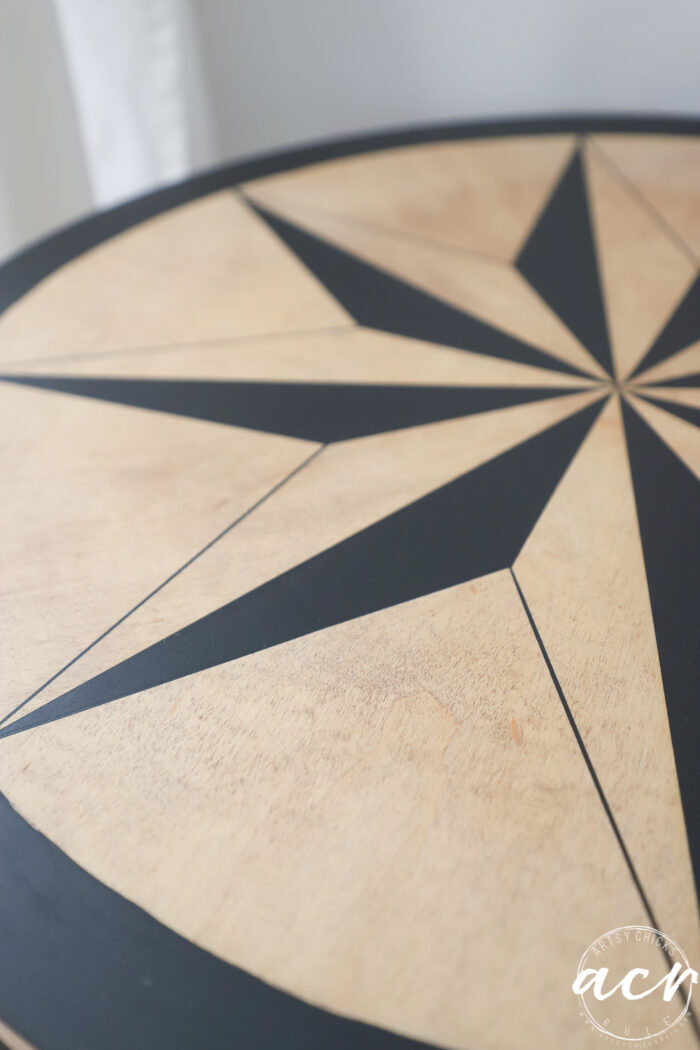 I love how the natural "blonde" colored wood looks against the soft black.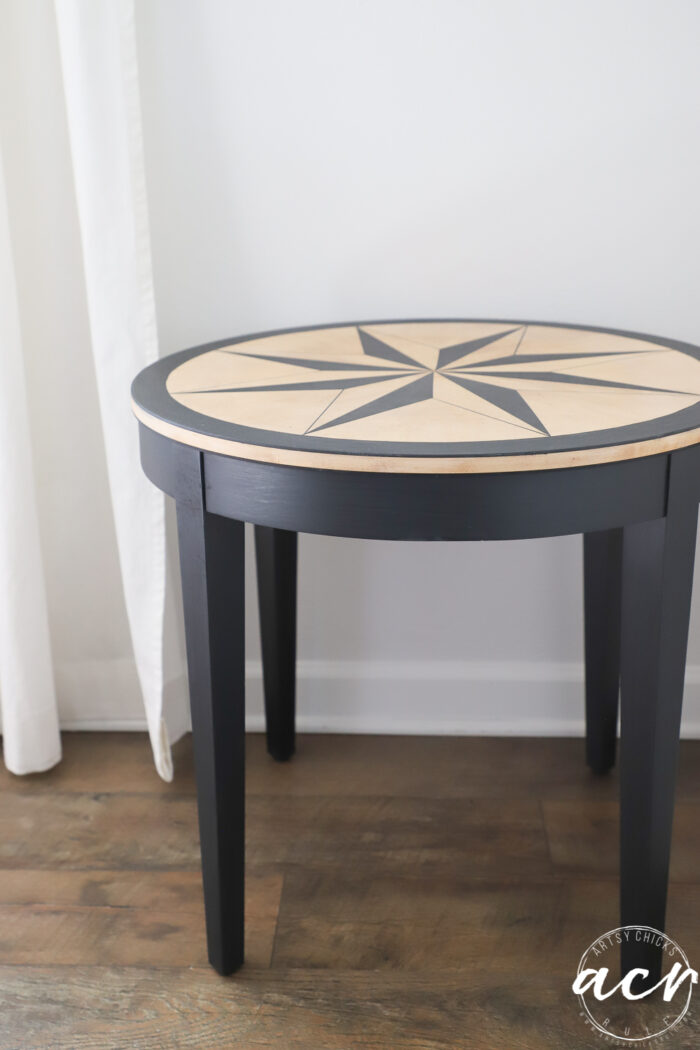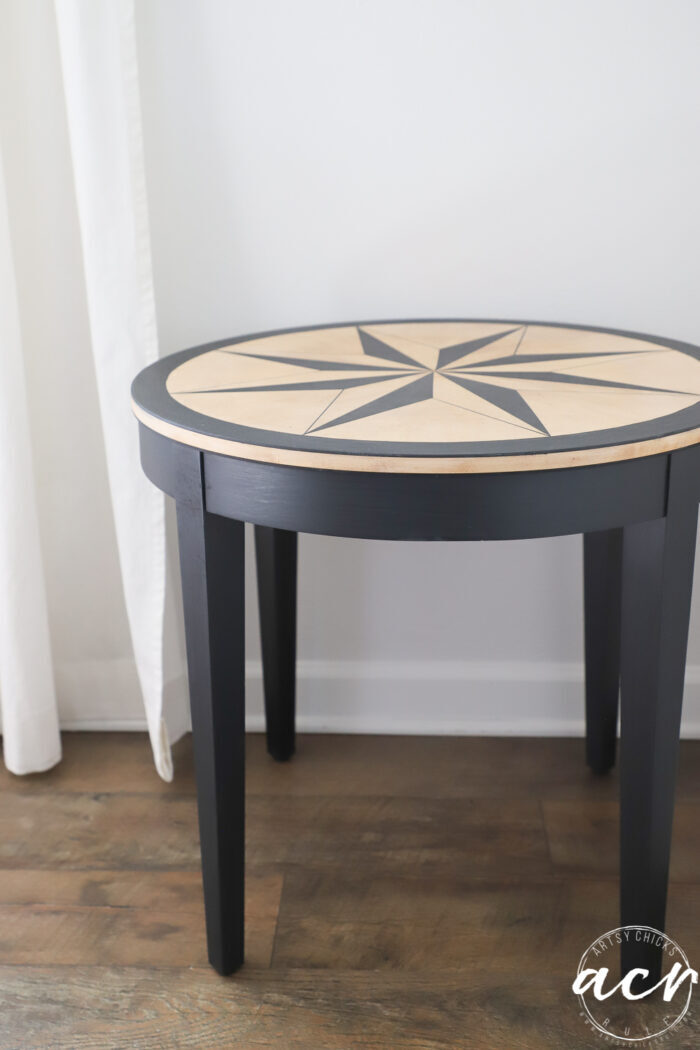 Have you ever attempted a compass rose? Do you think you might now?
It really is much easier than it seems!
PIN it to save it!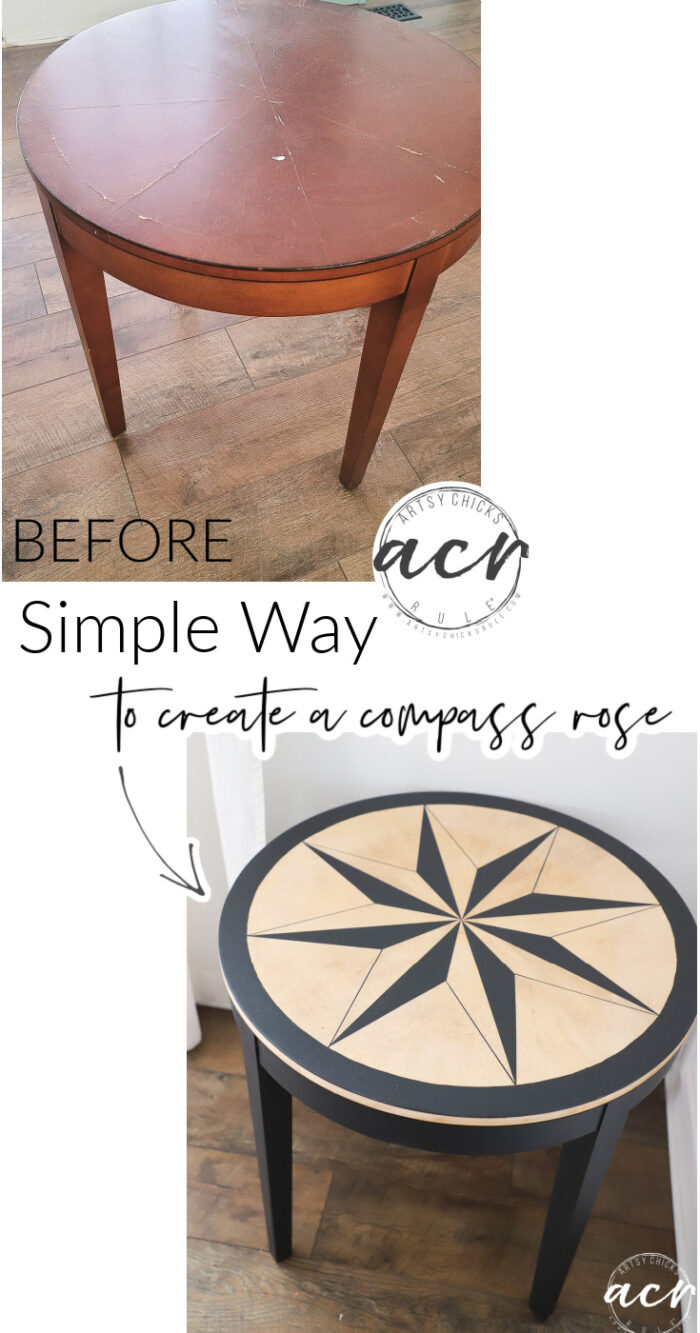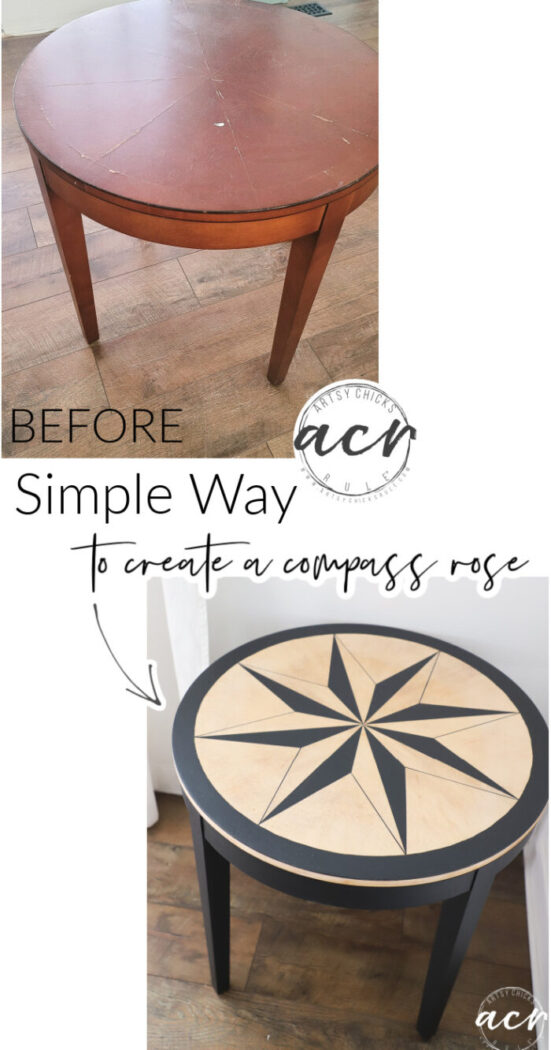 Don't go yet! Hop on over to visit my friends below: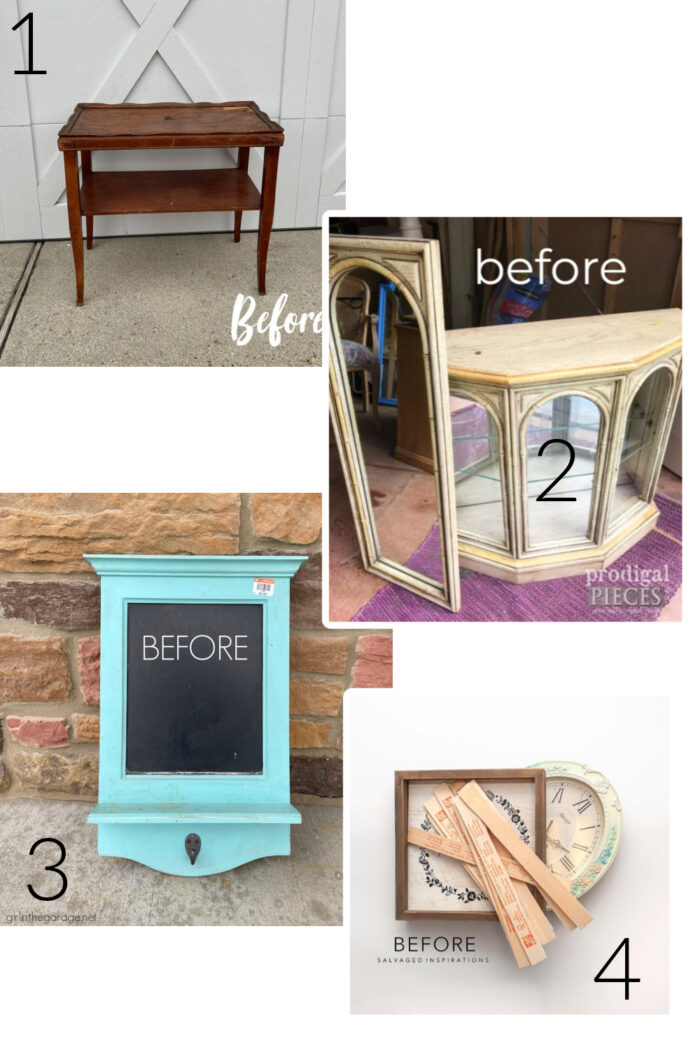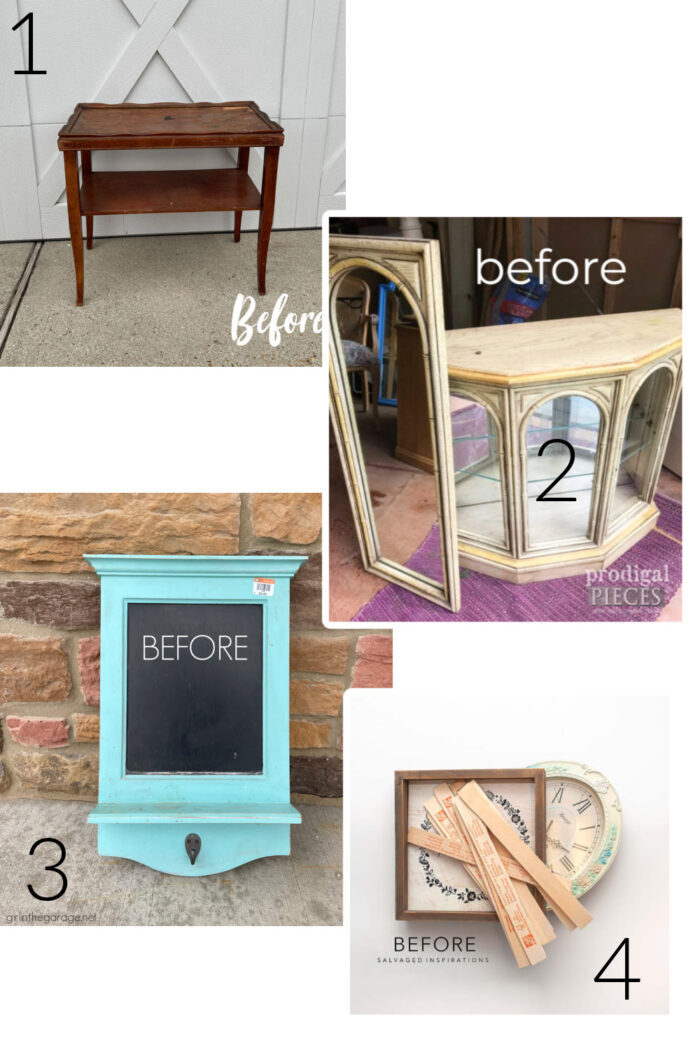 I hope you enjoyed today's makeover! It was fun to do, especially with the tape because it made it ridiculously easy.
Have a wonderful week and I'll see you right back here on Thursday!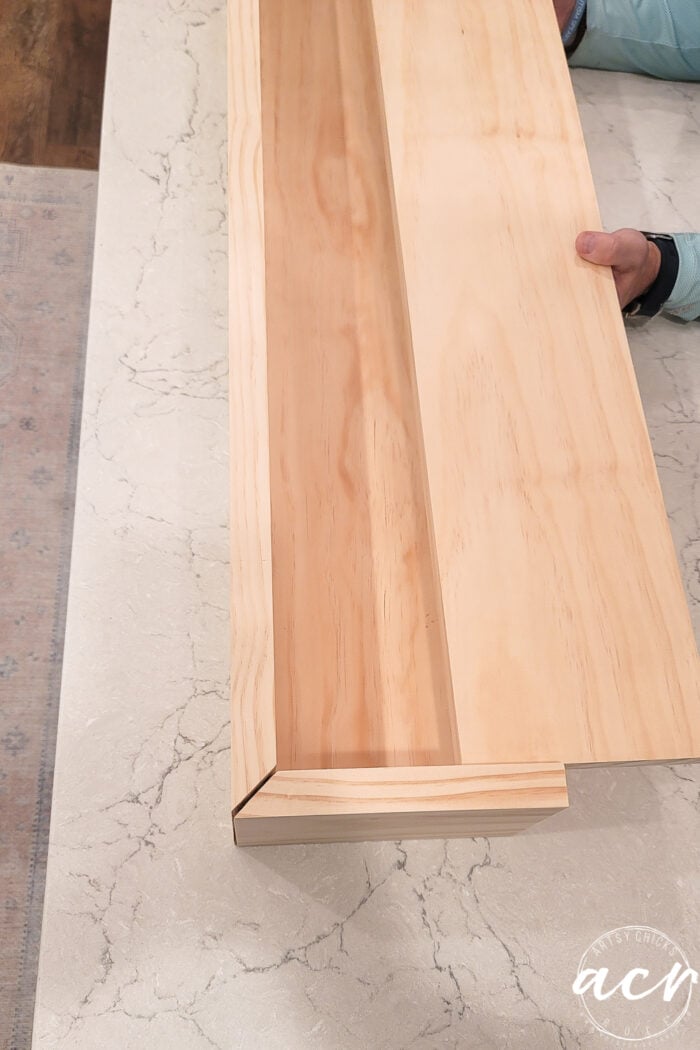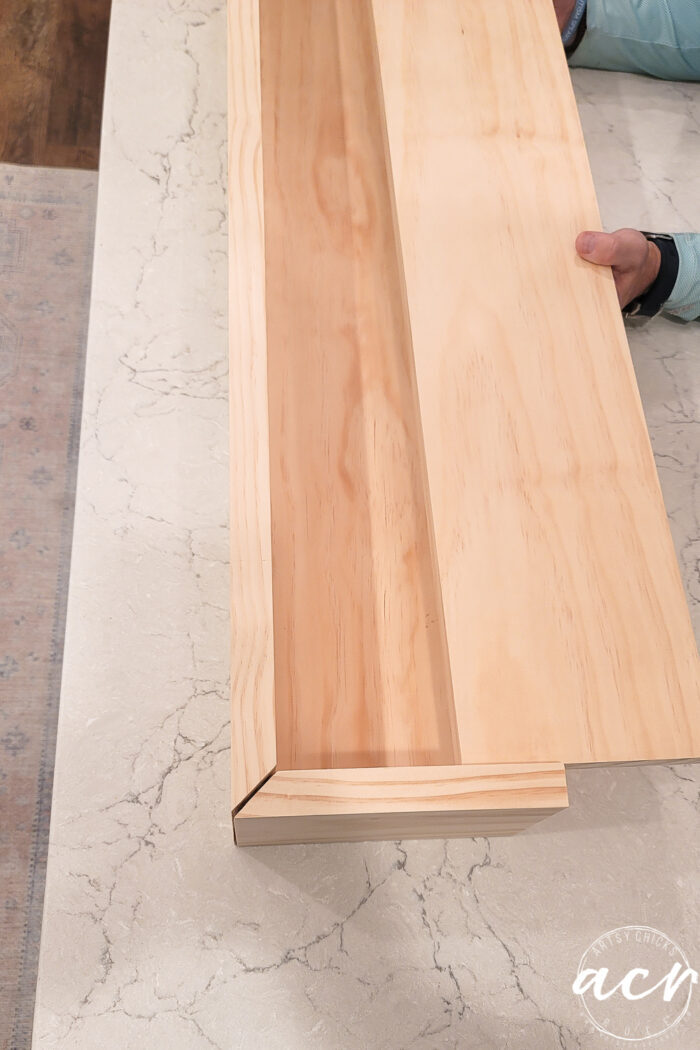 UPDATE!! See what we are making now here!!
xoxo