Welcome!
I am so happy to have you here! Follow along with me as I share my love of all things creative…home DIY, thrifty makeovers, home design, decor and crafty projects. Learn how to paint furniture, create fabulous finishes, and do quick and easy updates to just about anything and everything in your home. Create a beautiful home on a budget, make the old new again and so much more.
I hope I am able to inspire you today!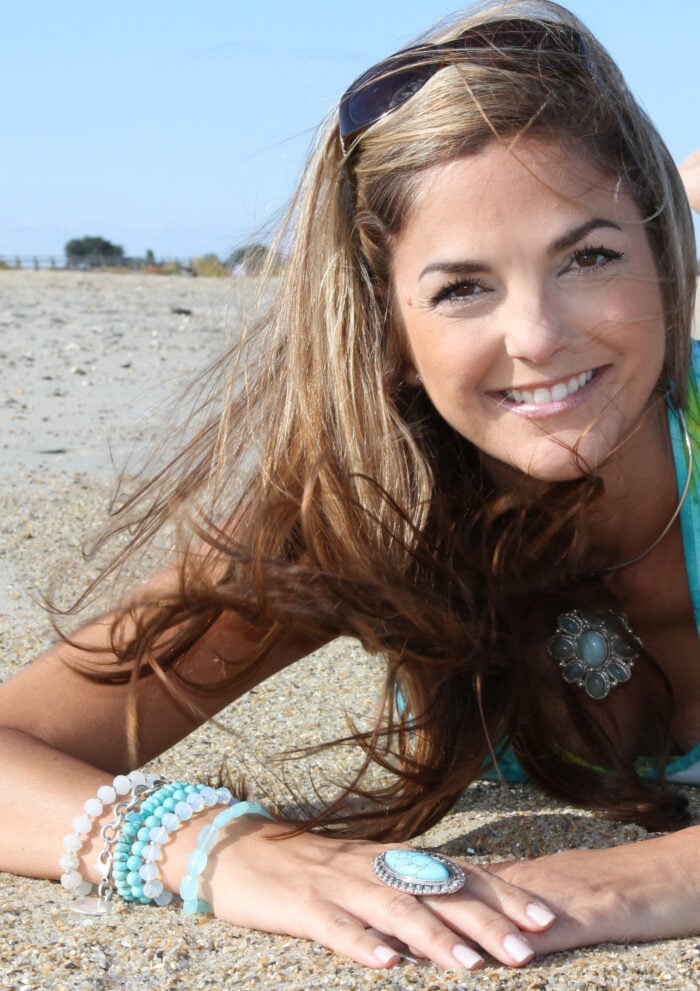 Begin here…
New here? Begin with our home tour and the many projects we've done and shared on the blog.
Latest from the blog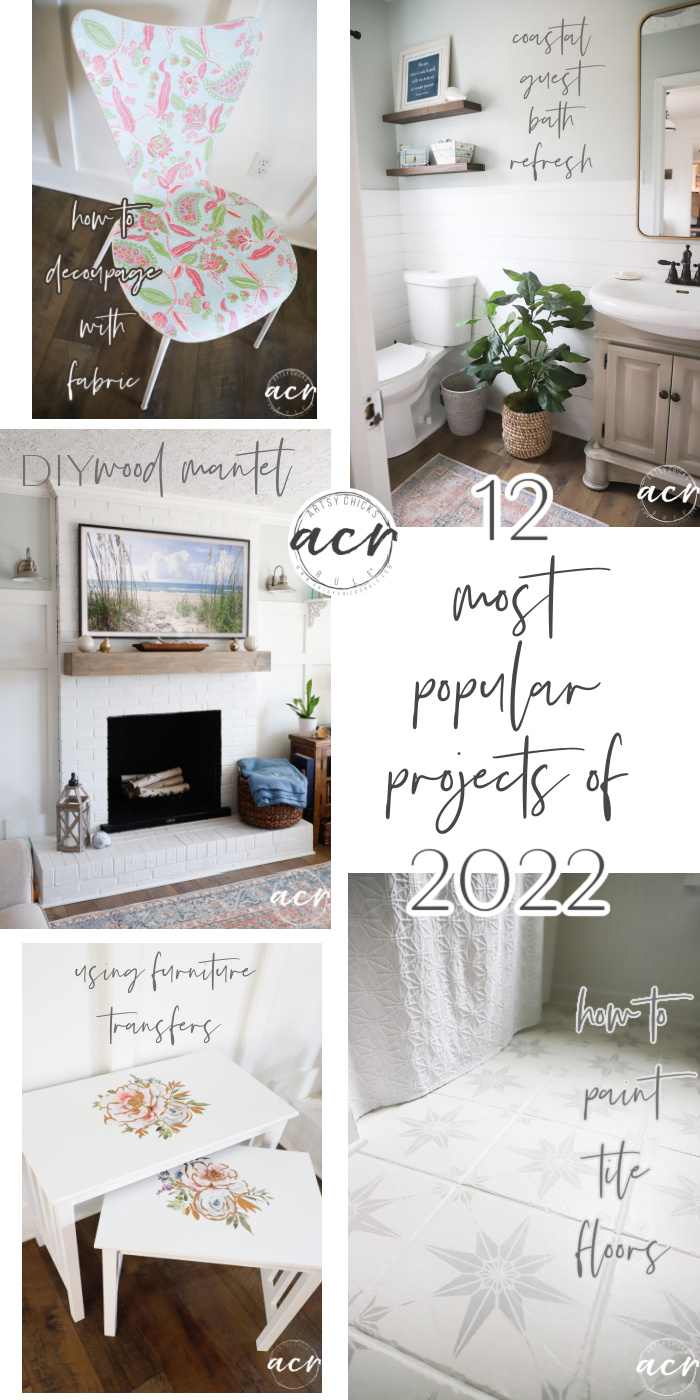 Sharing our top 12 projects of 2022!! Lots of fun projects this year! Hello wonderful friends! Last week I shared the most visited posts on the blog for 2022. Meaning, out of all the posts I've written here, which ones were the most popular. Today, I thought I'd share the most popular ones that I…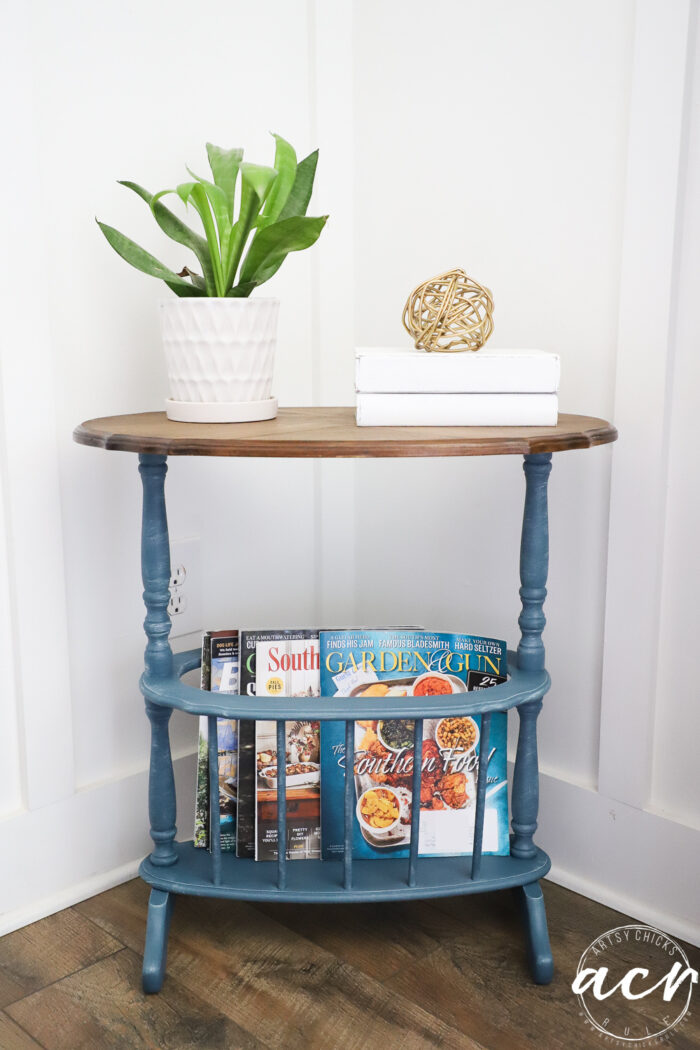 Turn this dated magazine holder end table into a treasure simply with a refinished top and painted base!  Hello friends! Today is the first "Trash to Treasure Transformation Tuesday" of the year. 2023. Wow, that just sounds weird, doesn't it?? I can remember thinking of 2020ish years and thinking how far in the future that…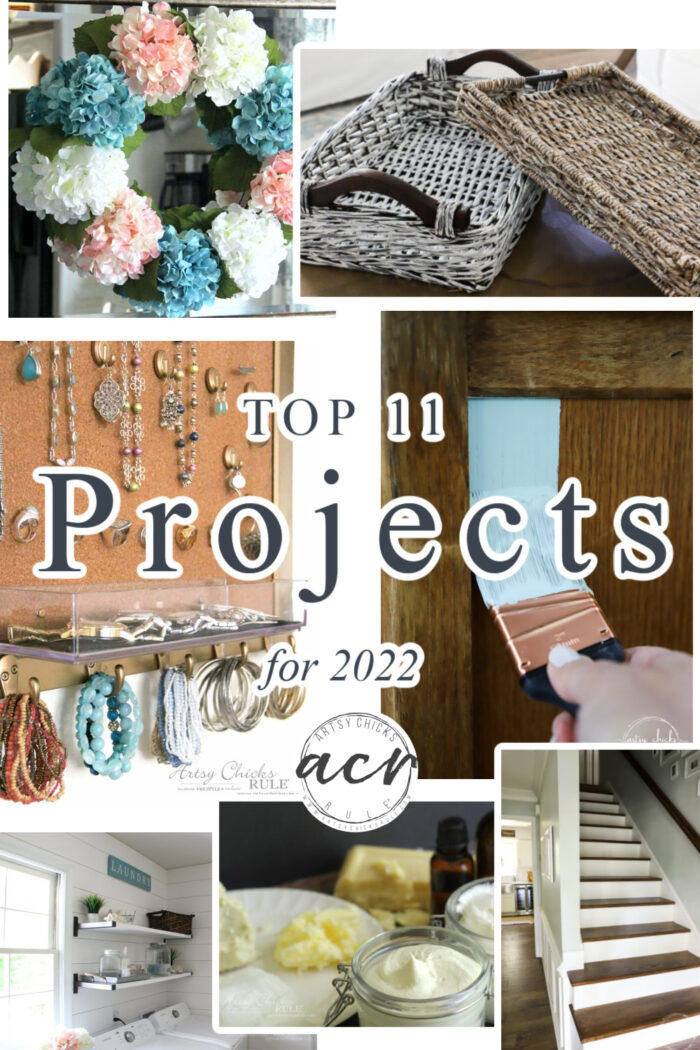 Sharing our top 11 projects on the blog for 2022!!  Hello sweet friends! It's a brand new year and I'm so excited to share, get started, and work on… all the things that I have racing around in my mind in store for you all. But before we get rolling down that path, let's go…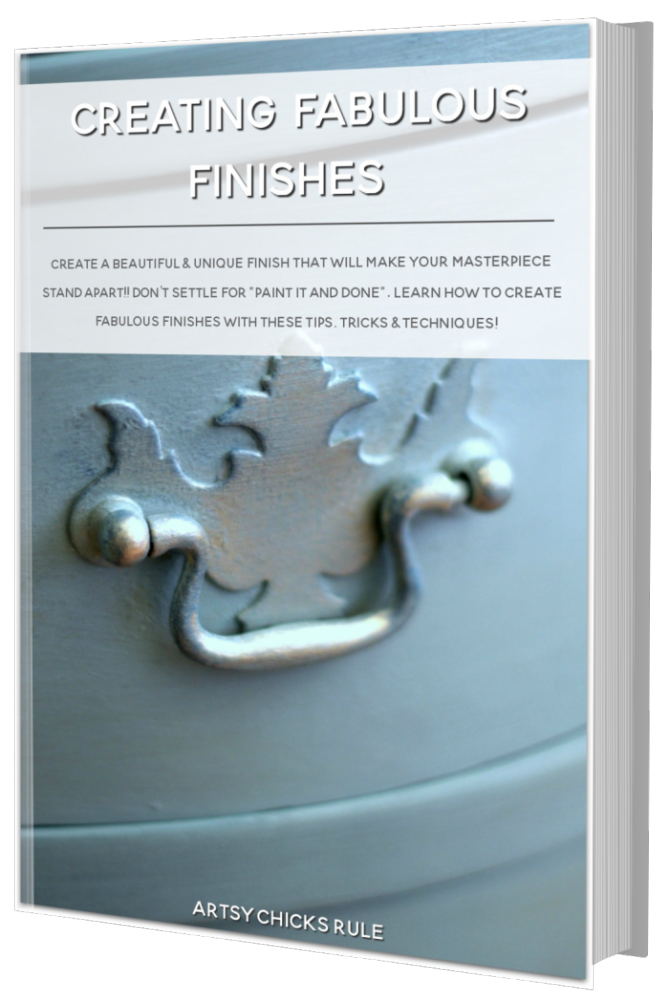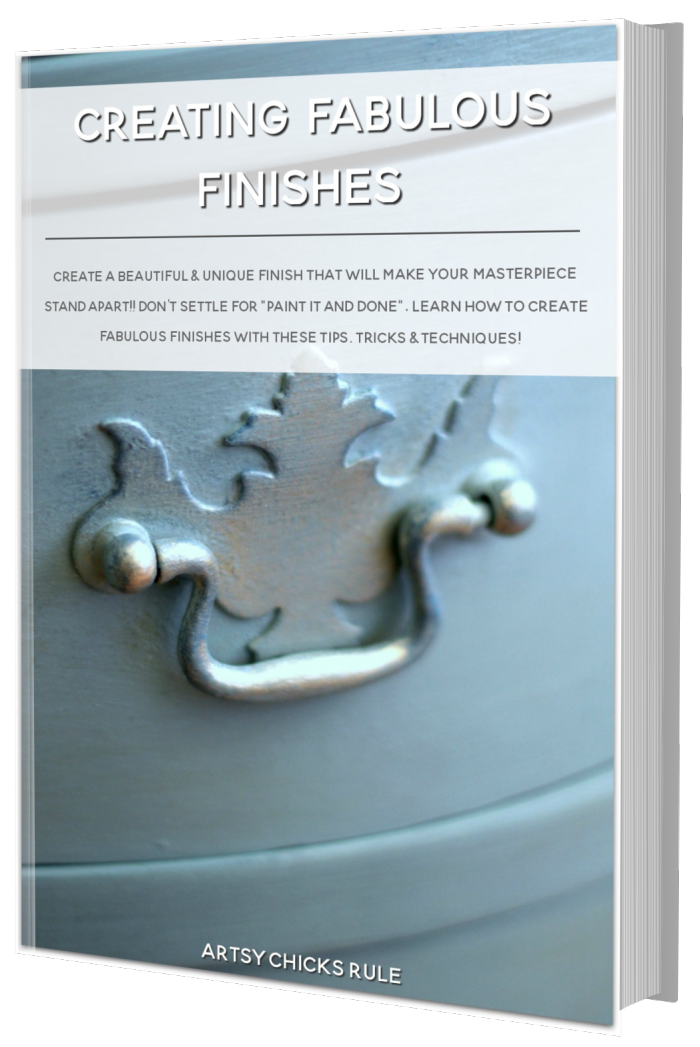 Free eBook!
FREE WITH YOUR NAME AND EMAIL ADDRESS
Get our FREE ebook on "Creating Fabulous Finishes"!
Plus… gain access to over 100 free printables and graphics available only to subscribers!
Interested in painting furniture?
…Get started here!
Need inspiration or help with DIY for your home?
… get started here!
Join me!
FREE WITH YOUR NAME AND EMAIL ADDRESS
Don't miss a thing! I'll be sharing thrifty finds (and makeovers), easy decor ideas, DIY home projects, furniture makeovers, freebies and more! PLUS! Get access to our full Printable Library and Ebook, "Creating Fabulous Finishes", when you join!