How To Replace Missing Trim On Furniture
This post may contain affiliate links. Please see disclosures here.
Don't pass up those oldies because they are missing trim/molding! Let me show you how to replace missing trim on furniture!
Hello friends!
I'm back today to share how I fixed the missing trim on the antique cabinet I shared on Tuesday.
If you missed that, you can see it right here>>> Antique Cabinet Makeover
It really is easier than you think. So I hope to show you that if you come across a piece with missing trim in the future, you won't immediately pass it by!
This is not the first time I've done something like this. I actually created a missing handle many, many years ago!
You can check out how I did that here >>> Missing Hardware?? Here's a Fix!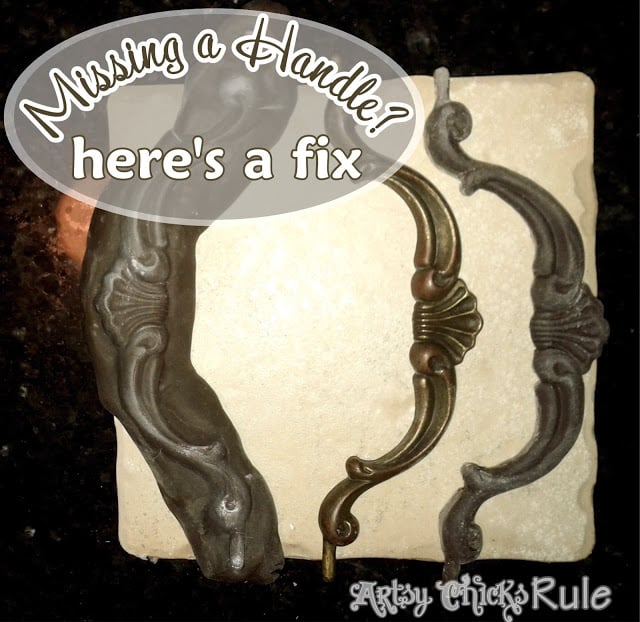 AND making and replacing missing trim/molding on this dresser saved the day! >>> Giverny Chalk Paint Makeover Dresser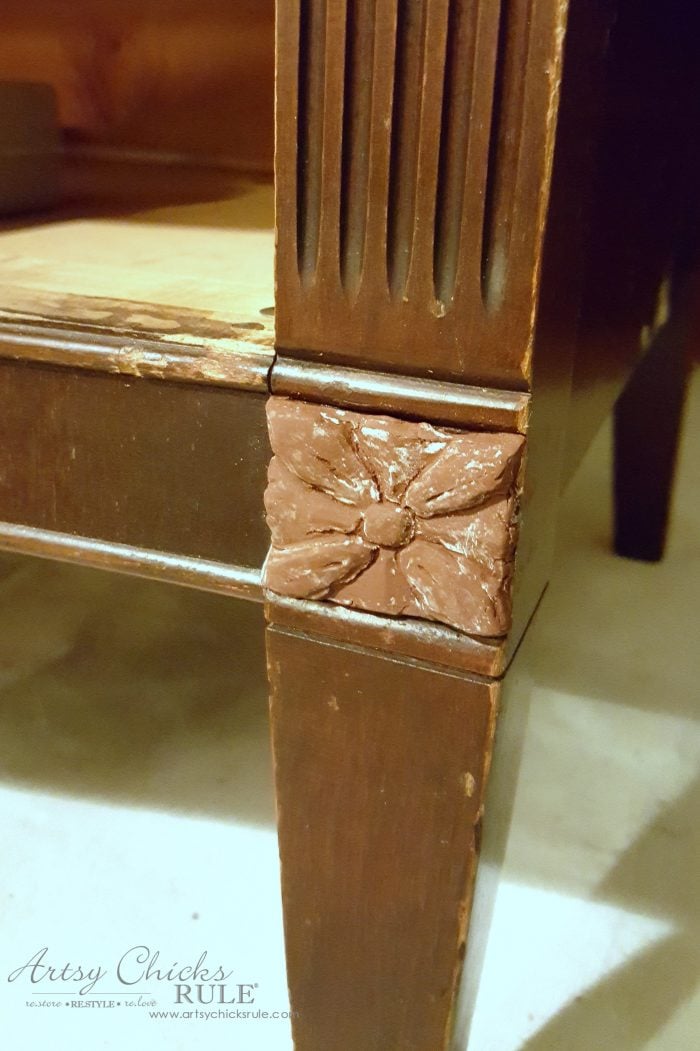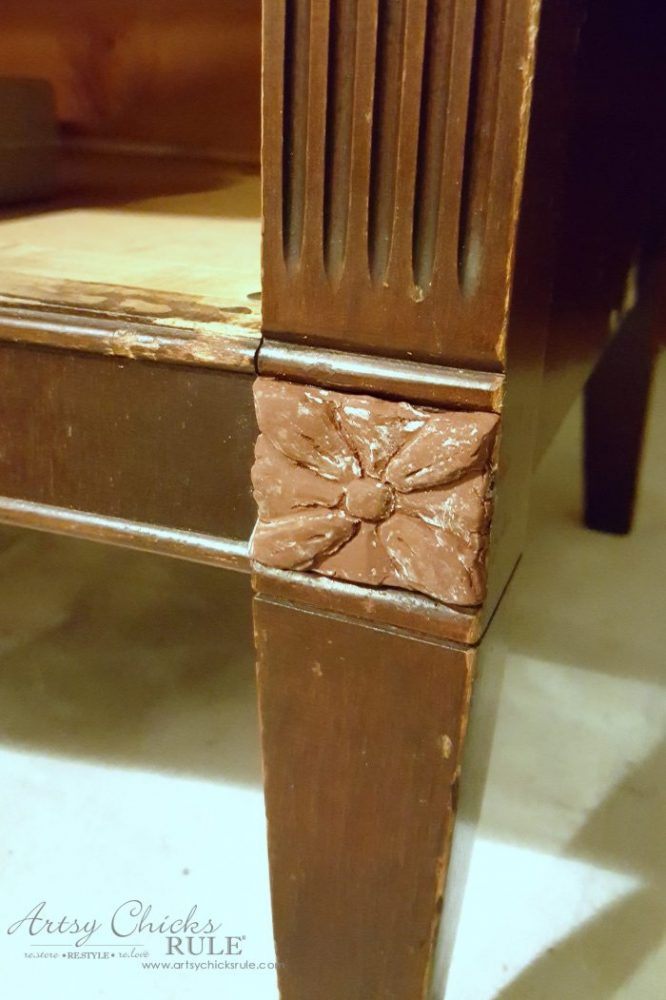 Isn't that neat???
How To Replace Missing Trim On Furniture
Here is the cabinet before…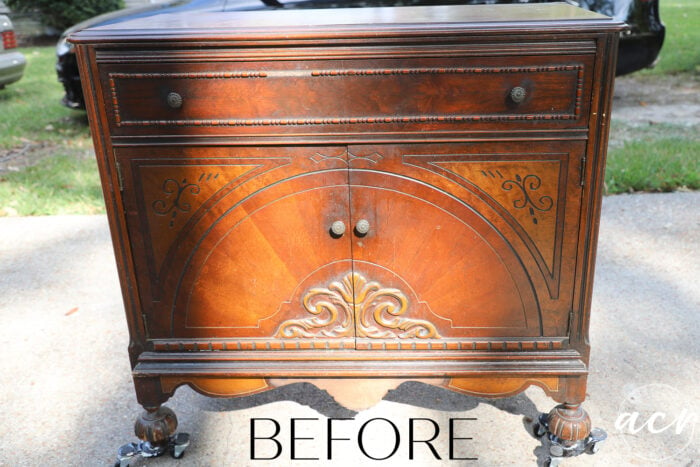 And a close-up of the missing trim…
Totally not a problem!! Well, if you want to paint it, it's not a problem, if you want to stain it… well, that's a problem.
So, if you come across these pieces that you have to make trim for, just know that you'll probably be painting it.
Here's how I did it.
Step 1. Make a mold of existing trim to match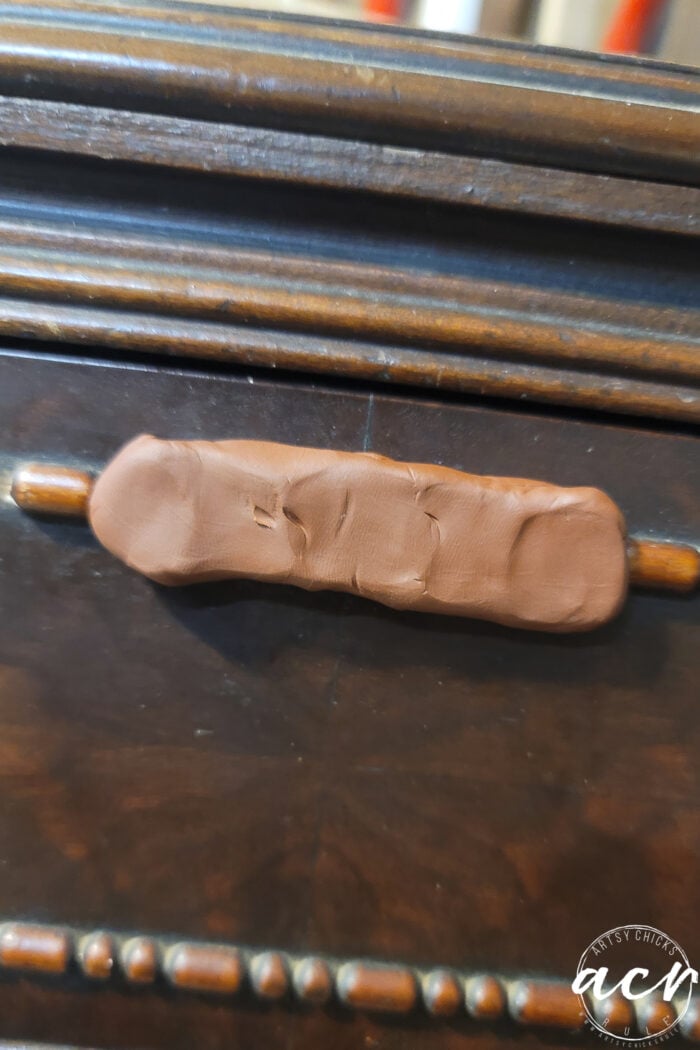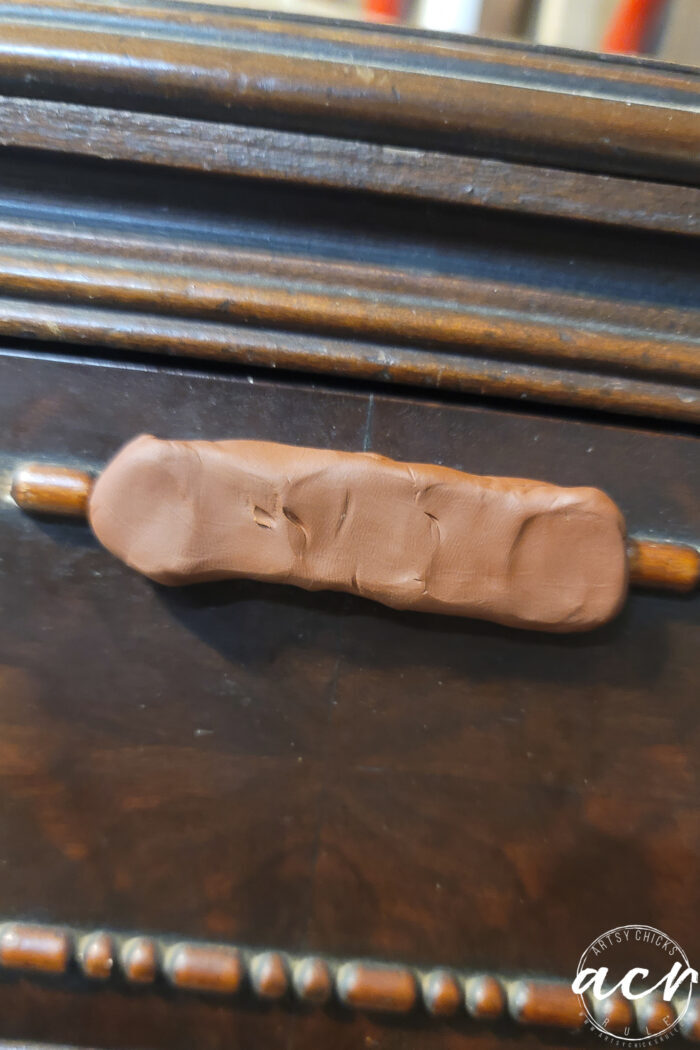 Get some clay like this Sculpy Clay to make the mold.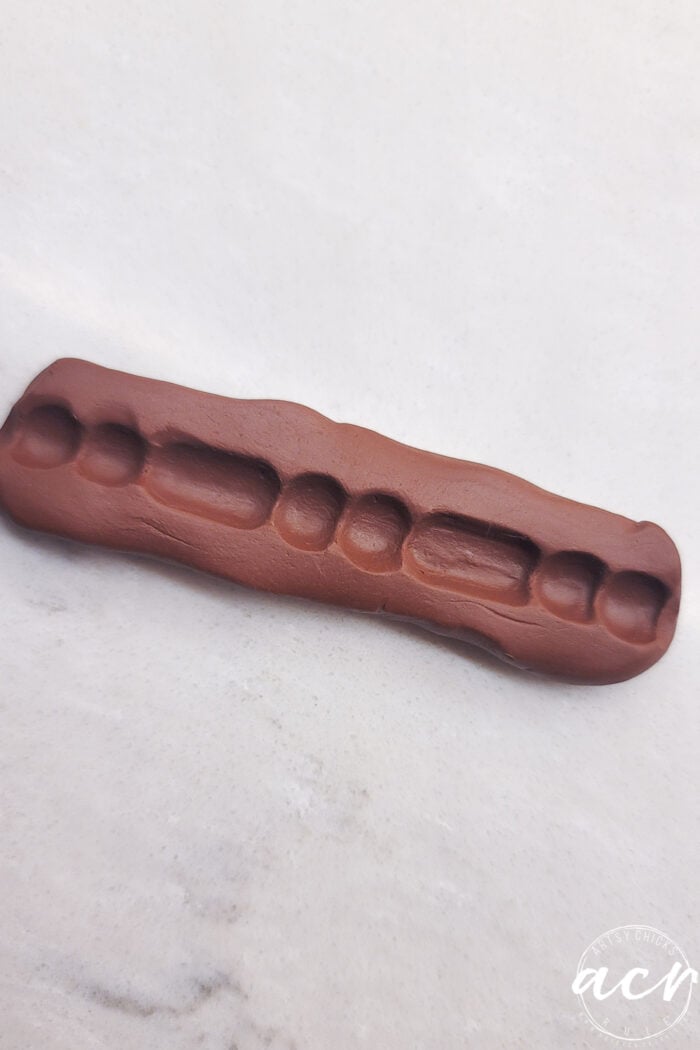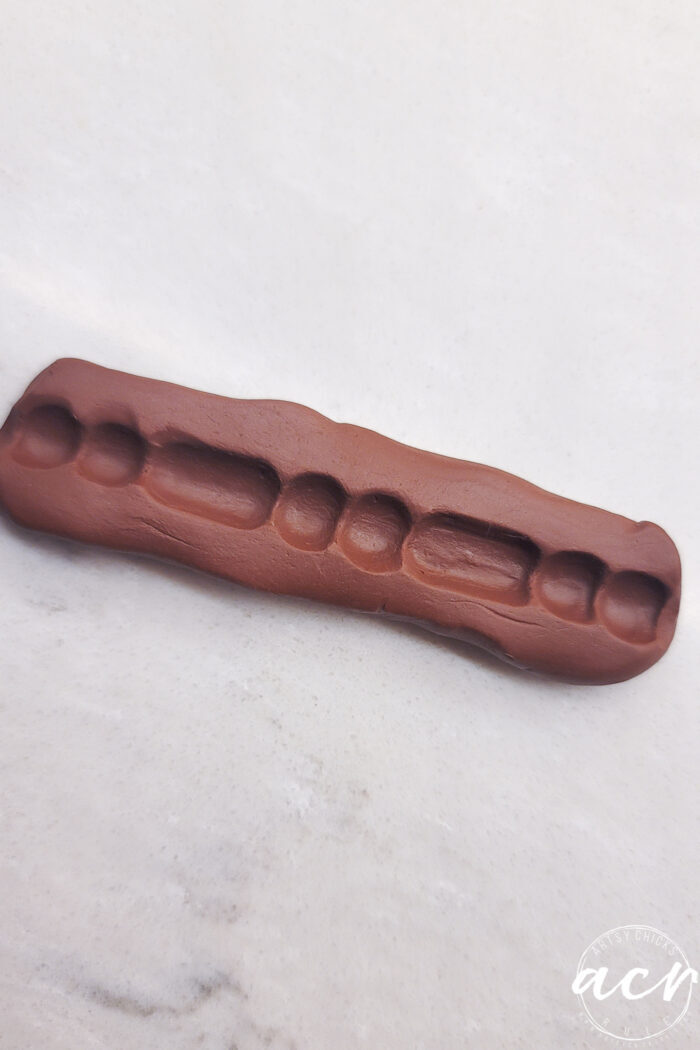 Step 2. Bake in the oven to harden it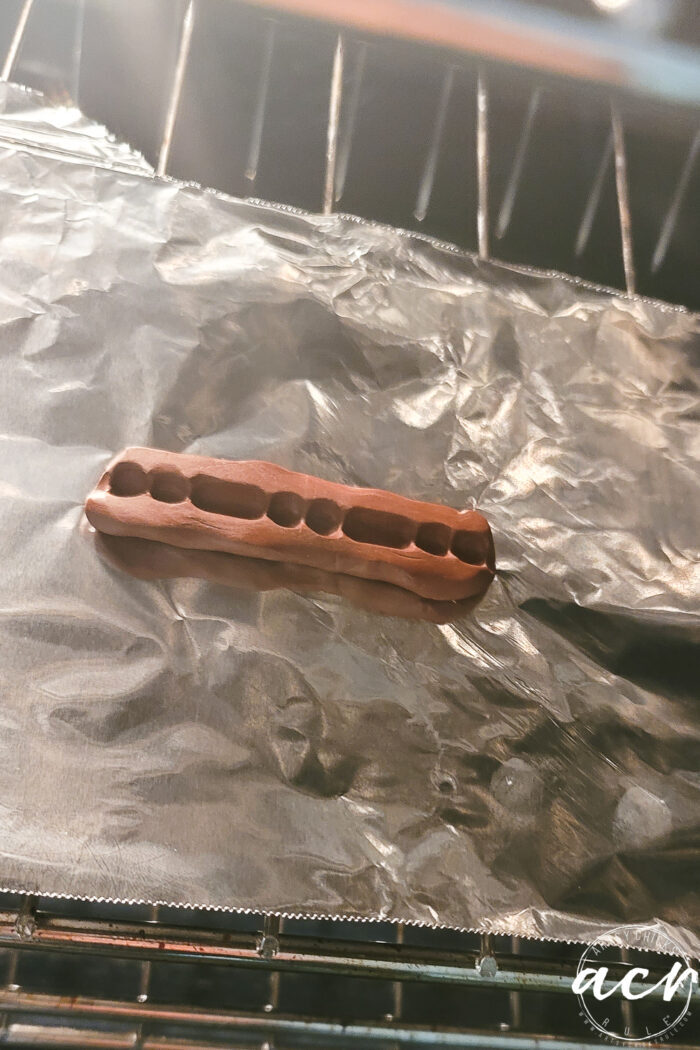 Step 3. Fill the baked mold with more clay
Dust with powder before filling so it won't stick.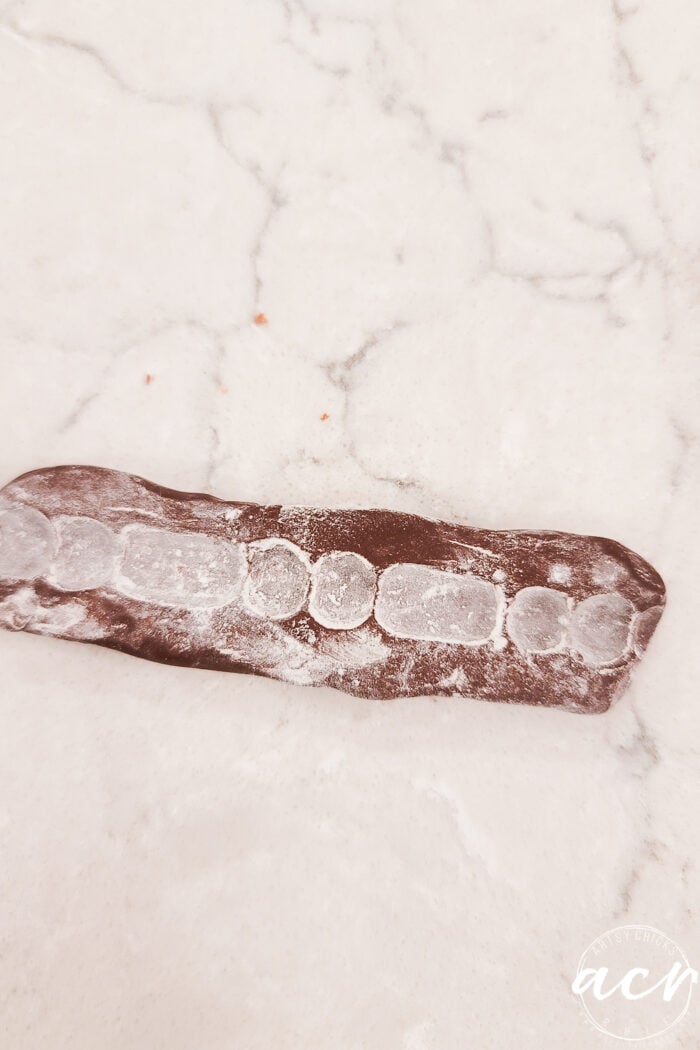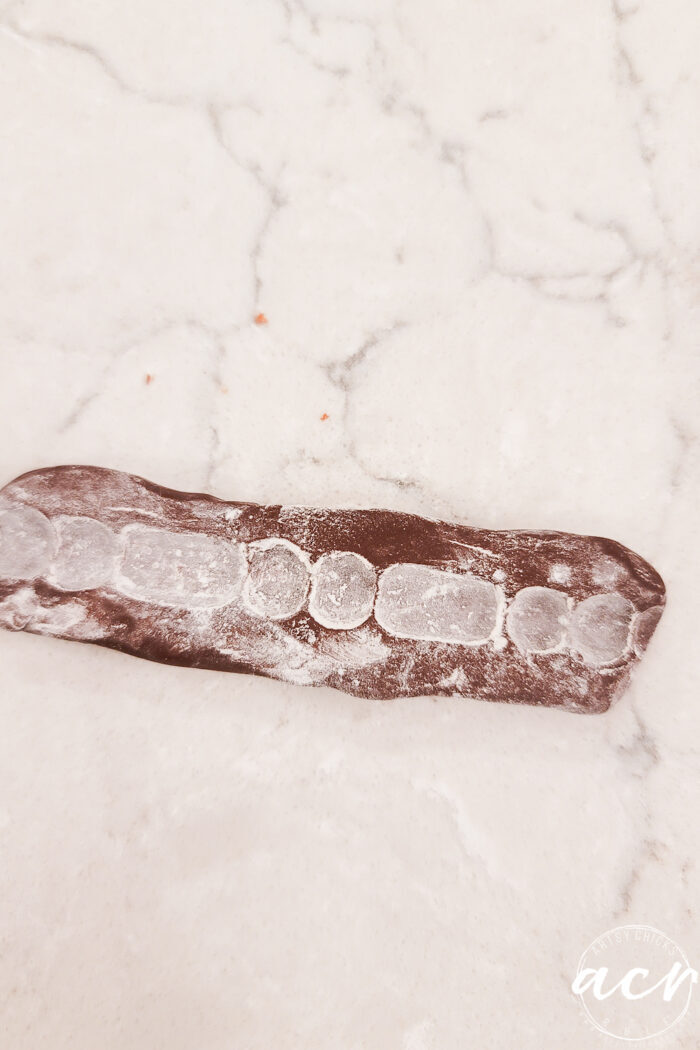 Then fill it and scrape away the excess.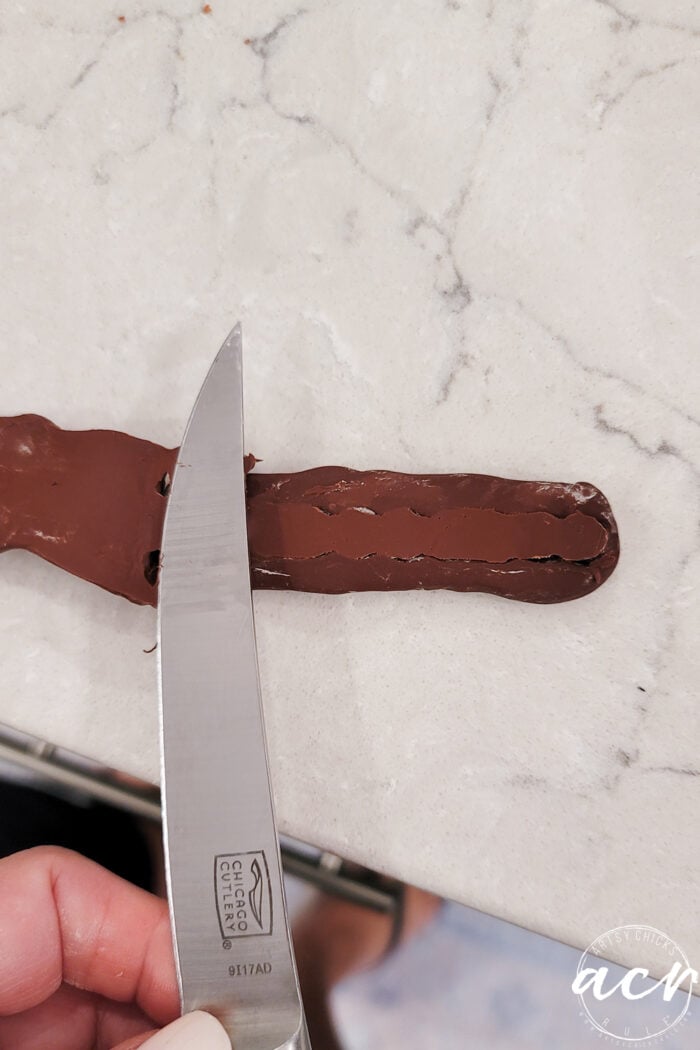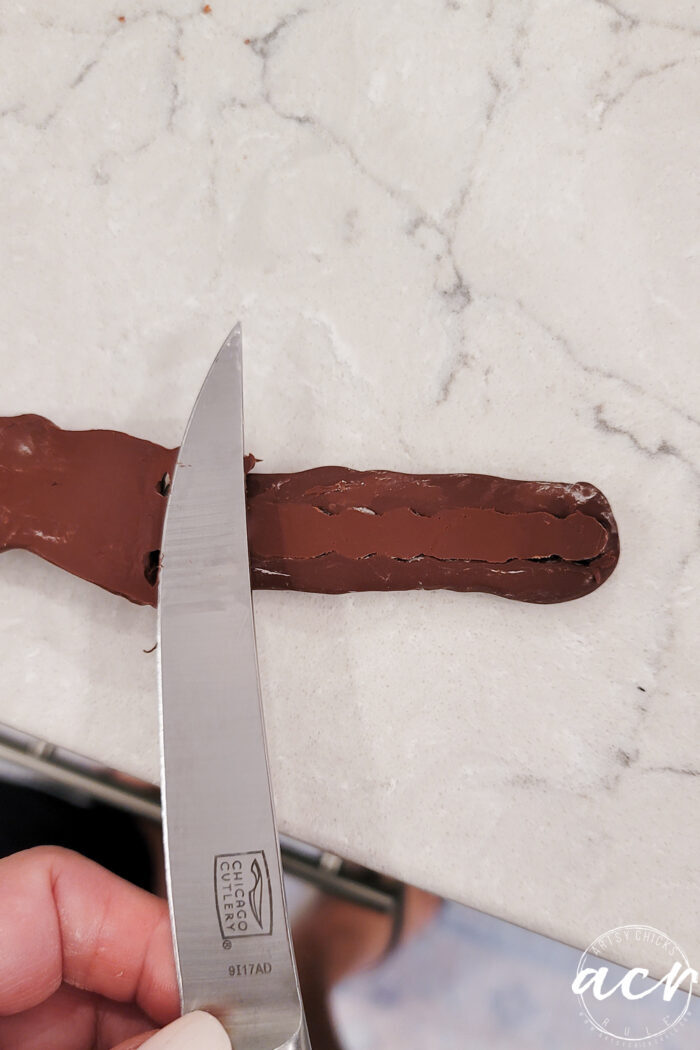 Take it out of the mold and trim to neaten it up.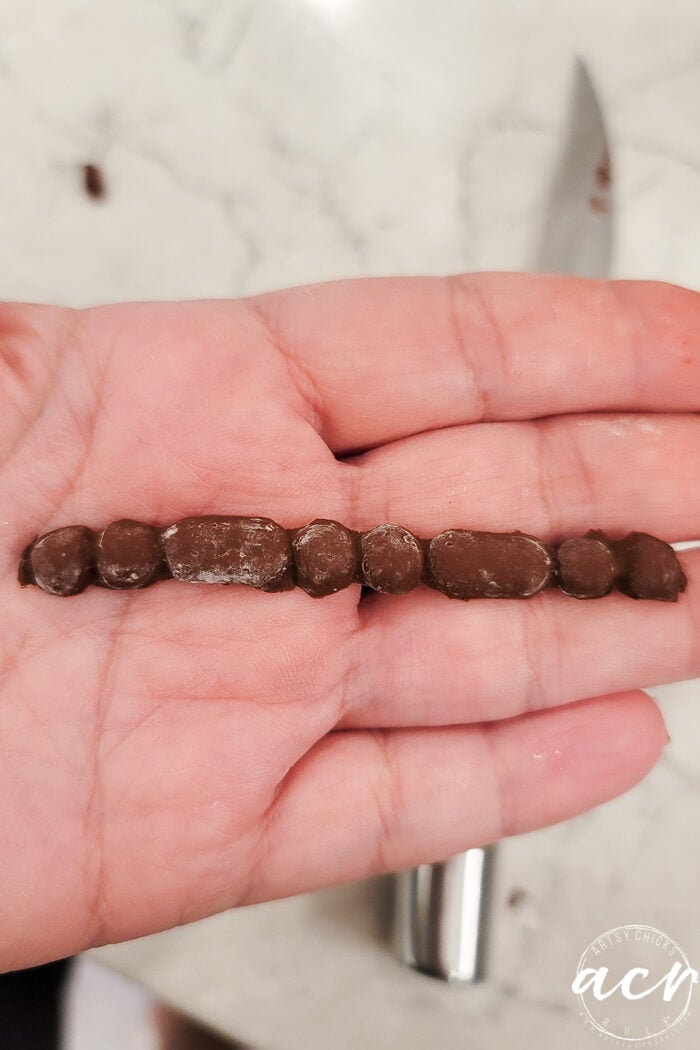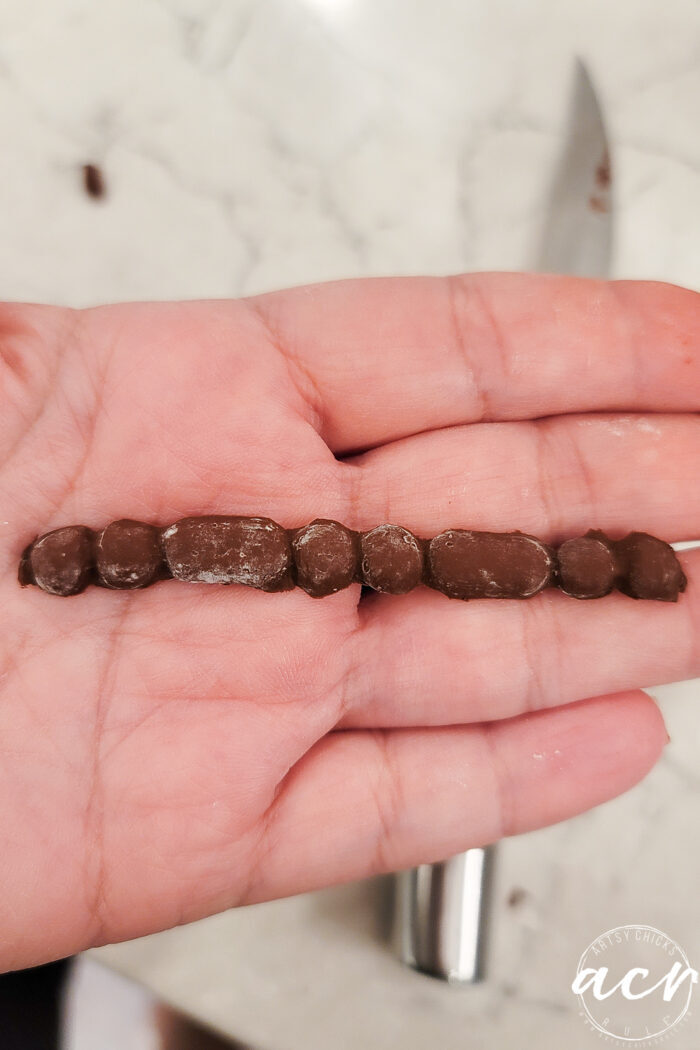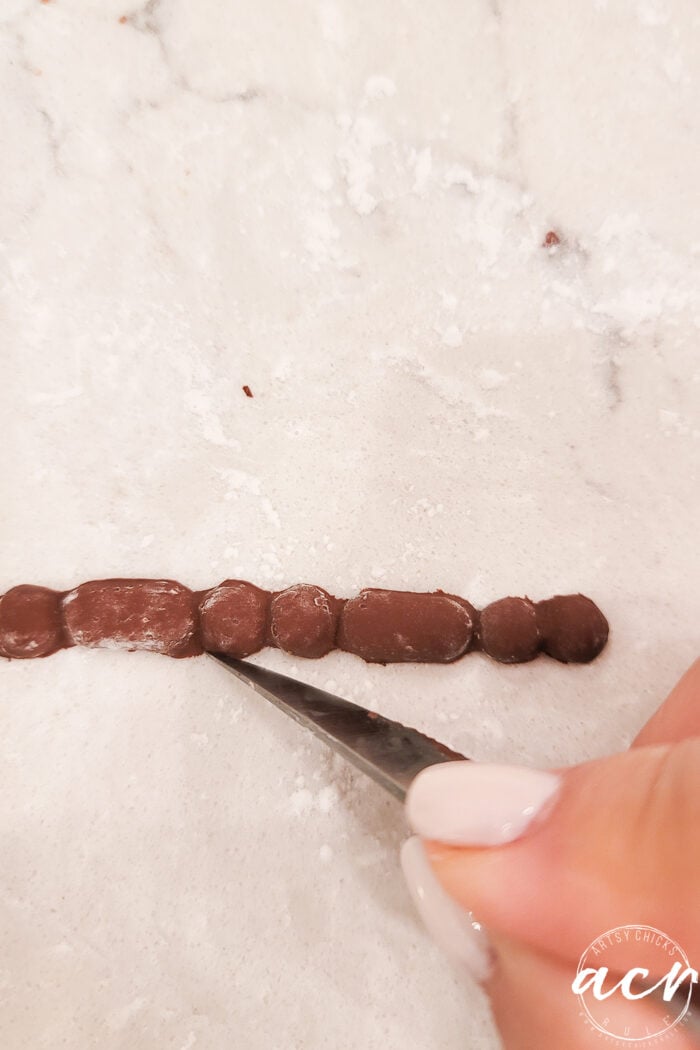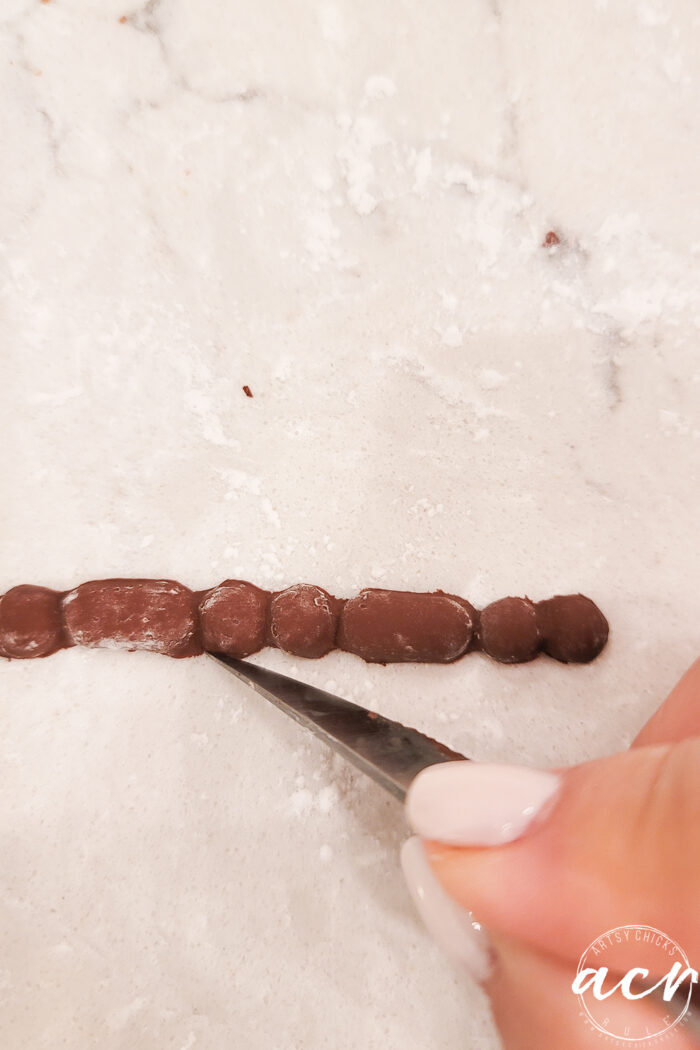 Step 4. Bake to harden it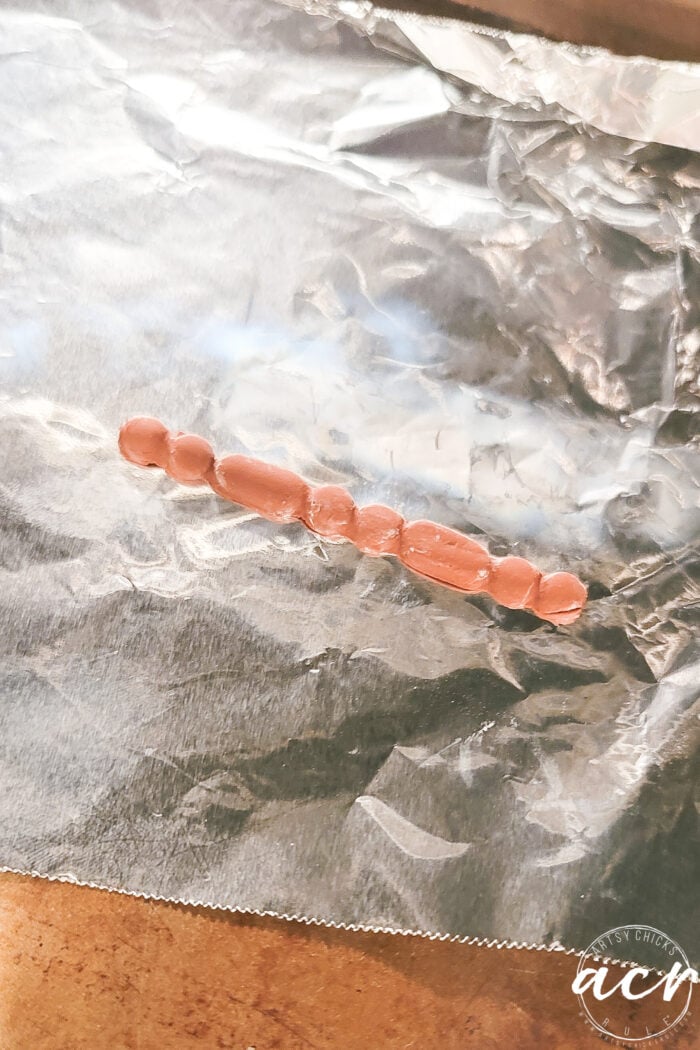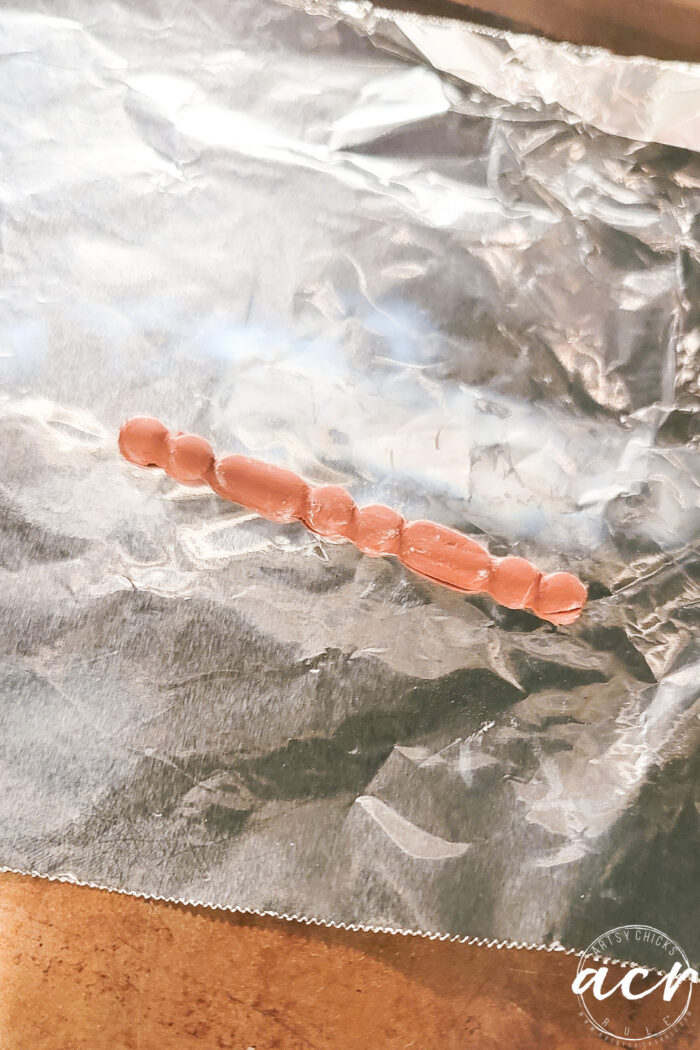 Step 6. Glue to furniture with clamps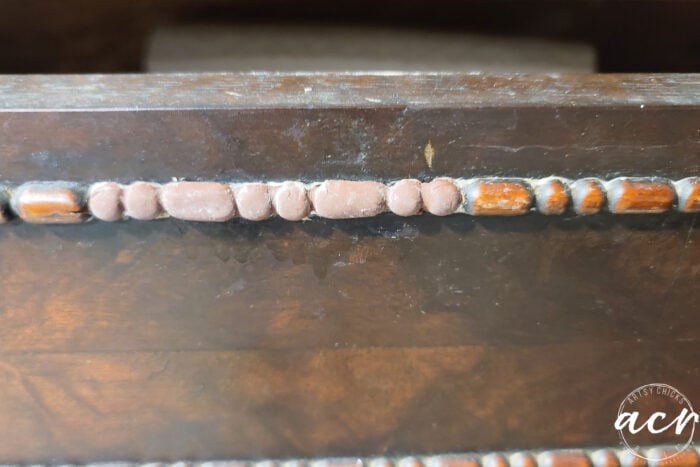 I used wood glue and clamps like this.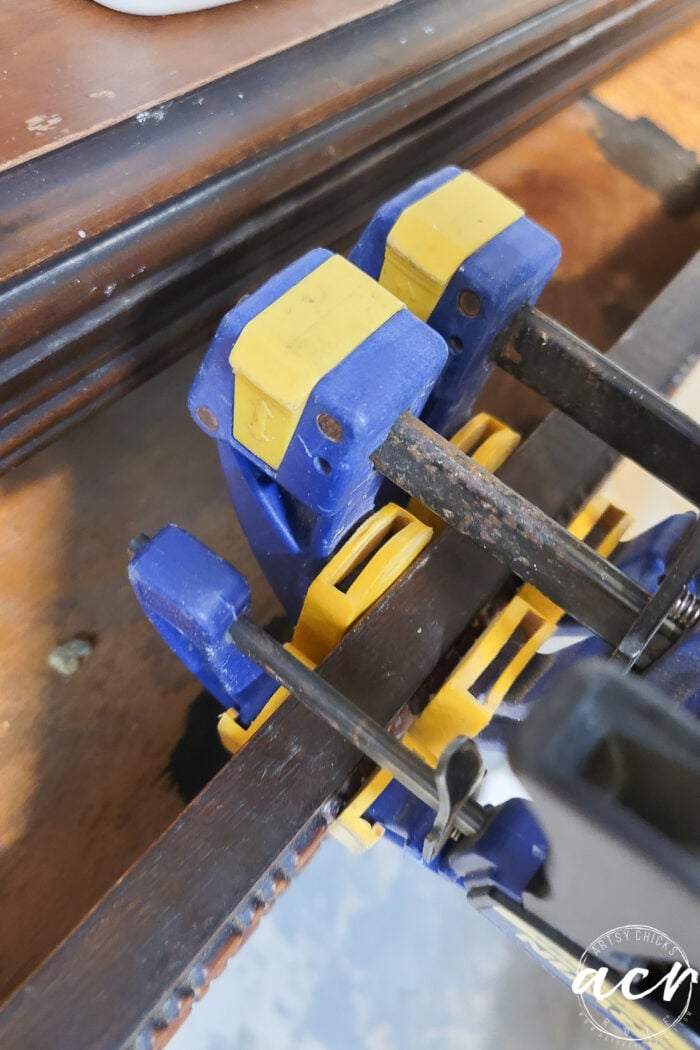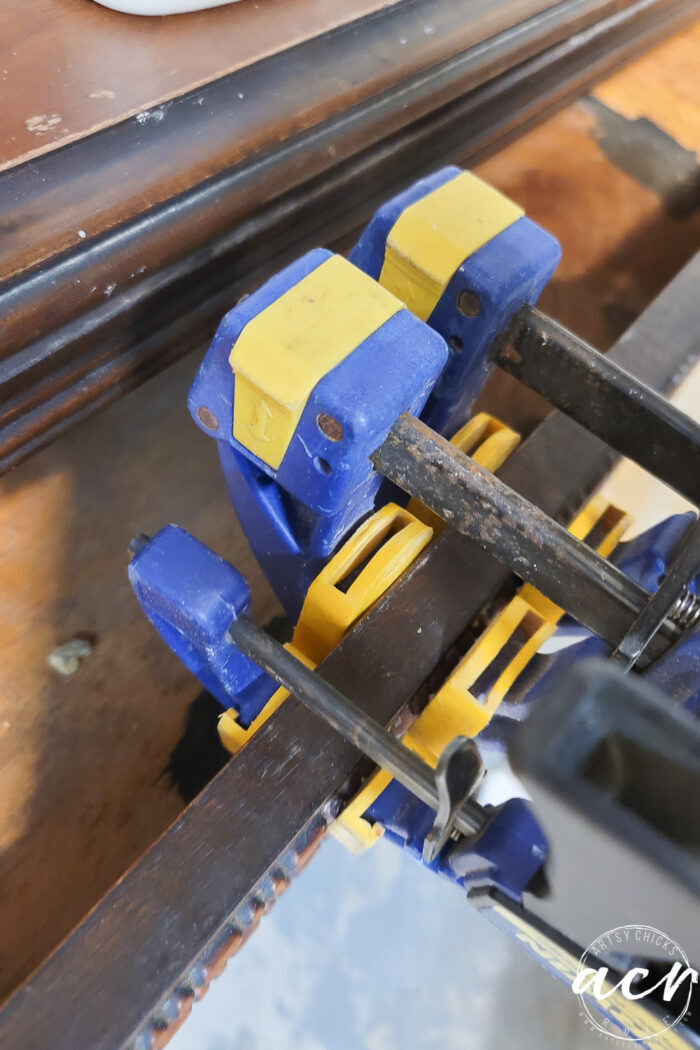 And that's it!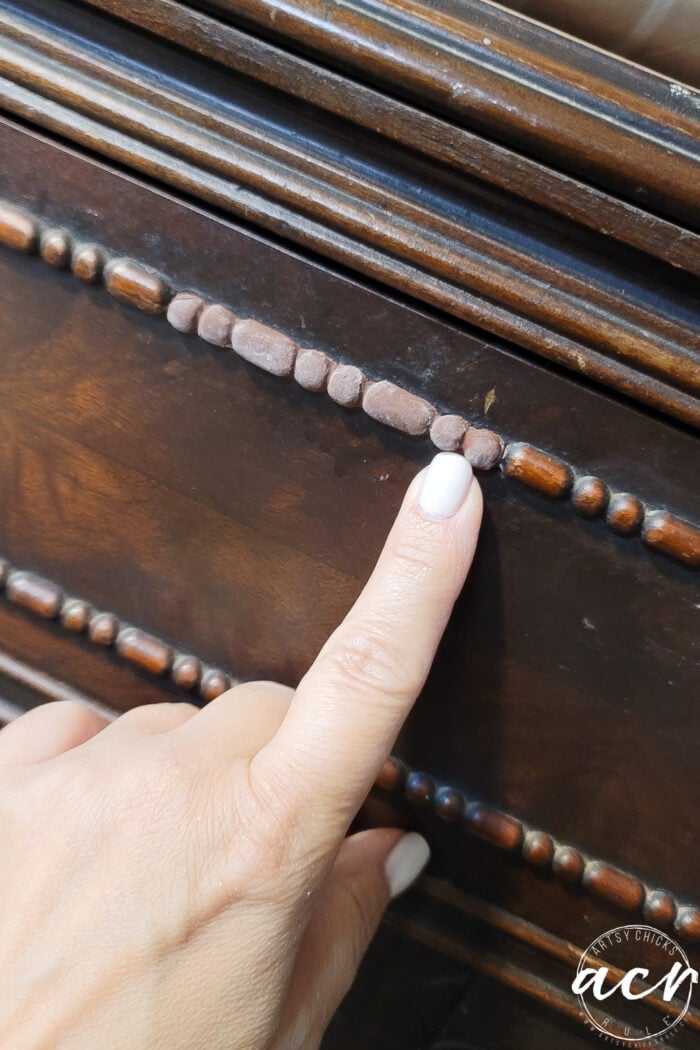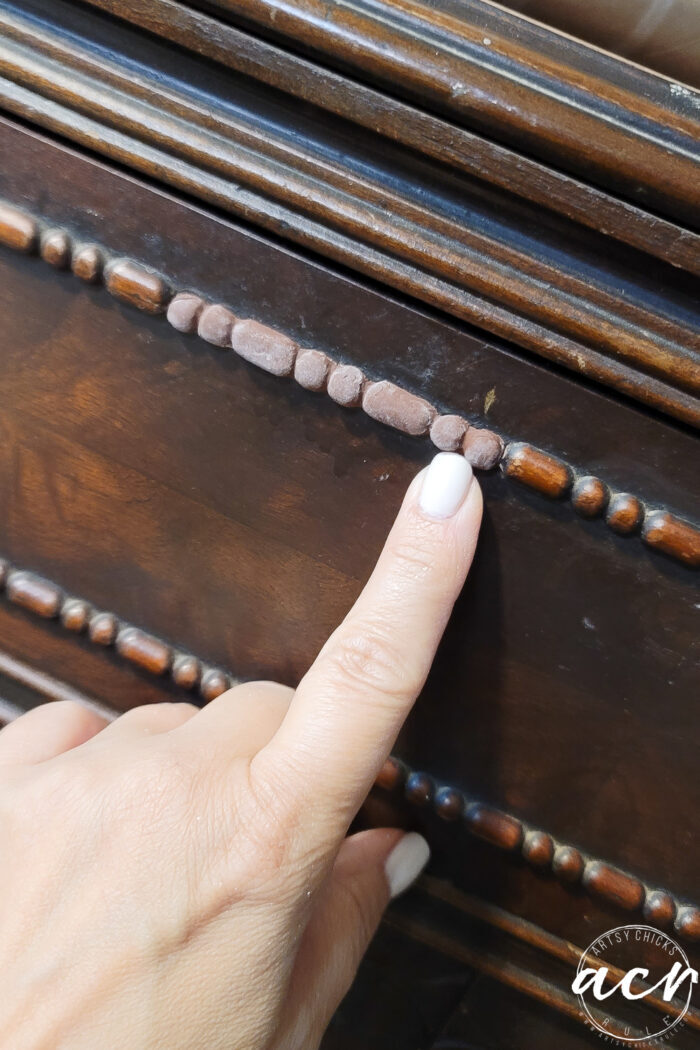 It might seem like a lot of steps but it's really not a big deal at all!
Have some missing trim?? Give this a try!
Once painted, you will never know.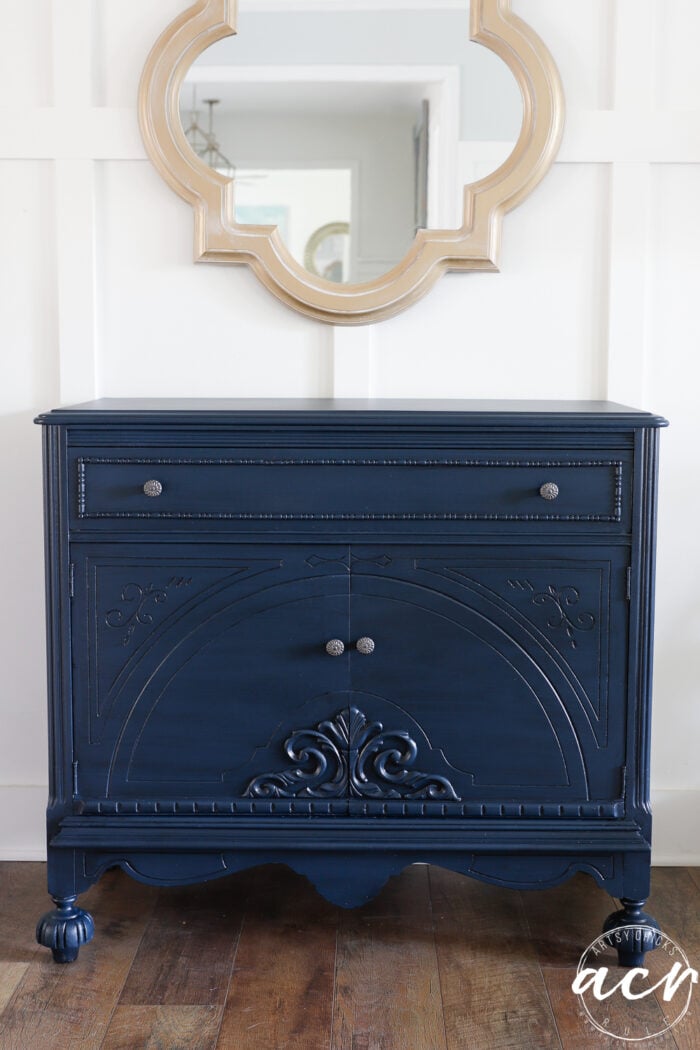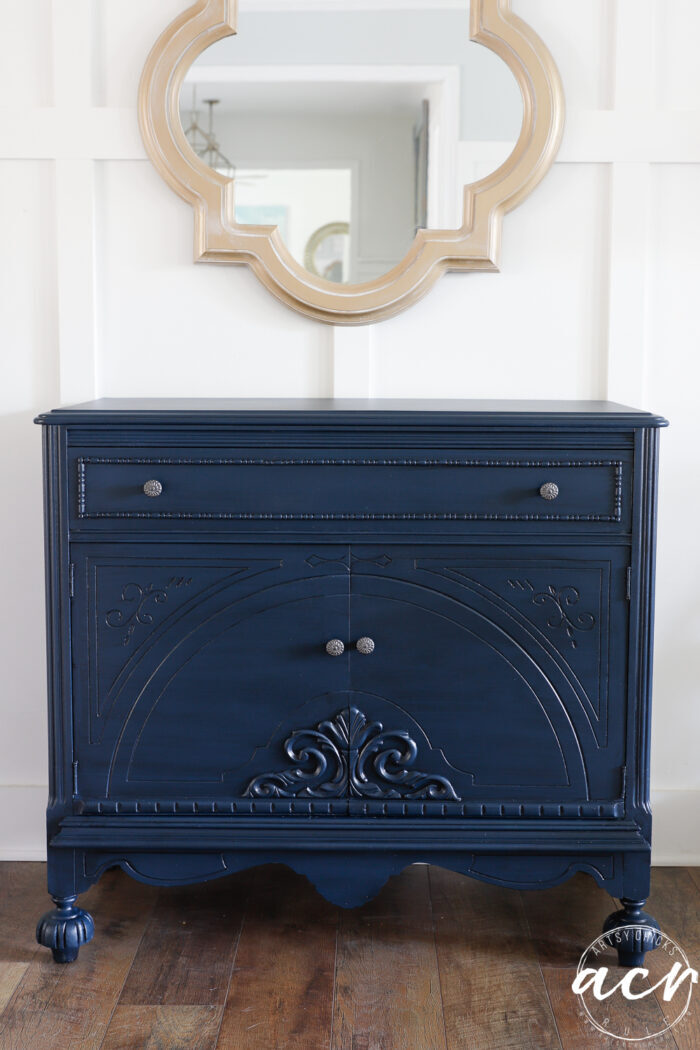 Where is it???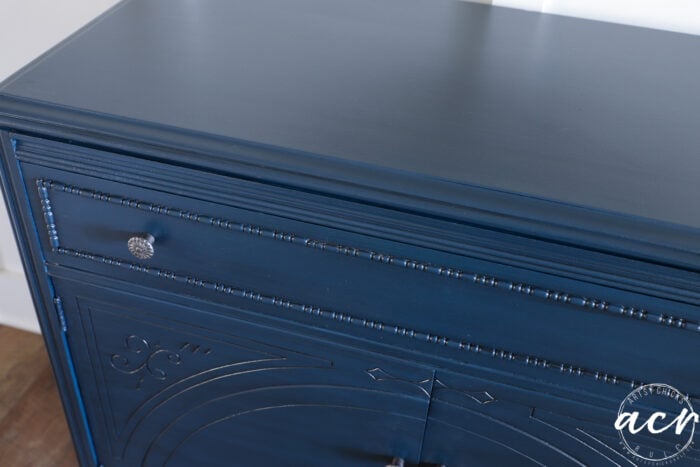 Can't tell, can you??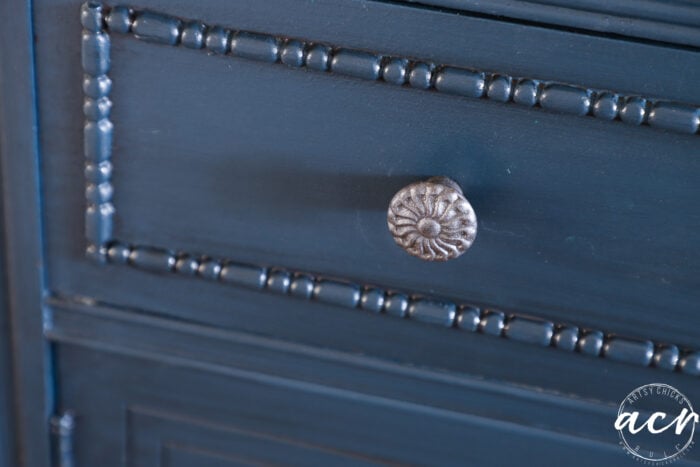 Isn't that the coolest thing??
I love how simple it is!
There are SO many of these old pieces floating around out there. And many, many of them are missing trim pieces. This is a great way to fix that problem!
PIN it to save it!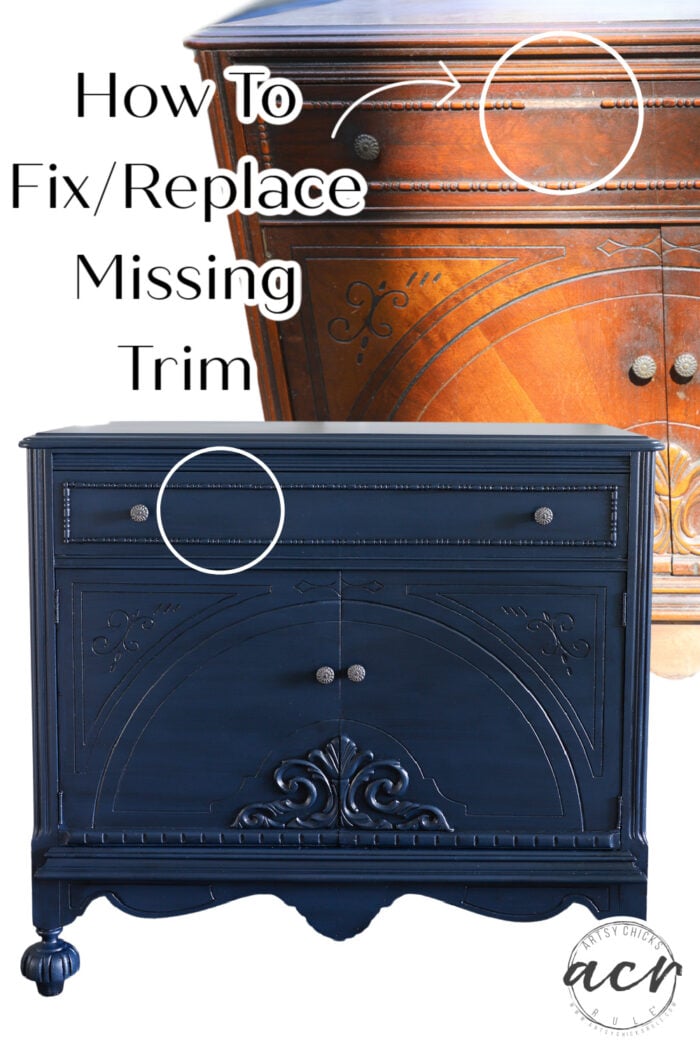 I hope you have an amazing weekend! Yay for warm weather and sunshine!
xoxo