Anna Maria Island Florida Things To Do and See
This post may contain affiliate links. Please see disclosures here.
Hey friends!
I thought I'd veer off of the DIY, crafty, furniture-ish makeovers today and share all about our long weekend getaway this past weekend! We decided to fly to Anna Maria Island this past weekend, with my son, husband, and me. It's a favorite destination of ours. The first time we went was back in 2000! Wow, I can not even believe that.
Why does time go so fast???
Anyway, it just does, right?! haha!
We hopped on a plane and went! So much fun. I have a love/hate relationship with flying. Do you??
I LOVE to get there quickly, I love, love, LOVE to see the beauty of the sky and land below. I spend the entire flight with my head glued to the window. But I hate being up in the air at the same time!! Yikes. lol
Turbulence is no fun either, which we had on the way there. Nope, me no likey for sure. Boo, thumbs down.
I want to share with you in case you've never been (it's literally paradise) or if you are thinking of going and want to know about the VRBO we stayed in (which I'll share below) and our first time using Turo. (loved it!) Plus some of our favorite places to visit.
Here's another time we visited that I shared about >> Anna Maria Island Part 1 Anna Maria Island Part 2
Anna Maria Island Florida Things To See and Do
I mean, who needs the Caribbean when you have this kind of water right here in the USA??
And YES, it really does look just like that. And better.
The water is crystal clear…all around you. You can literally see everything in the water. Just beautiful!
These pictures do no justice at all.
As you know, taking photos just is not the same. It never captures it quite like you see it in person.
So just keep that in mind as you scroll through. It is even grander or more amazing with your own eyes. I hope you can see how wonderful it is here.
But I also want to keep it a secret! ;) I am already seeing so many changes in the years we've been going. I'm hoping it retains its amazing charm through that growth, however.
I don't know why, but as I mentioned above, I love looking out the window at the wonder of being above the clouds, the land in this amazing and peaceful space.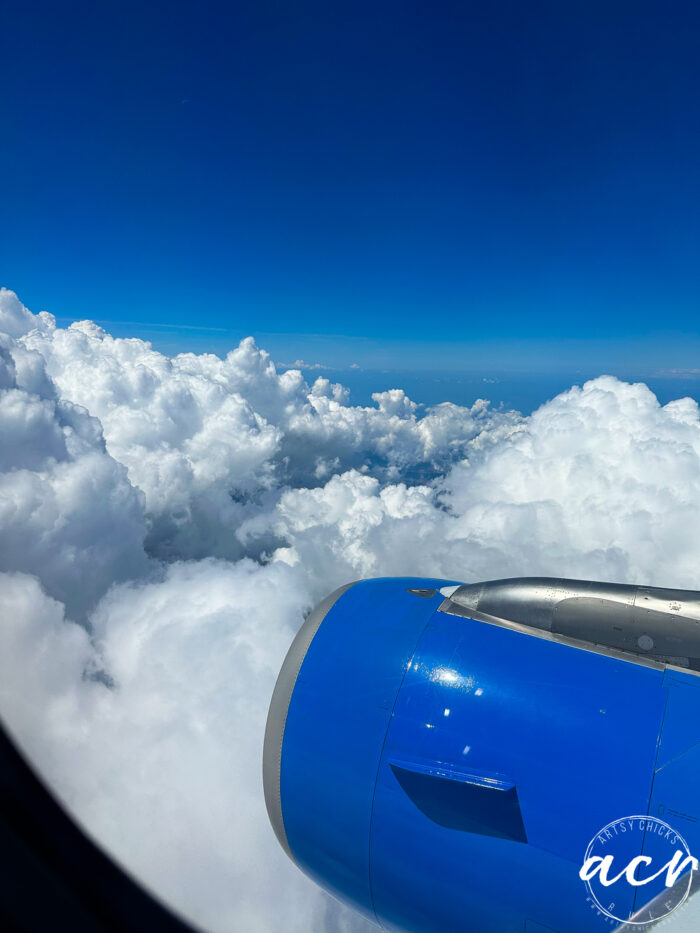 We decided to get a car rental as this was the very first time we'd flown to AMI. We usually drive.
Turo was our choice. And I'm so glad we took a chance on it! You get to choose the car you wish to drive. Love that!
We chose a new Bronco. It was a great choice!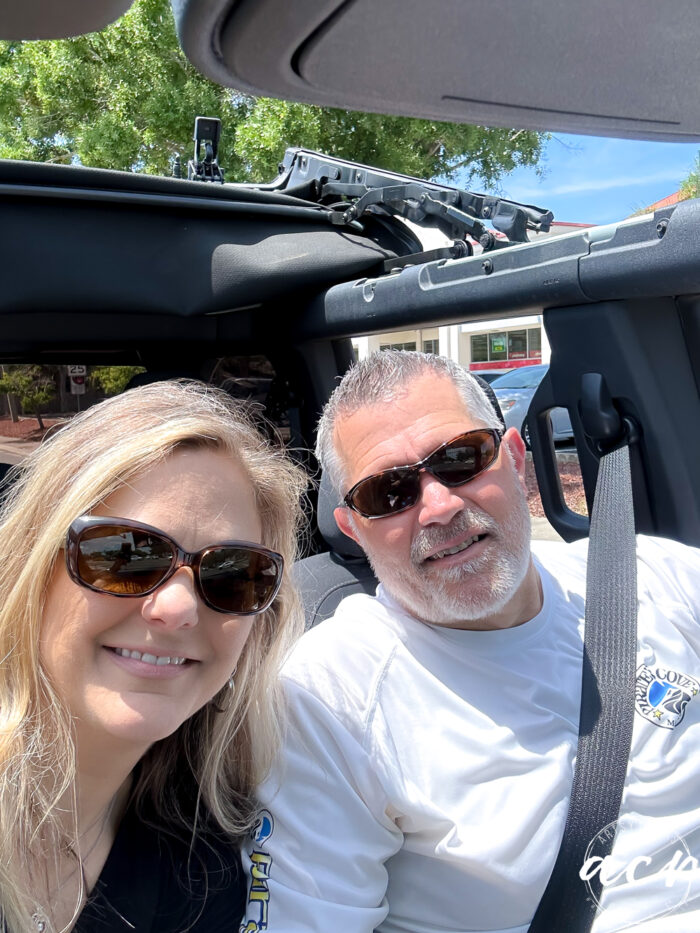 Just unlock two clips and push the top back and DONE! So easy.
LOVE it so much!
So much fun to drive too. I now want one!! haha! Of course. ;)
You can also remove all of it to have it completely open. Which we did but I don't think I got a photo of it.
This is how the sky looked leaving the airport in our "open top" Bronco. Wow, that ring around the sun and deep blue sky (which didn't show up as well because it was so bright) was just beautiful.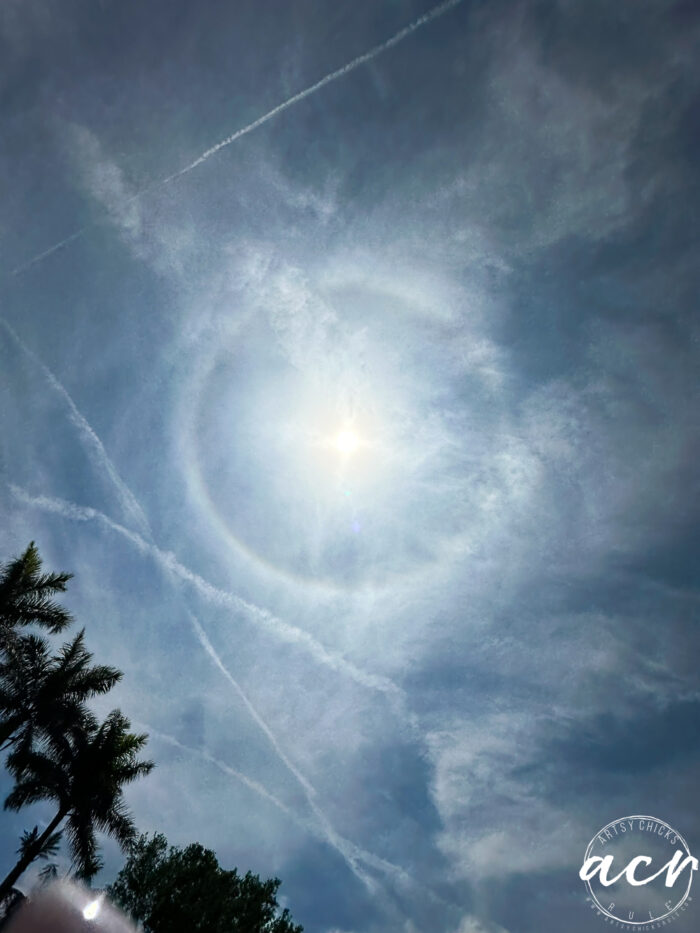 Hello AMI, we missed you!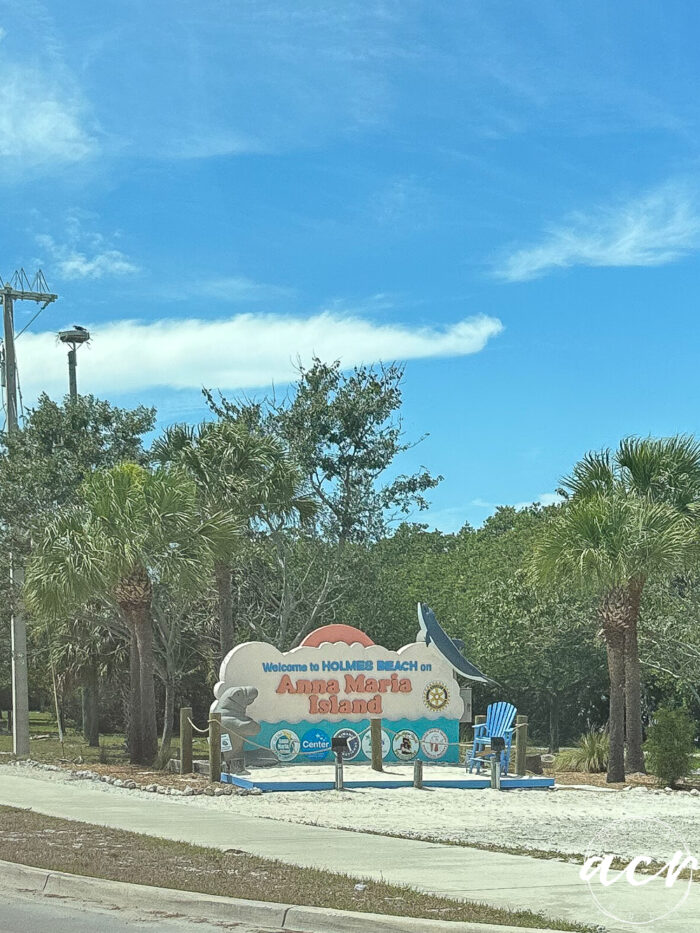 We started our trip OFF of AMI actually. St. Armonds Circle is a favorite destination which is not too far of a drive. We love to eat at Columbia there.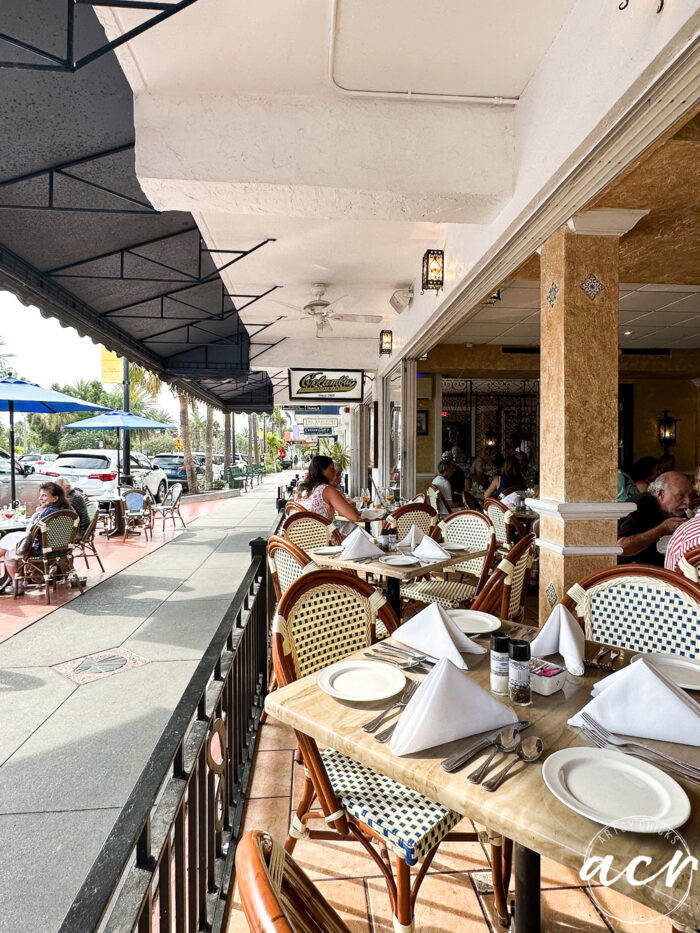 They have delicious food (our best on the trip) and mojitos made right at the table with real sugar cane sticks in each.
So good. Cheers!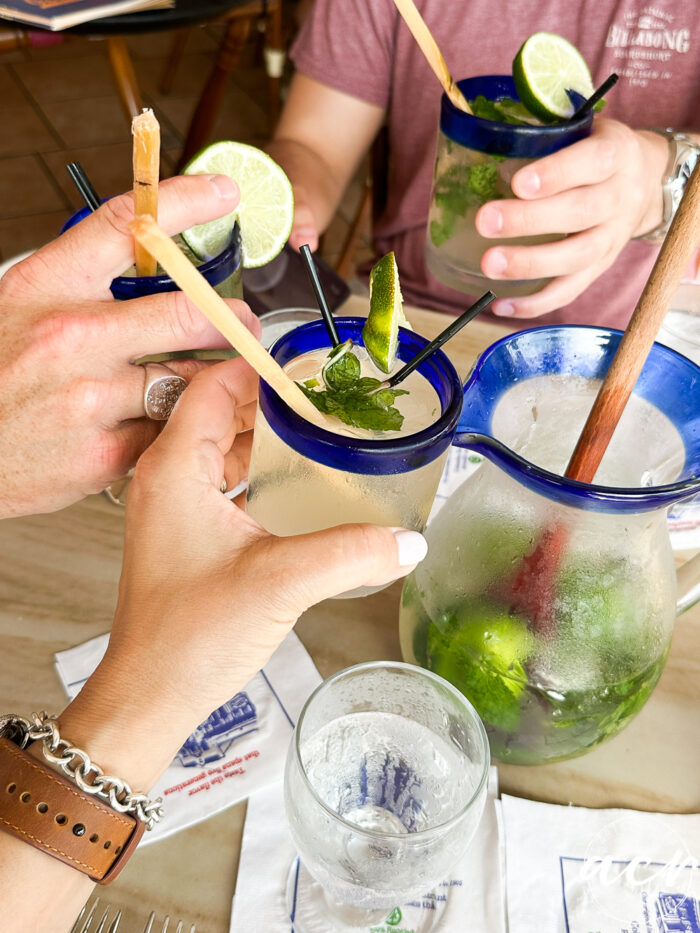 We even caught a bride and groom leaving.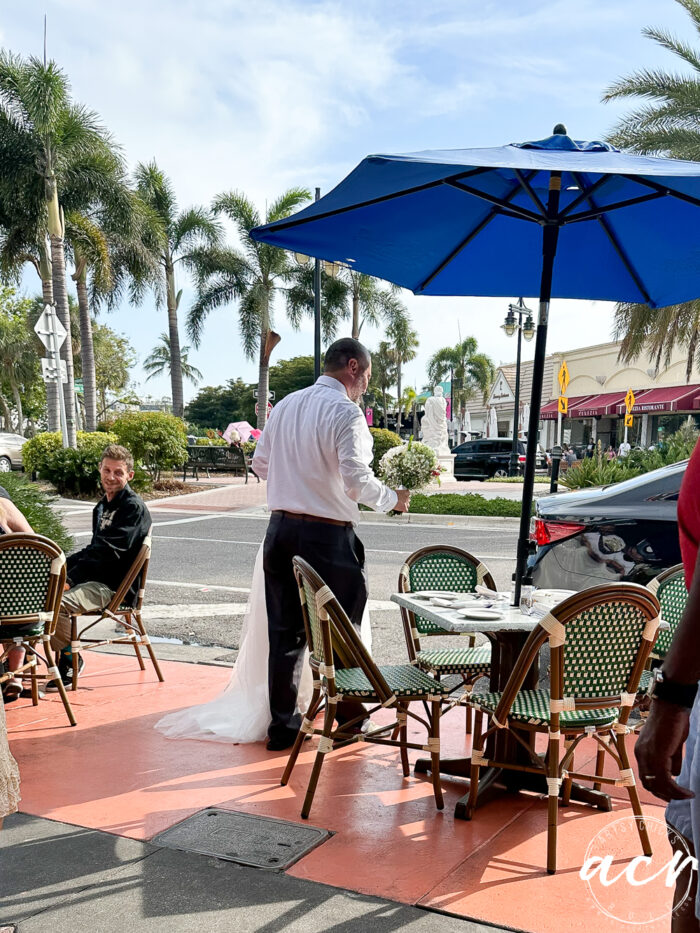 How fun!
And by the time we left (walking around, browsing the shops, etc) the sky looked like this.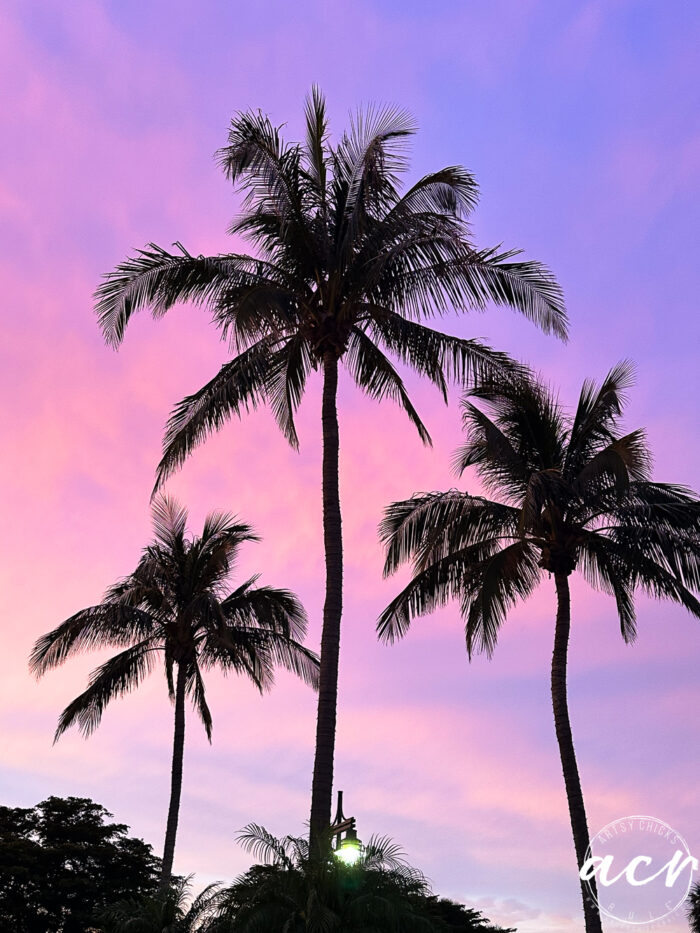 Which transformed into this. Wow.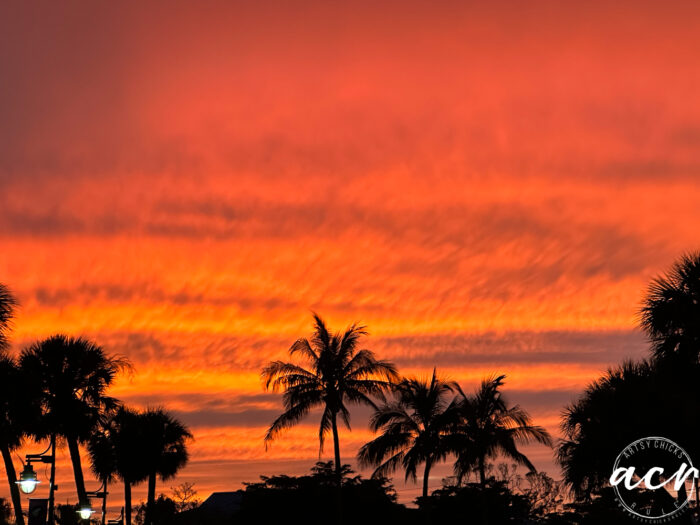 Just the most beautiful thing ever. It was actually the best of all 3 nights we were there.
Nature's color show!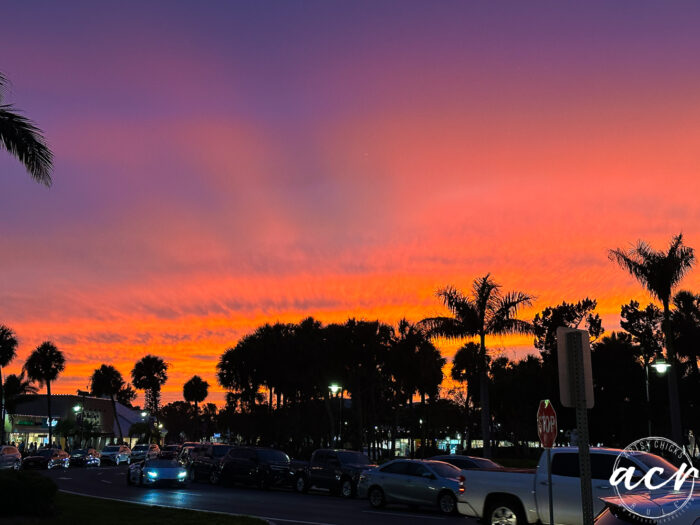 So many colorful and beautiful homes on AMI. This is large as most are smaller. But they are building large (MUCH larger than this) homes which I don't love.
I guess that is just the way it goes! I love the quaint feel of the older, smaller homes. There is still a lot of that but I was sad to see so many of the huge homes going up in places all over the island. (the last time we were here was 2018)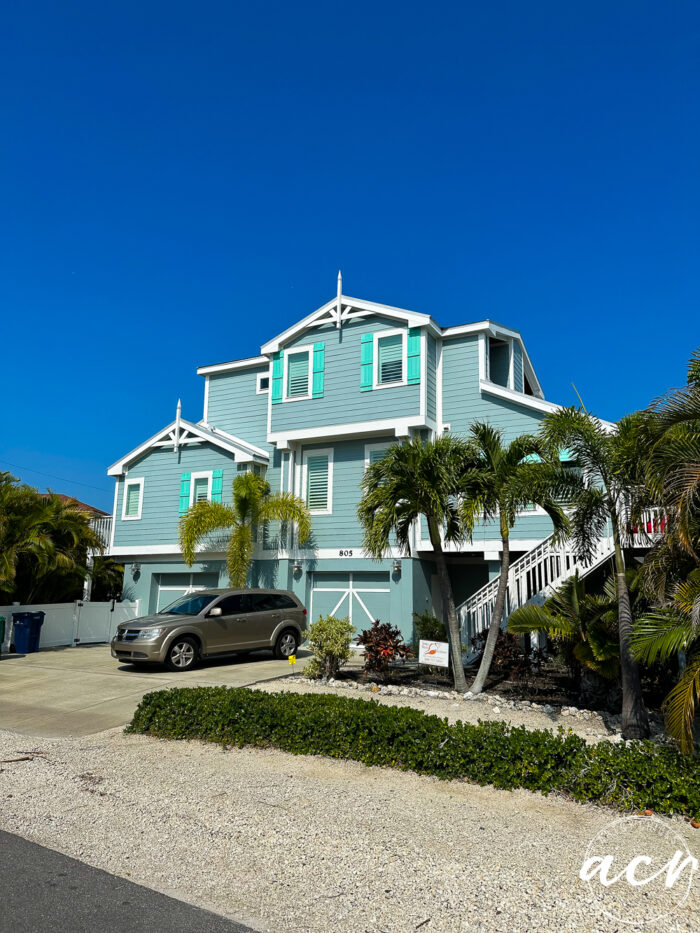 Our VRBO that we rented on short notice was perfect. Perfect size for us, perfect location, and that perfect "old Florida" feel.
Want info on it?? Here is where we stayed and I would definitely recommend it. It was very quiet, tucked away with a private drive, and close to both the bay and the beach. Win-win!
Here is the walkway to the beach. (and the most beautiful beach on all of Anna Maria Island, if you ask me)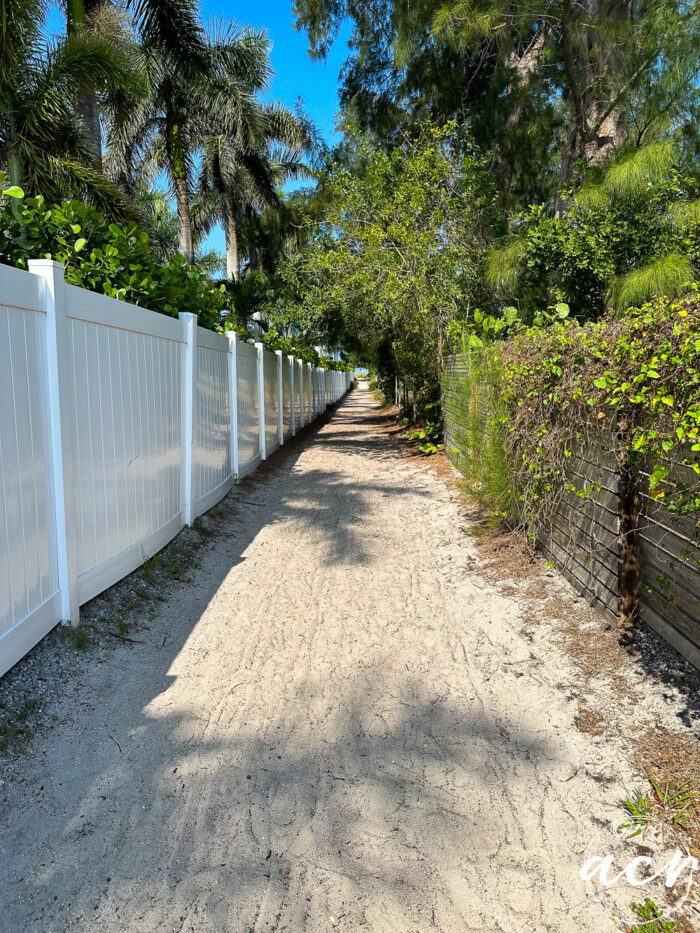 It's about a 2 minute walk to this walkway from our rental.
Then this…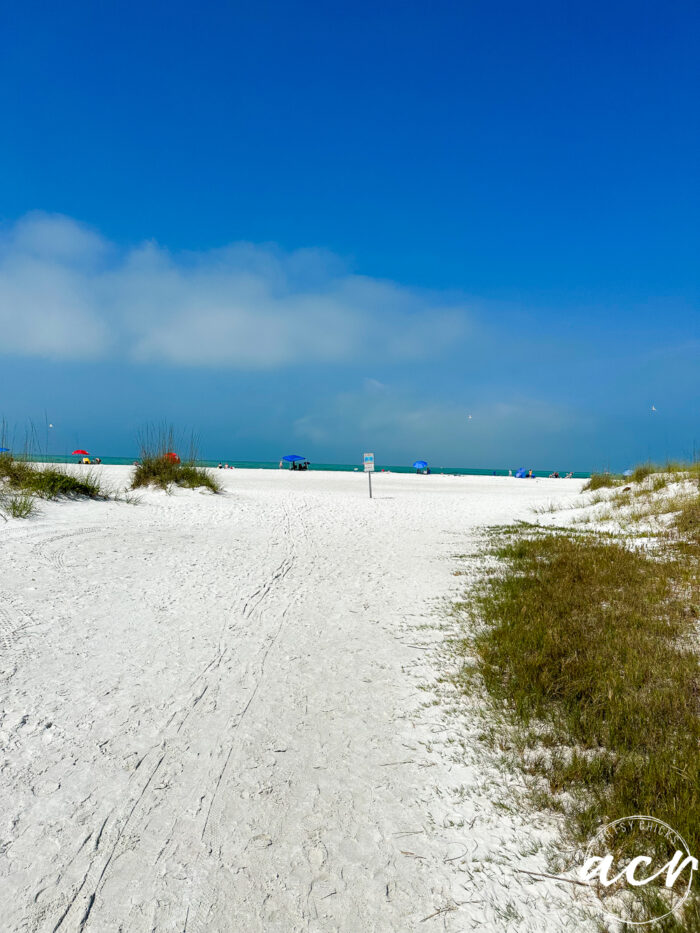 And this…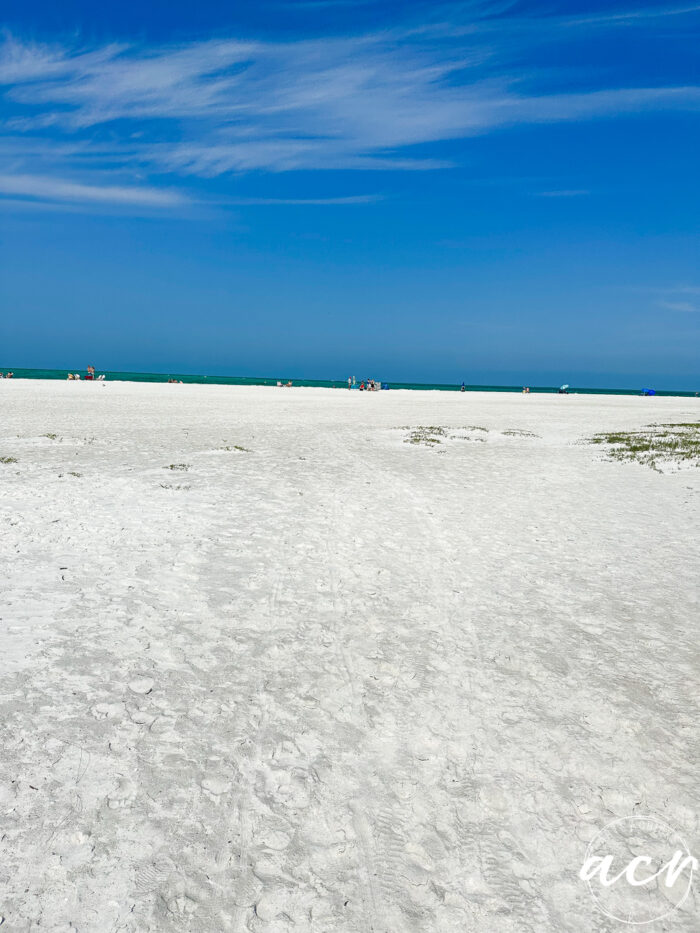 It's beyond glorious. Words cannot even describe.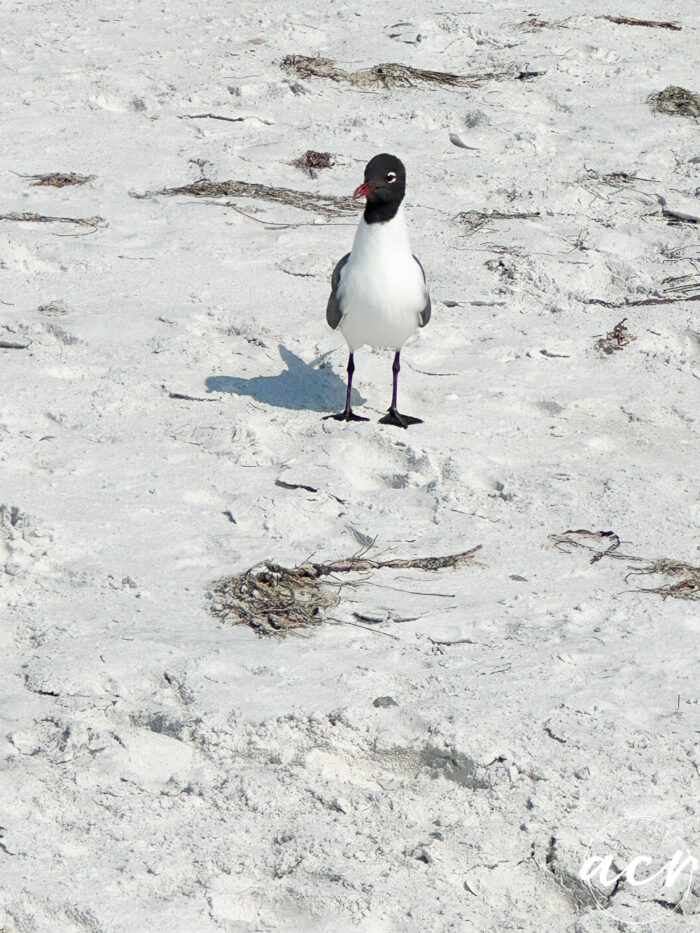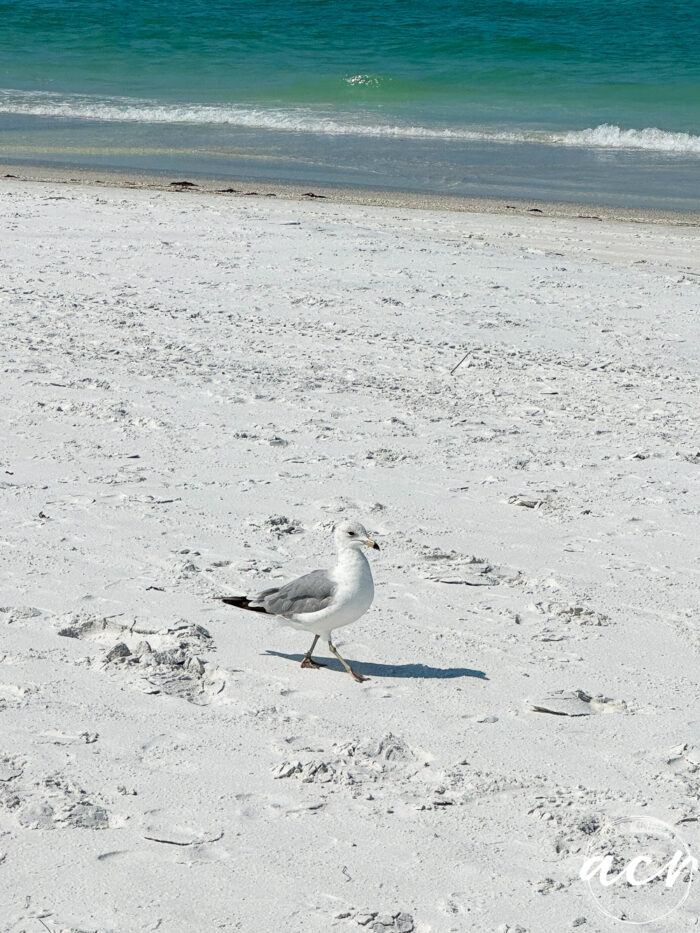 The sand is silky soft like white powder. Which is amazing and beautiful but just like powder in how it sticks to you!! lol
But I still love it.
The water, well, just look…
It really is all that.
Don't mind me while I post about 50 pictures of it!! haha!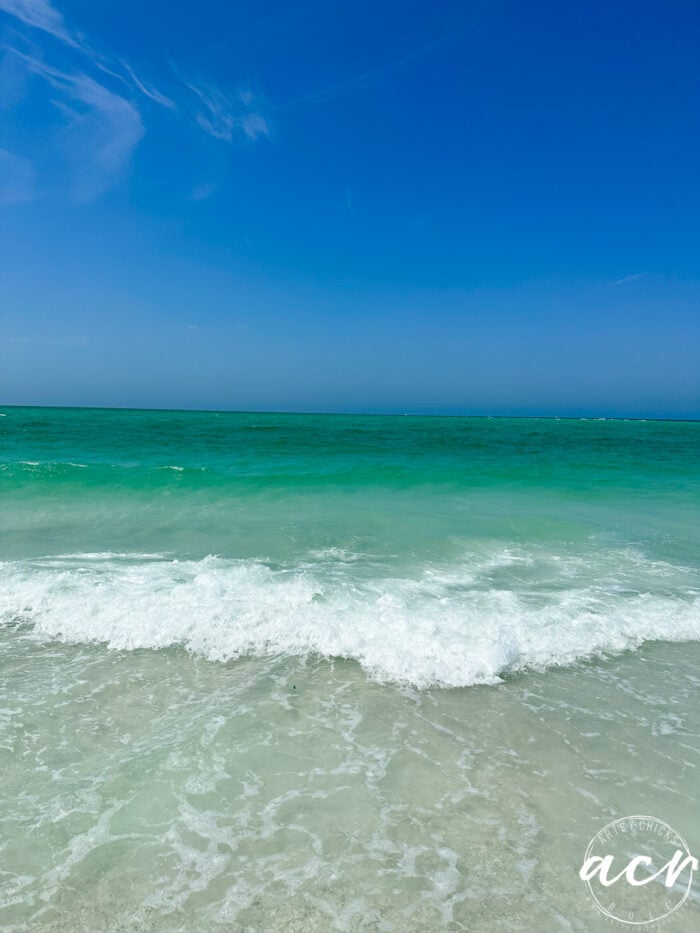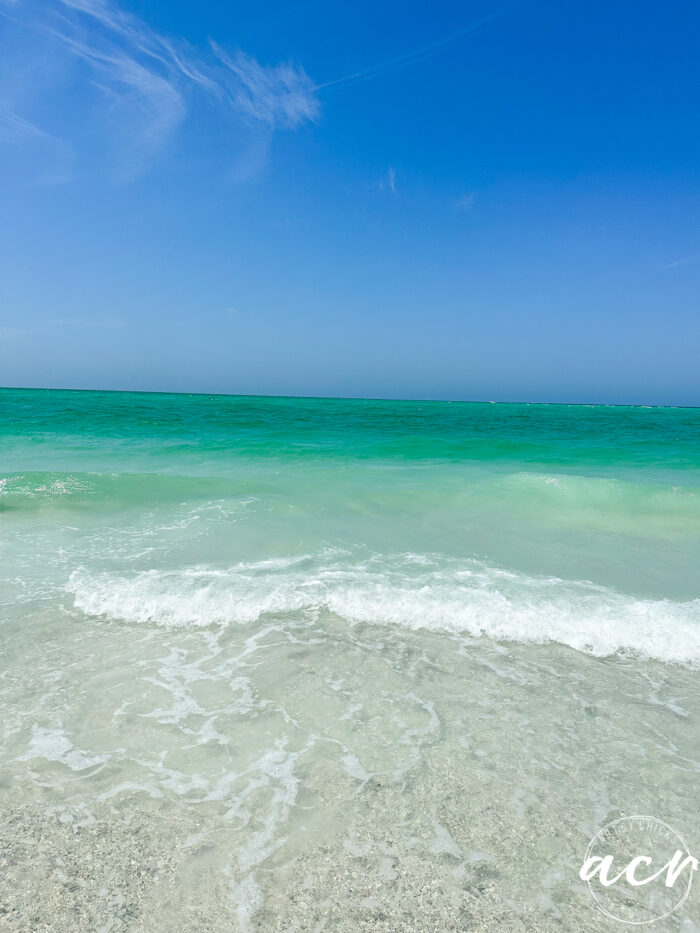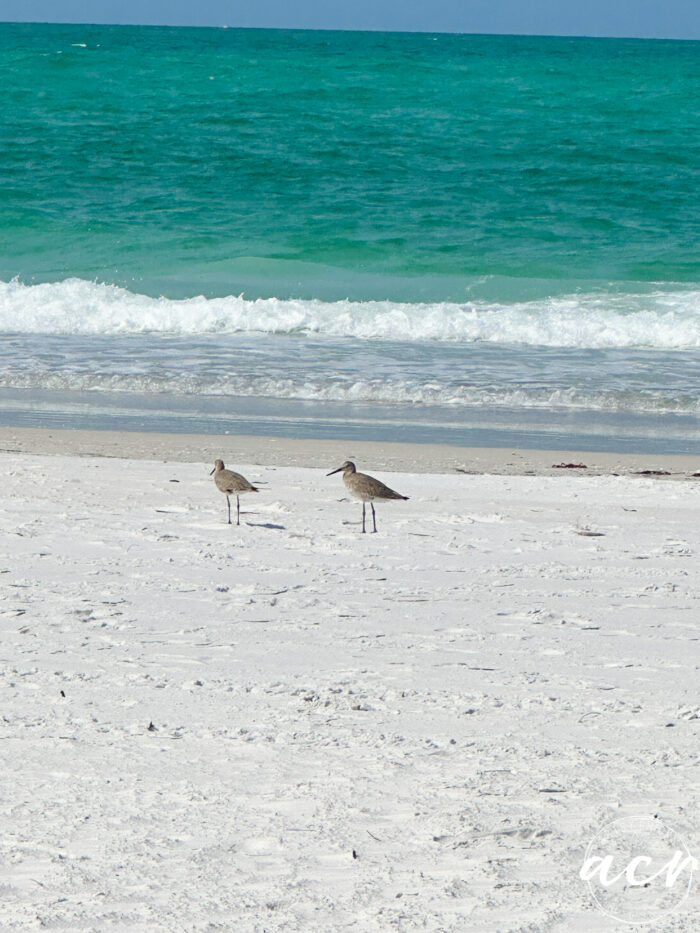 We were at "Bean Point". Which is literally the point (top) of AMI.
To the right is the actual point as it wraps around to the bay.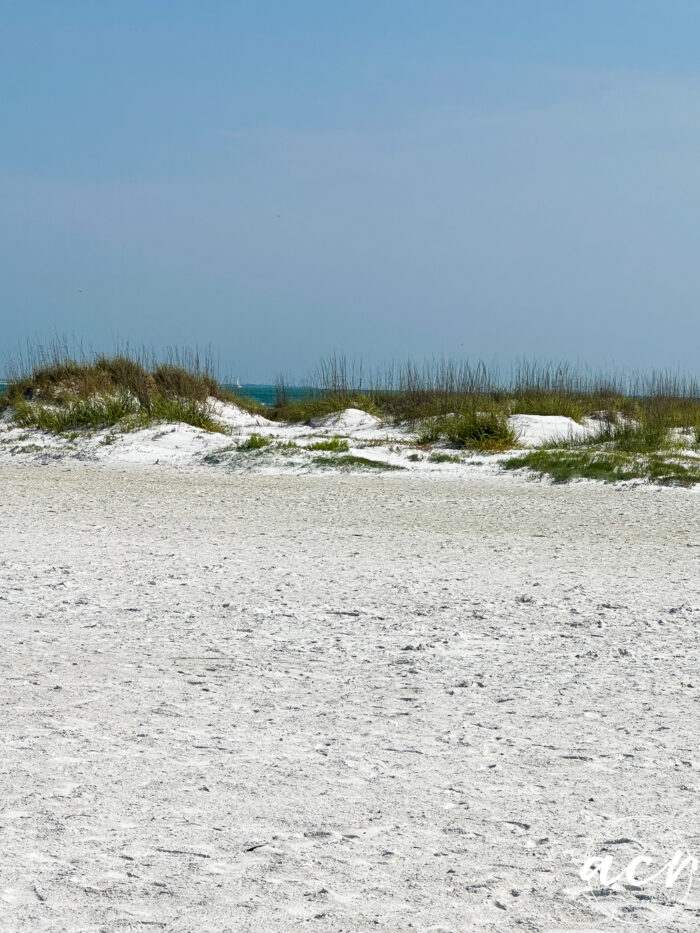 As I mentioned, our rental was smack in the middle of the northern point of the island so we could visit the ocean side within a few minutes or the bay side.
The bay side is good for watching the sunrise so we got up one morning and did just that.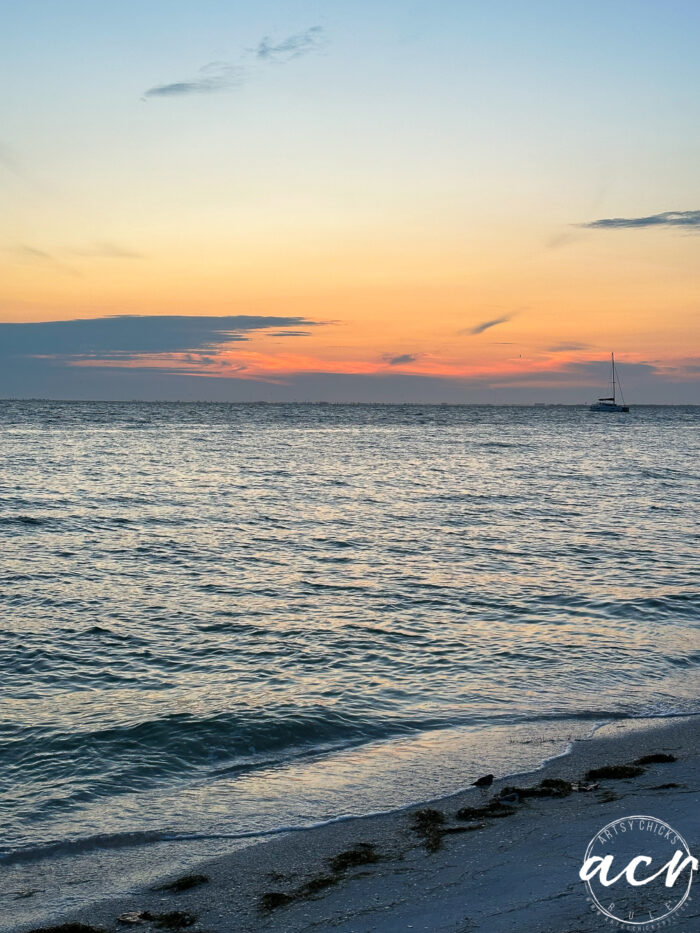 There was a little bit of cloud cover so had to wait longer for it to get above those.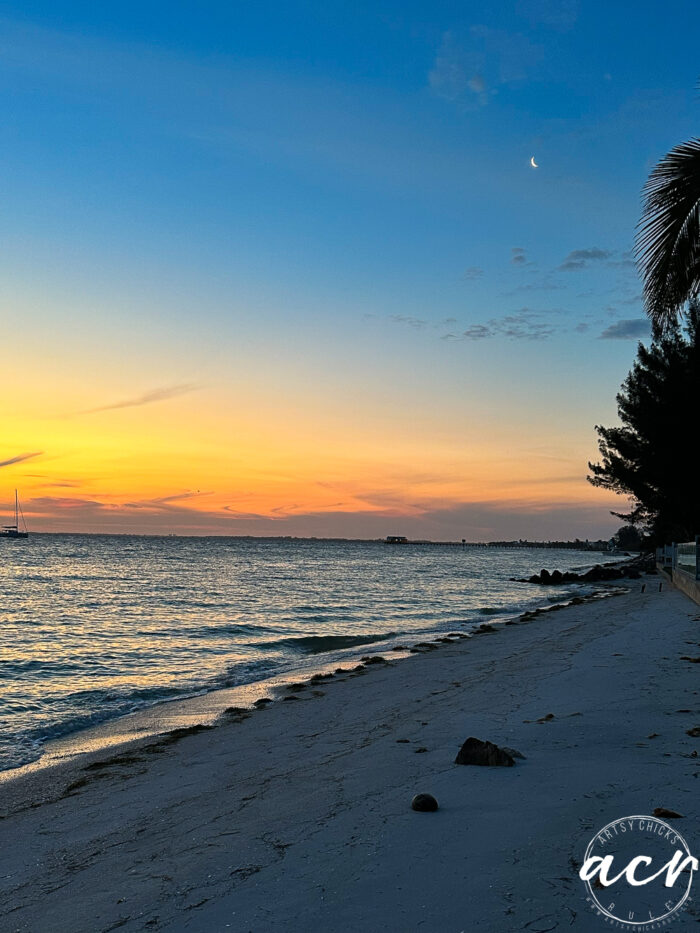 It was so peaceful and beautiful though. The water isn't clear over here like on the ocean side but it is still a beautiful blue.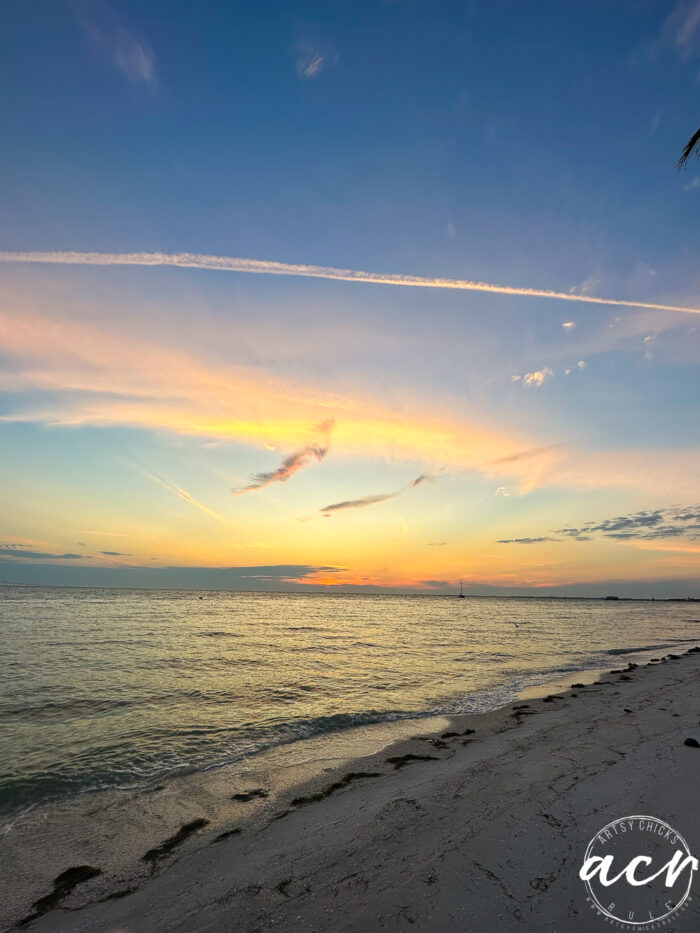 There it is.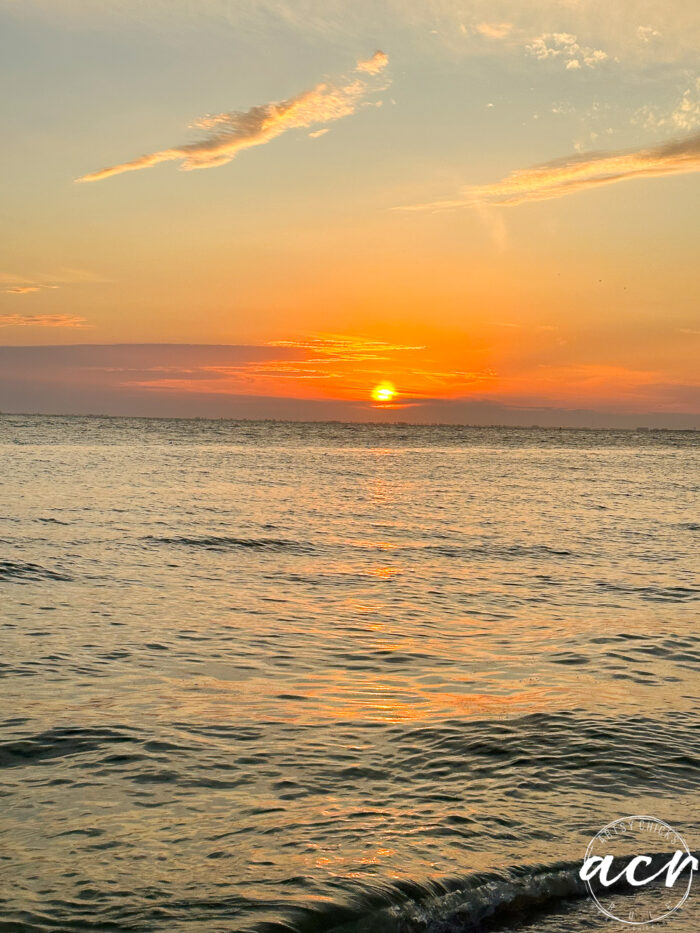 And while we were waiting, we saw all kinds of birds doing their thing.
Like this one! Wow! I watched this Blue Heron swoop down and catch this fish…then snapped these shots after.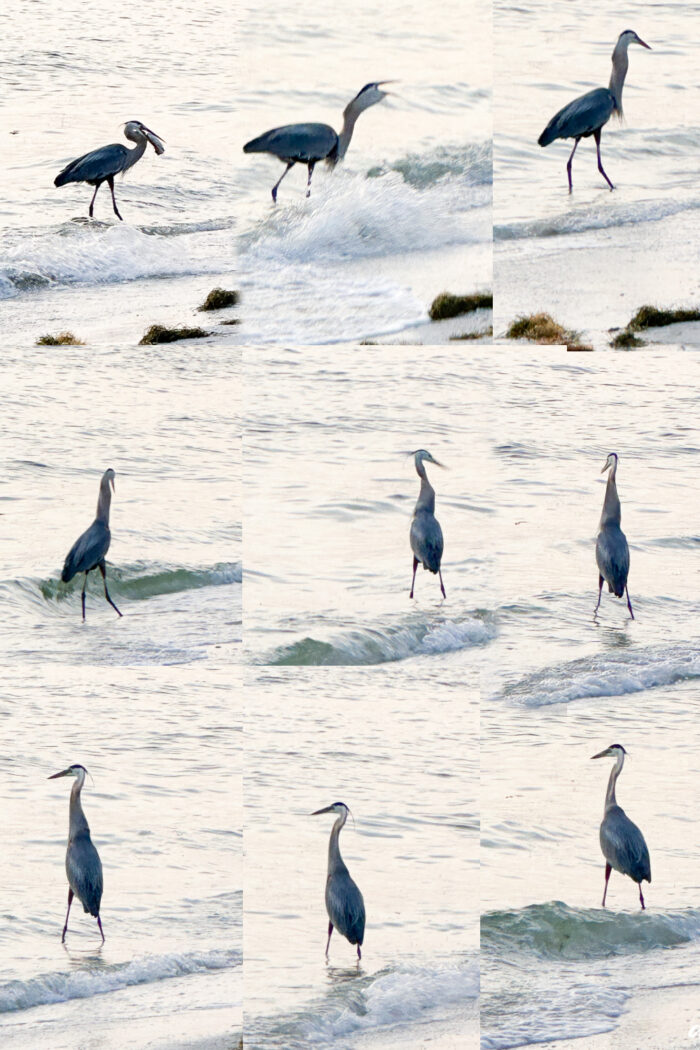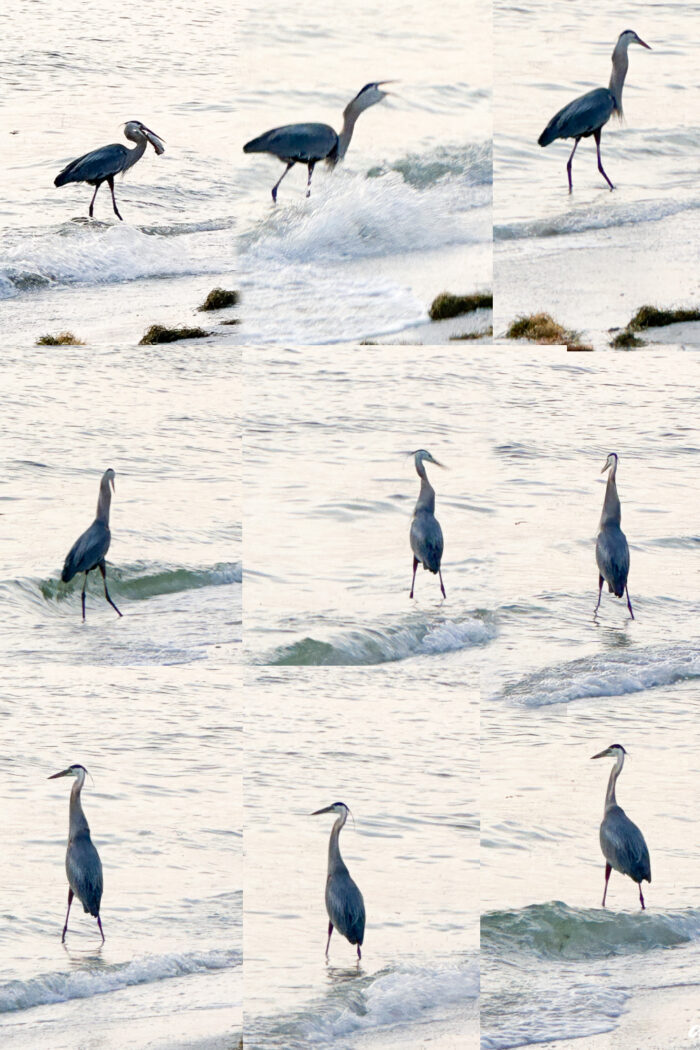 You can literally watch it go down. Yikes!! Breakfast for this beauty!! haha!
Here's a video of it.
And of course I have to show you what I caught it doing next! Too majestic and beautiful not to.
After the sun rose…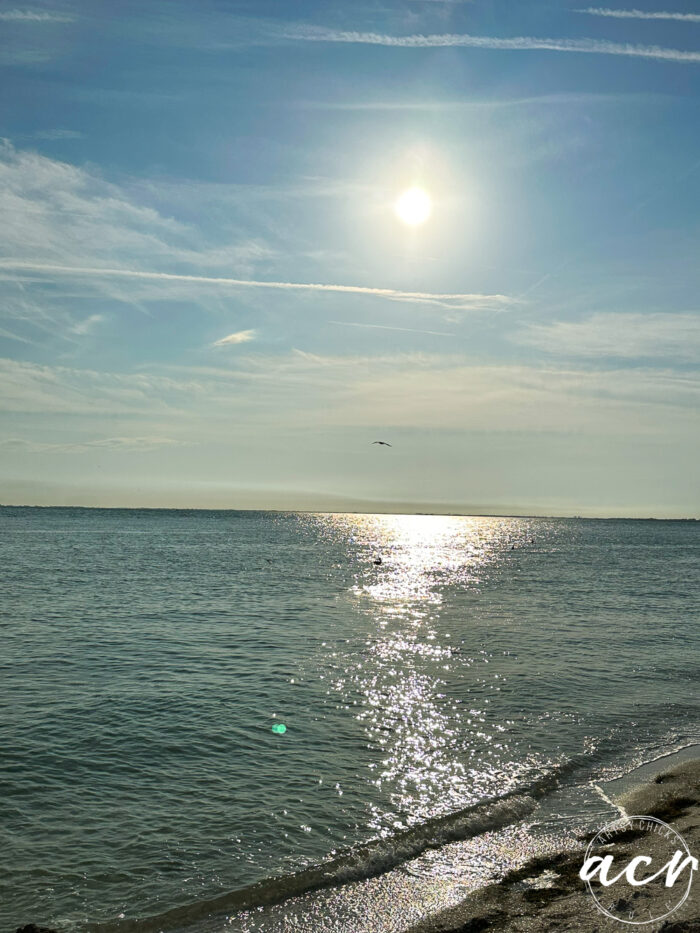 …we went to eat right here where we were which is the Rod and Reel Pier.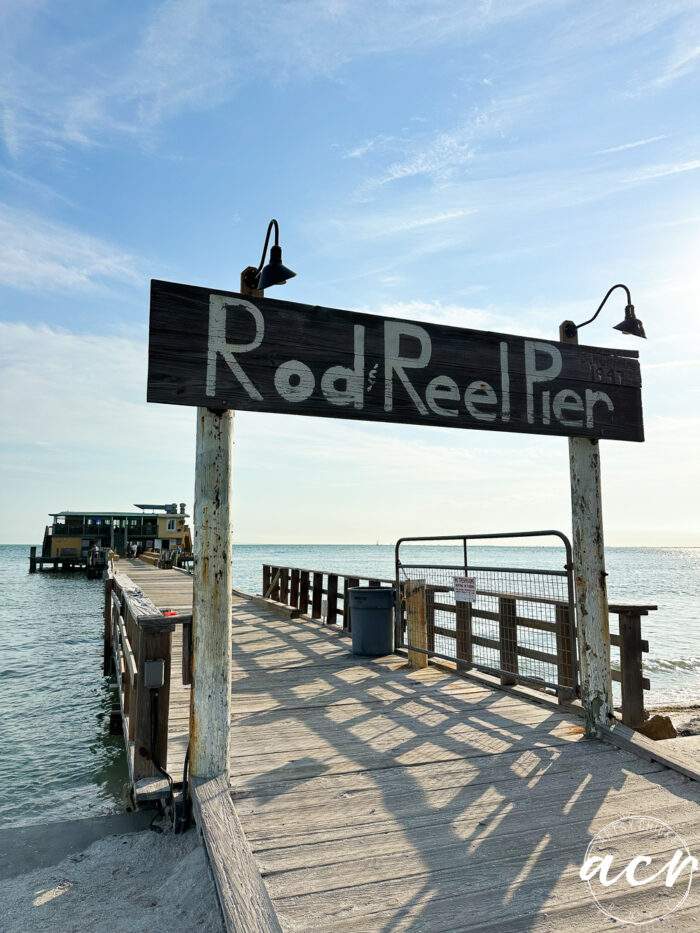 A cool little place that had indoor and outdoor seating. We had an amazing breakfast.
Downstairs there is a bar and you can fish out back on the pier if you like.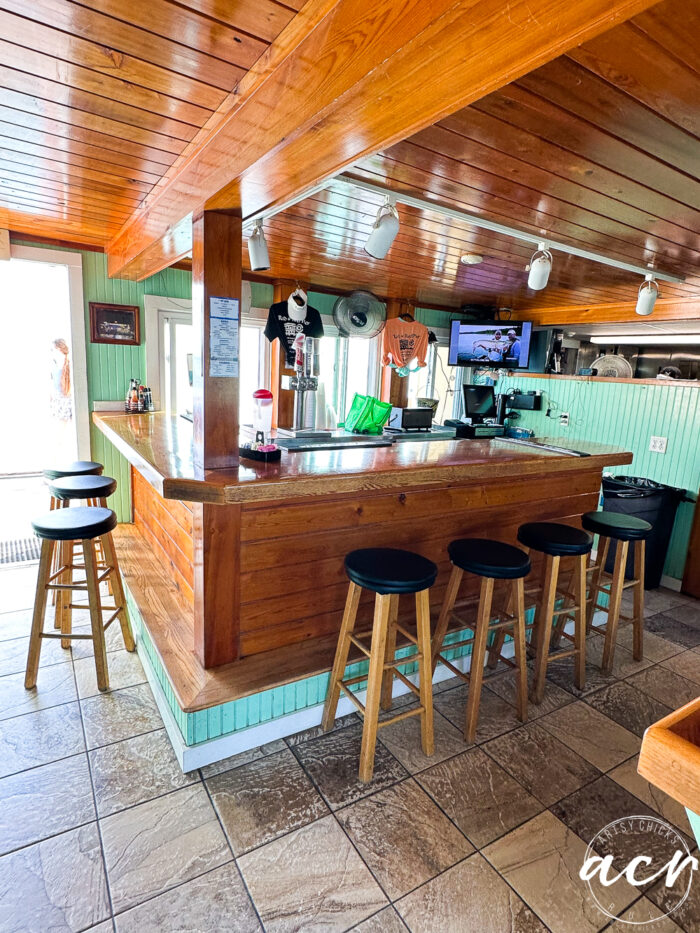 We had great fun driving around in our Bronco with the top back. (or off) This shot is with the side and back window off.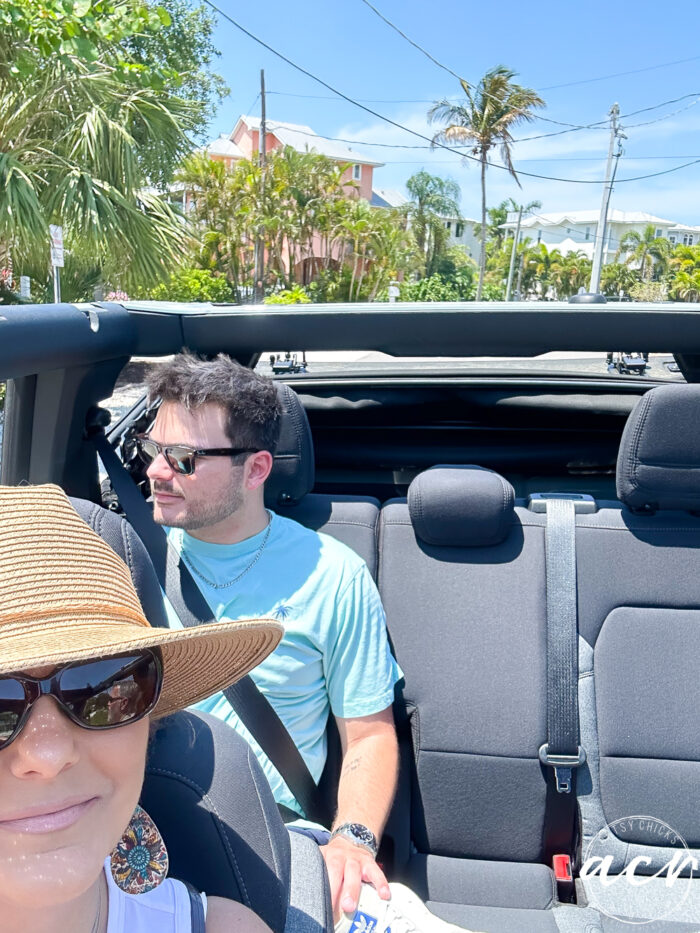 I'm seriously wanting one now!
Want info on it? I have no affiliation with either the VRBO or this Turo rental. Just sharing the love!
Here is where and who we rented from.
You can find my earrings here.
And my hat here.
Which I just love! It's so easy to pack too. You can smush it into your suitcase and it comes out looking perfect!
I think hubby wants one too!! haha!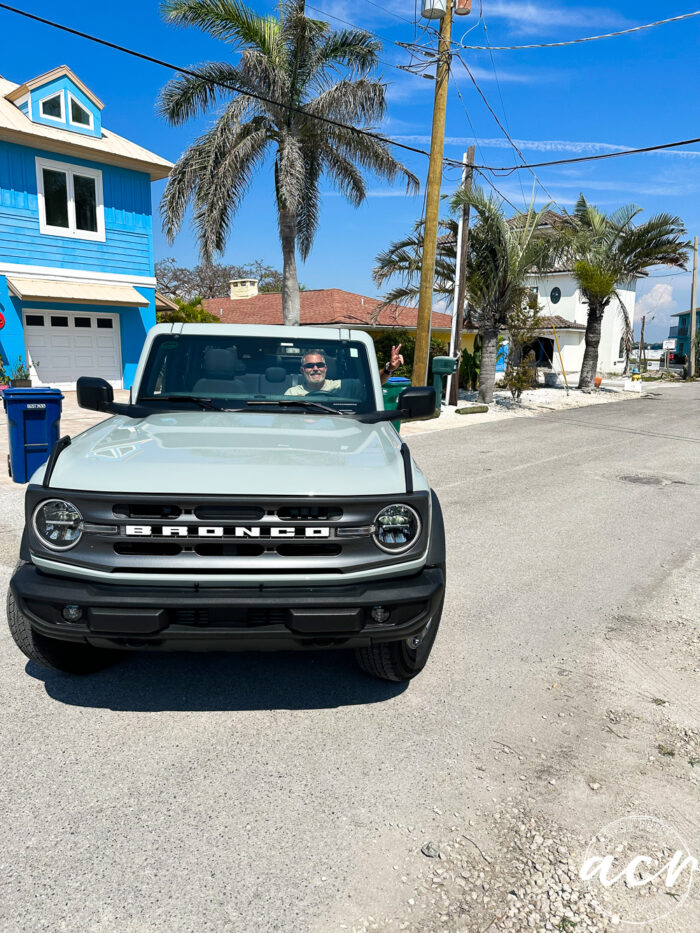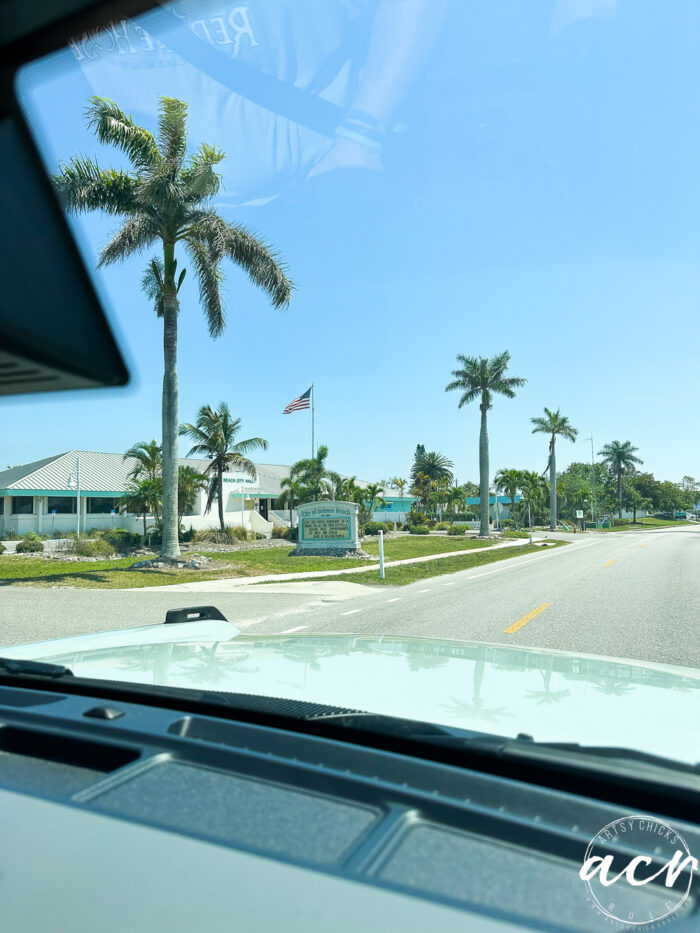 We went to another favorite spot, Kokonut Hut for lunch.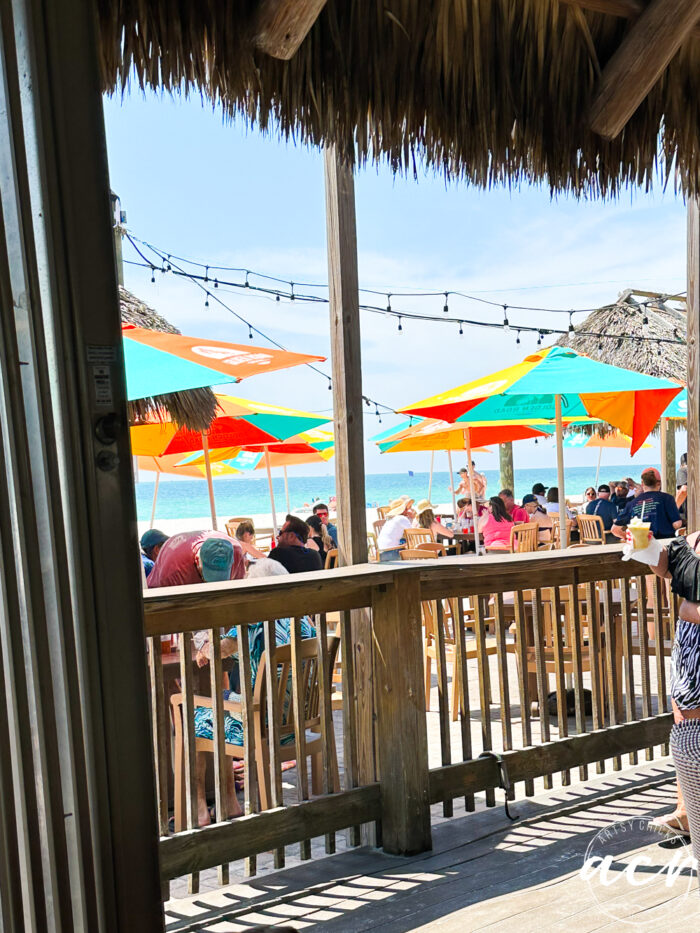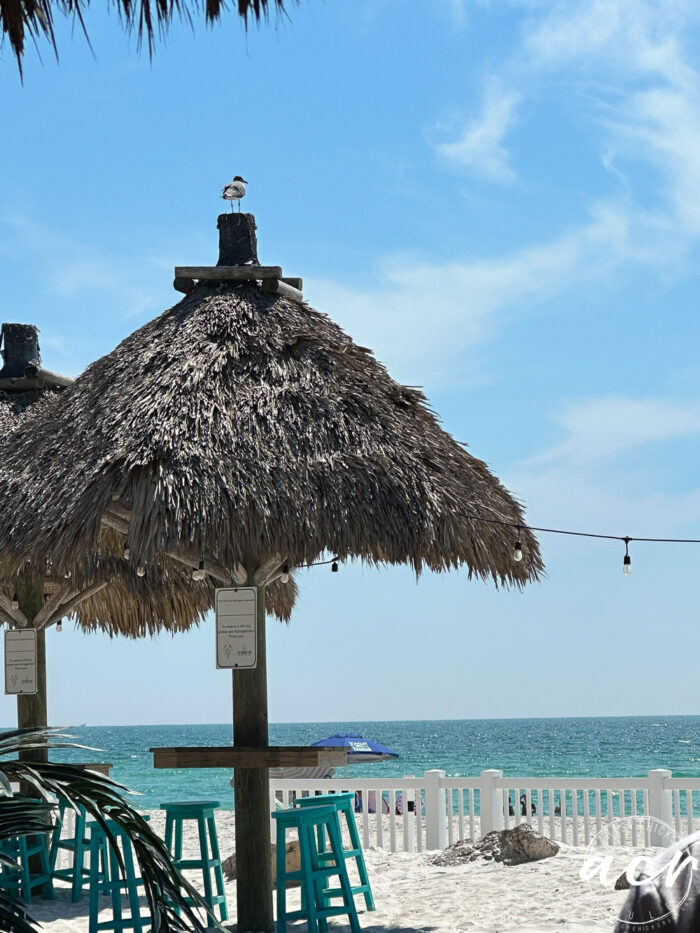 Another great place is the Ugly Grouper.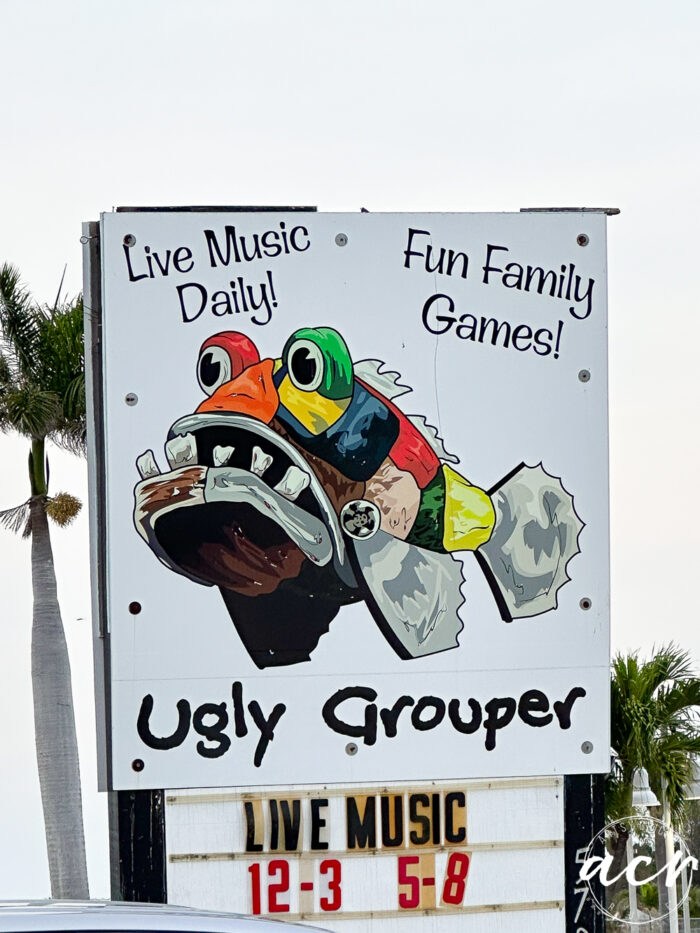 Saw this while there, and had to share.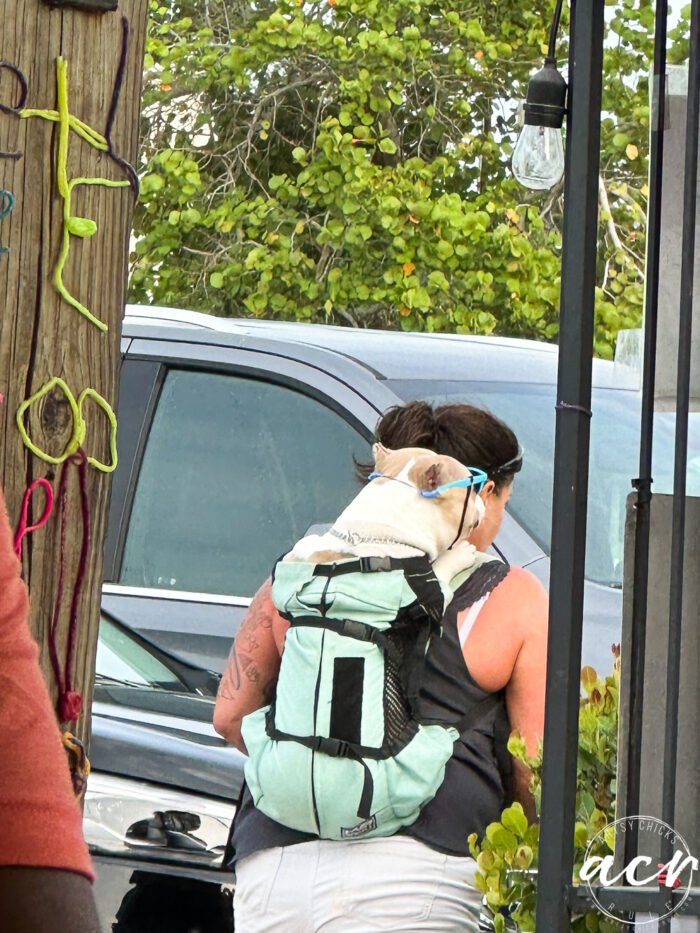 Lots of shops for shopping and plenty of ice cream too. Oh my!
Heading to ice cream on our last night there. Our son driving and our nephew was in the front seat enjoying the ride and open roof.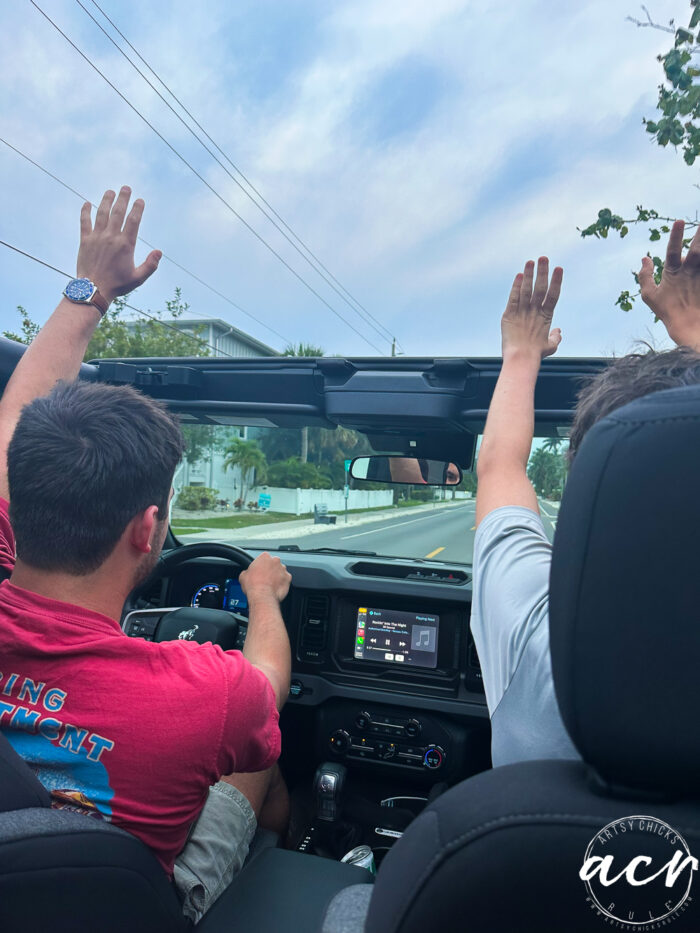 A quick but amazing trip. Heading home!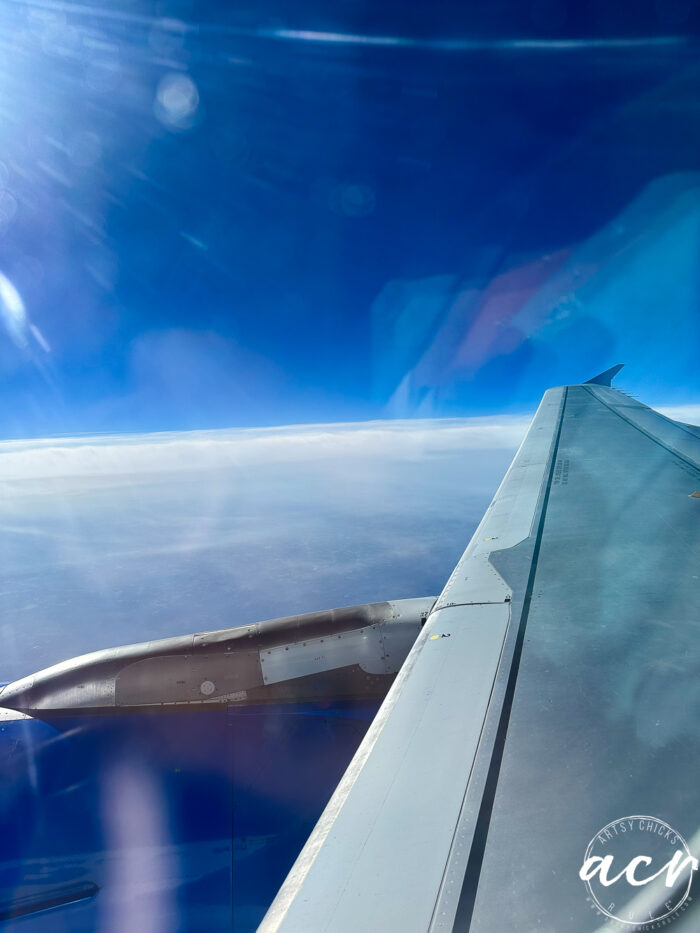 I hope you enjoyed this post and all the things Anna Maria. It's truly a paradise and I hope you consider visiting if you haven't!
PIN it to save it!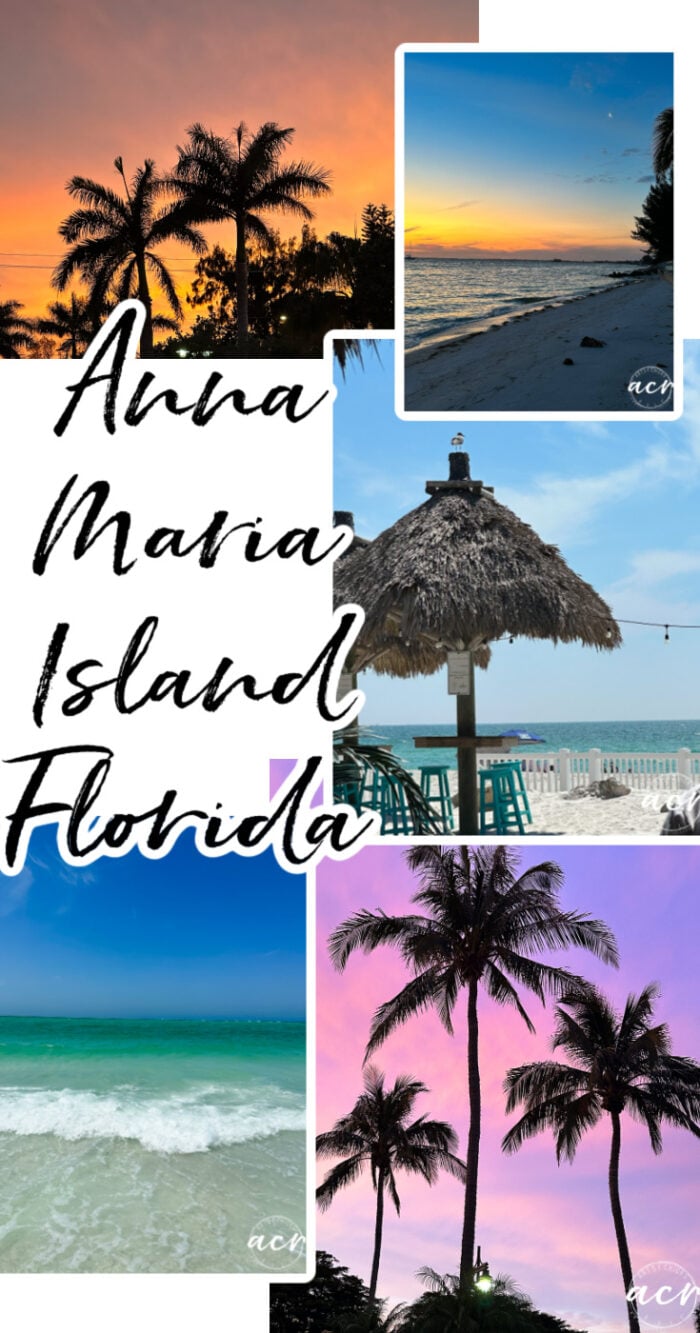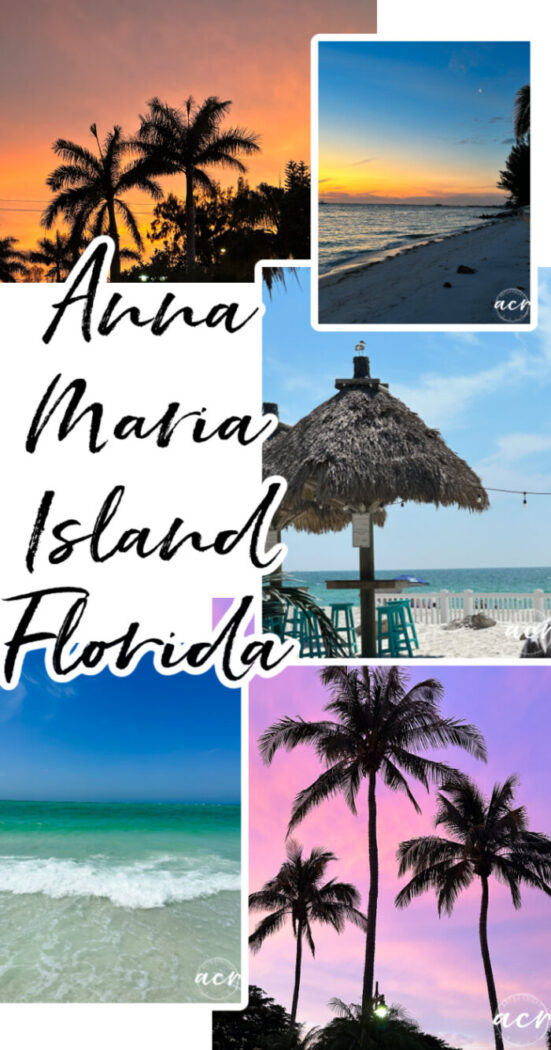 I'll see you back here on Friday with a post all about printables/graphics and all the things you can do with them!
See you then!
xoxo