Pigeon Forge (things to do and see)
This post may contain affiliate links. Please see disclosures here.
Pigeon Forge things to do and see! (and surrounding areas too!)
Hello friends!
My family and I recently went on a trip to Pigeon Forge (with extended family) and Nashville (my husband, son, and I).
I thought I'd share a bit about both in case you ever considered going! It was the first time for us.
We've been wanting to go to Nashville for several years and are so happy to have finally made it.
I have quite a few photos and things to share so I thought I'd break it up a bit into several posts. Hope you enjoy!
If you have any questions, let me know!
Pigeon Forge Things To Do (and see!)
We actually started our trip in Asheville, NC, another favorite destination. (and not our first time there) It was a quick overnight to break up the trip and we didn't get to do as much as I'd hoped there. But I do love that town.
We drove through Cherokee, where we've been before.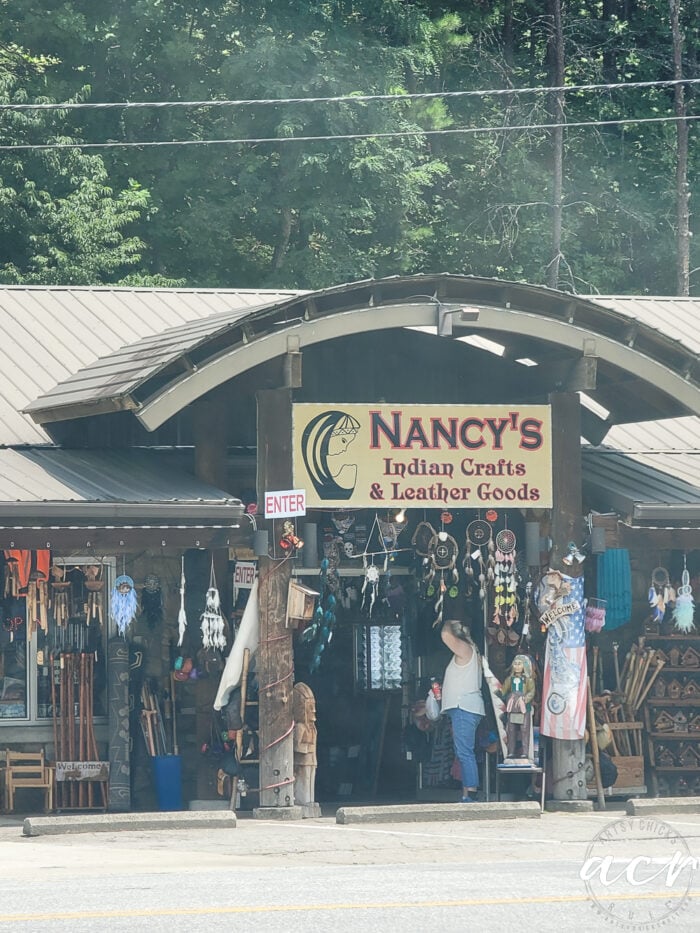 You know I had to take a photo of this shop! ;)
Everything is so pretty in the mountains.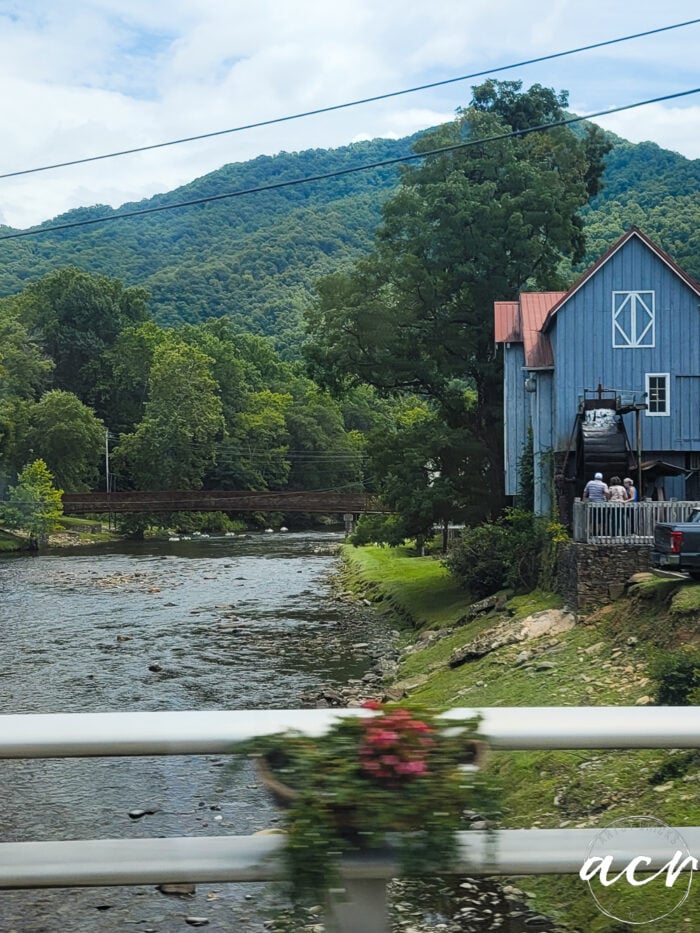 Loved the drive through the Smoky Mountains.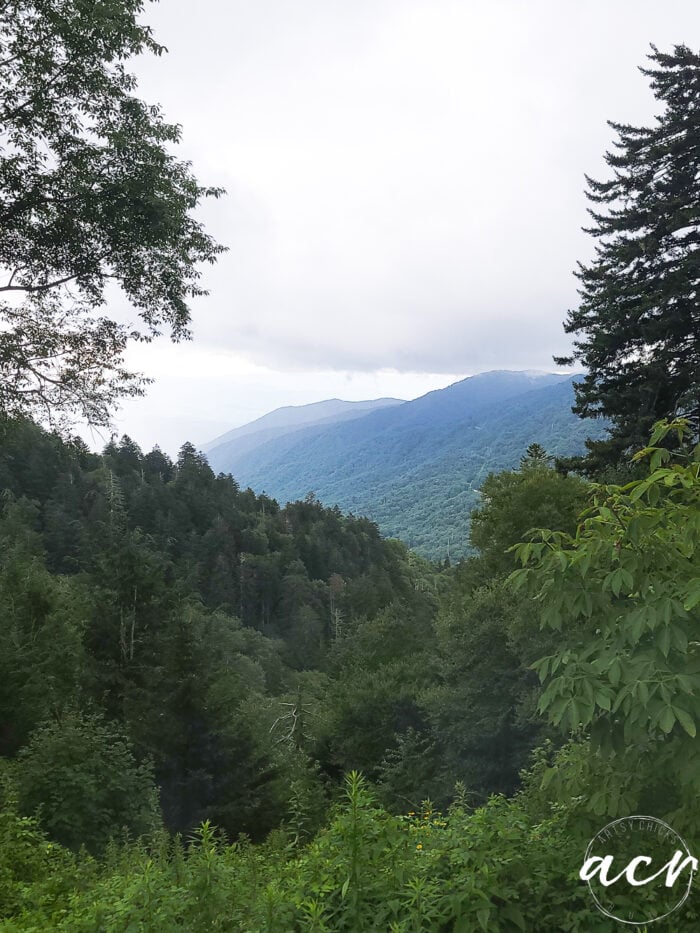 We were able to drive through Gatlinburg too! I love Gatlinburg. We stayed overnight in Gatlinburg, oh, about 32 years ago on our way to a Dallas wedding. Yes, we drove from the coast of Virginia to Dallas, TX!! Haha! We were young and thought it'd be a fun road trip. It was, but it was long! lol
Anyway, I was so looking forward to going back but as cute as it was, it is so commercialized now. That was a bummer. TONS of people, we didn't even stop.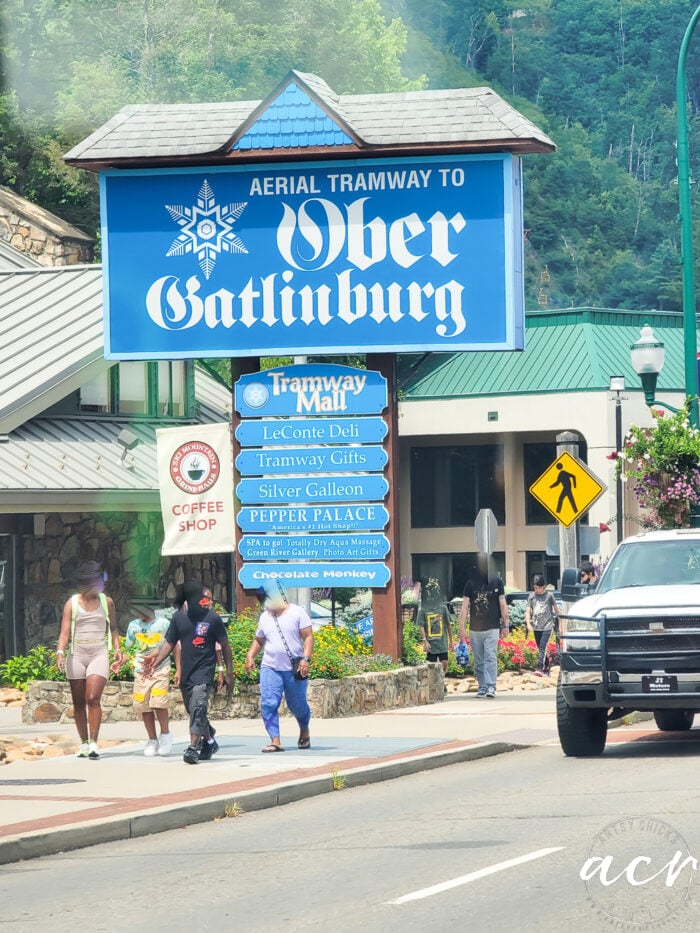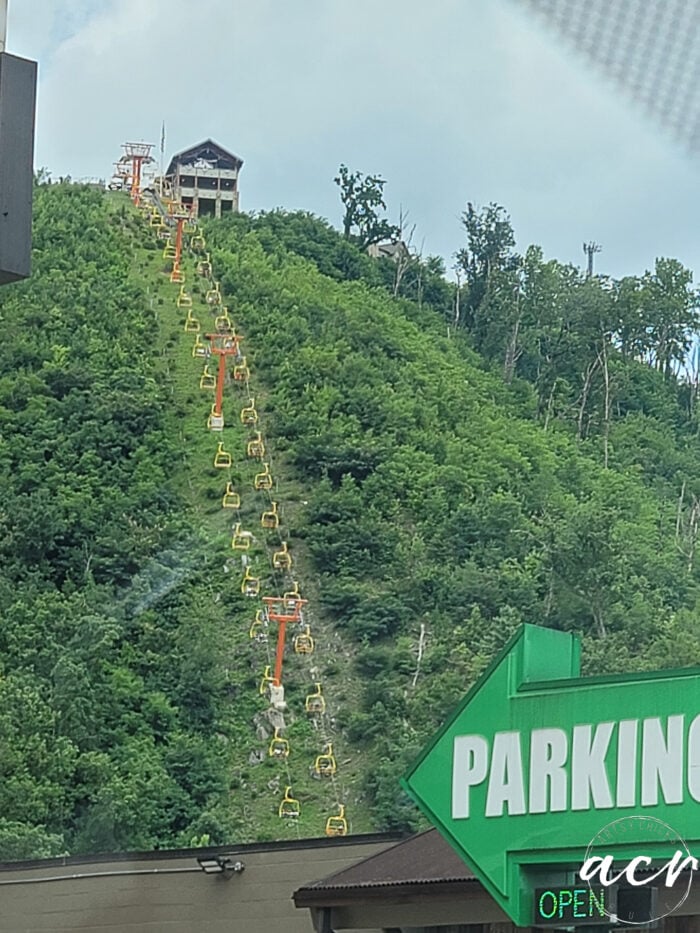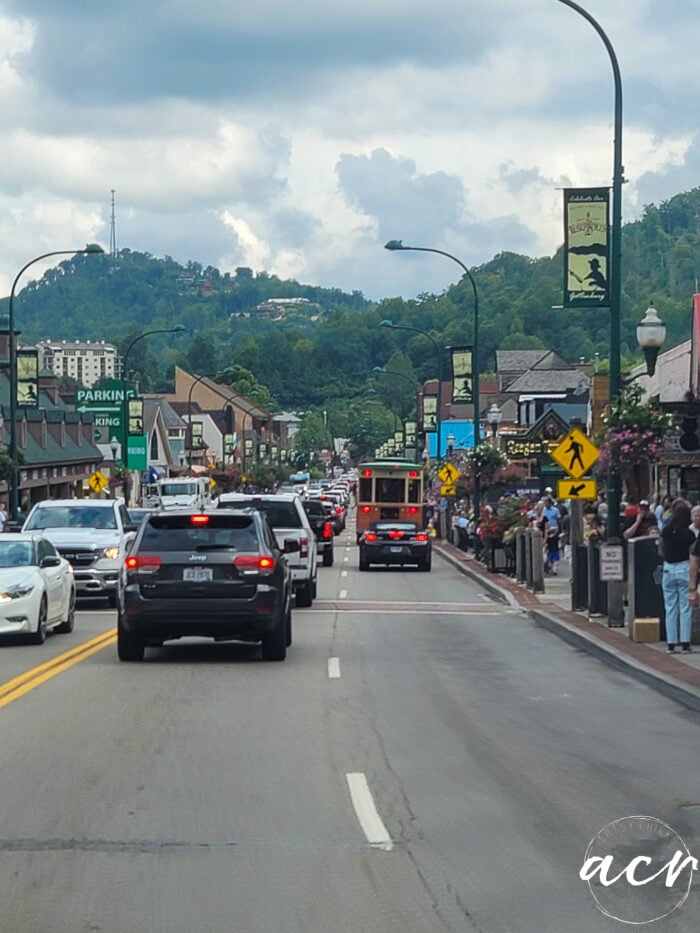 It was fun to drive through though. (although, like I said, very crowded on the roads and sidewalks)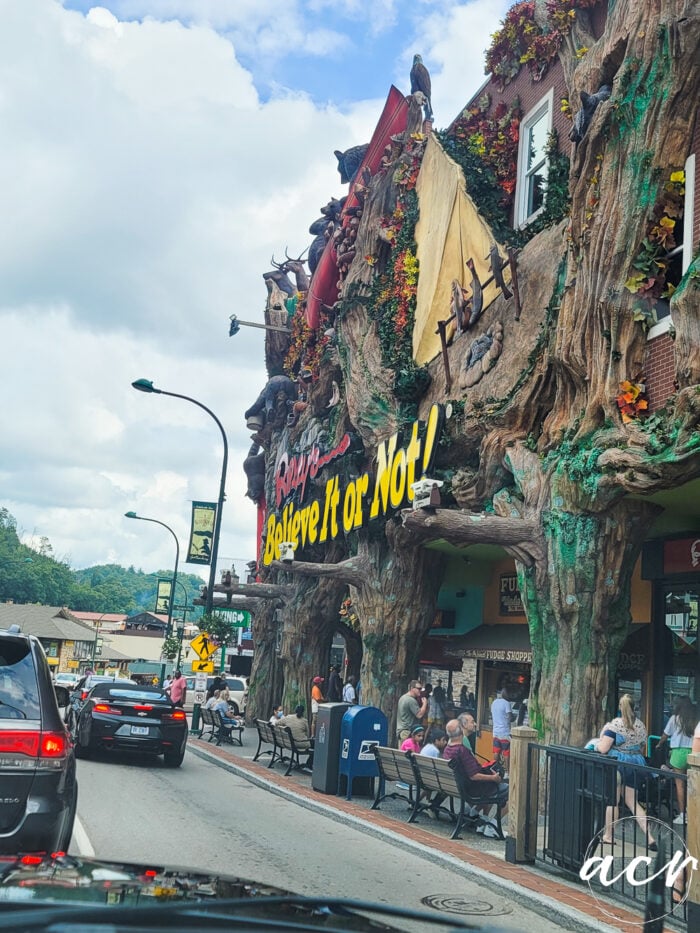 Then we finally got to Pigeon Forge. (and the cabin we and our extended family rented)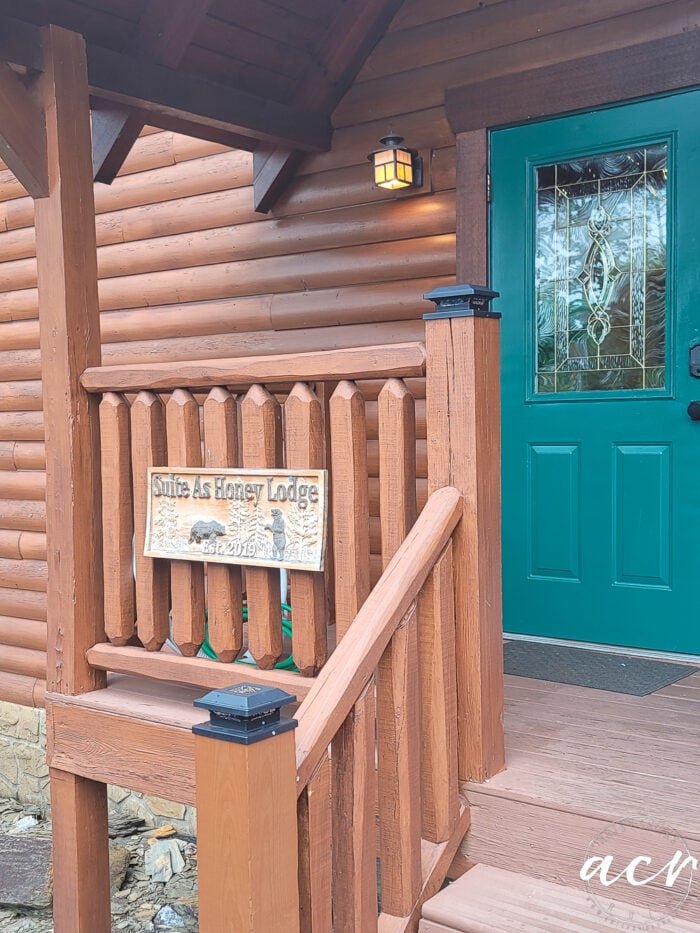 It was up in a mountain so we got the full experience.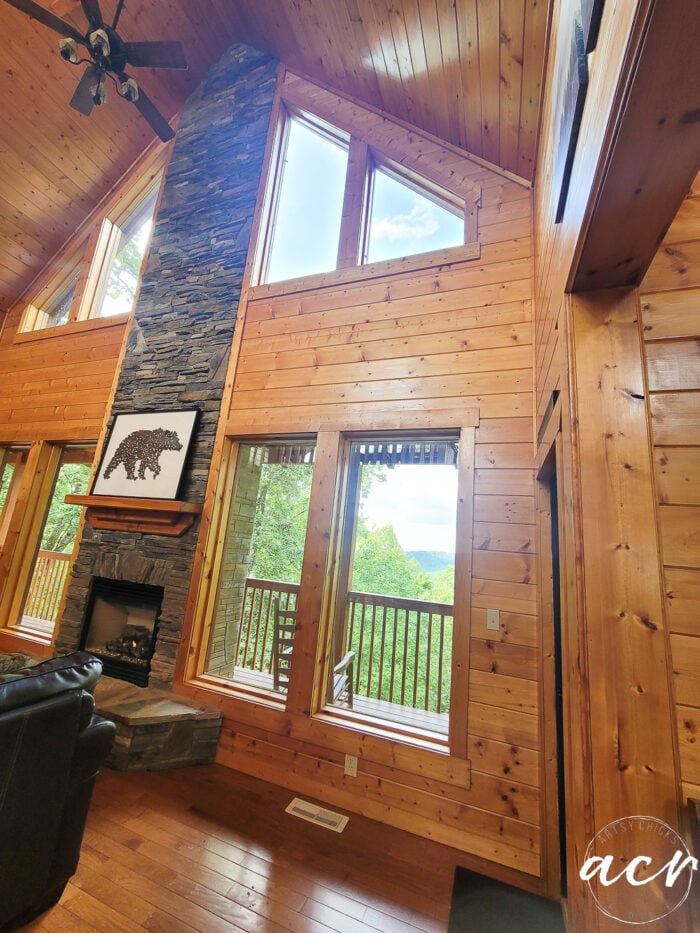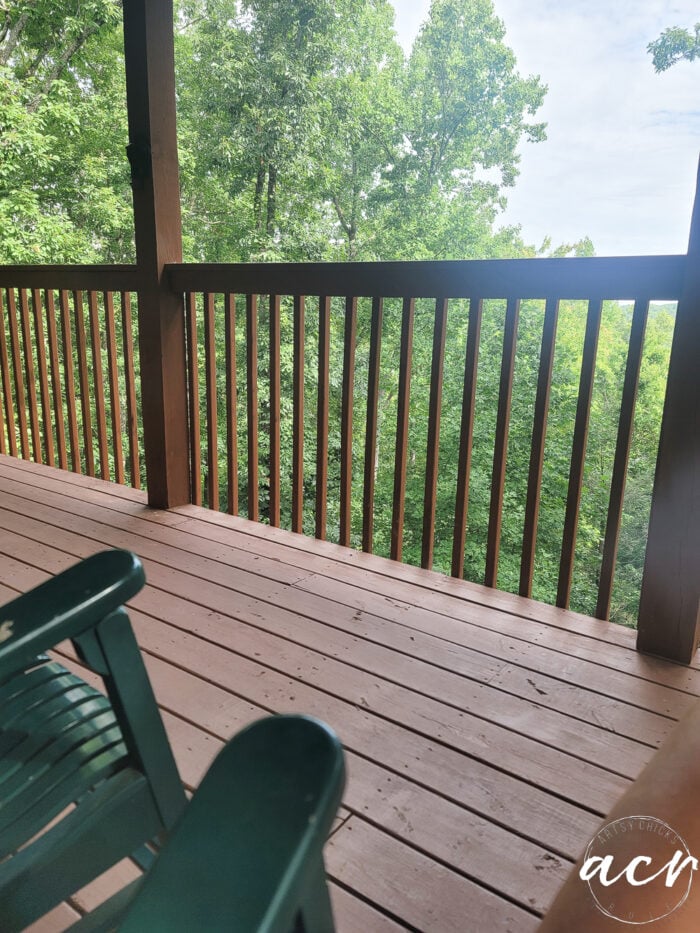 Loved sitting in the rockers on the porch and listening to the rain. Nothing better!
Pigeon Forge was a little like Gatlinburg in that was really commercialized. Just a lot more spread out.
But fun to see all the things like this big red and yellow barn!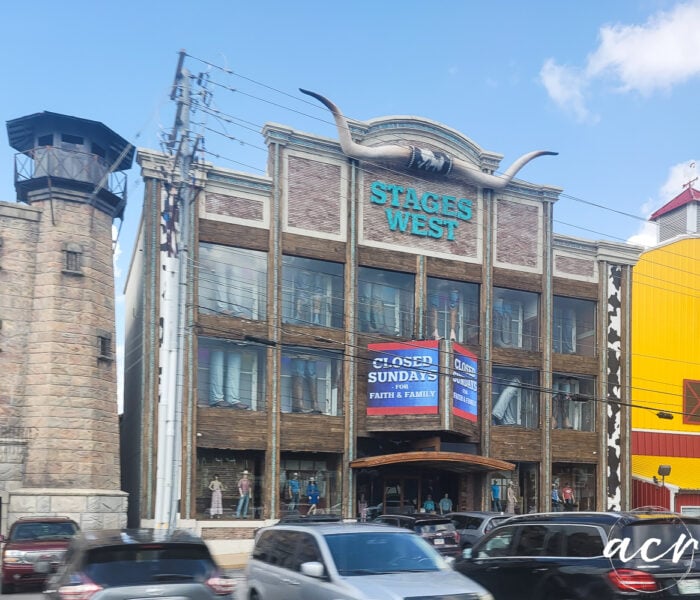 I felt like I was driving through an amusement park really.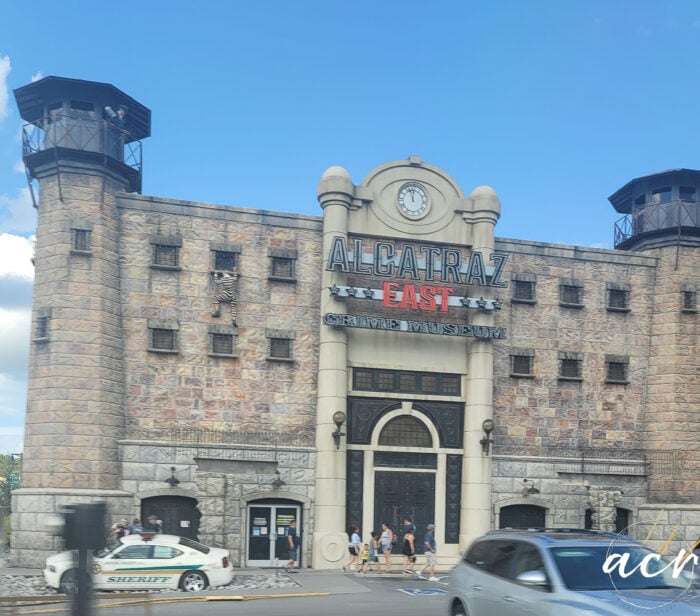 Something to see everywhere.
We didn't do the Pink Jeep tour but saw quite a few around town.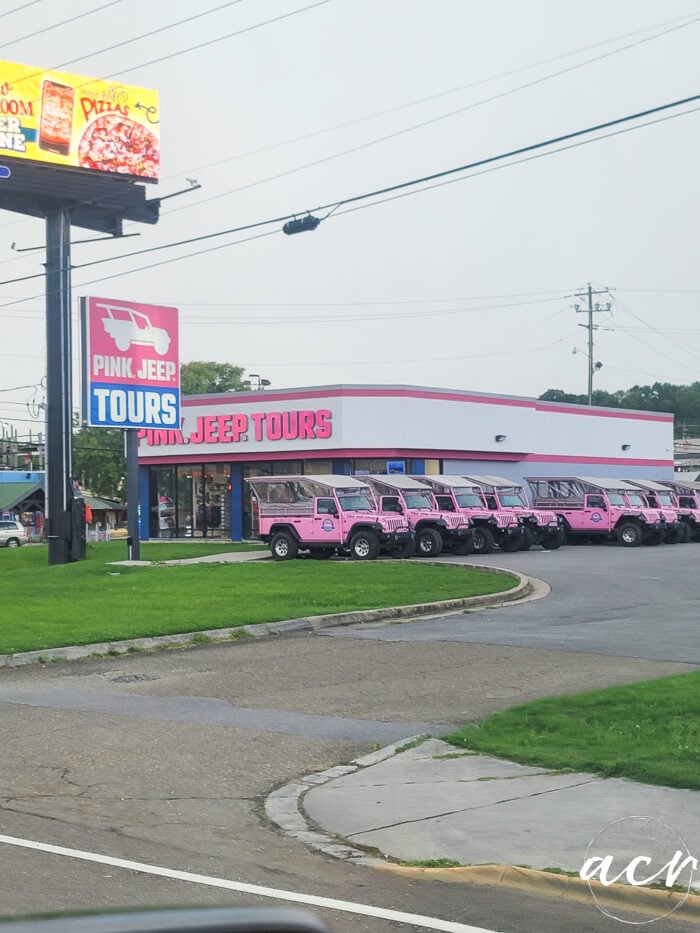 We went to this dinner show and it was so cool. Highly recommend!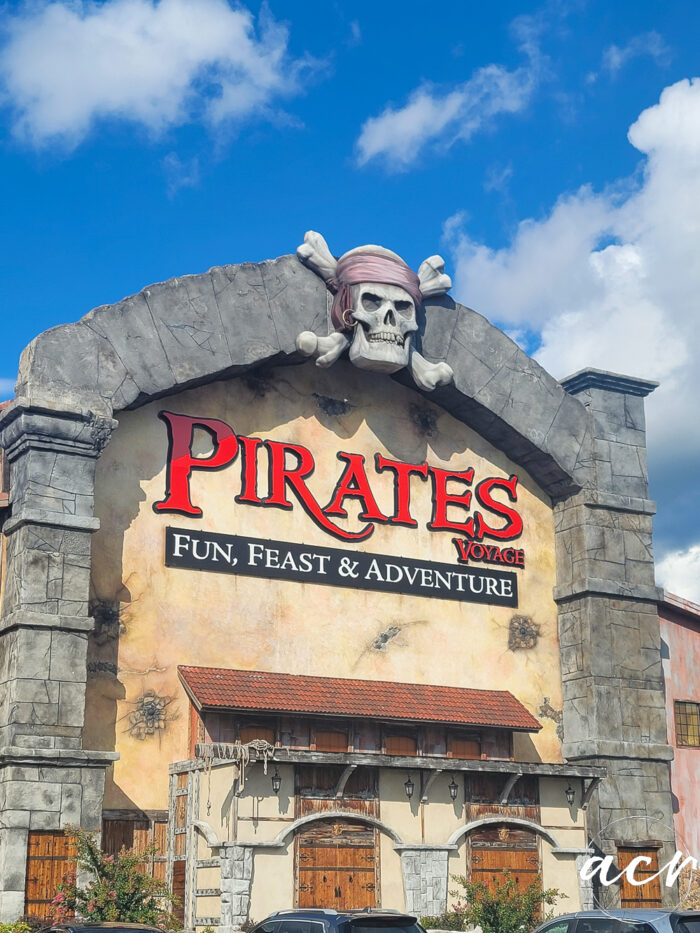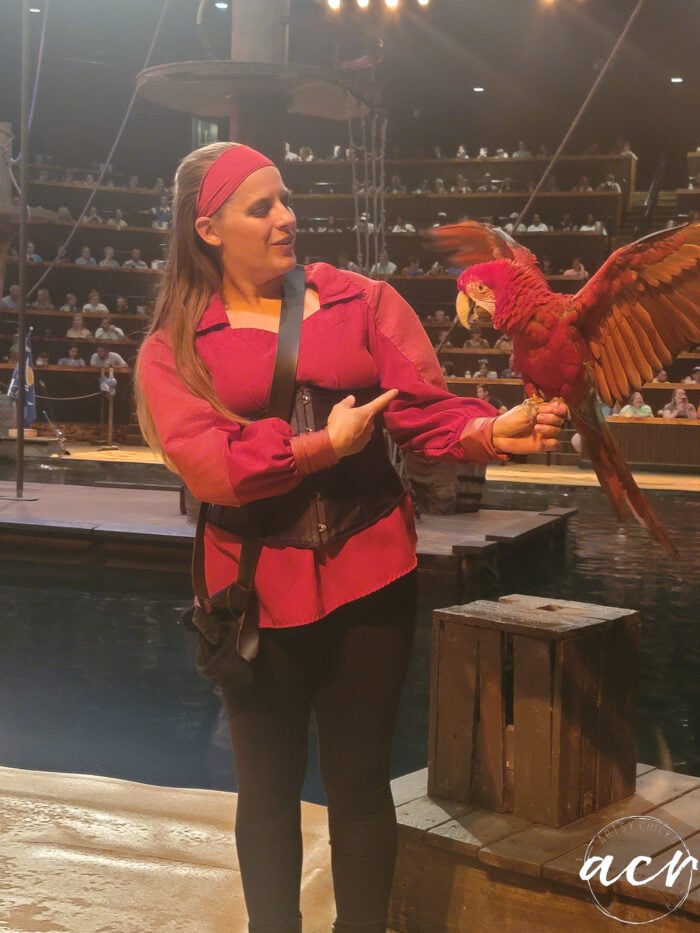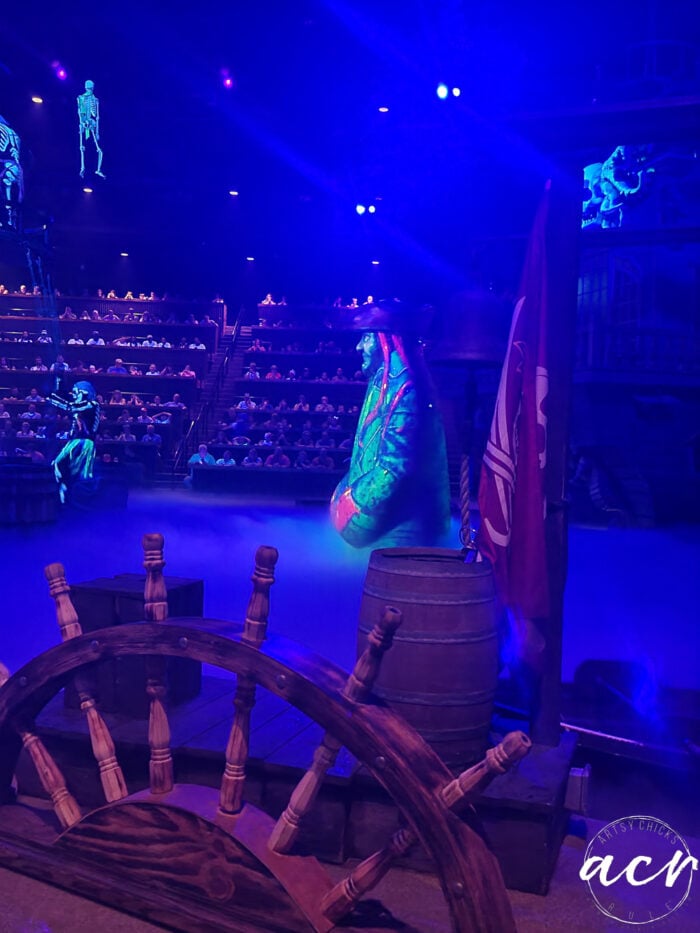 I had never been to a dinner show like this before.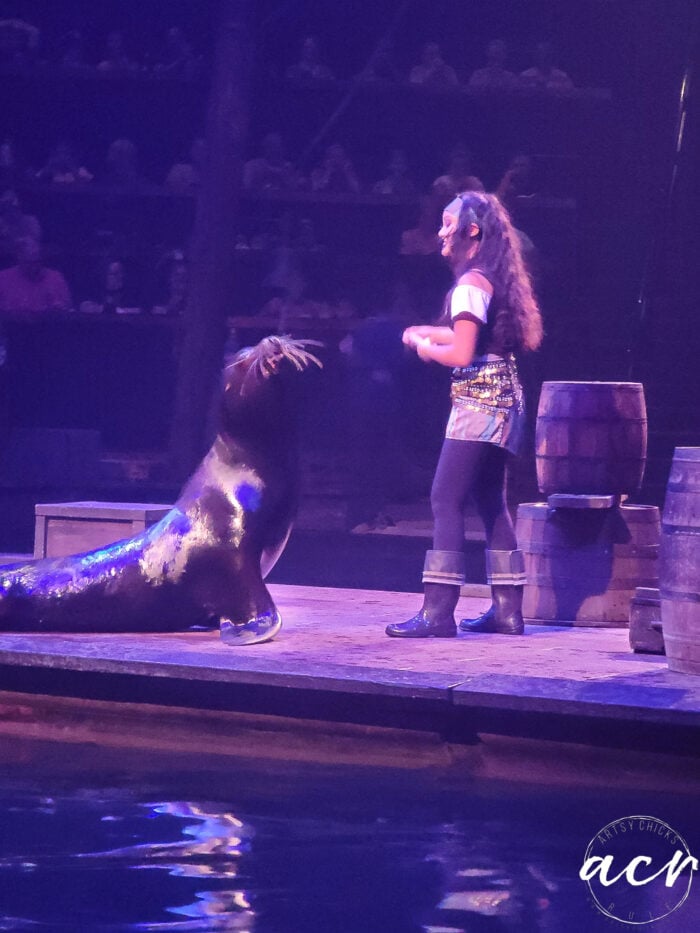 And of course "when in Pigeon Forge"… you must visit Dollywood.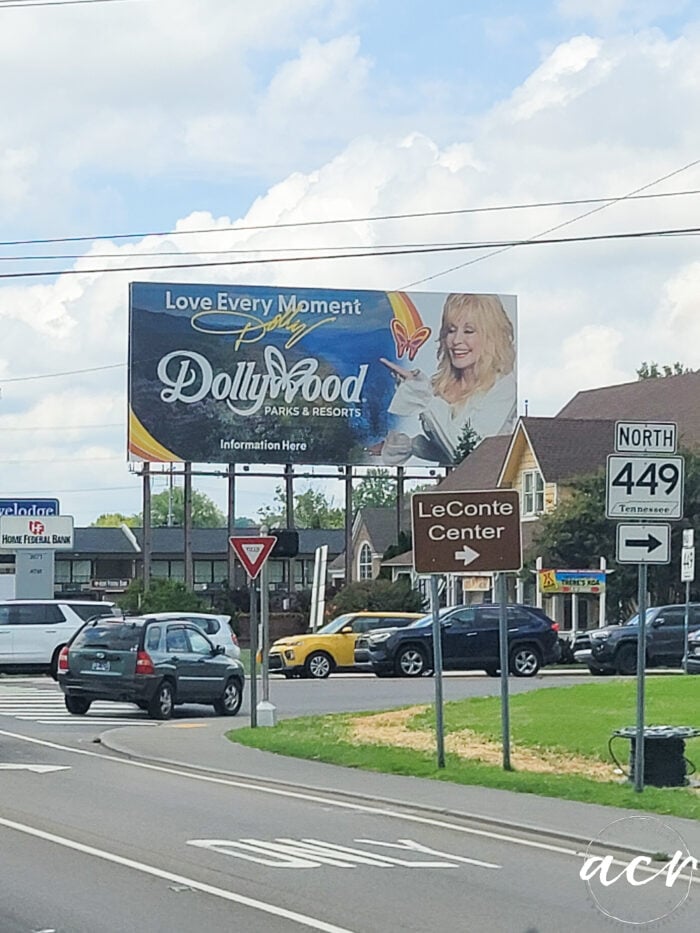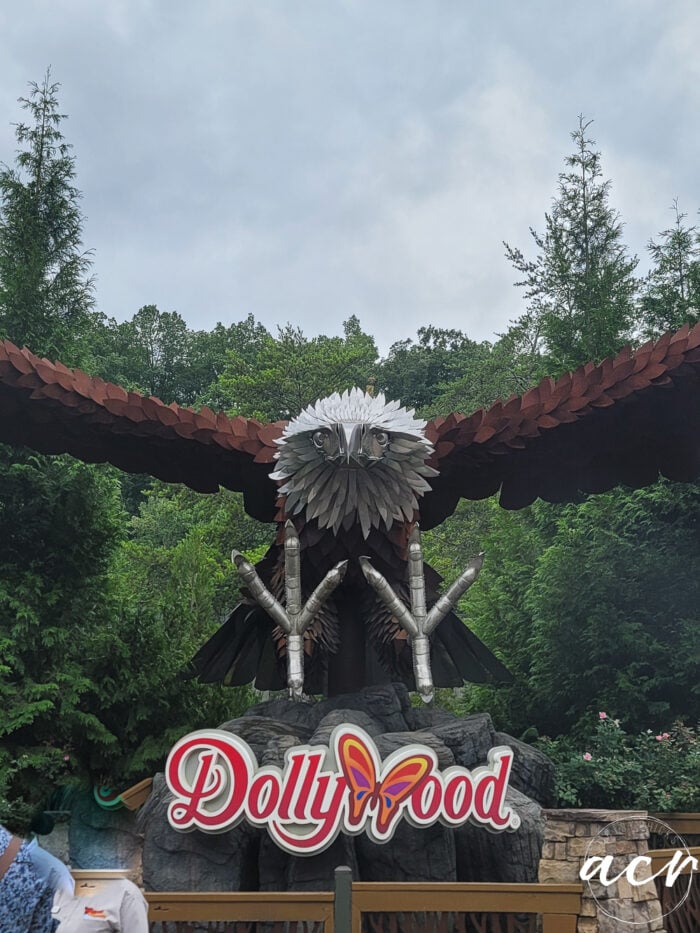 And we did, from open all the way till fireworks at close!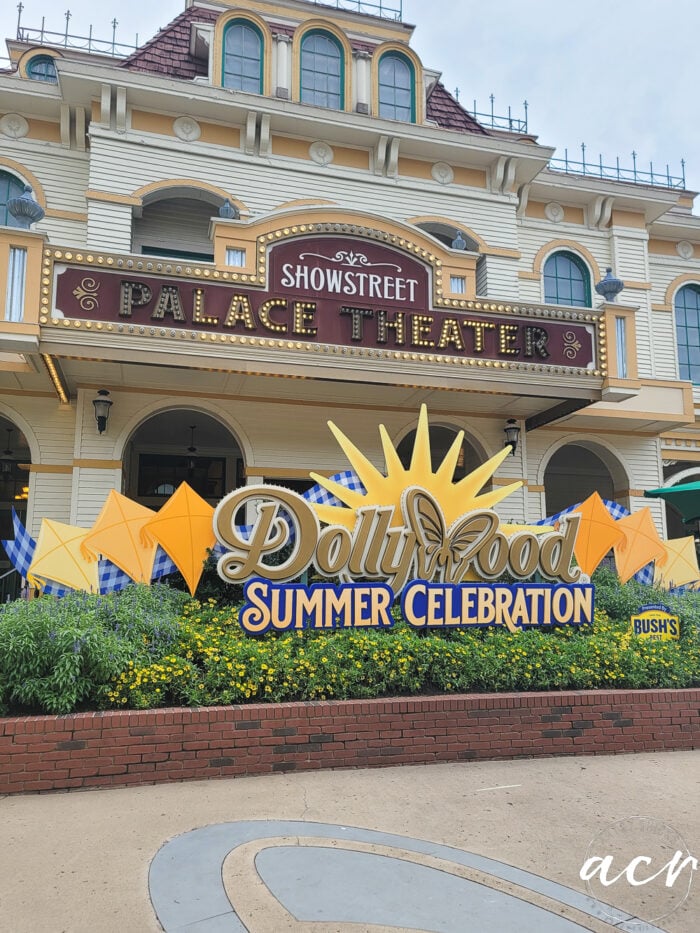 Part of Dollywood looked like a little 50's town, loved it.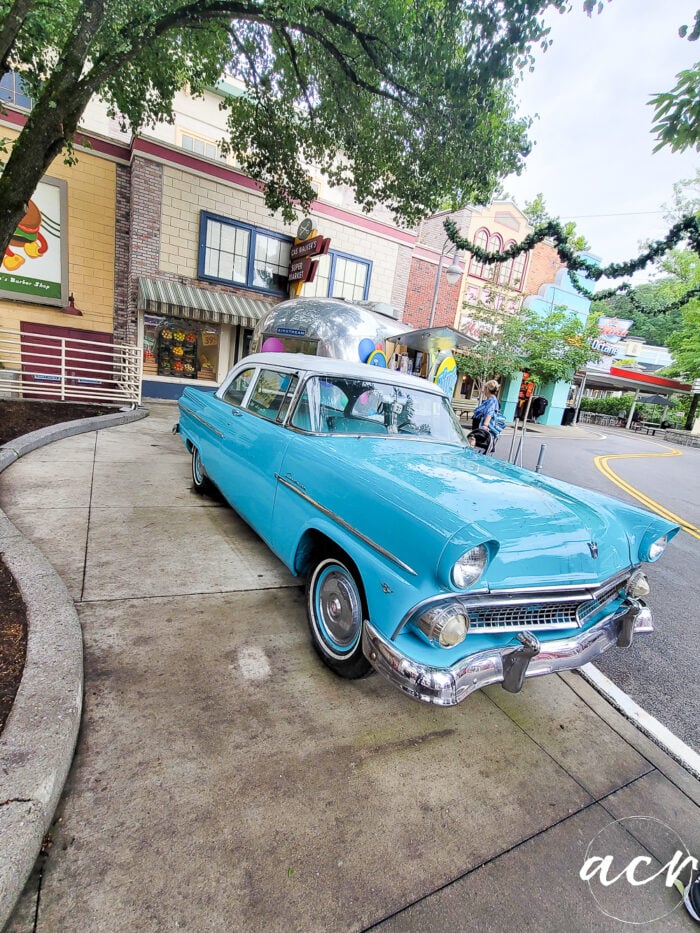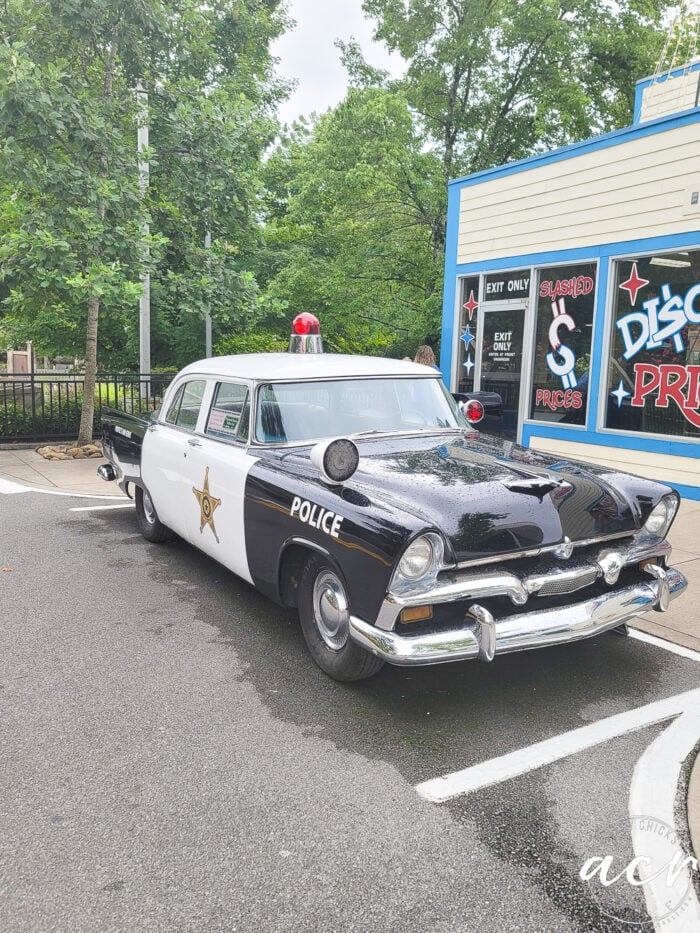 And my boys (my hubby leaning to look in the car) at the "gas and service station" in town.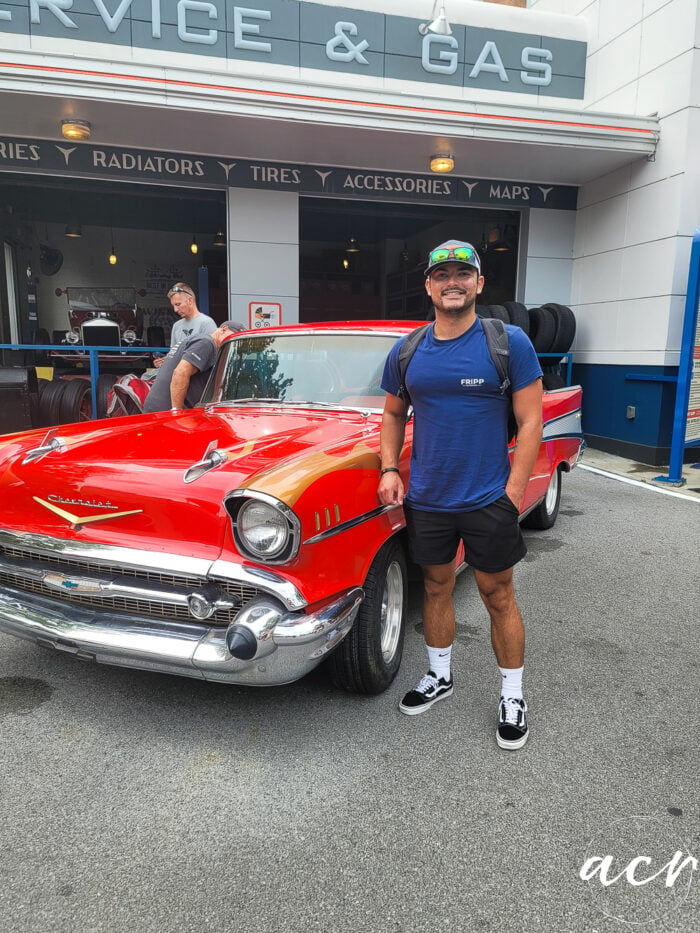 Loved all the vintage cars, so fun.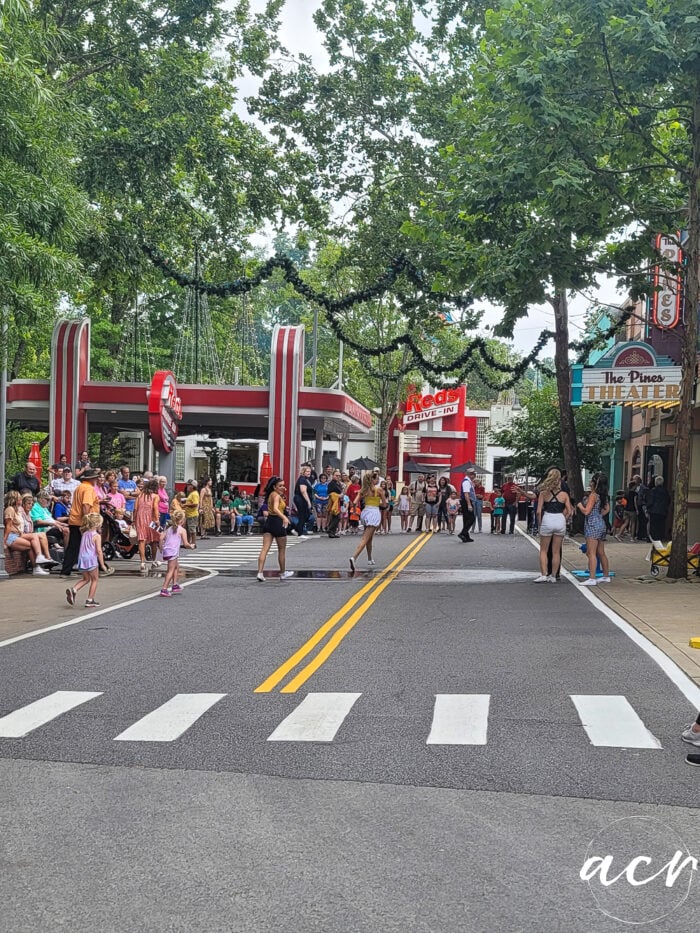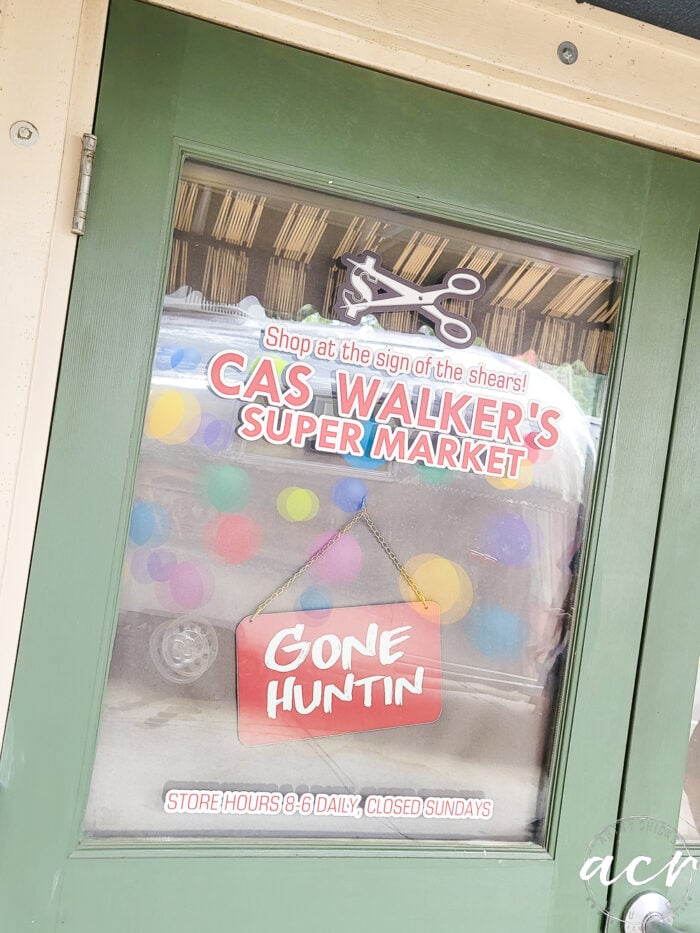 And this relic!! lol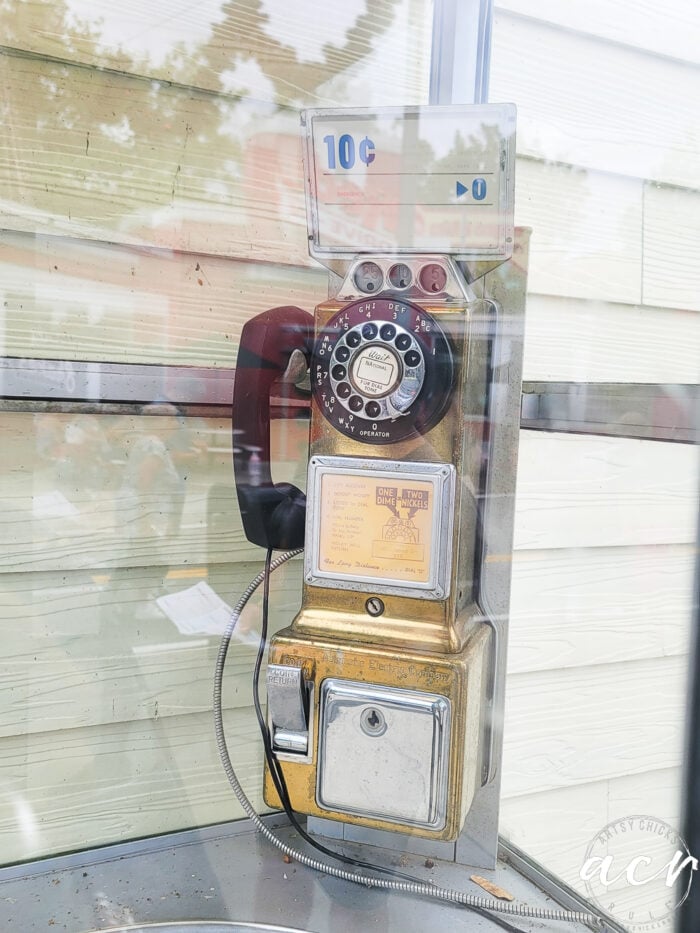 I wish this was in my backyard!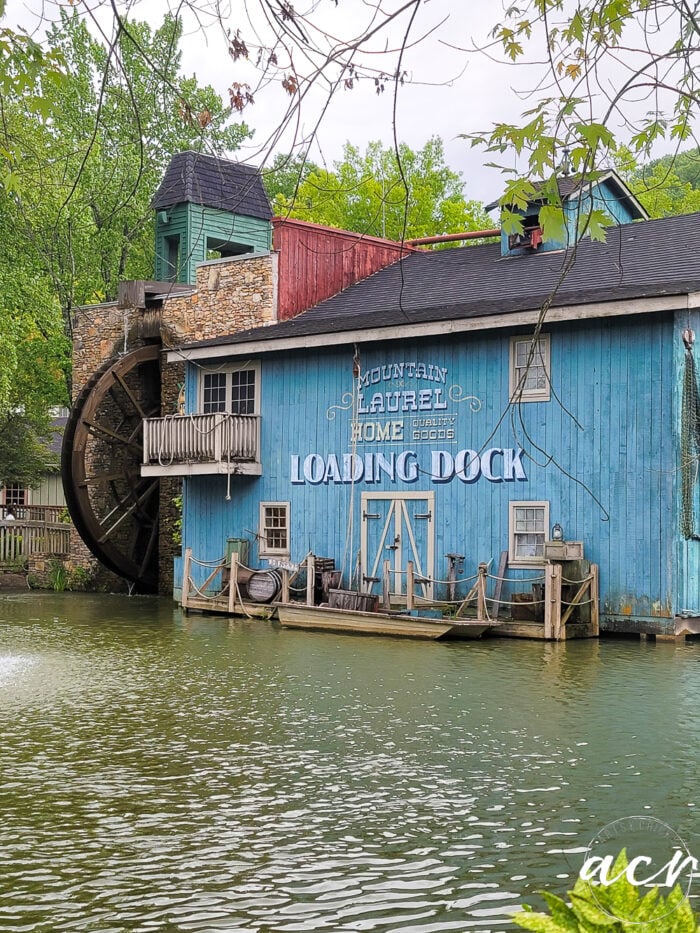 This small exhibit was cool too.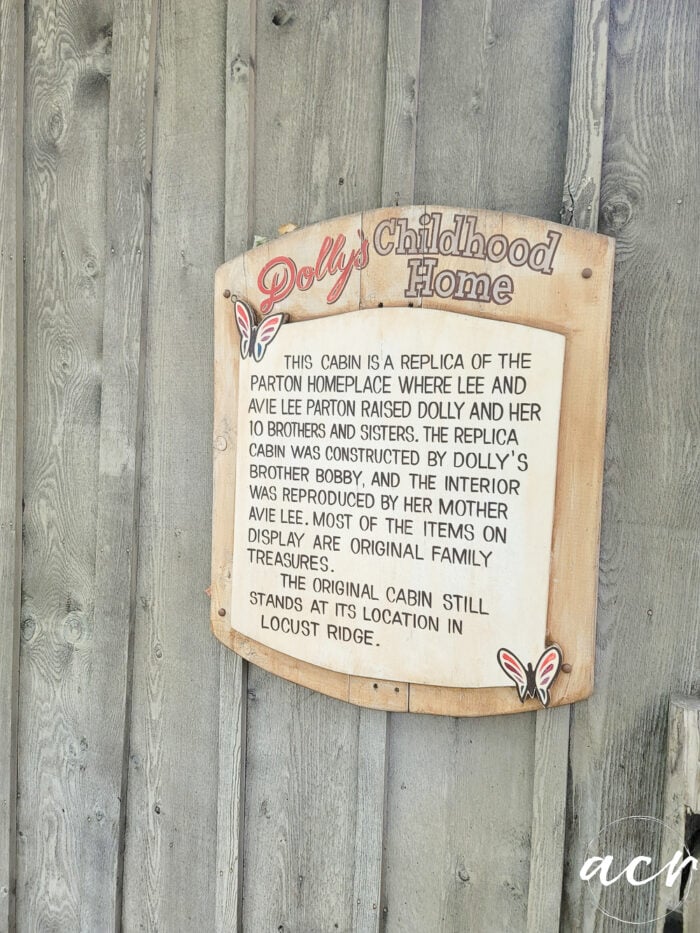 There were actors inside portraying Dolly and her mom using the things and interacting in the "home".
I looked up at one point and saw this pretty moon and blue/pink sky. Had to take a shot of it!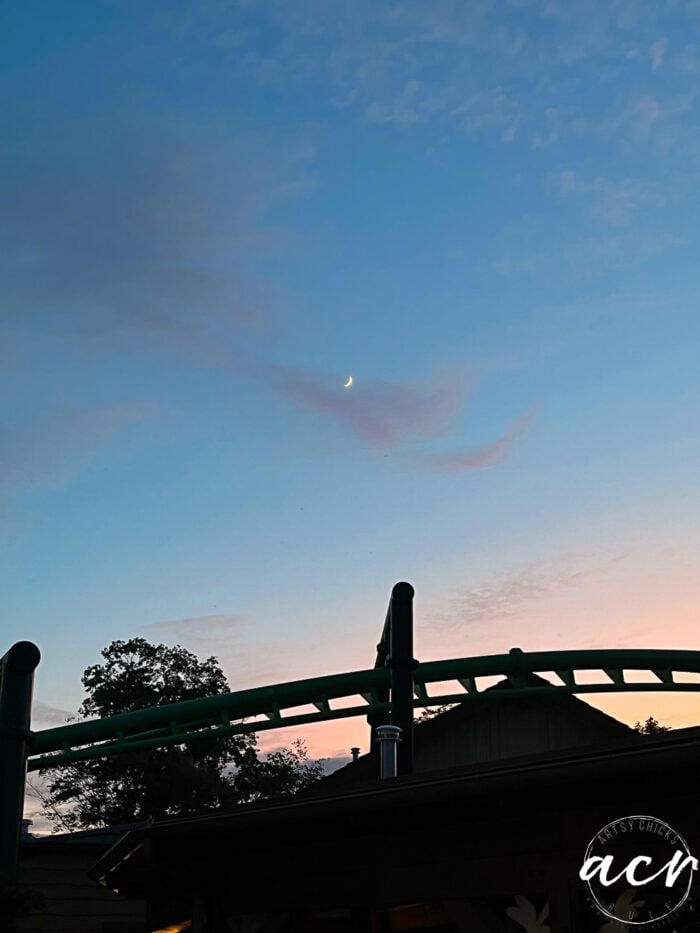 With a roller coaster, of course! lol I don't ride those anymore.
The fireworks at the end of the night were beautiful but the star of the show was the drone show.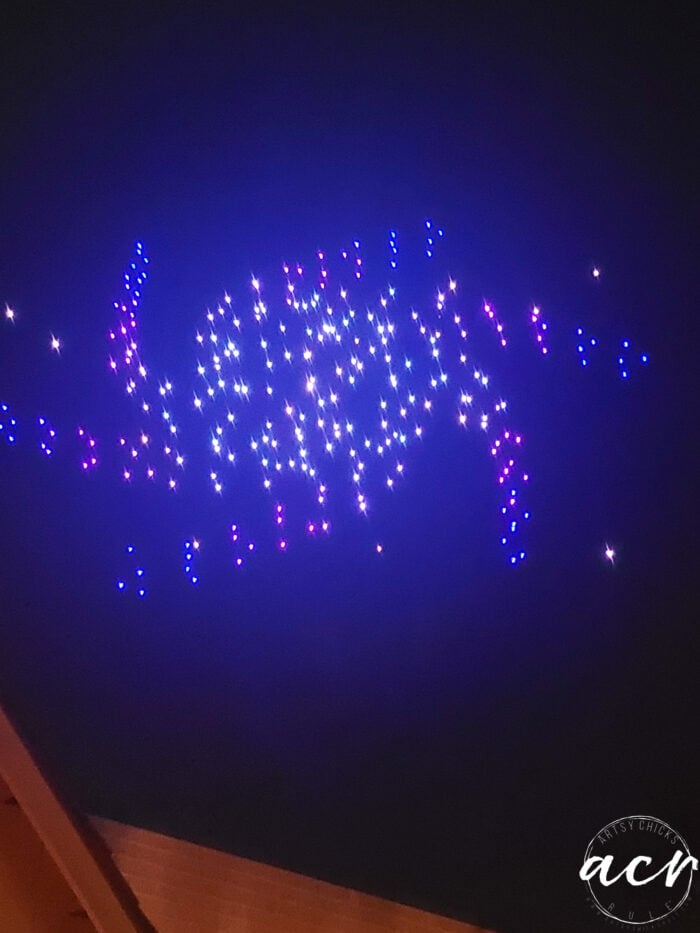 It was AMAZING!! They did tons of different designs and paired each one with different songs.
It was SO much fun to watch.
We also did some small amusement parks and rides while there. There are many to choose from and are a fun way to spend the day. (especially if you have "littles" like we did…even the big kids enjoyed it though! ha!)
Have you ever been to Dollywood or Pigeon Forge? What did you think?
I would love to see another drone light show like that again!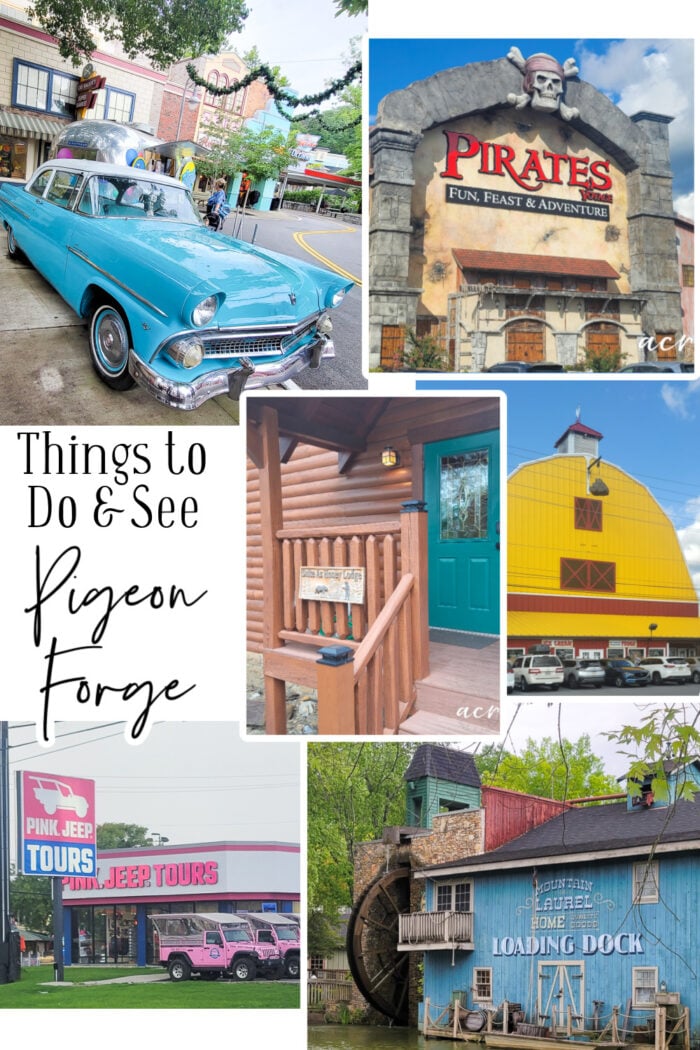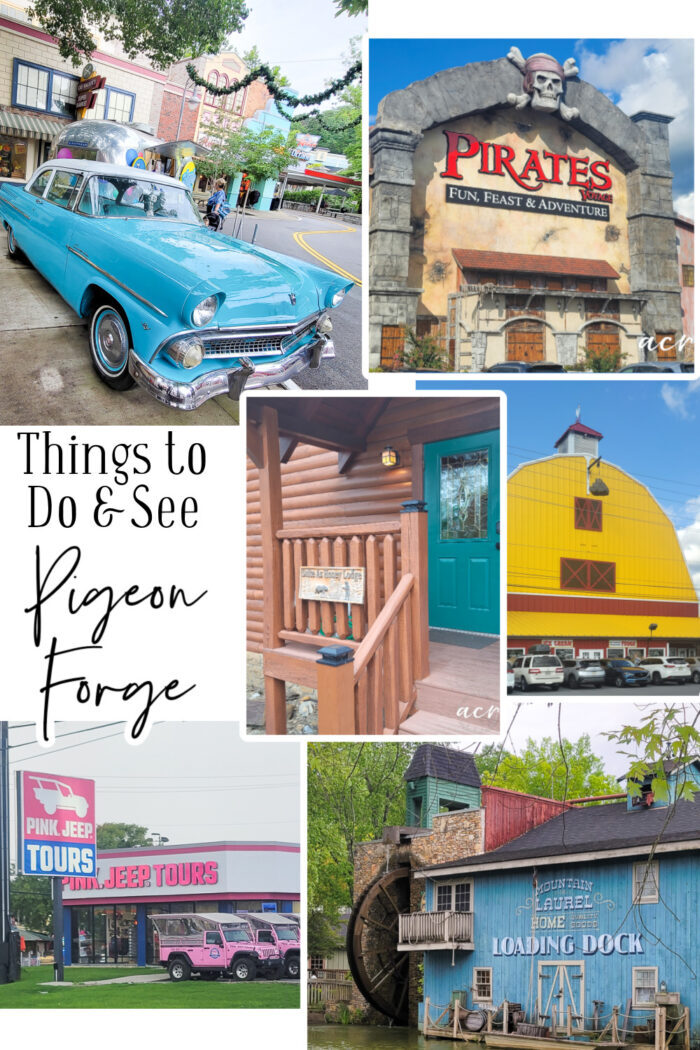 So, things to do and see…
Dollywood, of course!
Pirates Dinner Show
Lots of attractions/museums to visit
Stay in a cabin in the mountains for the full experience
Visit Gatlinburg while you're there
Rides and amusements (plentiful there!)
Take a Pink Jeep Tour ride
I hope you enjoyed the photos. I will be sharing the Franklin & Leiper's Fork area of TN/Nashville next! (then Nashville downtown, last) Those were my favorite areas we visited.
Stay tuned for more!
Have a wonderful weekend friends, hope you are having a break in those crazy high temps like we are!
xoxo