Giverny Chalk Paint Chest Makeover with White Wax
This post may contain affiliate links. Please see disclosures here.
Giverny Chalk Paint is one of Annie Sloan's newer colors. It's a gorgeous shade of blue!
I used it on this piece below….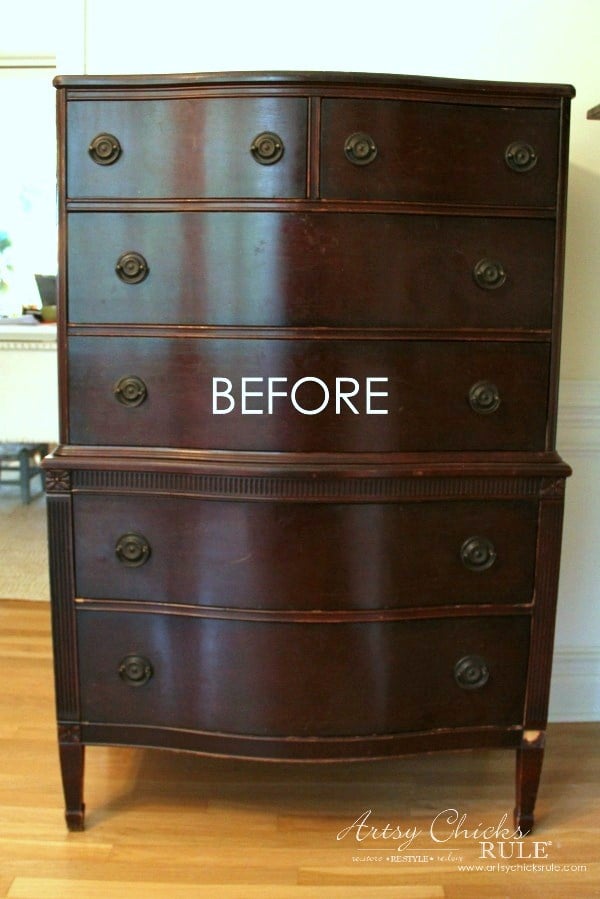 A beautiful dresser I bought from a friend for $75.
Good morning friends!
I hope you had a wonderful weekend!
Did you finish up your Christmas shopping? Or are you still at it?
I'm still at it! ;) Hoping to finish up soon so I can sit back and relax the rest of the month. (hahaha…right! ;) )
Anyway, I've got a brand new furniture makeover for you guys today. Yay!
A Giverny Chalk Paint Makeover to be exact.
If you don't know what Giverny Chalk Paint is, it's one of Annie Sloan's newest colors.
And it's a beauty.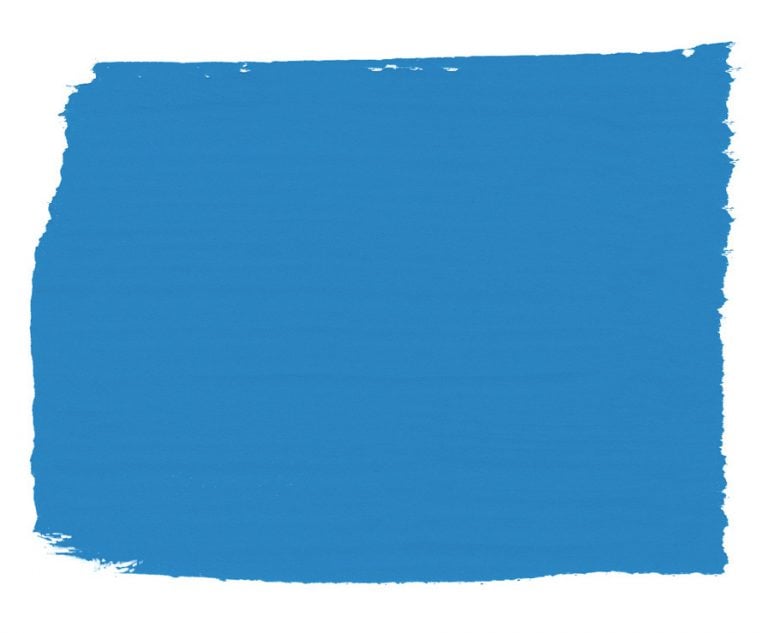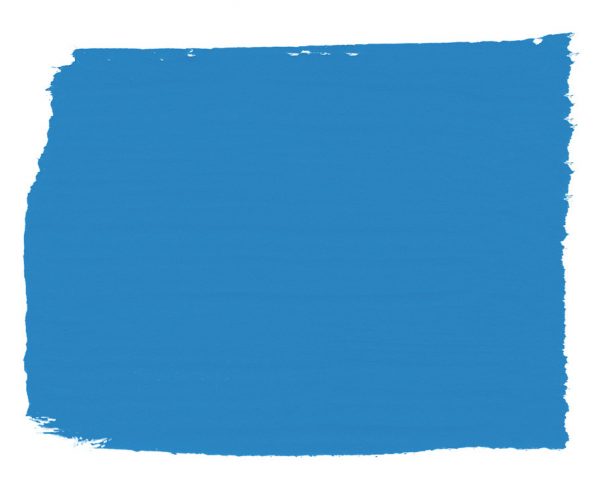 Right? Who doesn't love a good blue?
The dresser had some normal wear and tear on it, as you can see, but it was in great condition overall.
All the drawers were in perfect working condition.
She mentioned there was a loose piece of molding, so I removed it and kept it for safe keeping while we transferred it to our home.
Unfortunately, somewhere in transit, another piece came off. :(
We couldn't find it anywhere.
So I made one to match!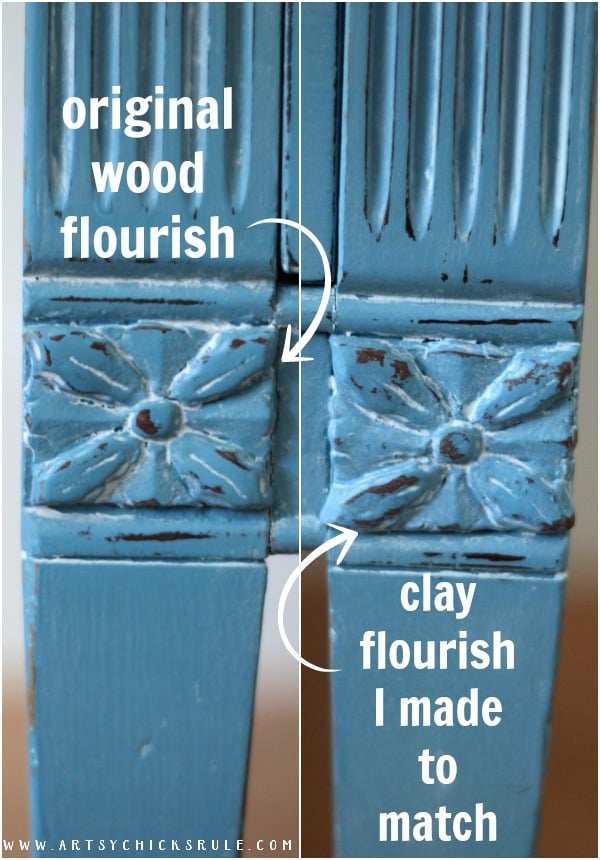 Curious about that? See this post here to see a similar project, how I made a missing handle >>> "Missing Hardware? Here's a Fix!"
I'll be creating a separate post soon to show the full details on how I created this missing piece of molding on the chest.
Edited...you can see that post now, —>>> here!
Now that we have gotten that out of the way….let's talk about this Giverny Chalk Paint Makeover.
I'll share a few affiliate links below to the exact products I used, when possible. See my full disclosure here.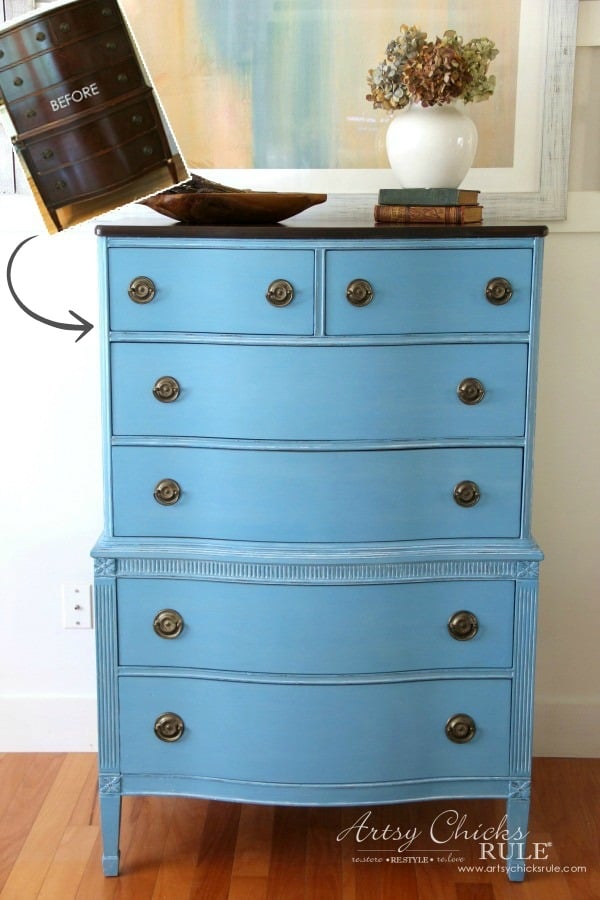 Here are a few close up shots of the chest…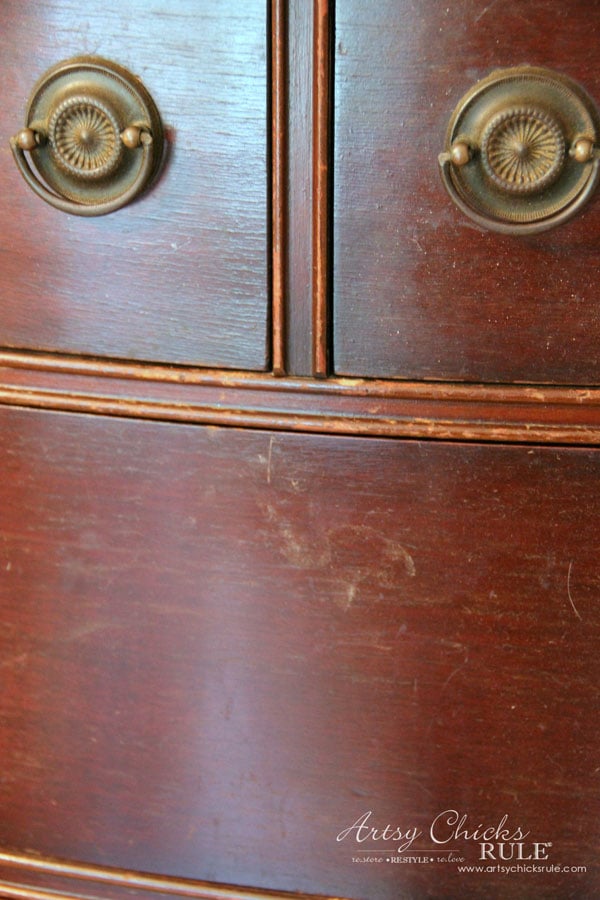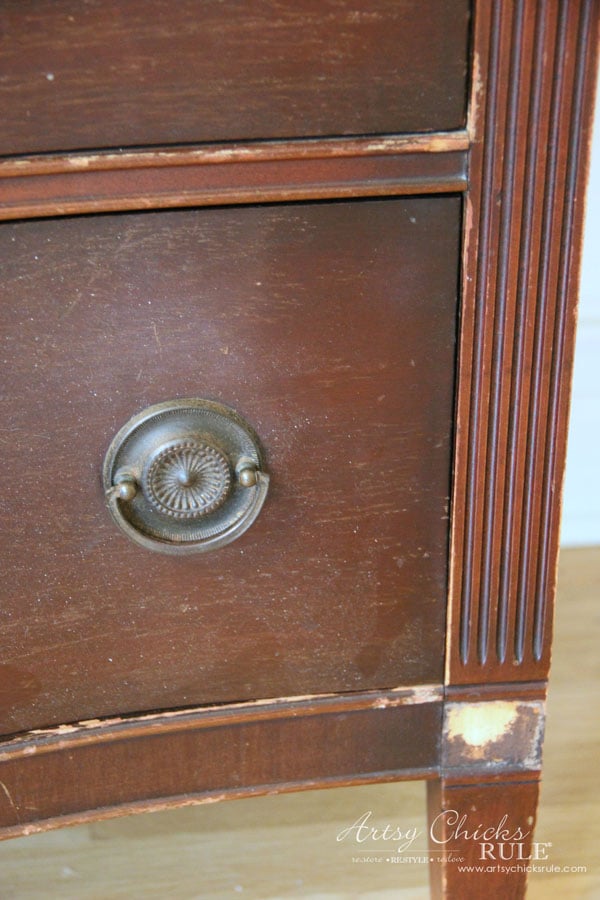 I had planned on painting it anyway, but the missing molding meant I would most definitely need to paint.
I did, however, plan to refinish the top in a wood stained finish.
Ryder giving it the once over when we brought it home…..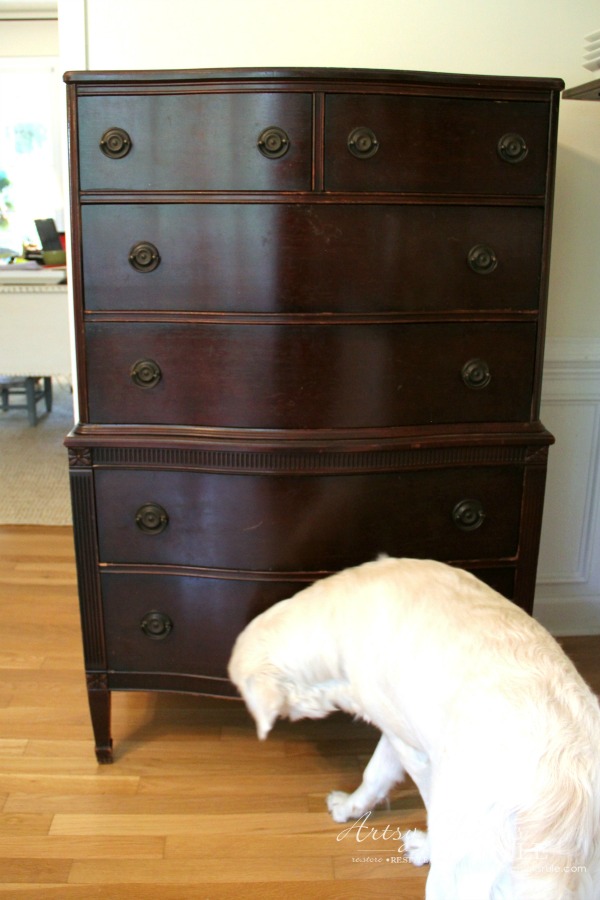 I used Citristrip to remove the old finish…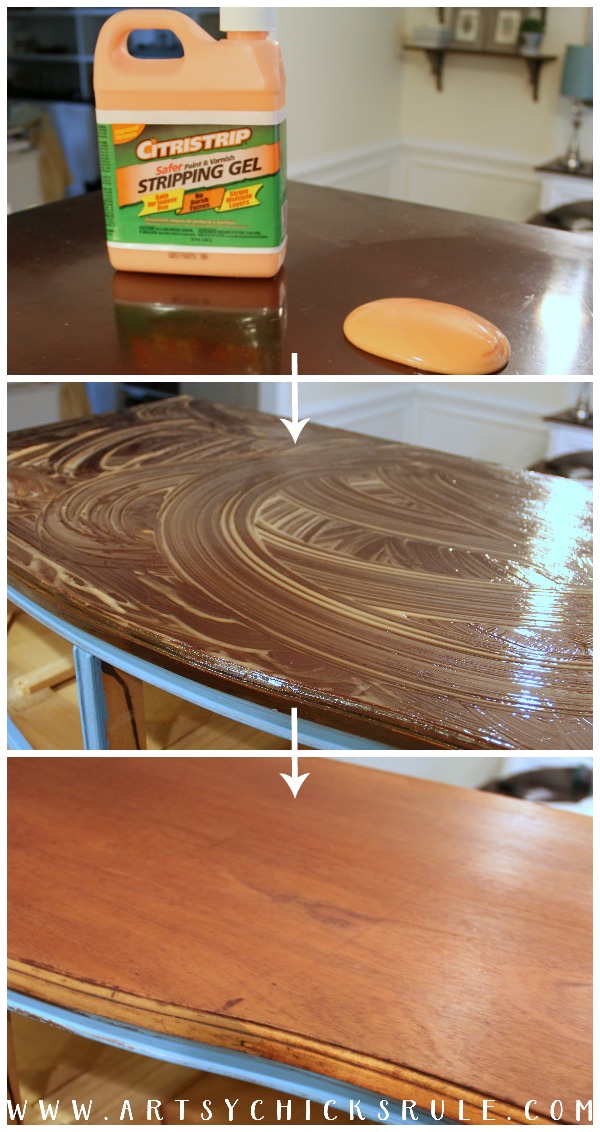 I just love this product. It really makes the job so much easier. (and less chemicals, which I love)
You can see another project I completed using this stripper here >>> "Easy Furniture Makeover"
(Want to see even more of my favorite furniture makeover supplies??? Take a look in my very own curated shop, here!)
The top got a light sanding, a coat of gel stain (easiest stuff ever to use!) and 3 full coats of my favorite top coat (light sanding with fine grit sandpaper in between coats).
Want to see some of these projects in "live" time? Hop on over and follow along with me on INSTAGRAM. I'm always sharing in my stories as I'm doing projects, finding new furniture, fun finds….just all the day to day behind the scenes.
Since the stain/wood is reddish, I gave it a light spray of Shellac all over. This type of wood/stain is notorious for "bleed -thru".
If you are not familiar with that, that is when the red color bleeds through your paint….through every single coat.
I haven't had good luck with regular primers but love the Shellac as it works wonderfully to keep it from coming through the paint.
And while the Giverny is an absolutely gorgeous color all on it's own, I thought it was a tad bright for the direction I was going with the chest.
So I mixed it with another favorite, Provence Chalk Paint.
Both are great colors and create a gorgeous blue when mixed.
I ended up using about 1/2 and 1/2 of each.
So yes, that would make this a Giverny-Provence chest, I know, but I really wanted to showcase this brand new color that made it all possible!
Are you new to chalk painting?? This post might be helpful to you >>> "How To Chalk Paint Furniture & More (tips & tricks I've learned!)"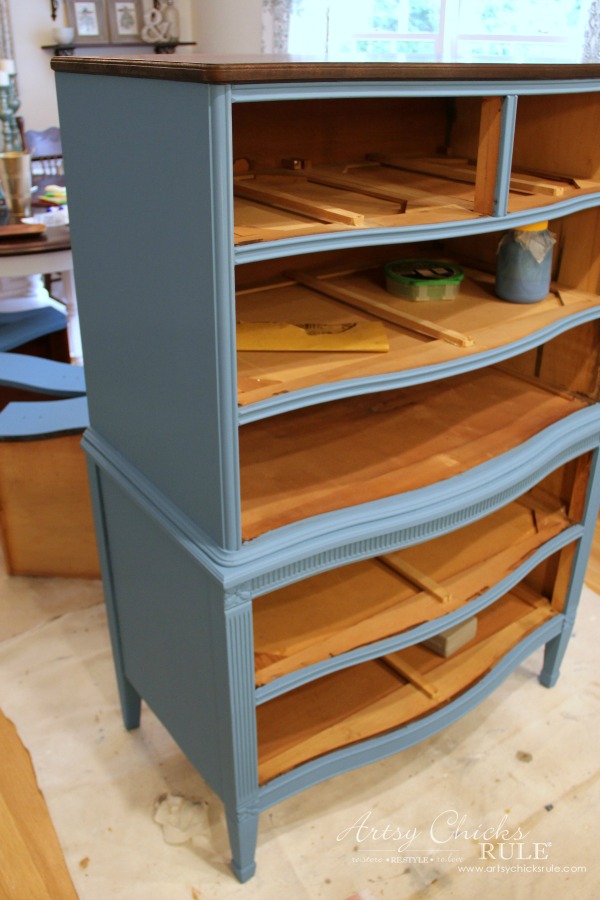 I gave it 2 coats of the Giverny Chalk Paint (and Provence ).
Once it was dry, I applied another new-ish Annie Sloan product….White Wax.
I had originally thought I'd use the Black Wax, which I also have, but changed my mind.
I wanted it to have a light, "beachy", casual feel instead.
Which I think I managed to give it….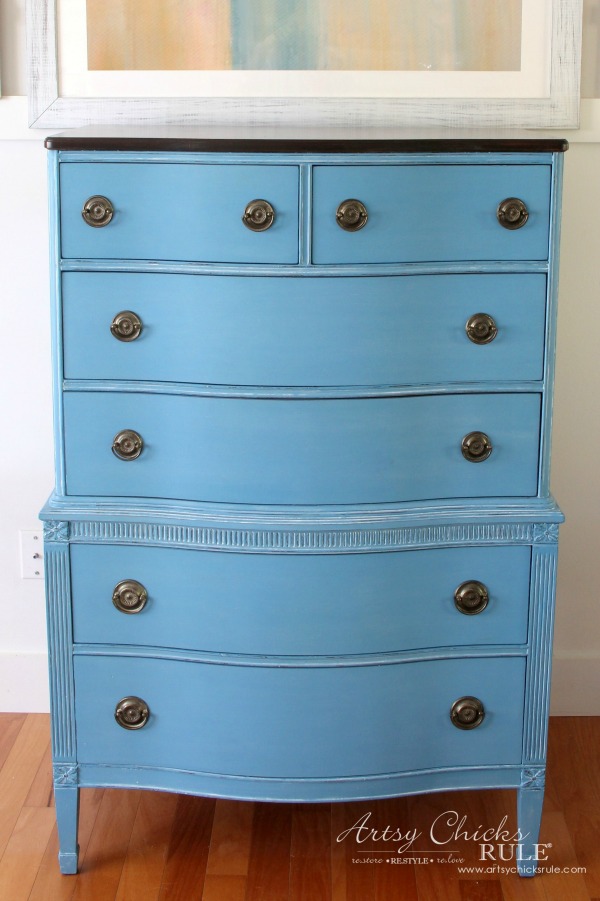 It's ever so subtle, just a hint.
I was careful to leave a bit behind in the crevices.
Also, it's hard to tell in the photos, but the White Wax softened the blue and gave it a tiny haze of white everywhere else.
Want to know about 26 other chalk style paints?
I've got the low down for you right here! >>> 26 Types of Chalk Style Paint For Furniture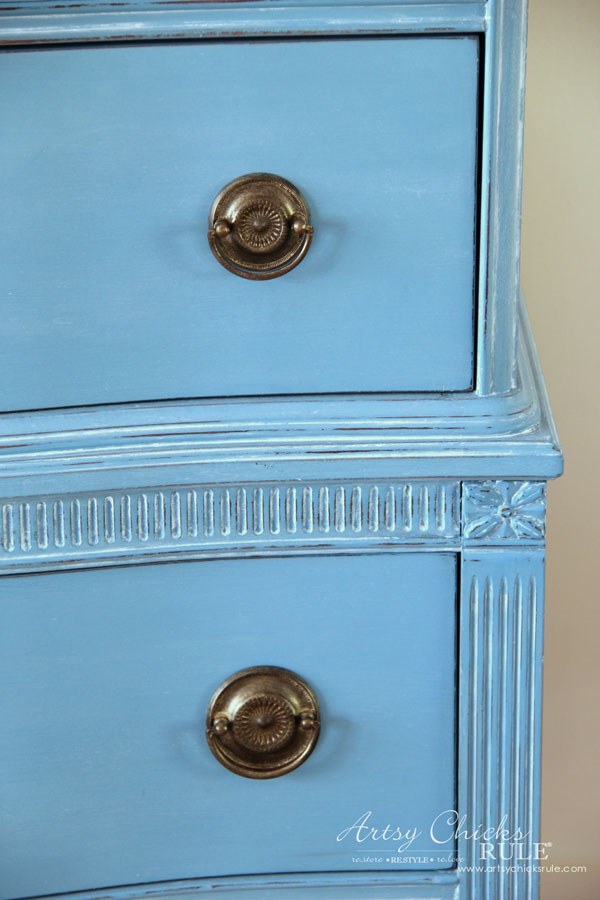 I had also planned on spray painting the hardware but kind of liked the worn, aged look they had.
So I used a bit of gold to give them a lift without covering up the aged appearance.
I dabbed a tiny bit on my finger and rubbed around on the metal hardware.
Be sure to only use a tiny amount so you won't cover up the original finish.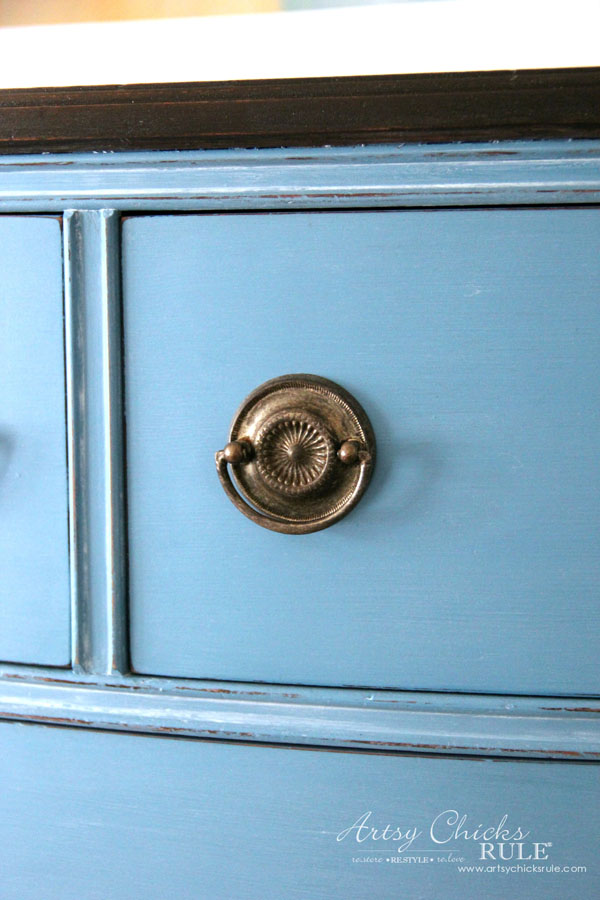 As you can see, I also distressed the edges of the paint ever so lightly.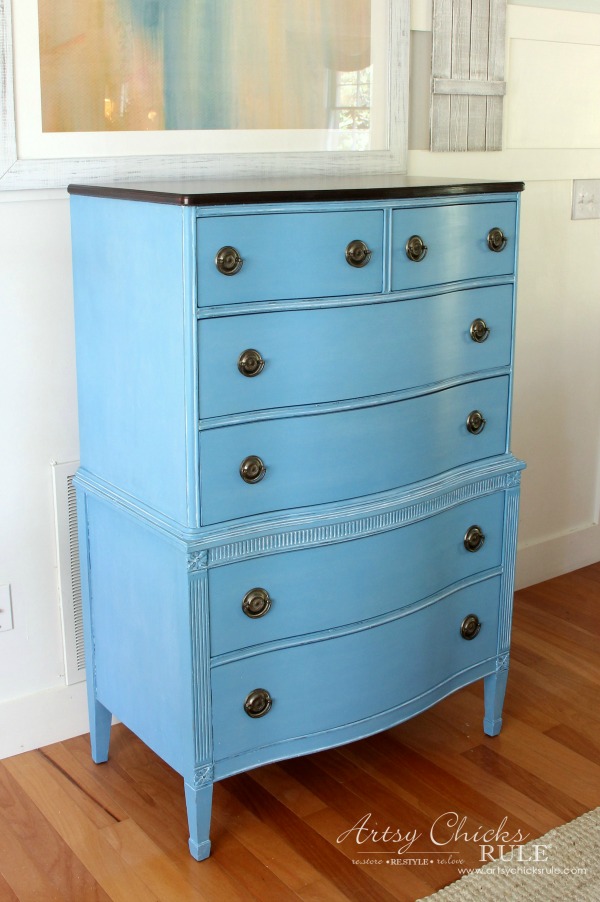 Closer side view of the White Wax so you can see the softened haze I mentioned.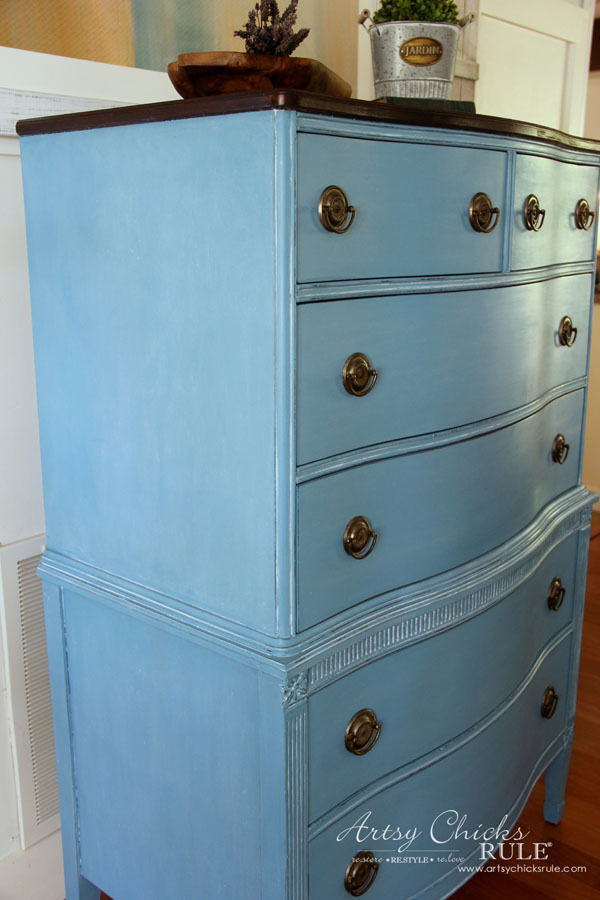 I love that warm sheen finish the buffed wax gives. :)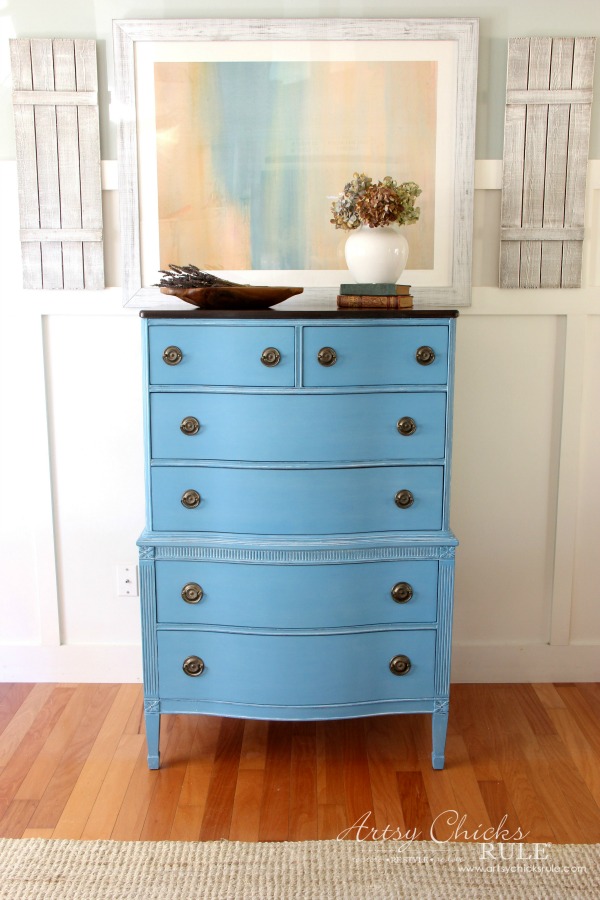 Curious about chalk paint?? I wrote an entire post devoted to all the pros and cons of using it, here >>> "Pros and Cons of Chalk Paint For Furniture"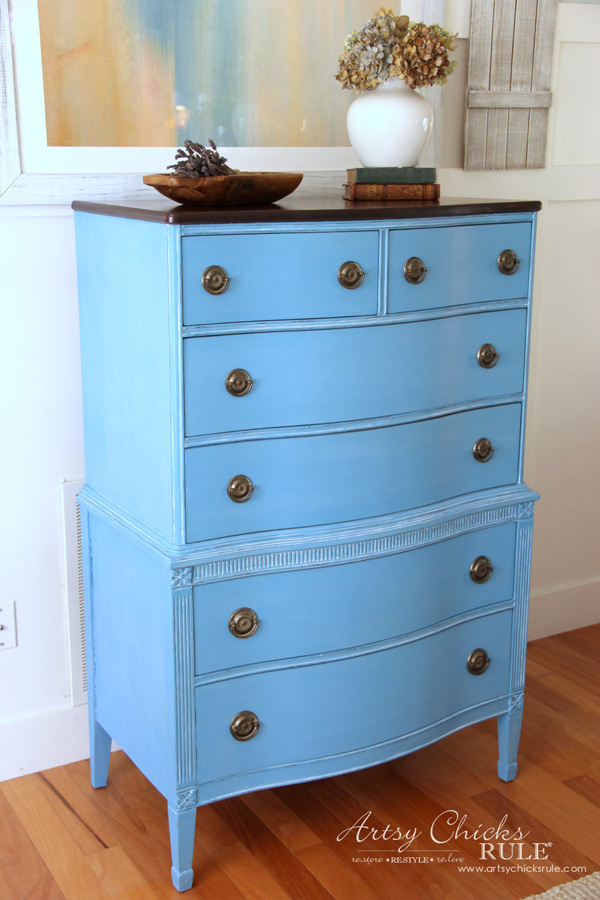 That pretty refinished wood top…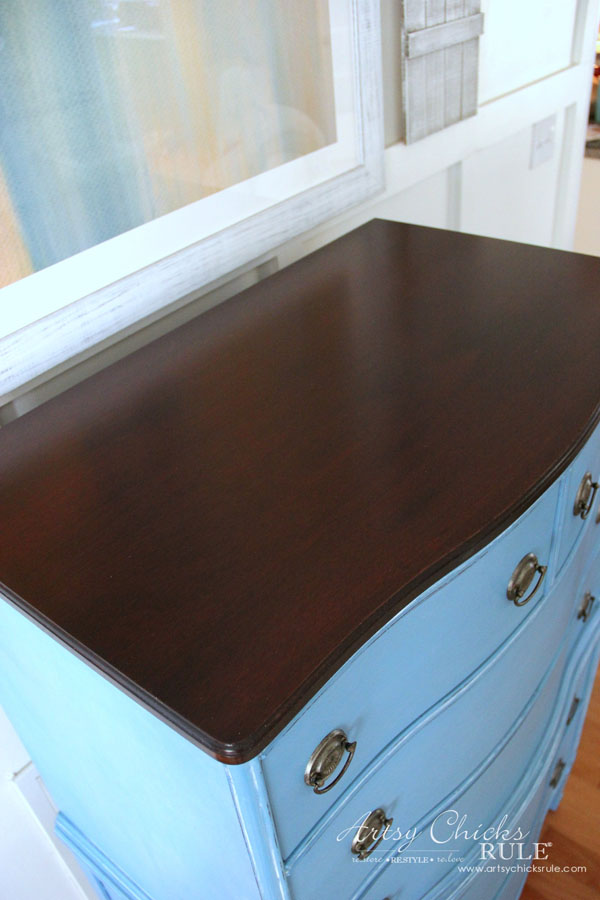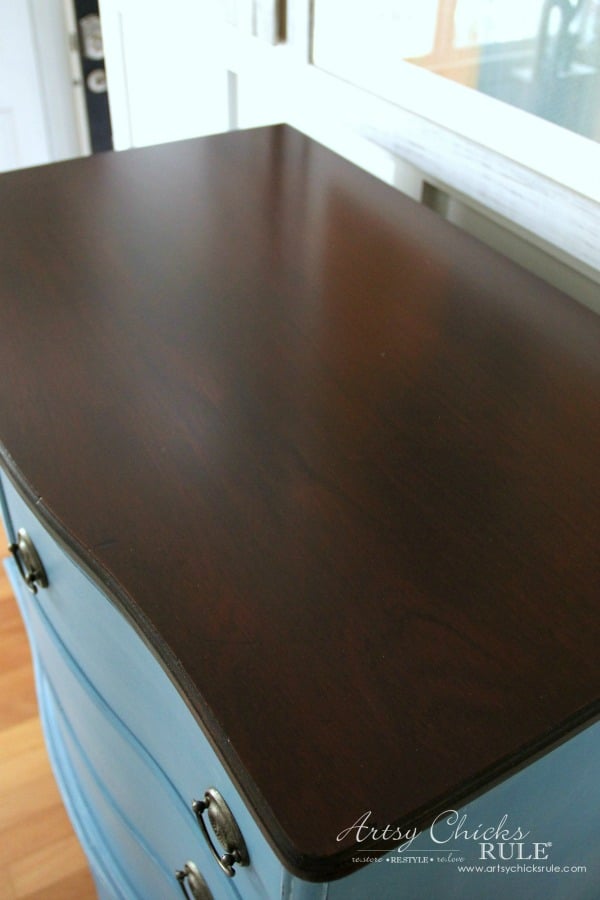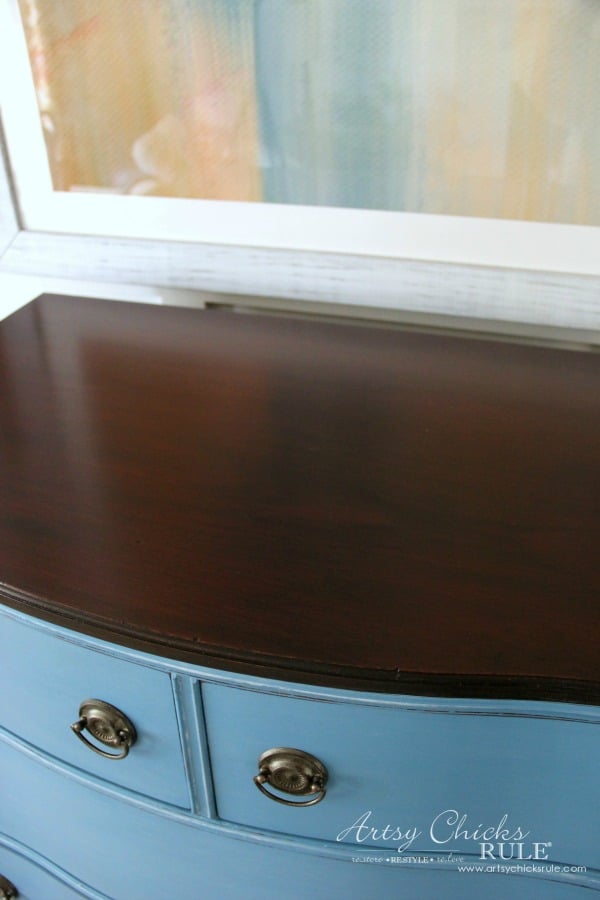 I'm so happy with how it all turned out.
I had originally planned to list this one to sell but in the meantime, we had given our son our large dresser.
It was a dark cherry wood that matches his room perfectly.
(he's getting a room makeover…I've still got a DIY tufted "leather" headboard to share with y'all!)
Our master bedroom is more beach/coastal themed now so decided to use this chest in there.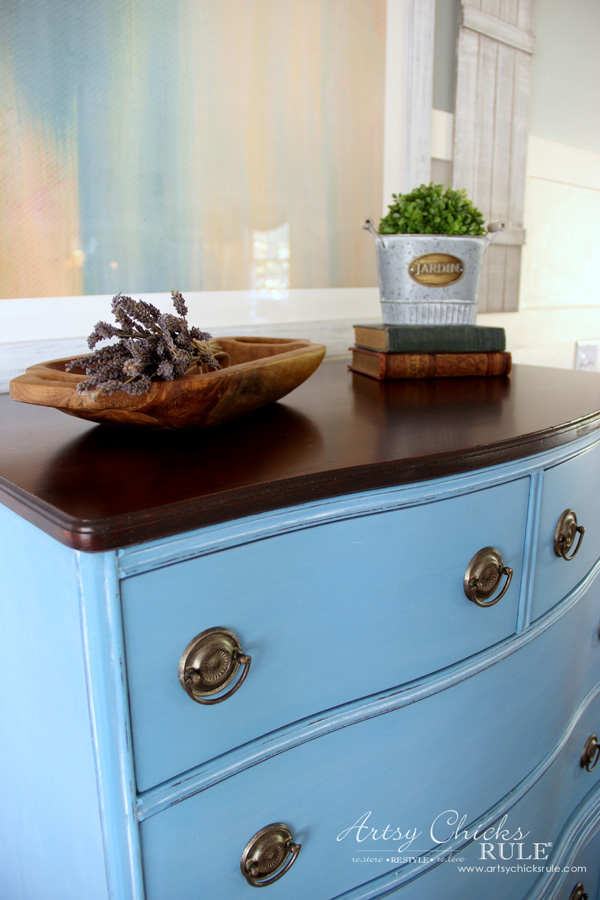 And to give you an idea of with the white wax and without…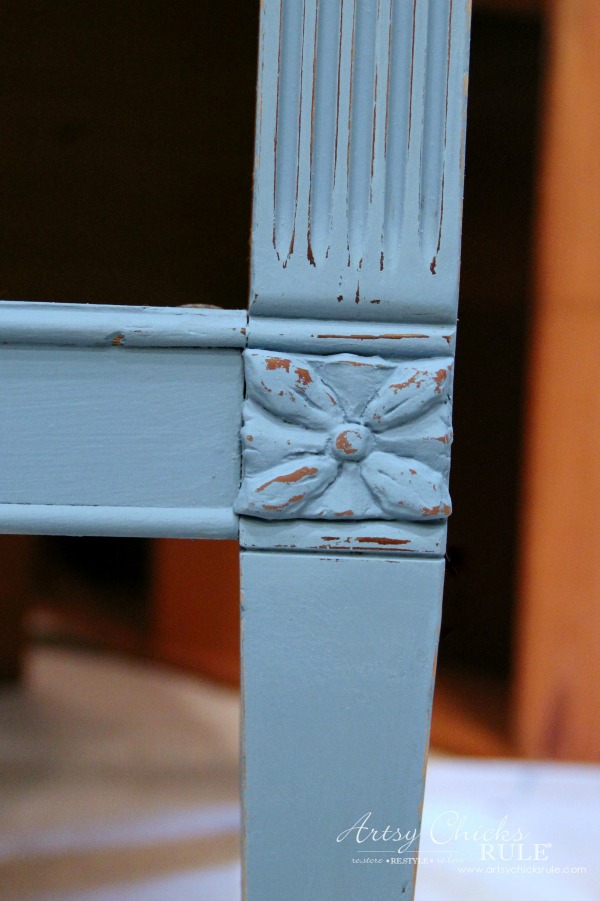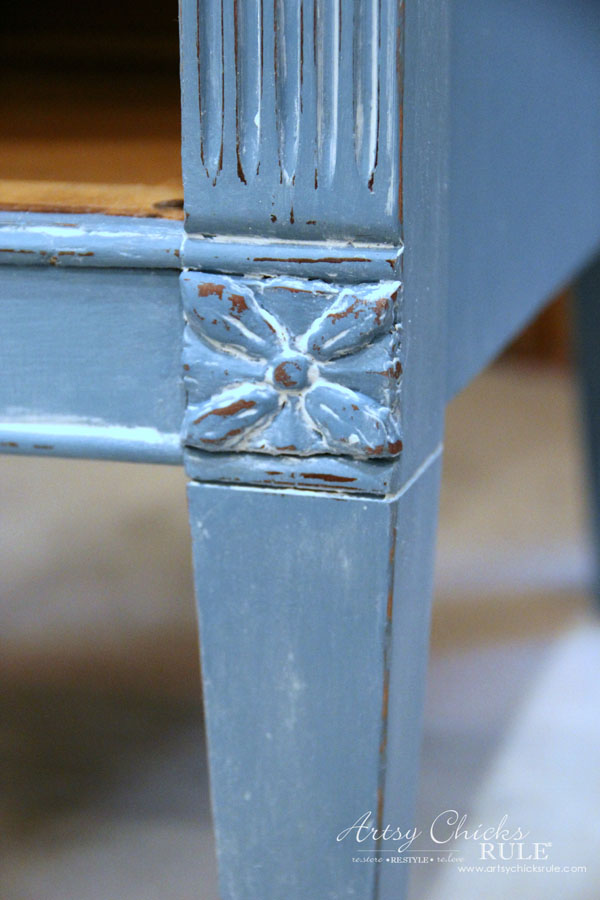 And that, by the way, is the "faux" piece of molding I made.
Would you be able to pick it out if you didn't know?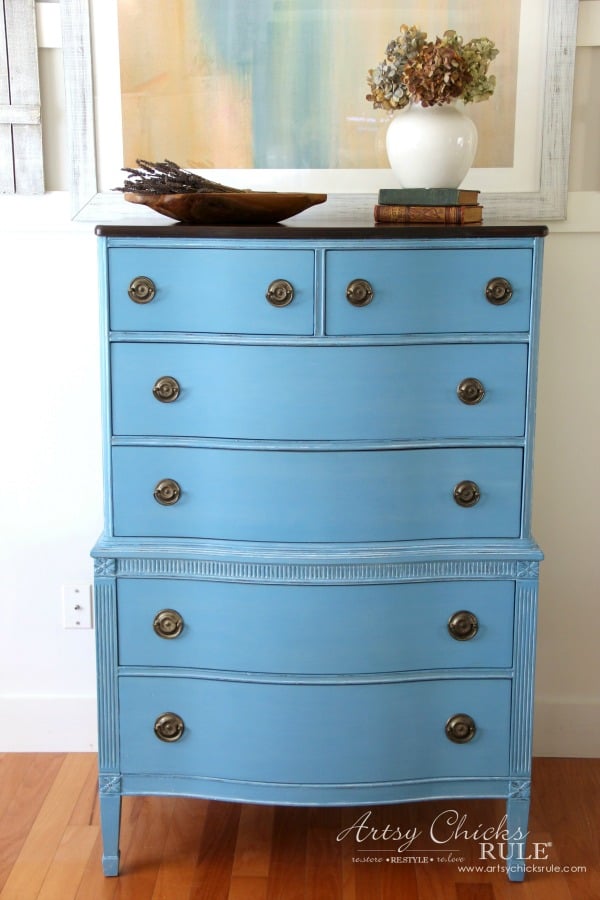 Have you got a project to tackle? Or maybe a piece missing molding like this one?
Well…just tackle it! ;) Get that finish restained….or repainted. As you can see, both are very do-able.
And missing molding won't even hold you back!
Be sure to PIN this for later so you can try out the Giverny Chalk Paint too!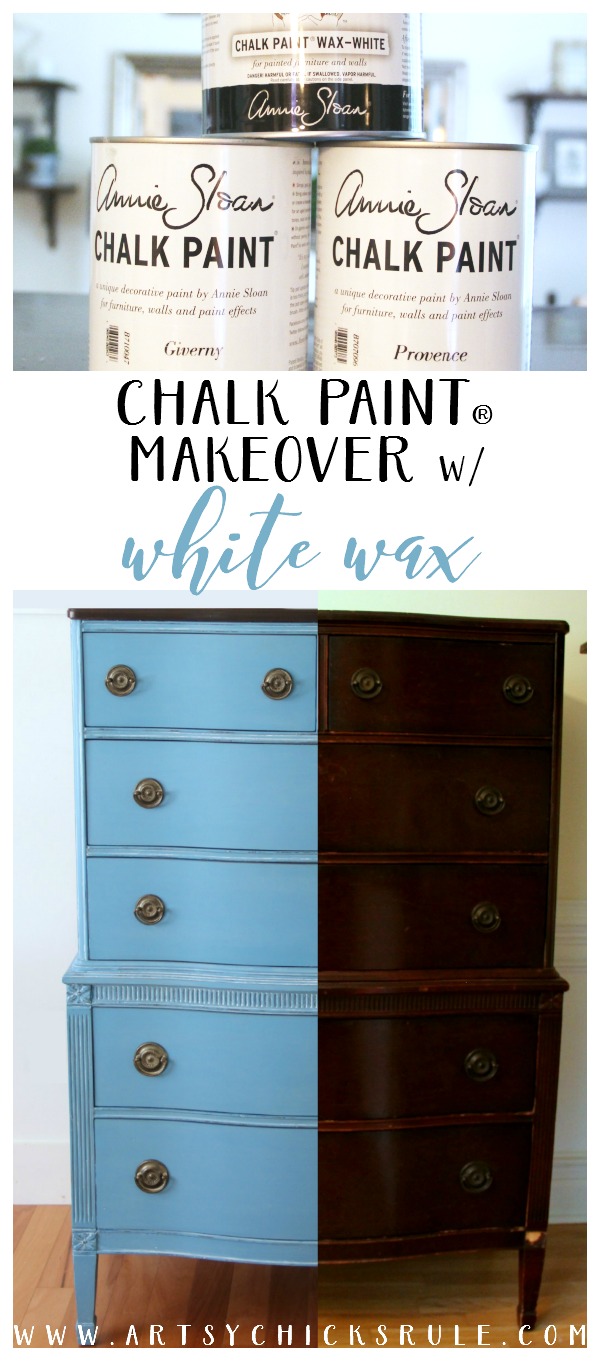 You might also like this project! (using Coastal Blue paint and 2 tone)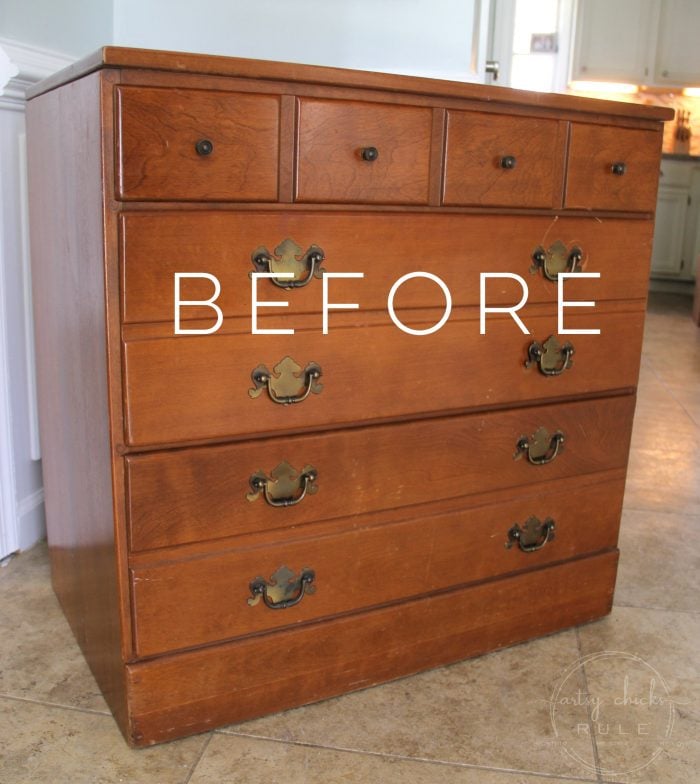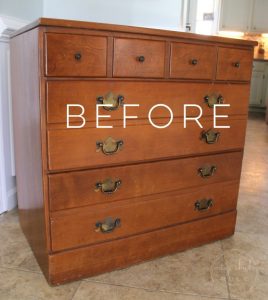 See it, here.
Now let's see what kind of Trash To Treasure Transformations my friends had this month!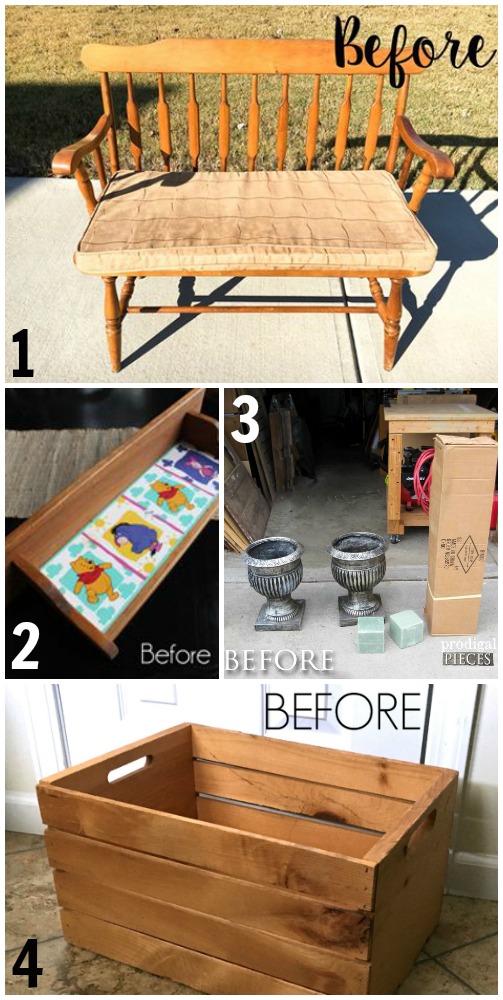 I'll see you guys back here on Thursday for Part 3 (Study, Foyer & Porch) of my Coastal Christmas Home Tour.
In case you missed them, here is Part 1 and Part 2.
Also, don't miss my next furniture makeover! (sad, but she's a beauty now!)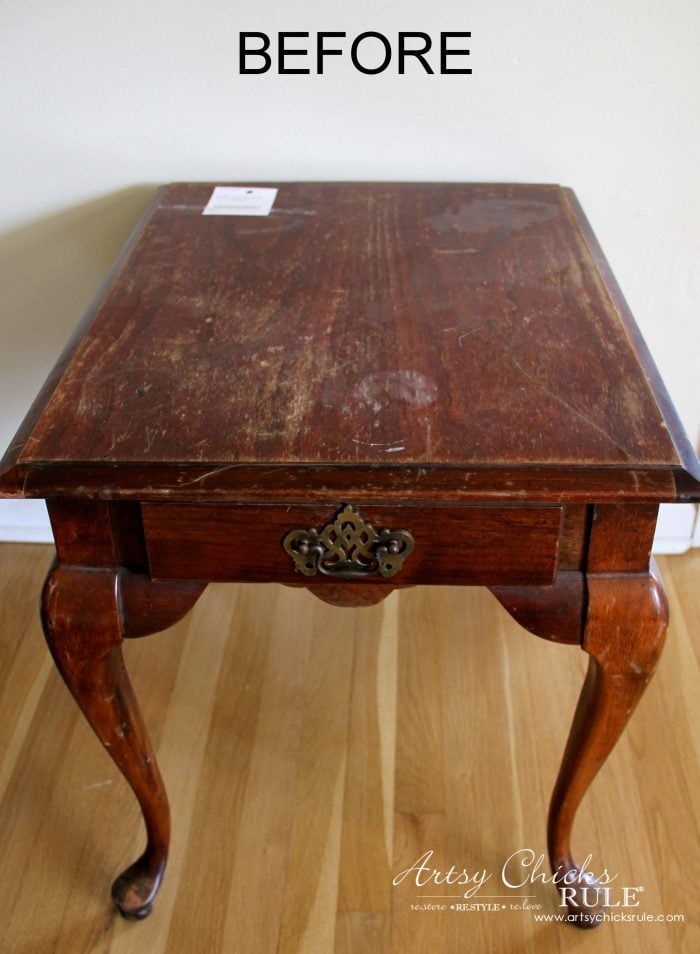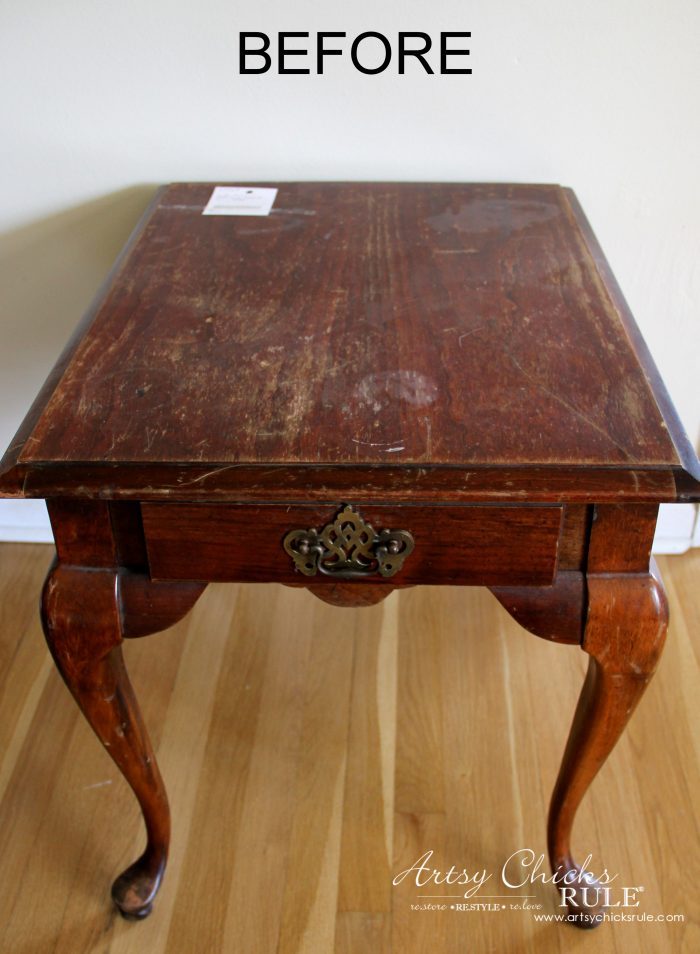 UPDATE!!! See it now, here!!
See you then sweet friends!
xoxo