Thrifty Print Turned Tiled Coastal Tray (Trash to Treasure Tuesday)
This post may contain affiliate links. Please see disclosures here.
Turn an old print into a tiled coastal tray! It's easy…and fun!!
Hey Guys!!
It's Trash to Treasure Tuesday! I just love this day of the month because it's one of my favorite things to do…..
…turn someone else's "trash" into a treasure!
I'd say 90% of my home is just that.
I also love to share with you how to look past what you see at the thrift store or garage sale and envision what things can be instead.
Like this lovely…..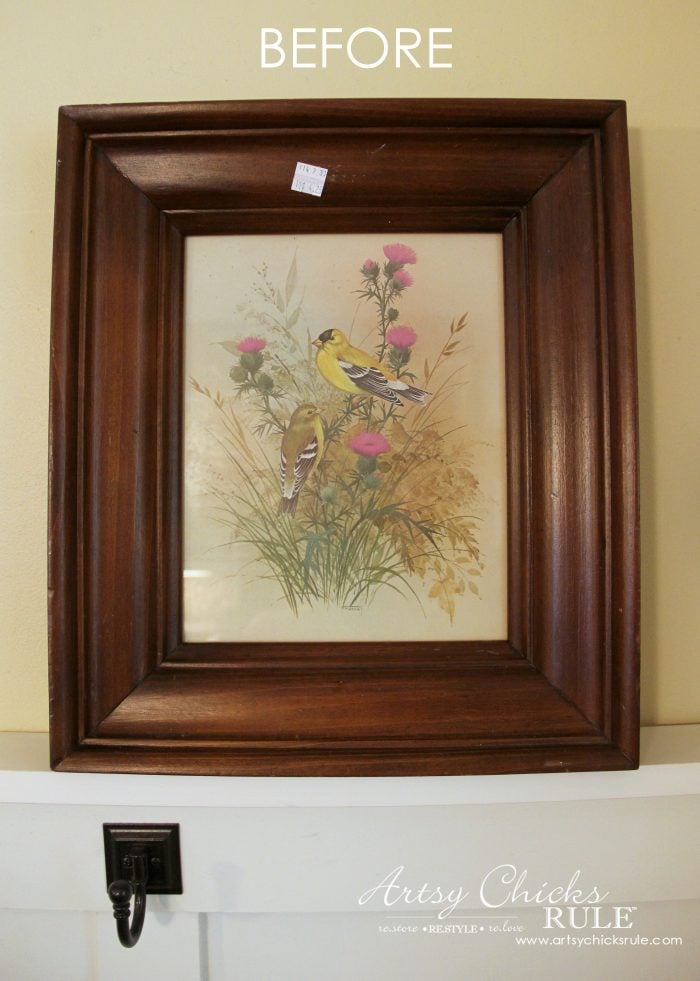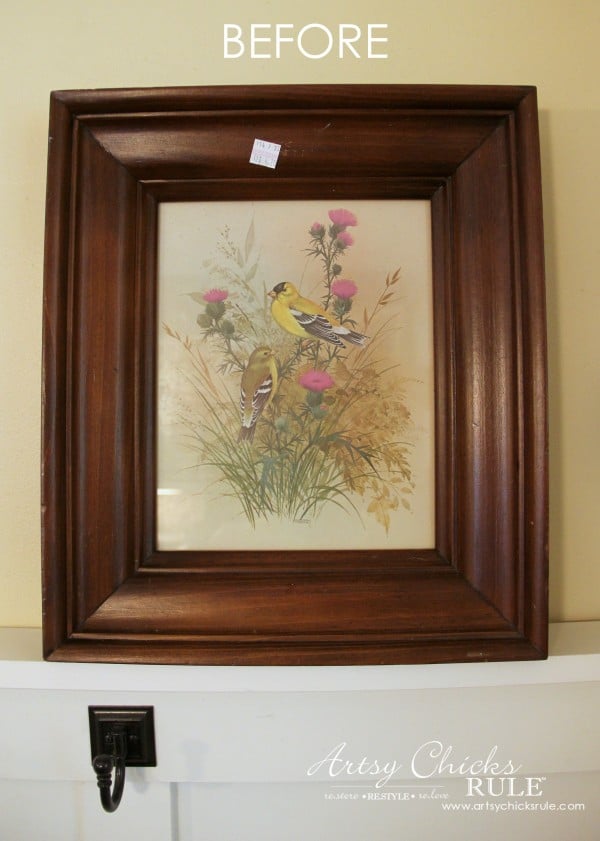 Just an old print and frame, right?
But wow, what a fabulous, well made heavy wood frame it is!
It even had the original sales tag on the back….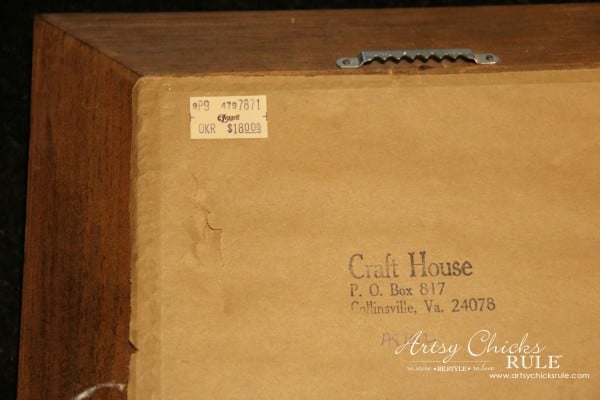 Neat.
So I picked it up and bought it without even knowing what it would be….but knowing that it could be something great.
Maybe something like this?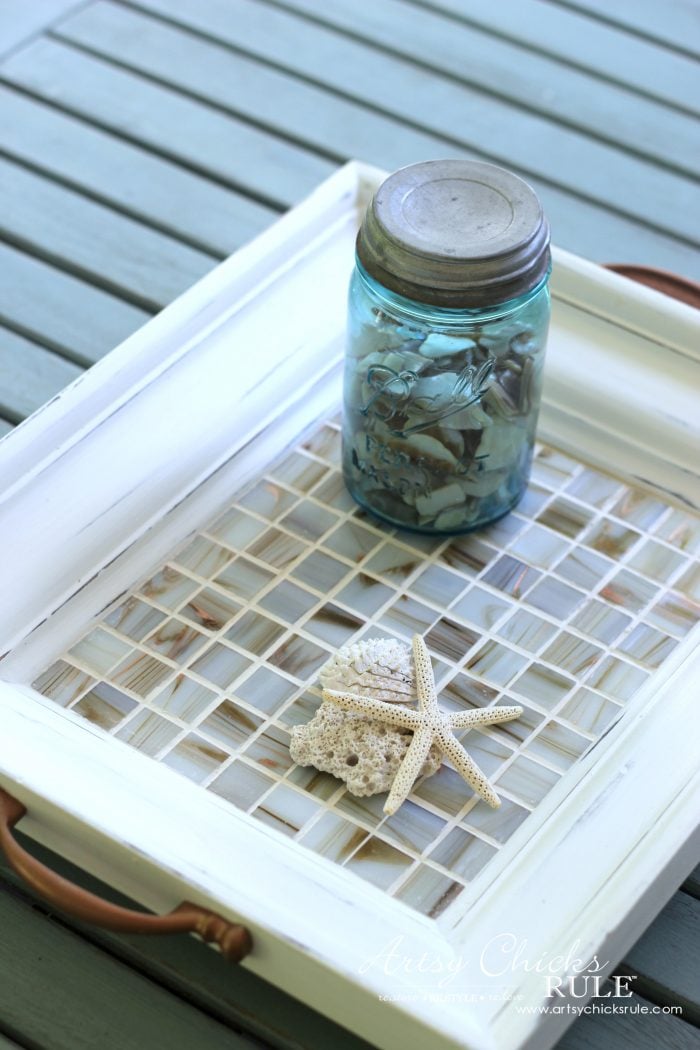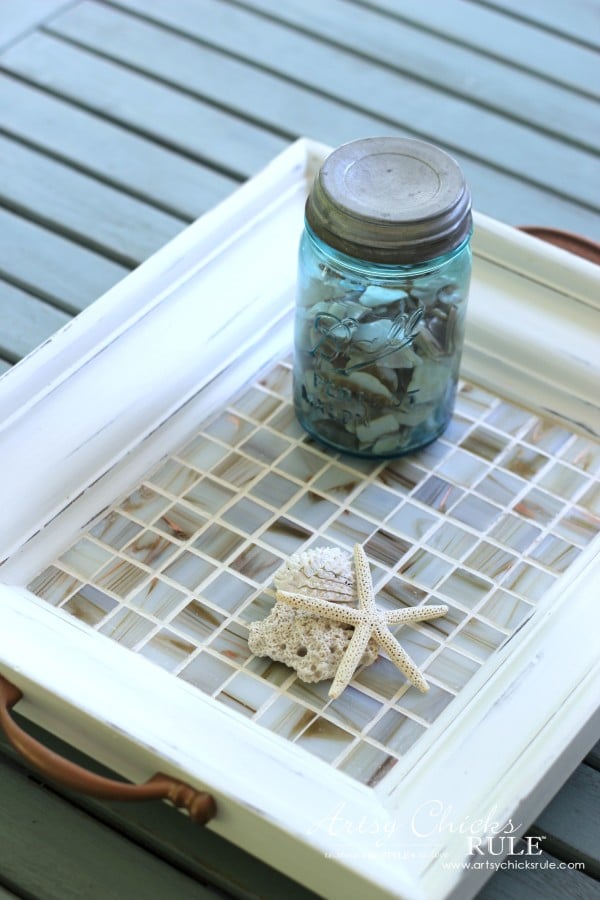 A tiled coastal tray.
Who would've thought that? But yep, it was perfect for this.
I gave it two coats of Pure White (Chalk Paint® by Annie Sloan)
Then I glued the tile pieces right onto the glass (no worries, that print is still underneath) using (*affiliate link) E6000® Craft Adhesive .
That stuff means business. It's super powerful in strength …and smell.
I use it outside.
Then I went down in the garage to see if I had some ready made grout.
(It's almost a store in there so I figured I had some (that's not necessarily always good thing–>too much stuff!)…and I did! ;) )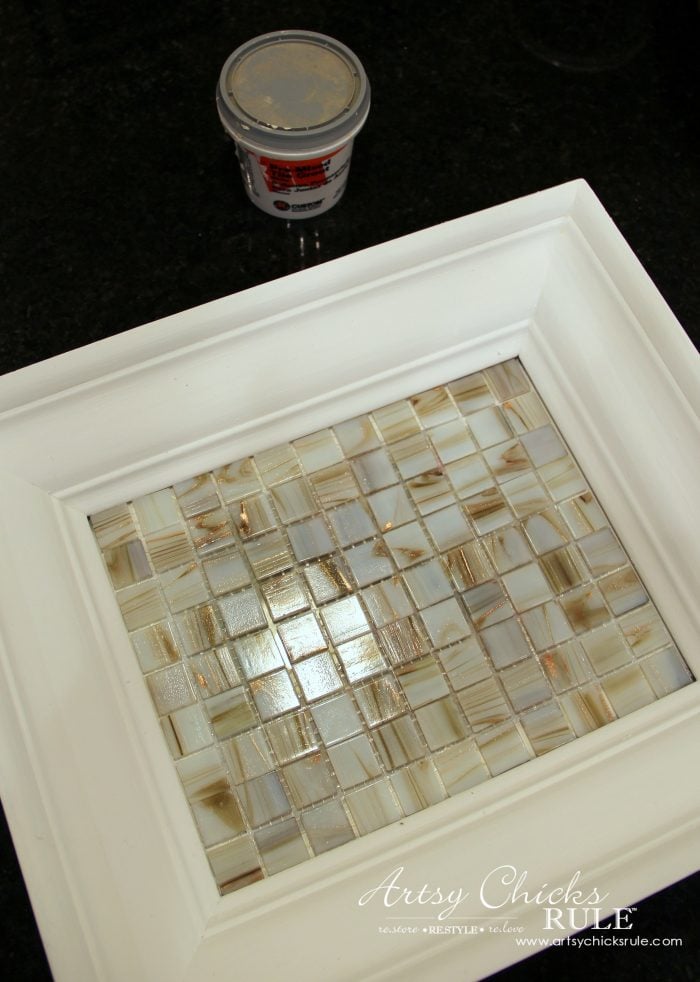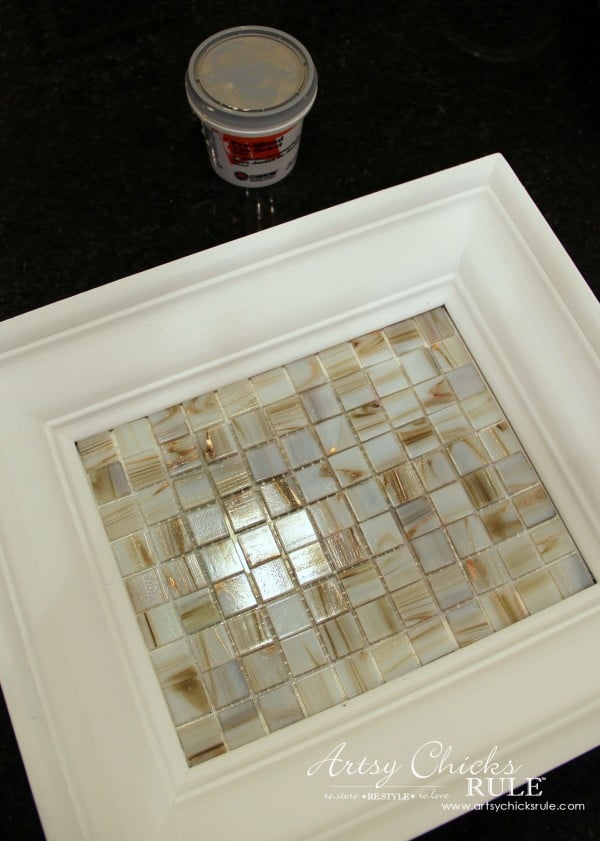 By they way, I squished the tiles in so they'd fit. I was not about to CUT tiles to fit this frame.
Thankfully it worked out perfectly.
So after the E6000 set overnight, I got to grouting.
Pretty simple really.
I didn't even pull out my "grouting supplies". I just used a putty knife to work it into the grout lines.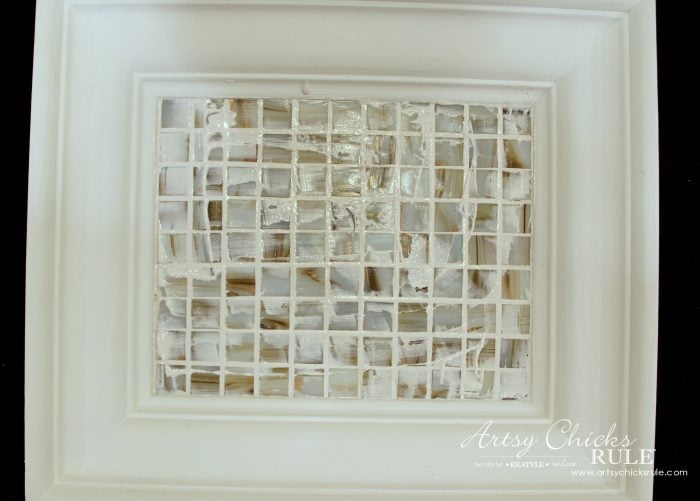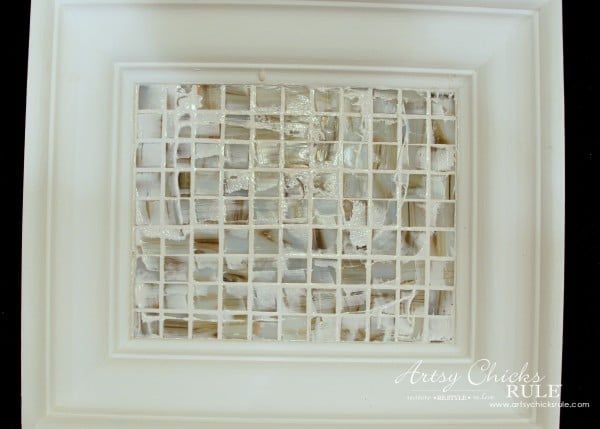 Then I carefully wiped away the excess with a damp paper towel.
After that dried for about 30 minutes, I came back and wiped again with another, clean damp paper towel to remove any residue on the tiles.
Then I let it sit and dry overnight.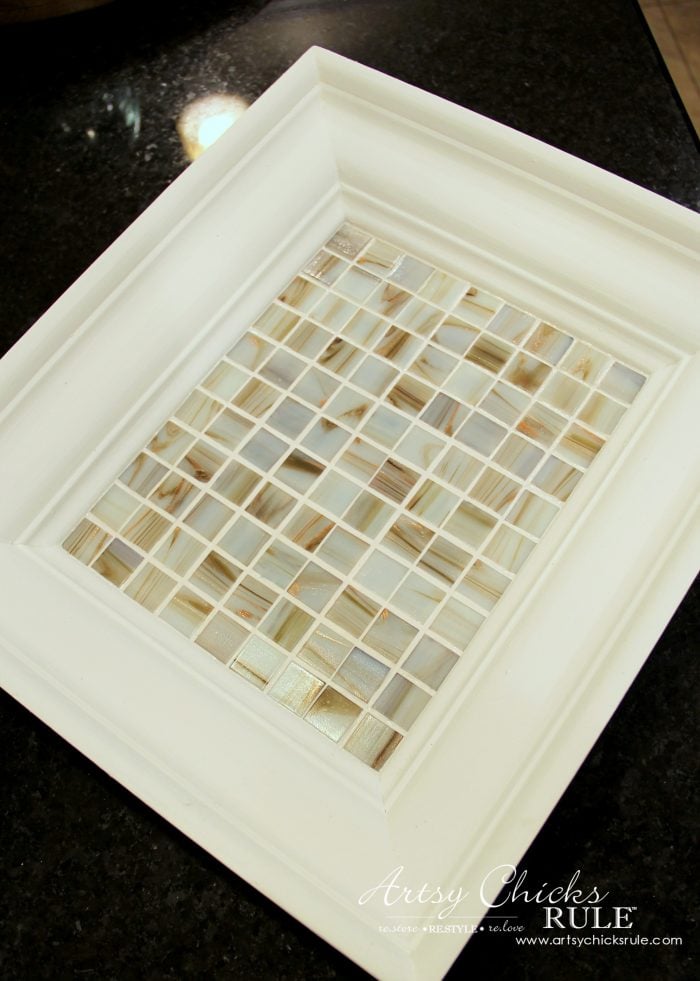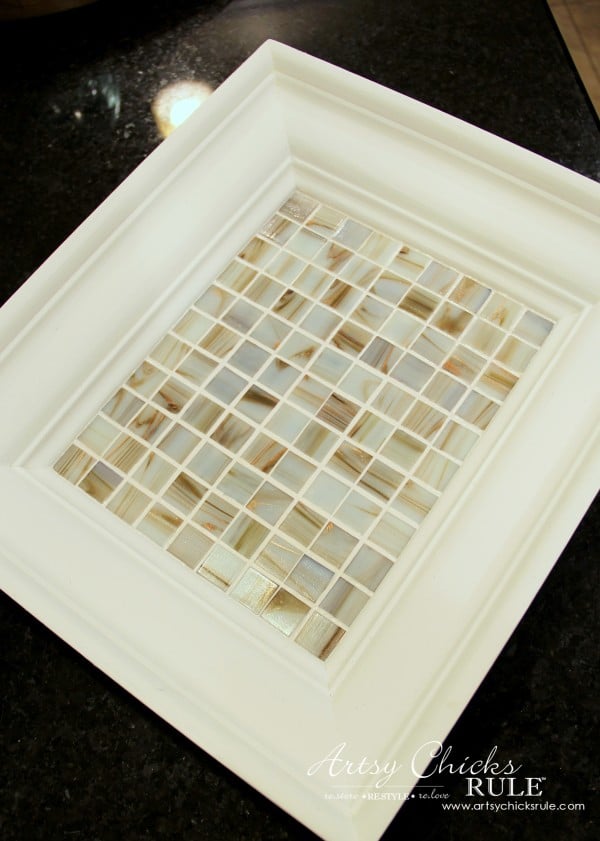 I had old brushed nickel handles from our kitchen that I decided to re-use for this tray.
I sprayed them with (*affiliate link) Rust-Oleum Hammered Copper Spray Paint to match the copper color in the tiles.
(the tiles, by the way, were bought a few years ago for another project I never got around to….imagine that!! ;) )
After that was set, I applied one coat of Clear Wax on the painted wood and lightly sanded it to distress.
Then I glued the handles to the sides. (with the same E6000 glue)
Done!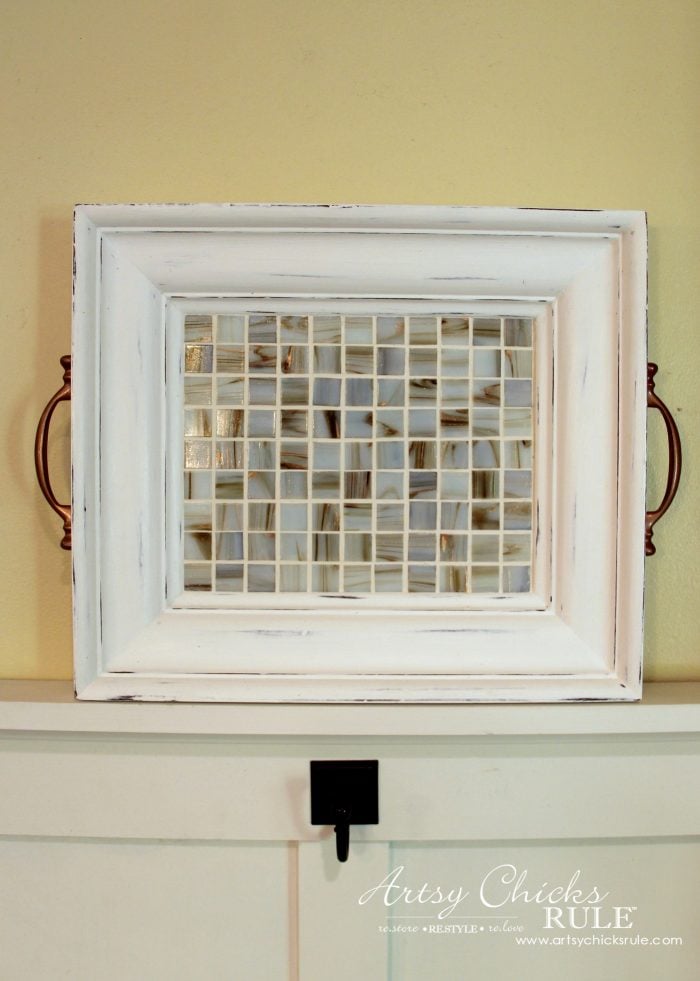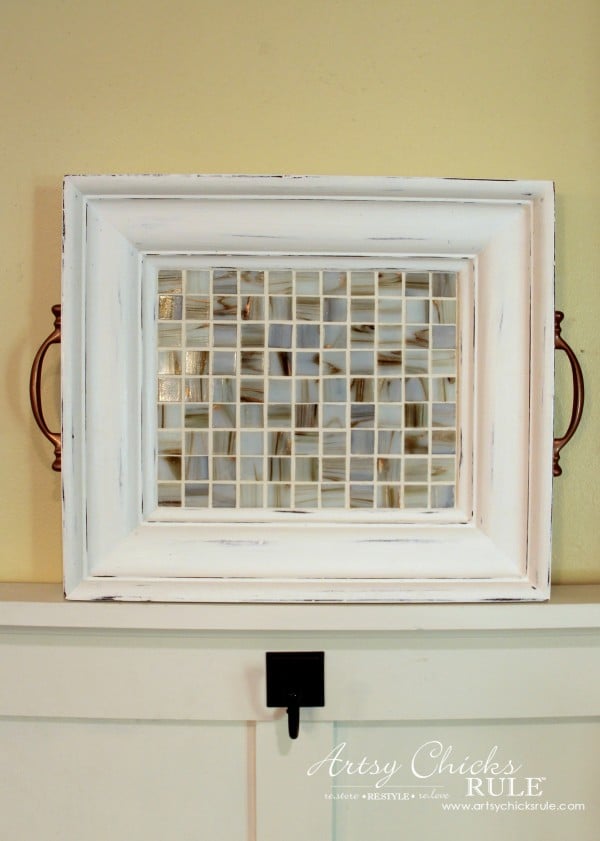 So easy. (really!)
And what a fun tray to display my pretties on…..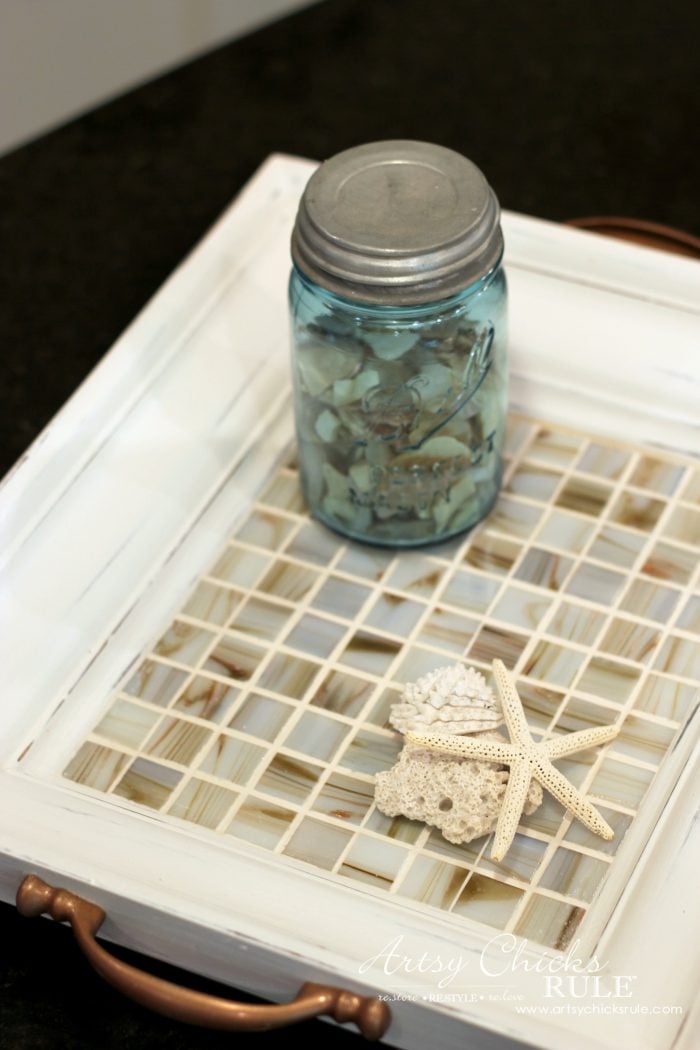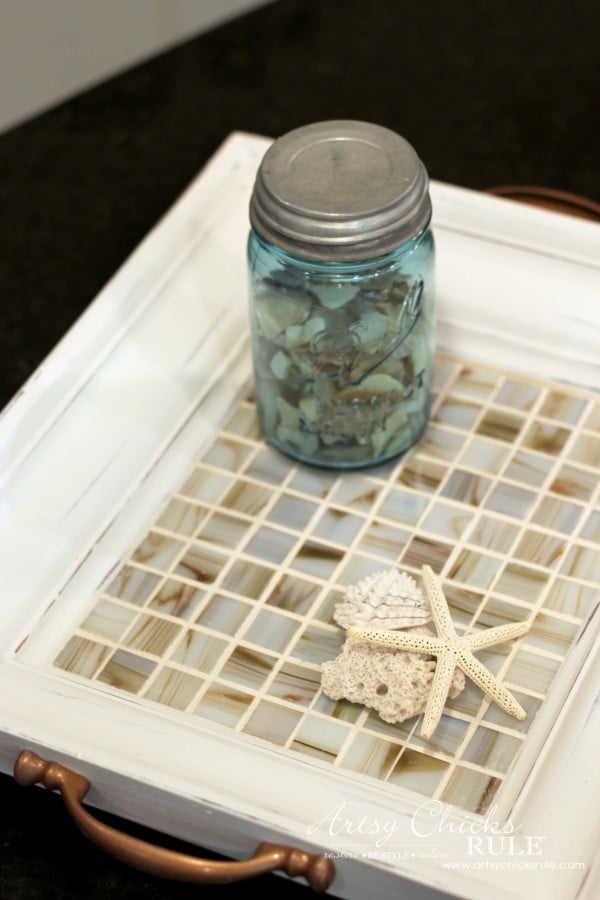 I love how the tile mimics the shells I have in this blue Ball Mason jar…..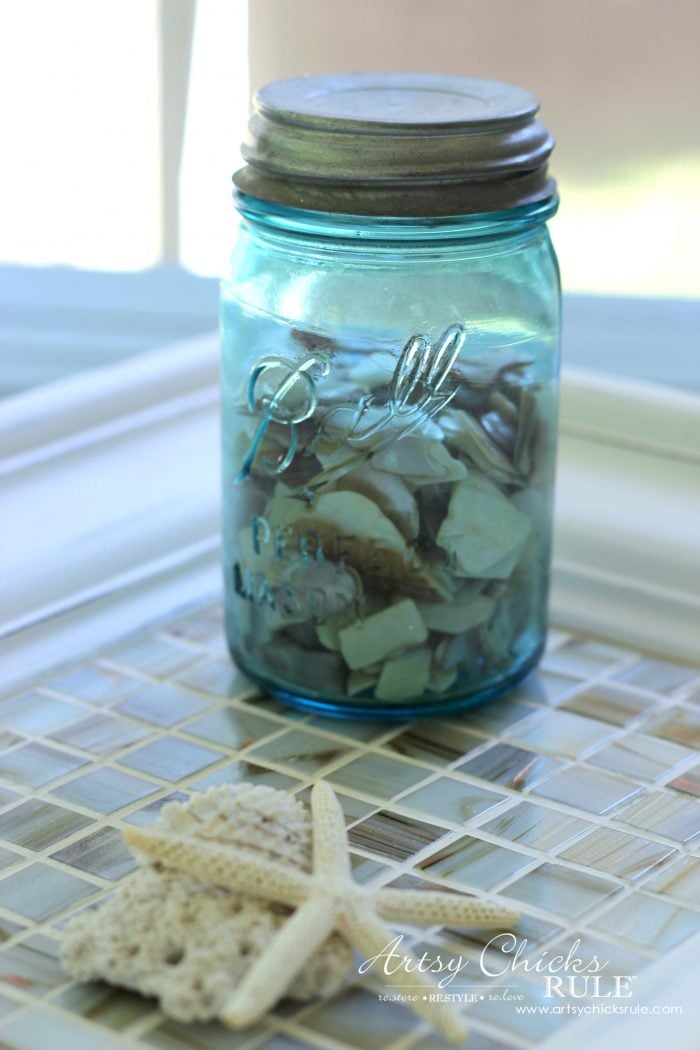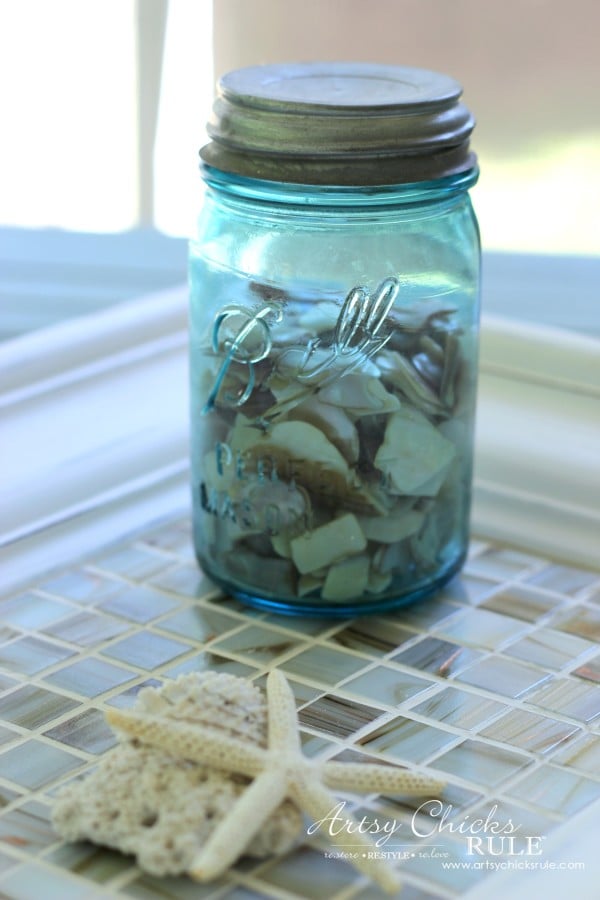 Look at those colors…..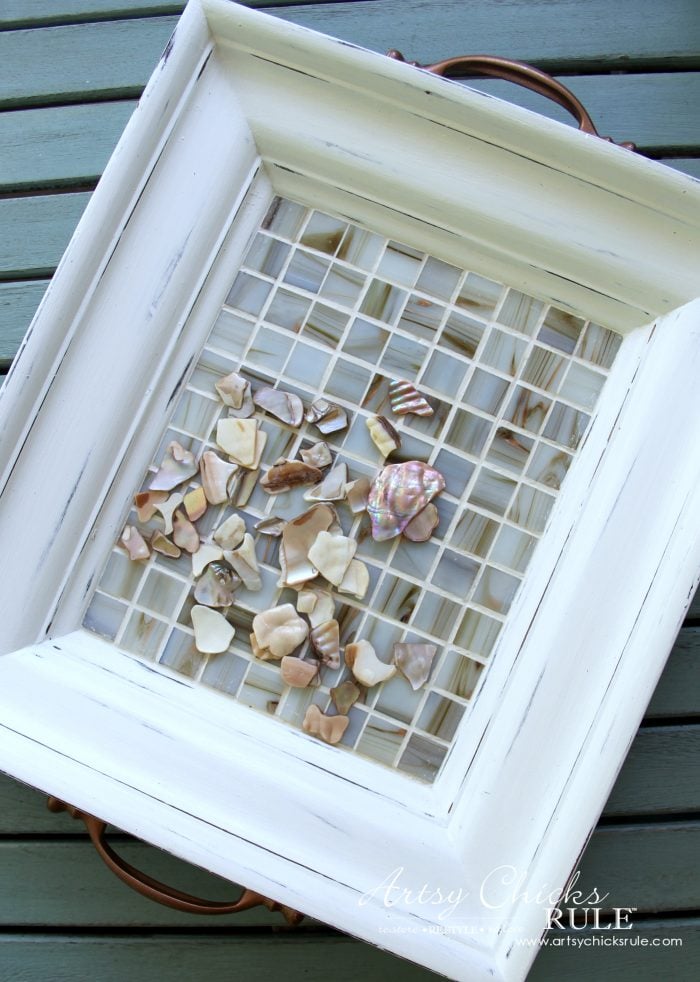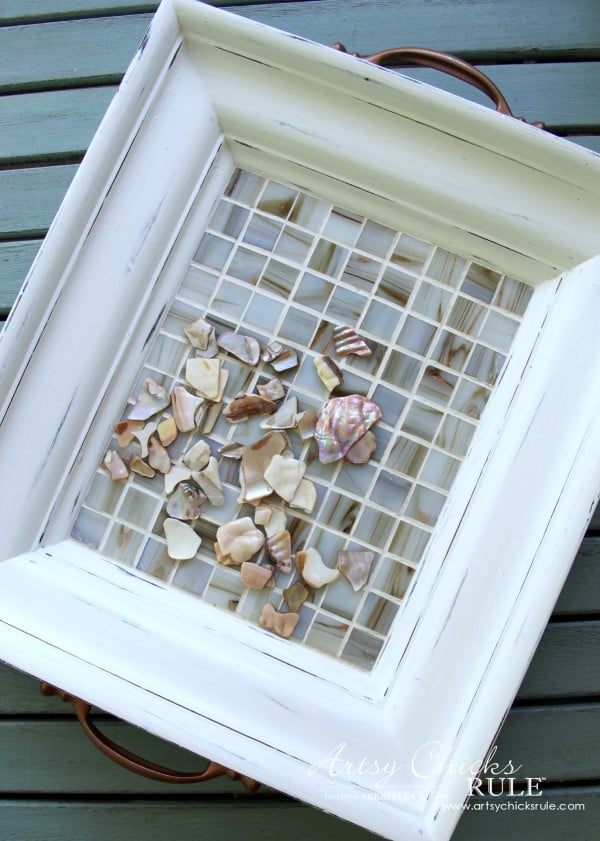 So pretty…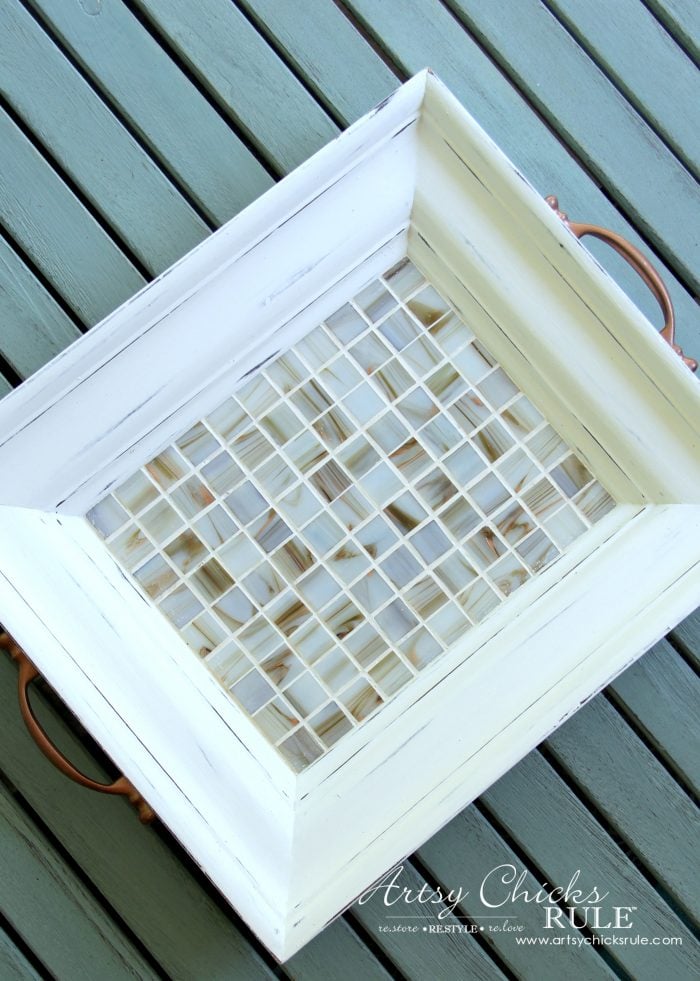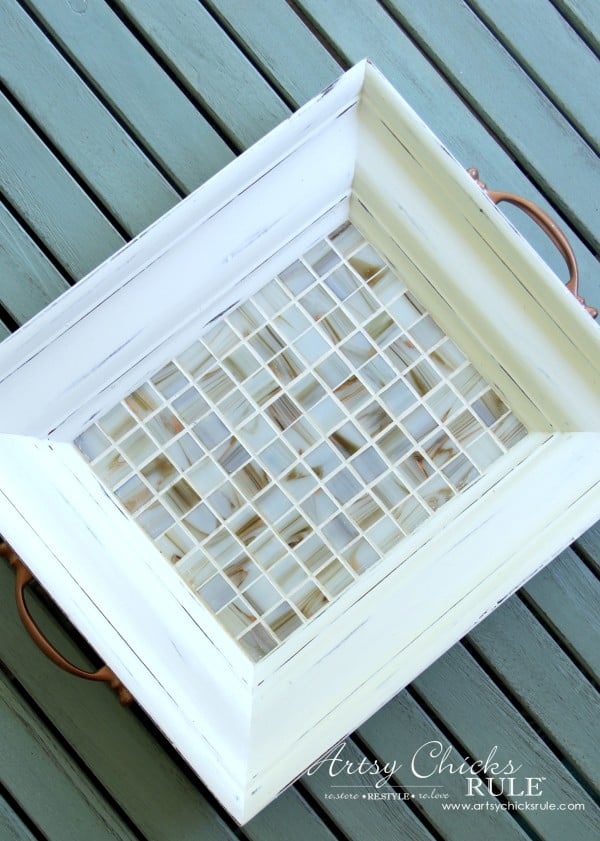 And such a simple makeover.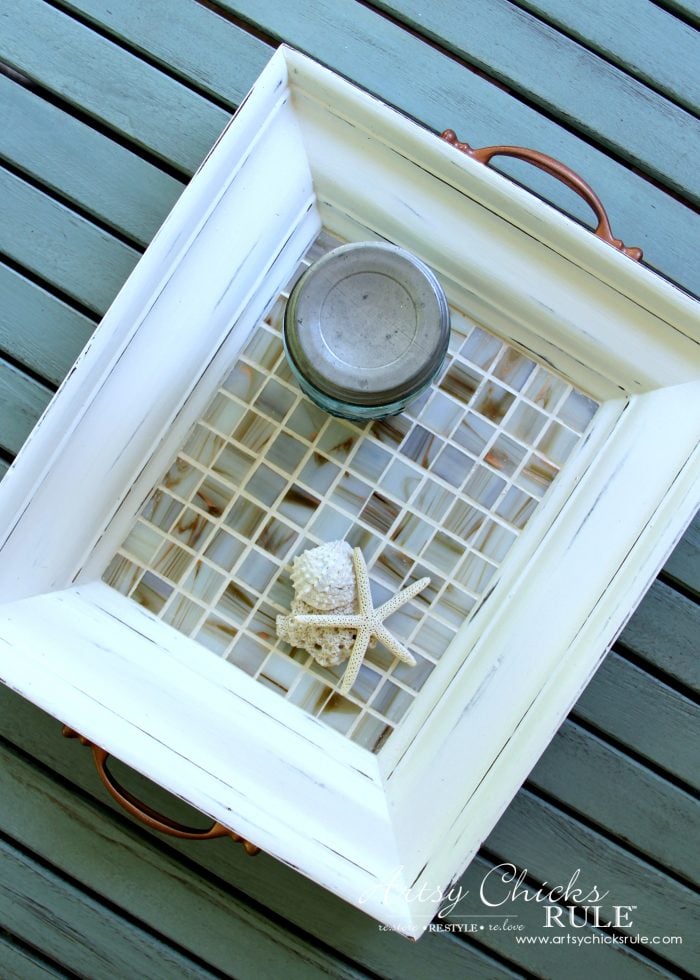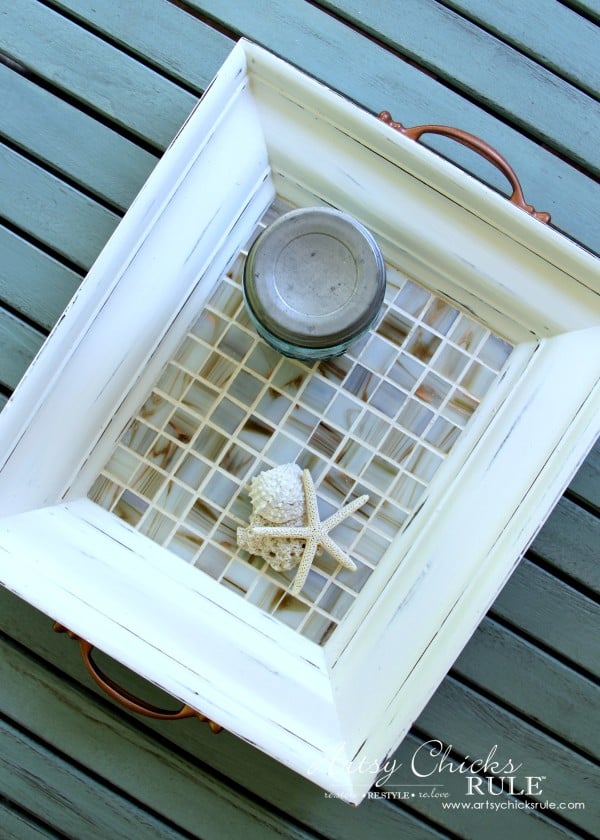 It would make a perfect gift for someone.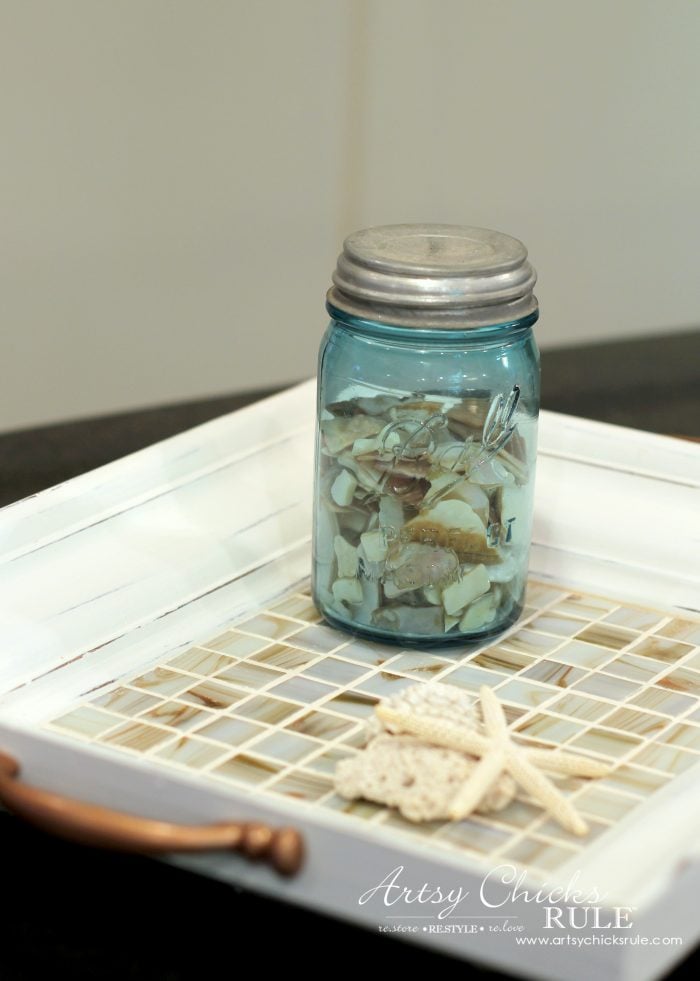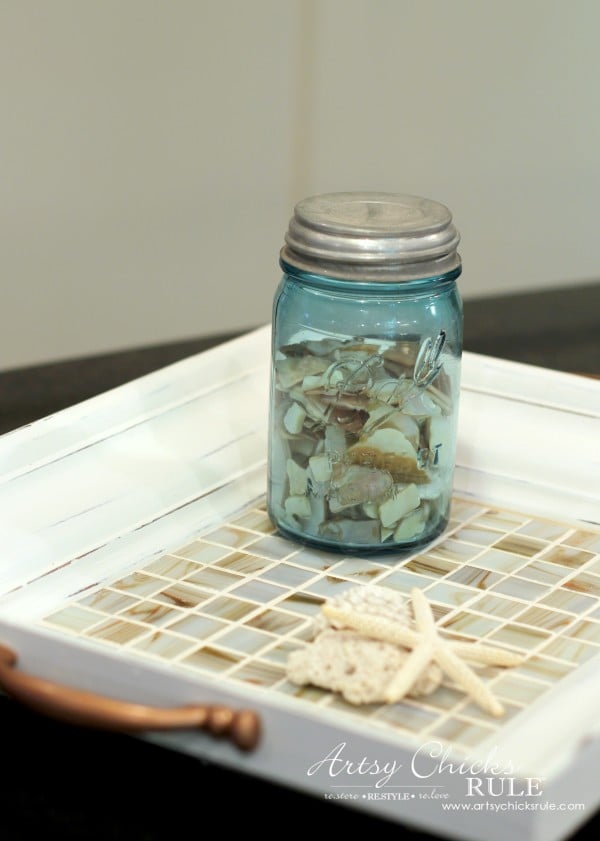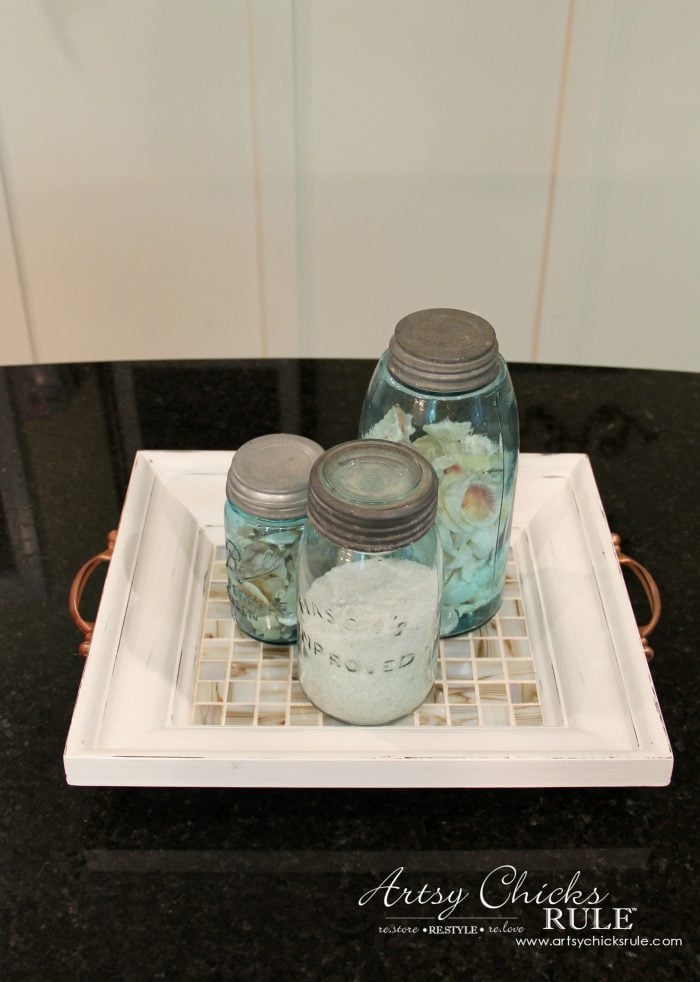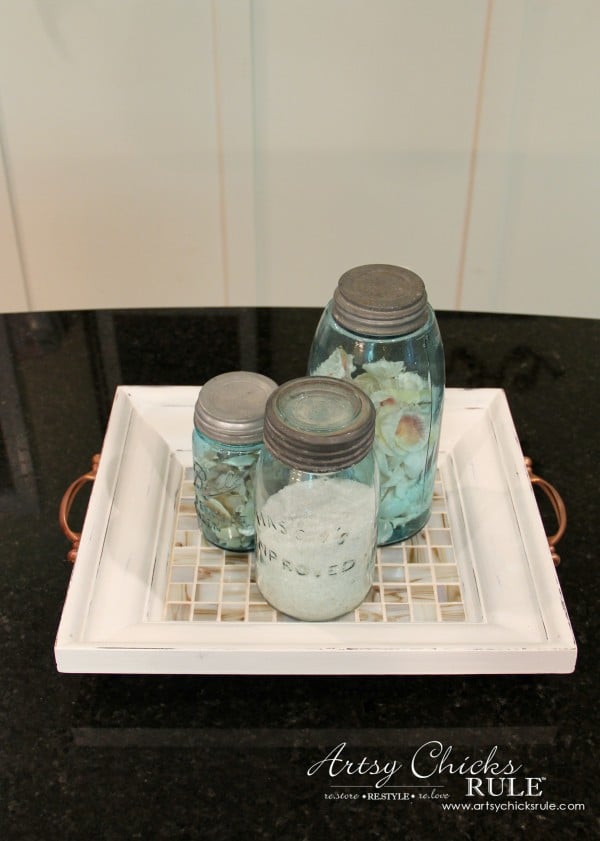 I think I'll keep it here on my kitchen island for a bit.
I'm LOVING that copper color on the handles.
I think I may have to paint something else with that color very soon. :)
PIN this tiled coastal tray for later!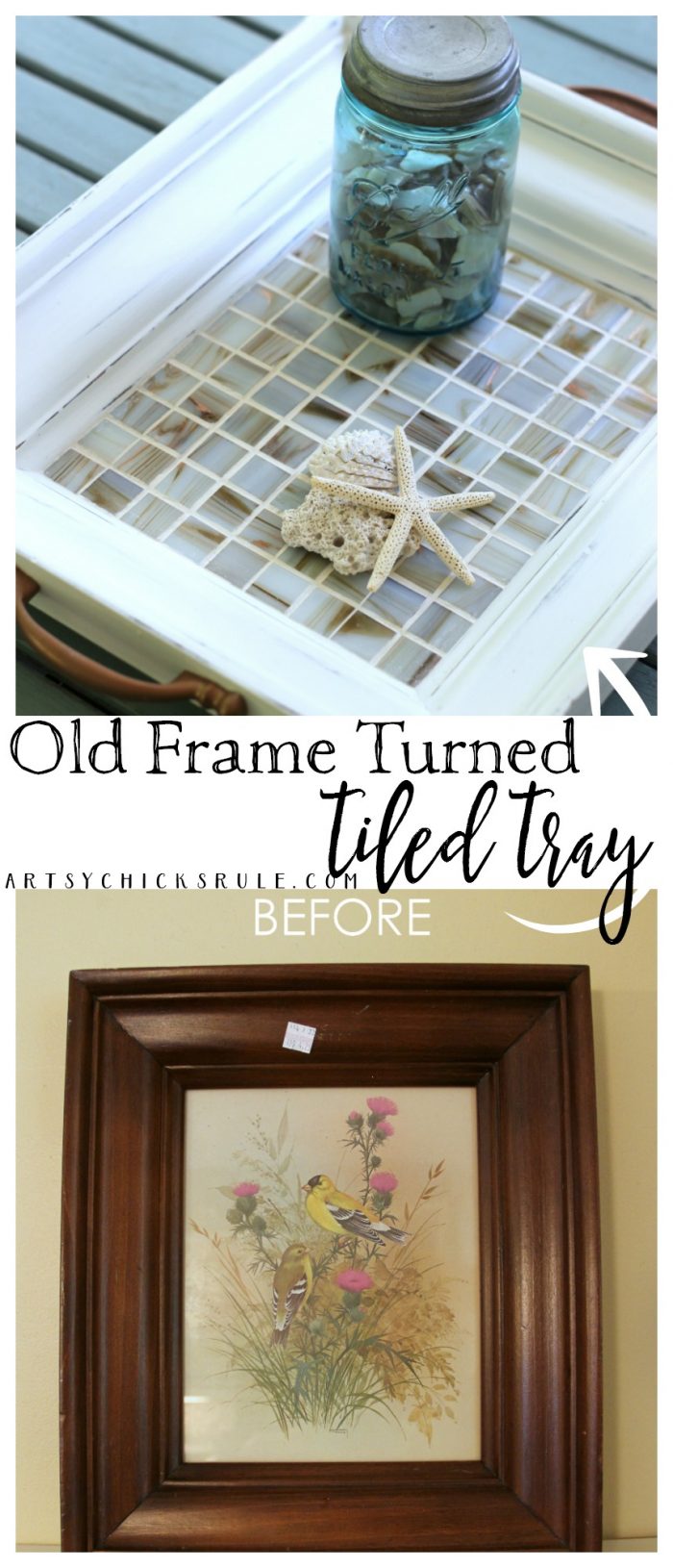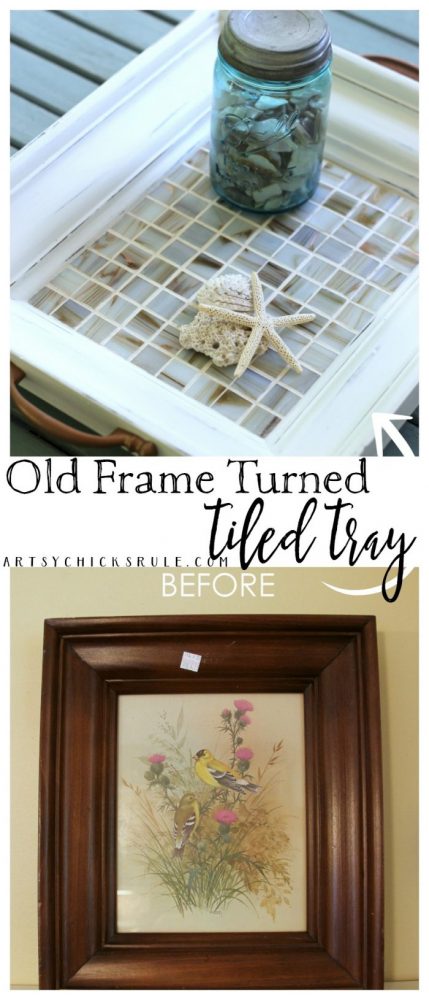 A little sneaky peek back there of my "coastal styled shelves" coming up on Thursday!
That's for our shelf/bookcase styling challenge. Are y'all joining in too?
Check out the Facebook group .. here .. for more details!
We'd love to have you!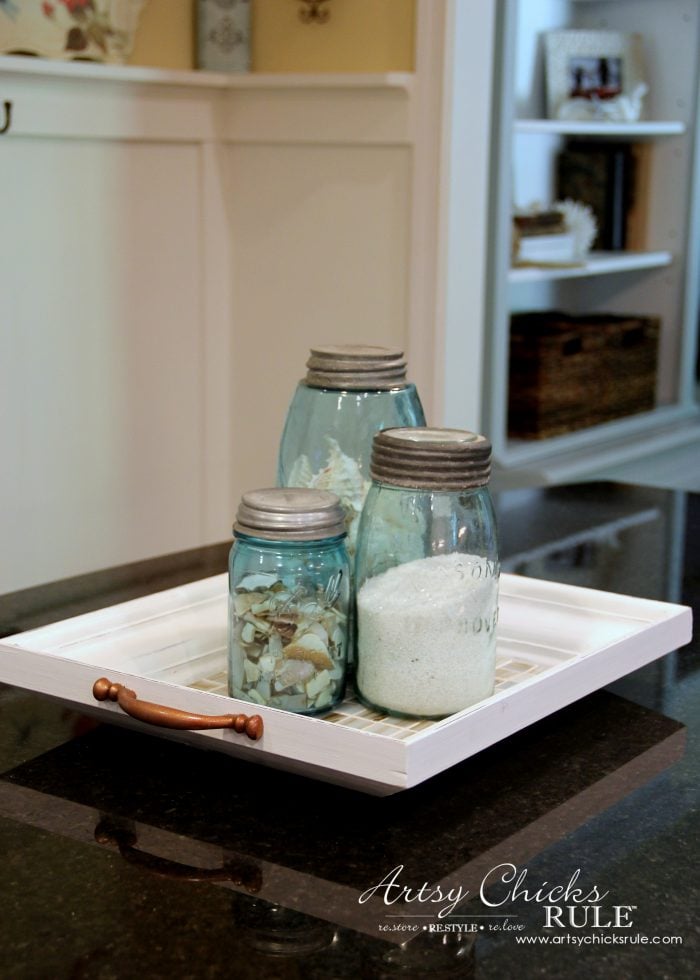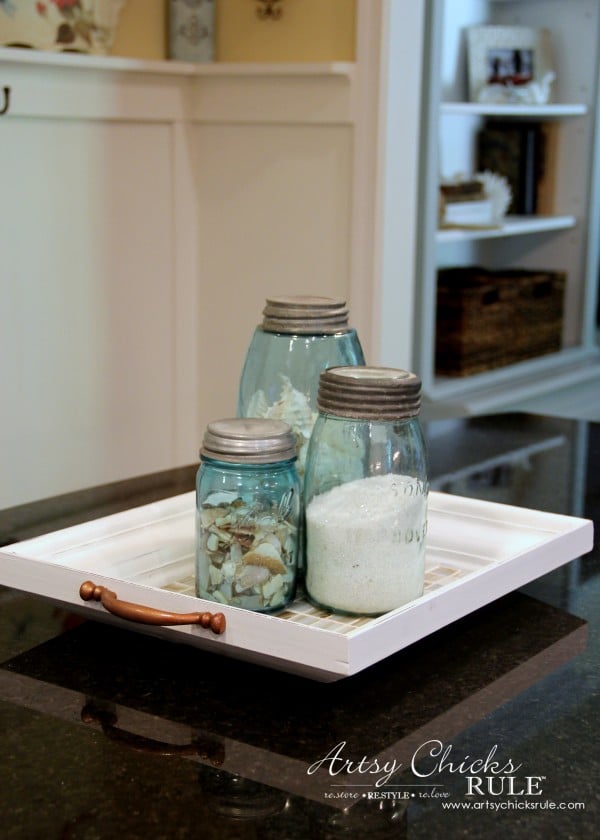 So that is my "Trash to Treasure" makeover for this month!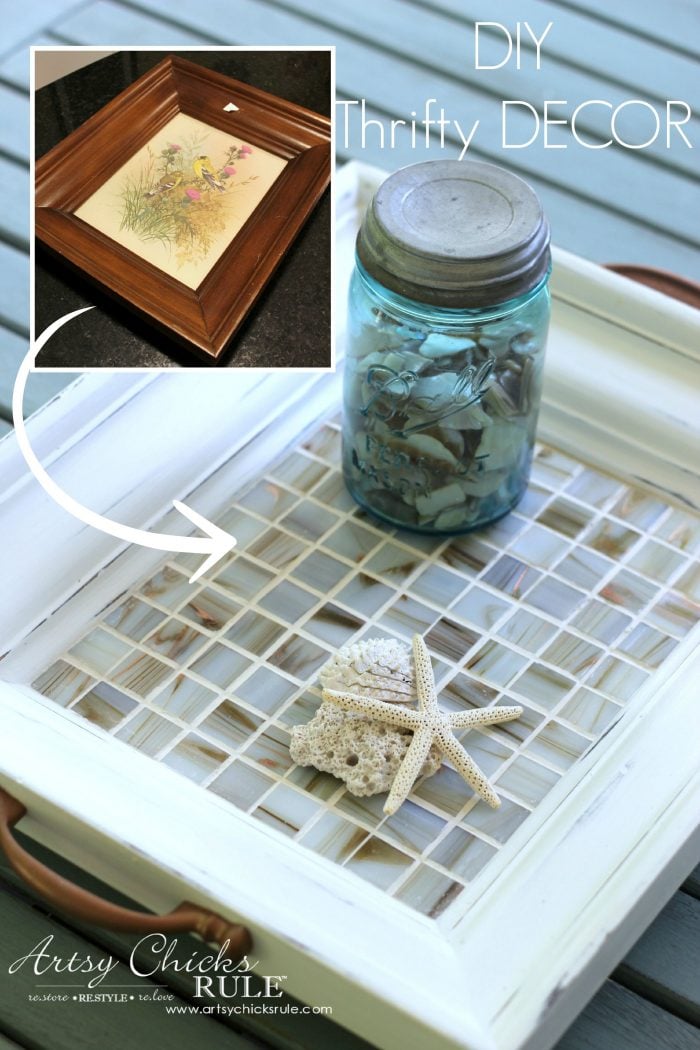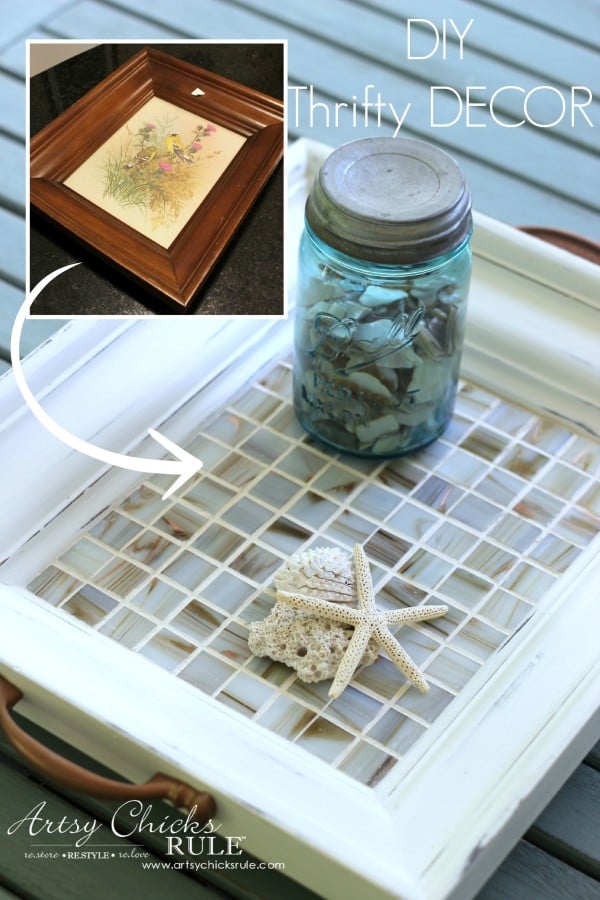 I'd love to hear about (or see, send me a photo!) what you've made over recently!
**Here's another tiled tray I've done recently…. >>> "Old Framed Turned Tiled Tray"
Be sure to check out the goodies my friends' made over below. :)
See you on Thursday with my coastal styled bookcase!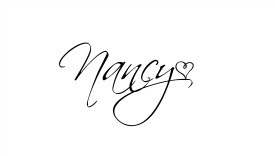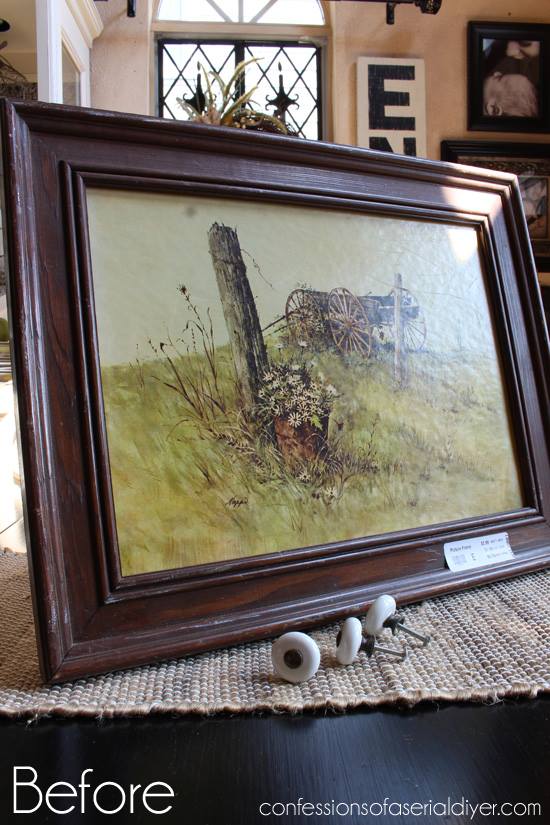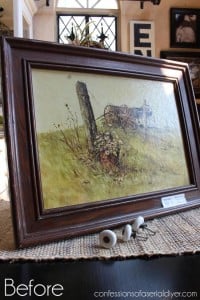 Confessions of a Serial Do It Yourselfer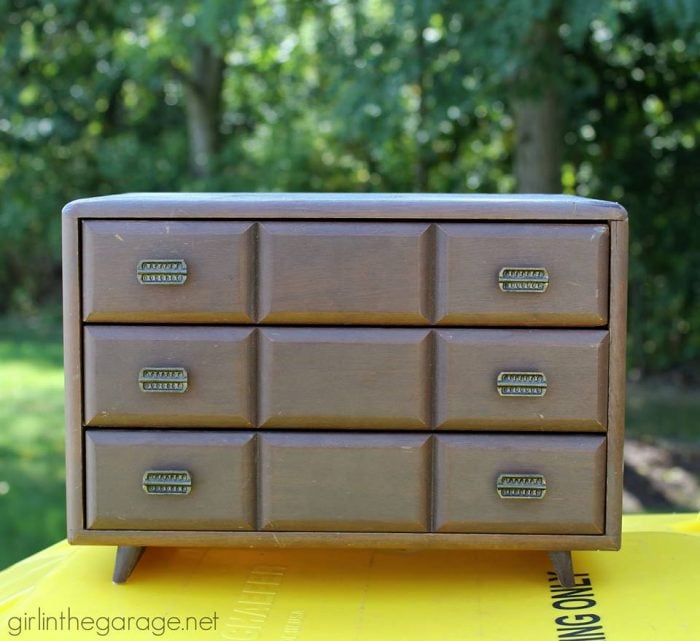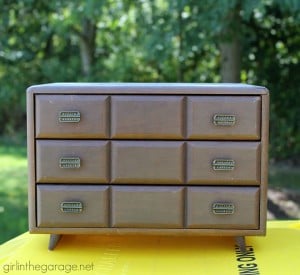 Girl in the Garage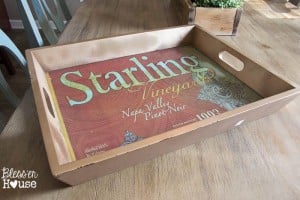 Blesser House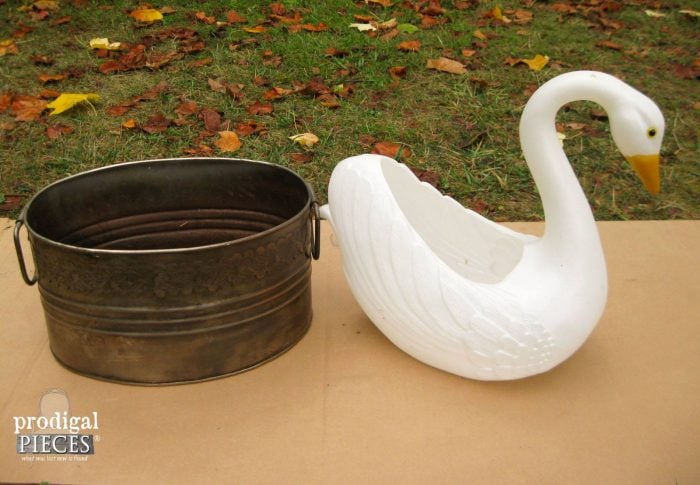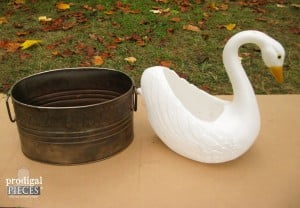 Prodigal Pieces
Follow along! –> Instagram ~ Facebook ~ Pinterest ~ Bloglovin
*This post contains affiliate links. See here for full disclosure.
Sharing with: Confessions of a Serial Do It Yourselfer