Thrift Store Finds & More
This post may contain affiliate links. Please see disclosures here.
Thrift store finds galore! Lots of goodies on this thrift store outing!
Hello beautiful friends!
If you follow along with me over on Instagram, you know I finally did some thrift shopping! Whoop whoop! haha!
And I brought you all along with me. So, for those of you that didn't get to see all the fun treasures I found, I'm sharing some of them here.
I'm also sharing some fun things I saw on my day spent with my daughter in Richmond, VA on Thursday (late birthday celebrating with her).
I hope you enjoy seeing it all!
I'll be sharing what I brought home to makeover at the bottom of this post. Gotta leave you guessing as you see all the goodies I came across, right? ;)
BUT before we get to that, I want to give a big congrats to Liz W. on winning my birthday giveaway!
Thrift store haul at 6 of our local thrift shops…
I stopped by Habitat first. They always have tons of furniture but wow, prices are crazy on some things.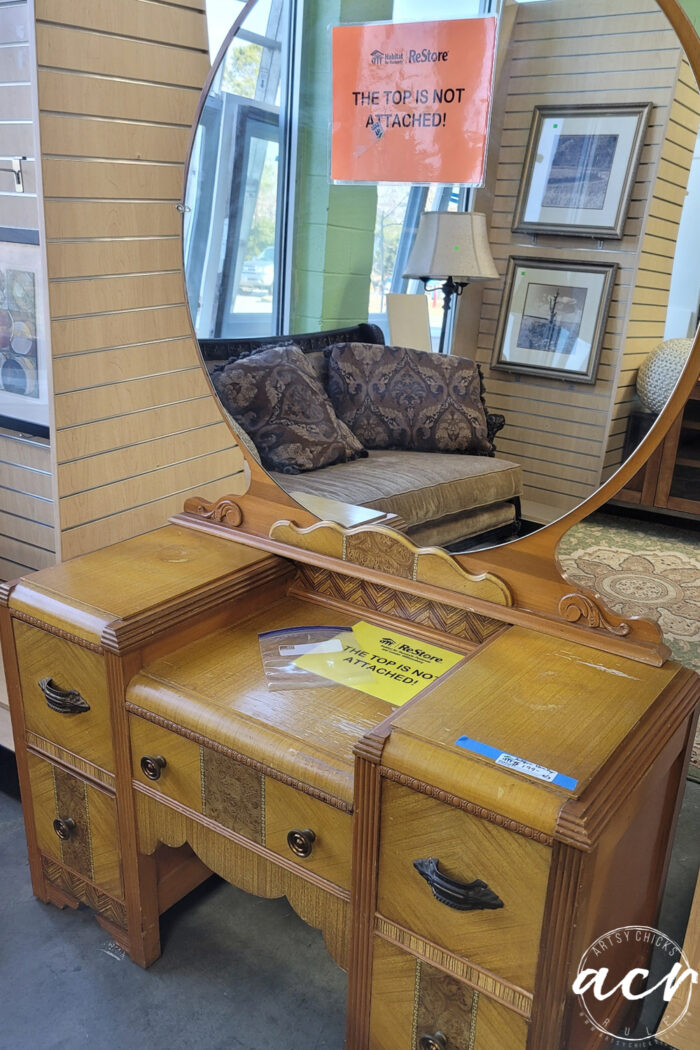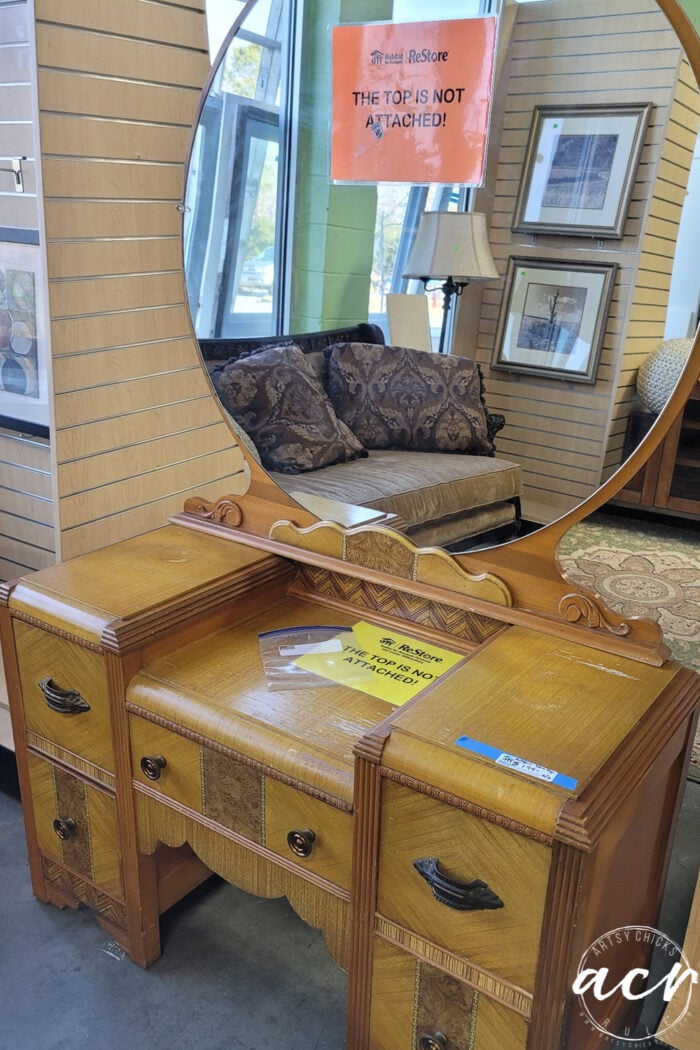 This one was $199.
Some things pictured that have no intention of bringing home but love to share with you what I find anyway.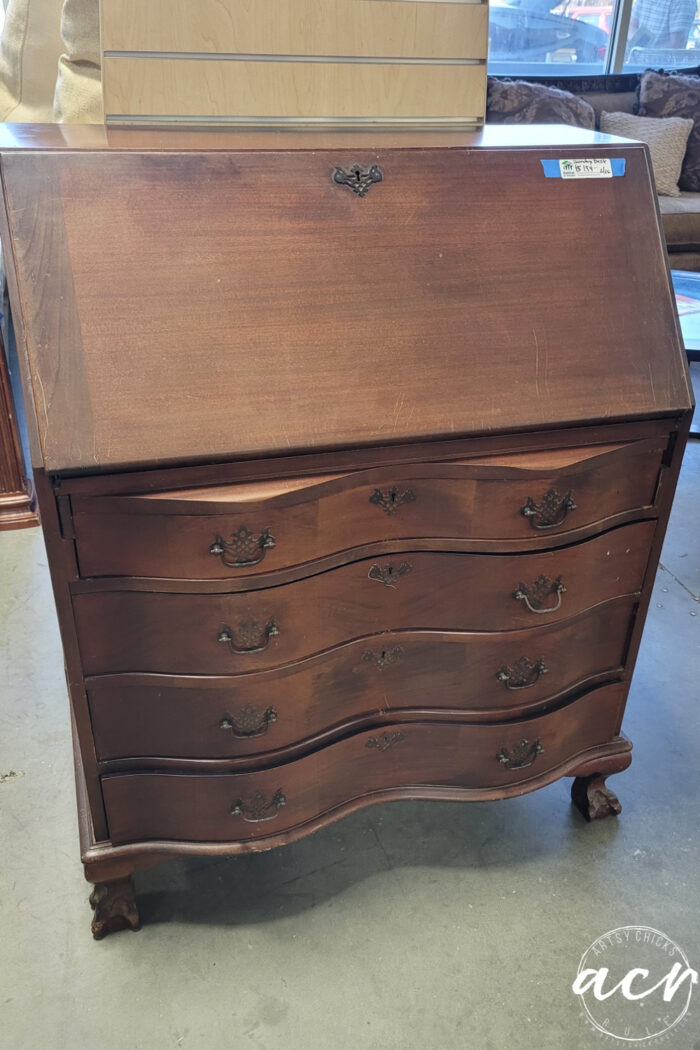 Pretty secretary like the one I painted blue… $199. (I paid $45 for mine, I believe)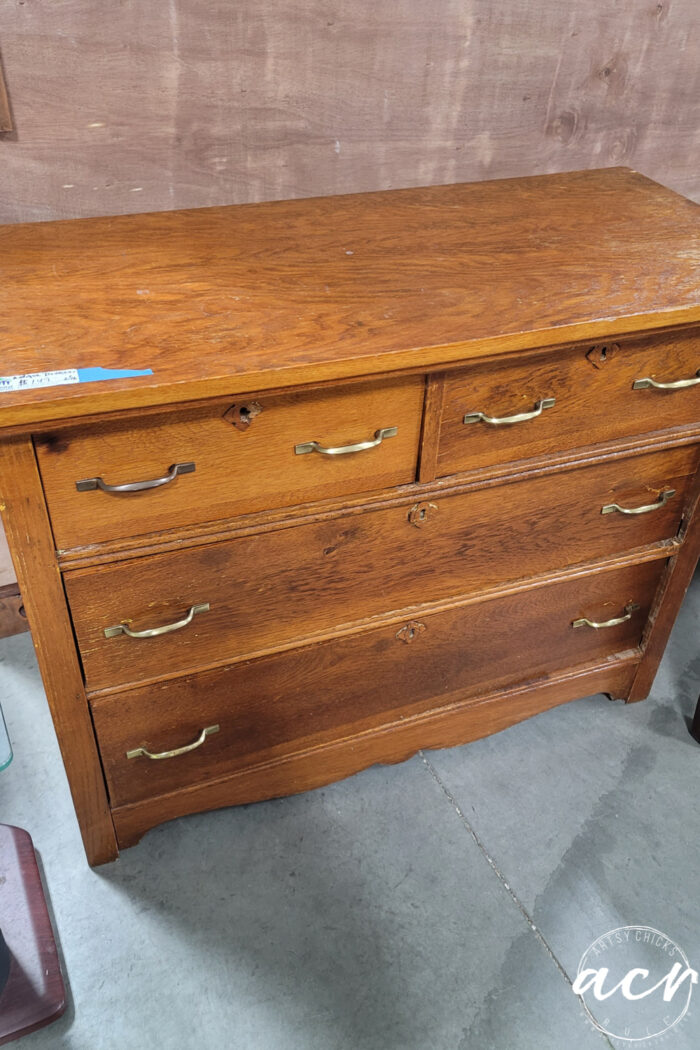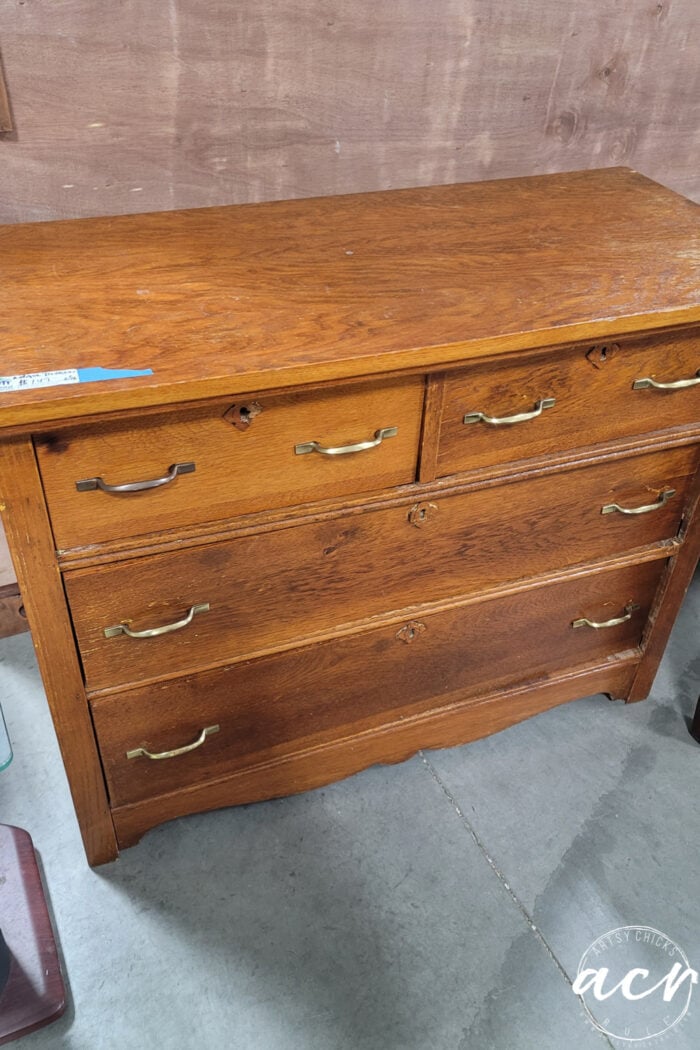 This was a pretty one! $149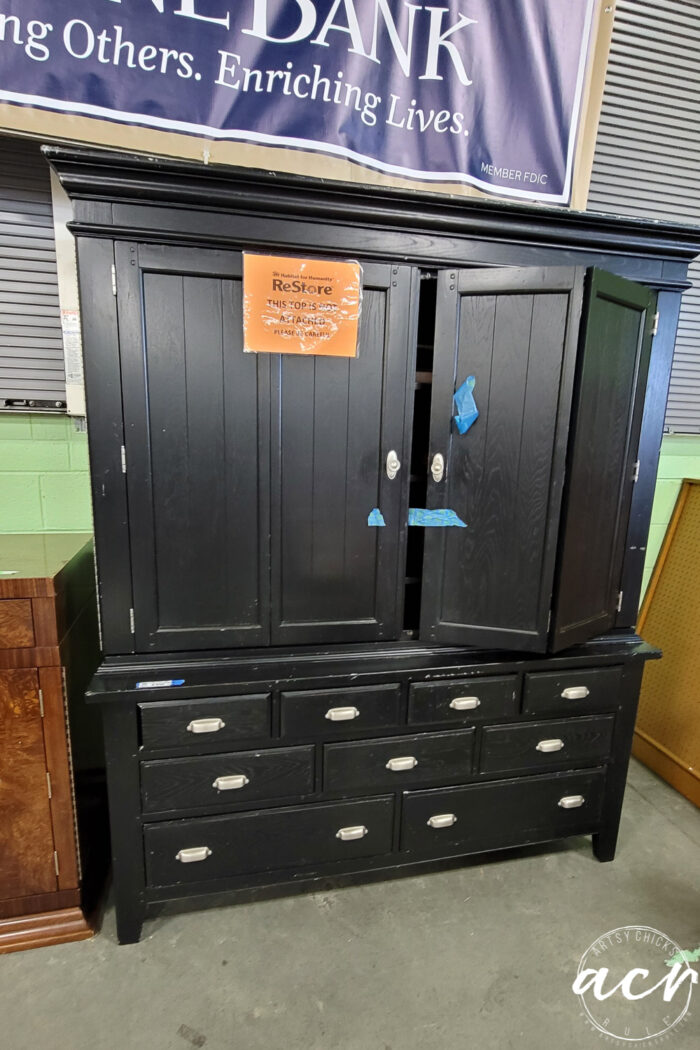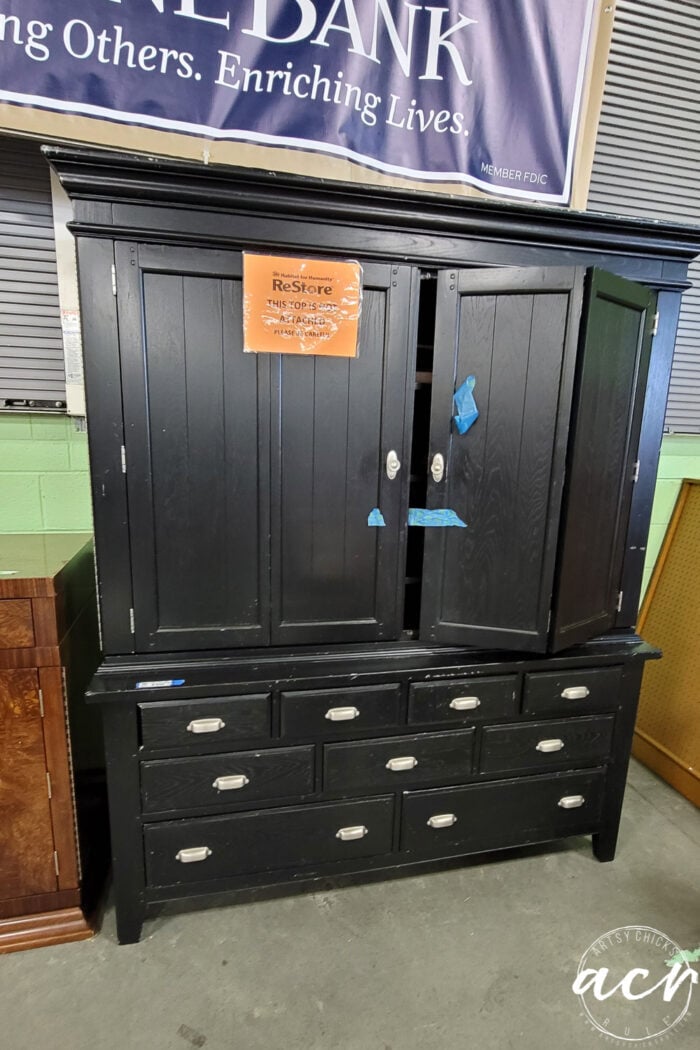 A really large piece but I could totally see this in a farmhouse-style home painted white, distressed.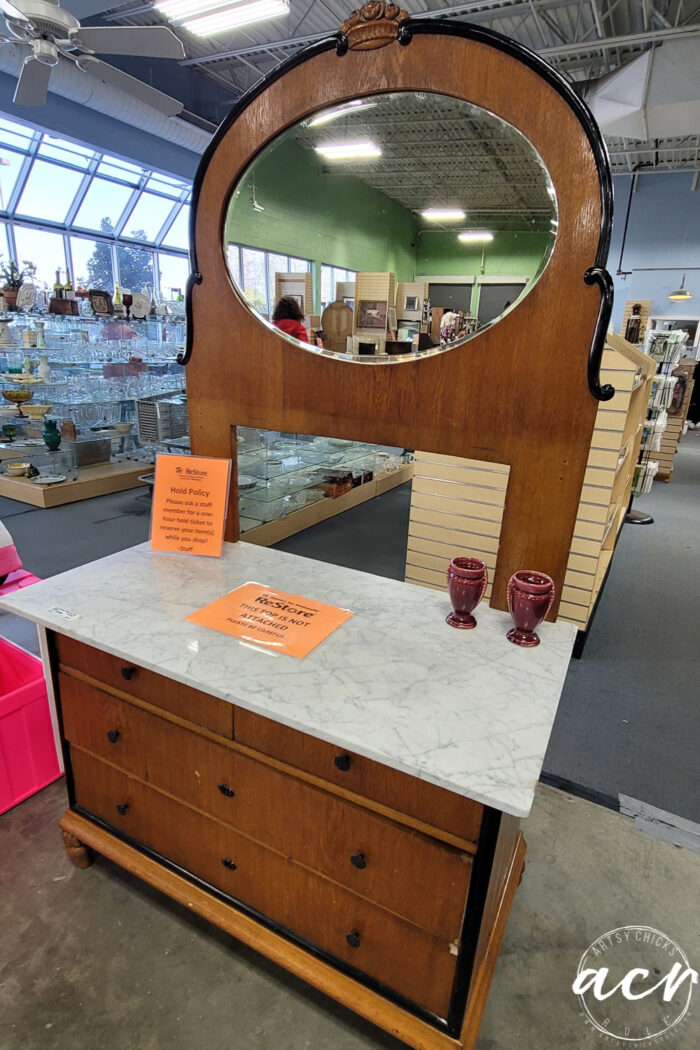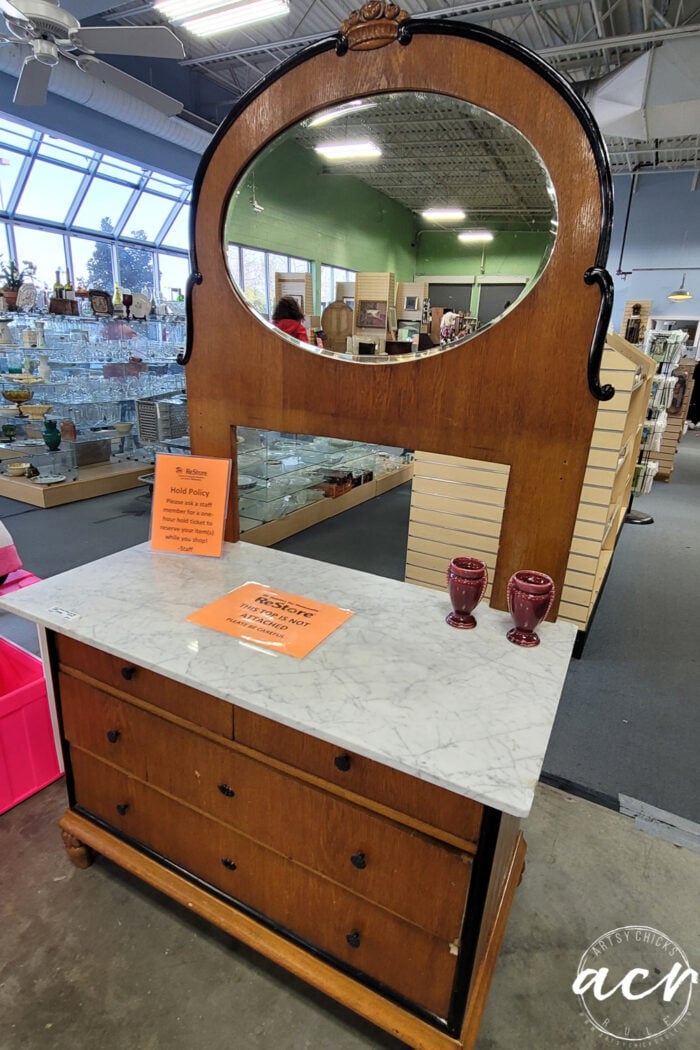 $149
There were lots more but I've got a bunch of photos to share so I'm skipping some of them.
But check out this one below…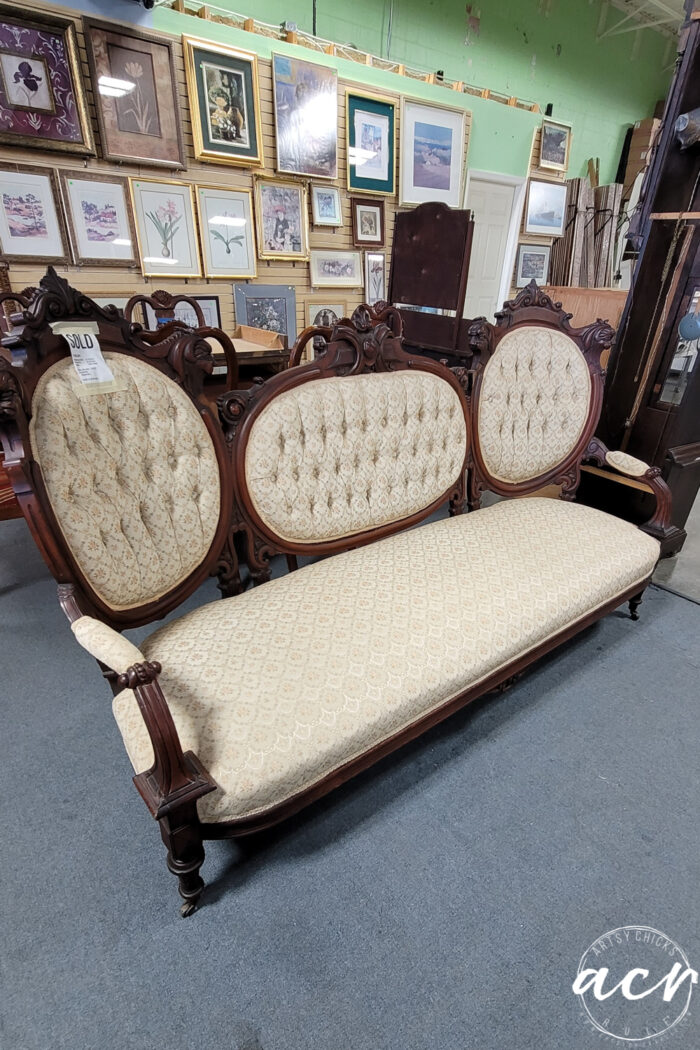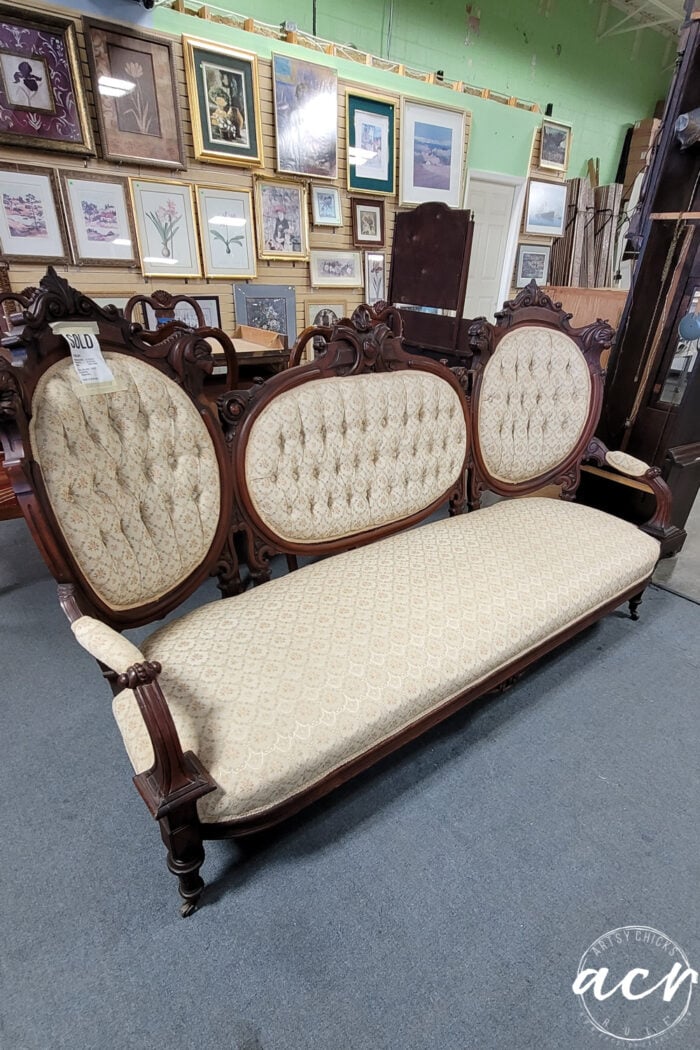 Wow, ornate. And it was "sold".
At the next stop, I found this one. You can find these little tables quite often.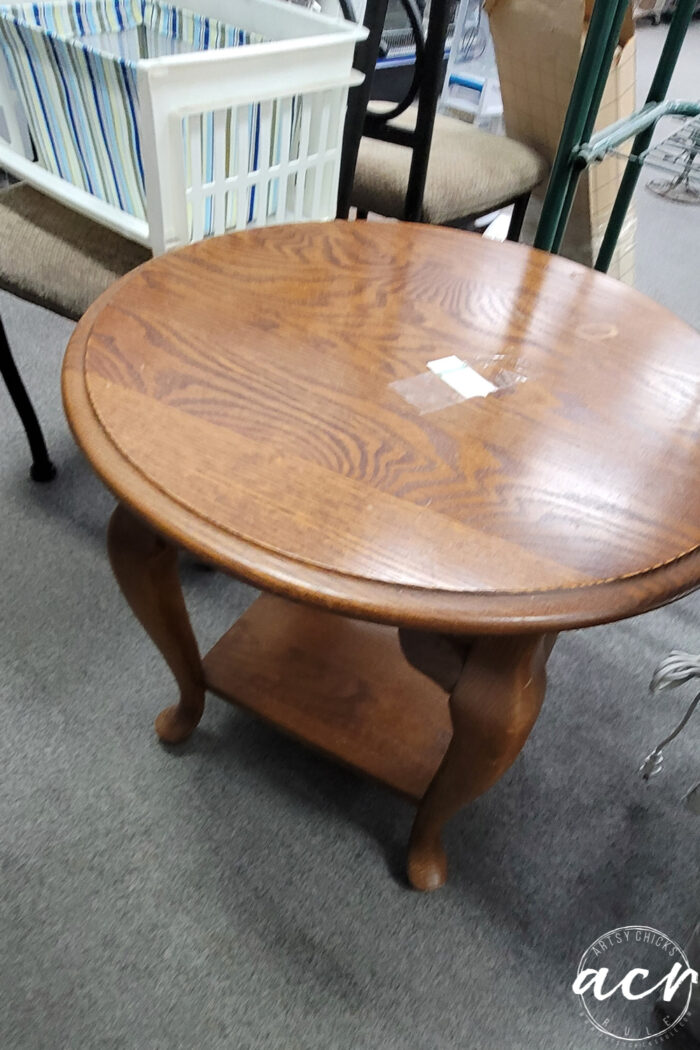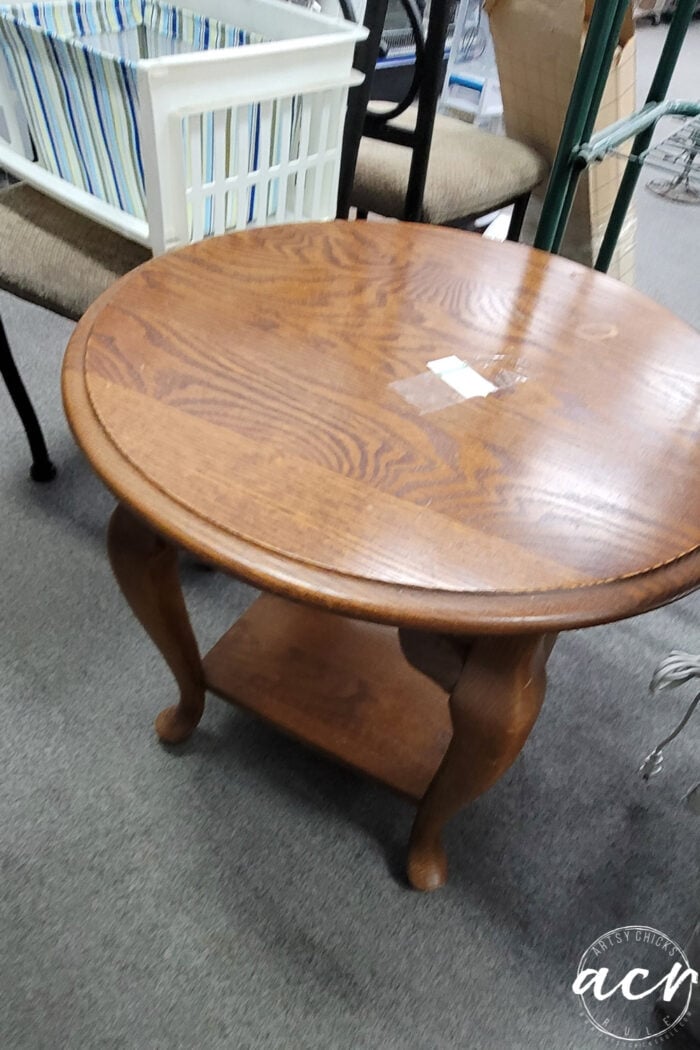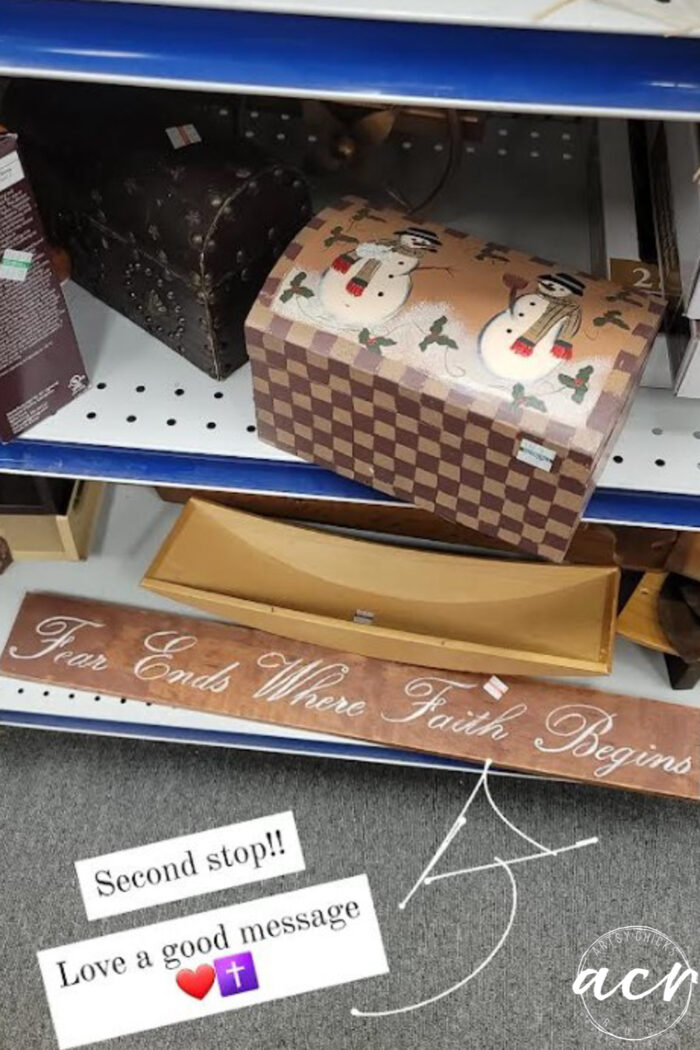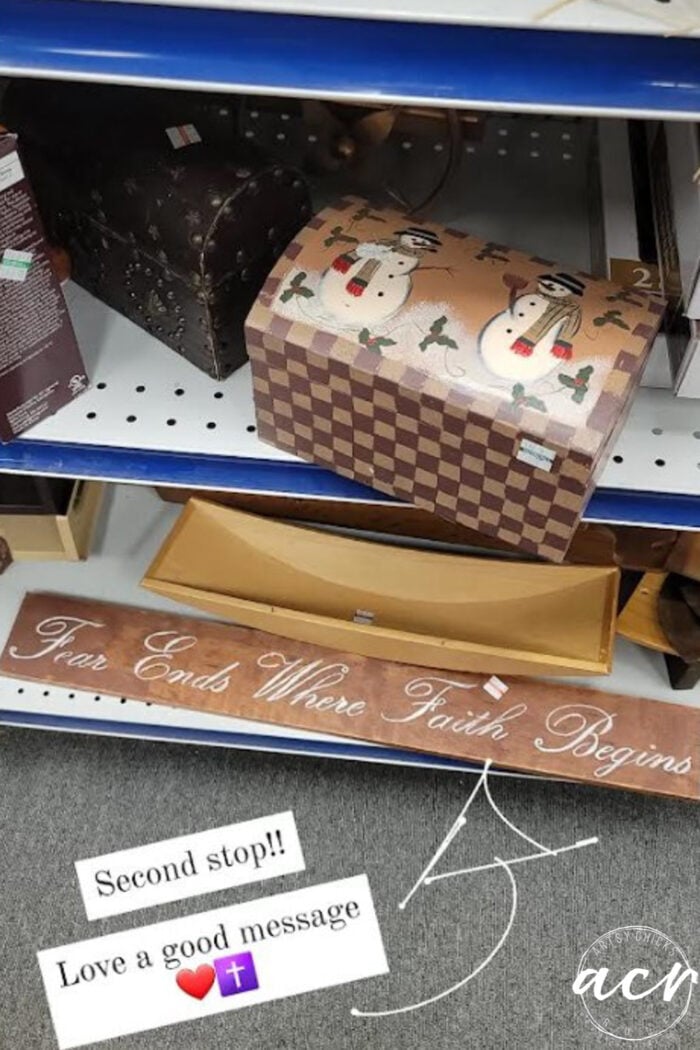 I love this…little messages here and there. So good.
A solid wood lazy susan.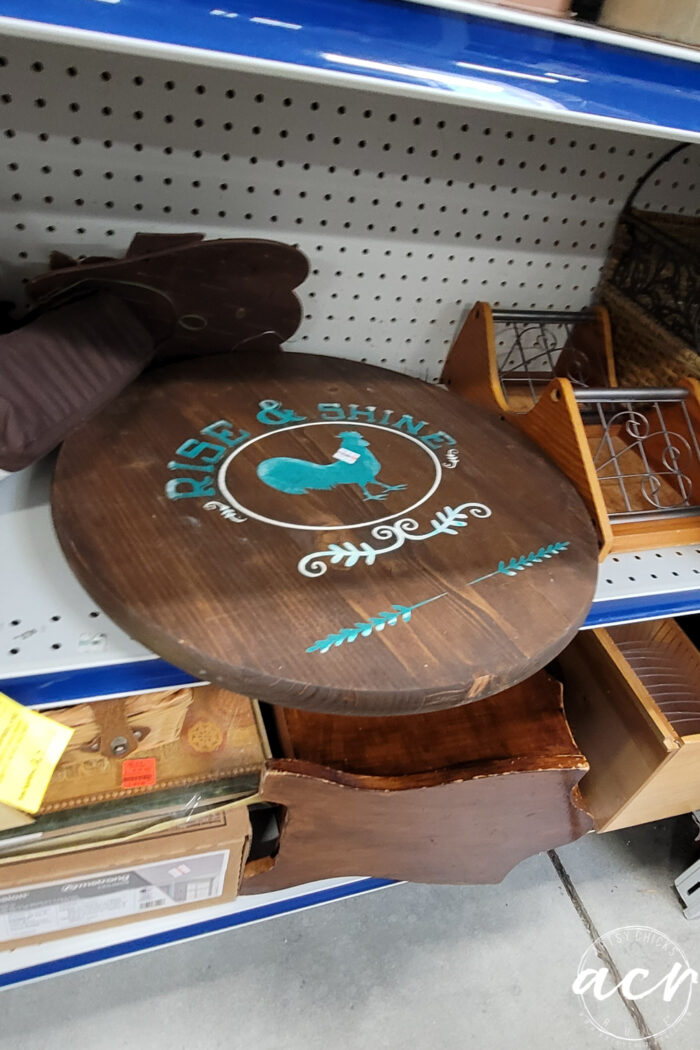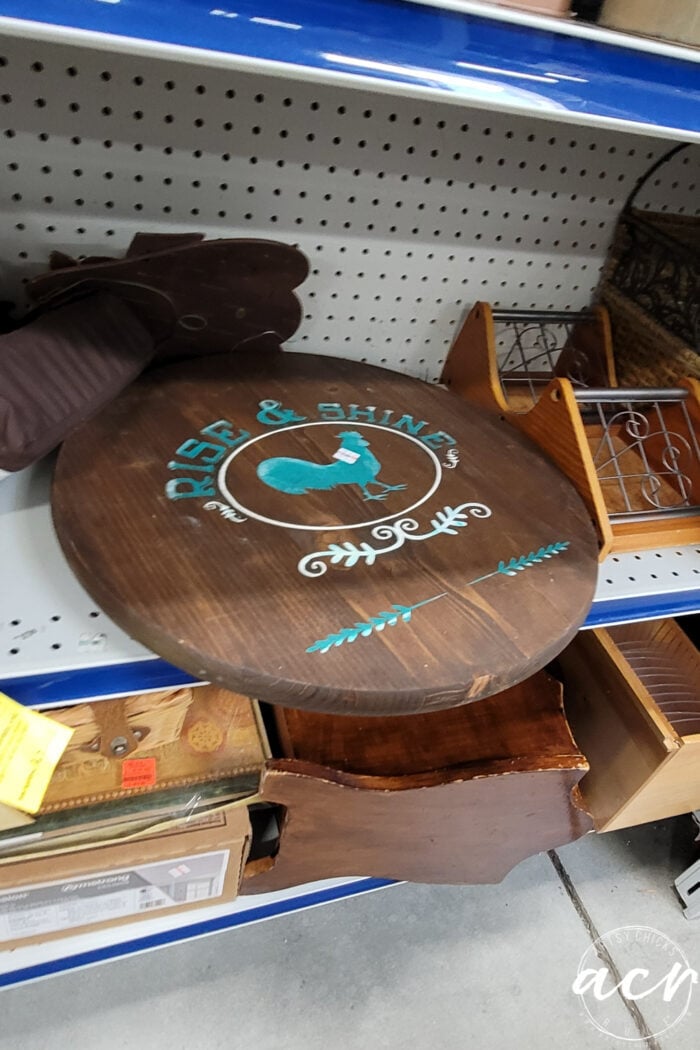 Don't love it but could do something with it.
Look at this sweet picnic basket.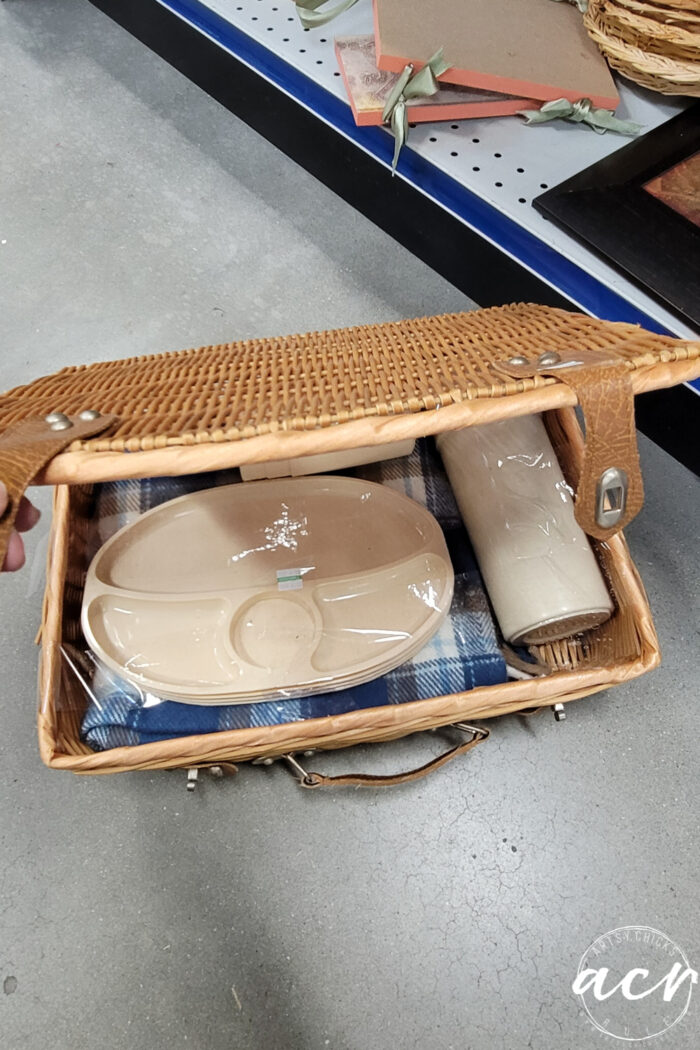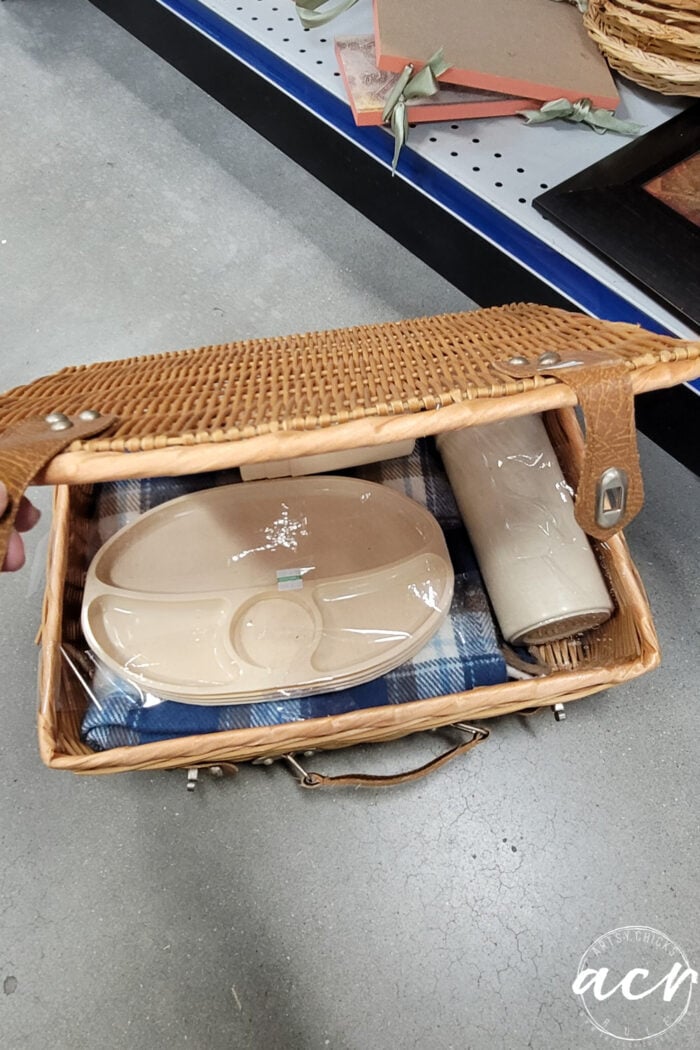 And this little hutch for $35!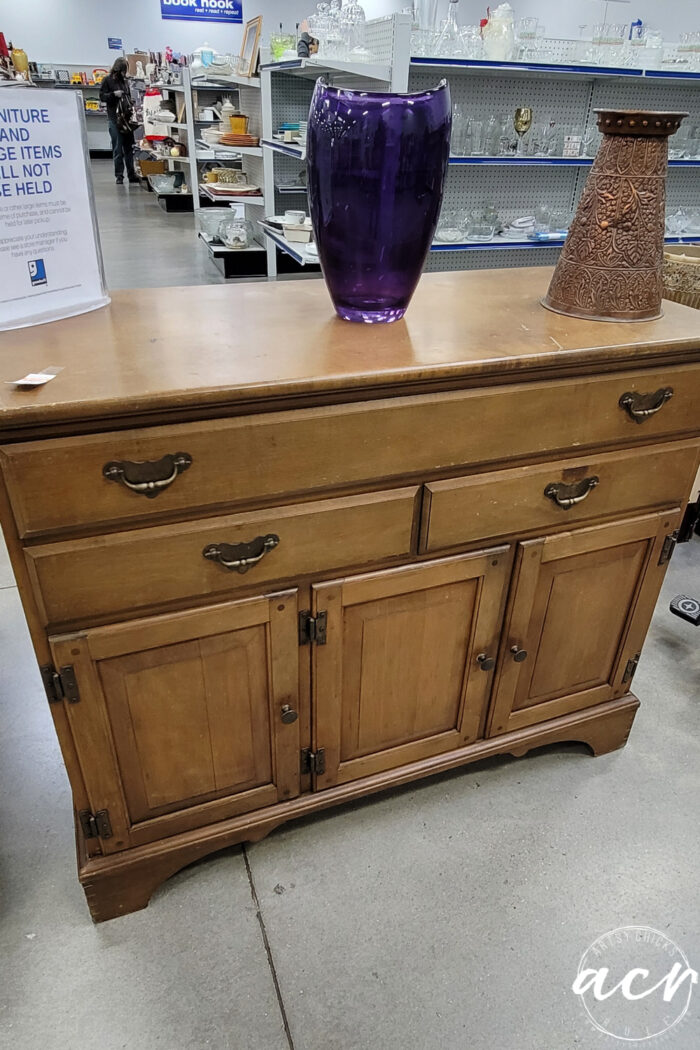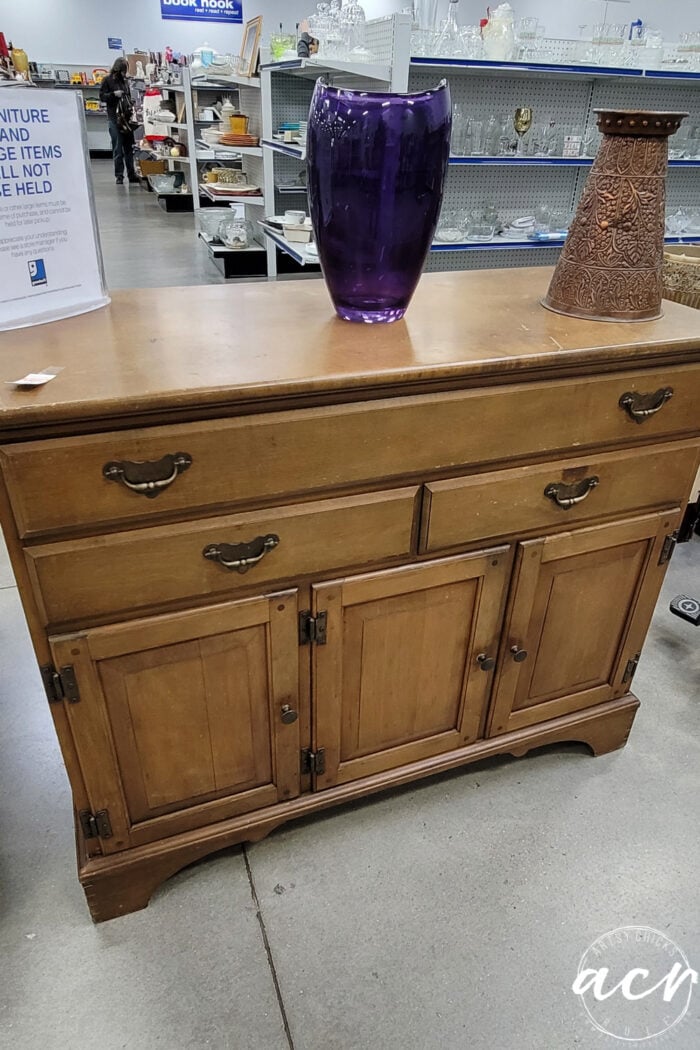 I REALLY wanted to bring this one home but oh…my…gosh, it was SO HEAVY.
Loving these messages that I kept coming across. This was at stop #3.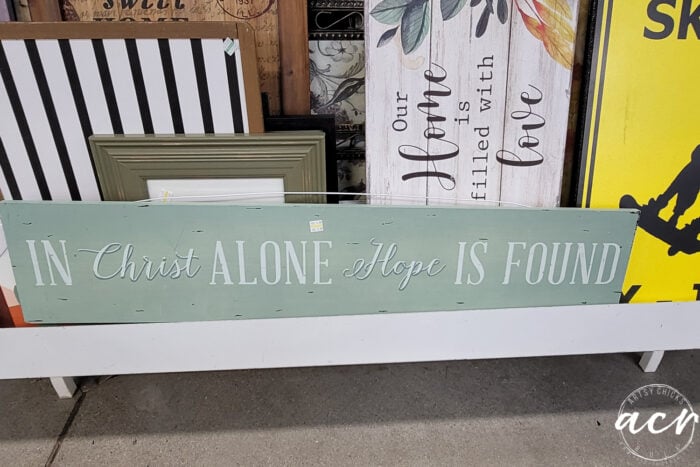 Cute fabric topped box.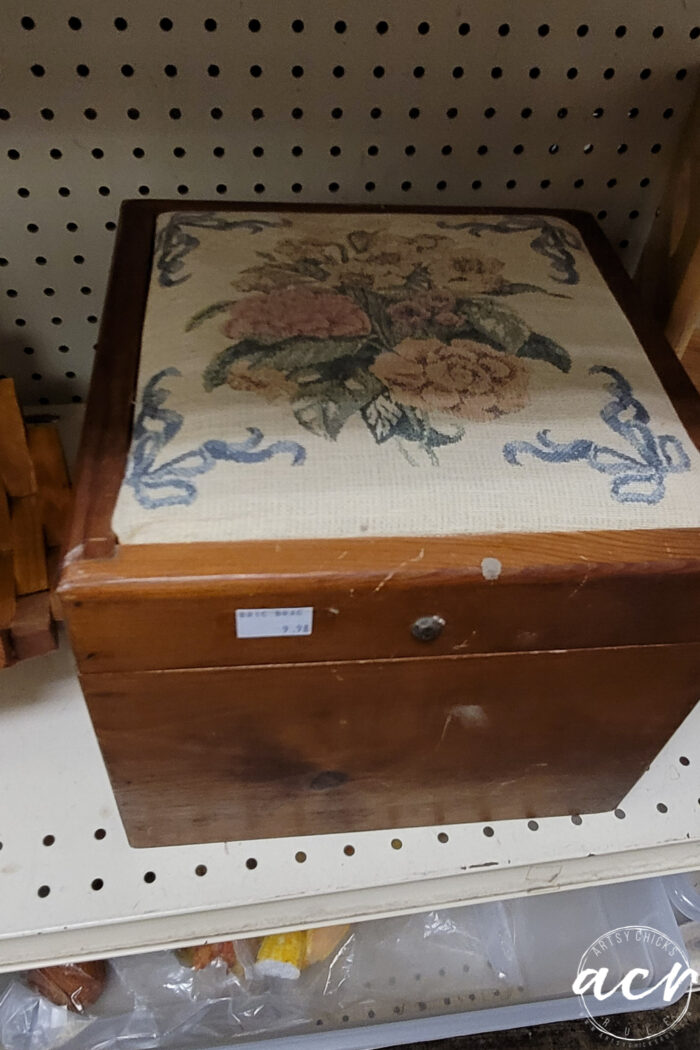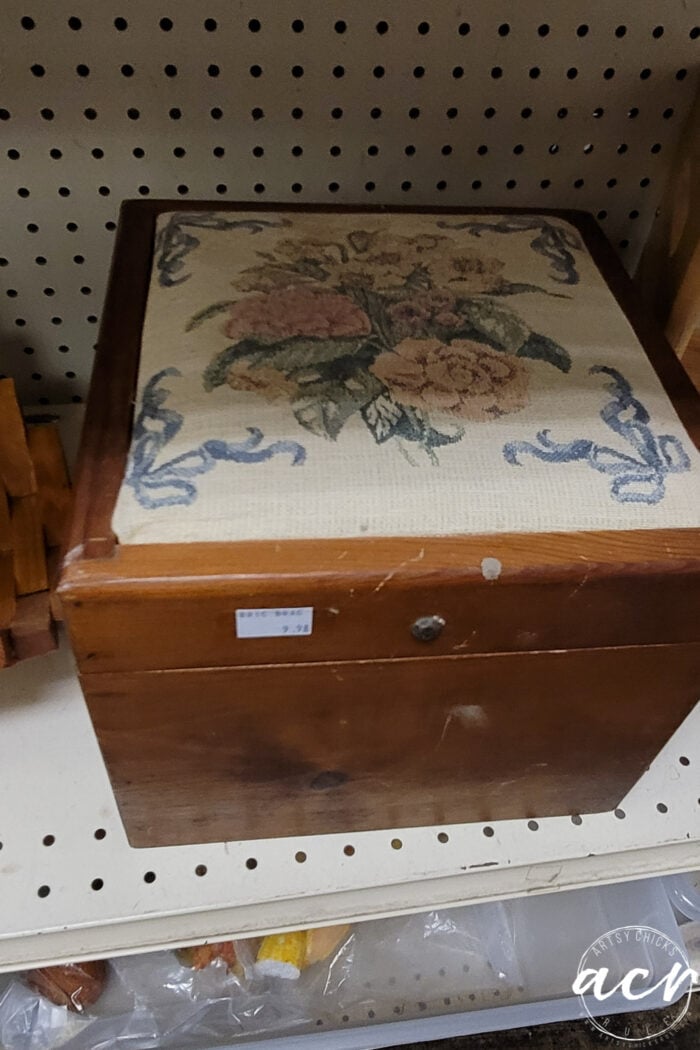 I have visions for that one.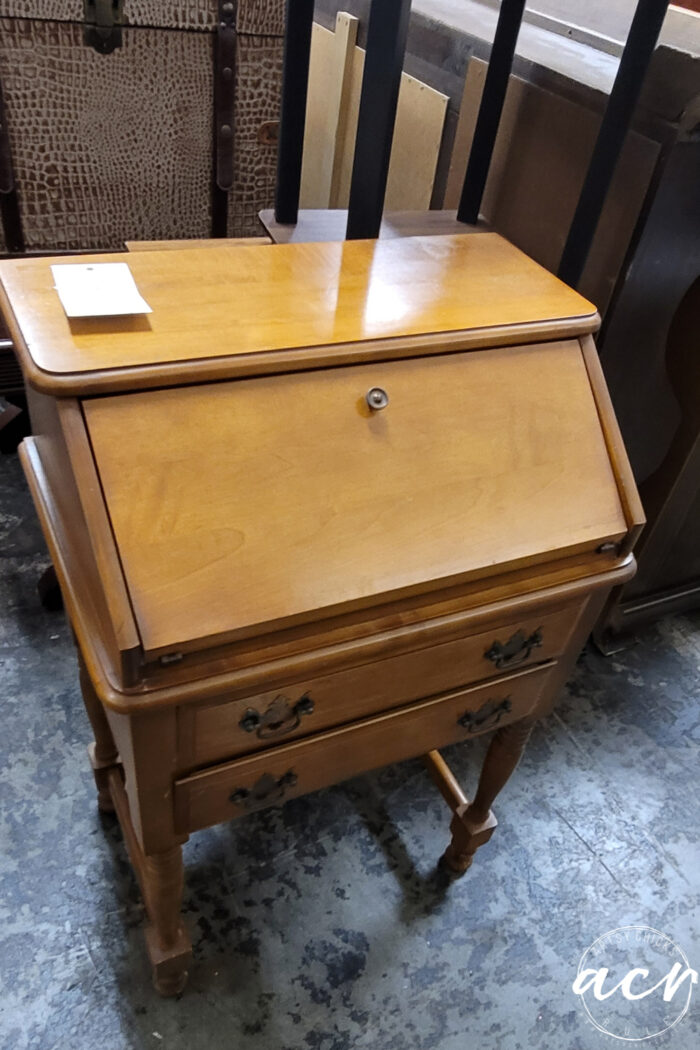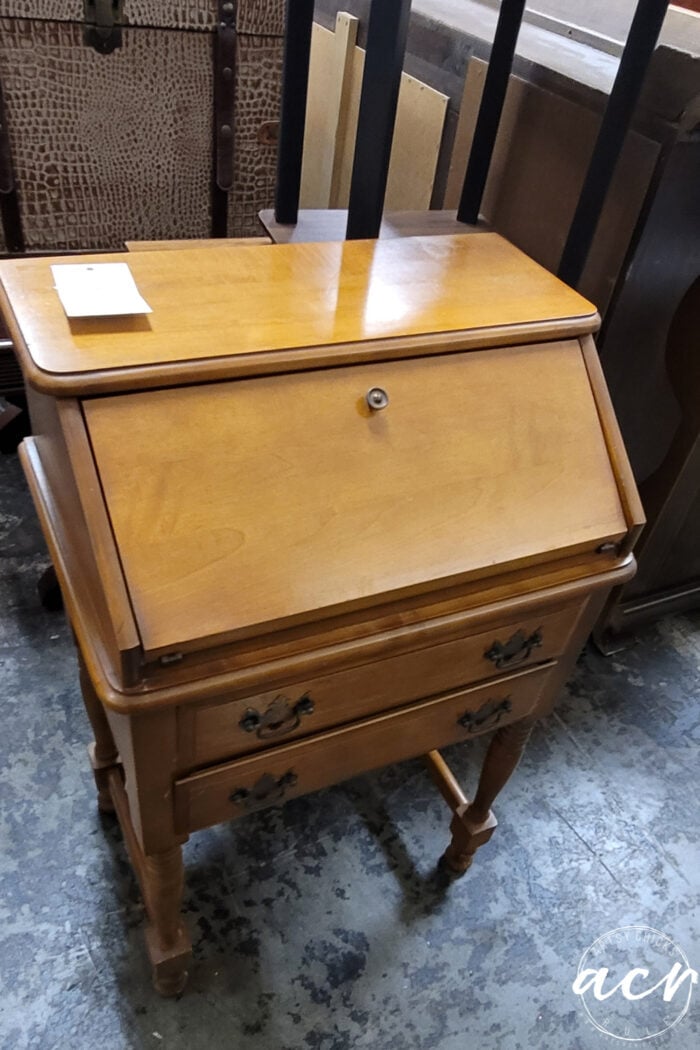 Tiny little secretary-style desk. Cute. $75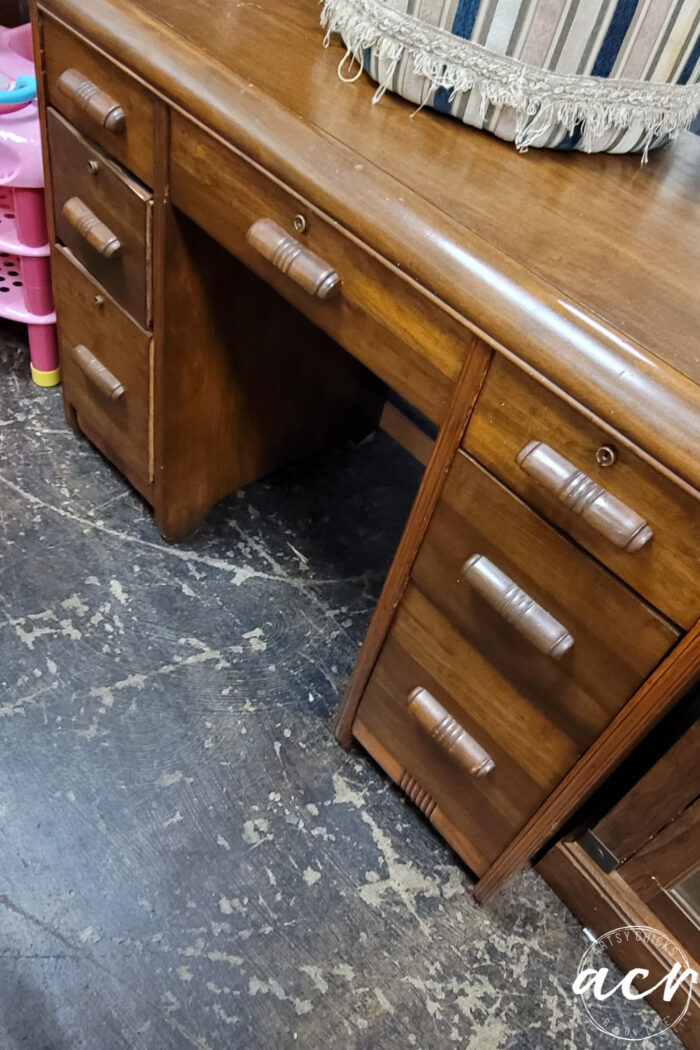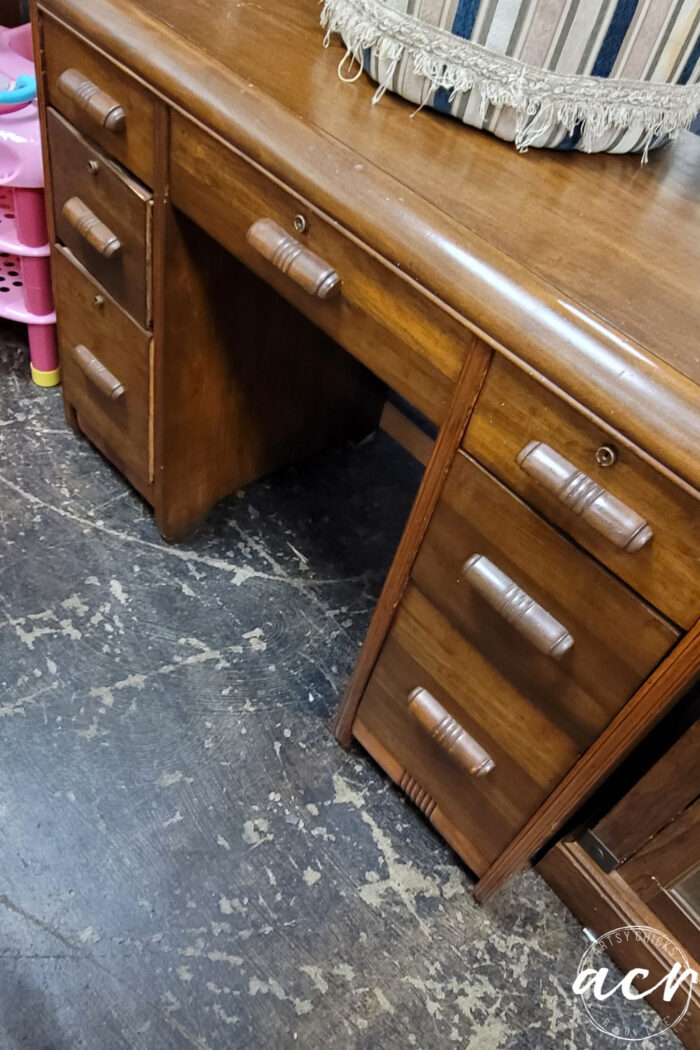 Desk, not bad at all and would be a fun one to make over. $75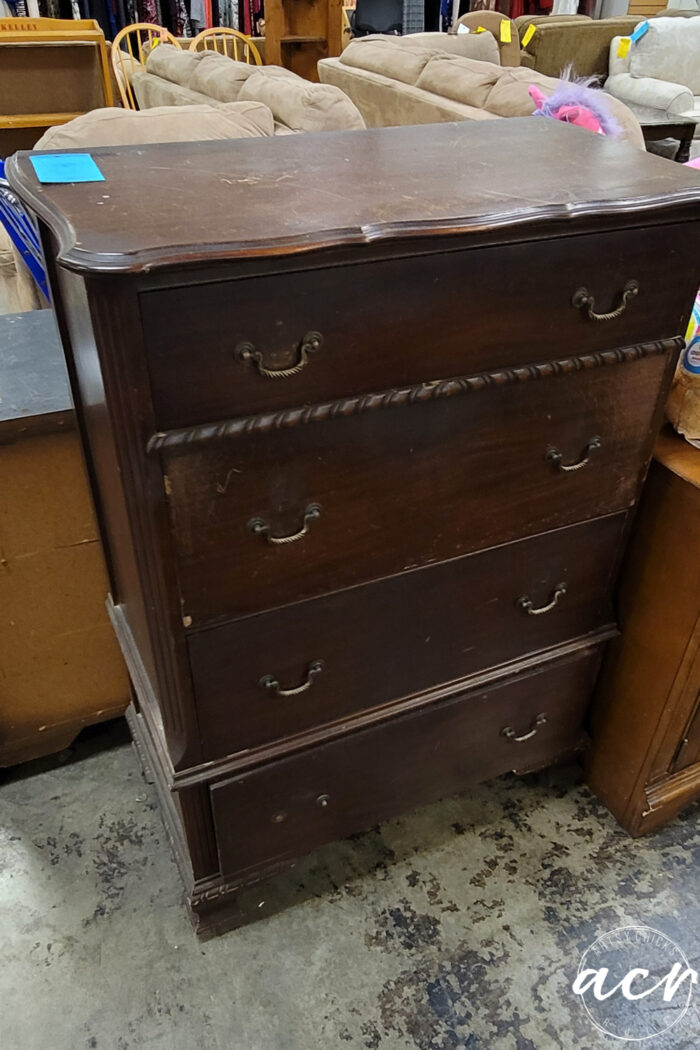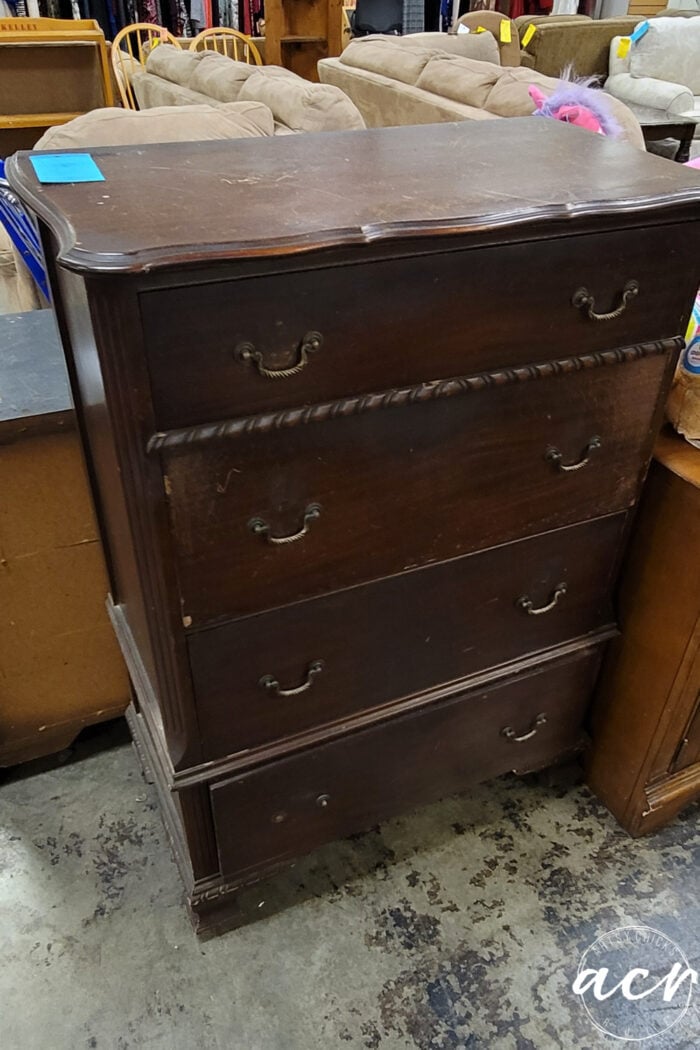 A little wonky but could be really pretty. I came by quite a bit of decent furniture this trip.
Yikes!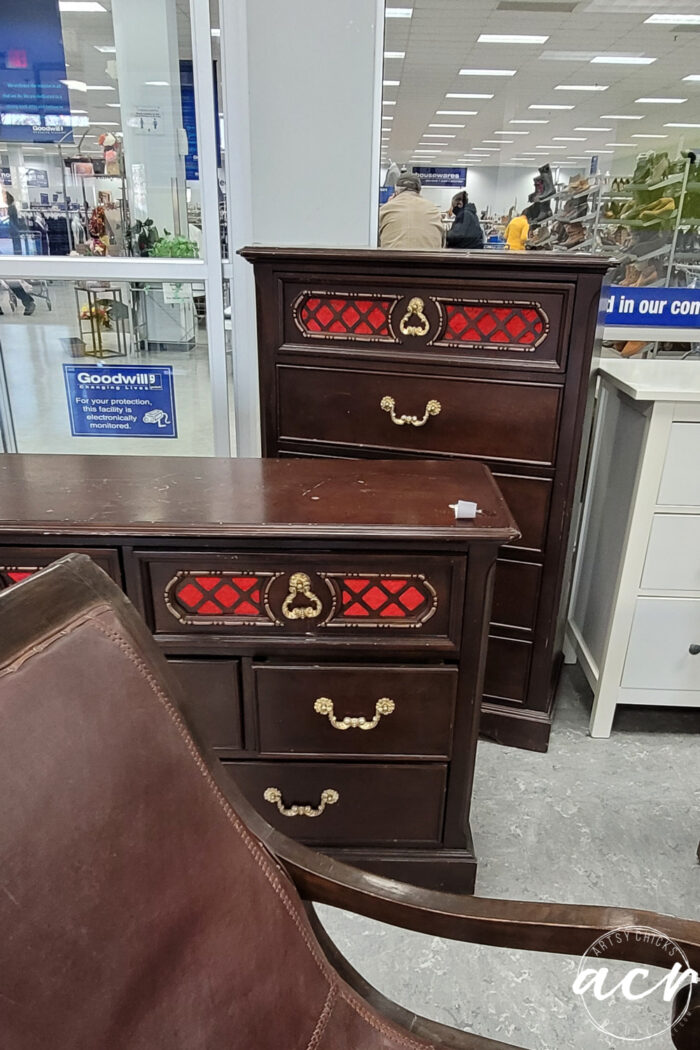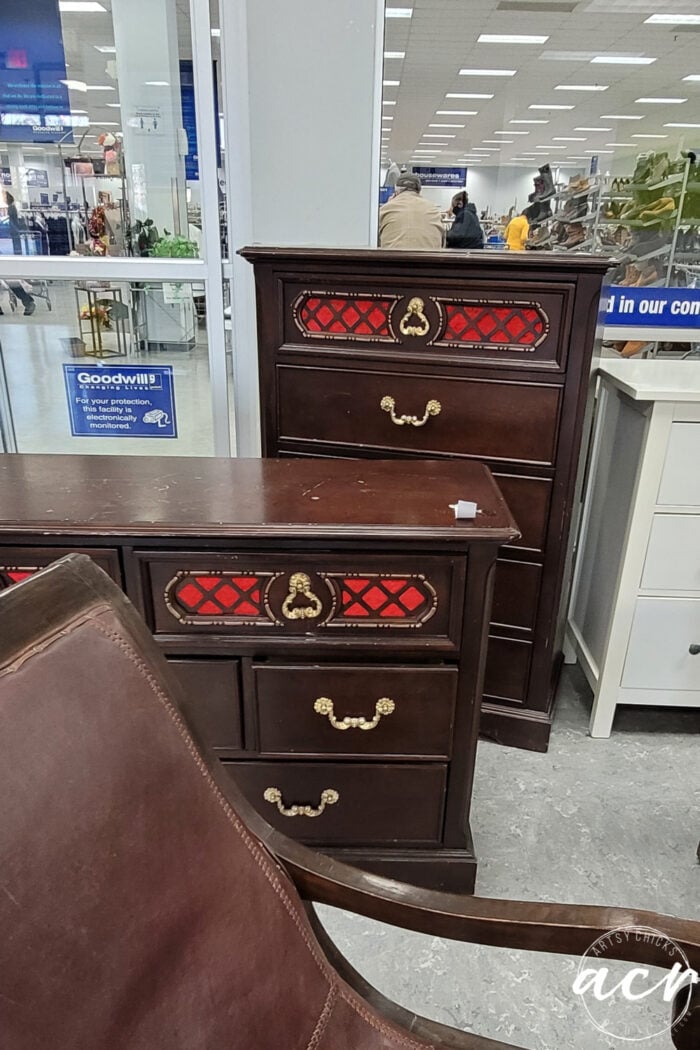 This set looks like it should be in a Vincent Price horror flick. (remember him or did I just really date myself! lol)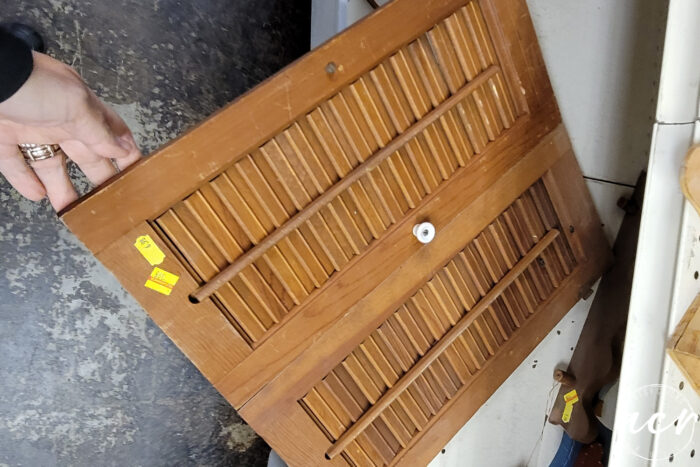 I found several of these. They are fun to repurpose. (I repurposed this one)
On Thursday I went up to Richmond to hang out with my daughter for the day. We went thrifting and dining!
Here we are at lunch.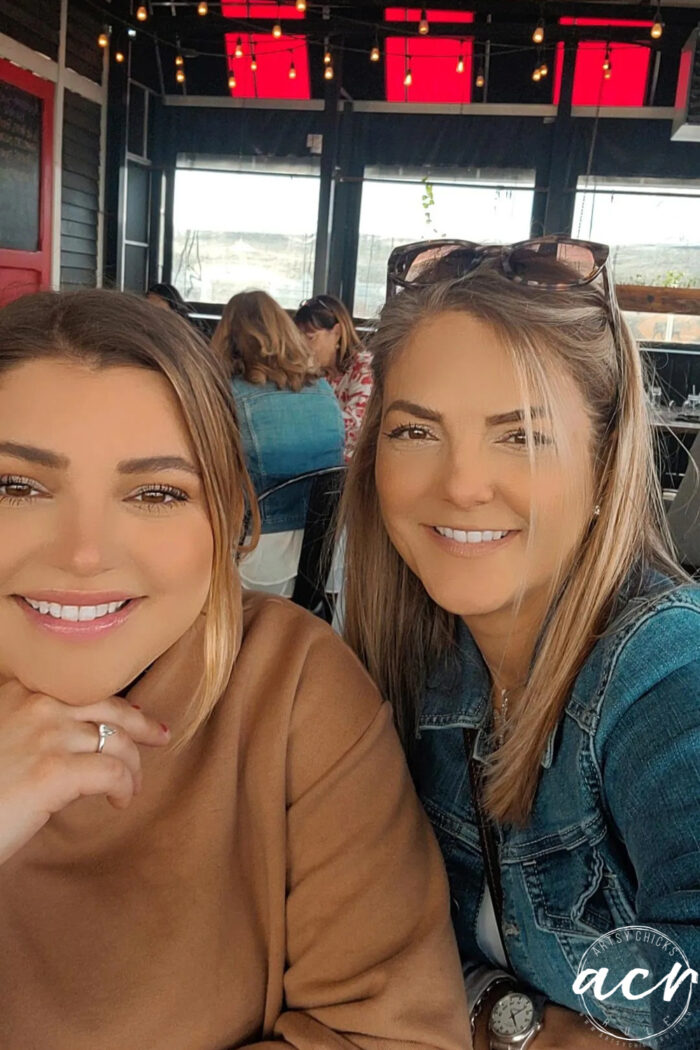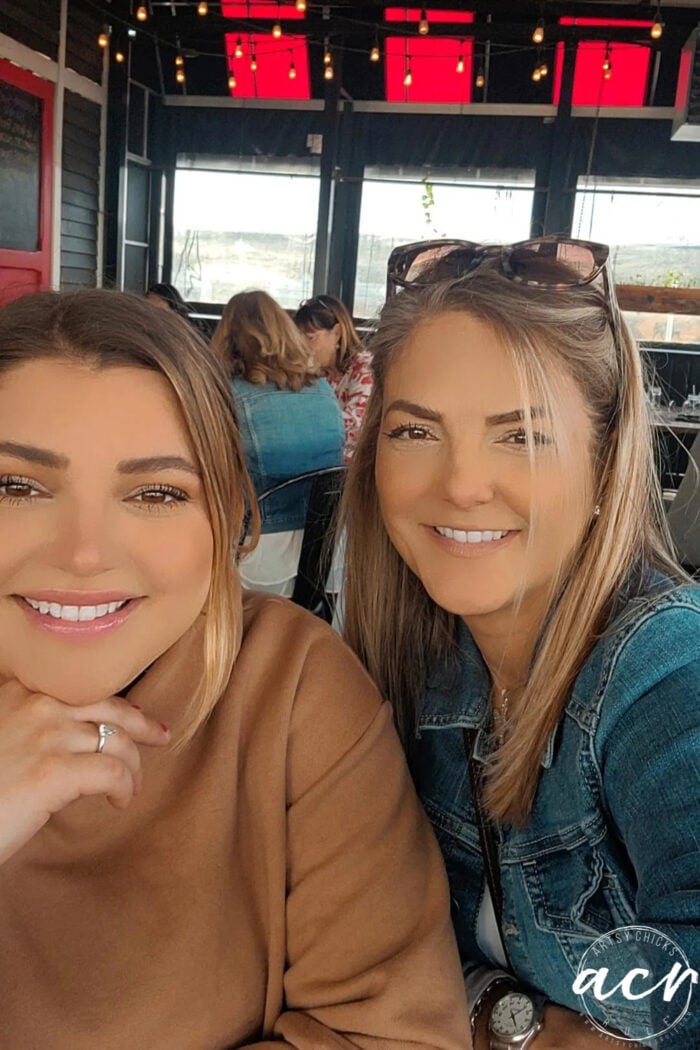 We had a great day and saw some really neat things.
Here are a few finds…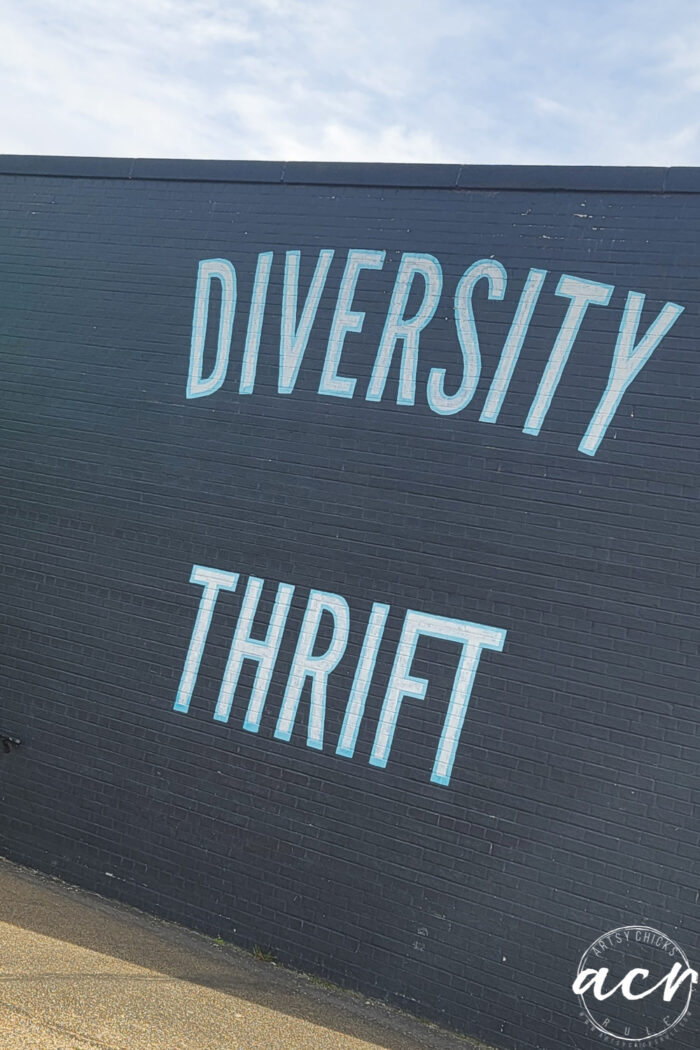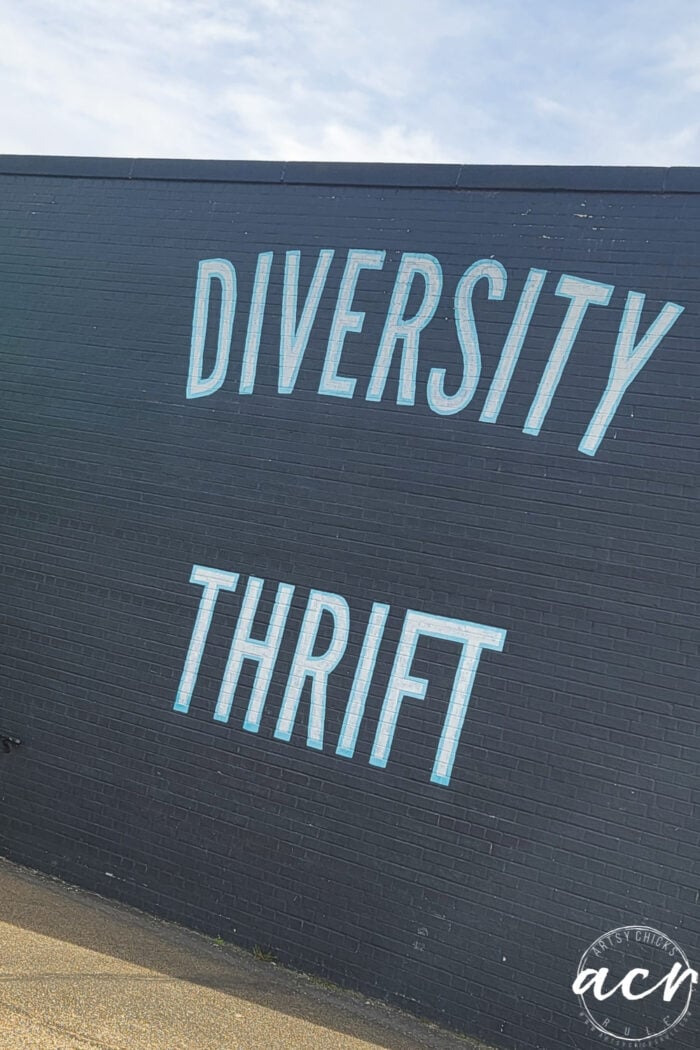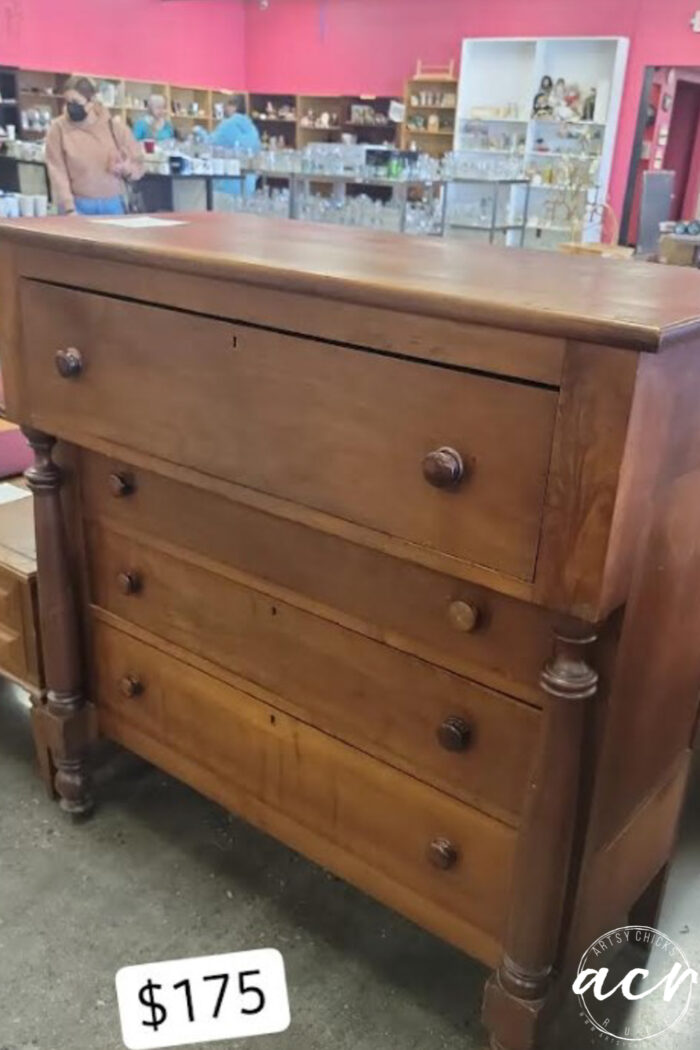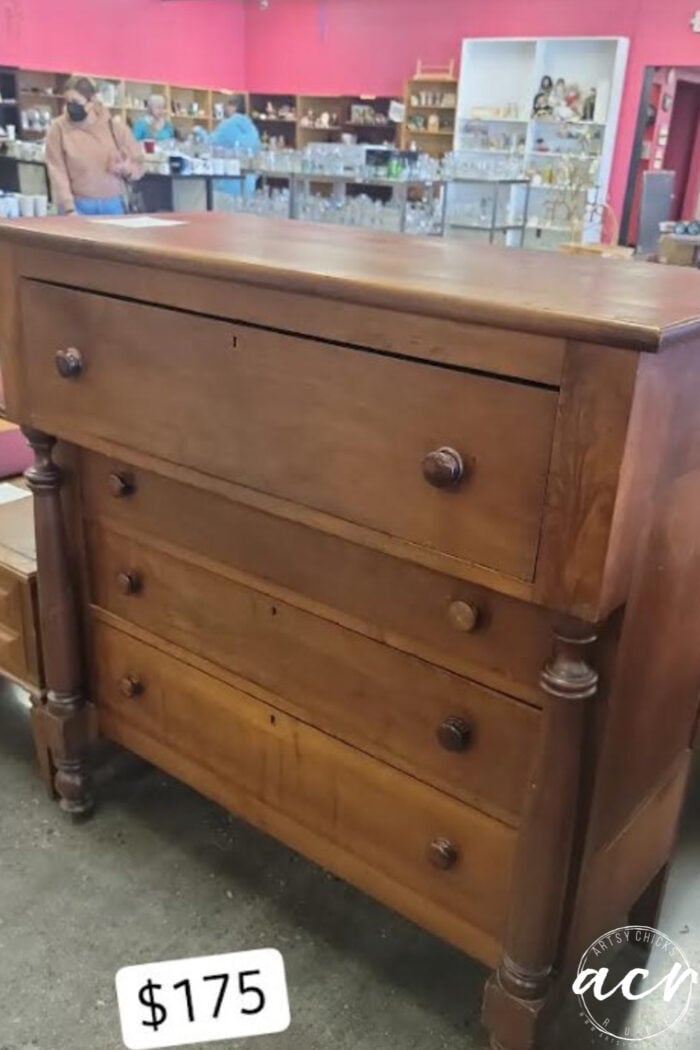 I loved this piece.
Such a beauty…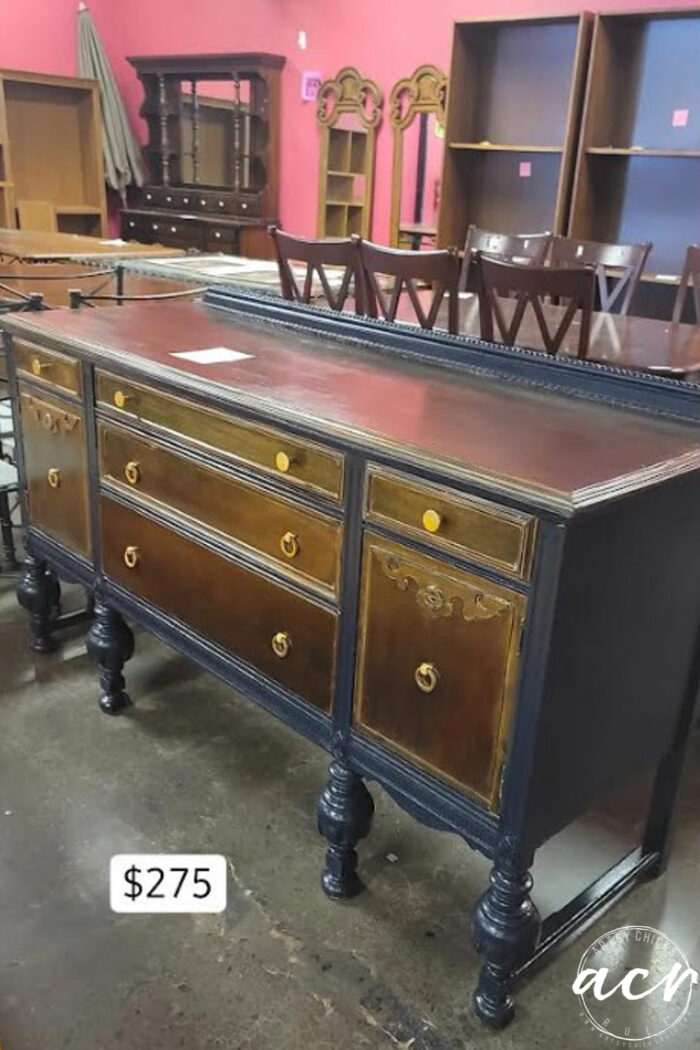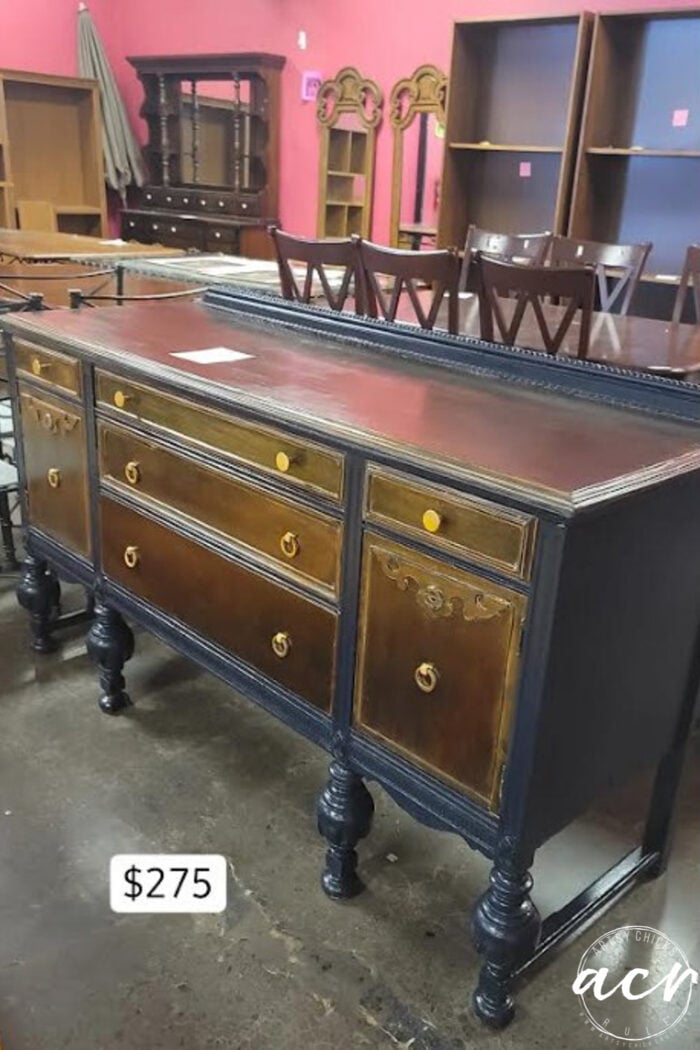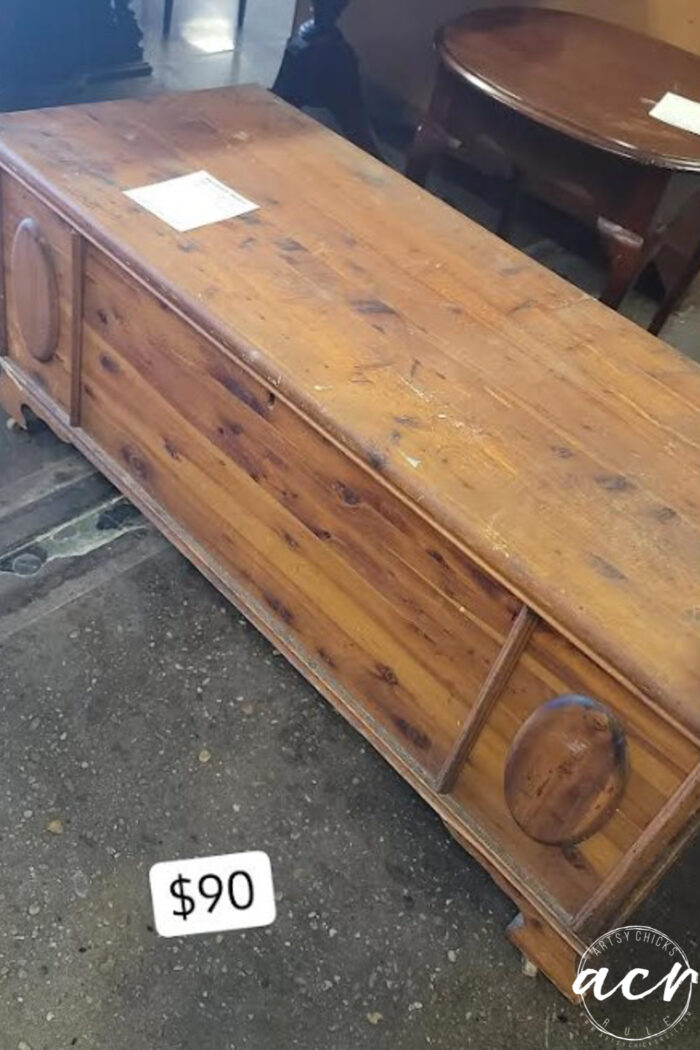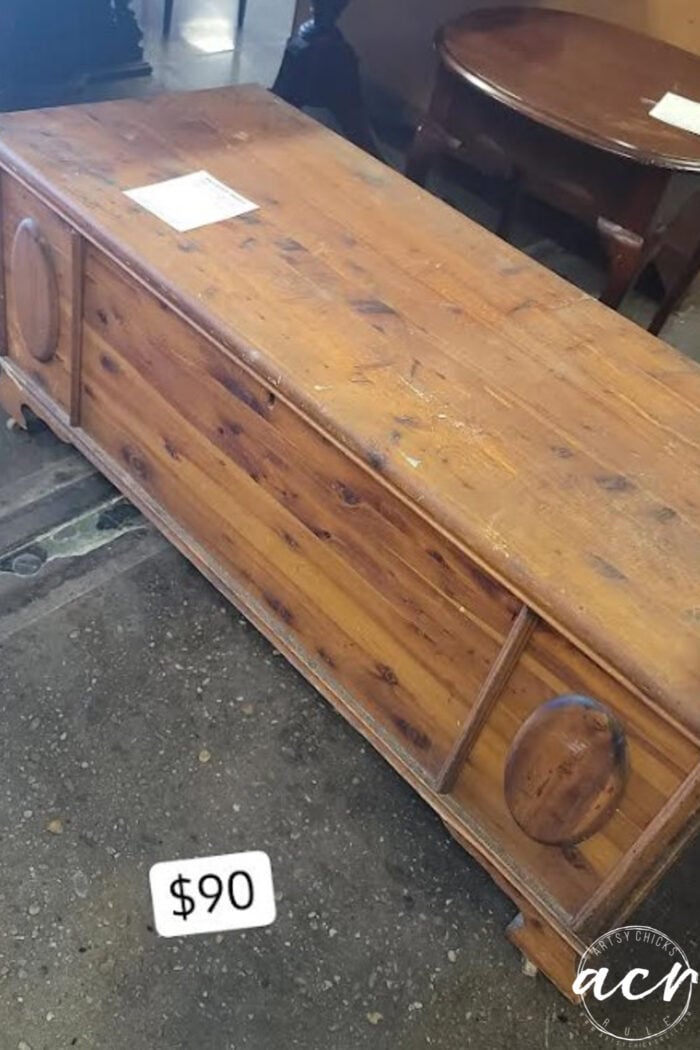 Lots of good stuff.
And this organ, wow.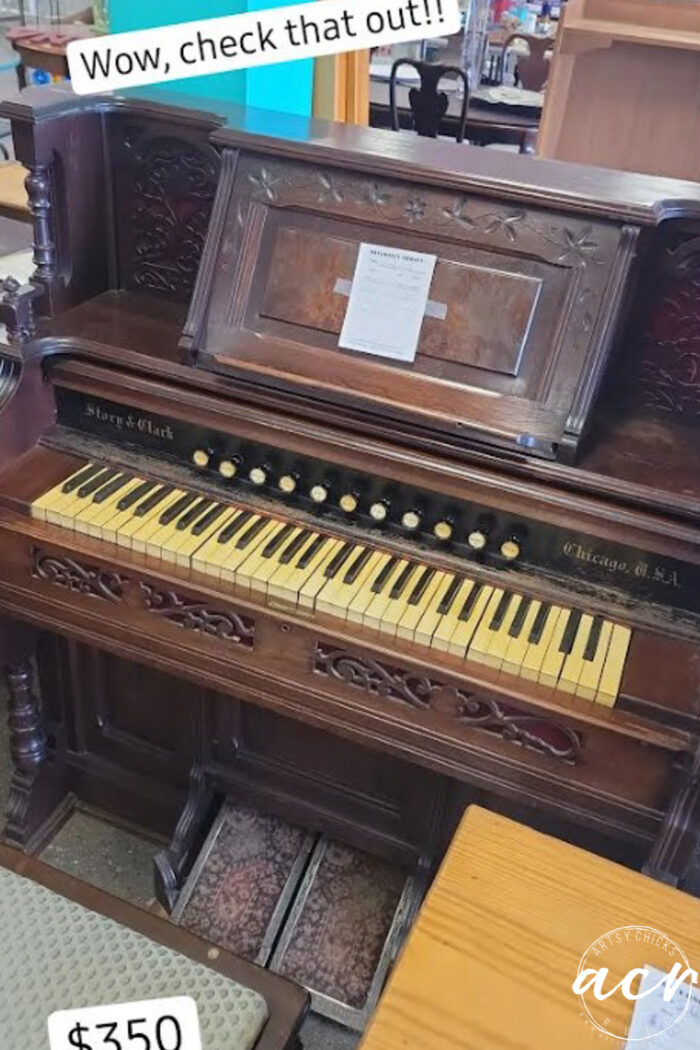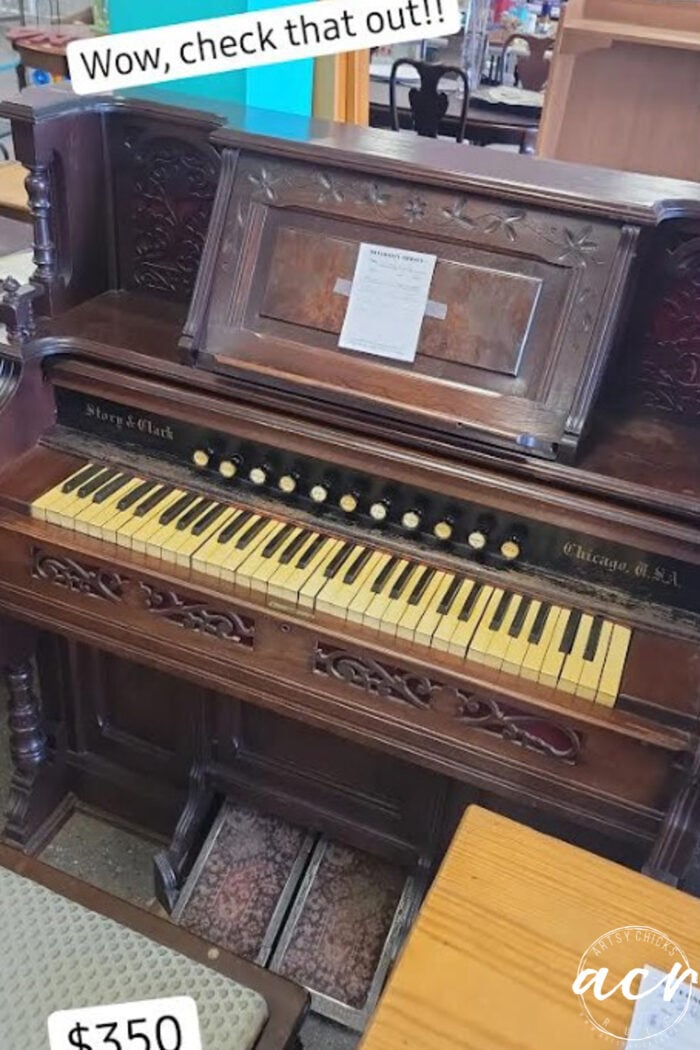 The next stop was this wild place. Wild because it was like stepping back into time. Each room had sort of a theme.
MCM, 60s, 70s, 80s…so fun to see.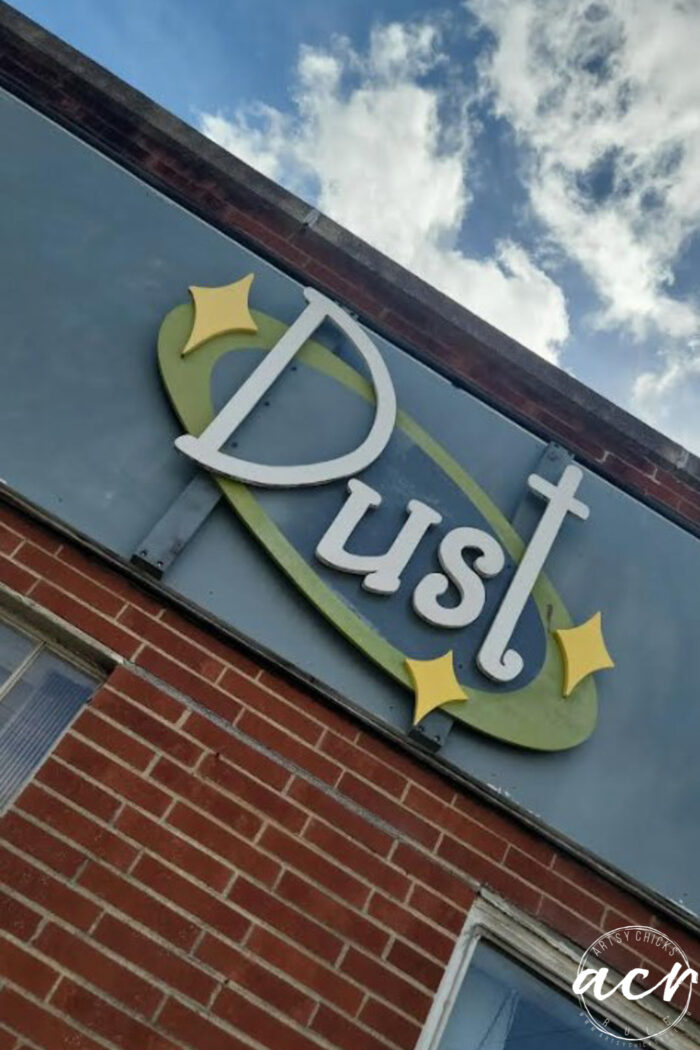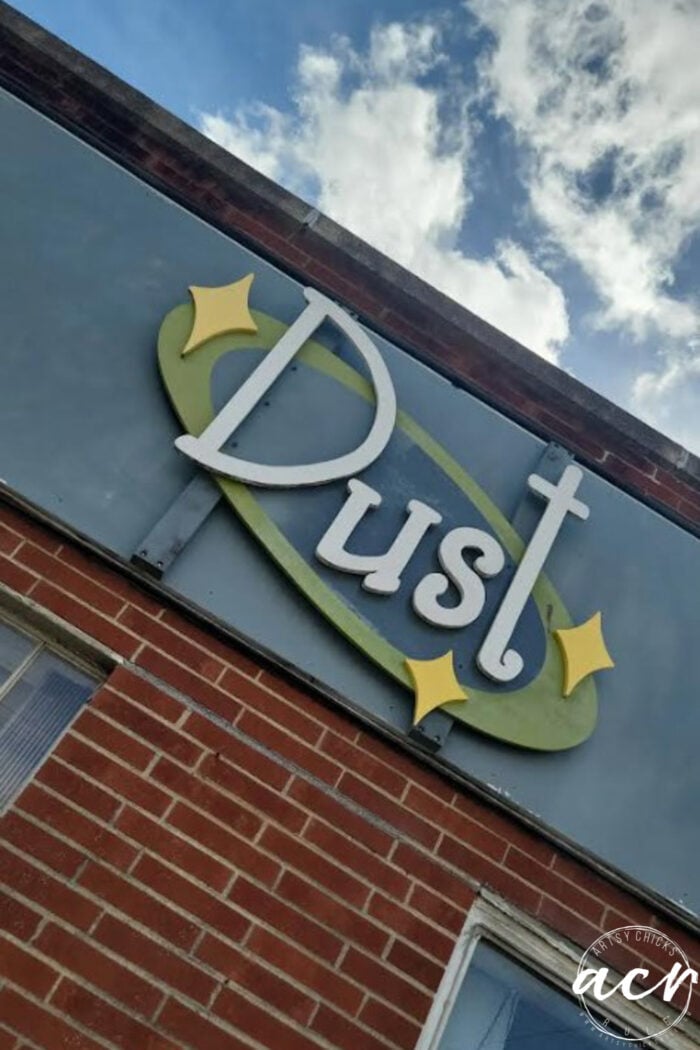 Loved this one though!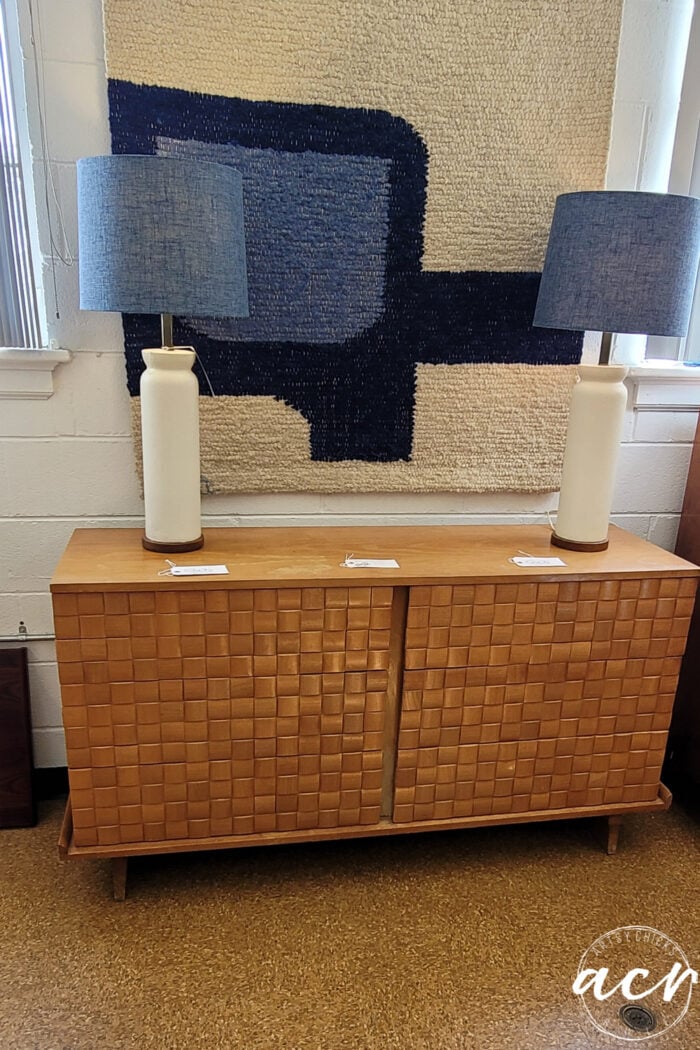 And this one too…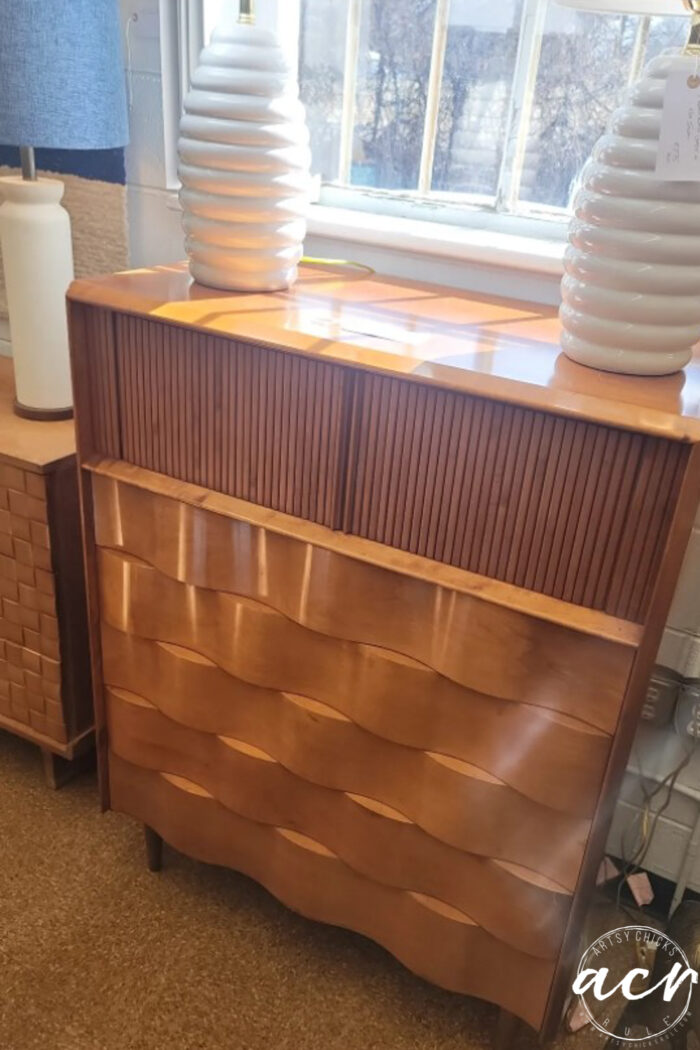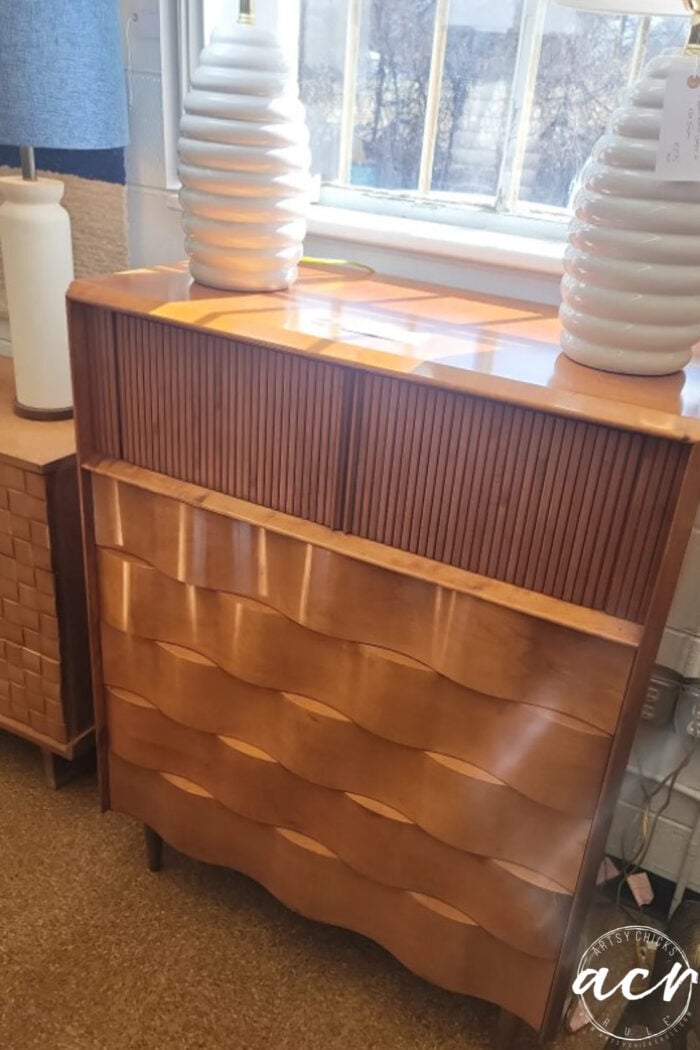 Funky, cool end table. (The Jetson's style)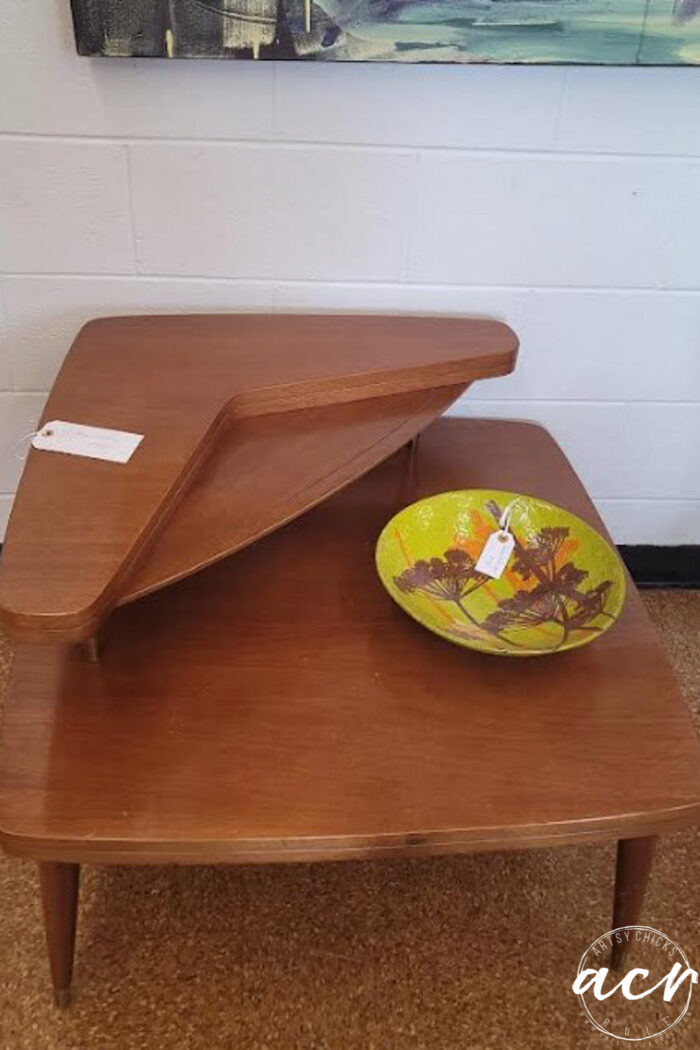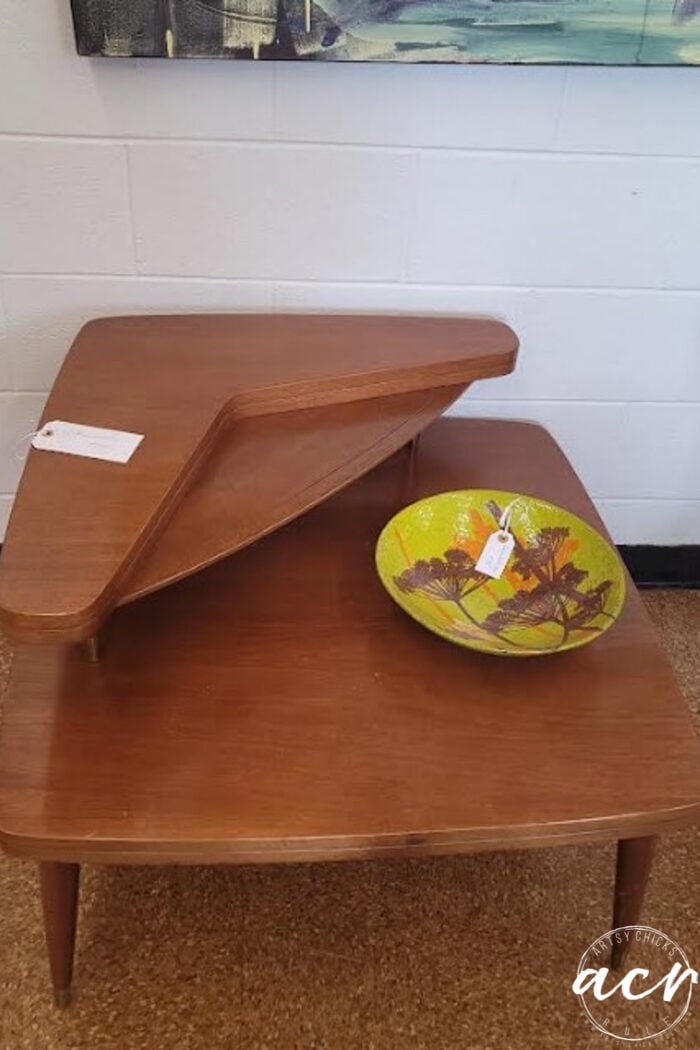 This was a quirky lamp…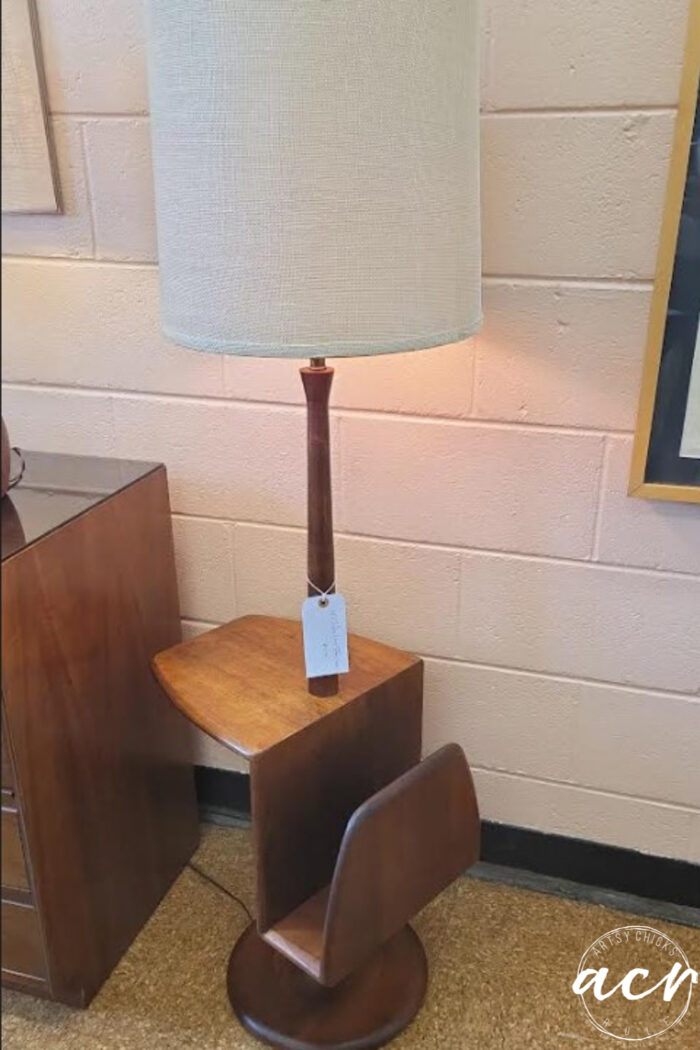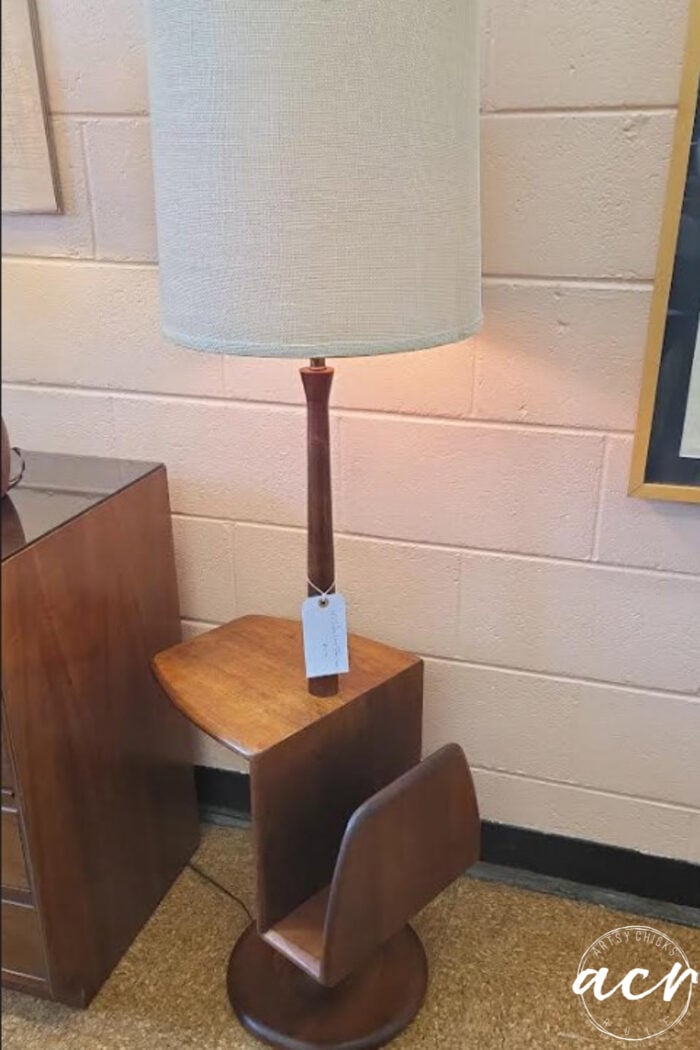 I even kind of liked this dining table set…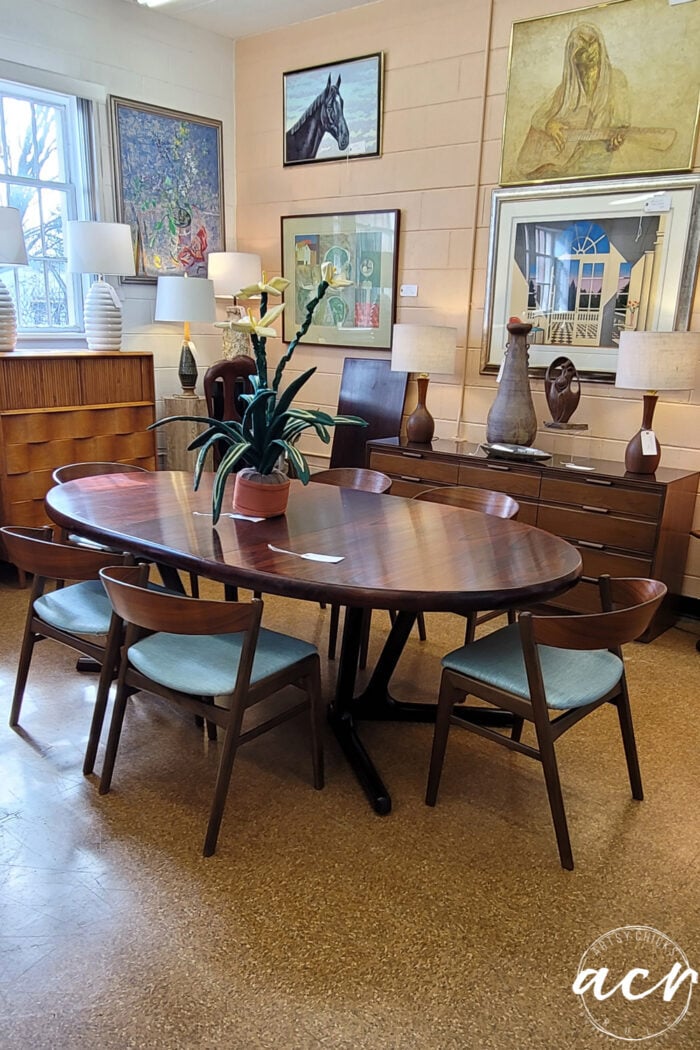 Not so much in the late 60's – 70's room though, lol.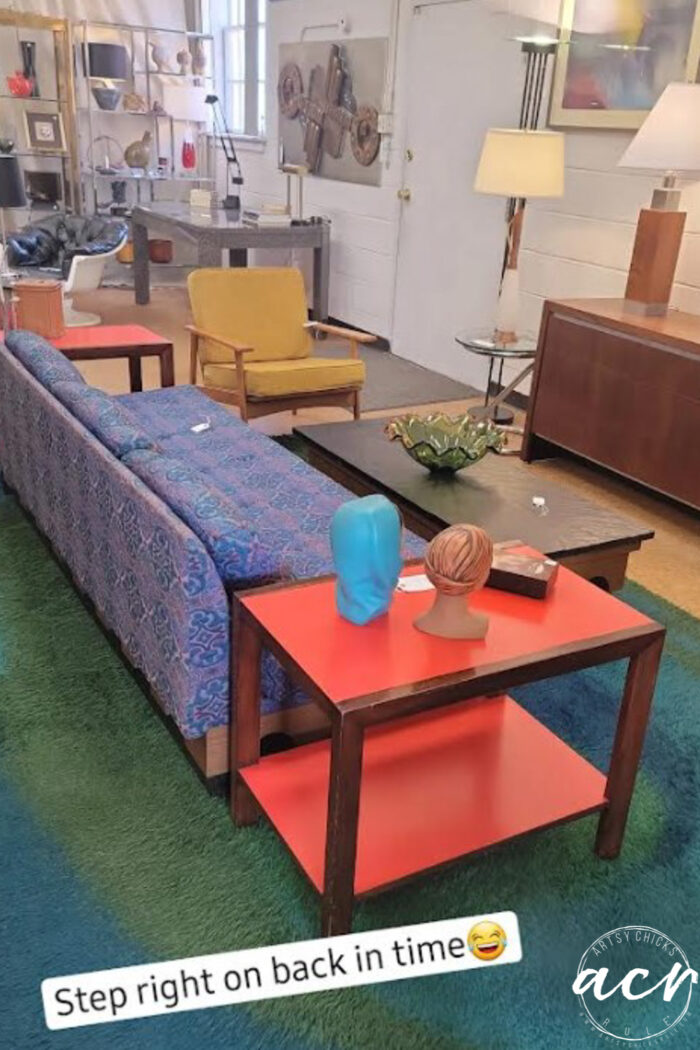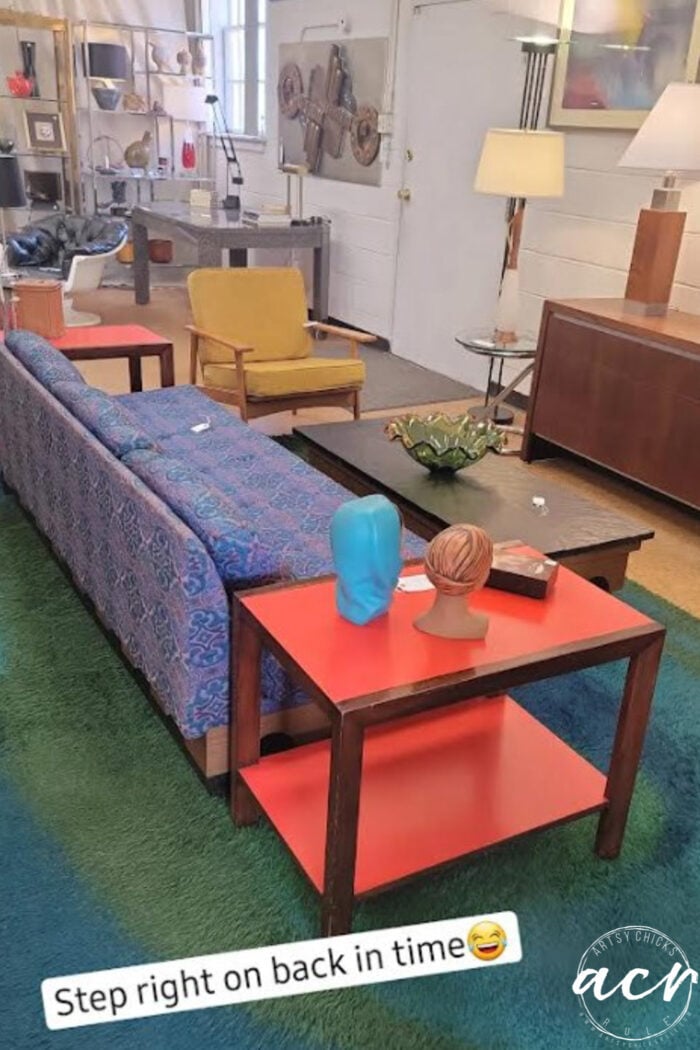 How about a shell table right out of 1985?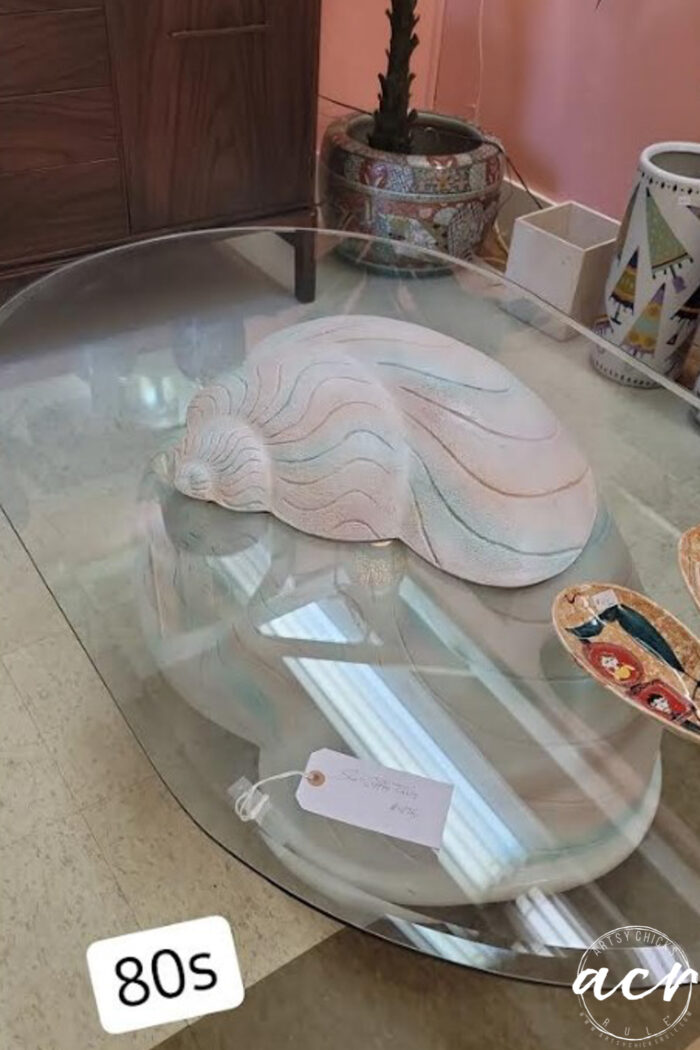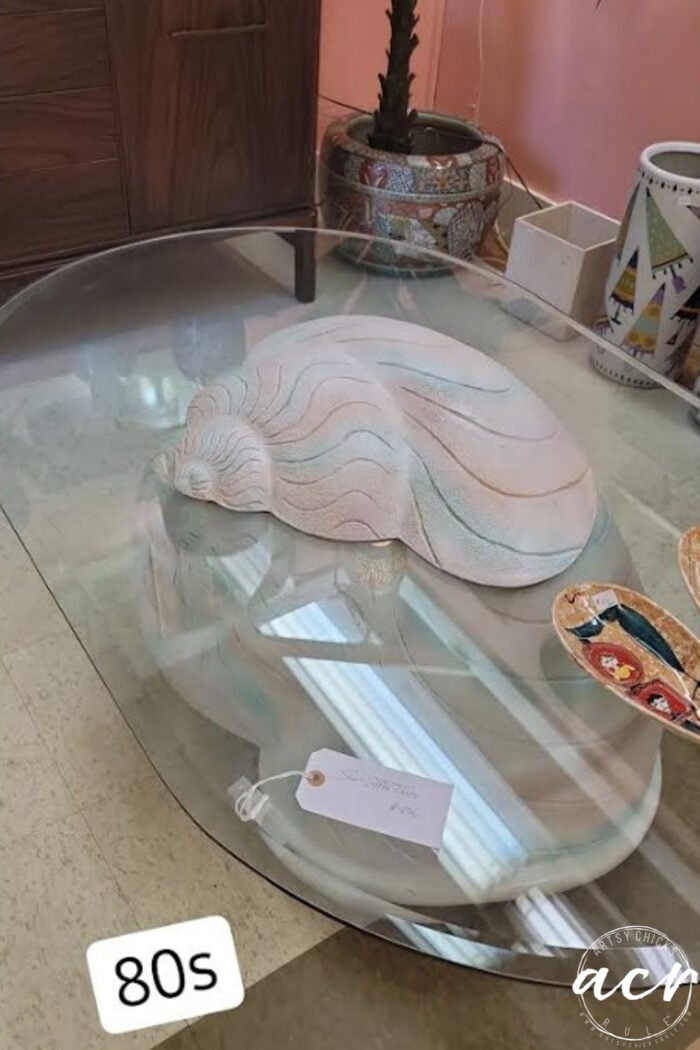 We stopped by another place that had TONS of collector items. (it was called Odd Balls)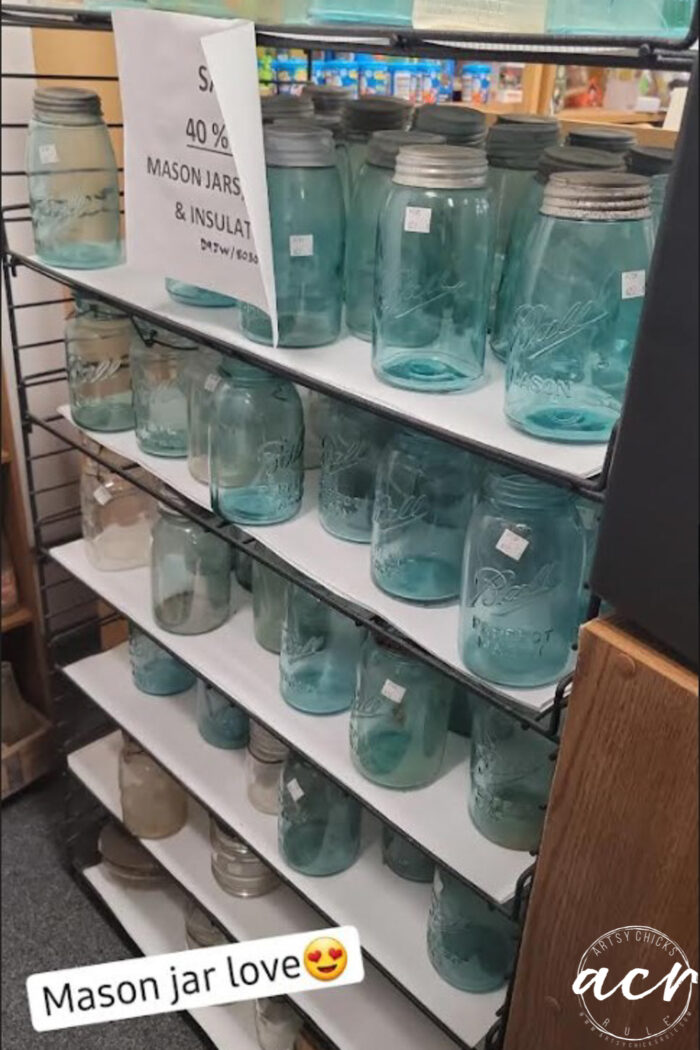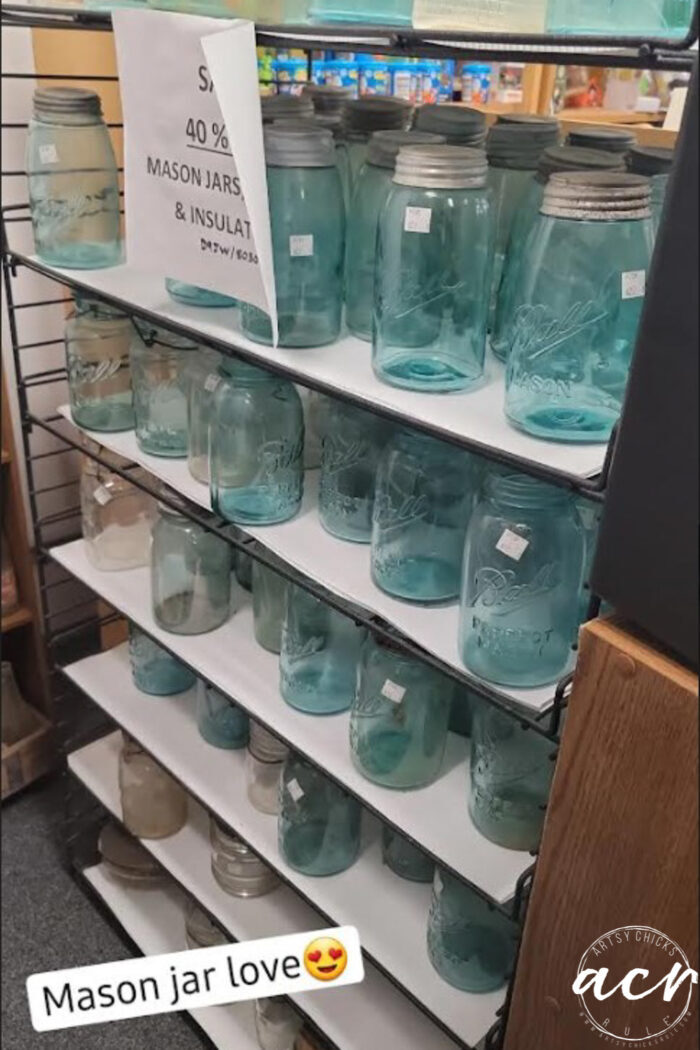 I adore blue Ball Mason jars but already have more than I can use.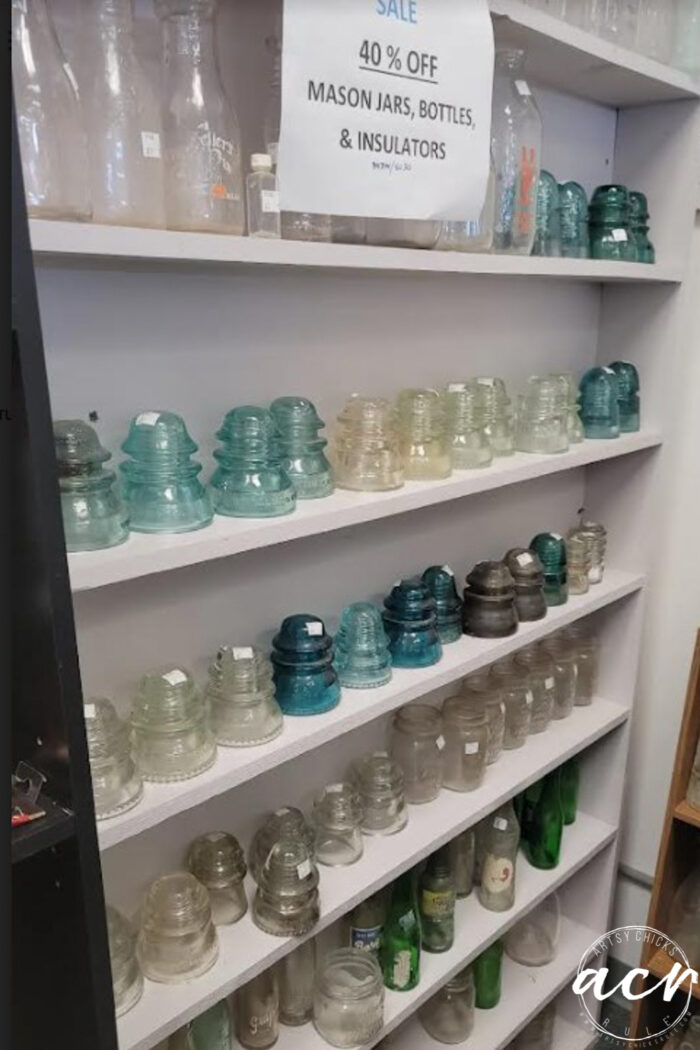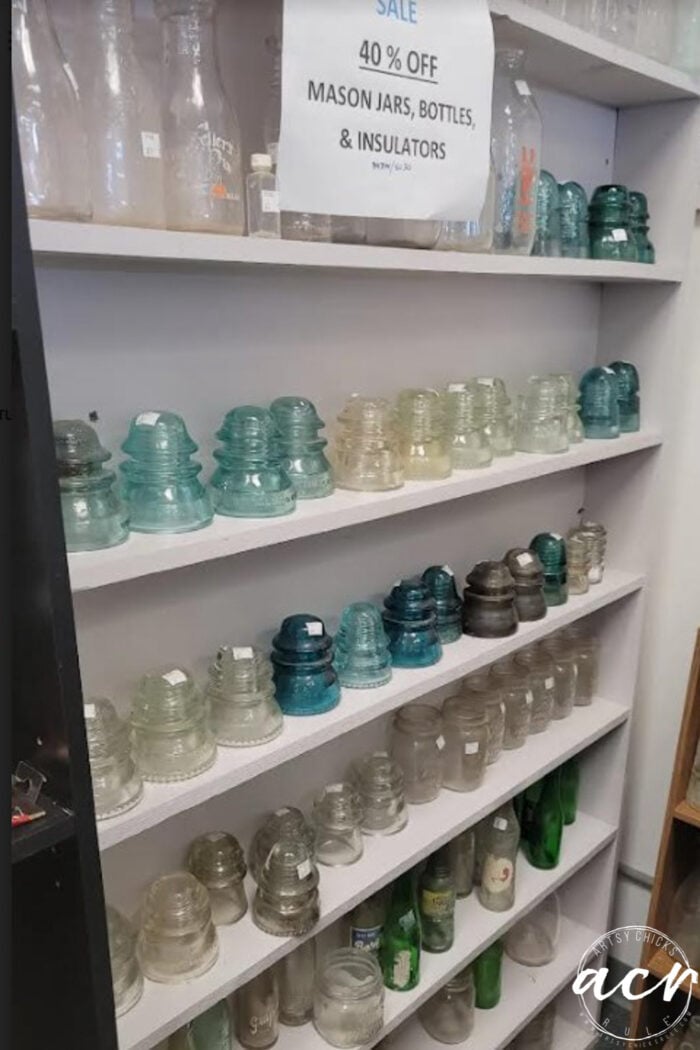 SO many fun things to look through in this store.
And even saw this crazy thing too…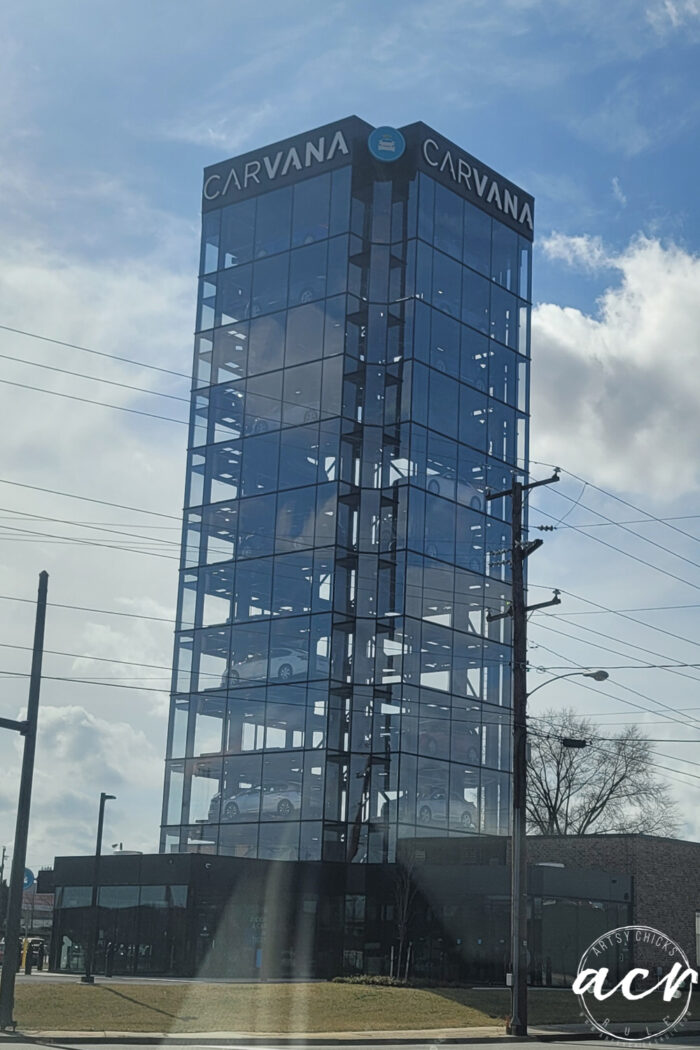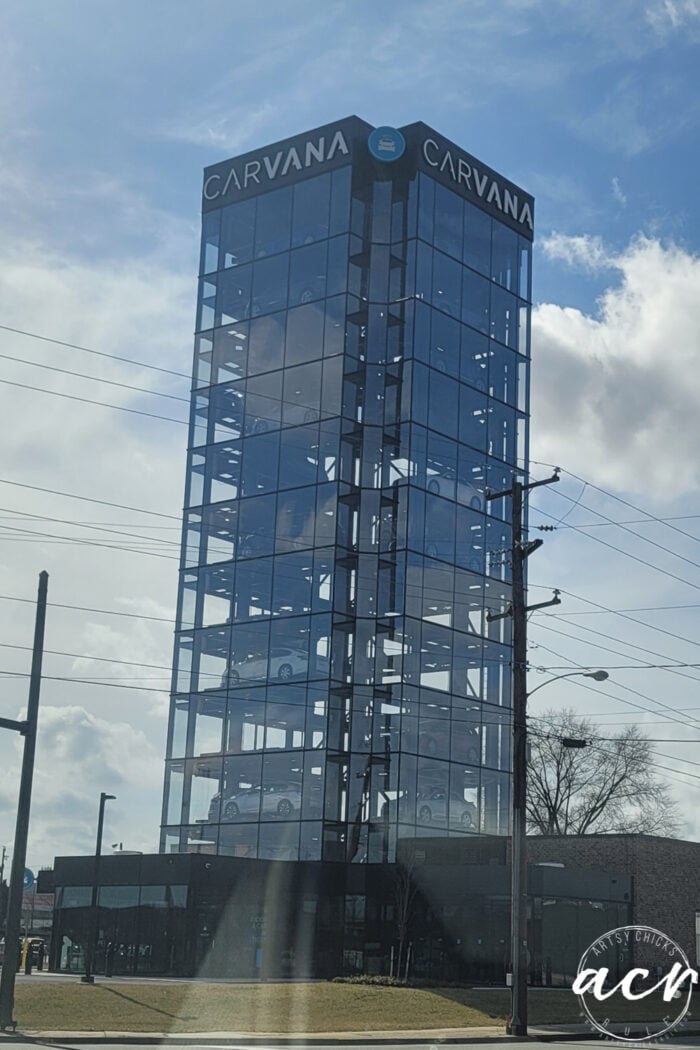 The Carvana glass building full of cars… wow.
We had a great day!
My hubby and her fiance joined us later for dinner. A wonderful day in Richmond…look forward to another when we go back to hit all the antique shops instead!
Now, what did I bring home to makeover??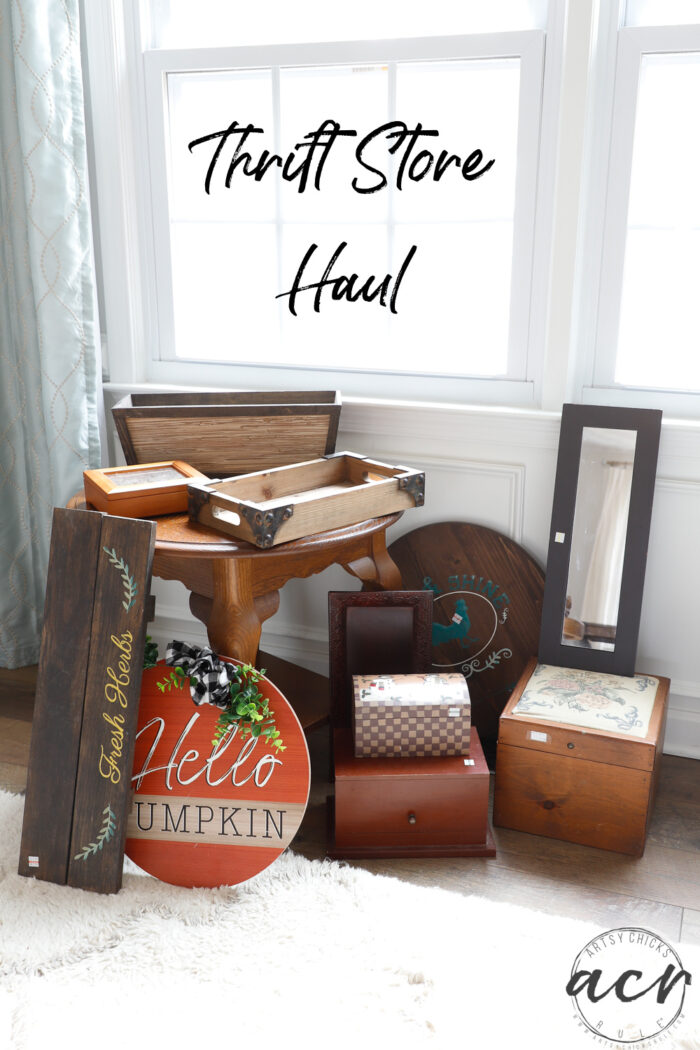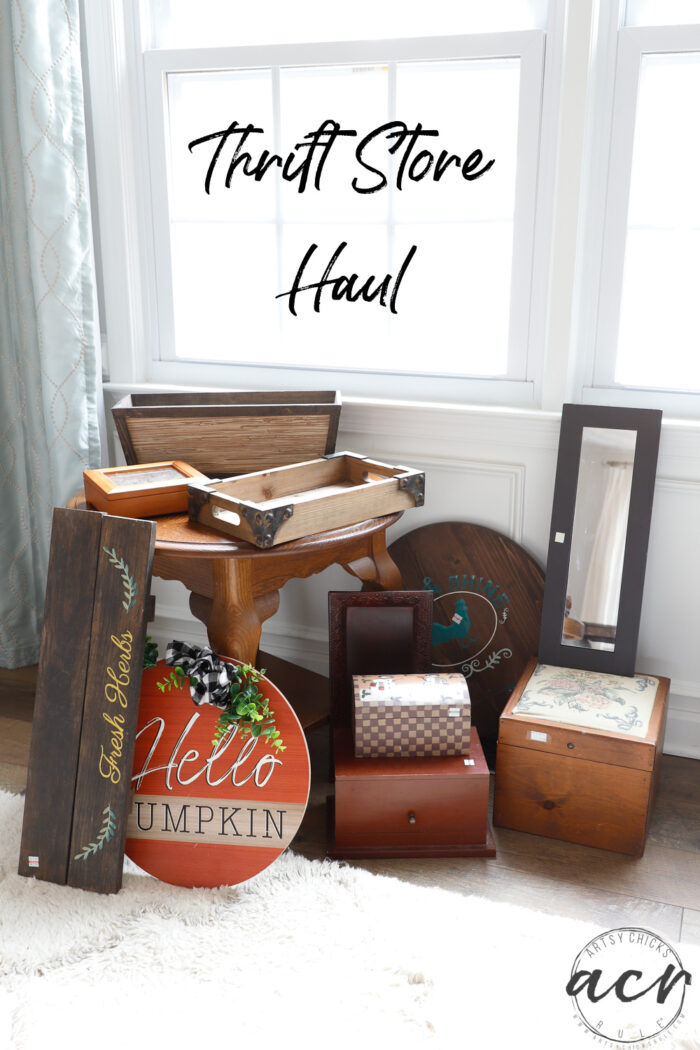 Some of the things I showed you already and a few you didn't see yet.
LOTS of fun makeovers to come! Stay tuned!
I hope you have a wonderful weekend!
xoxo