Old Shutters Repurposed (into coastal photo art)
This post may contain affiliate links. Please see disclosures here.
Thrifted old shutters repurposed into a cool new photo display! Perfect for hanging on the wall and displaying your favorite photos.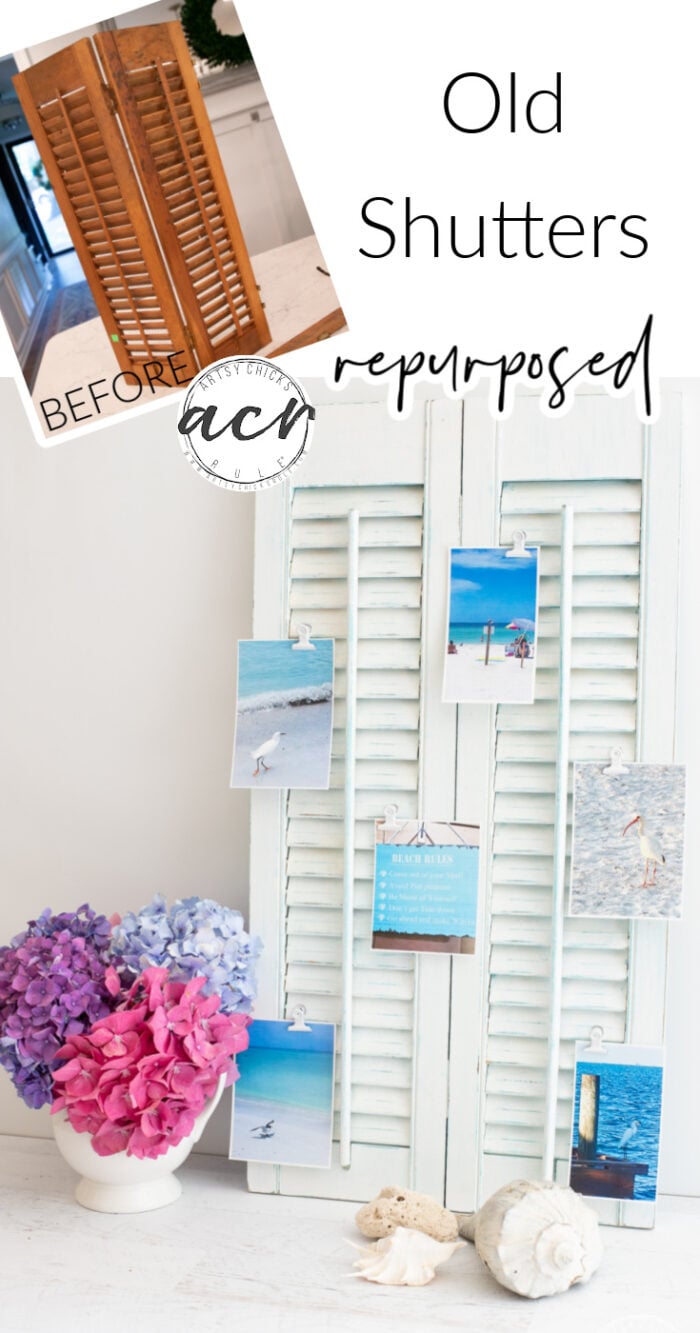 Hello beautiful friends!
I hope you had an amazing weekend! If you follow along with me on Instagram, you might have seen that my hubby and I had a pretty great one. Not only did we celebrate Father's Day with family but we also celebrated our 30th wedding anniversary on Saturday. We are "foodies" and love to try out different restaurants so I planned 4 different stops, from breakfast to dinner!
It was a full day, for sure. And it ended up being full of fun and new experiences. We had an amazing time but were ready to go home at the end of it all! haha
Tonight we are visiting yet one more new (to us) place (so keep an eye out on Instagram, I might share a photo or two ;) ) because… TODAY is our actual 30th-anniversary date.
We were married on June 22, 1991.
Oh my, how the time has flown.
Here is a little video of our lives together, I thought I'd share it here.
(I couldn't get my player to work so I just put it in a link below…click over if you'd like to watch…some photos are blurry but hey we are old so they are old, haha! ;) )
OH!! Don't forget to get in on my latest giveaway! There's still a little bit of time to enter to win. :)
Hop on over, here.
Old Shutters Repurposed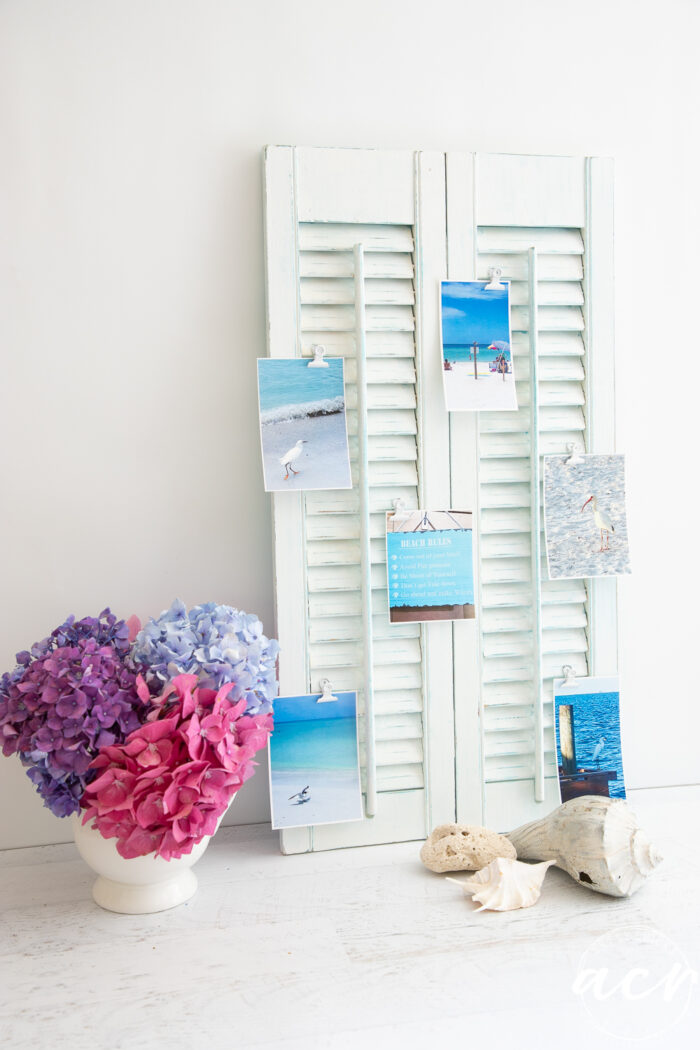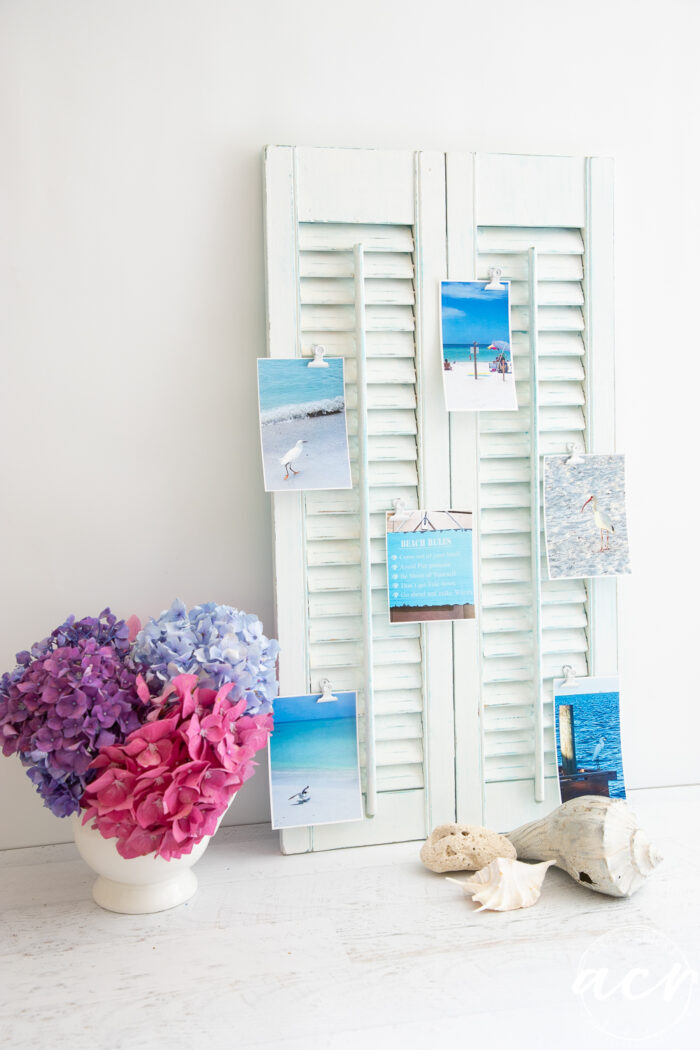 As far as projects, I'm sharing another one from the thrift run I did a few weeks back.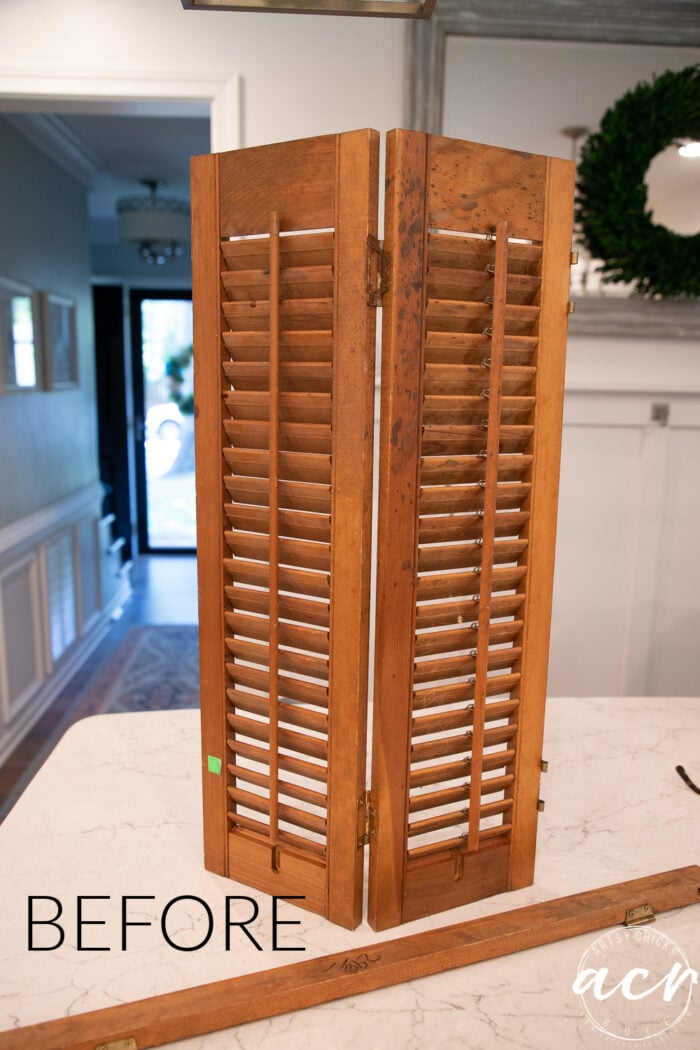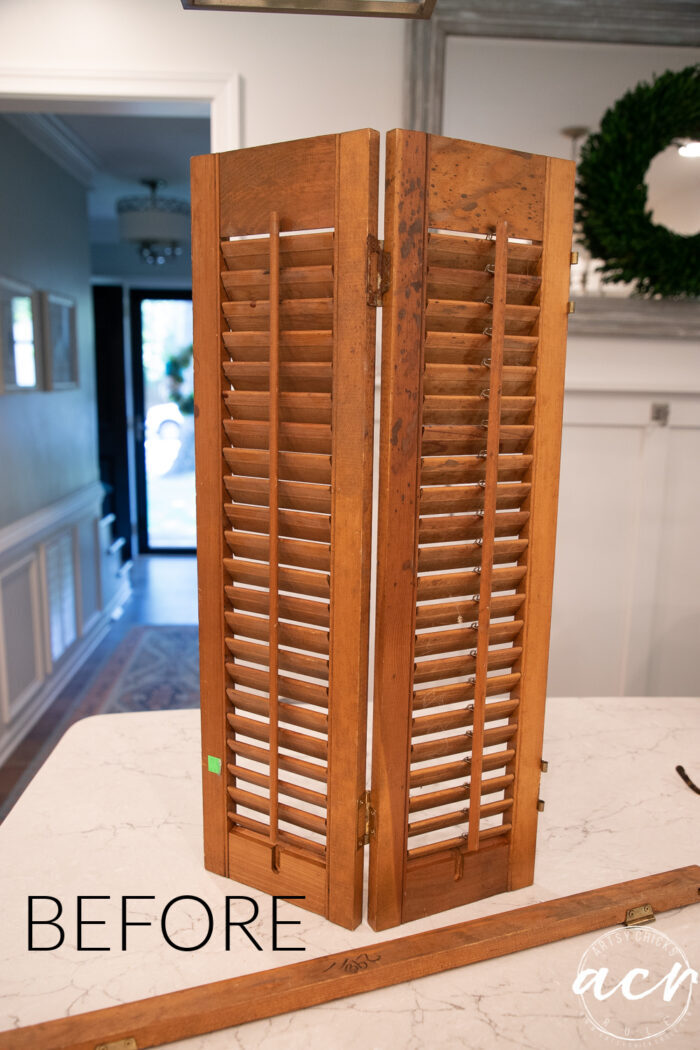 This old window shutter.
First I removed the outer hardware and filled the holes.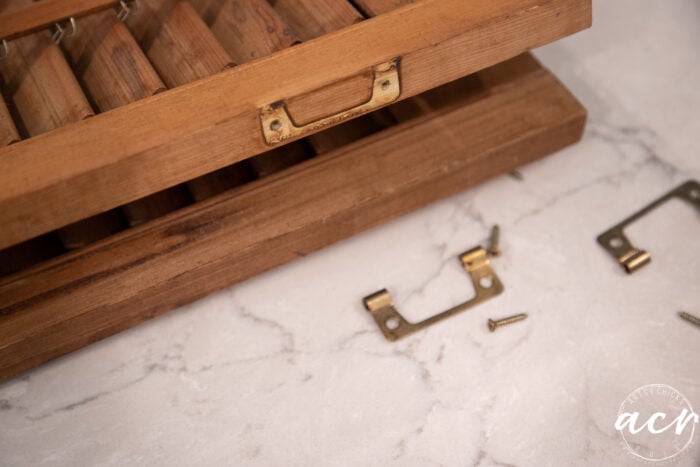 Then I spray painted the whole thing with an aqua color for the base color.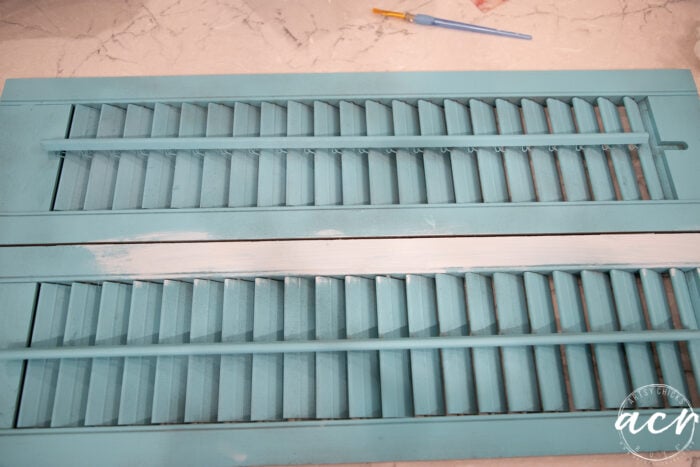 After it was dry I painted it white.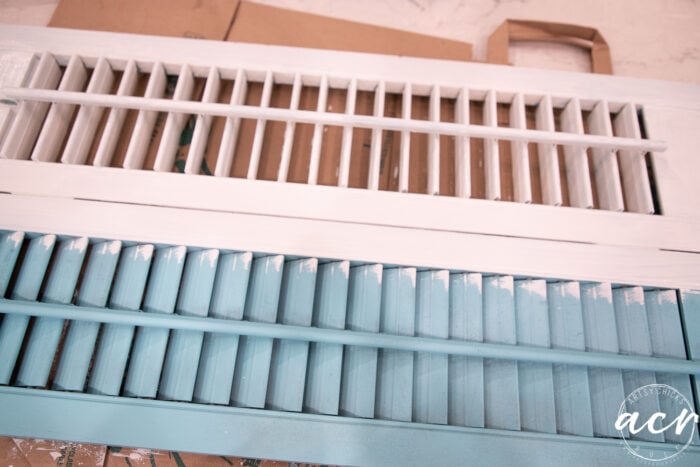 I didn't really try to cover it fully because I wanted it to have a distressed look.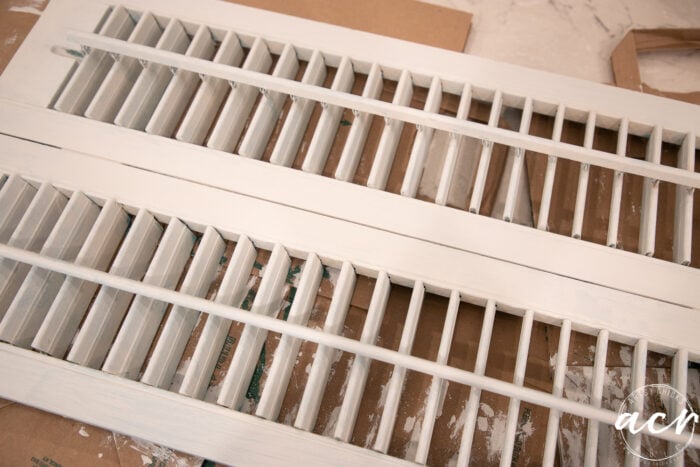 However, one coat did cover pretty well.
Once that was dry, I sprayed these clips white…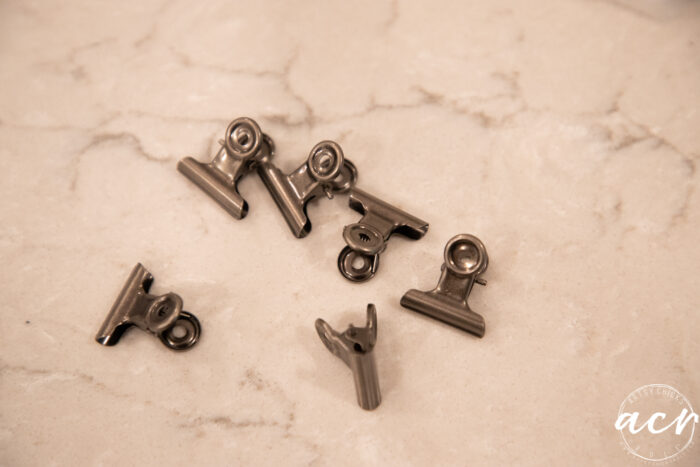 …glued them to the shutters and lightly sanded to distress to bring the pretty blue through.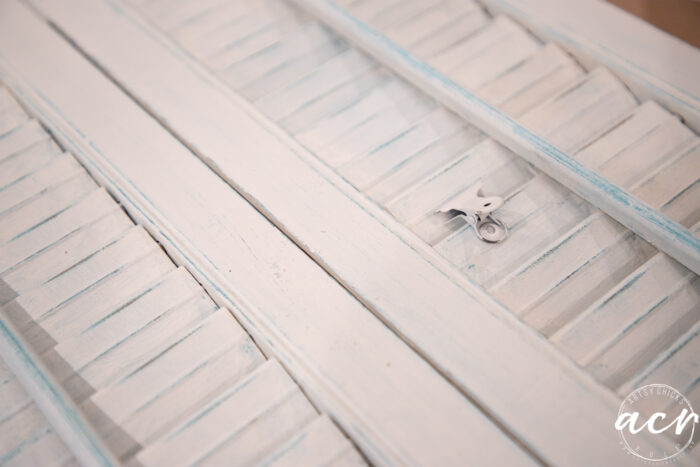 On the back, I attached this hook to hang it and also stabilize it.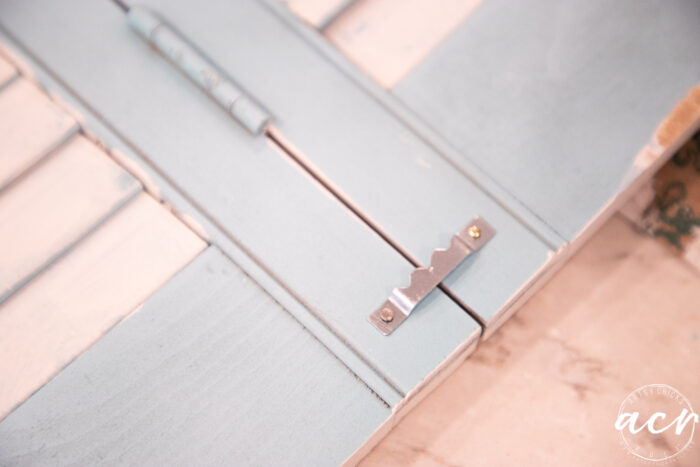 I flattened out and attached another one at the bottom to help keep it stable. (so it wouldn't be bendy)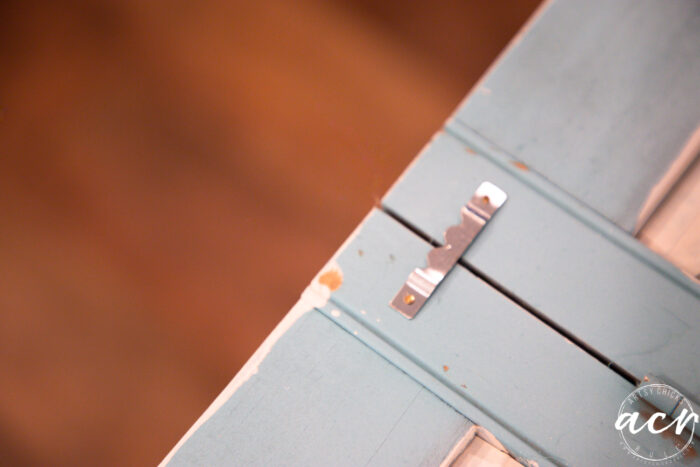 Once that was done I printed some of our photos from one of our Florida trips and called it done!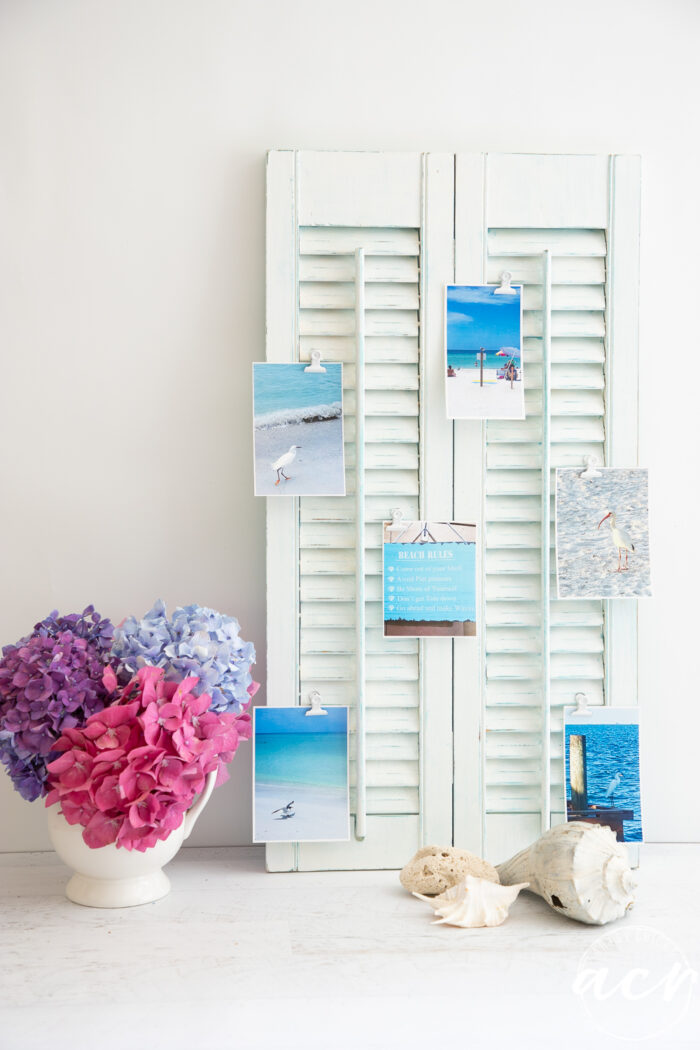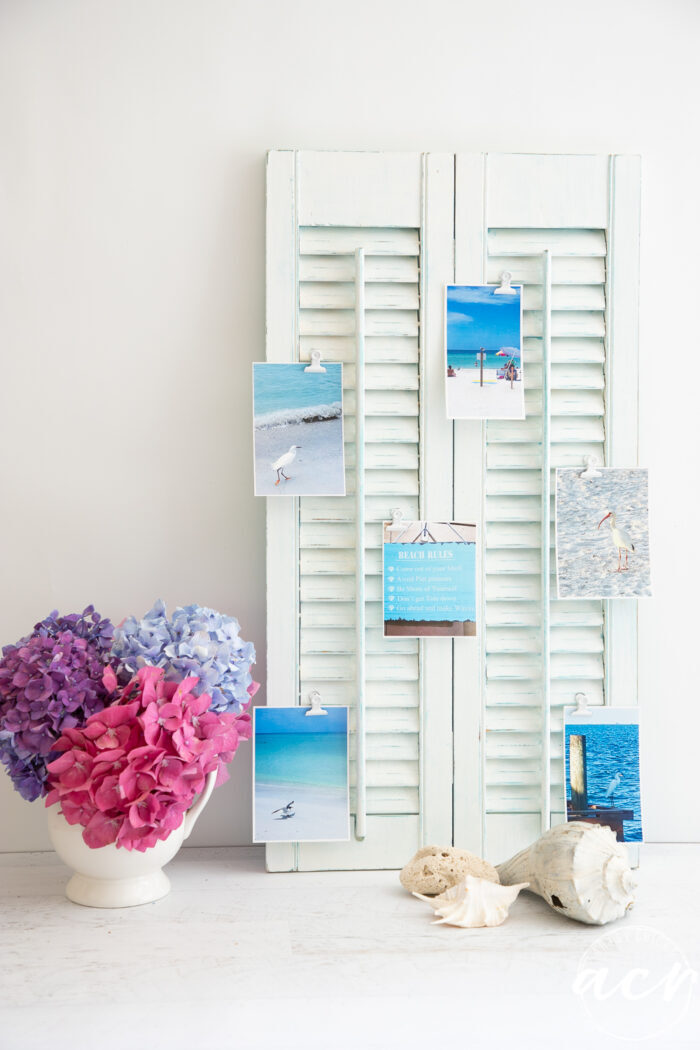 The hydrangeas came out of my yard. All different colors on 4 different bushes.
I put some from each in there.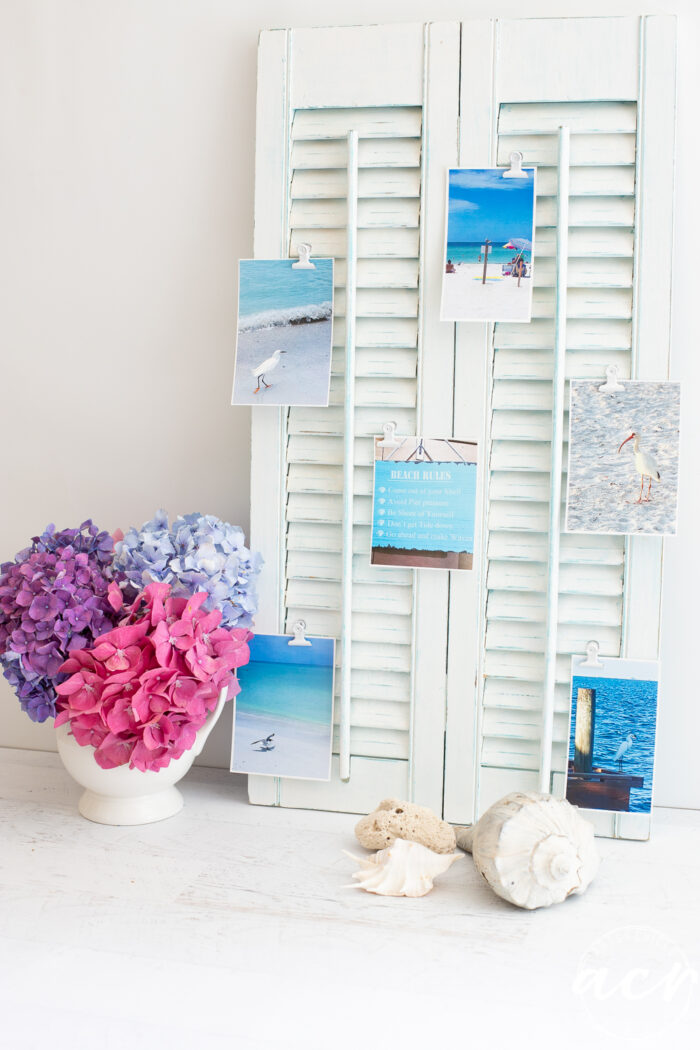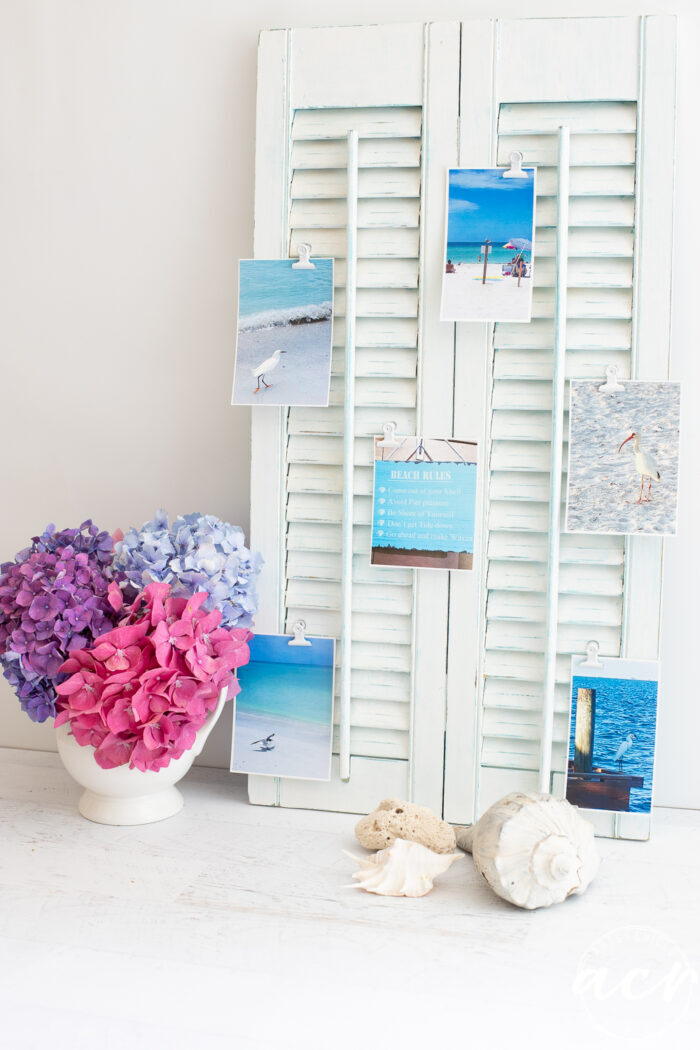 I'm actually considering offering some of the photos I took in Florida as downloads for you guys. (to use framed, etc, in your home)
I'm also planning to take some photos in and around The Outer Banks.
Would you all be interested in something like that?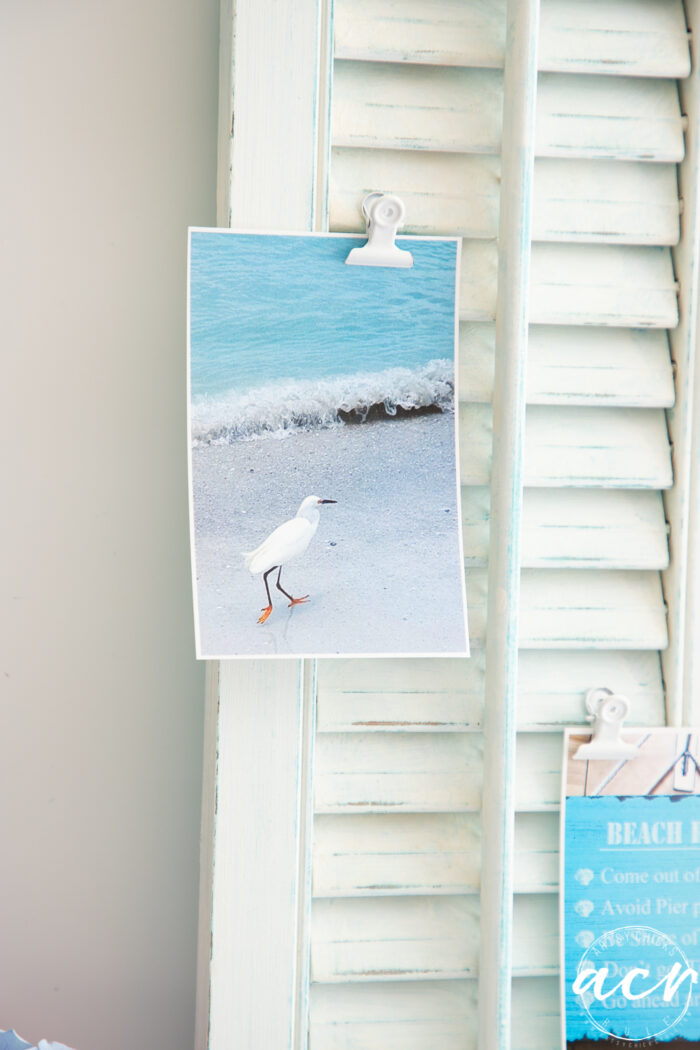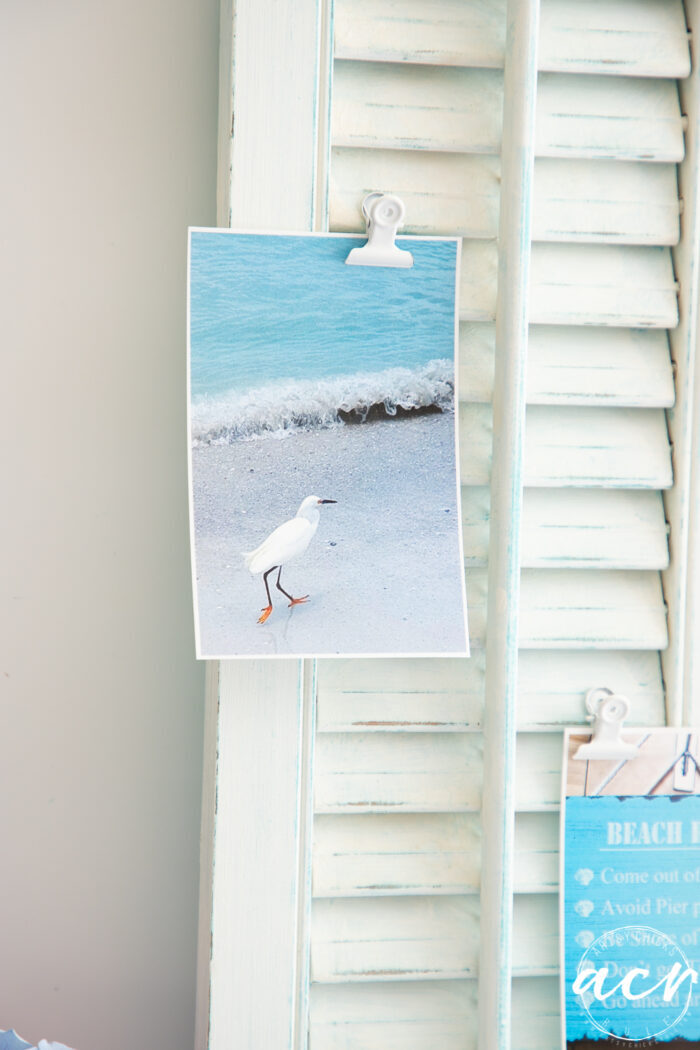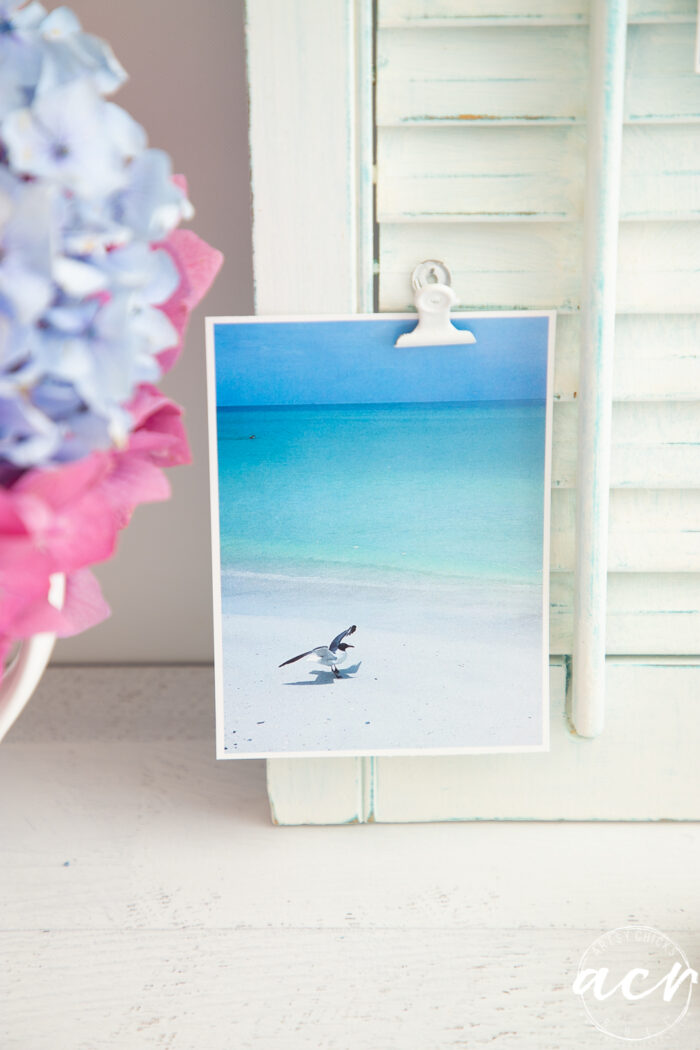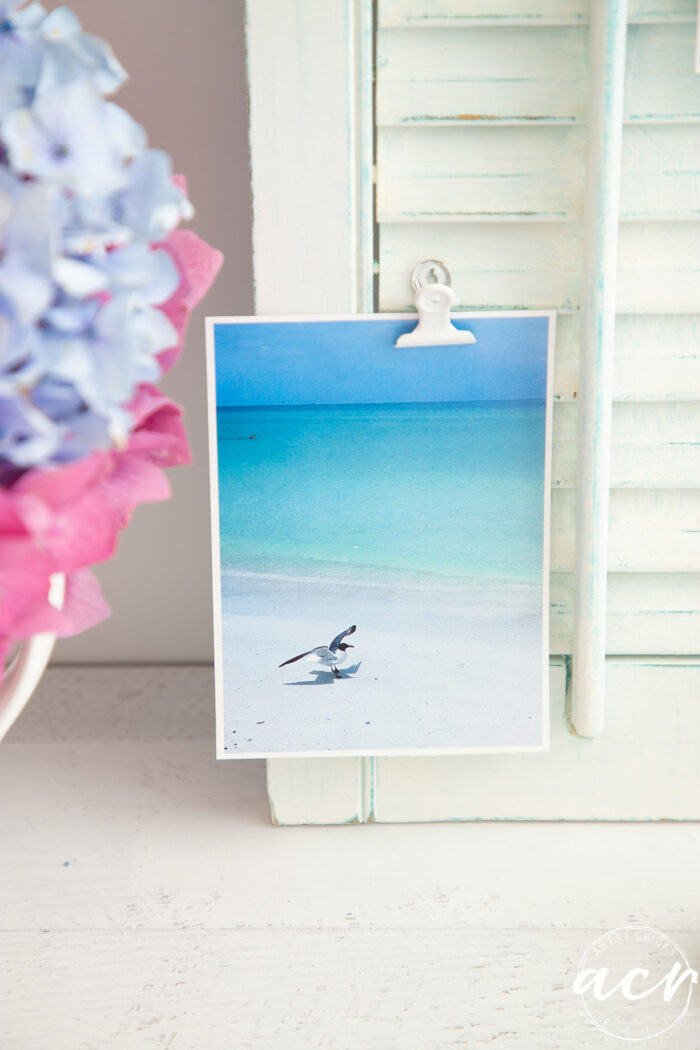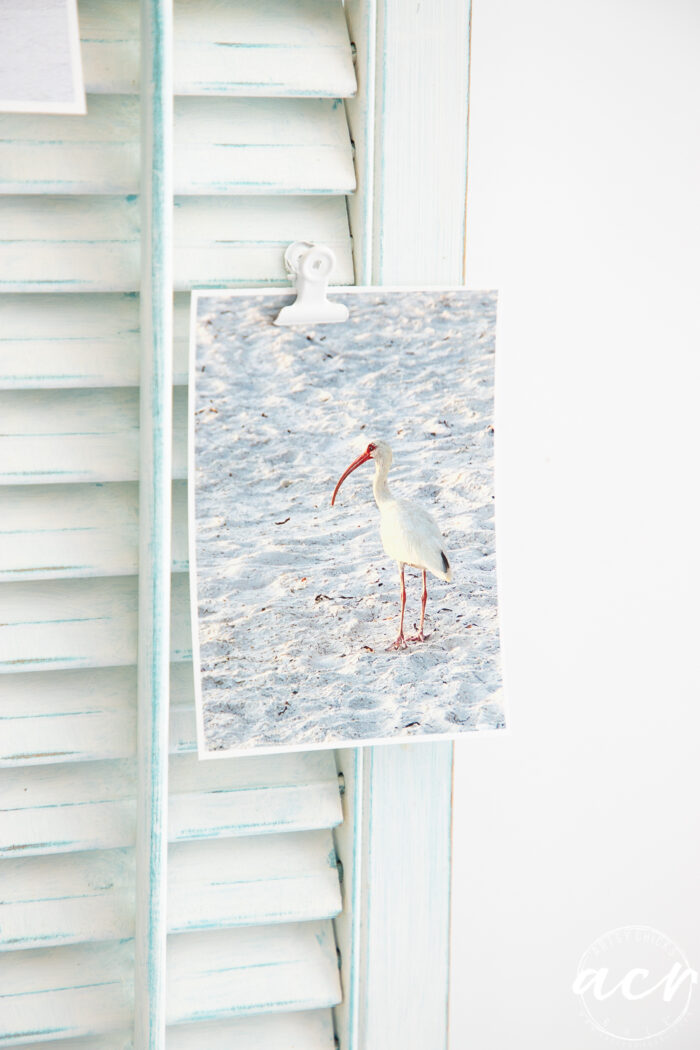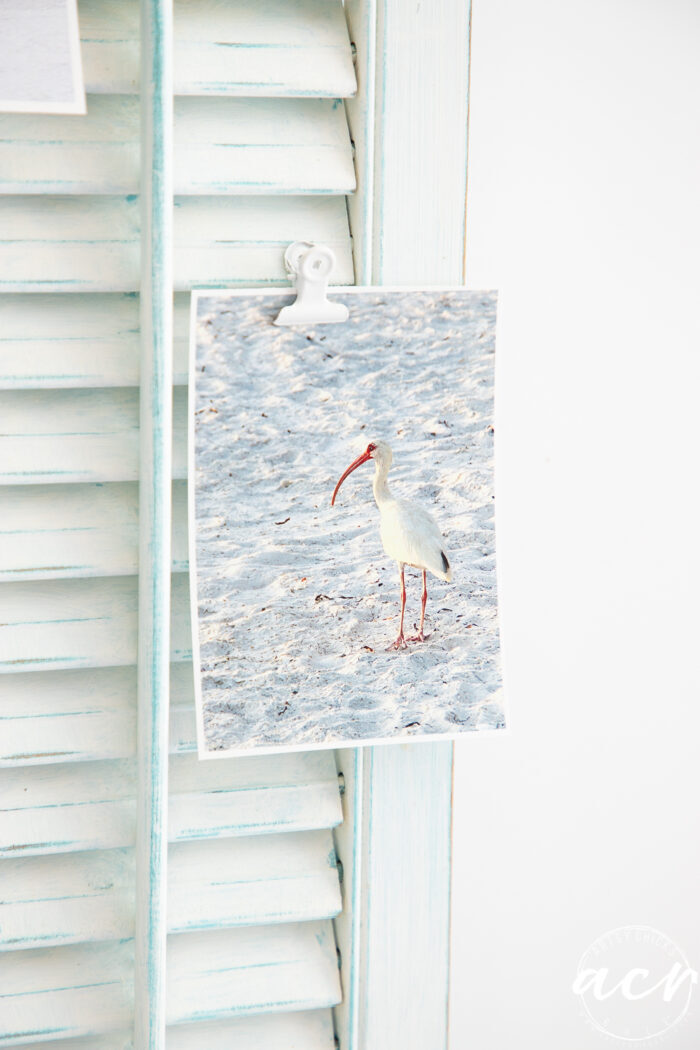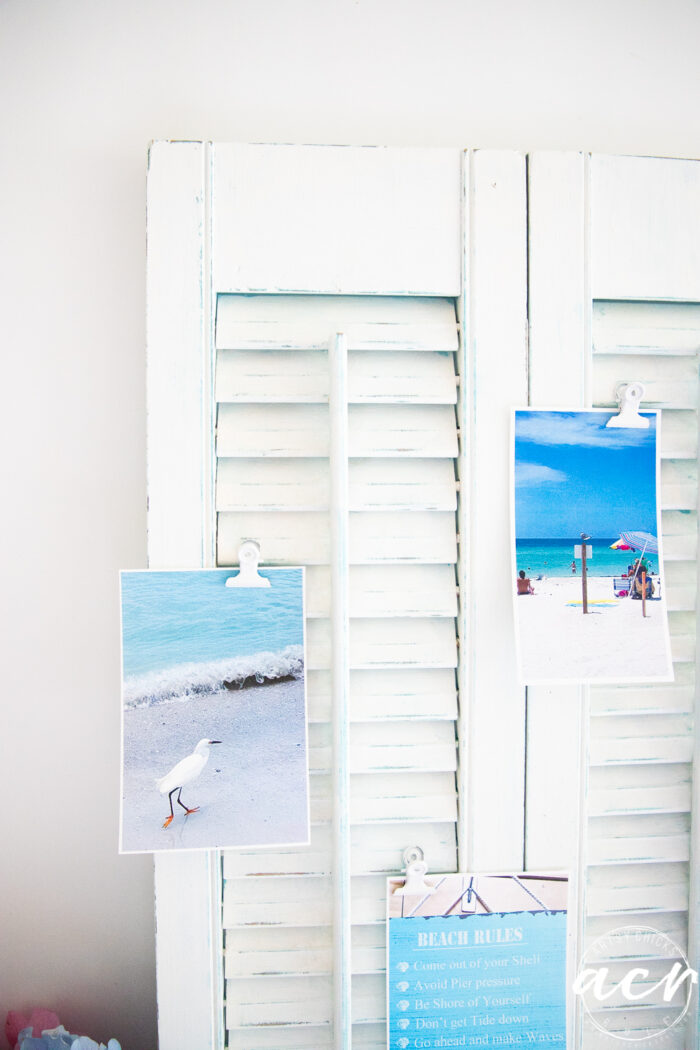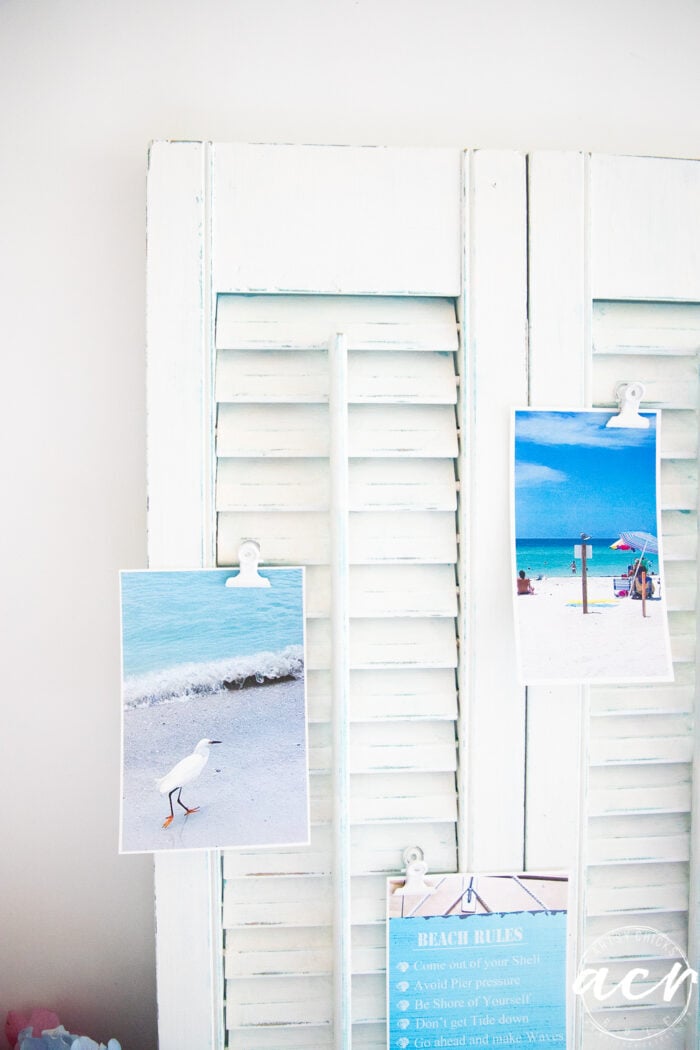 Up close of the distressing…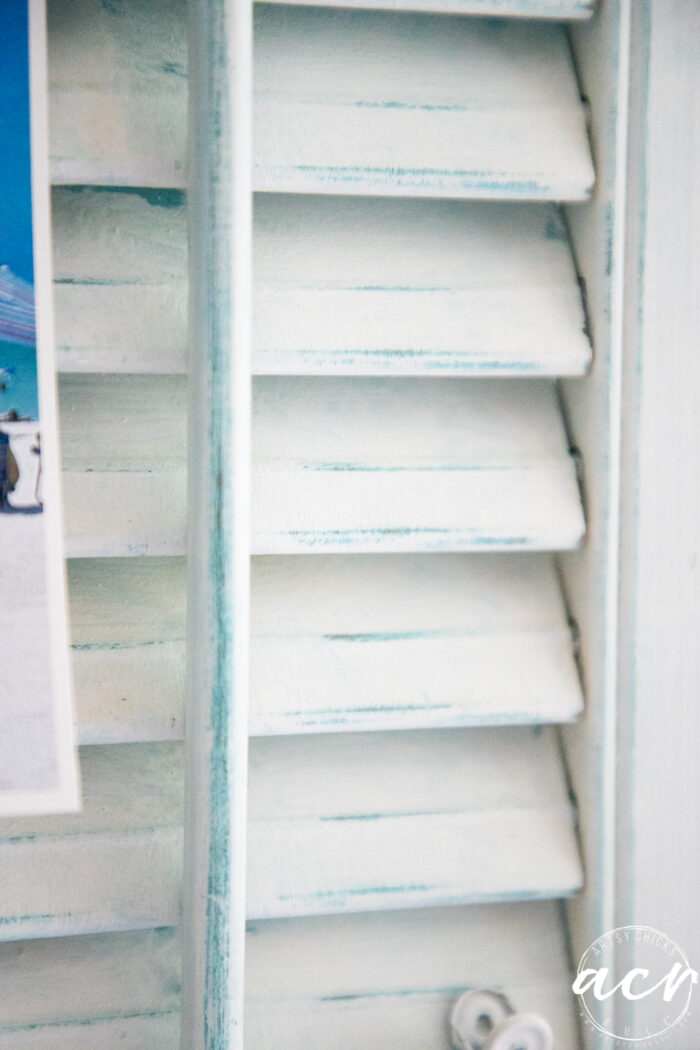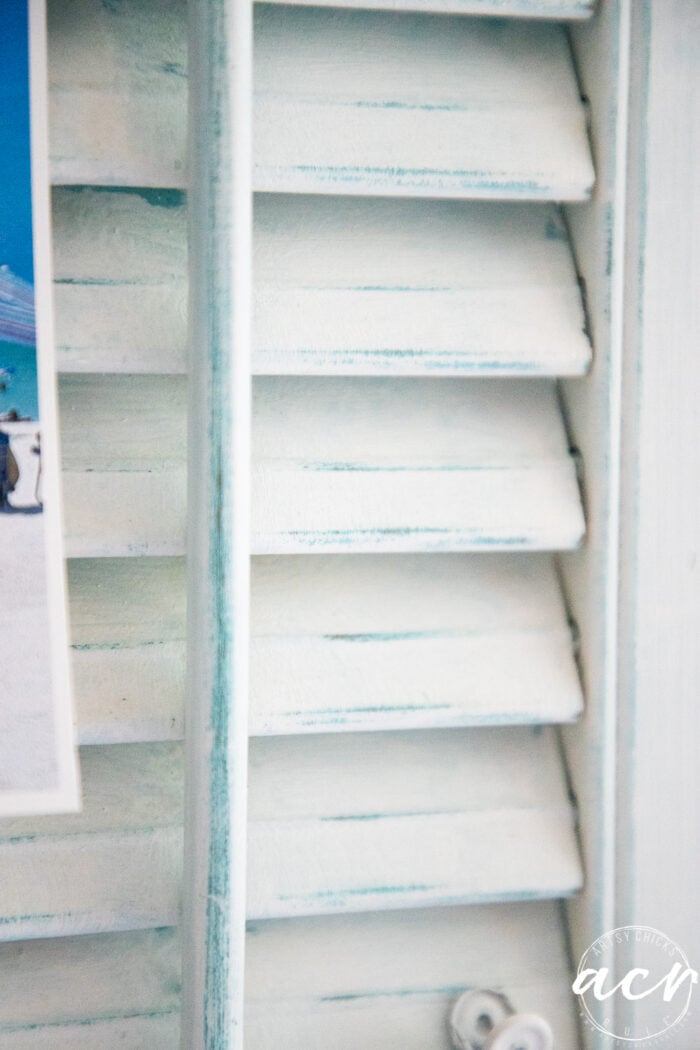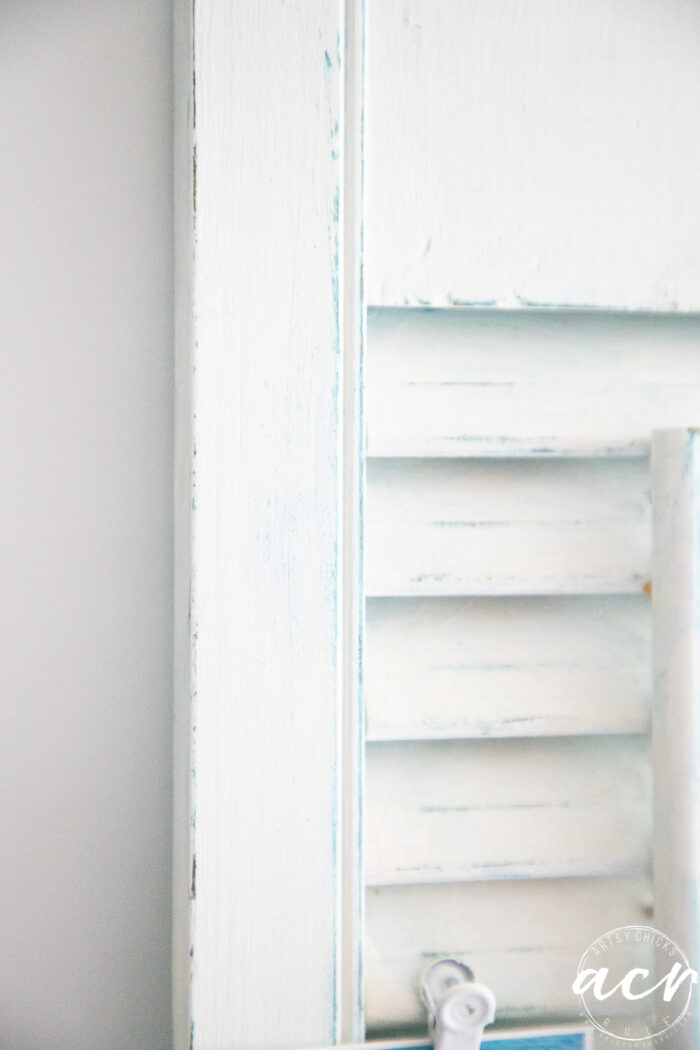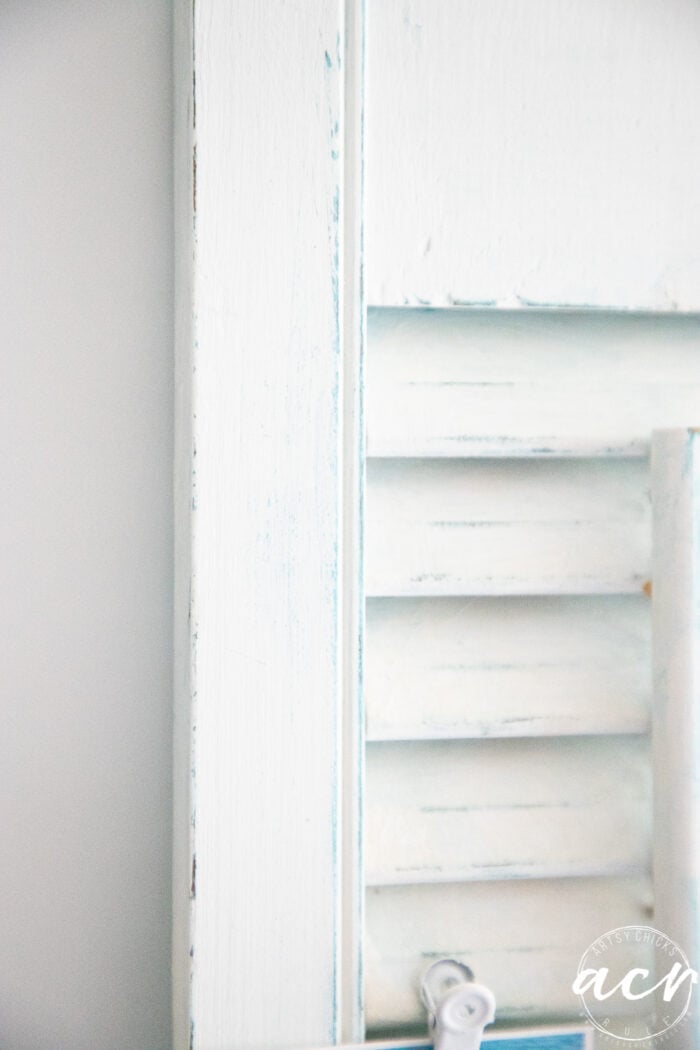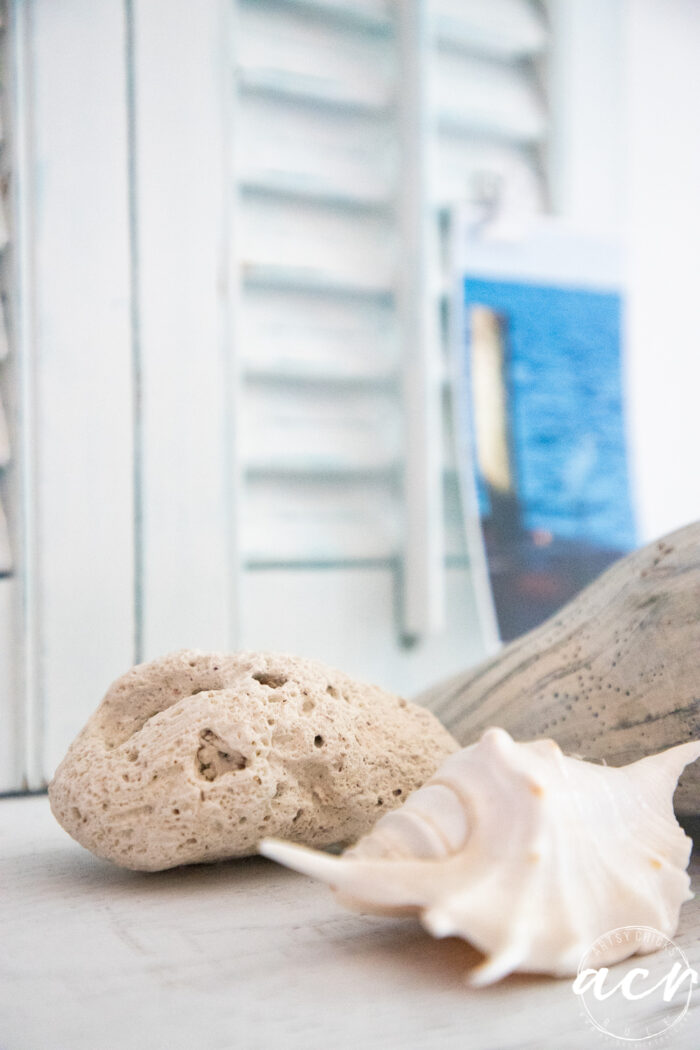 Pretty simple makeover!
I think I might take this one to the beach house. (and replace with photos I take or have already taken of OBX scenery, of course!)
PIN it to save it!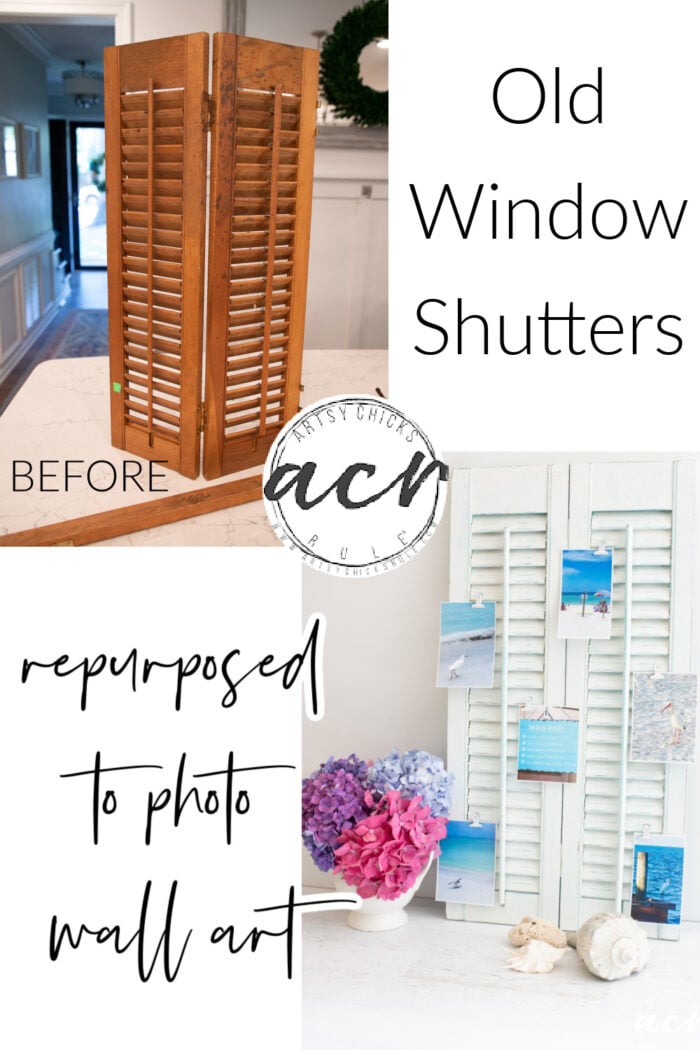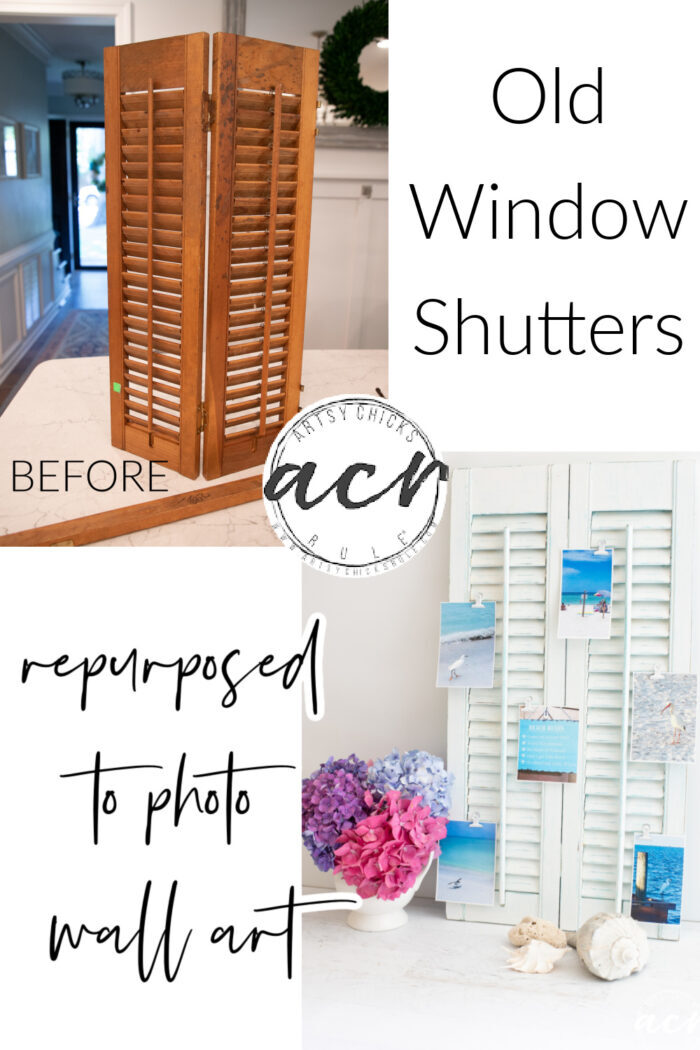 Have a wonderful week! I'll be back later this week with a really fun lamp makeover!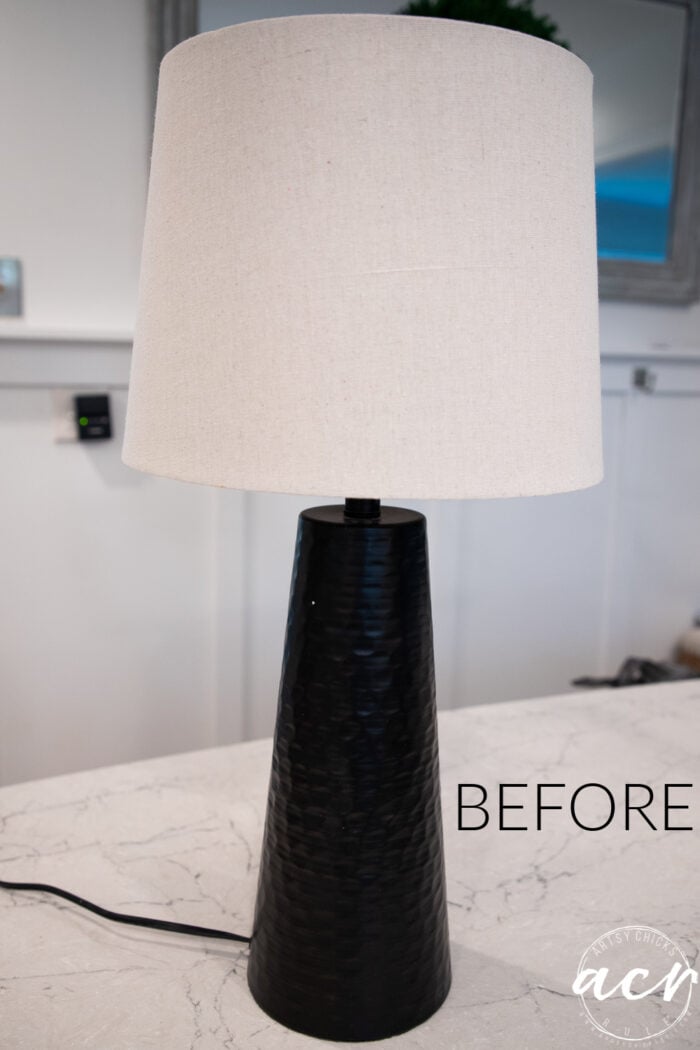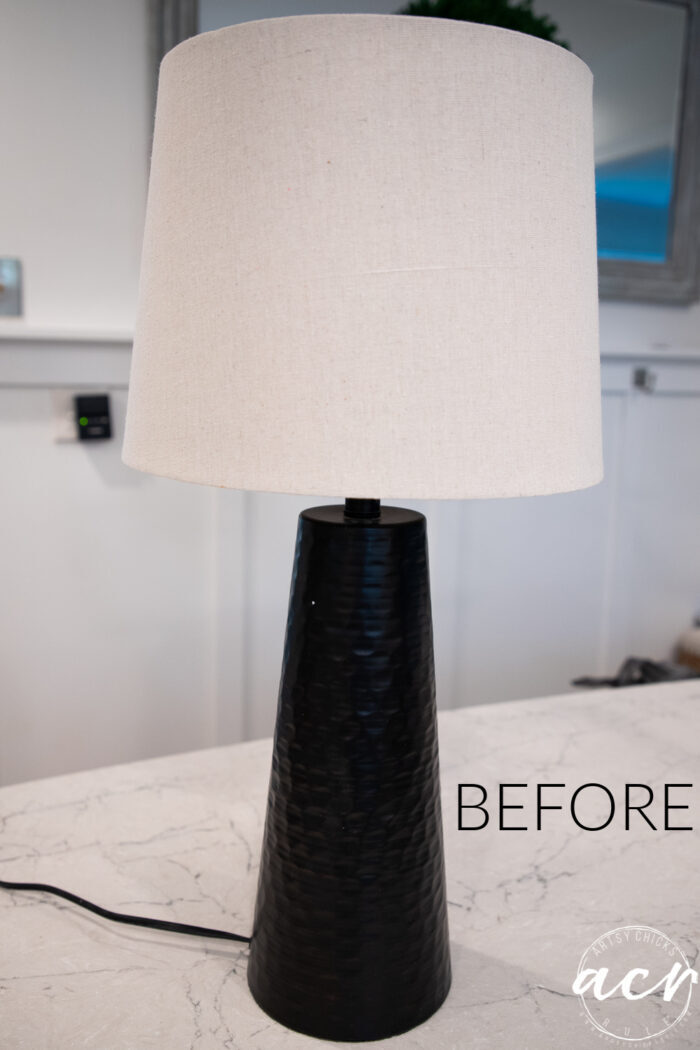 UPDATE!! See it now here!
xoxo