Faux Stone Look Lamp Makeover
This post may contain affiliate links. Please see disclosures here.
A repurposed product gave this old lamp a fun new faux stone look…simple to do too!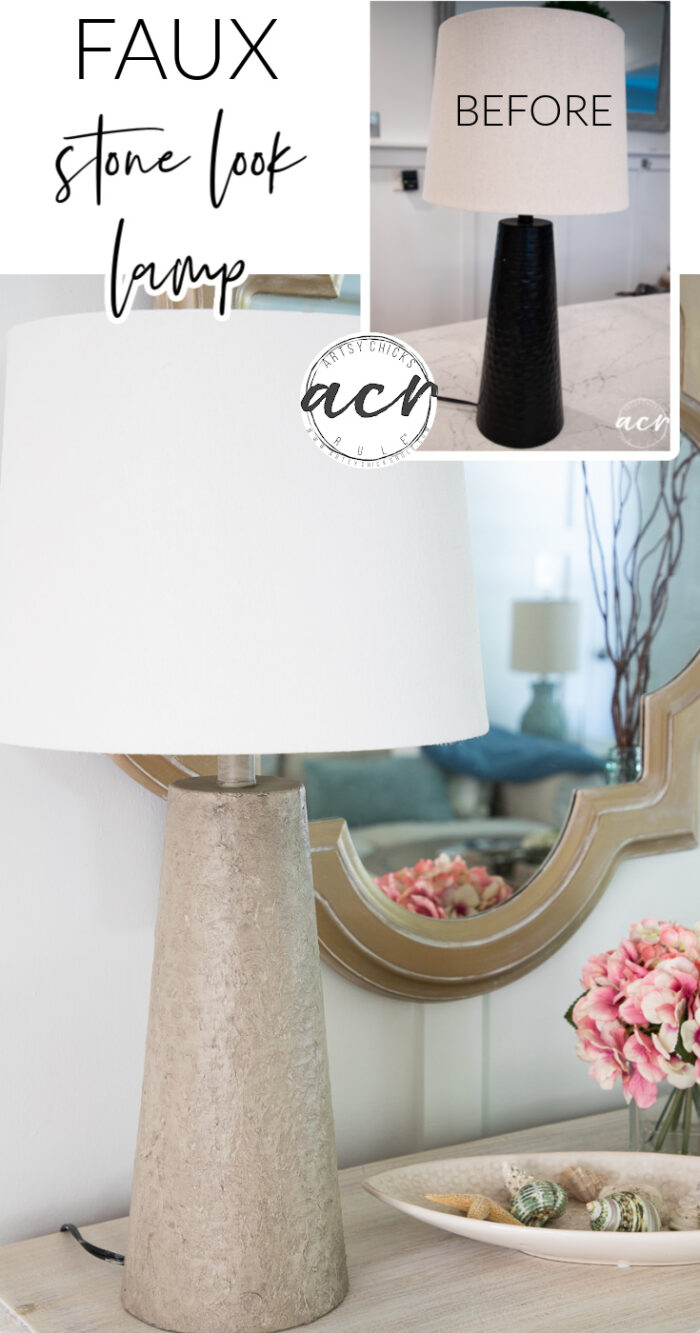 Hello beautiful friends!
I am sharing a fun new technique I tried on this lamp. I gave it a whole new look and a "faux stone look" at that.
I love getting my hands into stuff and being creative. This one definitely fits that bill.
I used several different products on this one but it was actually really easy. (I know, I say that a lot…but that's because I LOVE easy projects and usually lean towards them)
Faux Stone Look Lamp Makeover
This lamp actually came from our OBX beach home. It doesn't really go with the style I've got going down there so I brought it home to give it a makeover.
Here it is "before"…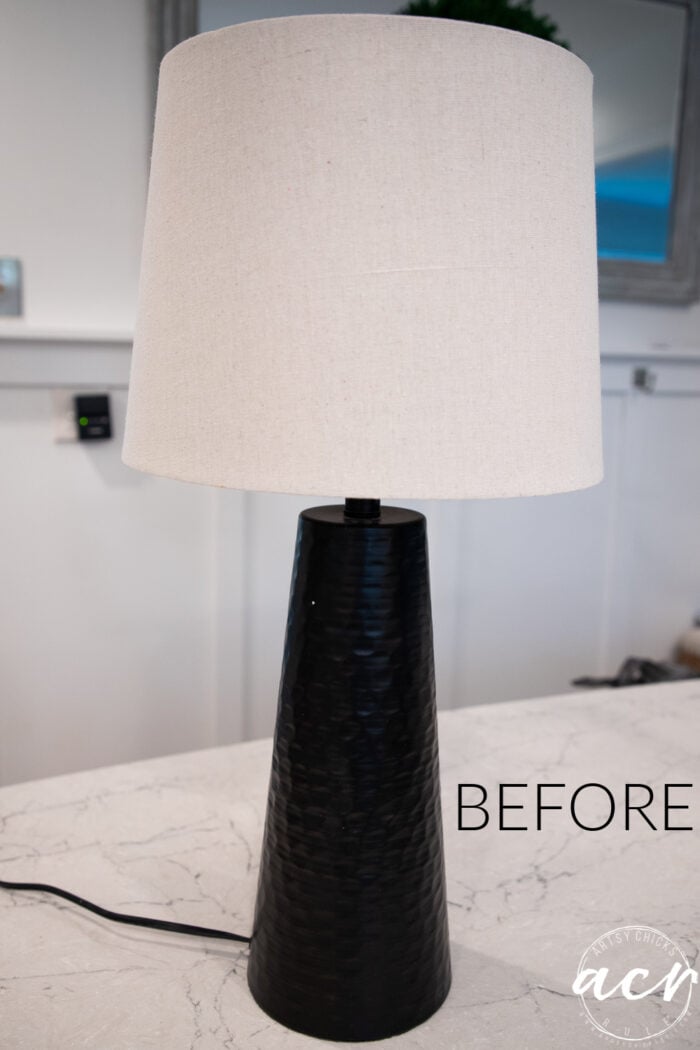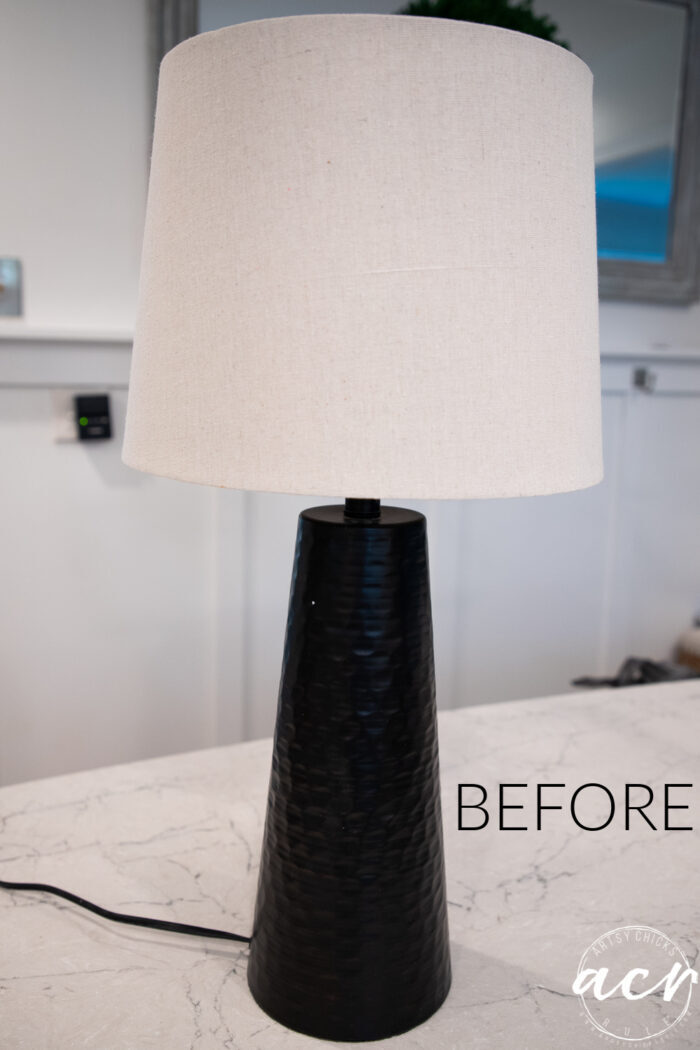 Here it is at the condo when we first bought our place…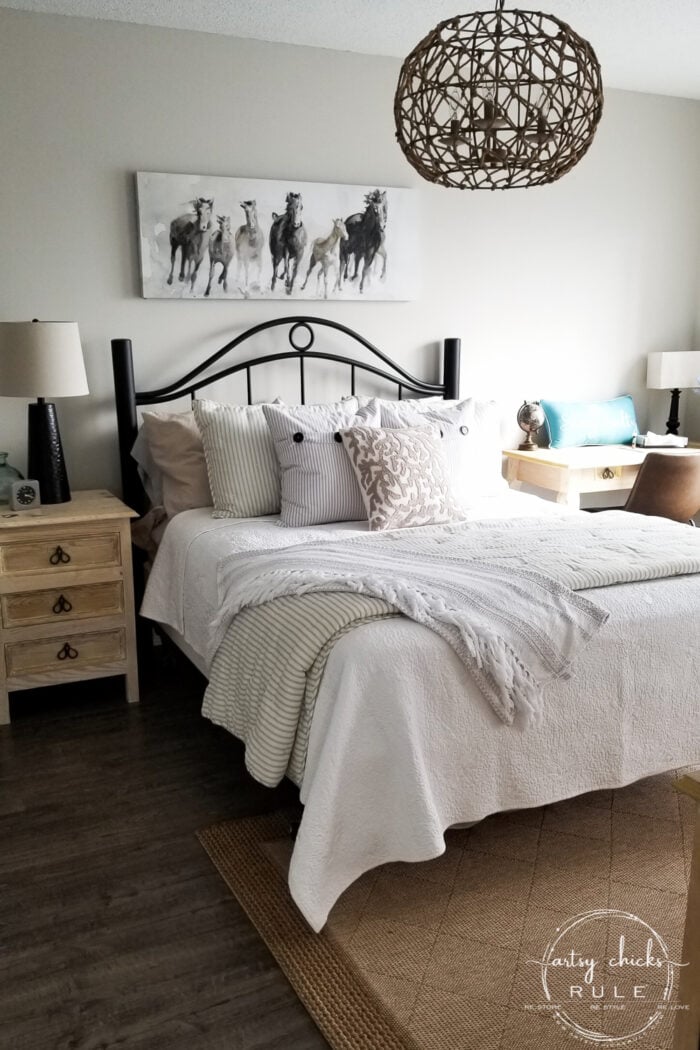 Of course, our condo looks different now…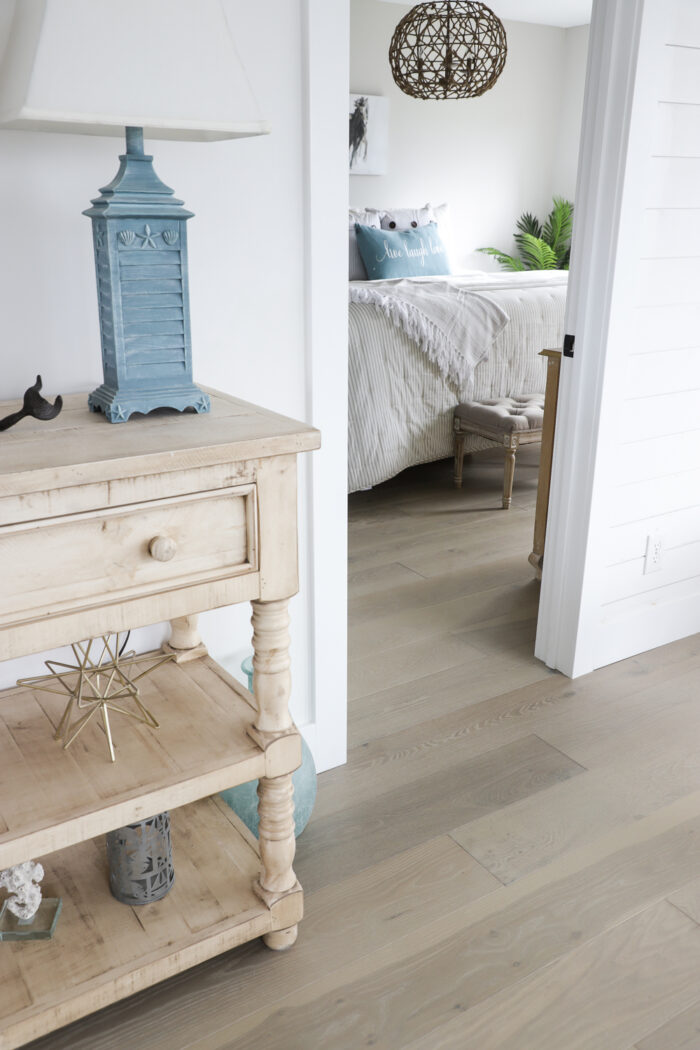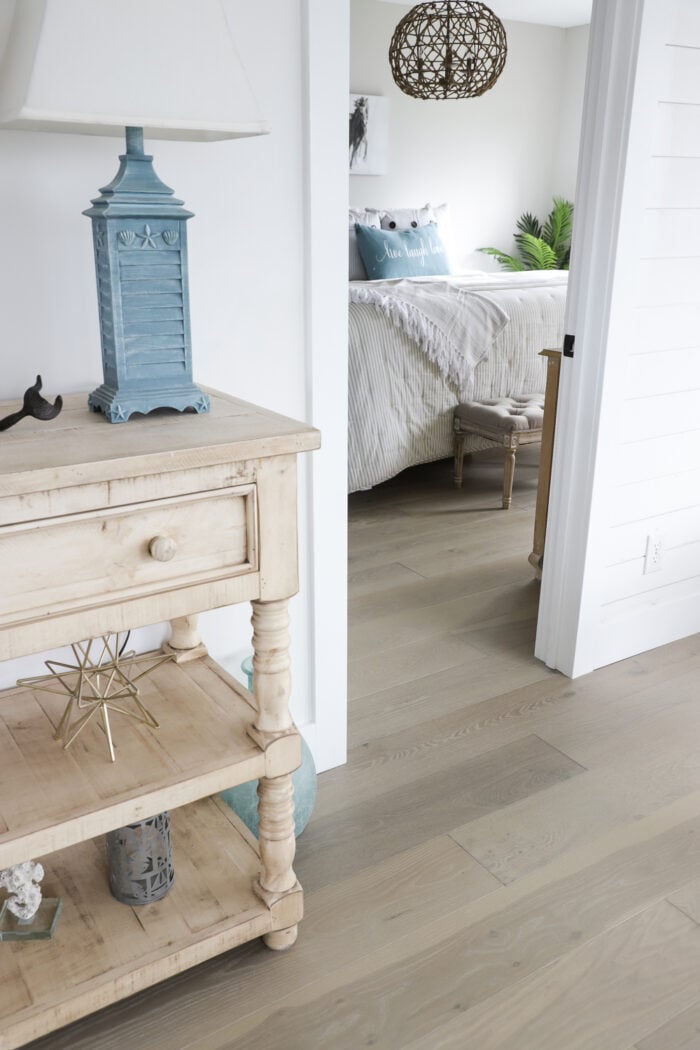 I hope to be revealing it soon. We still have the kitchen to finish and a couple more electrical things before we do.
Okay, so this lamp.
It had a spotted (recessed dipped) pattern on it.
I thought it would look cool if it were "stone/pottery-ish" instead.
So I pulled out some "Fiber Paste" that's mostly used for raised stencils. (like I did on this project >>> Flower Display )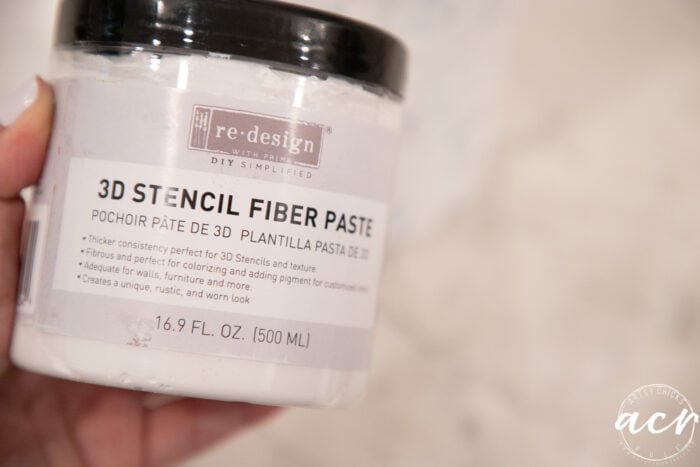 I simply rubbed it on all over and sort of swirled/smoothed it.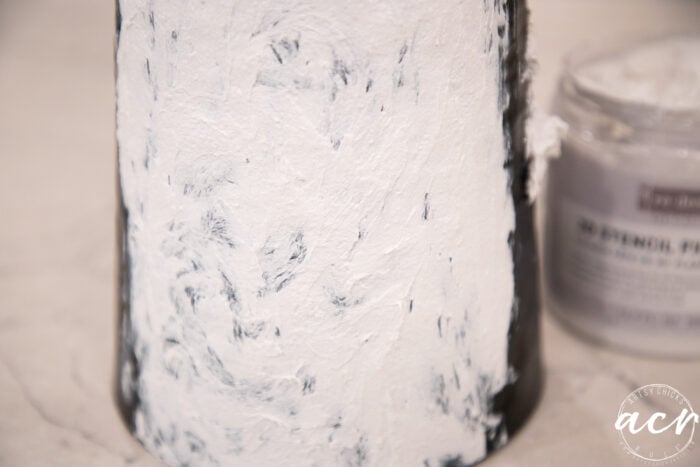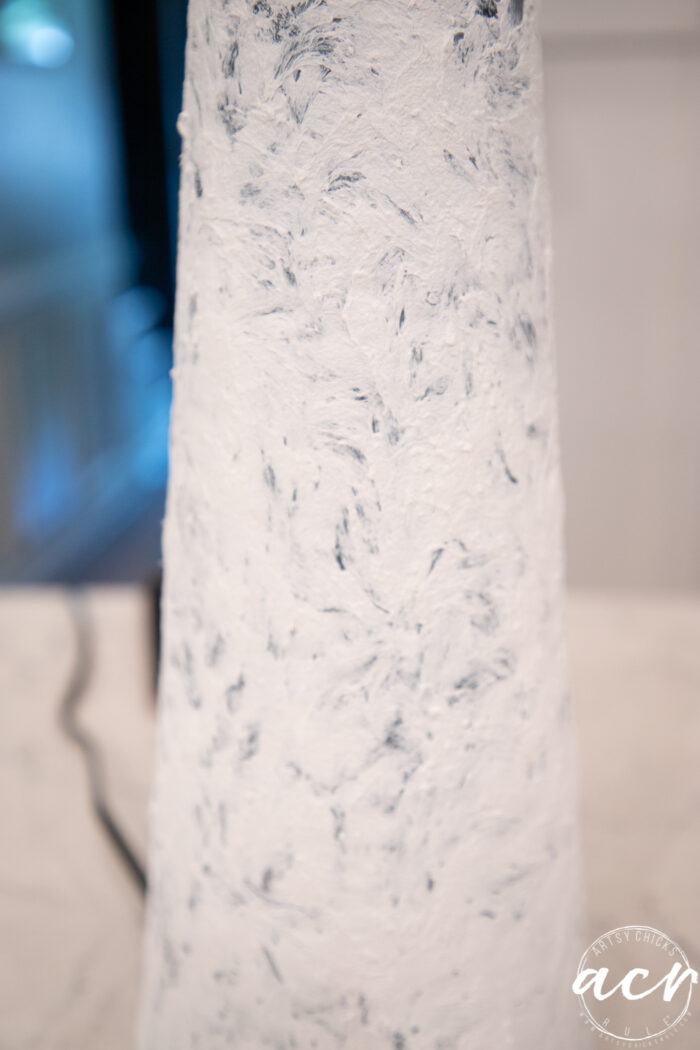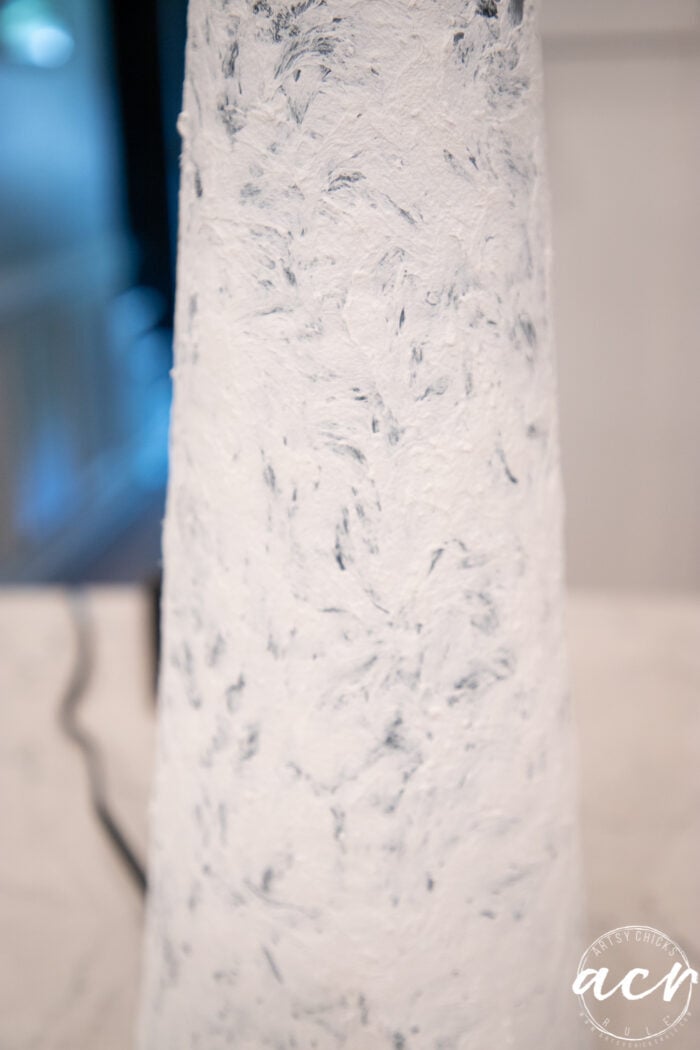 Just giving it that rough stone look.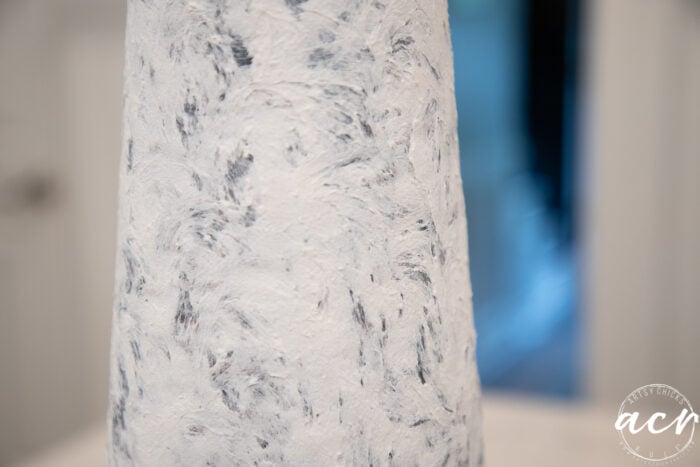 Then I left it to dry.
Once it was dry I painted it dark brown as an undercoat (with a lighter color over top) thinking this would add the stone-like dimension I was after.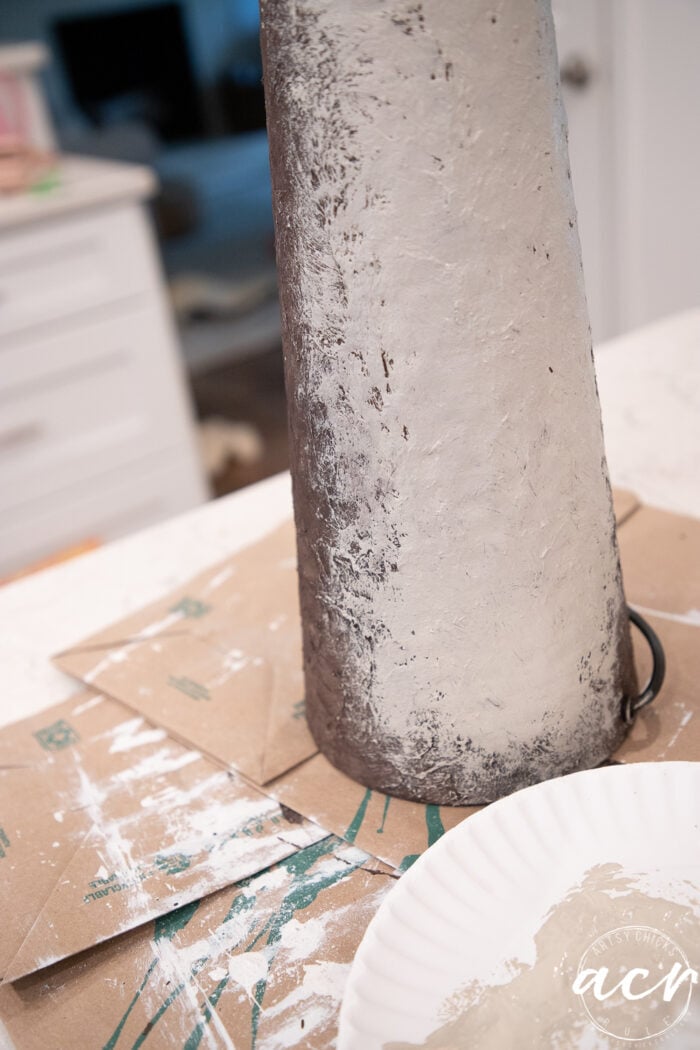 So here is where I changed directions. Which is what happens often in the creative process.
I fully covered it with the lighter color and then got busy on the lampshade.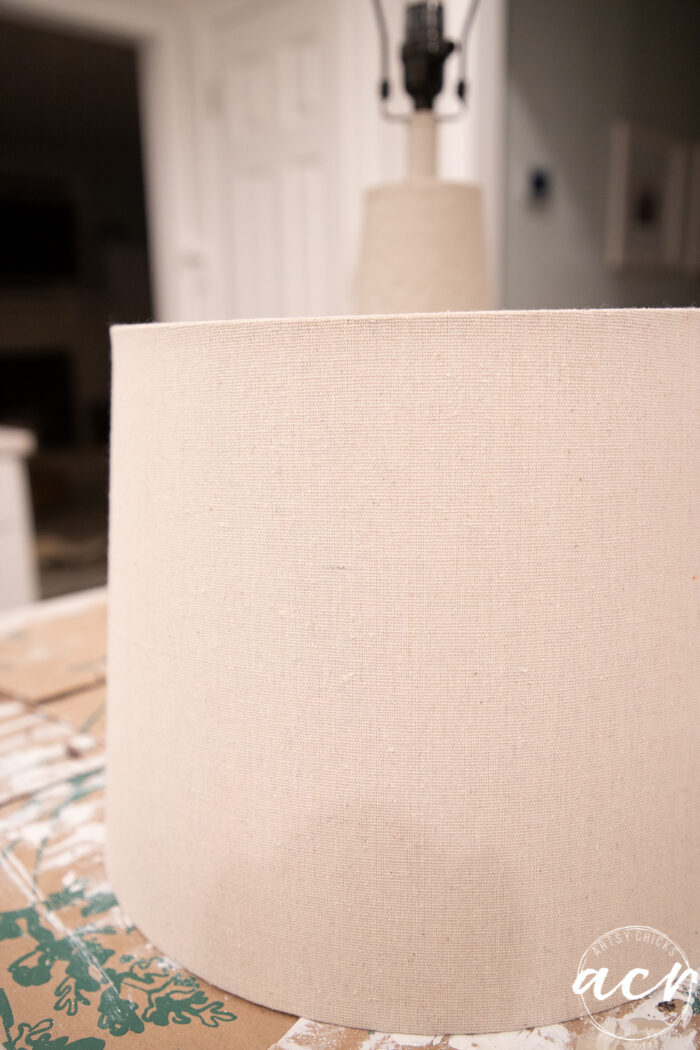 It was a tan/beige color and with the new color of the lamp, I wanted it to be white instead.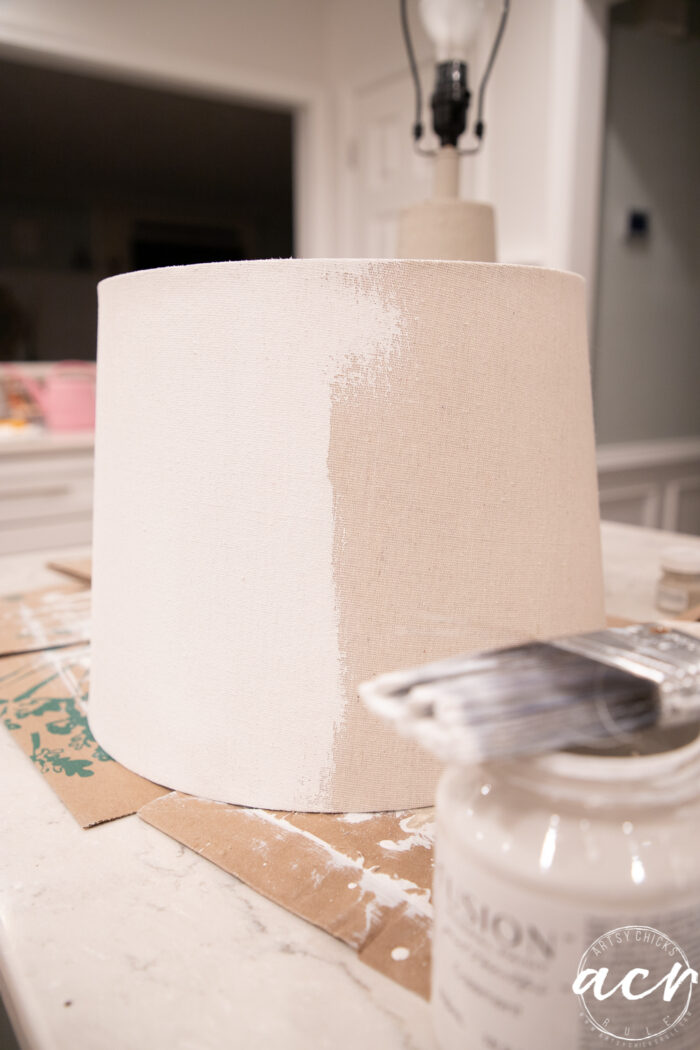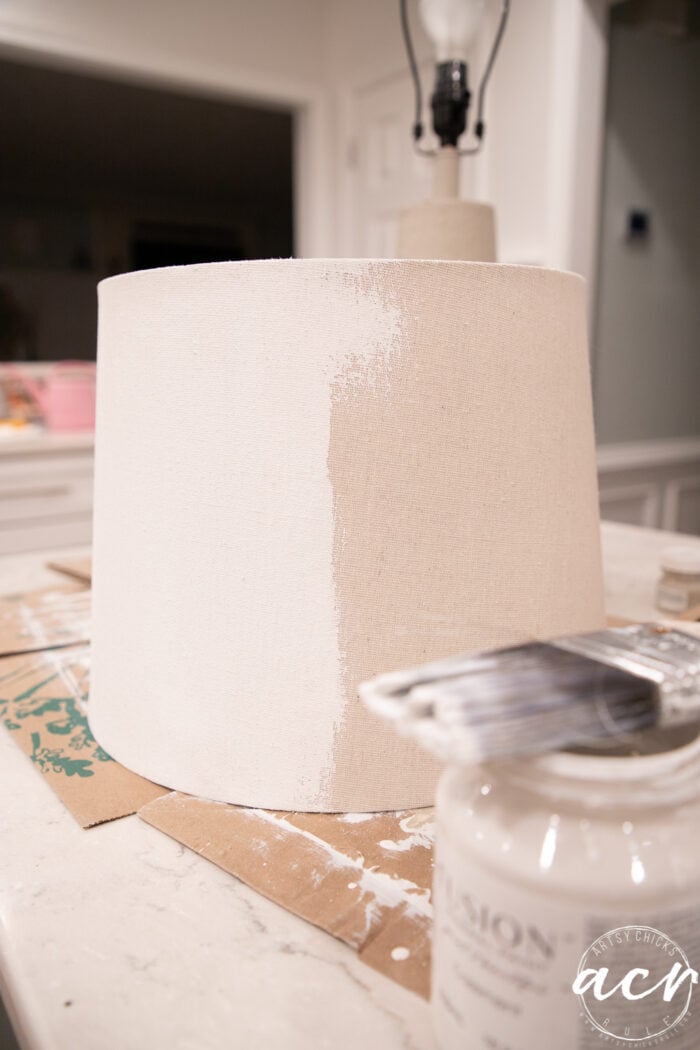 I applied one coat and let it dry. Once it was dry, I went back over it lightly to fully cover where it was a bit thin.
Once the paint was dry on the lamp I wiped on some of the Driftwood S&F oil onto the base…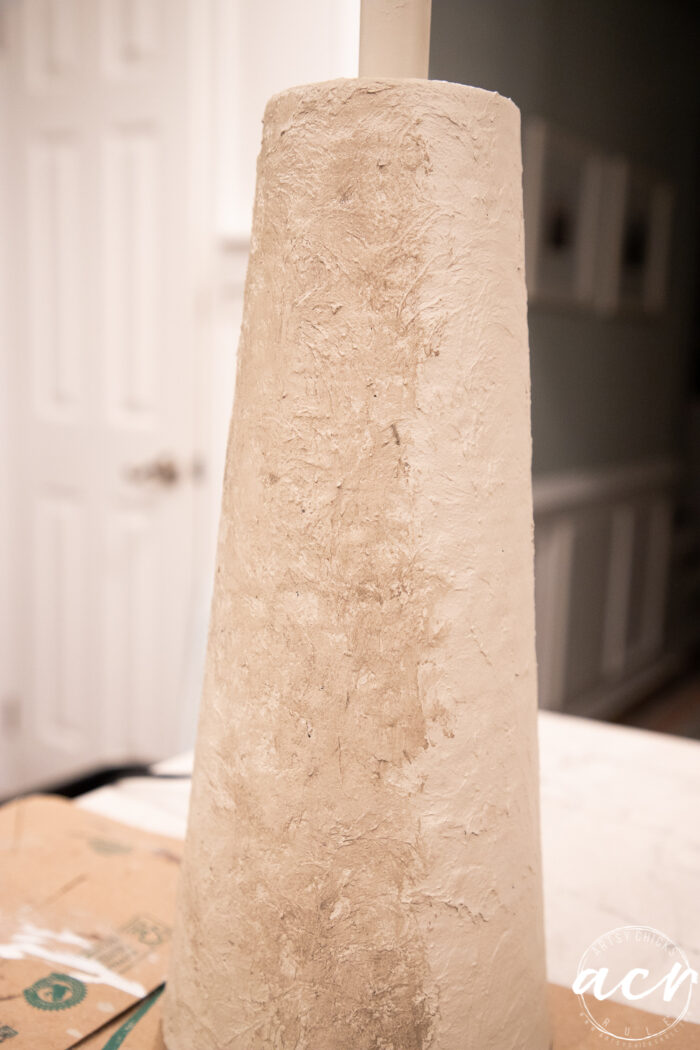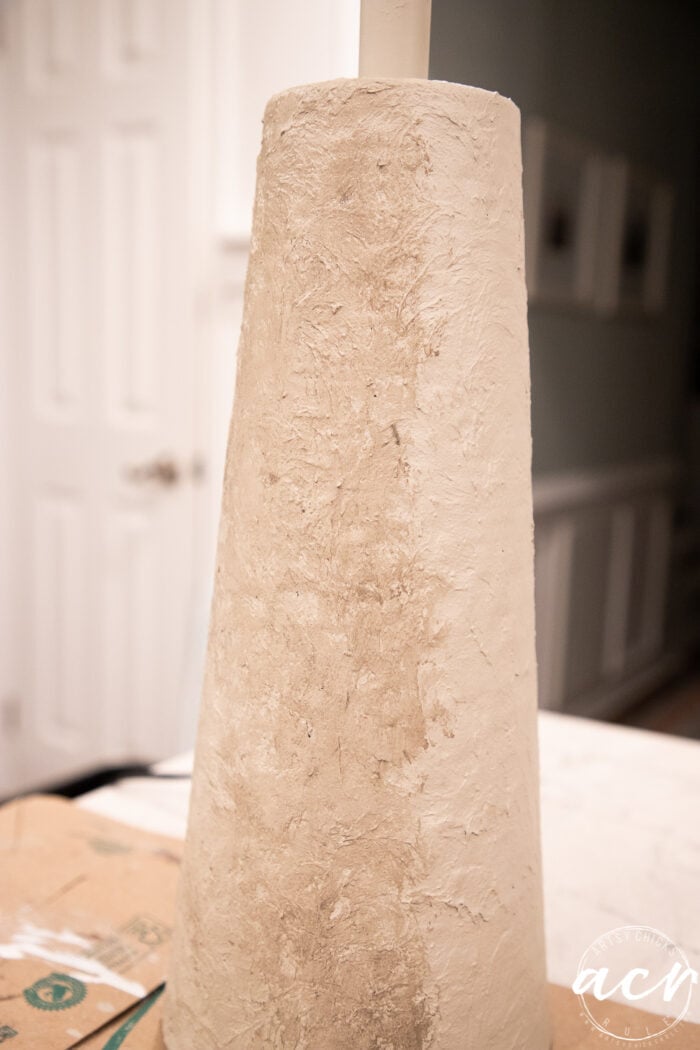 See the difference between it and where it's just painted on the right?
This is what ended up giving it that depth I was looking for.
The "stone" look.
Isn't that cool?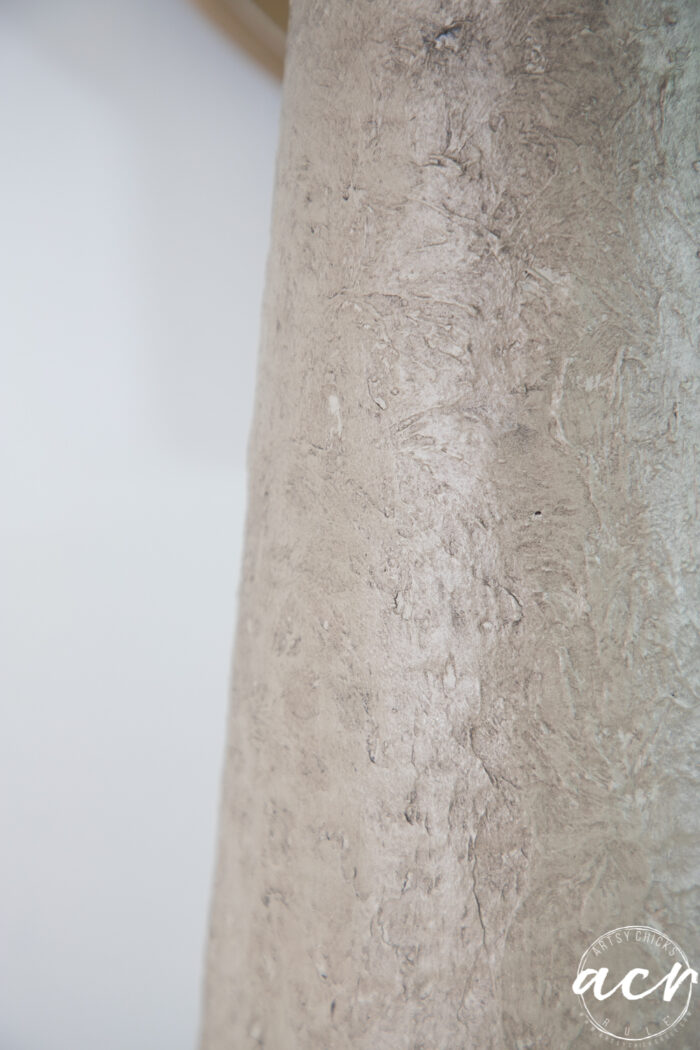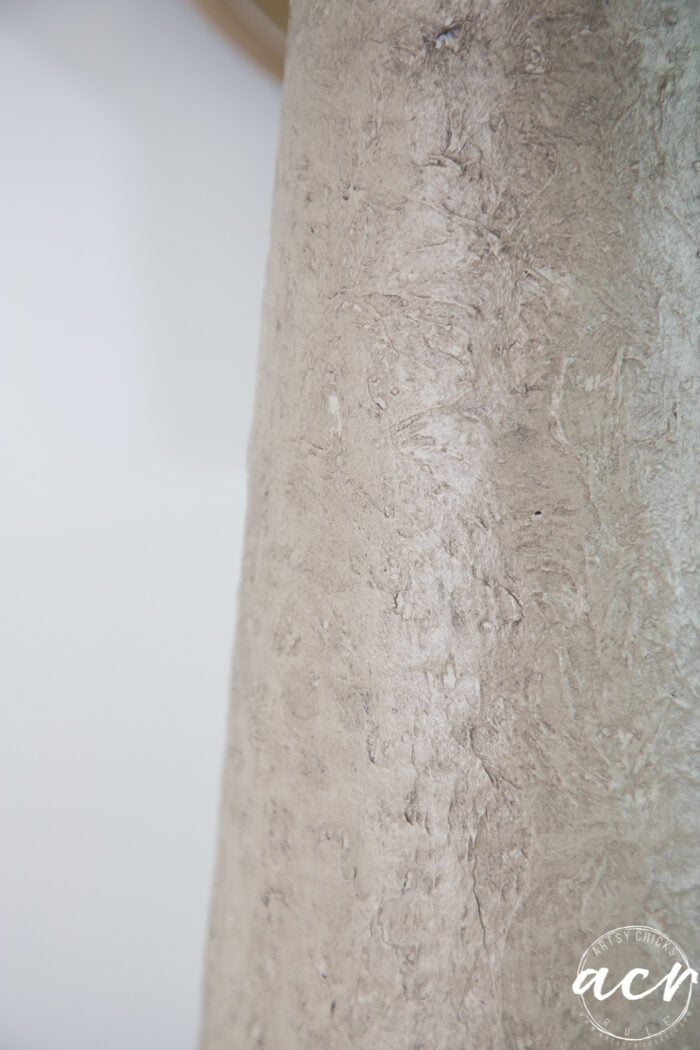 I love how it turned out. And it was fun to play with!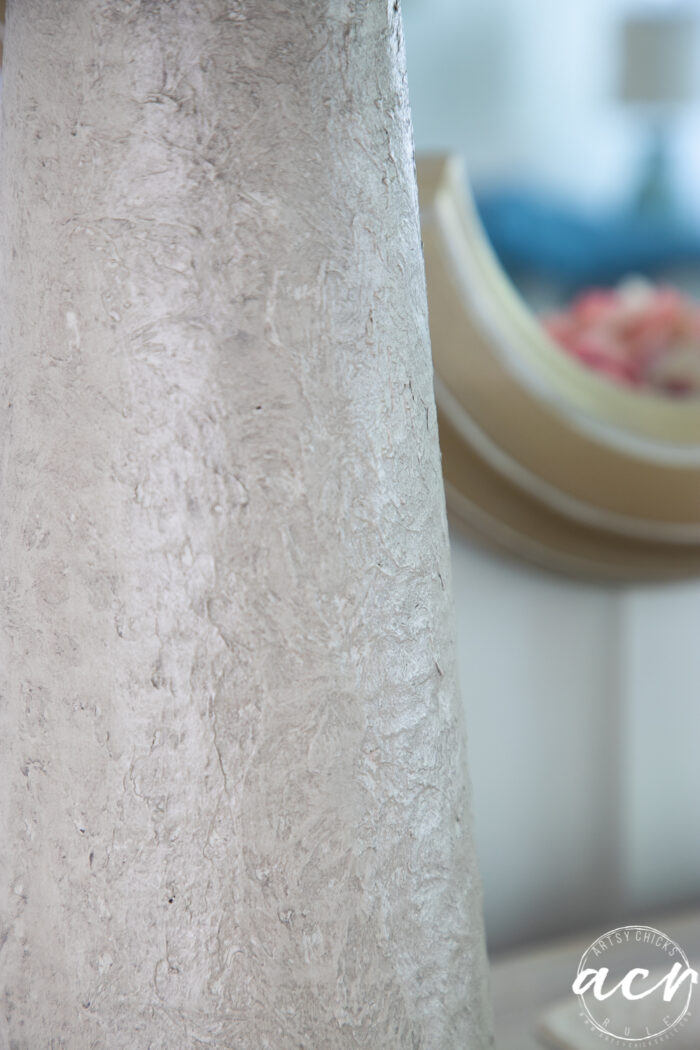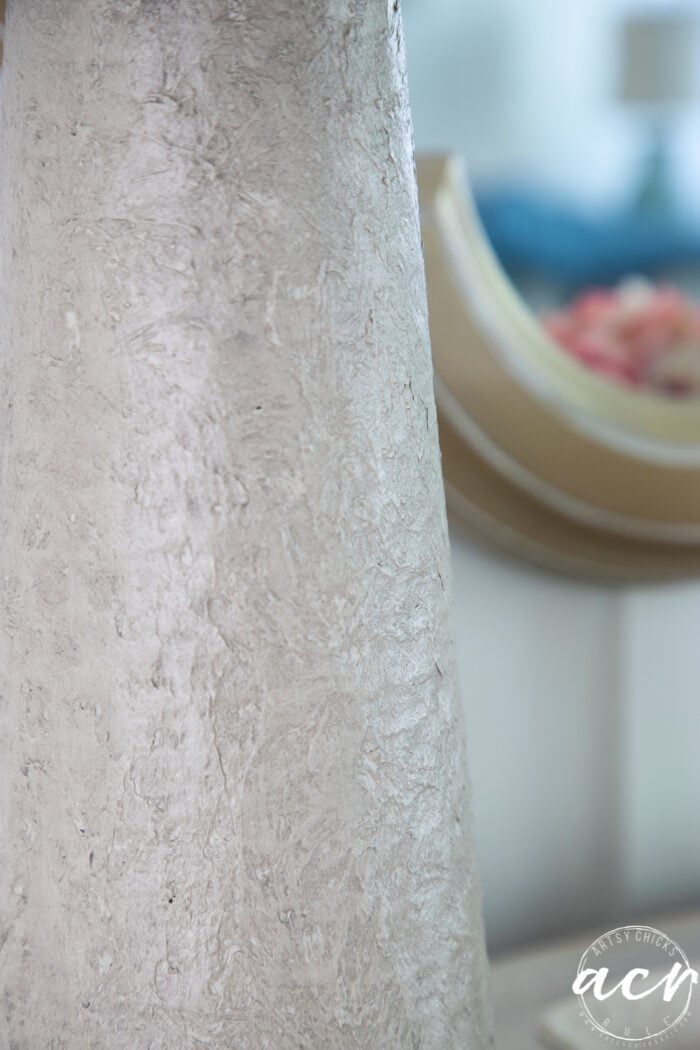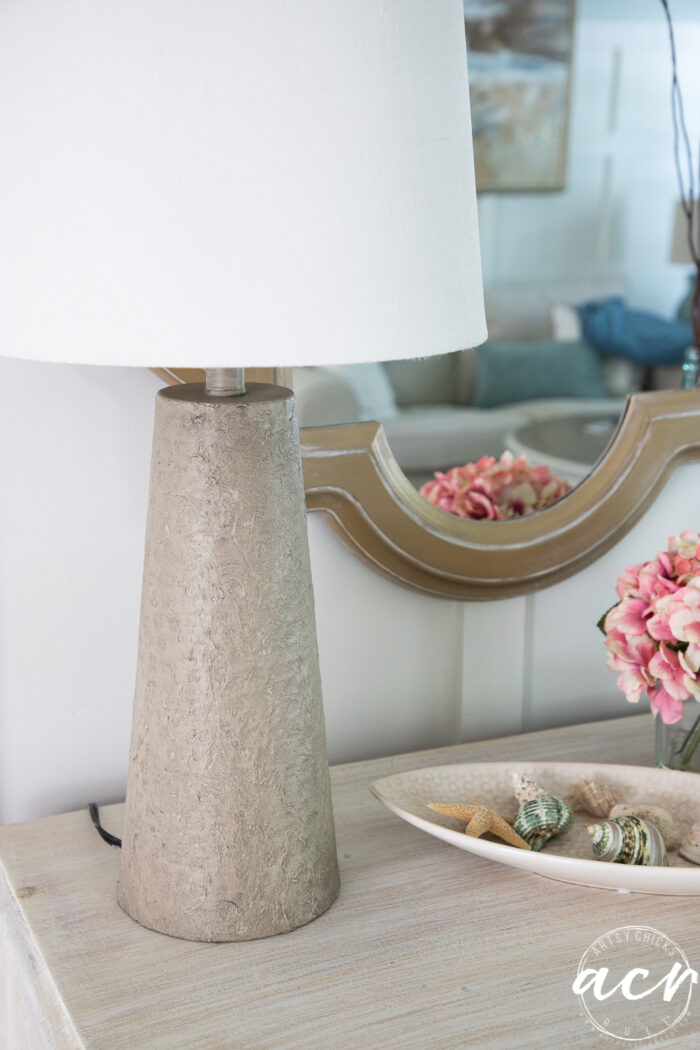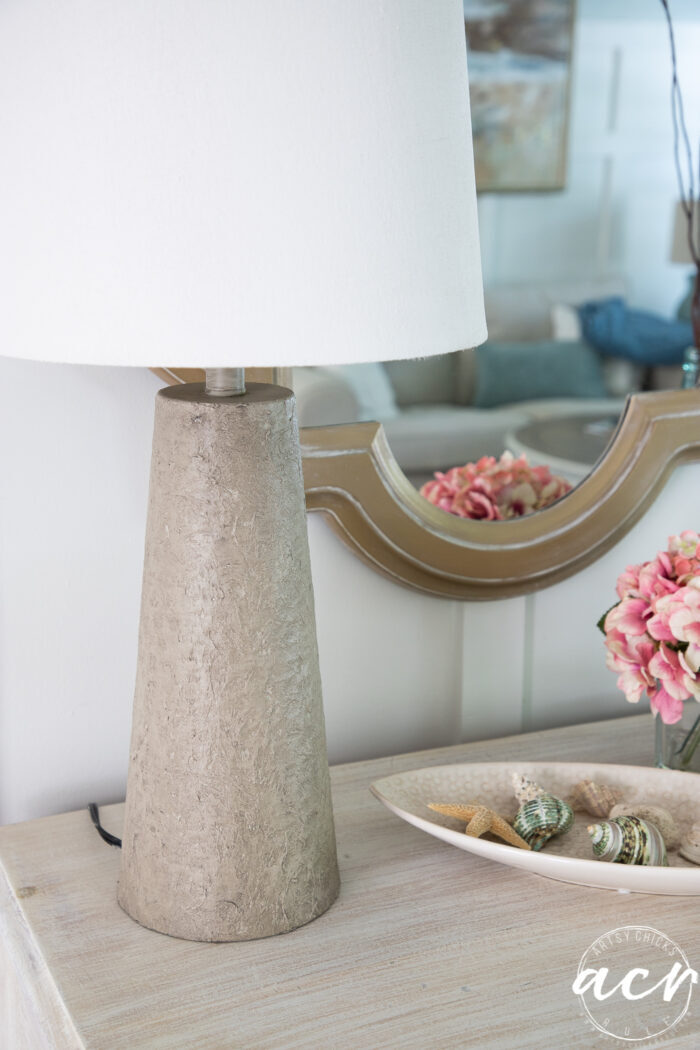 It looks SO much better with that faux stone look and the crisp white lampshade.
Don't you think?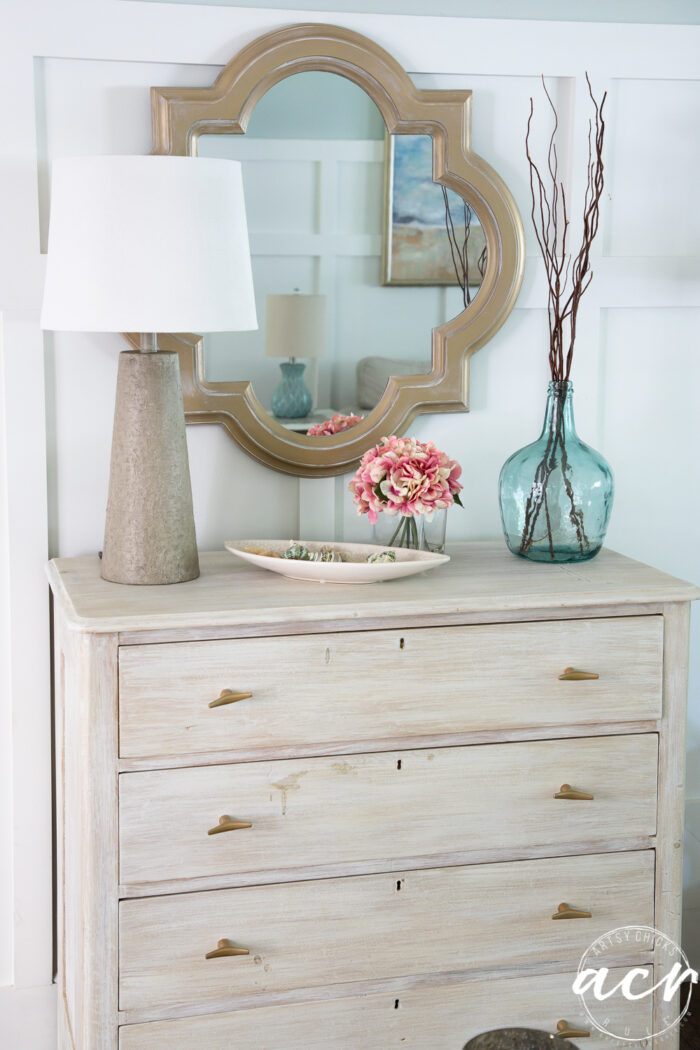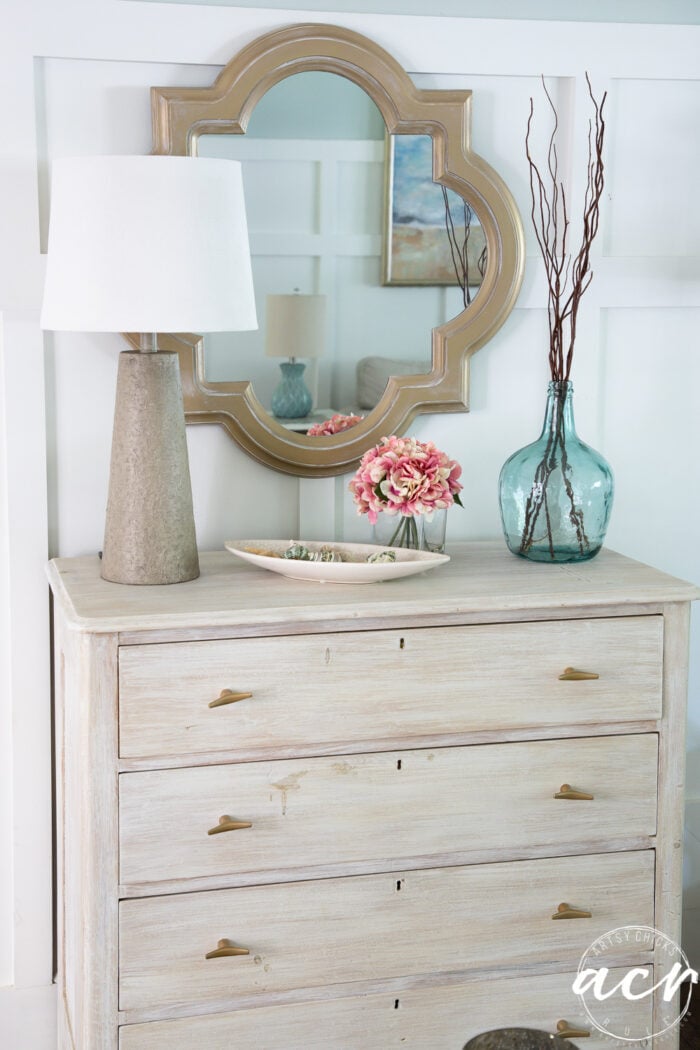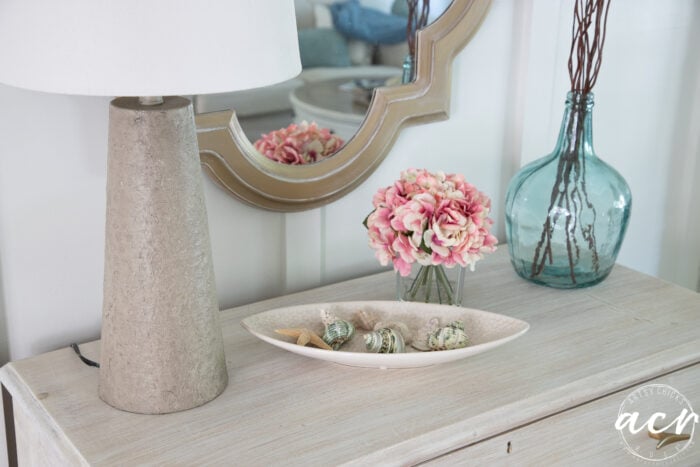 And I love how great the white paint changed up the lampshade. Looks awesome!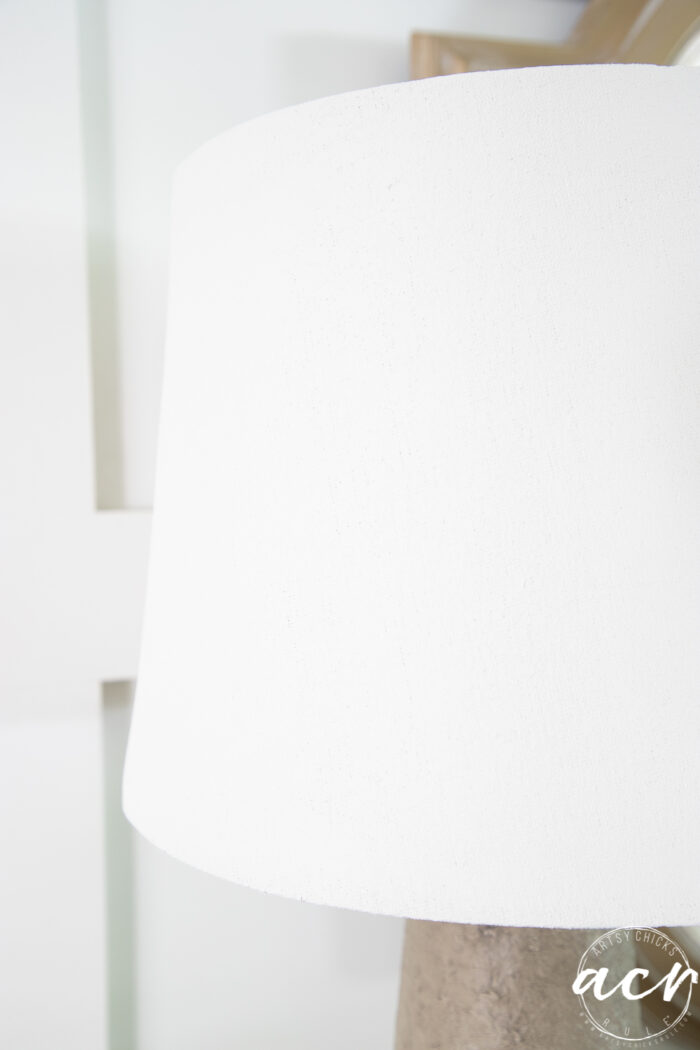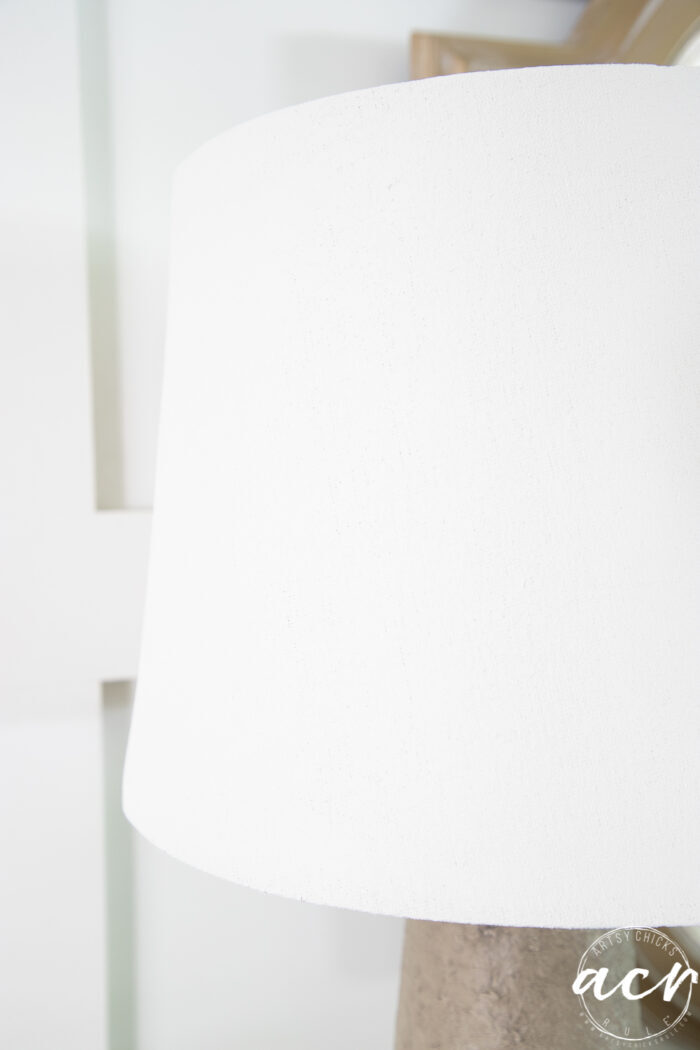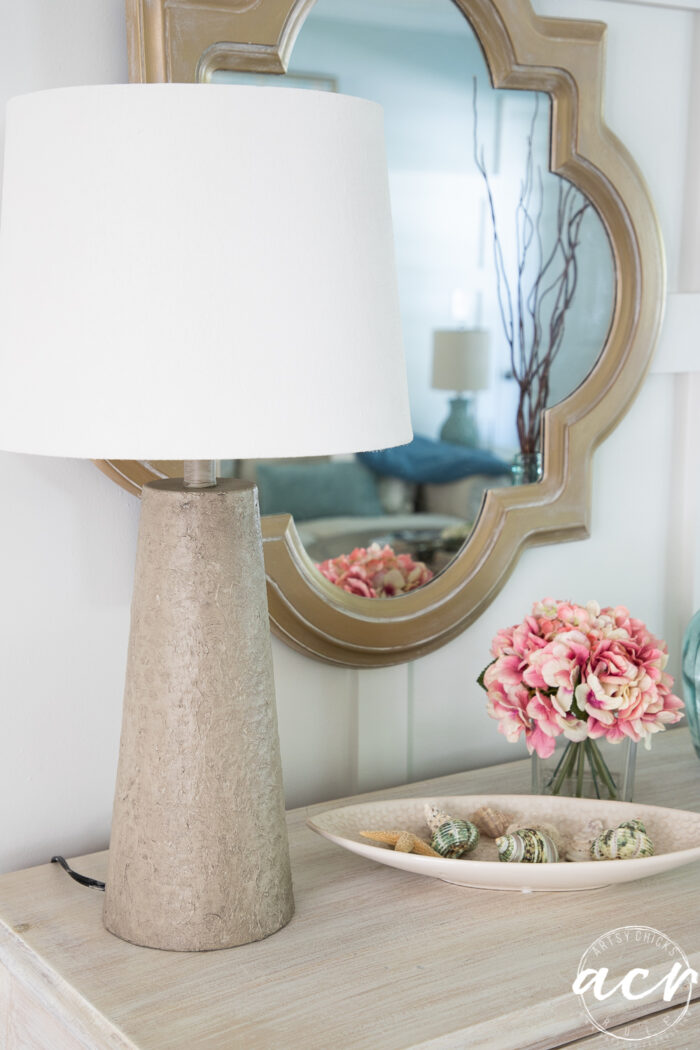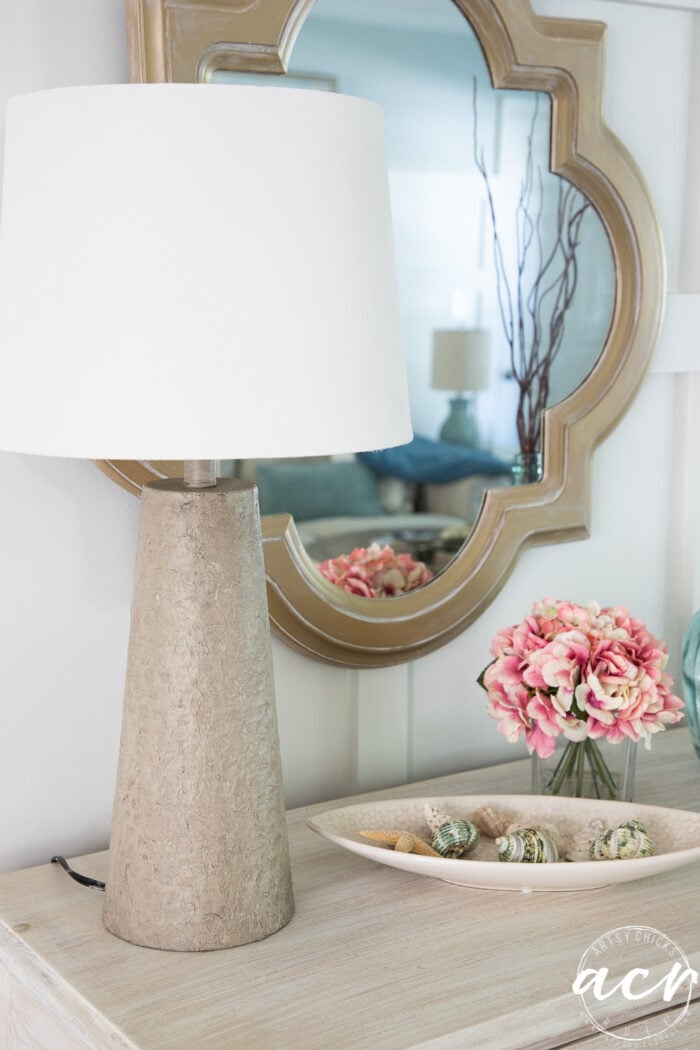 Simple, simple, I tell ya! And fun. :)
Give it a go!
PIN it to save it!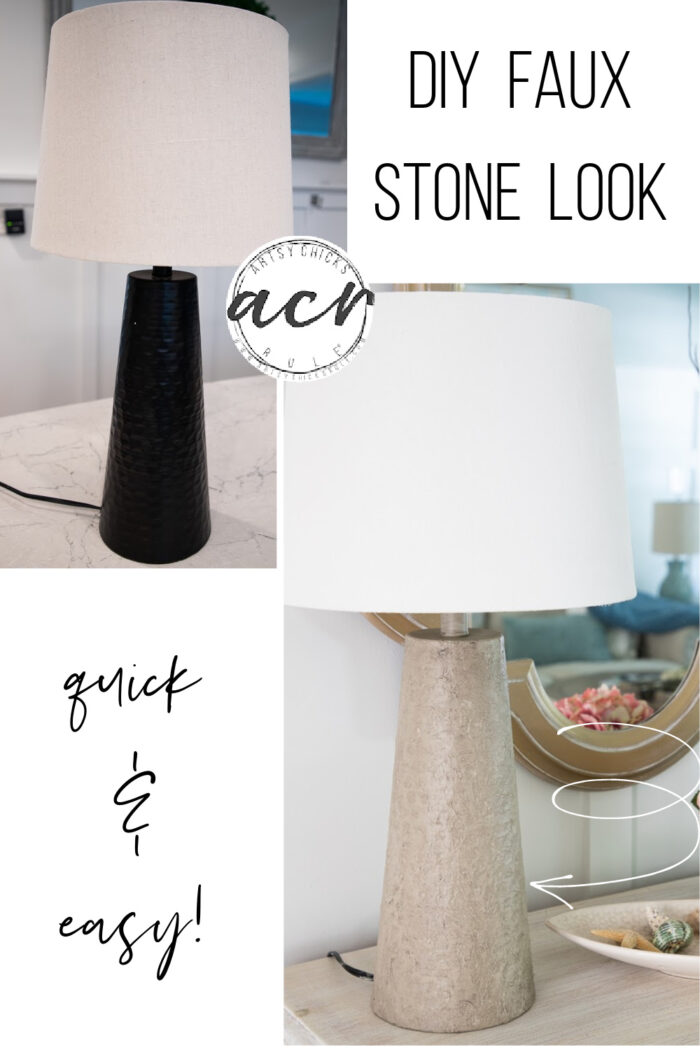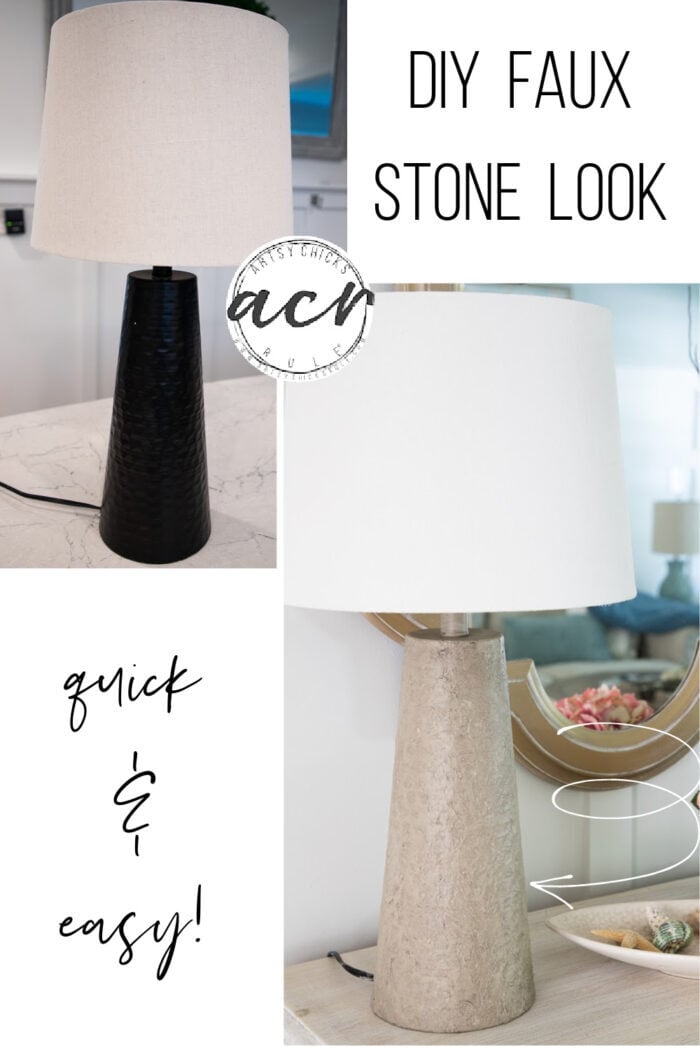 Have a wonderful week! See you next time with this!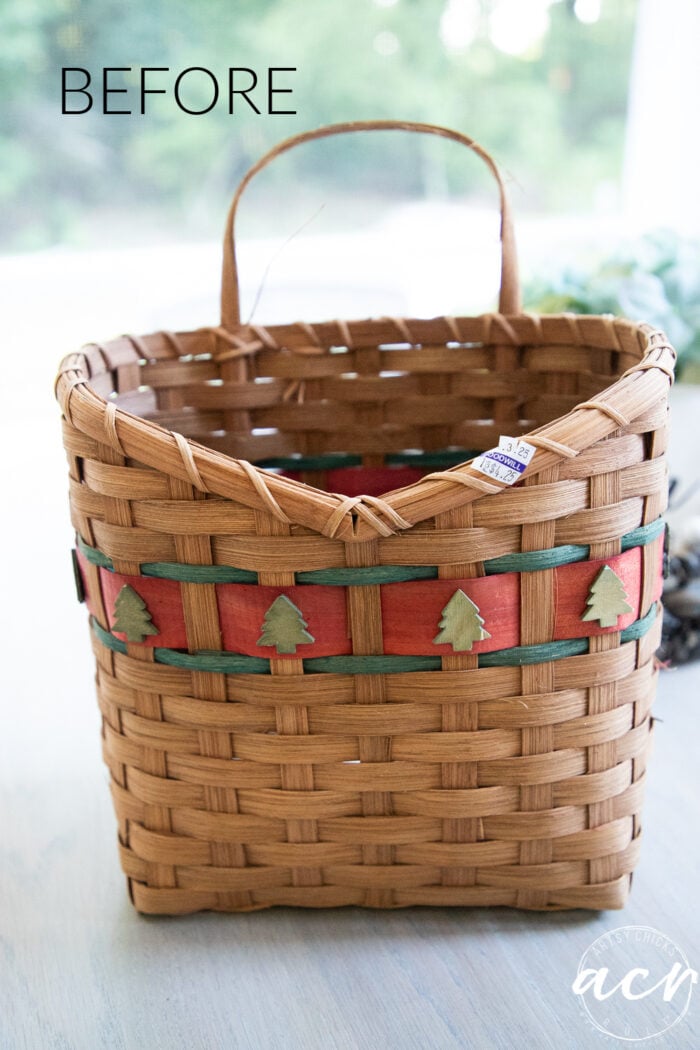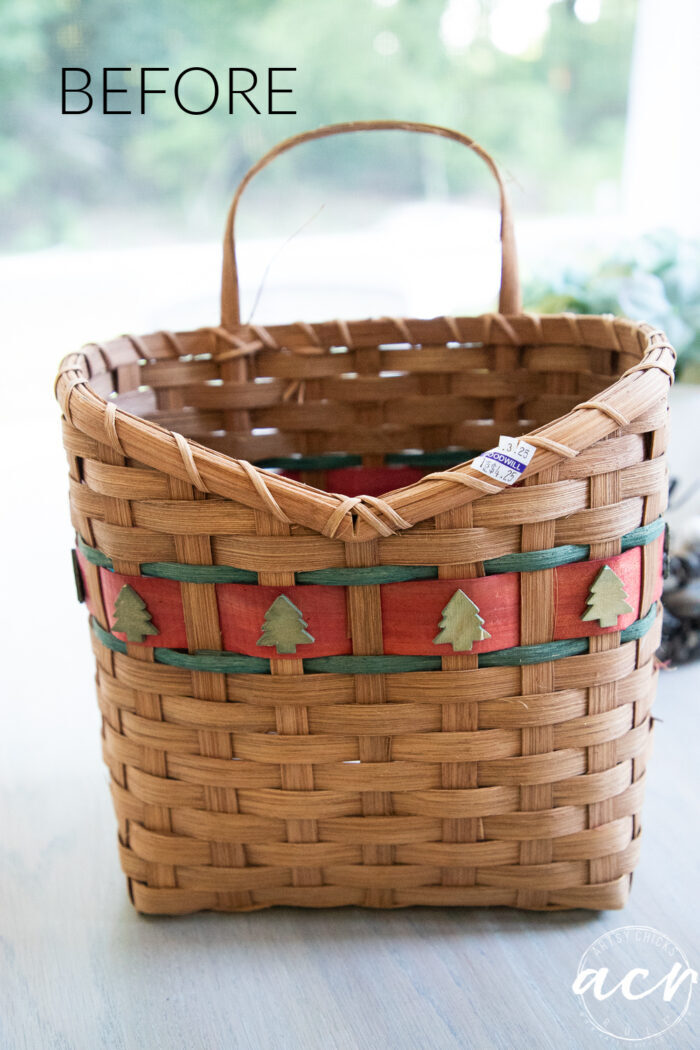 UPDATE!! See it now here!
xoxo