Flatware & Jewelry Box Makeovers
This post may contain affiliate links. Please see disclosures here.
Simple ideas and inspirations for old flatware or jewelry box makeovers!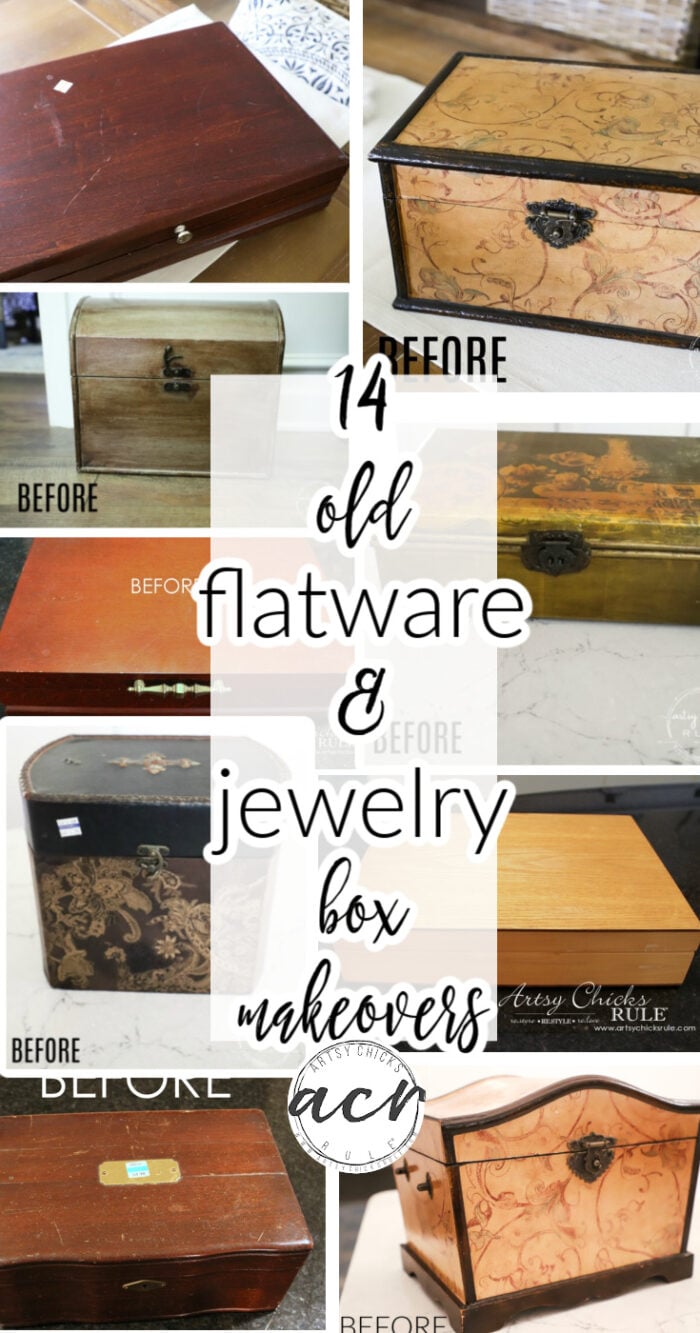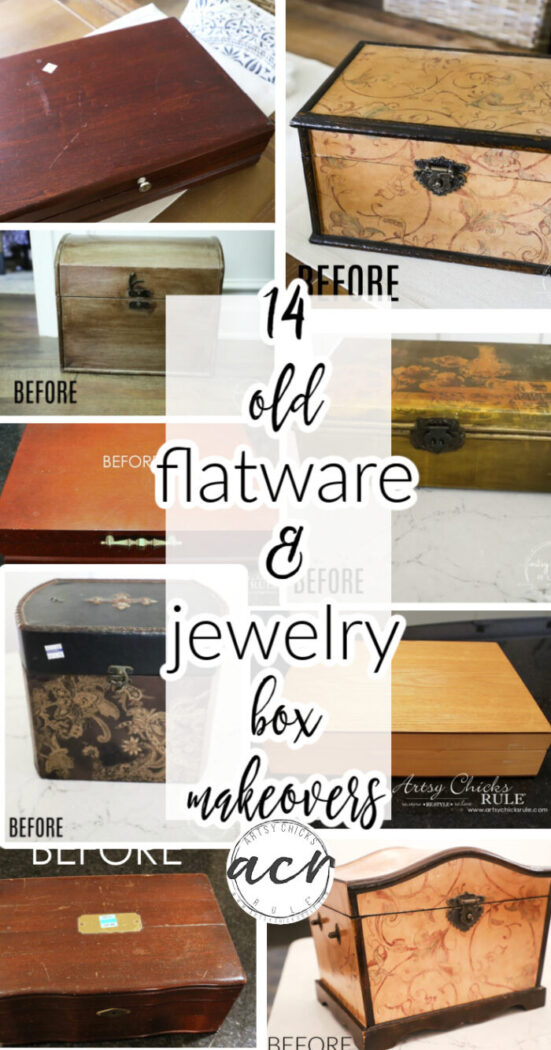 Hello friends!
Since I am giving one away this month and I have done a bunch of these flatware and jewelry box makeovers, I thought I'd round them up into one post.
Easy to find and see all at once.
Old flatware boxes and jewelry boxes are abundant at thrift stores. (might be why I've made so many over! ;) ) And they are so much fun to recreate.
They also make the perfect gift once personalized or made over.
So, I hope these will help give you some inspiration for the next time you see one on your thrift store shelf! Or maybe even an old one that you already own.
Flatware & Jewelry Box Makeovers
I'm going to include a few other boxes that may not fall under "flatware or jewelry" but they are boxes so I thought it'd be fun to include them here.
Cigar Box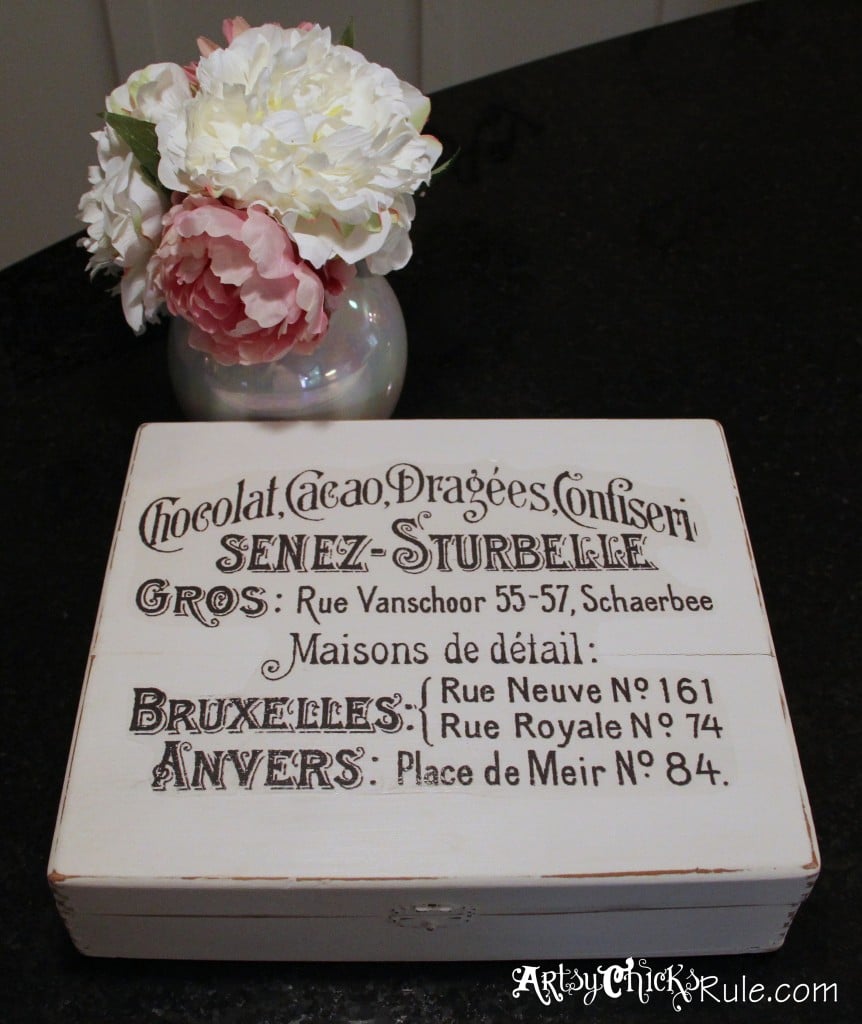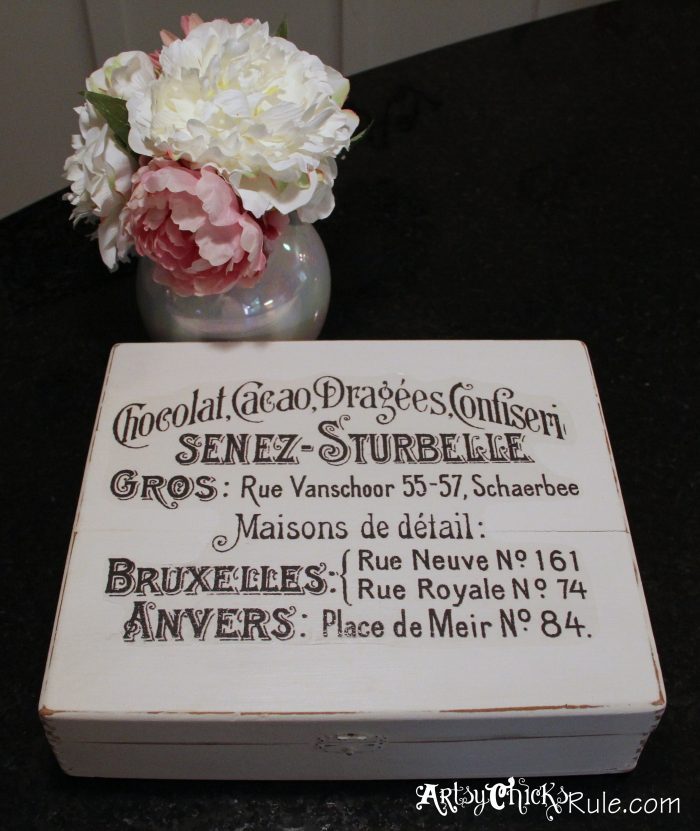 This one is an OLDIE! Hop on over and see more here >>> Cigar Box with Waterslide Decal
Flatware Box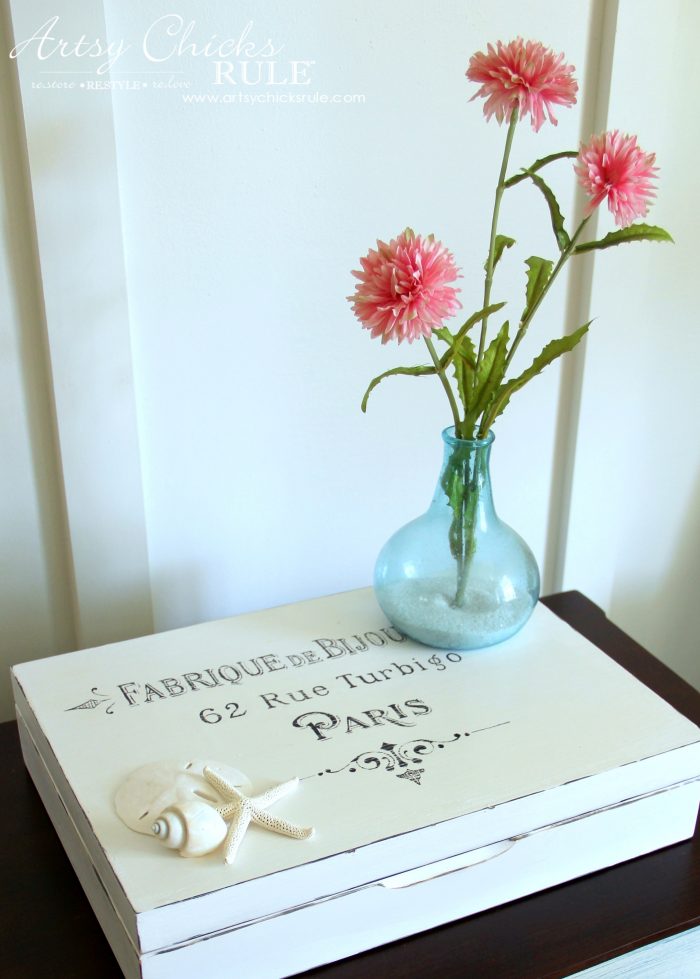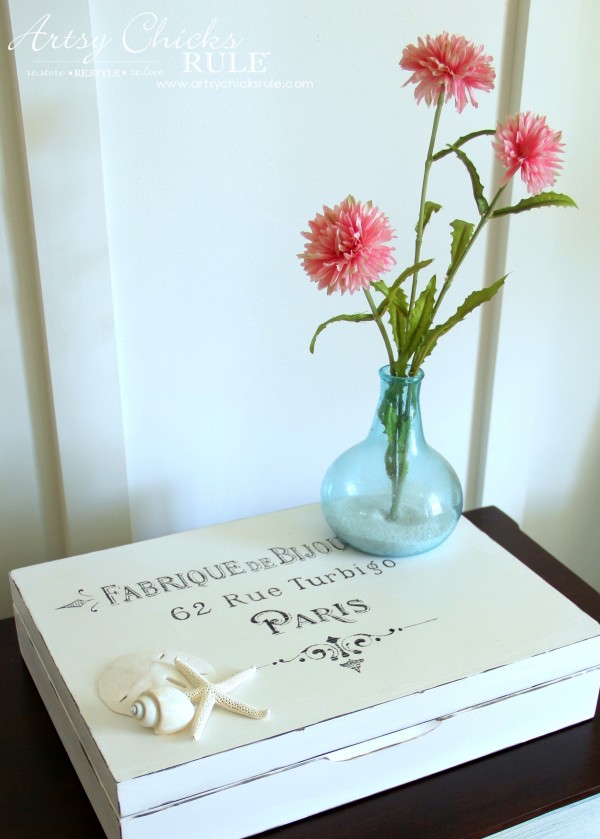 I always loved this one (and still have it)… see more about it here >>> French Paris Box
Flatware Box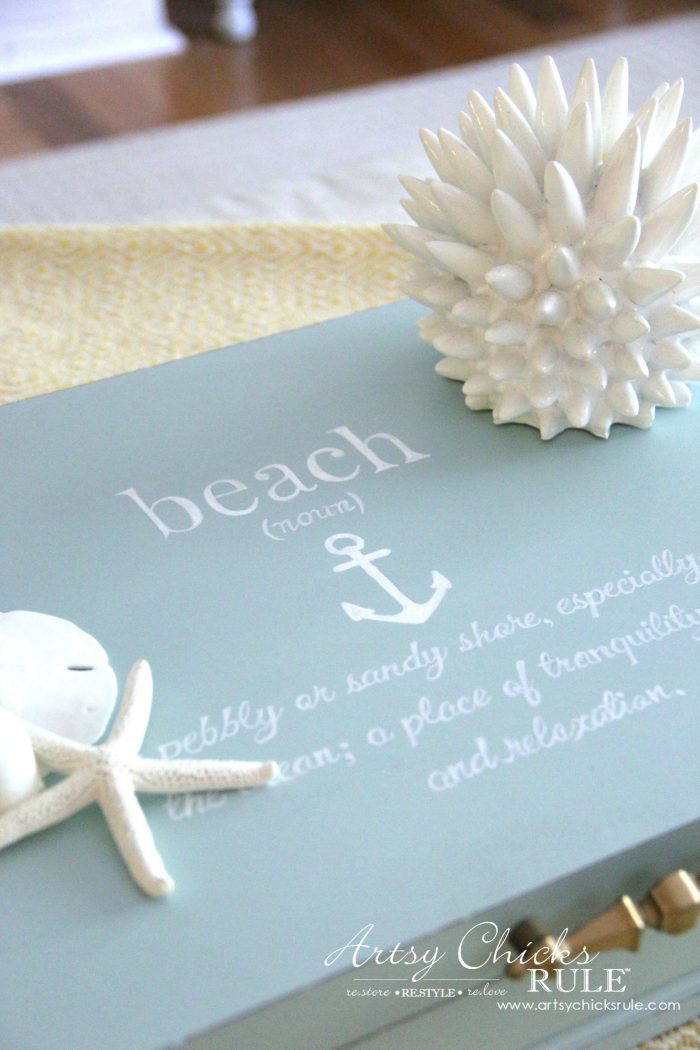 Another one I love! Kept it too. (gave it to my husband to keep his things in)
You can see more about this one here >>> Robin's Egg Blue Beach Box
Jewelry Box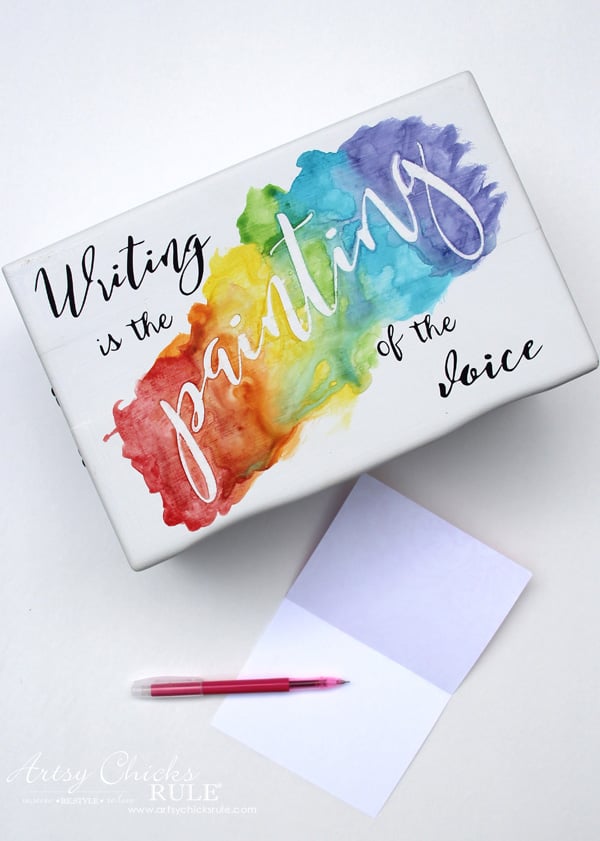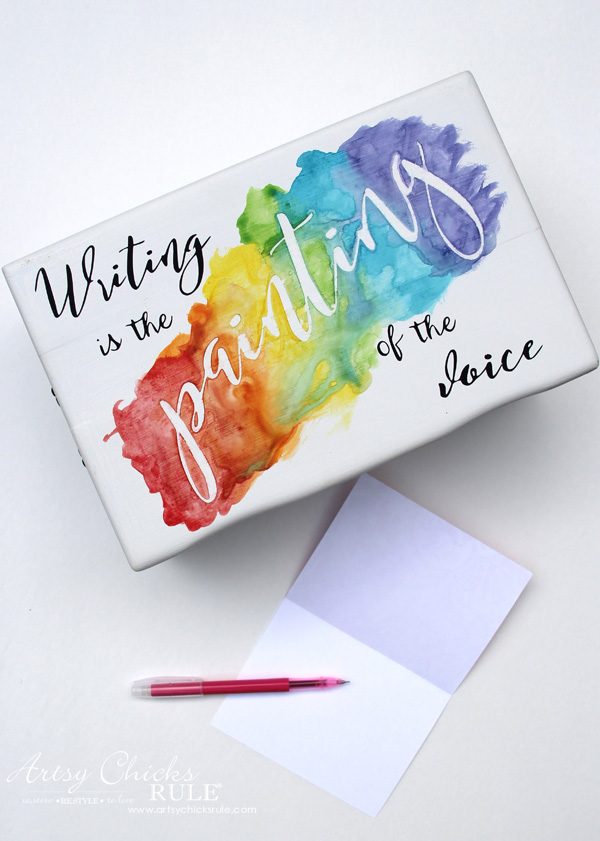 I turned this old jewelry box into a "writing box" that holds note cards and pens, etc.
See more here >>> Jewelry Box Repurposed Into Writing Box
Flatware Box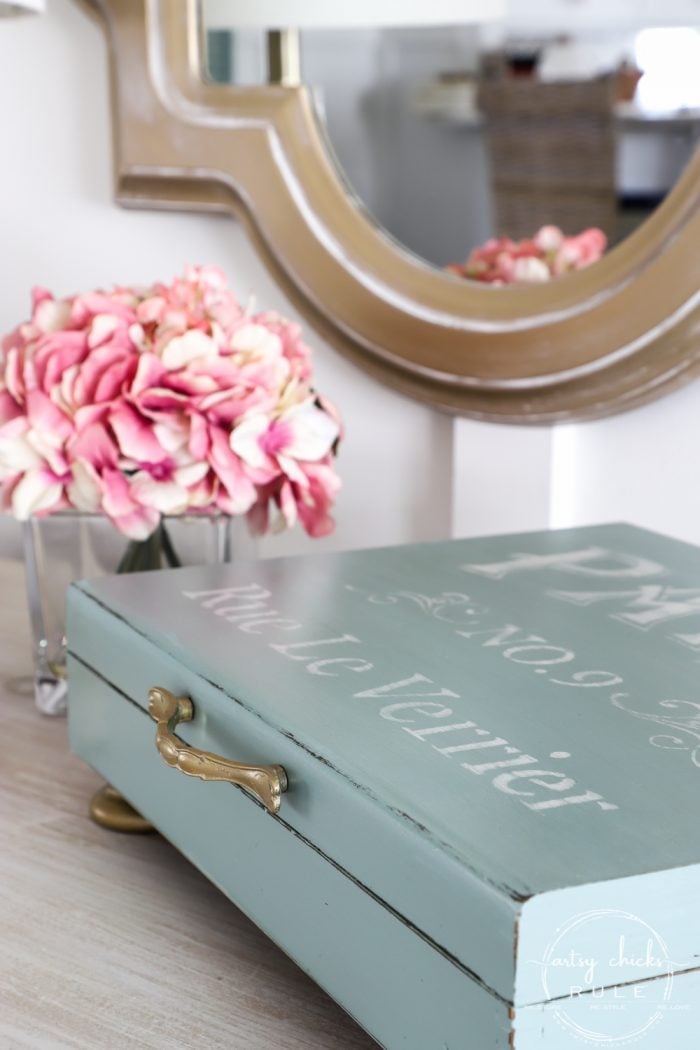 Remember this one?? Another French-style flatware box makeover.
See the rest of this makeover here >>> Flatware Box Turned Keepsake Box
Wine Box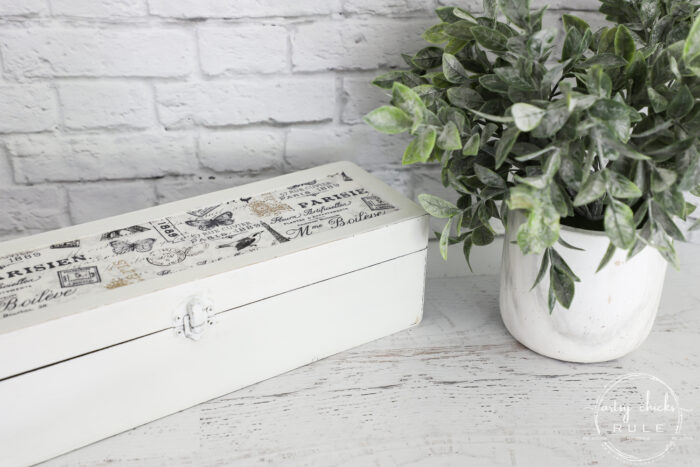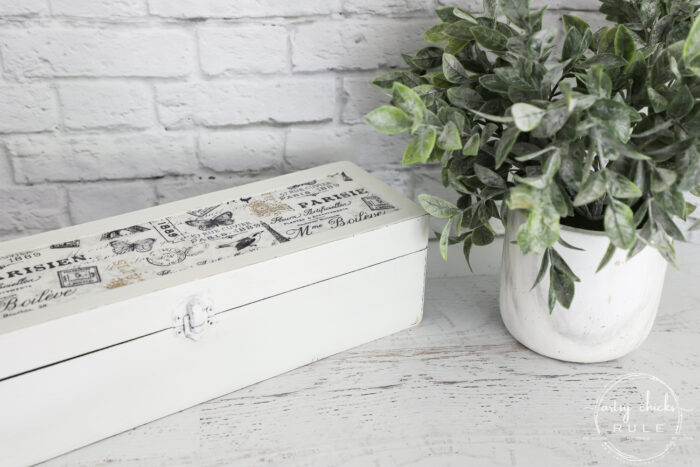 This was a wine bottle box but I changed it up.
See how it looked before here >>> Wine Box Repurposed
Mini Chest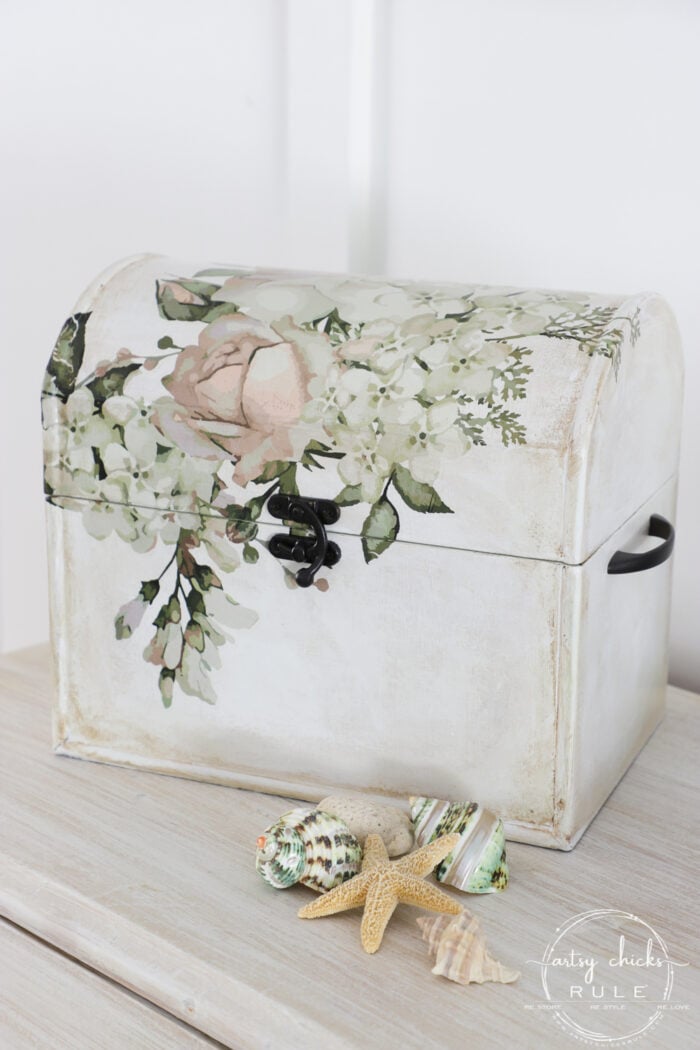 I created a vintage look on this one with that pretty transfer and aged look.
See the whole makeover here >>> Mini Treasure Chest Makeover
Jewelry Box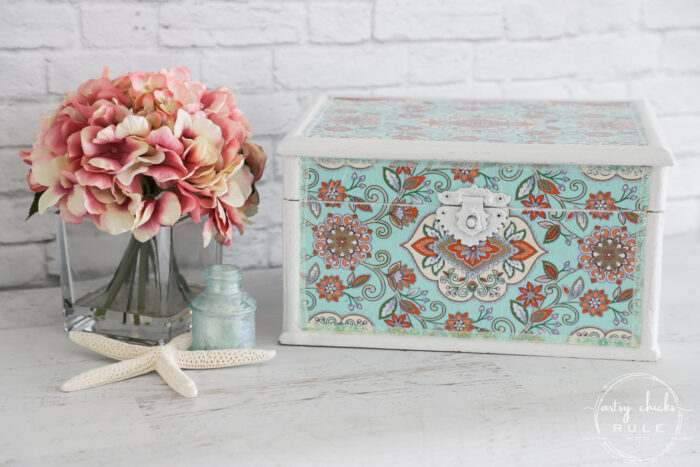 I love adding tissue paper to old jewelry boxes like this one. It really gives them a completely new look!
See more here >>> Decoupage With Tissue Paper Makeover
Flatware Box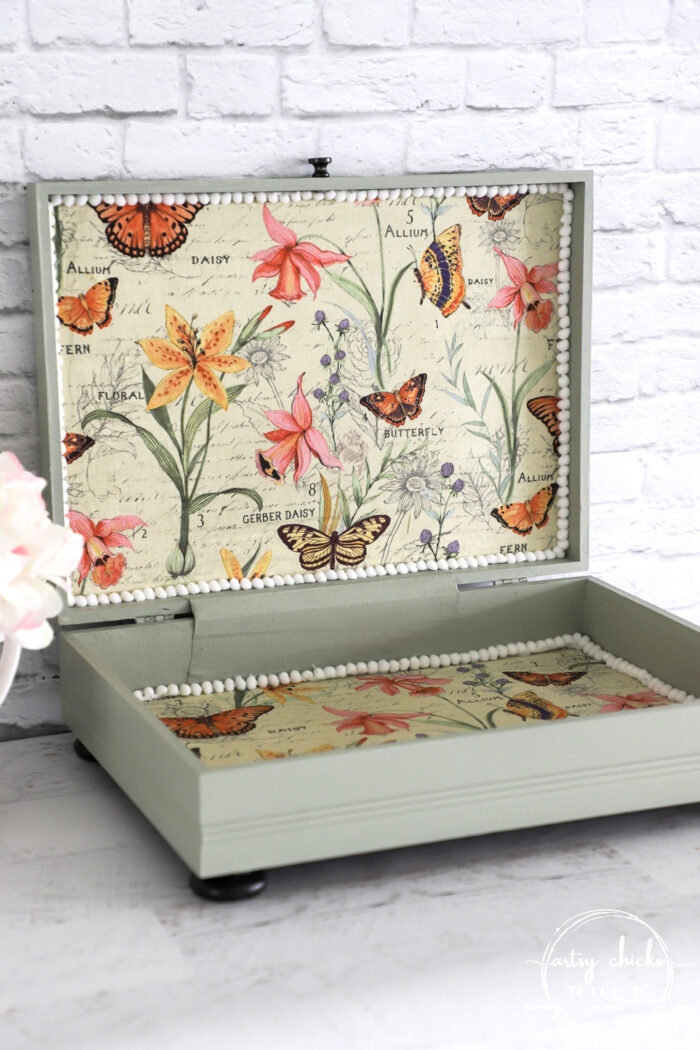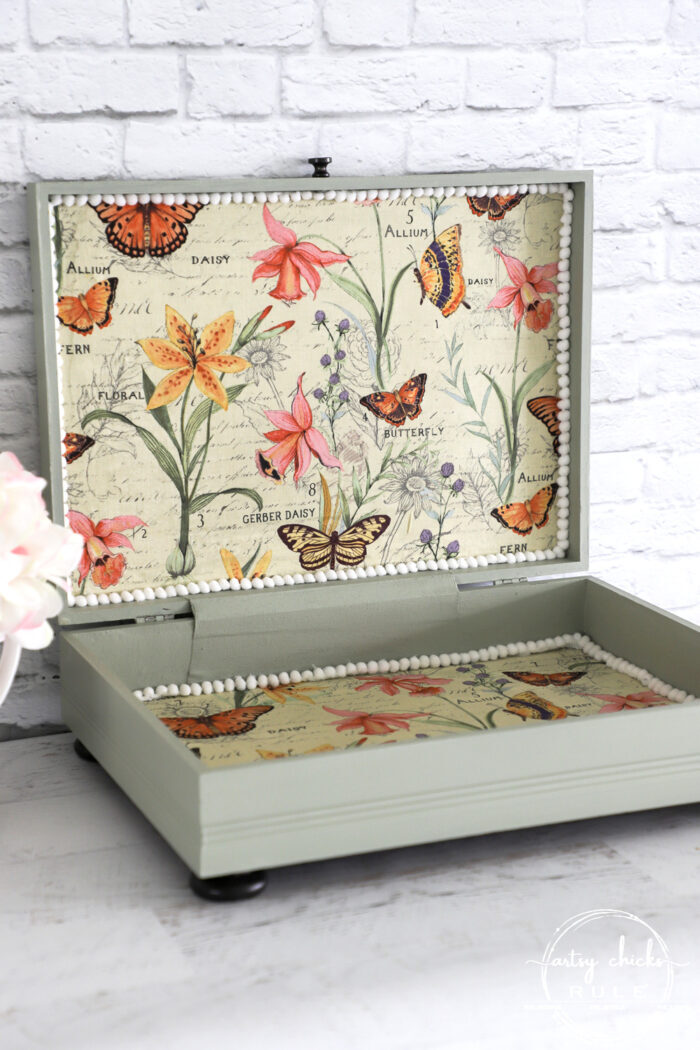 This "springy" flatware box is so much fun.
Hop on over to see what transfers I put on the top here >>> $4 Flatware Box Makeover For Spring
Decorative Box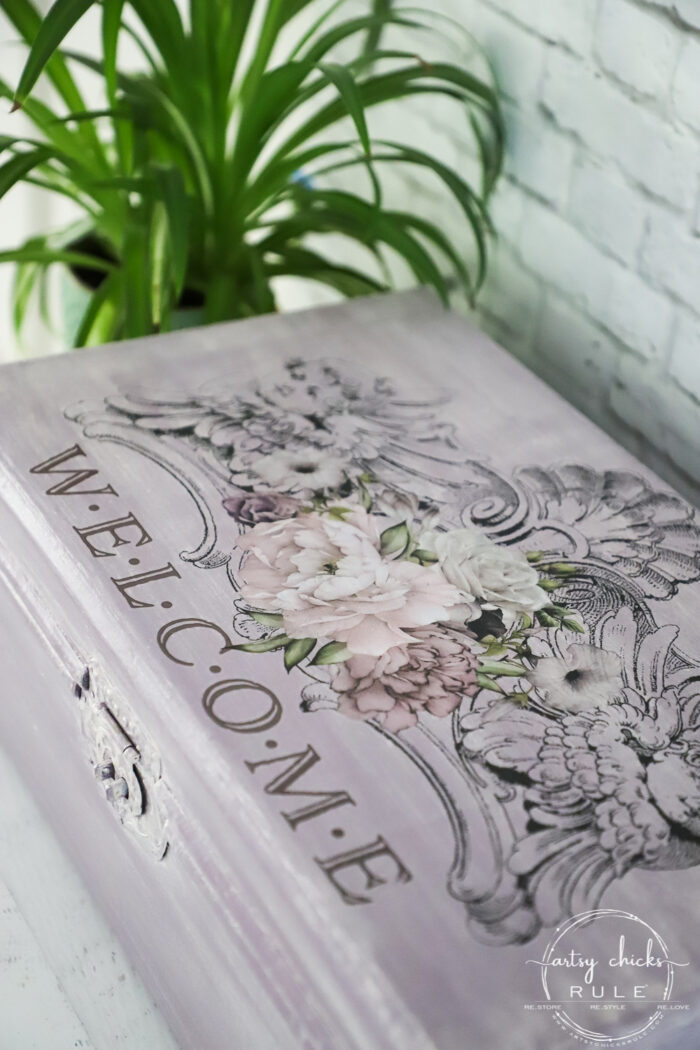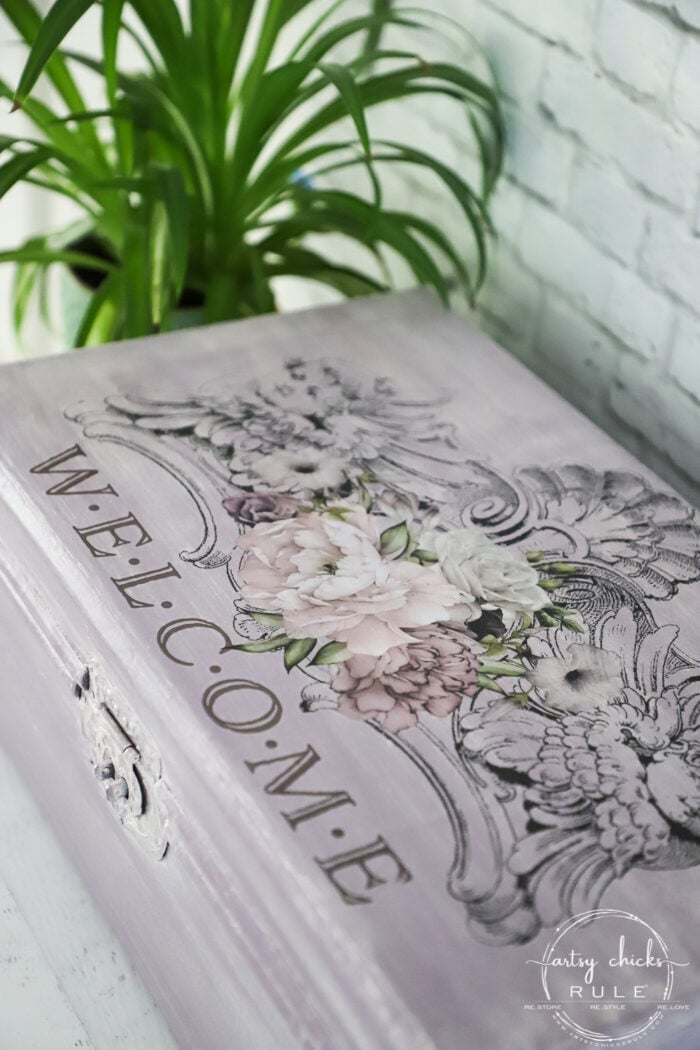 I turned this thrifted decorative box into a "guest room" box.
See more here >>> Guest Room Welcome Box
Keepsake Box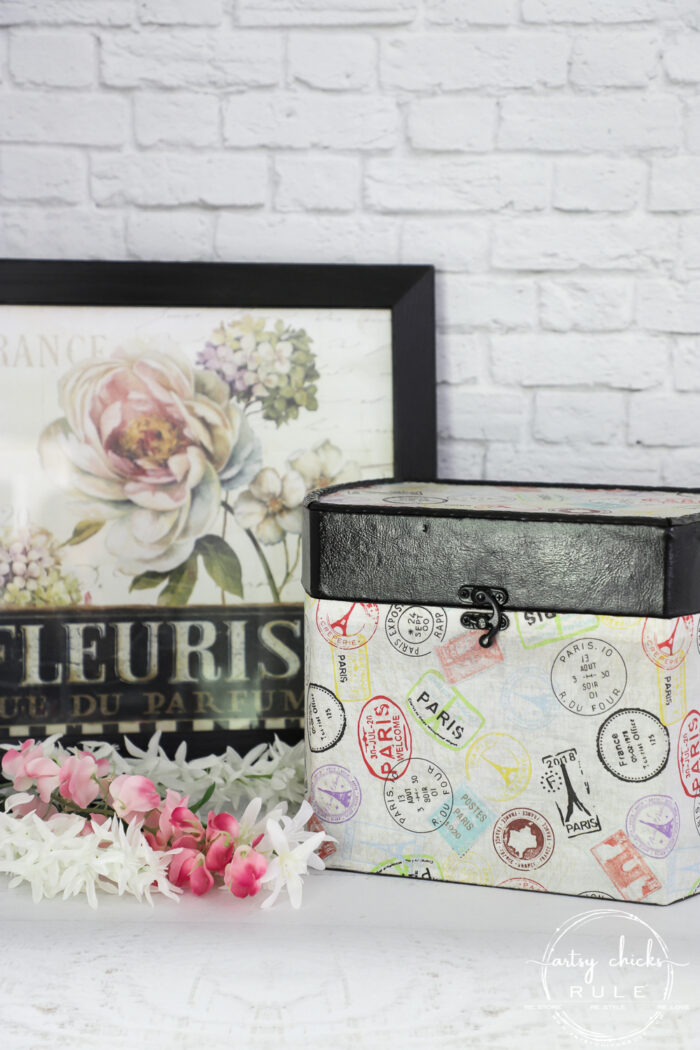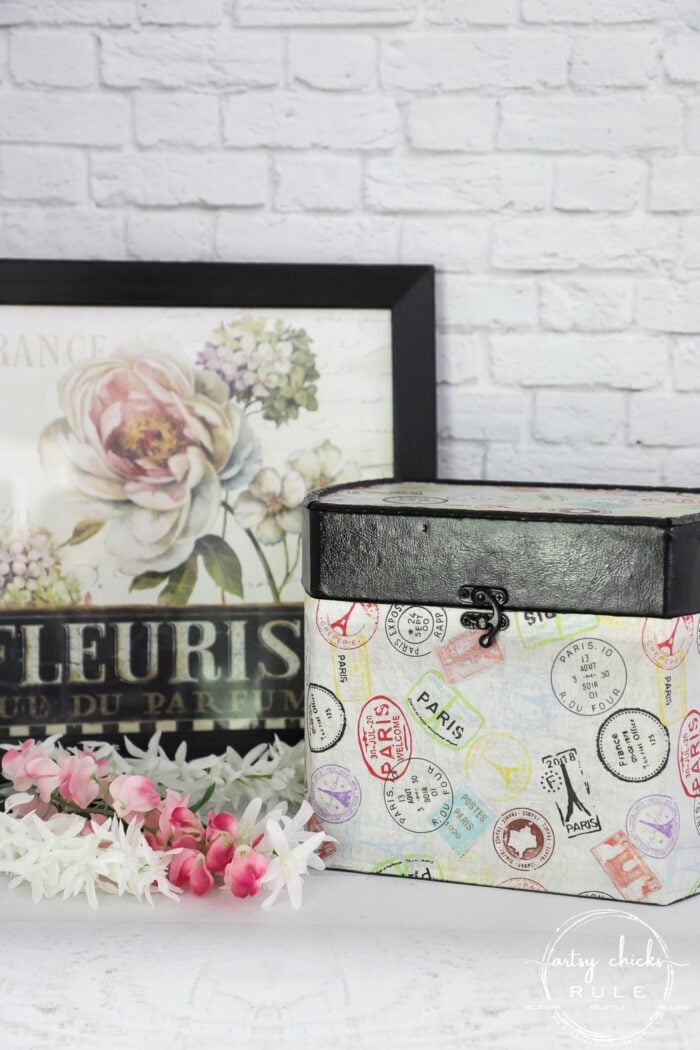 A little decoupage with fabric on this one. What a difference!
See the full tutorial here >>> Decoupage with Fabric Paris Box
Keepsake Box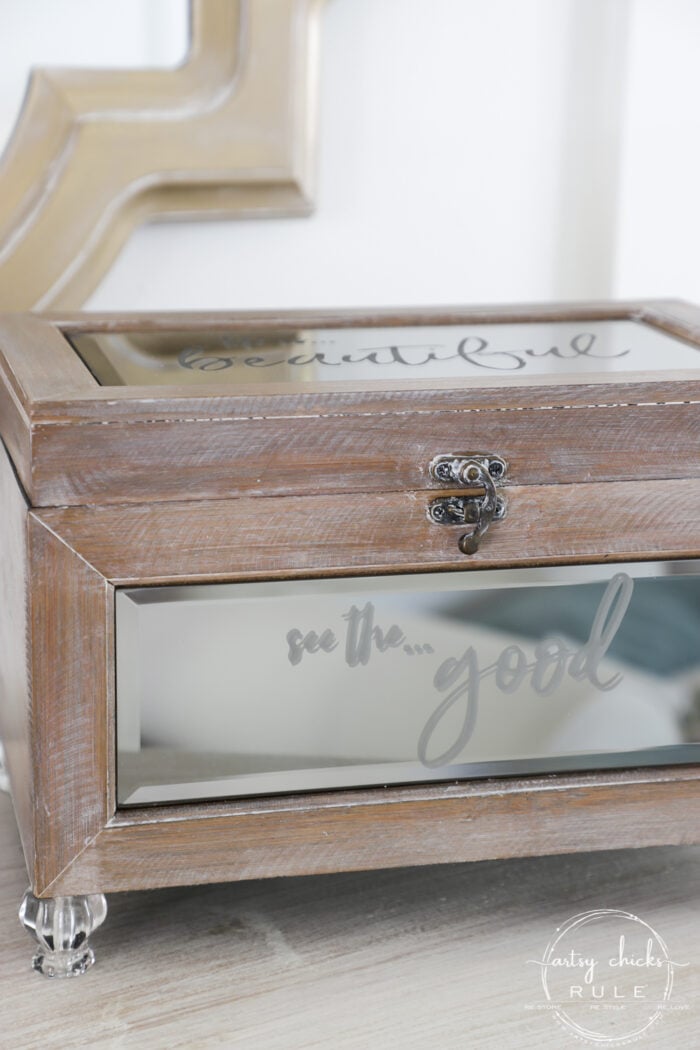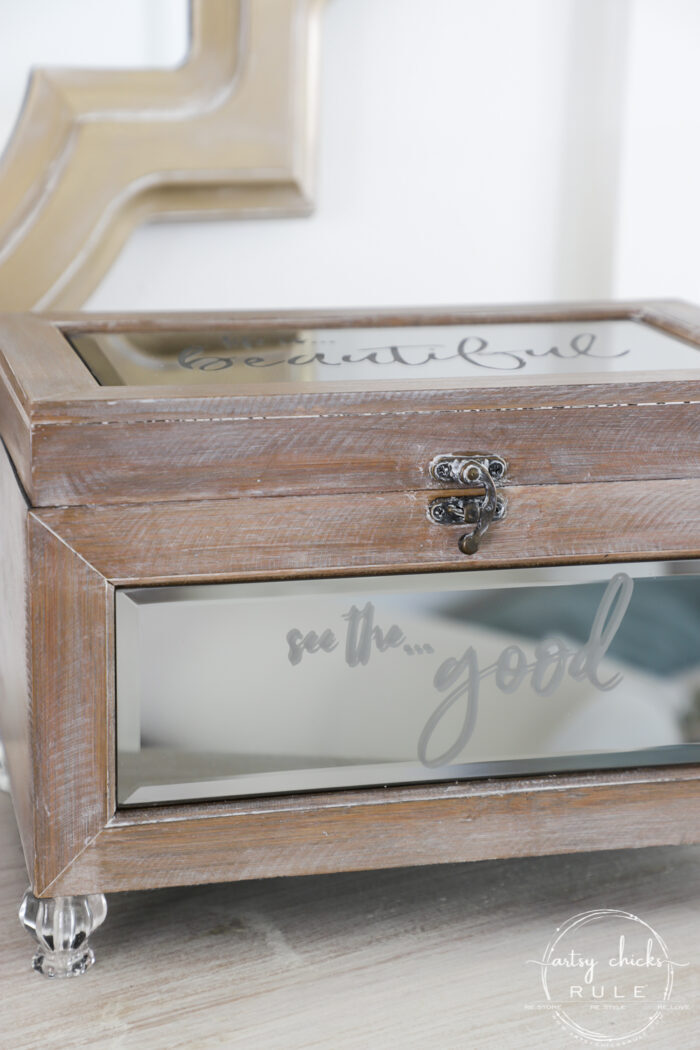 I shared how to etch glass on this thrifted keepsake box.
Get the full tutorial here >>> How To Etch Glass
Keepsake Box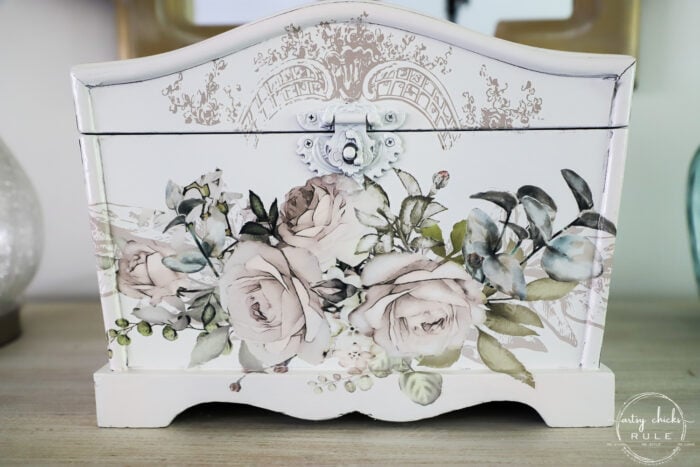 And my most recent…and maybe my absolute favorite of the bunch.
Get all the details on the pretty transfers I used here >>> Treasures Box with Transfers
Jewelry Box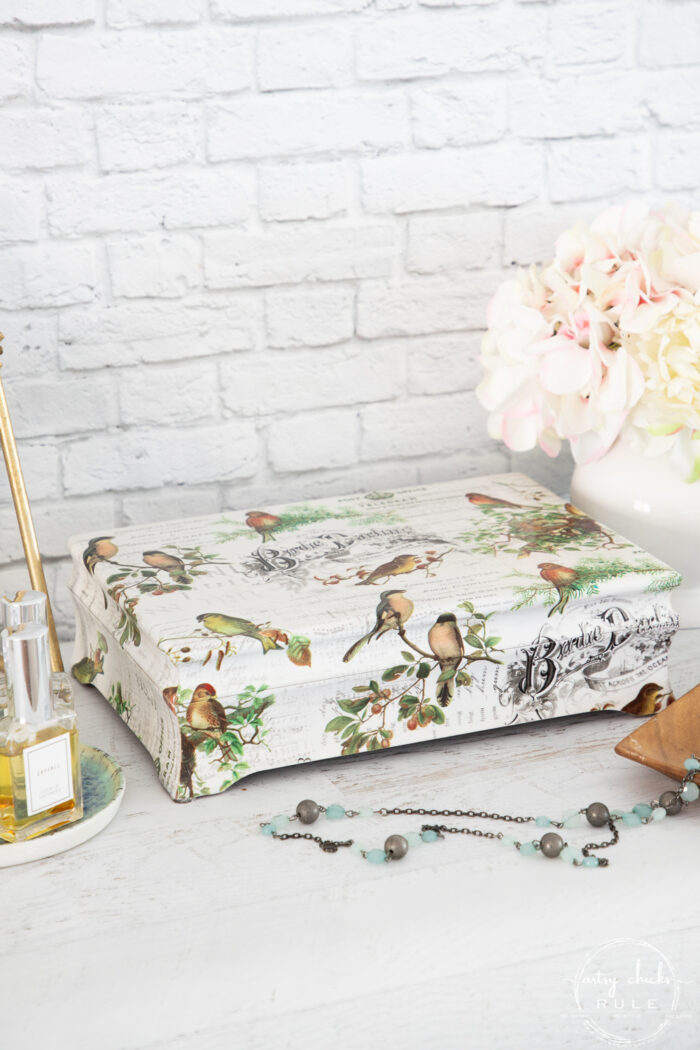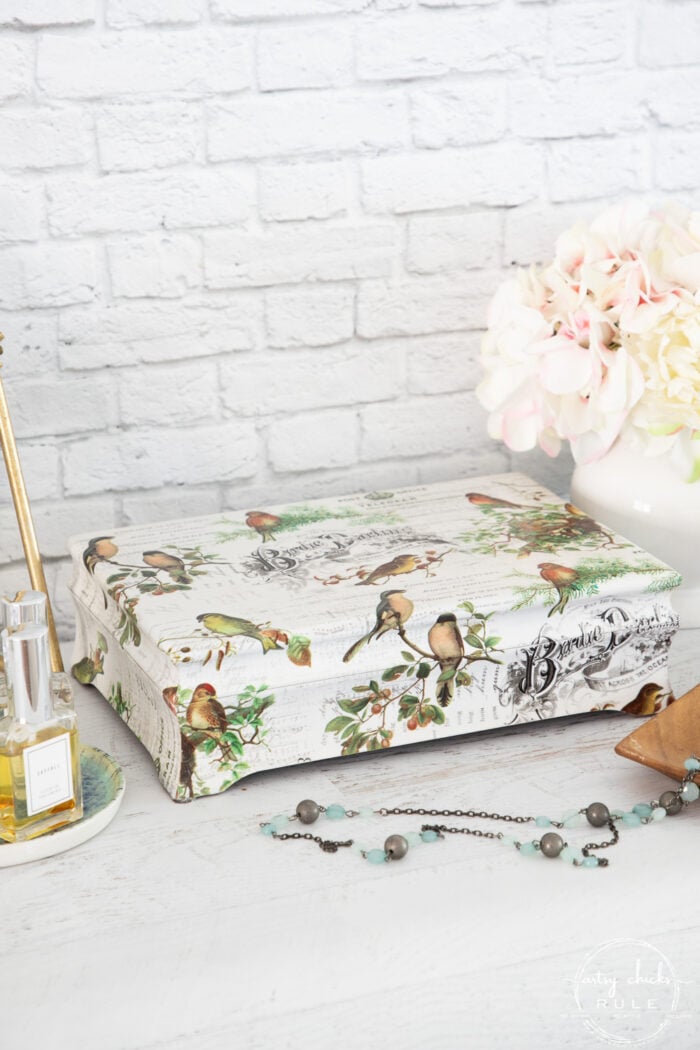 And lastly, the "bird box" which is our current June giveaway. Missed that? Check it out here.
Get all the details on this makeover here >>> Bird Paper Jewelry Box Makeover
I hope you enjoyed seeing all of these boxes again! (or maybe some for the first time)
Lots of ideas for making over those old boxes you may come across in the future.
PIN it to save it!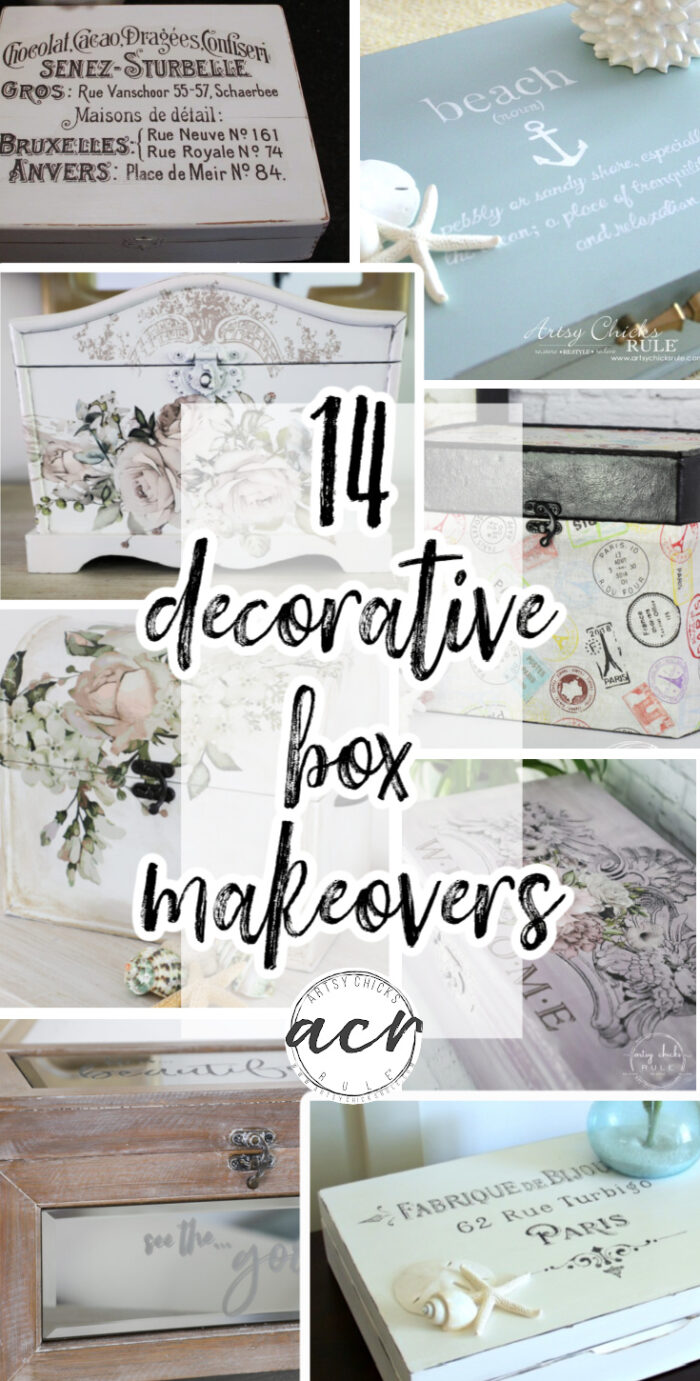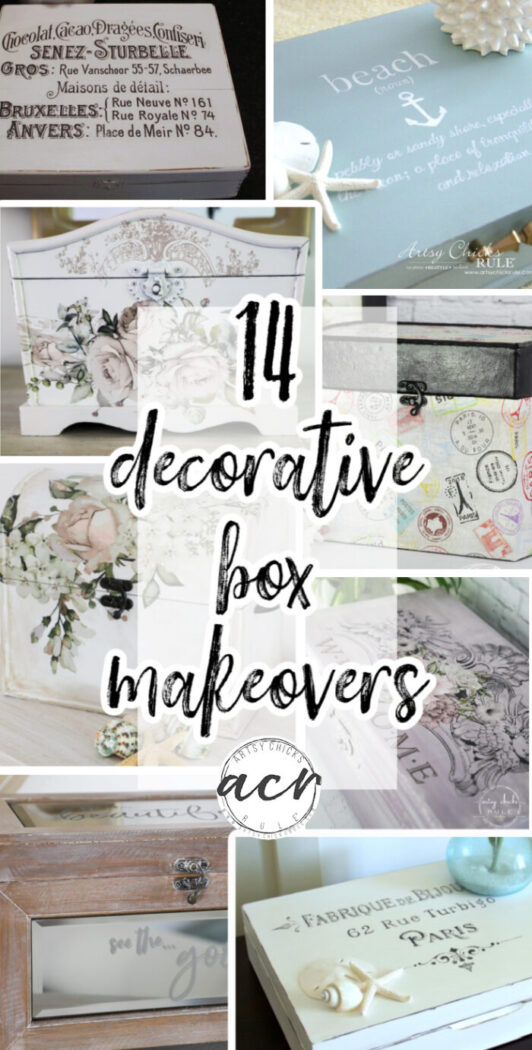 I'll be back next week with more from my latest haul! (and a little something for summer :) )
xoxo