Wine Box Repurposed (perfect for essential oils, jewelry and more!)
This post may contain affiliate links. Please see disclosures here.
This wine box repurposed is perfect for small items like pens, artist paint brushes, jewelry, essential oil bottles and more!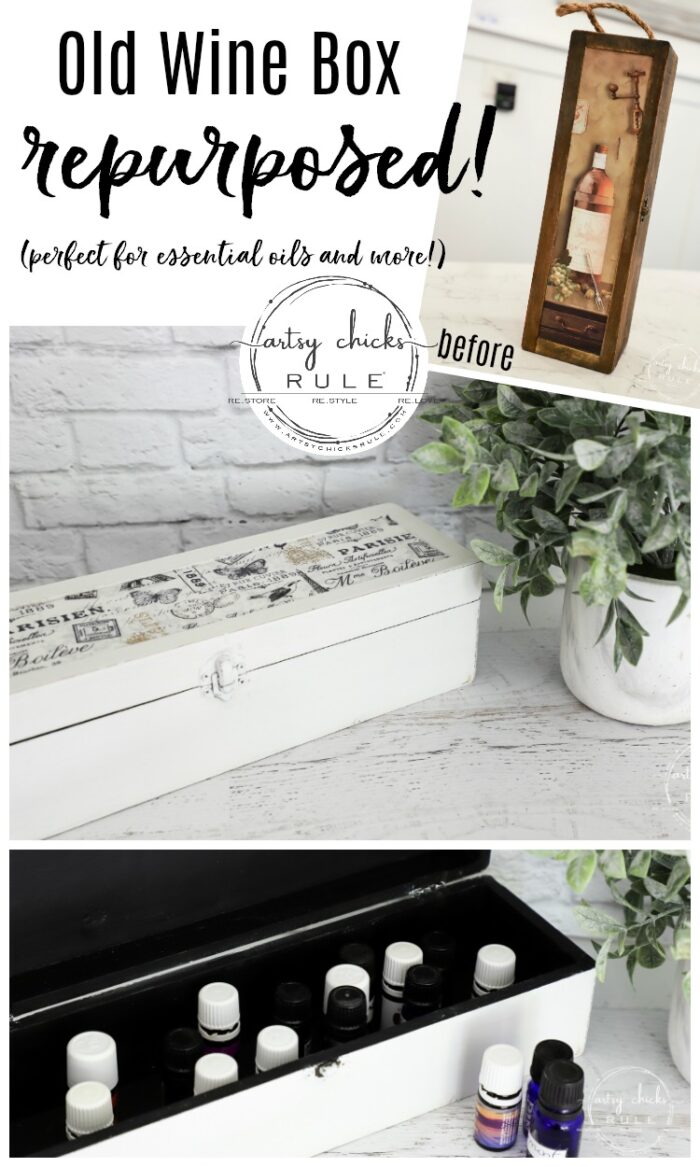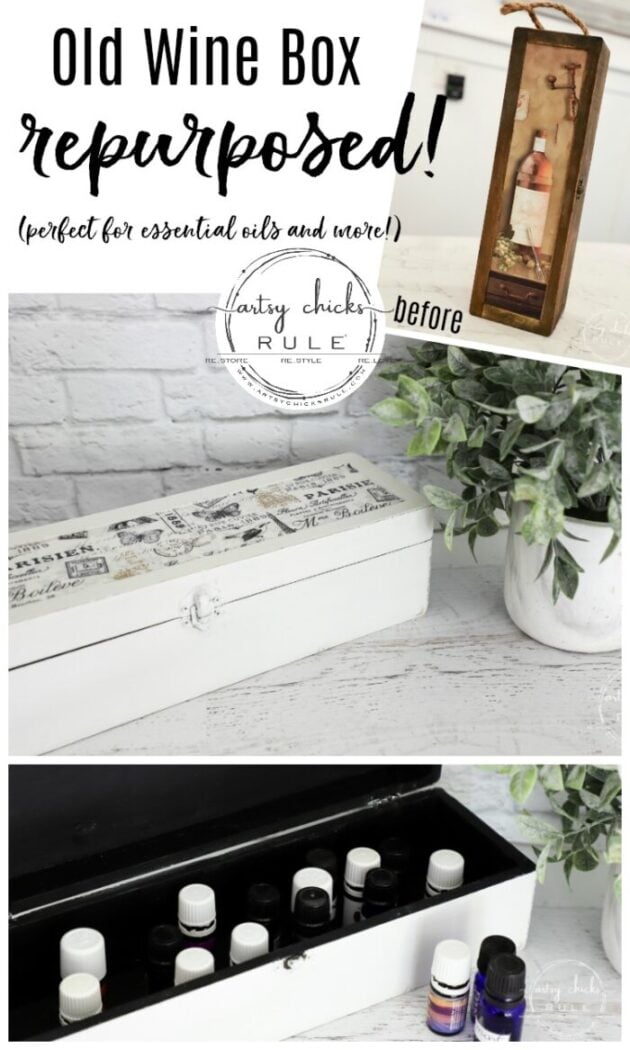 Hey friends!
Today I'm sharing a brand new repurposed makeover. An old wine box repurposed, to be exact.
I love finding old things at thrift stores, then bringing them home to turn them into something else completely!
So much fun, I love the challenge.
See how I turned this old wood wine bottle storage box/carrier into a neat little storage box for so many other things instead.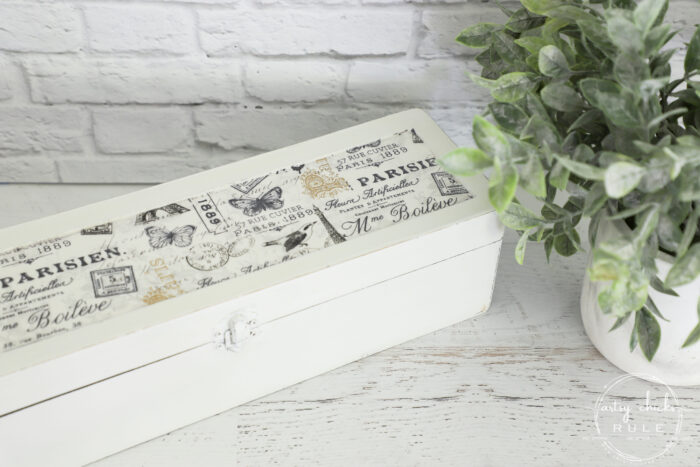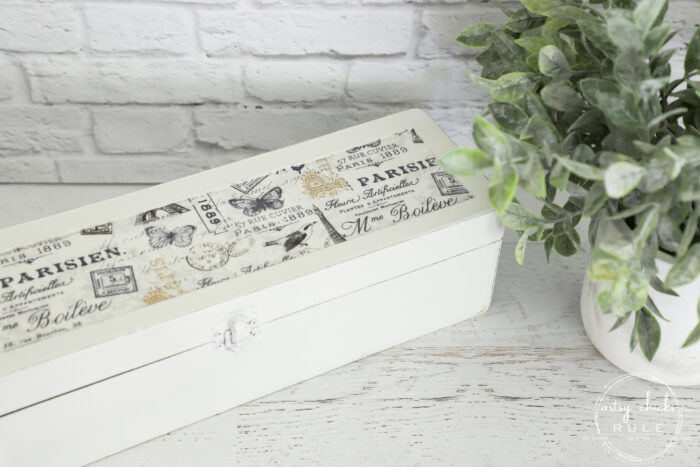 You might have already seen a little snippet over on Instagram if you follow along over there. ;)
Wine Box Repurposed
Which began like this…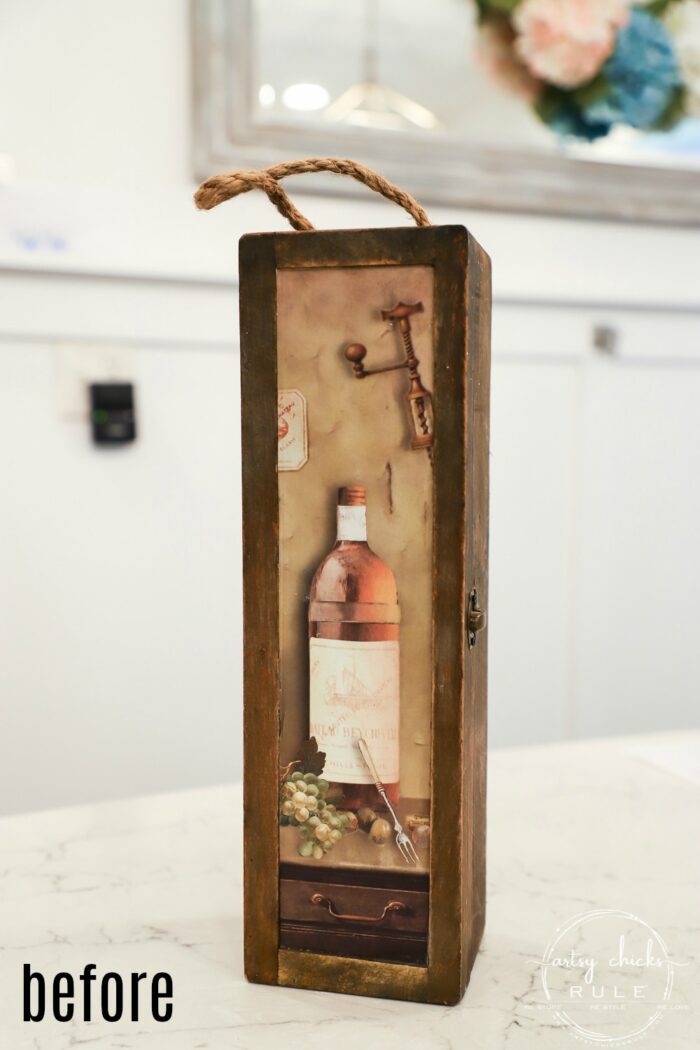 Cute.
It even had a nifty little rope hanger to carry it around.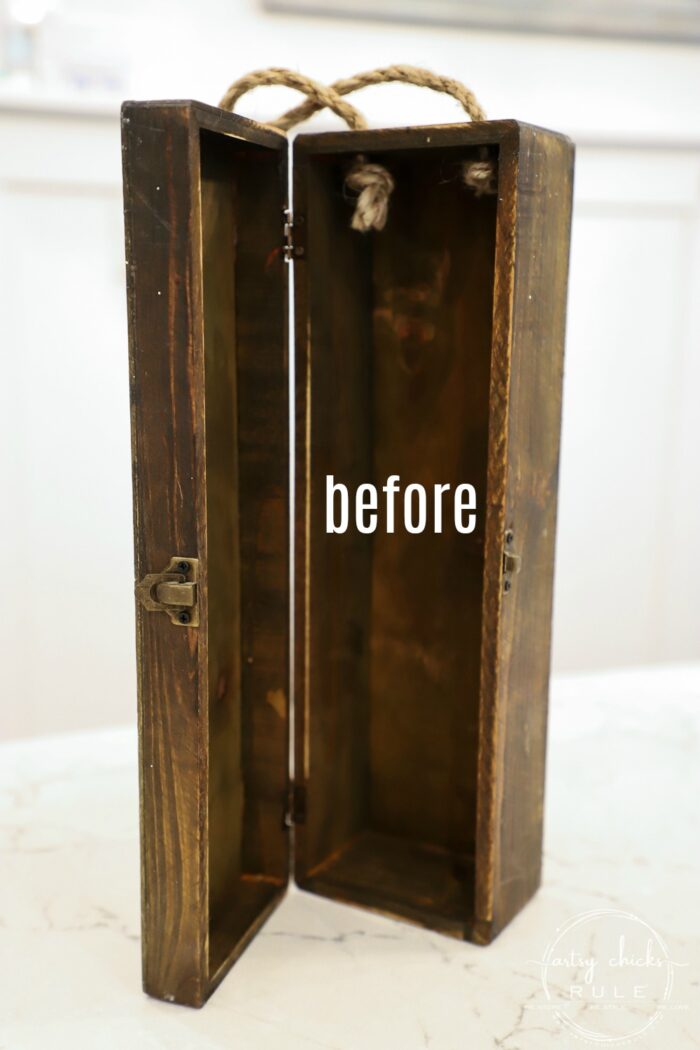 But the wood box was nice.
I could envision using it to store some of my essential oils in but you really could use it for just about anything.
I began by first cutting off the rope hanger. I wouldn't be needing that for my purposes.
Then I filled the holes in with wood filler.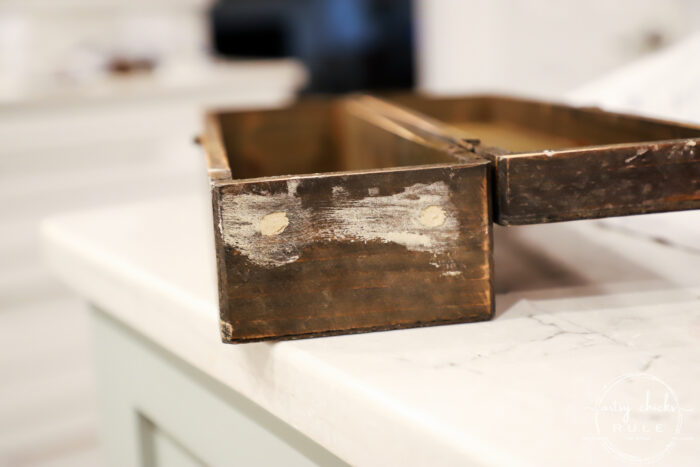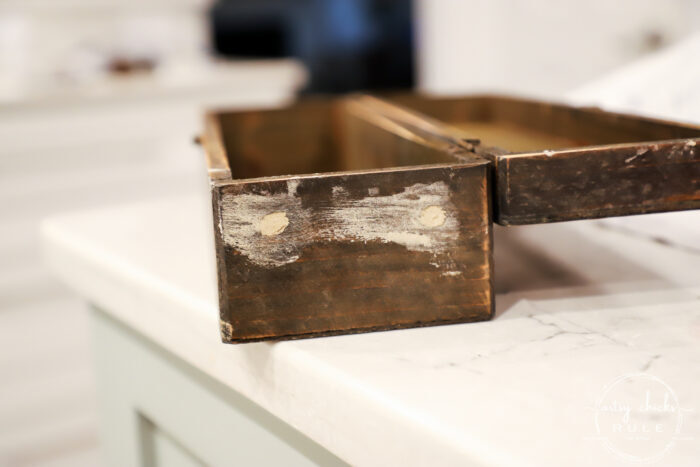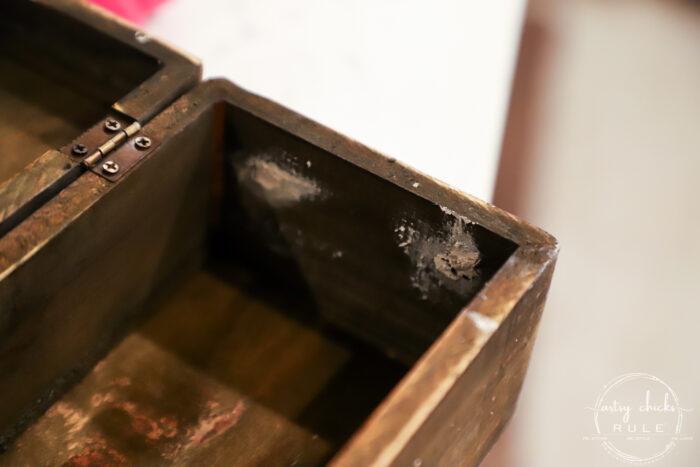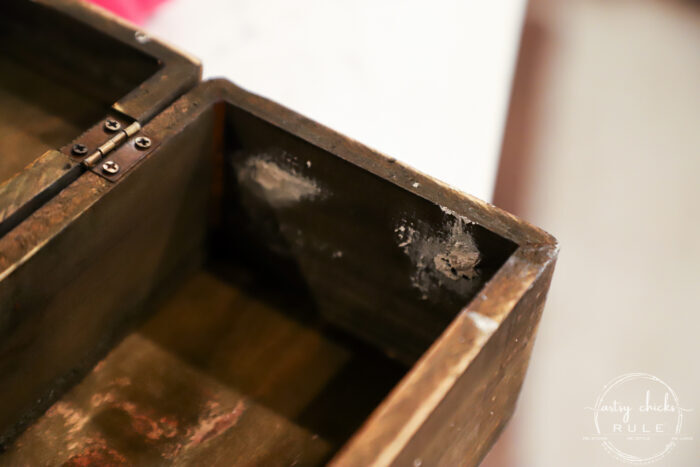 I then measured the fabric for the top inset area.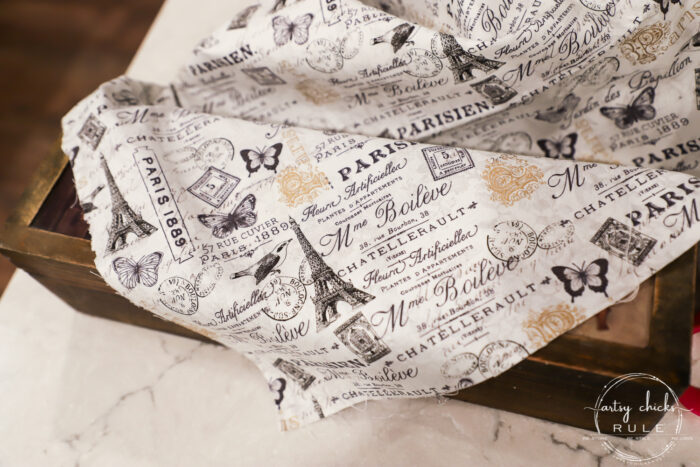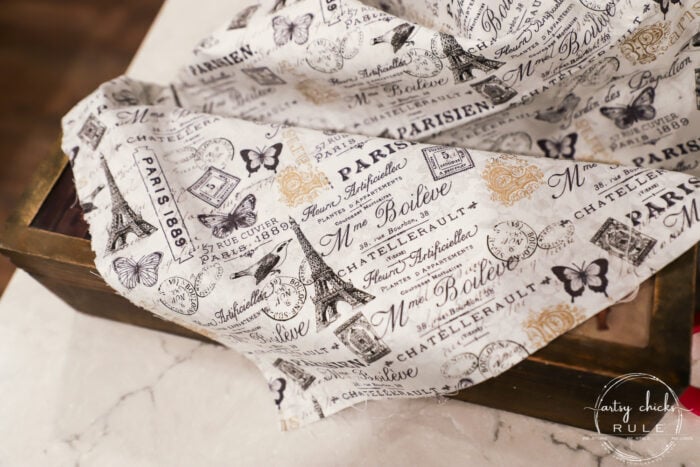 You might recognize this fabric. I also used it on >>> this dresser and love how it turned out.
Oh, and on >>> this little stool too!
I simply laid the fabric over the inset area, upside down, and marked the line where I needed to cut.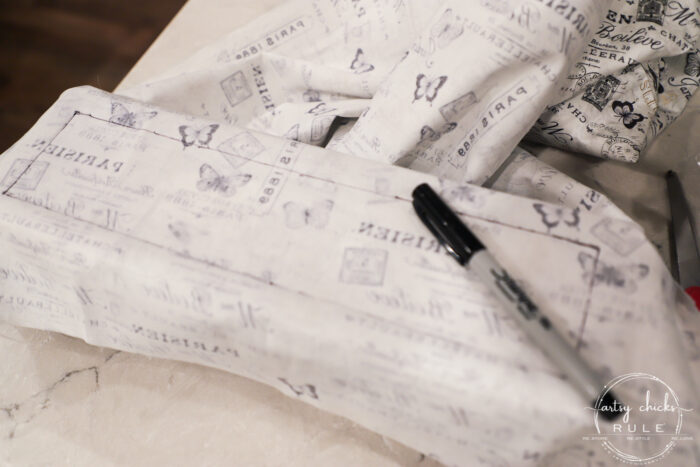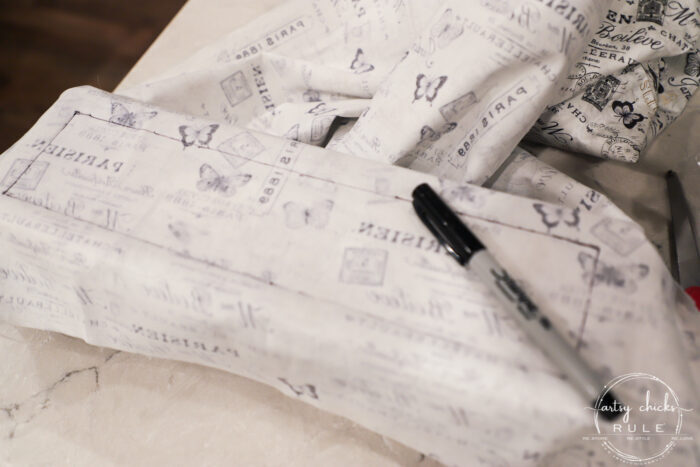 Can't get much simpler than that!
After the wood filler was dry, I lightly sanded to smooth it out then painted it white.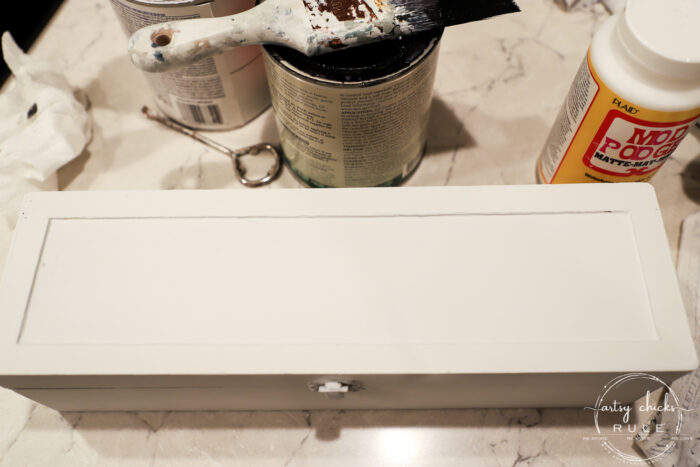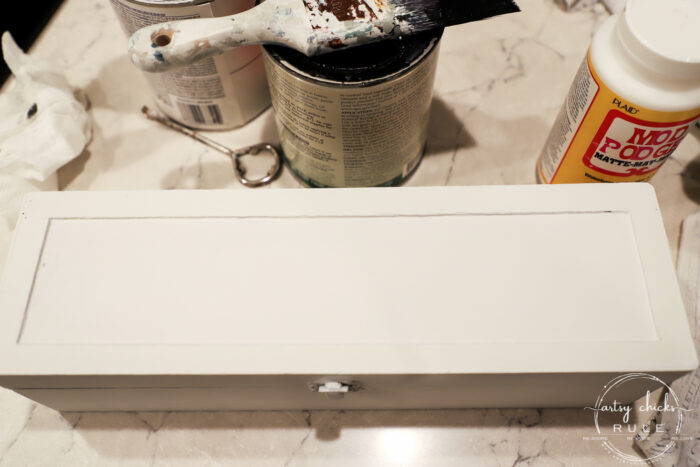 And black on the inside…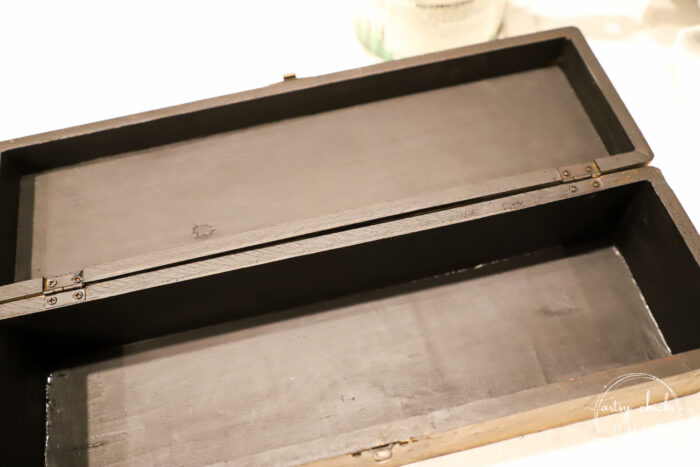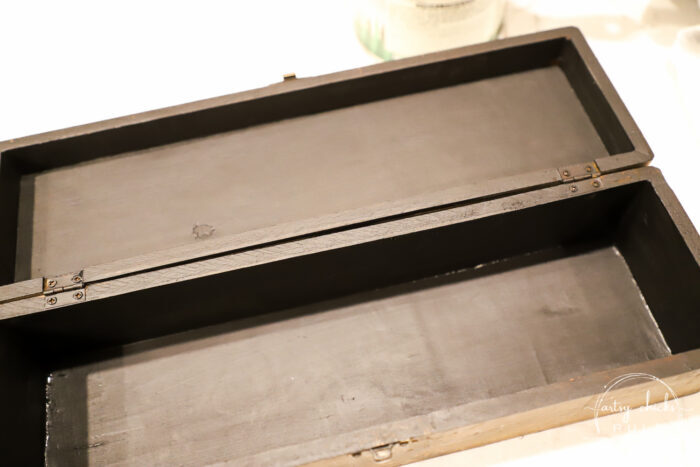 I then applied the Mod Podge to the inset area on top and then attached the fabric piece I cut.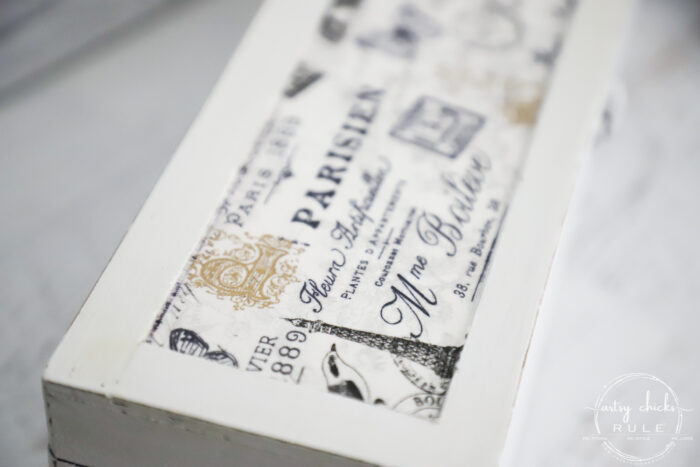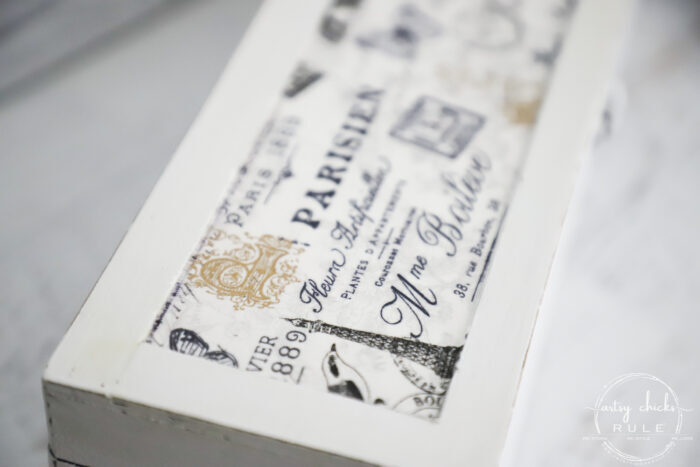 Once that was dry, I went over the whole thing, even the fabric, with a coat of poly. (linked in the materials list box above)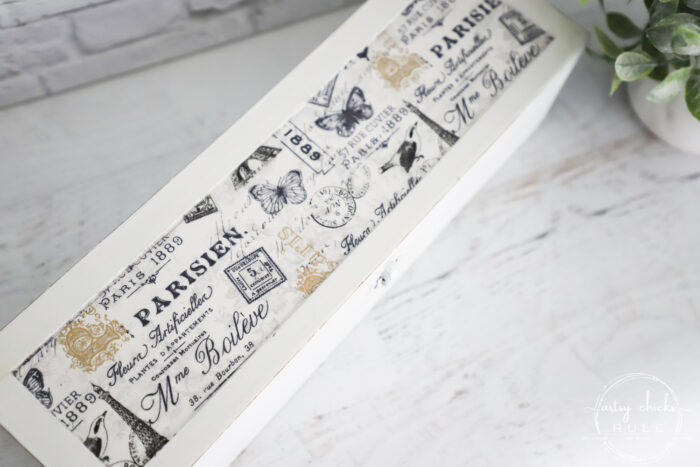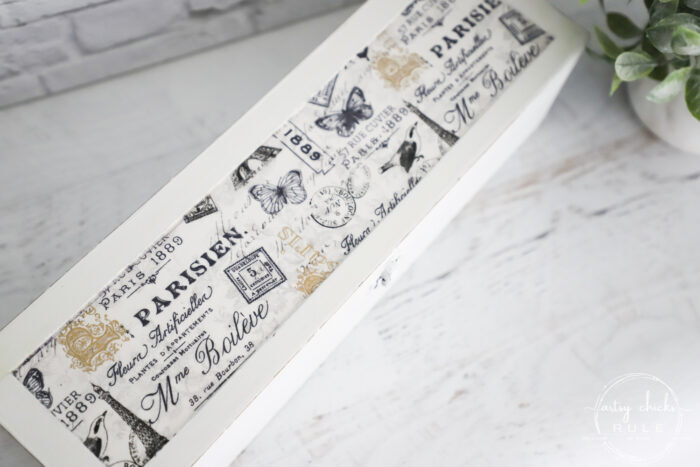 A little distressing on the edges and done!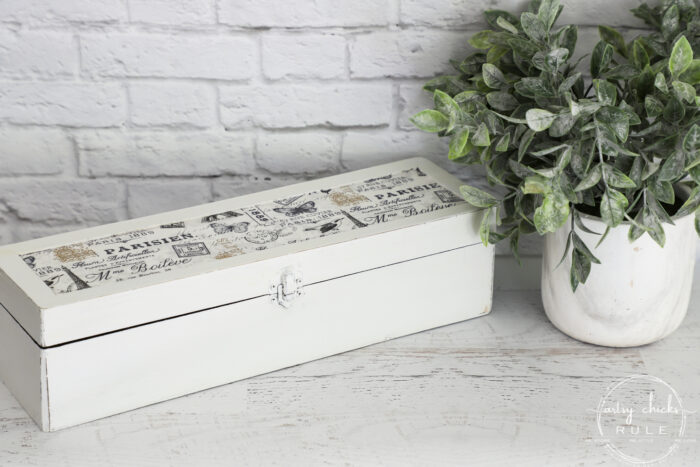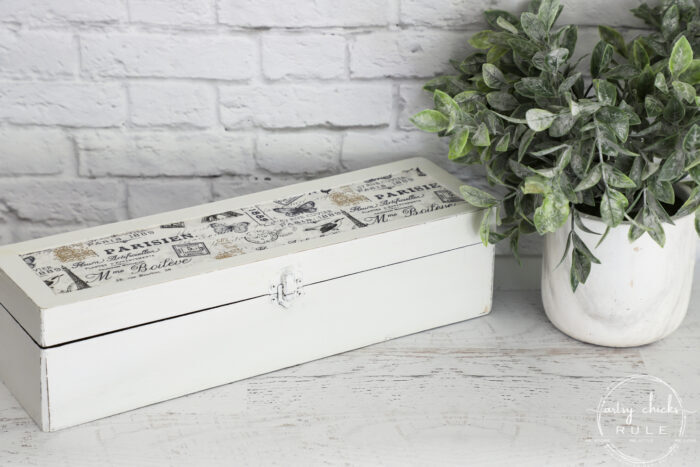 Isn't this so sweet now??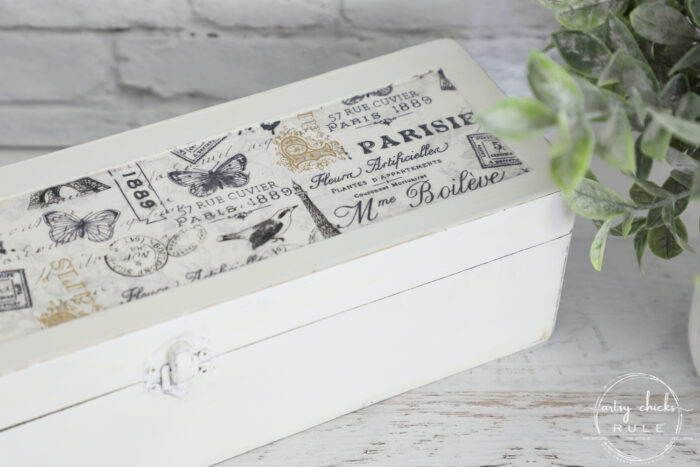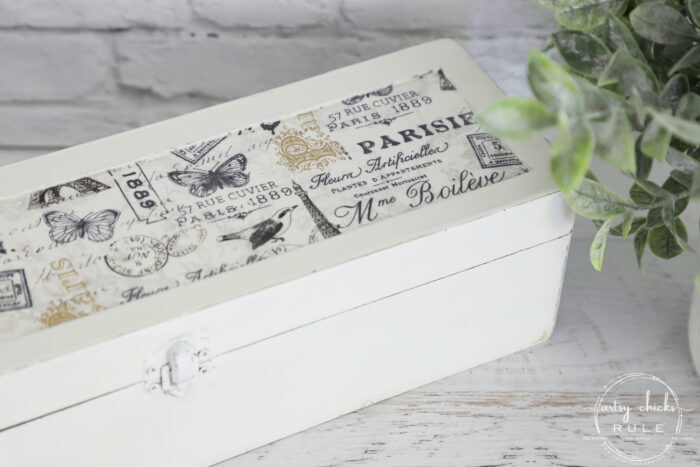 That old wine box repurposed looks completely different now!
No more wine….just all the stuff. ;)
I mean I guess you could still store a bottle of wine in there.
But I think it's perfect for small essential oils bottles like this.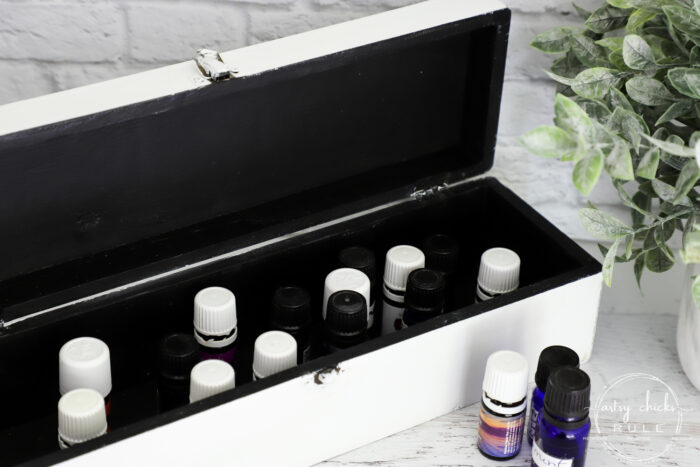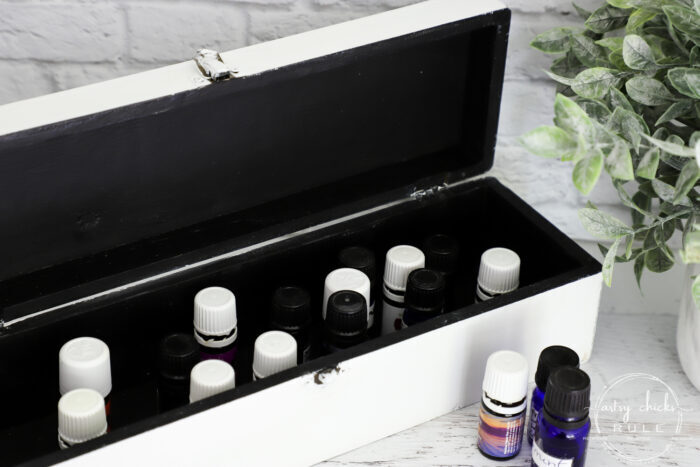 Do you use essential oils?? I wrote an entire post devoted to it if you are interested.
You can find it, here >>> Healthy Ways To Scent Your Home Naturally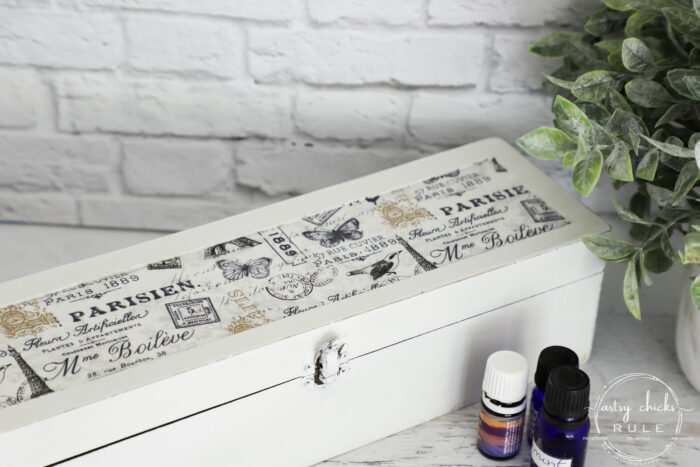 You can even use it as a watch box…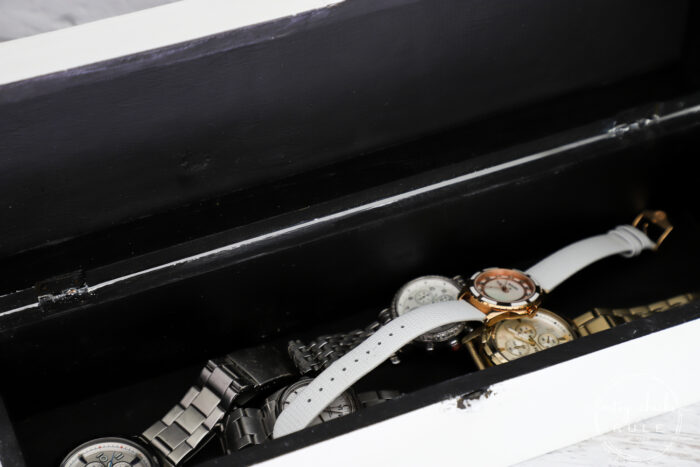 …or maybe any and all jewelry, watches, bracelets, etc…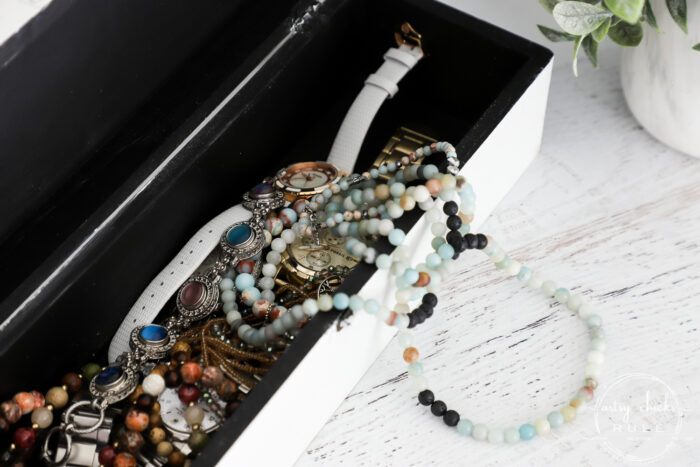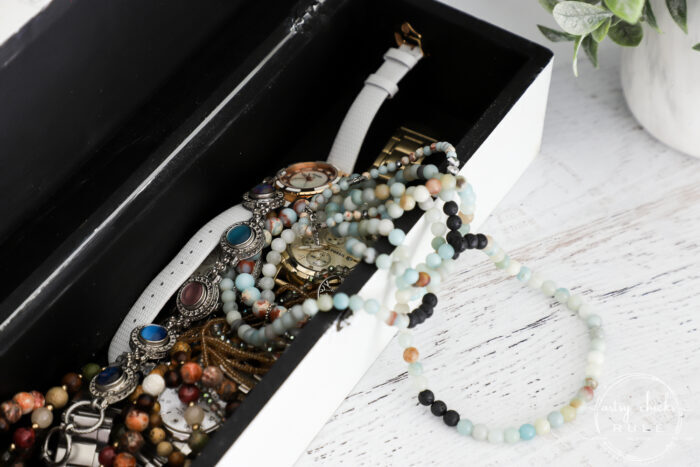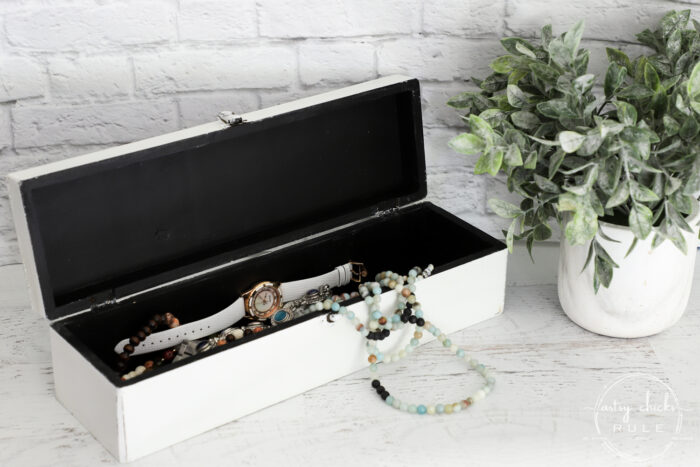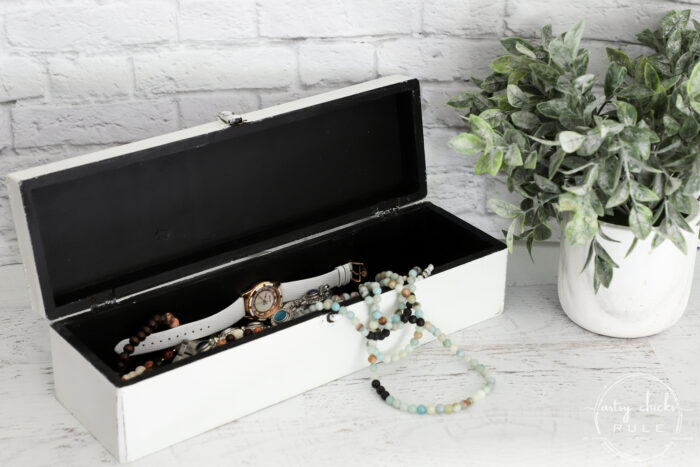 A great way to keep things tidy and organized. And another great find on a budget!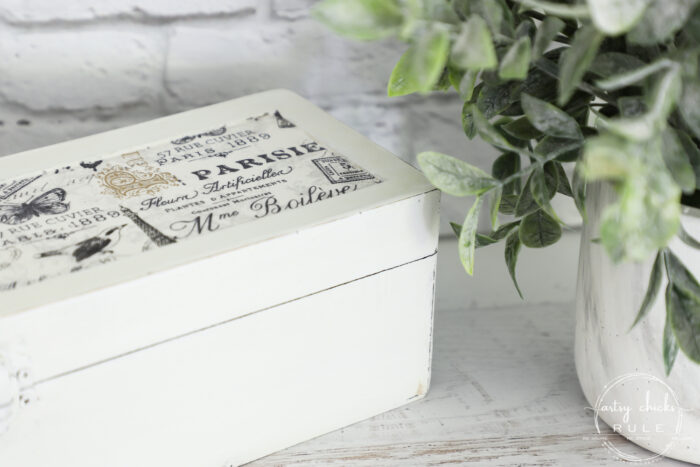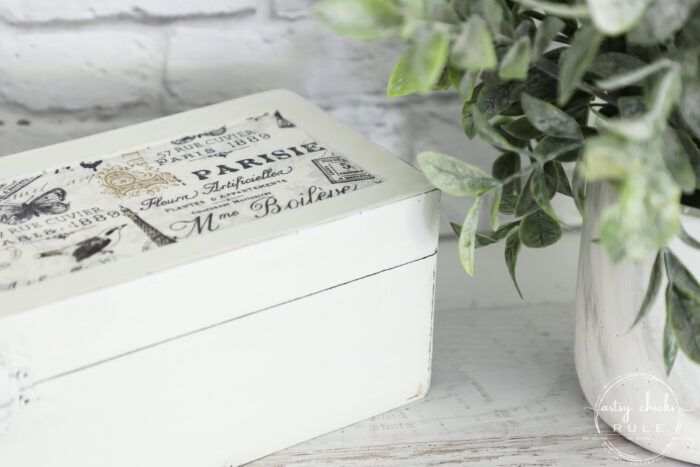 Want to see some of these projects in "live" time? Hop on over and follow along with me on INSTAGRAM. I'm always sharing in my stories as I'm doing projects, finding new furniture, fun finds….just all the day to day behind the scenes.
Be sure to PIN it for later!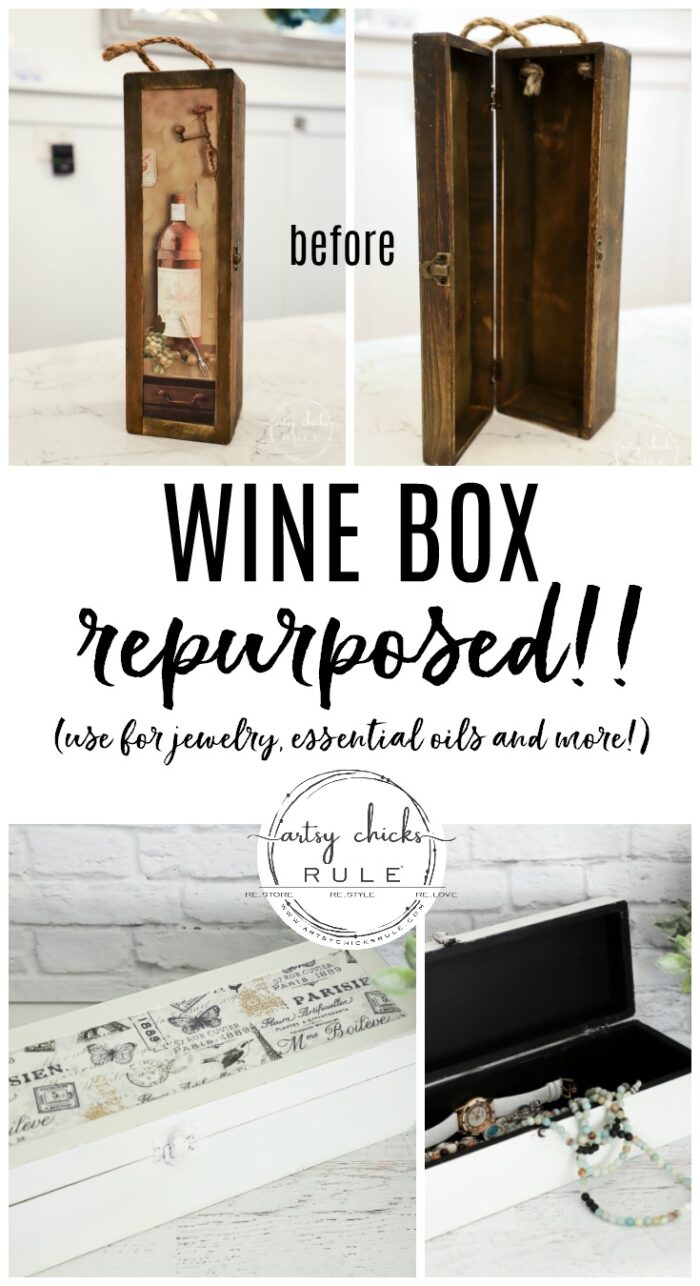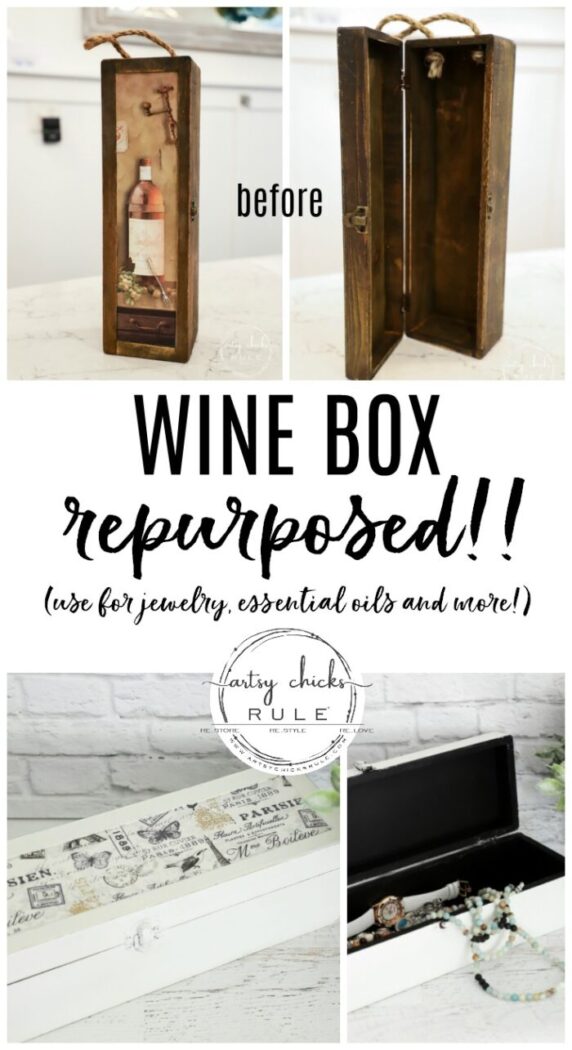 Check back in next week when I share what I did with this old find!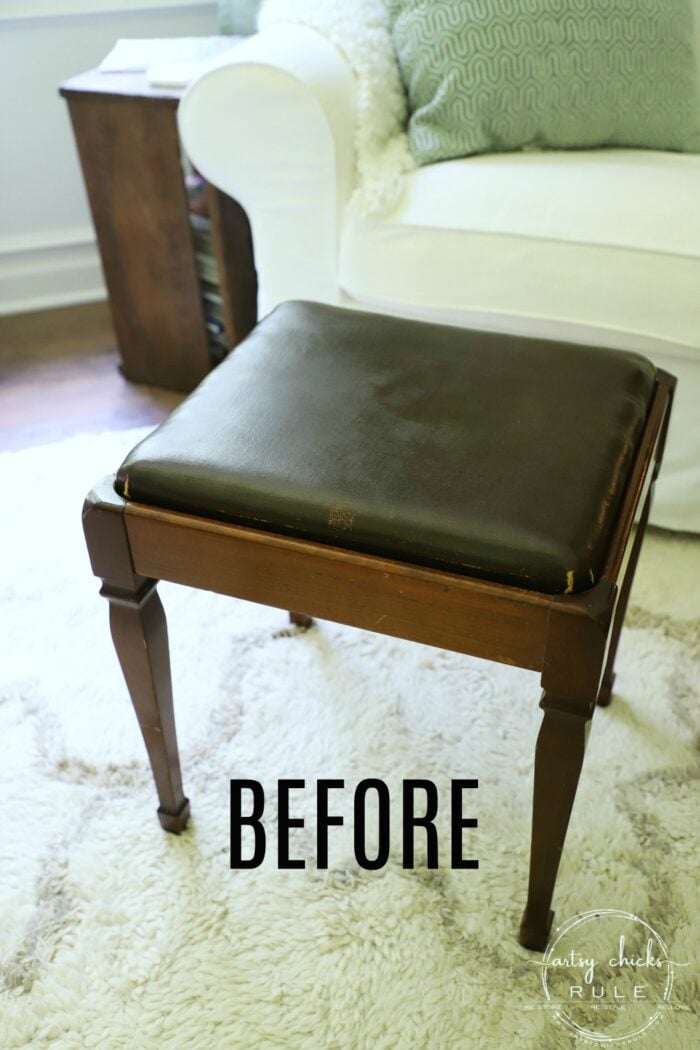 UPDATE! See it now, here!!
Happy weekend to you, my friends!! It's my husband and my 28th wedding anniversary this weekend.
We have no big plans but I just love when it falls on a Saturday again, so, so fun. :)
xoxo