Vintage Footstool Makeover (old seat repurposed!)
This post may contain affiliate links. Please see disclosures here.
This vintage footstool makeover is the perfect addition to our morning room! A little paint and new fabric is all it needed.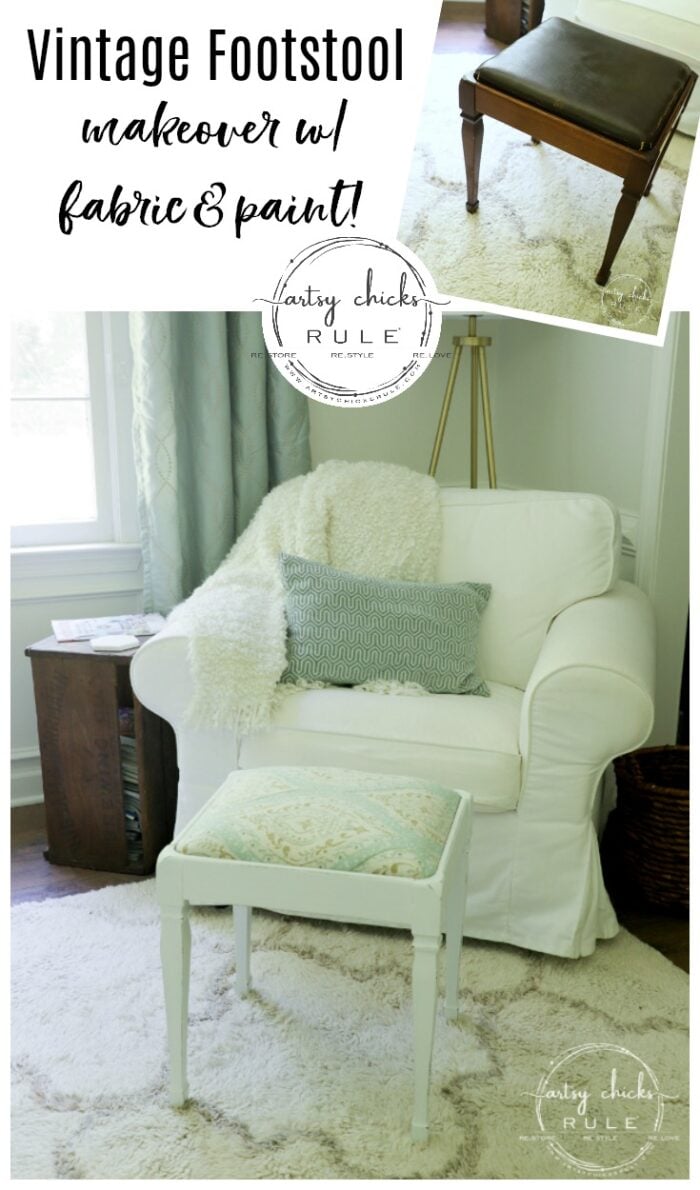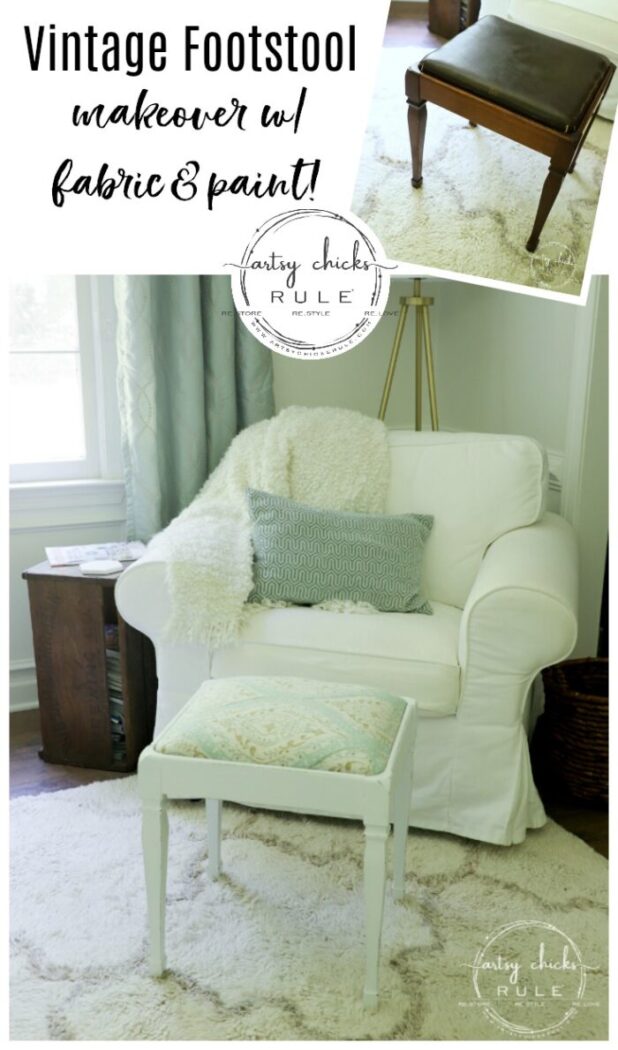 I picked up this vintage footstool aka bench, seat, stool, or whatever it was, at our local ReStore last week.
It was all by itself but I am quite sure it originally went with something. Maybe a dressing table or telephone bench?
I don't know but I thought it would be perfect as a footstool for the chair in our morning room.
Vintage Footstool Makeover
Here is how it started…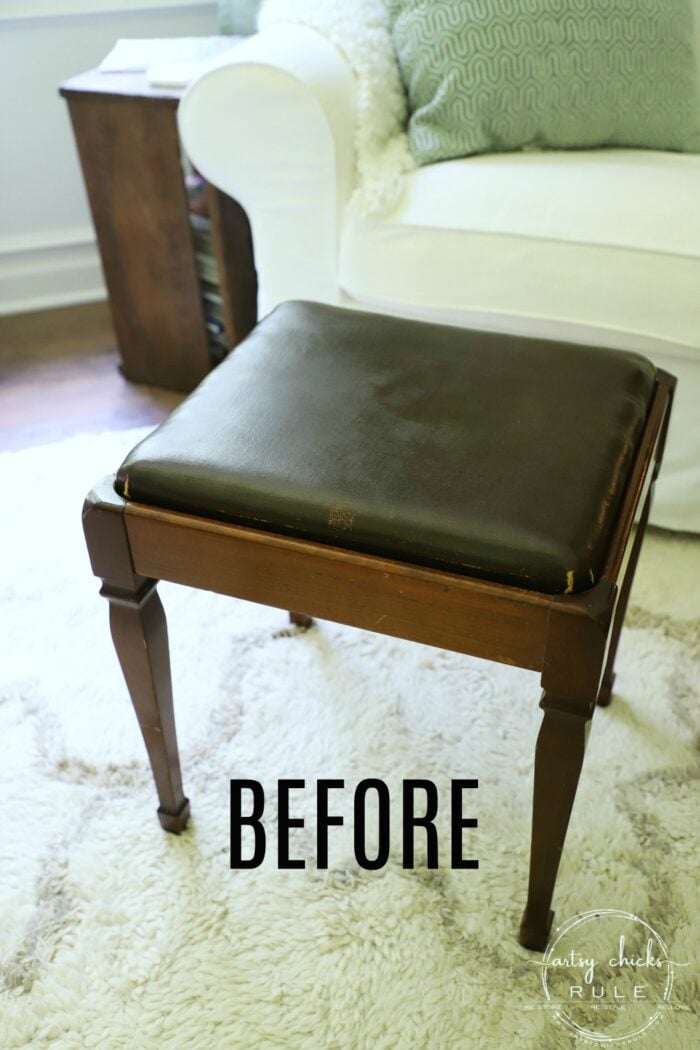 It had some sort of "pleather-ish" type of seat.
And it was actually completely removable.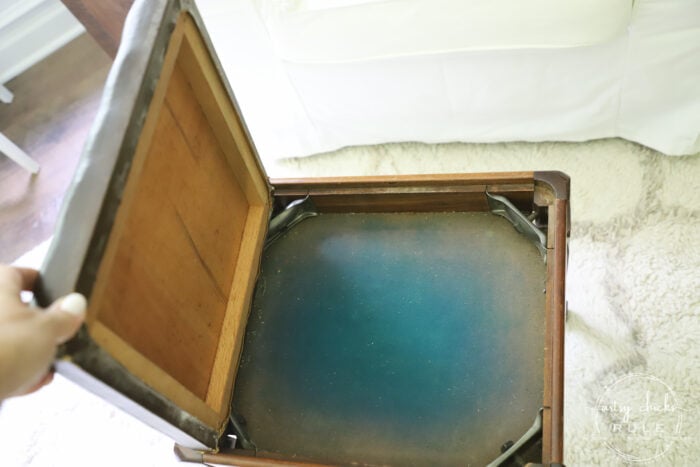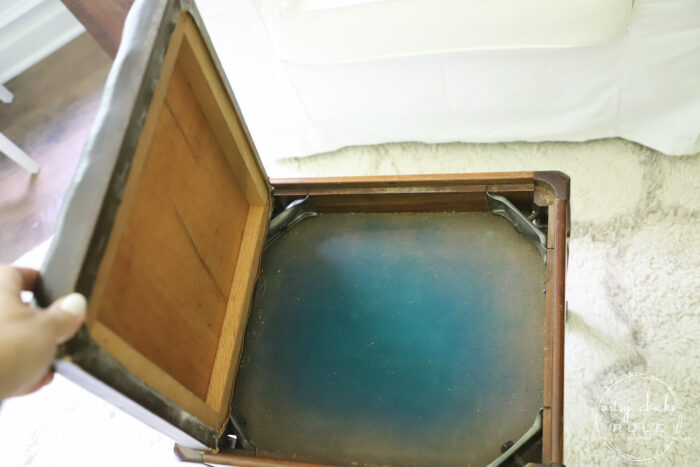 I always seem to find these little seats with fun little storage cubbies.
I began by removing that old upholstered top.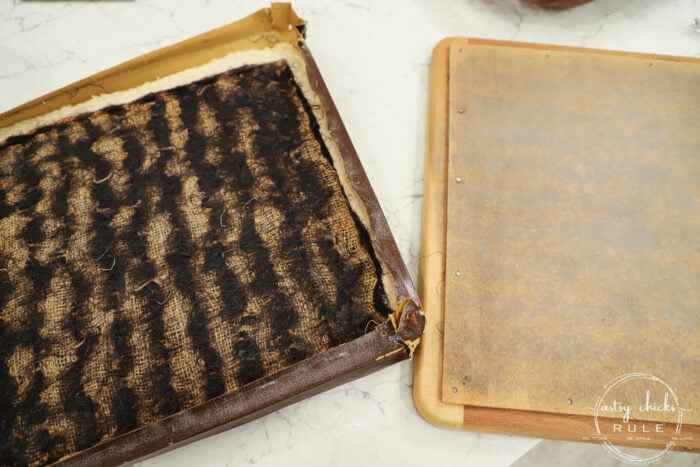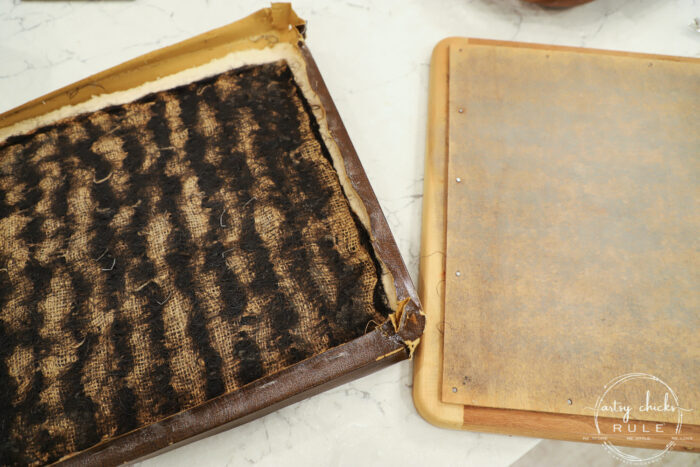 It was kind of funky so I replaced everything. (you can see the wood base to the right)
I used some batting that I already had and fabric that was leftover from another project.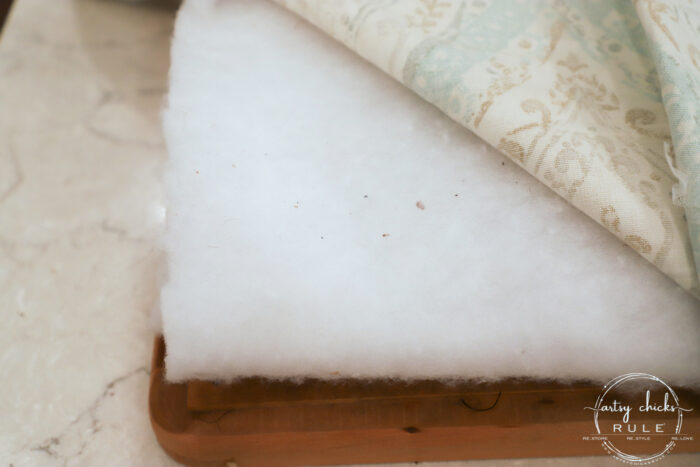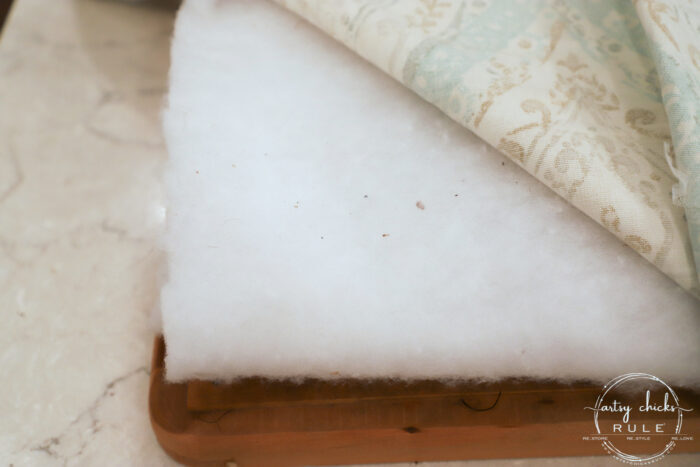 This one >>> No Sew Faux Roman Shade … because I thought the colors were perfect for our morning room.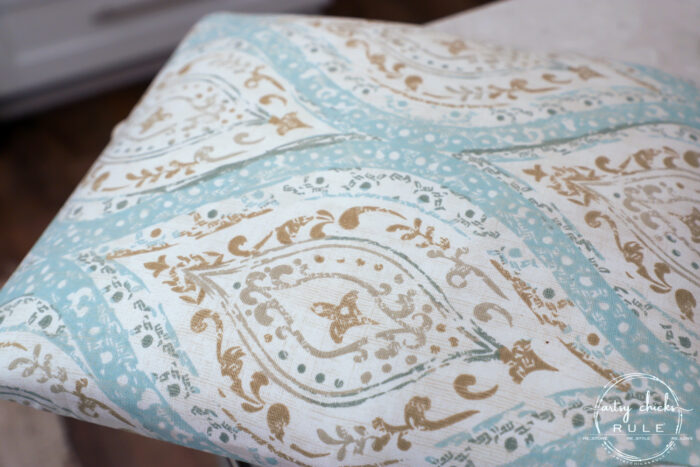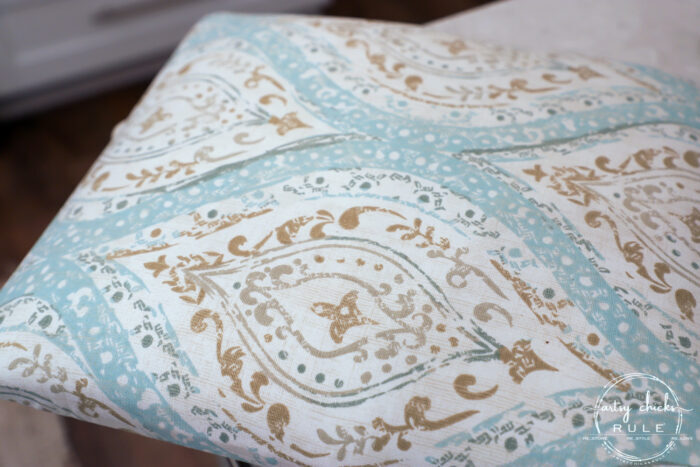 Then I used my favorite staple gun to attach it to the wood base.
Since you can use the inside as a little storage cubby. I thought I'd pretty that up too.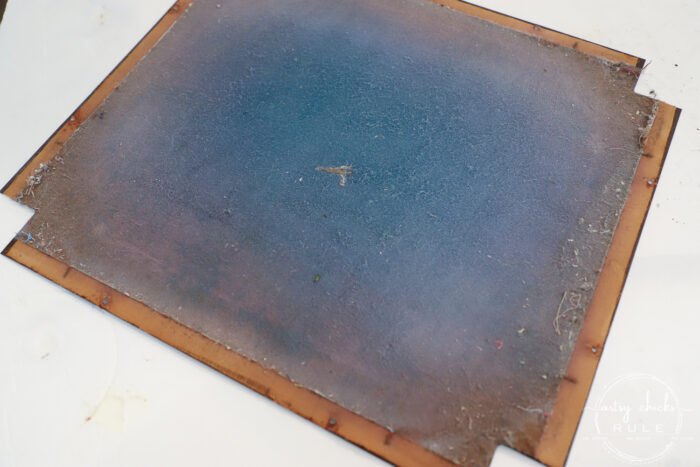 I began by unscrewing it from the underside (thankfully that was easily done!) and then removing the old, very worn piece of fabric.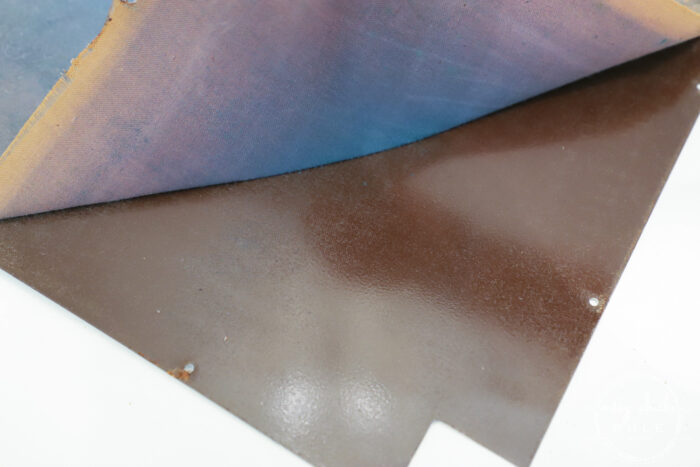 Which peeled right off.
I then used this paint color and Annie Sloan white wax to finish it off. Then I screwed it back to the underside of the vintage footstool.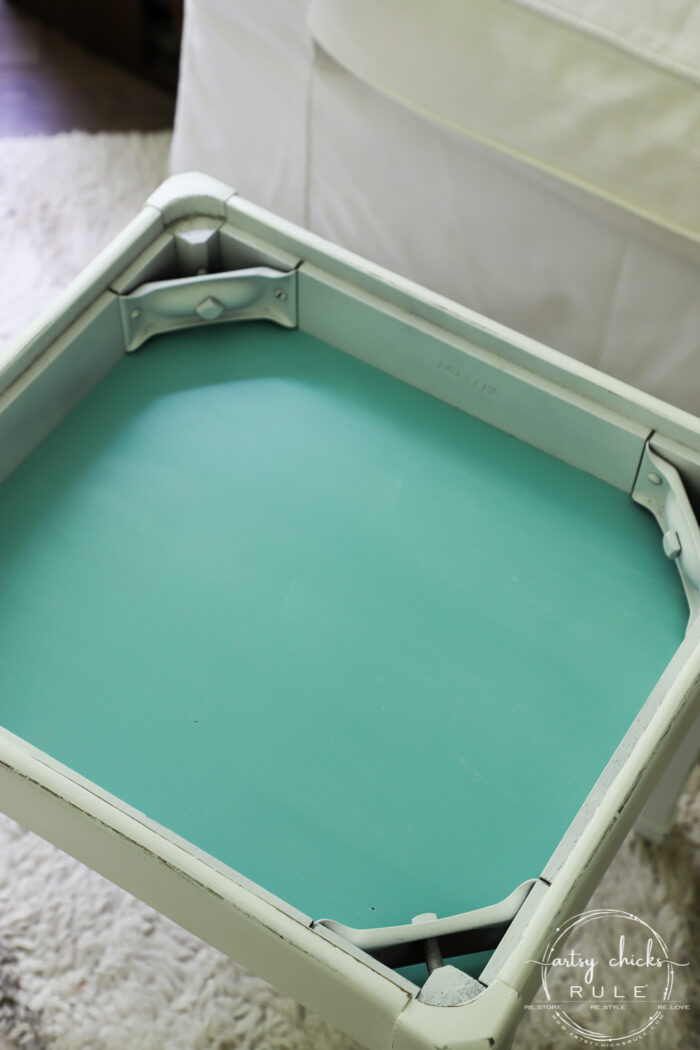 And done! So much better.
Loving that fun pop of color in there.
For the base, I simply gave it a light sanding (very light run-over with fine grit) and then sprayed it with white primer, followed by a coat of this white paint.
Next, I gave it a little distressing to bring some of the brown back through.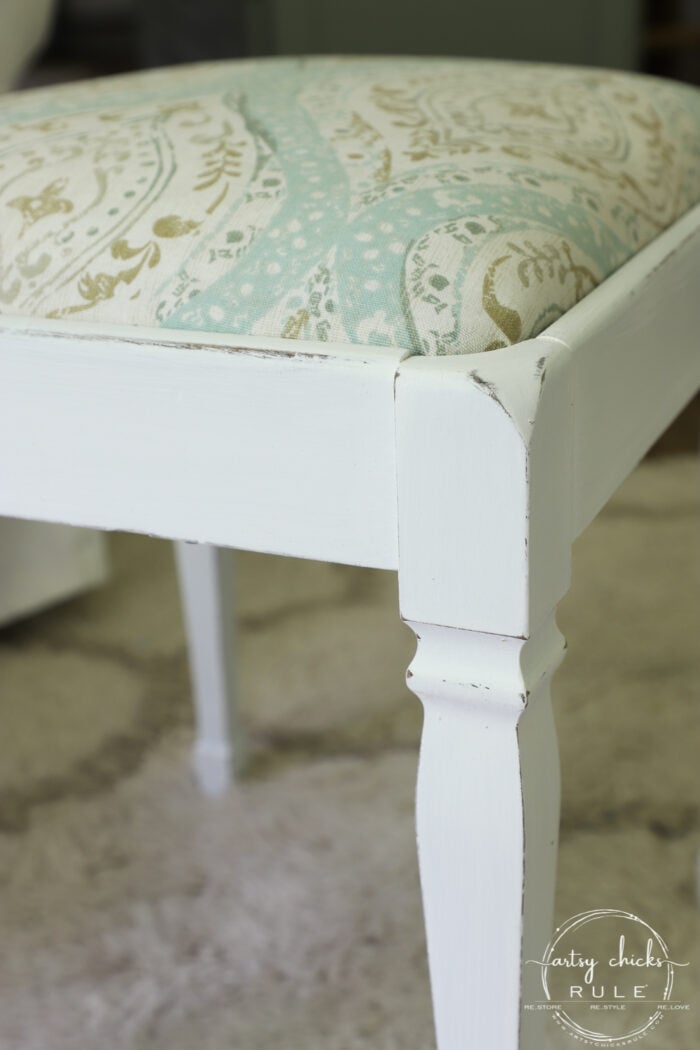 I'm really happy with how it turned out but I am a little undecided about something.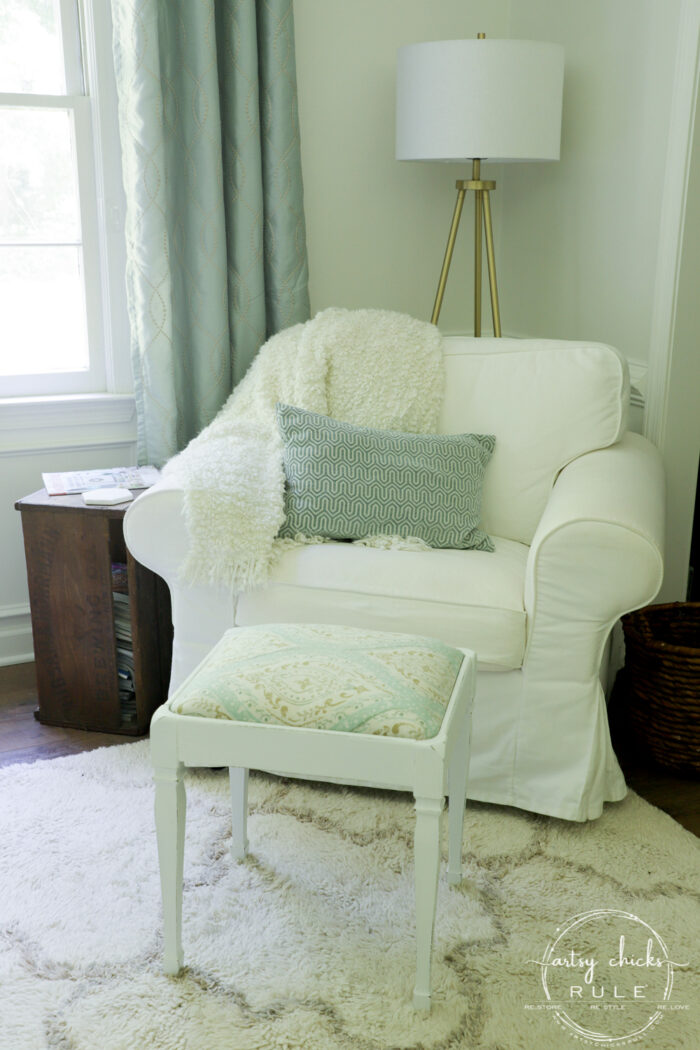 The height of the old vintage footstool, is, well, tall-ish. Maybe because it's not a footstool. Probably is a small seat to something?
And so when you sit there, it's quite comfortable.
But I do sort of think it should be a tad bit shorter if it will be a footstool.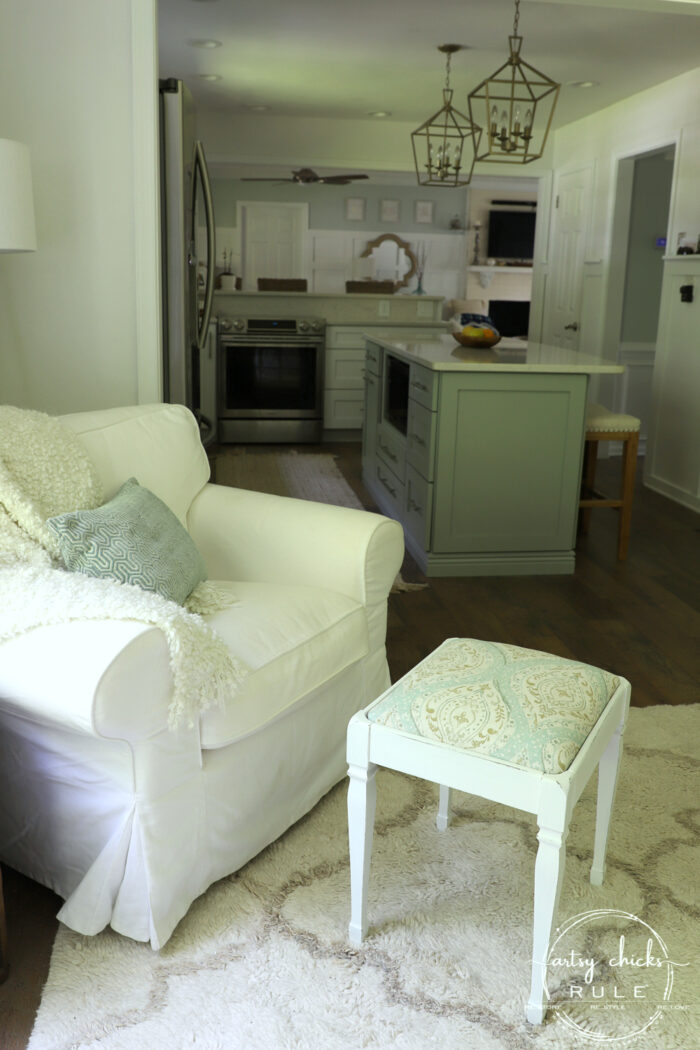 I considered cutting down the legs but they have those pretty bottoms, so I didn't.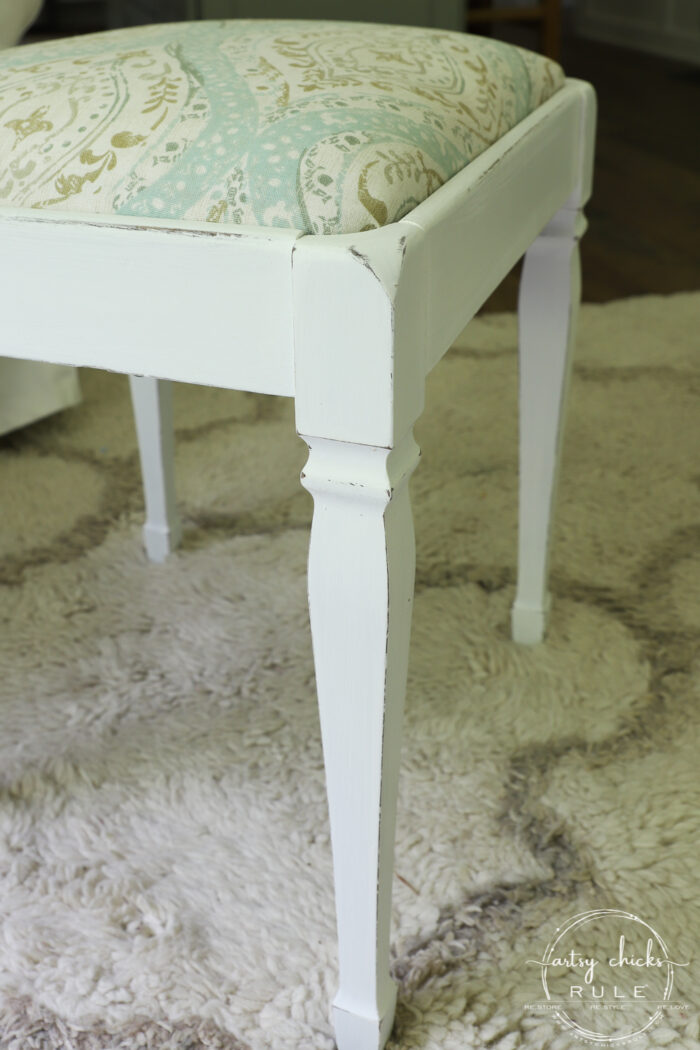 What would you do?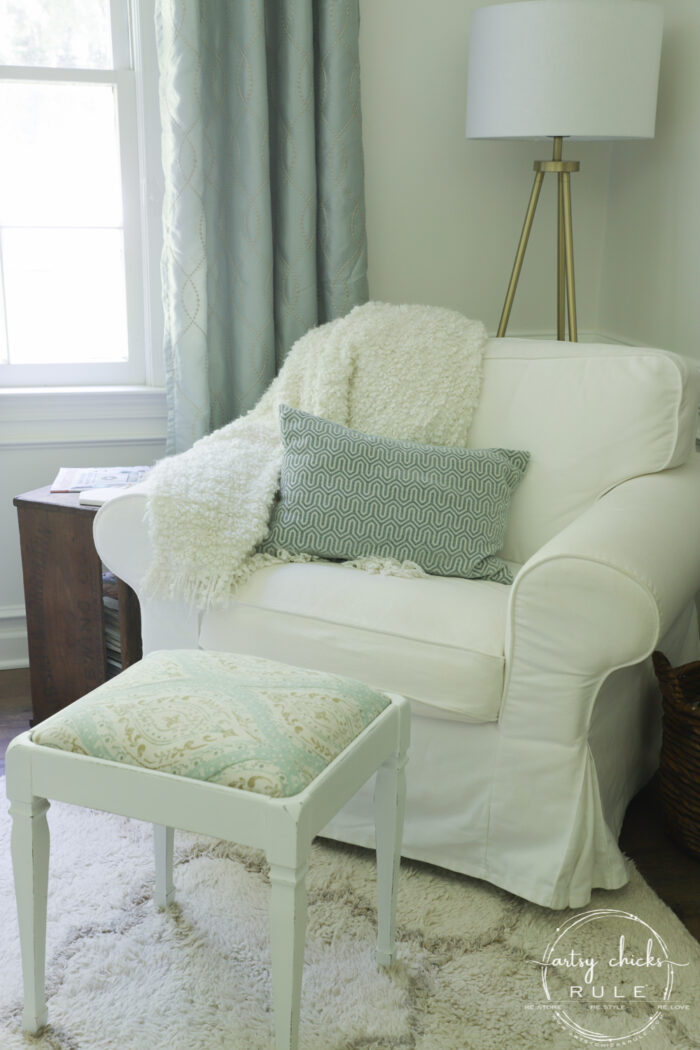 Should I cut the legs down? Or leave it as-is??
Either way, it's such a cutie now. I really love it.
OH! And I almost forgot to say, I paid $10 for it.
Not too bad considering I used fabric, batting, and paint I already had.
Don't forget to tell me what you think I should do!
PIN it to save it for later!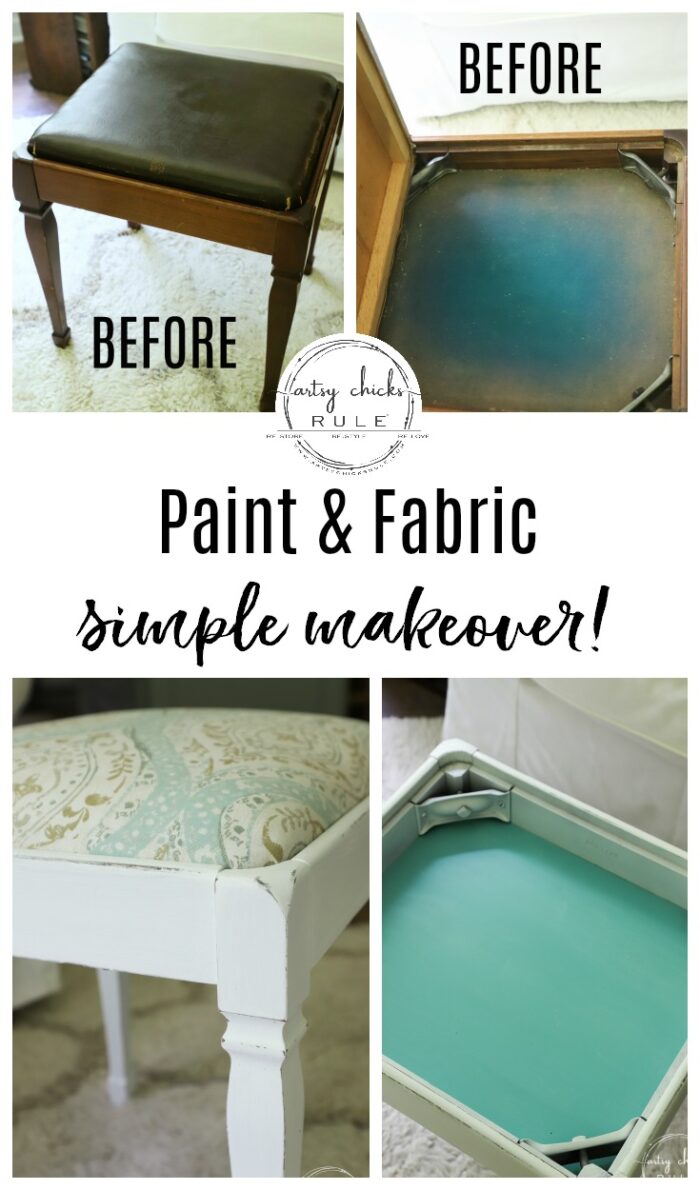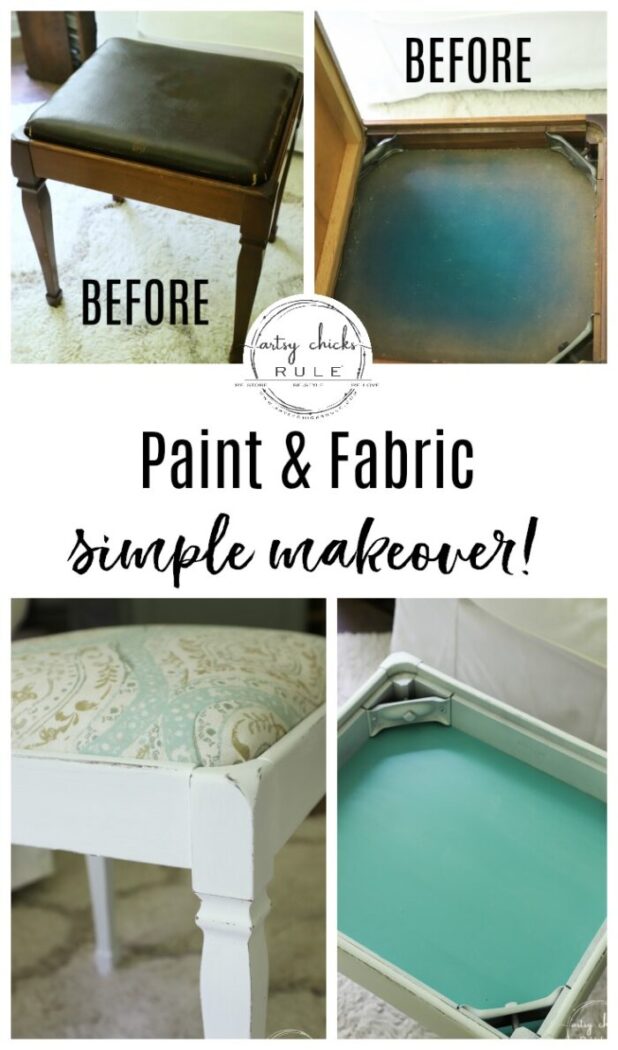 See you later this week…I hope with the newly made over retro TV cabinet. Stay tuned!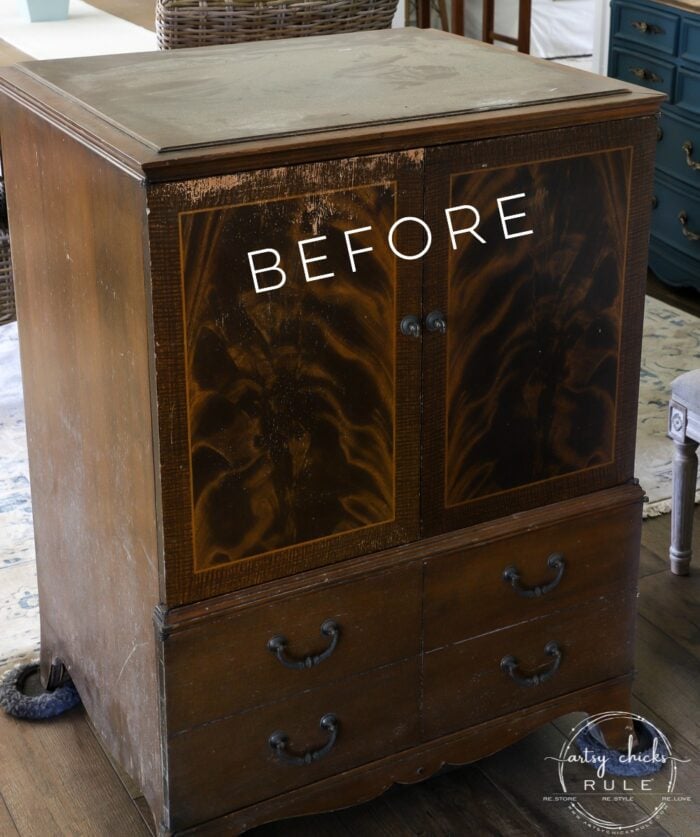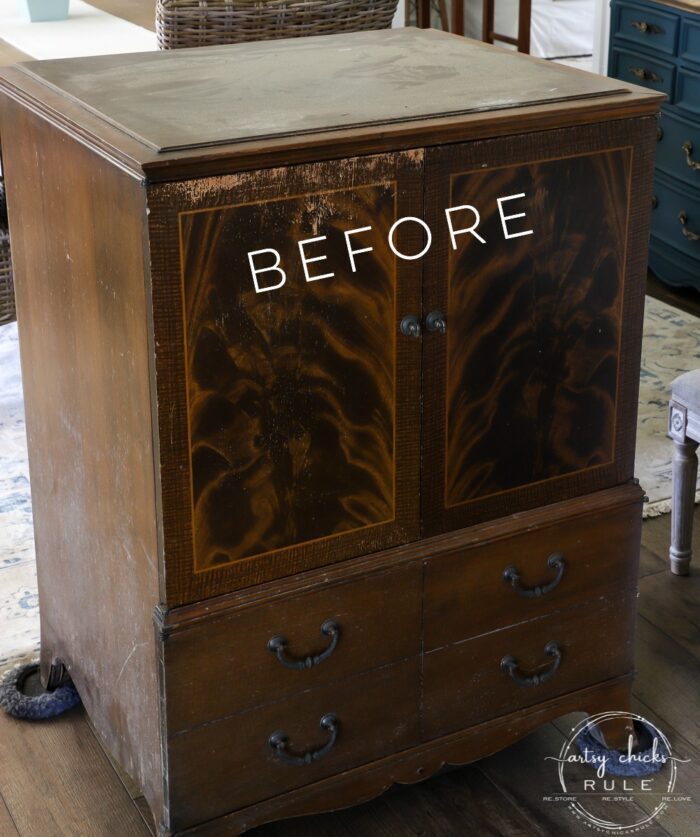 UPDATE!! See it now, here!
xoxo