Mid Century Modern Slatted Bar Stool Makeover
This post may contain affiliate links. Please see disclosures here.
This mid century modern slatted bar stool makeover with a completely new look using paint and napkins!
Woohoo, it's Trash to Treasure Tuesday! And today my friends and I are sharing our latest "trashy" makeover with you all. I have a fun one today, something I picked up while we were in the Outer Banks at our beach place this past weekend.
Today is also my Dad's birthday. He would've been 89 today. Even though I still struggle with him being gone, I am doing better.
As I know from losing my Mom almost 10 years ago, it takes time. Ups and downs, sadness and smiles, remembering our lives and experiences in the past. I know that I will have both for a long while. Happy Heavenly birthday, Dad!! I love you!
Mid Century Modern Slatted Bar Stool Makeover (with napkin decoupage)
Be sure to scroll all the way to the bottom so you won't miss the other makeovers today!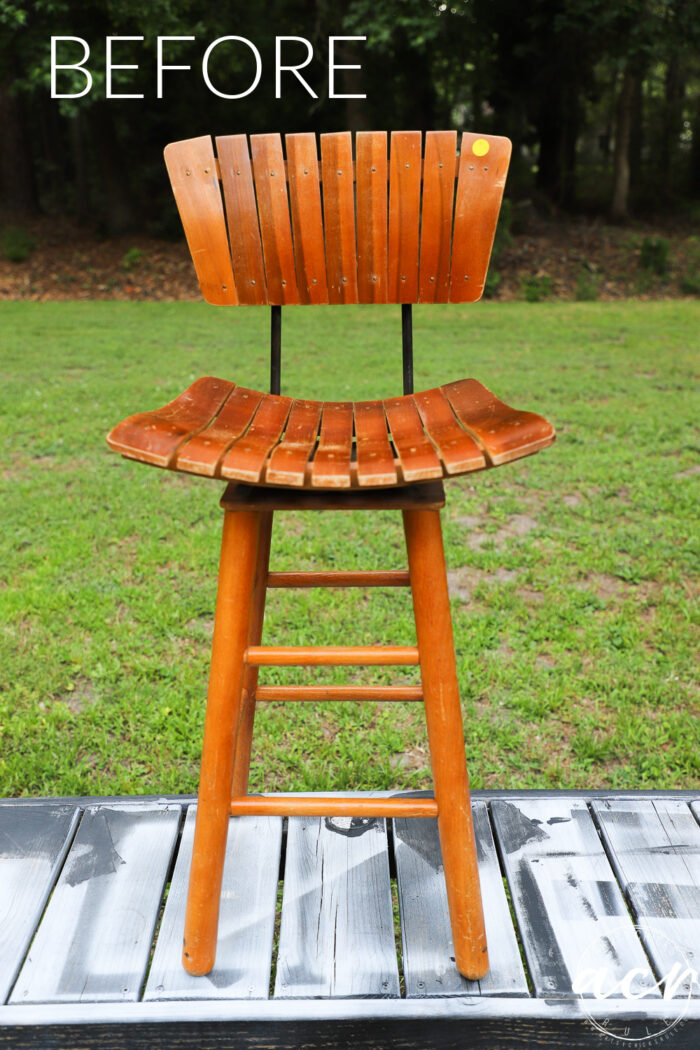 Solid wood and in great shape. I snagged this one!
I came home and lightly sanded it all over, cleaned it up, and sprayed it with white primer.
Once that was dry, I painted two coats of Casement (love this white) with my fave paintbrush.
Then I was stumped! haha! I wasn't sure what else I wanted to do. I knew I didn't want to just paint it white. Boring! ;)
Well, maybe not but I just wanted to give it a little something more. Know what I mean??
So I went digging in my stash and found these napkins I used on another project some time ago.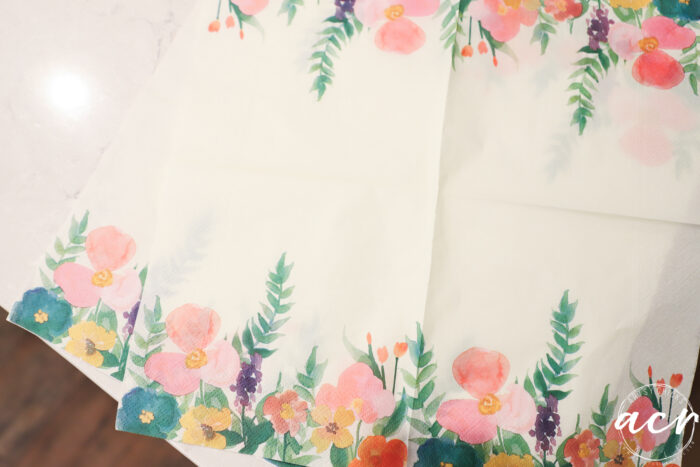 I thought I could do something with this.
So I played around with placement and decided on this…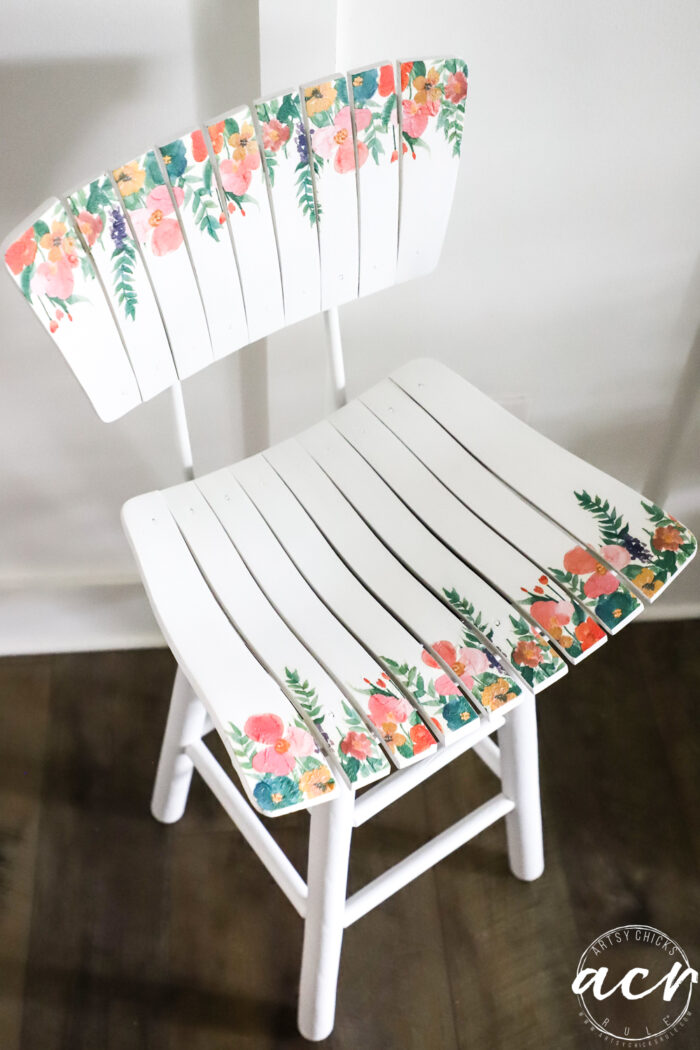 I cut out the flowers/leaves and then applied them using our Decoupage & Transfer Gel.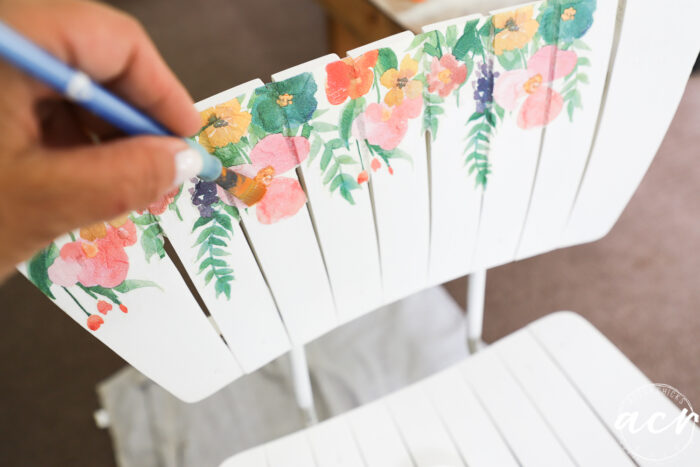 One napkin was not long enough to go the whole length so I cut another piece to add to the end …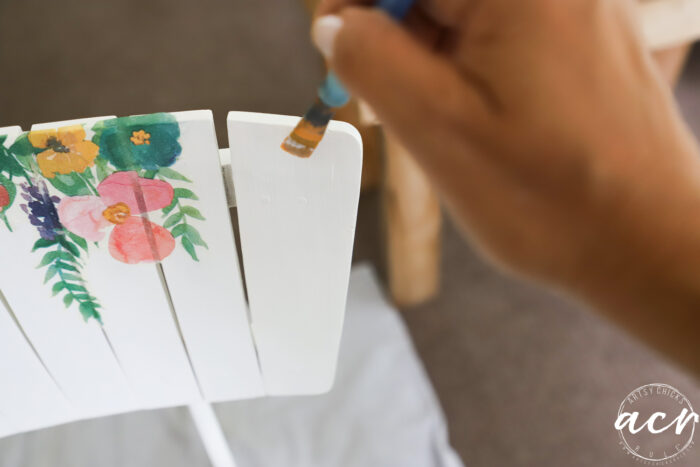 I did the same thing on the bottom seat area …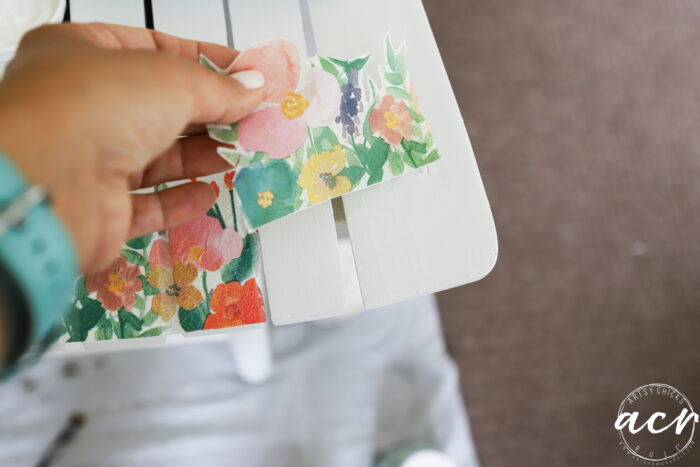 Once that was very dry I came back with my exacto knife and cut in between the slats.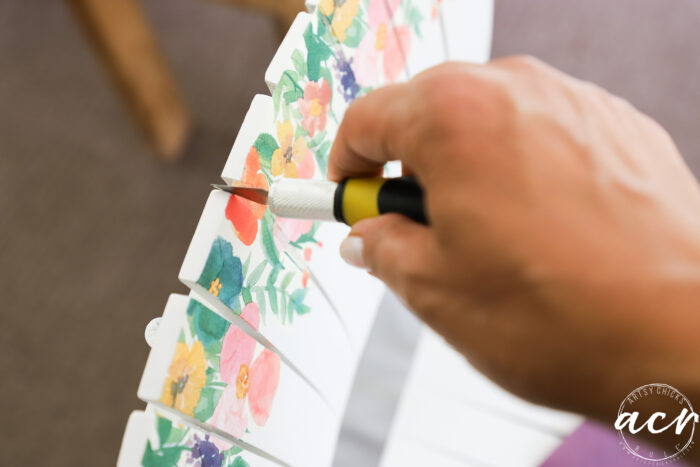 Where I wasn't able to cut well, I use a piece of fine sandpaper to "sand" gently off the excess.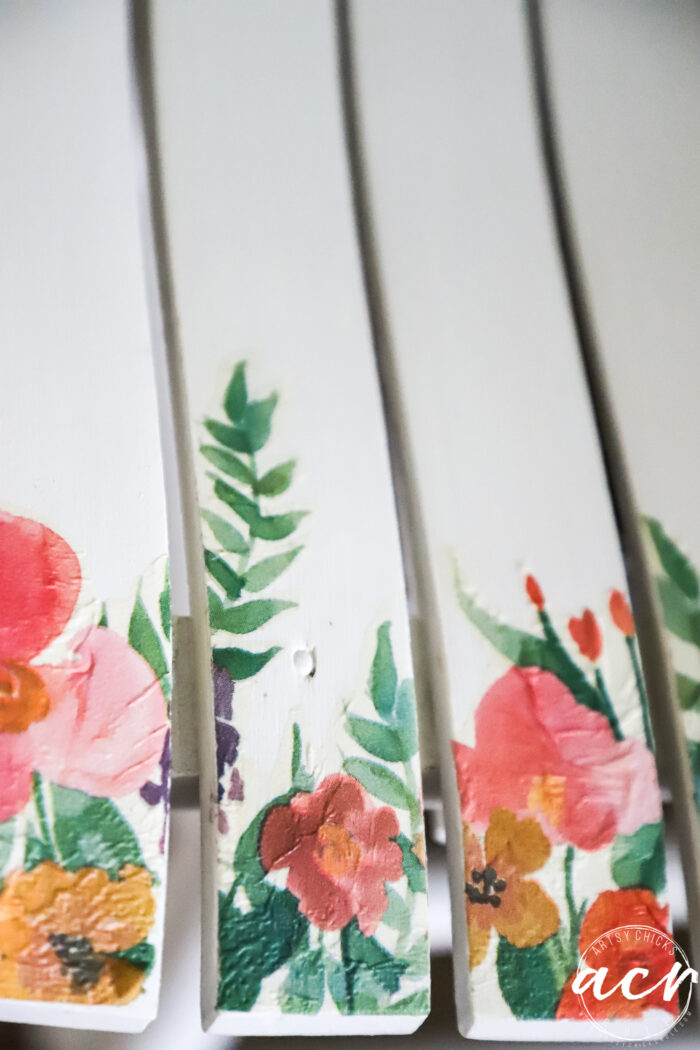 A coat or two of Tough Coat topcoat to protect it and done!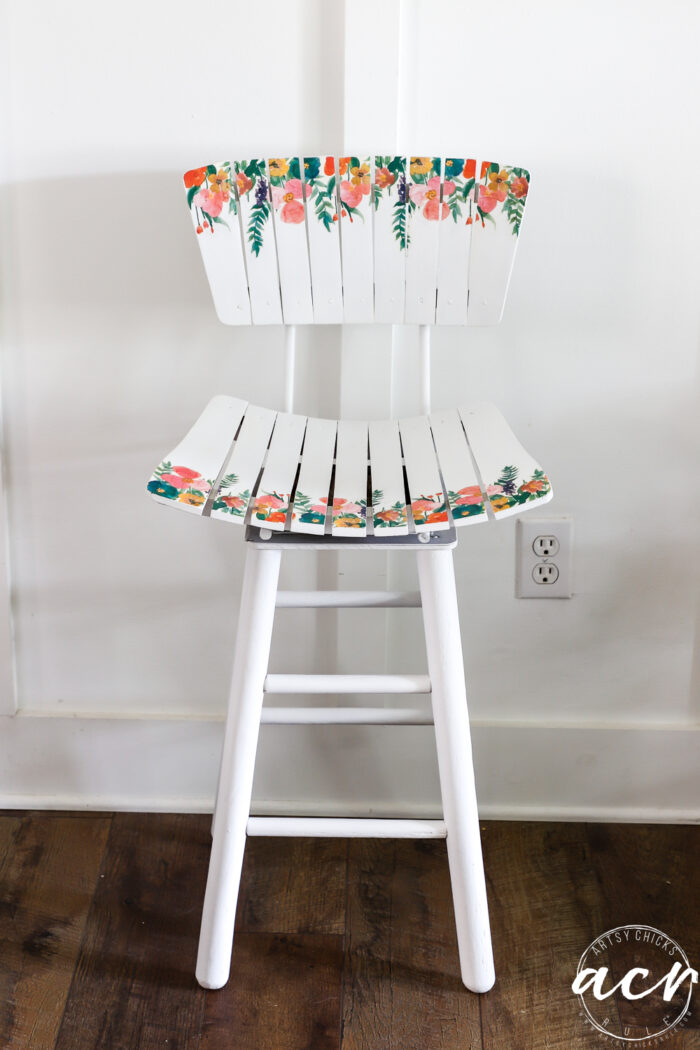 I'm really pleased with it!
I love how you can use simple ole napkins to create such pretty things like this.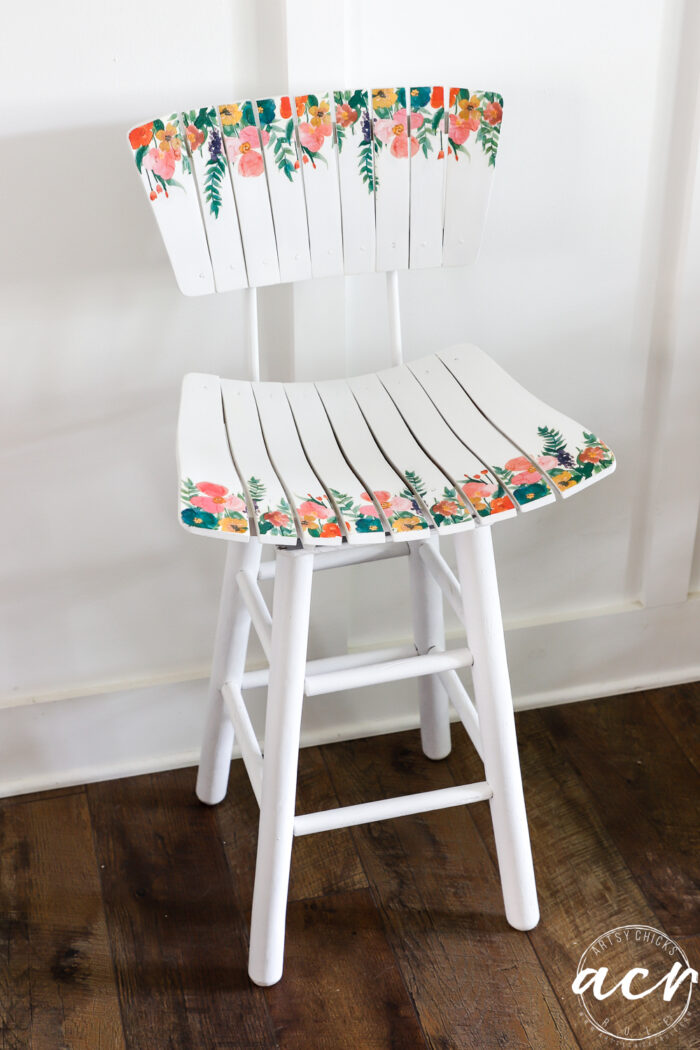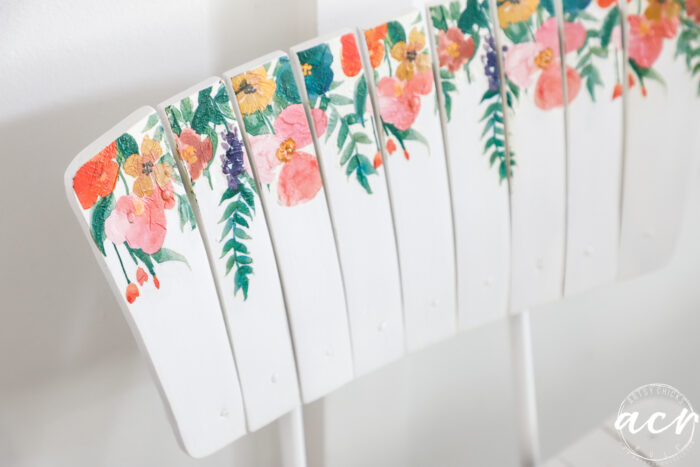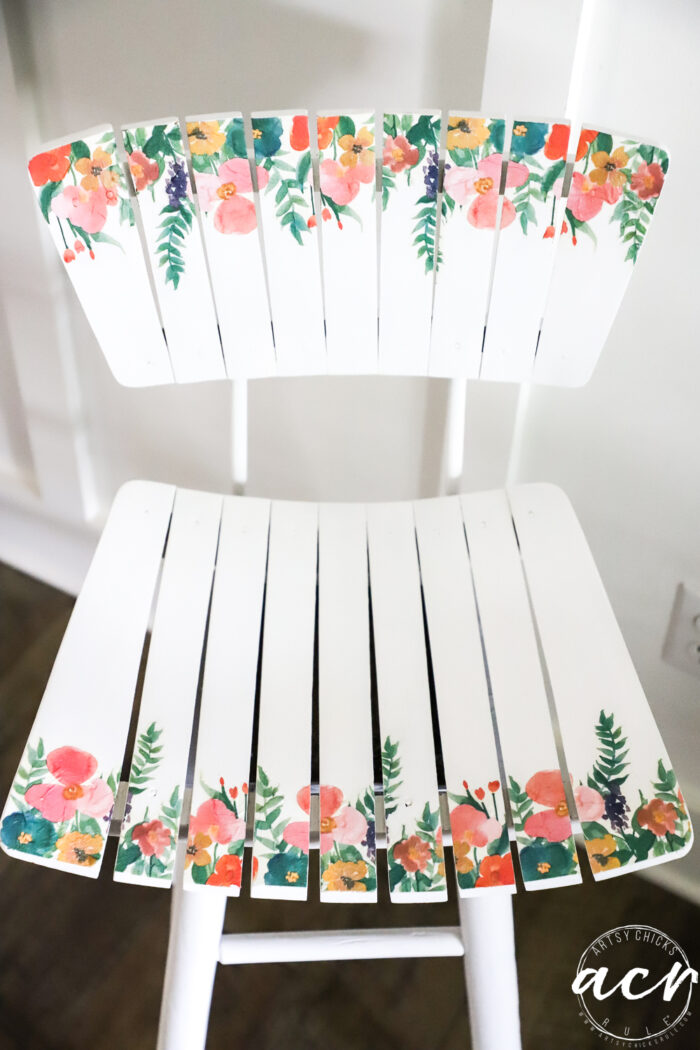 Isn't that fun??
A whole new and completely different look for this one!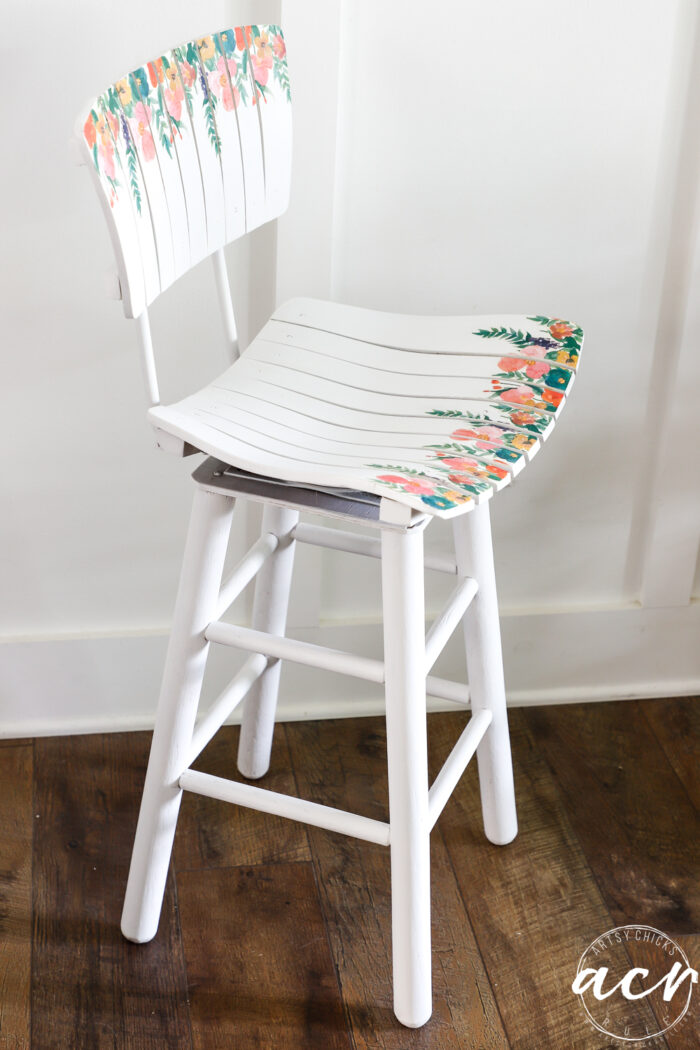 Have you tried napkin decoupage before??
Here's a few other projects I've done with napkins:
PIN it to save it!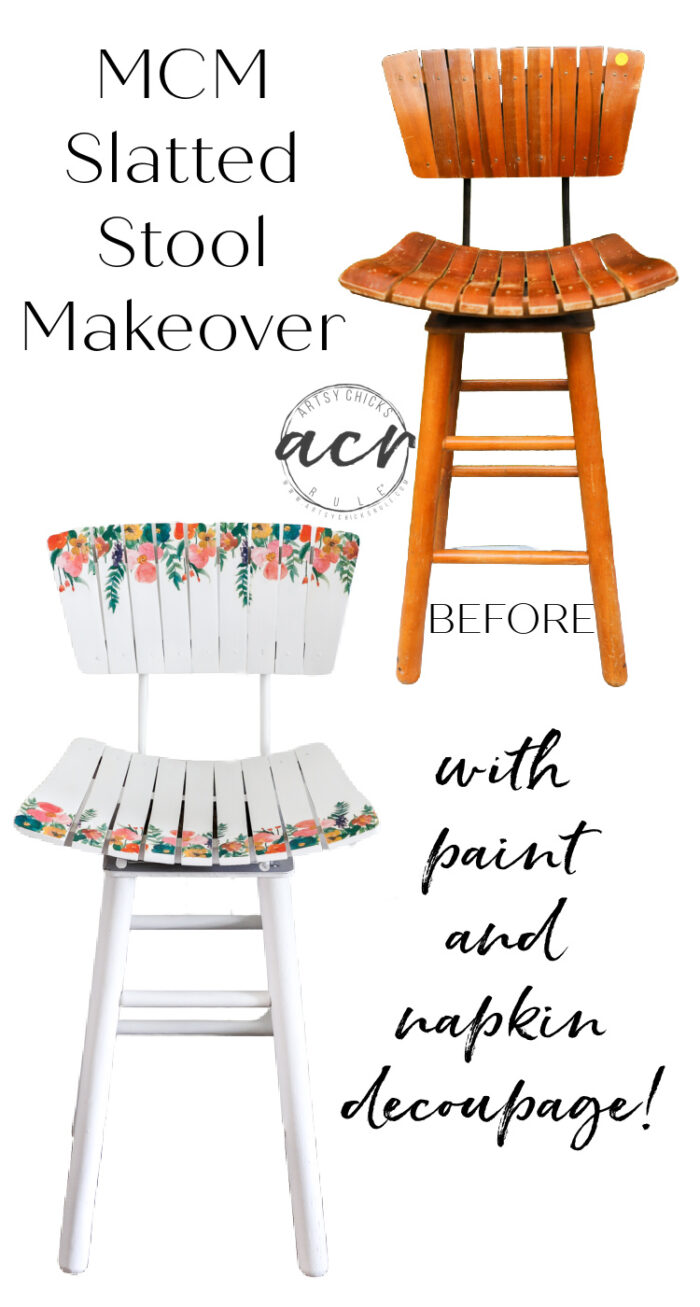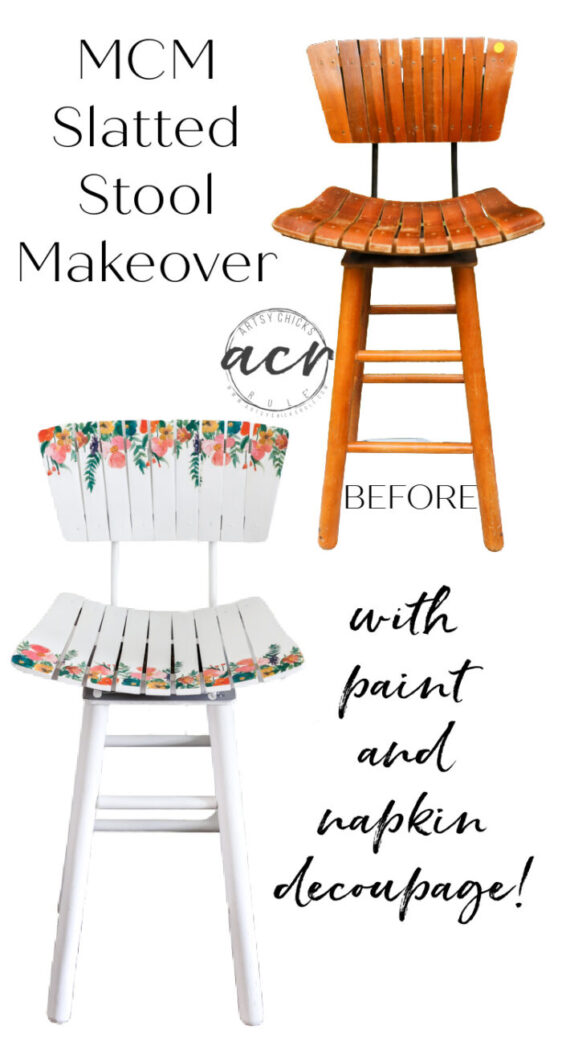 Don't forget to check out my friends' makeovers below!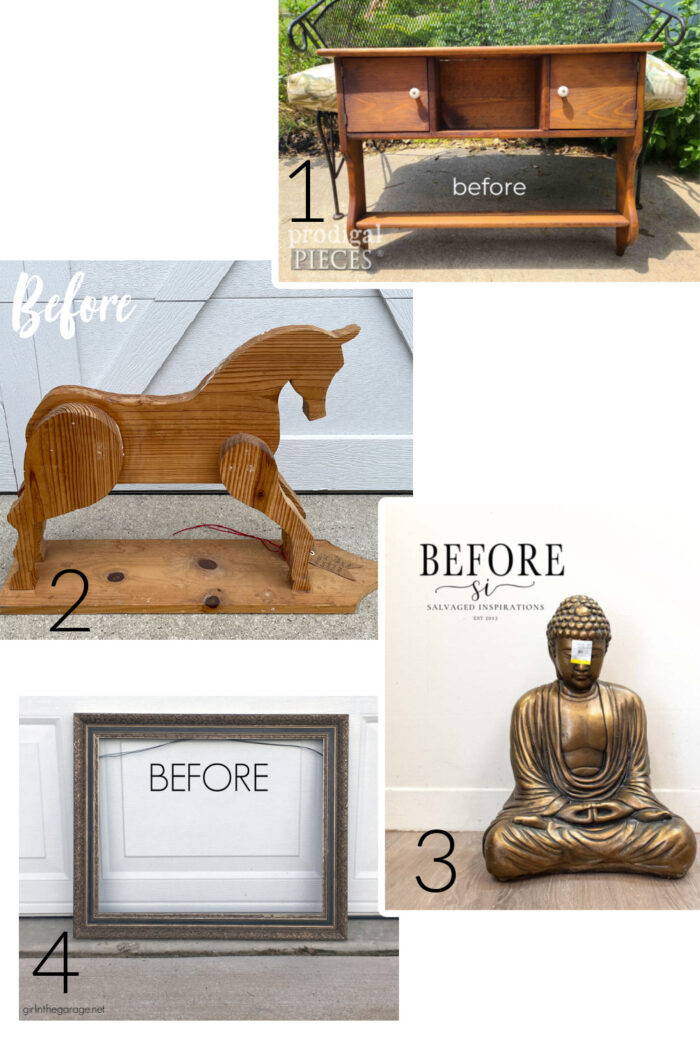 Have a wonderful week, friends! I will see you right back here later this week!
xoxo