Floral Paper Napkin Decoupage Box
This post may contain affiliate links. Please see disclosures here.
Hello, hello, friends!
I'm back today sharing another one from my recent haul. Missed it? You can see everything I got right (and all the other goodies I came across but didn't bring home) >>> here.
But just as a refresher, here is the photo of what I'll be making over…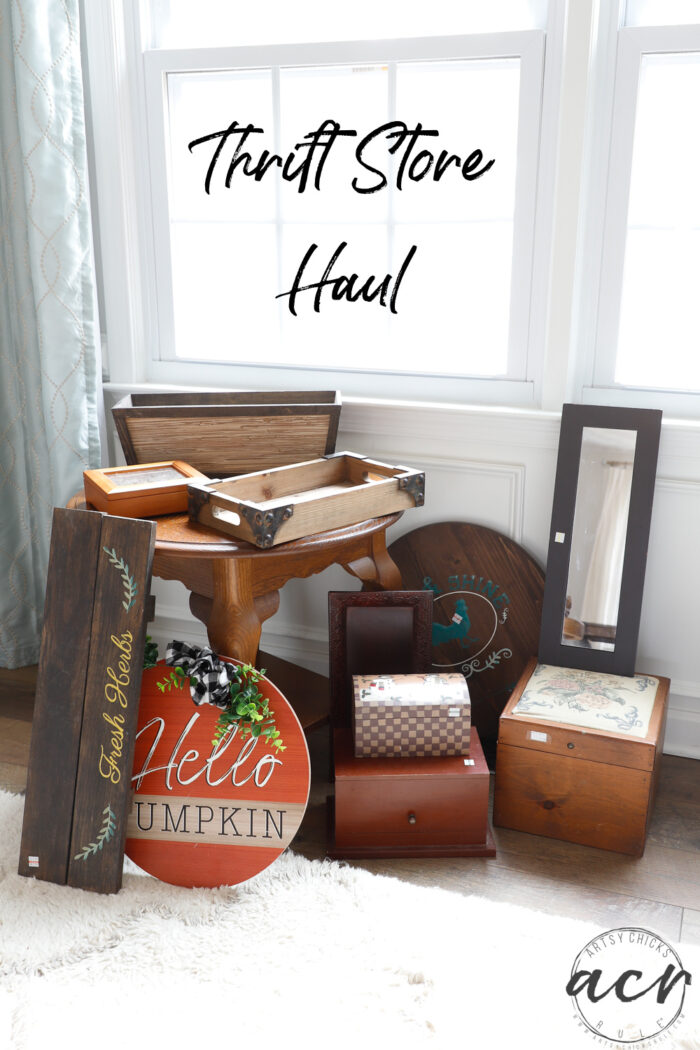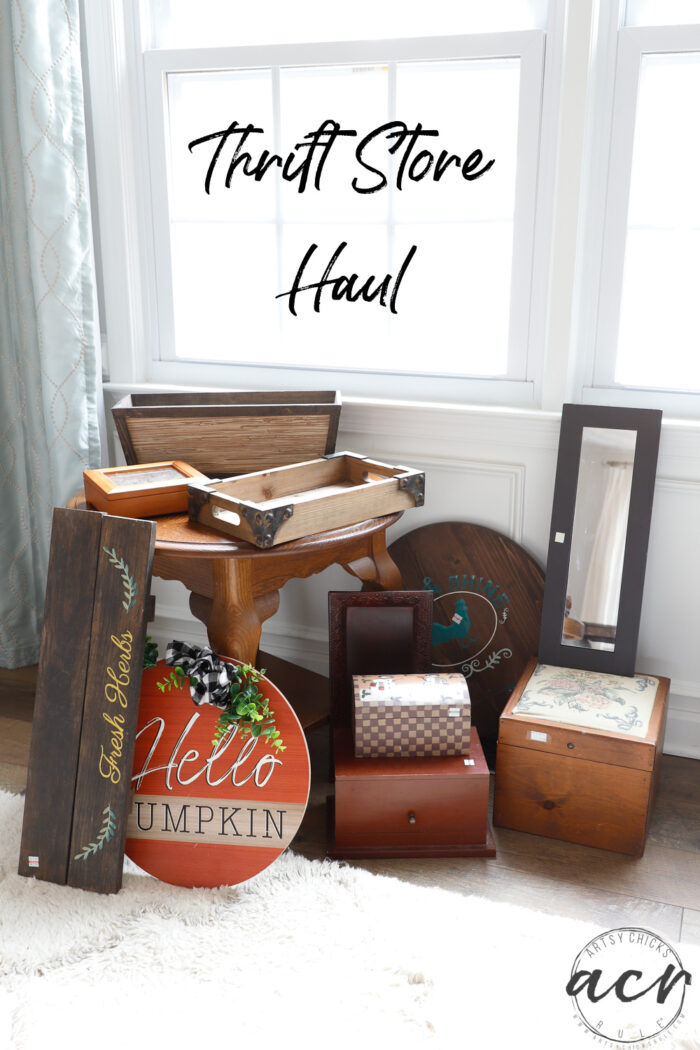 I've already made over one item, you can see it here:
Floral Paper Napkin Decoupage Box
Today I'm making over the little "snowman box"…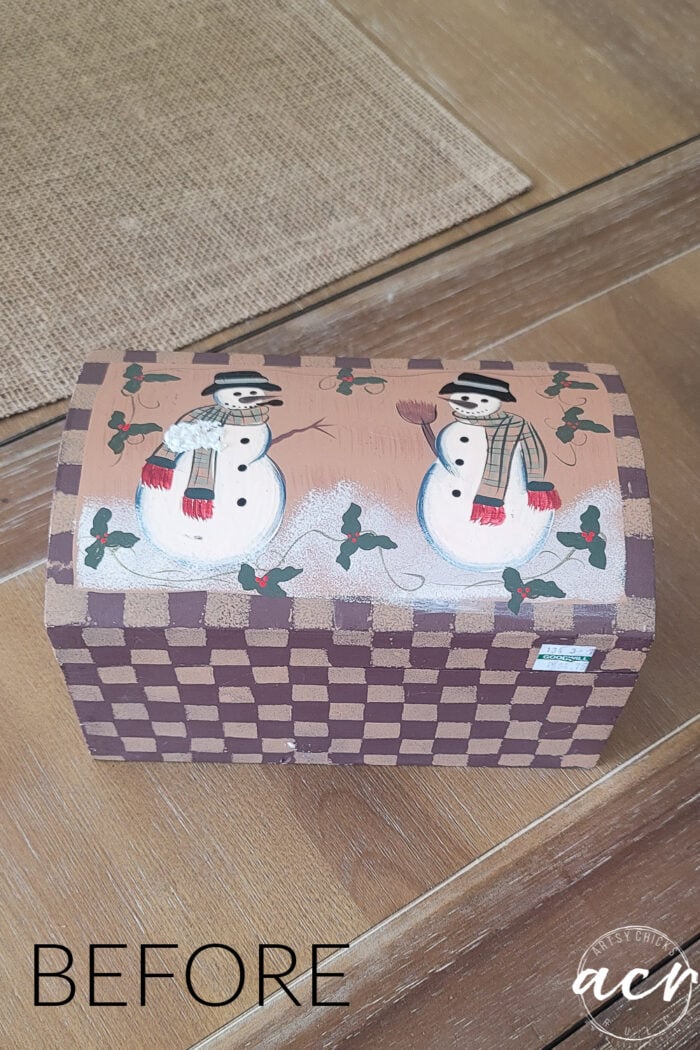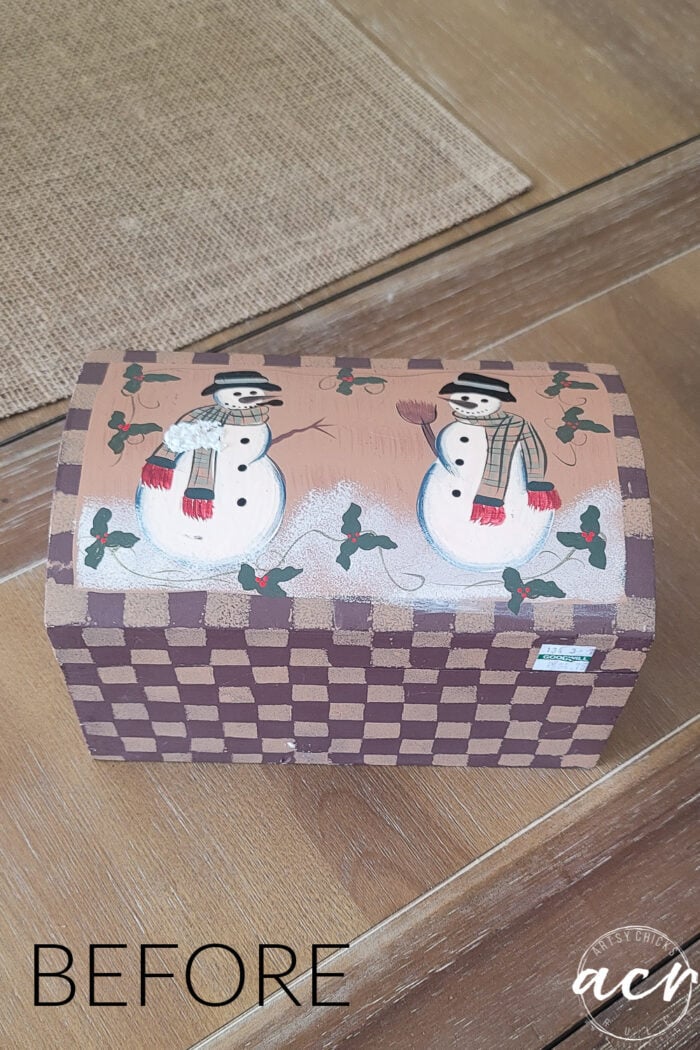 Now it looks like this…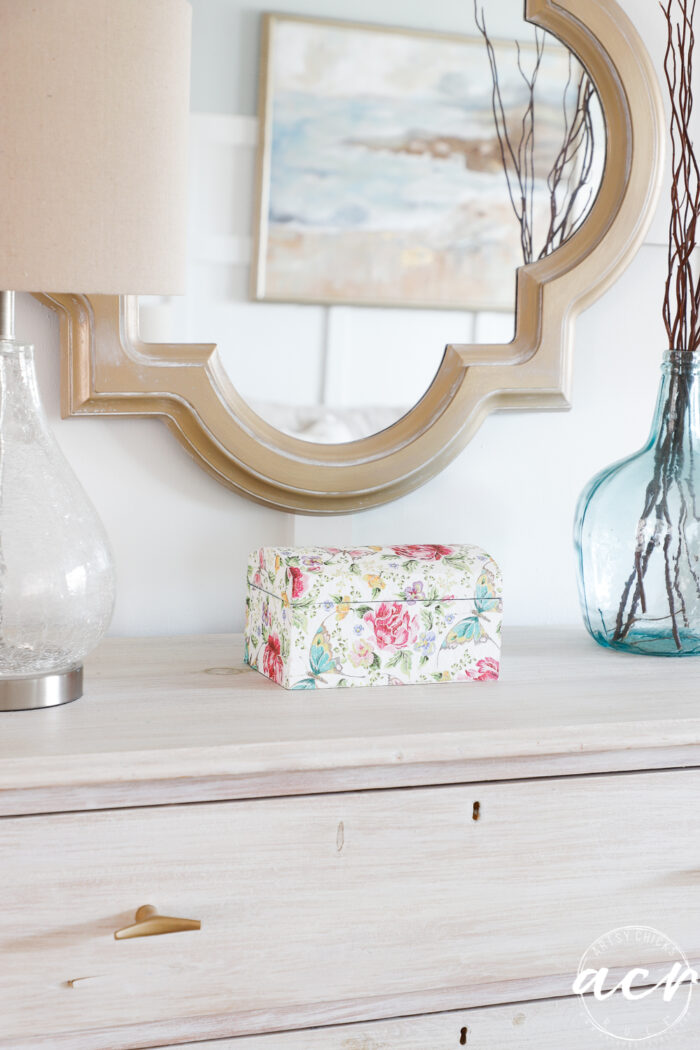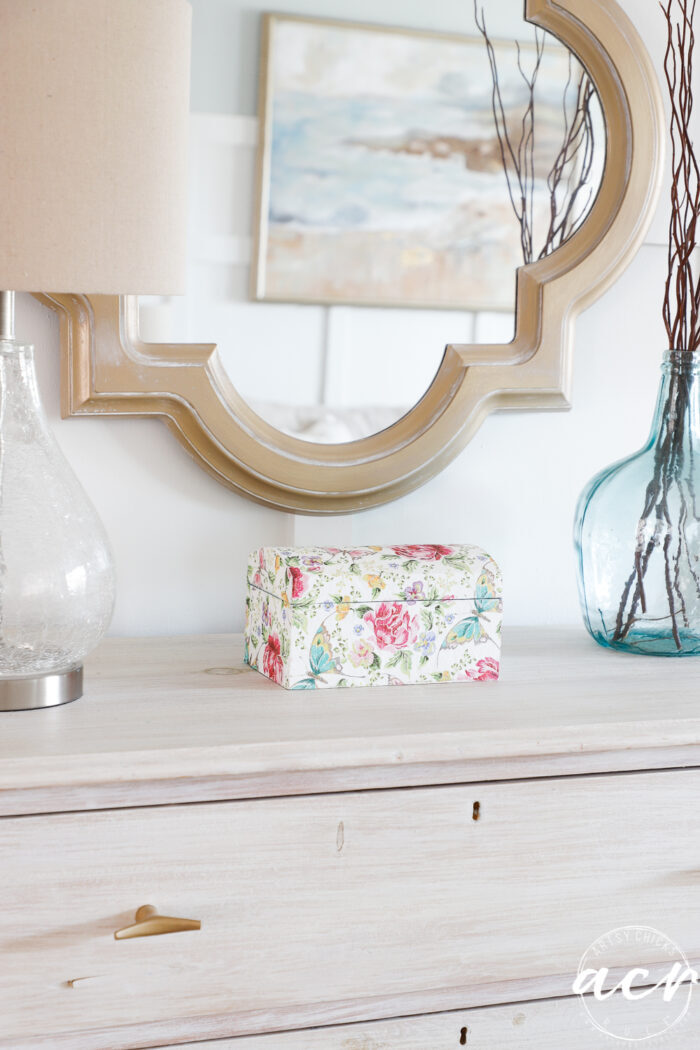 So sweet!
I just love this napkin design. The colors are perfect.
I used just 2 napkins to do this project.
MATERIALS LIST
Here is the inside, how it was "before"…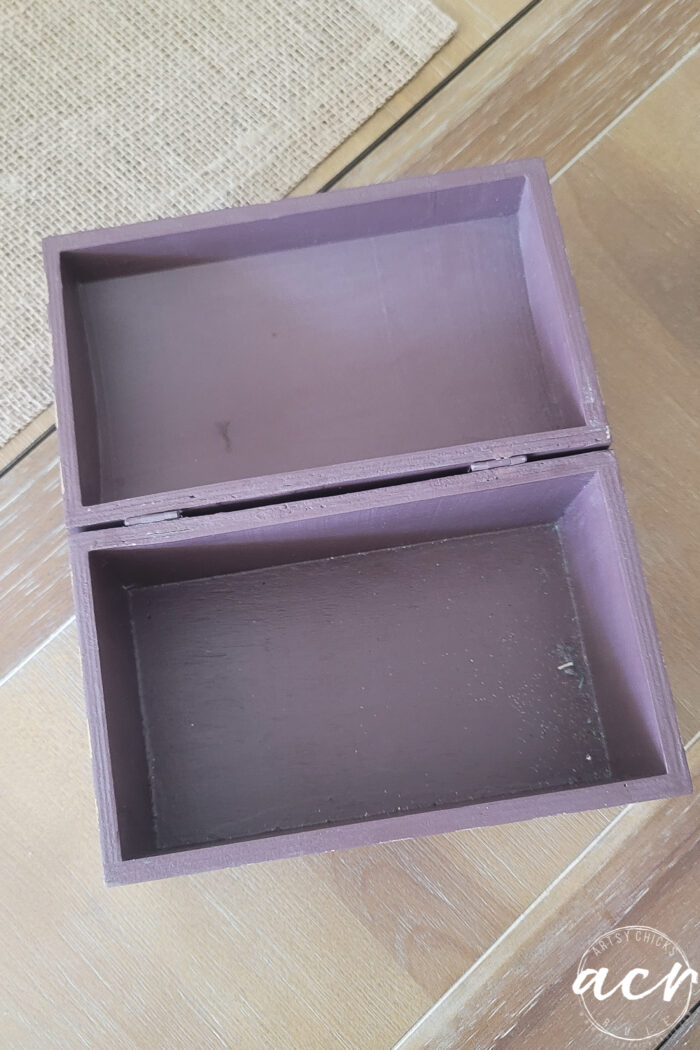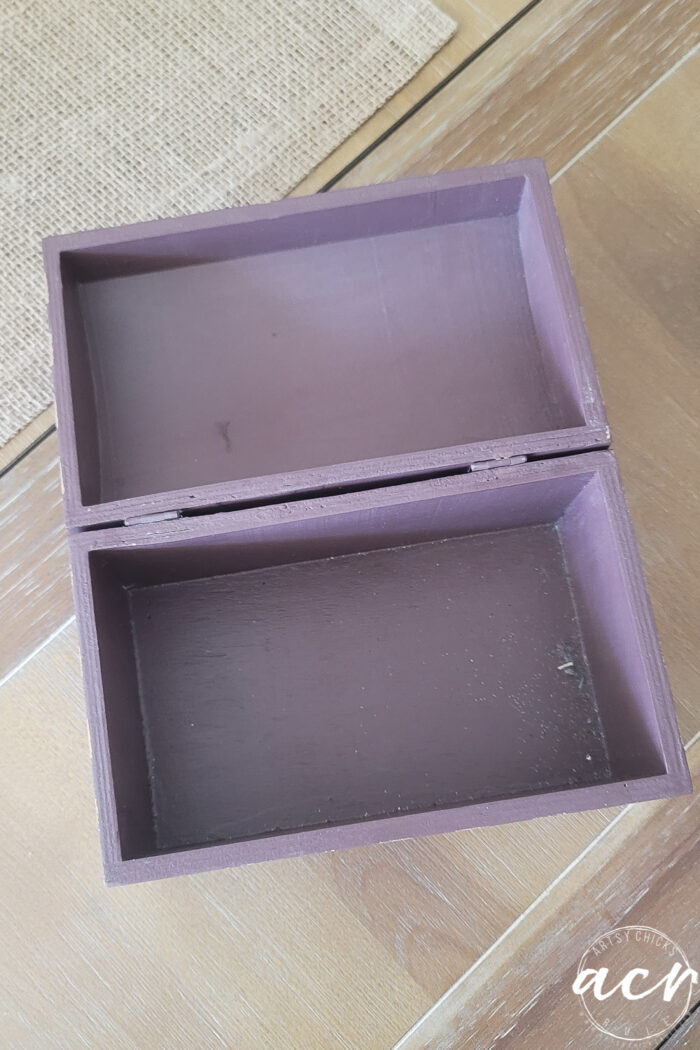 I loved this paper napkin so much and thought it'd be perfect for this little box.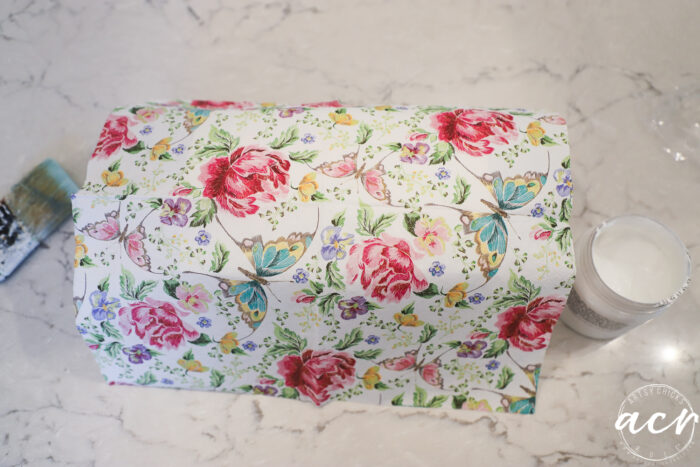 I started by brushing on some of the Decoupage Gel… (I sprayed it white before I did this)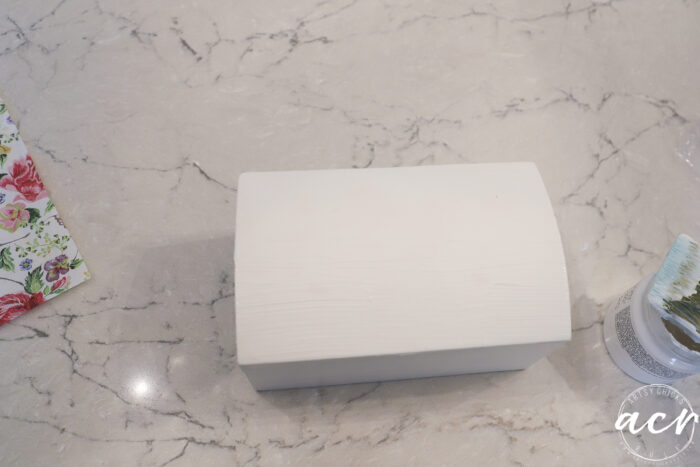 Then laying the napkin over the top, front and back sections. (those got attached first)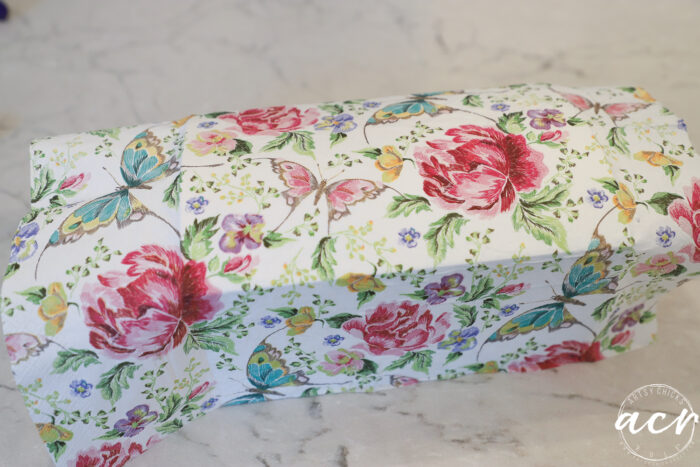 I used a hairdryer to dry it faster. (I'm impatient like that, lol!)
Then grabbed a sanding block to lightly sand the edge to separate the loose paper and create a clean, straight edge.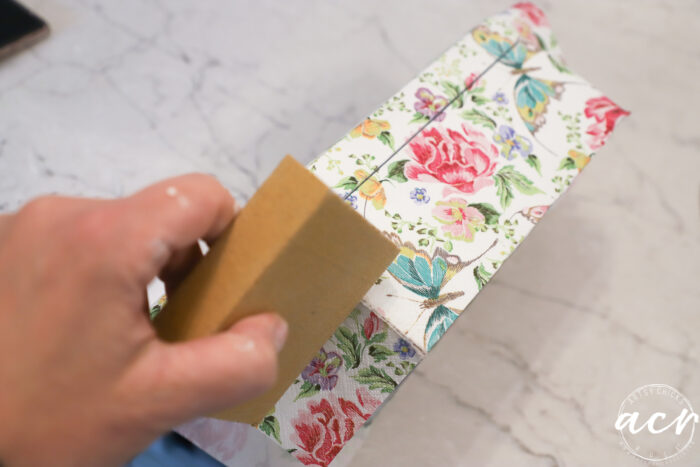 This works so well.
I used a sharp knife to cut along the lid.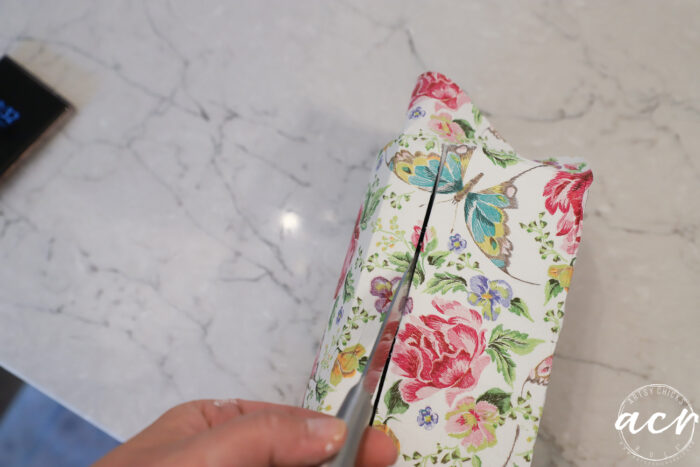 Yippee! Halfway done.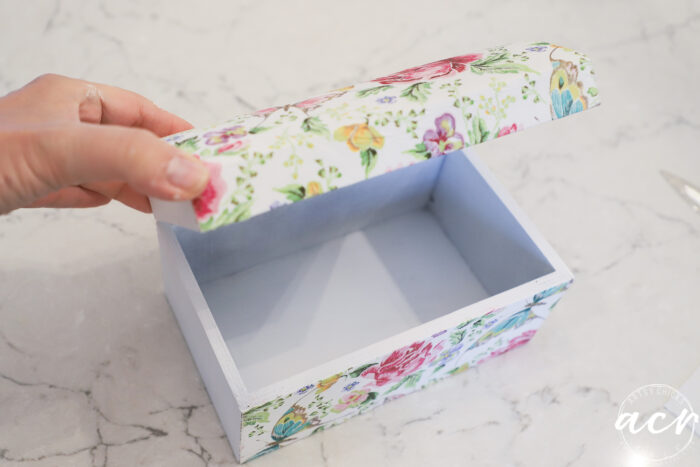 Now to do the sides.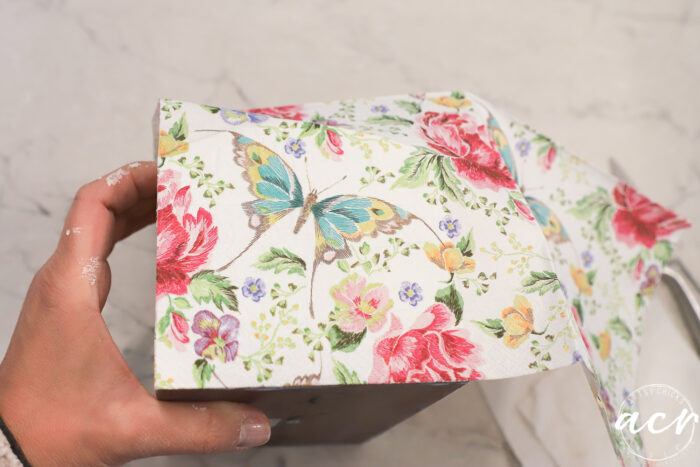 Easy, because I positioned it so that I only had to trim two sides. (don't mind the paint on my hands, I've been painting our hall bathroom floor)
A bit more sanding to trim those two sides and…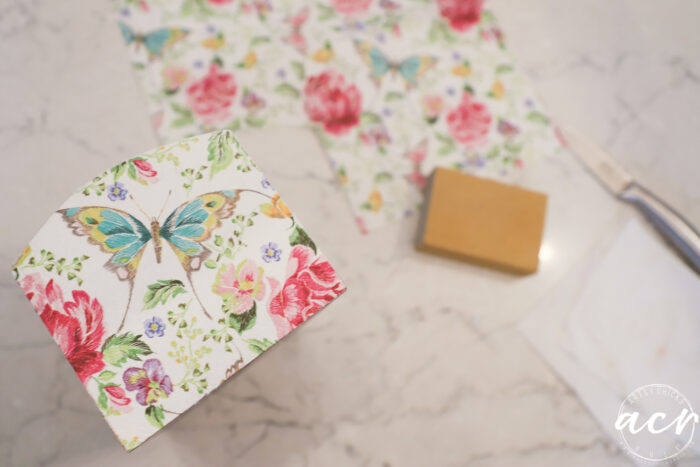 I decided it needed a fun pop of color for the inside and aqua was the perfect choice.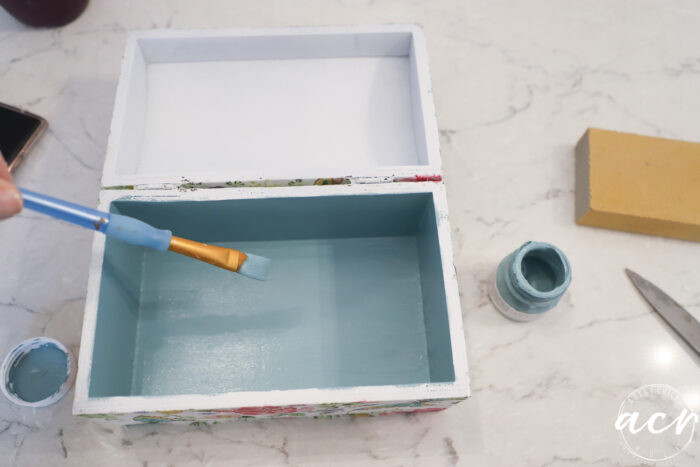 Love how this one turned out! It's SO sweet.
OH! I finished it up by applying another coat of the Decoupage gel on top. Once it was dry I took a few photos of it for you.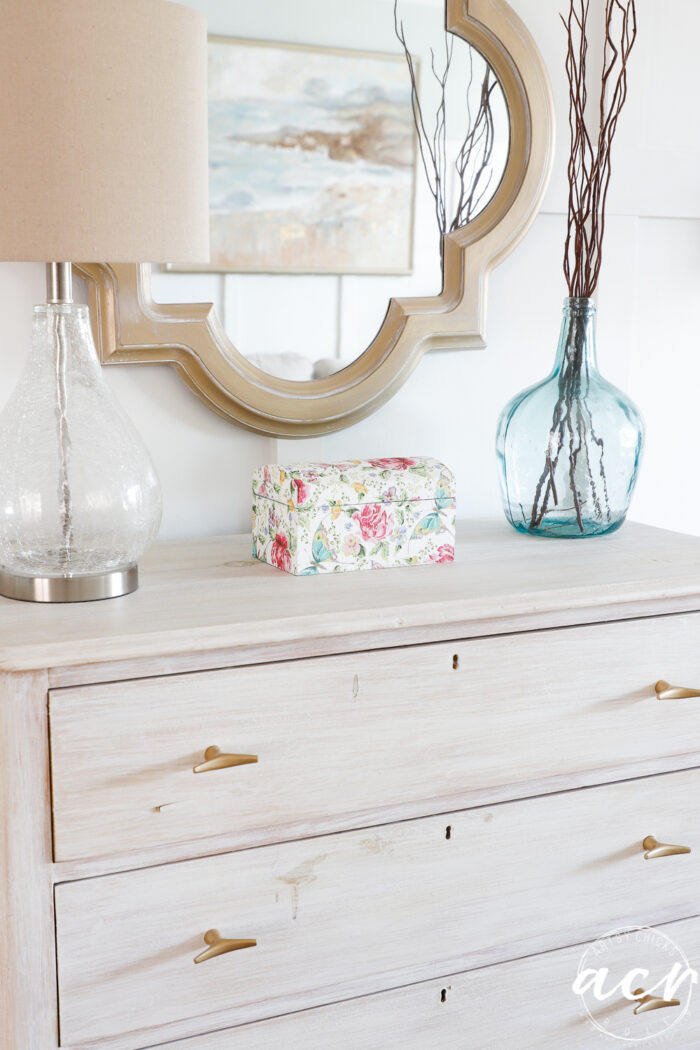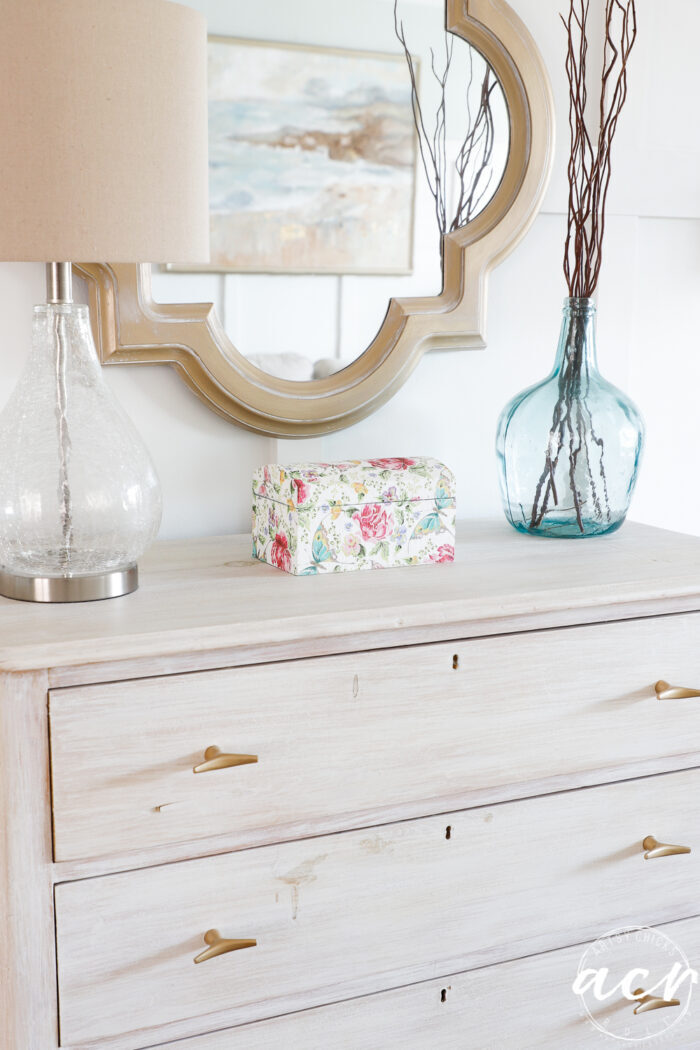 Isn't that paper napkin so pretty? They are so much fun to play with…..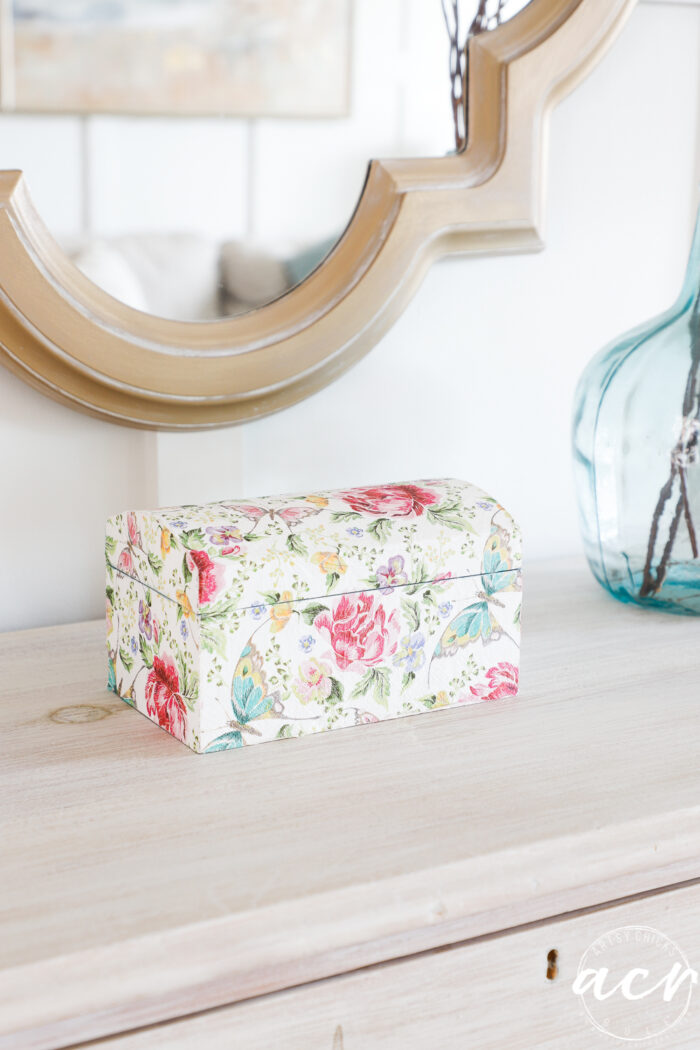 I just love it.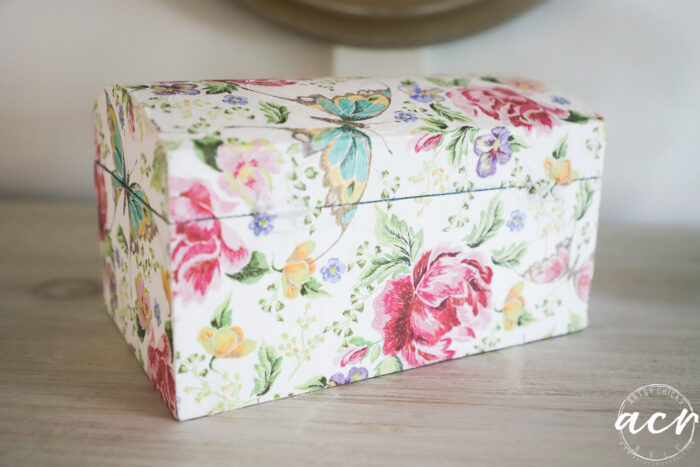 And the inside…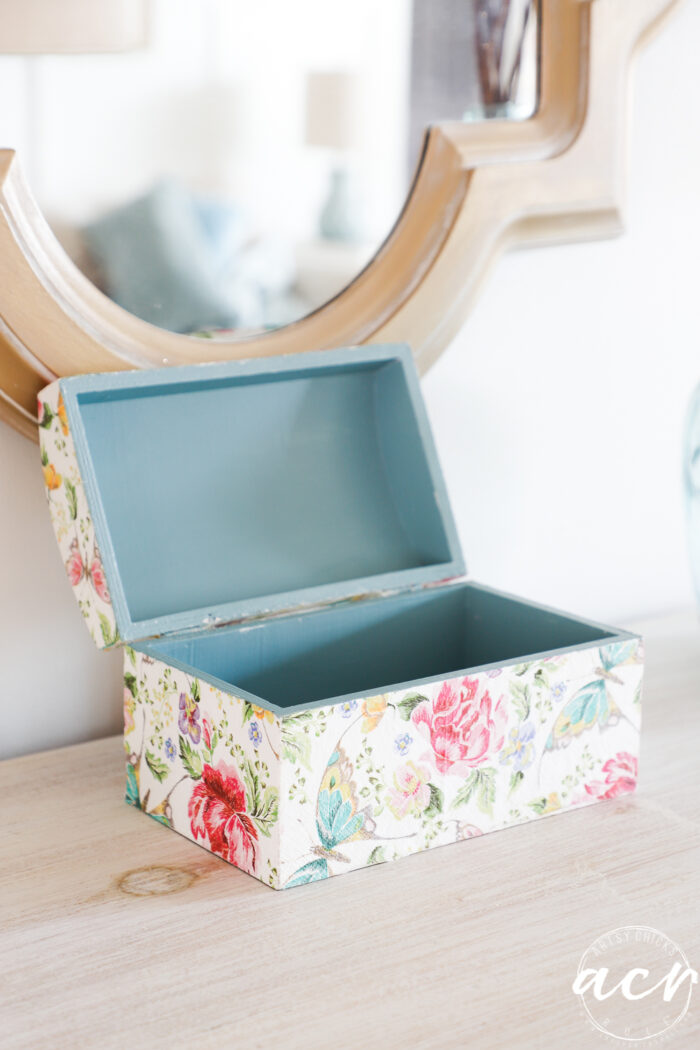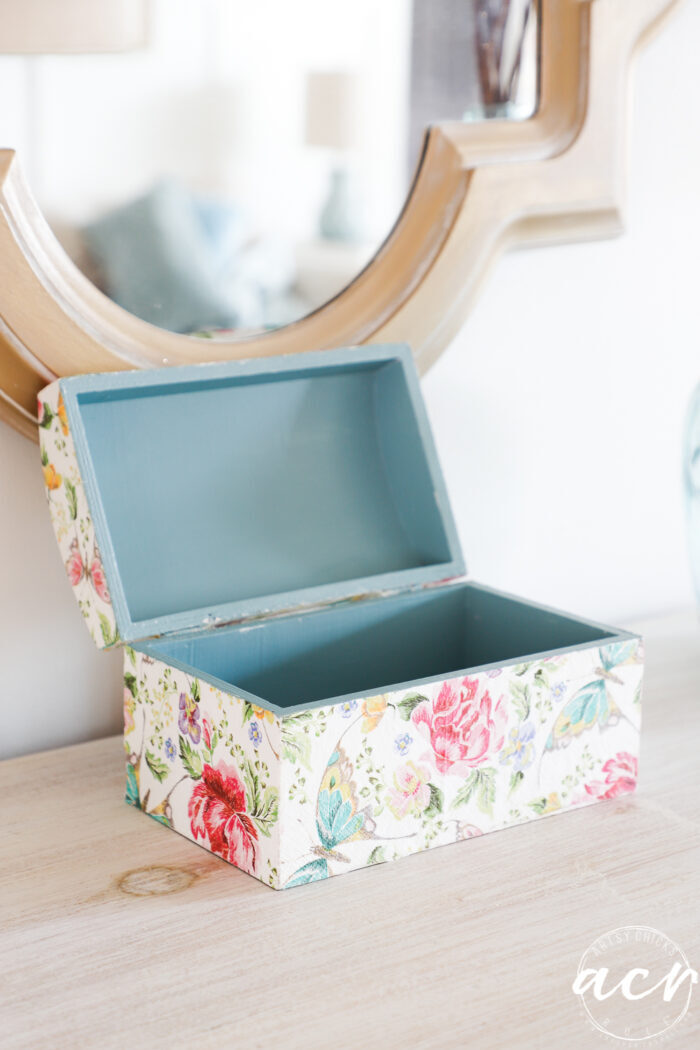 Perfect color, right?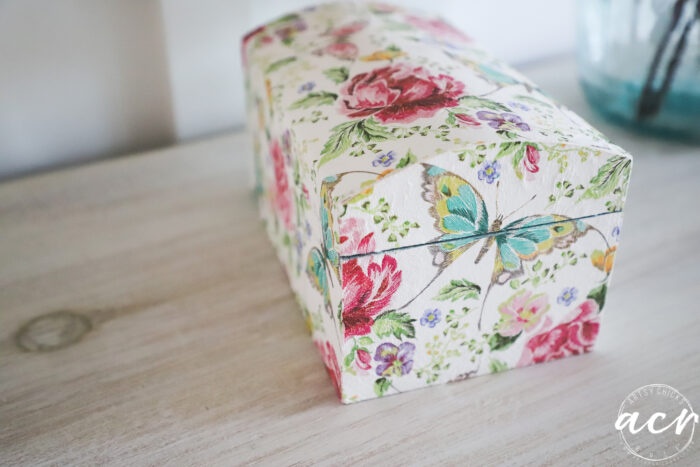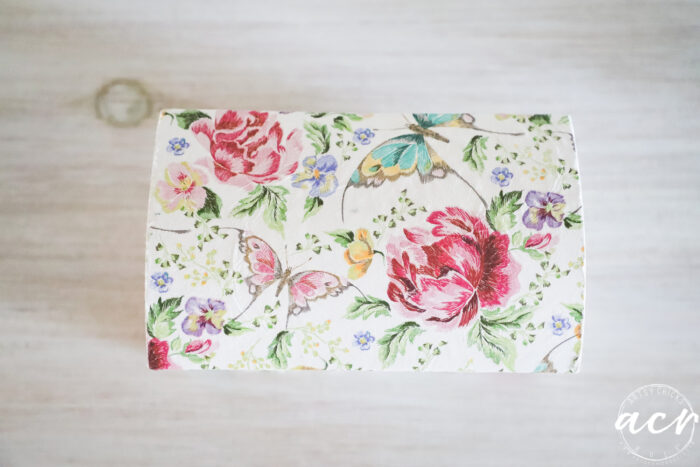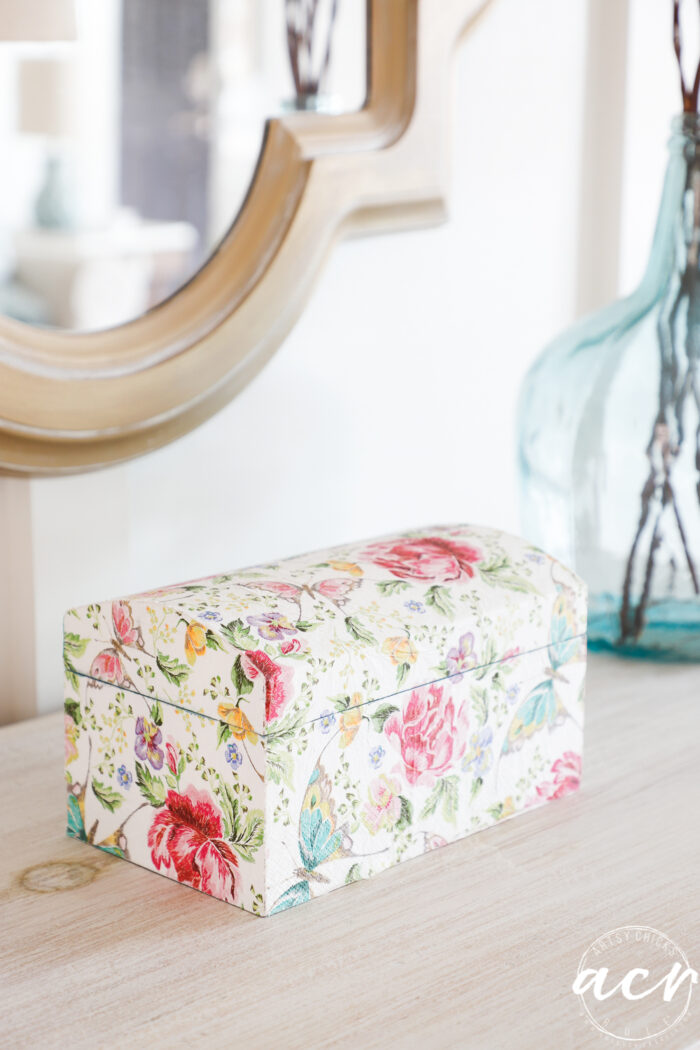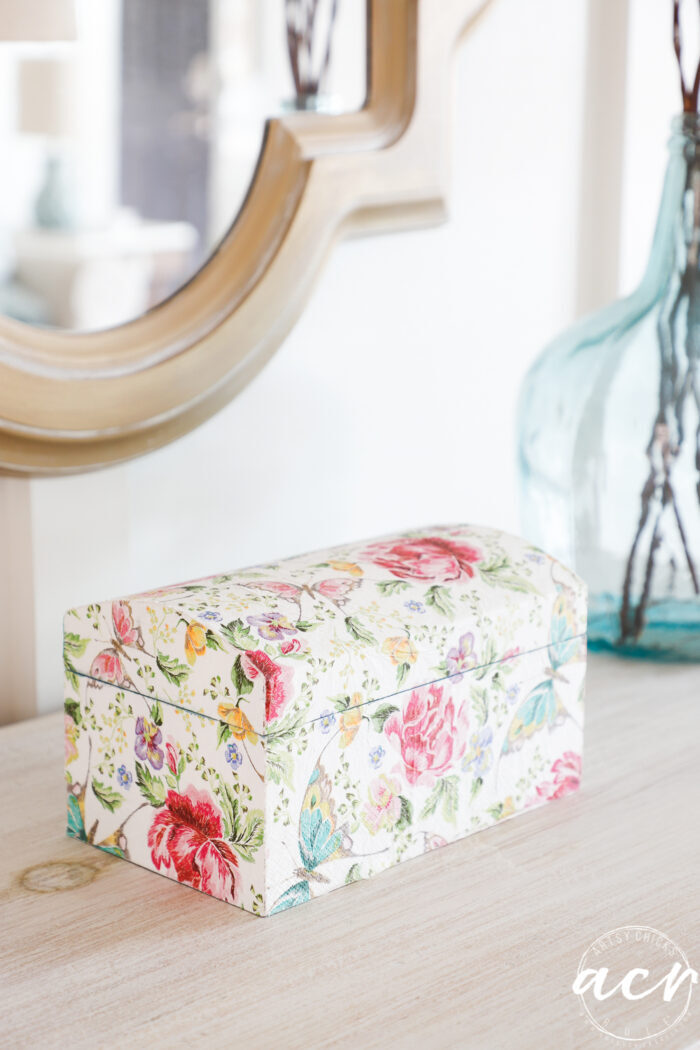 Can be used for just about anything. A great little keepsake box.
PIN it to save it!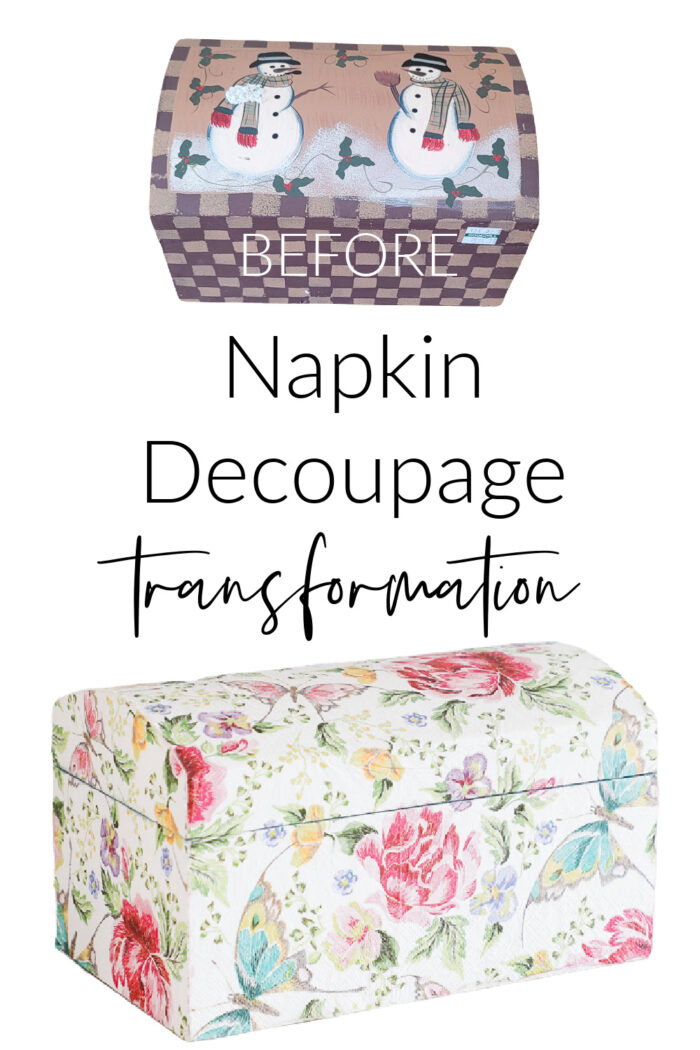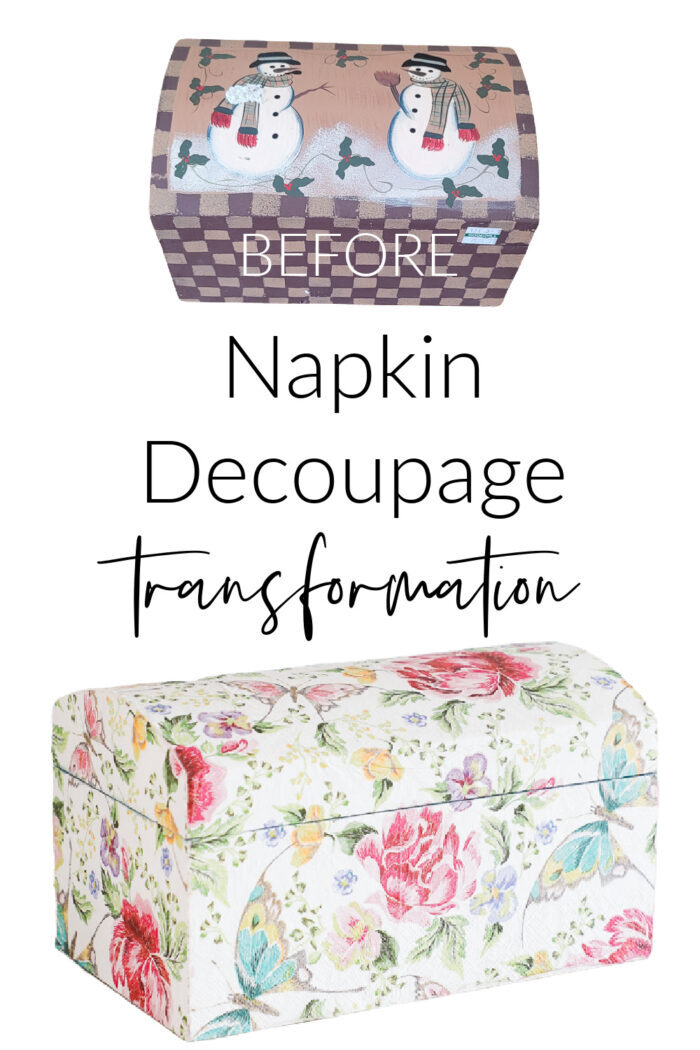 I hope you have a wonderful weekend! We will be busy, busy working on the beach condo this weekend! Stay tuned over on Instagram (stories), I might share a bit.
Hop back over on Tuesday, I'll be sharing this one from the haul…all made up for spring, yay!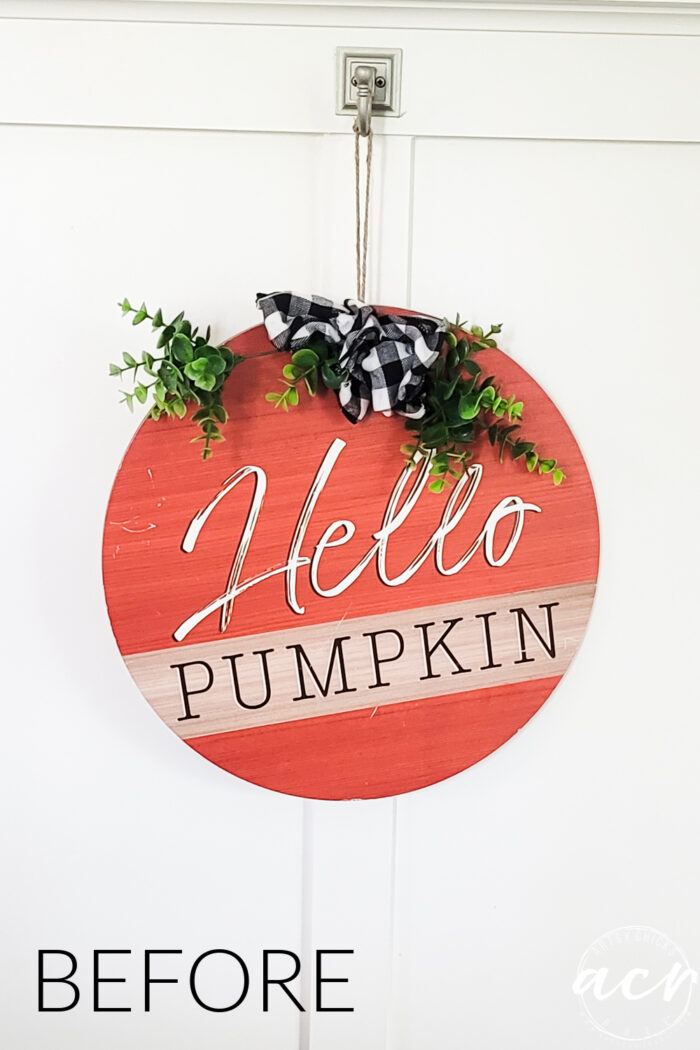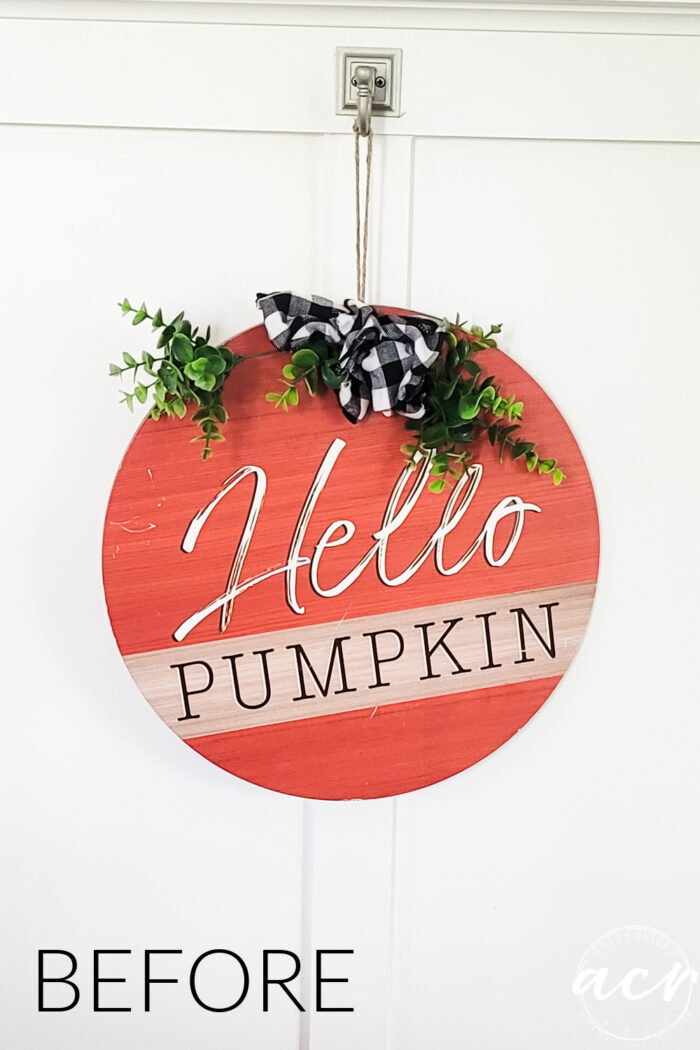 UPDATE!! You can see this one now, here.
xoxo