Driftwood Nightstand Makeover (and condo updates!)
This post may contain affiliate links. Please see disclosures here.
Hello, my wonderful friends! I hope you had an amazing weekend!
We scooted on down to the beach condo to do a little work and I'm excited we got a bit done this time! haha
I stained the nightstand, my husband installed the ceiling fan in the bedroom and I painted the closet doors.
With the wrong paint!! ugh
I had bought a second can of trim/door paint months and months ago and only had the 2 closet doors left to paint. Well, I pulled the brand new can out of the closet and painted both doors with 2 coats of paint. I got up the next morning and noticed it was really shiny. (I had used "Satin" finish on everything else, trim and doors) THEN I looked at the can…Semi-Gloss. Bummer!
They had given me the wrong finish but I didn't catch it. So now I have to repaint the doors with the correct finish.
BUT…Sherwin Williams to the rescue, they took the can back and gave me the correct finish. Very happy about that!!
So next trip down, I'll repaint those closet doors. My husband still has a few electrical outlets to replace, I am *thinking* about retiling the backsplash, need to reface the cabinets with new doors, a new countertop, and a new sink/faucet. Plus, new kitchen appliances and then we will be done!! lol
OH! Master bedroom ceiling still needs covering of the popcorn but that's going to come later.
So let's see this nightstand.
DRIFTWOOD NIGHTSTAND MAKEOVER
Here it is "before"…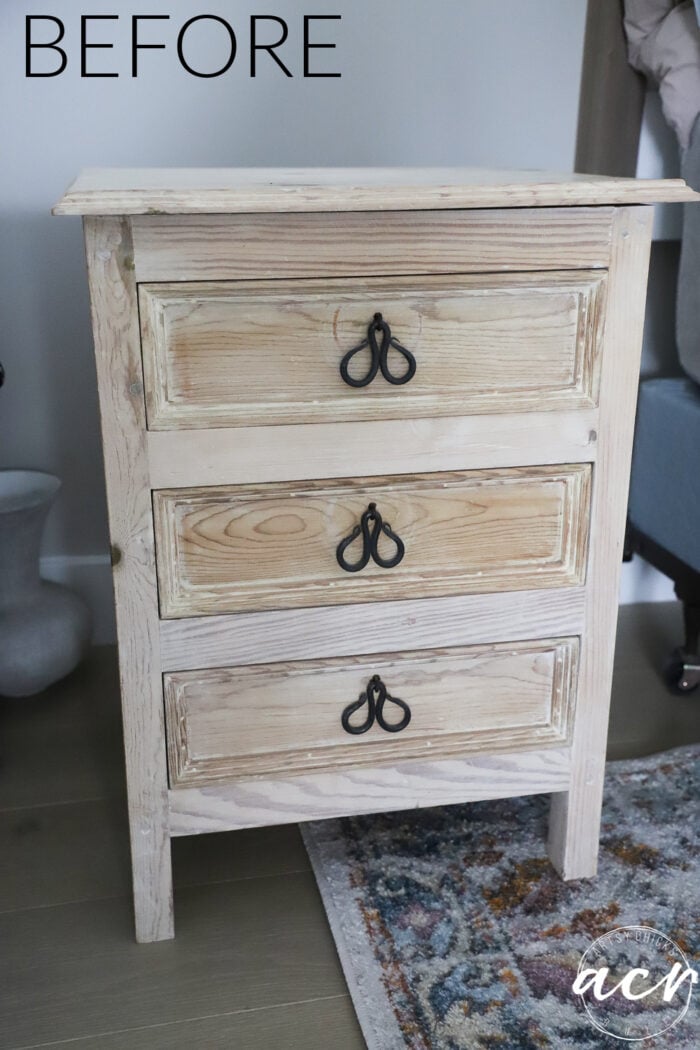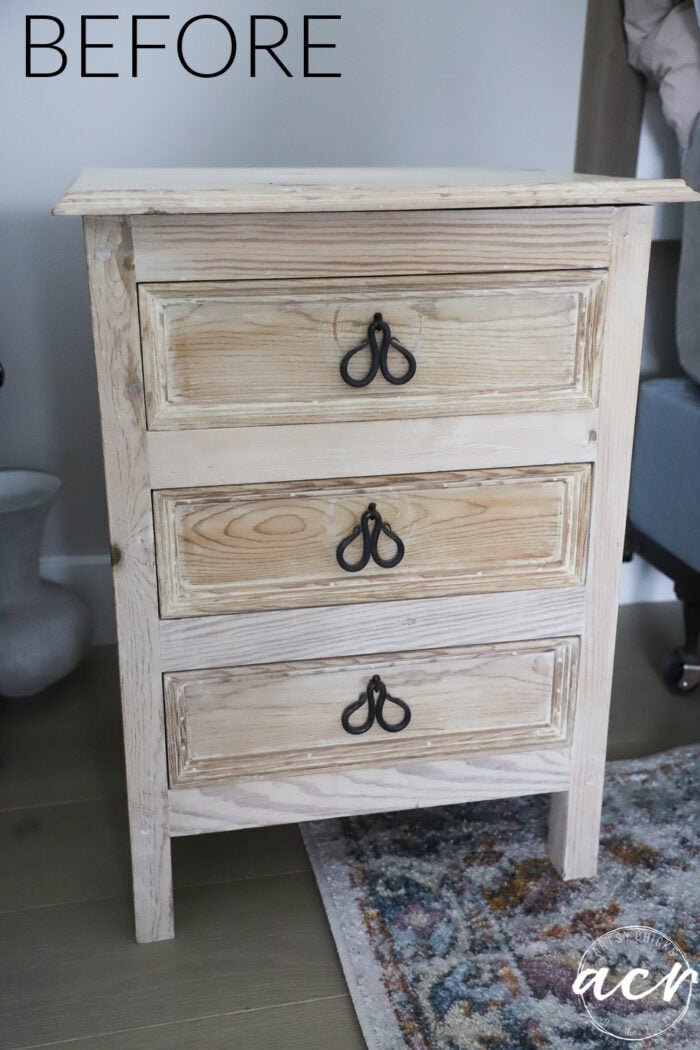 And here it is now…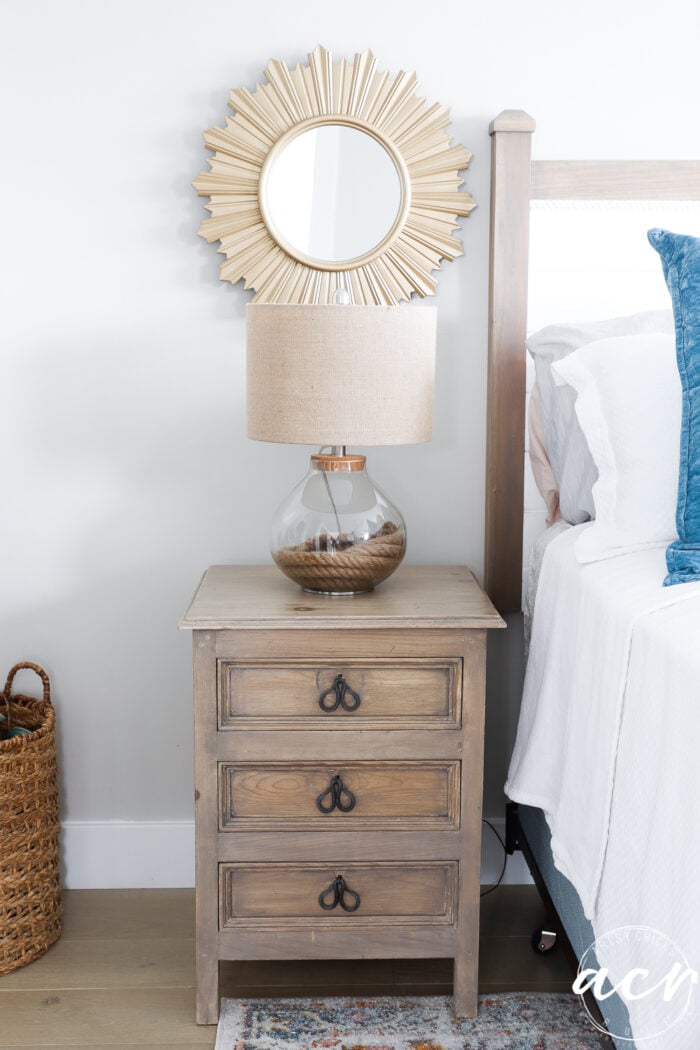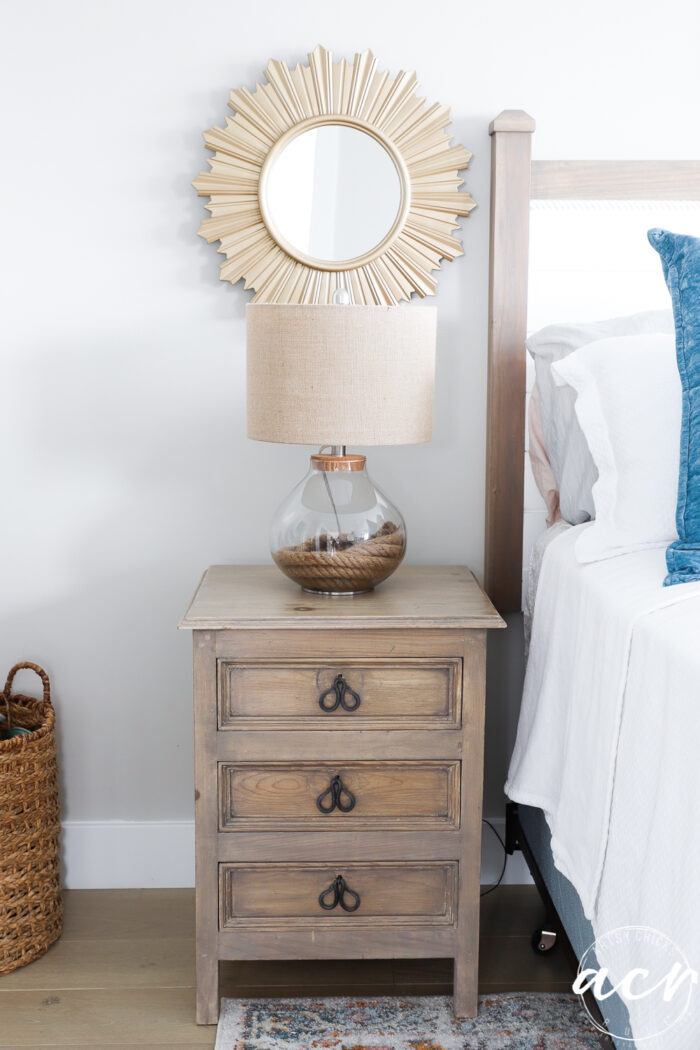 It literally took me all of 10 minutes to do! I love this Driftwood stain so much and it's so easy to use too.
If you hop over to my shop looking for it, it is out of stock currently but I have more on the way.
Sign up for the newsletter over there and I will send out an email once it's back in stock. I don't send emails often at all over there so don't worry about getting too many from the shop! (you can find my sign up for the shop on this page here)
I had been looking for matching nightstands for forever and never found anything that would go in the room…and that I liked.
So, I decided to keep the nightstand and just stain it to match the dresser which I stained a while back.
If you missed it, you can see that project here >>> Driftwood Stain Dresser
And in the meantime, I came across another little table that I thought might make a good bedside table for the other side (since there was only one nightstand currently)
I refinished it and set it up on the other side of the bed. Unfortunately, it's a bit shorter so I added some magazines under the lamp to help raise it to the height of the other side.
Still a little short and not as stable as I'd like, so I'm on the hunt for 2 large coastal/beach hardback books to place under the lamp instead.
Here is that table, remember?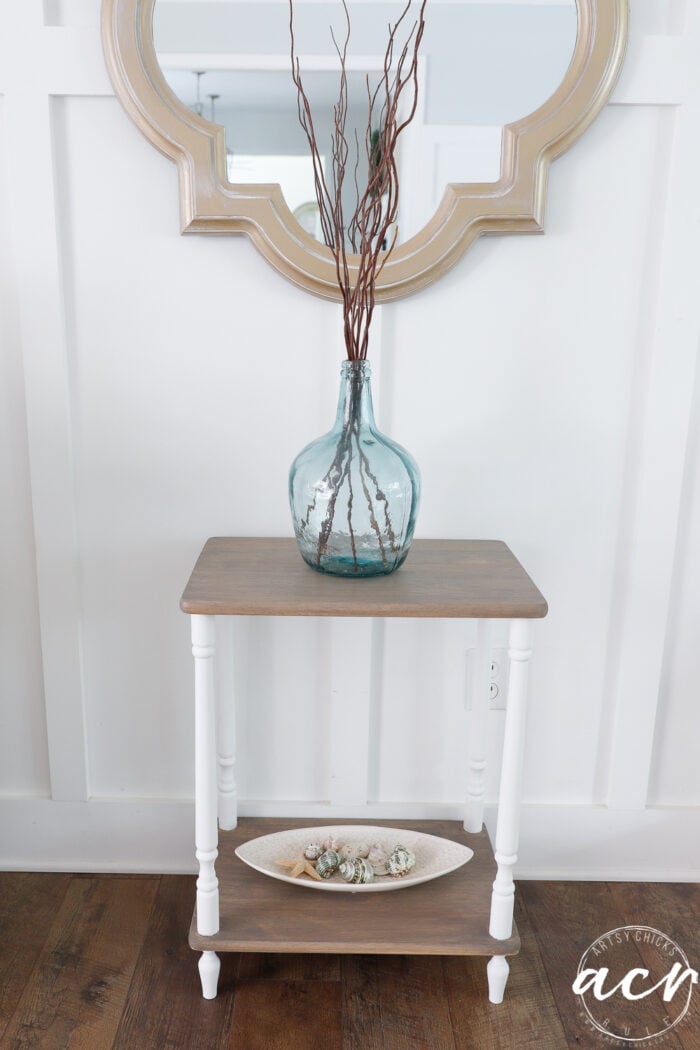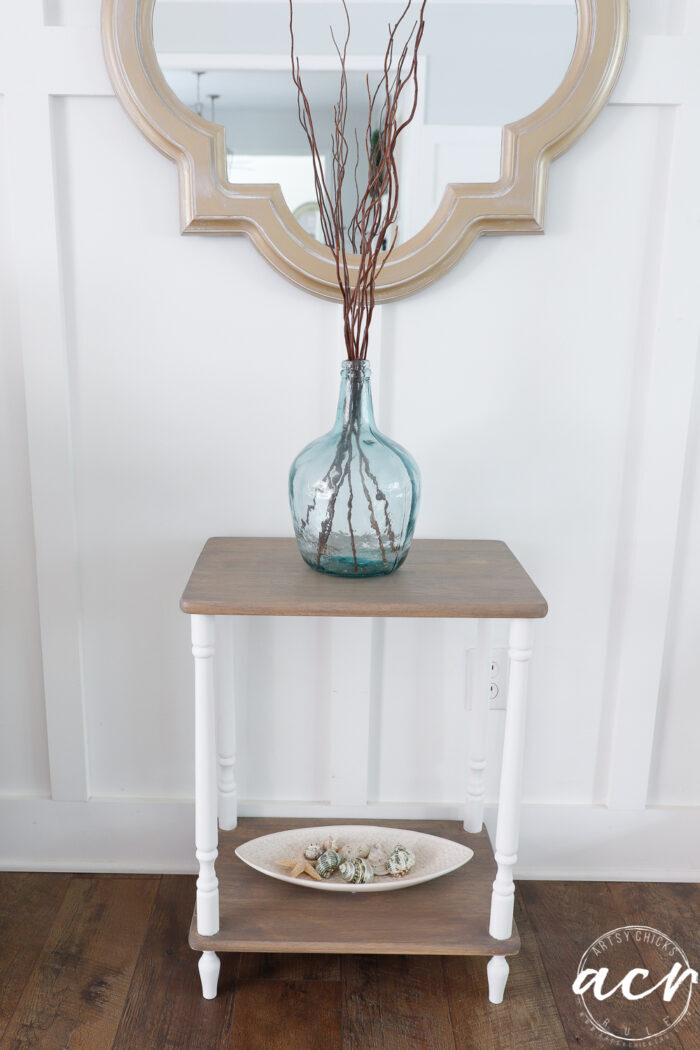 You can read about it here… Coastal Style Side Table Makeover
And now here it is in the room…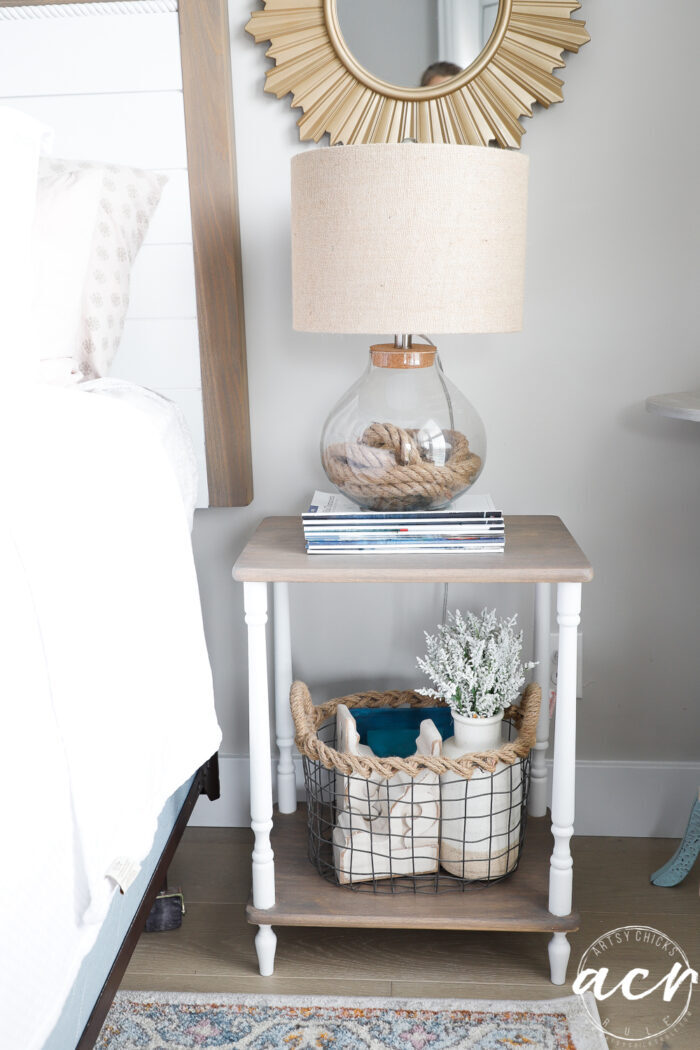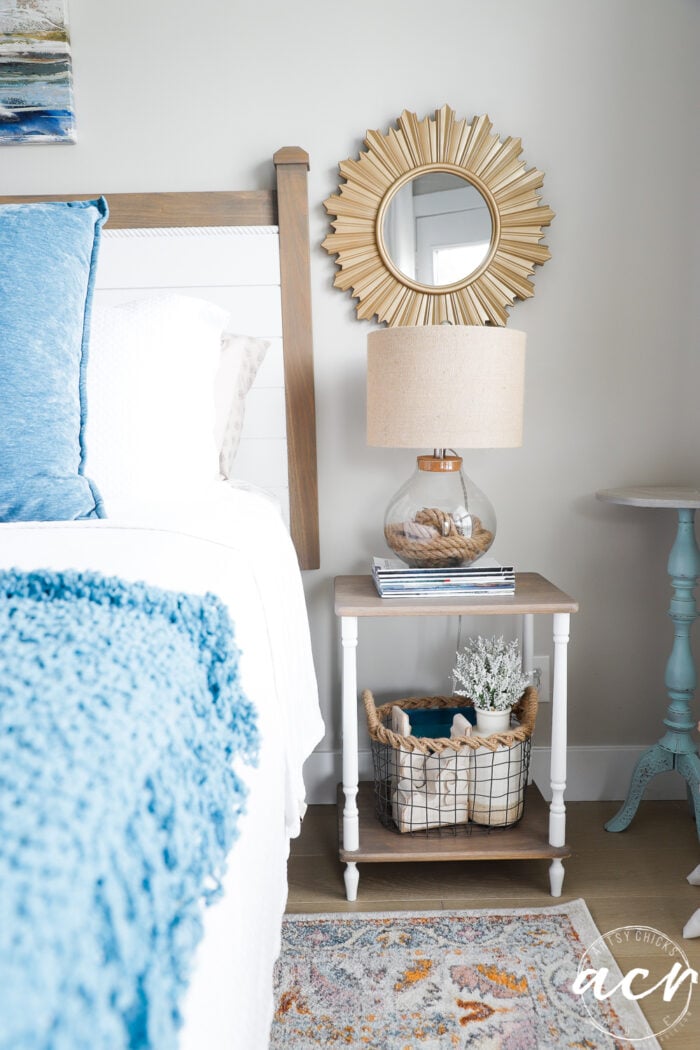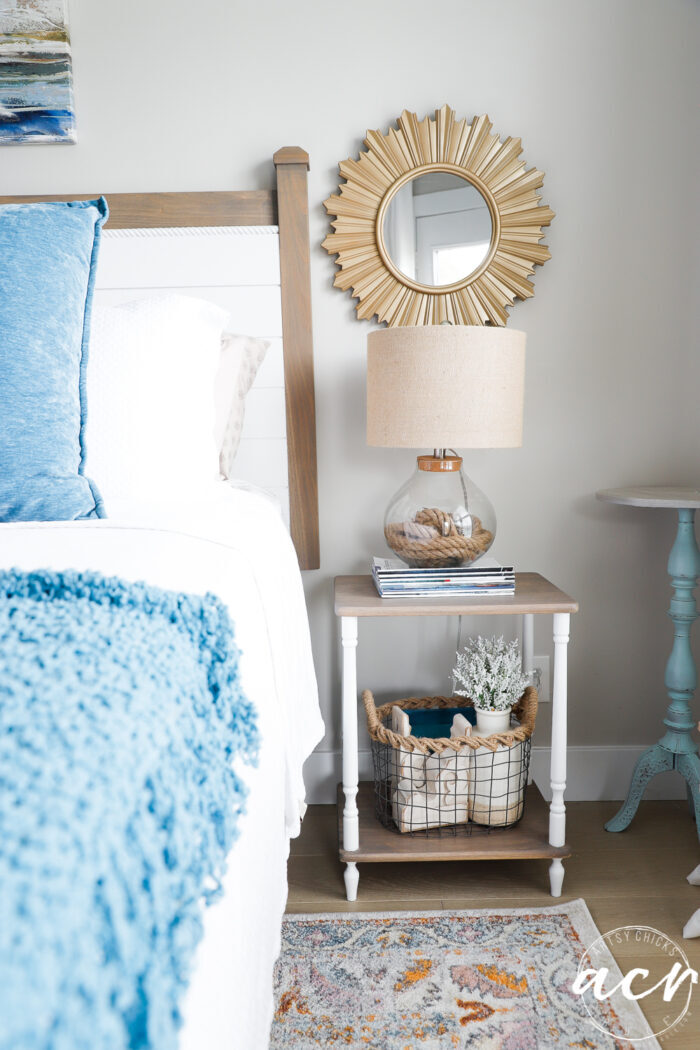 Just need those books under the lamp and we are good to go.
Here are a few more shots of the Driftwood stained nightstand…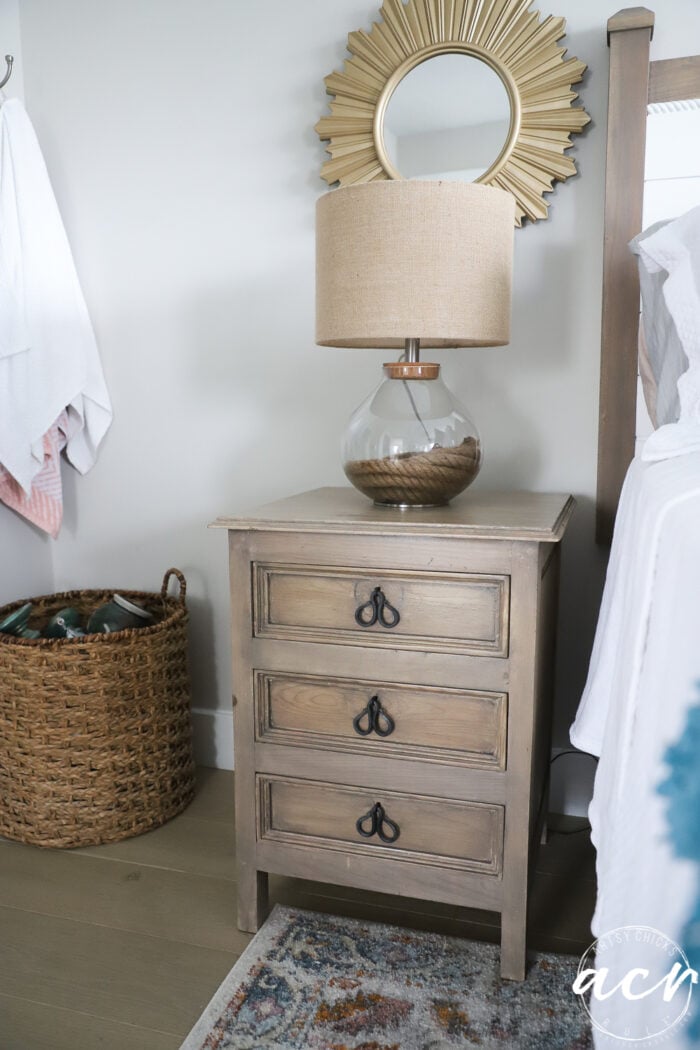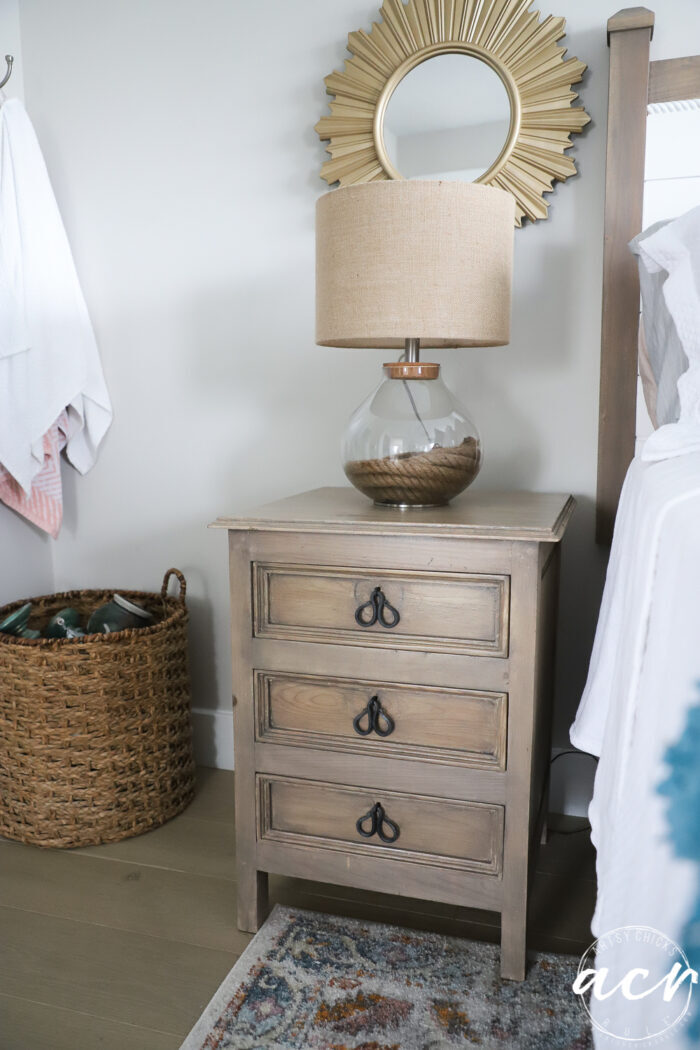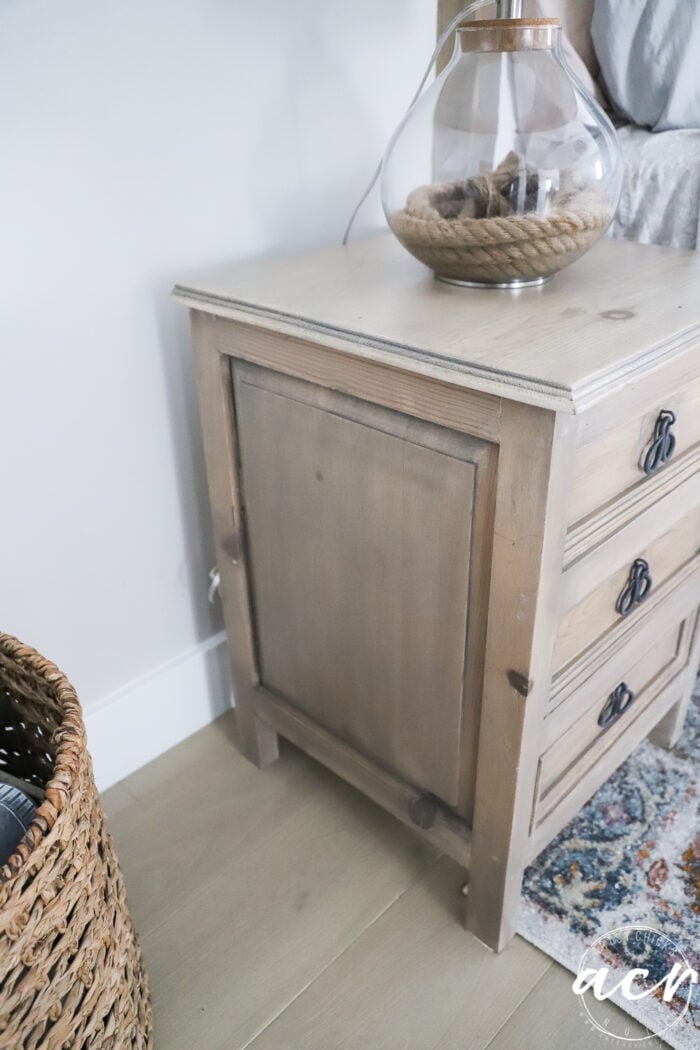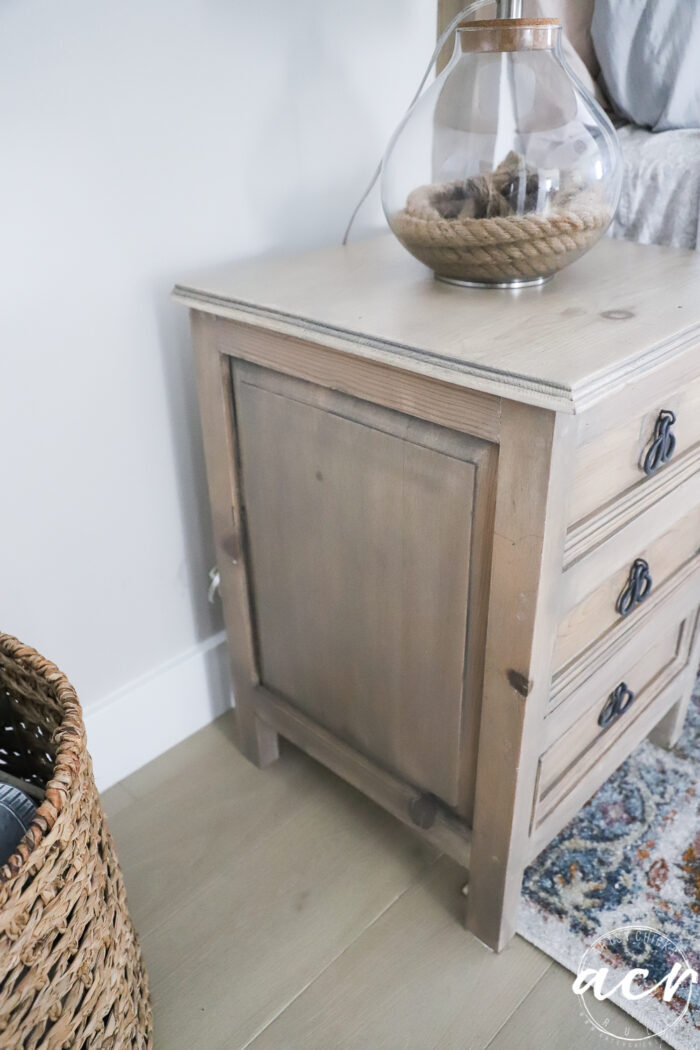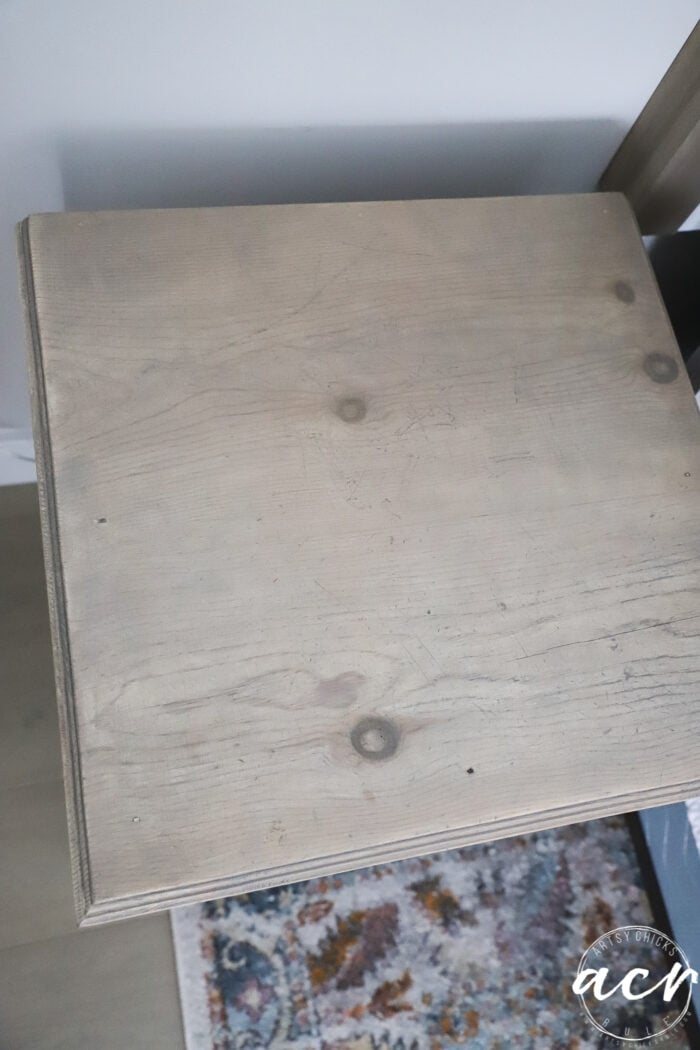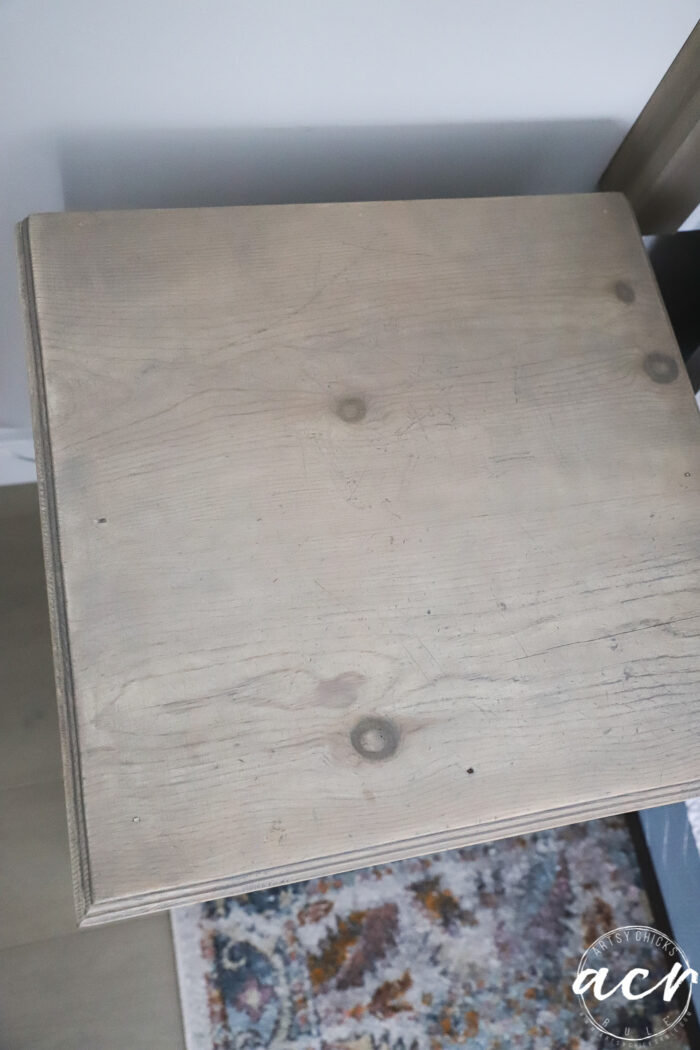 And just like on the dresser, I just wiped the stain along the line on the inside of the drawers like so…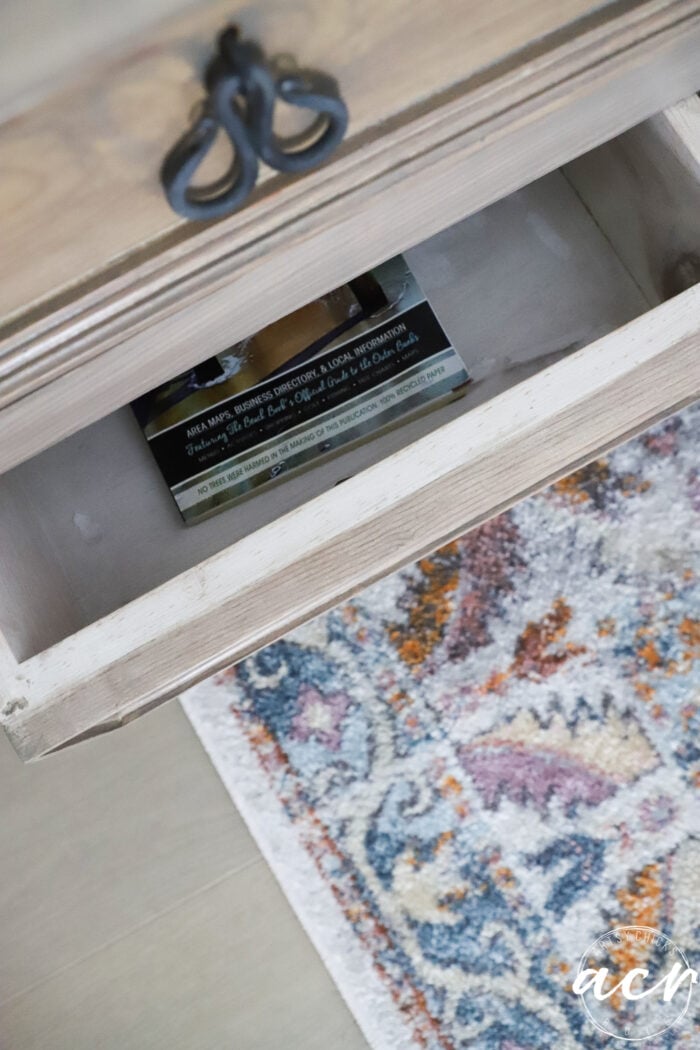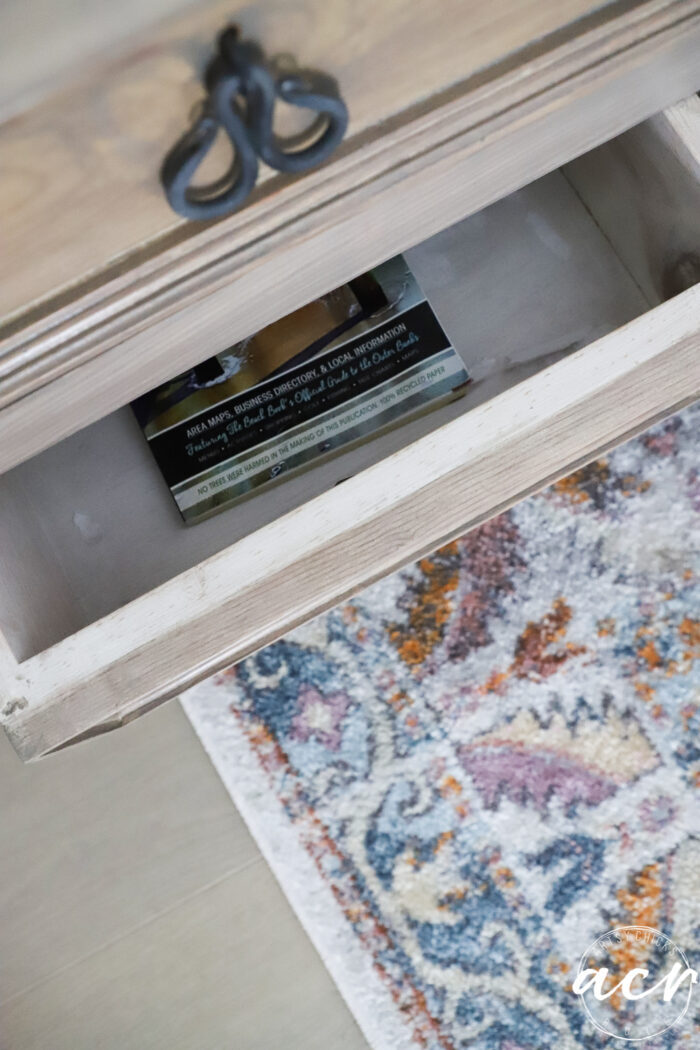 I'm really happy with how it turned out!
Oh, and here is the other update, the ceiling fan.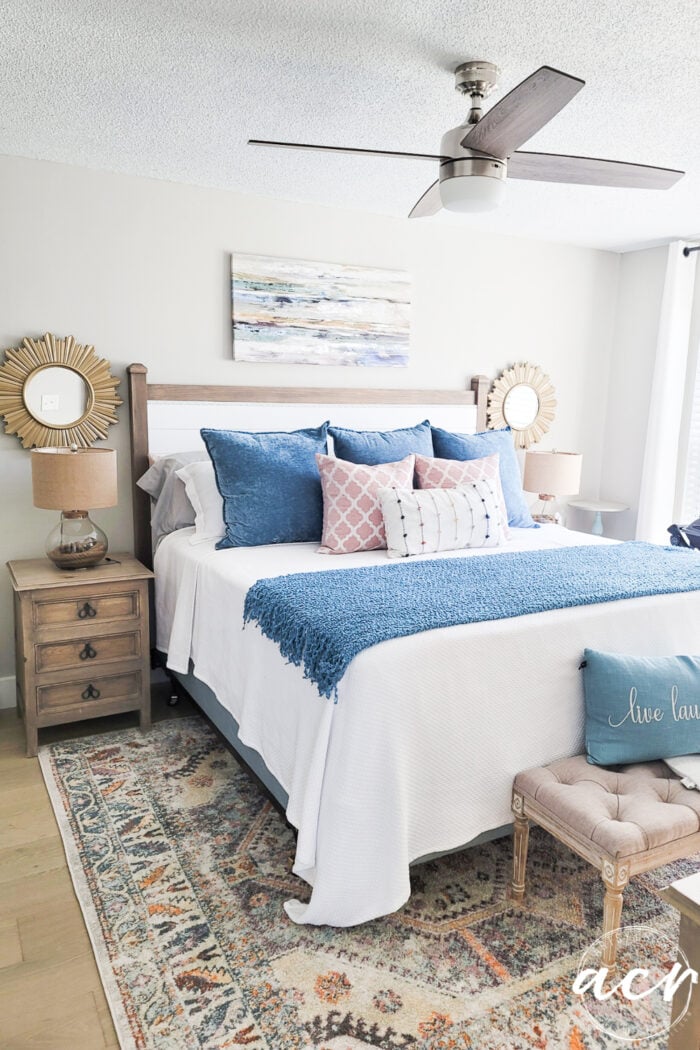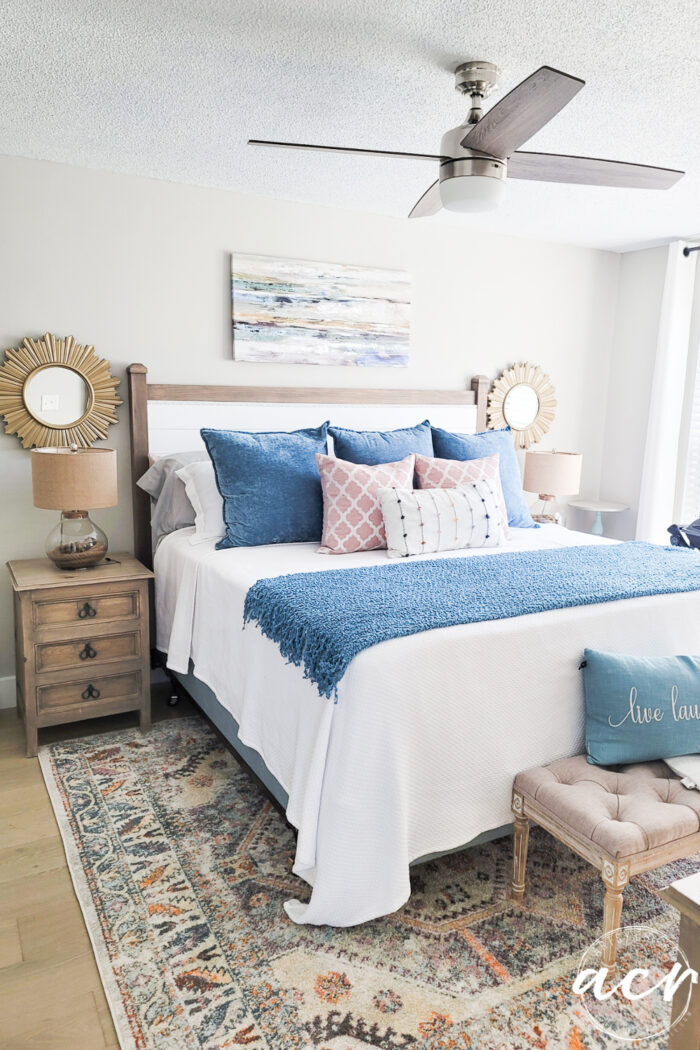 If you remember, this is what was in there previously…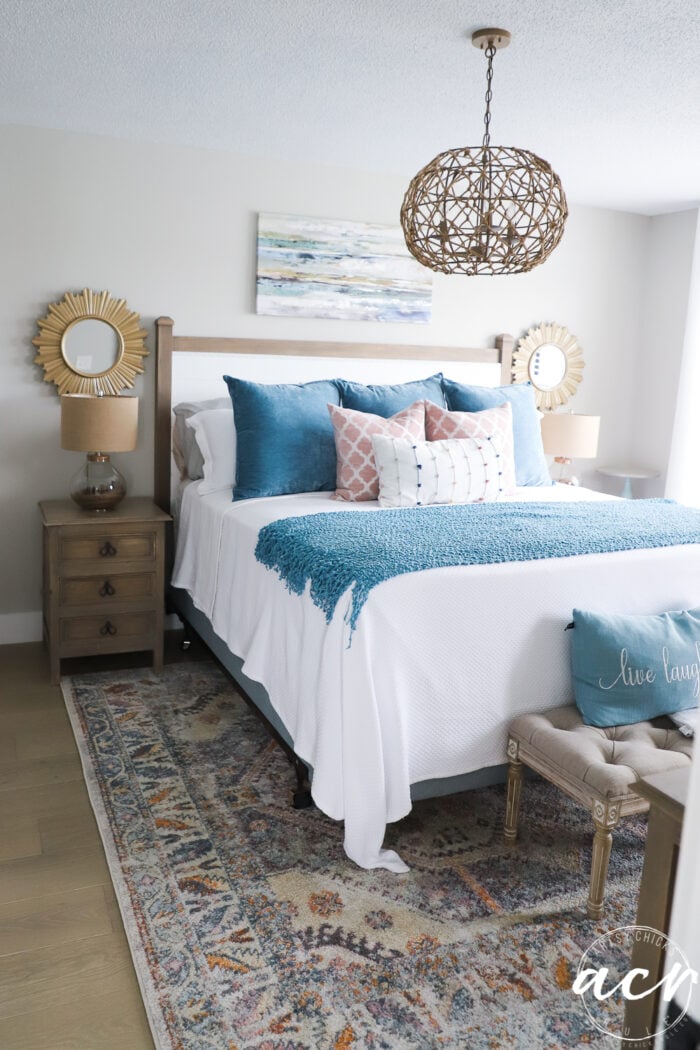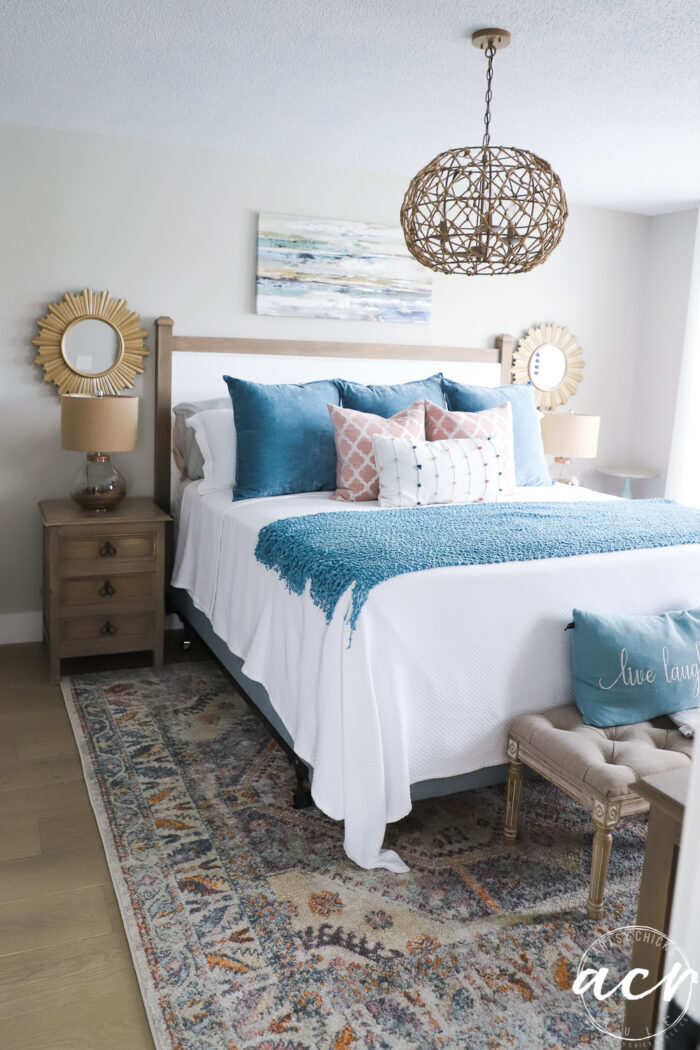 I do love this rope light (but love a fan in the bedroom!) so it's going over the dining table instead.
So yep, we are keeping it and just using it in another area of the condo.
We'll tackle that next time. :)
PIN it to save it!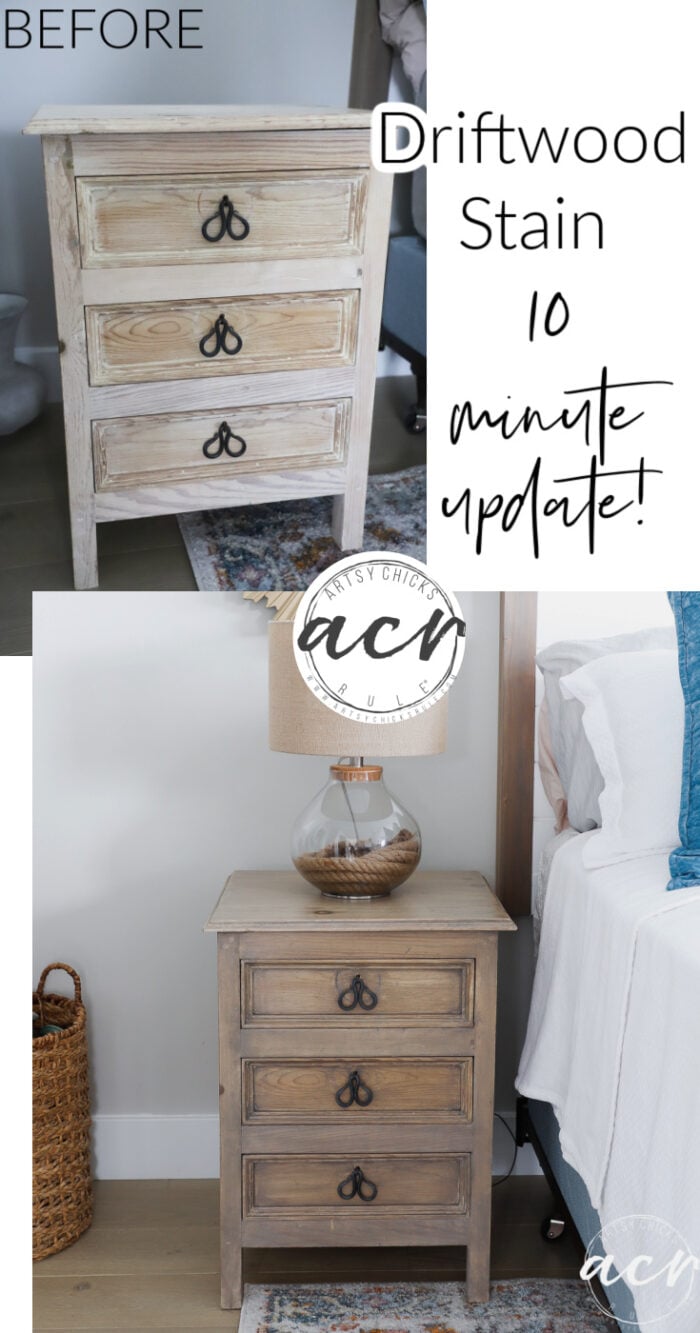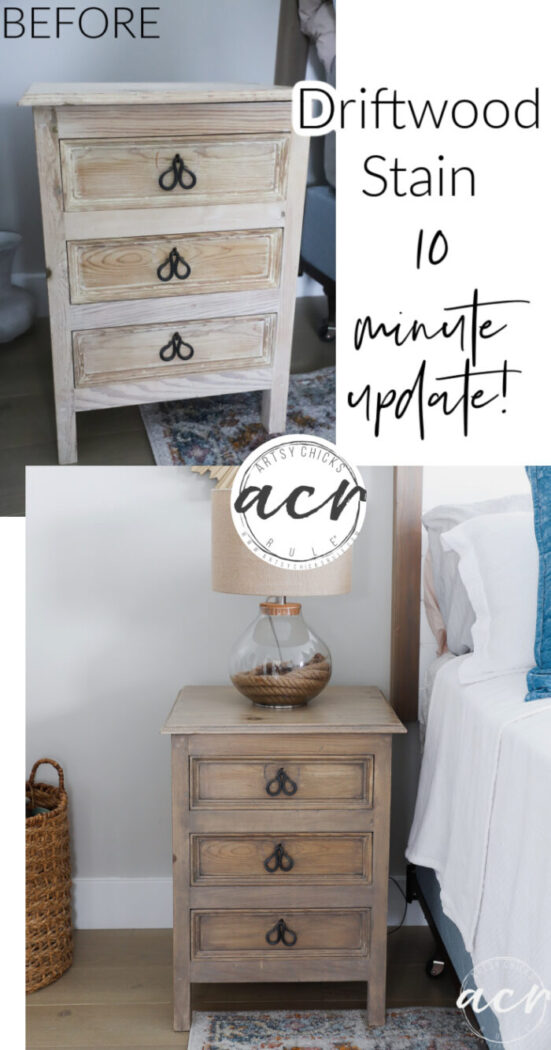 We are coming along and hopefully will finish soon. I can't wait until it's all done and we can just go down and relax! ;)
Have a wonderful week friends! I'll be back with more of my recent haul later this week, see you then!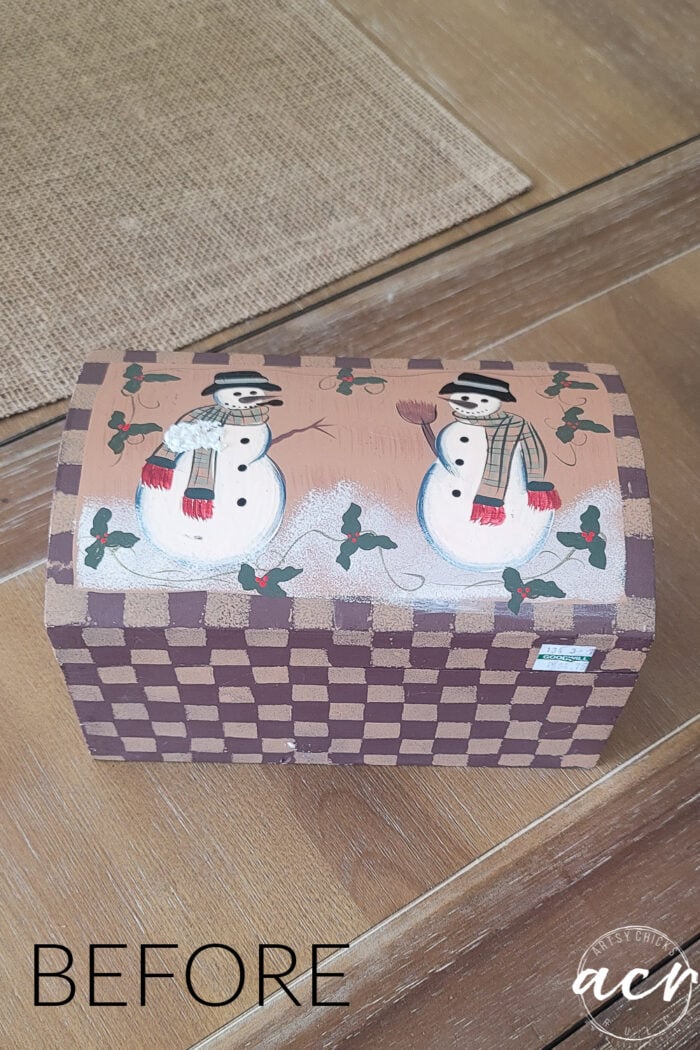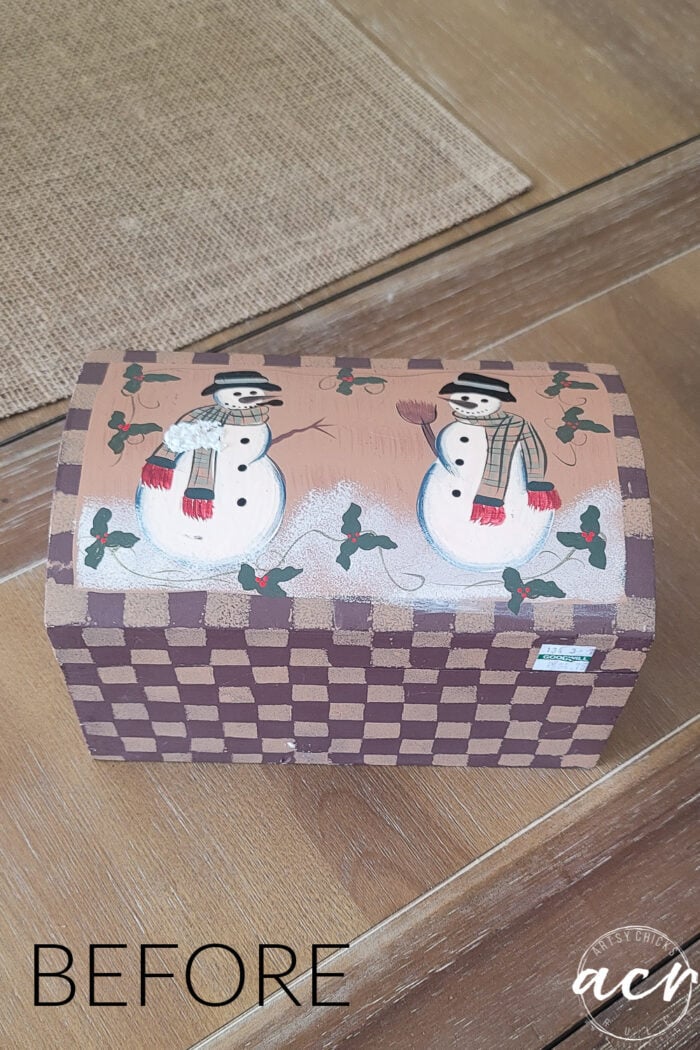 '
UPDATE!! This turned out so pretty! See it now here!
xoxo