Wood and Metal Tray Makeover (napkin decoupage)
This post may contain affiliate links. Please see disclosures here.
Wood and metal tray makeover with metallic paint and napkin decoupage!
Hello friends!
We are still working on our hall bath over here but I did manage to get one of my most recent hauls done and am sharing it today. Fun, fun!
If you missed it, I shared my most recent thrift store haul last week, you can see it here >>> Thrift Store Finds & More
I'm going to be working on painting the bathroom floor hopefully this week so stay tuned over on Instagram. I'm so excited about it!
I'll be sharing as I go and can't wait to see how it works out…hopefully good! lol
Hopefully, it will be as amazing (and well done ;) ) as I'm envisioning it. We'll see!
Just to recap, here is my most recent haul…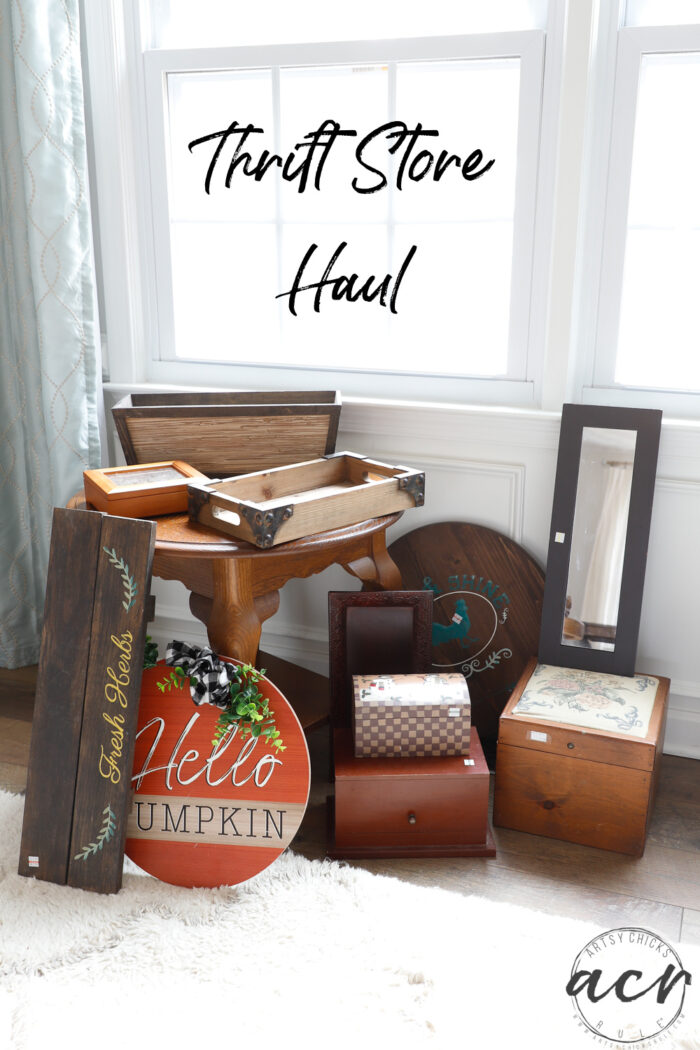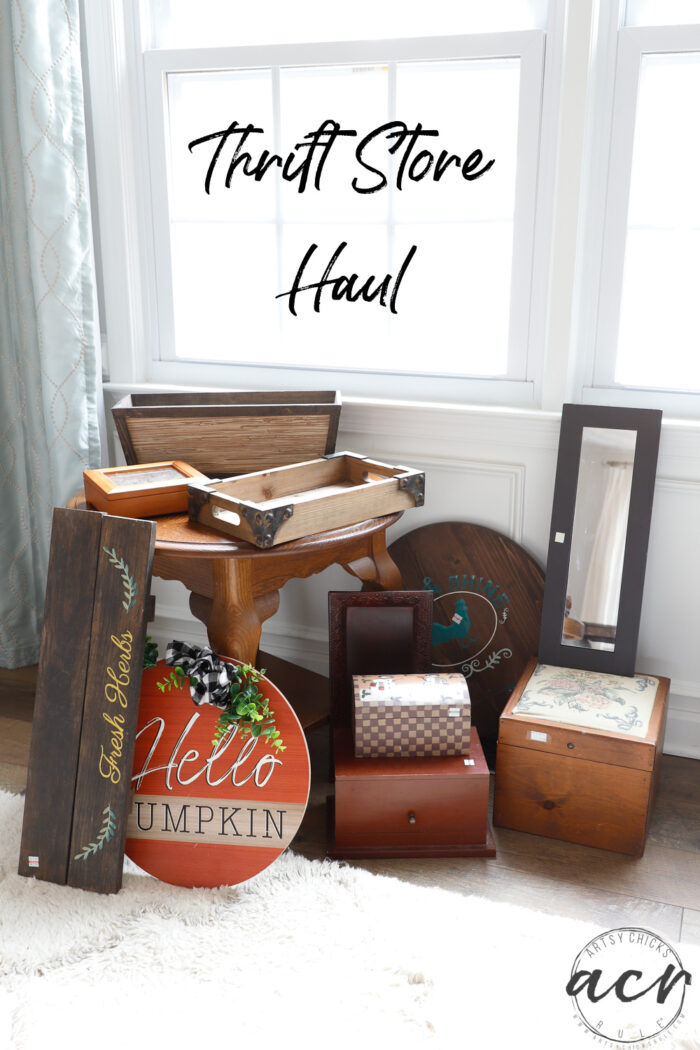 And here is what I'm doing today…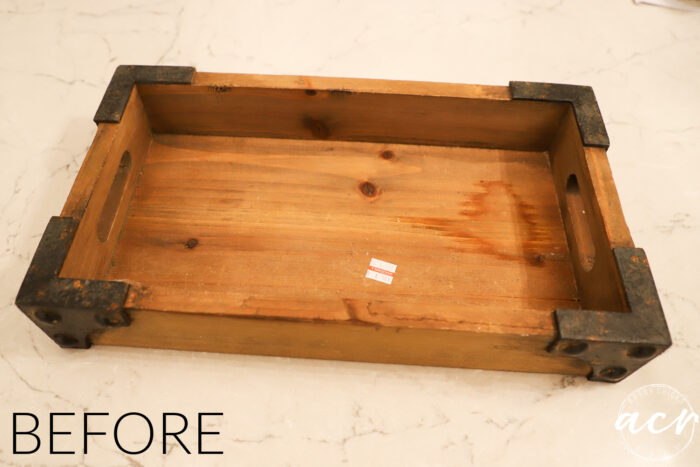 I knew I wanted to put some kind of napkin decoupage on the bottom of this tray and decided to go with this one.
I began by cleaning it up and wiping it down.
Then I gave it a whitewash using white paint that I had very much watered down.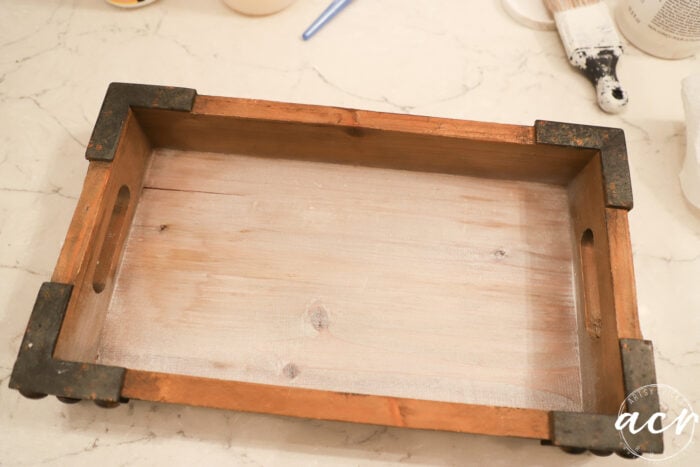 Simple really.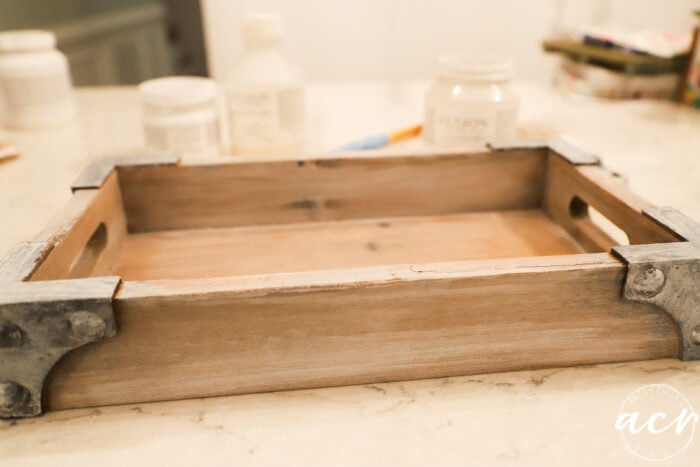 But look how different it looks already.
I originally thought I'd just whitewash the metal pieces too but didn't really love it.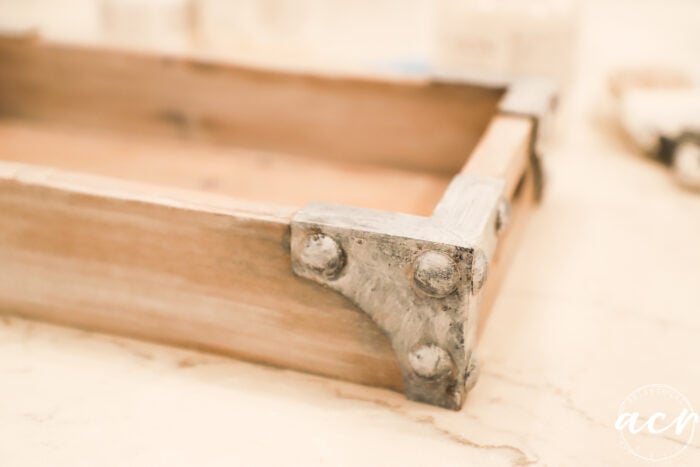 I'll come back to that in a minute.
First, let's look at this pretty napkin that I decided to decoupage with.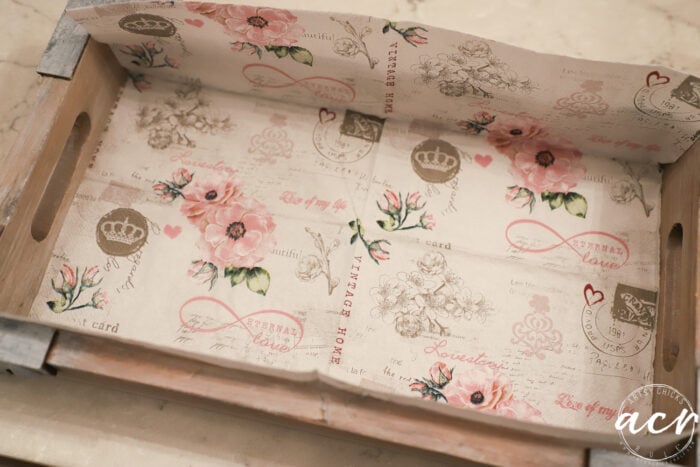 I just pressed it into place and ran my finger along the seams. That left a crease in the napkin so I could easily cut it.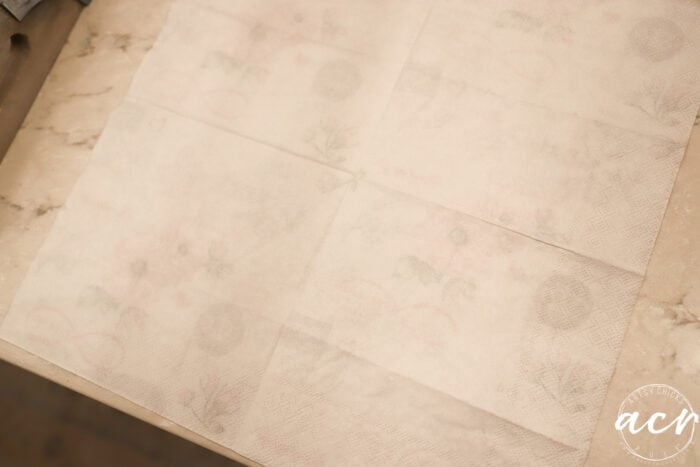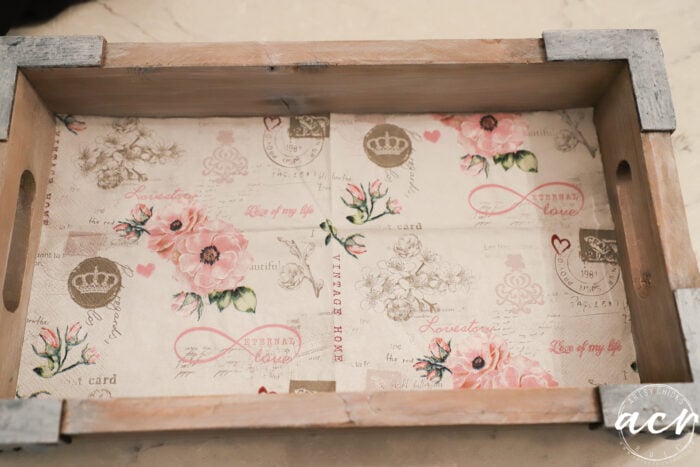 Then I applied the decoupage gel to the bottom of the tray…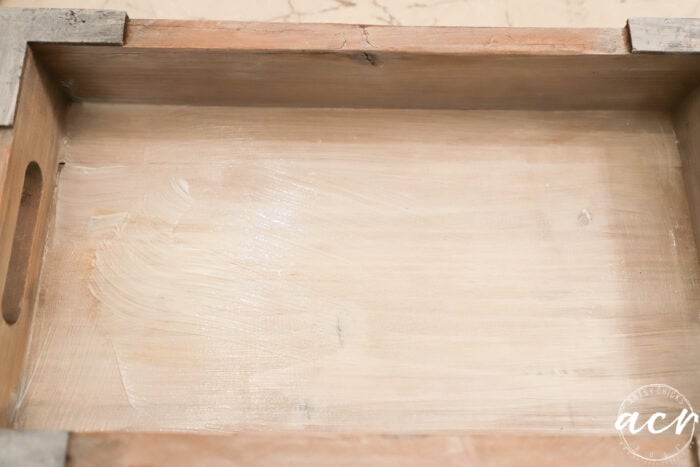 And gently laid the napkin in place, pressing firmly but oh so gently so as to not rip it.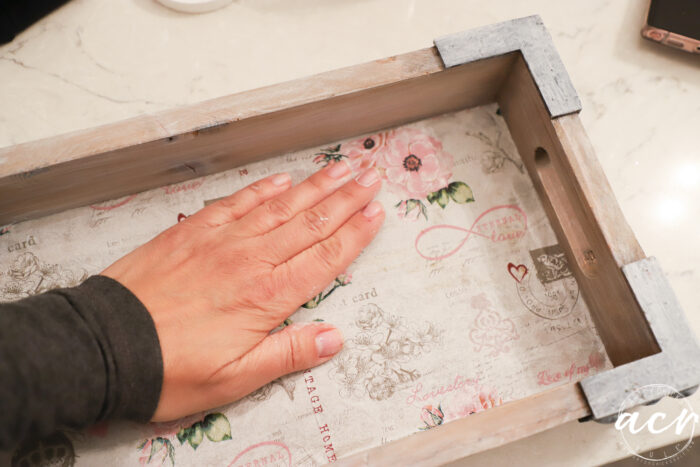 One of my readers (Cecilia?…forgive me, I can't remember) here told me about using plastic wrap so it won't stick like your fingers will.
Once it was all in place I let it dry then I decided to paint the metal with this metallic paint.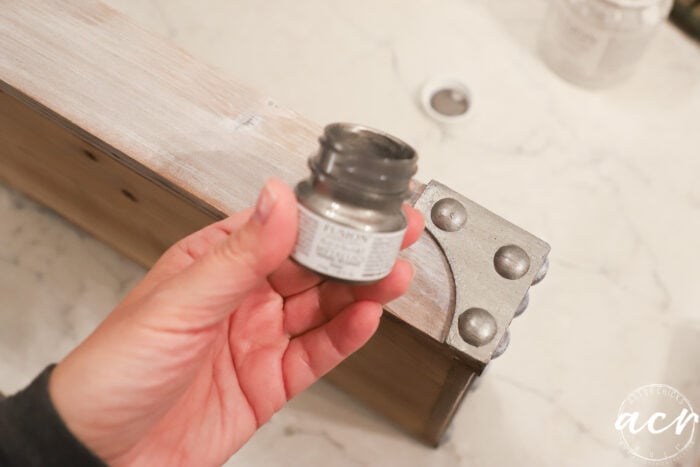 I LOVE the look! So much better.
Here you can see the one on the left that I painted and the one on the right that got the wash.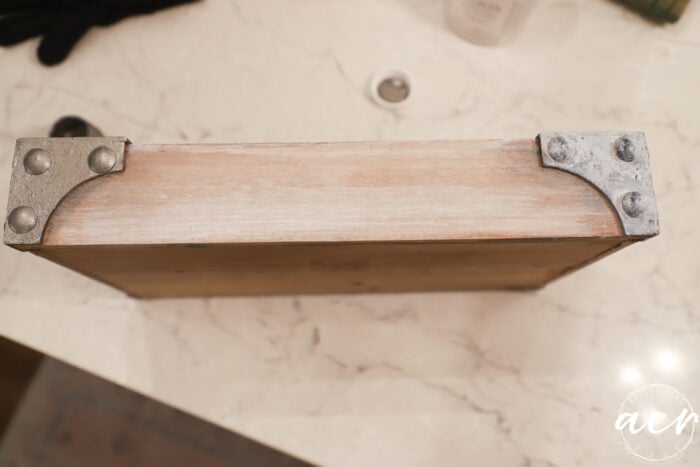 Once it was all dry I decided to apply my matte poly to everything.
So sweet…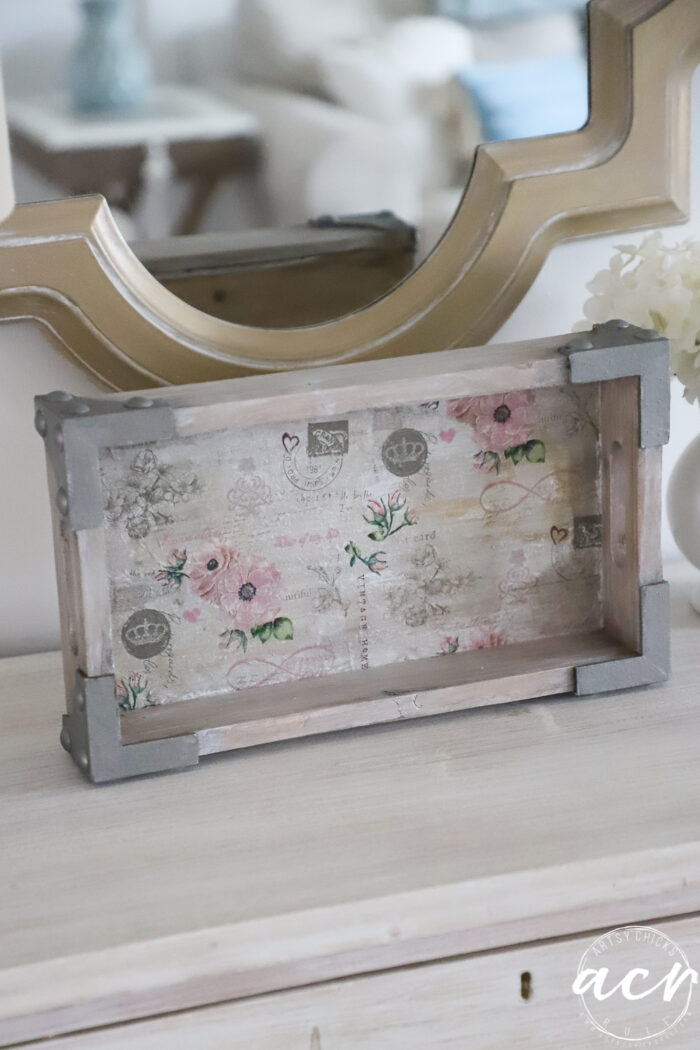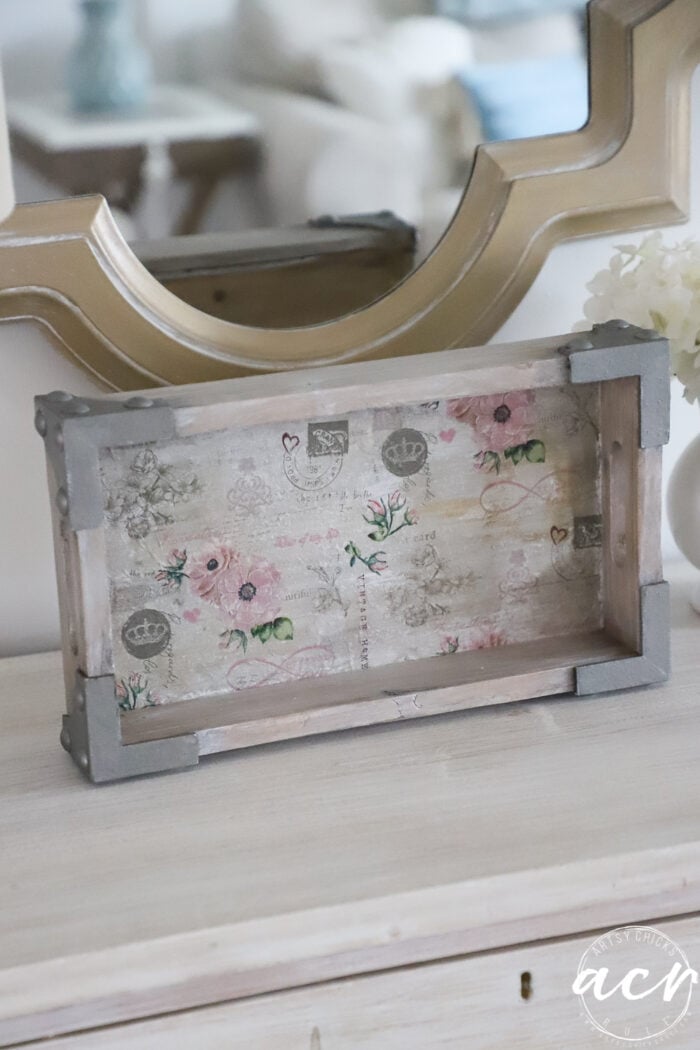 The napkin decoupage gives it a nice little touch.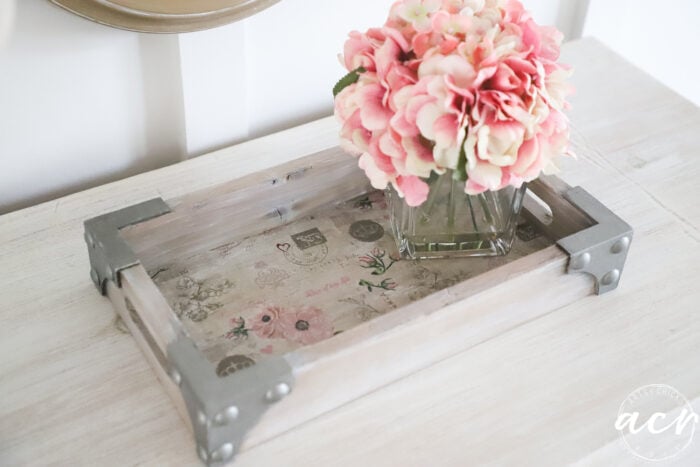 Lots of things you can do with a tray like this.
Keep your perfumes in it…use it for hand towels (napkins) in the bathroom, jewelry, mail, etc.
Or soaps and washcloths for guests…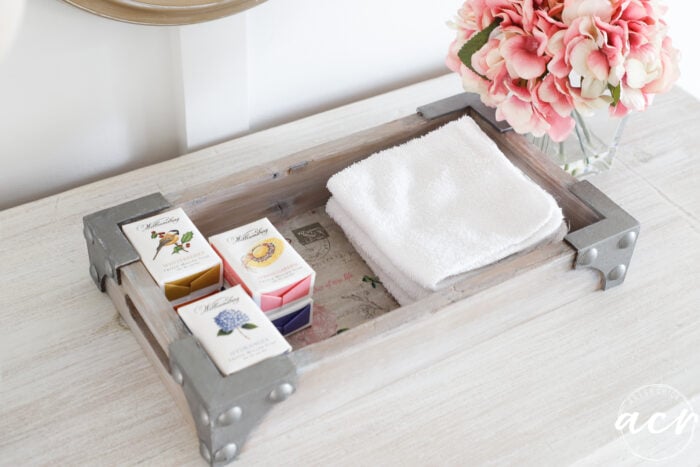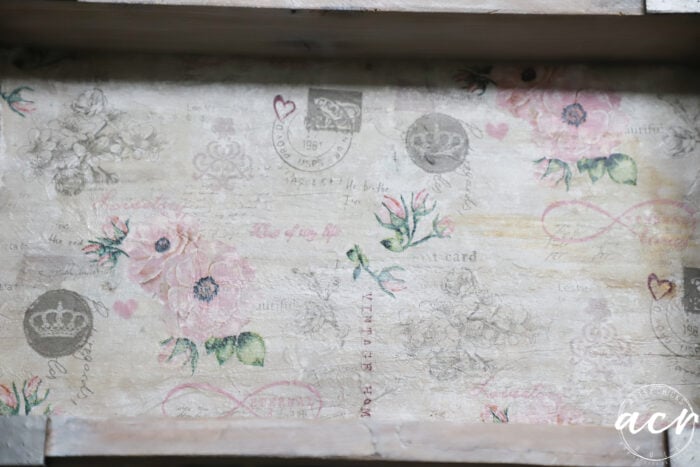 Unfortunately, the stain underneath came through but I decided to call it character rather than fret over it! lol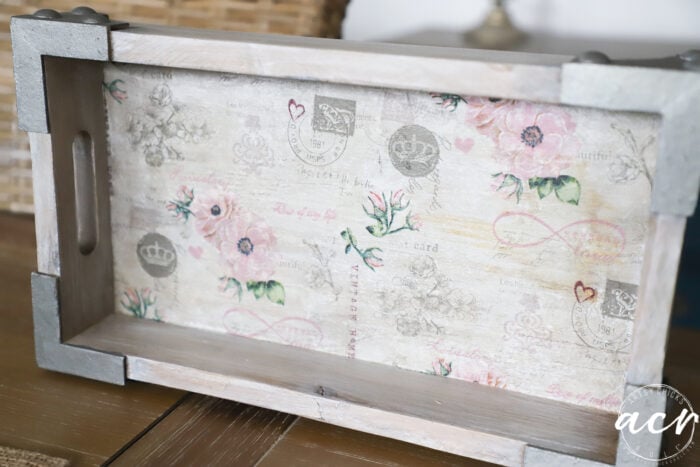 But I'm loving that Brushed Steel metallic paint.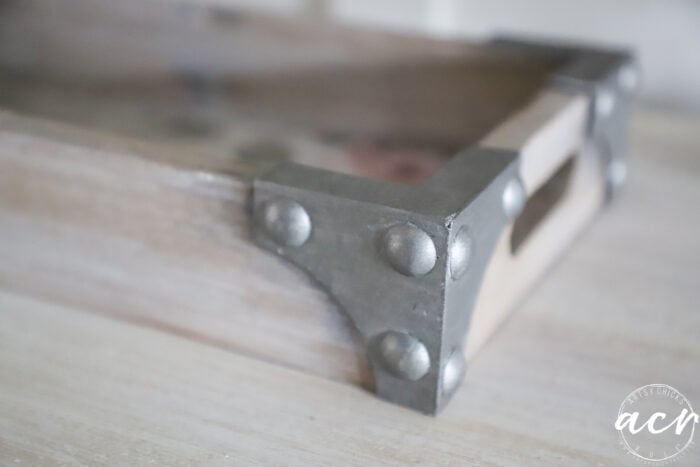 And that only took one quick coat. Love that too!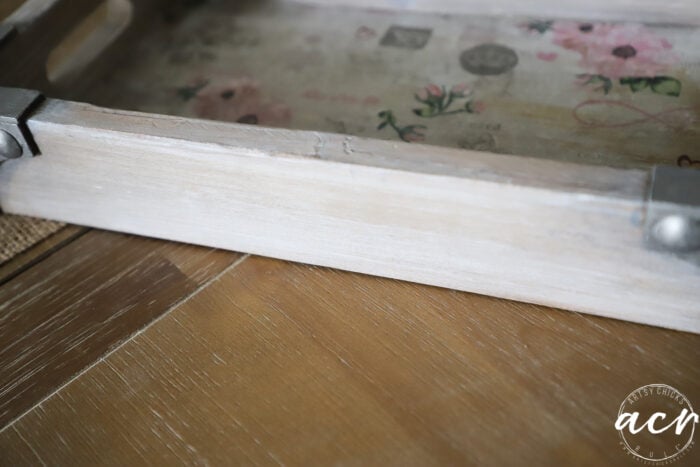 Everything is a win in whitewash too.
It's SO easy to change up wood this way…so quickly and easily.
PIN it to save it!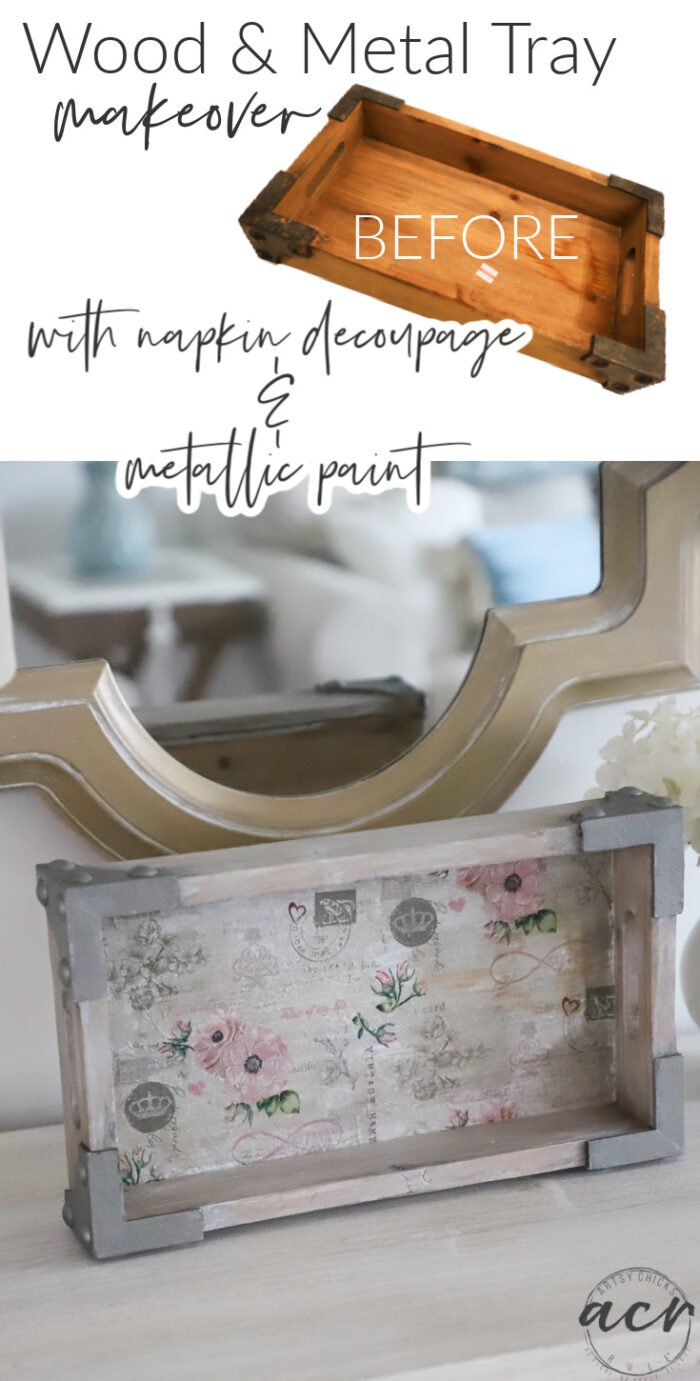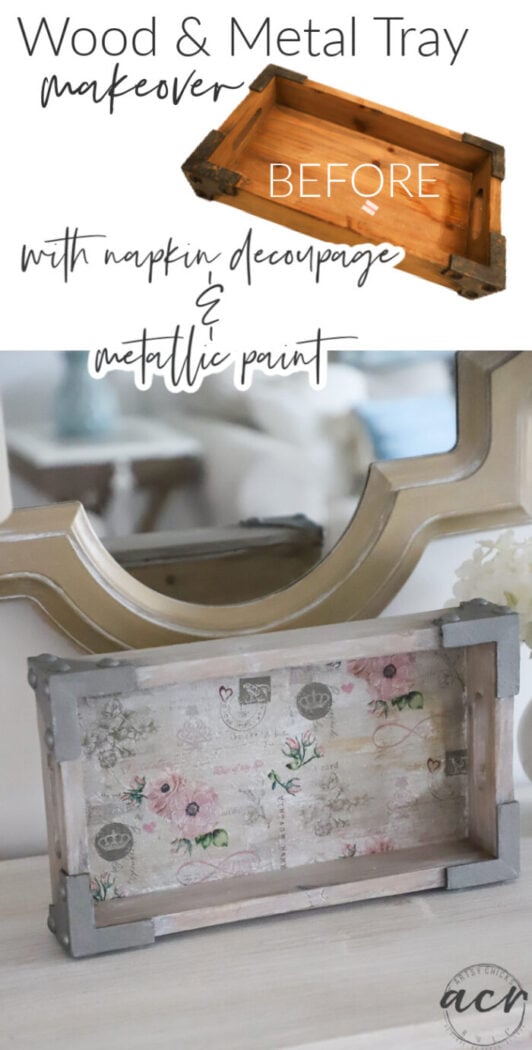 A super fun little craft to do!
Stay tuned for this next one from the haul!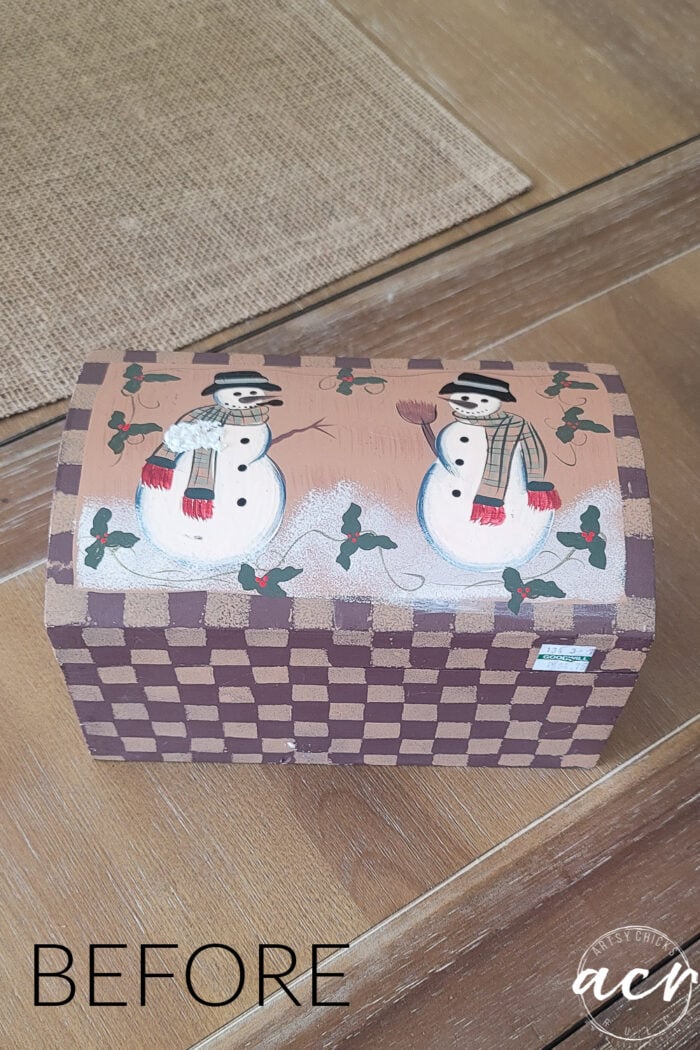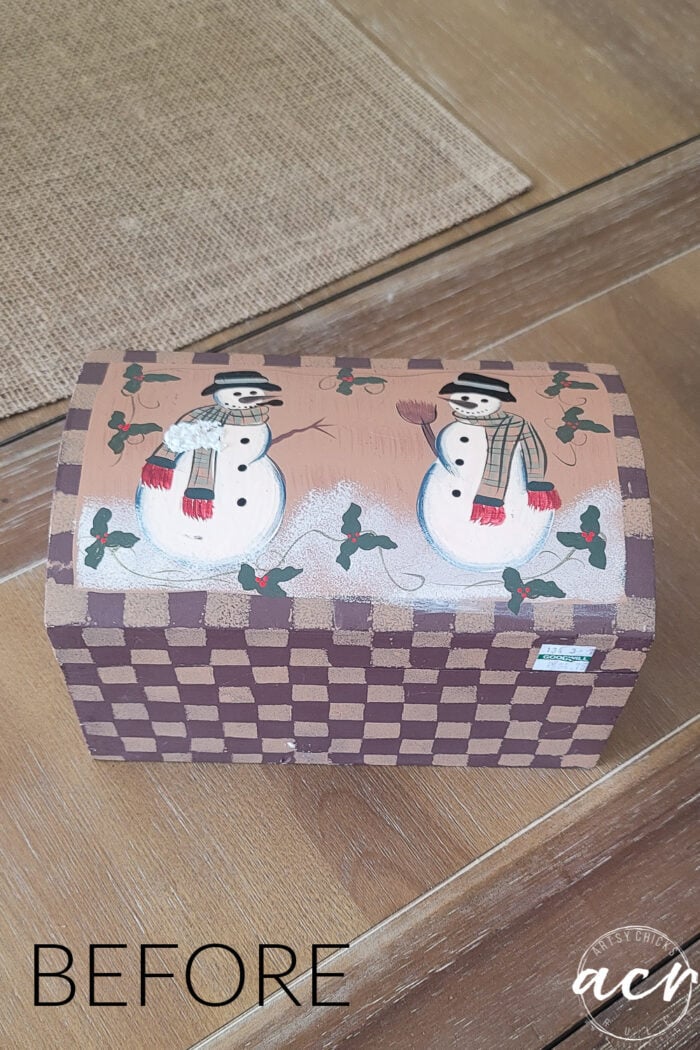 UPDATE!! You can see this one now, here.
Hope you enjoyed it. I'll be sharing more of this haul later this week. :) Stay tuned! (and the hall bath floor makeover too)
xoxo