This post may contain affiliate links. Please see disclosures here.
Black and white with a pop of hot pink, perfect touch for this thrifted $4 "Hello Spring Door Hanger"!
Hello beautiful friends!
I am sitting here writing this on a sunny, gorgeous "winter" day with the windows open and a balmy 74 degrees! Yippee!
Love it SO much and SO ready for it to stay but not quite yet. That's okay, I'll take all these unseasonable warm days mixed in with cooler anytime!
How is the weather where you are? Are you getting peeks of spring yet?
I'm so ready, I created a spring decor project for our Trash To Treasure Transformation group today.
New around here? Some friends and I get together the second Tuesday of every month and share our "trash" turned "treasure. So be sure to scroll all the way to the bottom to see theirs.
I'm sharing another one from my recent haul…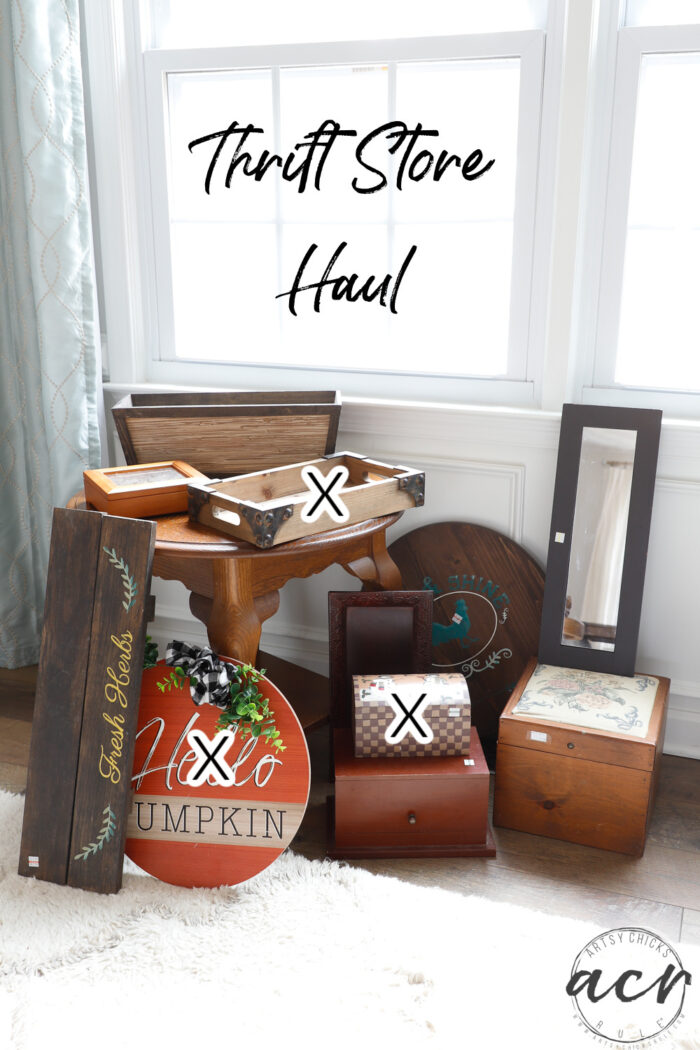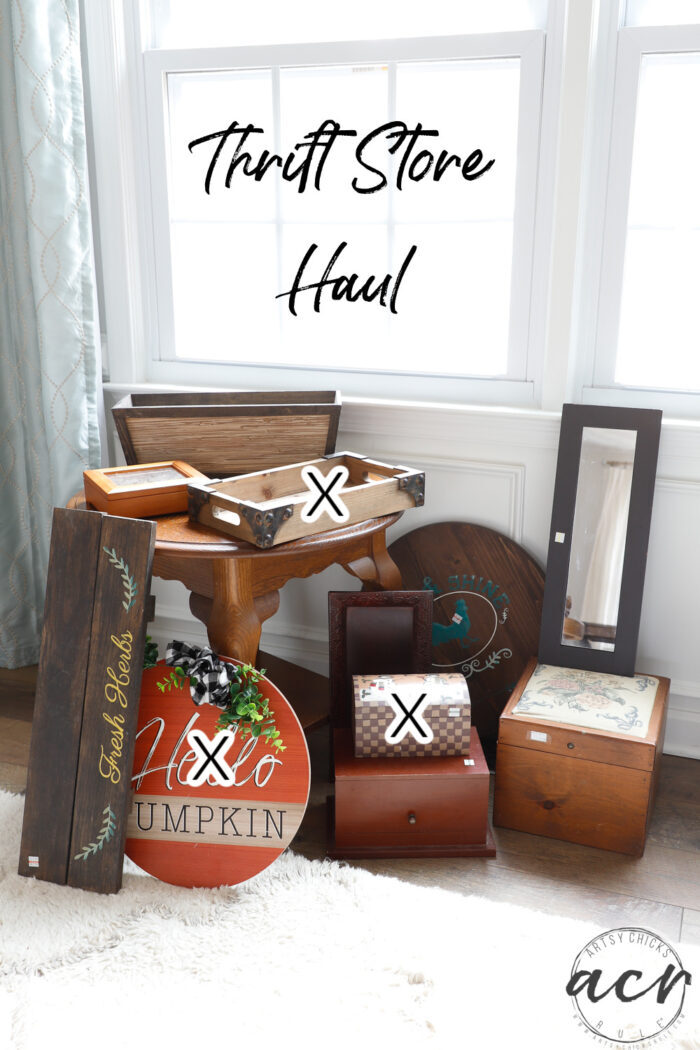 I'm working my way through as you can see!
Missed any? You can see them right here:
And today I'm making this one over for spring…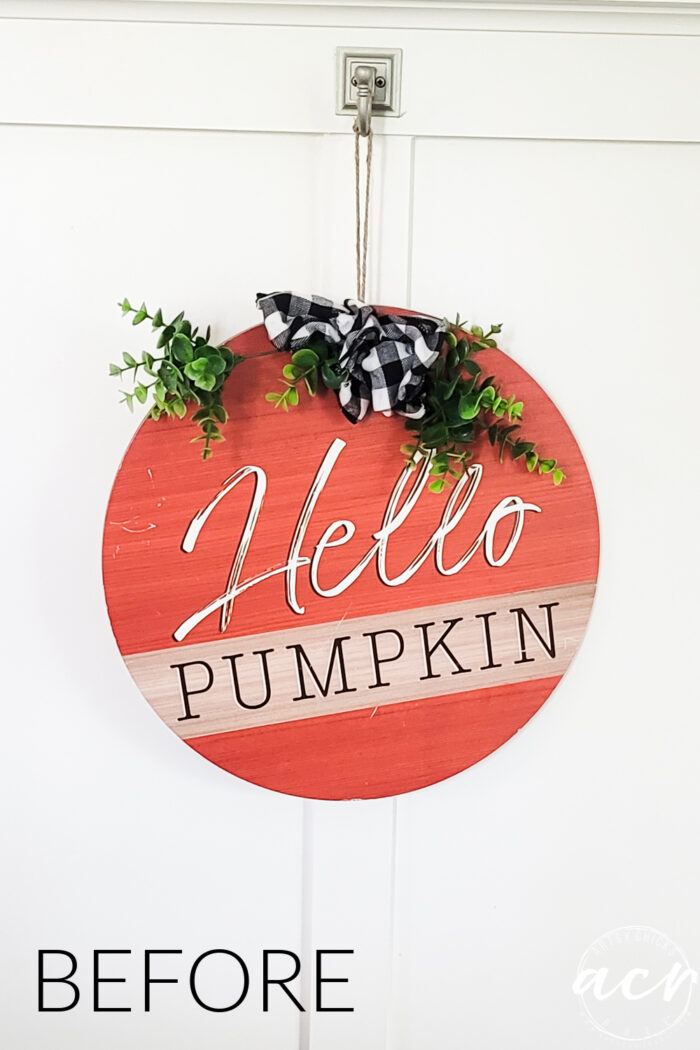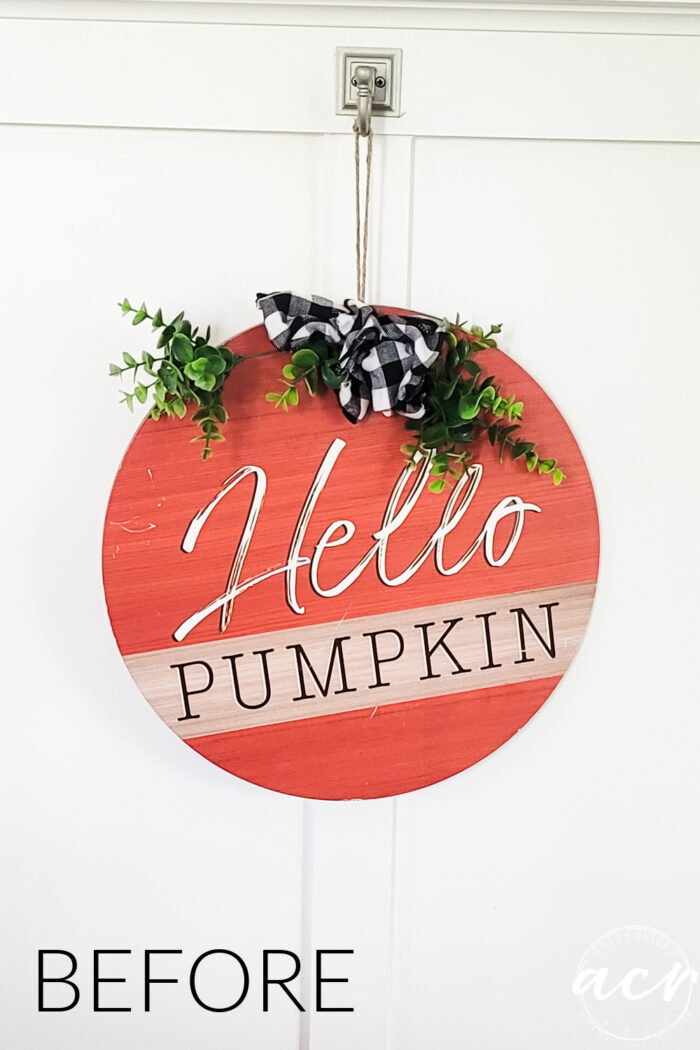 Hello Spring Door Hanger
MATERIALS SOURCE LIST
White Spray Paint (any kind will do, I used one with a Satin finish)
Faux Flowers (not the same as what I used but very pretty and other options available)
Fishing Line (to hang)
I picked it up for $4 and my first thought was I'd love to stick a jar on the front for flowers.
But hey, that's not very practical and wouldn't work well. lol
So, I did the next best thing, I decided to print out a blue Ball Mason jar instead.
But I had to figure out how to make it so I could put flowers (faux) "in" the jar.
I thought of several ideas and then finally made my way to a simple (and thin) cardboard box. It was already white so it was perfect. And I had several so win-win again.
I cut one down and taped it back together so I could hot glue it to the board. (that I had began by spray painting white as you can see below)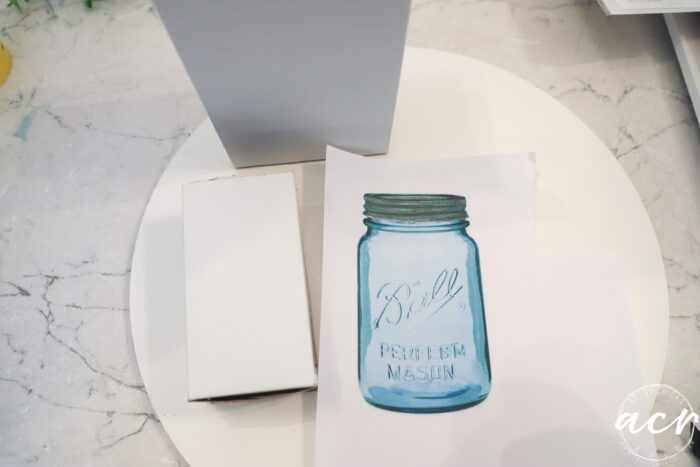 The above (and below) photo shows the white cardboard box I had, the one I cut down to fit the sign, and the mason jar I found and printed online.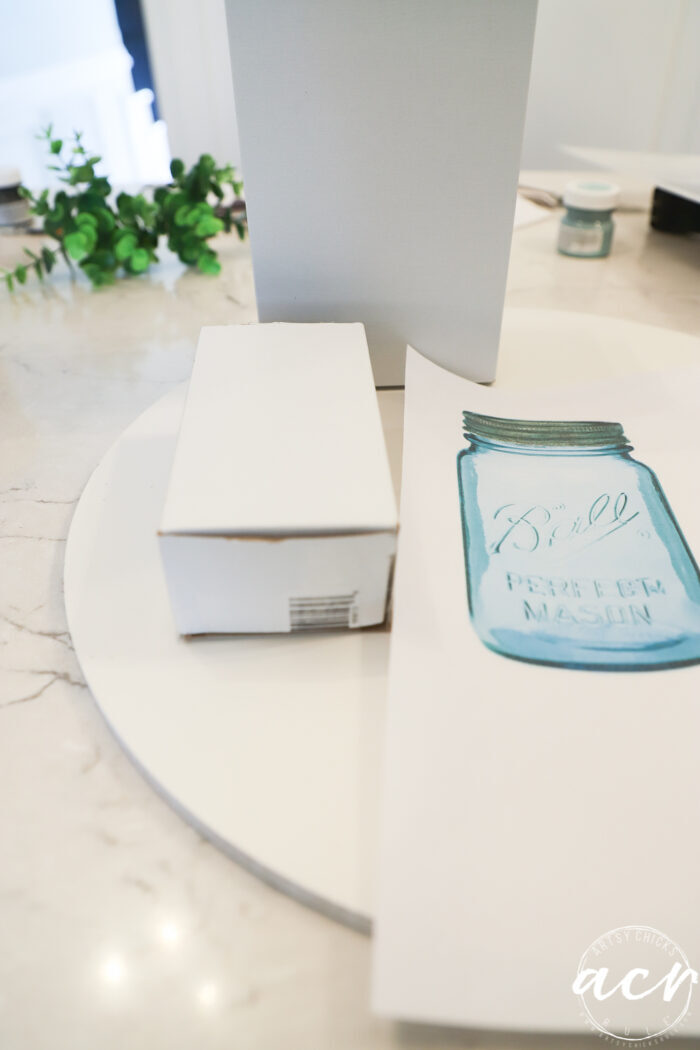 I sprayed my printed version of the jar with poly so the ink wouldn't run when I decoupaged it to the cardboard.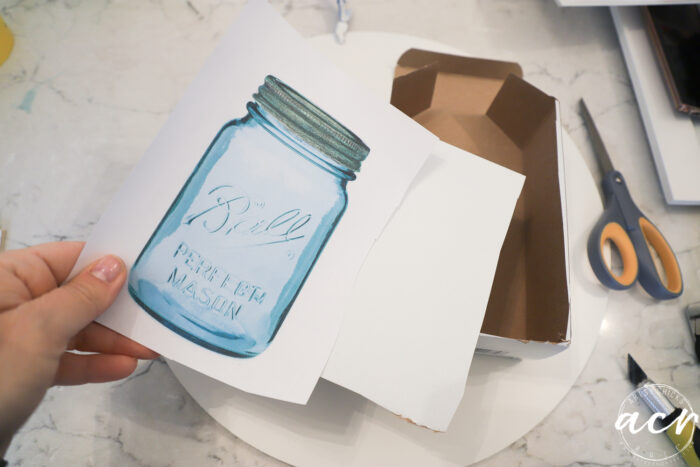 I used my Decoupage and Transfer Gel to attach it to a piece of the cardboard and then once it was dry, I cut it out below.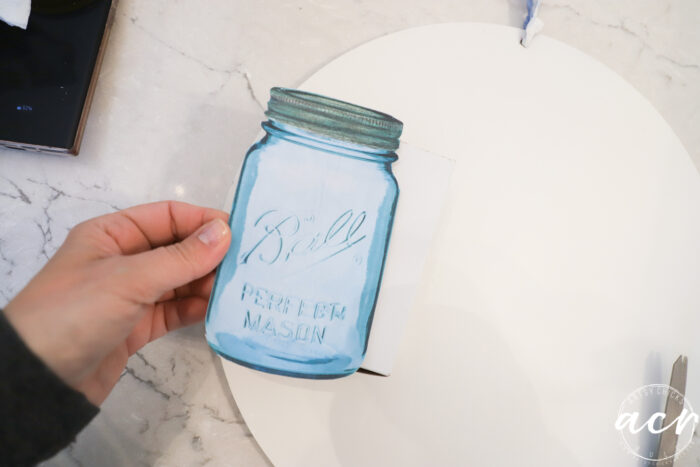 Isn't it so cute?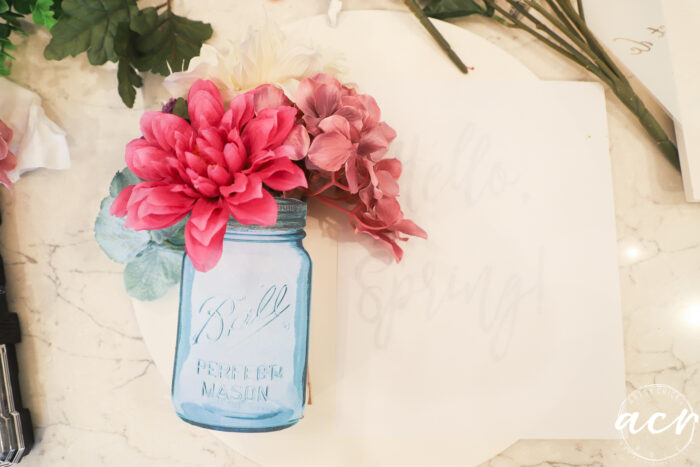 I laid everything out for placement before I attached the letters to the board.
Oh…let me back up a bit!
I worked in a program called Picmonkey to come up with the design and lettering.
Here is what I came up with first…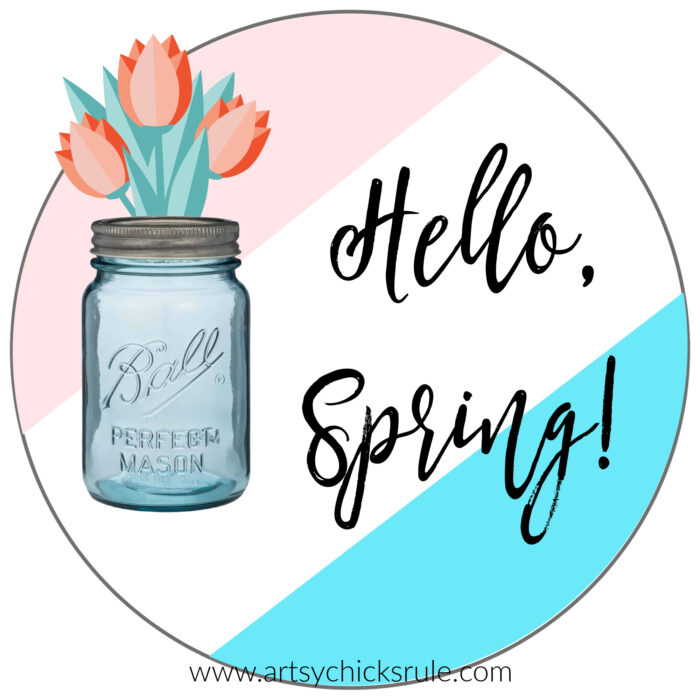 I didn't love something about it so kept going…here is what I came up with second…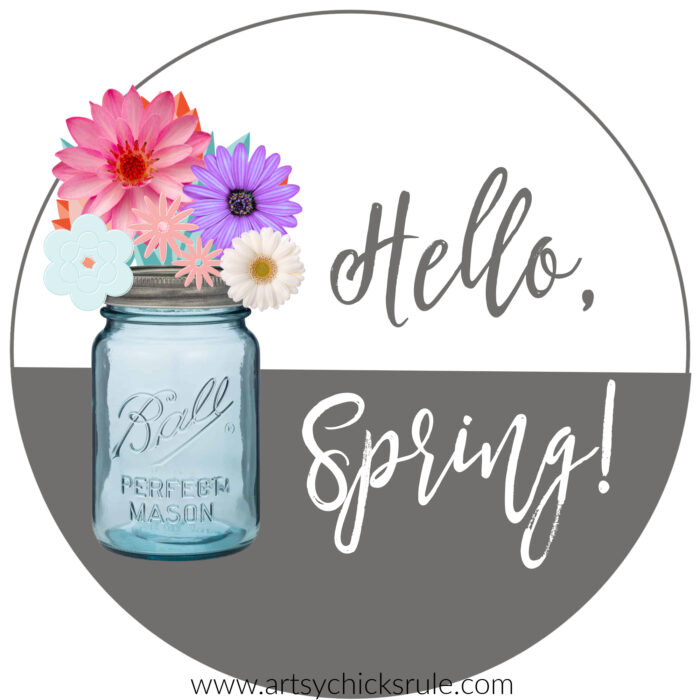 Yes, yes, that's it!!
Want the "Hello Spring" graphic?
>>>All of my graphics are free to my subscribers. Not a subscriber yet? No worries, you can become one right here. >>> Welcome!


>>>Then hop on over here to download! >>> Download printables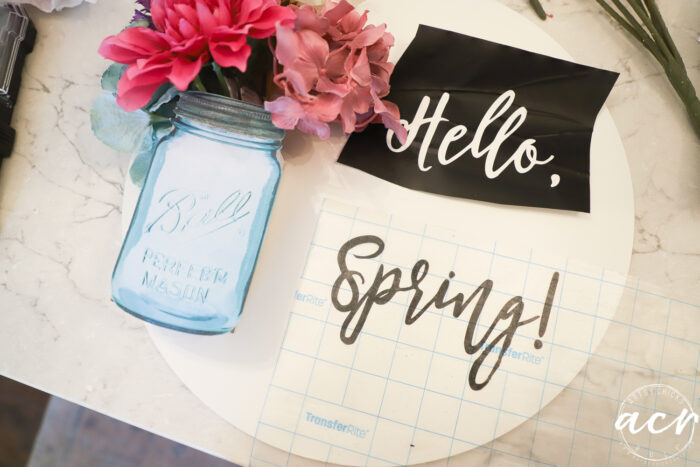 I used my Silhouette Cameo to cut this out. You can see how I do this right here.
As you can see above, I created one to be a "stencil" and one to be a …well, can't think of what to call it but basically, I lay down the word spring and then paint the board. Then I remove the vinyl letters to leave the white underneath. You'll see below.
I measured and taped the board to paint. (and transferred the vinyl letters to the board)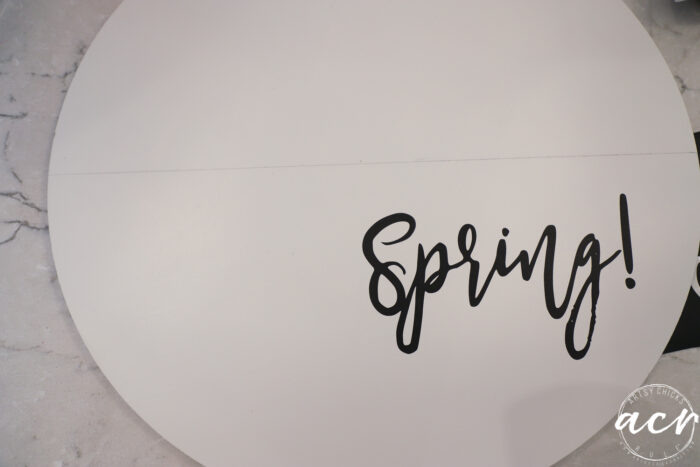 Then I used tape to create a nice, crisp line.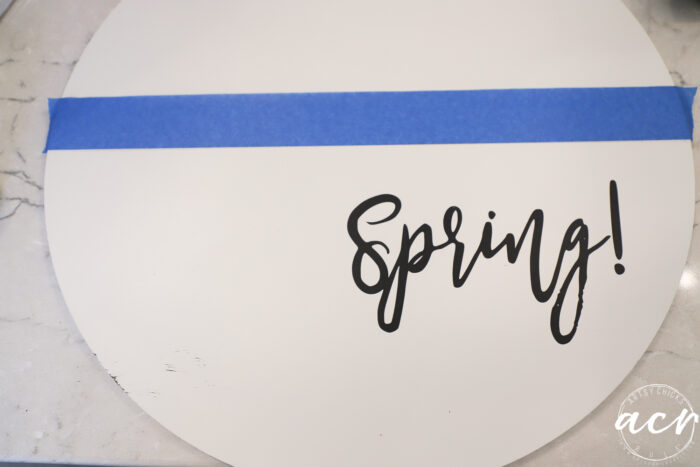 I used these two paint colors (Ash and Soapstone) mixed together to come up with this pretty, muted black shade.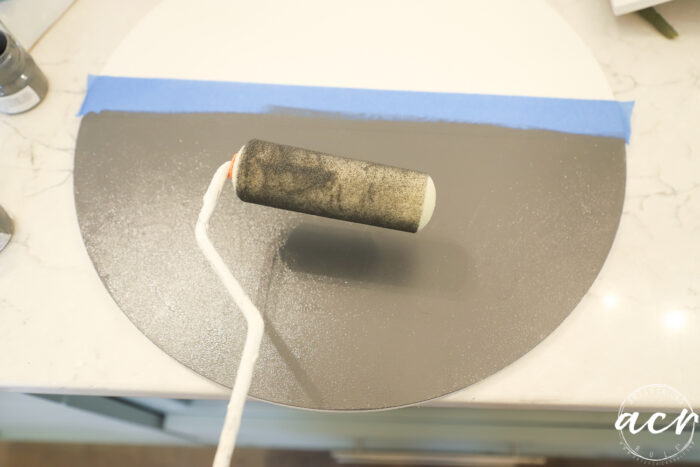 Except…a nice, crisp line I did not get. Boo.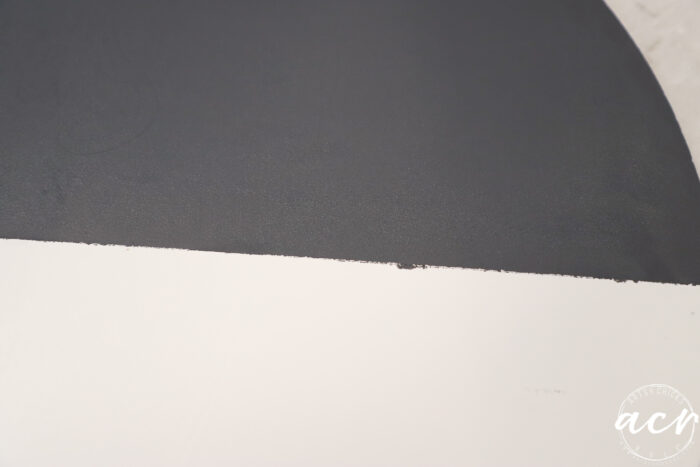 That's what I get for not using my favorite tape!!
So I did it again with my favorite tape.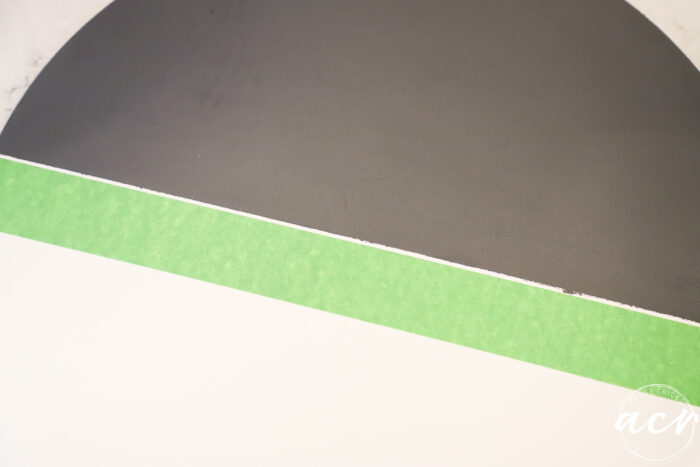 FrogTape for the win! Look how crisp and straight it is. So good.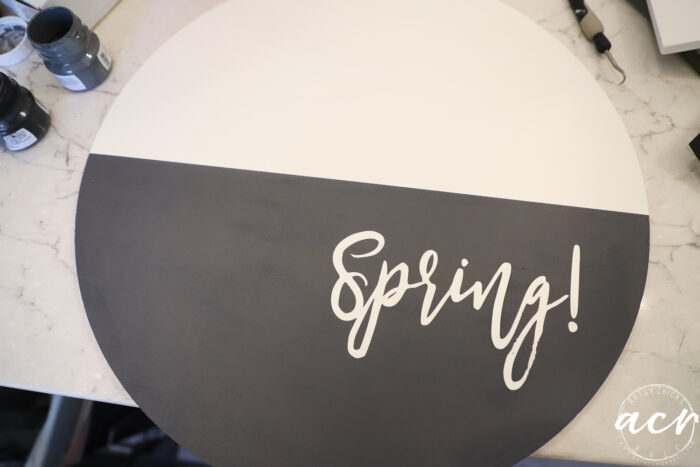 See how I've pulled the black vinyl letters revealing the white underneath??
Now I'm going to use the "hello" portion like a stencil to create the gray/black letters.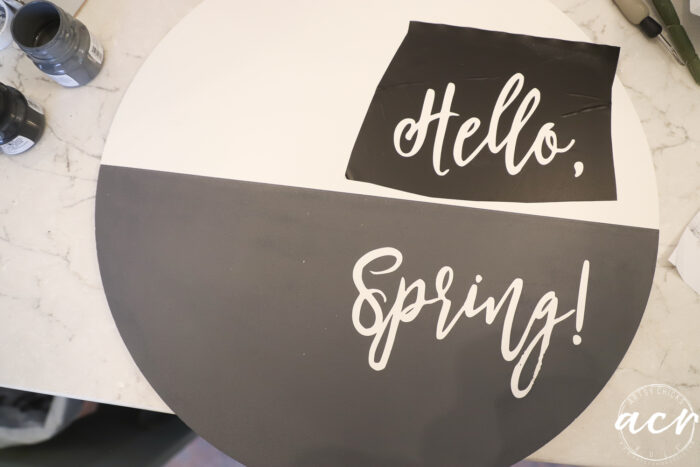 Voila!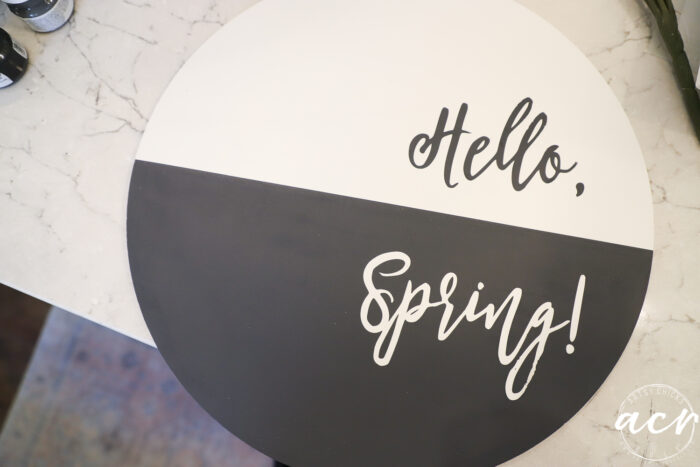 Easy peasy!!
Hot glue the box to the board, add flowers and done!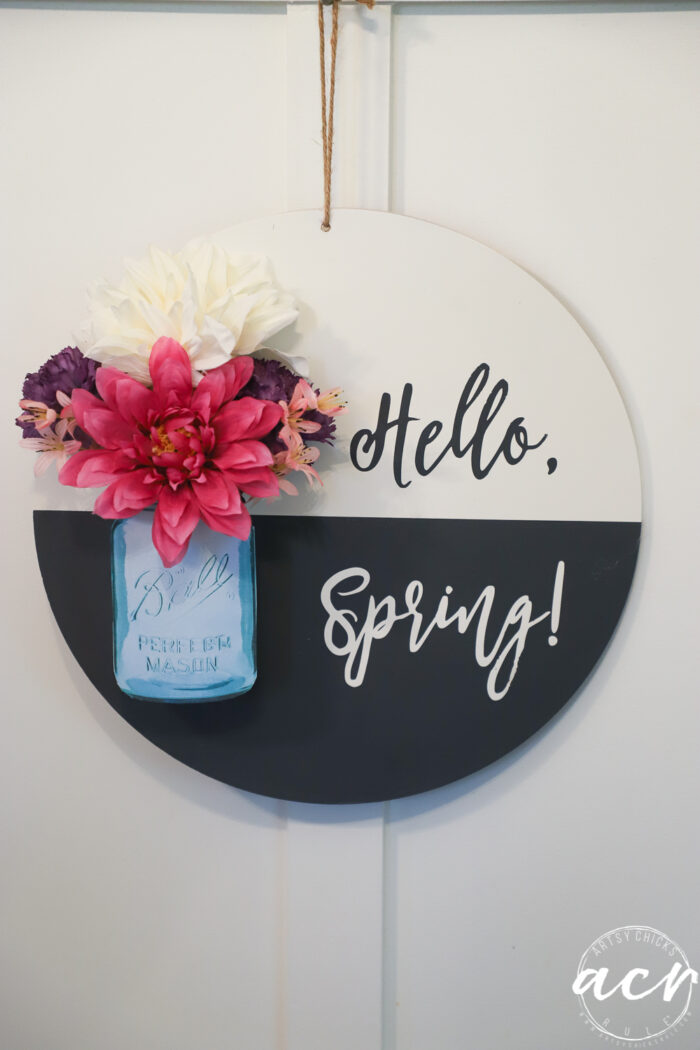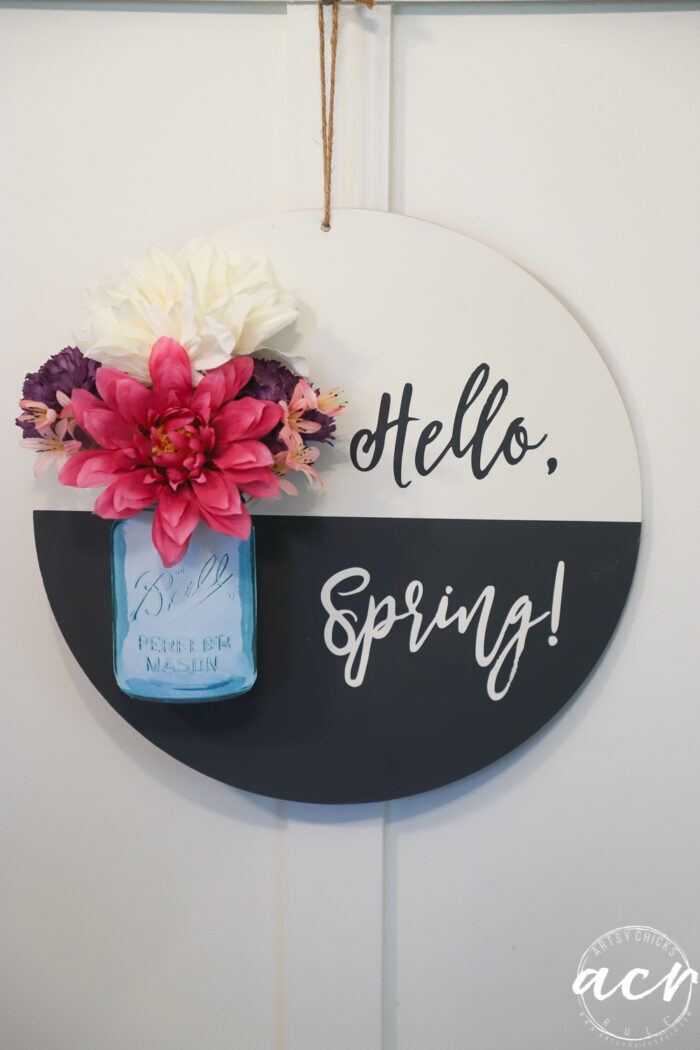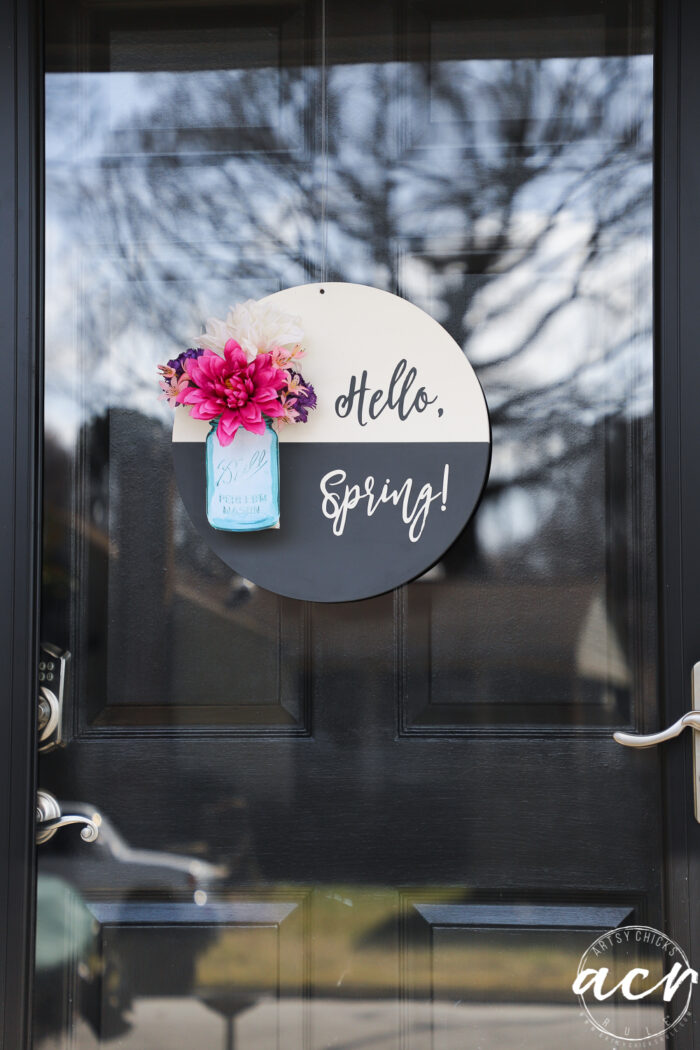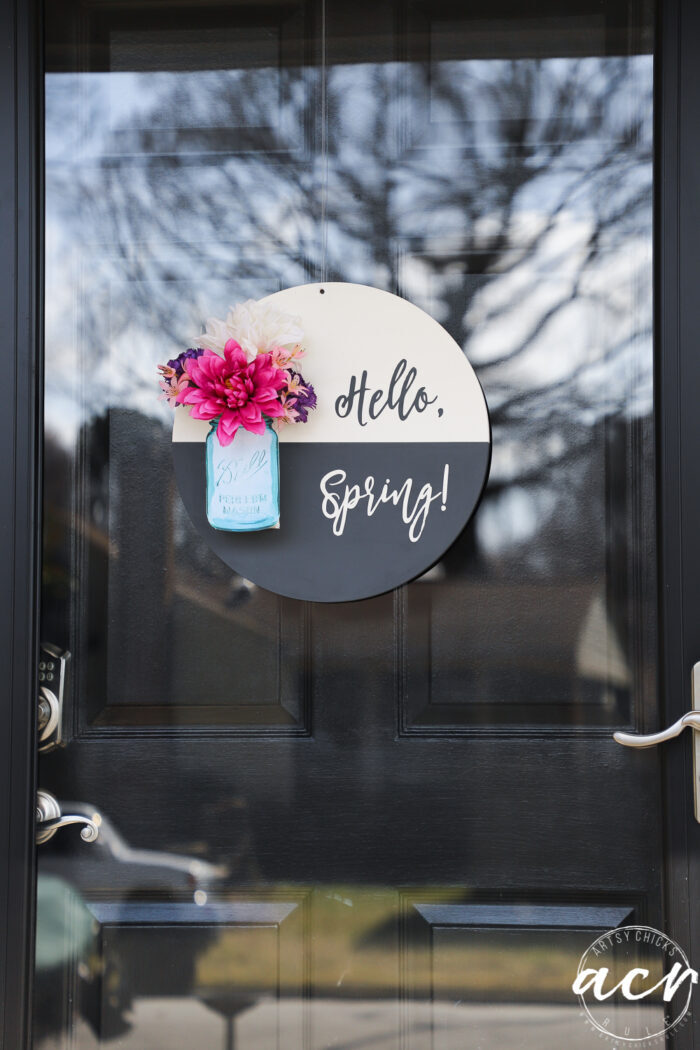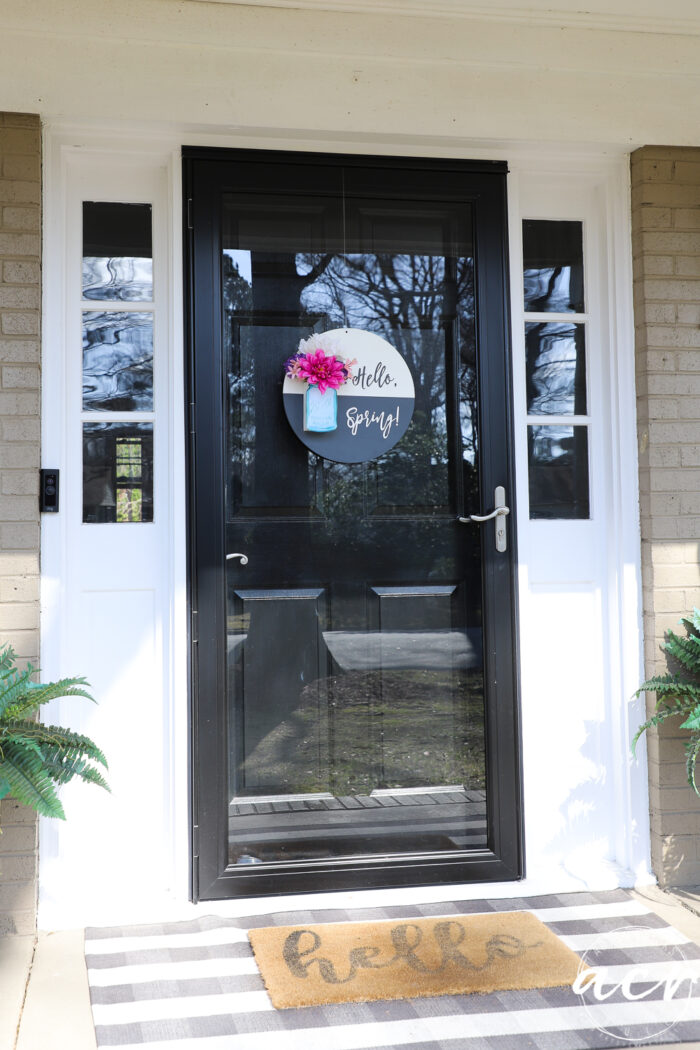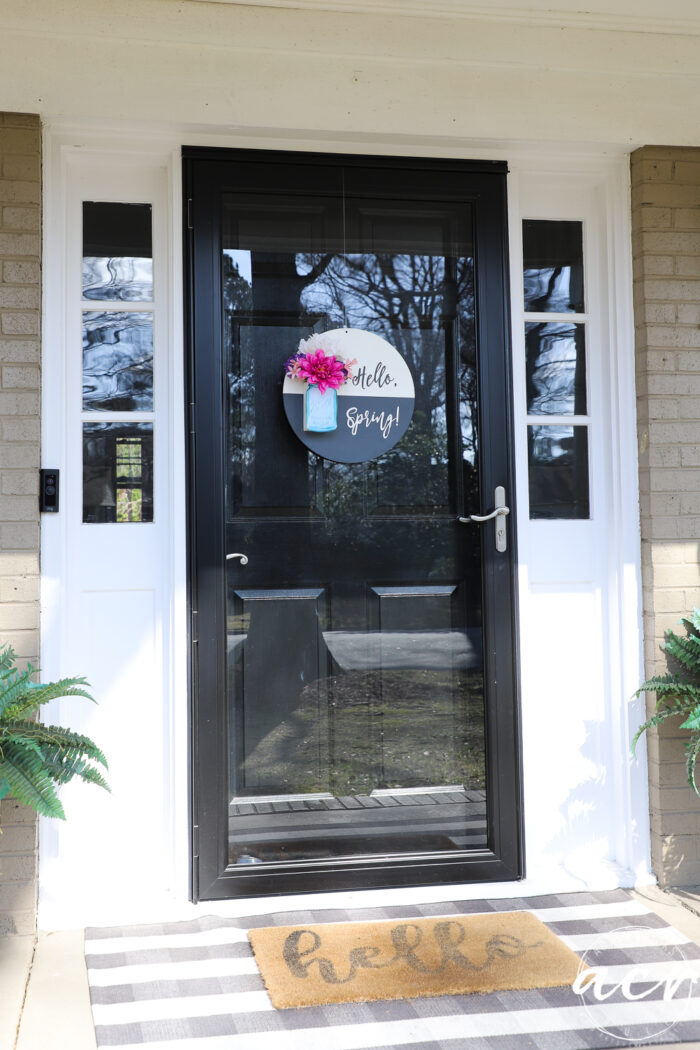 I love how it turned out.
And I think it goes great with the "black and white" porch I have going on out here.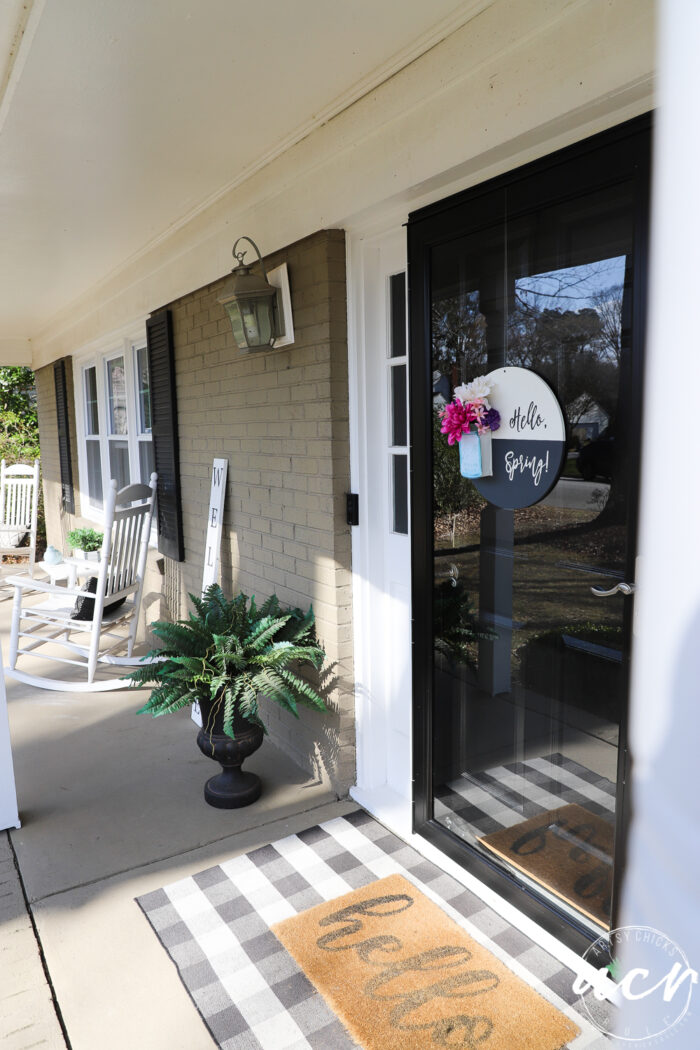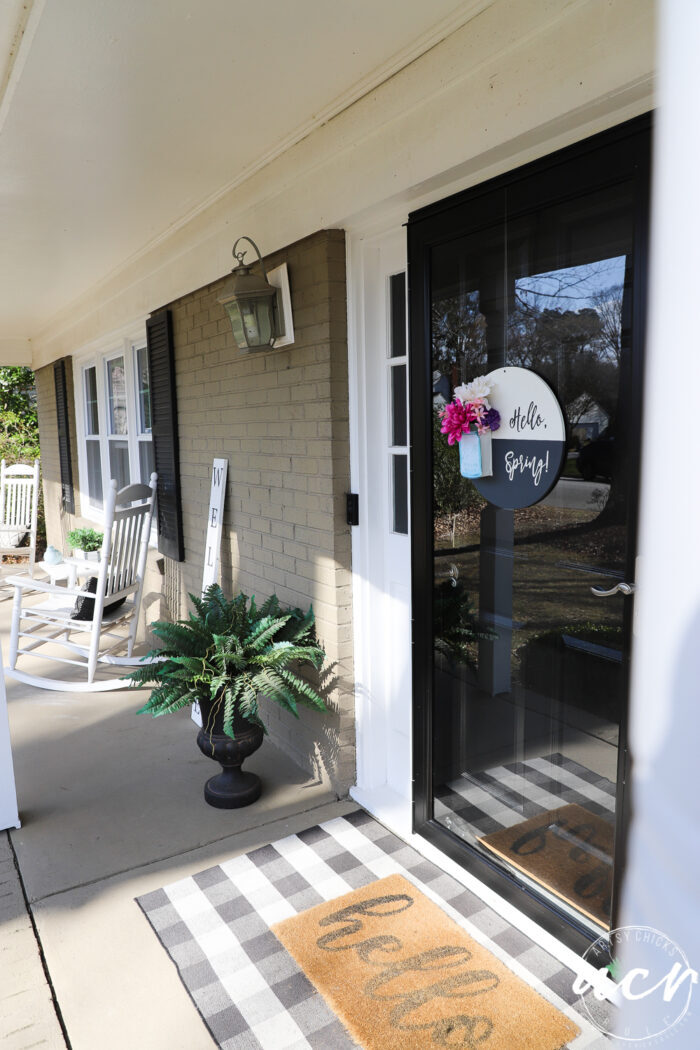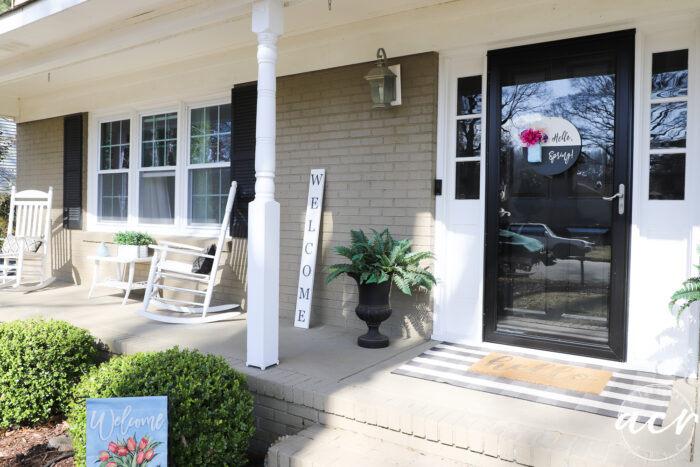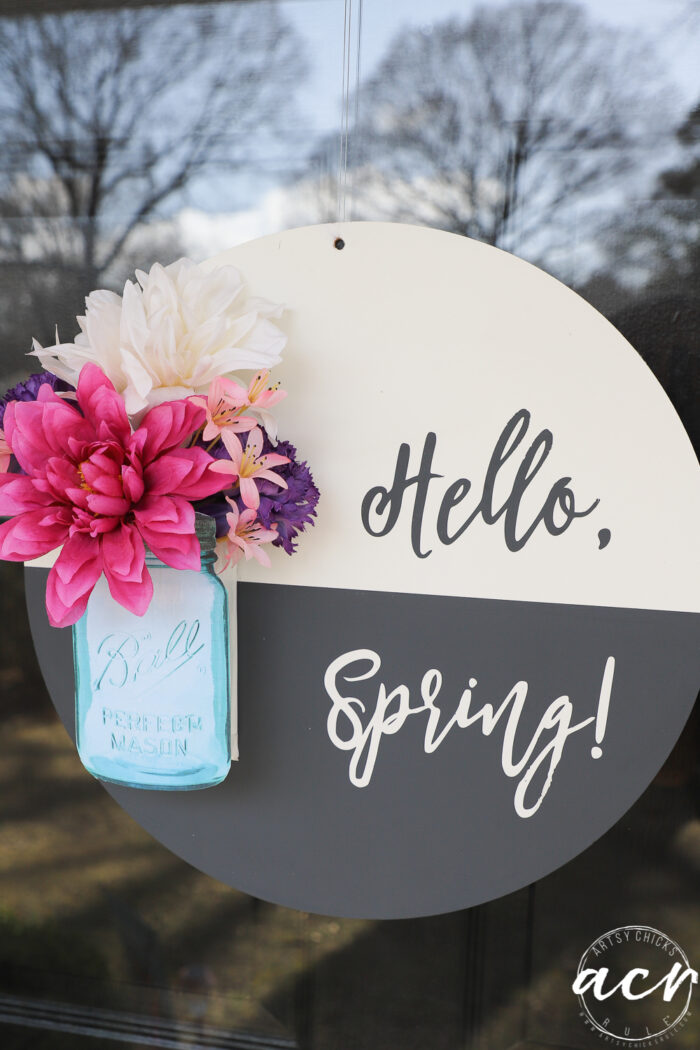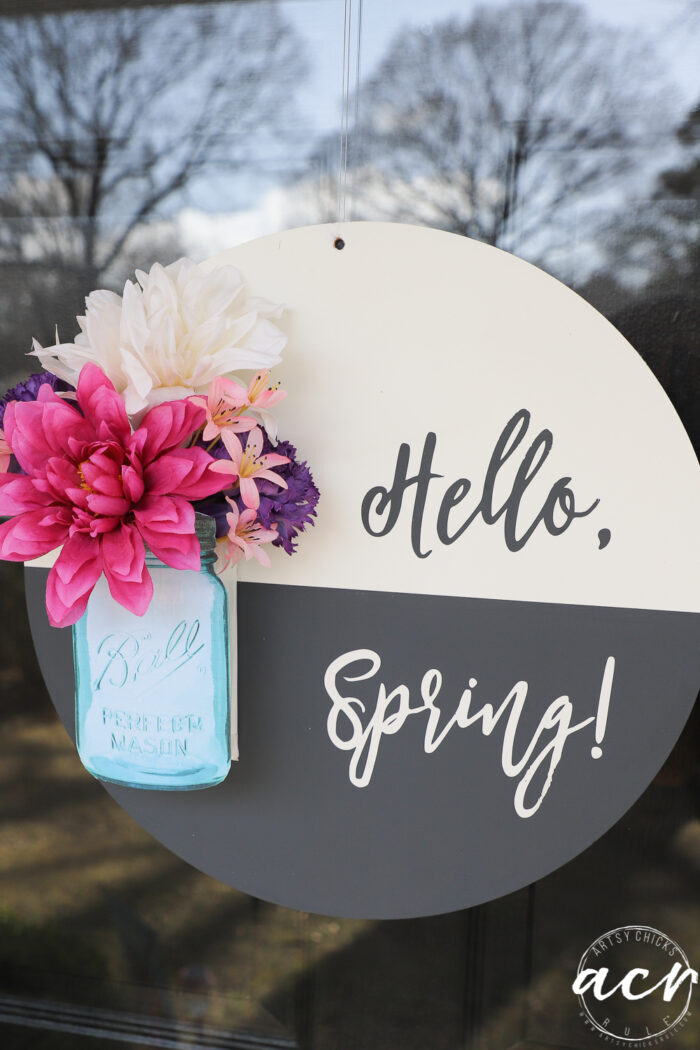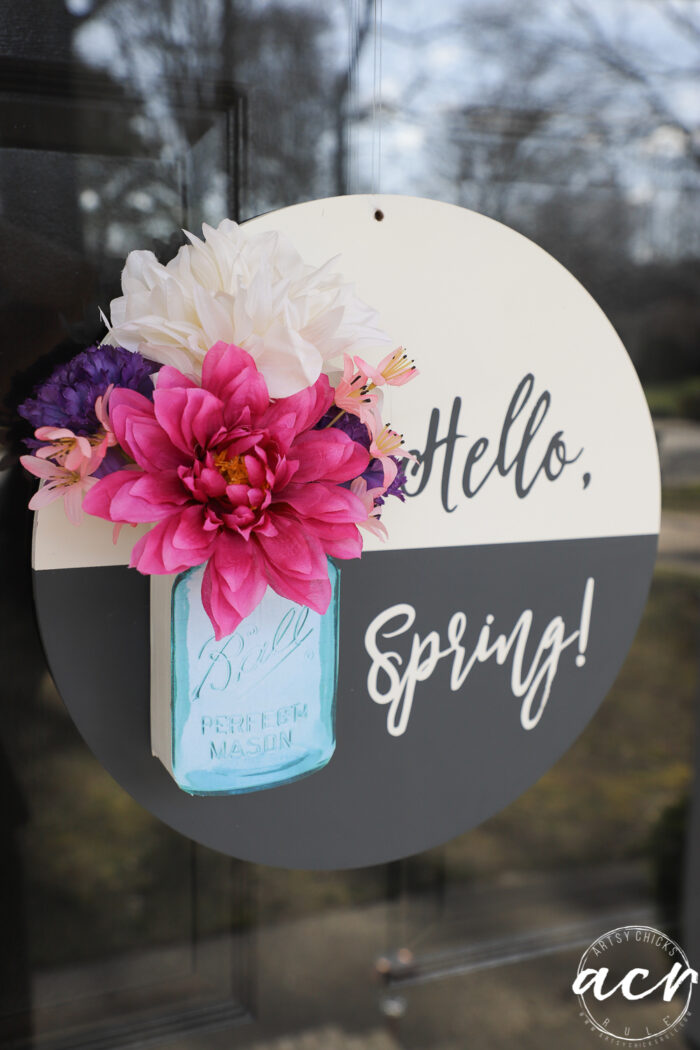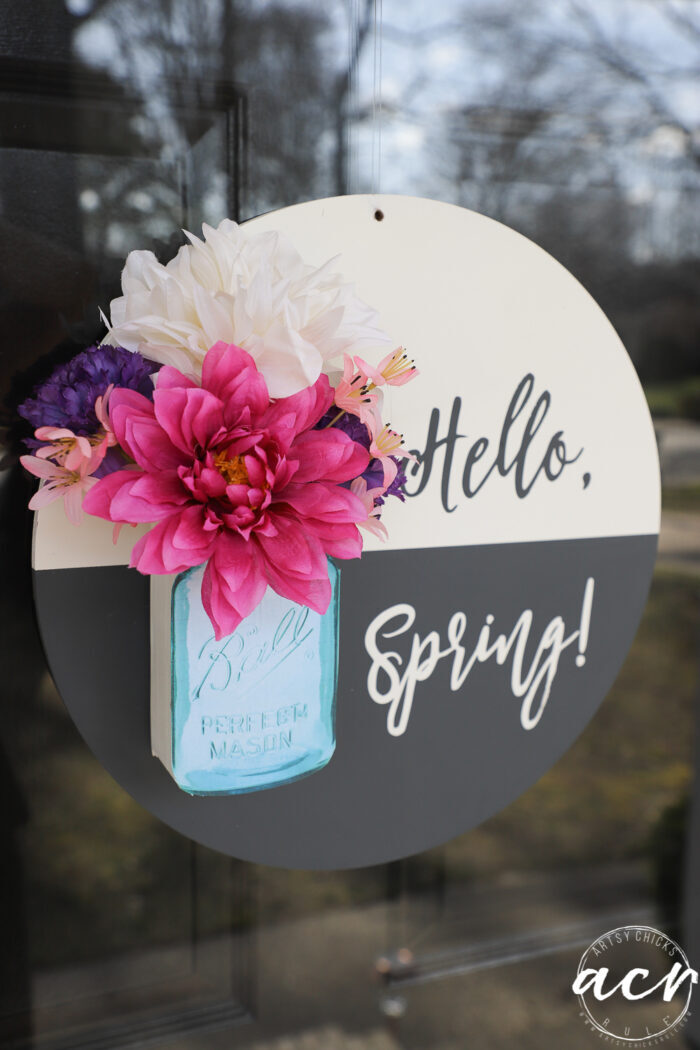 I have it hanging with fishing line. I use it all the time because it's strong and basically invisible.
Would look cute hanging on the mirror here in our foyer too.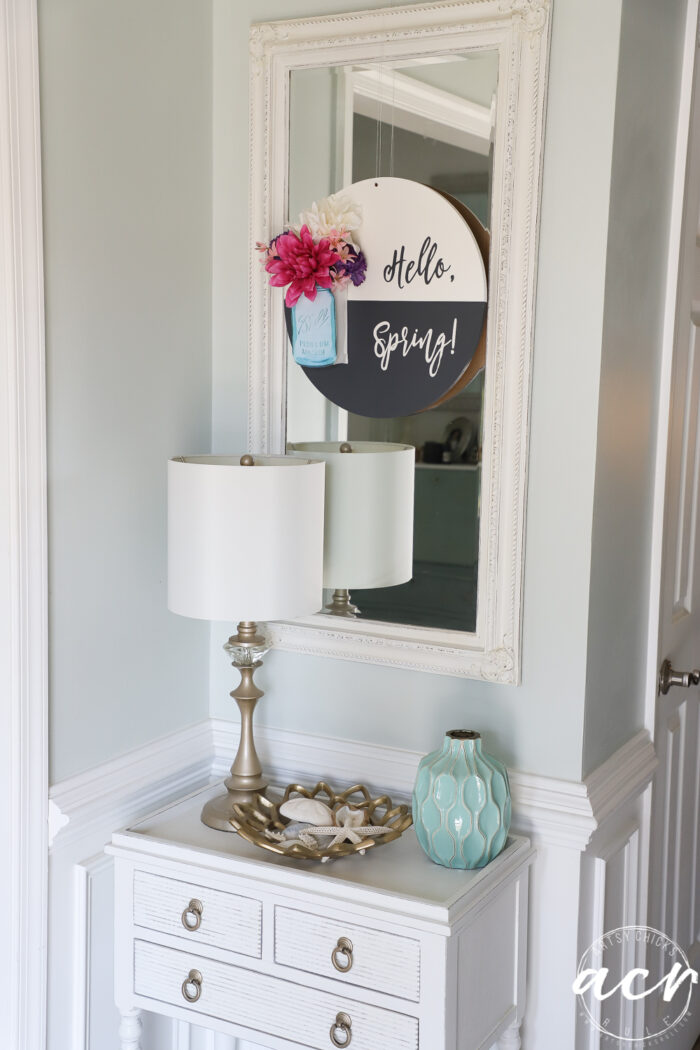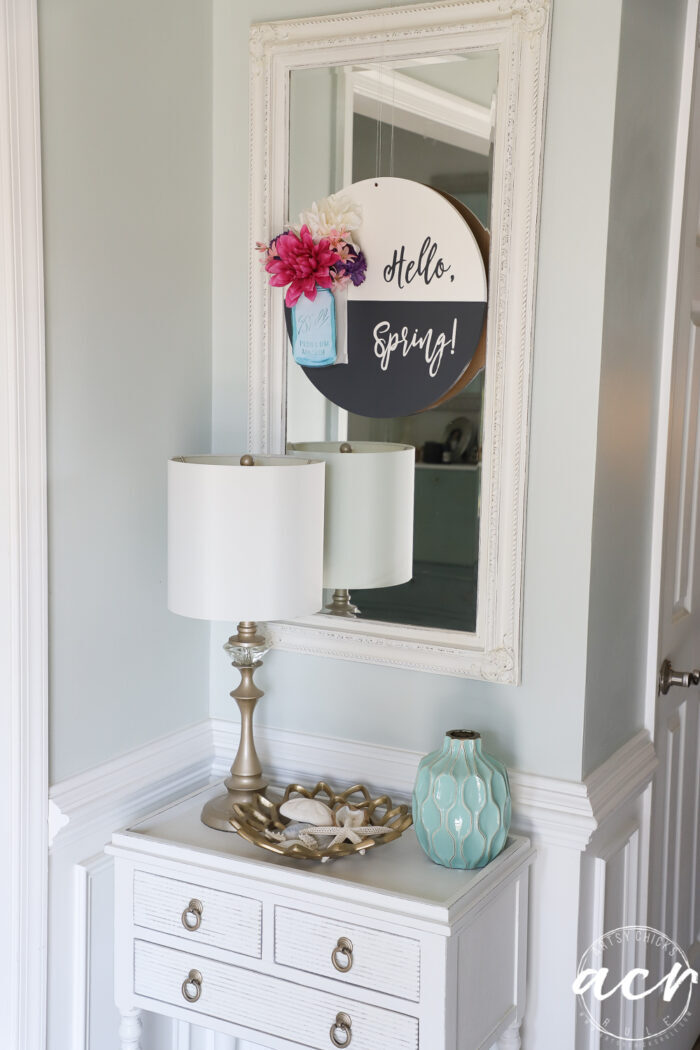 This was so much fun! Hope you enjoyed it. :)
PIN it to save it!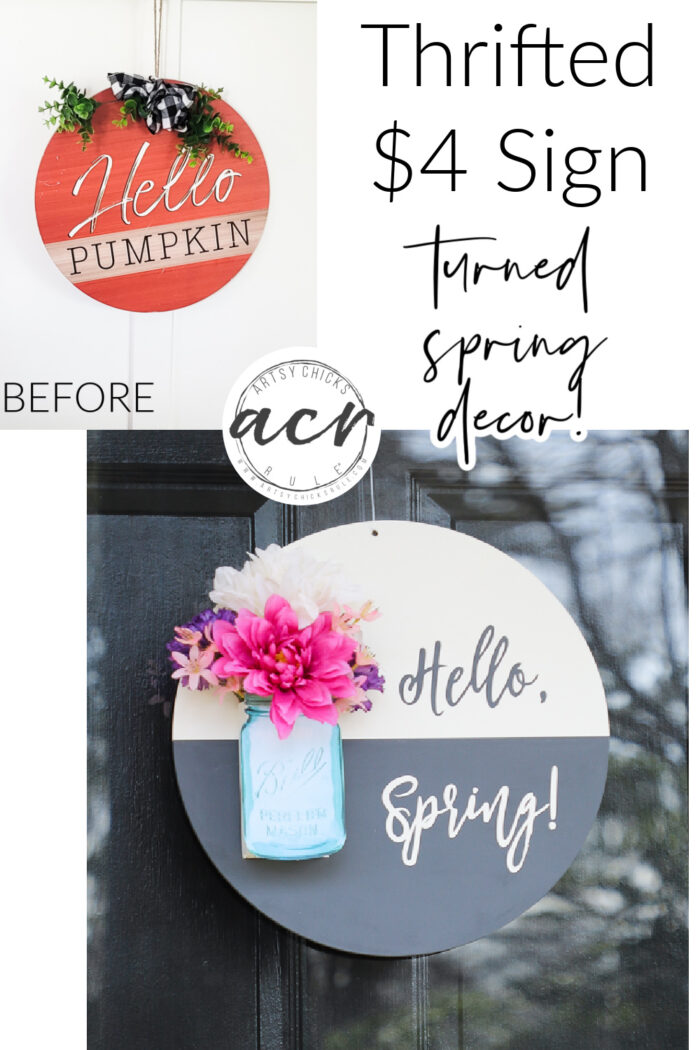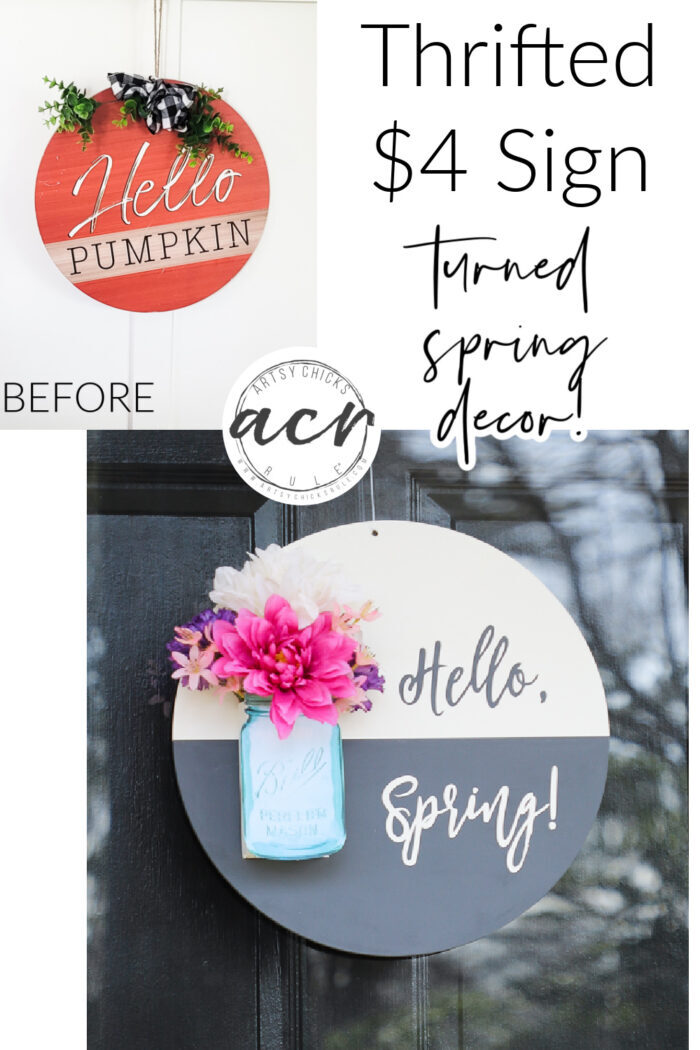 But don't go yet! Hop on over and visit my friends' makeovers below: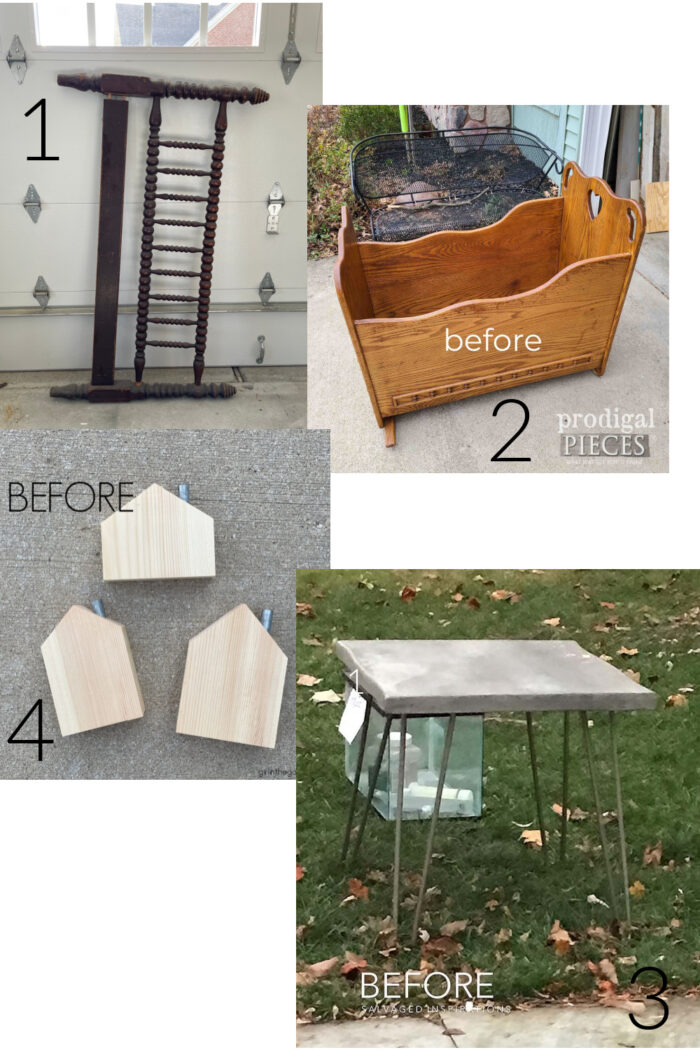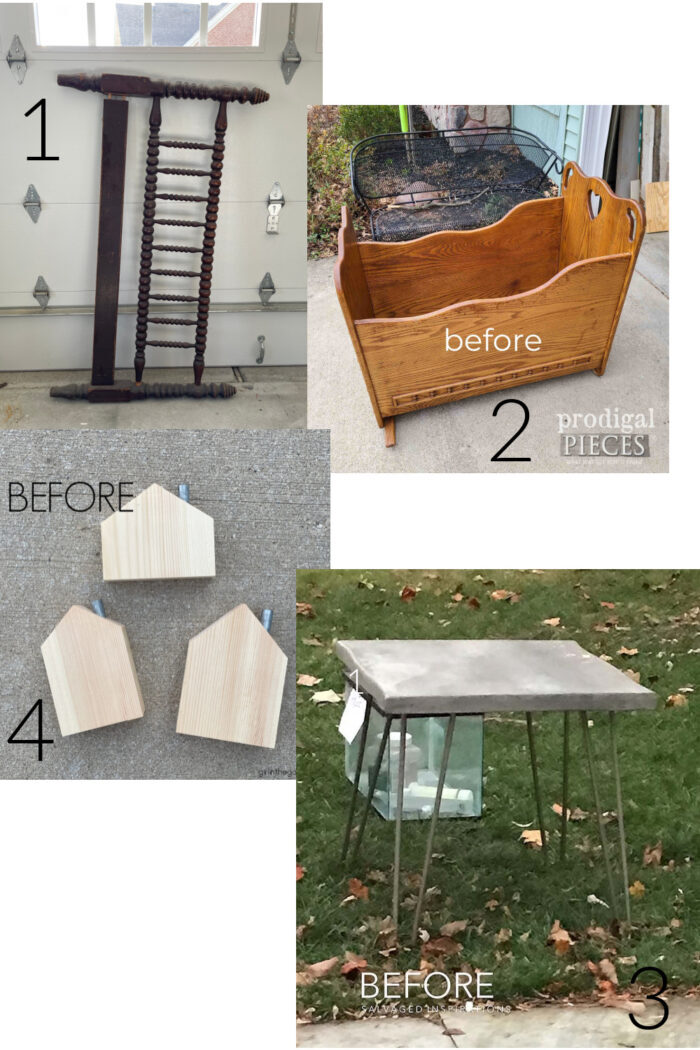 Have a wonderful week friends!
I'll be back later with this one from my recent thrifty haul…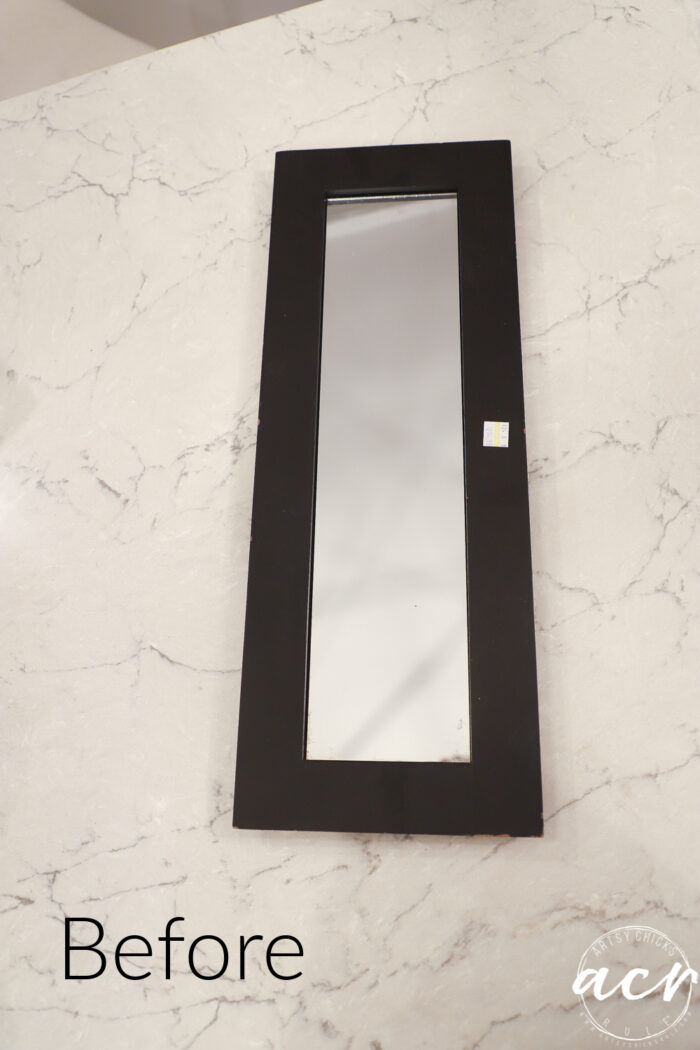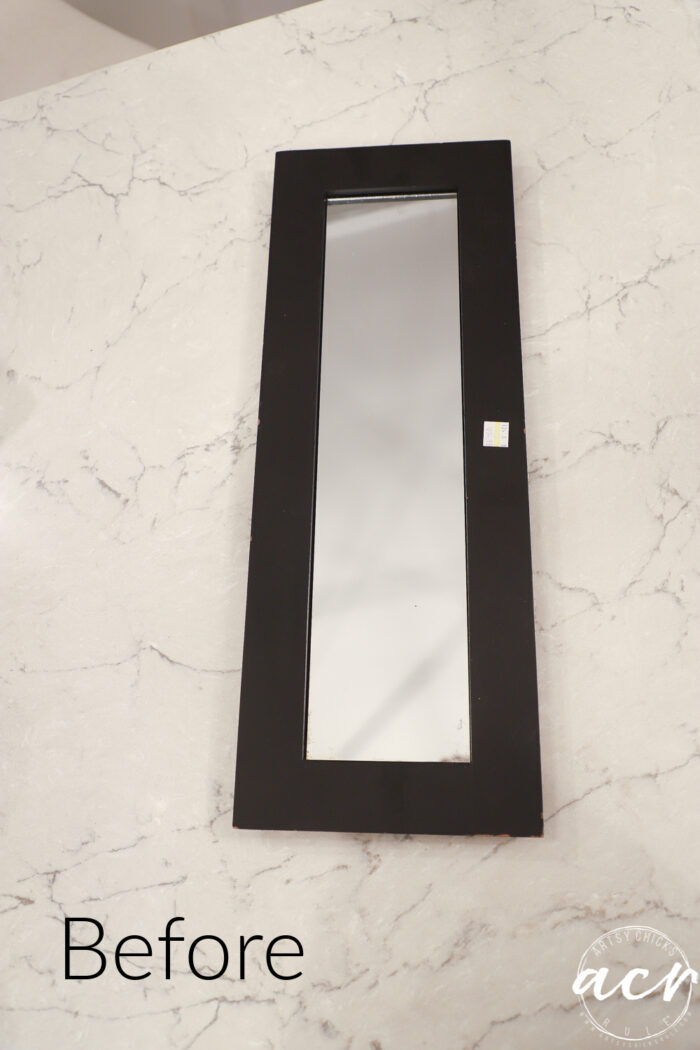 UPDATE!! You can see this one now, here.
See you then!
xoxo