This post may contain affiliate links. Please see disclosures here.
Hello friends!
I hope you are having an amazing week. I'm back today sharing another one from my recent haul.
It didn't turn out as I had planned as you'll see below. But that's how things go sometimes, right?! lol
This is my recent haul…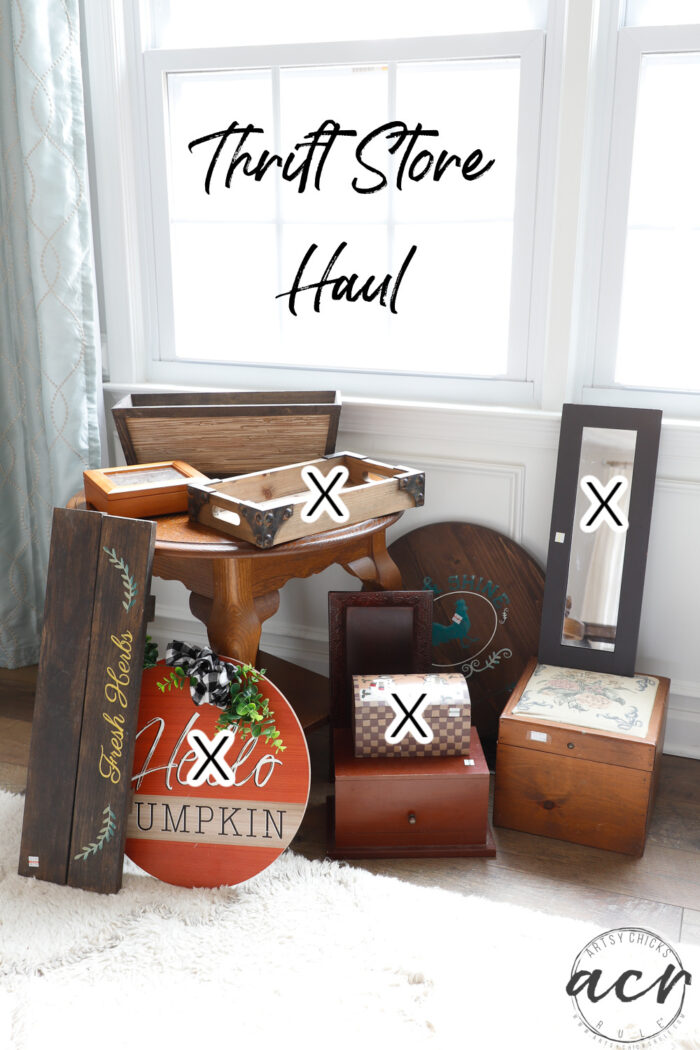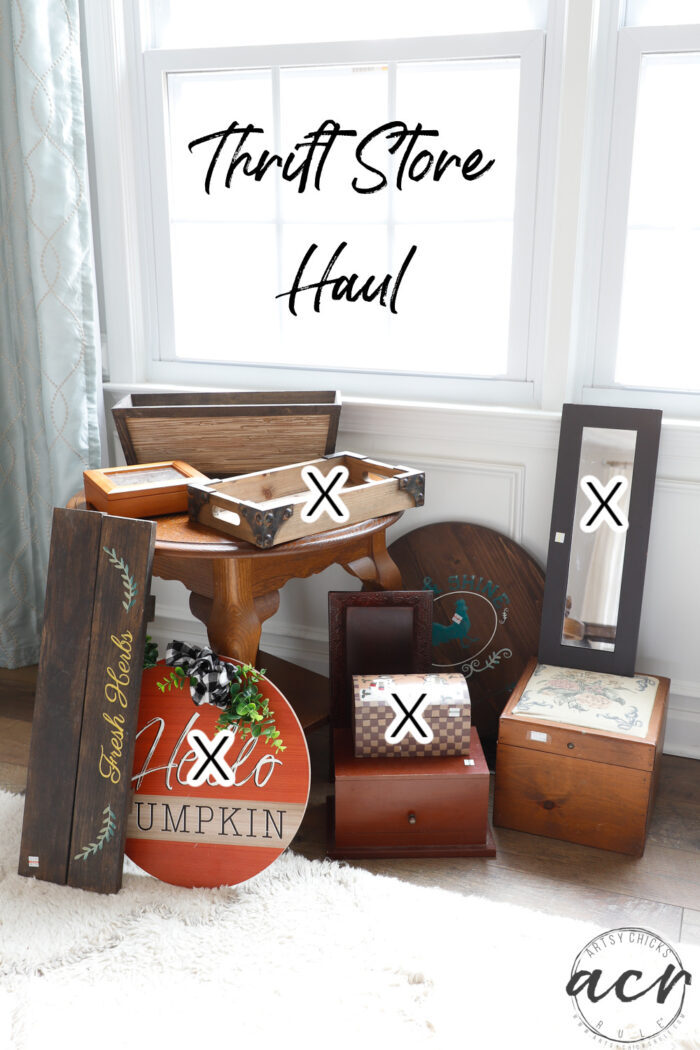 …with one more marked off. Yippee! Getting 'em done.
Missed any? You can see them right here:
Makeover Using Transfers
Here's how this one started…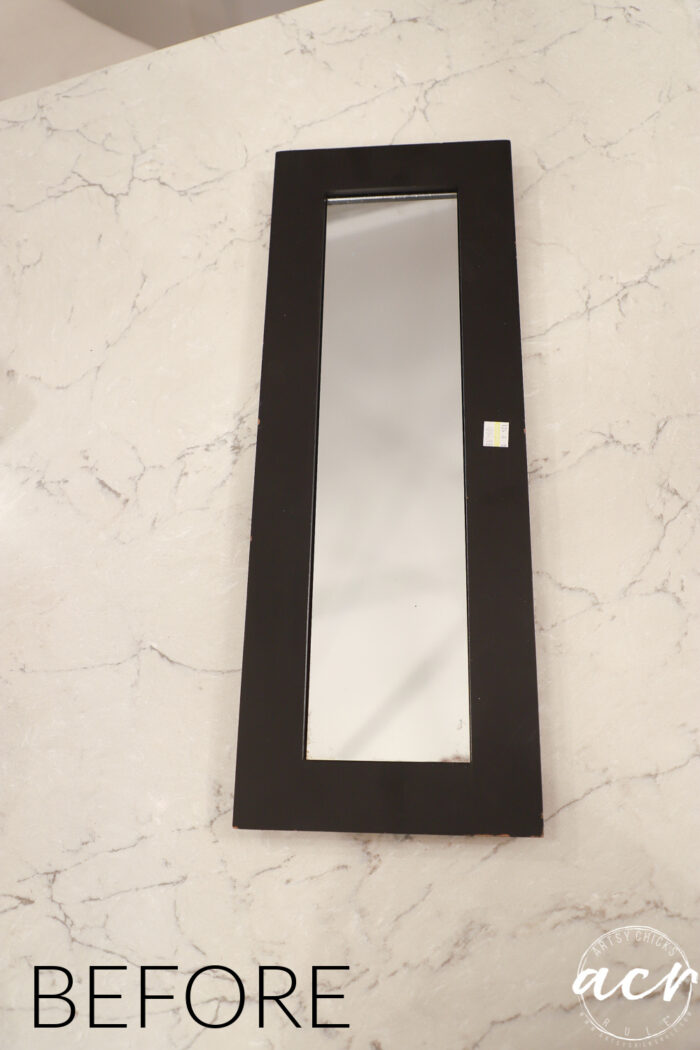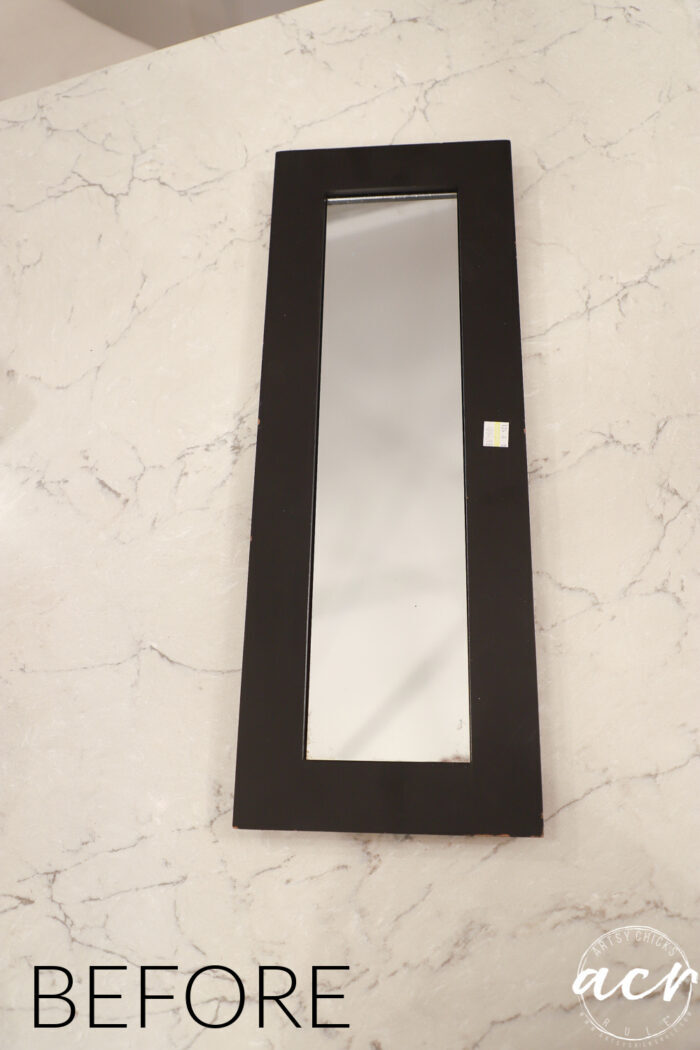 My vision for this one was to paint it a warm beige-y color and stencil French writing in white.
So I began by taping it up to spray with primer to cover as much of the dark color before painting.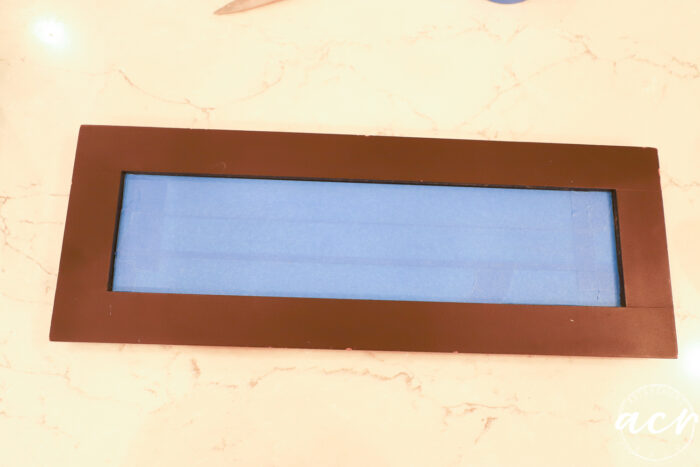 (the frame is not really that light…the lighting in the photo is off)
All painted with Cobblestone (a great color!) …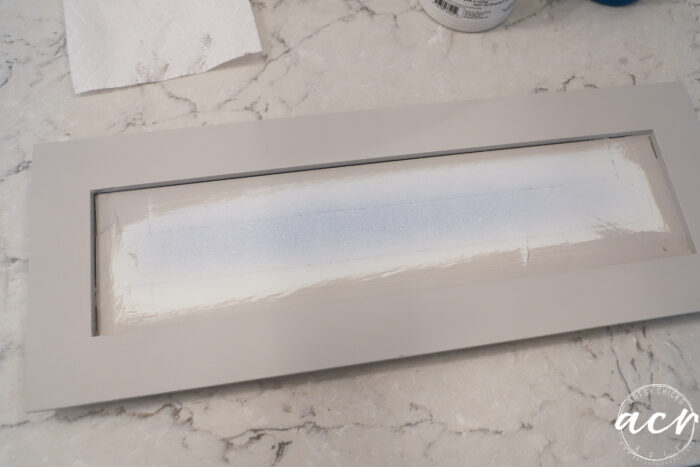 And stenciling on the white with this French stencil…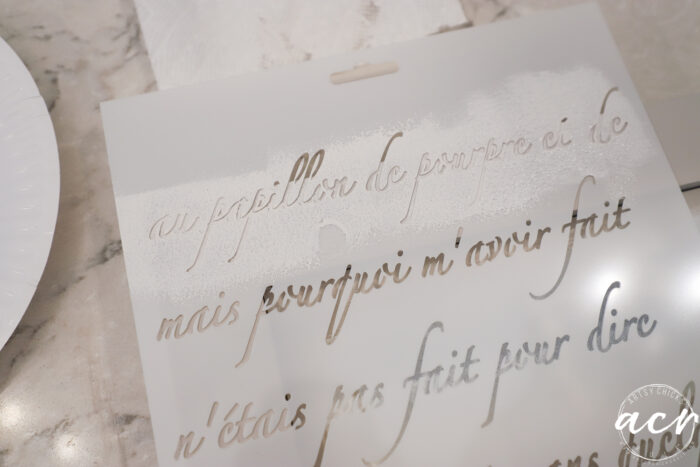 I wasn't really loving it after the first row but decided to keep going to make sure.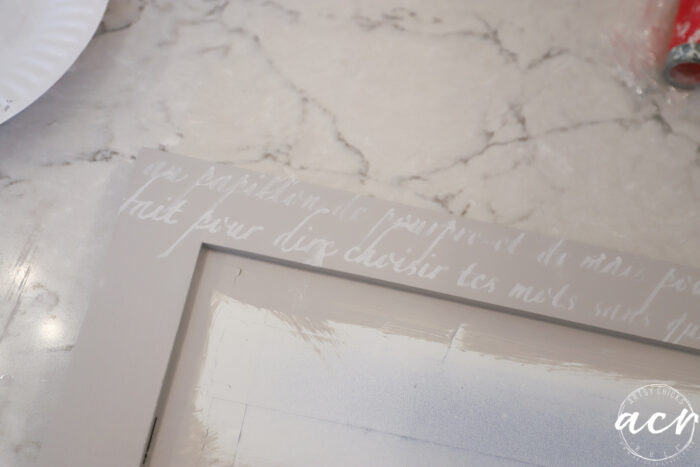 I still wasn't at all feeling it so stopped and changed directions. Darn, but hey, that happens sometimes.
I painted over the whole thing with the soft white I was using for the script (Victorian Lace).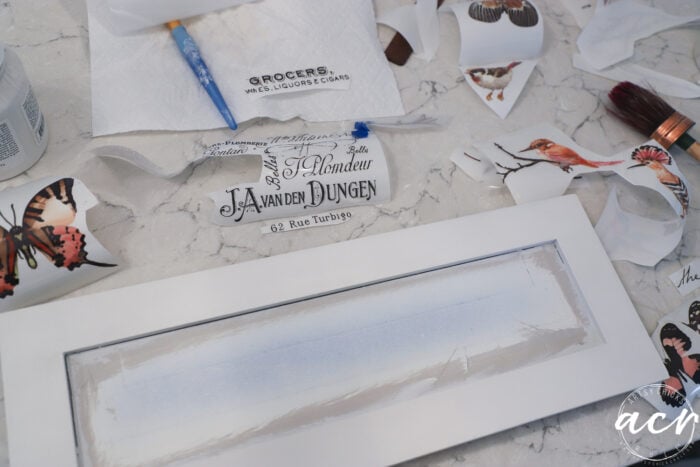 Then I pulled out my furniture transfers scraps and pieced together a few to use.
I think most of them came from this transfer set.
I played around with the decor transfers on the little mirrored tray …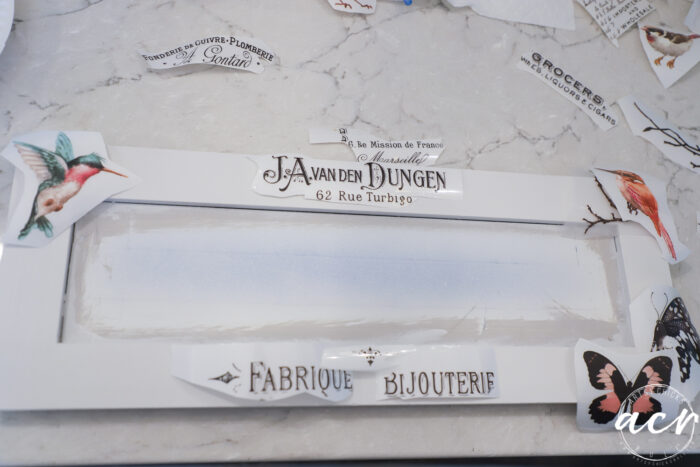 …until I decided I liked what I saw…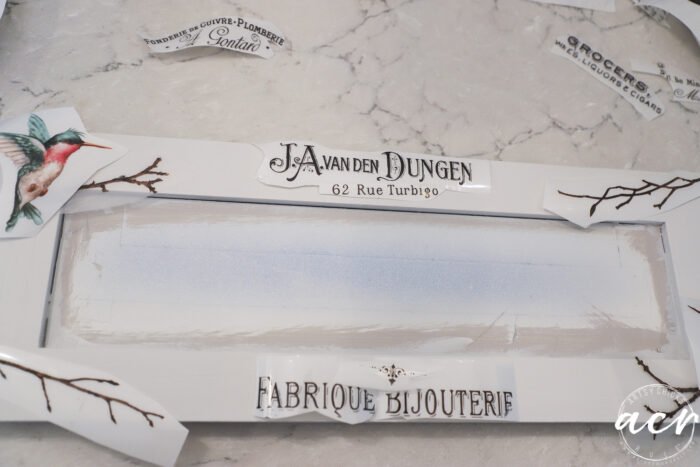 Applied them and done!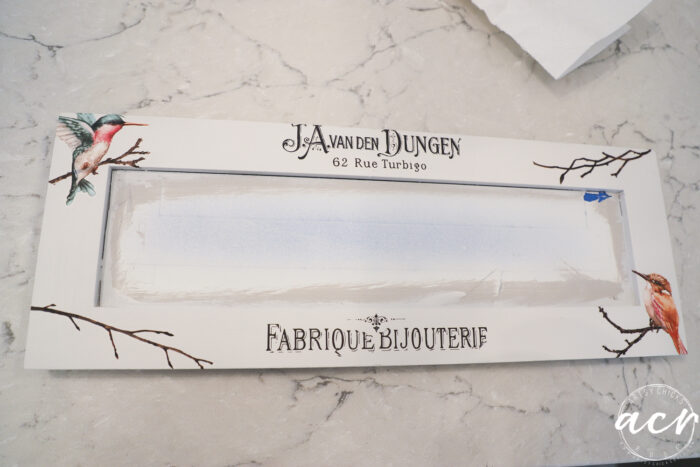 Well, not done, done, I then applied one coat of Matte Tough TopCoat.
Now it's done.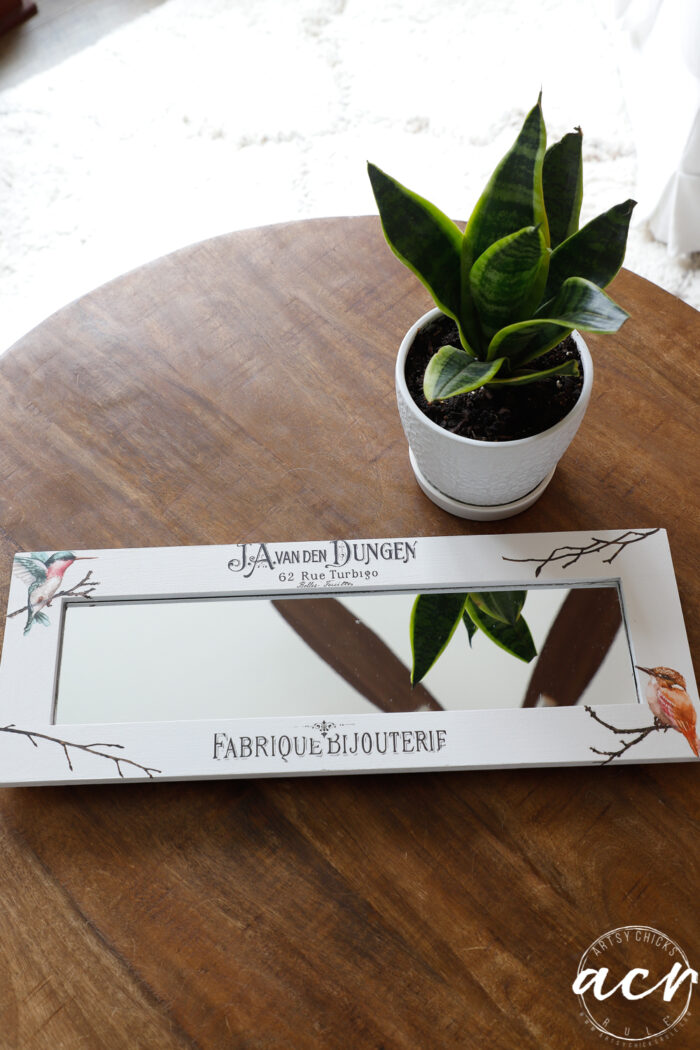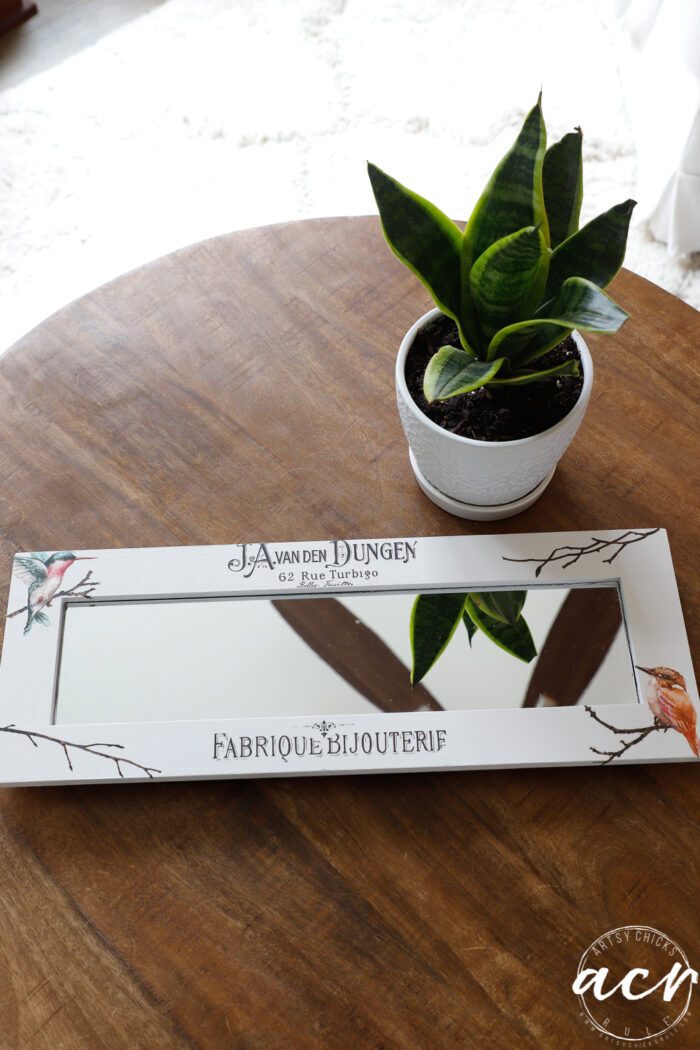 Sweet with the birds on the branches. I decided I'd use the butterflies on something else.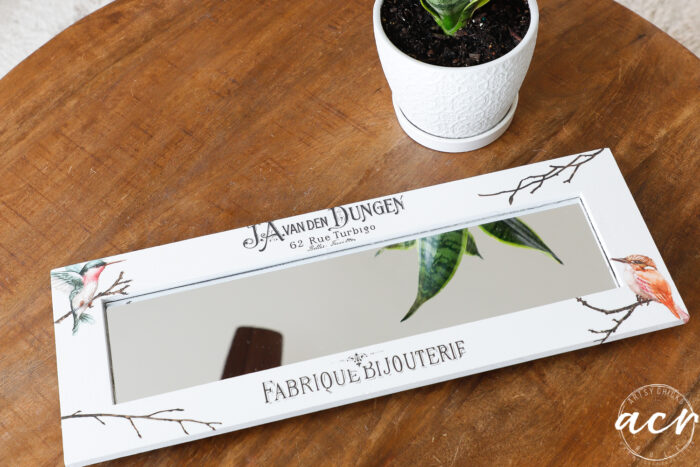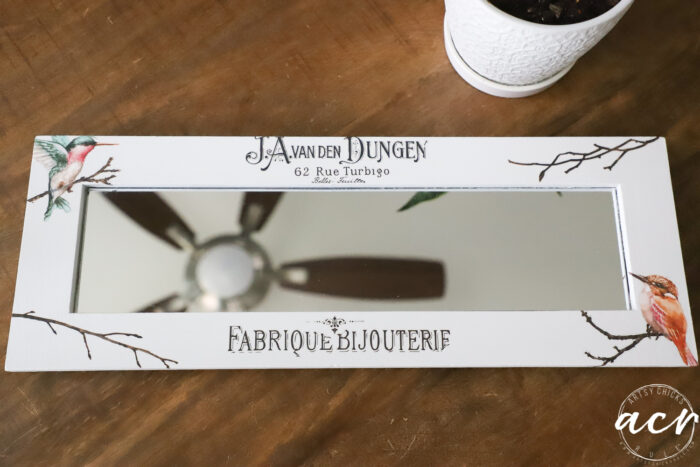 I wrapped the transfer around the edges where needed.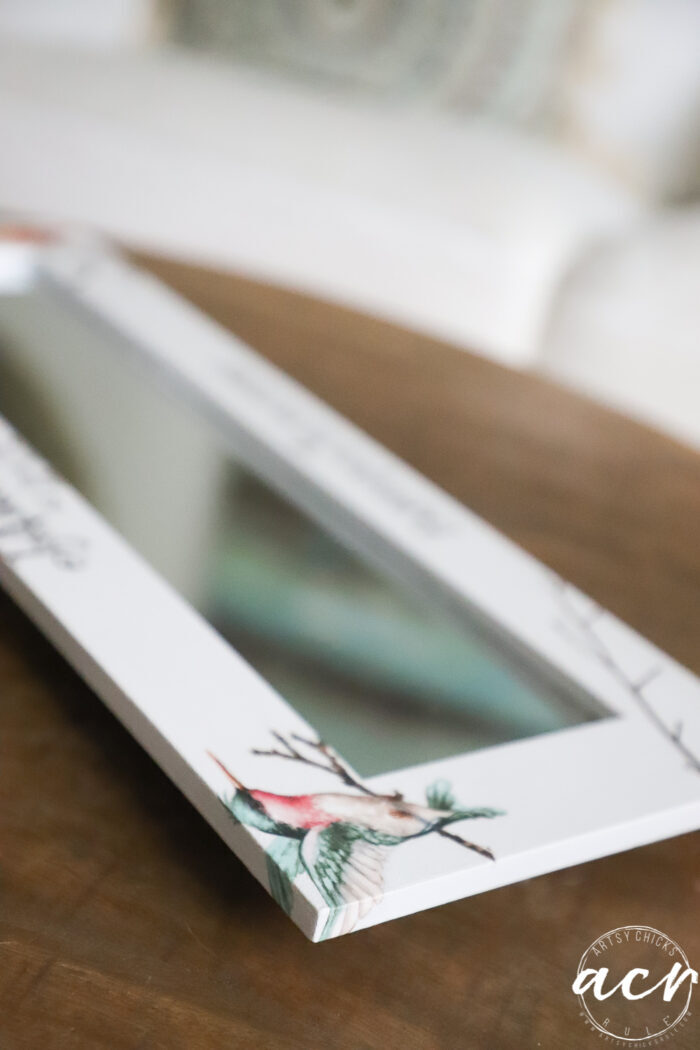 So sweet. Much better than how it started!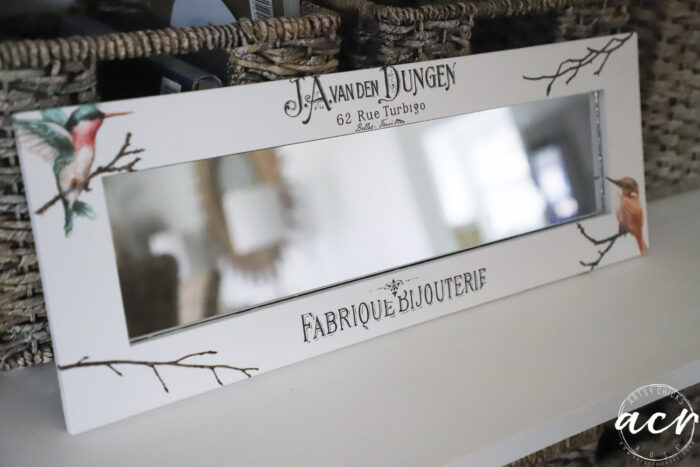 And simple too.
Would've been even simpler had I not had to do a "do-over"! haha!
PIN it to save it!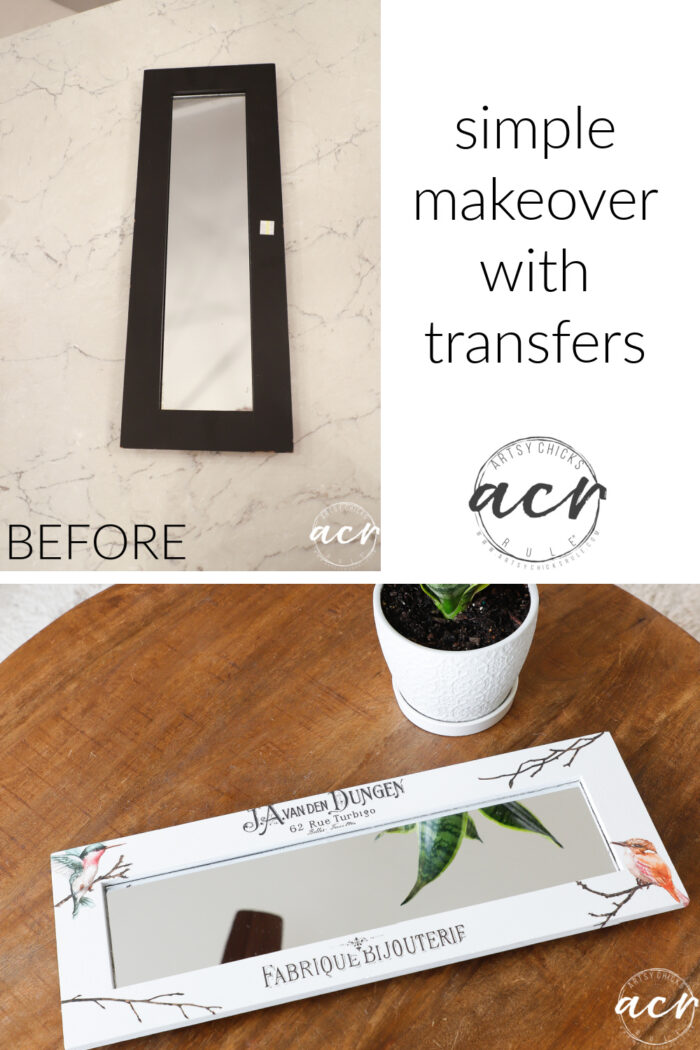 Stay tuned next week! I'll be back with this one…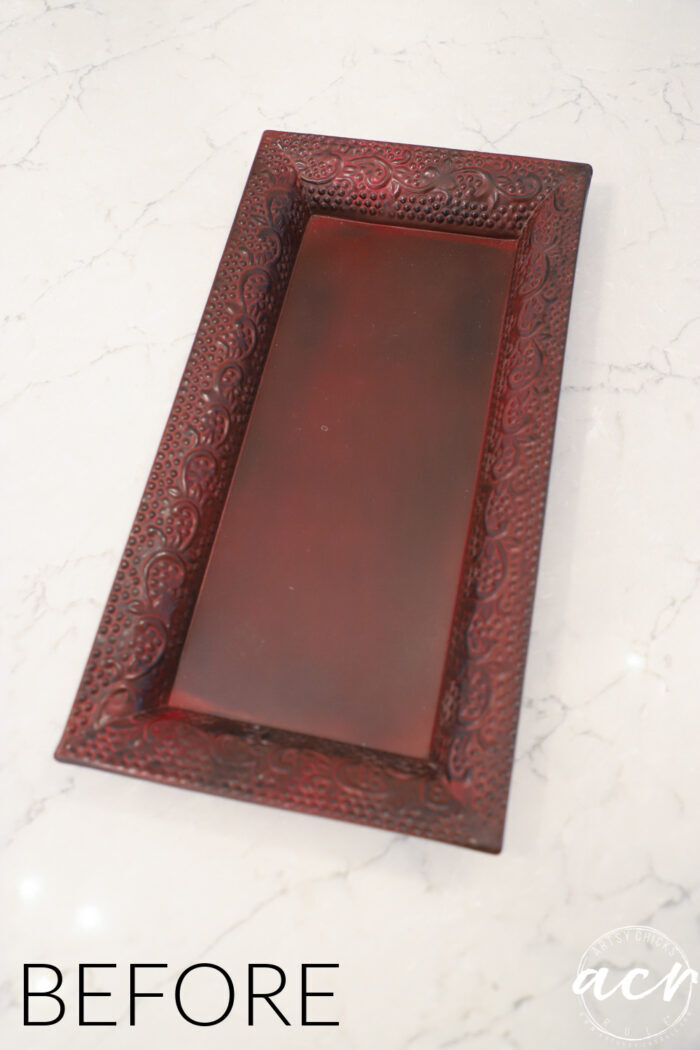 UPDATE!! You can see this one now, here.
See you then! Have a wonderful weekend, friends! Follow along with me over in the Outer Banks this weekend over on Instagram. :)
xoxo