Scrapbook Paper Decoupage Tray Makeover
This post may contain affiliate links. Please see disclosures here.
Hello, my wonderful and crafty friends! :)
I hope you had an amazing weekend! We had snow! What?! It didn't do a thing and didn't last all that long but what the what? It needs to go away now, I'm ready for spring.
This weather has been weird this year but what's new? It's always warm one day and freezing the next around here. lol
So, to catch you up, we are still working on our beach condo when we can and finishing up our hall bath remodel. It is this close to being complete…yippee!! Did you see my stories over on Instagram this weekend of the tile floor I stenciled in there?? It looks so good! I will be sharing all the details on that soon.
Today I'm sharing another one from my recent haul.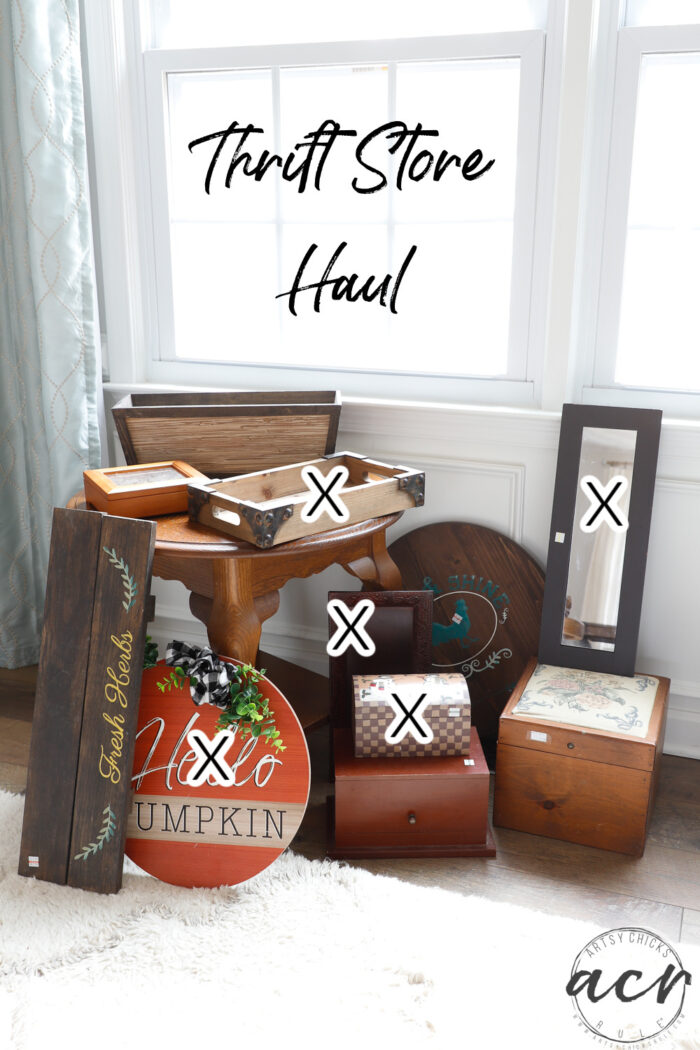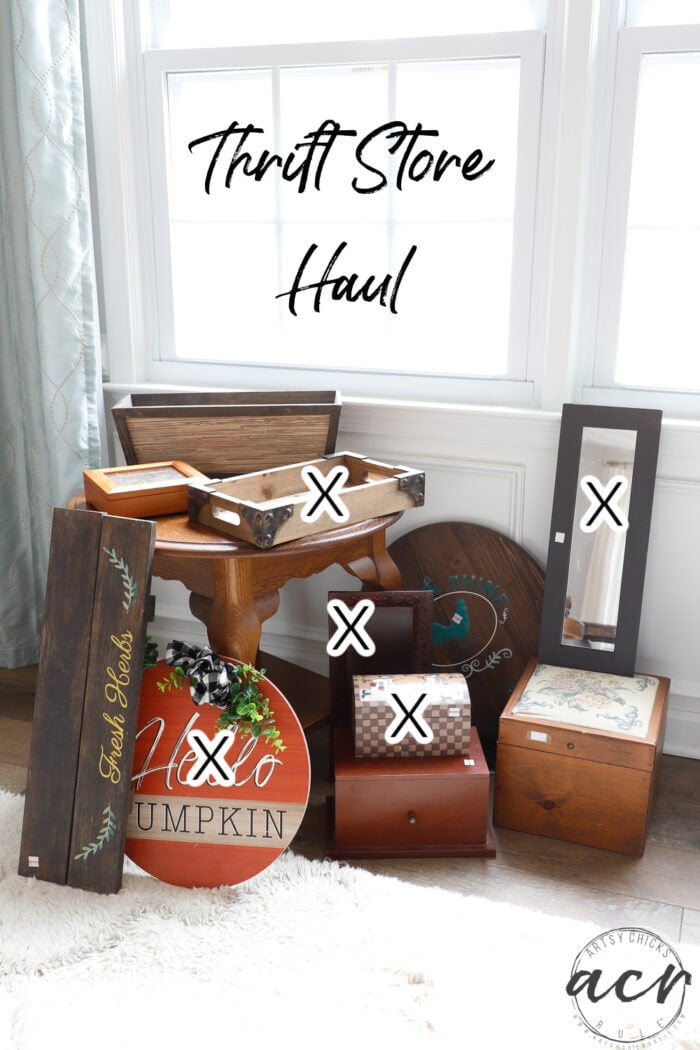 Missed any? You can see them right here:
Scrapbook Paper Decoupage Tray Makeover
Today I'm sharing this little tray…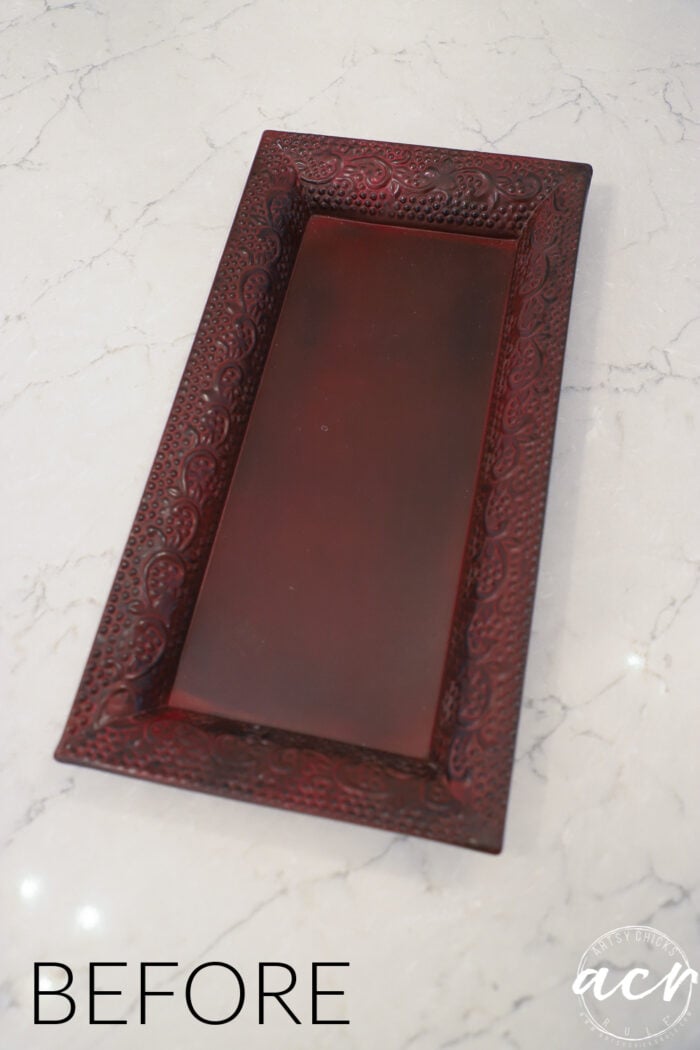 Not much to it! Eh.
But look how pretty it is now…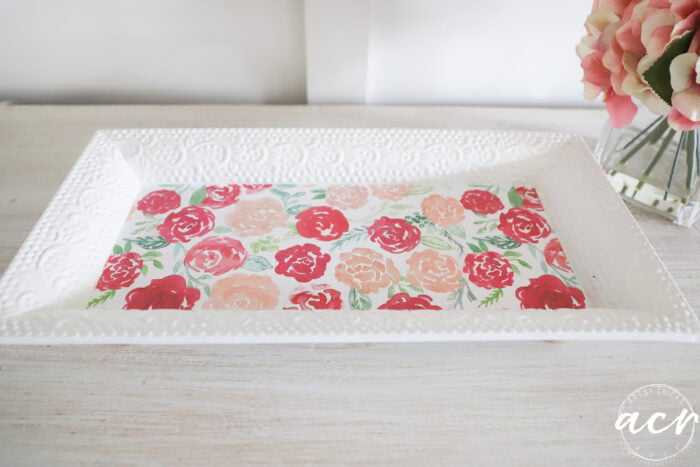 Isn't that sweet??
And it was SO simple.
I began by wiping it down and cleaning it well. Then I sprayed it with a white spray paint in Satin finish.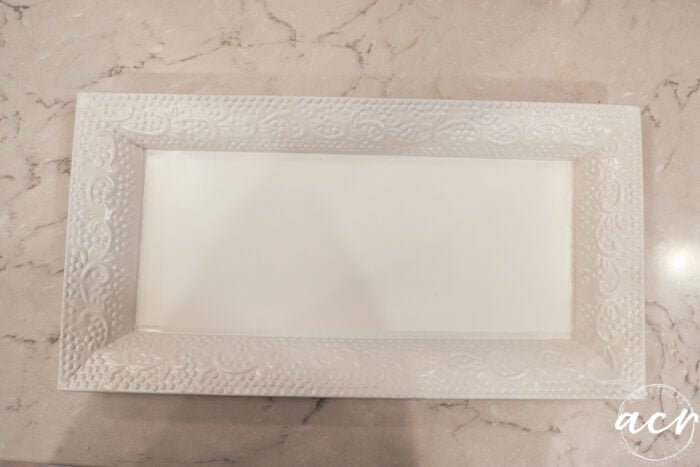 Once it was dry, I measured and cut this piece of scrapbook paper I've had for years. (I pulled out several from my stash so you may see a few more in the coming projects)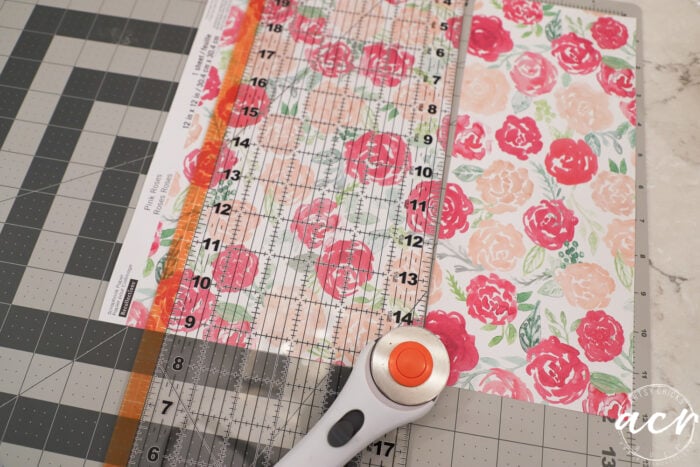 I used this handy cutter here to make a perfectly straight line. I highly recommend it!
Then I used my Decoupage & Transfer Gel from my shop, here, to apply.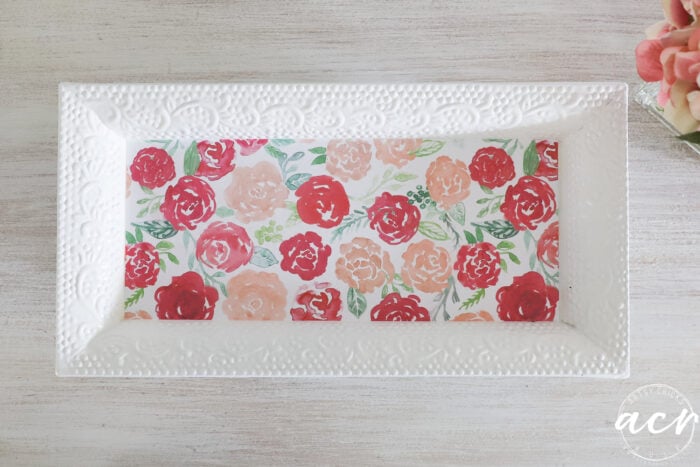 I finished with one more coat on top and done!
Simple!
You can also apply a coat of poly if you like as well.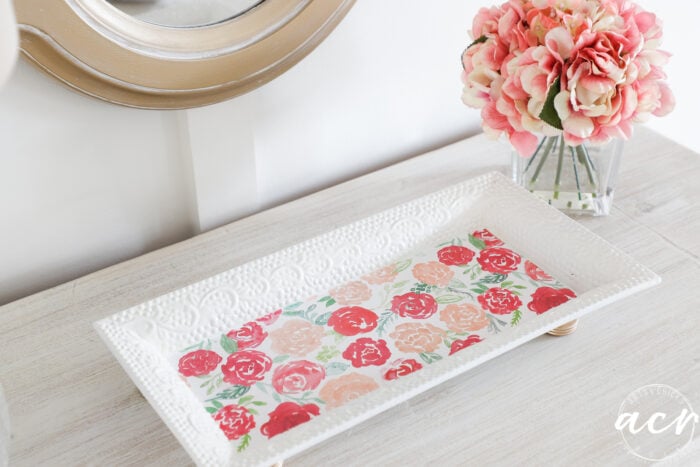 Oh, I forgot, I added feet to this one.
Gold feet. :)
I sprayed 4 old wood knobs with gold spray paint and used my hot glue gun to attach them on the bottom.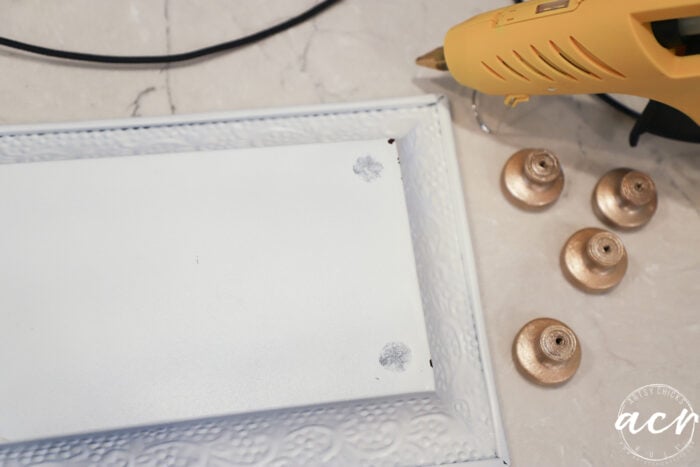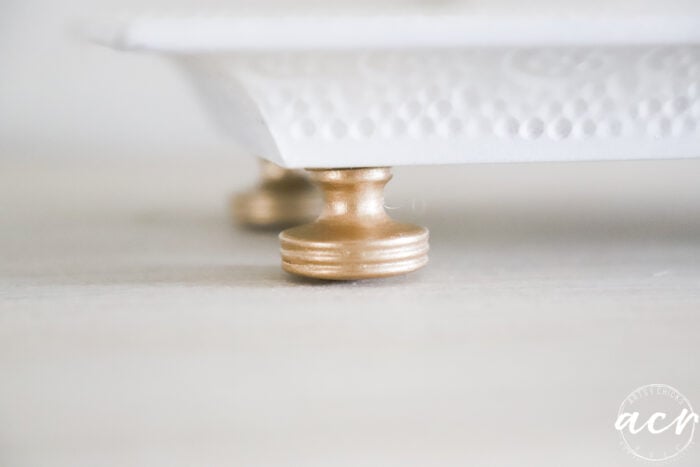 I just adore this pretty paper.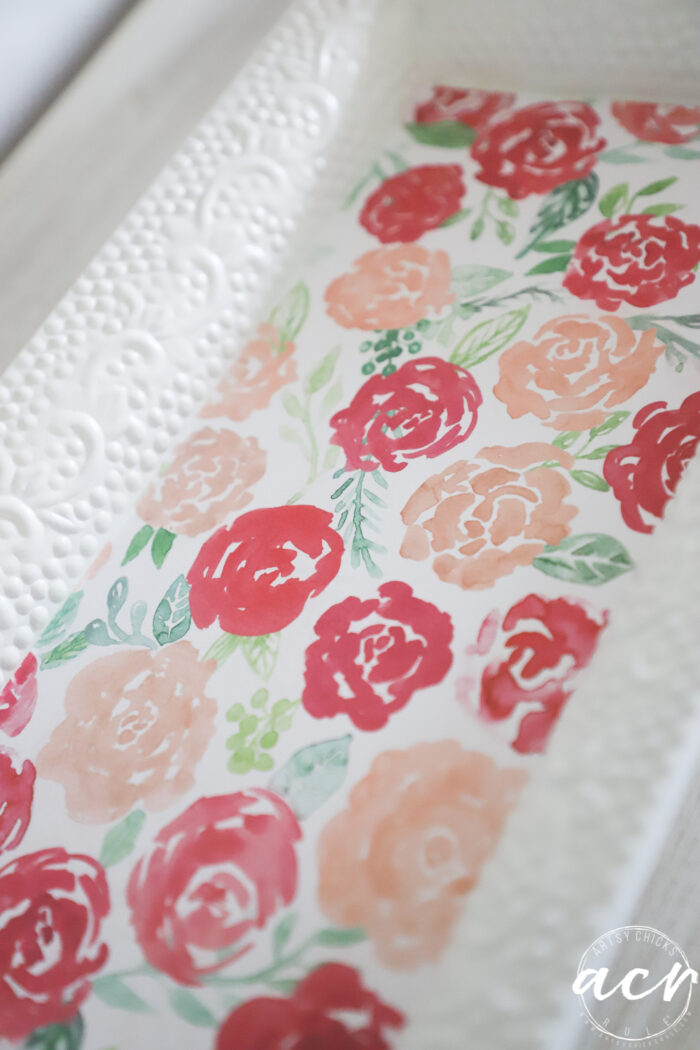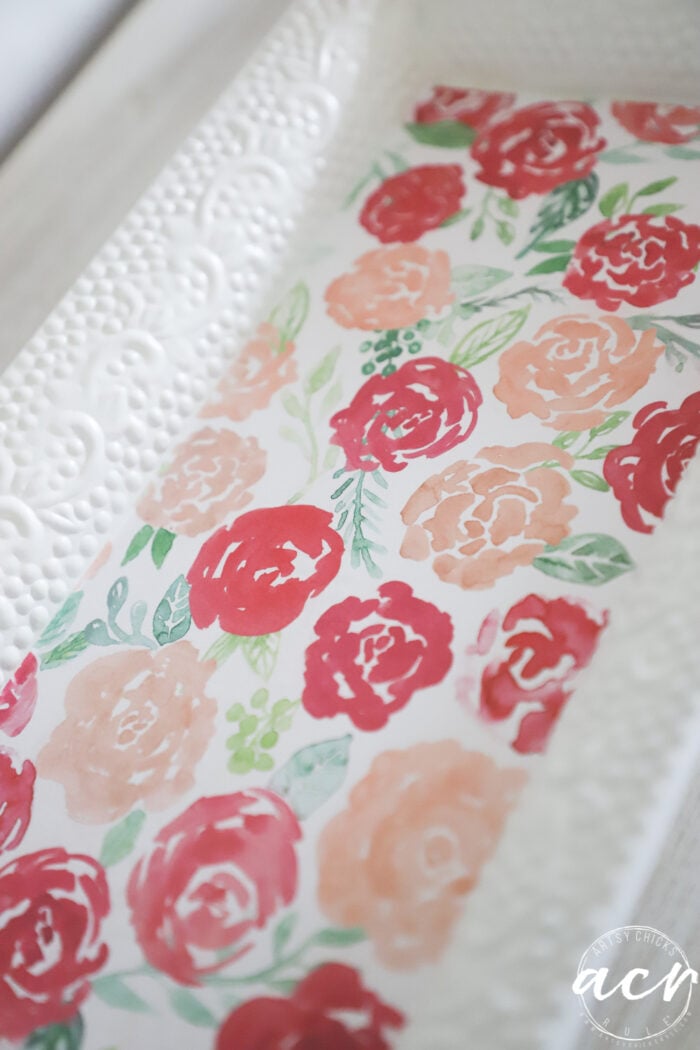 I love how the white part of the paper just blends in with the white of the tray and all you see are those bright flowers.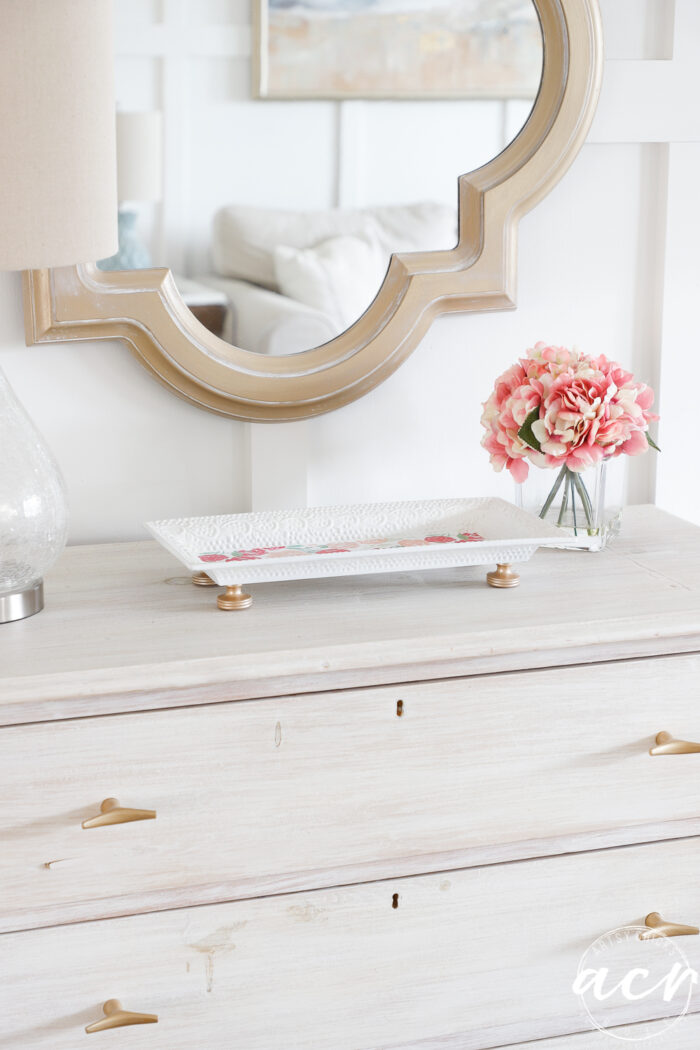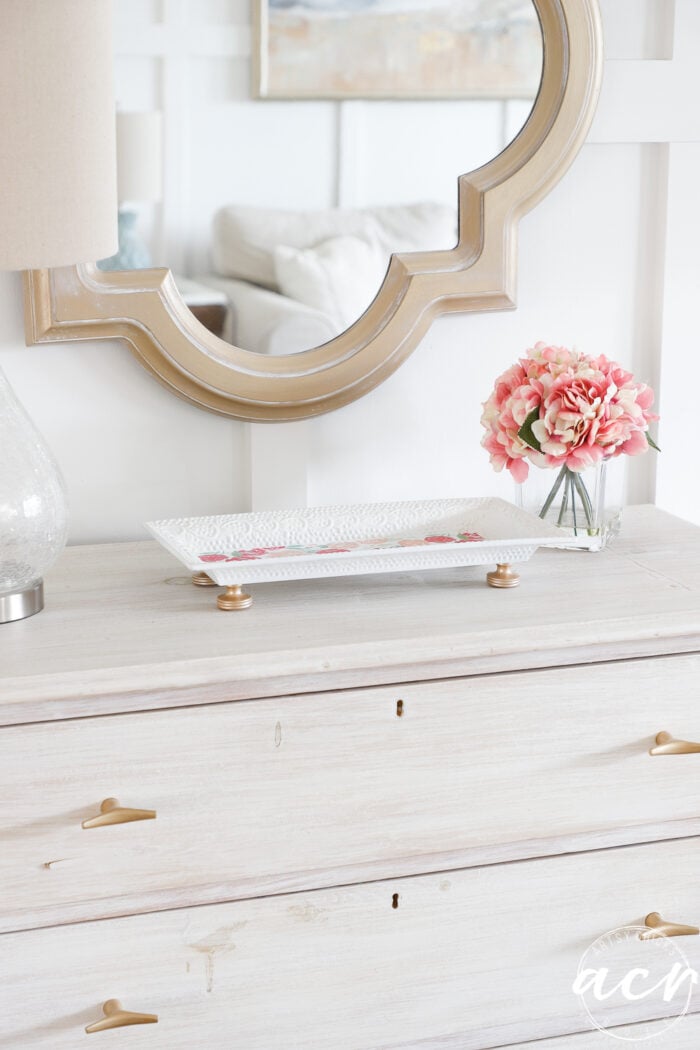 Hope you enjoyed this one! Was simple, promise!
PIN it to save it!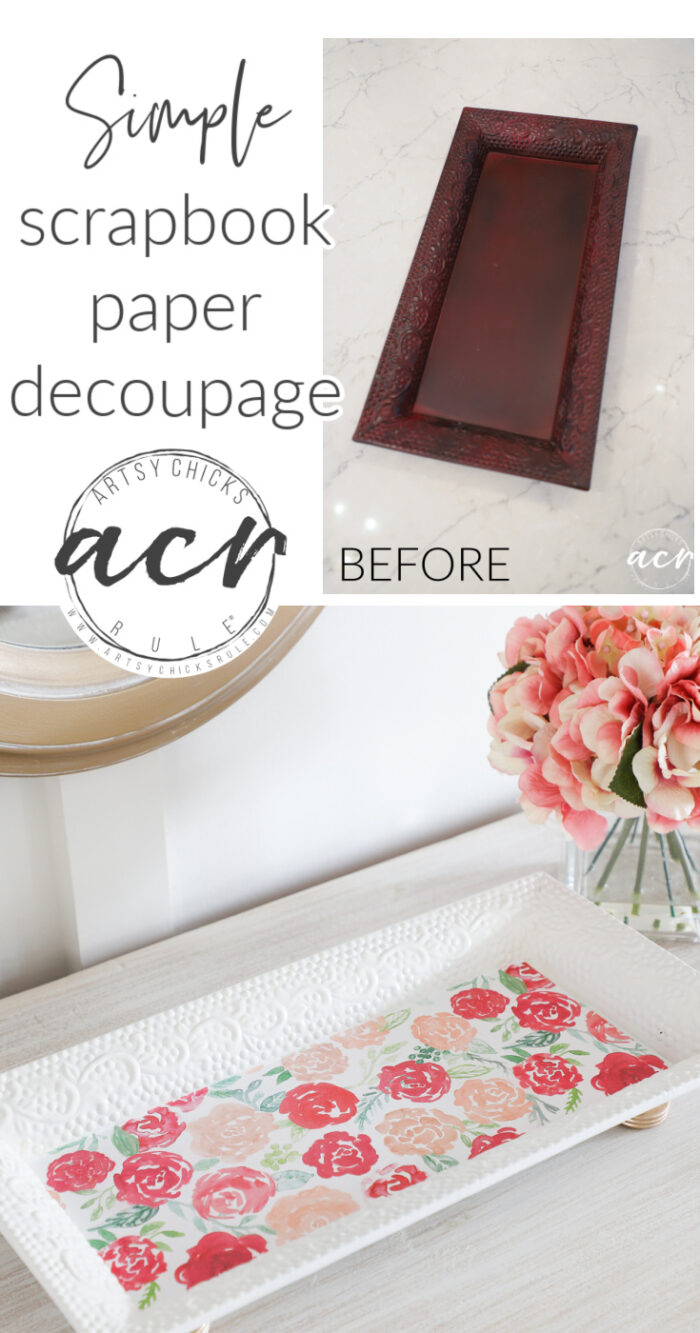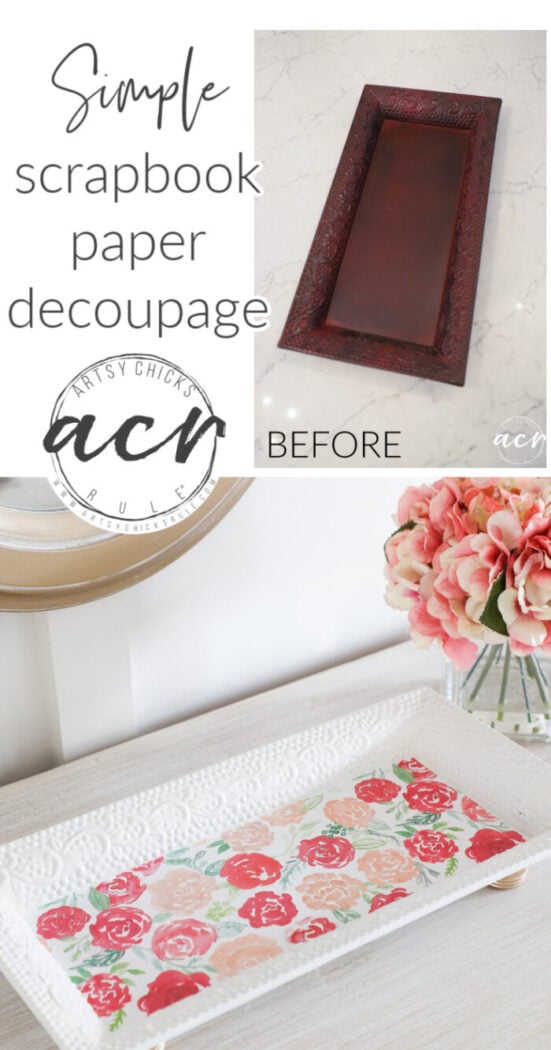 I'll see you later this week with this one! Stay tuned!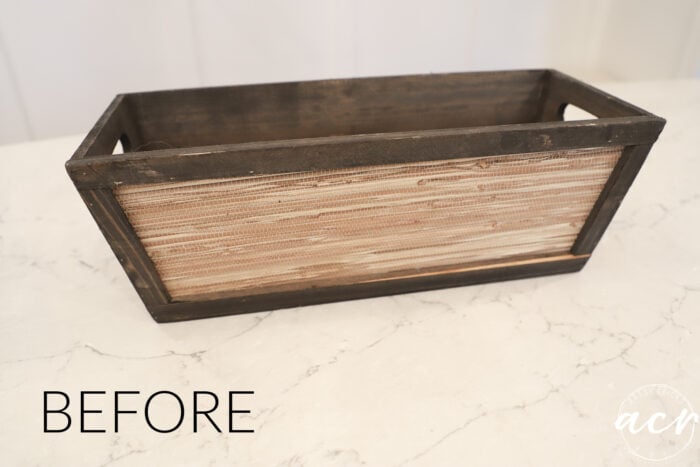 UPDATE!! See it now, here!
xoxo