Decoupage with Scrapbook Paper (round 2!)
This post may contain affiliate links. Please see disclosures here.
Decoupage with scrapbook paper to create a brand new look out of an old piece!
Hello and happy Friday friends!
I hope you had an amazing week and well, hello weekend, right?! ;) I'm ready!
Today I am back at ya with another fun one from the haul.
This haul…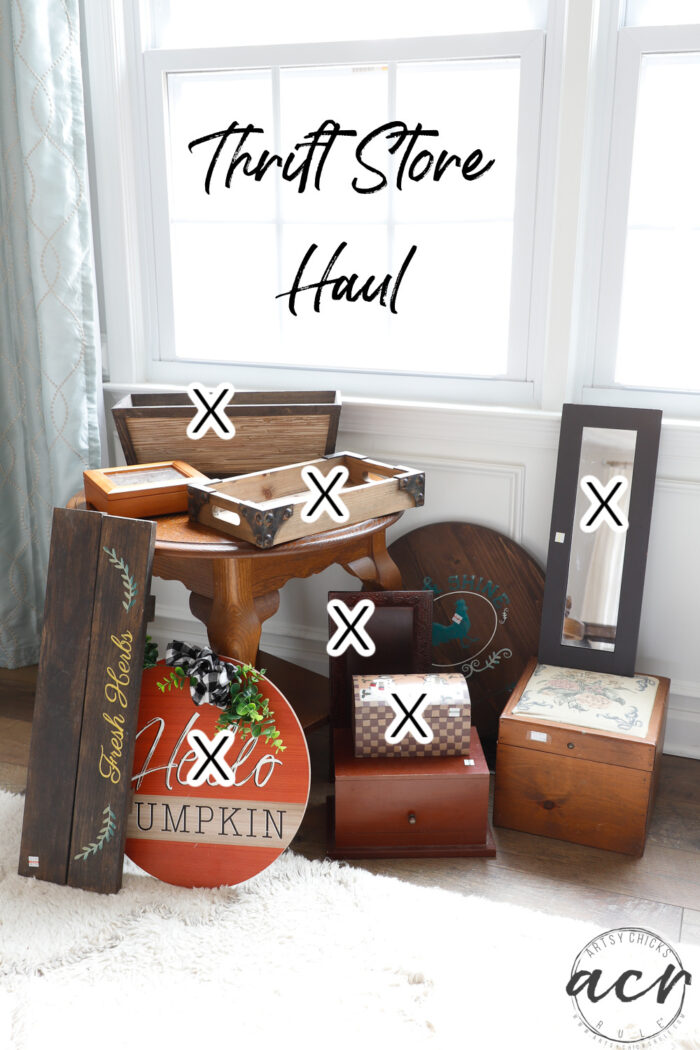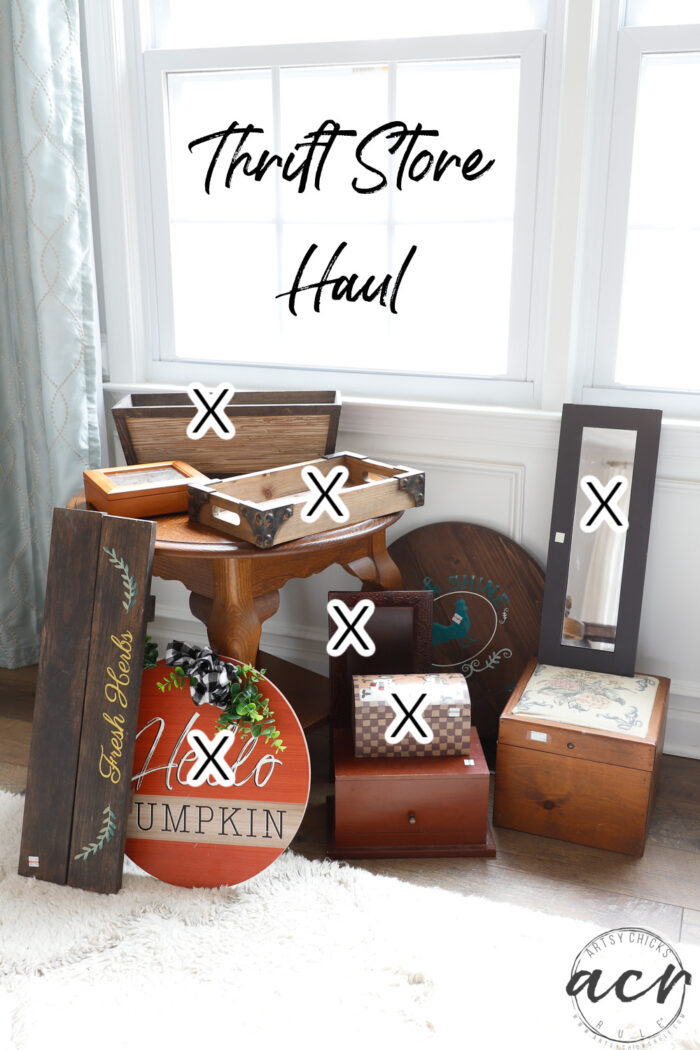 Yippee! Getting em done.
Missed any? You can see them right here:
Decoupage with Scrapbook Paper (round 2)
Here is how this one began…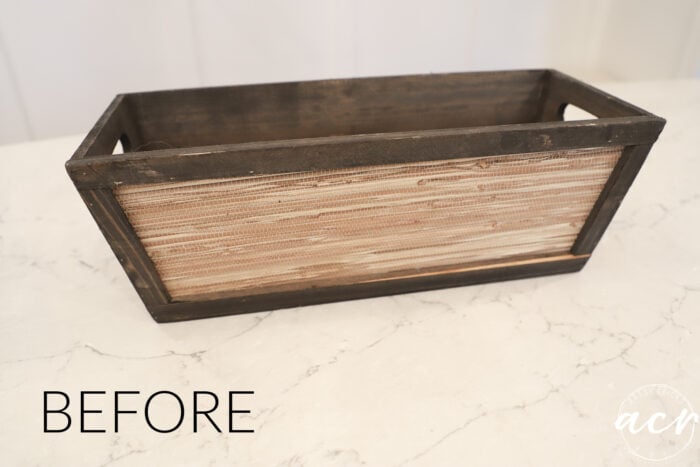 Not bad at all for $4! And actually would fit into my decor nicely as-is but hey, I'm here to show you how you can change things up.
So I changed it up!
I began by painting it white with Satin finish spray paint.
Then I used some wall spackle to try to smooth out that rope-y front.
It worked well enough.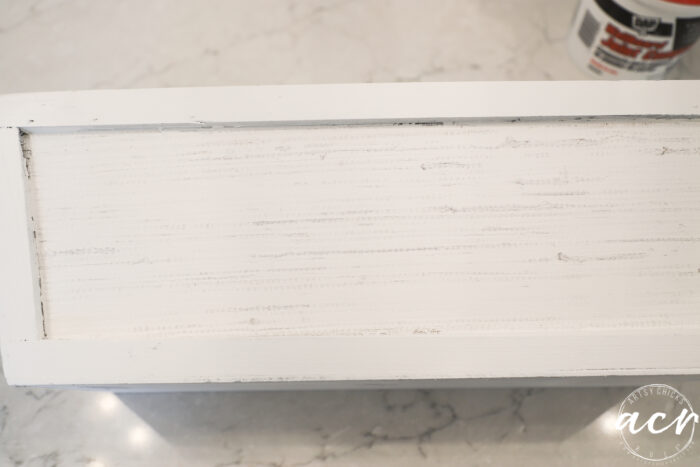 After it was dry, I lightly sanded it to smooth it more.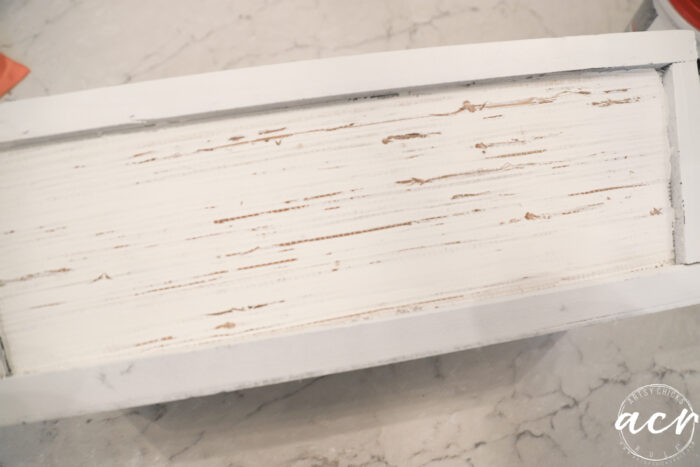 Then I pulled this scrapbook paper from my stash and cut it to fit.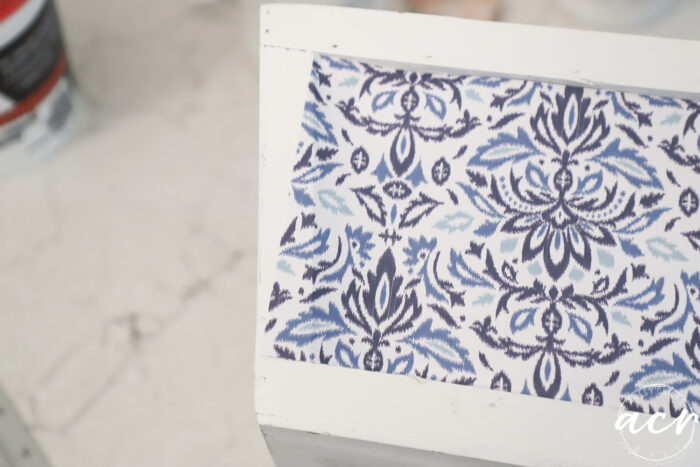 I used my mat and cutter again. (this one)
Now, for the slanted sides…here's how I did it.
Do you see the photo above? I simply pressed against the wood edge to create where the cut would go.
Can you see the crease above? ( I had to darken the picture so it would show up)
I simply cut along that line and …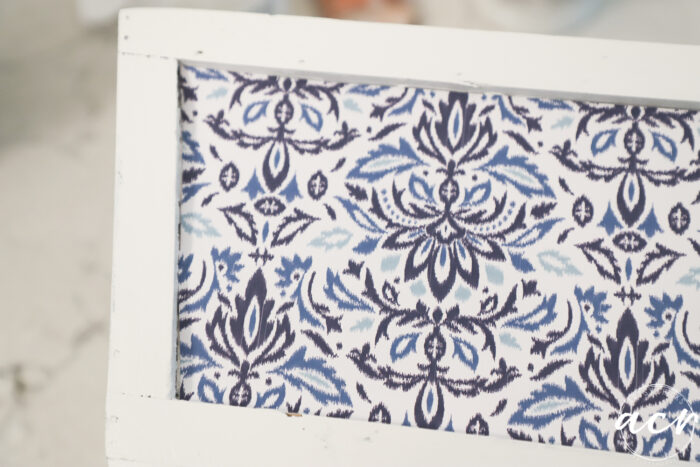 …perfect!
Now … for the other side, I ended up having to cut a couple of pieces to make the pattern correct.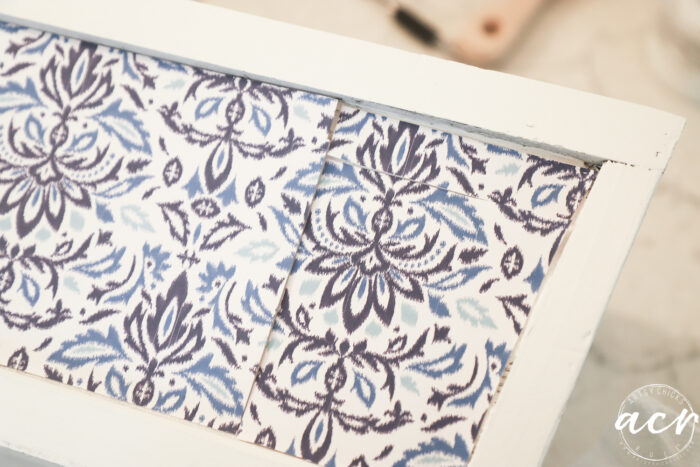 But no worries! Once I use the Decoupage Gel underneath, you cannot tell at all.
Boom!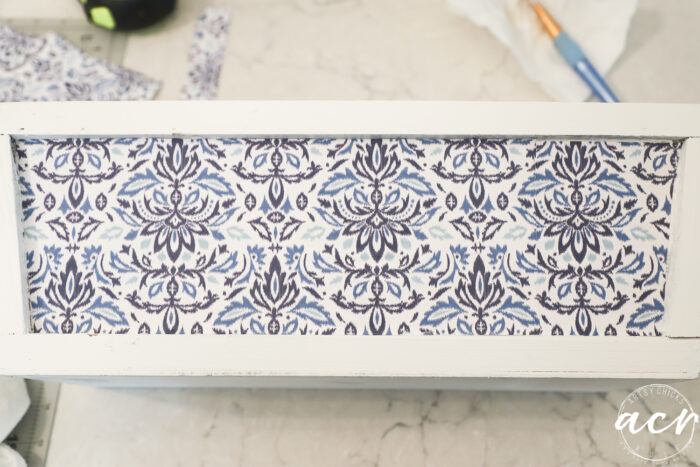 Then I decided to take this decoupage scrapbook paper project one step further…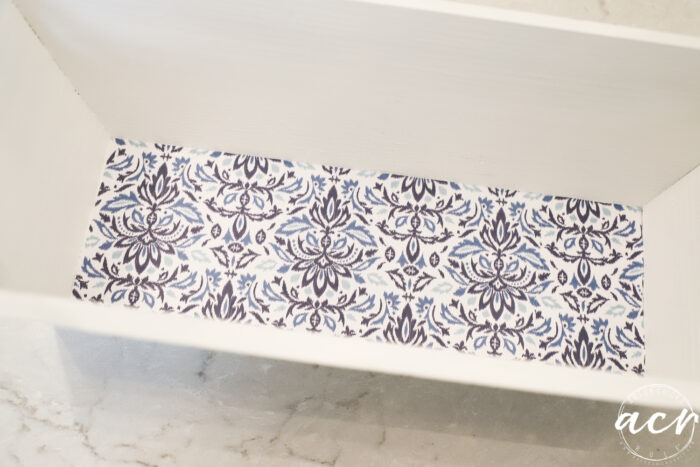 I did it on the inside too!
Love that little peek of more.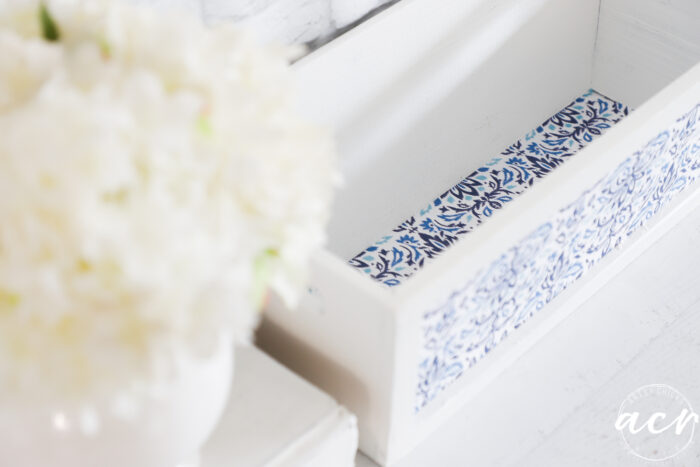 Done!
I didn't apply the Decoupage Gel to the top this time. I just left the paper as-is.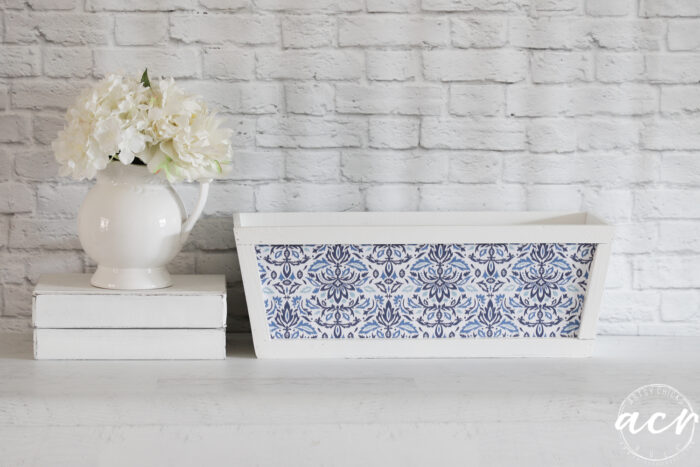 I love the blue and white contrast. (and you'd never know I pieced that together on the front!)
Just something about blue and white together that always draws me in.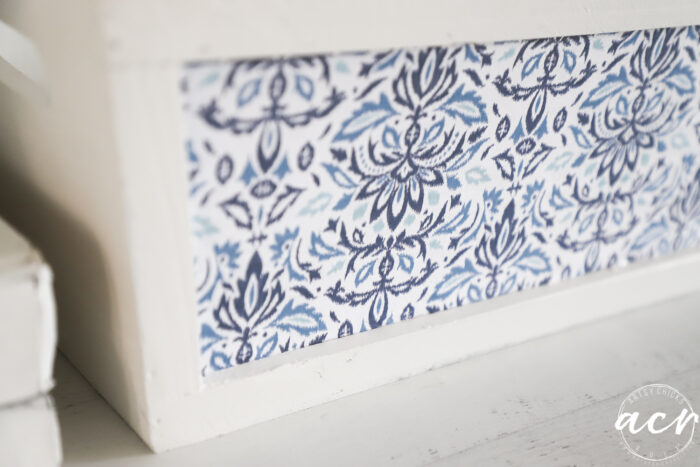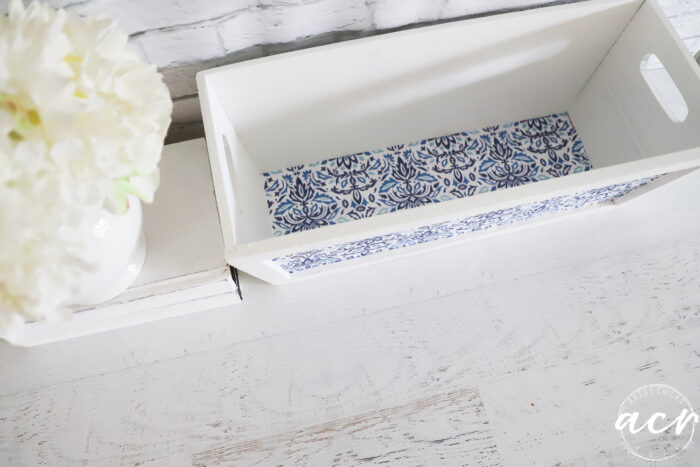 Love how this one turned out. :)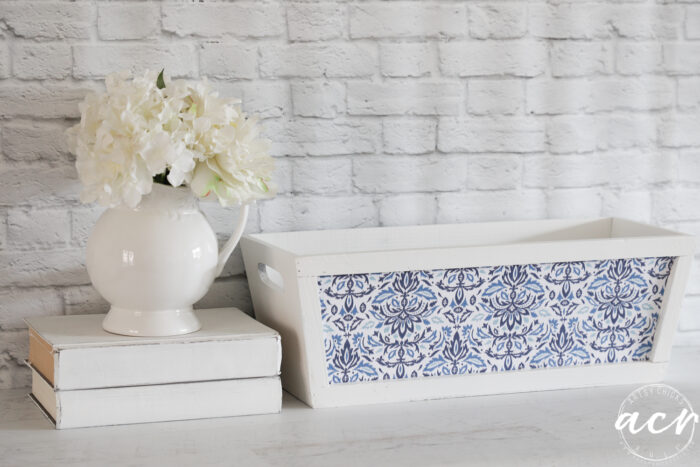 Different look, huh?
PIN it to save it!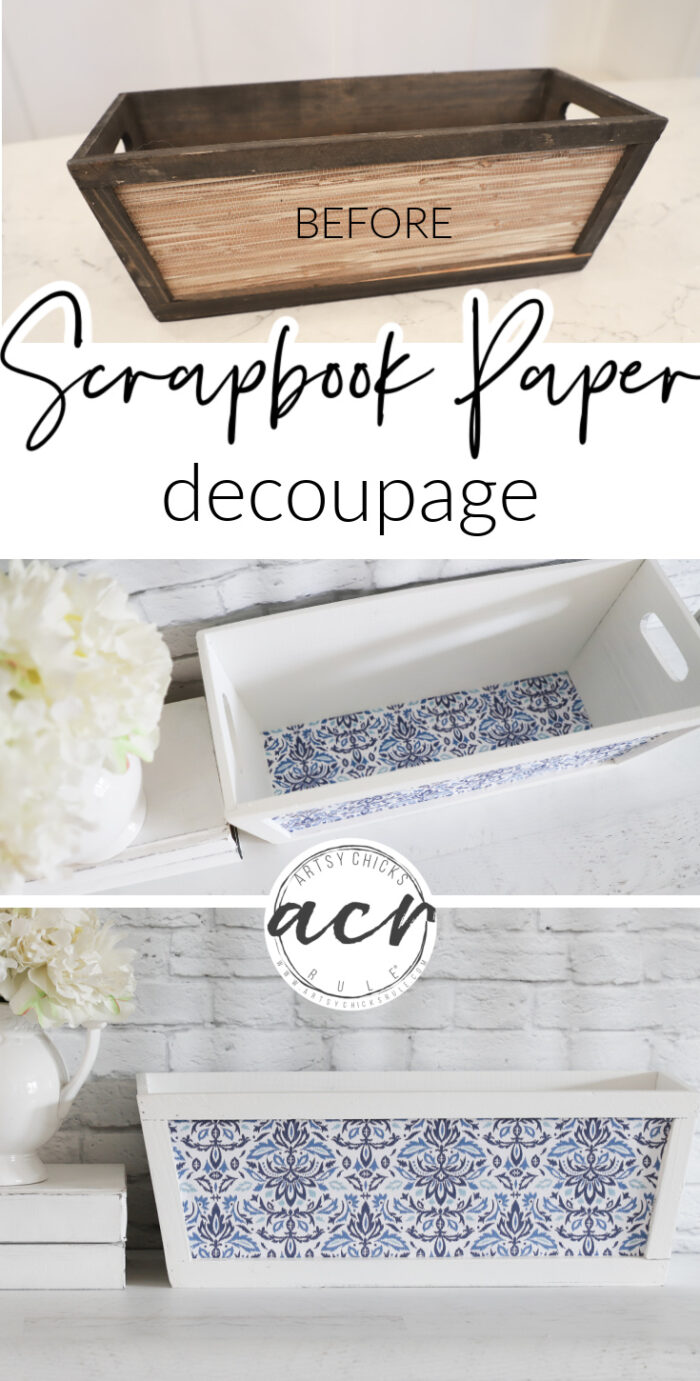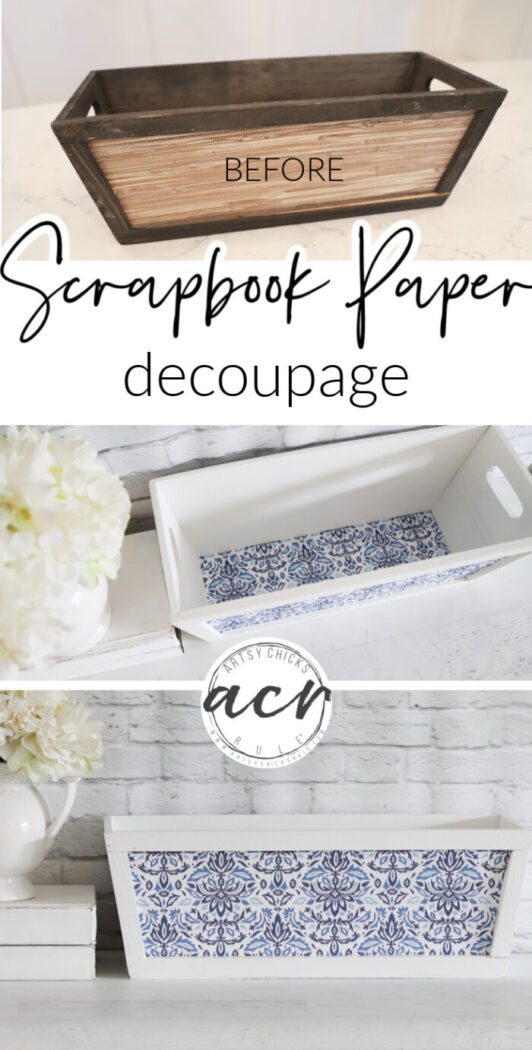 I hope you all have a wonderful weekend! Keep an eye out on Instagram this weekend…we'll be working at the Outer Banks house! (didn't end up making it last weekend…oops!)
Plus, I have something fun coming on Sunday…keep an eye out for an email from me!
And be on the lookout for another one from the haul, here…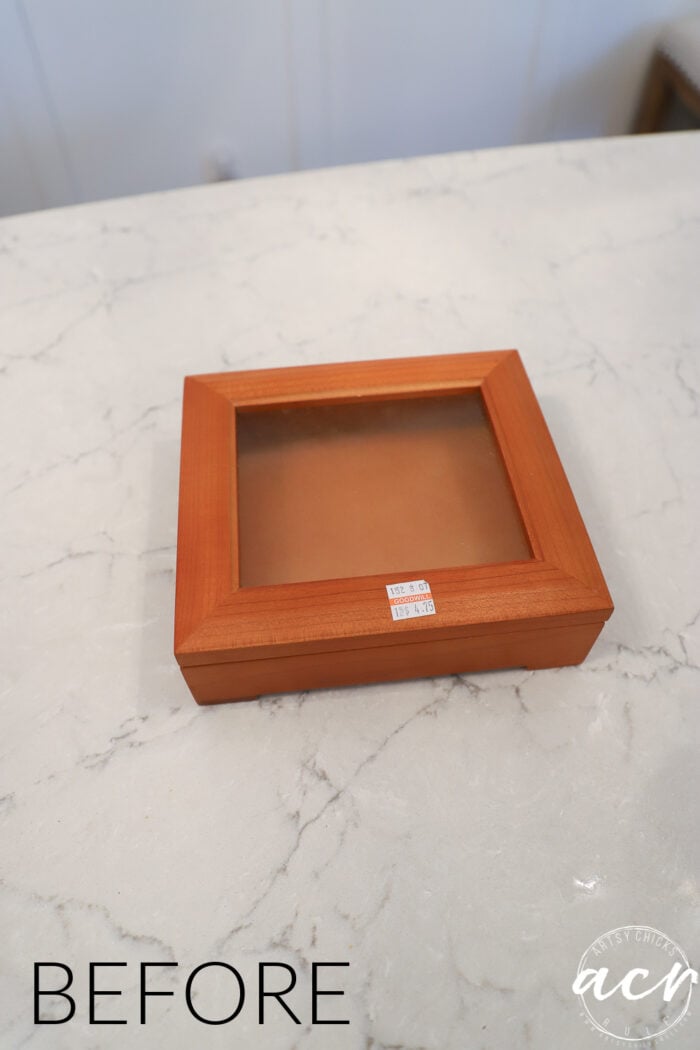 UPDATE!! See it now, here!!
xoxo