Pineapple Paper Keepsake Box
This post may contain affiliate links. Please see disclosures here.
This sweet and colorful pineapple paper keepsake box was simple to make with spray paint and scrapbook paper!
Hello friends and happy Tuesday!
As promised, I'm back this week with two new ones from my latest haul. Working on through it!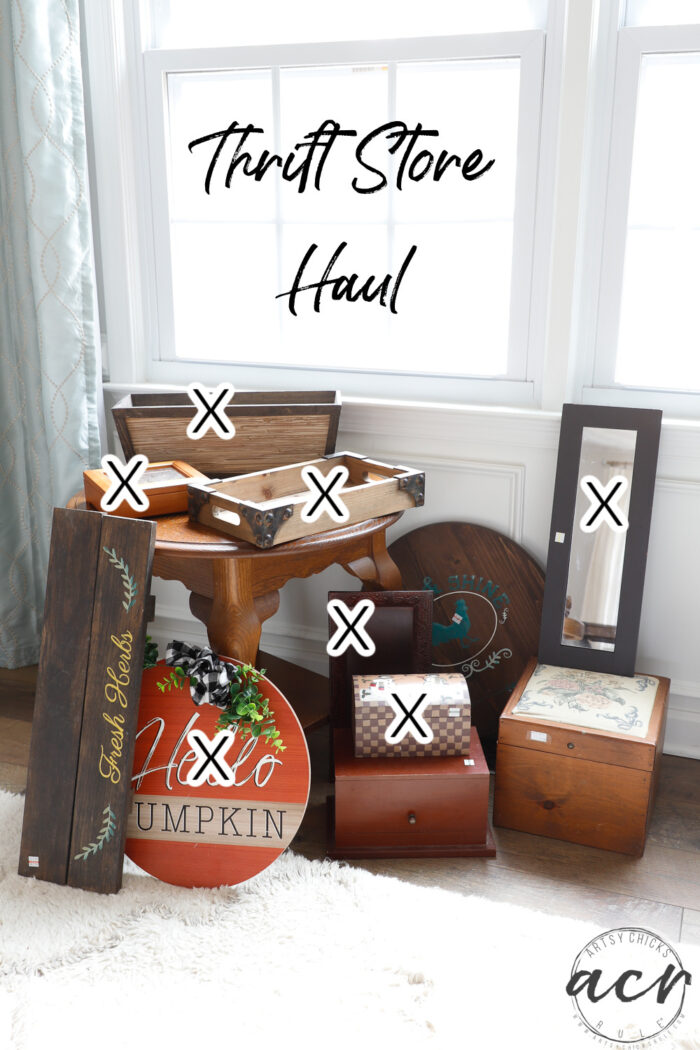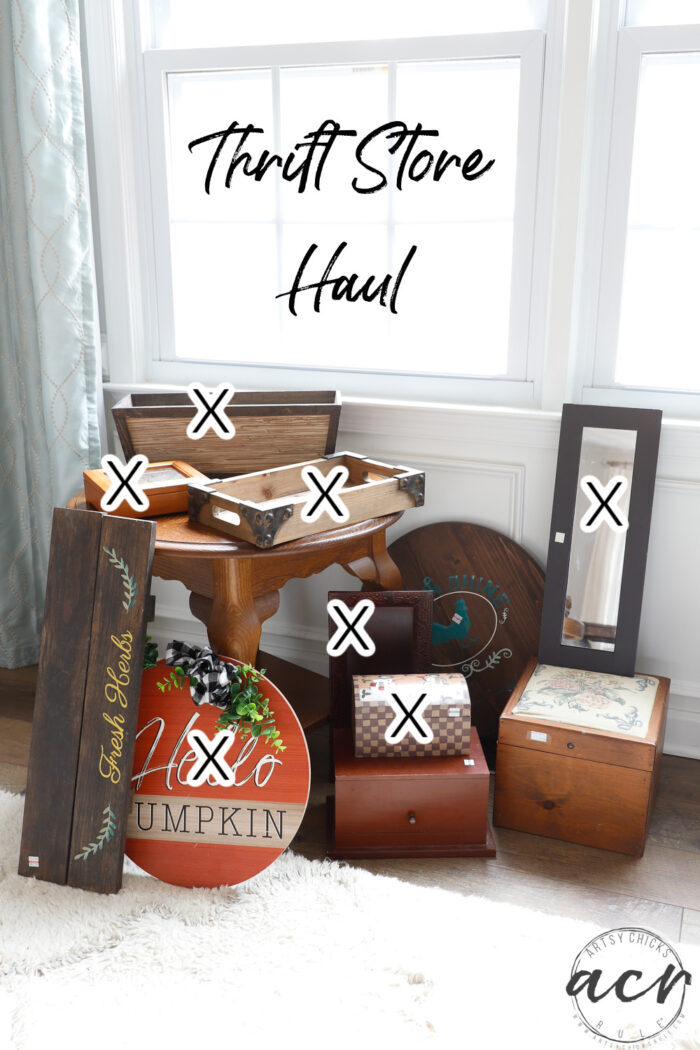 Only a few more left and I'll need to go shopping for more new treasures. :)
Pineapple Paper Keepsake Box
Here is what I'm making over today…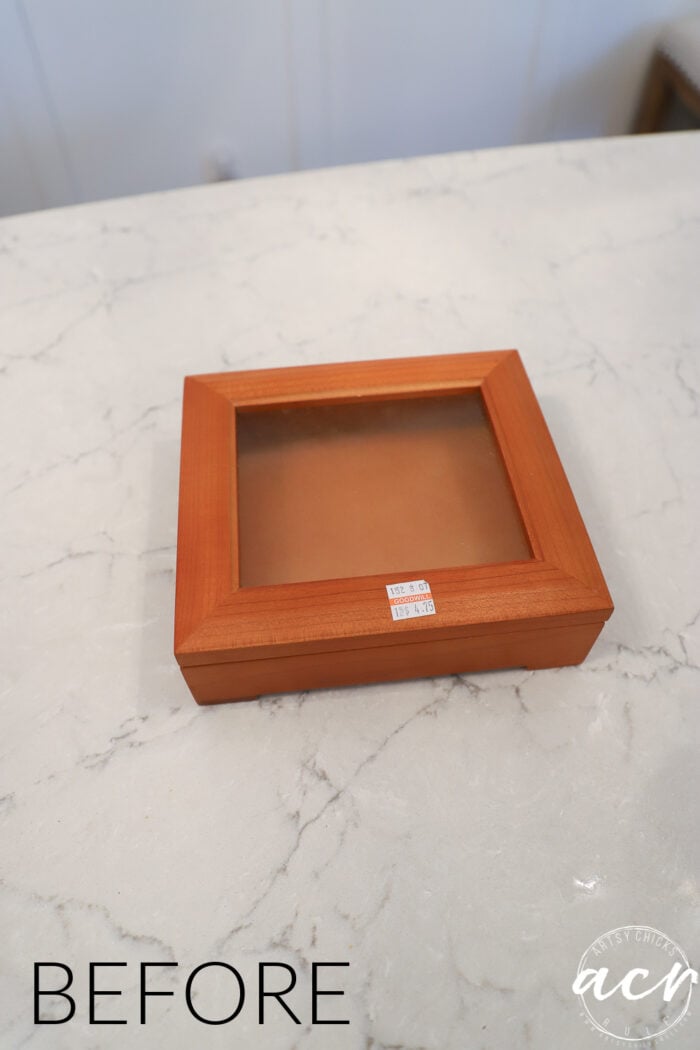 It's just a simple wood box with a glass insert. Not much to it.
But now there is…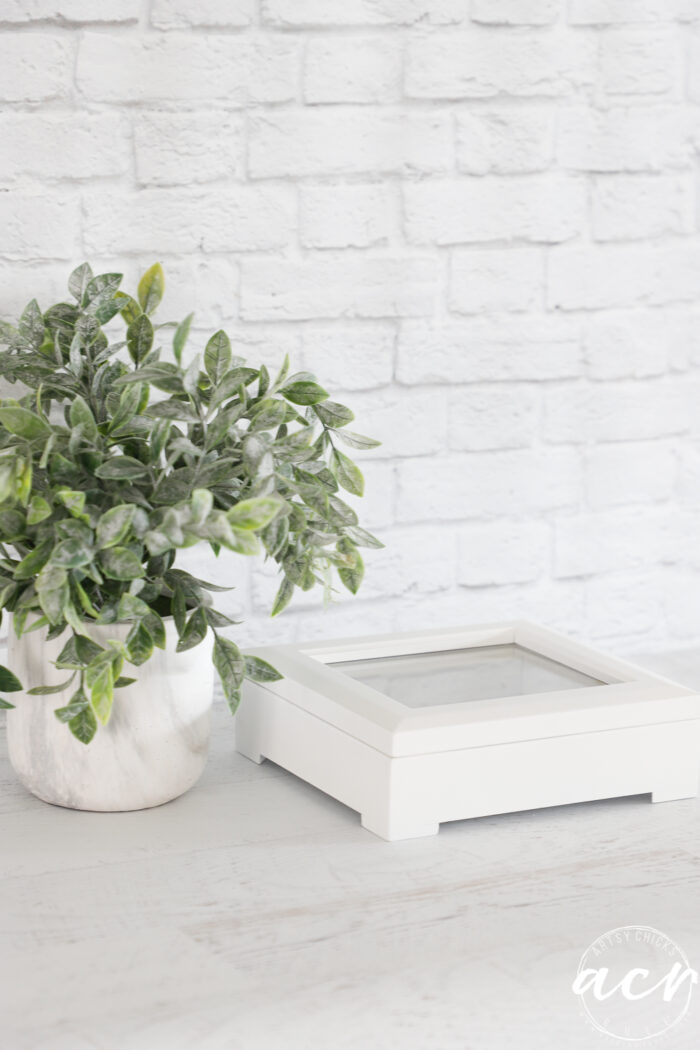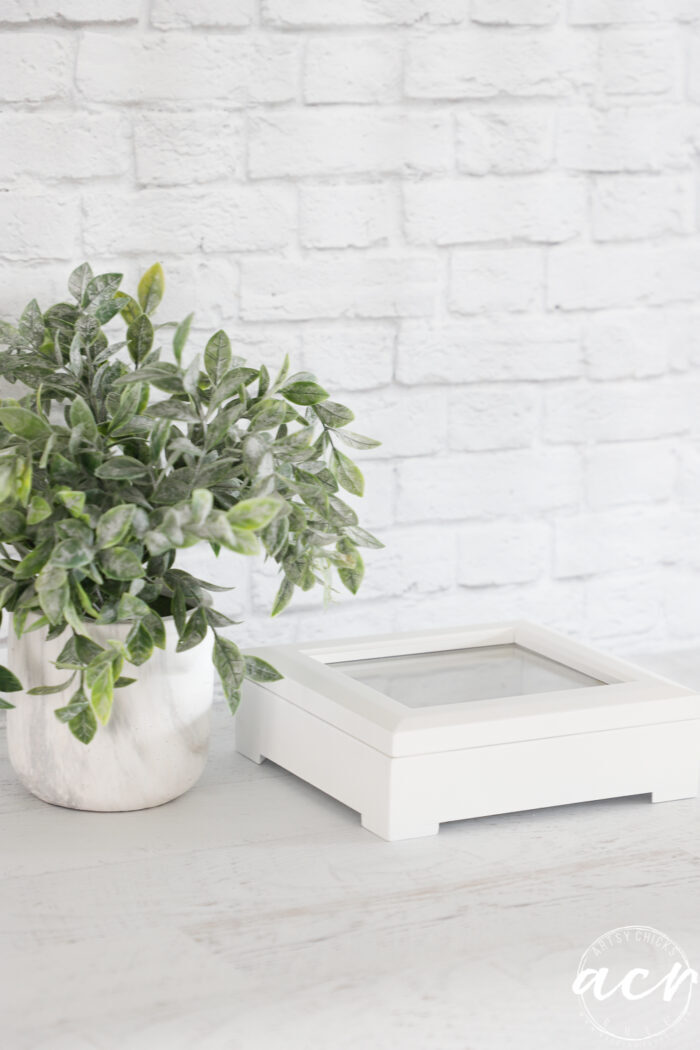 And it was such a simple makeover too!
I started by removing the glass and sanding it lightly.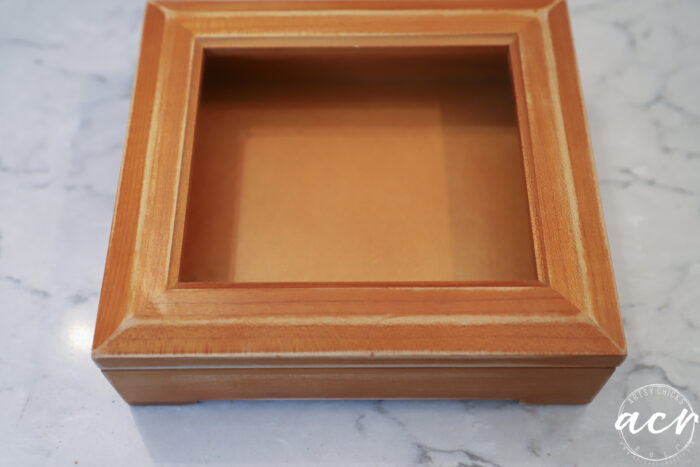 Then I cleaned it up using my TSP Alternative.
Then I sprayed it white with a Satin finish white spray paint. (most any will do)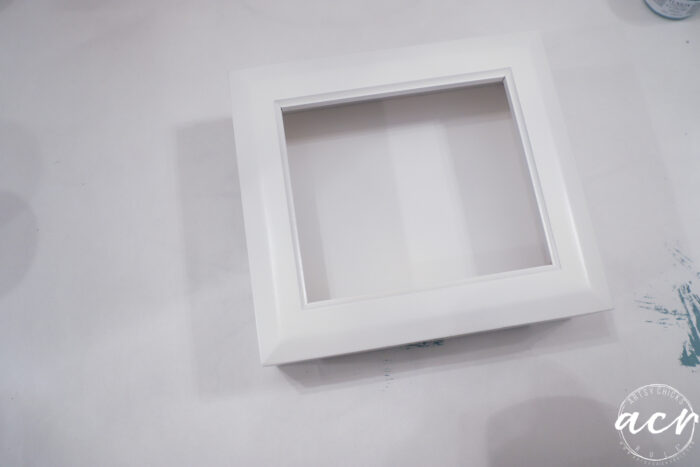 Then remember all the old scrapbook paper I pulled out of my stash and my last two scrapbook paper makeovers?
Well, this pretty pineapple paper was also in the stash. I just love it!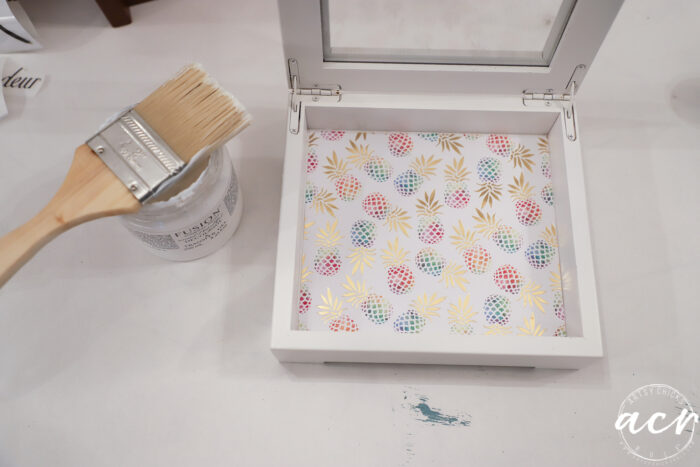 So colorful and pretty with that touch of gold.
I used this cutter and mat to cut it precisely to fit. (I have the old version, this is the new version)
I pulled out my fave decoupage gel applied a thin layer on the bottom of the box and attached the cut pineapple paper.
Replaced the glass…and done!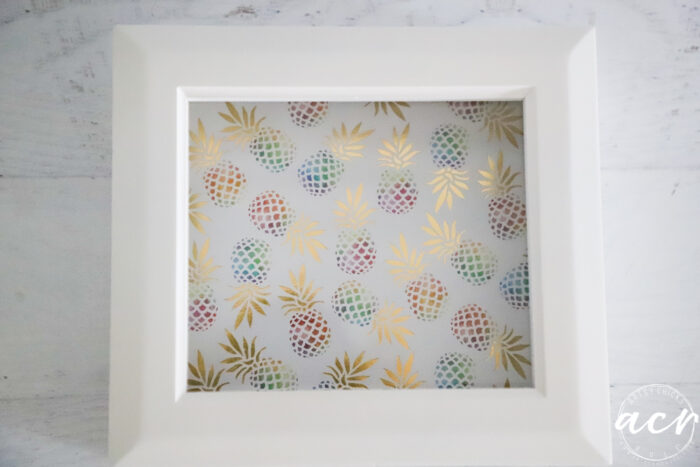 How incredibly sweet is this now??
What a difference, right?
Doesn't look like much and then you see the little peek of color…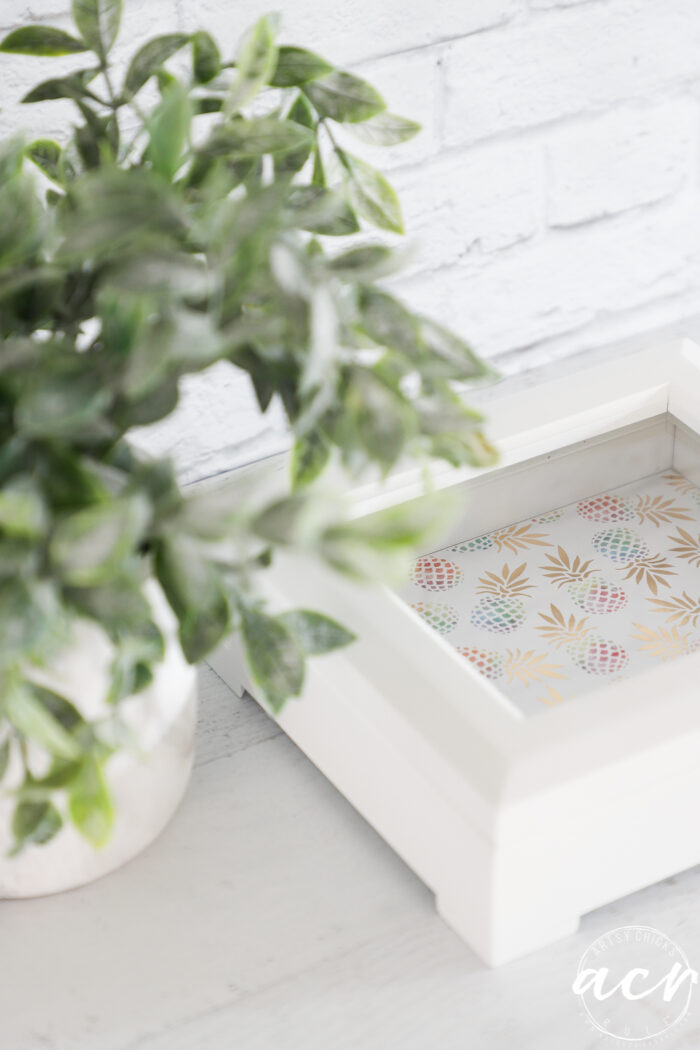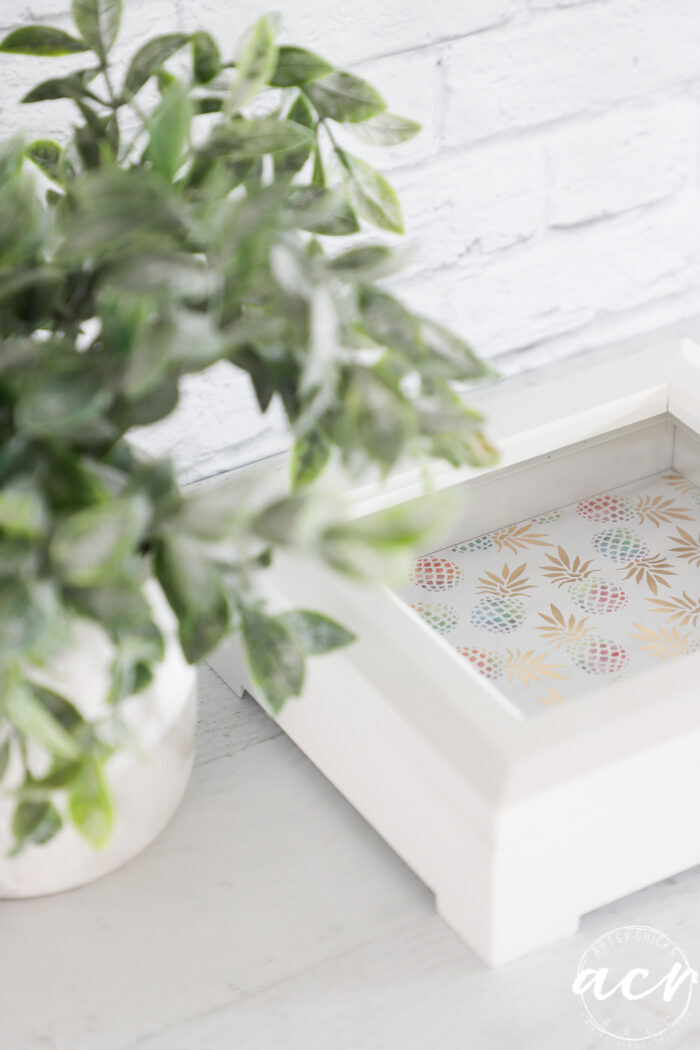 Love it!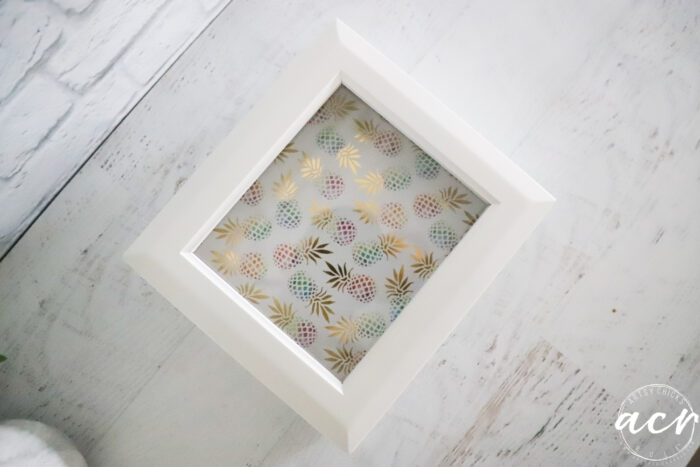 Would be a great place to keep special items…jewelry, whatever!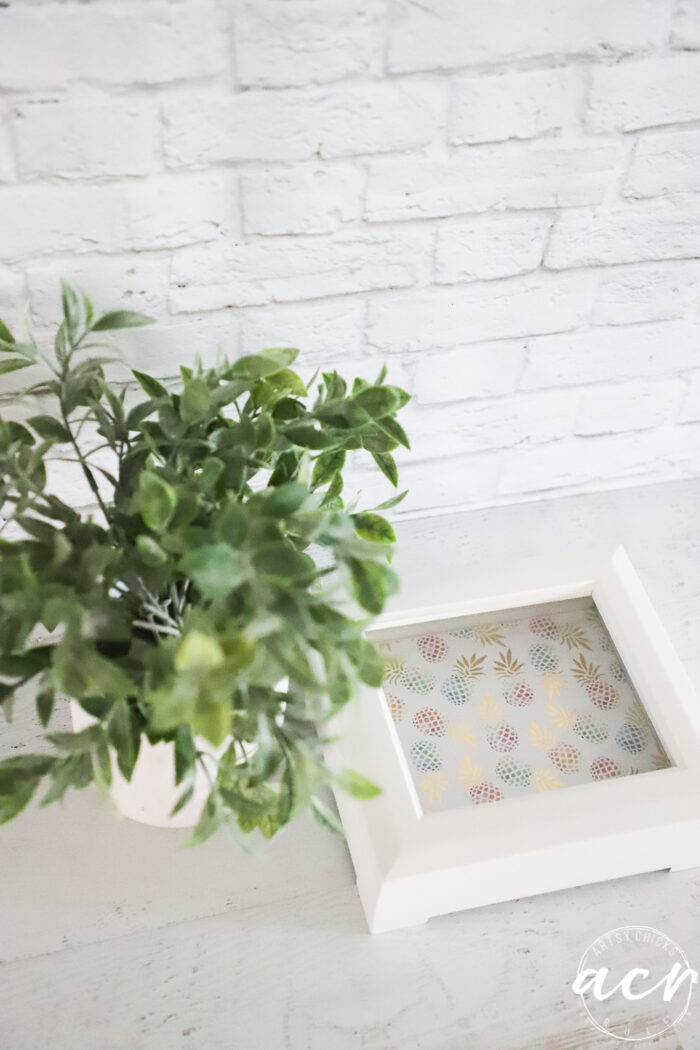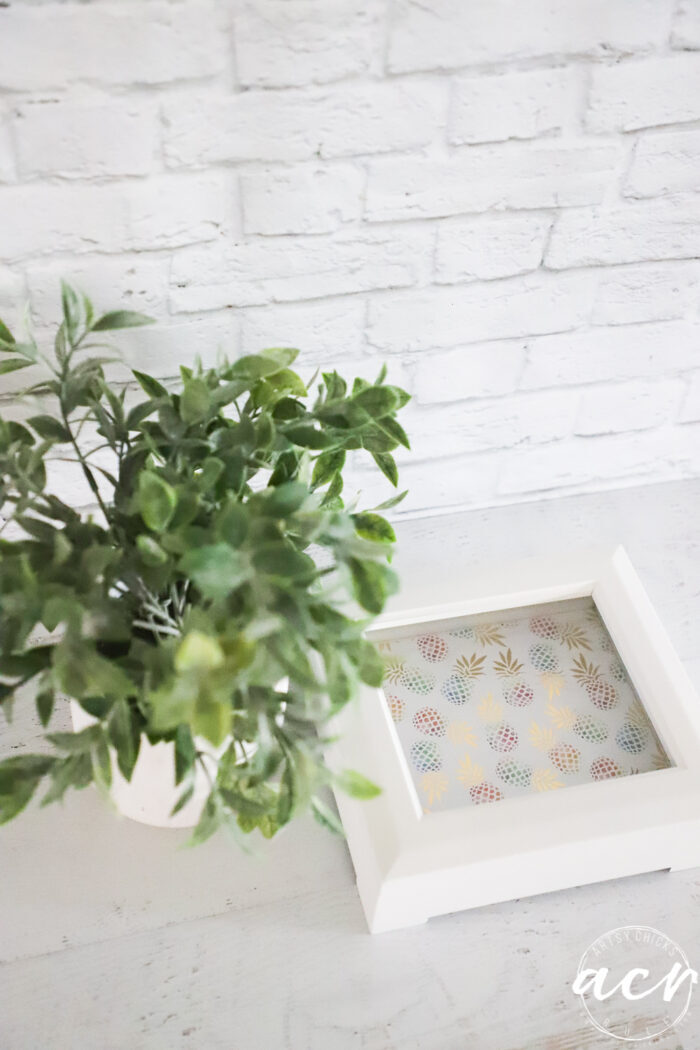 So simple to do too…especially with the right tools. Makes it easy!
PIN it to save it!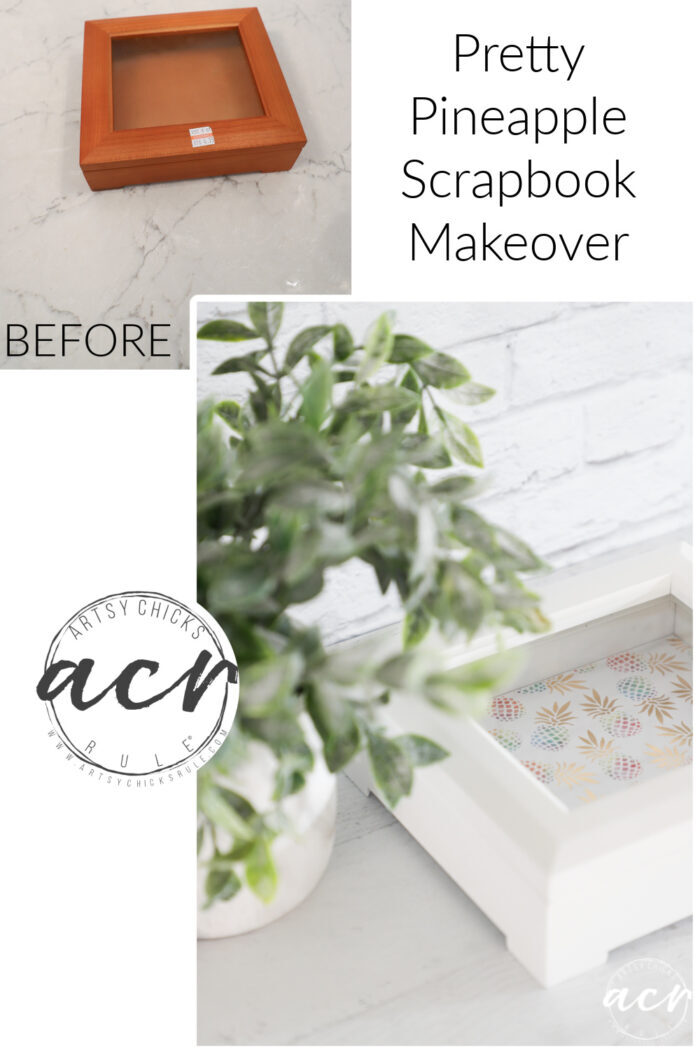 I hope you enjoyed this little treasure! It was a super fun one to watch transform.
I will see you later this week with another one from the haul…this one below… (it didn't get in the haul photo but it's part of it)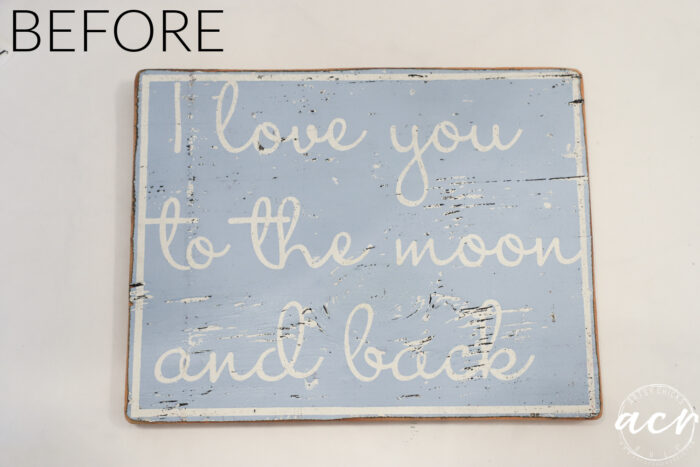 UPDATE!!! See it now, here!
See you then!
xoxo