Black and White Porch Decor (with touches of green!)
This post may contain affiliate links. Please see disclosures here.
Simple and classic black and white porch decor go with every season! Add a splash of color for a change with the seasons!
Hello beautiful friends!
I hope you had an amazing holiday weekend! We worked (and played) at the beach condo this past weekend. (did you catch my Instagram stories?)
As promised, I'm back today to share with you our black and white front porch. I've never done a black and white porch before.
I always use color. Colorful wreaths, pillows, etc.
I decided to do something completely different and I am loving it!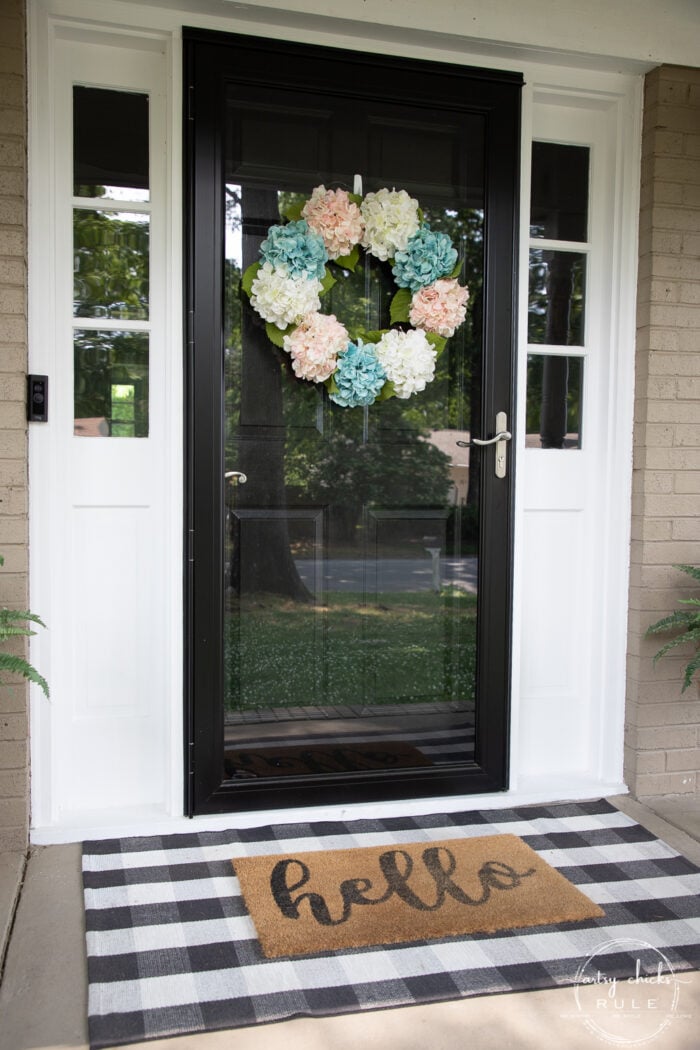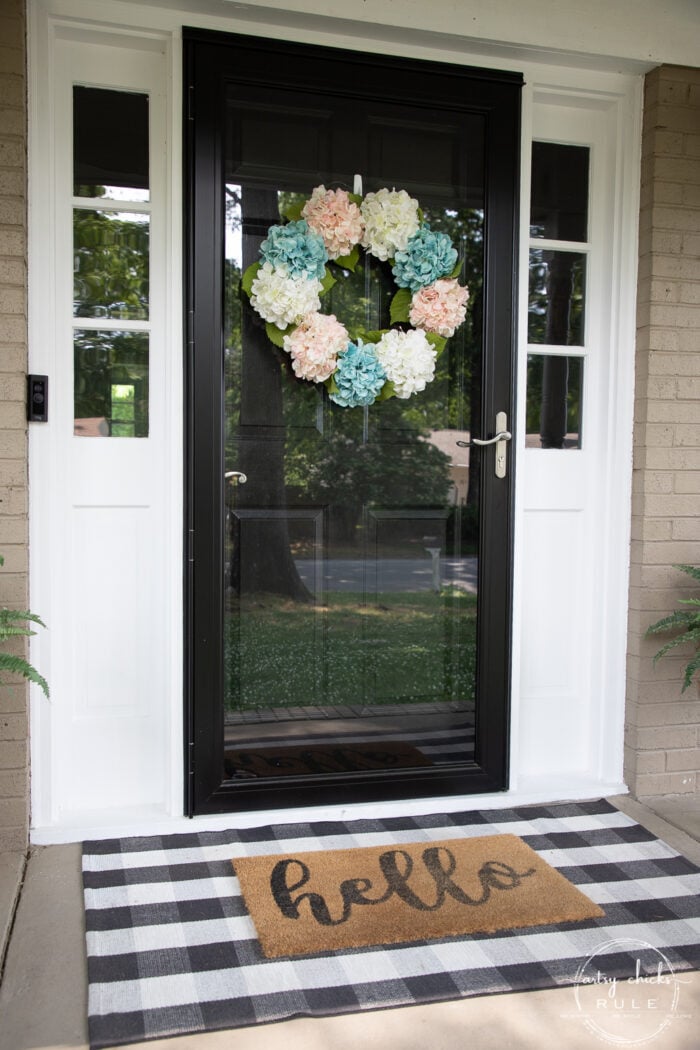 But I do still have a little color on the door with my spring wreath. (you can find the DIY details, here)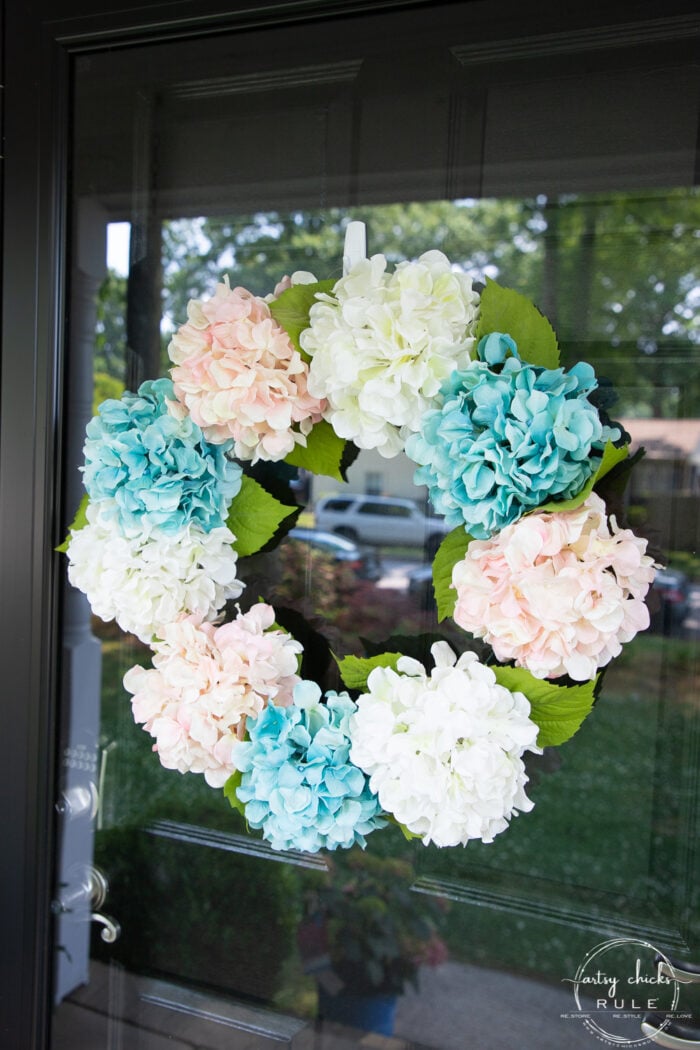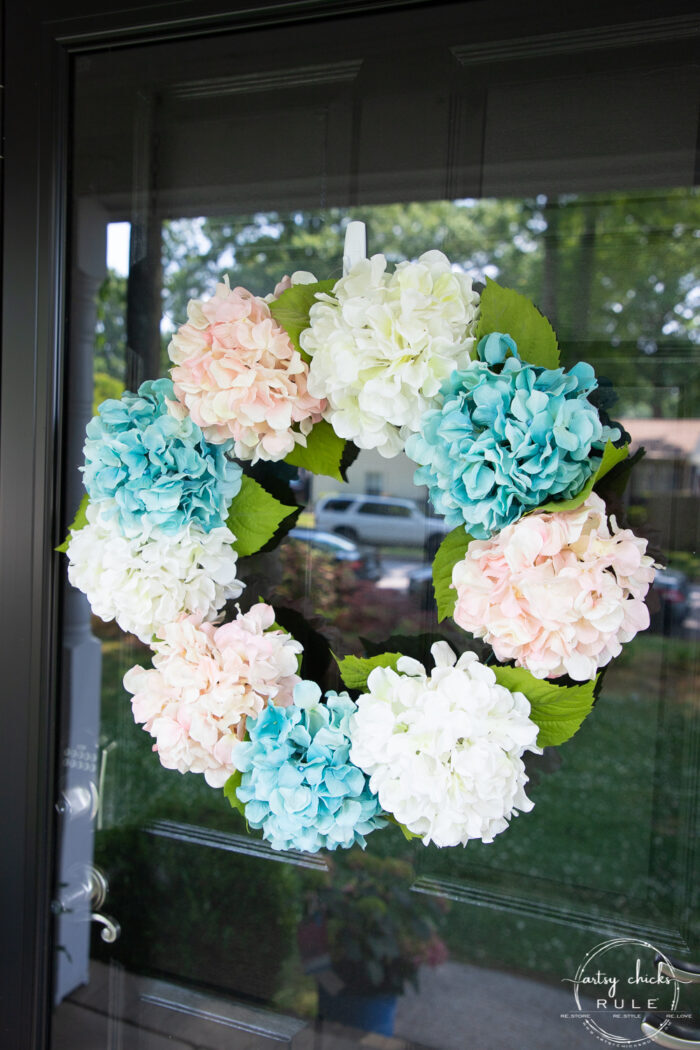 I've had the plaid rug down since the holidays. (I'll have a source list at the bottom of this post)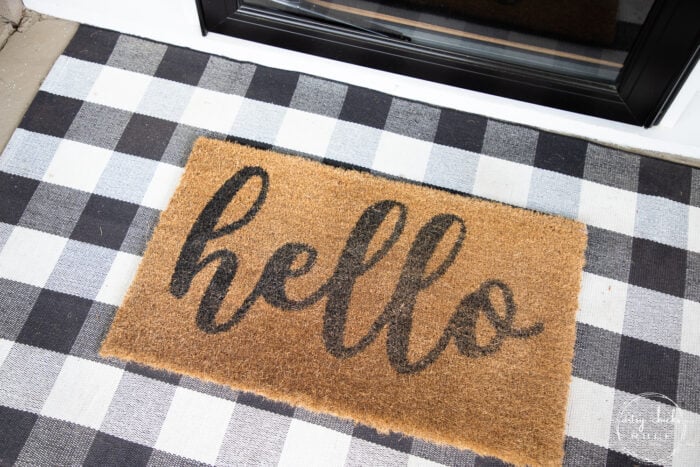 My sweet hubby bought me another hydrangea for Mother's Day.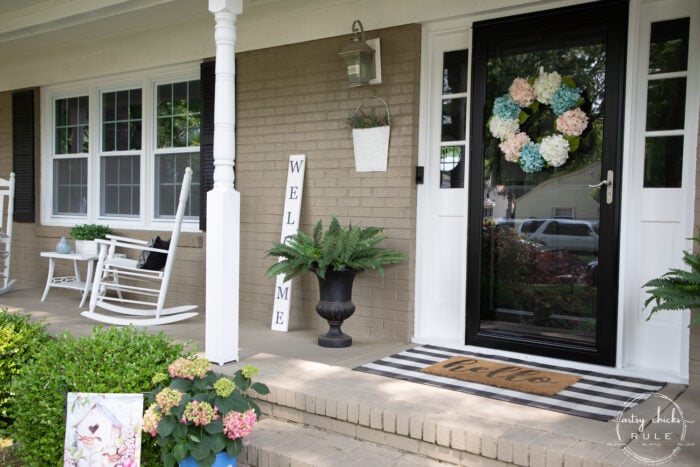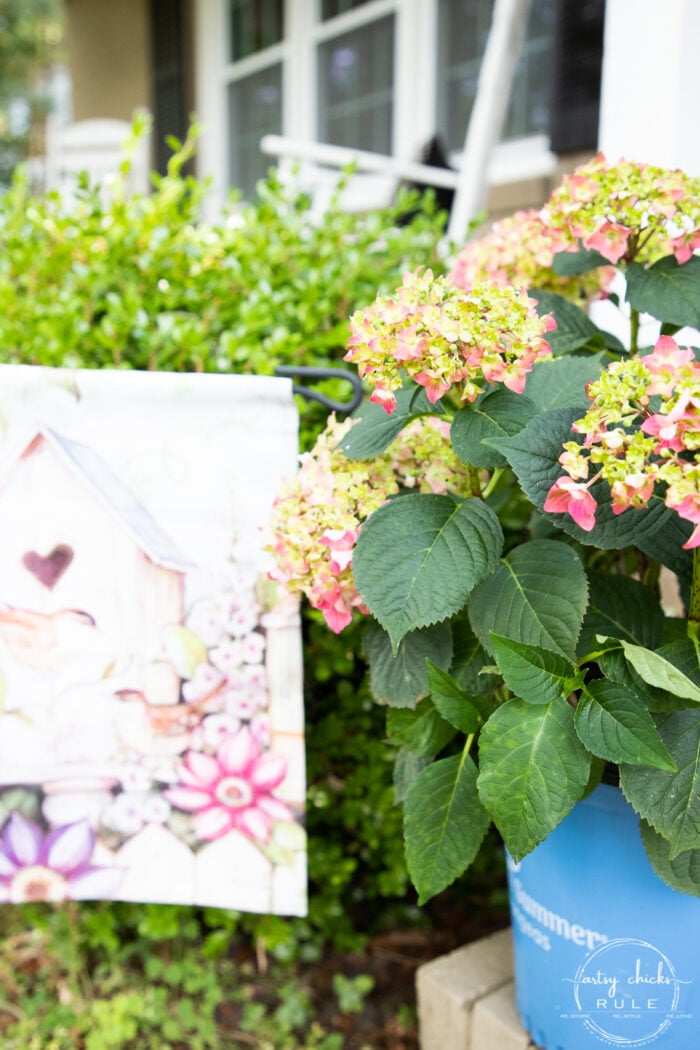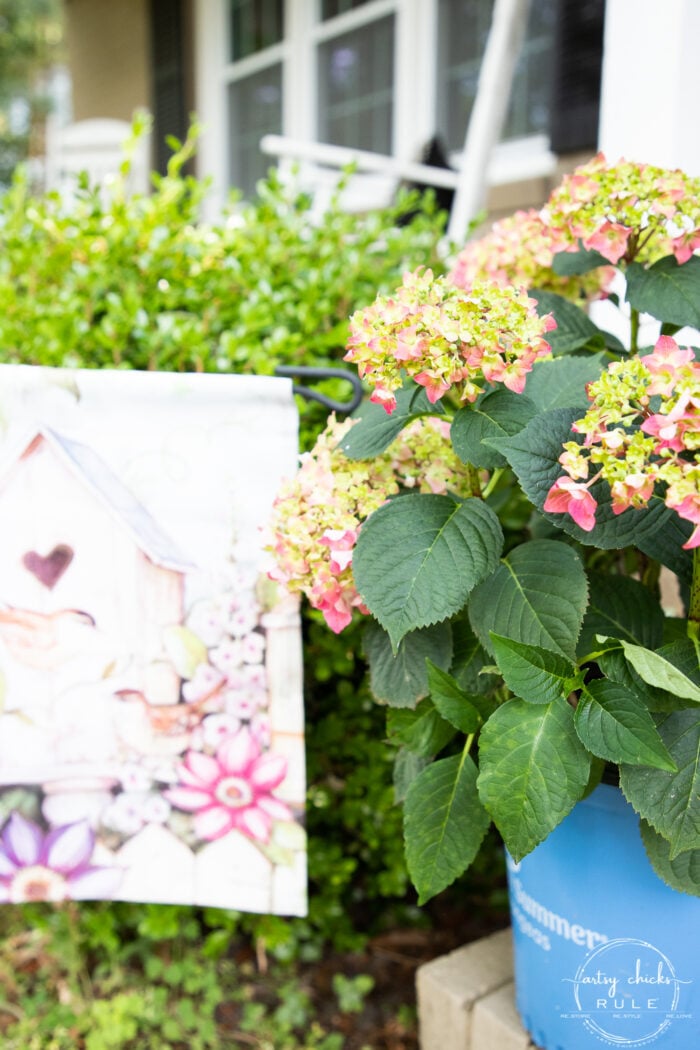 I can never have enough of those! That makes 6 now. We have two small ones in the front and 3 huge ones in the back.
To the right side…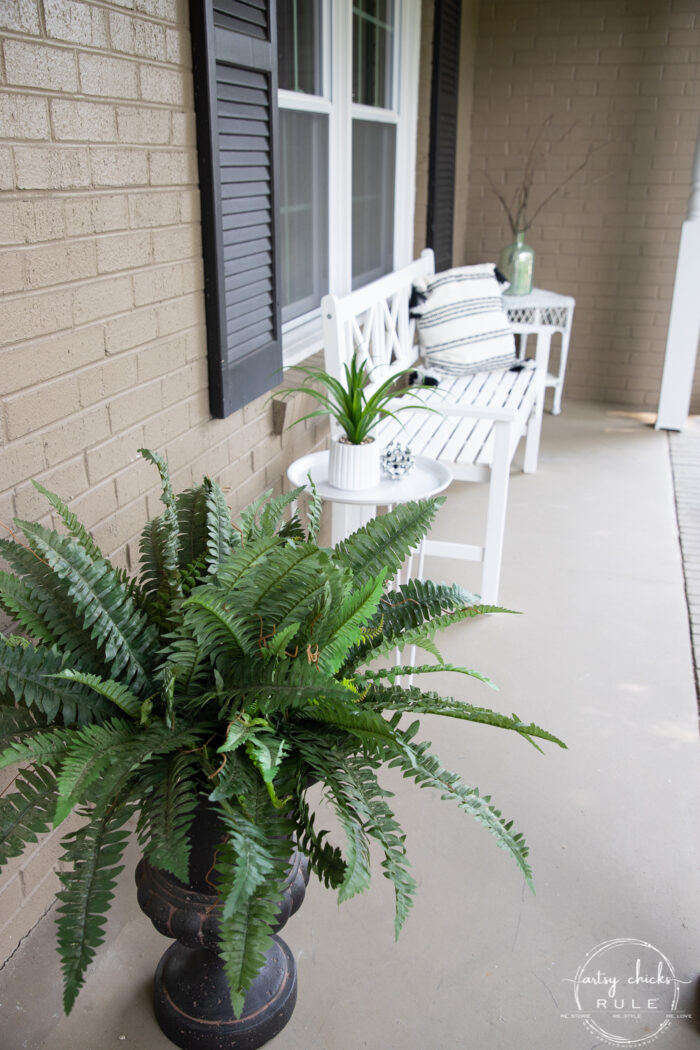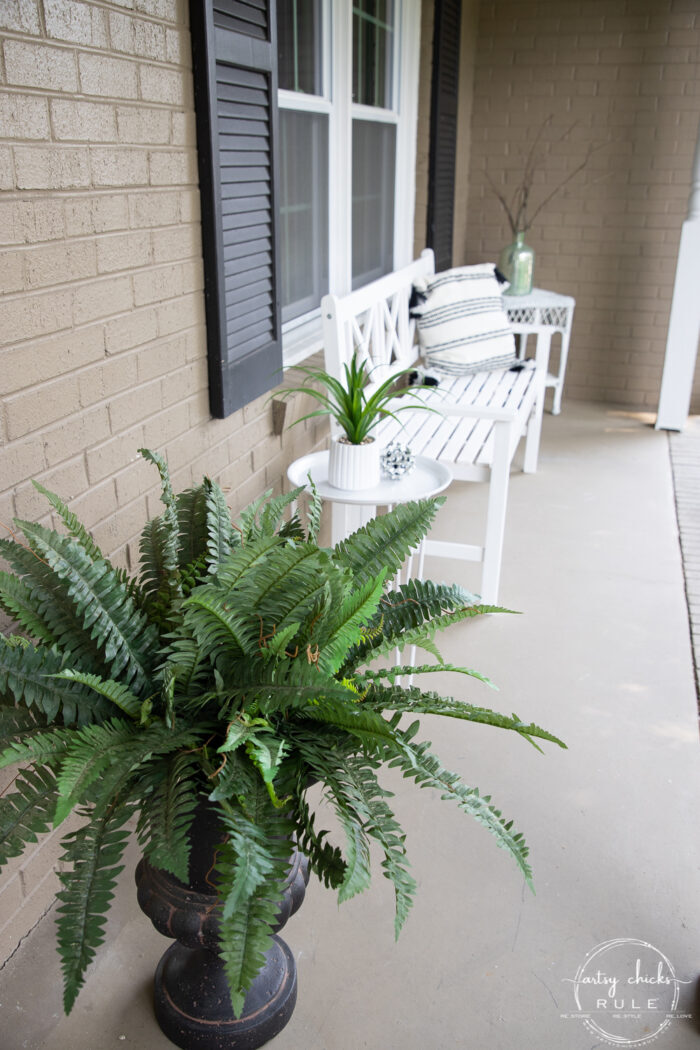 We found this bench at TJ Maxx (or Marshall's) a couple of years ago.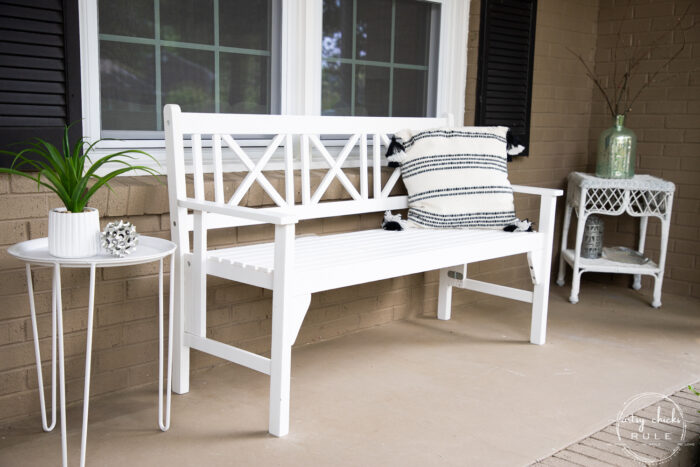 There's a spot in the middle of it that raises up and creates a small table. Kinda neat.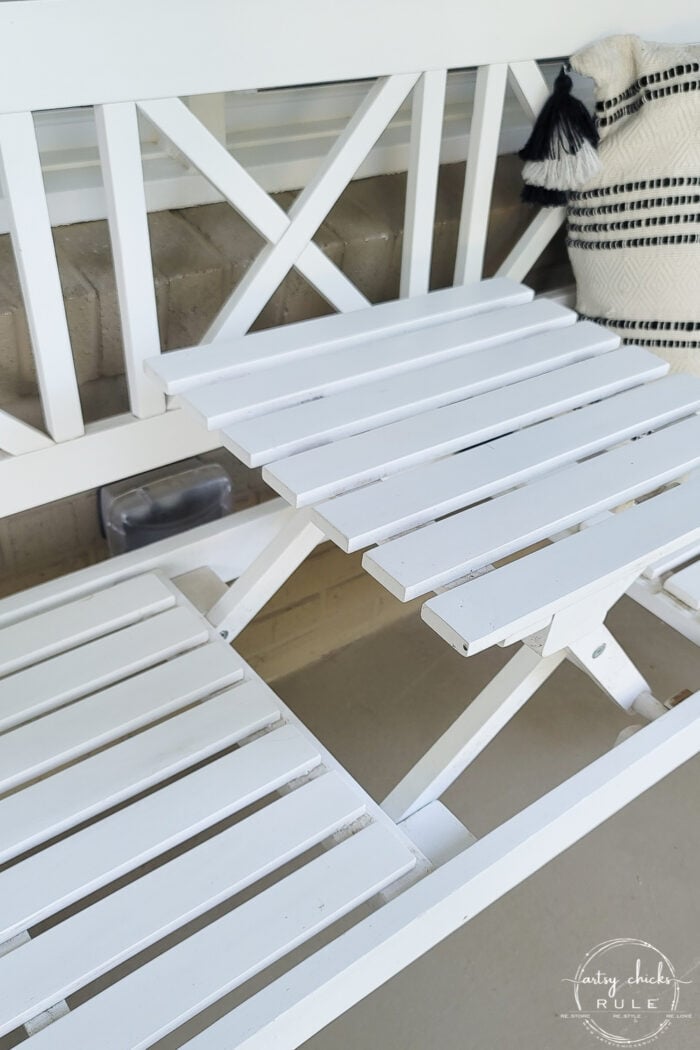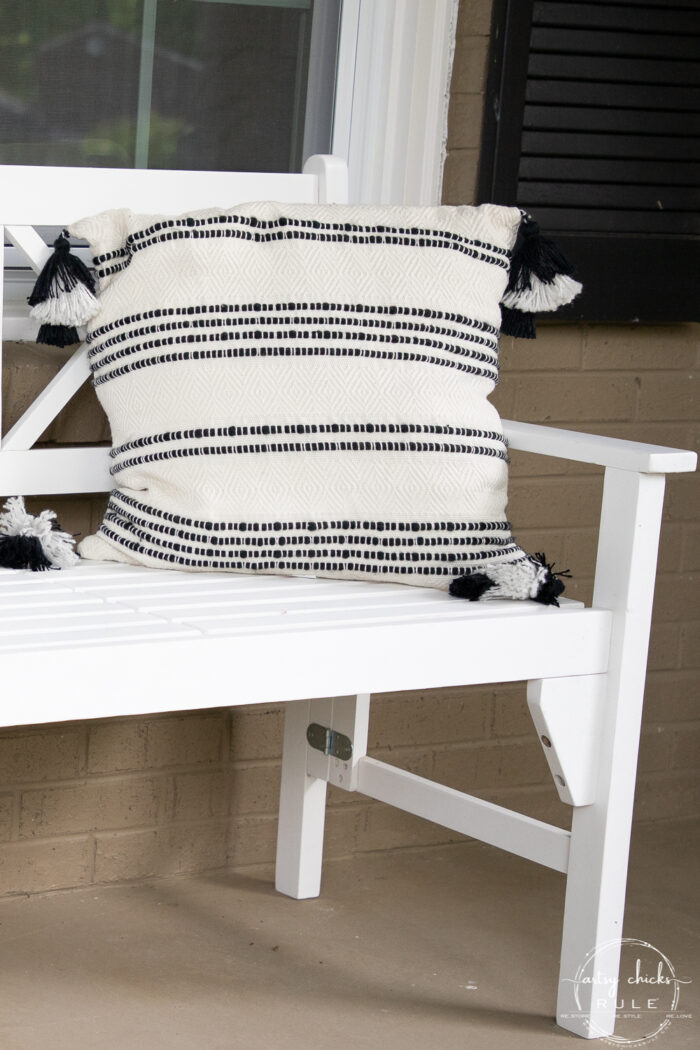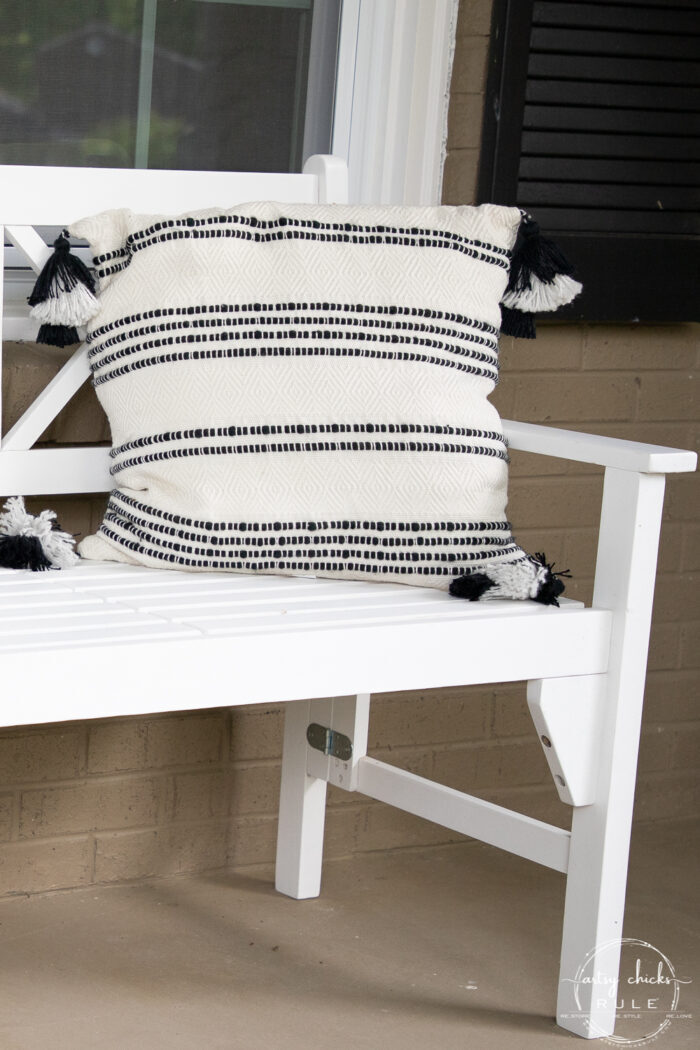 I've had this glass jar forever. I brought it out here and filled it with branches I found in our yard.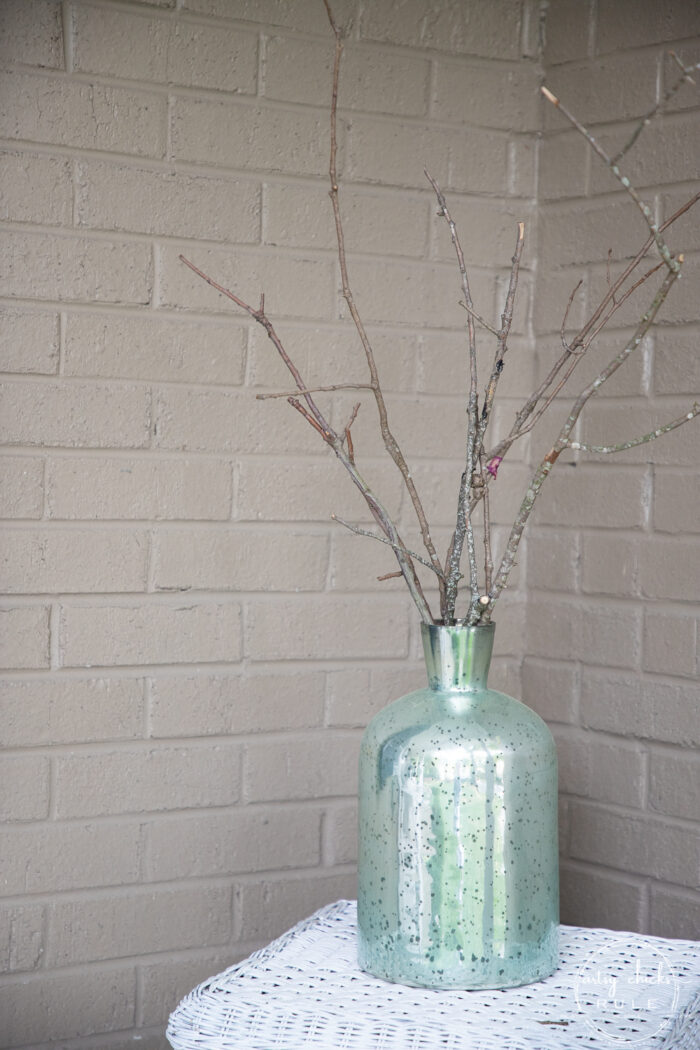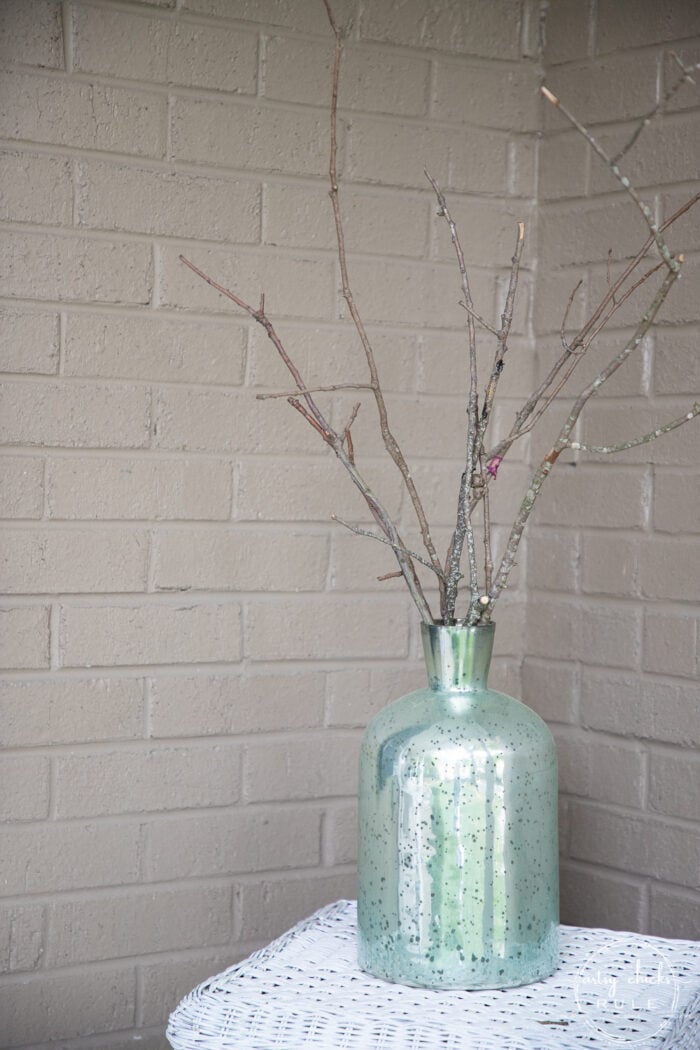 Simple decor!
This little table was actually pink when I found it. I spray-painted it white to put out here.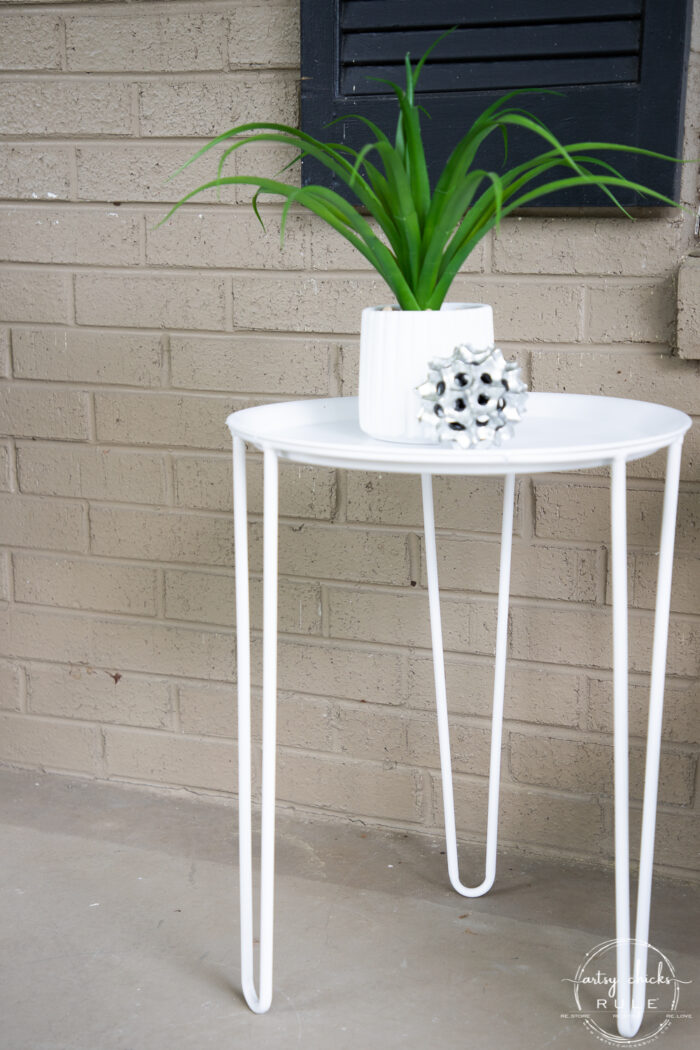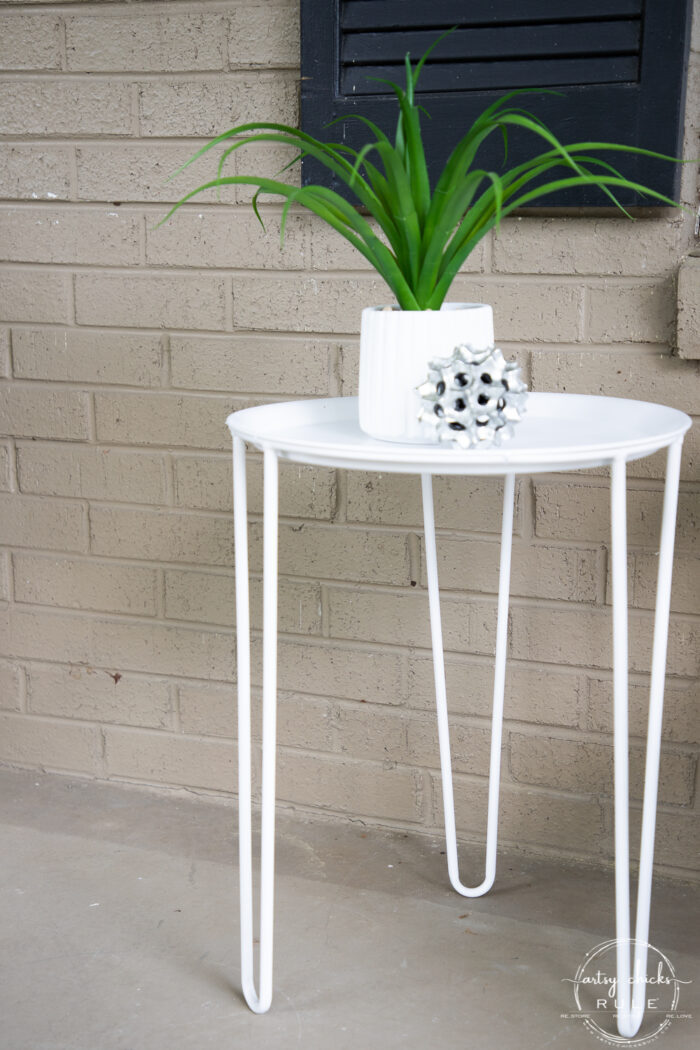 Then just added a little greenery, etc, on top.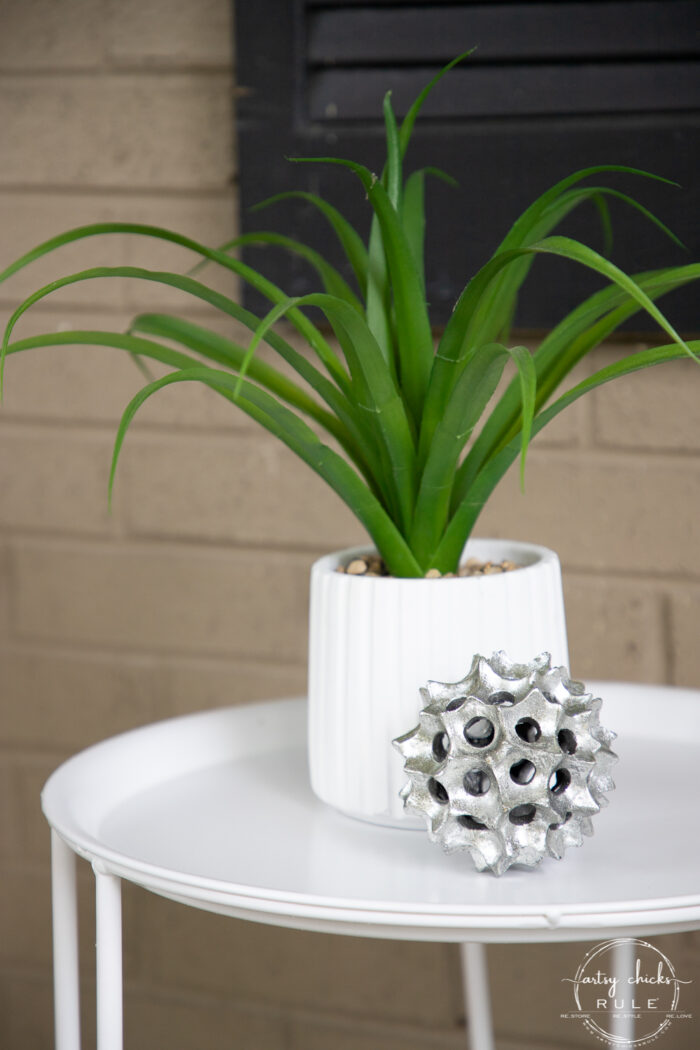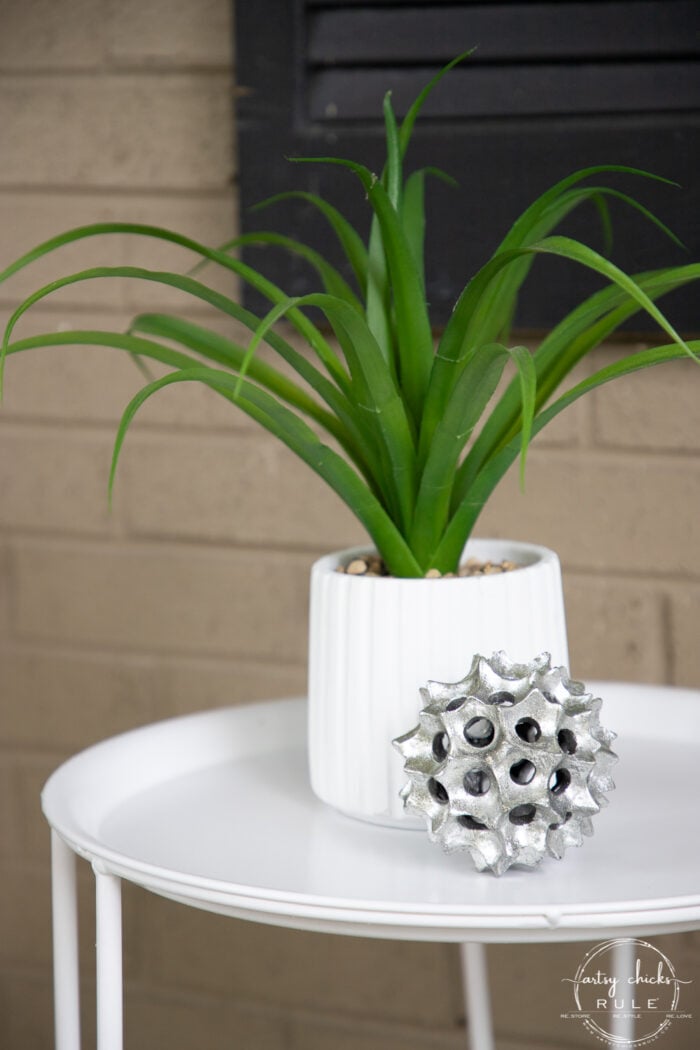 I love my ferns that are on either side of our front door. I found them online. (links below)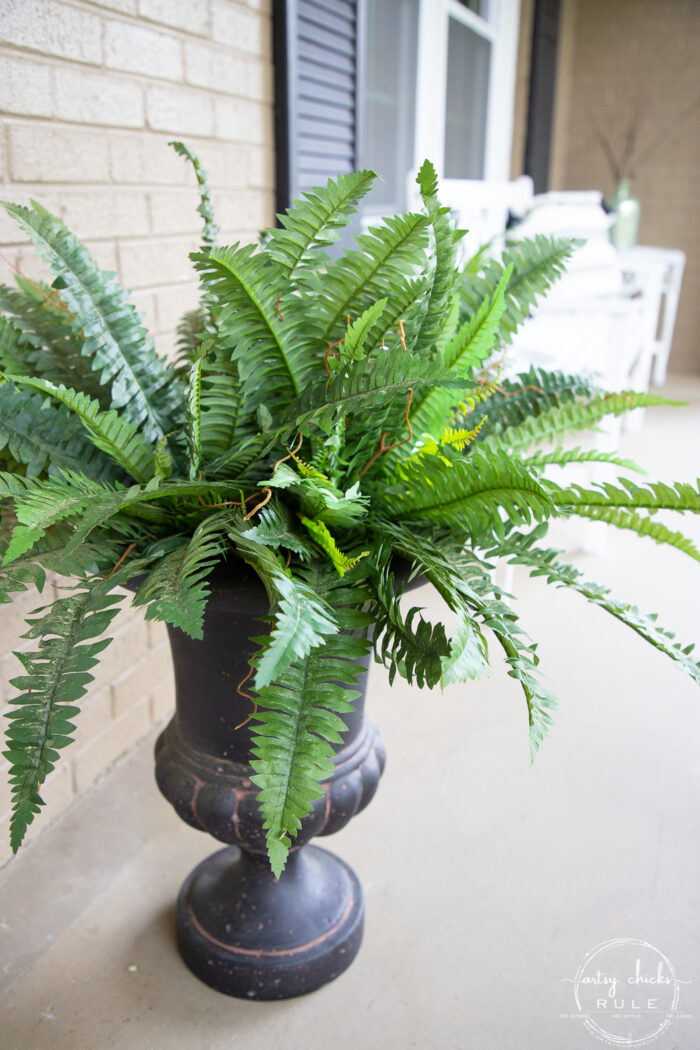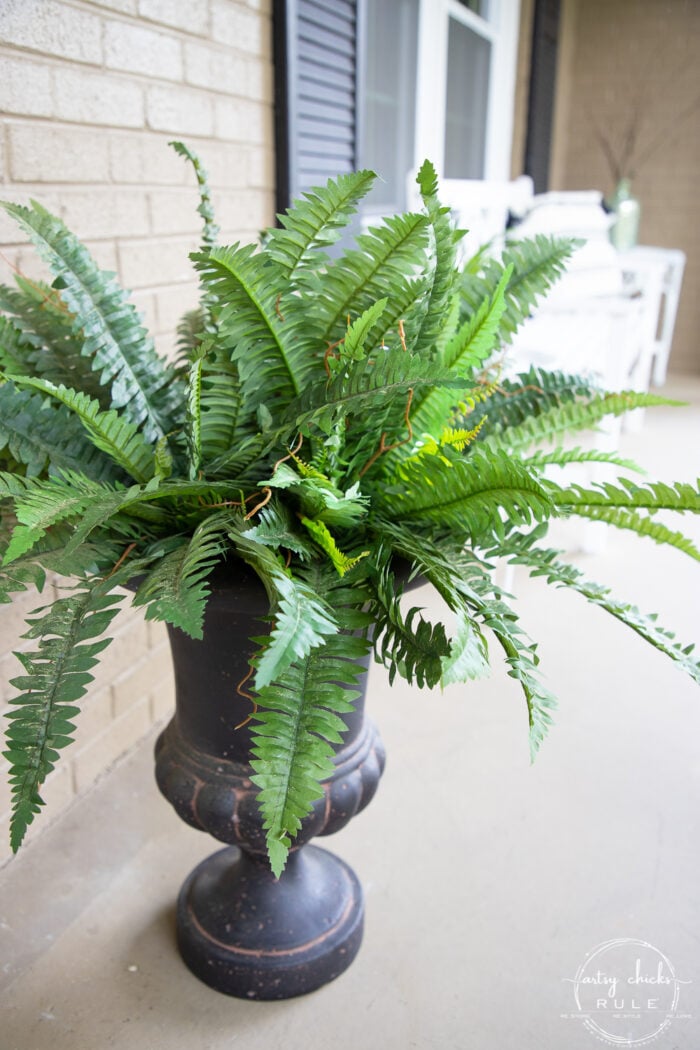 I usually have live hanging ferns but have opted to do this instead.
I recently painted our front door (see the details, here) and the white trim around it and it looks so much better.
Plus we got a much-needed new storm door too.
We are also planning on taking down the light fixtures (cleaning them up) and painting them black. (I think, lol)
All of that, and the new windows, make it look like night and day.
The fake ferns have been so awesome…and very low maintenance!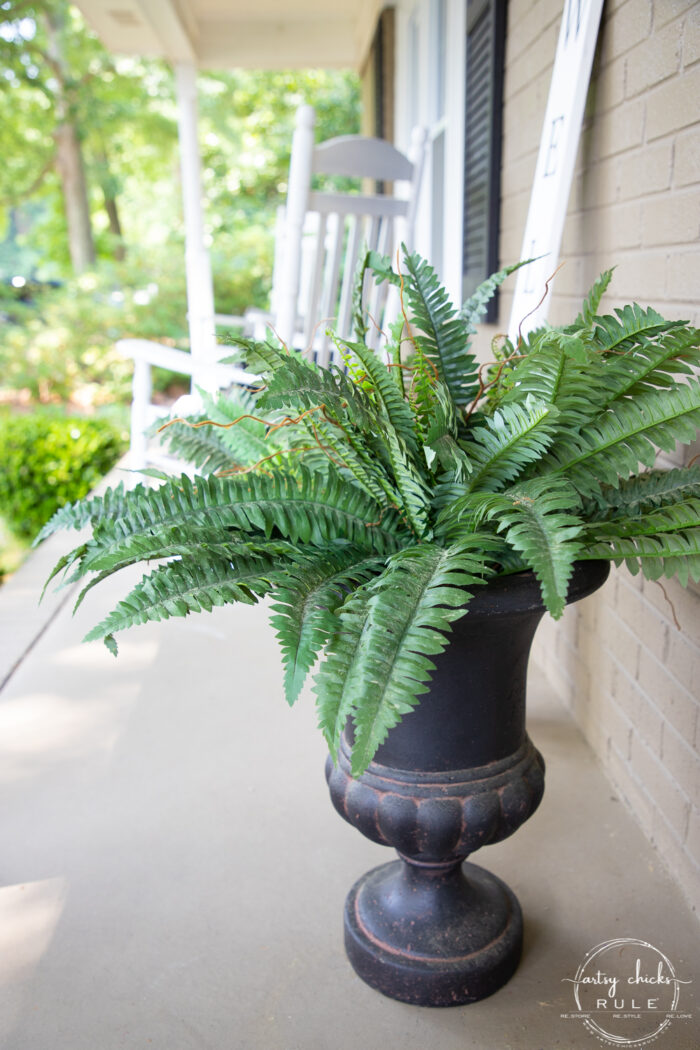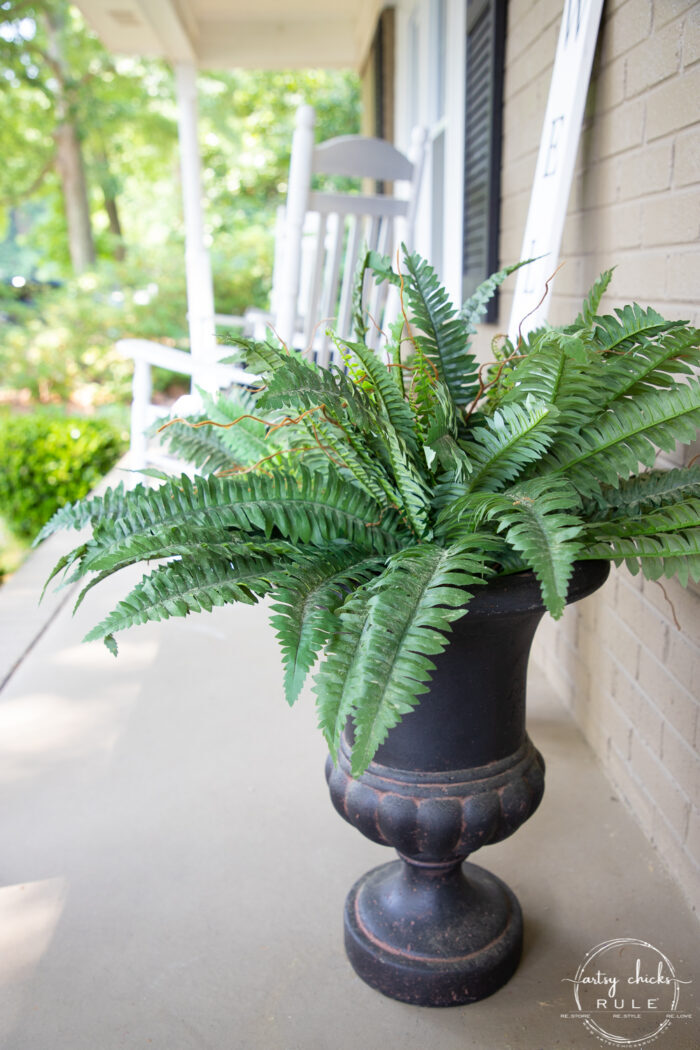 Looking left…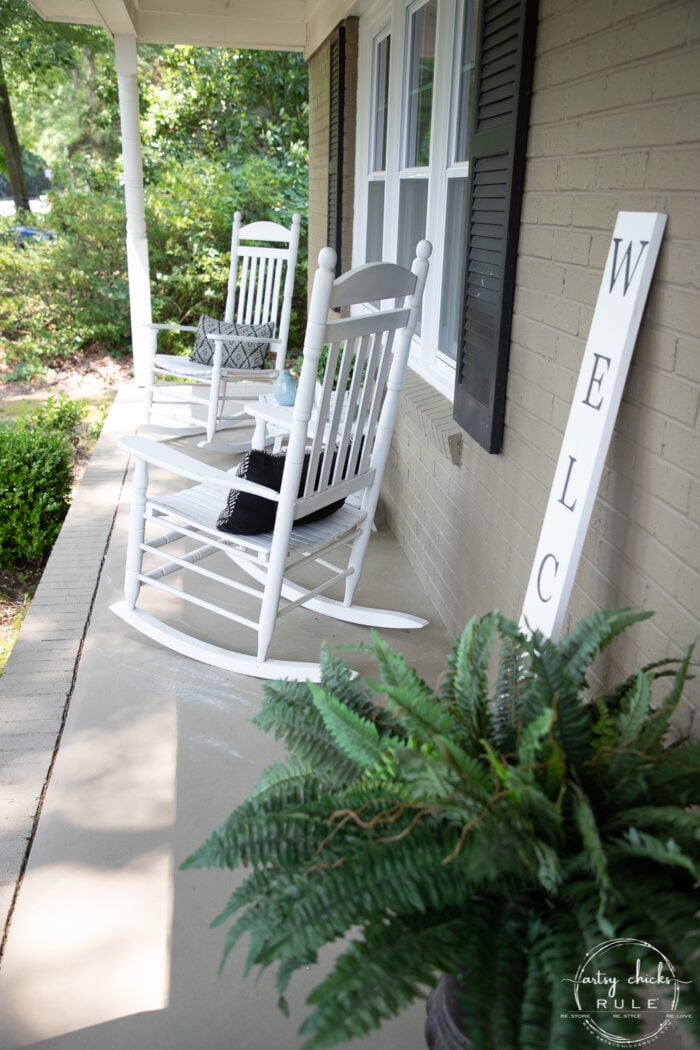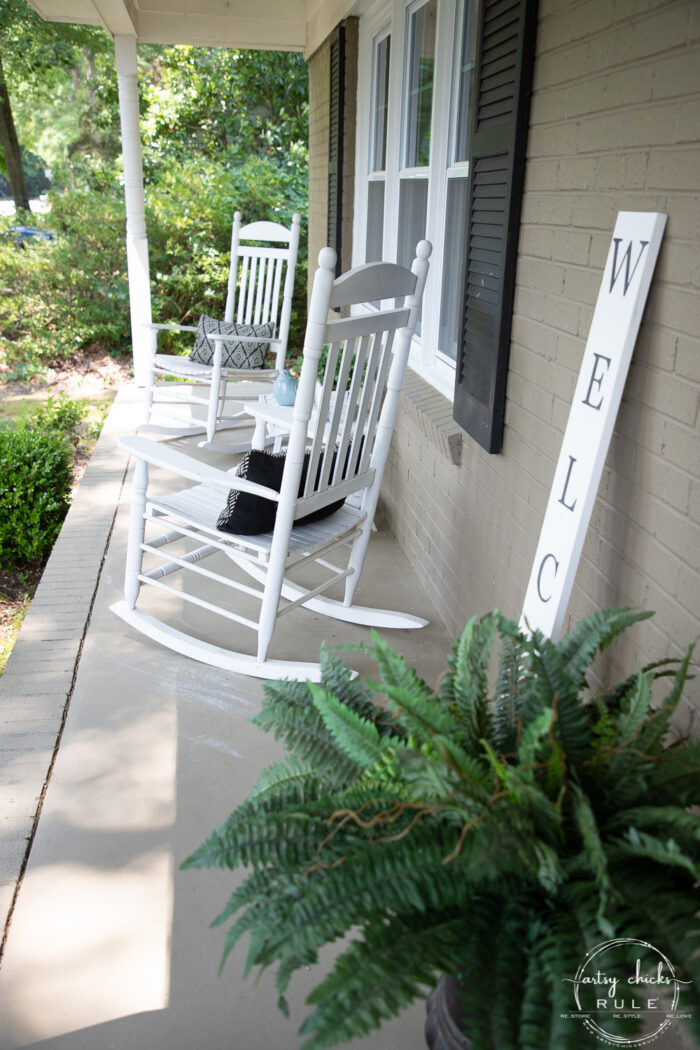 Can I just say how THRILLED I am that all of our windows are done! Yippee!!
I can not tell you how happy that makes me. It has been a long, long time coming.
The "welcome" sign I made last year.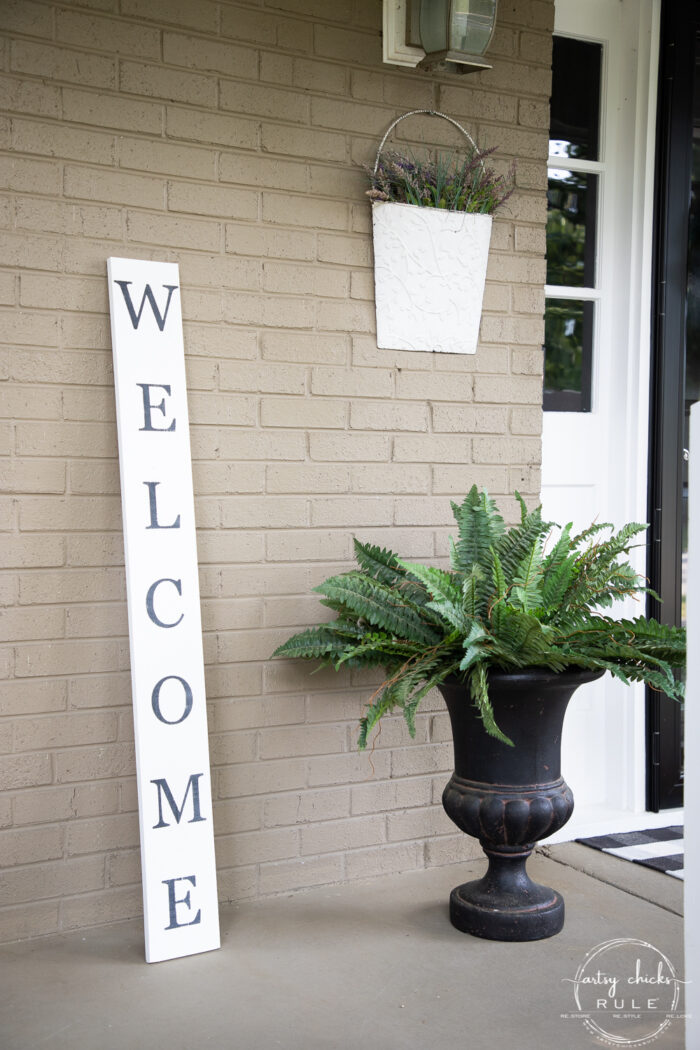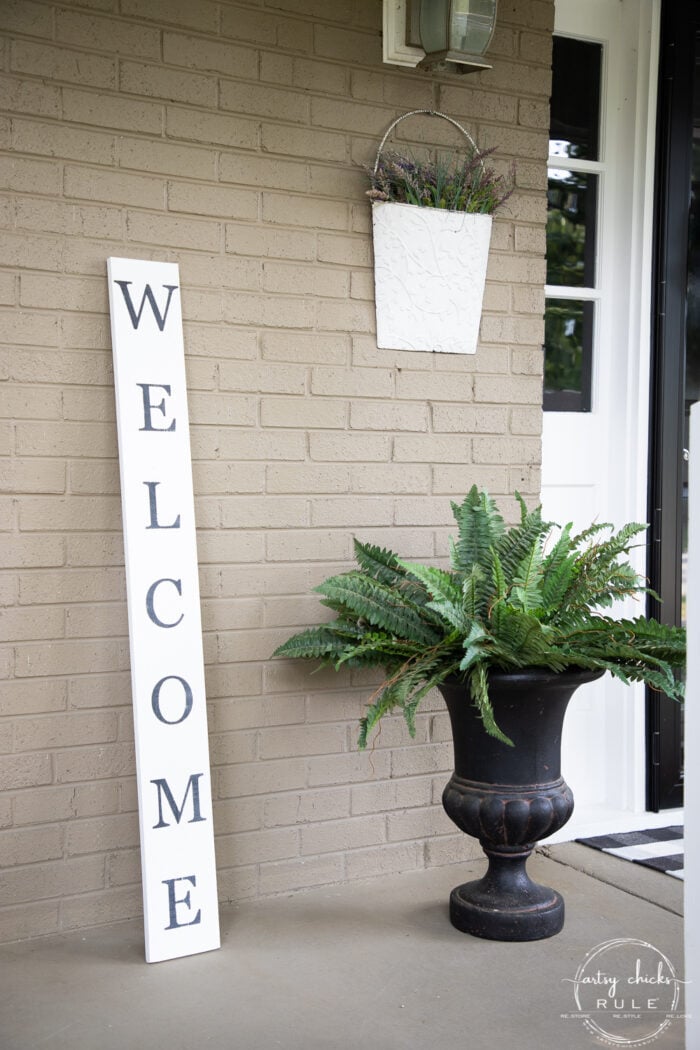 You can find the details on it, here.
Our rockers have held up great. I repainted them a couple of years ago.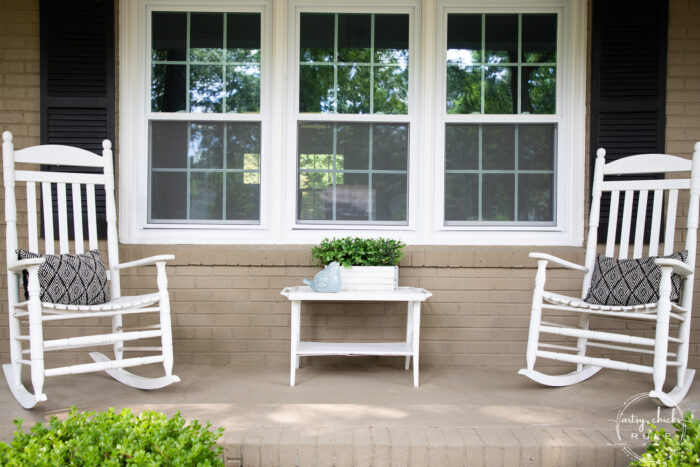 And remember that tiled table? If not, check it out, here.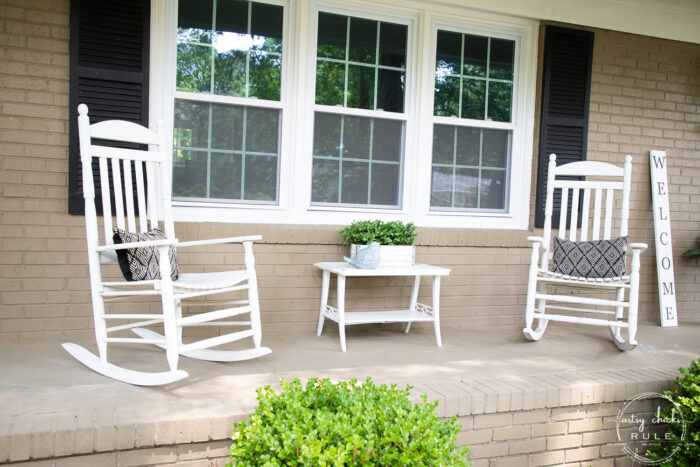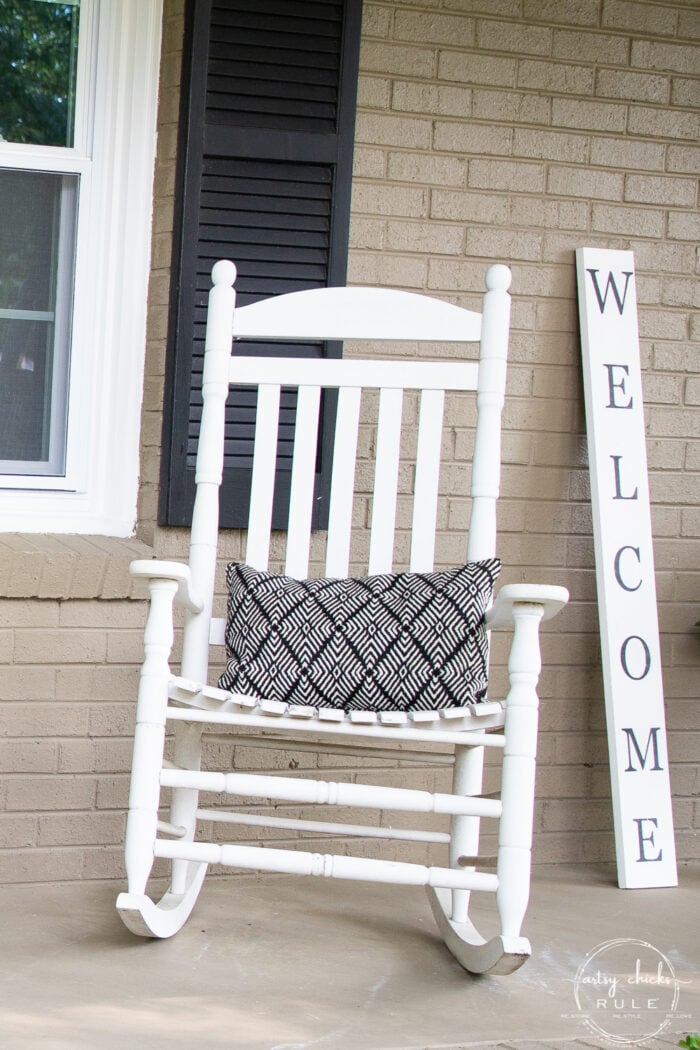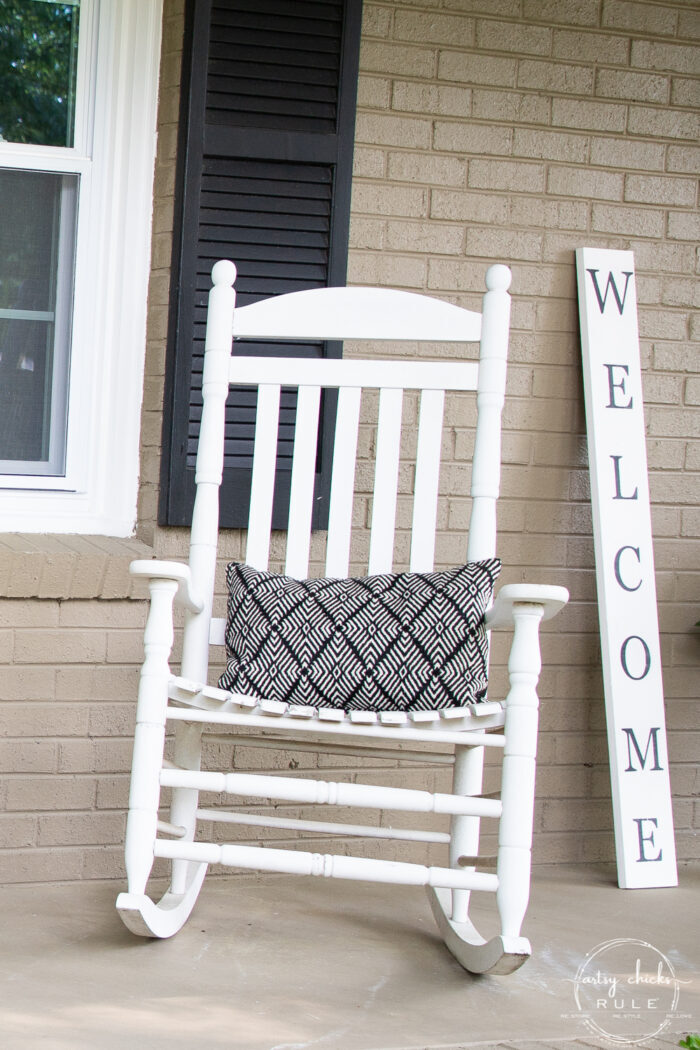 I will switch out the spring-looking hydrangea wreath in a few weeks for summer. I am not sure what I'll put up.
I do have a simple, green eucalyptus wreath I could use. BUT I am thinking I might make something new with a little bit of color.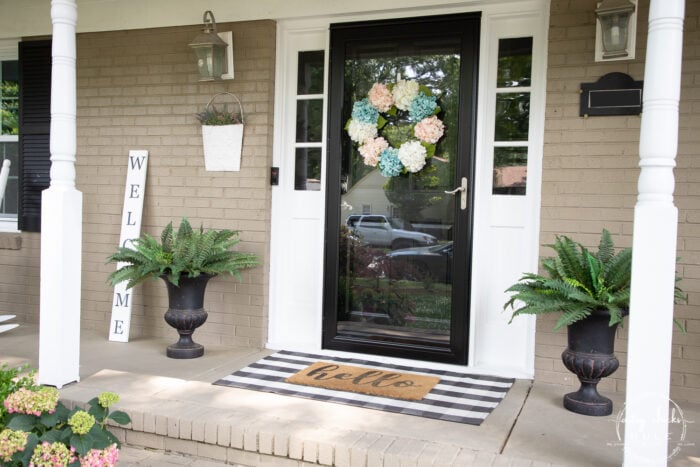 Now to decide where to plant my pretty new hydrangea! :)
Source List:
PIN it to save it!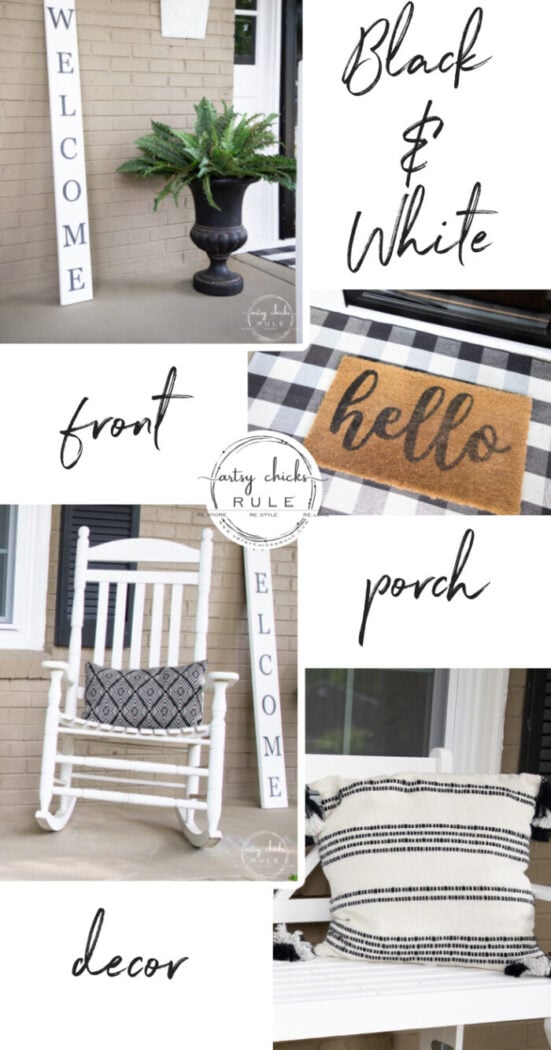 See you later this week!
xoxo