This post may contain affiliate links. Please see disclosures here.
A very easy and fun way to update your thrifty find…a compass rose tray! The compass rose is SIMPLE to create!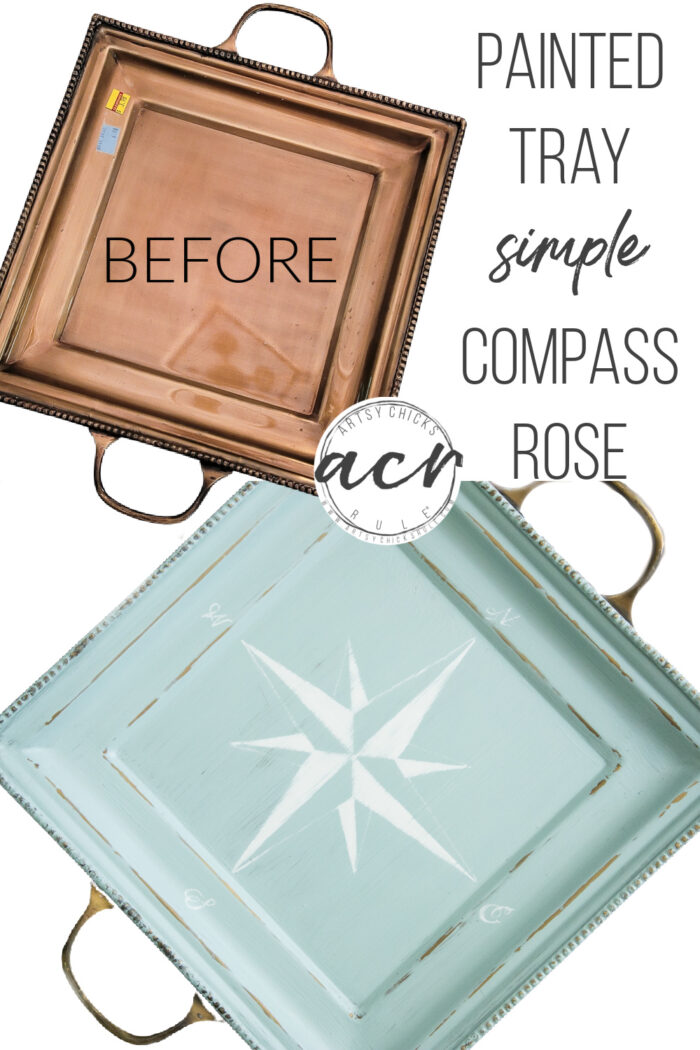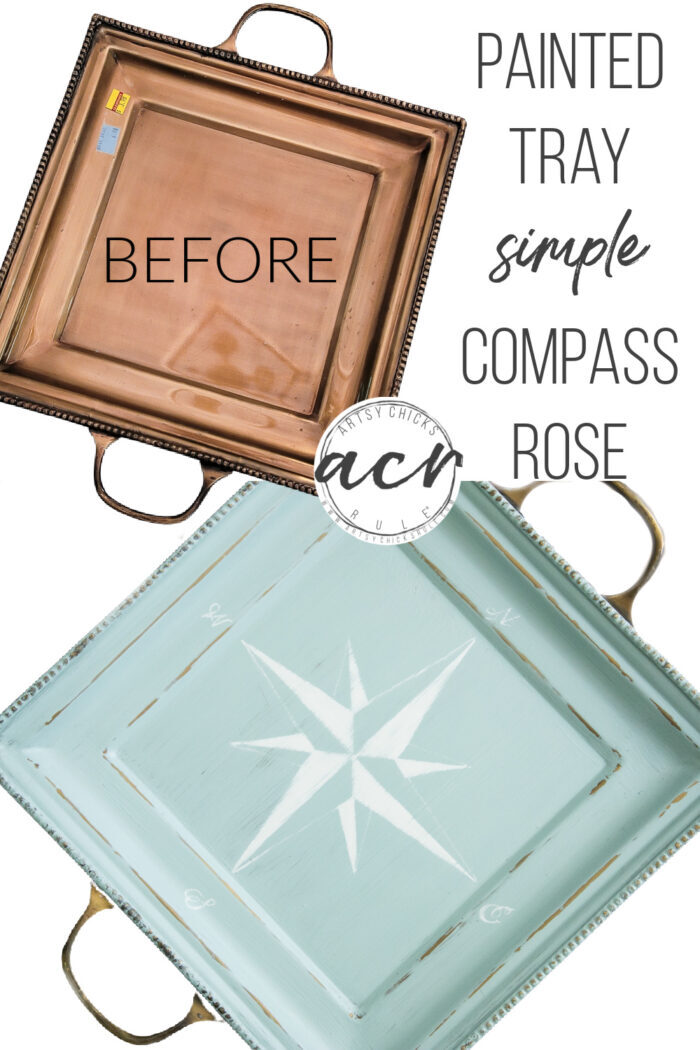 Hello beautiful friends! I hope you had an amazing weekend. Summertime is in full swing….the heat and all. We never get much actual spring around here, it just jumps right to hot. But I'm not complaining at all. Gimme all the summer days!
Today is Trash to Treasure day and if you are new around here, it's the second Tuesday of every month that my friends and I get together to share our latest thrifty treasures. So be sure to scroll all the way to the bottom to catch theirs!
I'm sharing another one from my latest haul, (you can see my latest haul, here).
OH! And before we get going on that, let me give a huge congrats to Holly H. on winning my latest giveaway. Stay tuned for June's. I'll be announcing it soon.
If you are not already a subscriber and don't want t miss it, click here to become one.
Compass Rose Tray
This sweet little tray was from Target (per the sticker on the back) and was not bad at all to begin with…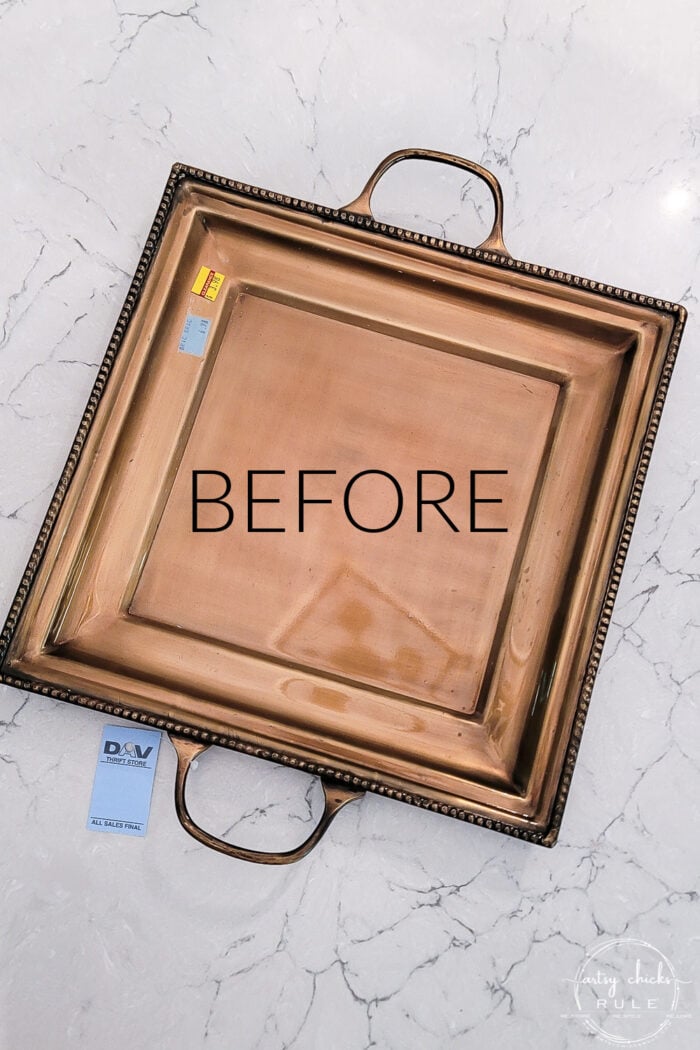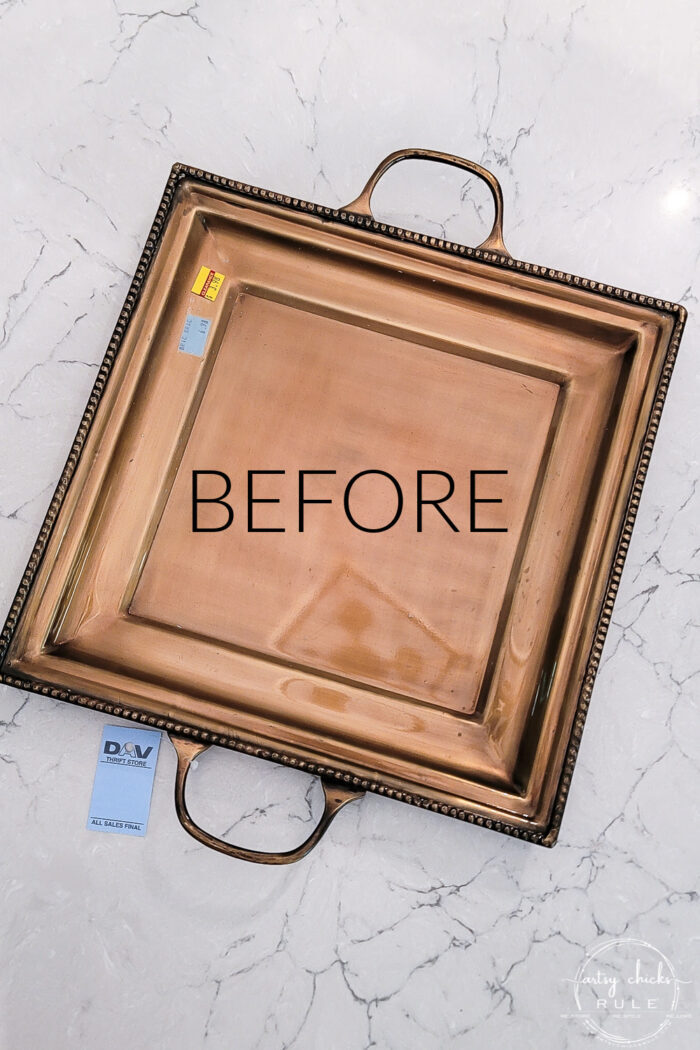 …and it was on clearance for $3.98. Win!
This is the kind of find that I think is the best. You don't really have to do a thing with it, just bring it home and add it to your decor.
I love thrift shopping to decorate my home.
But you know I was going to change it up for y'all.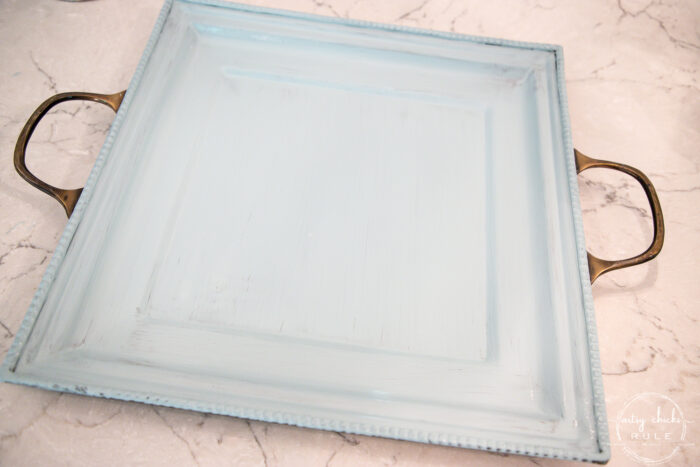 So I painted it a pretty aqua blue. (linked below)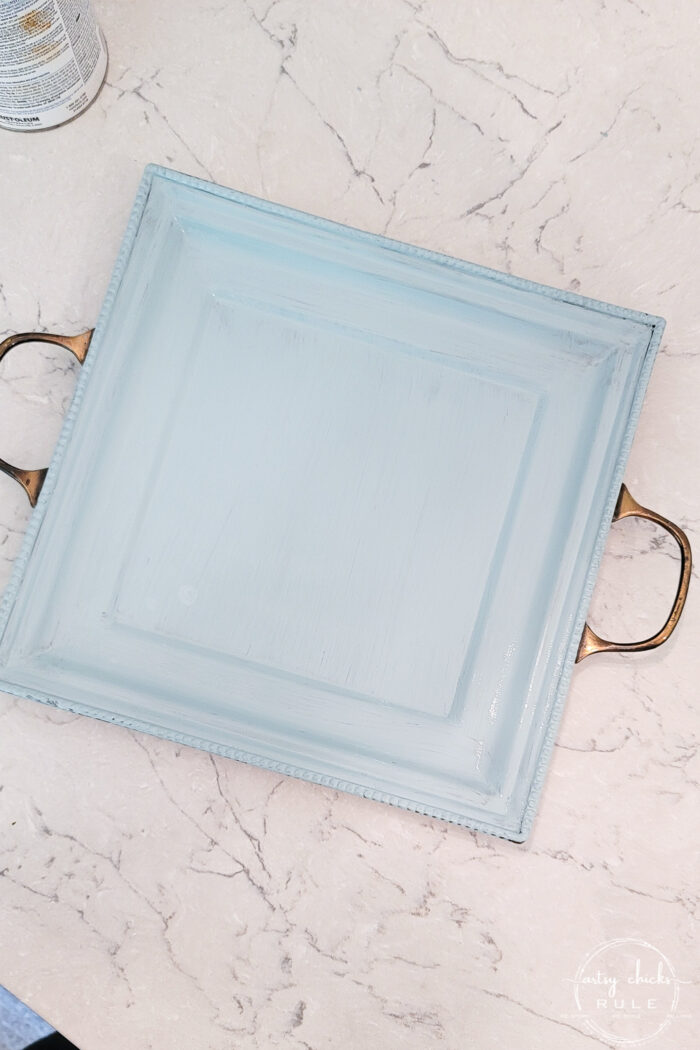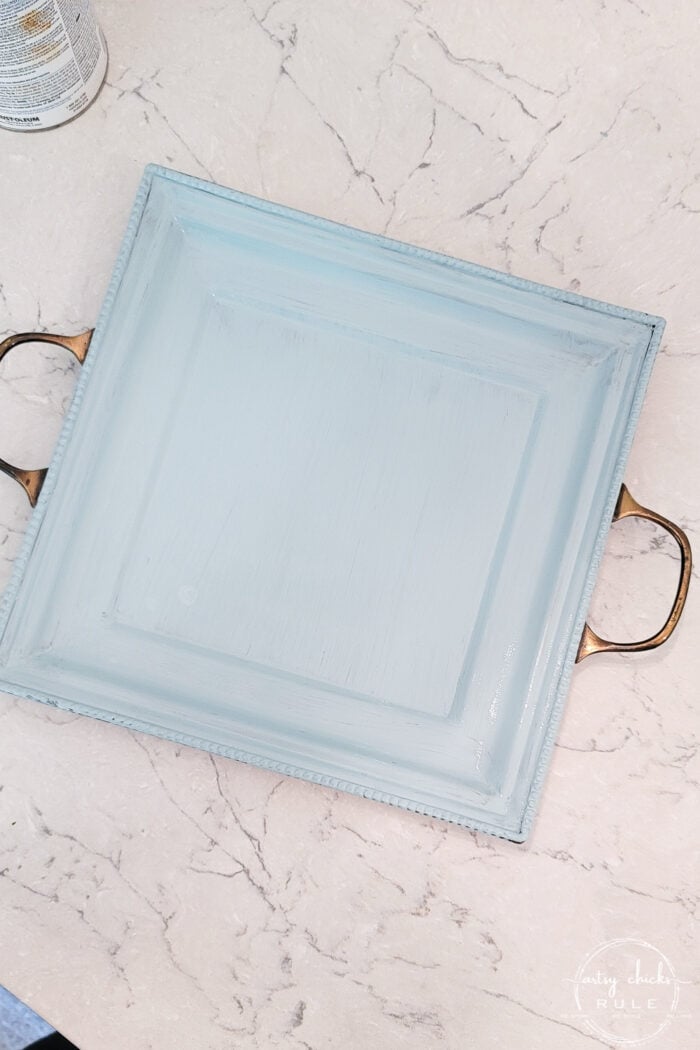 I usually love this paint but it was quite streaky and brush marking this time.
But I just decided to go with it and call it character! ;) (old, coastal, worn, etc)
Once it was dryish, I took a wet paper towel and went back over raised areas to remove some of the paint.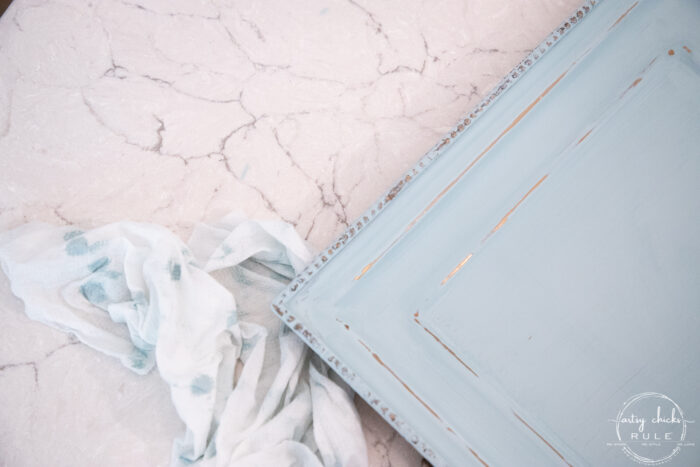 Then I began drawing on my compass rose. I used a white watercolor pencil and a piece of chalk.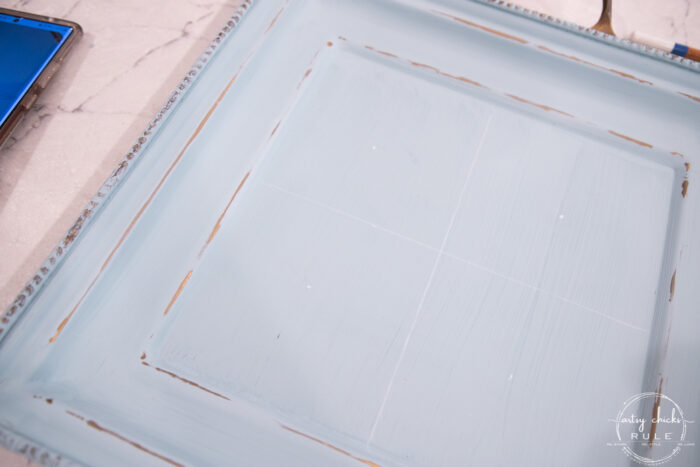 (I'm painting it white so didn't want to use anything dark to draw it)
Want to see a few other posts on how I do this? Check out these:
I created the first set of lines and then started making the "triangle" sections.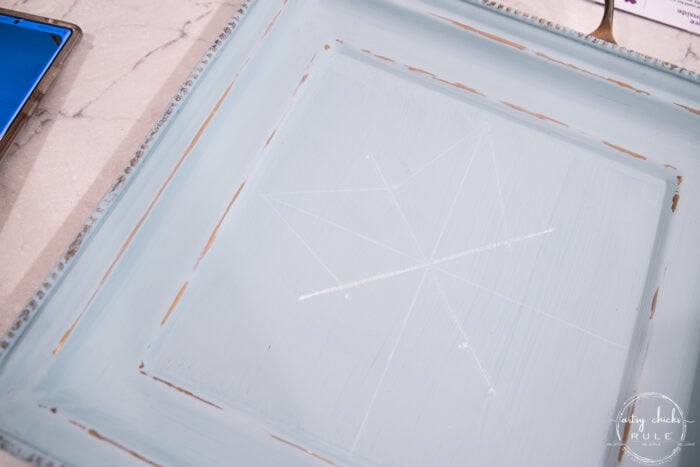 But I wasn't loving how fat I was making them. So I gently washed those away and began again.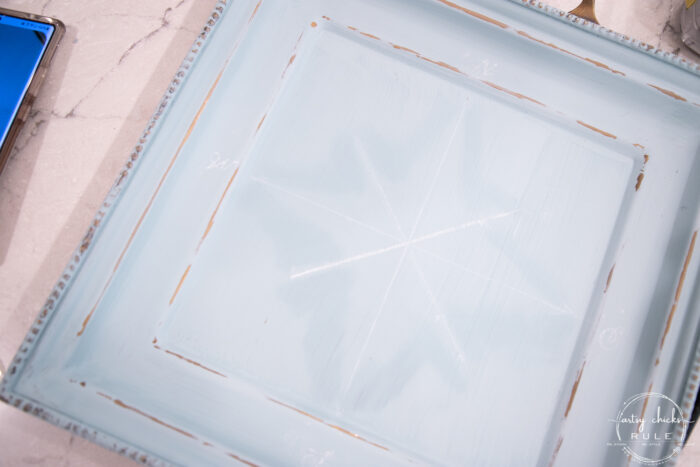 Much better!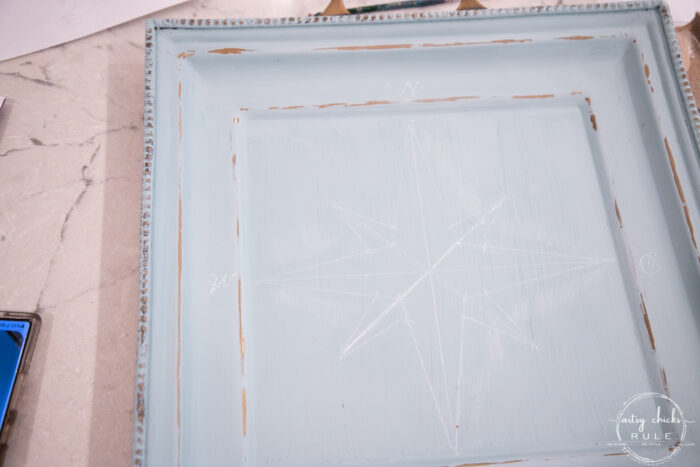 Now I just need to paint it in.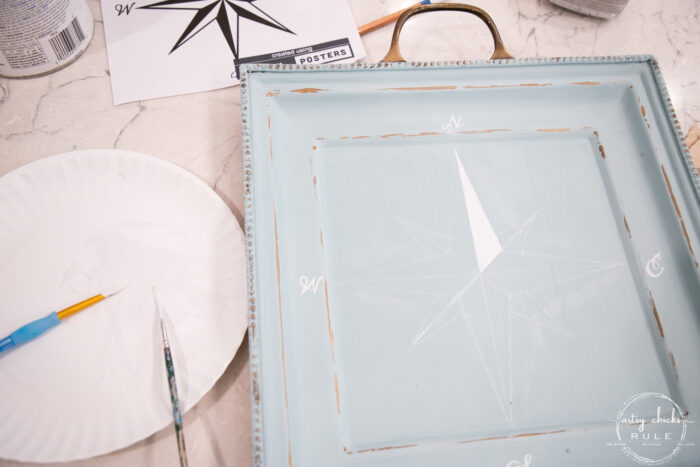 I printed out the printable from this post to create these letters. (N, E, S, W)
I rubbed the chalk on the backside of the paper and transferred them.
You can see how I do this and several other transfer methods in this post >>> How To Transfer Graphics
Once I was done and it was all dry, I lightly sanded it all to distress it a bit.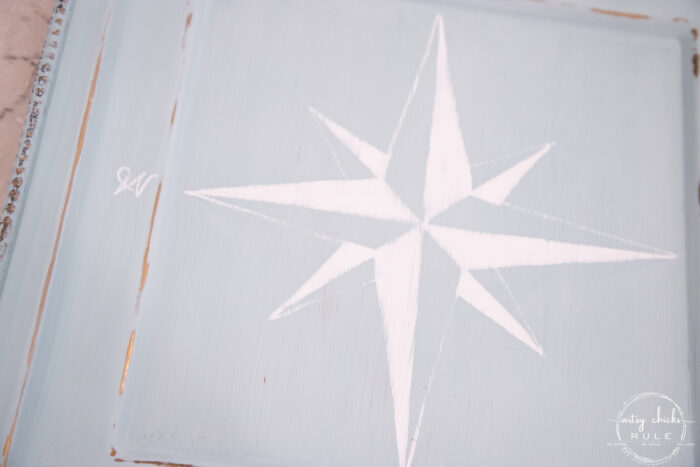 I used my new favorite top coat to seal it. (this stuff is called tough…and it is!)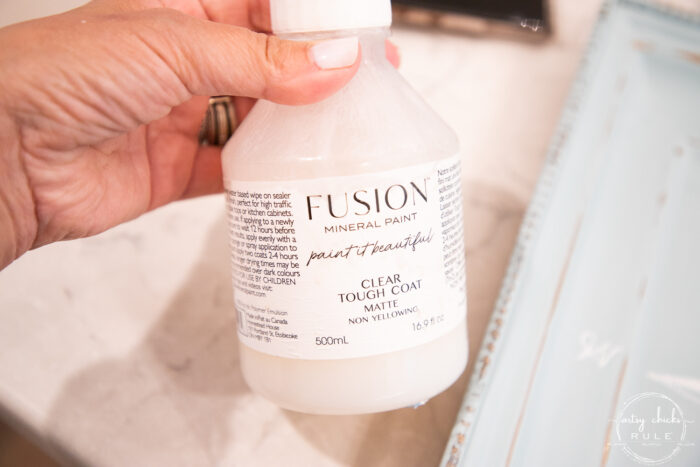 And done!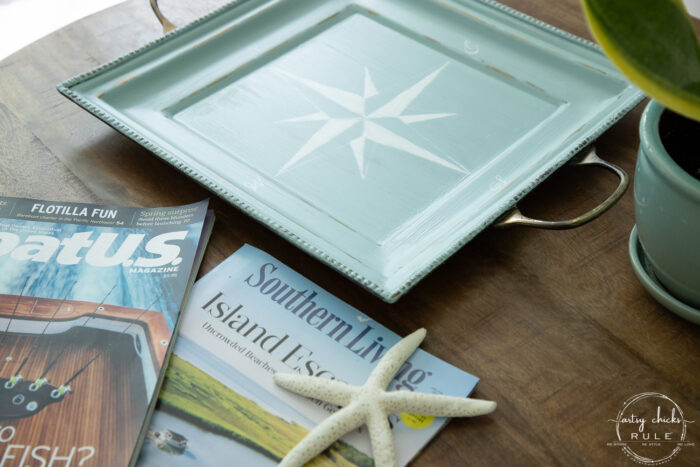 It does have that perfectly, imperfect weathered coastal look.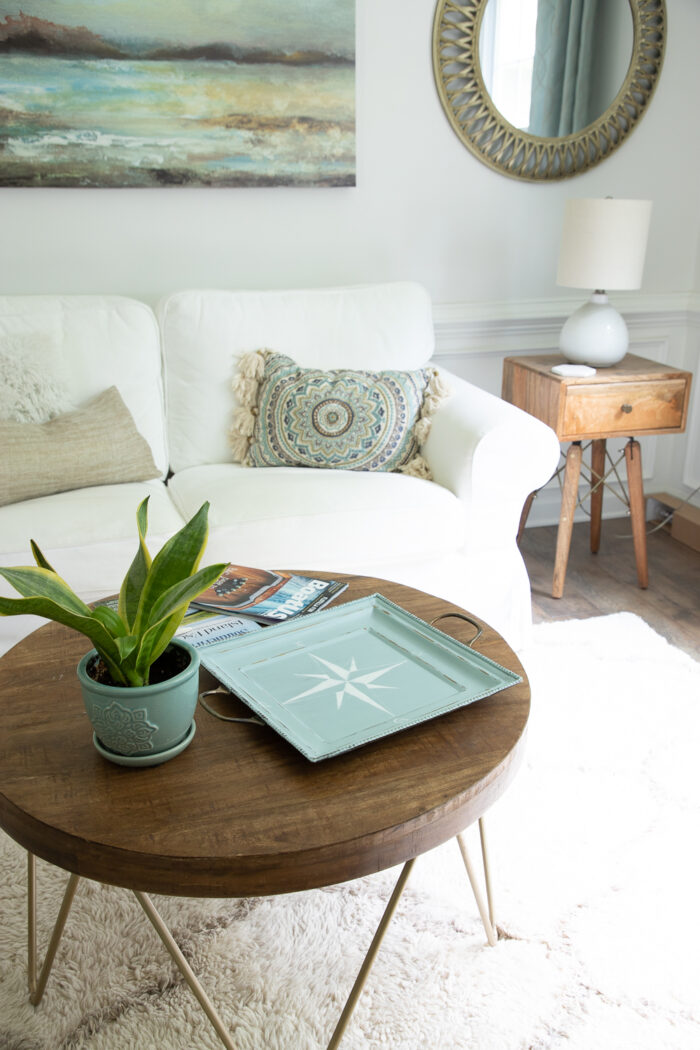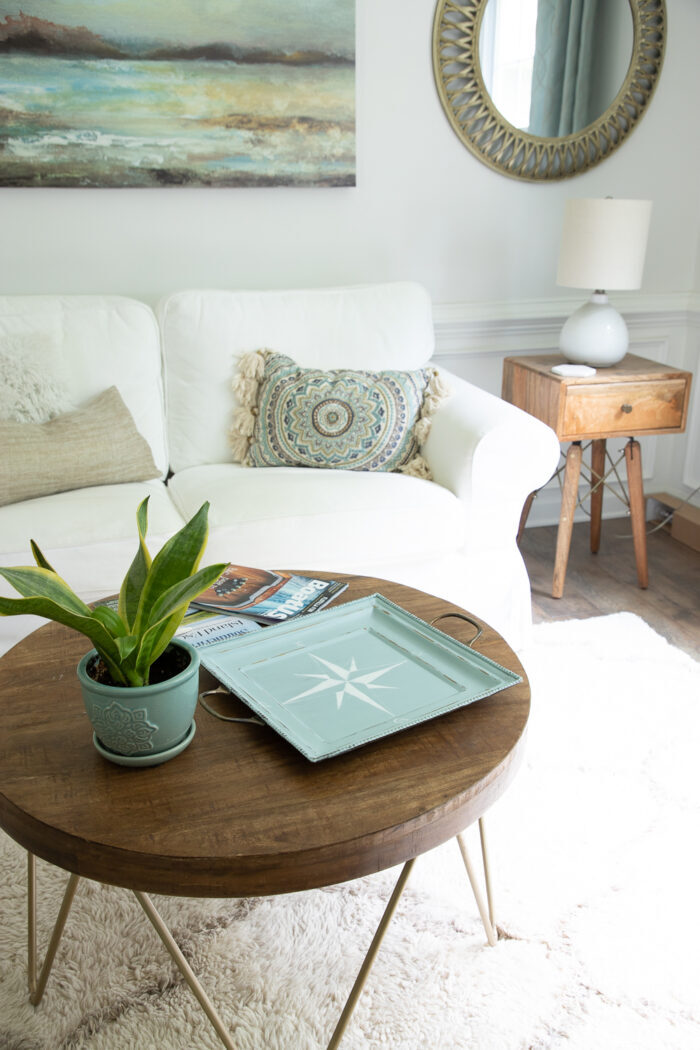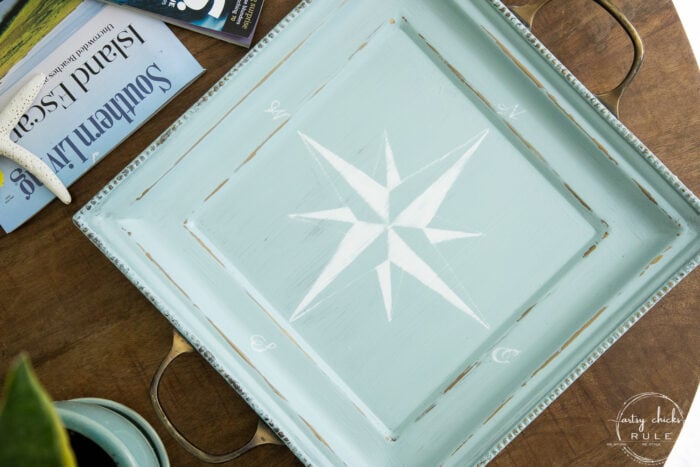 As you can see, I left the handles unpainted and I love them.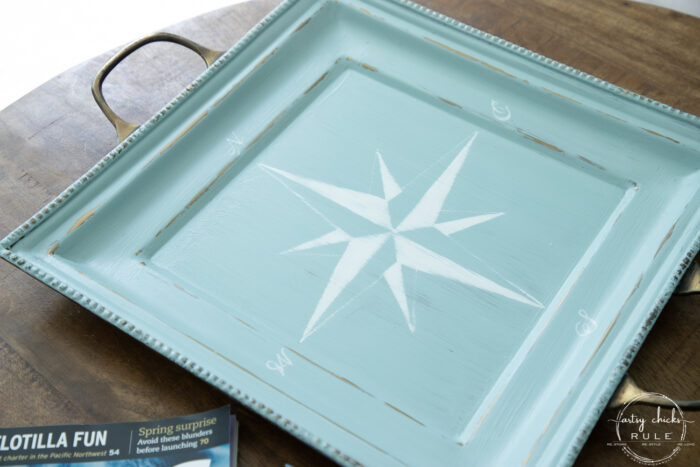 A very simple update for this one! Even the compass rose. Anyone can do that!
PIN it to save it!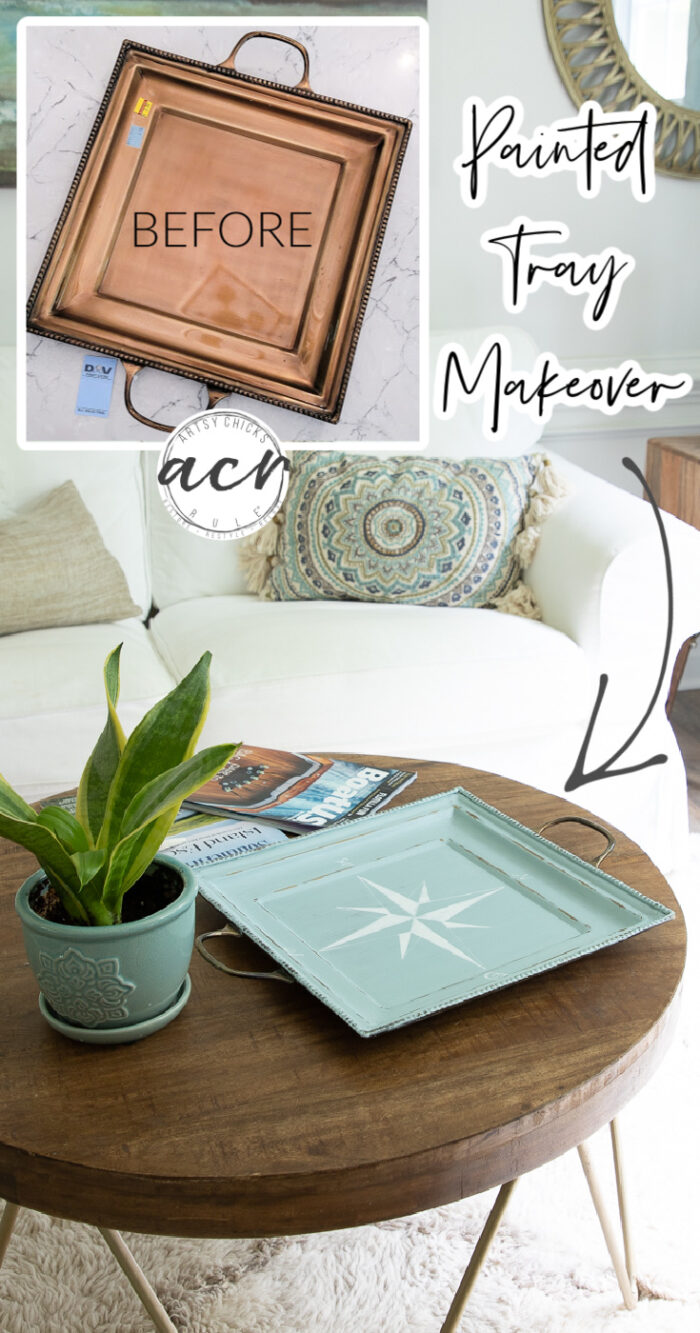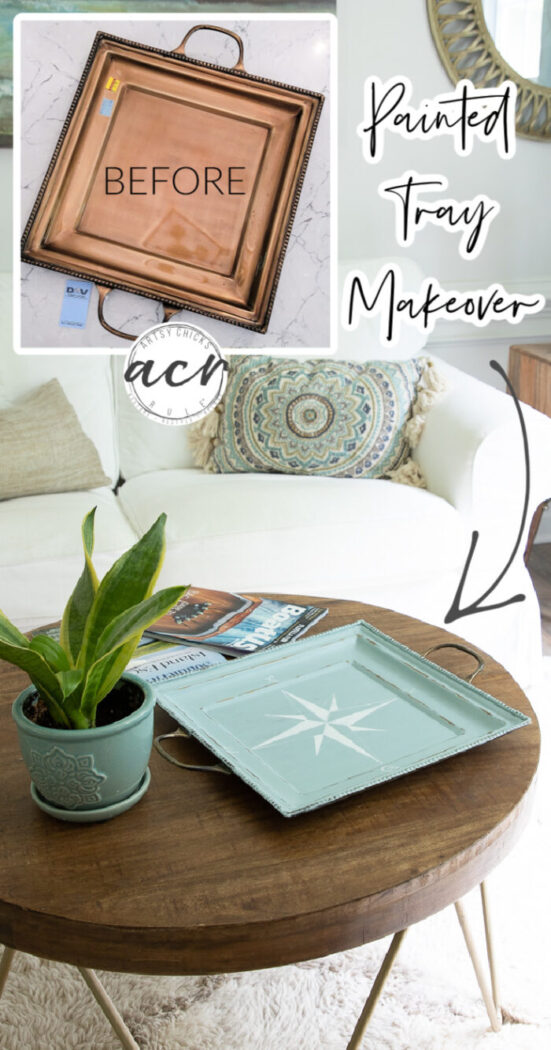 Don't forget to hop over and visit my friends! (linked below)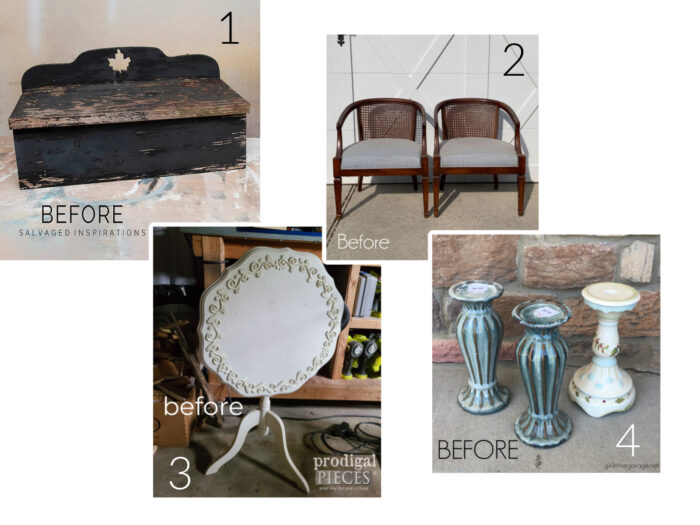 Want to see more? Check out the Trash to Treasure archive here >>> Trash to Treasure Transformations
Have a wonderful week! I'll see you on Thursday!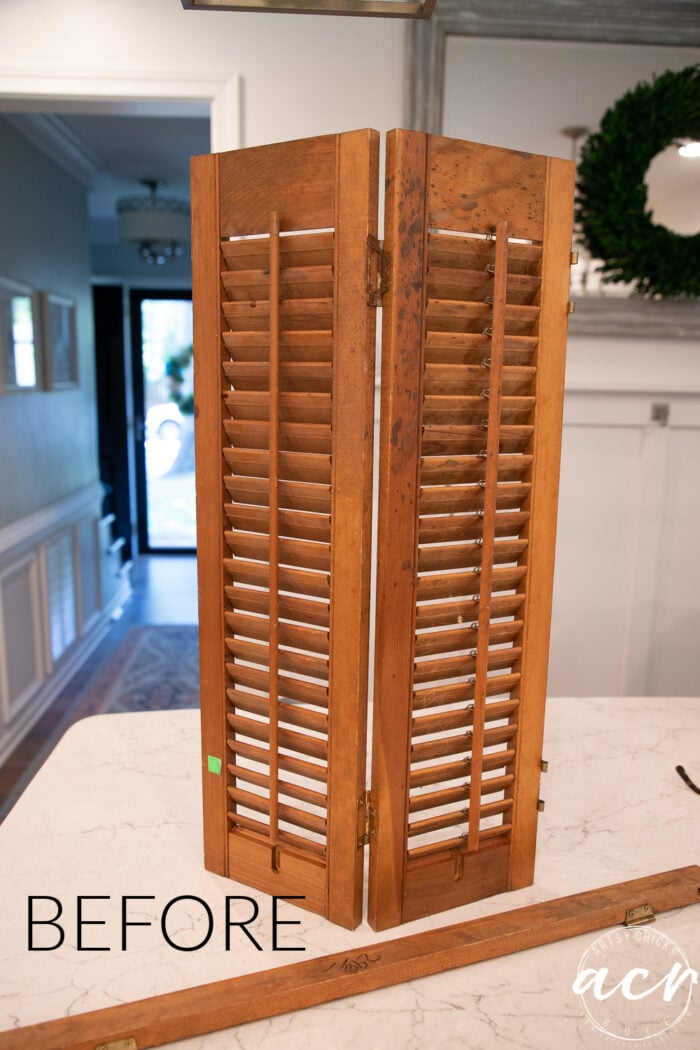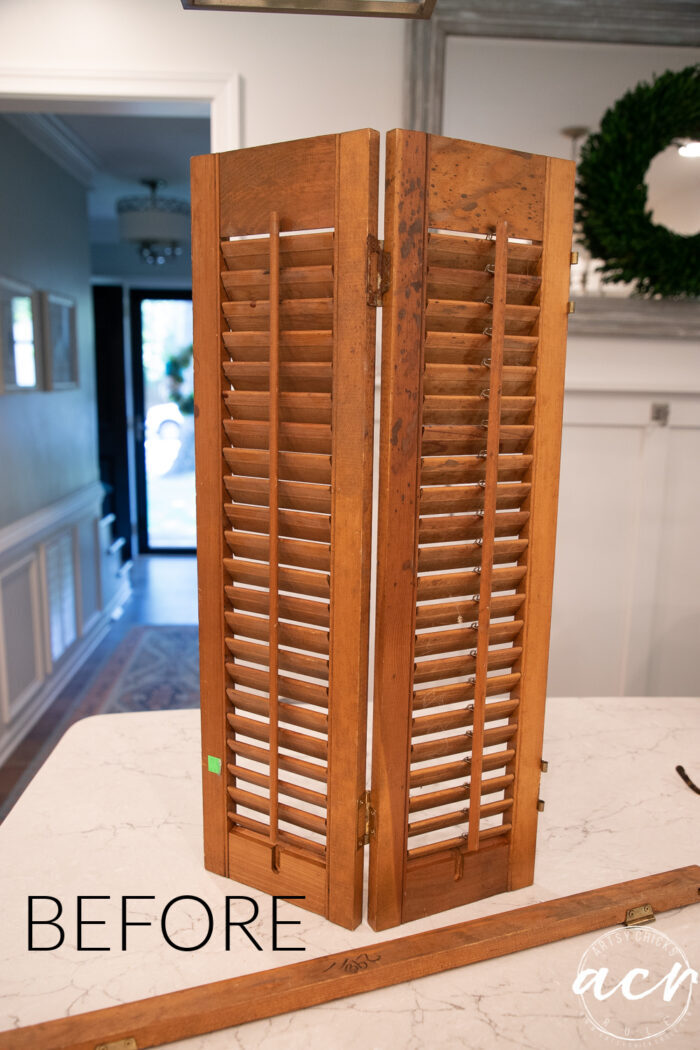 UPDATE!! See it now here!
xoxo