Make A Chalkboard (Message Board Makeover)
This post may contain affiliate links. Please see disclosures here.
How to make a chalkboard out of an old thrifted message board! Simple!
Hello friends! I hope you had a wonderful weekend. Wow, the weather has been SO weird here. Definitely not feeling much like June. How is it where you are??
Today I'm back sharing another one from that old haul of mine.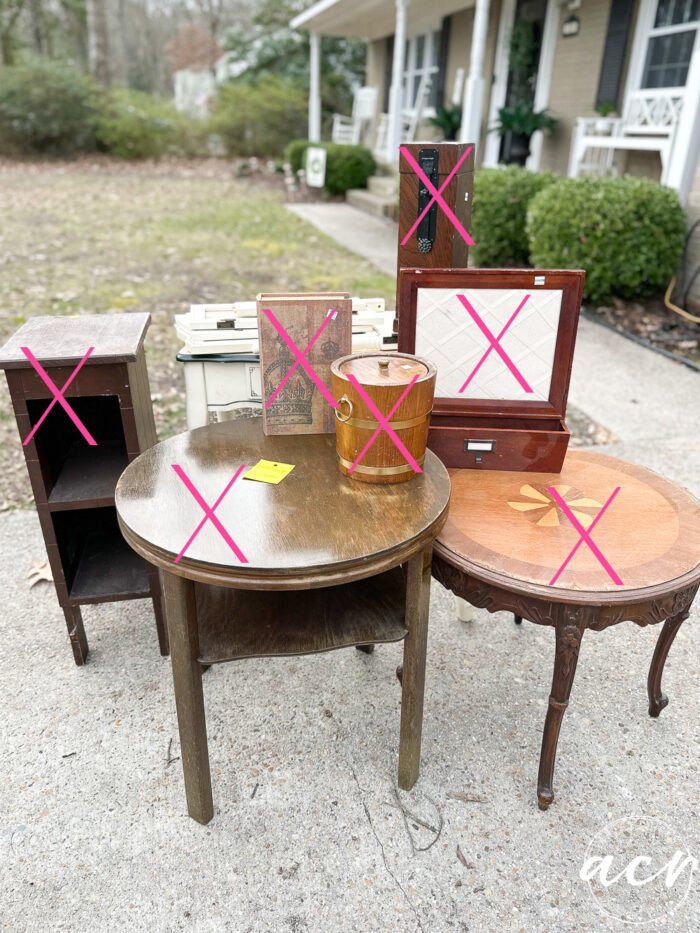 Only one more to go! That little dressing table there in the back.
Make A Chalkboard (Message Board Makeover)
This was a pretty simple makeover but gave this one a whole new look.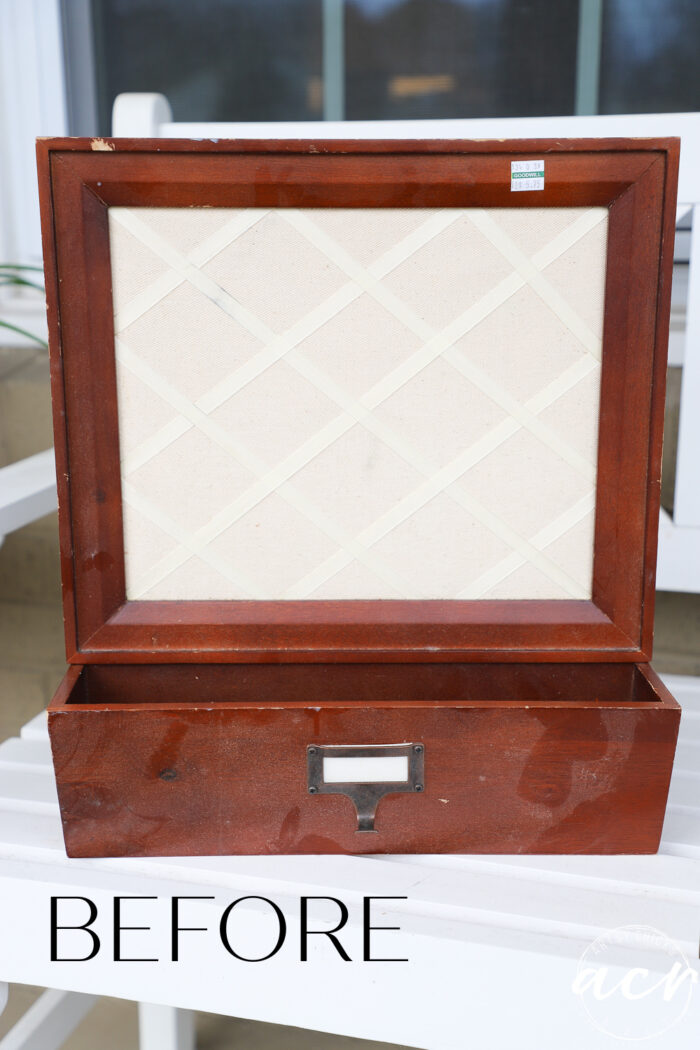 I began by taking it completely apart.
Then I cleaned it up and sprayed it with white primer.
Once that was dry I went over that with Inglenook. A beautiful pale green, perfect for spring…or summer too!(all of the products I used are linked in the gray box above)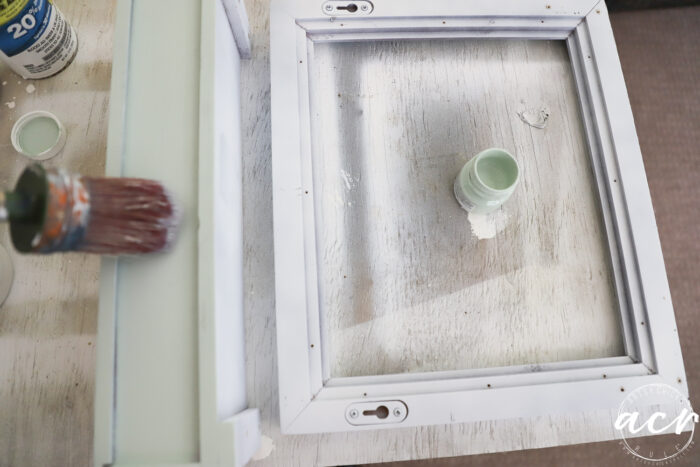 Such a fresh color.
Once that was dry, I took the fabric, etc, off of the message board and painted the actual board that was at the back with Ash Black paint.
I LOVE this color "black" because it's a much softer black instead of stark black. (Coal black is more of a typical stark black)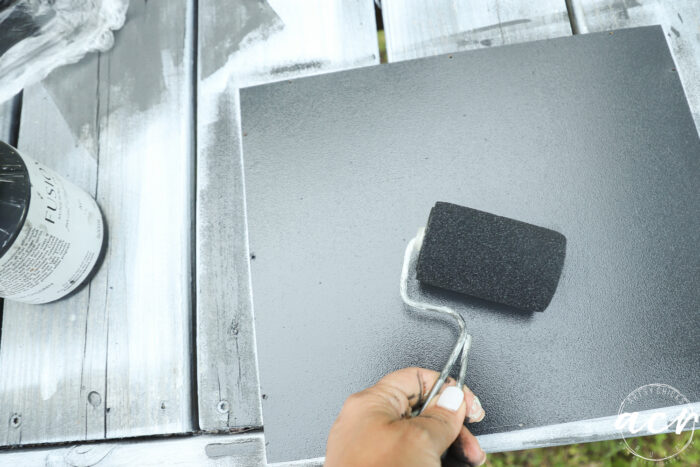 It's SO easy to make a chalkboard. Simple roll the paint on like you see above.
Several coats are best. Drying well in between, of course.
I kind of liked the color of the little hook on the front so just embellished it a little with Foundry Bronze Gilder's Paste.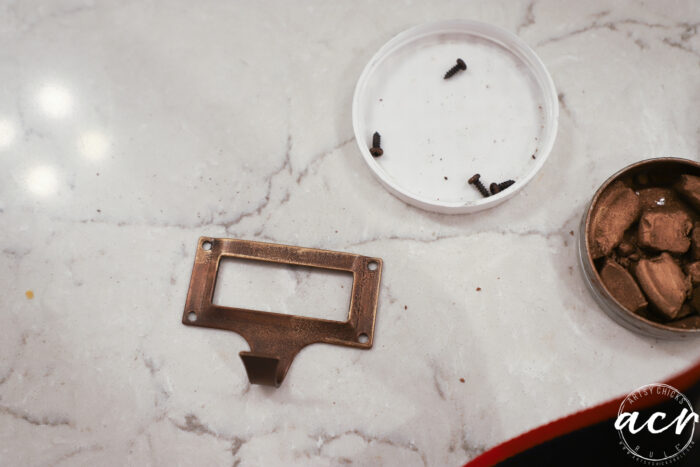 See how it highlighted the metal just a touch?
Once the new chalkboard was all dry, I simply rubbed a piece of chalk over it to prime it.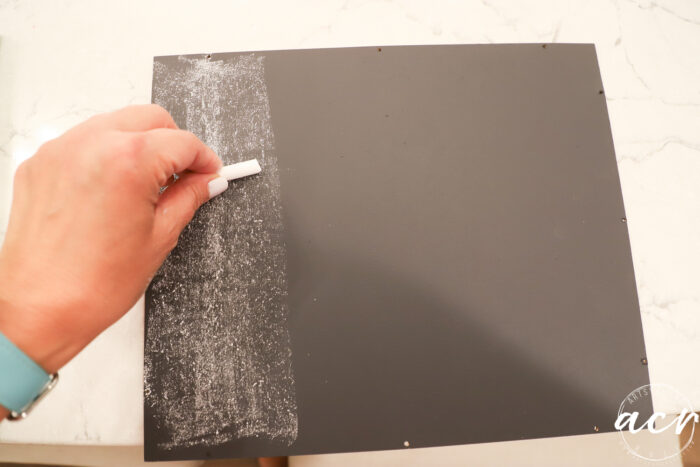 Then take a paper towel and rub it in and it's ready to use!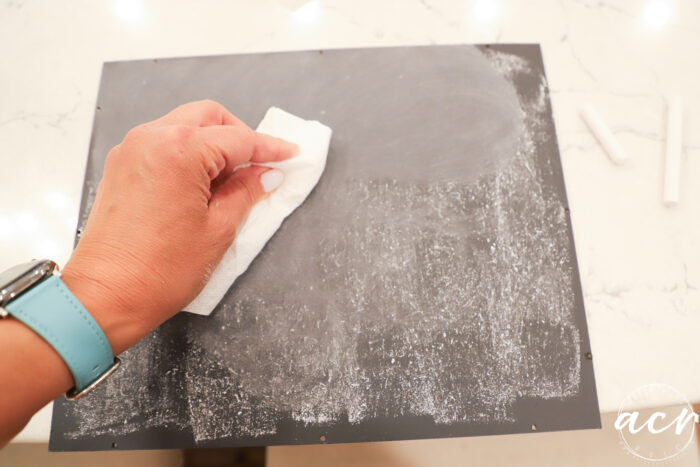 Easy, I tell ya! And it works just as well as any other chalkboard you might have.
Now that the chalkboard is made and all the paint is dry, I put everything back together.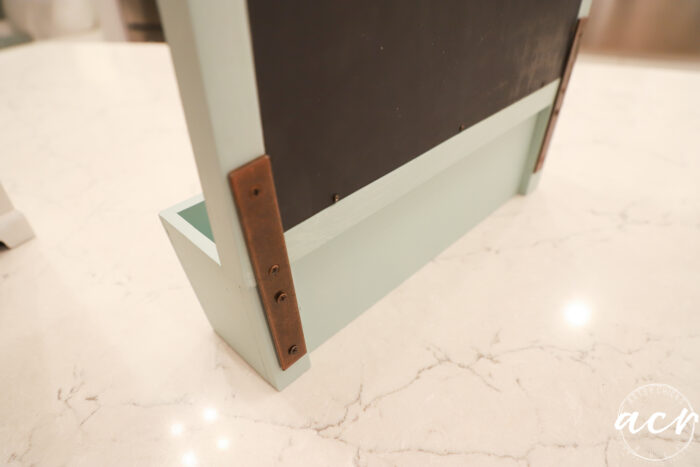 I love when I am able to take things apart to paint. Makes it so much easier!
I've made lots of chalkboards over the years, usually with "chalk style" paint. I wasn't sure how the Fusion Mineral Paint would work but it worked so great!
Here are a few:
Very happy with how it turned out.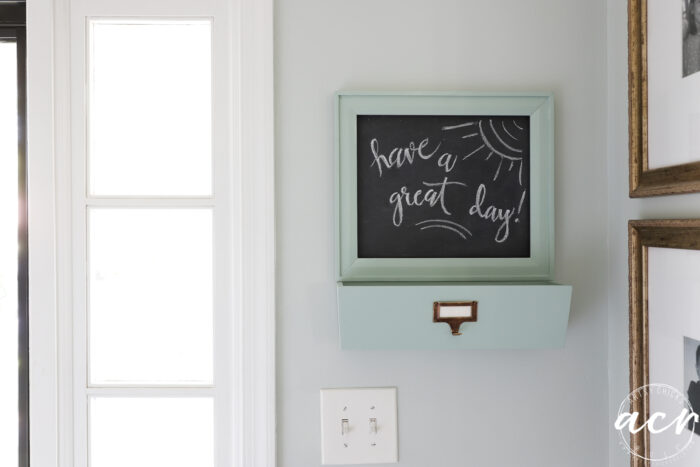 Right by the front door so you can leave messages for each other. Or grab the mail out of the cubbie and go.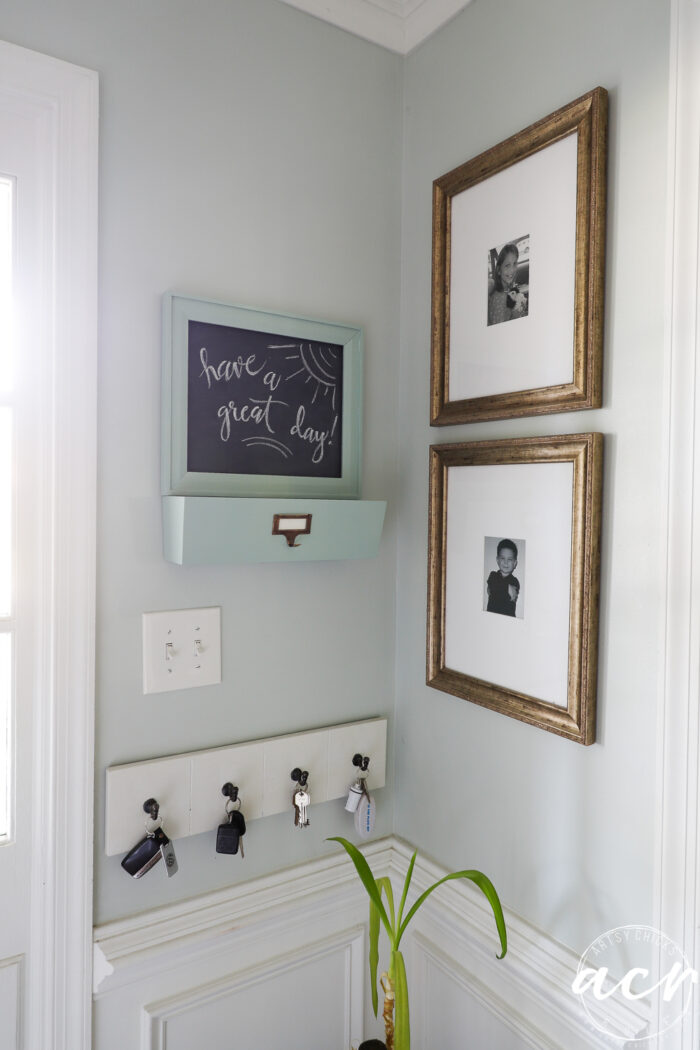 You can even hang a set of keys on it too.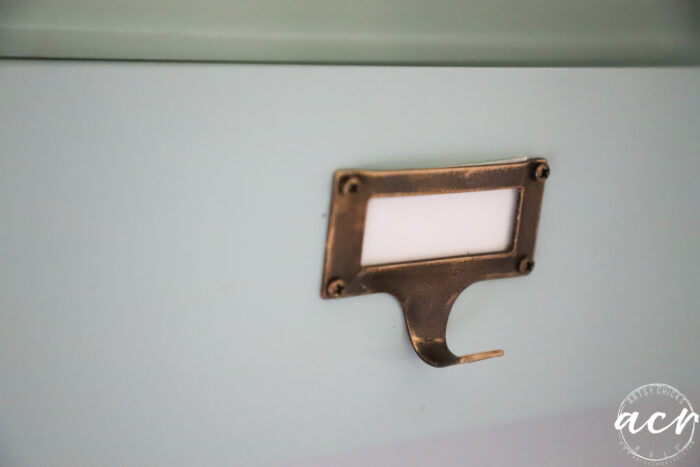 Or have your keys below as we do.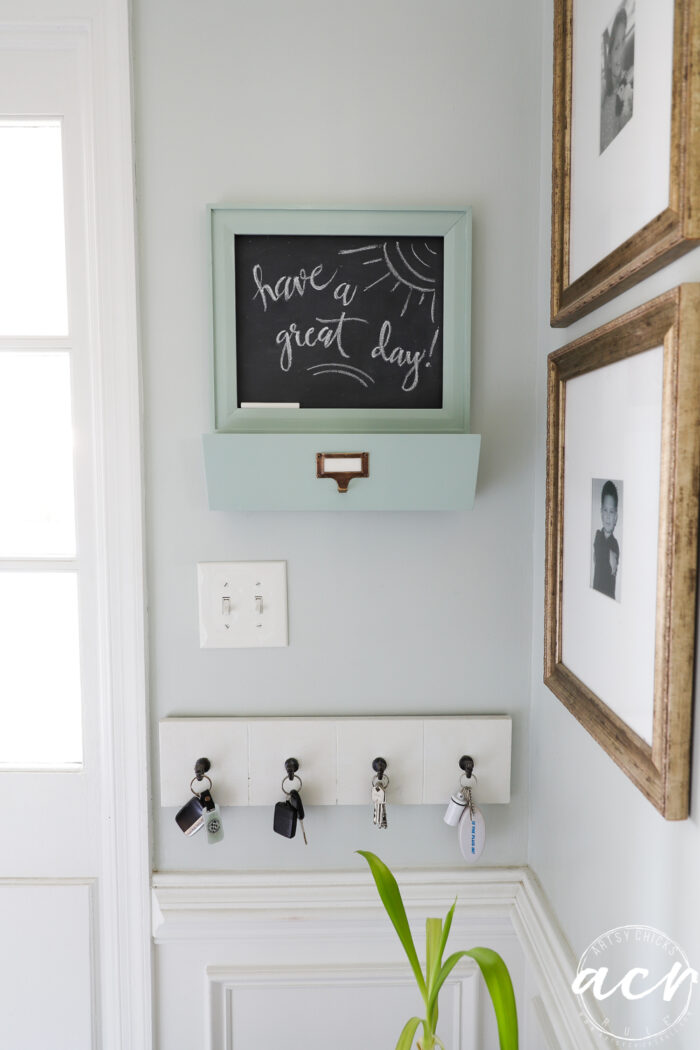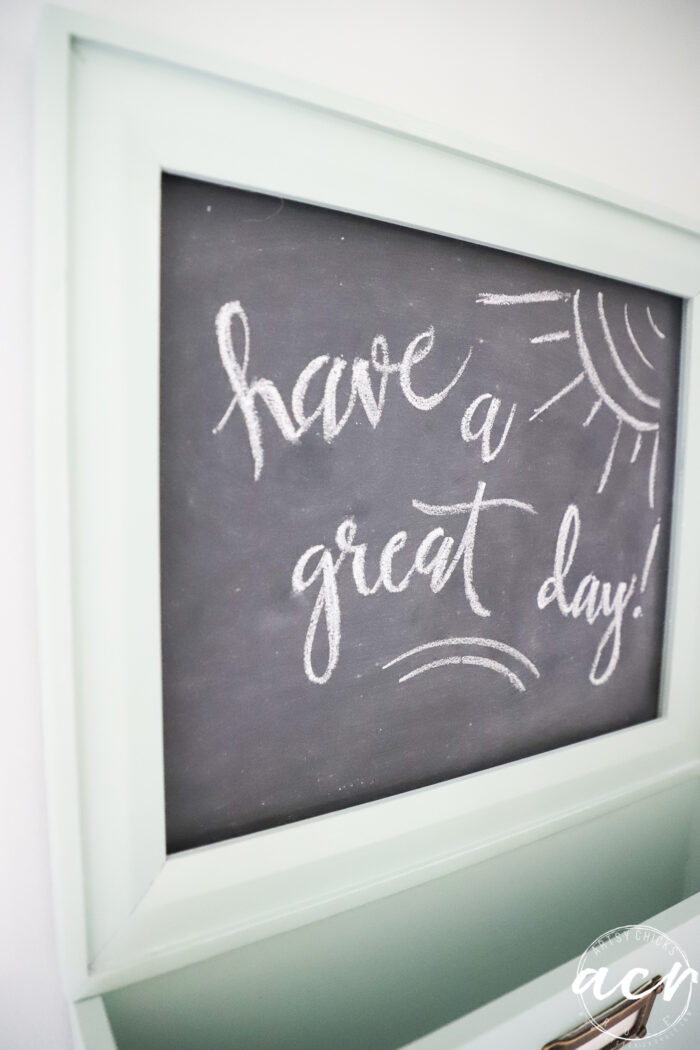 Inside the cubbie area…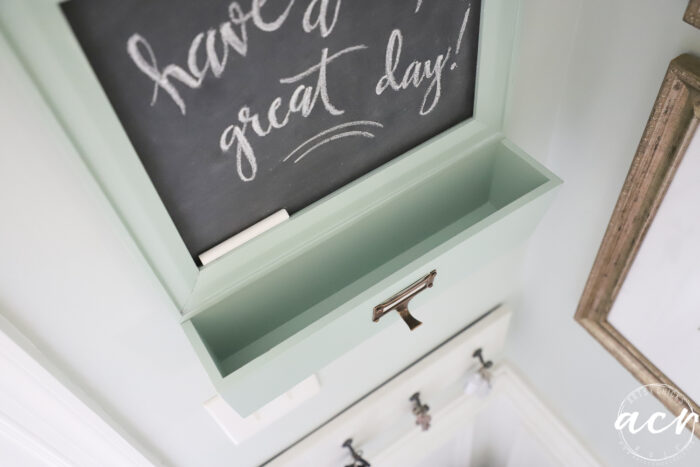 Or it can also go by the other entrance into the house through the garage (in the laundry room).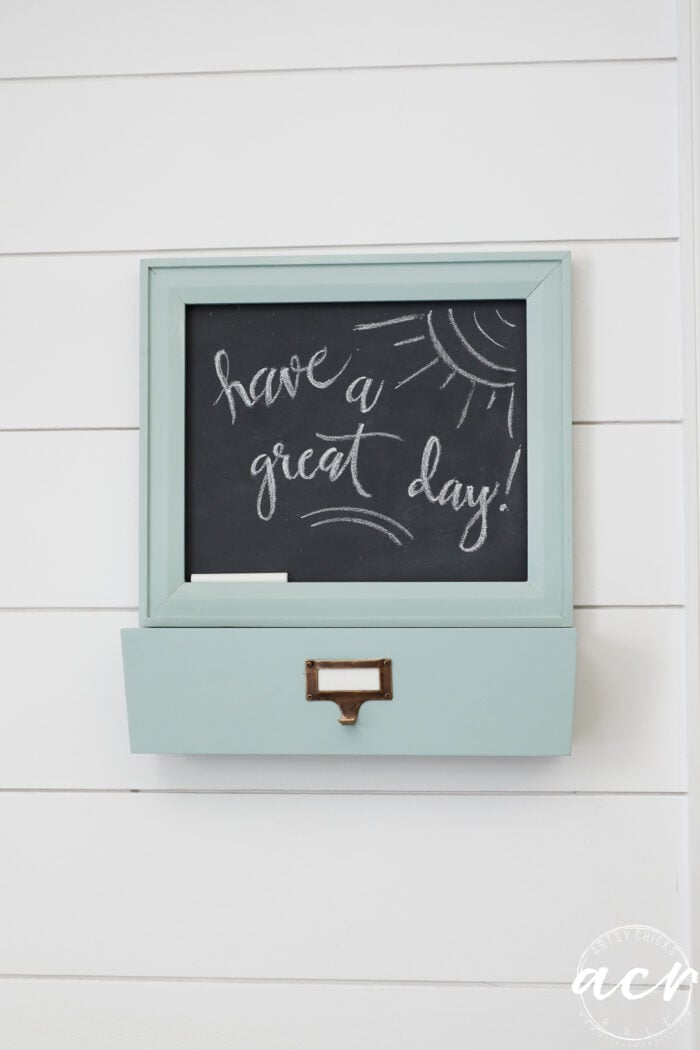 Either way!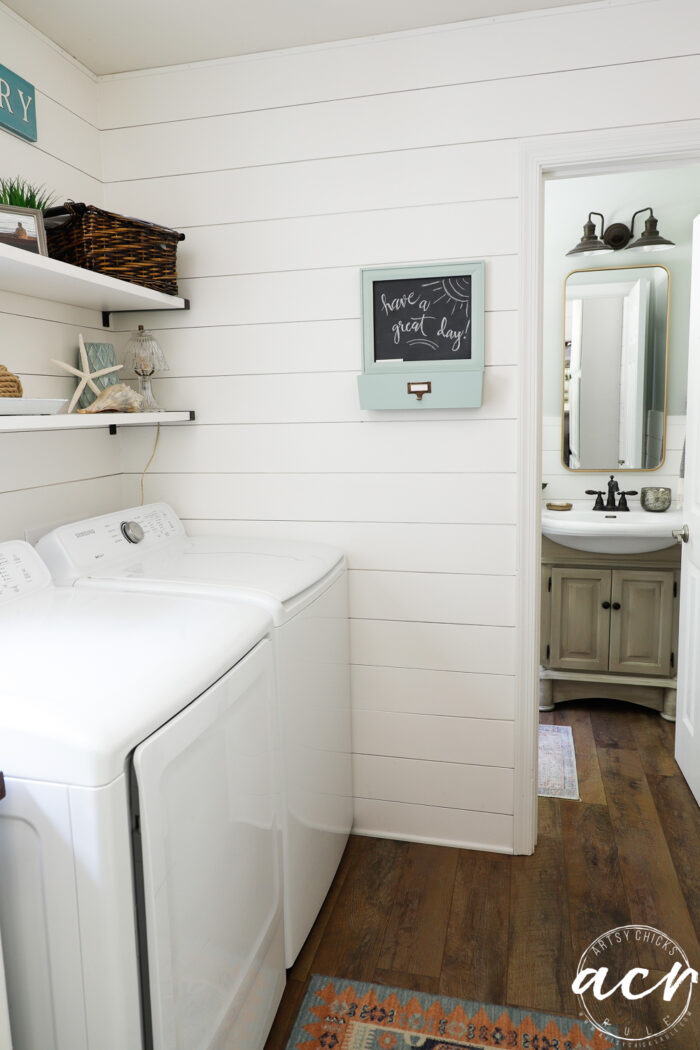 Have you ever made a chalkboard?? They are so easy and are super fun.
Give it a go!
Pin it to save it!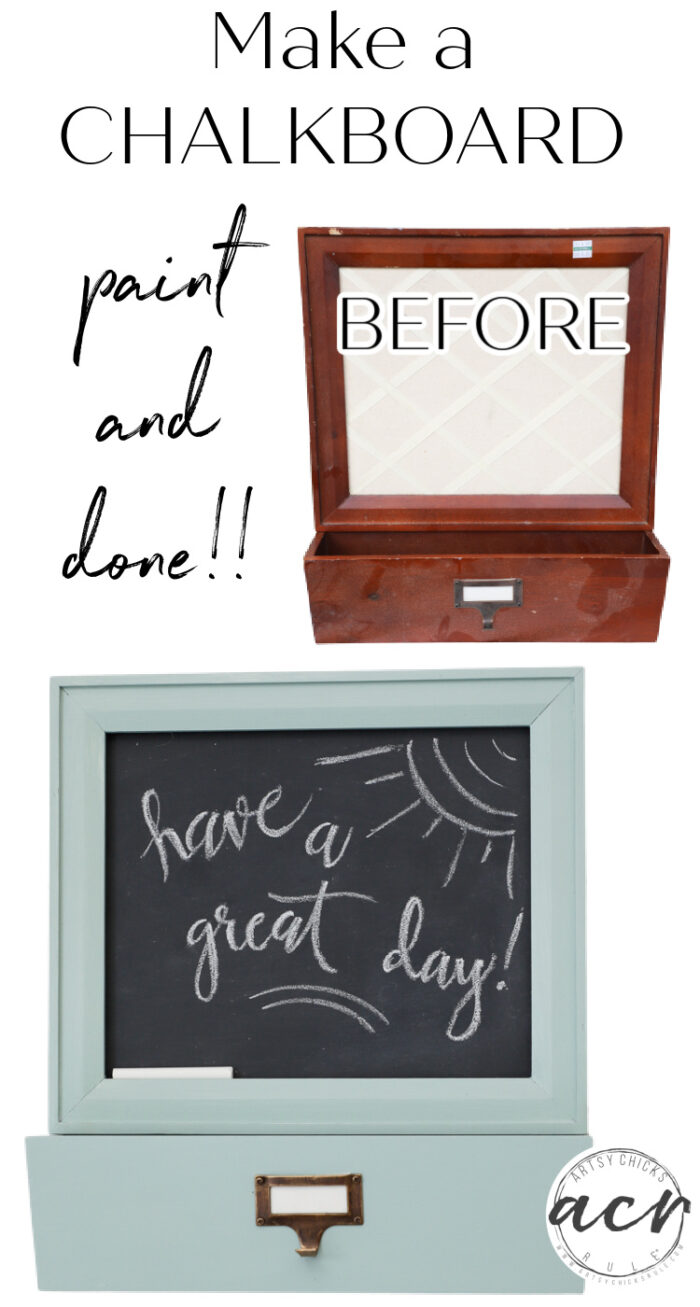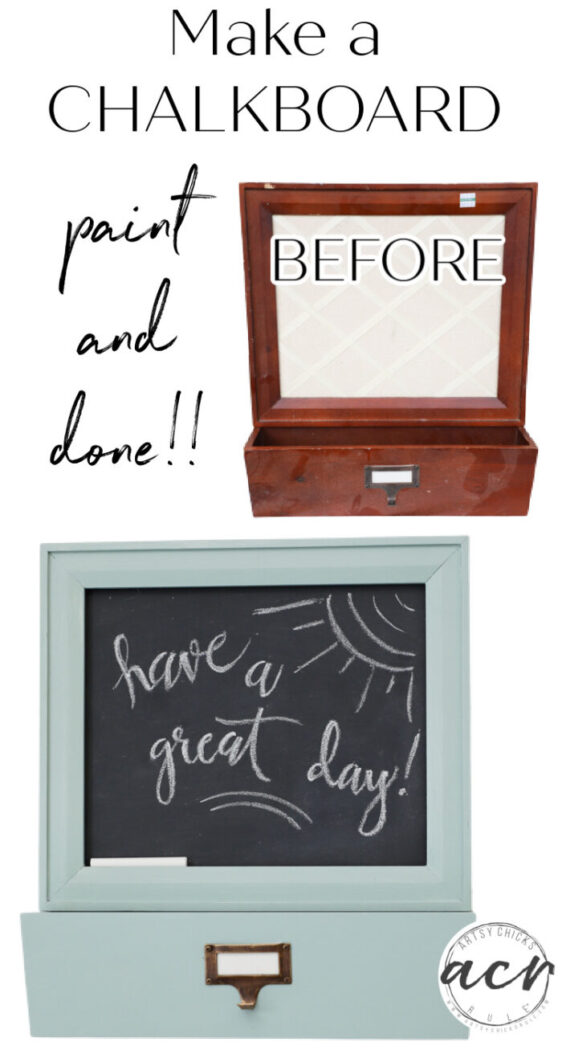 Have a great week! Maybe it will warm up some. I am just glad to see sunshine in the forecast! See you later this week!
xoxo