This post may contain affiliate links. Please see disclosures here.
Make this Hello Pumpkin Sign easily with a printed transfer, craft paint and a thrifted sign!
Hello, my sweet friends!
It's all about fall around here now. I'm all in!! I think. ha! I miss summer but do love the crisp fall days and all that it brings.
So, today, let me show you this adorable sign I made for our front porch.
I stopped by the ReStore last week when I was out and found a few goodies to make over. One of them was this sign that I'm sharing today.
Hello Pumpkin Sign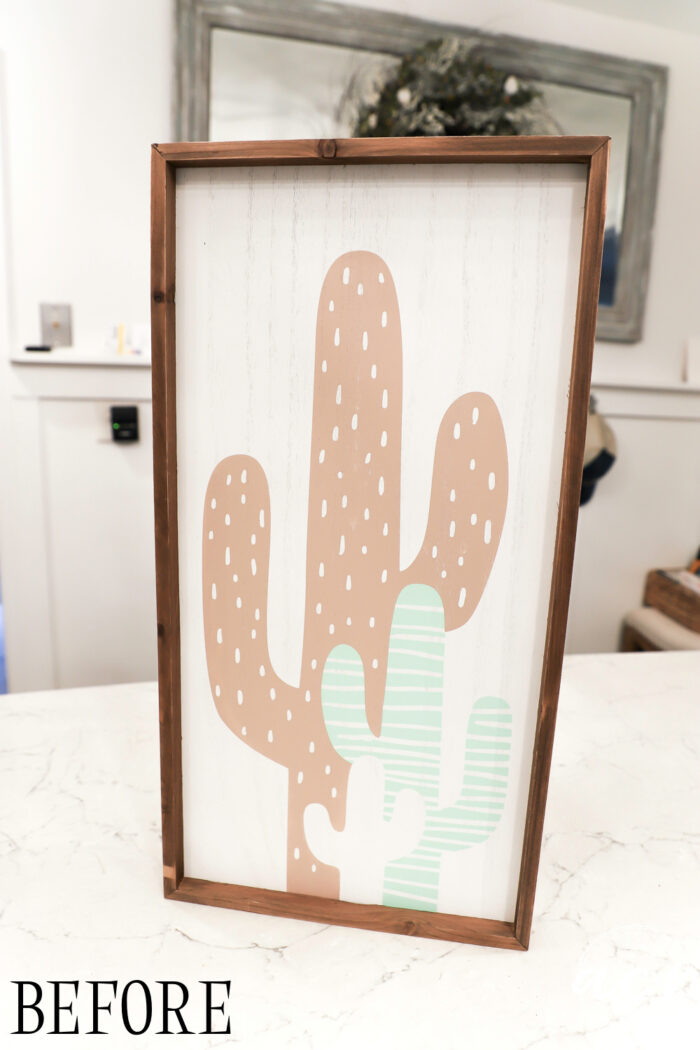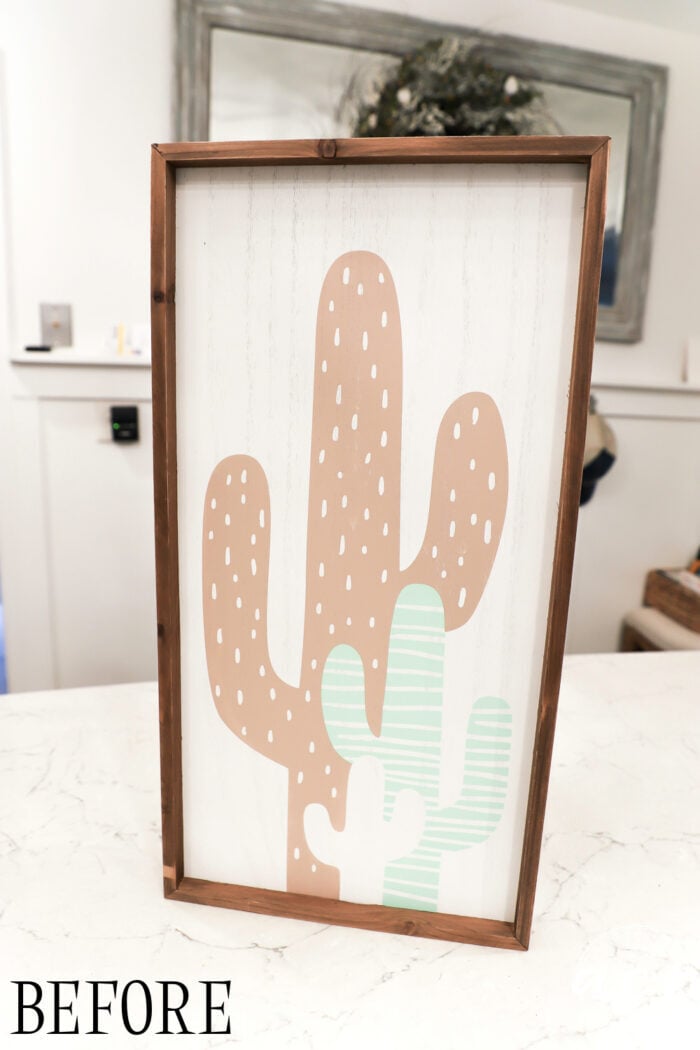 They had a bunch of these so I picked one up. I thought it'd be a great base for a new, different sign.
It was super simple to do, you can do this too!
Time needed: 1 hour
DIY Hello Pumpkin Sign
Tape the frame

I used FrogTape to tape the frame to protect it from overspray.

Spray paint the inside

I then spray it with BIN primer, followed by white satin spray paint. Let dry.

Remove the tape

Remove the tape to get it ready for the next step.

Print out image in reverse

Lay the printed image over the board and transfer.

Transfer Image

Next, print out the image you are going to use and transfer it to your board.
Want more info on transferring like this or other transfer methods?? Check out this post here… How To Transfer Graphics

Paint "in the lines"

Hand paint over the transferred image.

Add a pumpkin, if desired

You can leave the pumpkin off and keep it simple or add it in like so.
I traced the pumpkin that was in the printable/image onto the board and then used several colors to create the look of the pumpkin.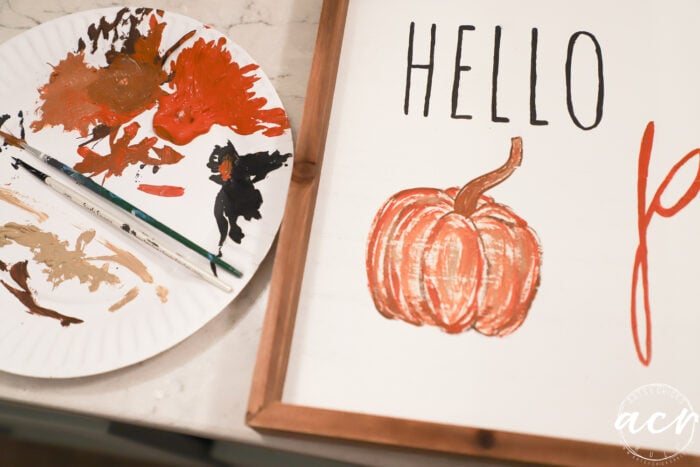 And that's it!
MATERIALS SOURCE LIST
A fun little sign for my porch.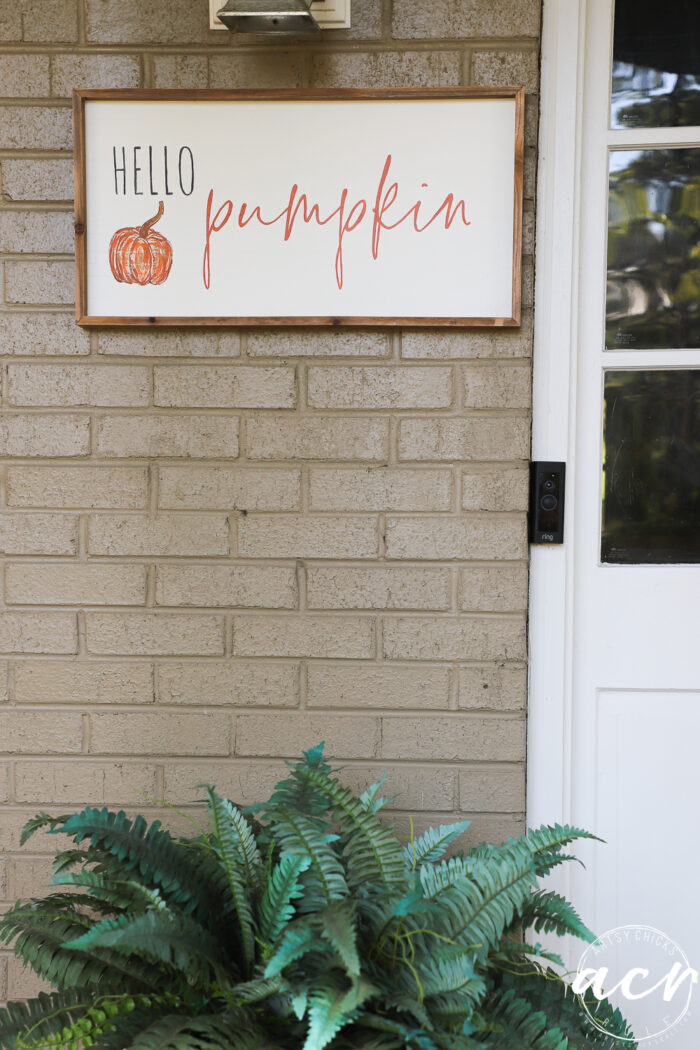 Oh! And do you see my little mat there?? Yep, I painted it. If you missed my "new simple autumn wreath" post, and how terrible this mat looked then, hop over and see it here.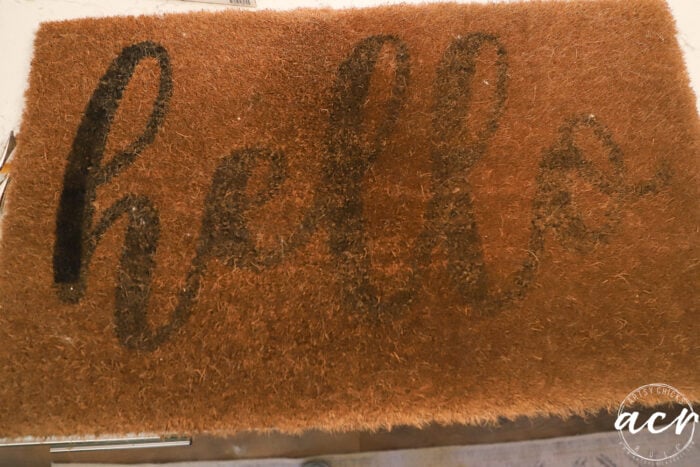 I just grabbed a can of paint from the garage and hand-painted it right back in.
Good as new! Yippee!! (I used Rustoleum Ultra Cover Indoor/Outdoor paint in flat black, worked great!)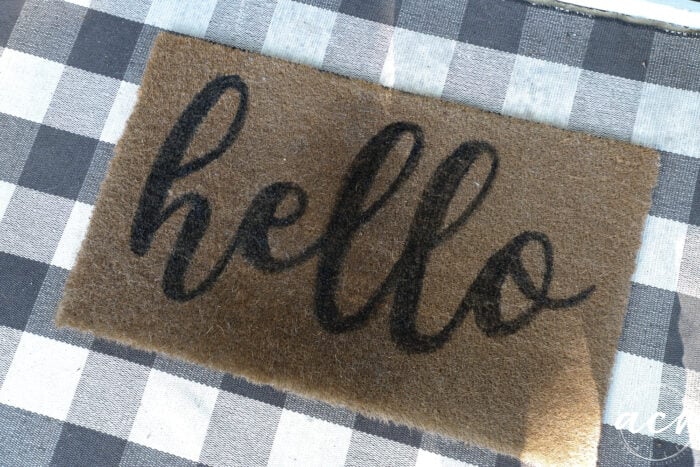 See those faux ferns though?? Yea, not so good! They have faded out on the edges to a neon blue/green color.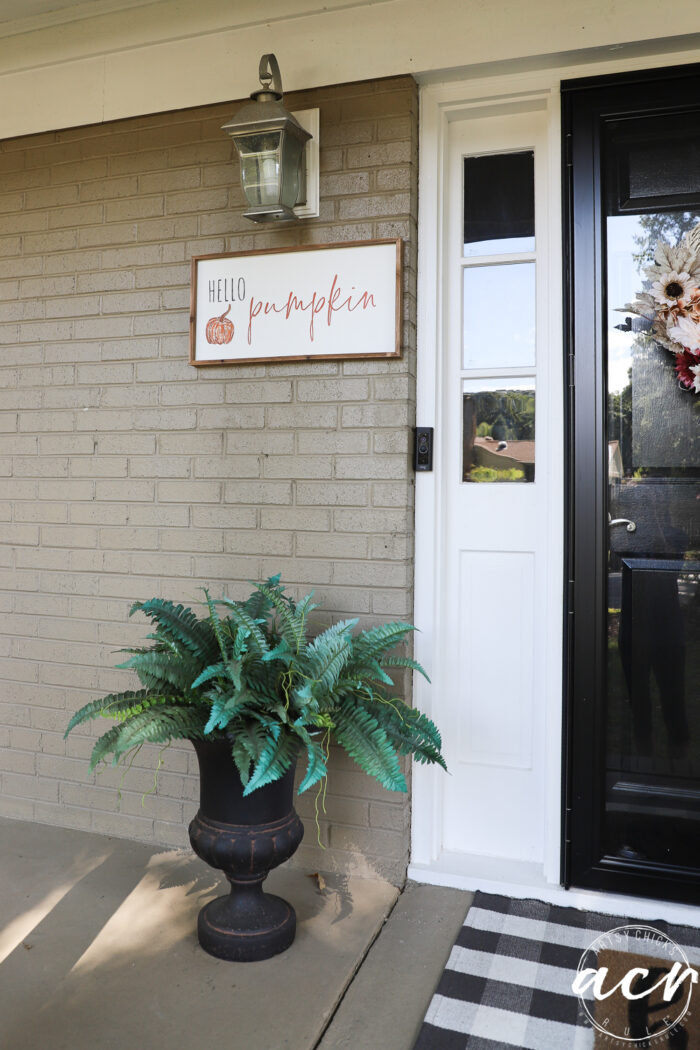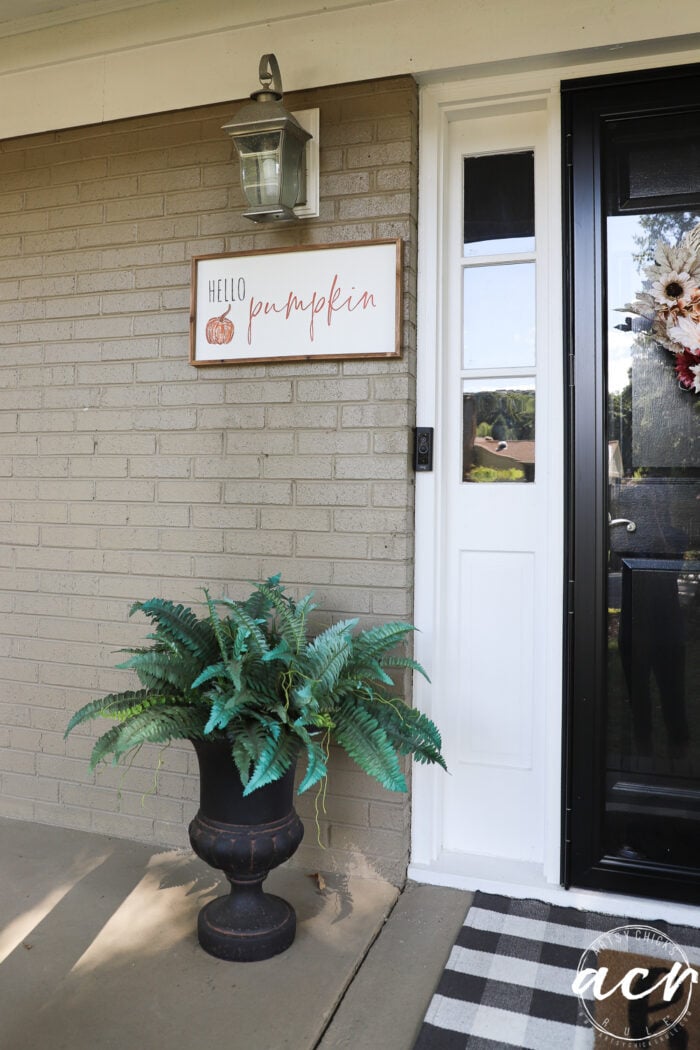 But I've fixed those since I took these photos too!! haha!
You'll have to stay tuned for my fall porch post to see them though. ;) Unless you sneaked a peek of it over on my Instagram.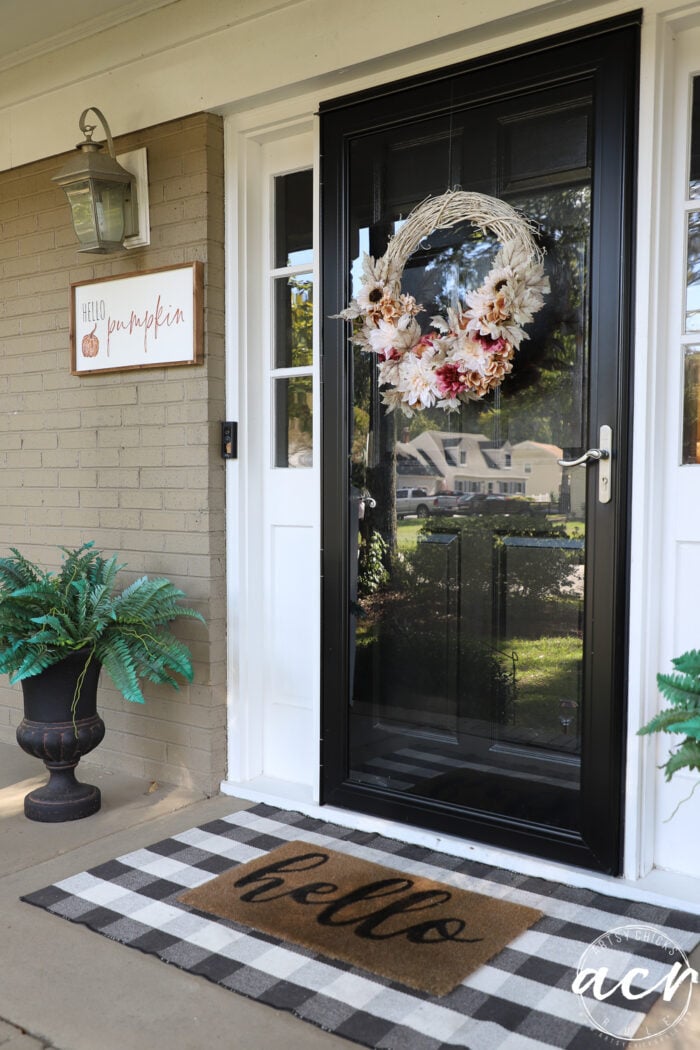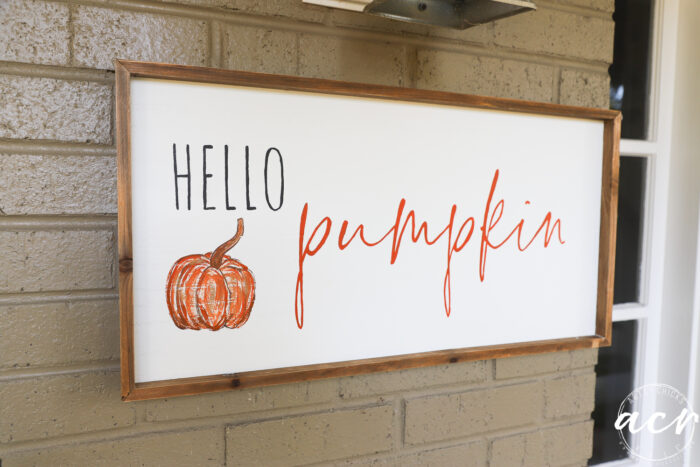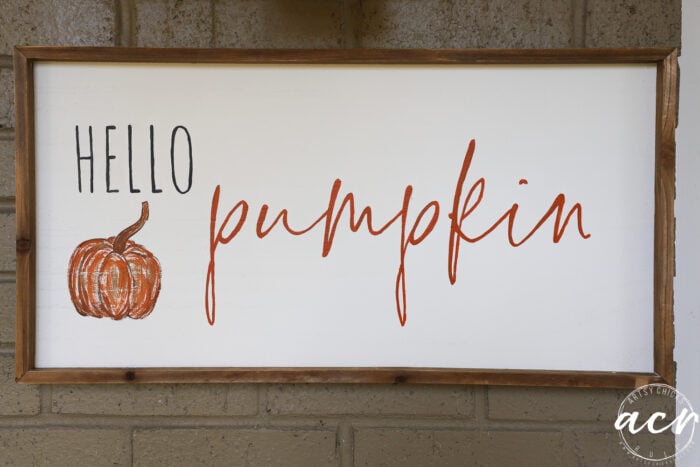 Cute sign, so easy! And the pumpkin was easy to paint too.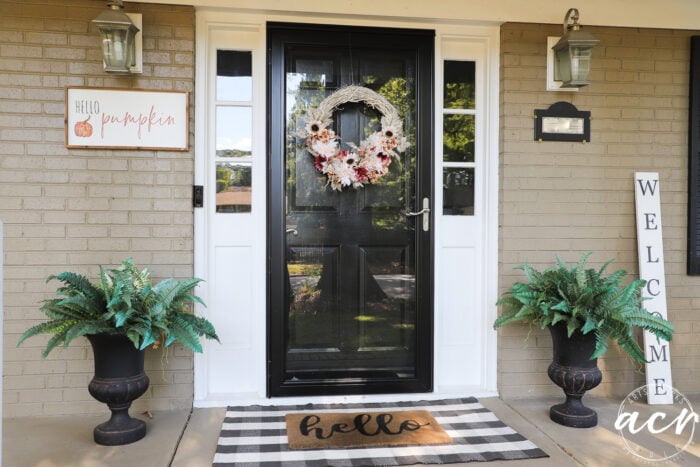 Again, stay tuned for my fall porch to see what I did with those ferns and how they look up there on the porch now. Those lights are getting a makeover soon too. We are going to take them down, clean them up and spray paint them.
Oh and look who was peeking out at me as I was taking some of these photos.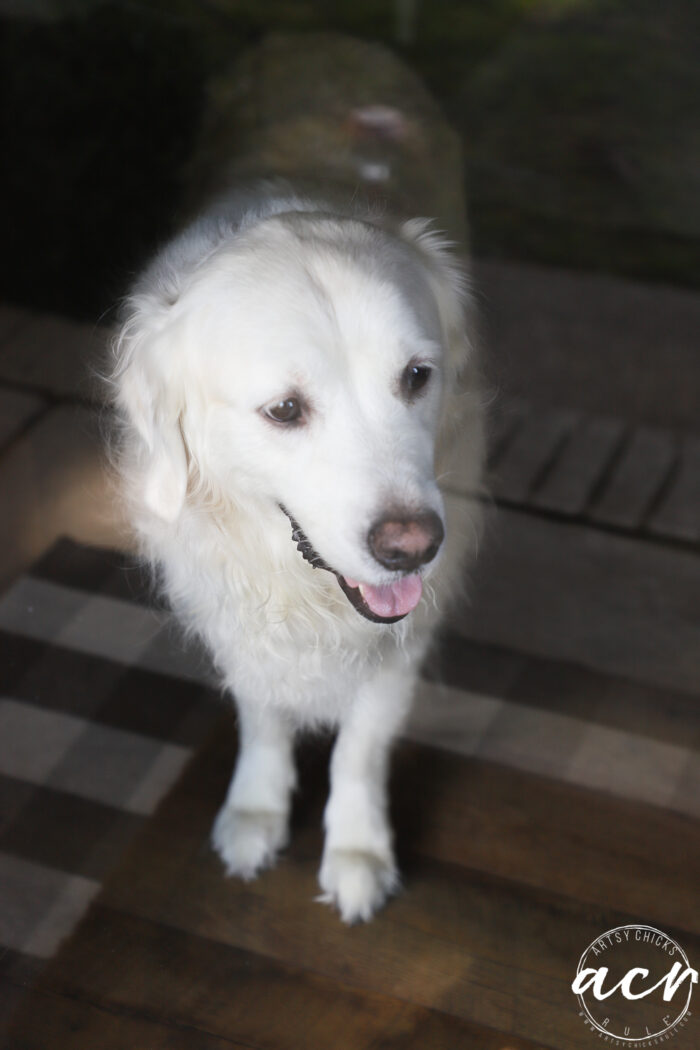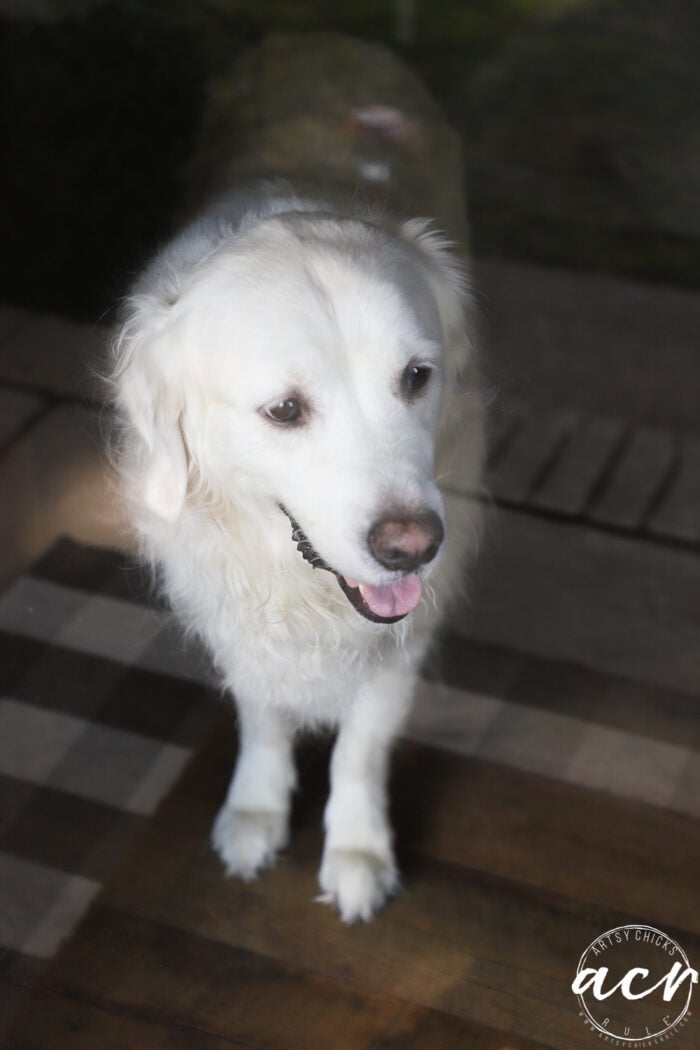 Yep, my sweet Ryder Boy. Always by my side.
Think you'll give this a try? Want the free printable??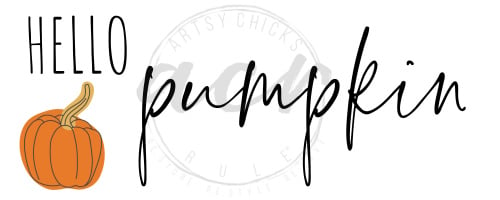 >>>All of my graphics are free to my subscribers. Not a subscriber yet? No worries, you can become one right here. >>> Welcome!


>>>Then hop on over here to download! >>> Download printables
Enjoy and have fun!
PIN it to save it!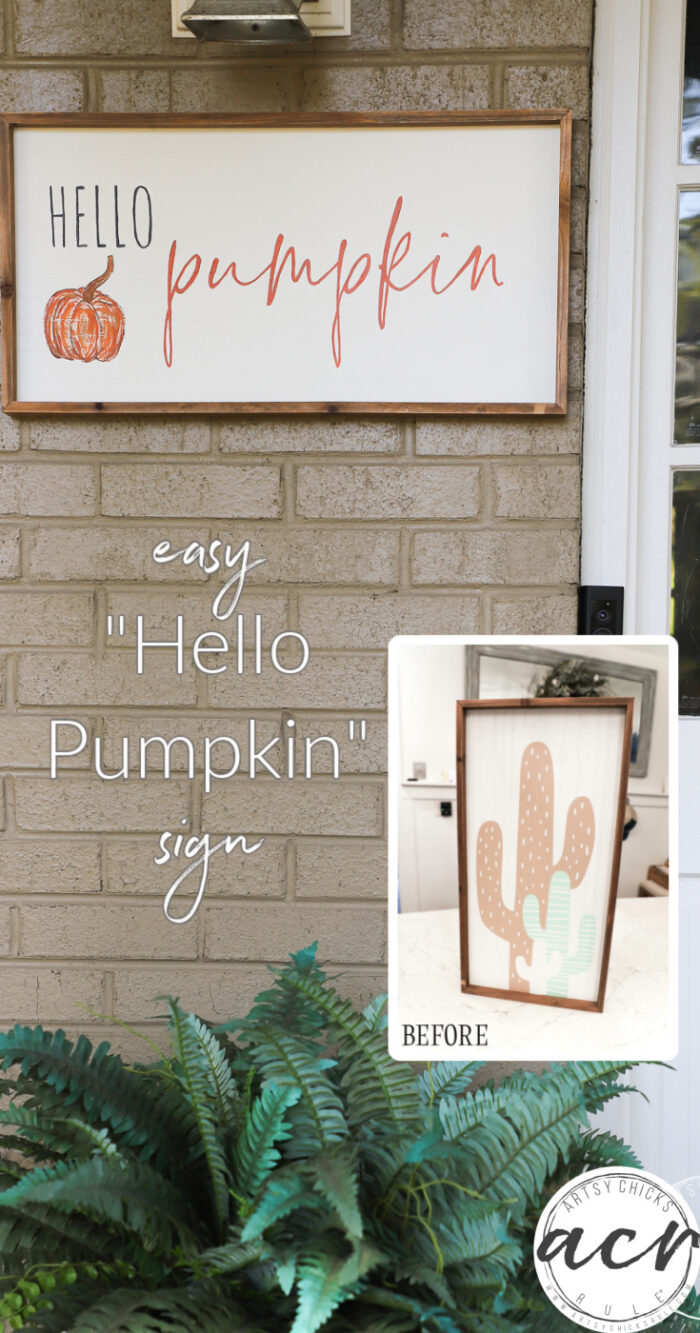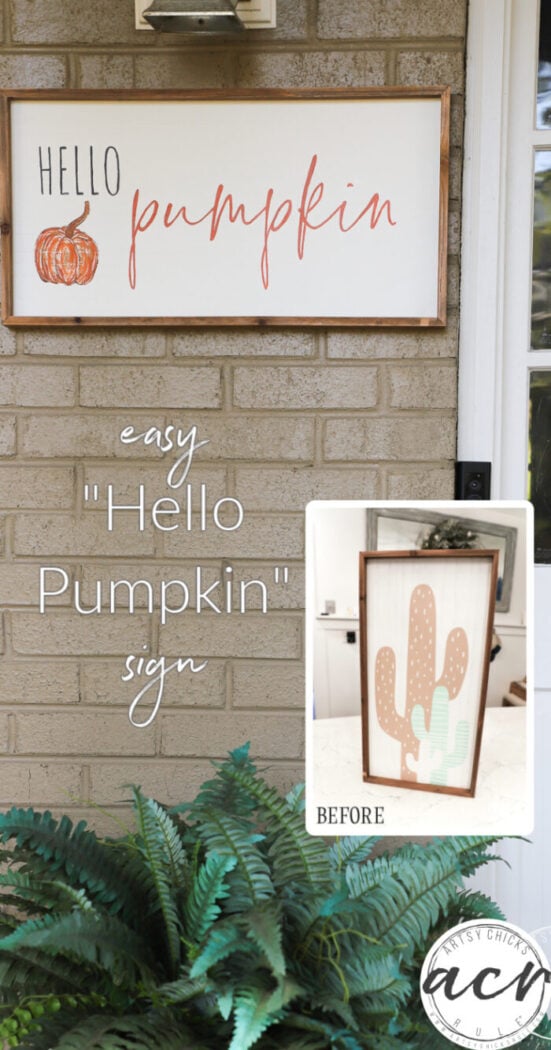 I hope you have a wonderful week! I'll see you back here with this!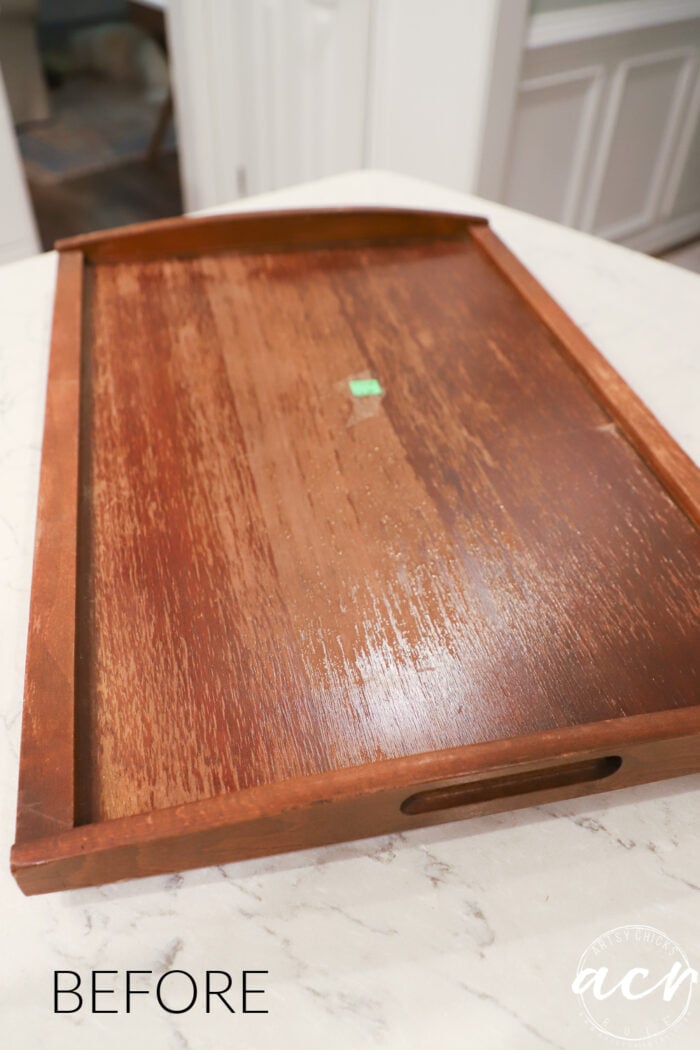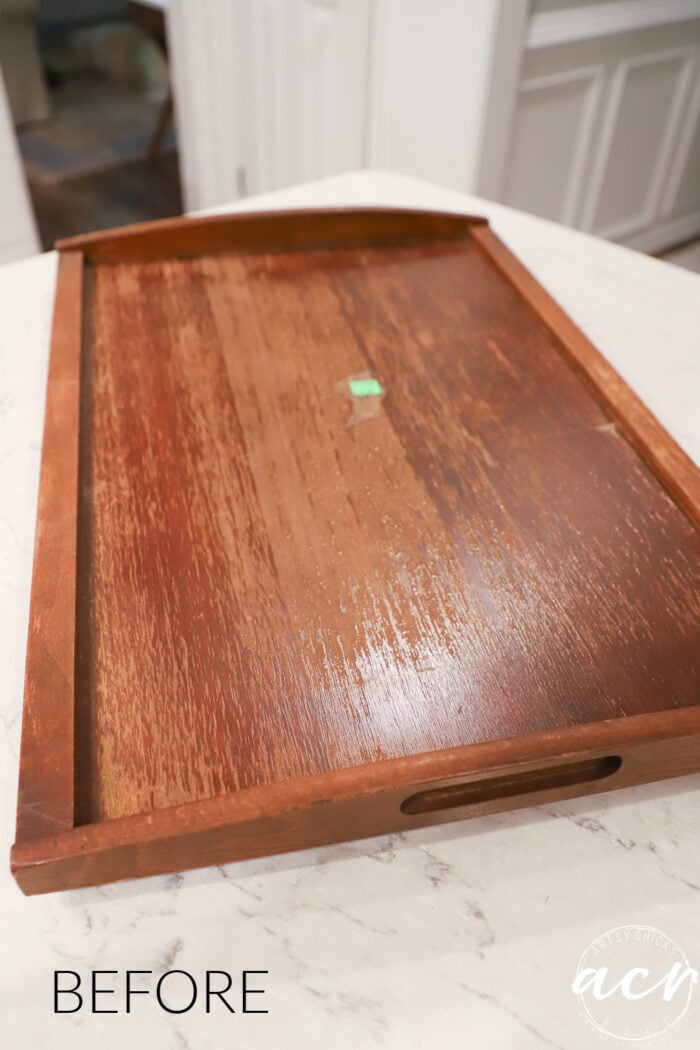 UPDATE!! See it now here!
xoxo