This post may contain affiliate links. Please see disclosures here.
Taking it easy and creating an oh-so-simple fall porch to carry us through until the holidays!
Hello friends and happy Friday!
Today I'm sharing my very simple fall porch. I didn't add any pumpkins or mums this year. I have gone all out in years past…
but just felt like keeping it very simple this year. This will carry us through till I'm ready to decorate for the holidays.
Before I get to that though, let me congratulate Pam E. for winning my latest giveaway!!
Stay tuned as I am planning something for the holidays too. :)
So…like I said, SIMPLE!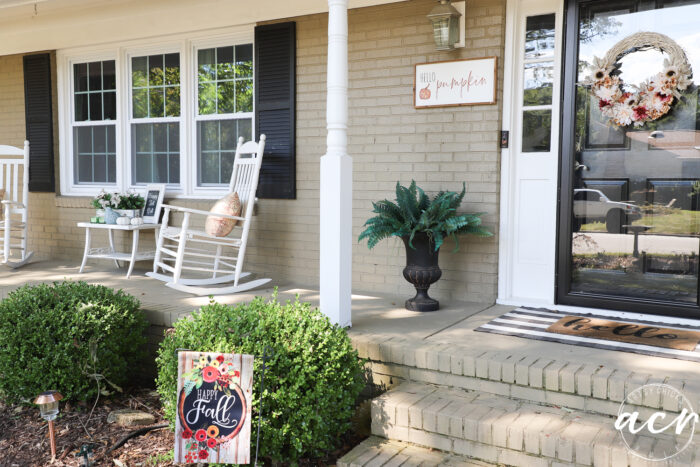 Not only that, I did a bit more muted colors which I'm really enjoying. More plums, and ivories with only a touch of orange.
And an orange that is more in the form of "rust" colored.
Like these pillow covers on our bench.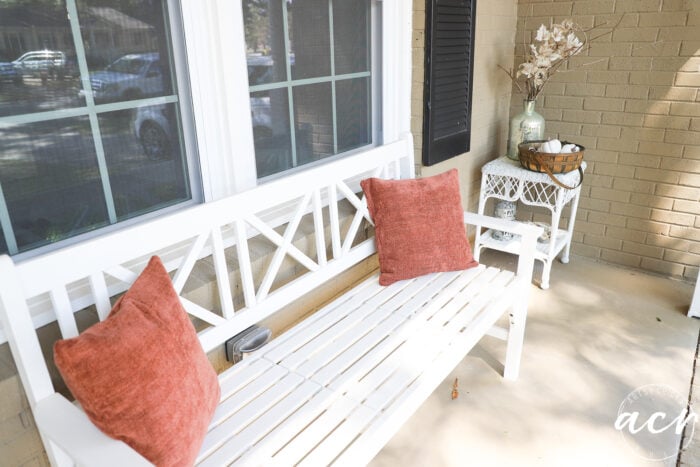 You can find the pillow covers, here.
That table in the corner had a jar with branches (perfect for fall) so I just added some of the leftover leaves from the autumn wreath I made recently.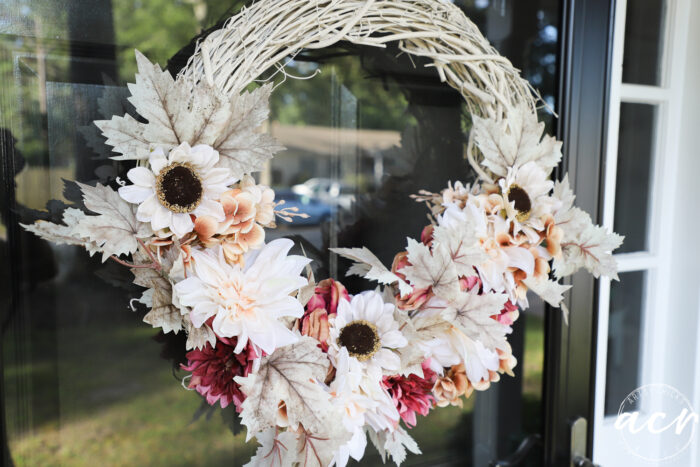 Then I added a "fall-looking" harvest basket filled with faux white pumpkins.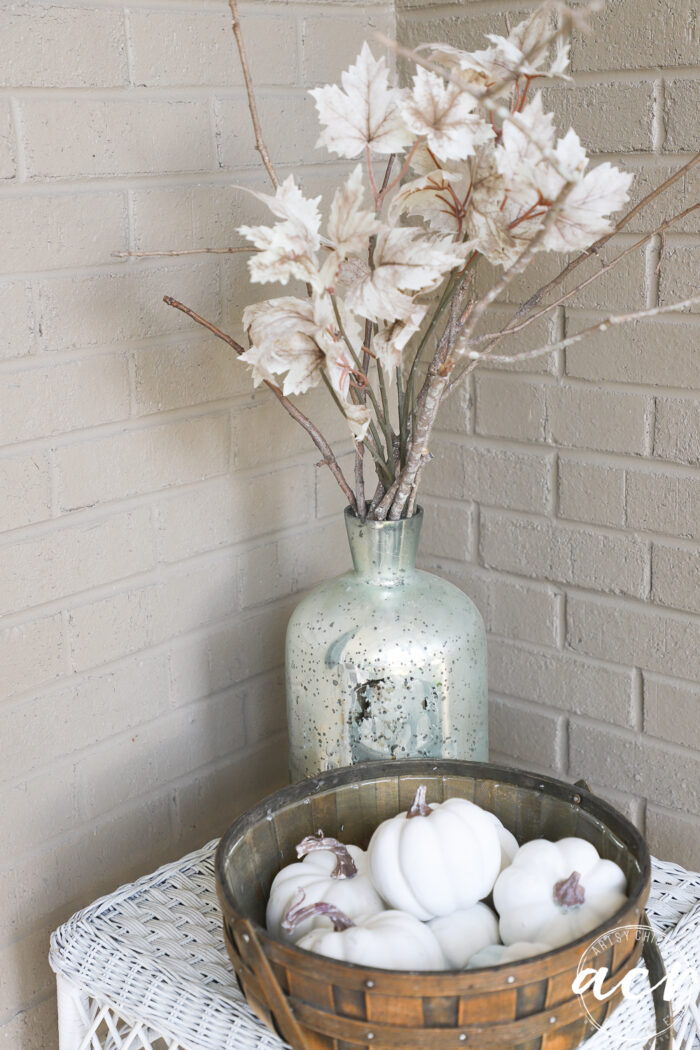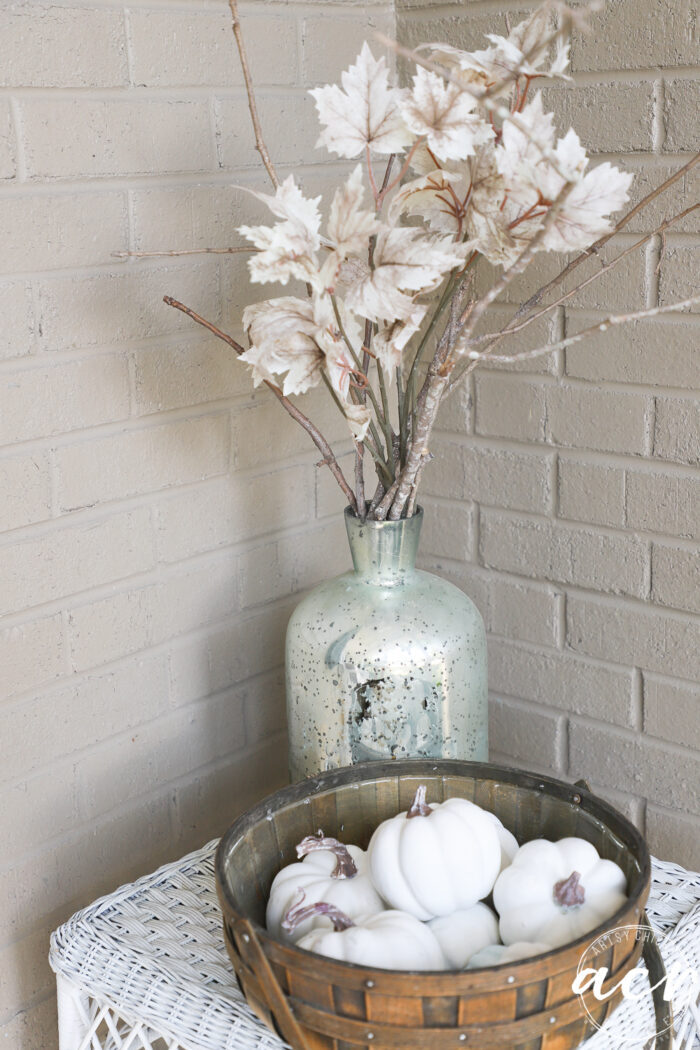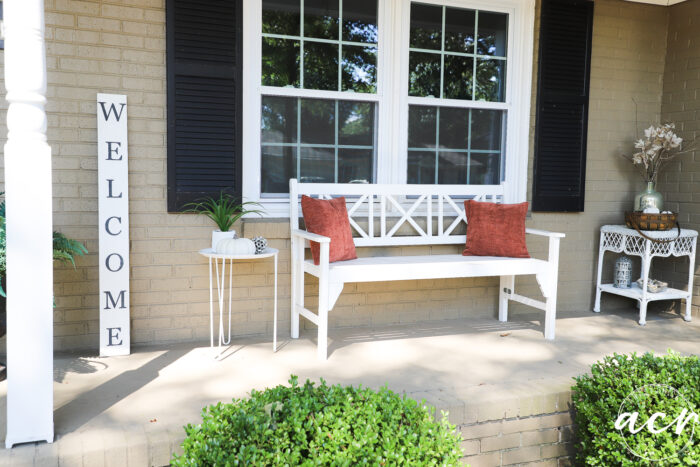 The other side table got a big ceramic white pumpkin.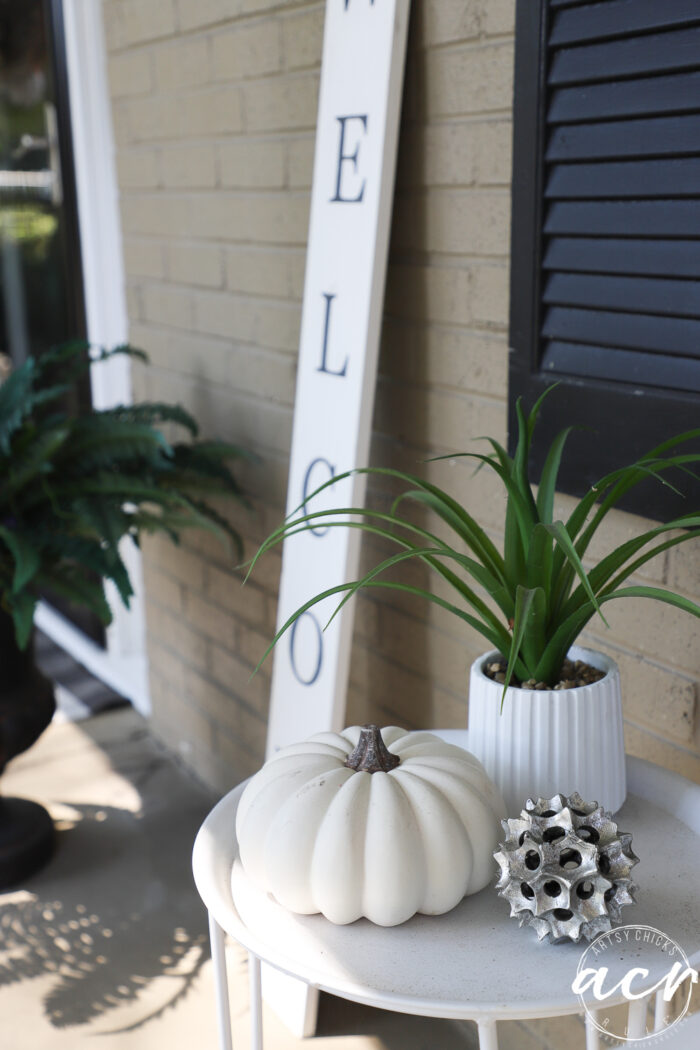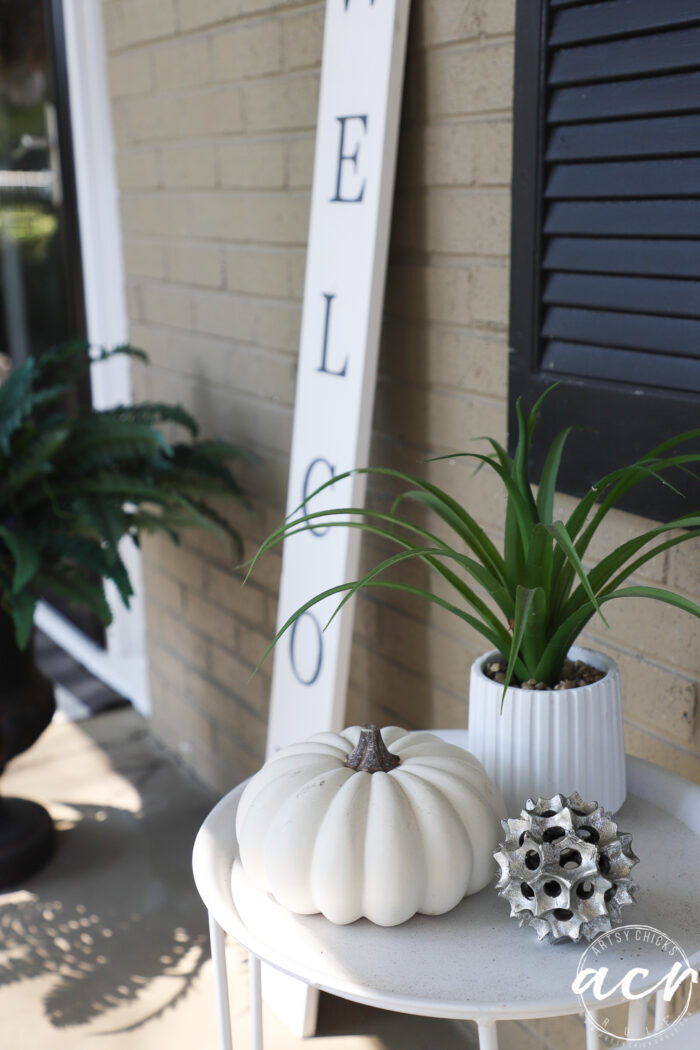 Looking towards the other side of the porch you can see the "hello" mat I recently repainted.
And our favorite rockers.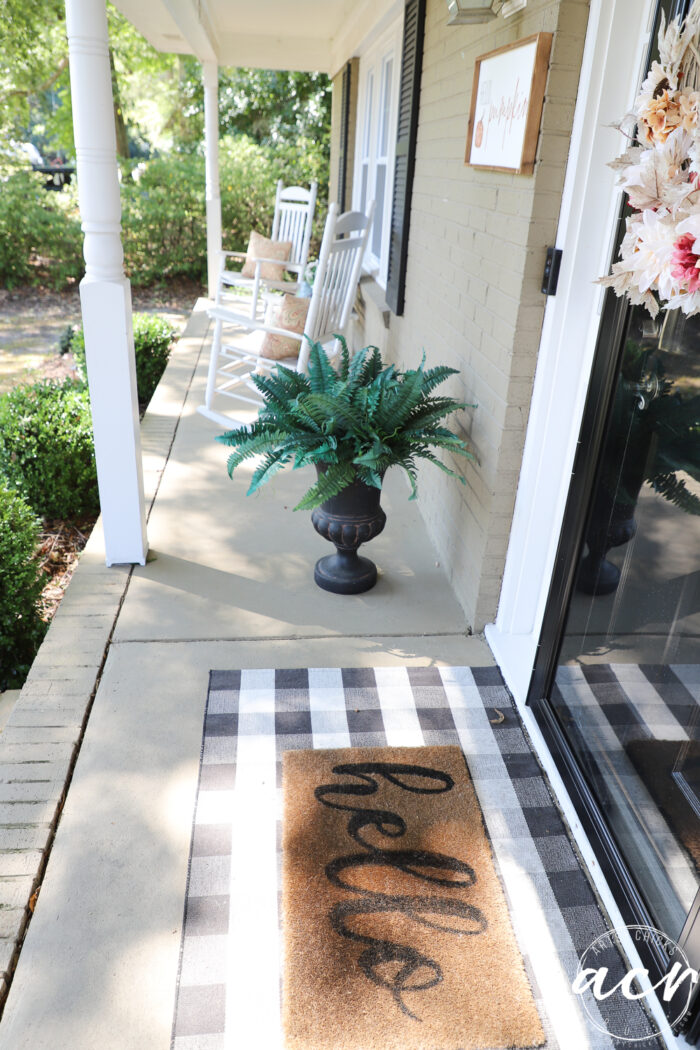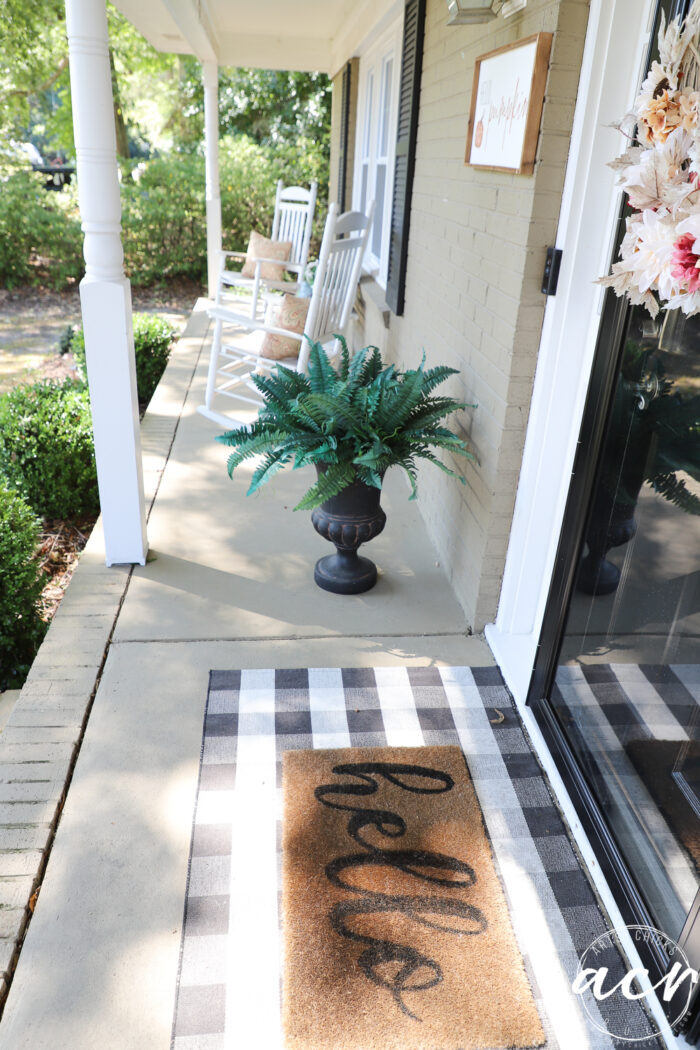 You can find the black and white rug, here. And similar "hello" mat, here.
OH, and remember I mentioned that I spray painted our faux ferns??
See it up there? Looks so much better.
The edges of quite a few of them had faded to a blue/green shade.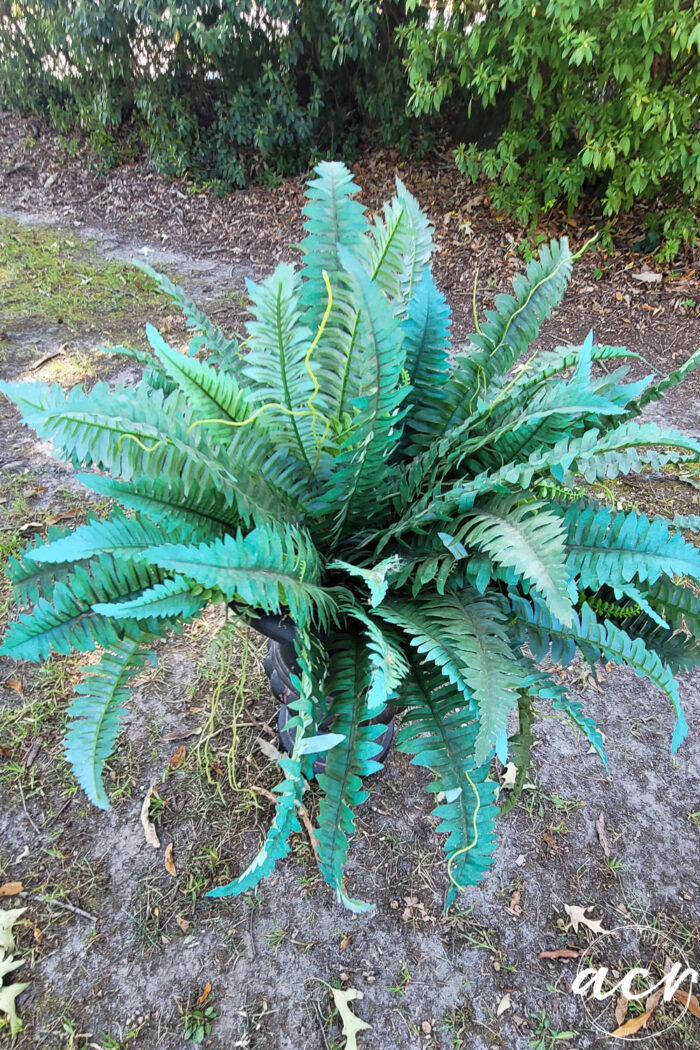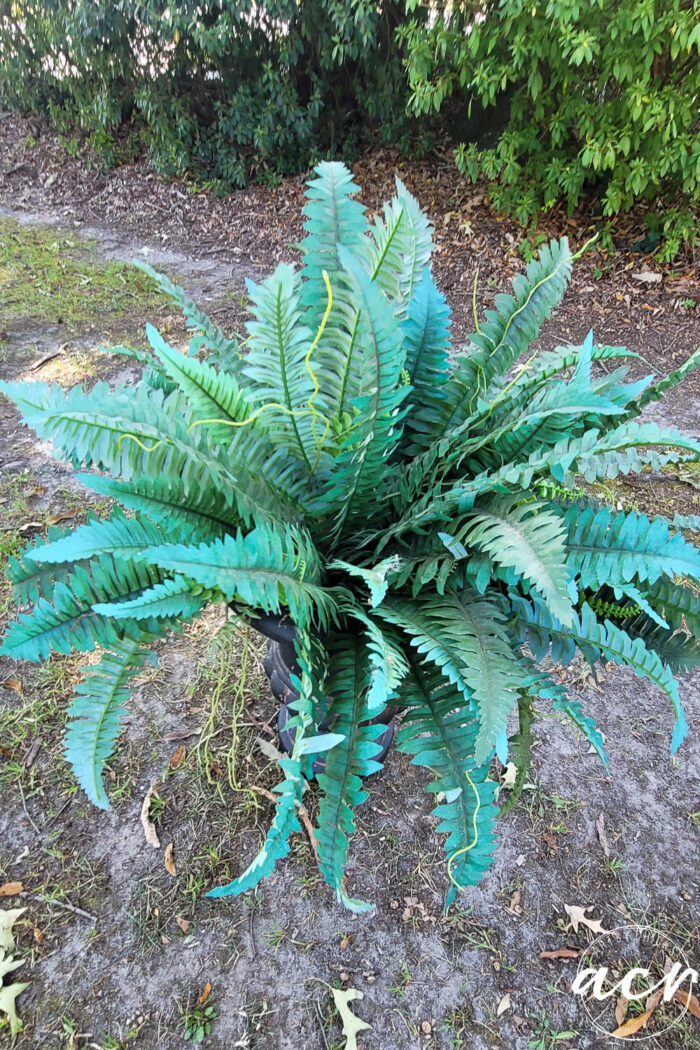 Much more noticeable than I can capture in the photo above.
But I sprayed them with these two colors. (I went to several stores, this was the closest to what I was looking for…greens were hard to find!)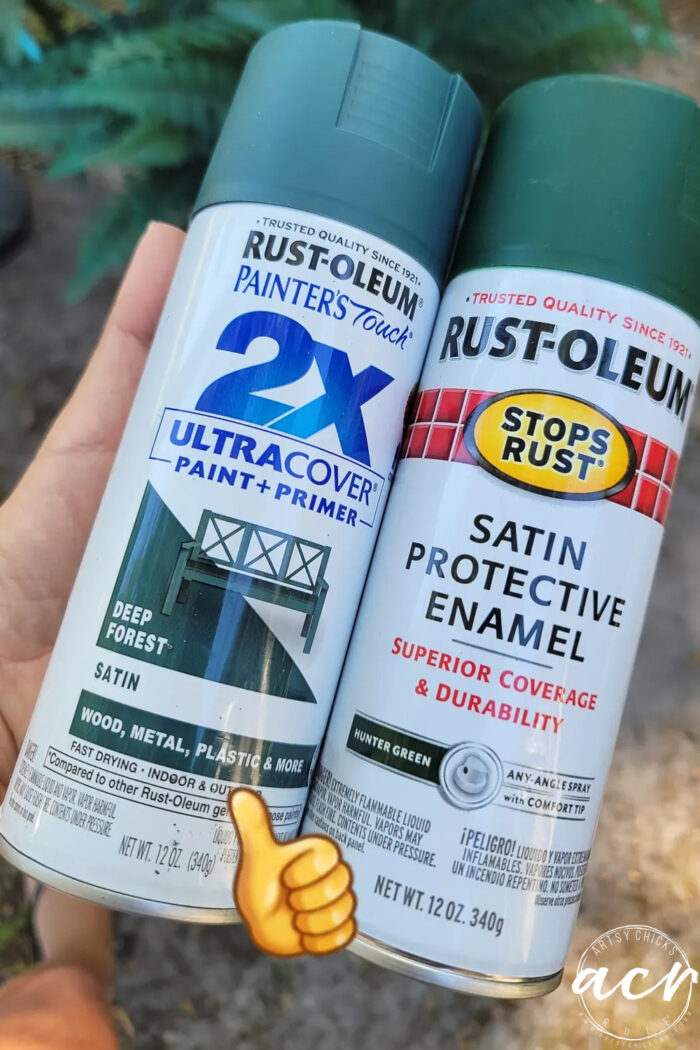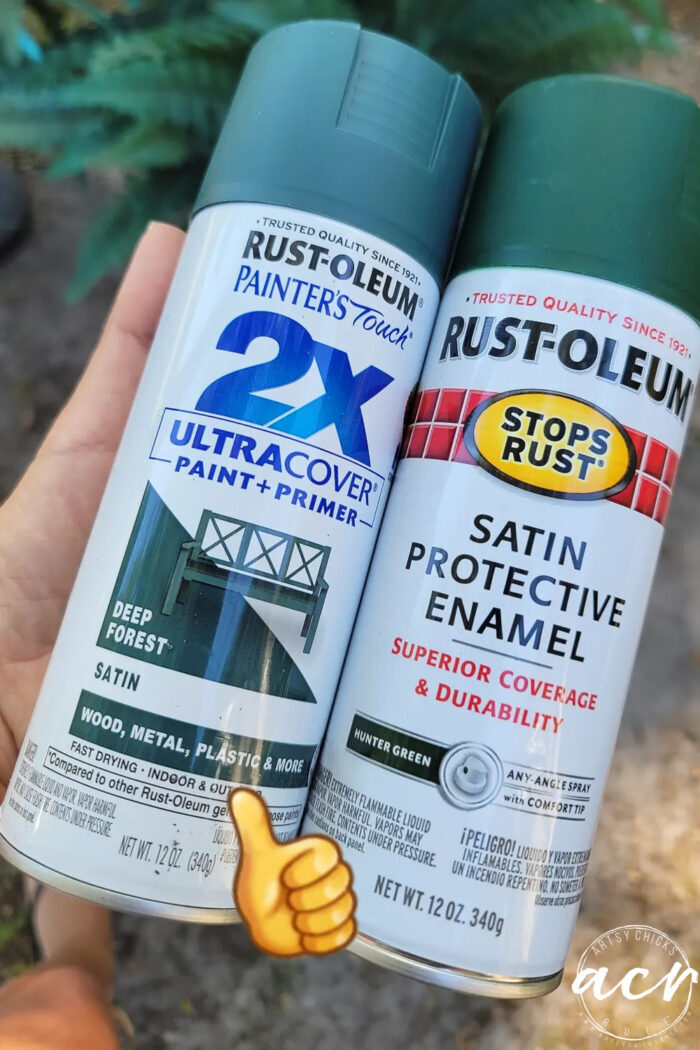 I used two colors to give them a more realistic look. I couldn't find links for these in Satin, which is what I used. I would have preferred to use Flat but I had to take what I could get/find!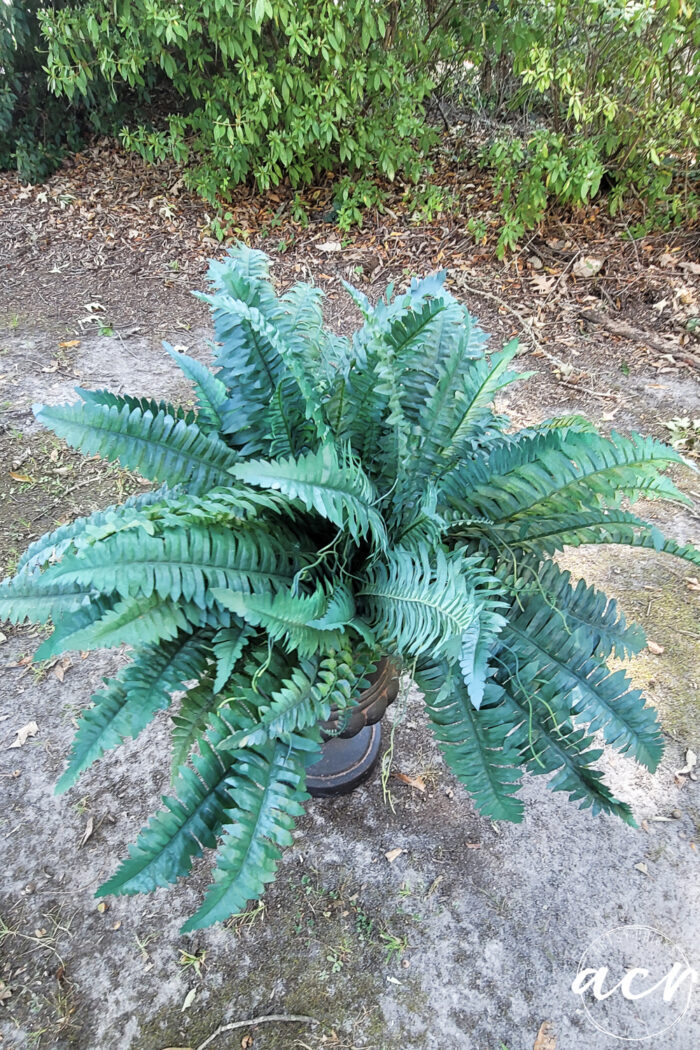 So much better.
I may come back with a light spray of this color (or whatever I can find close to that) to give it even more of a natural look.
The "Hello Pumpkin" sign I shared on Tuesday.
I added two new pillow covers on these too.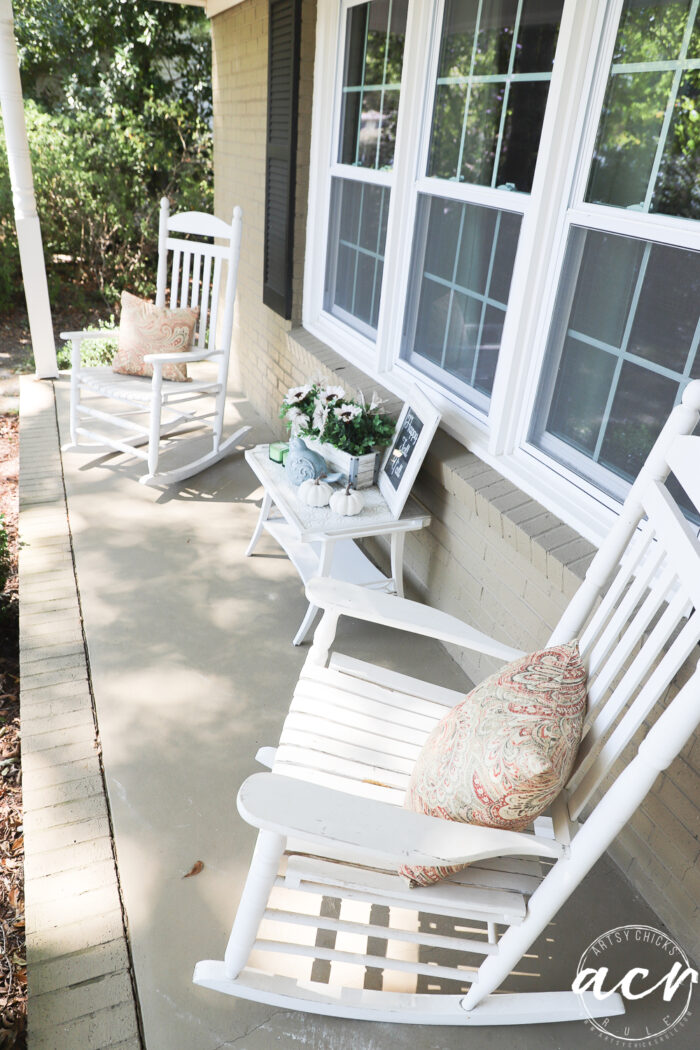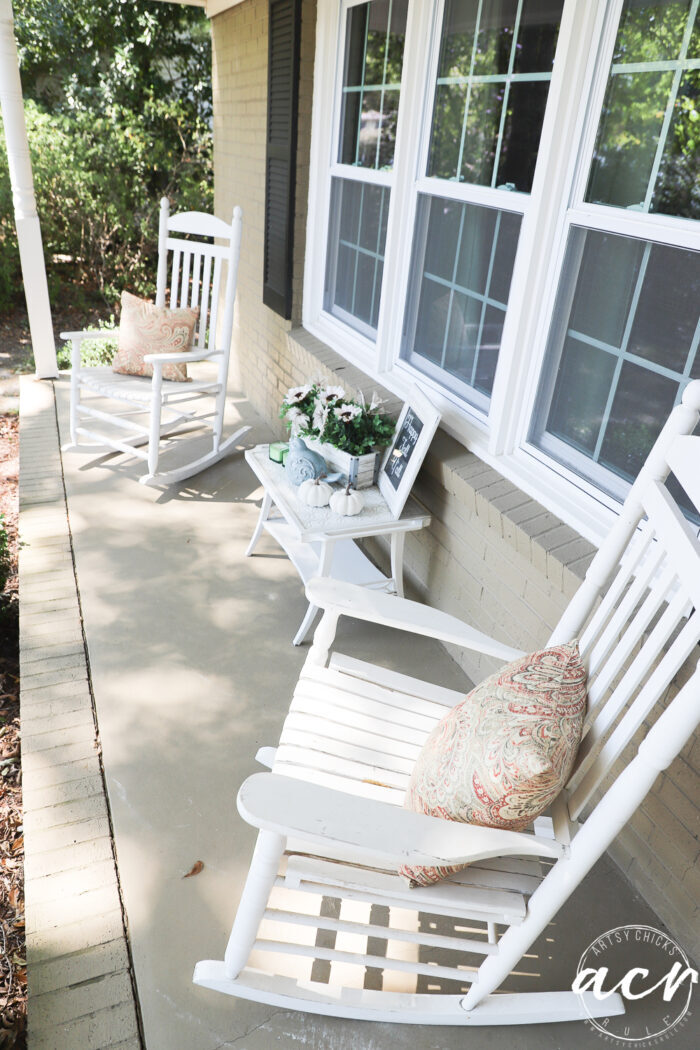 Love them, you can find them, here.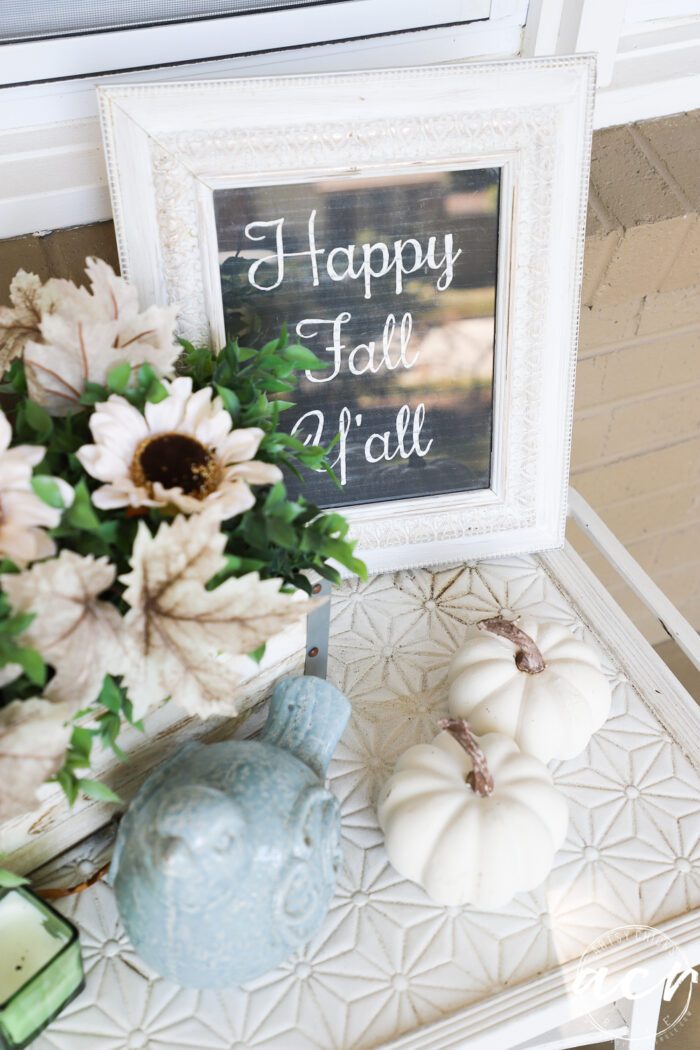 Remember this tiled table I made some time back?? Get all the details right here.
And the "chalkboard"-look sign I made years ago. See how here.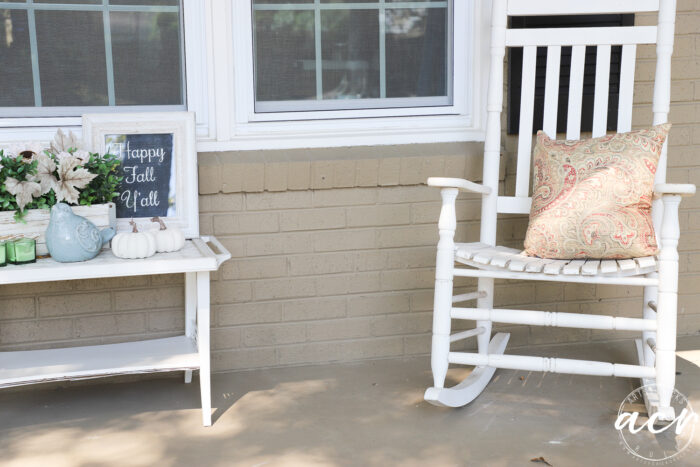 I love the subtle fall touches without it being an "in your face" fall decor if you know what I mean.
Simple, I guess really does describe it best.
But hey, sometimes I love the "in your face" fall decor, just not this year! lol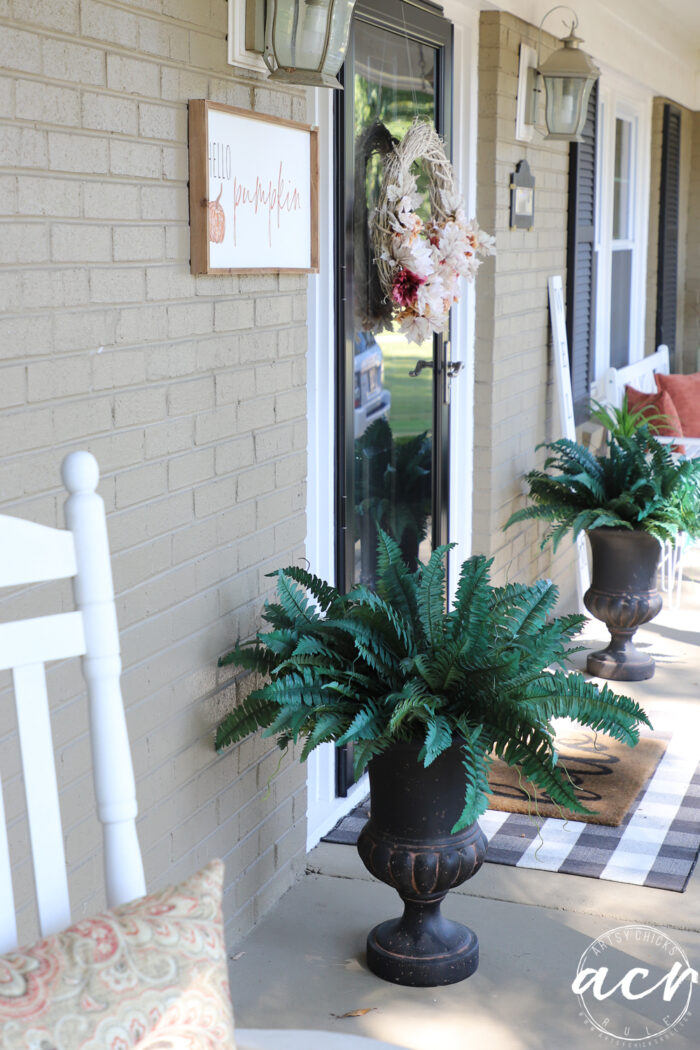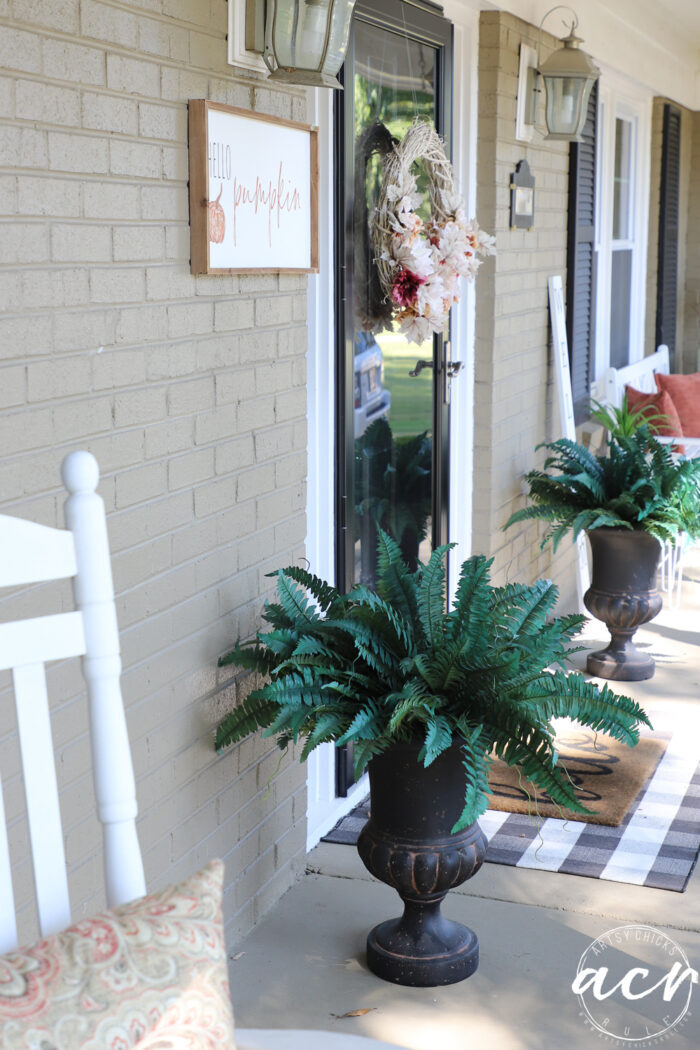 I picked this flag at our local hardware store because the colors were perfect for my porch this year.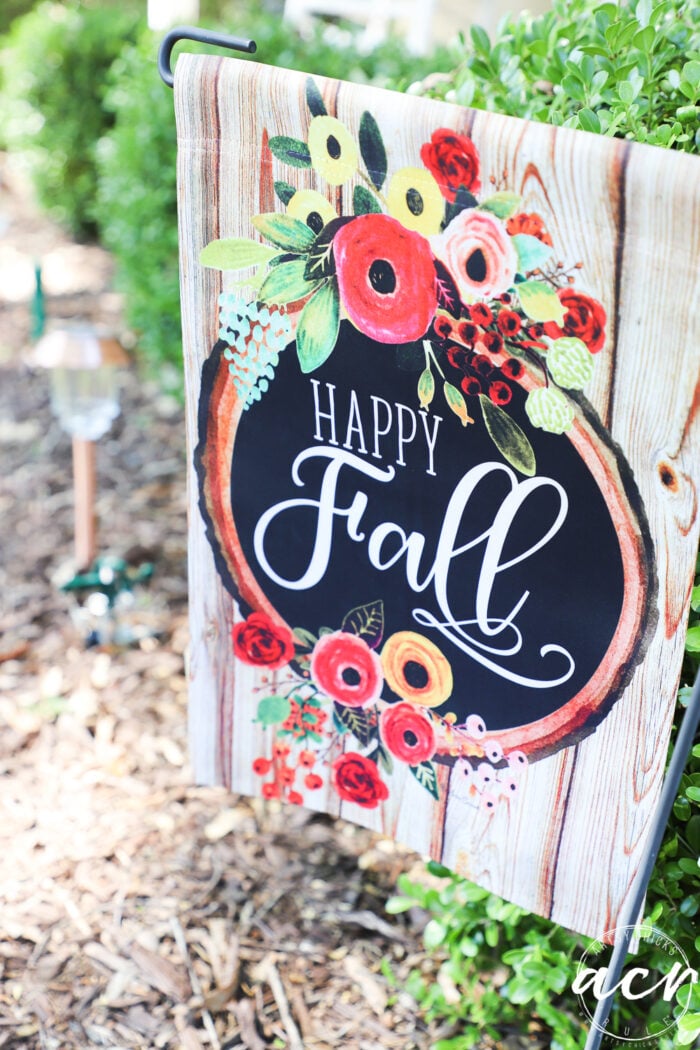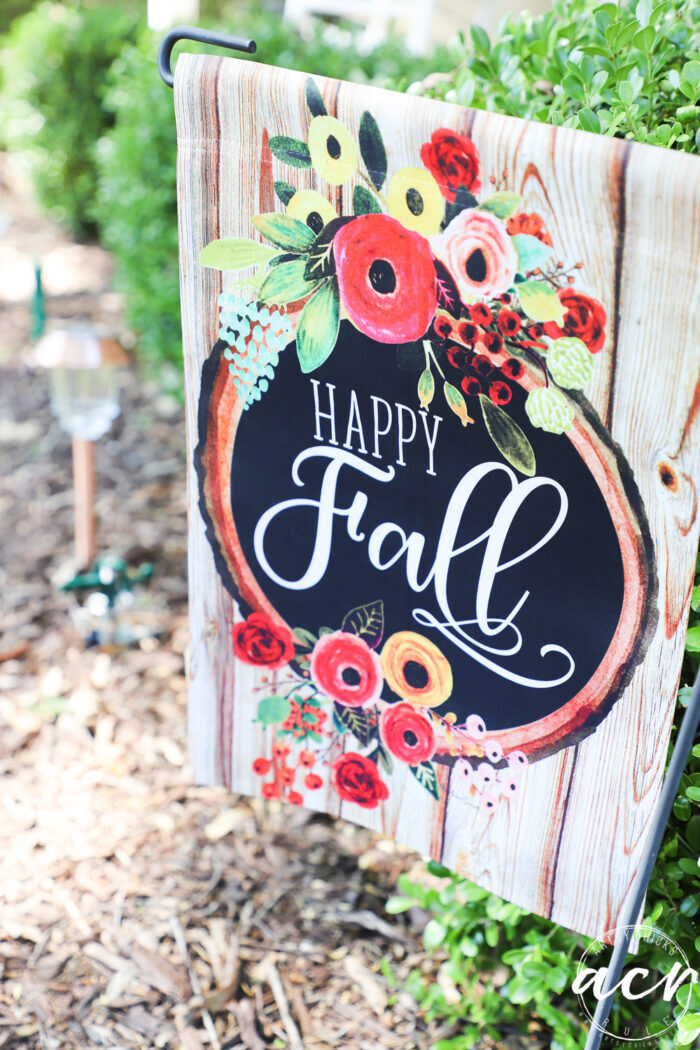 How do you decorate for fall? How about this year?? All our or just a bit?
PIN it to save it!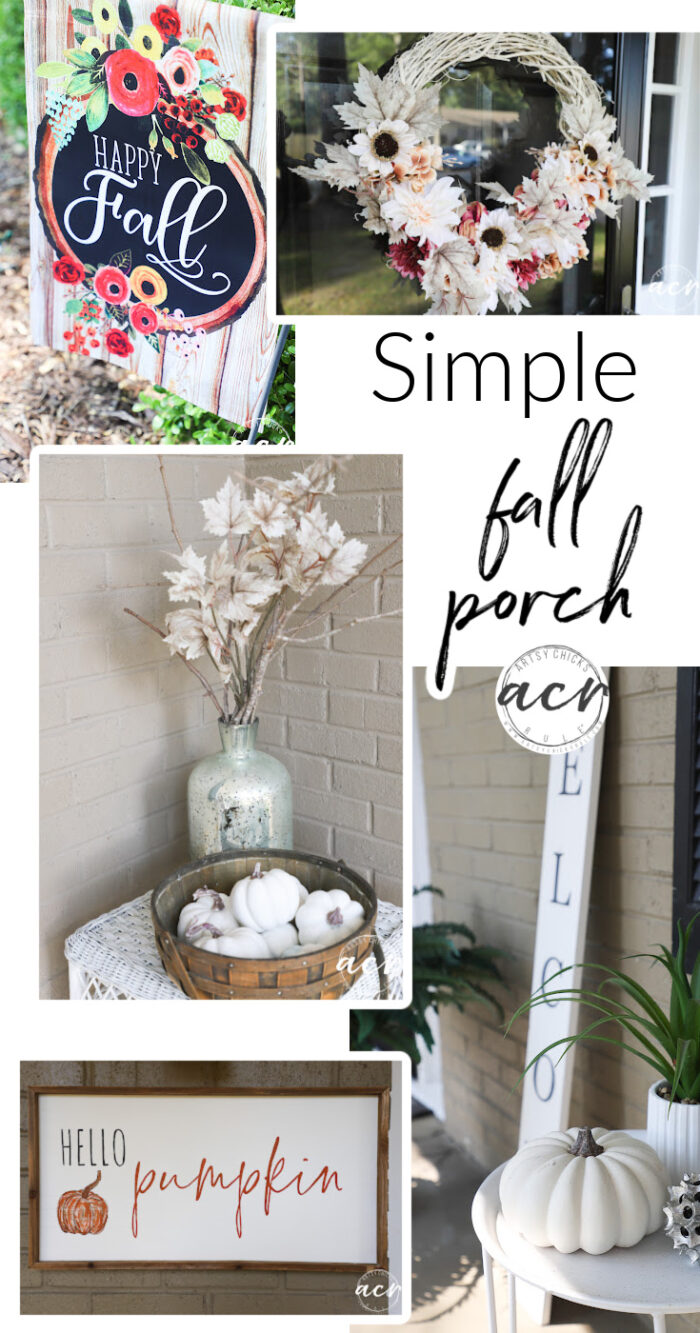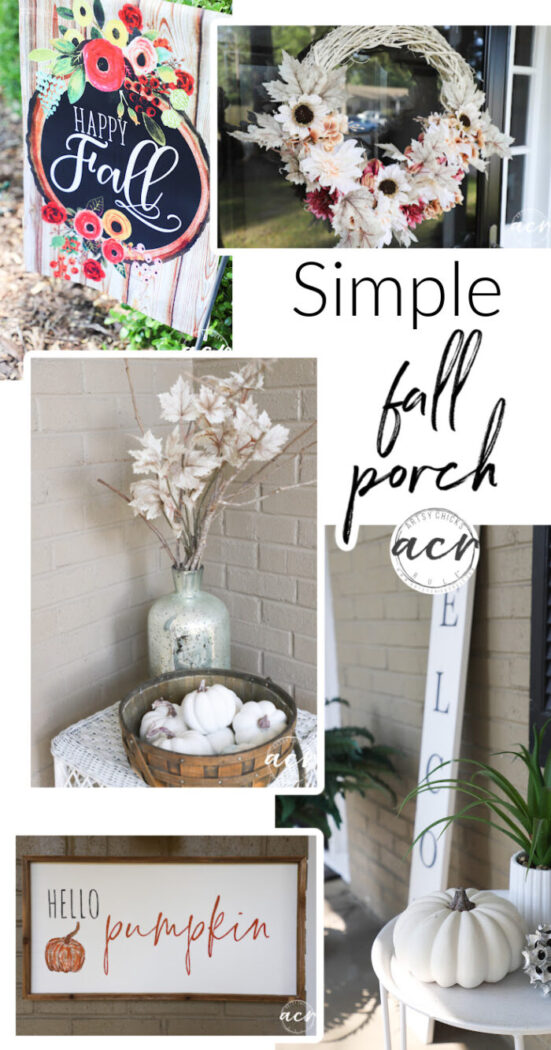 I hope you all have a beautiful weekend! For those of us on the east coast, it's going to be a mess with Ian remnants making their way up. But so much better than what Florida had (and still has) to endure, for sure! Living on or by the coast is a wonderful thing, but can really be treacherous. Praying for them down there.
xoxo