This post may contain affiliate links. Please see disclosures here.
This DIY super simple wreath is easy to throw together in 10 minutes or less!
Hello friends and happy fall!
Before I get to today's post…have you entered my latest giveaway? If not, hop on over right here and do it real quick!
"Welcome Fall Giveaway"
Okay, so I am taking a break from "Throwback Thursday" today to share this simple autumn wreath I threw together this afternoon.
I don't typically decorate for Halloween, maybe a fun sign here or there but not too much more. I know, I know, I'm no fun!! haha
Oh well, we did more when the kids were little but not so much anymore.
So, since I am not planning to do much for Halloween, I wanted to do something that was a little less … orange… to get me all the way through to Christmas.
I am decorating my porch to last through November and Thanksgiving. So think white pumpkins, rust, ivory, and plum colors.
I have a sign I'm making to put on the porch too. I'll be sharing that next week. I'm making it from a thrifty find (ReStore) I picked up this week. (along with two other things I can't wait to share with y'all)
DIY Simple Autumn Wreath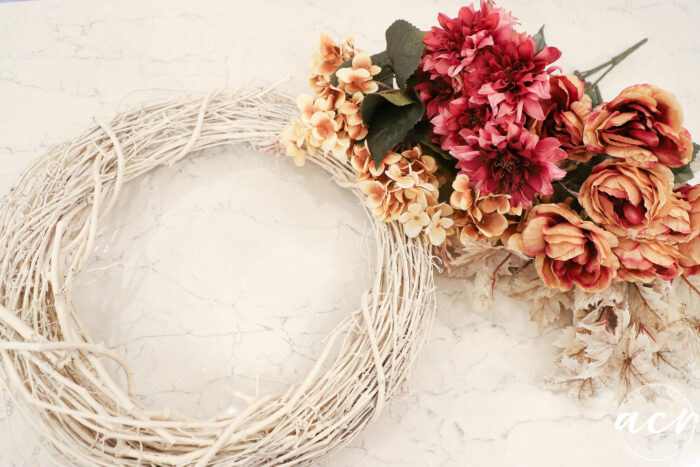 I stopped by Michael's yesterday and what they had left for fall was 50% off. I found all of this there.
There wasn't much though.
I loved the ivory wreath and thought these colorful florals would be pretty against it.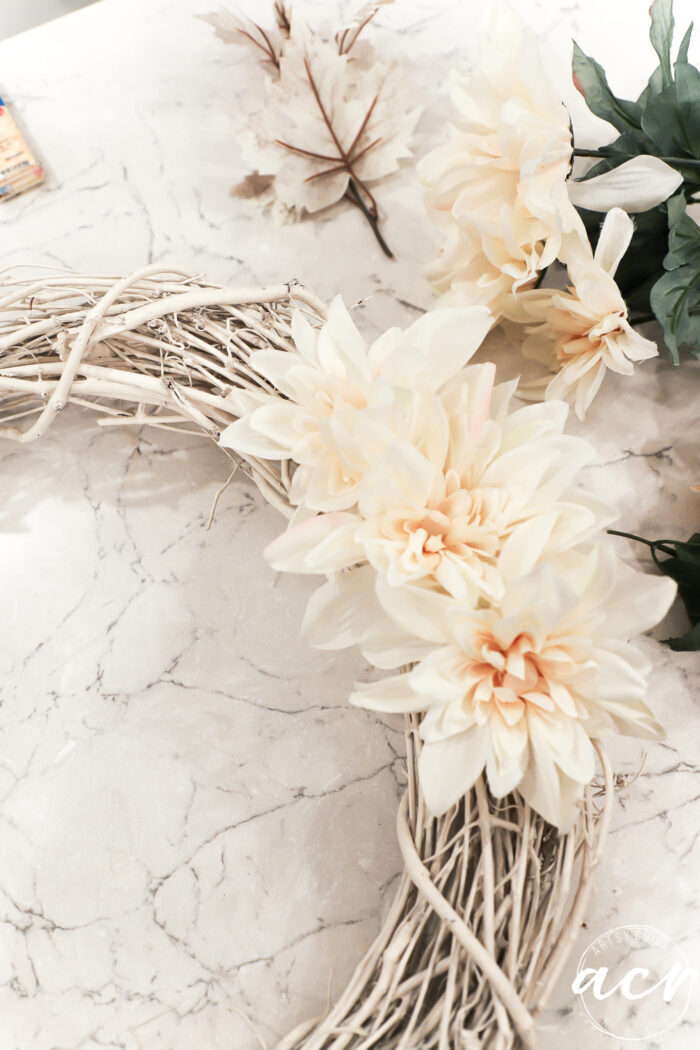 I began with these three right on the middle of the side.
(I was thinking I would do a side wreath but decided instead to hang it at the bottom)
I pulled out my hot glue gun but didn't end up using it much. I simply stuck the stems in and most held tight. And some I stuck all the way through and bent the underside so they would stay.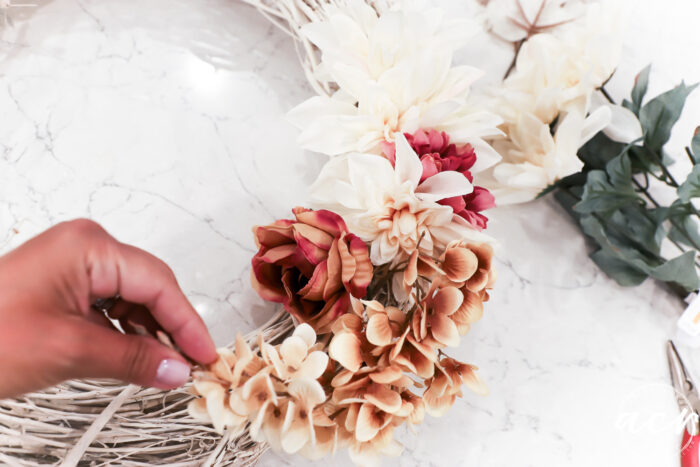 I added the plum ones around the ivory and then wrapped this swag type below them.
I thought I'd need to glue the swag floral end of the rust-colored ones but they ended up staying in place well with the other florals tightly up next to them.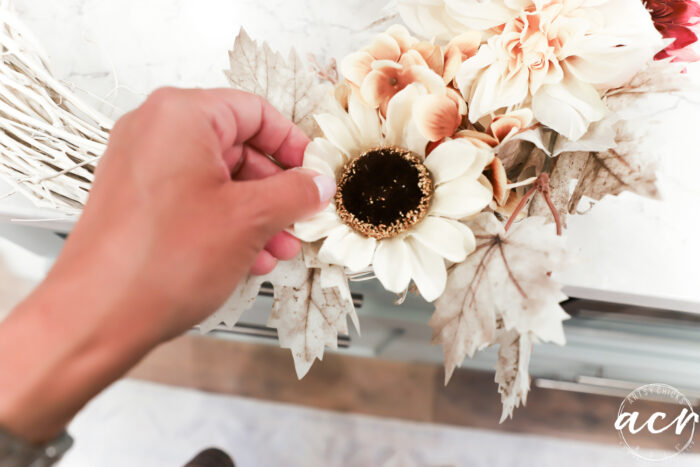 I mimicked the same exact pattern of placement on the top side of the first placed ivory florals.
And then I added these sunflowers I had from last year along with the leaves I bought yesterday.
I just placed the leaves in and around and then used a set of 2 leaves for each end. I did have to hot glue those because they were not on a stem.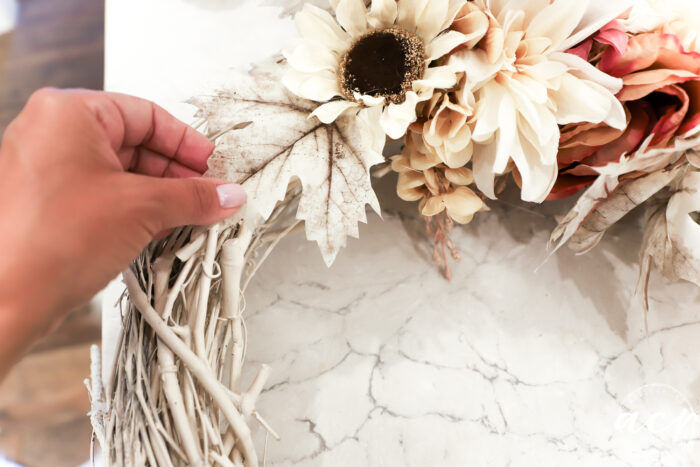 And that's it!
Simple and done in about 10 minutes.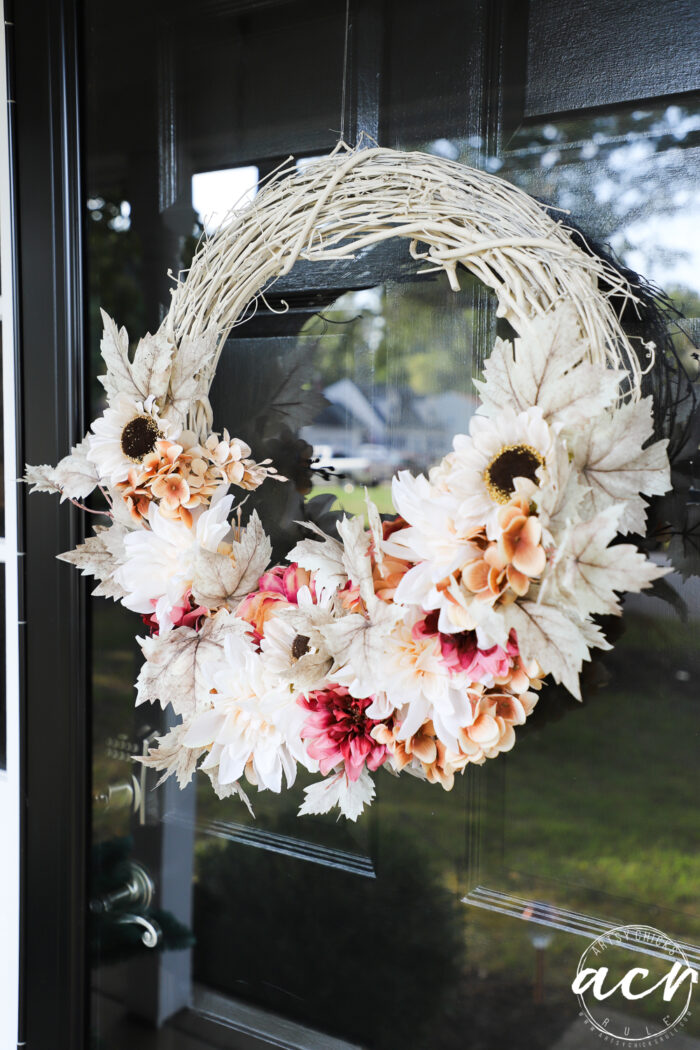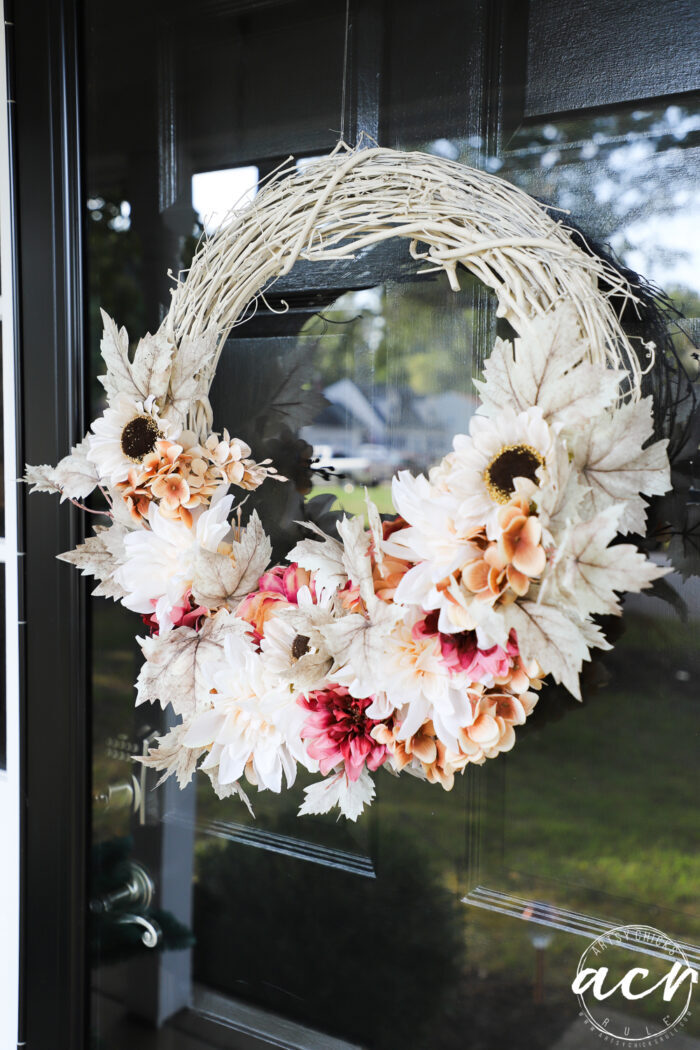 I hung it this way but you could hang it with that to the side too.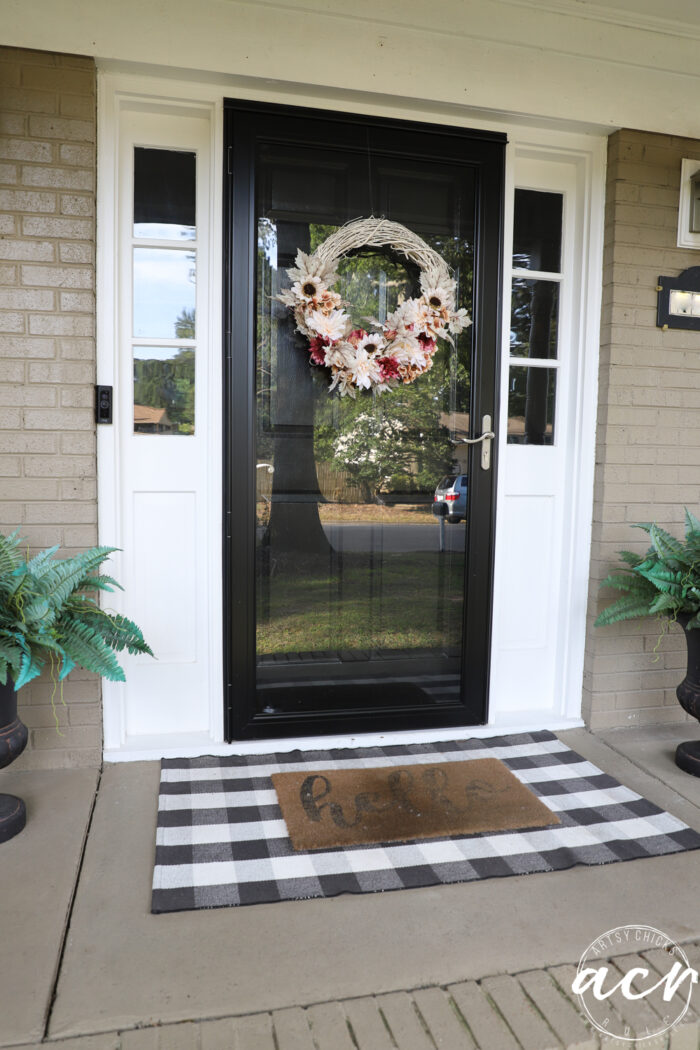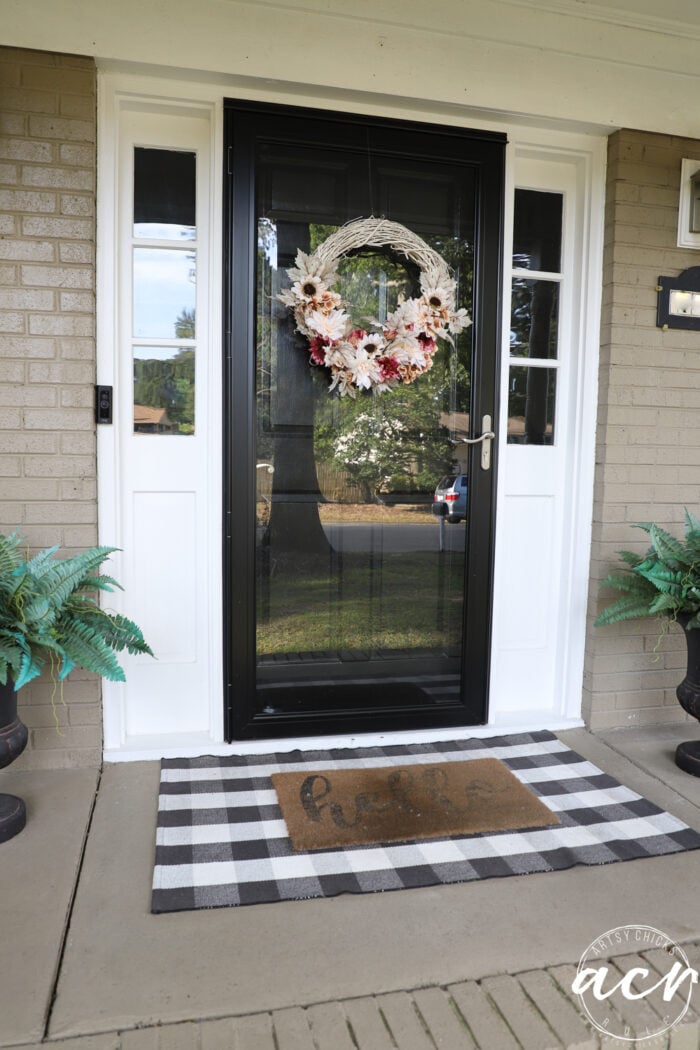 My "hello" doormat is looking a little sad. Maybe I can repaint the "hello"? Hmmm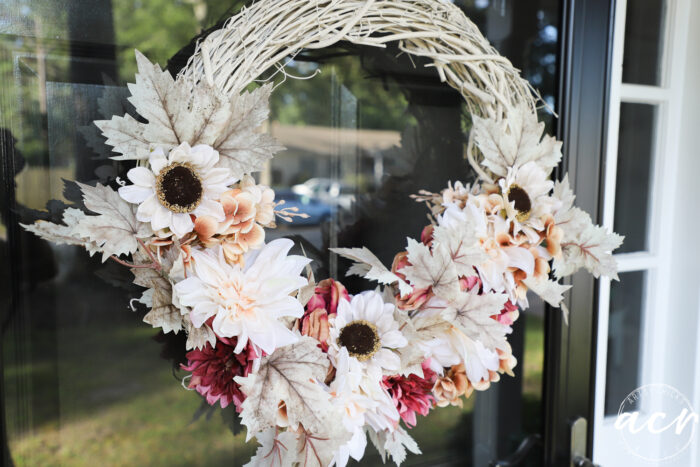 Also, here's a tip!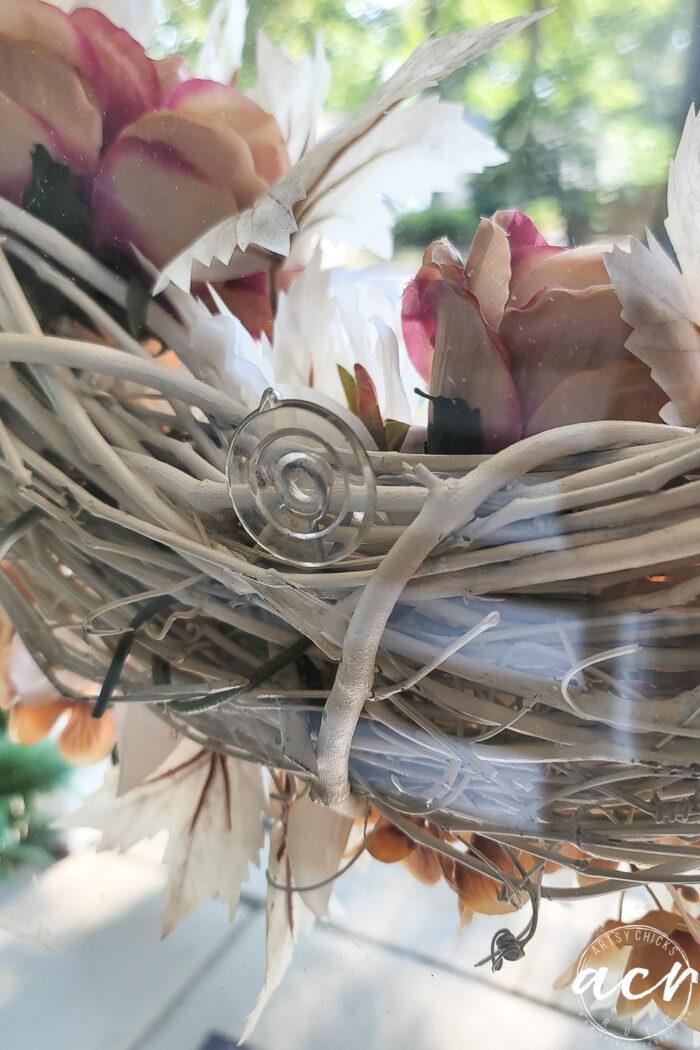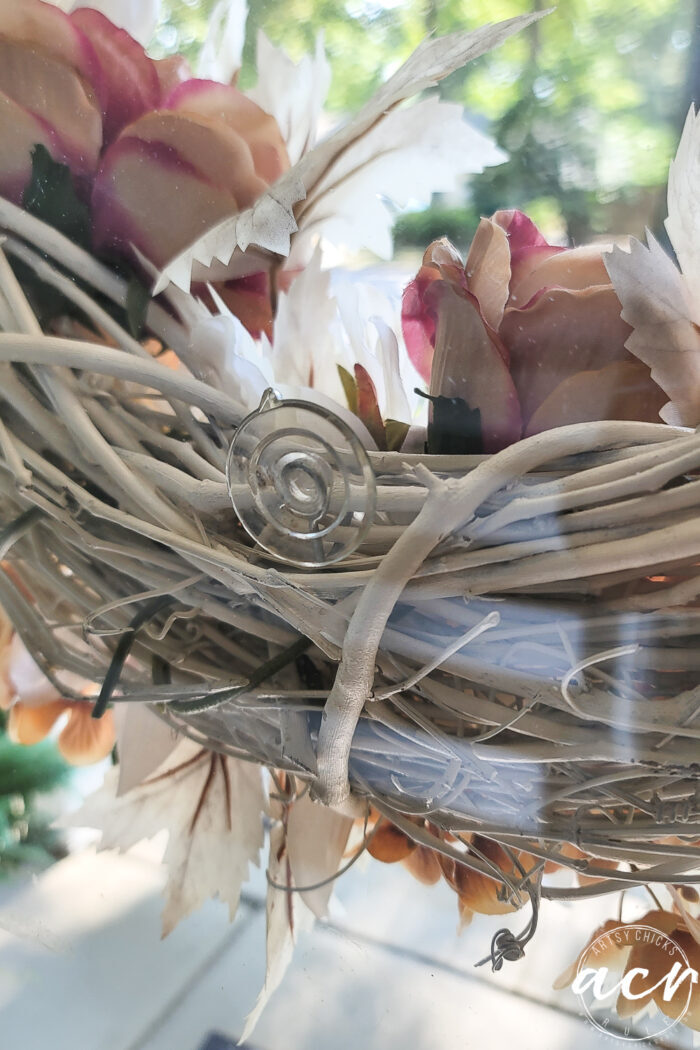 This is a great way to keep your wreaths from flopping around on your door when you go in and out.
I use these small suction cups/hooks to hold them tight. They work great!
You can find them, here.
I'm looking for pillow covers that are plum/rust for my rockers and bench.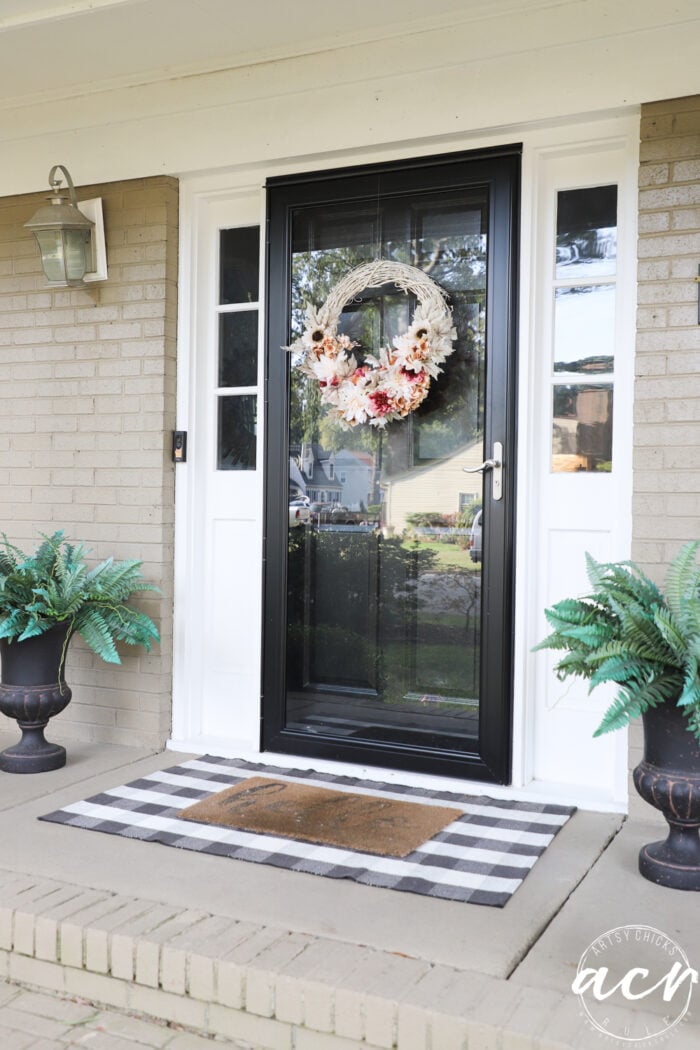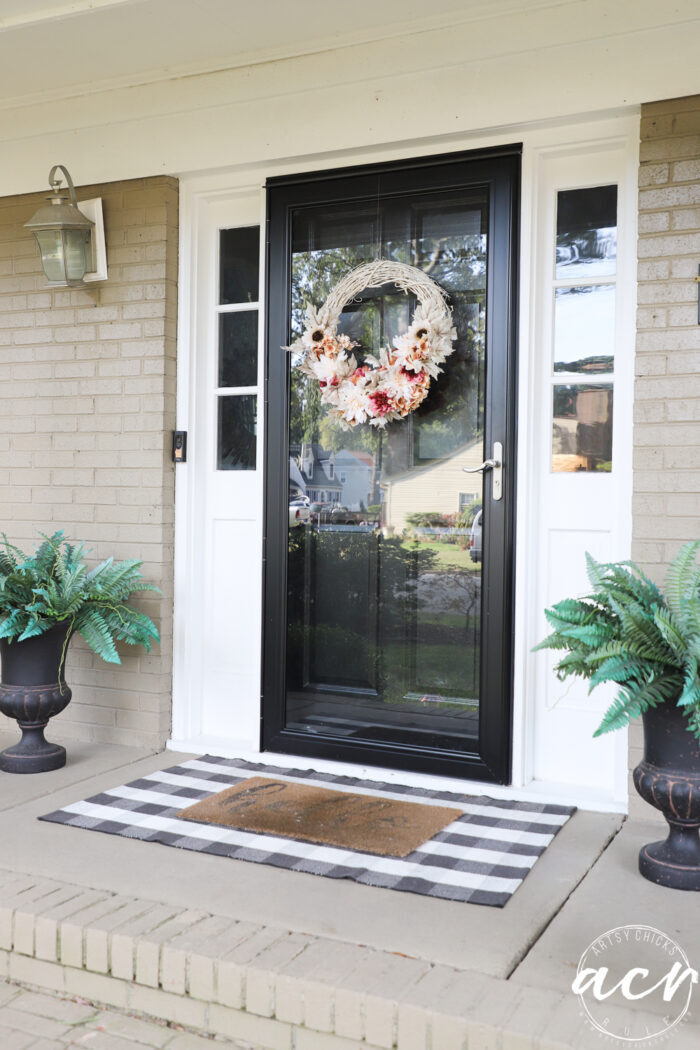 I'll share the whole porch once I get it all put together.
I still love my ferns but they have faded to a "blue/green" color in some areas.
I need to get some hunter/dark green spray paint (in flat) to spray them with. They have held up great except for that but I guess that is to be expected since they do get quite a bit of sun at different times of the day.
Here's the link to them if you are interested. Faux Ferns
Have you decorated for fall yet?? Do you decorate for fall??
PIN it to save it!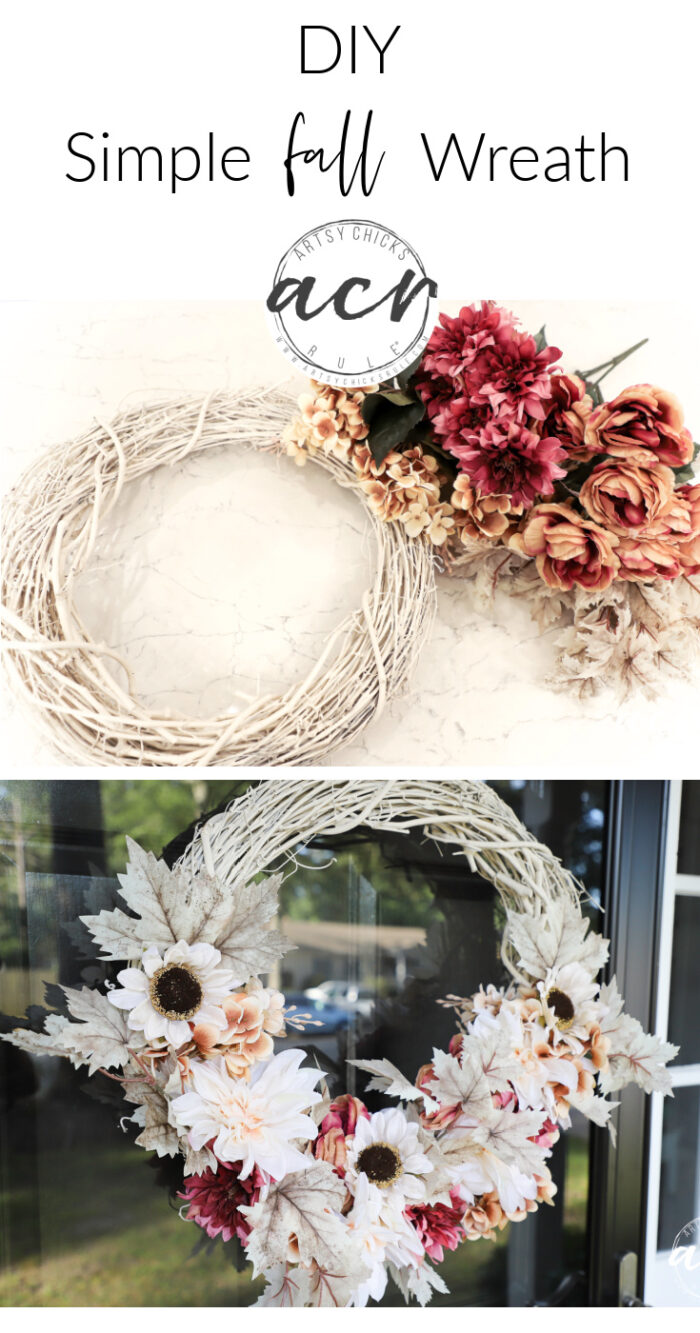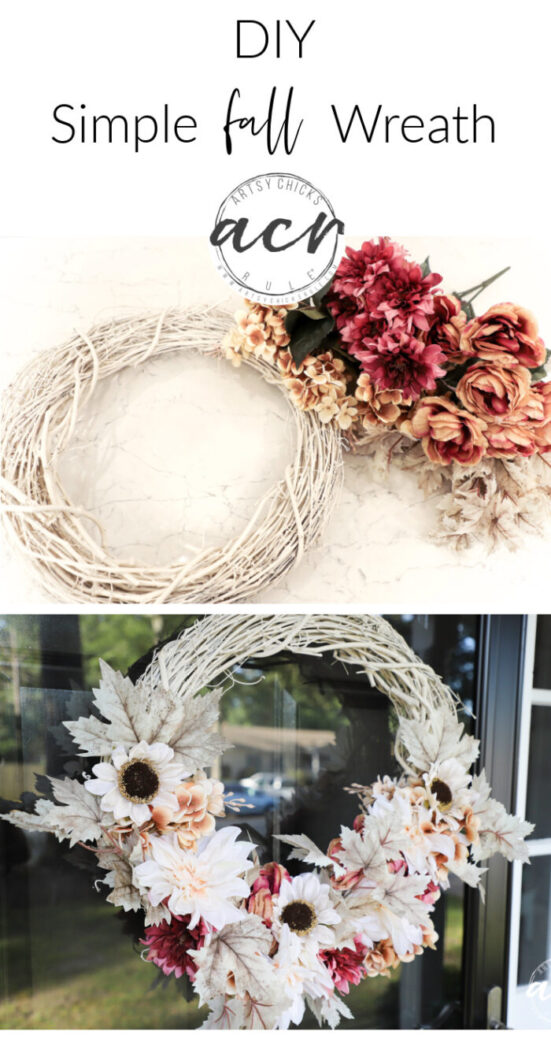 Be sure to check back next week to see the sign I make with this thrift store find…it's gonna be a cutie. :)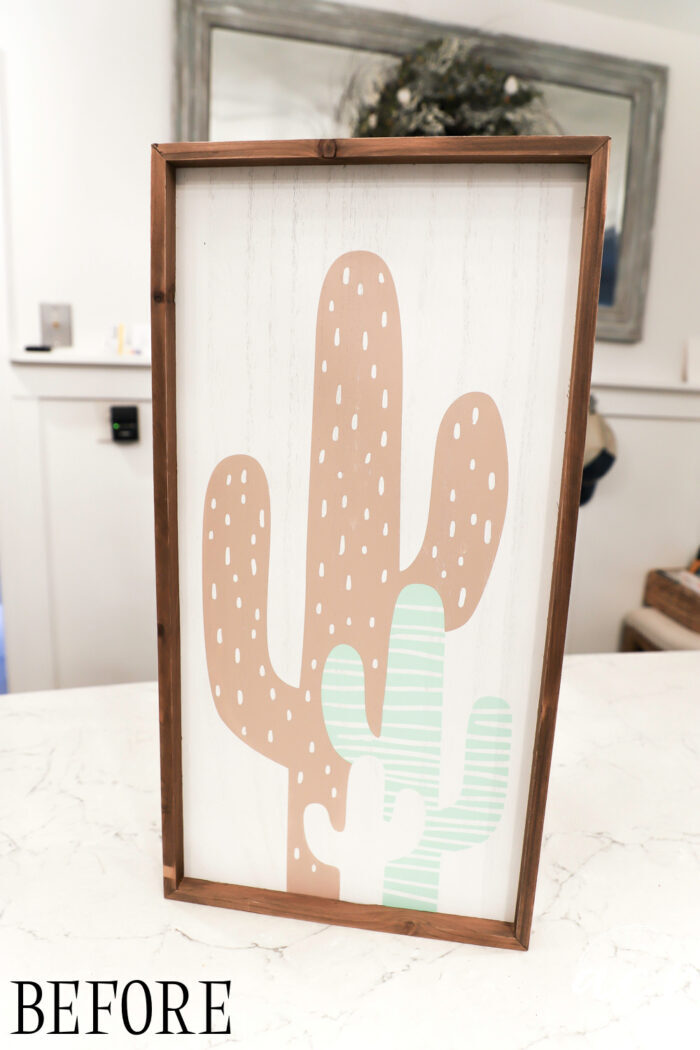 Have a great weekend!
xoxo