This post may contain affiliate links. Please see disclosures here.
Hello, my sweet friends!
Are you ready for fall?? It's still 80's here but is starting to feel cooler (somewhat!) in the mornings and evenings. So today I thought we'd go ahead and welcome it on in with a giveaway anyway. Now, this is not necessarily fall-related, just a few things I thought you might enjoy!
And, I love giving away things I've made and shared here on the blog. I thought I'd let this one go to only lucky winner…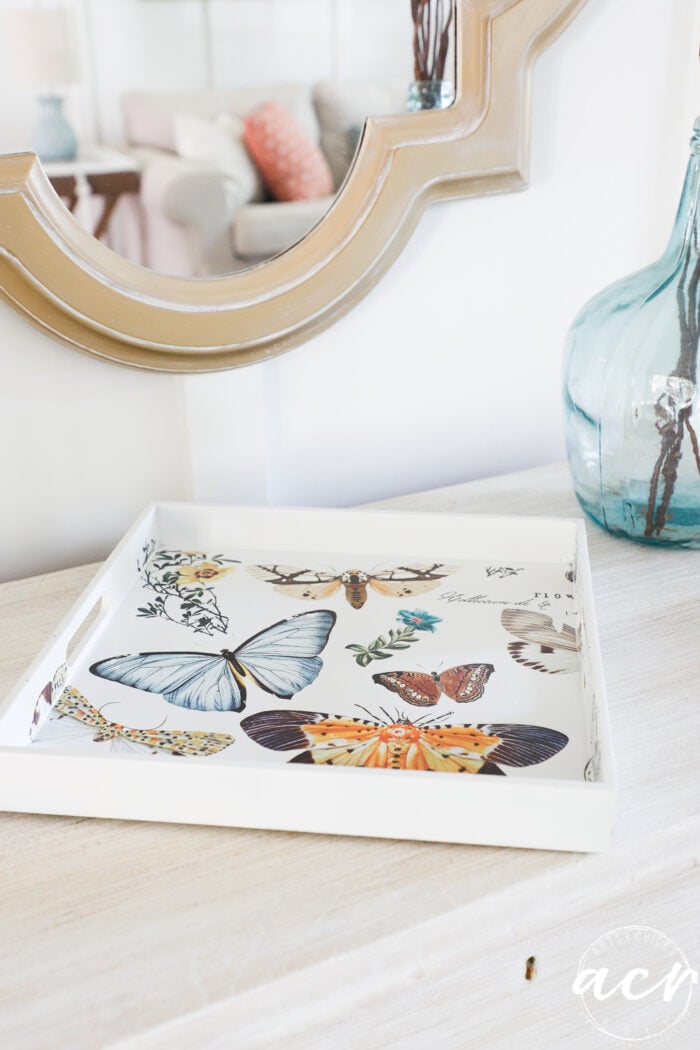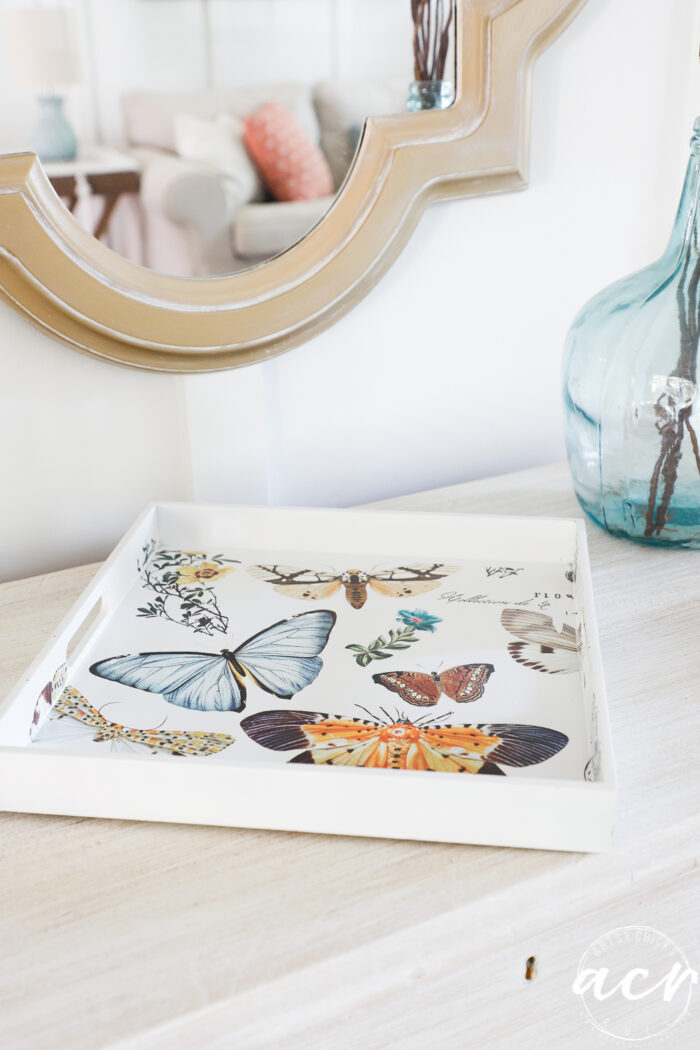 This is a butterfly tray I made with transfers recently. You can read all about it right here…
Thrifty Butterfly Tray Makeover
I really love this one. It's one of my favorites.
But it's time to let it go. I want someone else to enjoy having and using it.
But wait!
There's more!
I'm also giving one large pint of this lovely color which would be great for fall AND a transfer set called "Postal Birds".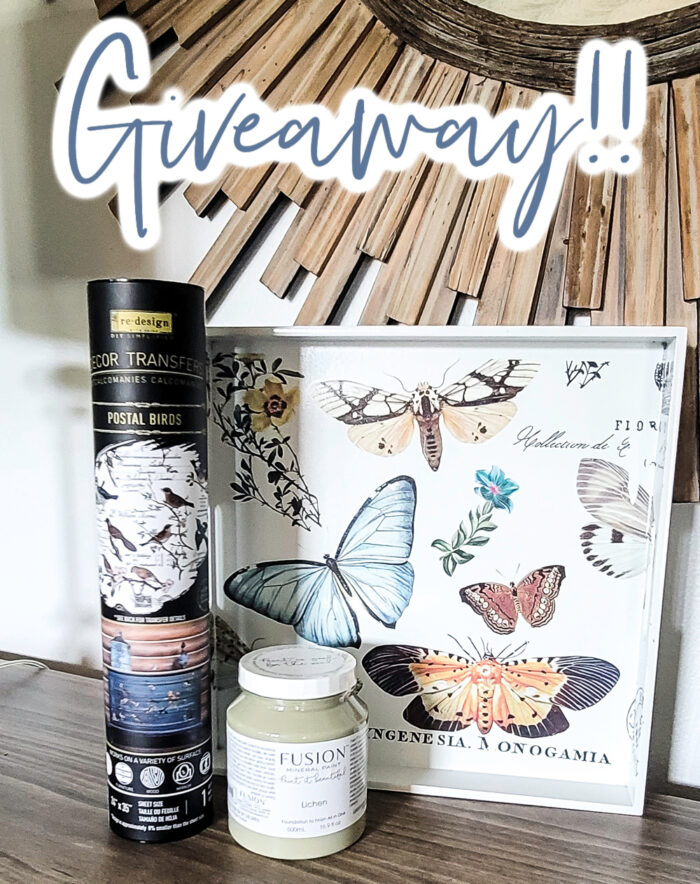 It's a nice mossy but sort of neutral color that would be great for fall projects.
Plus birds, those might be nice for fall too.
Here's how to enter:
To enter, just fill out the Rafflecopter below. Enter all or as many as you like for more chances to win.
Once the contest is over, the Rafflecopter will choose a winner at random.
That's it! (if you have trouble with the Rafflecopter box below, you can visit this link to enter instead, "Welcome Fall Giveaway")
The giveaway ends Tuesday, September 27th at 12:00 am EST.
After which, one winner will be chosen at random and notified via email.
You will have 48 hours to respond. If not, another winner will have to be chosen.
You must be 18 years or older (and a US resident) to participate. Void where prohibited.
Good luck my dear friends, and have a wonderful week!!
xoxo