Thrifty Butterfly Tray Makeover
This post may contain affiliate links. Please see disclosures here.
This thrifty makeover was so fun and SO easy! (and quick too!) Decor Transfers make it simple!
Hello friends!
I hope you all had a wonderful weekend. We had a party and celebrated our son's recent graduation from college. He graduated from Randolph Macon College in Ashland, VA. Such a great school!
So it was a very fun weekend with family and friends. Love this time of year when can all gather together and enjoy these amazing temps outside.
Oh! Have you entered my latest giveaway?? If not, hop on over and get to it! :) >>> Welcome Summer Giveaway
Today I am sharing the first one from my latest little haul.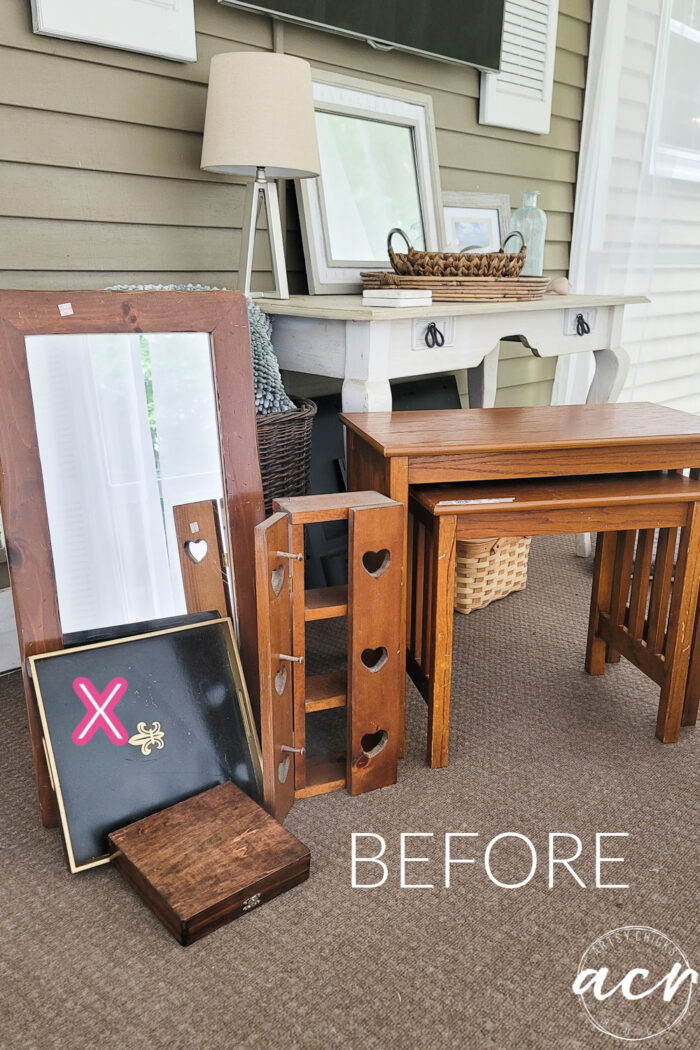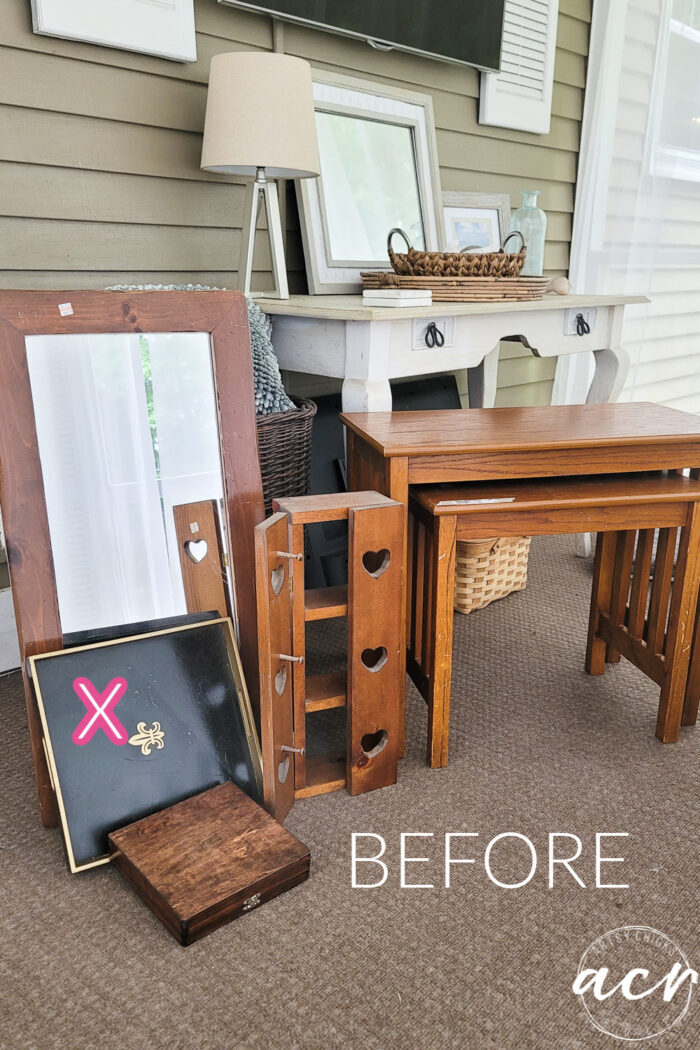 Missed this post?? You can catch up here >>> Thrift Store Haul June 2022
This tray…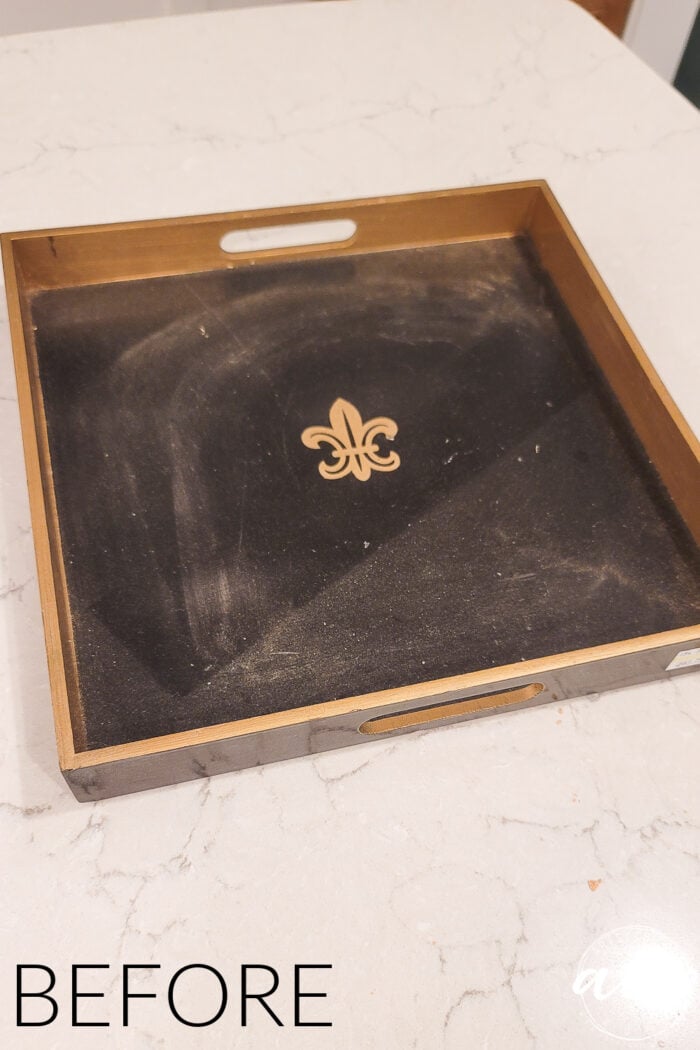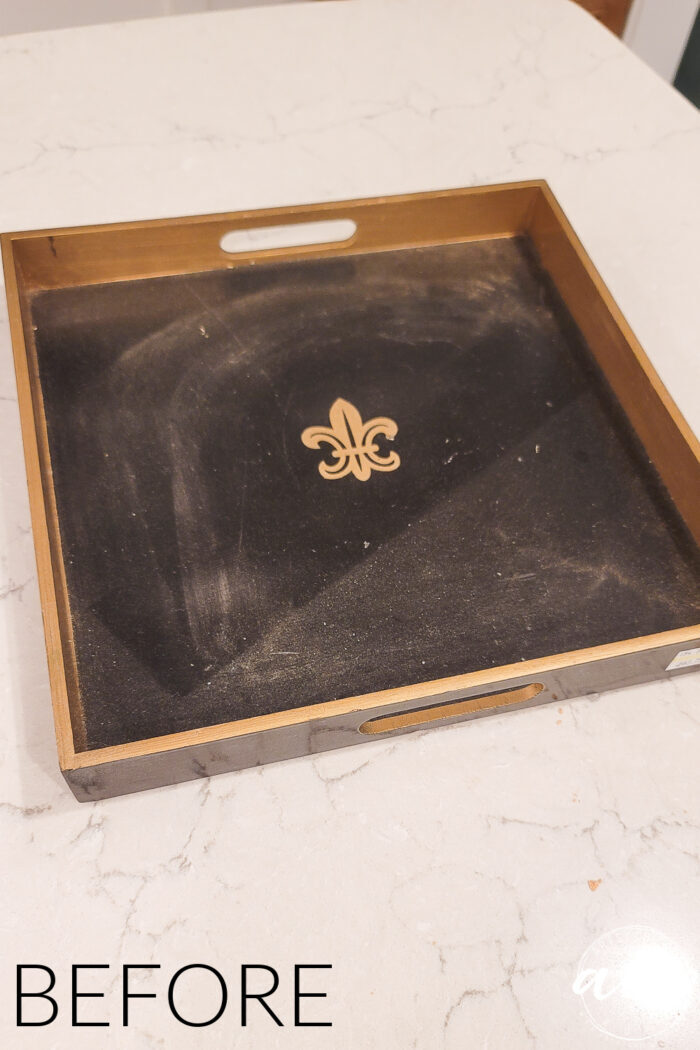 Not my style but no worries, it soon will be! ;)
I lightly sanded the whole thing and then cleaned it up with some TSP Alternative.
Then I used a Satin finish white spray paint, several thin coats.
Once it was dry (I let it sit for a day or so) I applied this sweet butterfly transfer.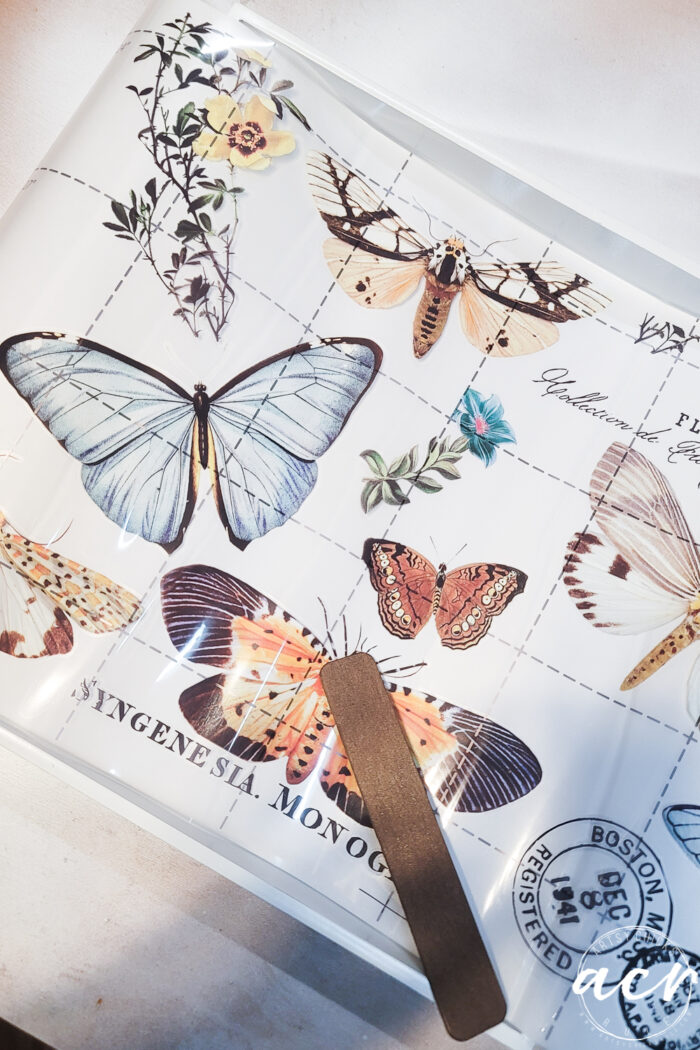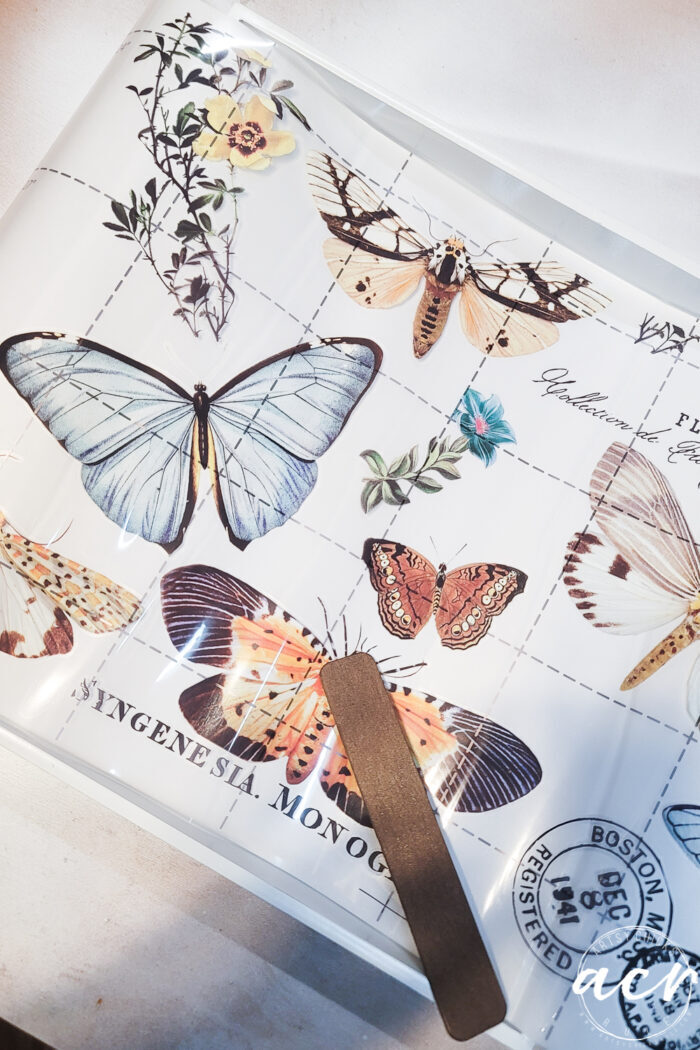 I pulled this one from my store. I just adore it! It can be used as one large design or you can use it for smaller ones like I did here.
MATERIALS LIST
White Satin Spray Paint (any kind will do)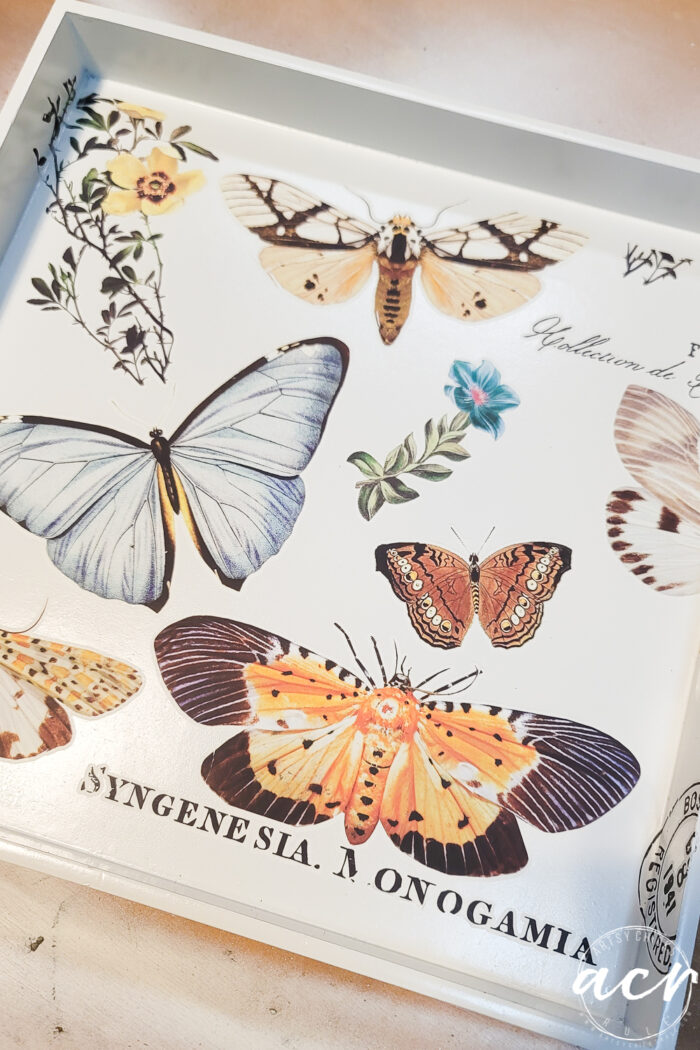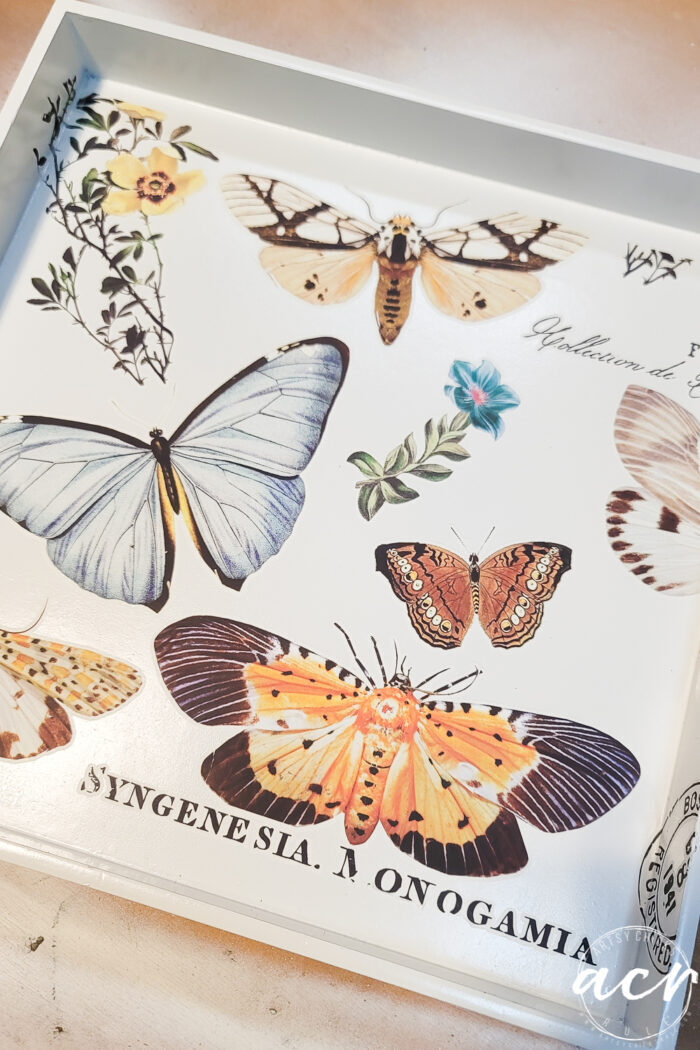 After I finished attaching the Butterfly Dance Decor Transfer, I sprayed it with the Triple Thick Glaze finish. I did two coats, drying in between.
And that's it!! DONE!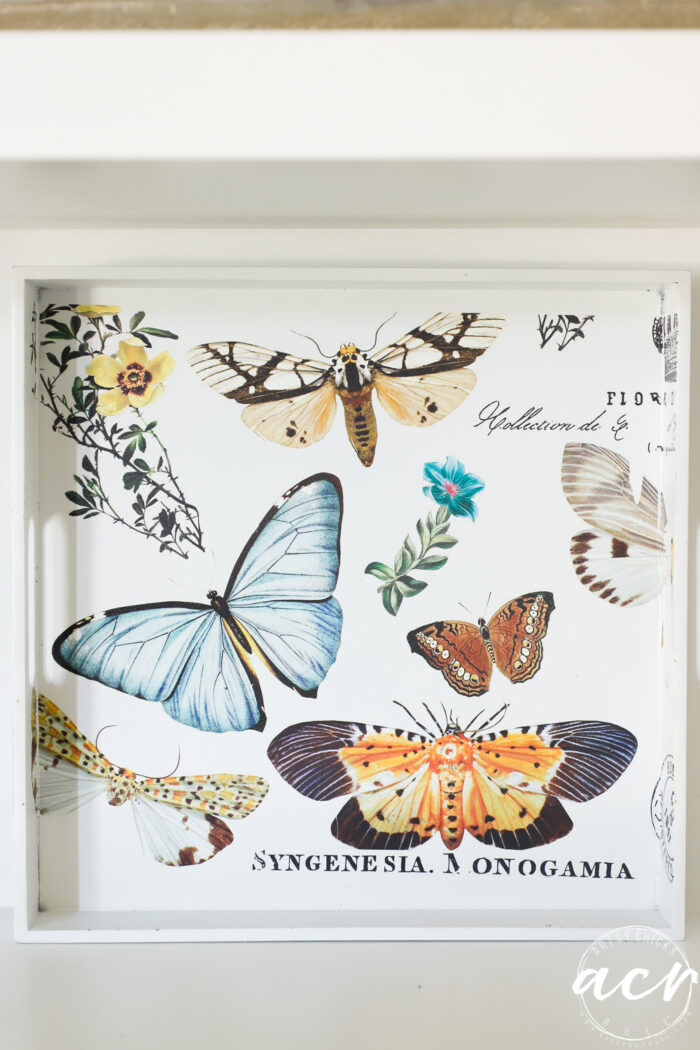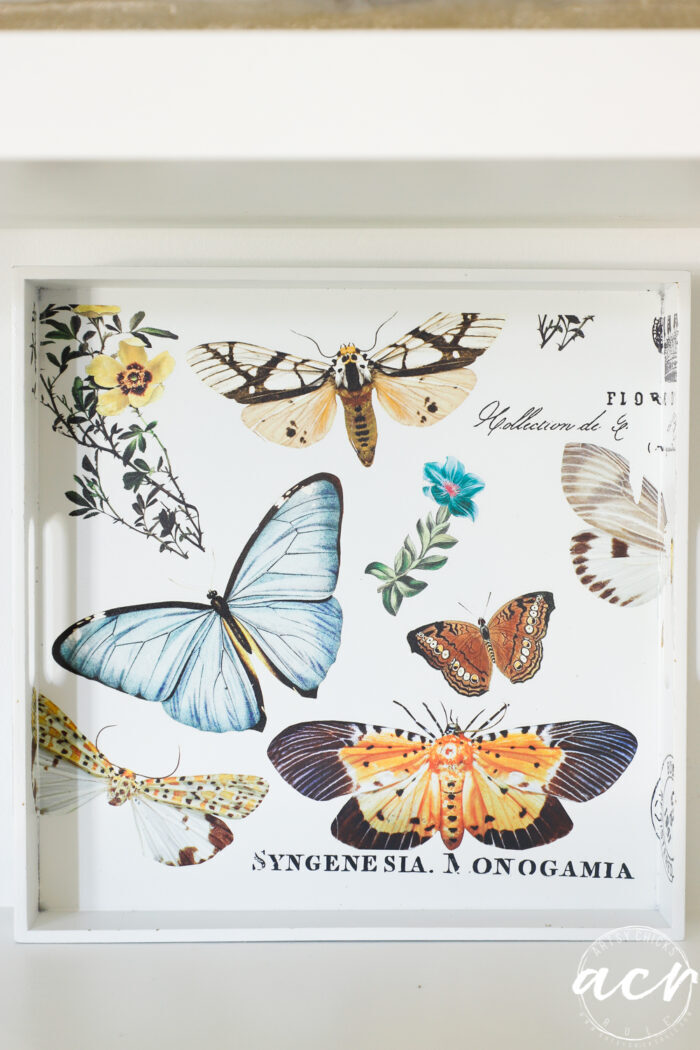 I love all the colors in this one. So pretty!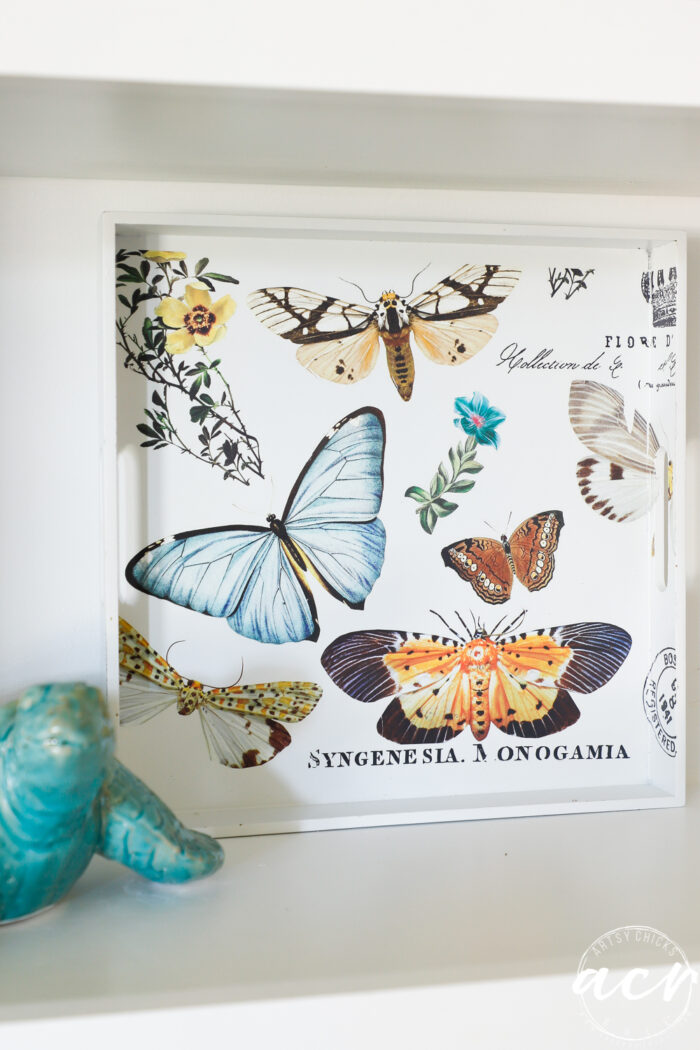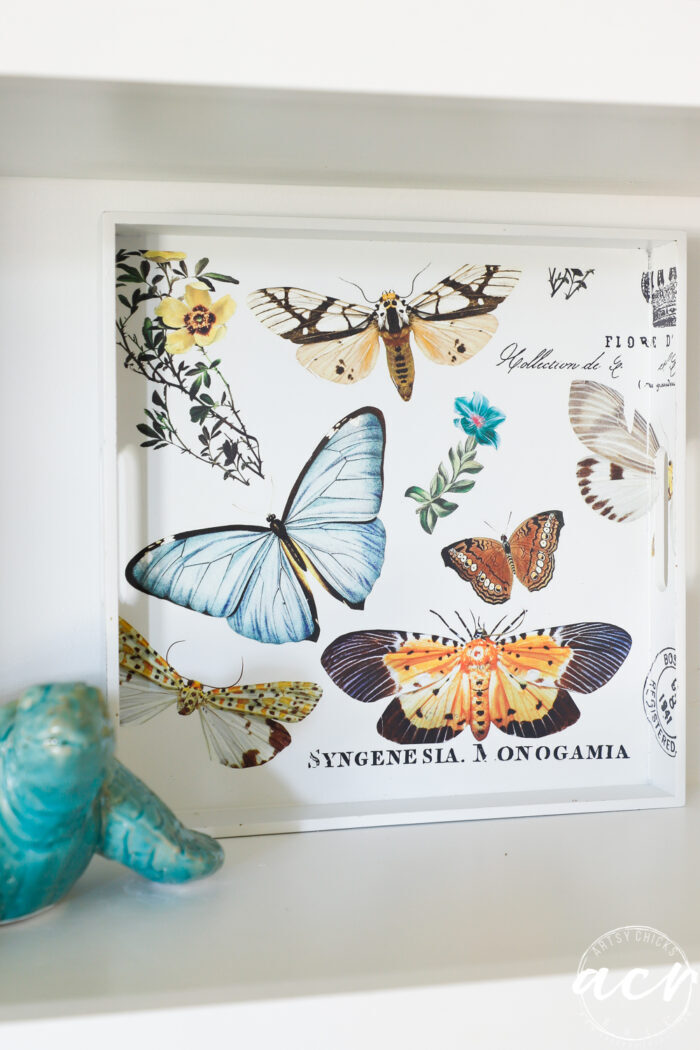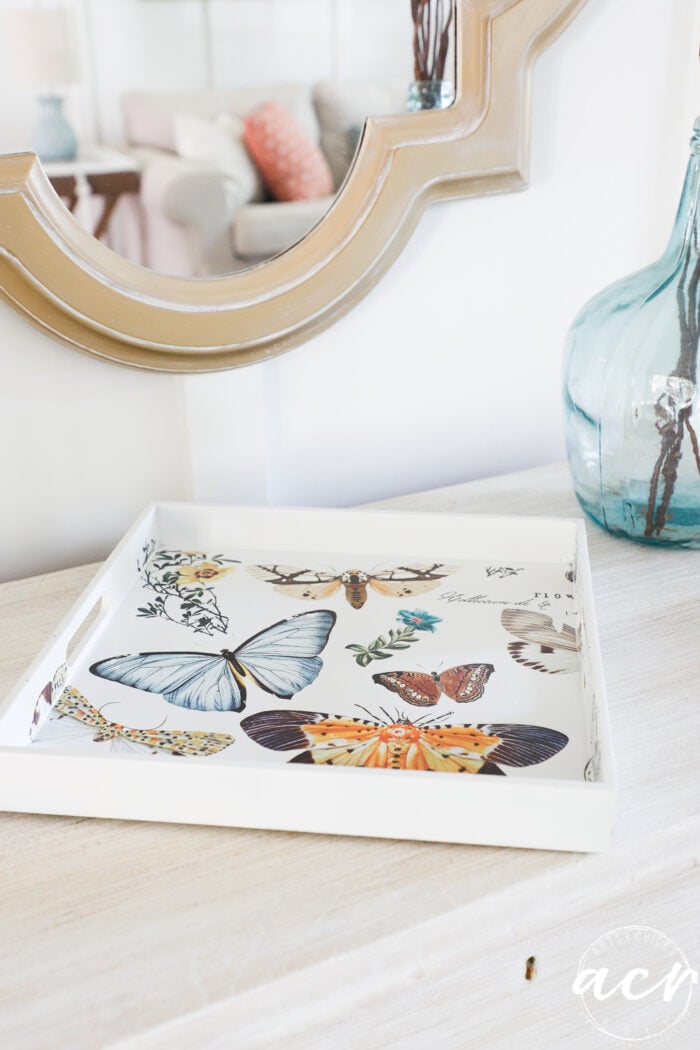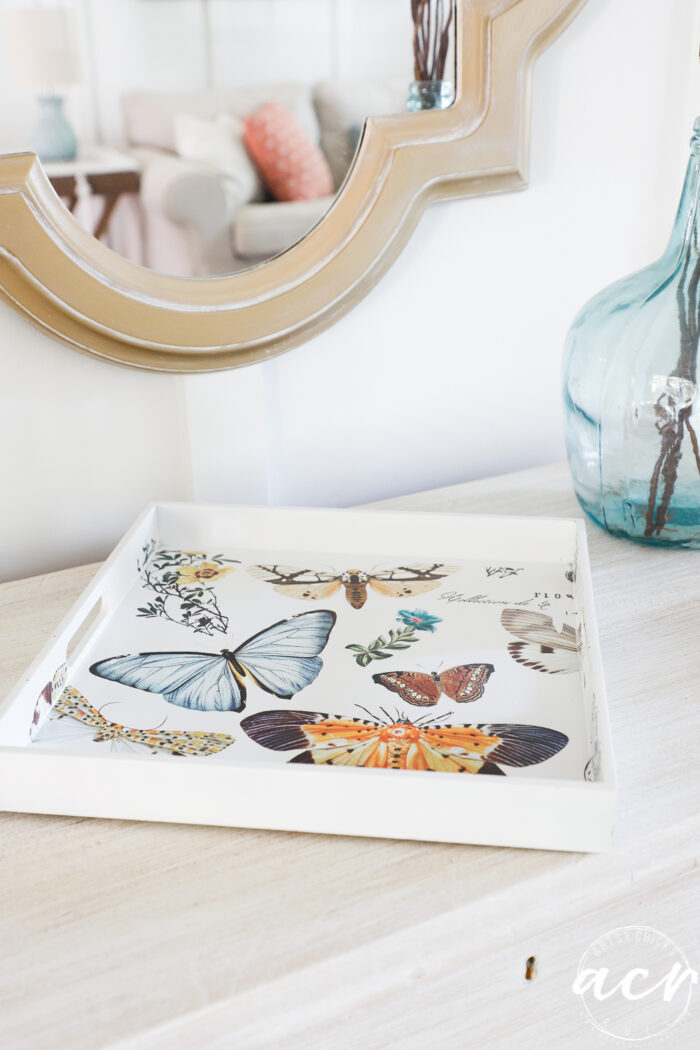 Lots of things you could use a pretty tray like this. So sweet.
Perfect for someone who loves butterflies!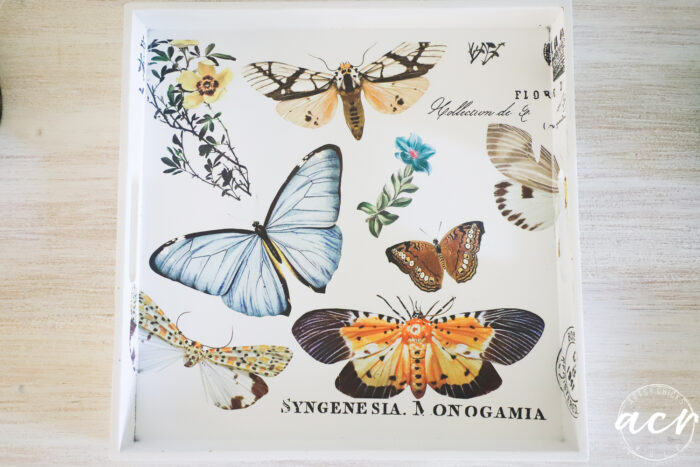 And it was SO simple to do.
What a difference, huh?
PIN it to save it!!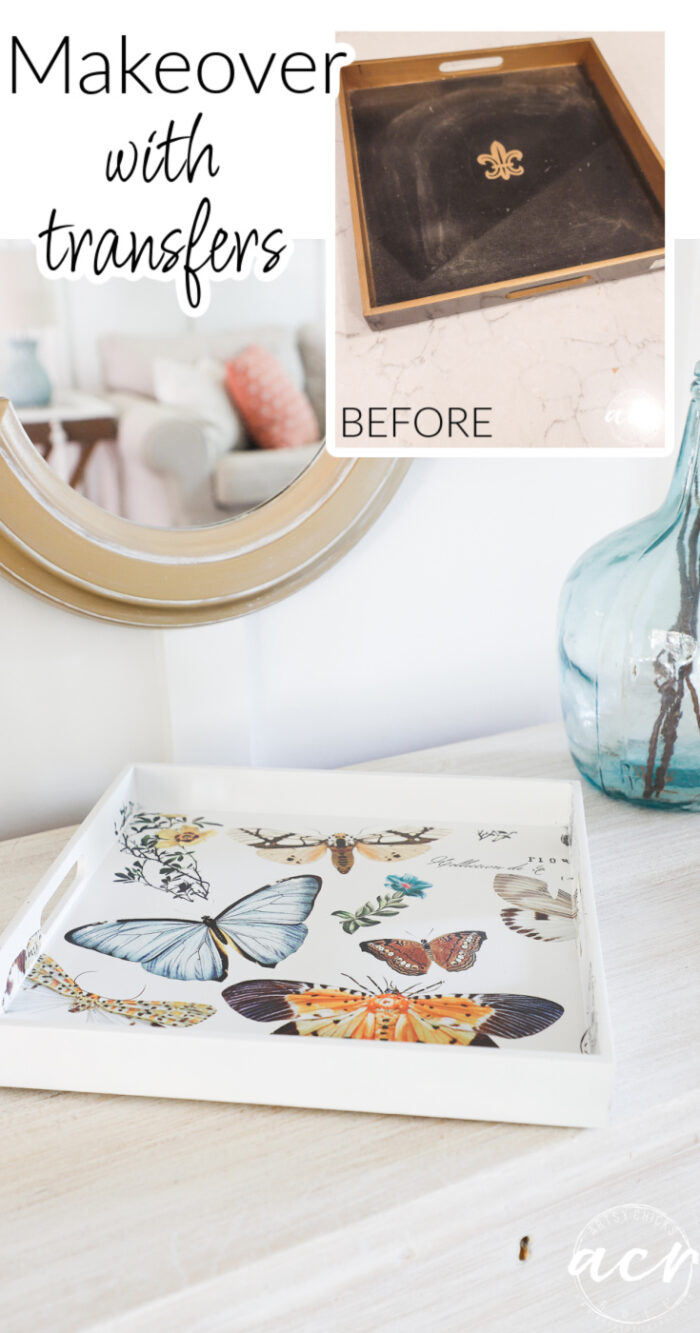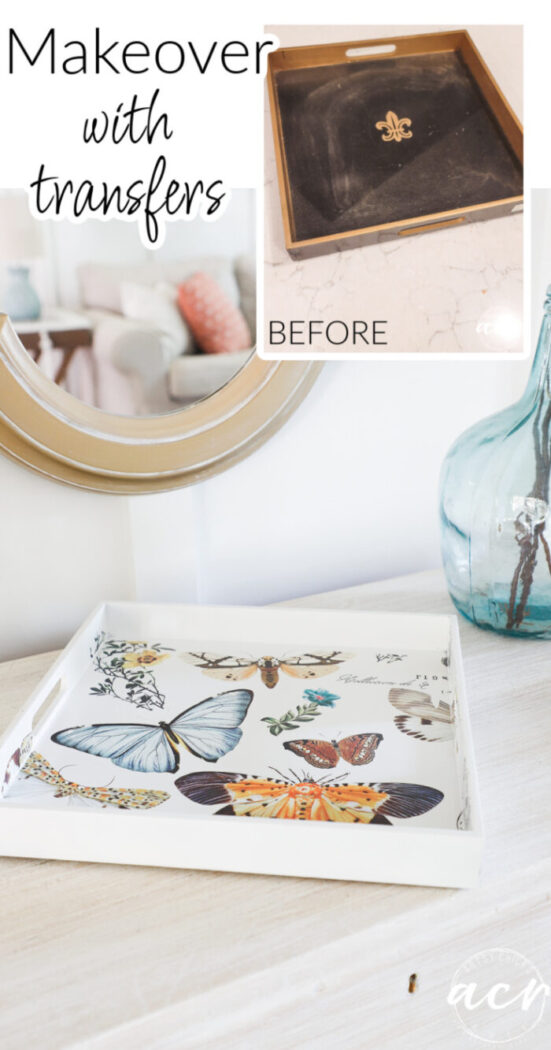 If you haven't used decor transfers yet, hop on over to my shop to see some of them.
You can find them, here.
I'll be adding some new ones to the shop soon! Lots of pretty new designs are coming out.
Oh! And I'll be sharing this one next!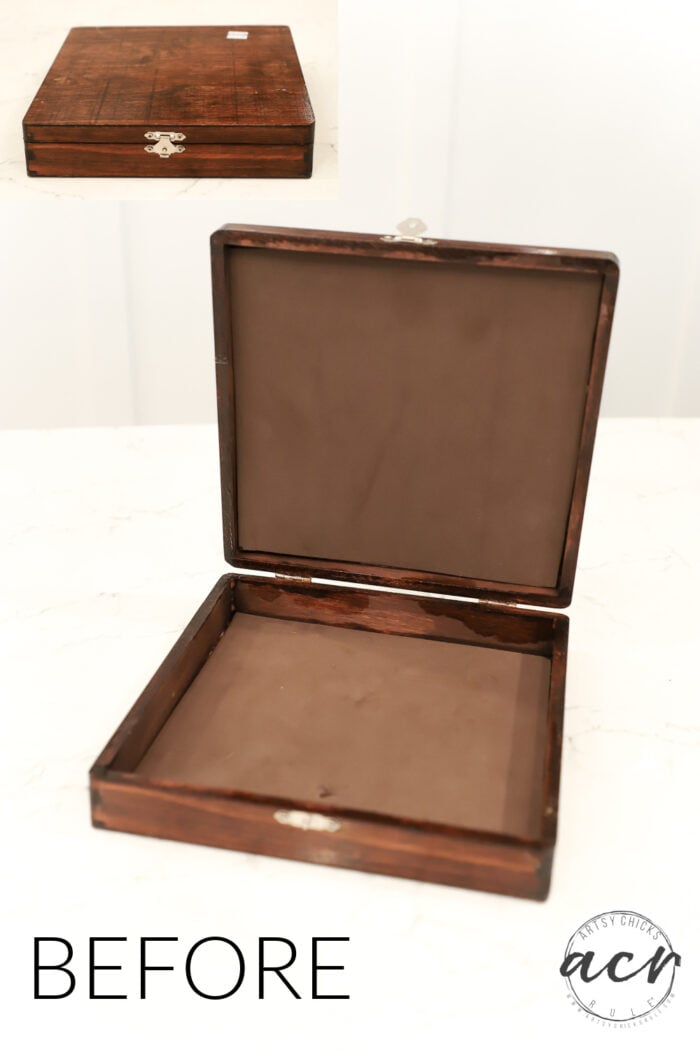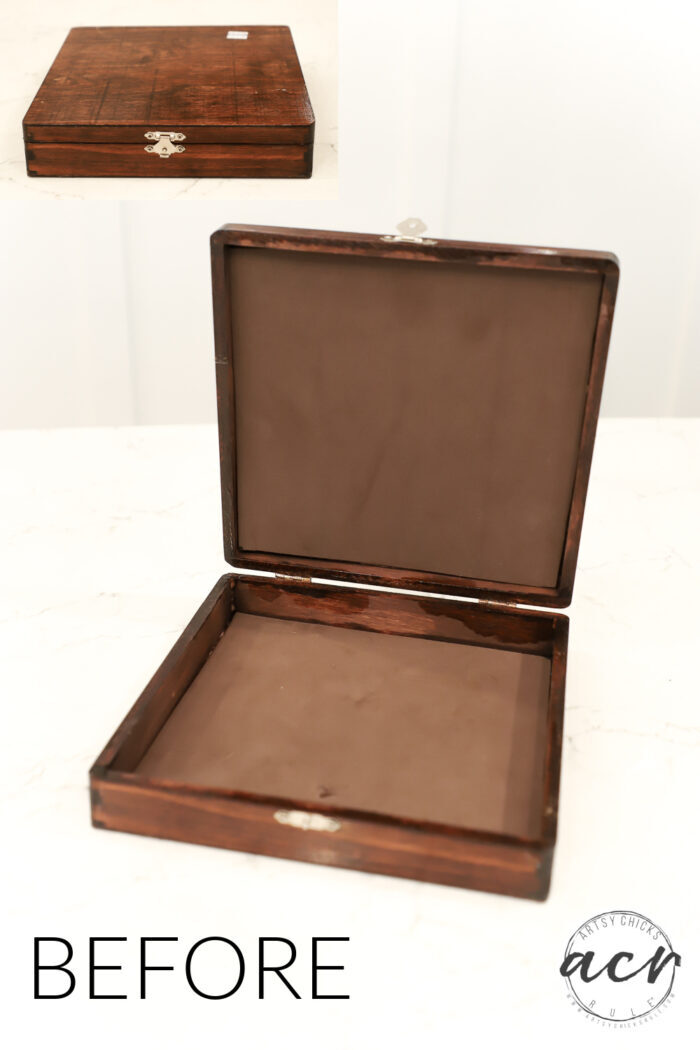 UPDATE!! It's a cutie now!! See it here!
I hope you have a wonderful week!
xoxo