Thrift Store Haul (June 2022)
This post may contain affiliate links. Please see disclosures here.
Hello beautiful friends!!
I still have 2 left to finish making over from the last haul but I just shopped for my next one!
Just as a reminder, this is the last haul.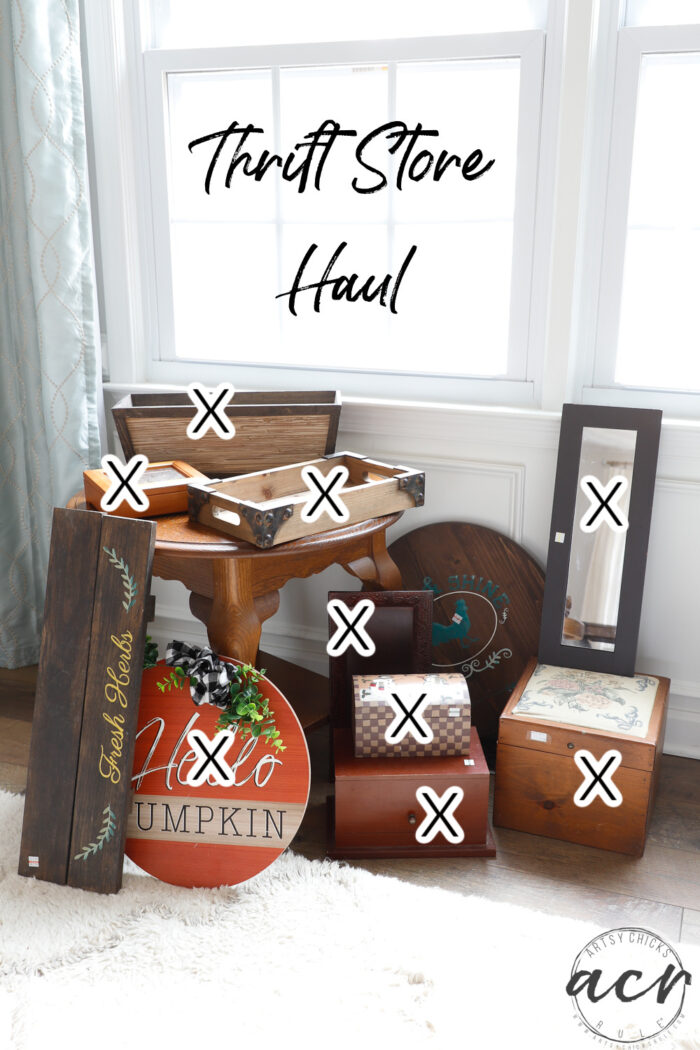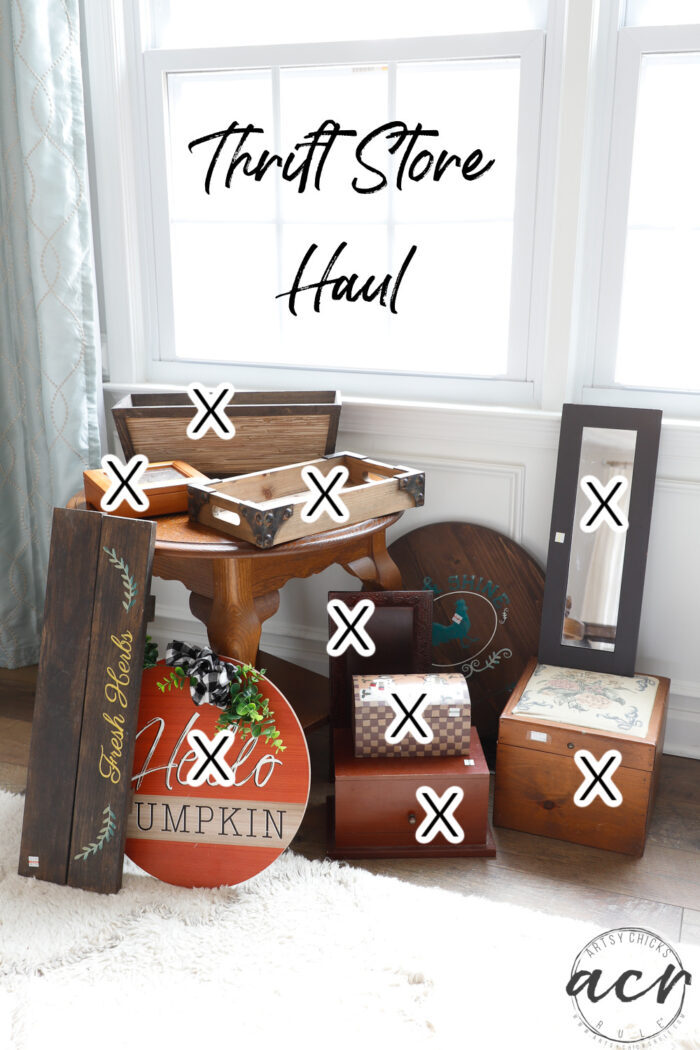 I recently did the sign, still have to do the lazy susan and the end table. But I will be finishing both soon!
Even though I hadn't finished with that last haul, I was ready to get out there and see what kind of goodies I could find. I only made it to 2 places but found enough to start. I'll probably go again next week and will add to this post with more of my new finds then.
Thrift Store Haul (June)
Here is what I found today (Friday)…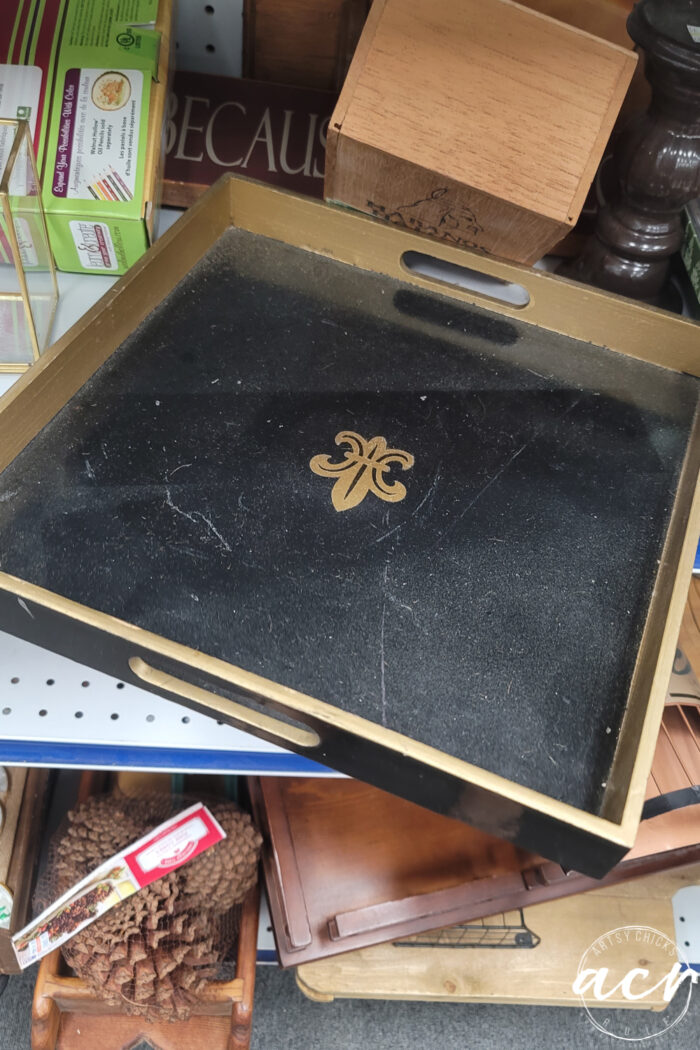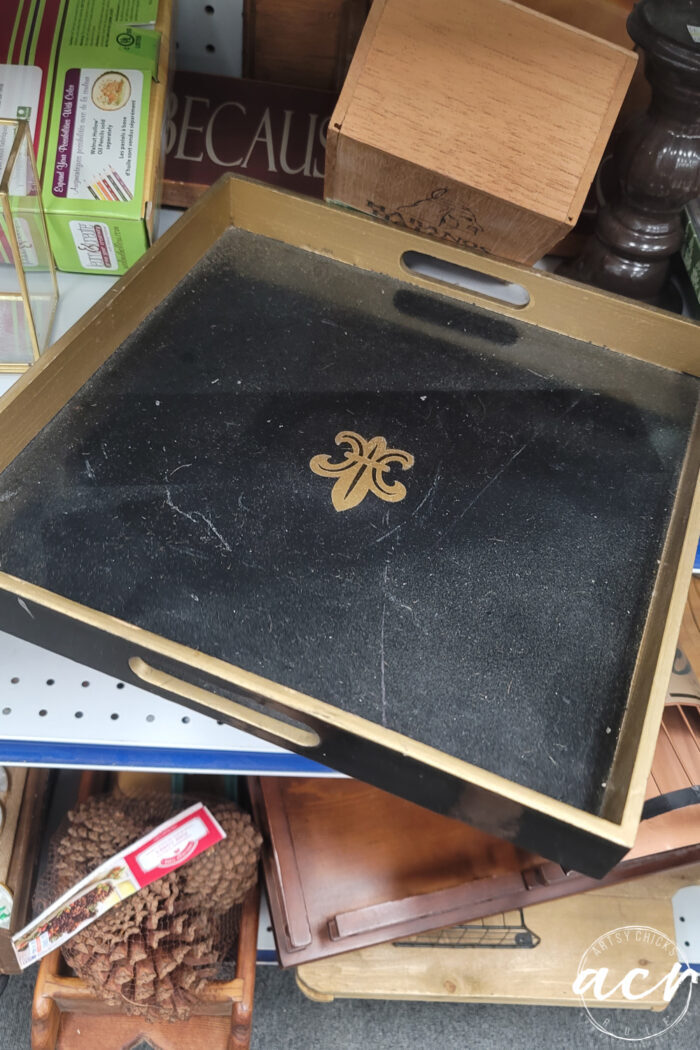 I love making over trays. This one will be fun!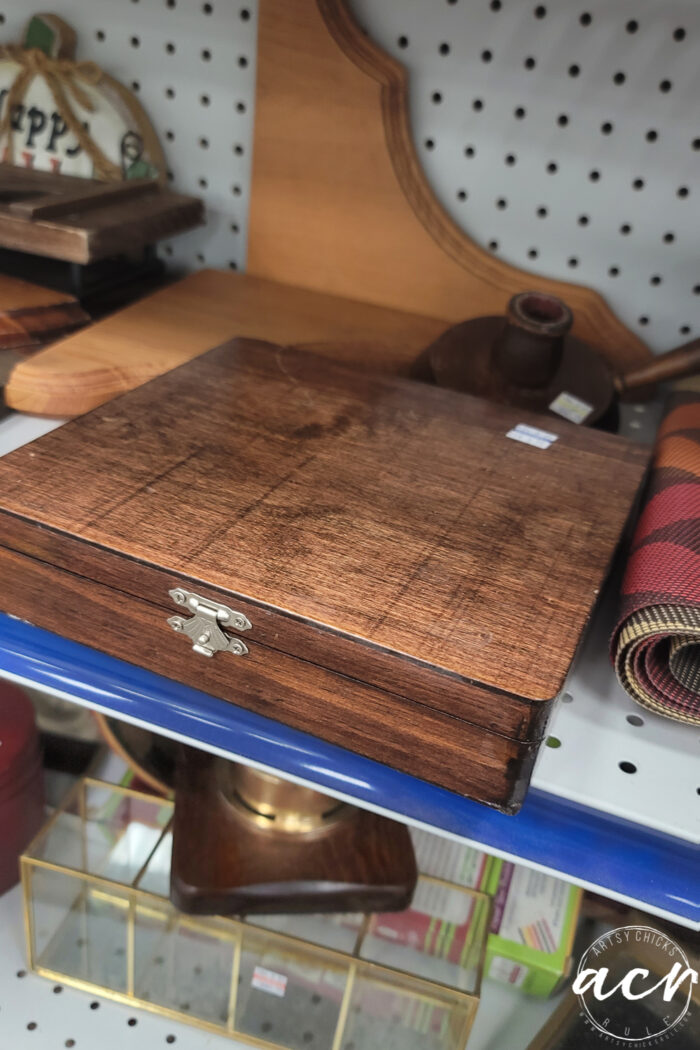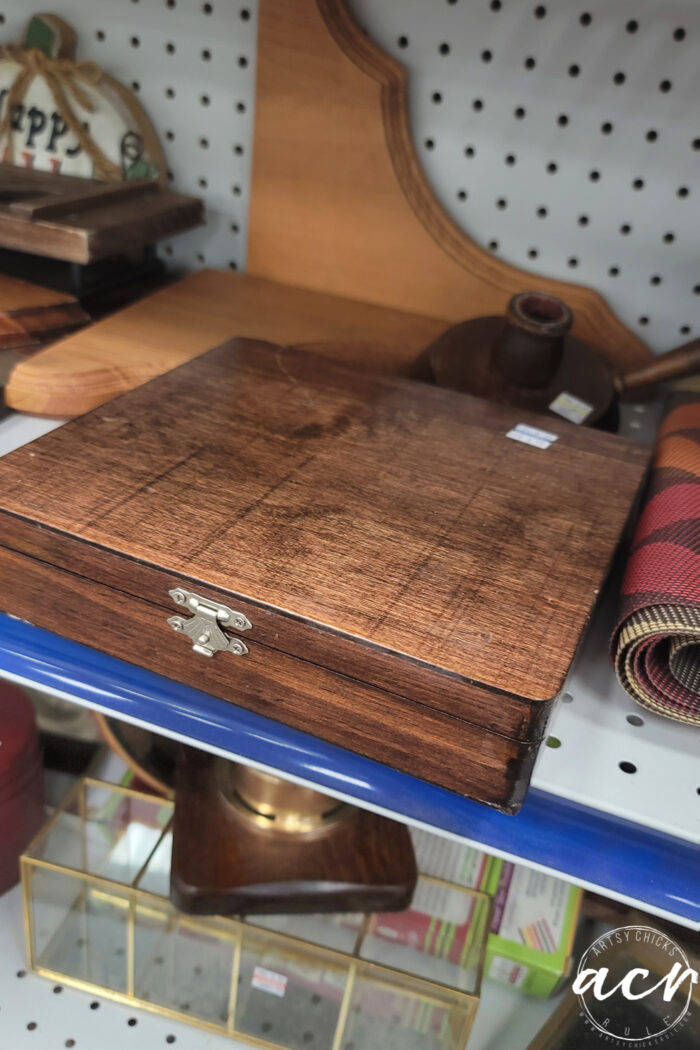 Little boxes like this are fun too.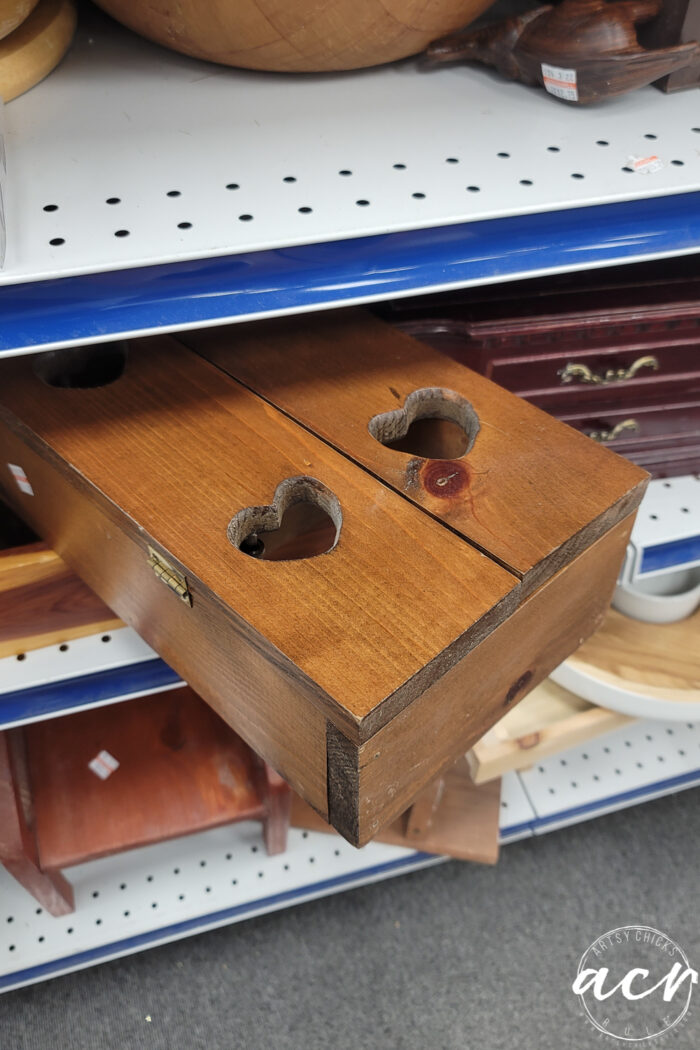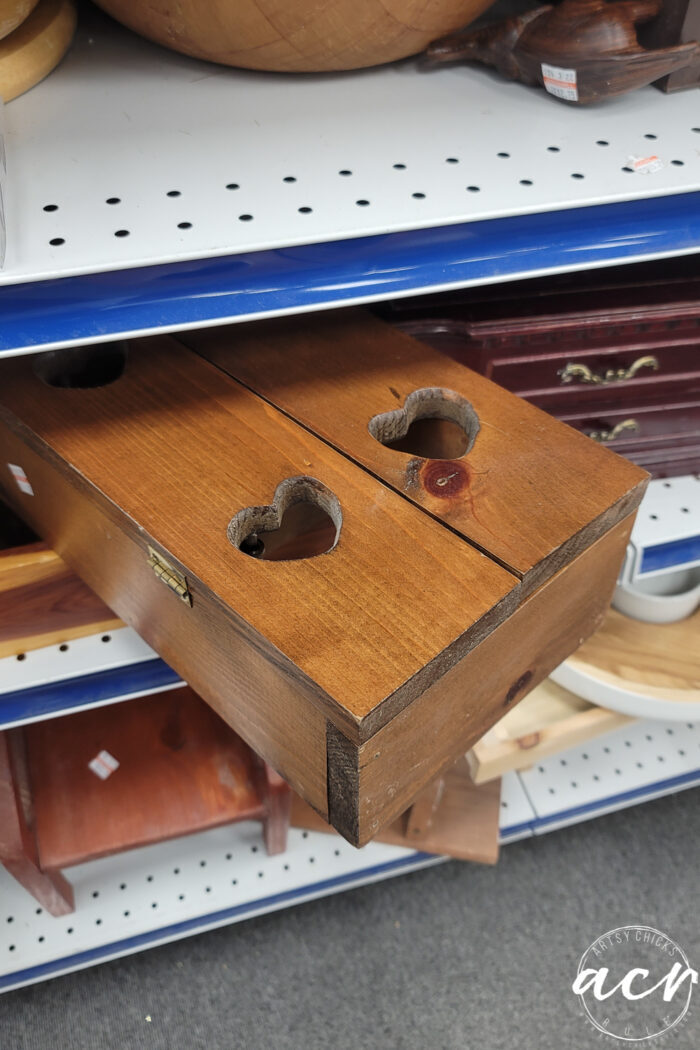 This one is dated with the hearts but I'm going to cover that up somehow. Those doors open and have hooks on the doors and shelves inside.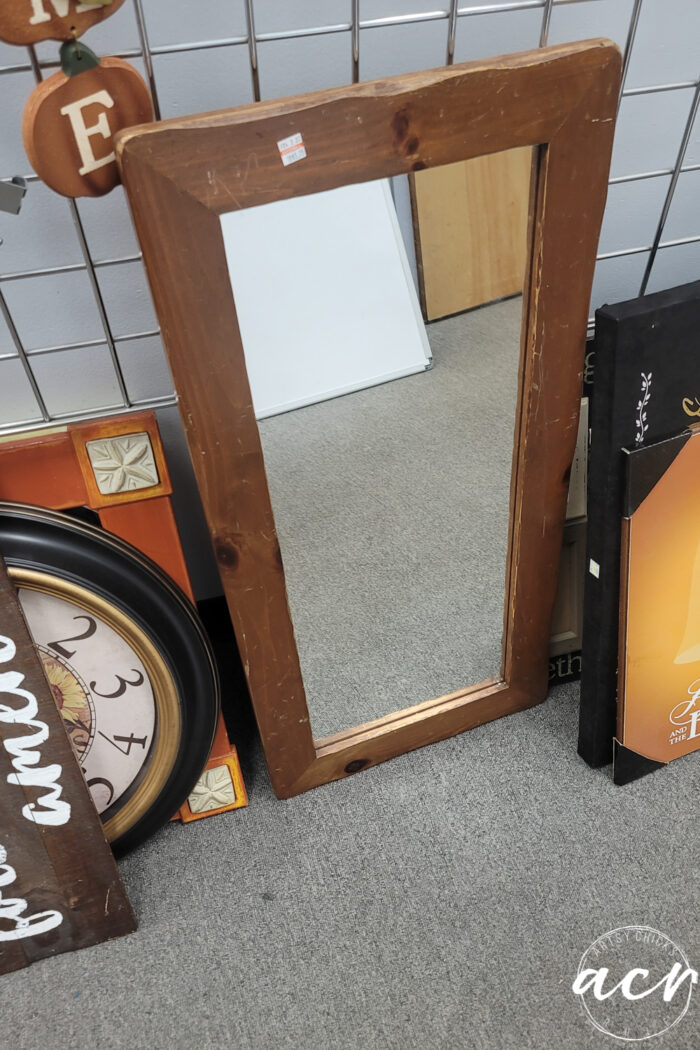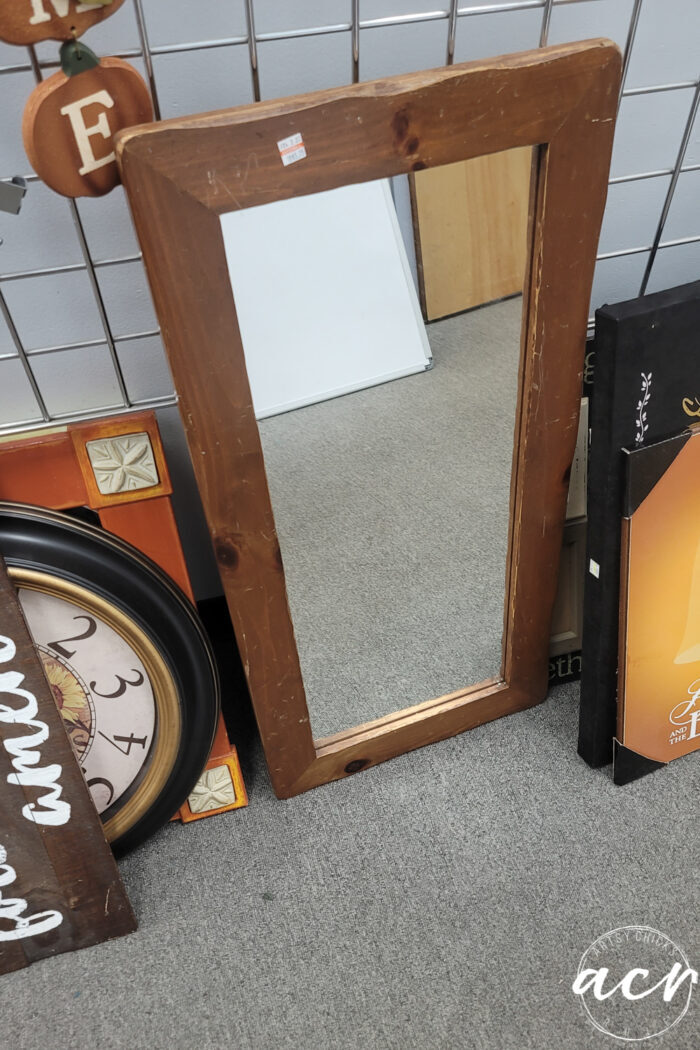 I already know what I'm doing with this mirror!
The second stop was the ReStore which is one of my favorite places to shop.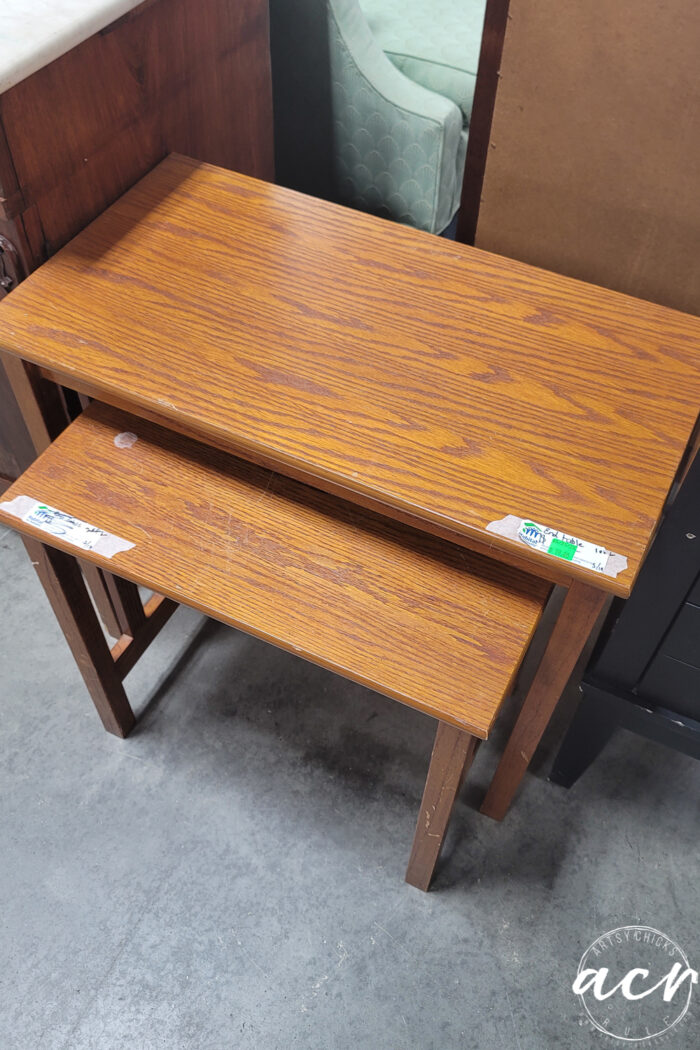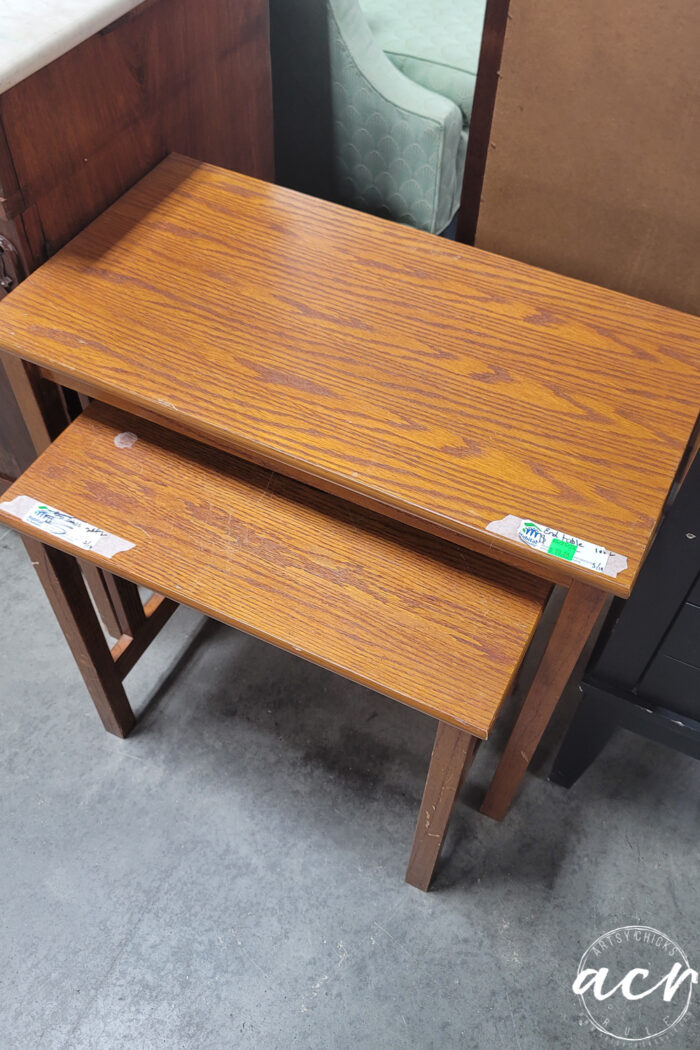 Nesting tables. I can't wait to do something with them.
Now let me show you a few of the things I saw at the ReStore that I didn't bring home with me. They could all be amazing made over!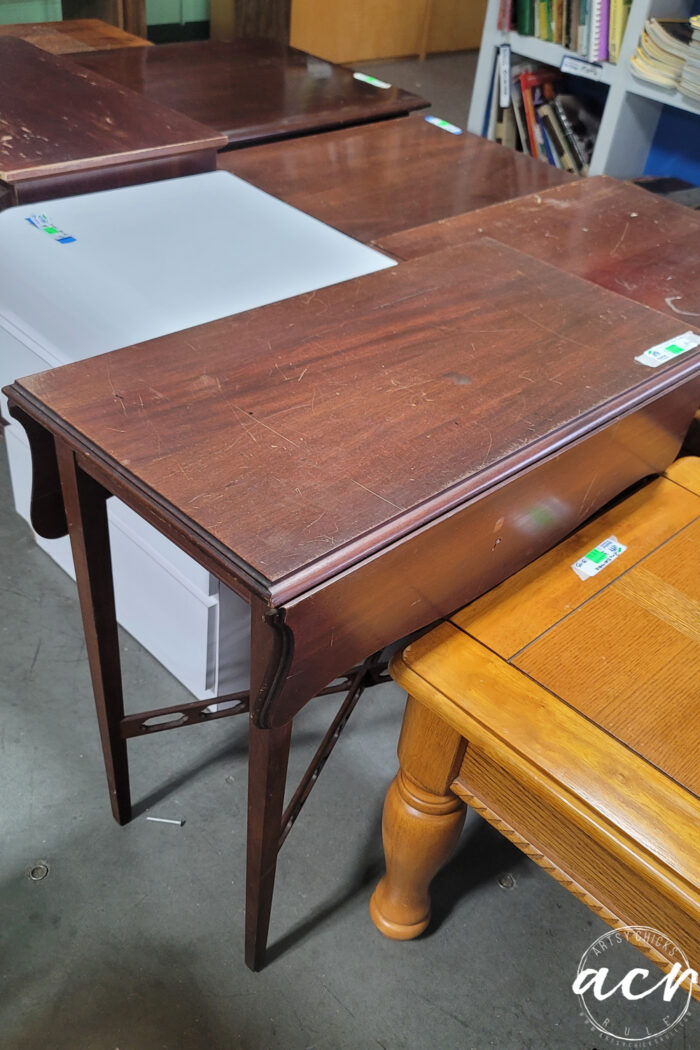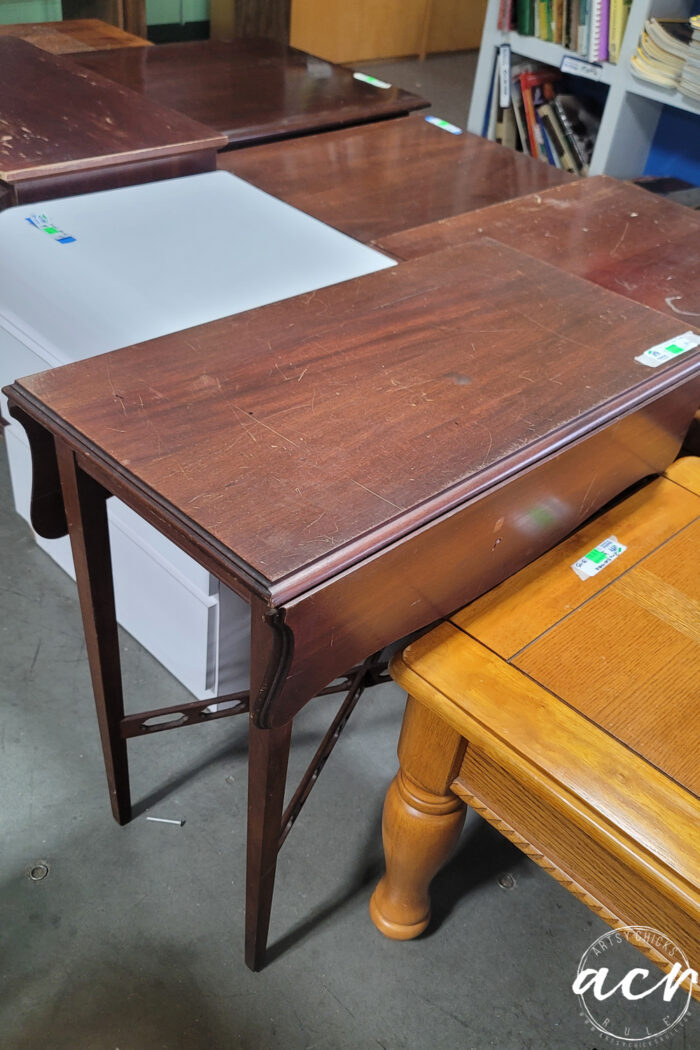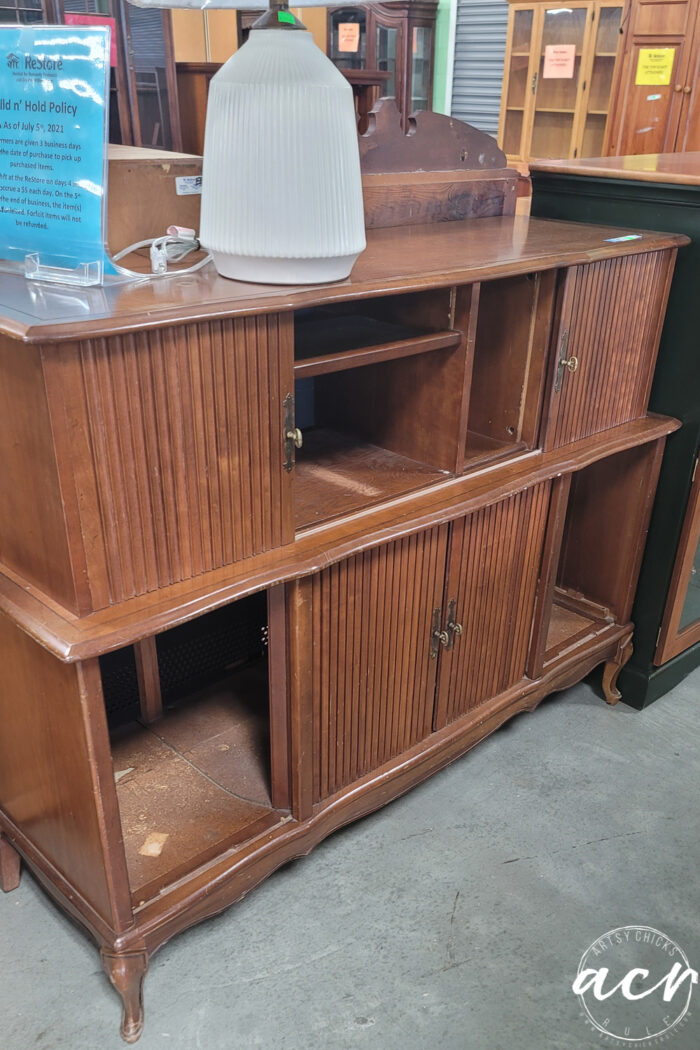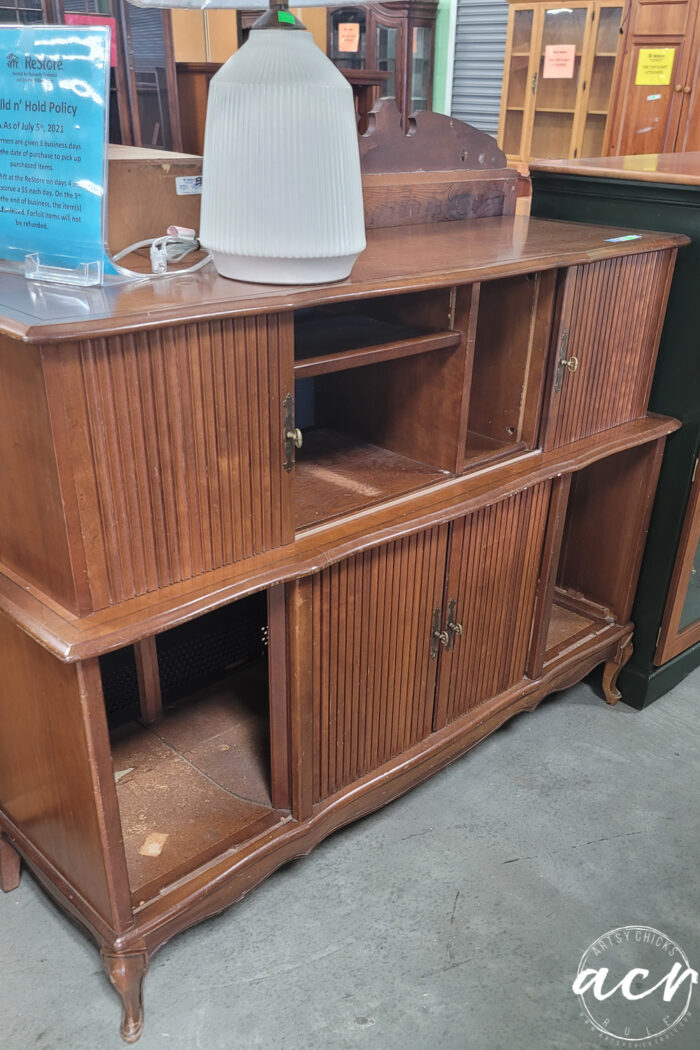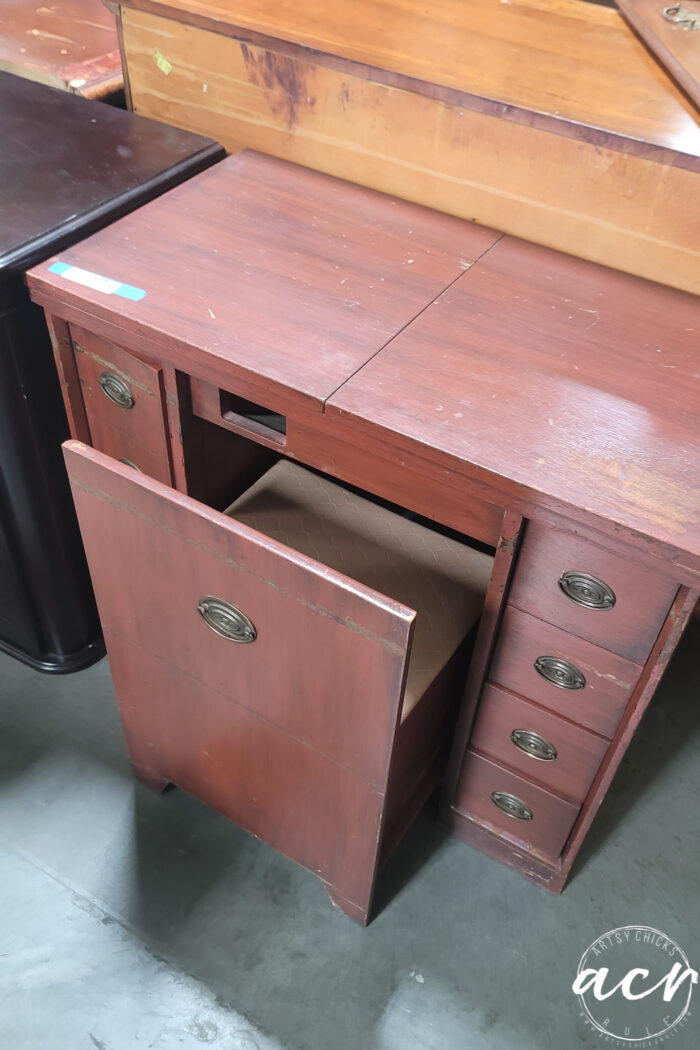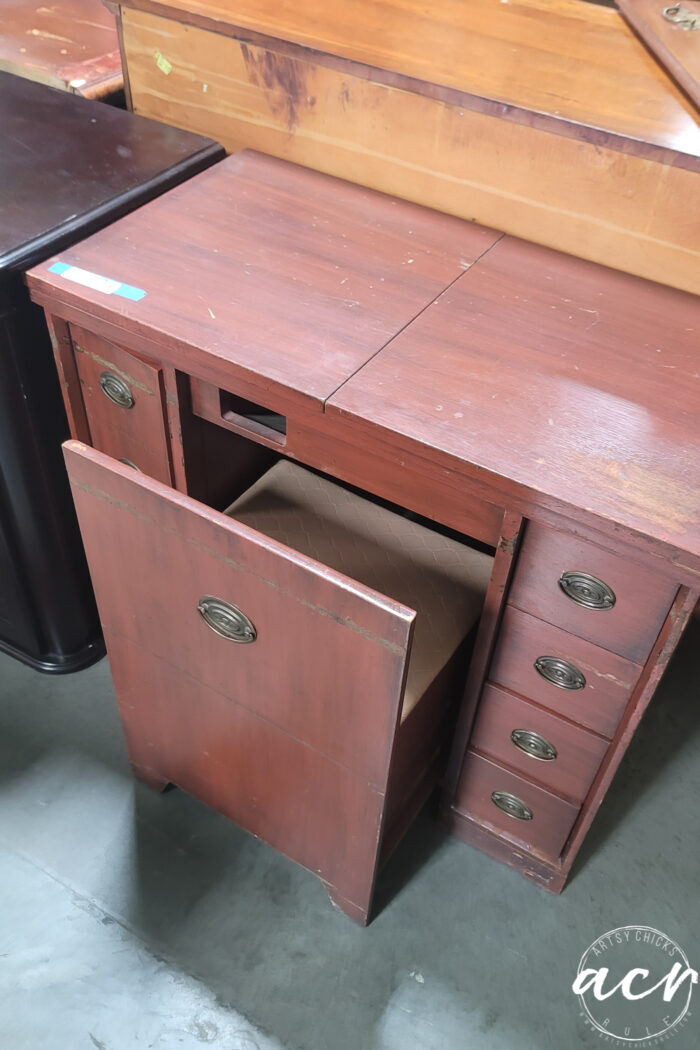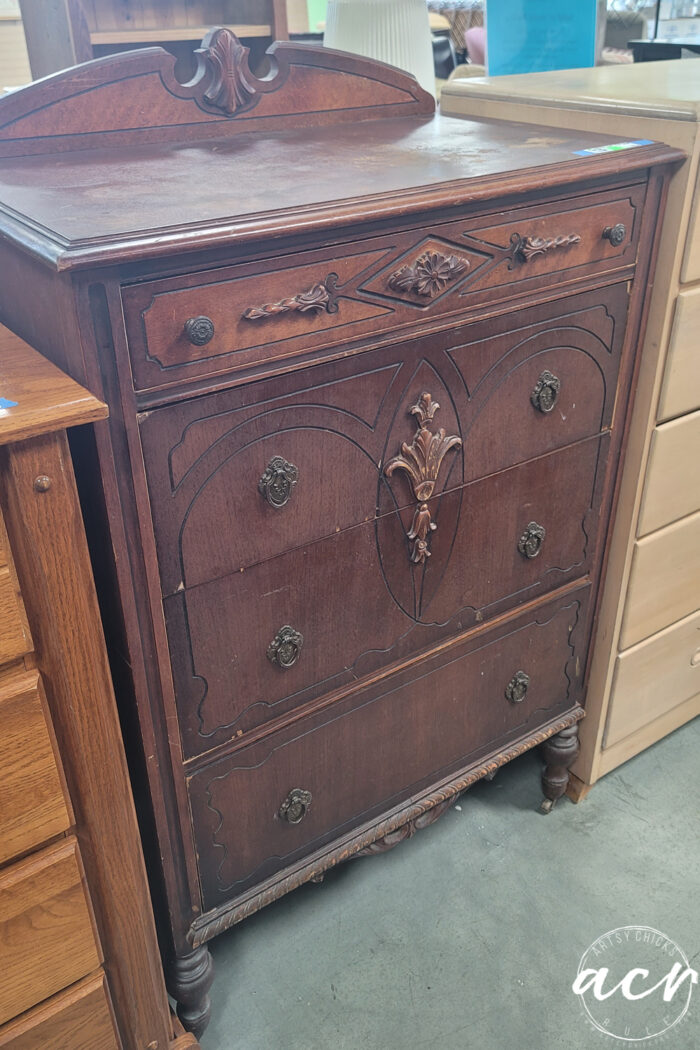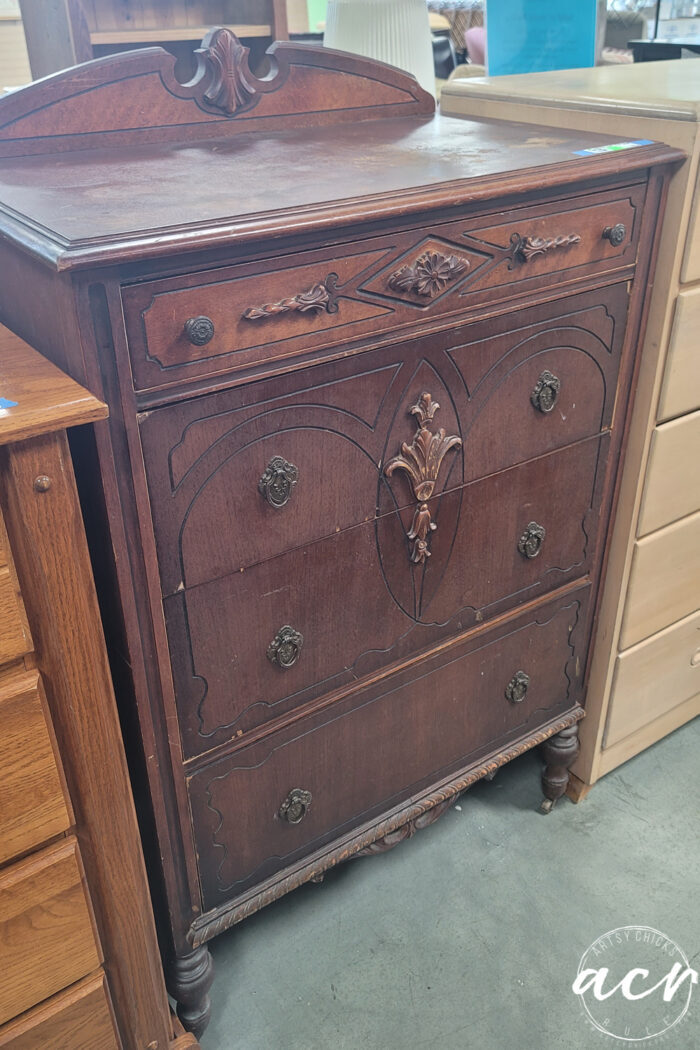 I have a cabinet very similar to the one above that I'm working on in my garage. I hope to finish it and share it this month.
It's a beaut! I hope I can do it justice. :)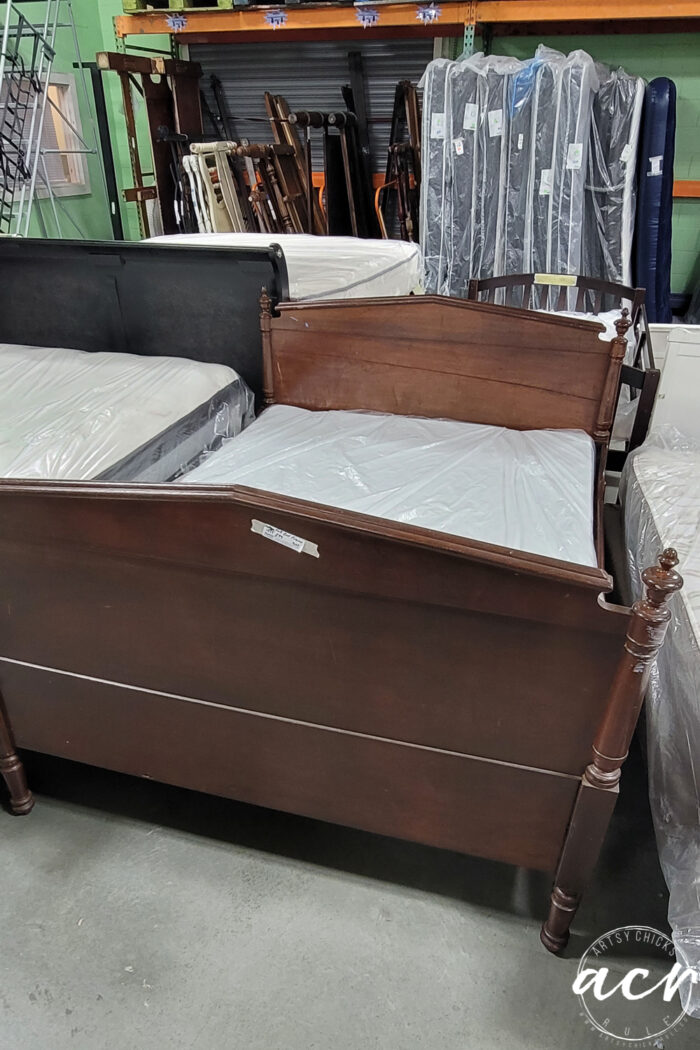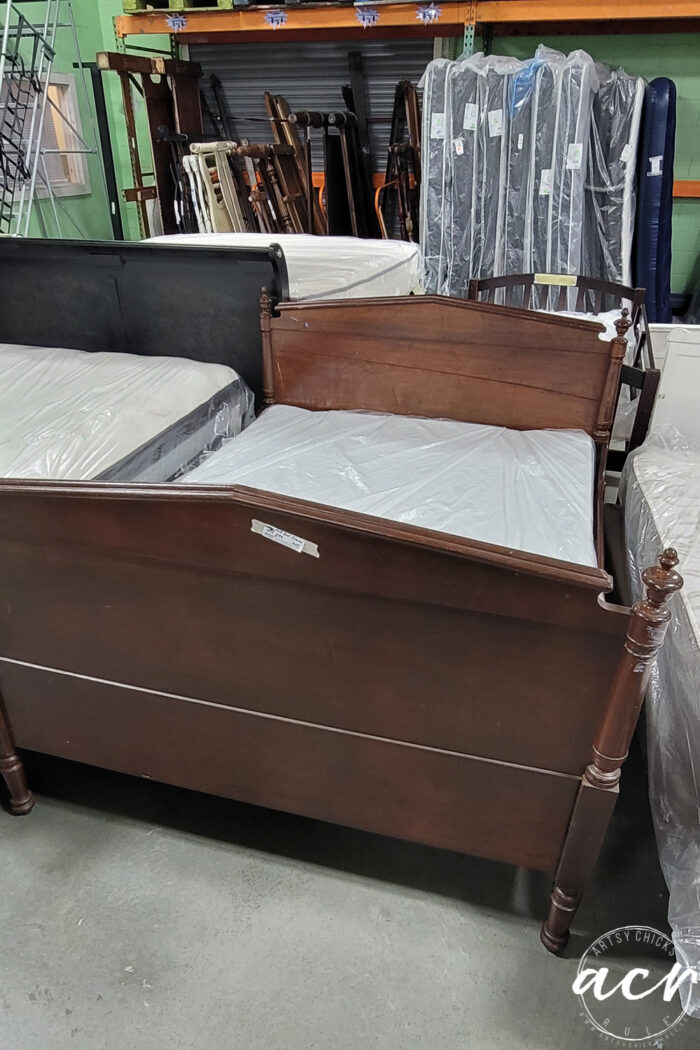 So many amazing finds. And so many more than I photographed.
Here's a recap of my haul so far. As I mentioned, I'll probably go again next week to add to it. We'll see! Stay tuned, I'll show ya if I do. :)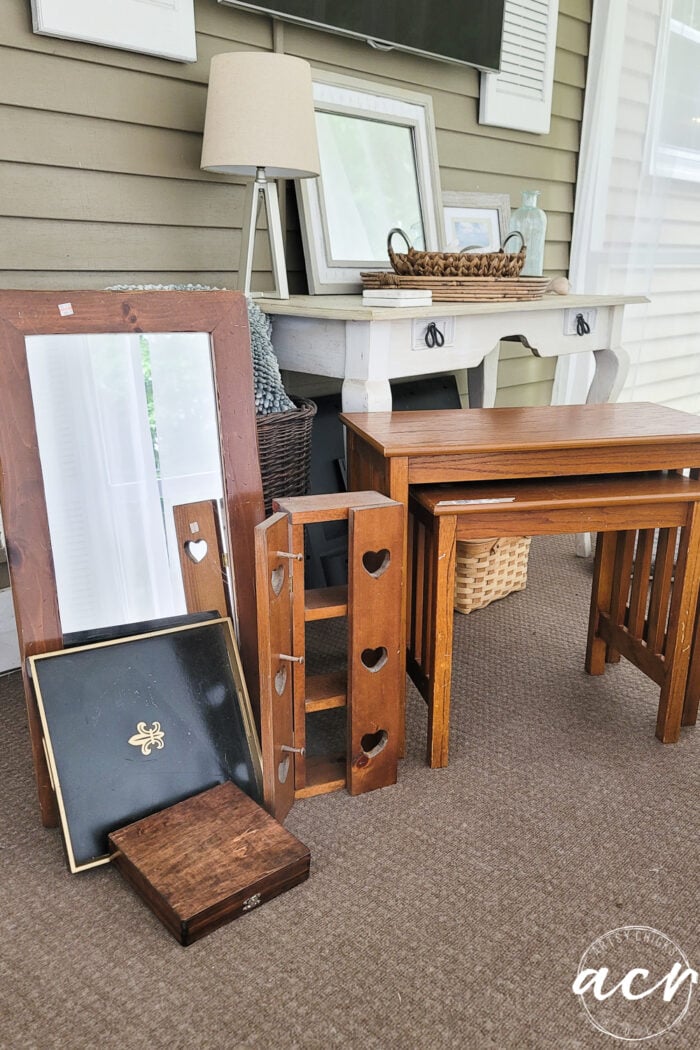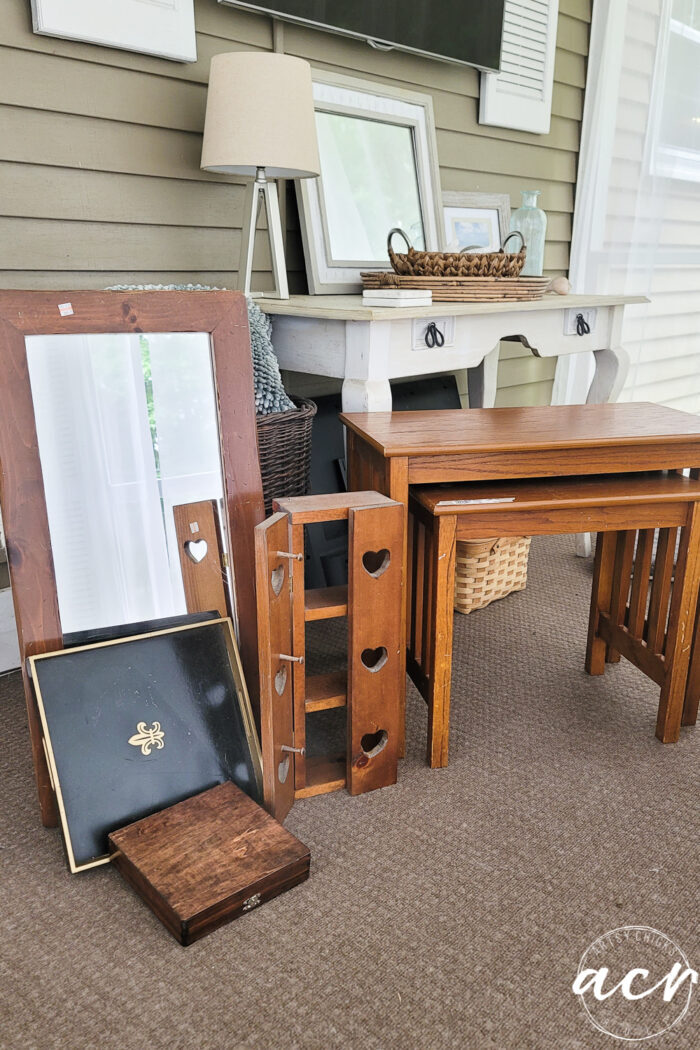 I hope you have a wonderful weekend!!
See you next week with one of mine from my last haul.
xo