This post may contain affiliate links. Please see disclosures here.
This thrift store find was not my style. A simple fix wth a new graphic on this lazy susan makeover project!
Hello friends! And happy Friday!! Yay for the weekend. :)
I'm sharing one more from my recent haul…only one left! I'll be sharing that one on Tuesday with my "Trash to Treasure" friends then I can start on this next bunch of goodies I shared earlier this week.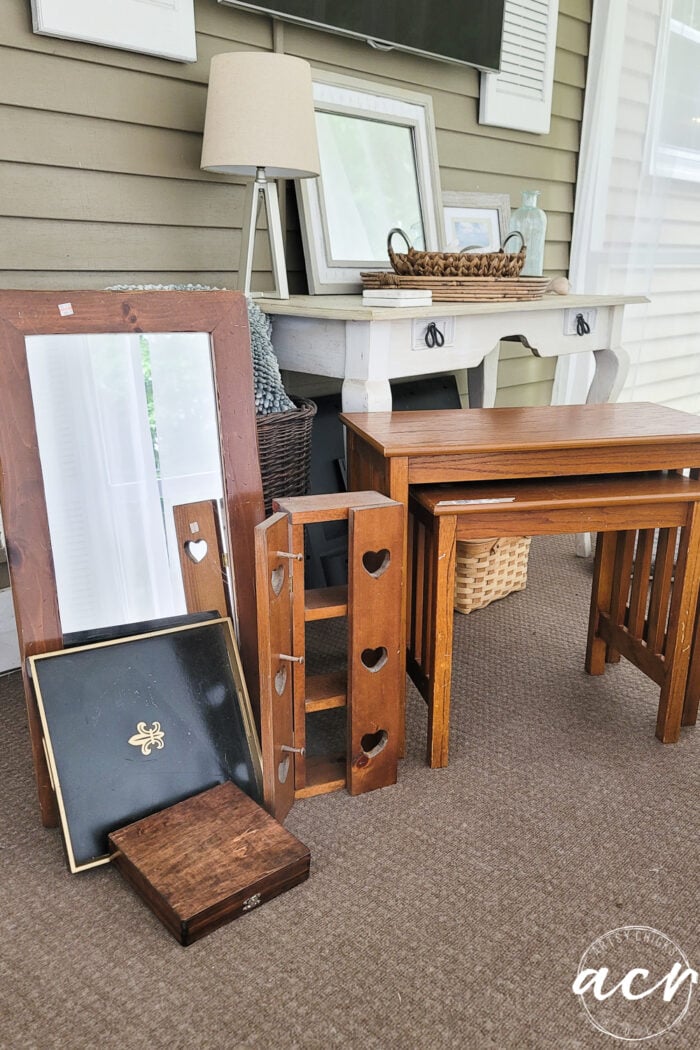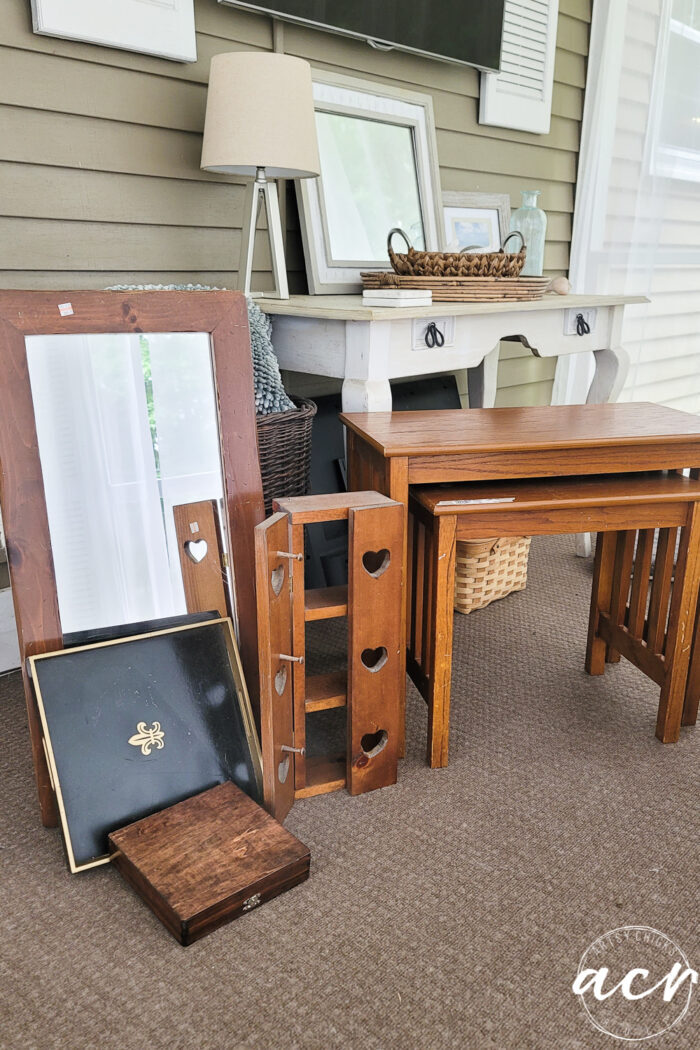 But before we get all excited about those pretties, let's revisit what I've gotten done so far with this one.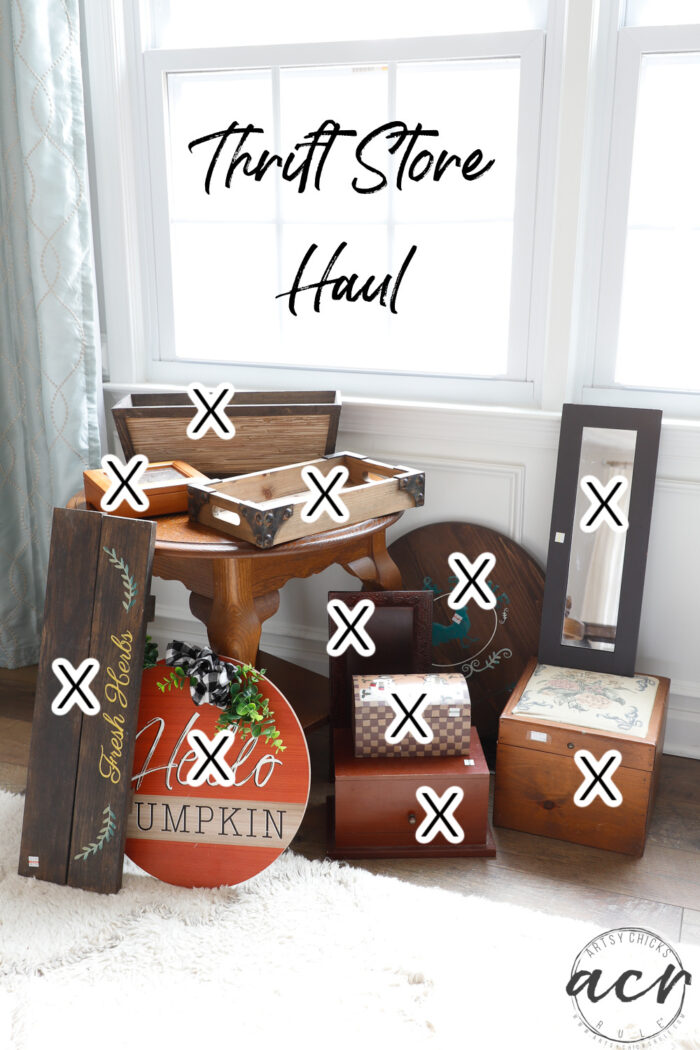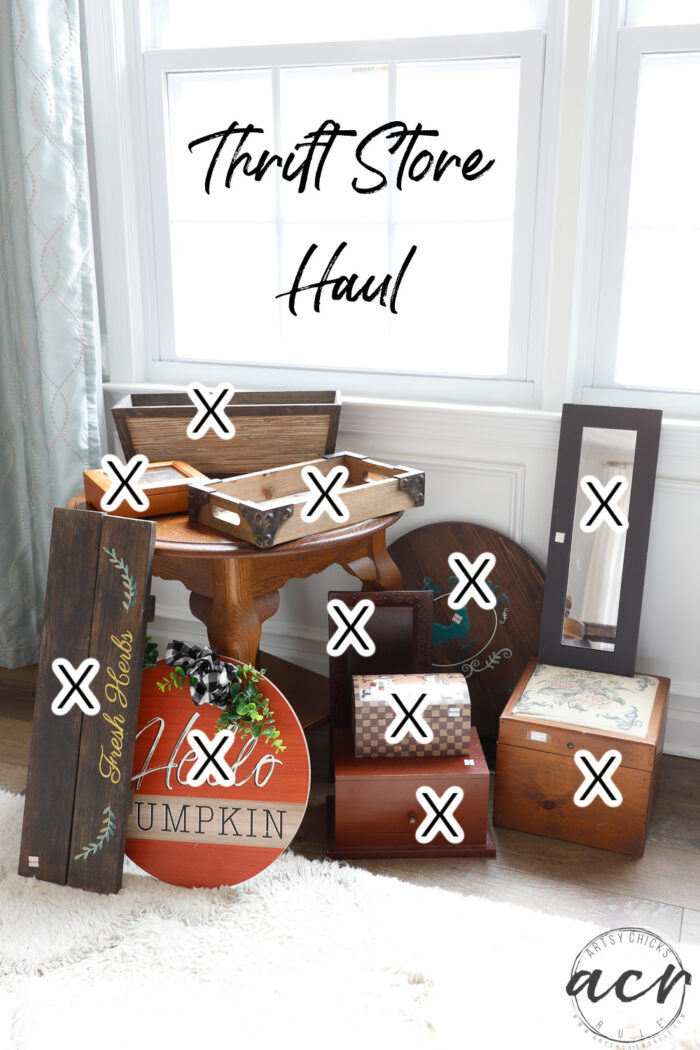 Missed any of the makeovers? You can see them right here:
Today I'm sharing the lazy susan makeover.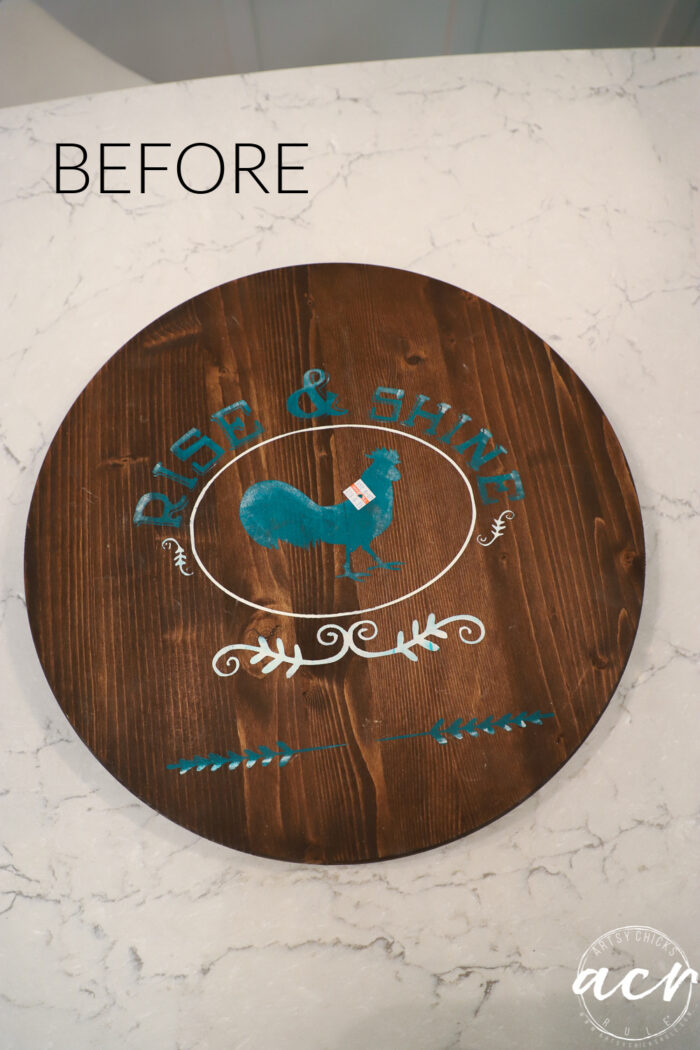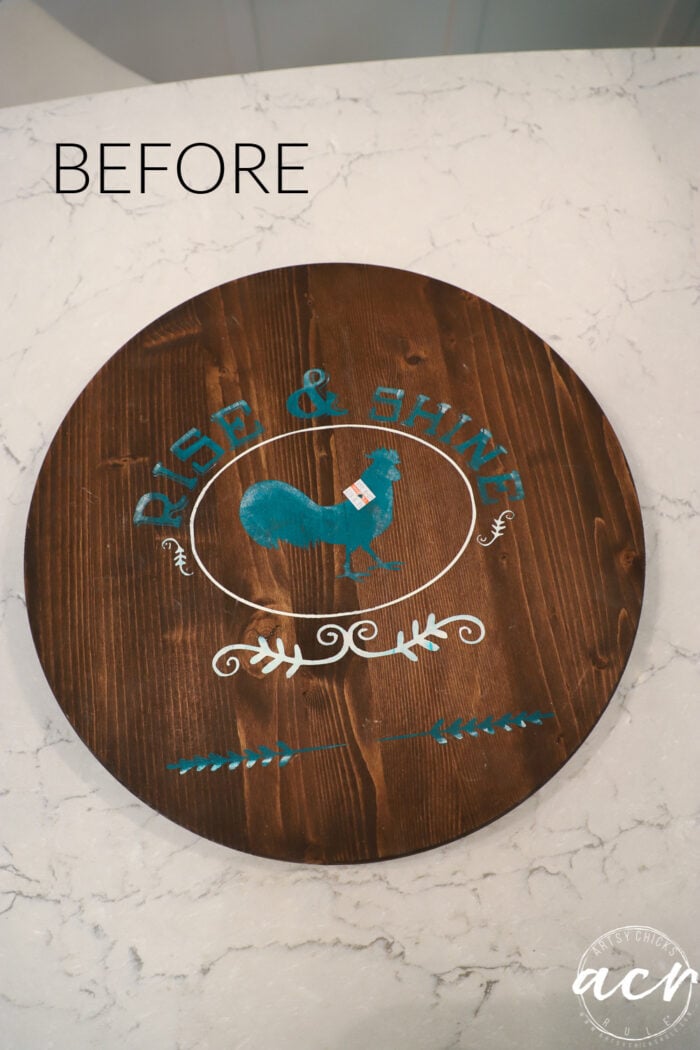 I started out by removing the turntable on the bottom and then sanding the top.
I thought I had taken a photo of that but I can't see to find one. ??
But I sanded it down to the bare wood thinking I'd change the color. Then I sanded the sides.
Well, that darn stain didn't want to budge from the sides and I'd had enough! haha
So I switched gears and decided to just stain it back dark. Well, not as dark as it was but similar.
I used one coat of the Cappuccino stain and let it sit for several days.
Here's the products I used:
I created this design to put on the lazy susan.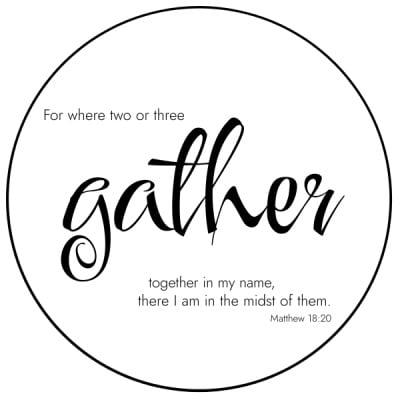 But for some reason, I was having a bear of a time trying to get those small letters to cut properly. It might have been the font I used, who knows.
So I switched gears again! lol
And just did this one…


If you are already a subscriber, you can click here, enter your password (it can be found near the top of all my emails to you), and download this or any other graphic I've created over the years. (over 100!)
If you aren't yet a subscriber, you can click here or the pink box below to become one to gain access.
I pulled out the vinyl lettering to create a stencil with the vinyl. Then I attached the transfer tape so I could transfer it to the lazy susan.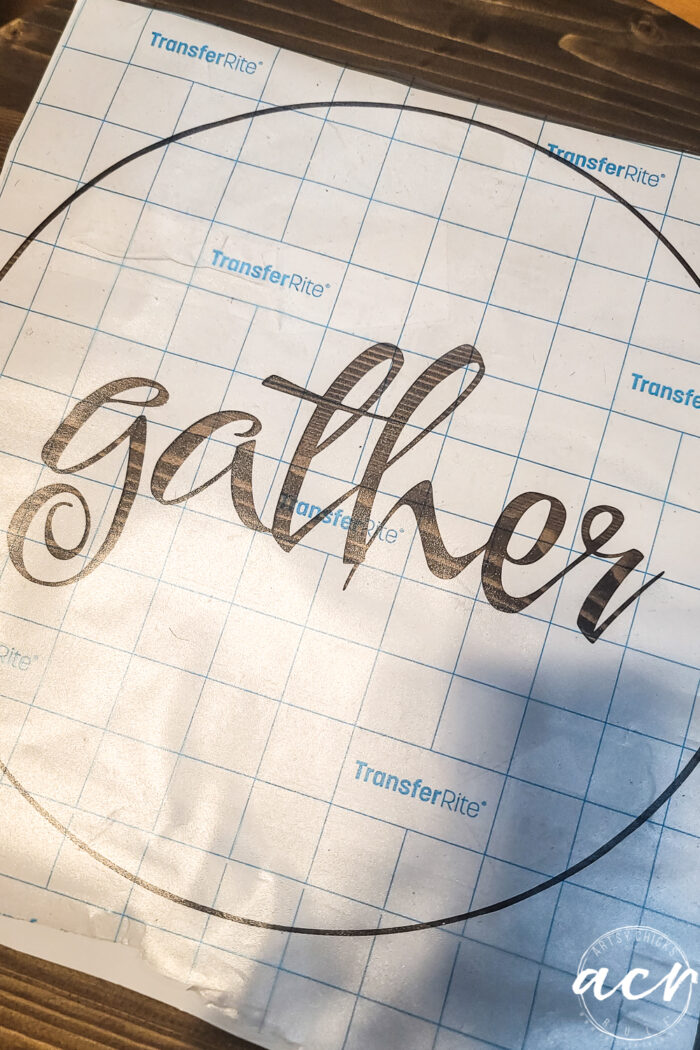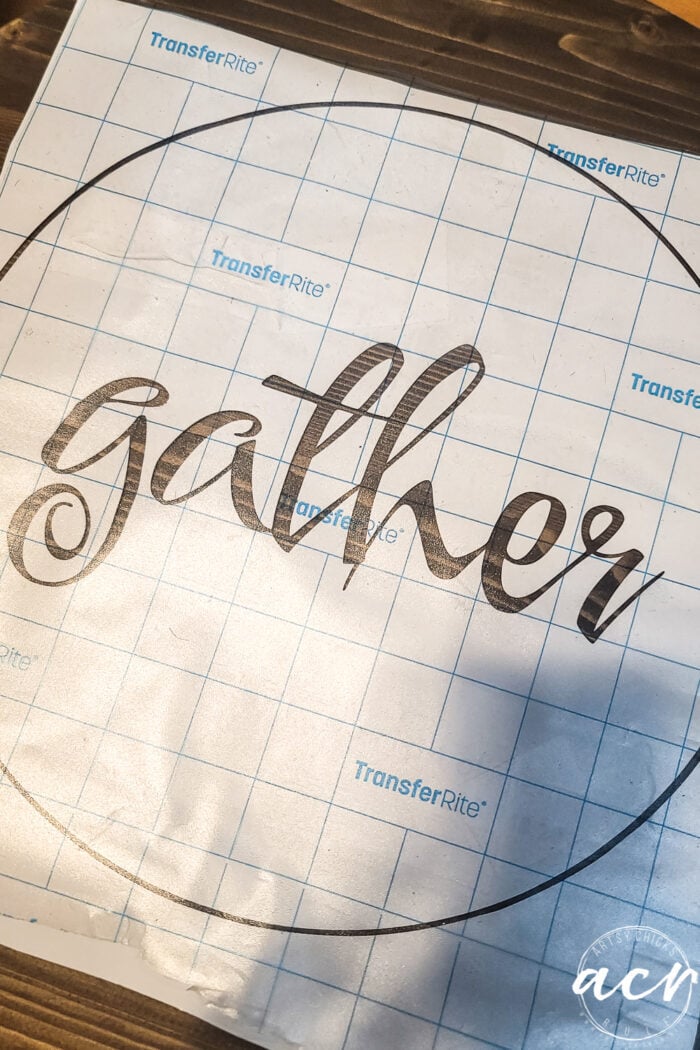 Once the vinyl stencil was transferred to the lazy susan, I removed the transfer tape.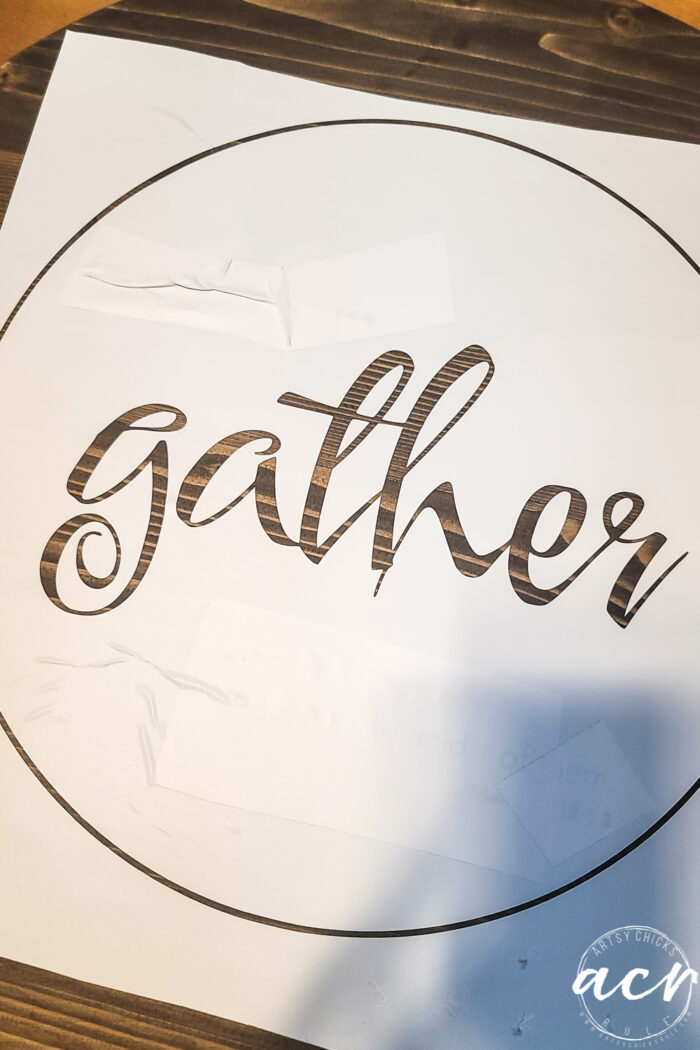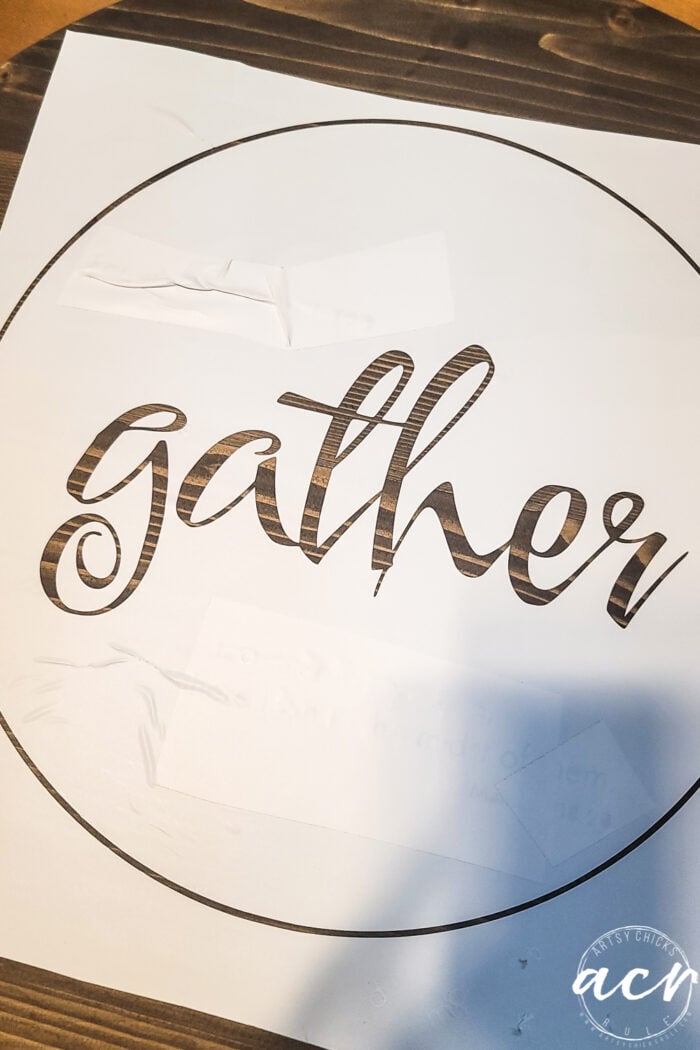 I taped up the sides so as not to get paint on the wood when I rolled the stencil with paint.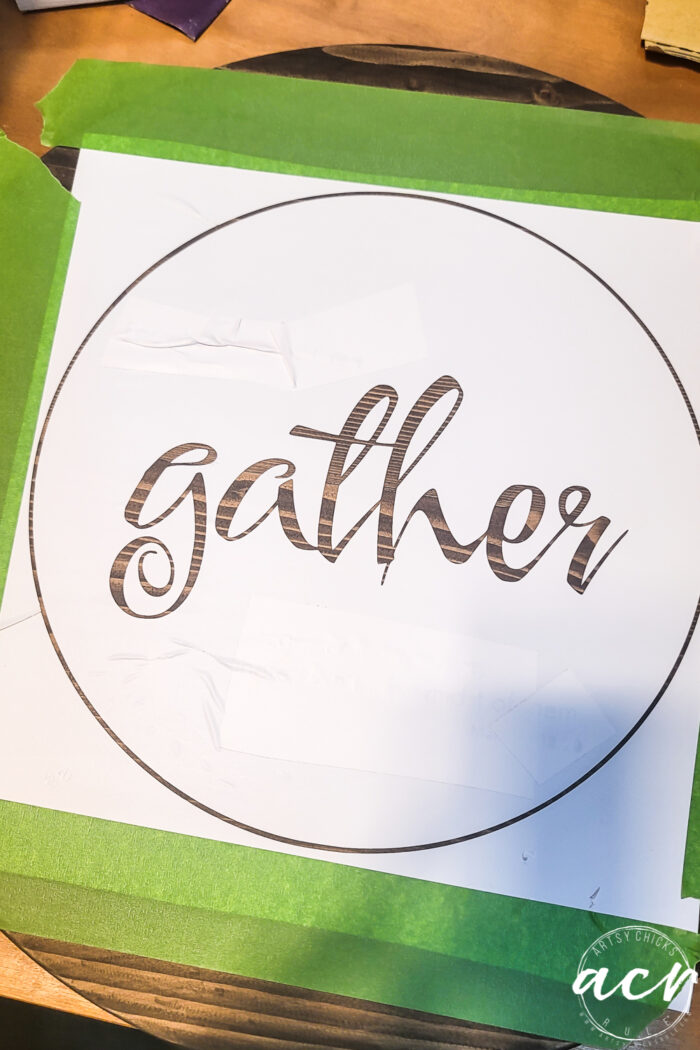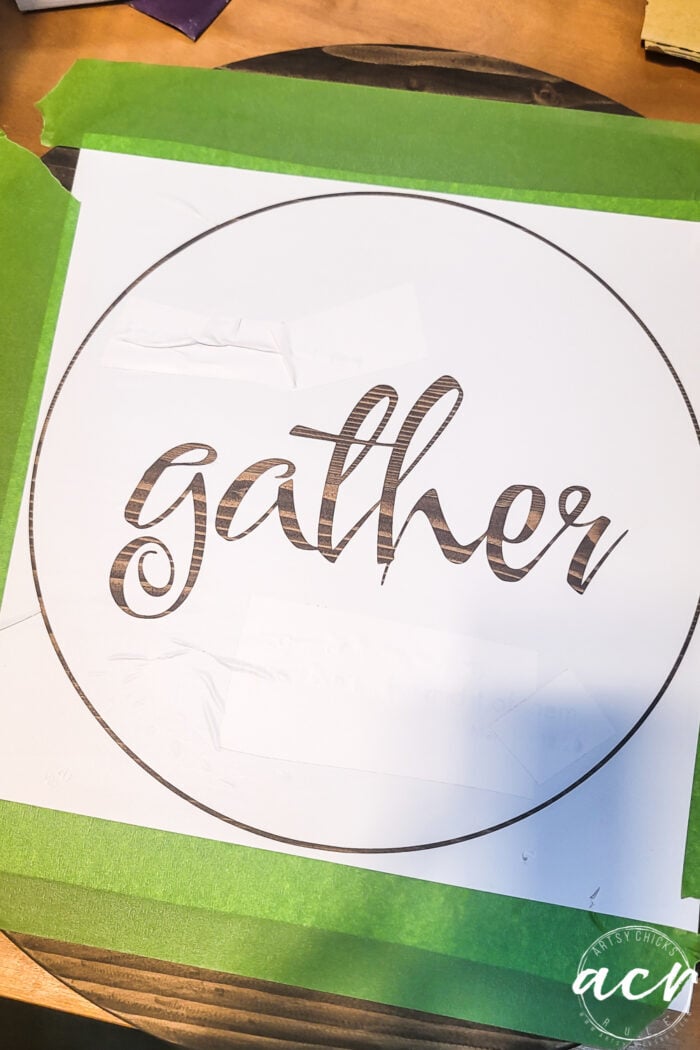 I painted several coats, drying in between.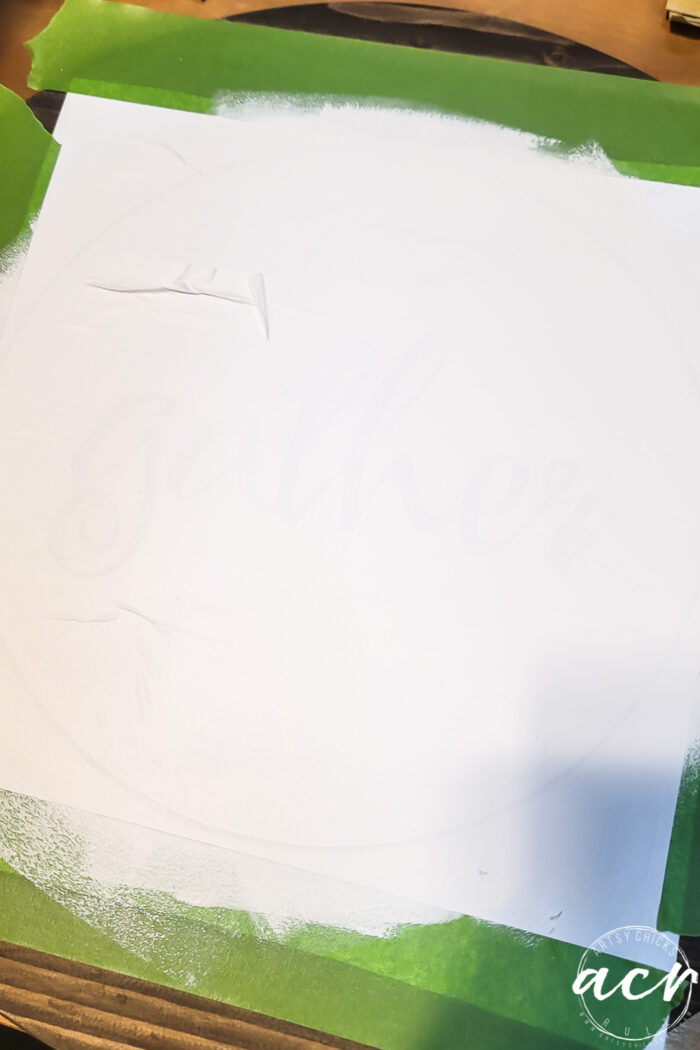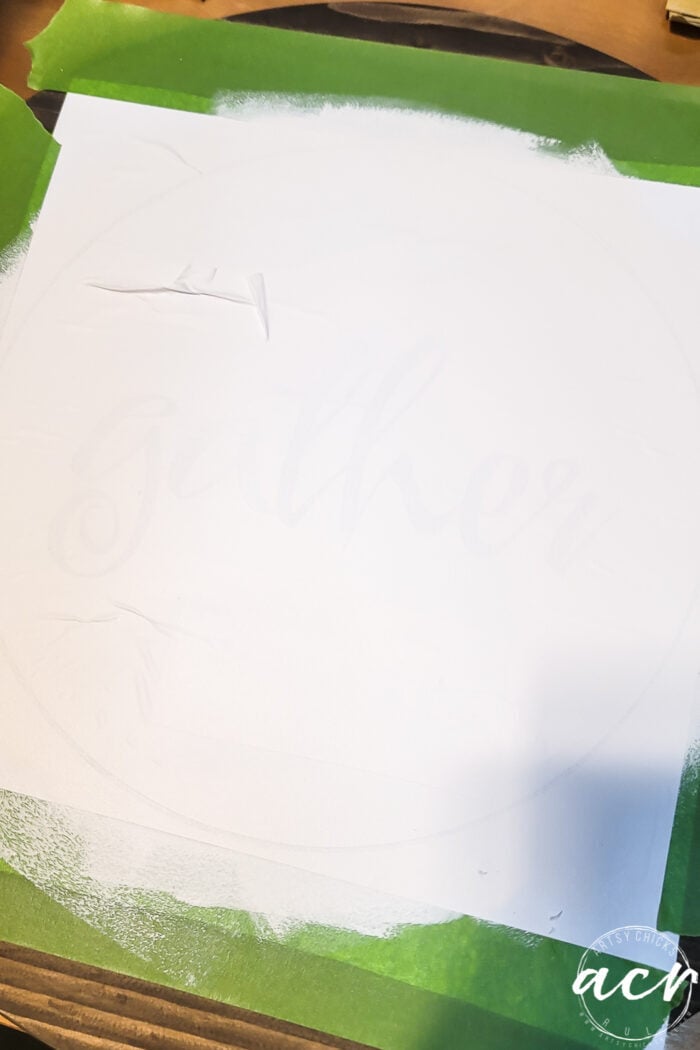 Then carefully removed the vinyl.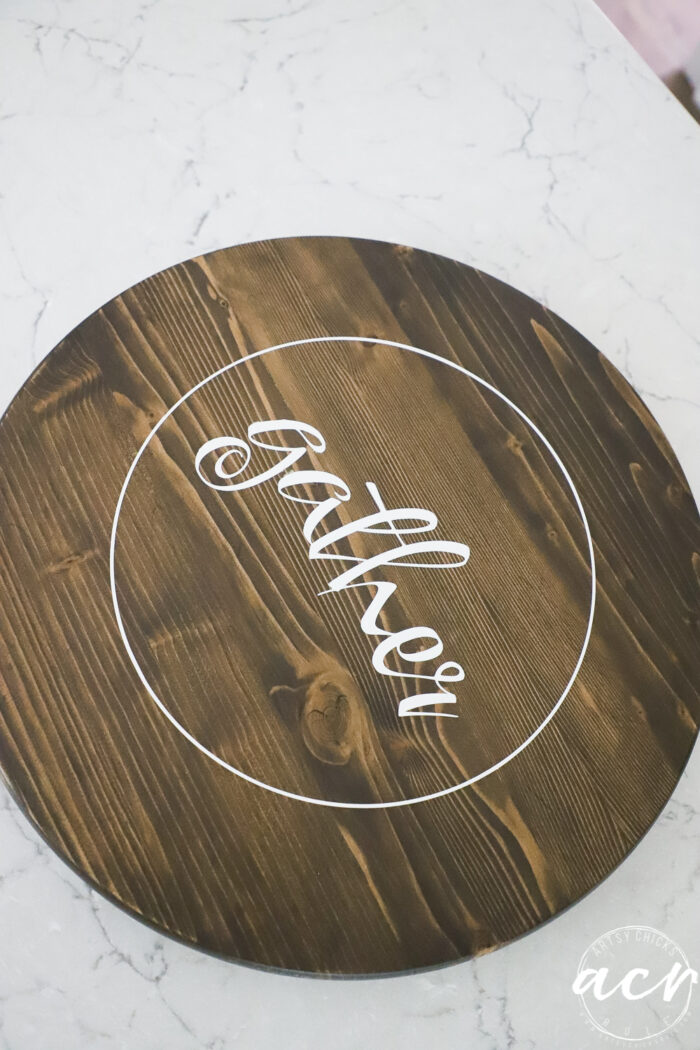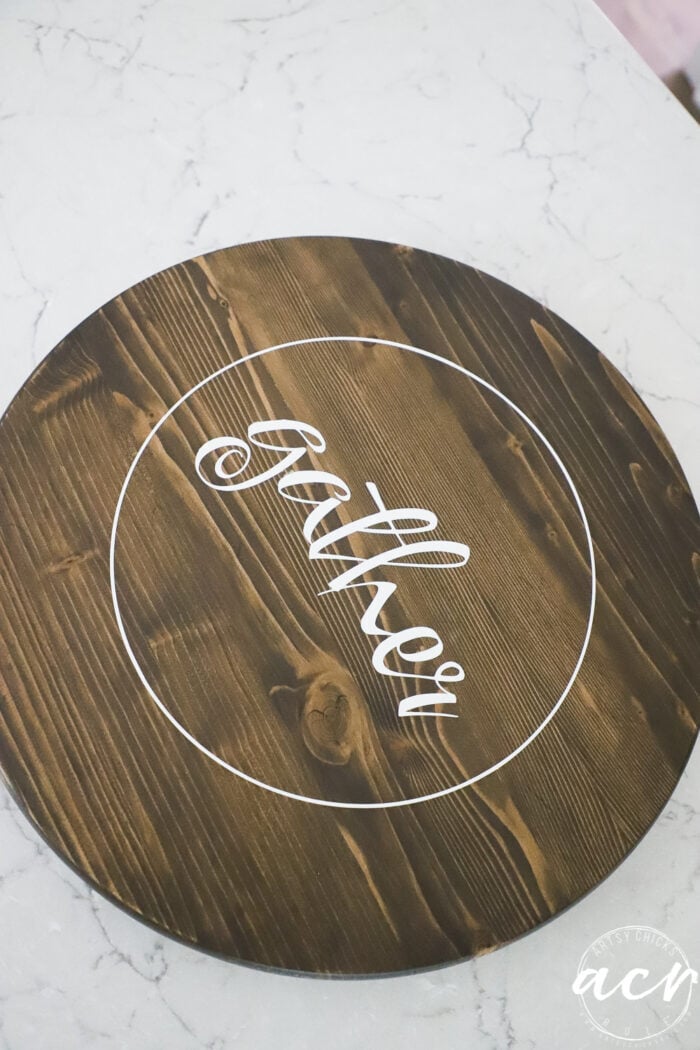 I applied 2 coats of Matte Tough Coat (linked above) and once dry, reattached the lazy susan hardware to the bottom.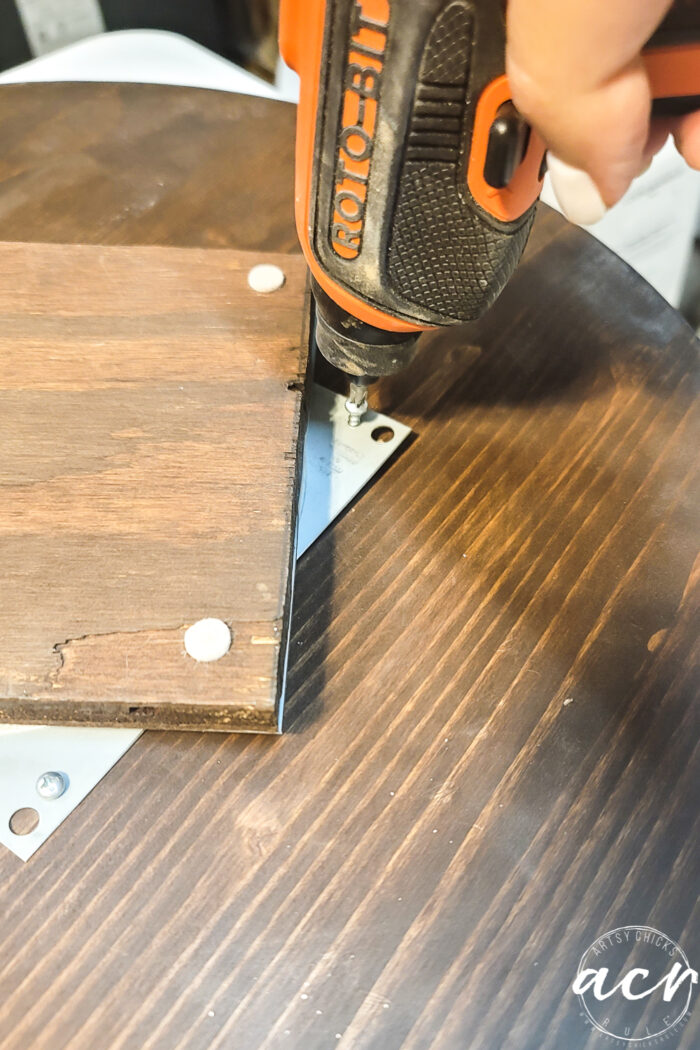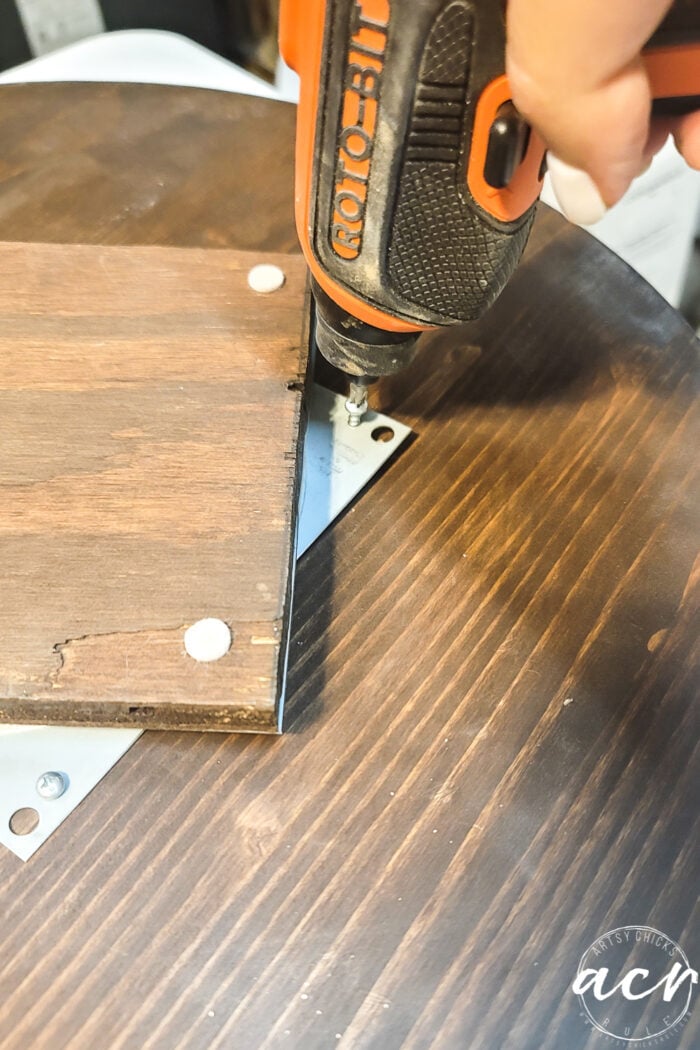 And done!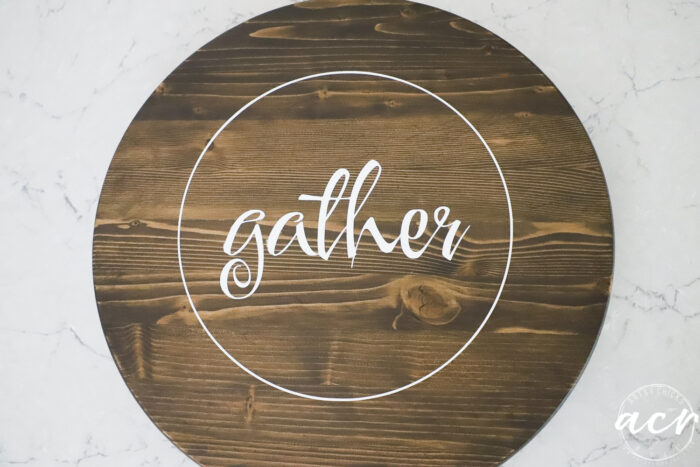 Much more to my liking, style-wise.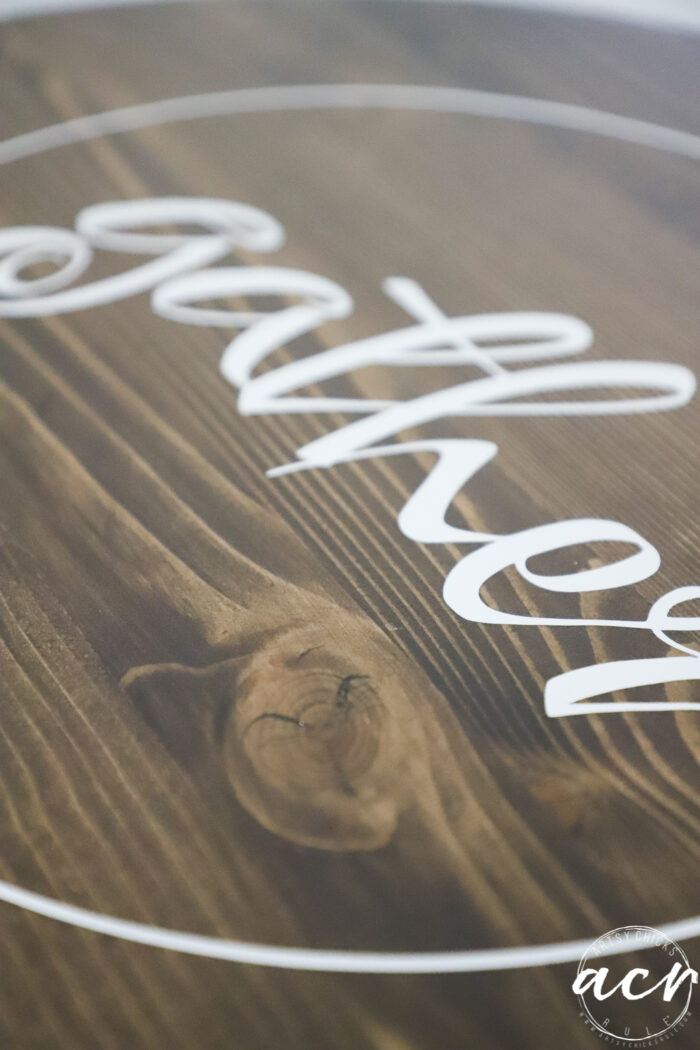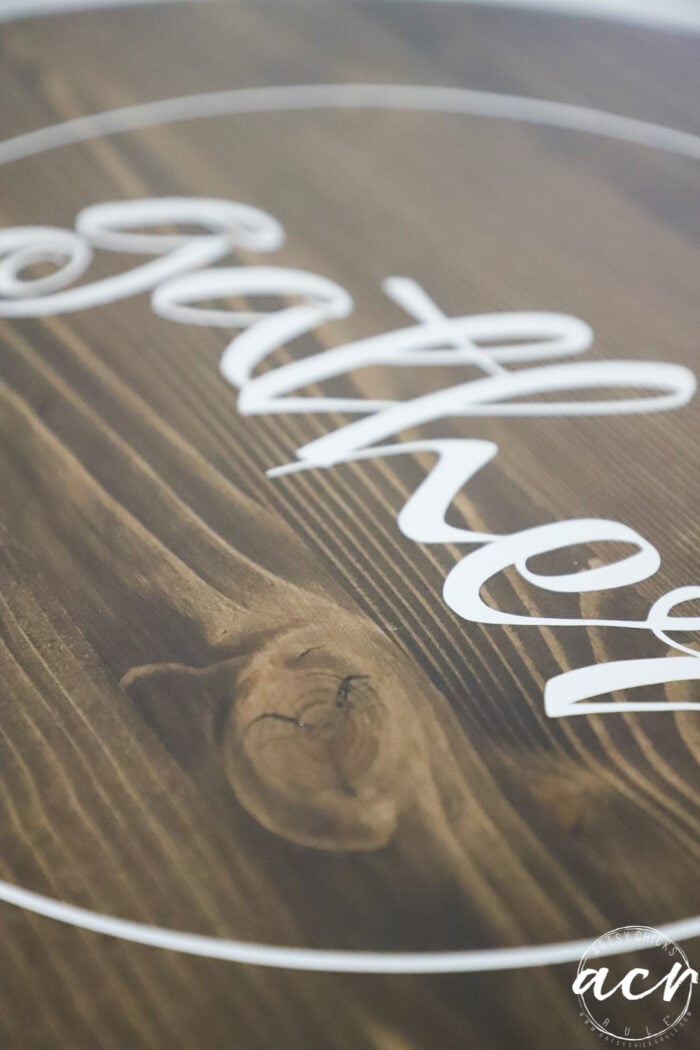 Make it your own!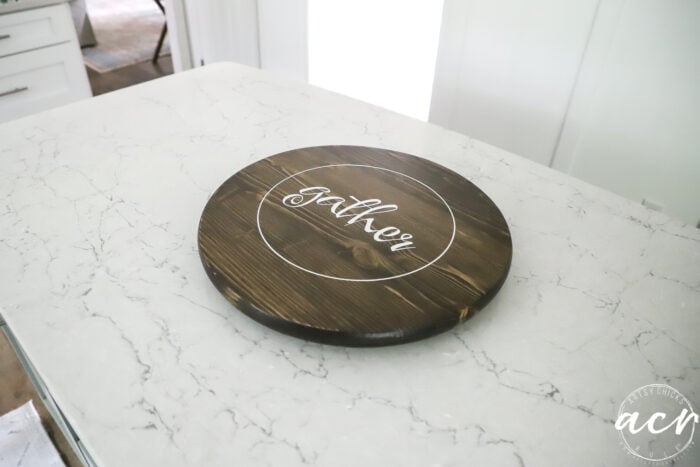 I love it now.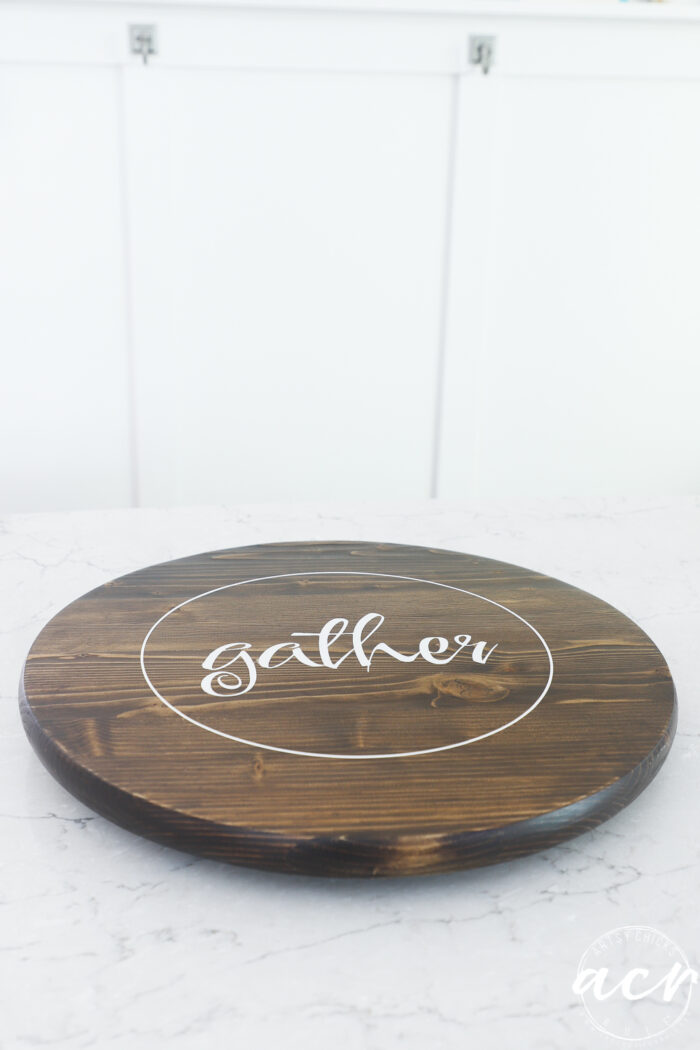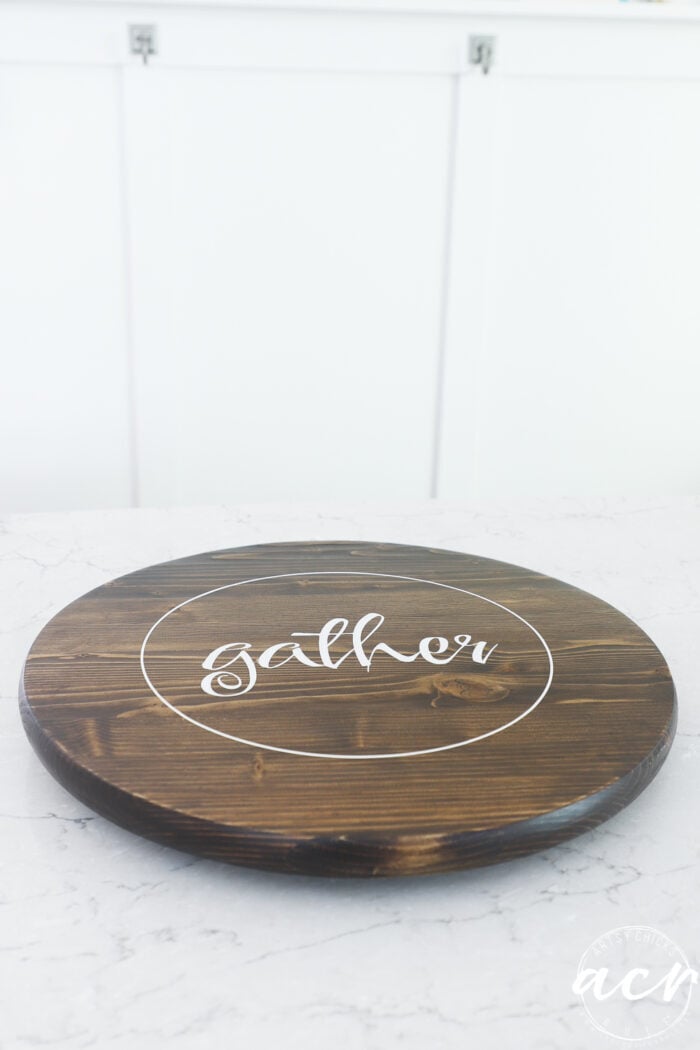 PIN it to save it for later!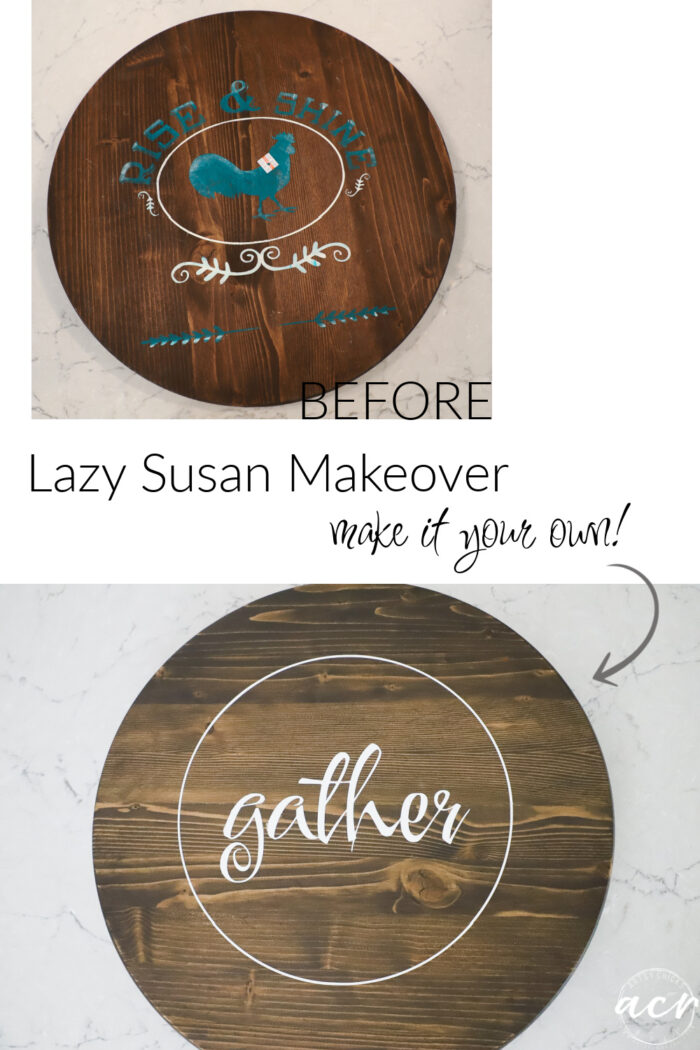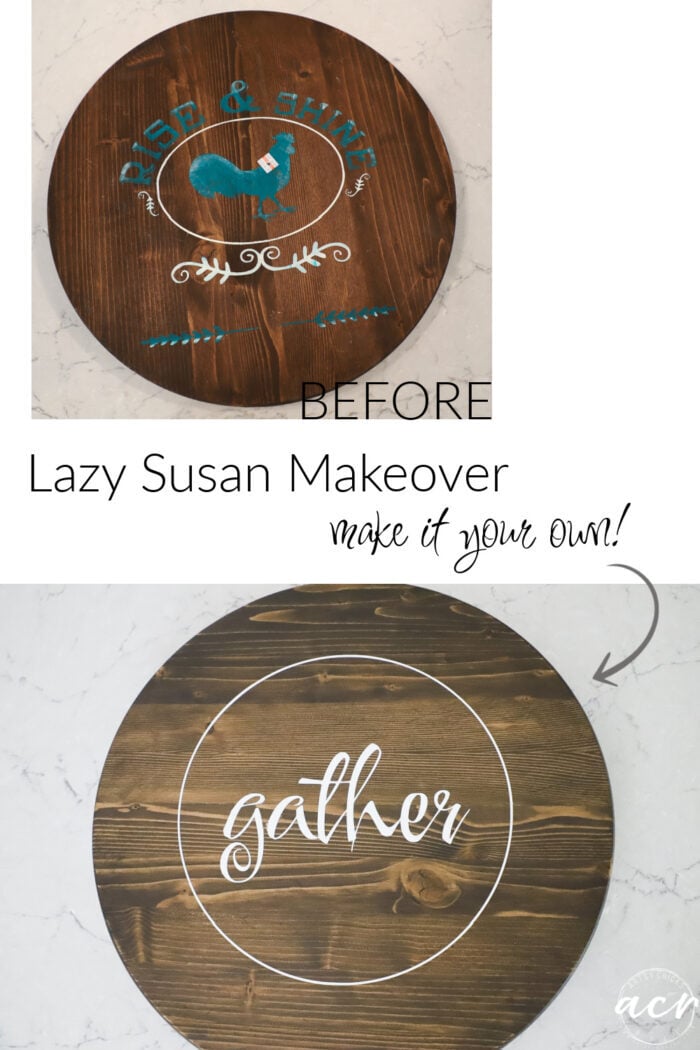 Such a simple change but one that makes it look completely different. Find old things at the thrift store and make them your own!
I'll see you next week with this one…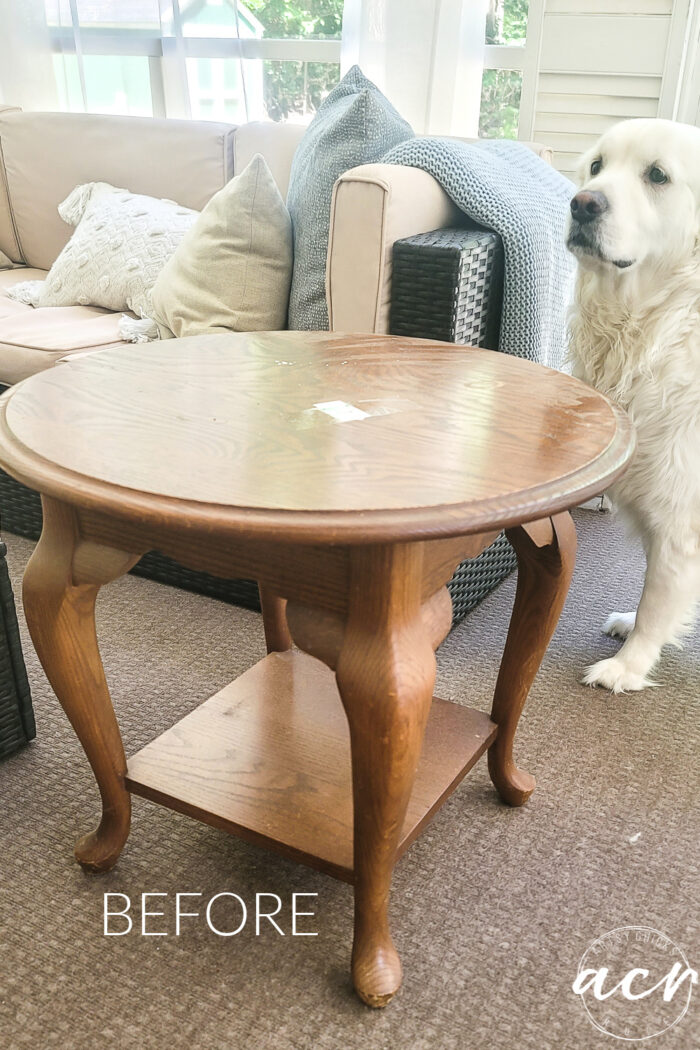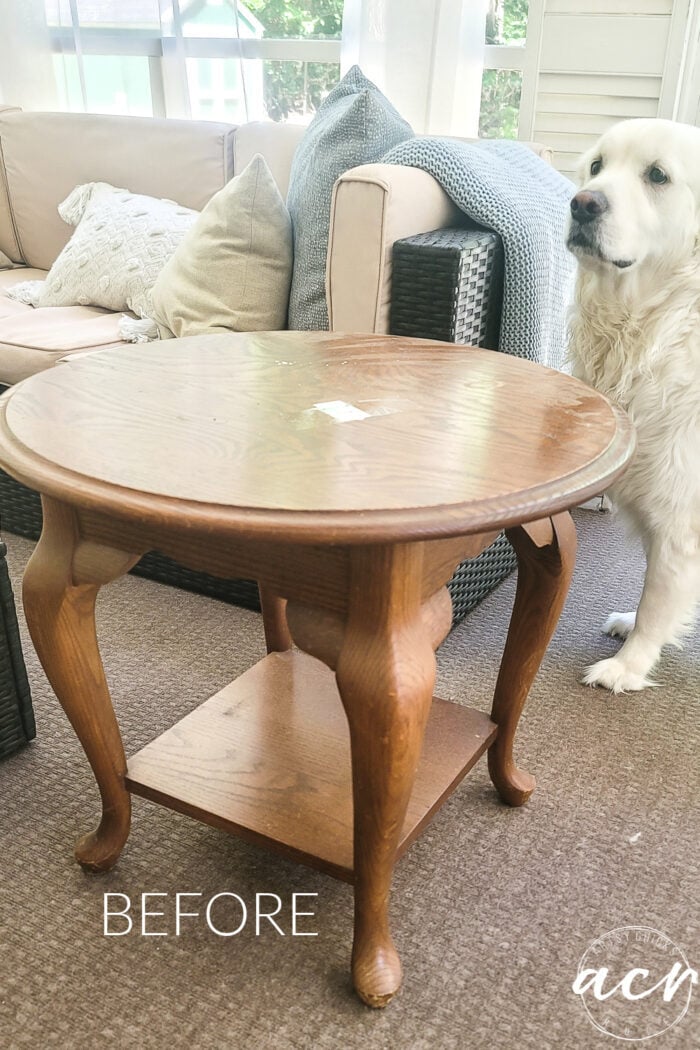 UPDATE!! See it now, here!
Have a beautiful weekend, my friends!
xoxo