This post may contain affiliate links. Please see disclosures here.
This antique box makeover got a new "old" look instead!
Hello sweet friends!
I had planned to share the hall bath remodel this week but as I got in there to do the fun part (decorate and finish up) I hit a snag. Ha! A design snag.
The rug I found for in there just didn't work for me once I got it all together so I'm on the hunt for a 2ish x 5 foot rug. That is a very hard size to find.
Plus, I need to run to IKEA for a few things and I just haven't made it over there yet. I still hope to share the reveal sometime this week though!
But in the meantime, I thought I'd share another one from my latest thrifty haul.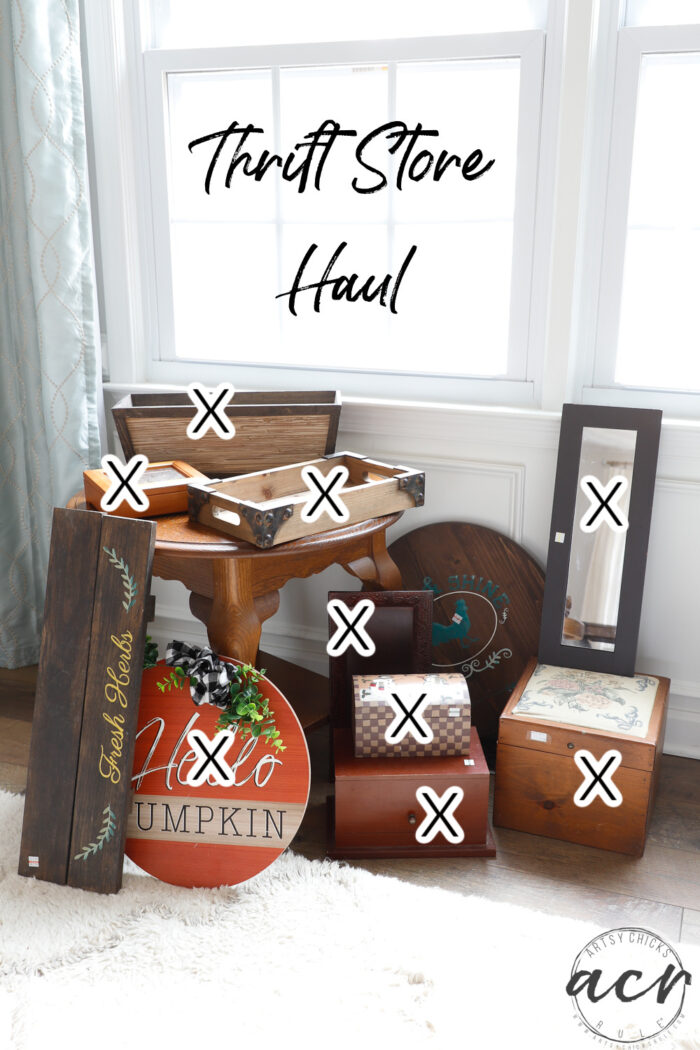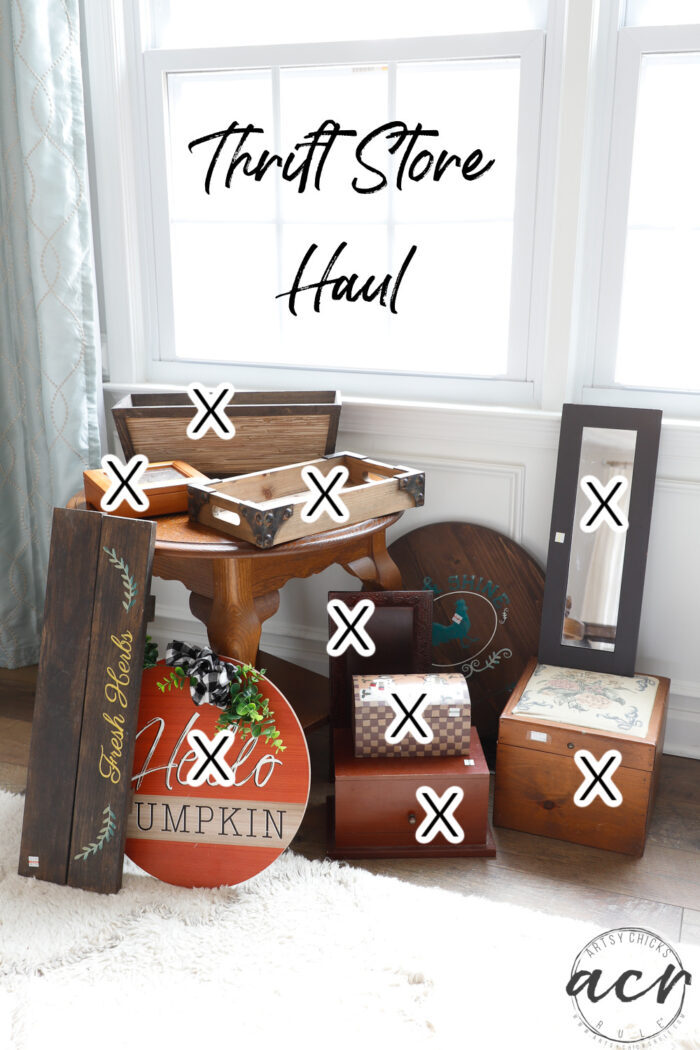 Almost done with this one! Just have 3 more things to make over, the end table, the wood sign and the round, wood lazy susan.
Want to see this haul up close? Check it out here >>> Thrift Store Finds & More
Missed any of the makeovers? You can see them right here:
Antique Box Makeover
Here is how this one started out…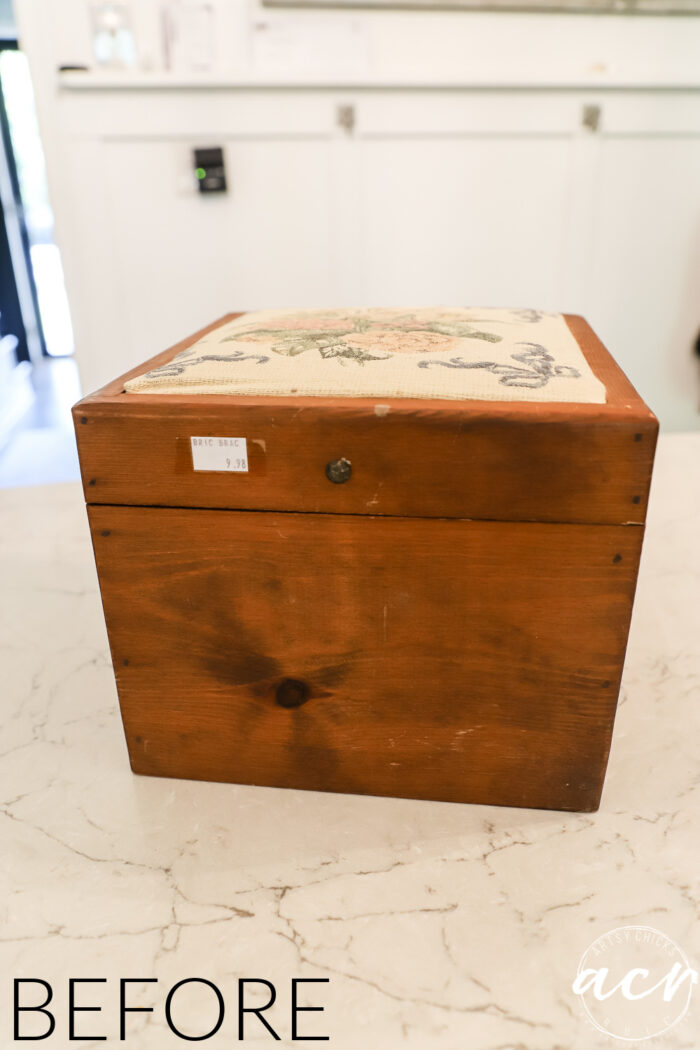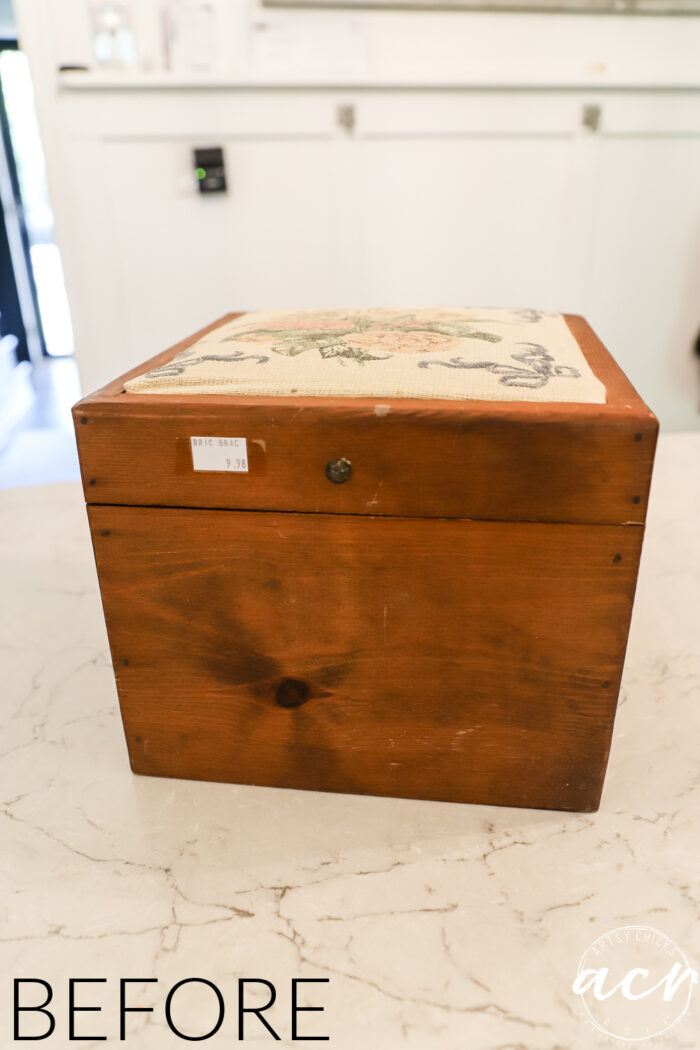 A very nice, solid wood box. Not sure at all what is was meant to be but it's a great spot to store all kinds of things.
And definitely worthy of a makeover.
Here's the inside "before"…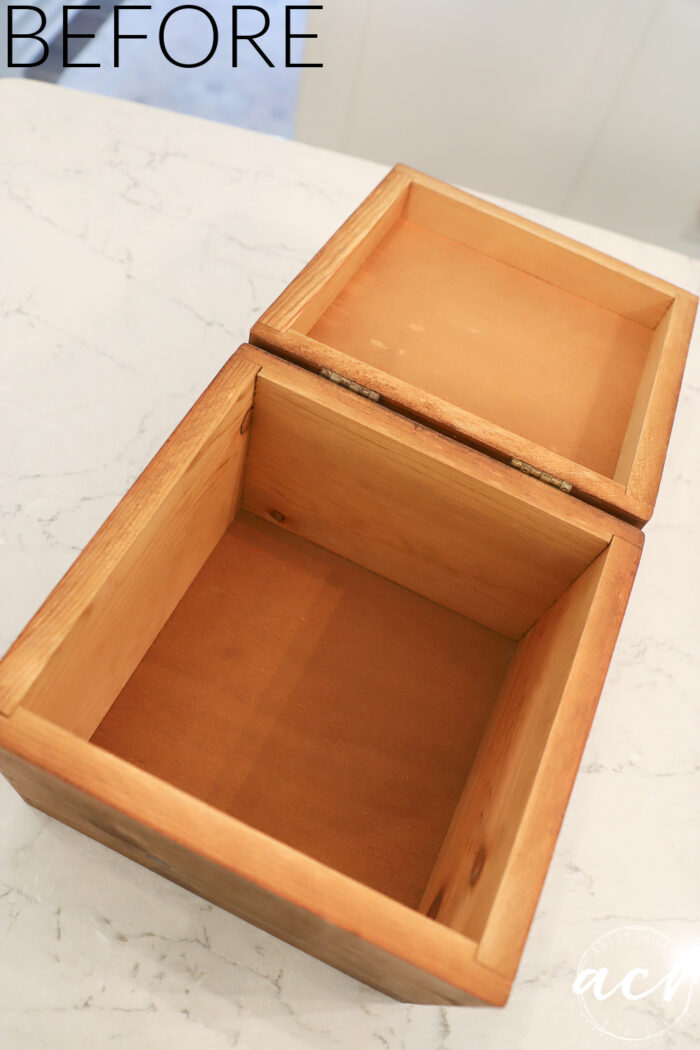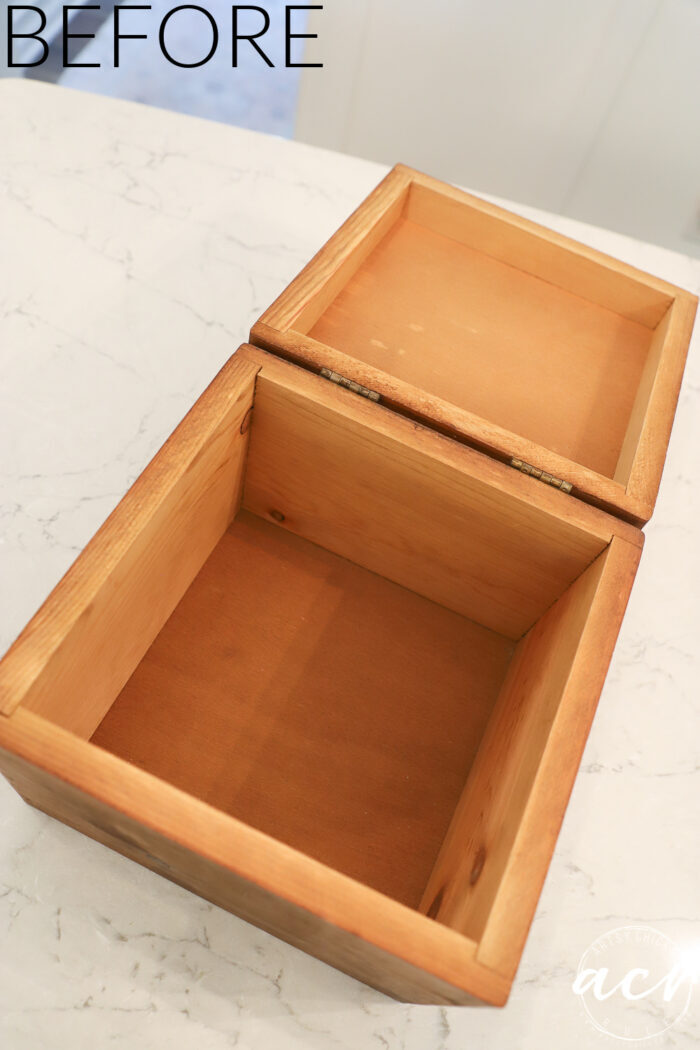 And of course the top…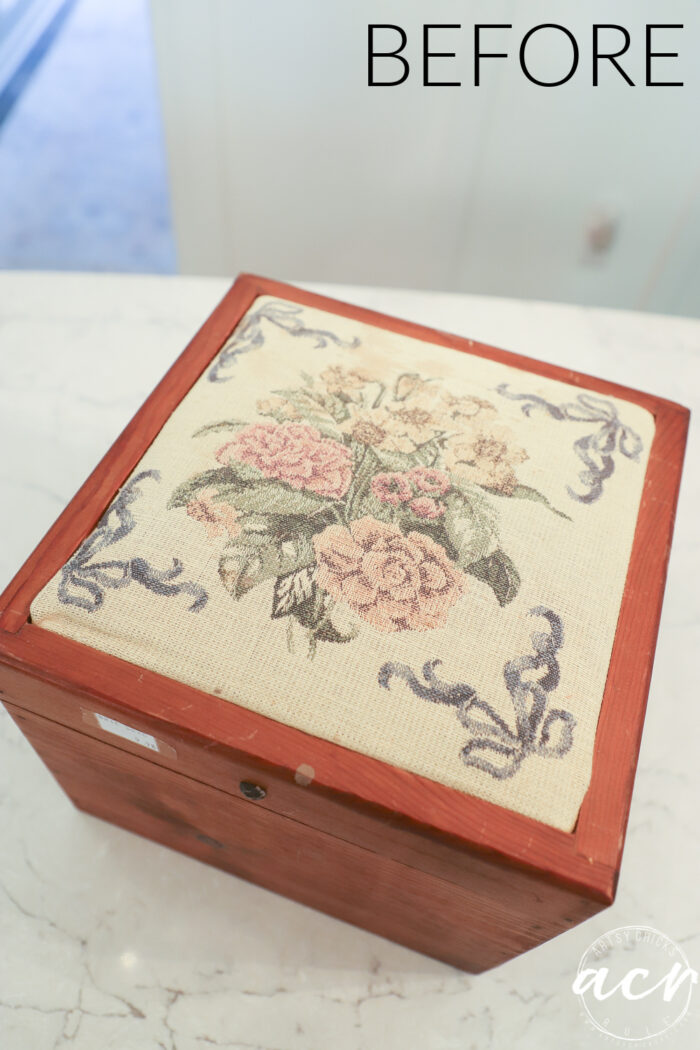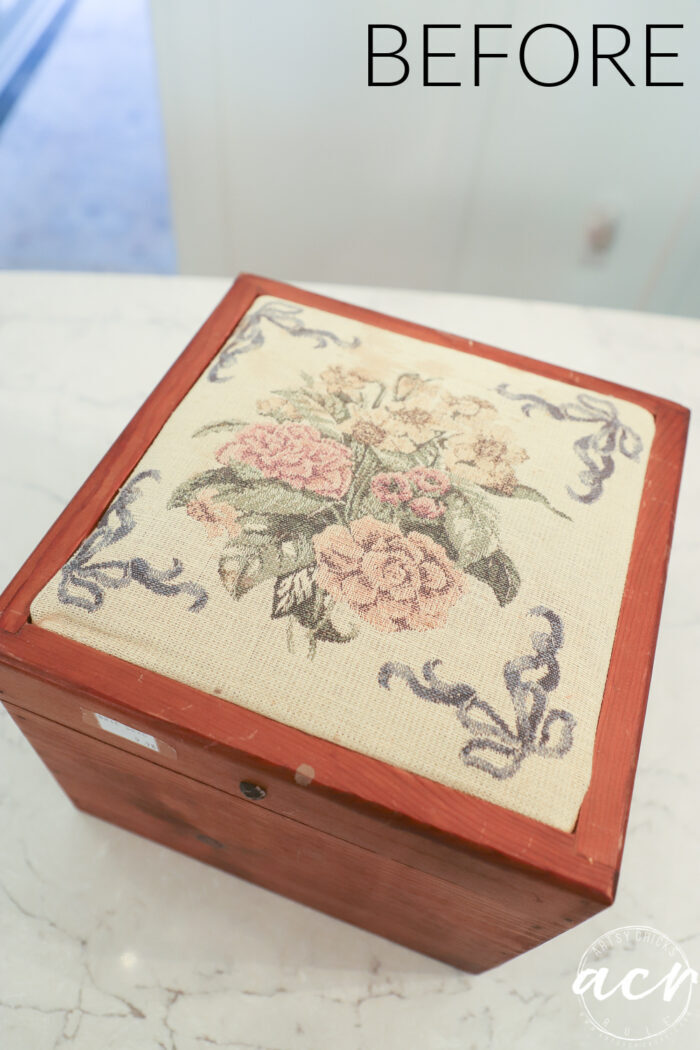 I had several ideas but decided to keep it sort of "antique-ish" but with a new look.
MATERIALS LIST
Fabric of your choice
Lint free cloth
Tissue Paper (closest I could find)
For the inside, I decided to line it with tissue paper that looks like old news print.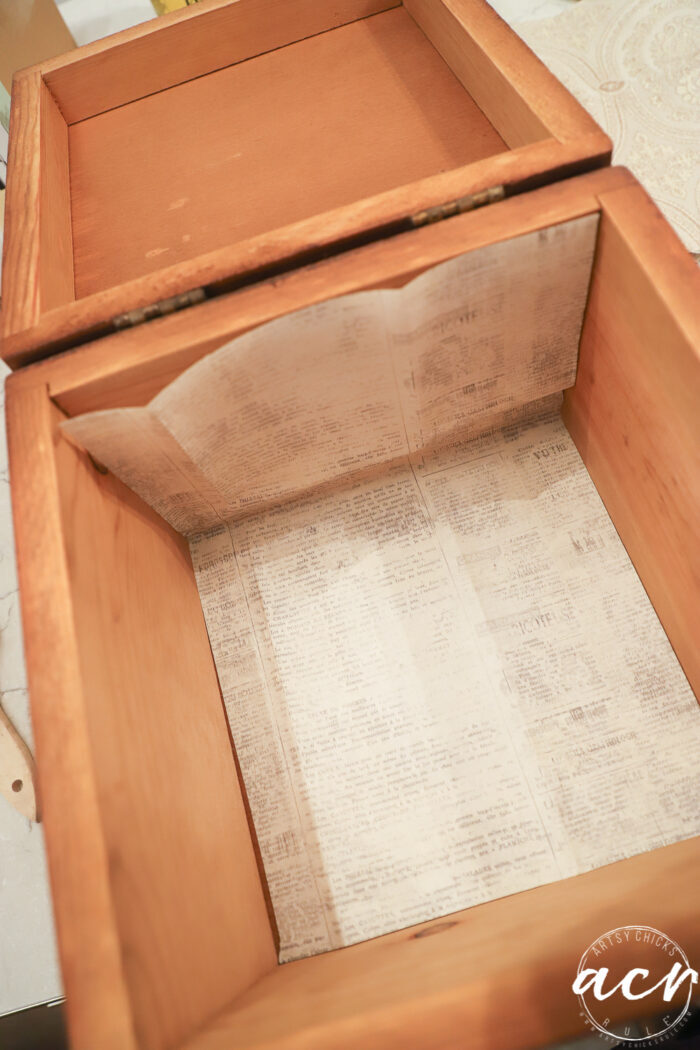 I used my favorite cutting mat to make the paper the exact size.
Then I used my Decoupage Gel with a chip brush to attach it.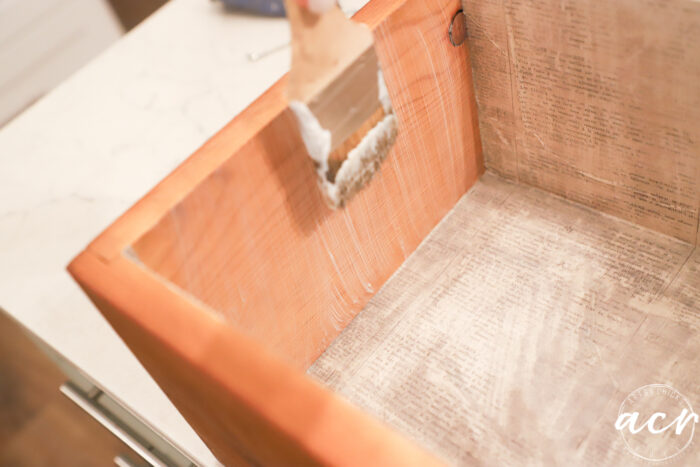 I didn't worry much about the wrinkles in the paper. That is going to happen with tissue paper.
Plus, I think it goes well with the "antique" character of this box.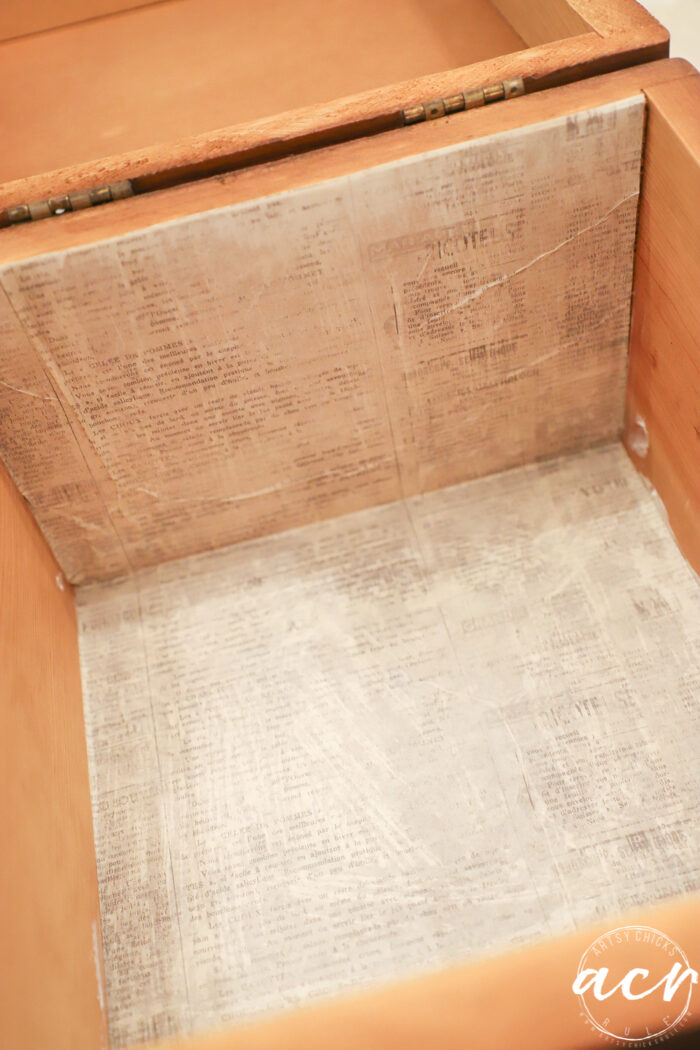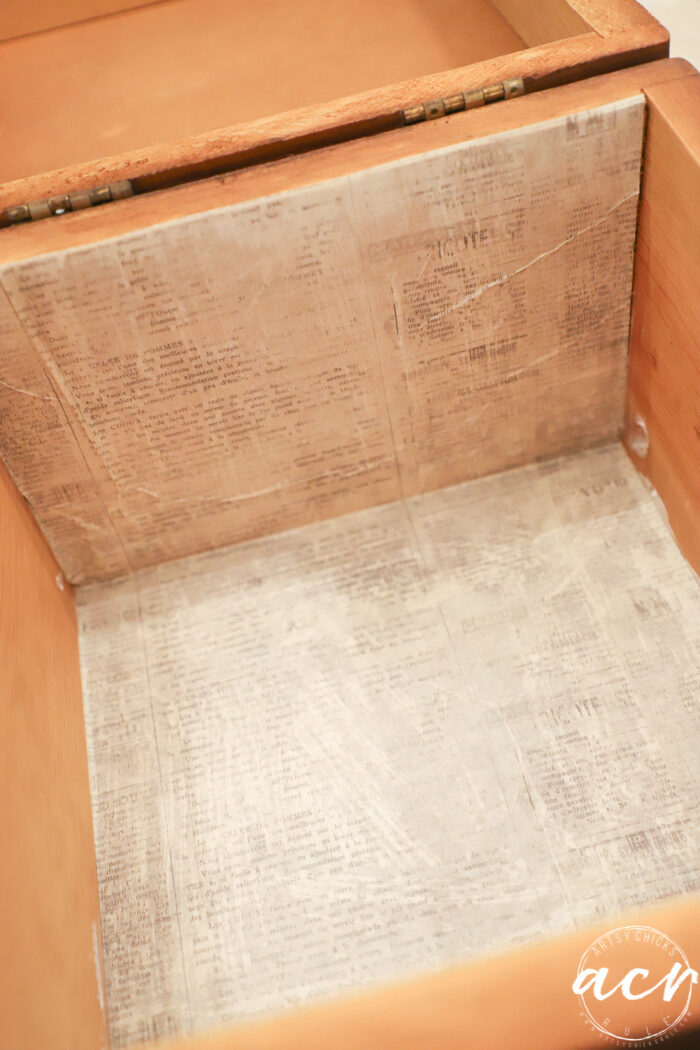 If any of the edges overlap, and they sometimes do, I simply use some fine sandpaper after it has dried to sand away any extra.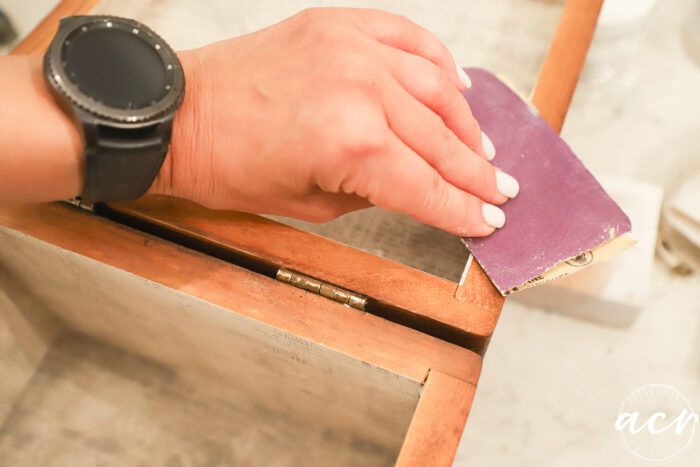 This leaves a perfectly smooth edge which I just love! You can also do this with fabric decoupage too.
Look at those crisp finishedges…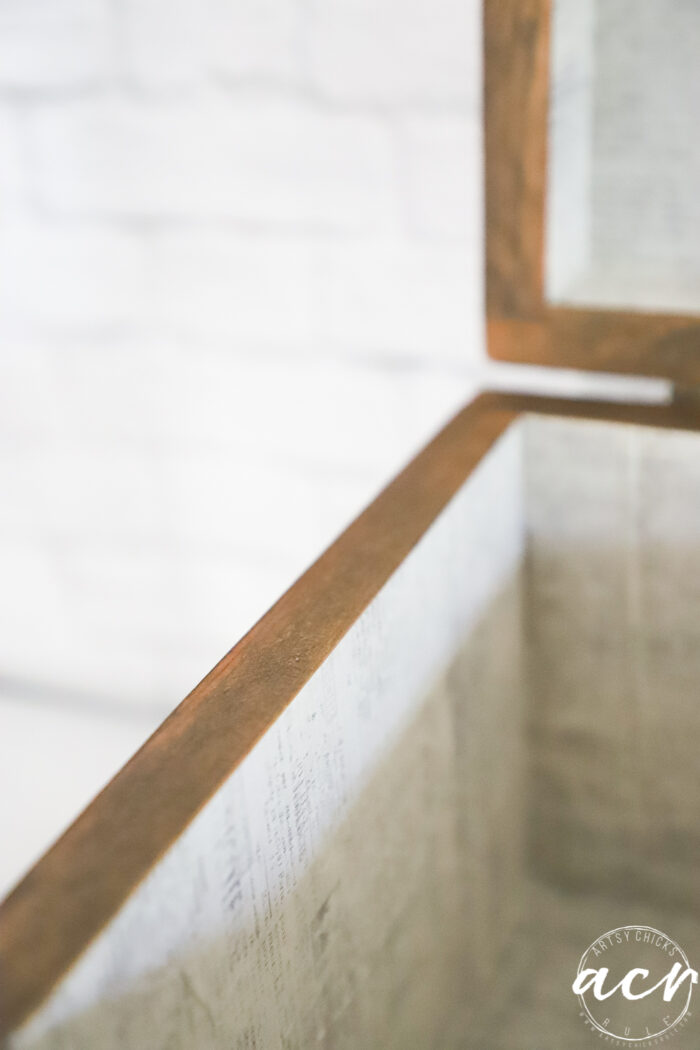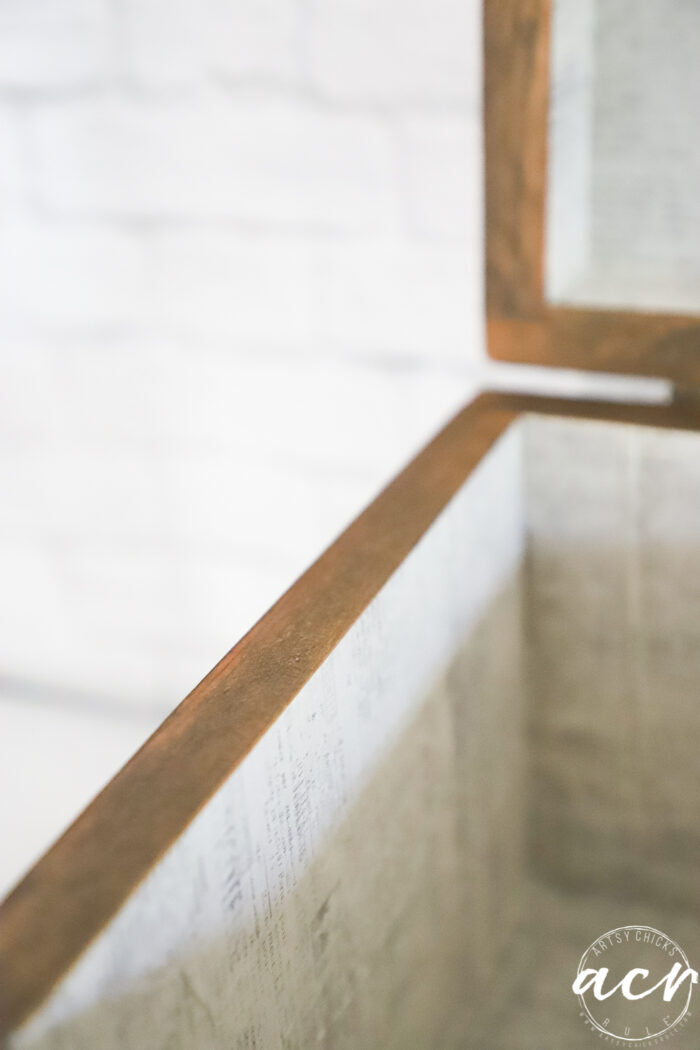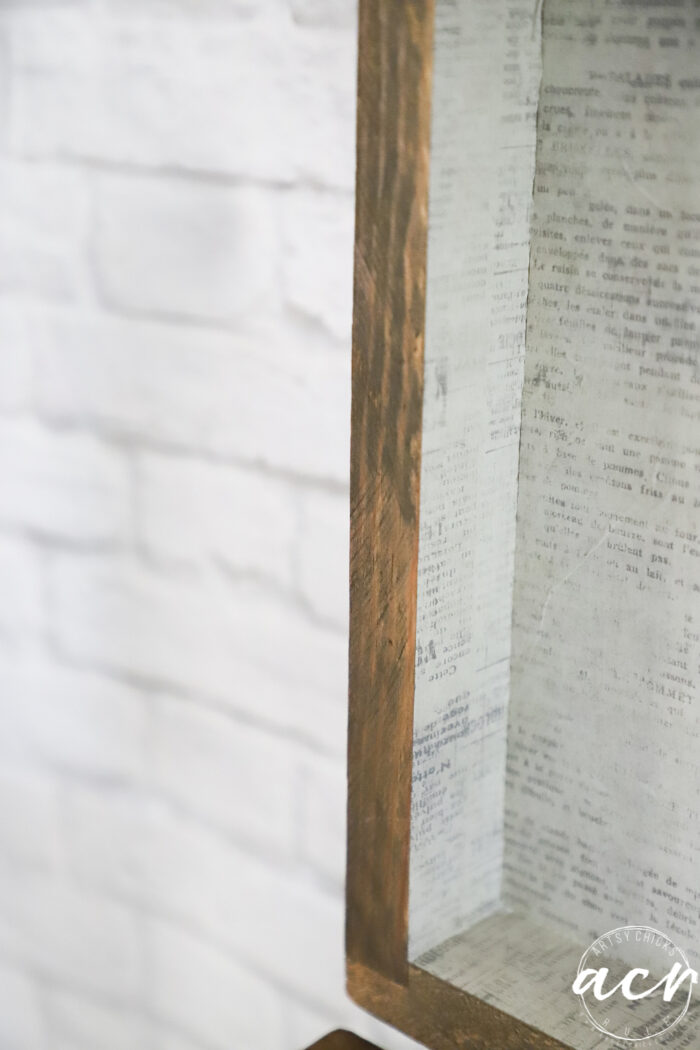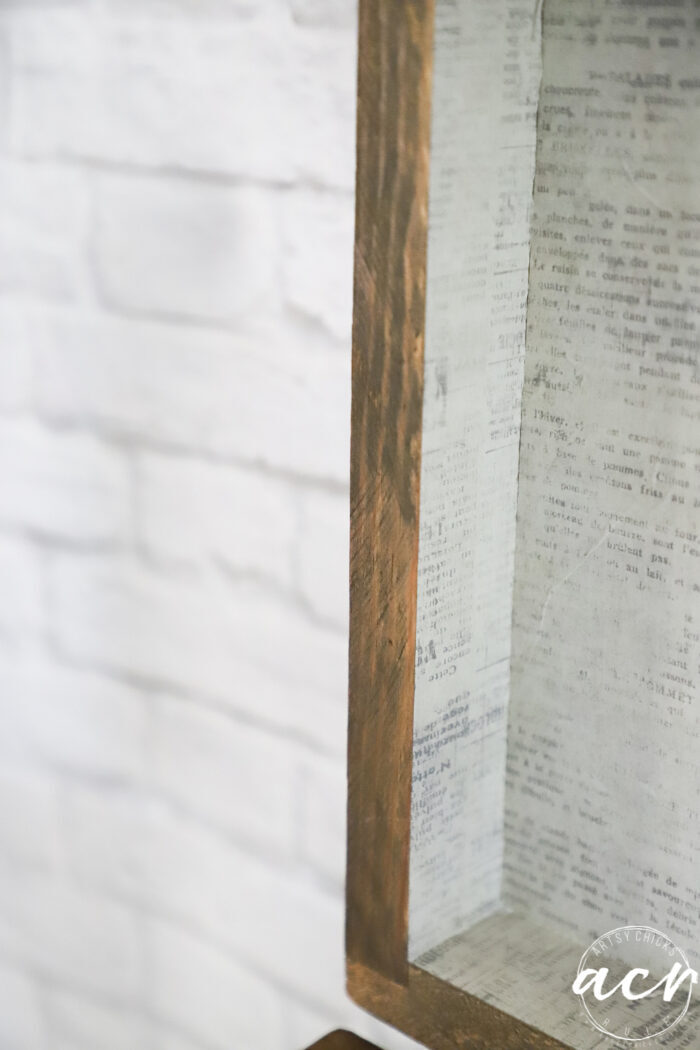 So good!
For the top piece, it simple popped out for me (yay!). I thought I'd just add fabric right over the old piece…but darn, it wouldn't fit back in the top so I had to start again.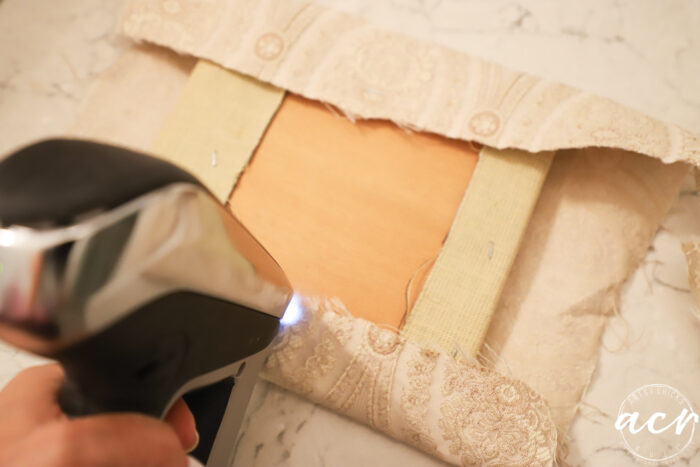 I removed it and then removed the orginial fabric and restapled it back to the board.
I just love when I do work twice! Not!! haha
But not too big of a deal.
Before hot gluing it to the top, I applied one coat (after cleaning the wood well) of the Cappuccino Stain and Finishing oil to the box using a lint free cloth.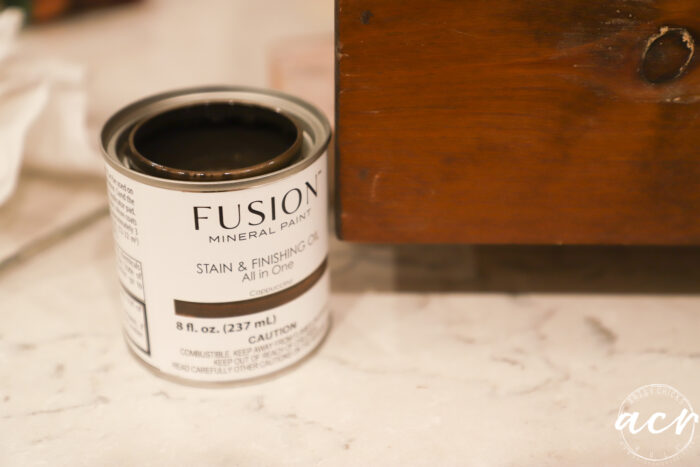 I love how easy it is to use and to change up the color of my wood project.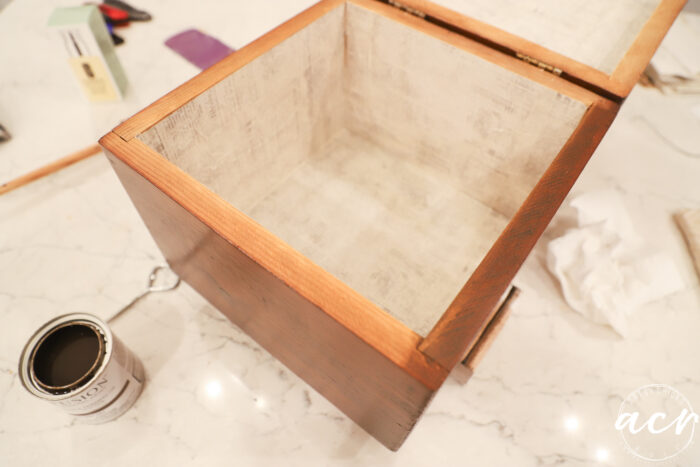 I usually use the Driftwood color, so this was my first time using the Cappuccino.
It's a great color!
I hot glued the new fabric piece (and board it is attached to) to the top…and done!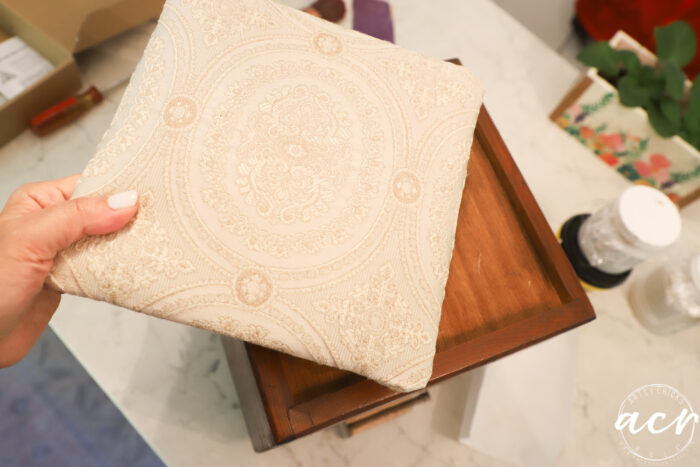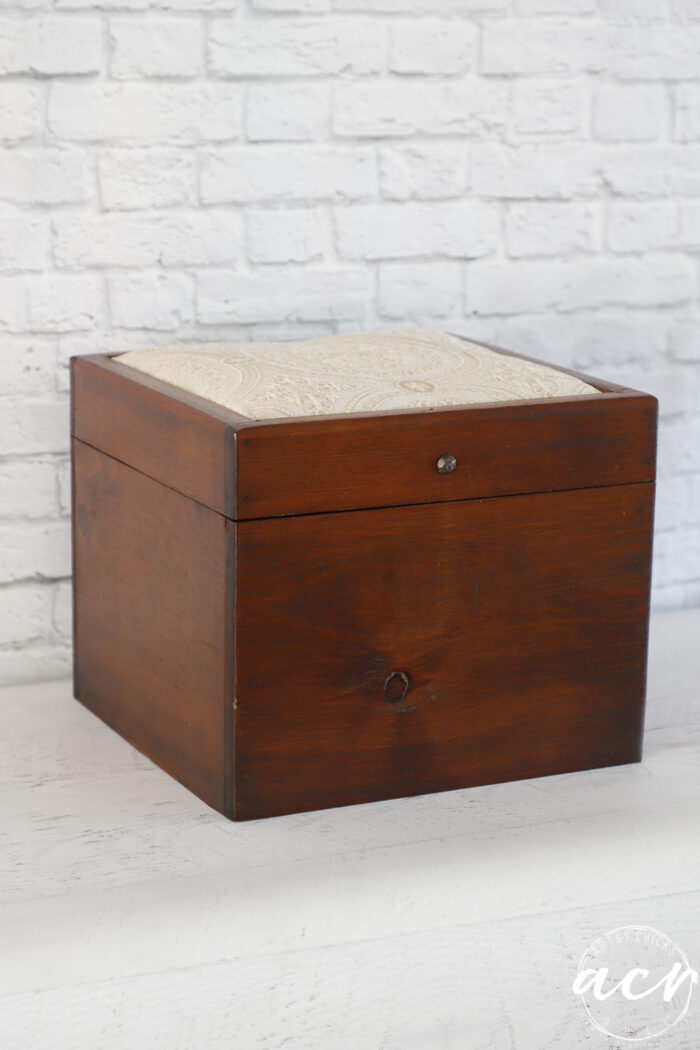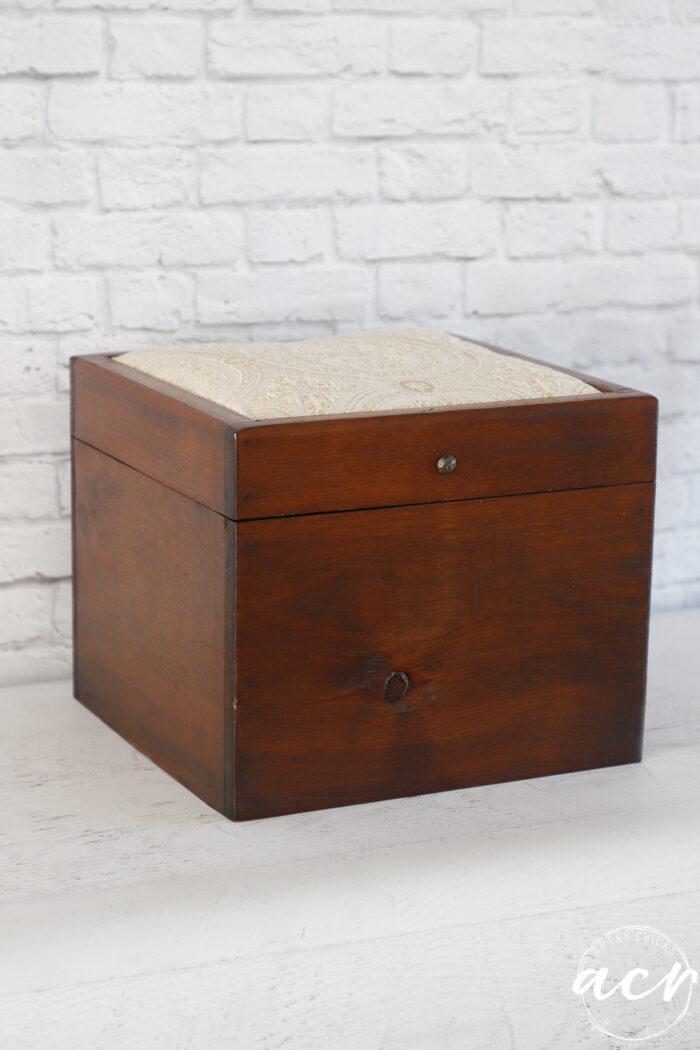 Love the new, darker look.
Goes so well with that light colored fabric.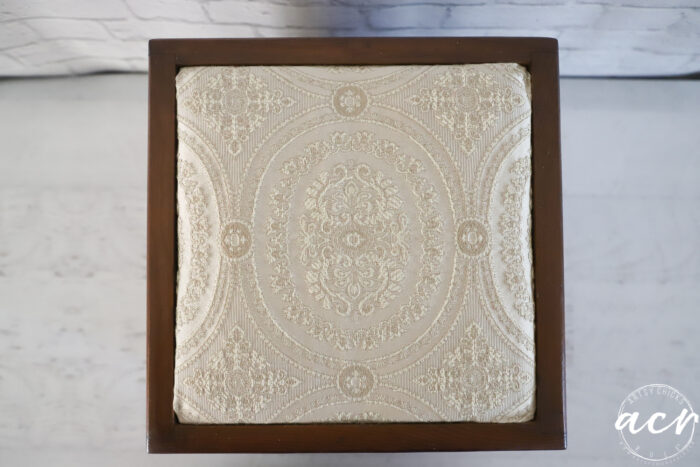 As a matter of fact, I used this combo on another project…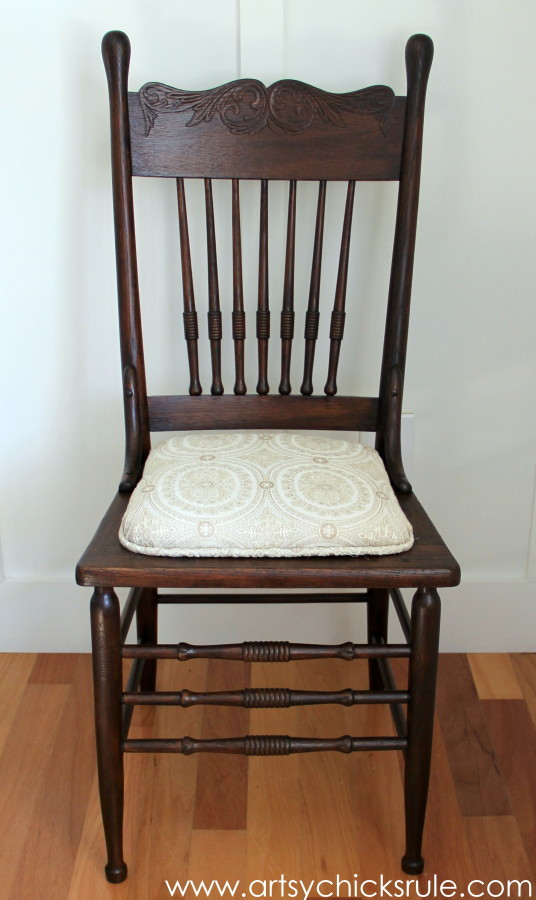 Remember this old chair??
Big difference from how it began! Click over to see the "before" of this one >>> here.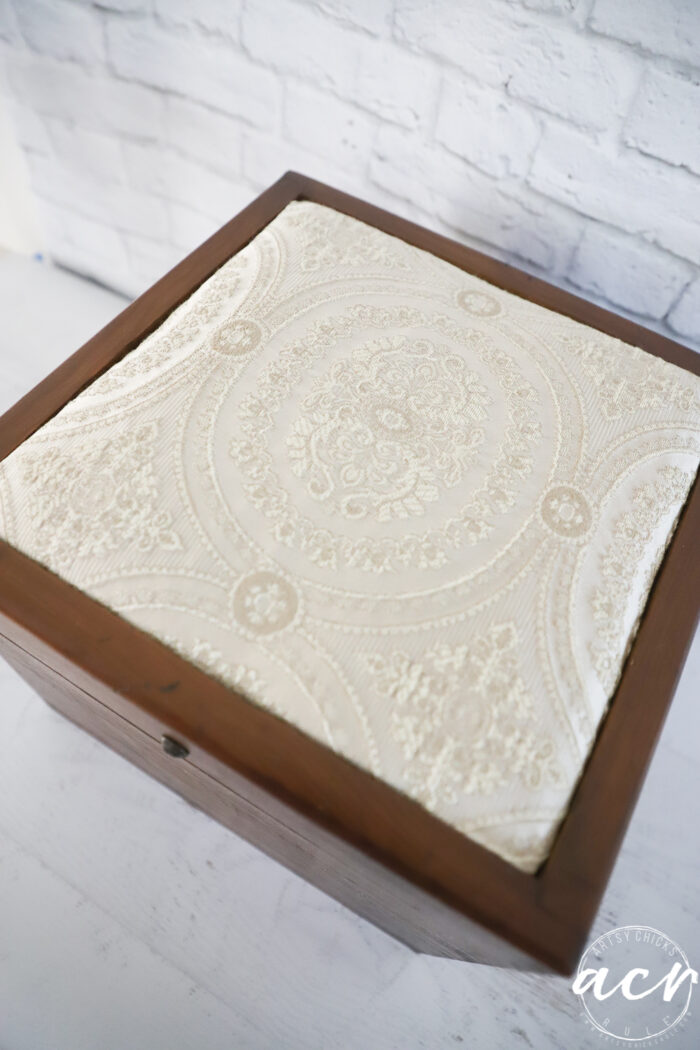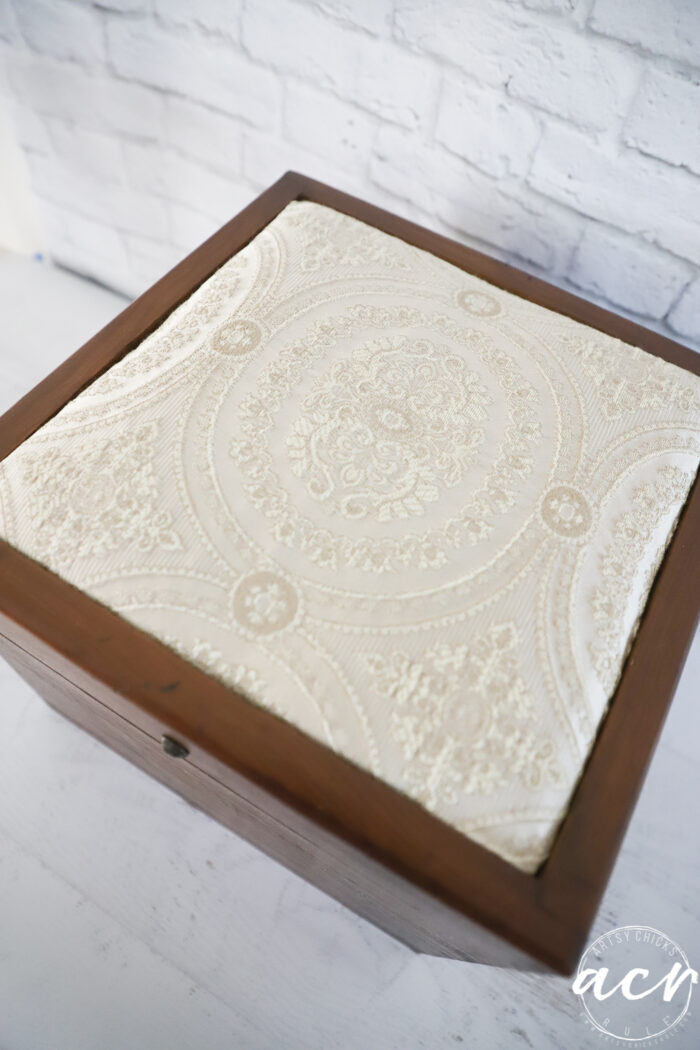 Here's the full tissue paper decoupaged inside…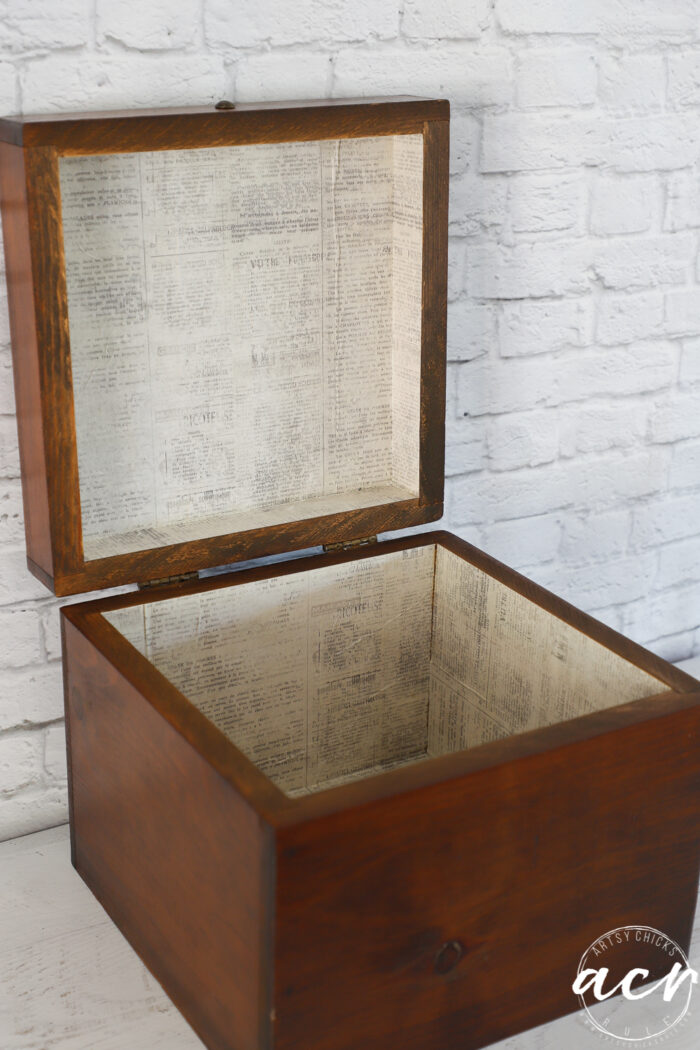 I think the "old newsprint" paper was the perfect touch for this "old" antique box, don't you?
I kept the same tack here too, which also adds to the "old" look.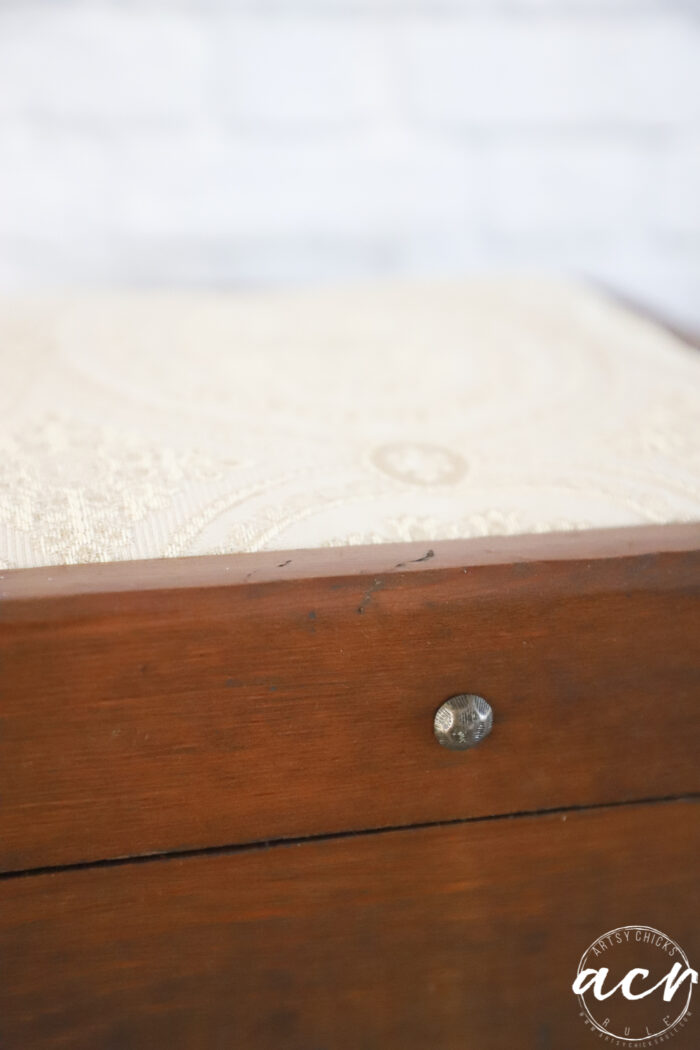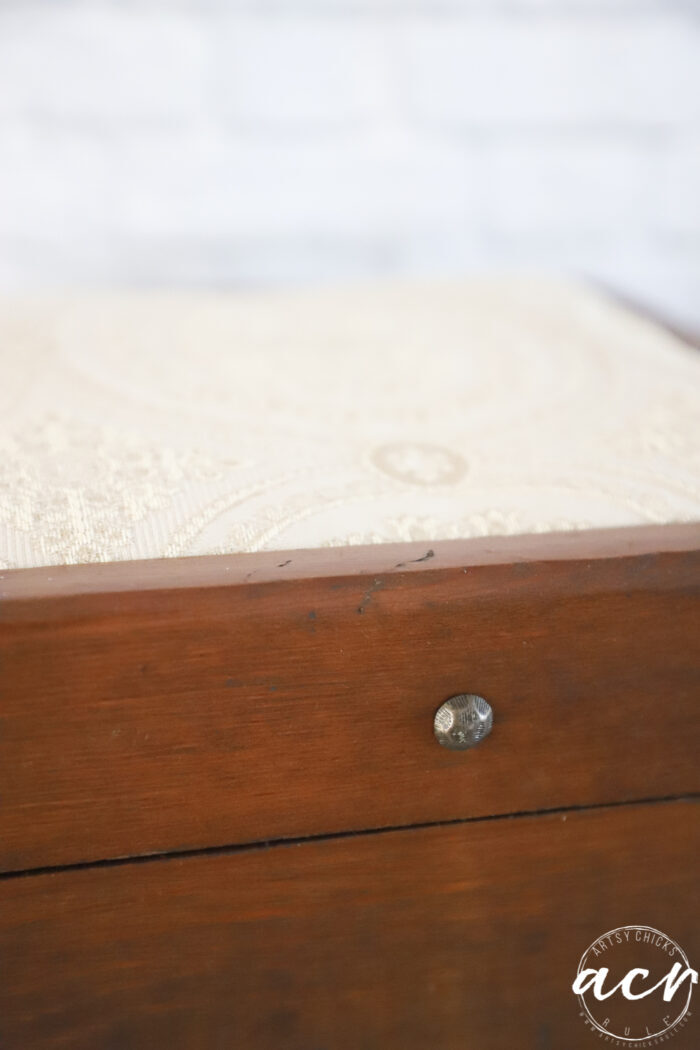 As I mentioned, I had a couple ideas for this one, here's the other idea…
How about painting the outside white, lining with colorful and fun paper inside, maybe floral.
Then removing the fabric completely and tiling inside the top area with a pretty white tile. (or maybe even something with color)
The design options for that are endless! But wouldn't that have been a fun makeover too??
PIN it to save it!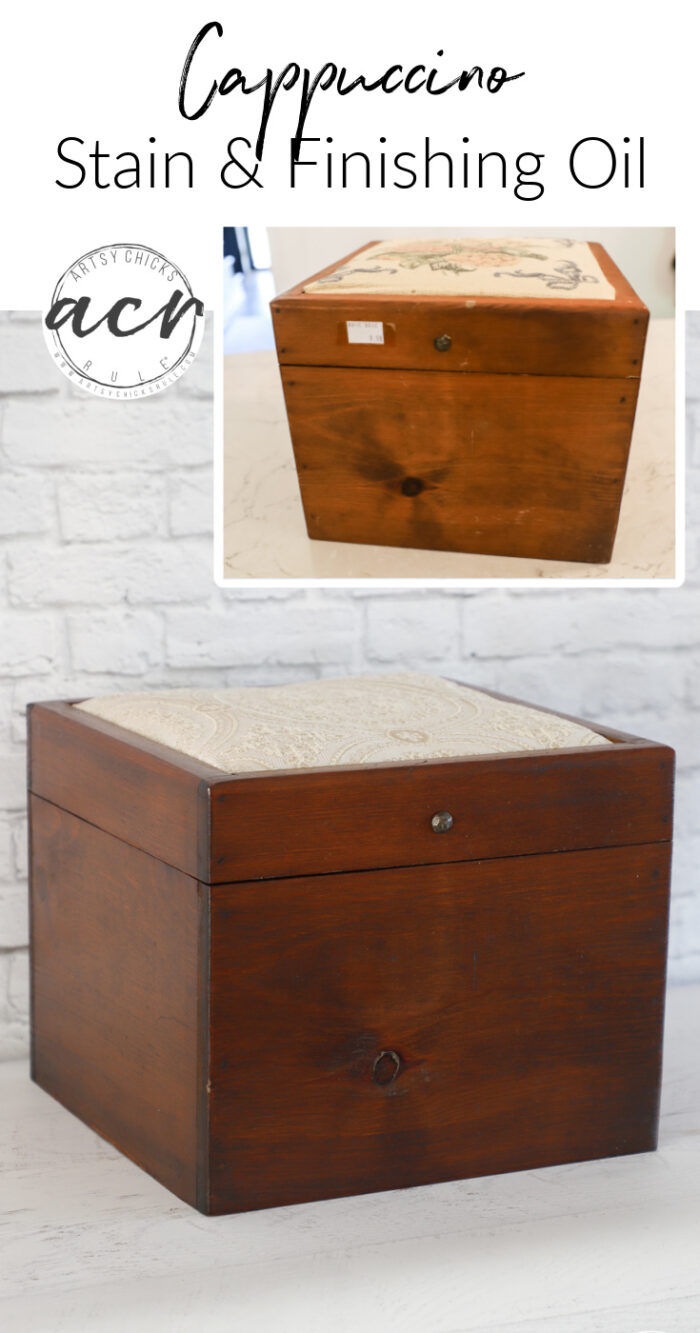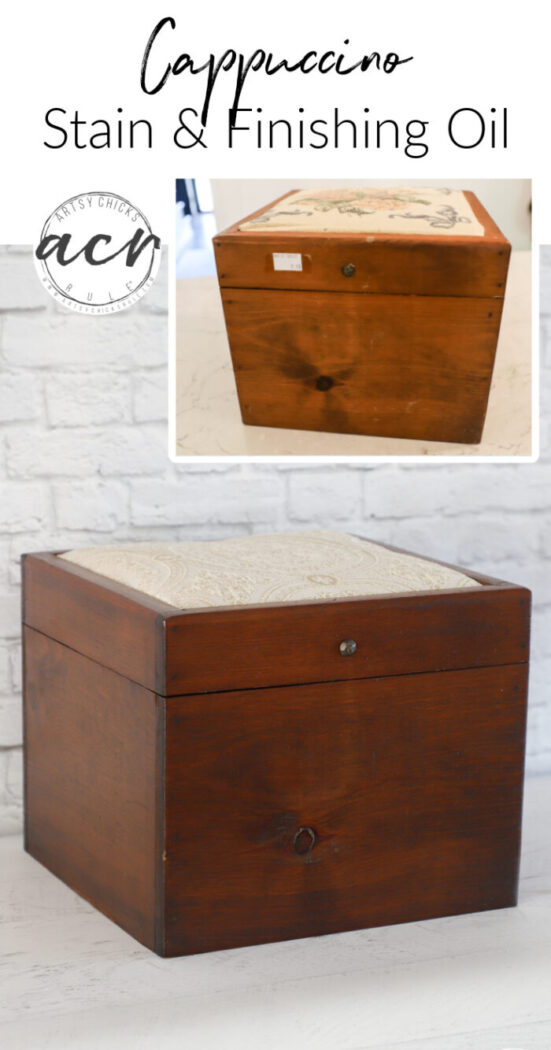 I'll be doing something fun with this one next!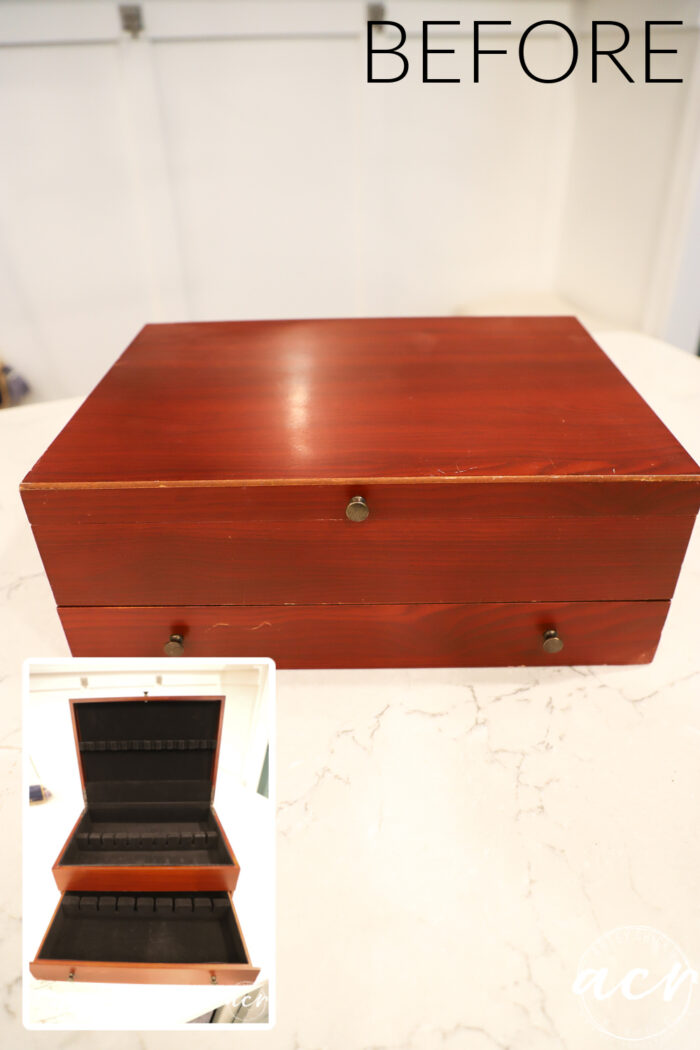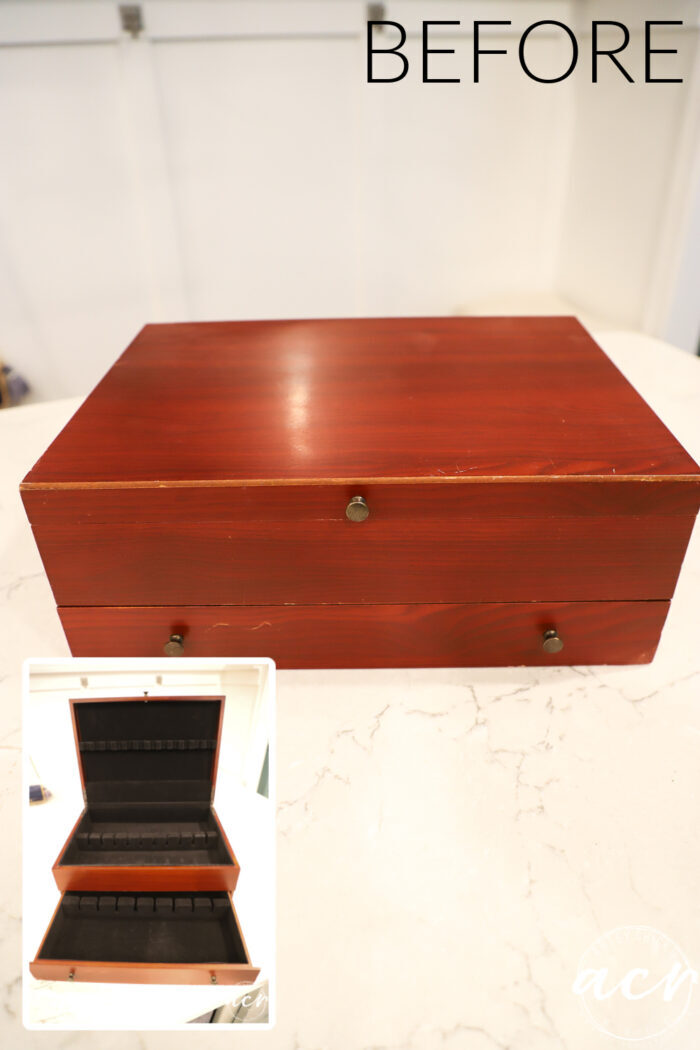 UPDATE!! See it now, here!
xoxo