This post may contain affiliate links. Please see disclosures here.
$3.75 Thrift Store Box Turned Sweetest Butterfly Jewelry Box!
Hello beautiful friends and happy Tuesday!
I'm sharing this little $3.75 lovely today. I'm a sucker for boxes like this. You know I wasn't going to pass by this one!
And yes, the title of this post does indeed say "Butterfly…", I'm on a butterfly kick lately! I just adore them so who can blame me?
Plus, sweet summertime and butterflies, right?? Right!
Before we get started, let me remind you to hop over and enter my giveaway if you haven't already! There's still a little time!
Enter here.
AND…did you notice the new design on the blog here? It's subtle but yep, a new design! Annnnnd…it's not finished yet. haha I'm trying but it takes time.
Soon though!
But just look at this cutie…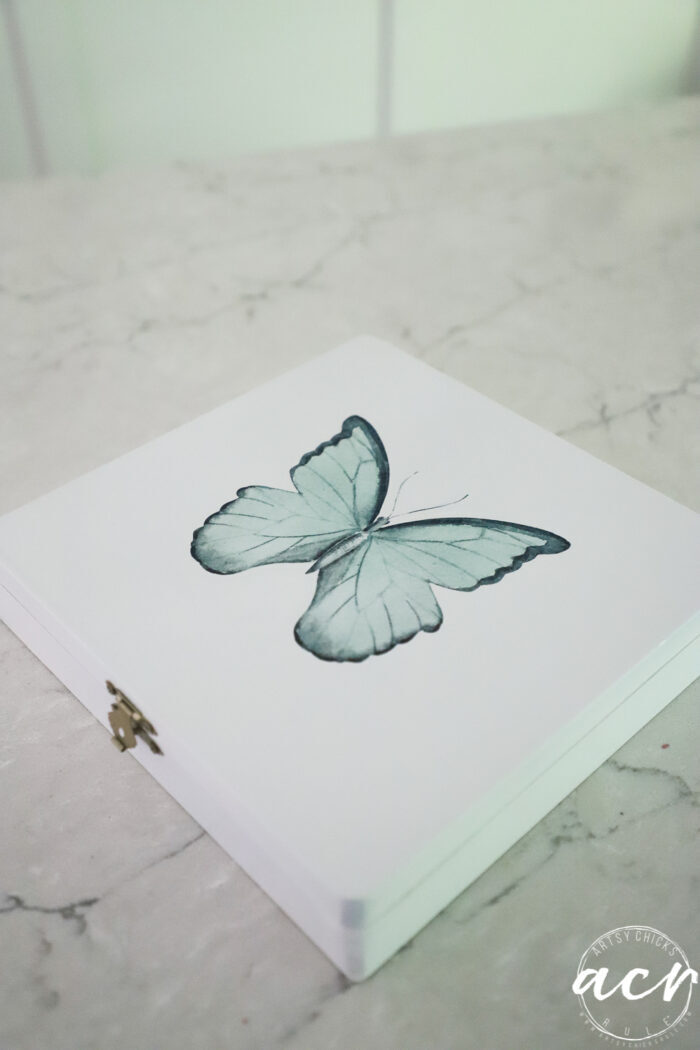 But wait, I'm getting ahead of myself. Let's see where we started.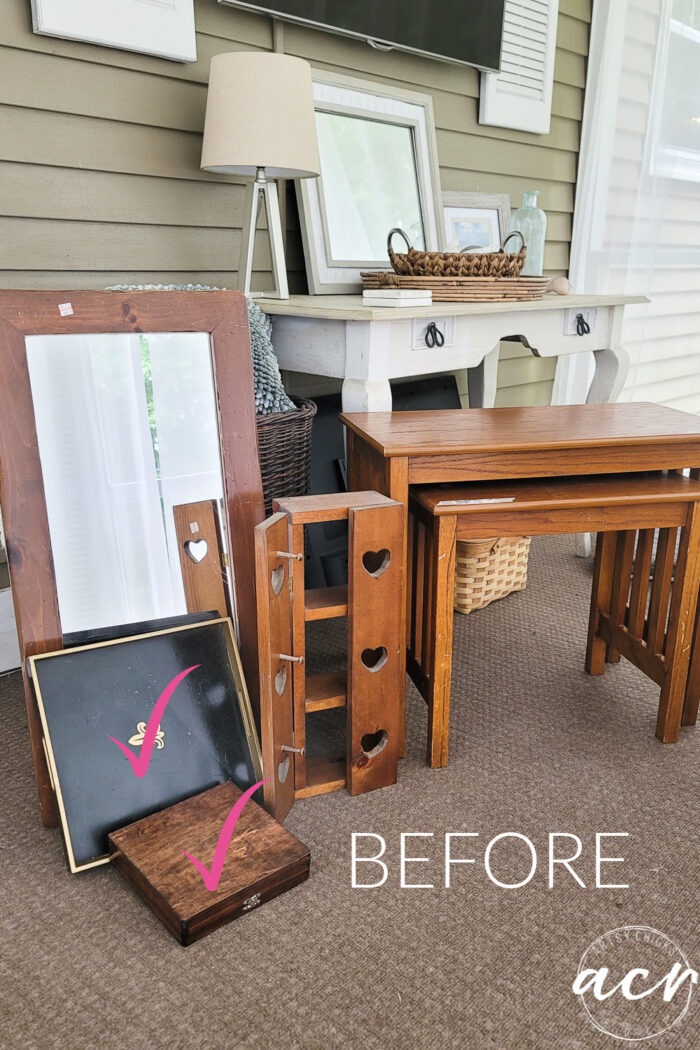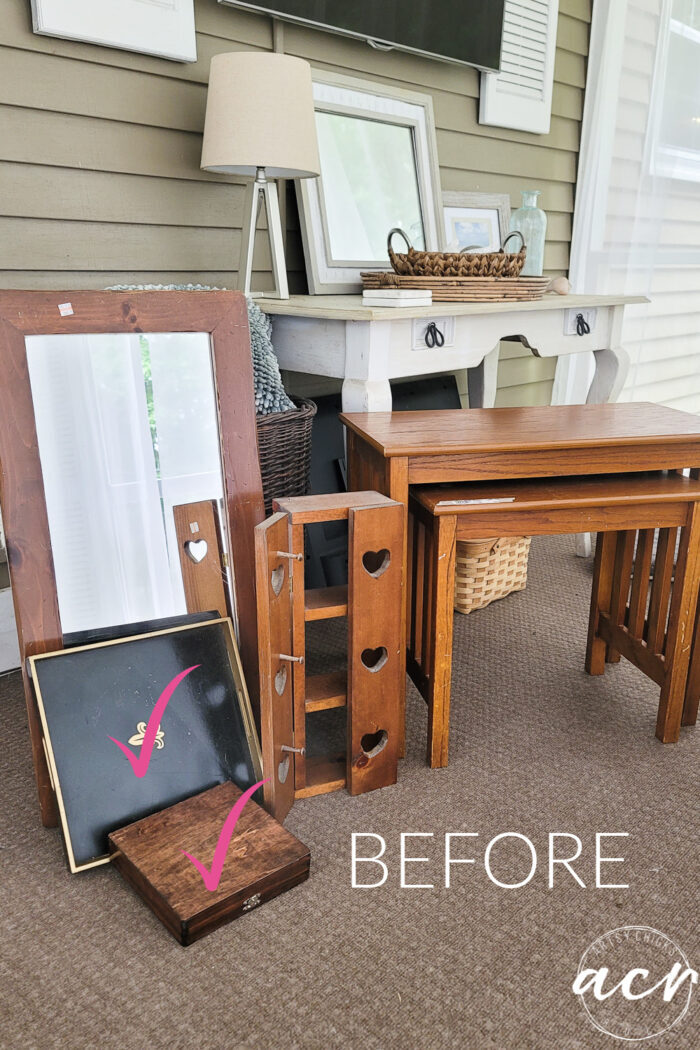 Right here with my latest thrifty haul.
You can read more about it here.
Butterfly Jewelry Box
Here is how it looked before I did anything to it.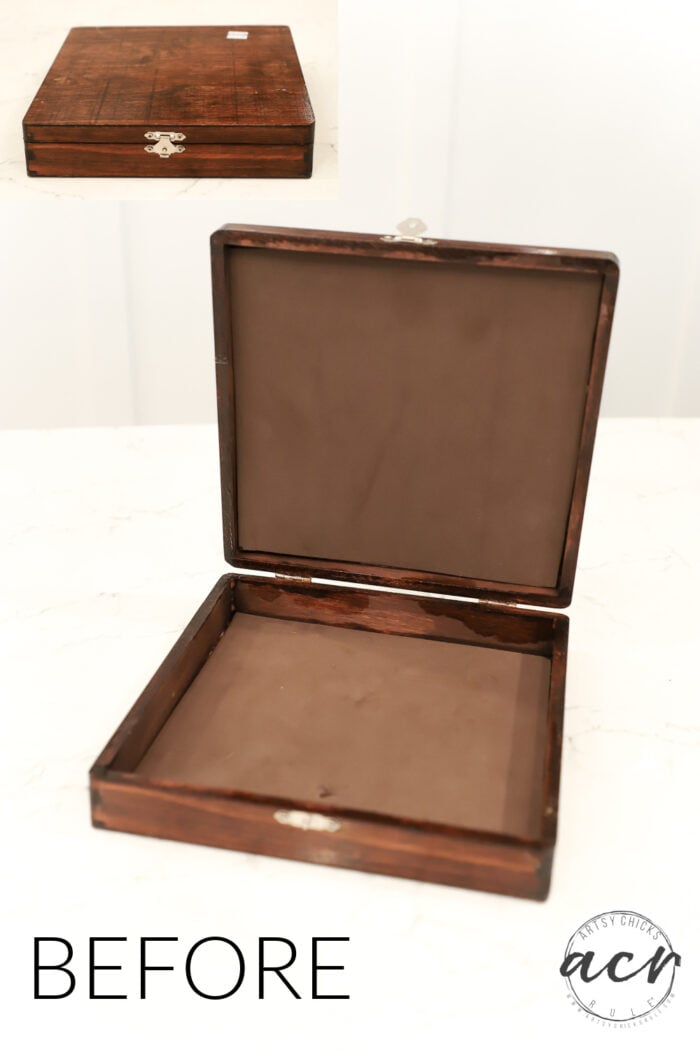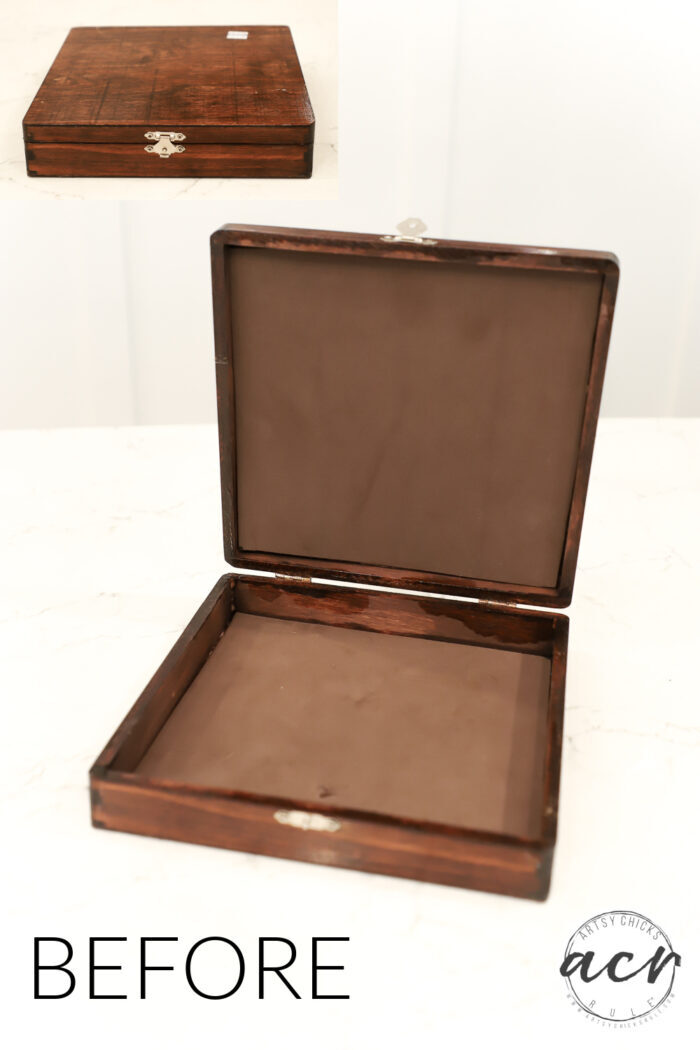 Blah. Boring! And not even done well, look at that stain and finish.
I gave it a light sanding because it was kind of slick.
Then gave it a cleaning with the TSP Alternative.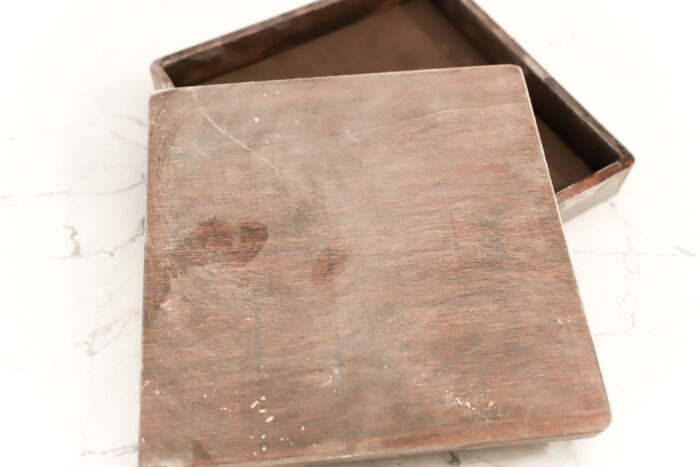 Oh! And as you can see, I removed all the hardware.
I decided to keep the foam inserts and just cover them with this velvety fabric. (the foam will help it to be soft so I thought that was a win-win)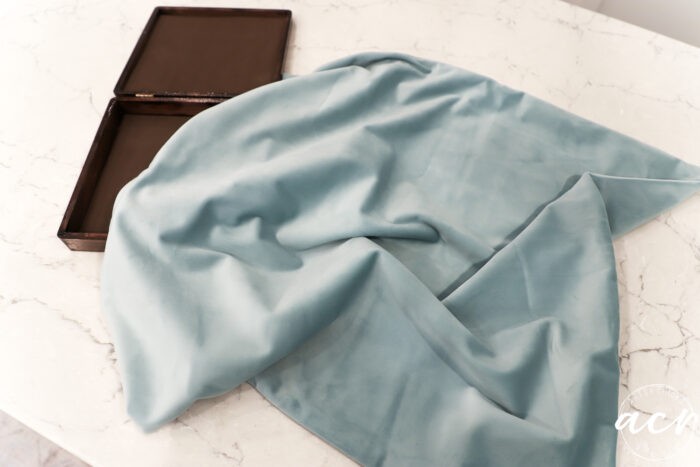 That velvety fabric is actually an extra pillow case that I didn't need. I bought them for our bed and only had a need for 3 pillows but this came in a set of 2. I saved it for just this purpose!
Here's the link if you are in need of large pillow cases like this one. I love them!
Here's a shot of them in our room…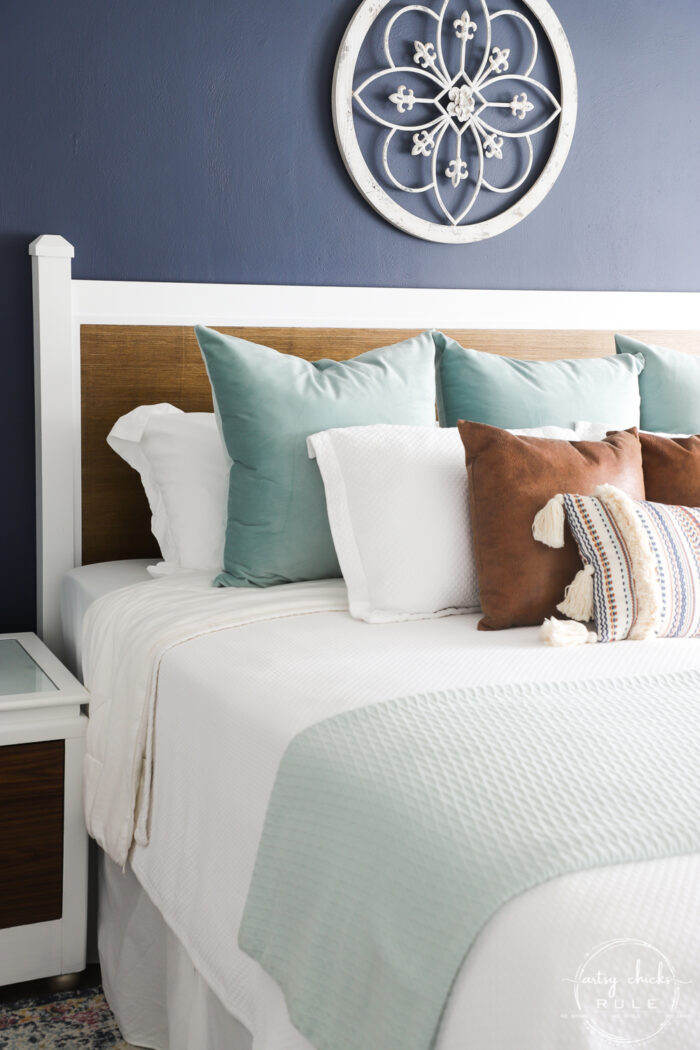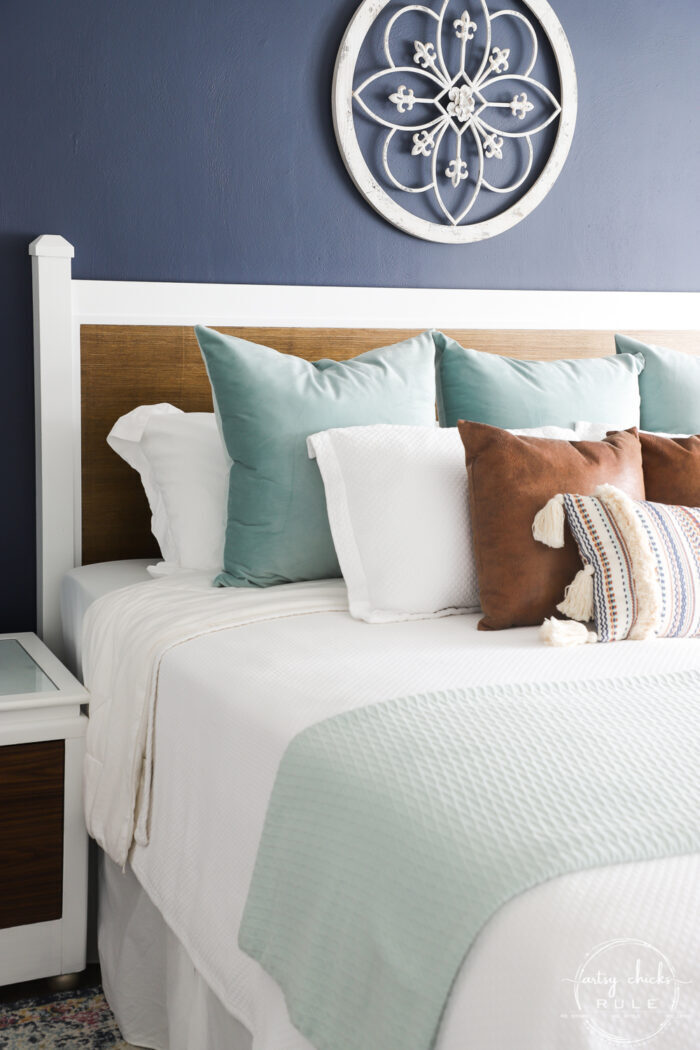 I taped up the foam so it would not get painted, and then sprayed the whole box with Zinsser Shellac primer. (forgot to get a photo of that) I wanted to make sure it wouldn't bleed so used that.
Once that was dry, I gave it two coats of Satin White spray paint.
While that was drying I cut the fabric to fit. I used my mat and cutter to cut the fabric.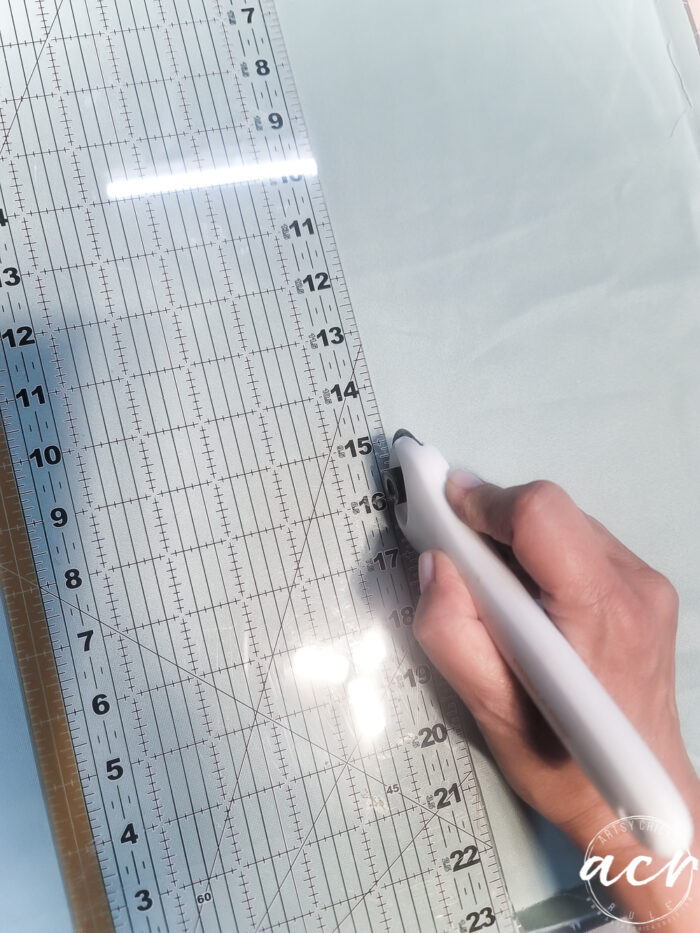 Before I put it in though, I decided to caulk to make nice, clean seams around the edge.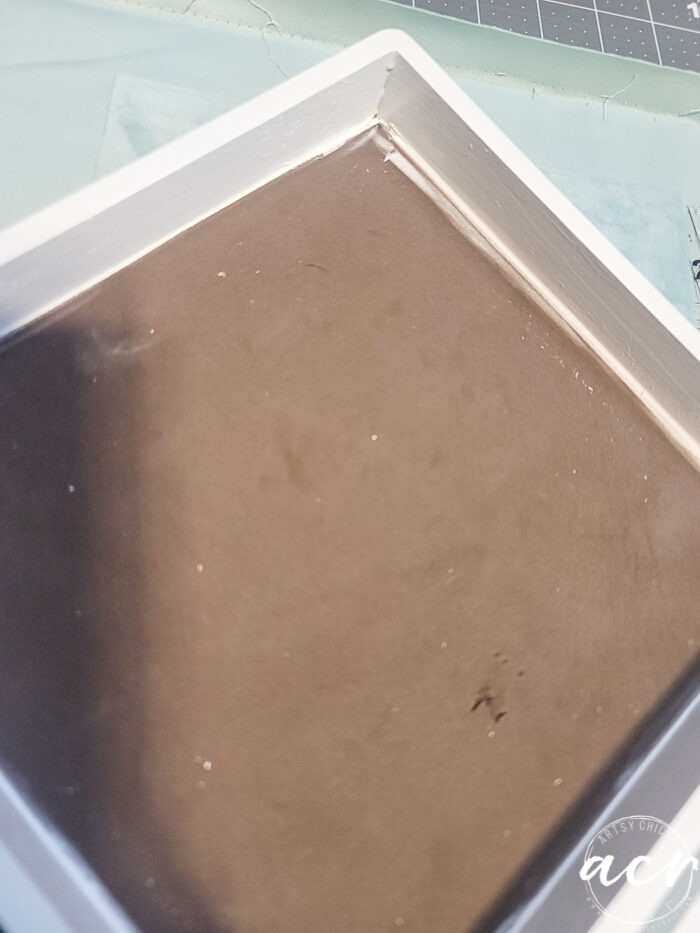 Then I used Decoupage and Transfer Gel to attach it to the foam.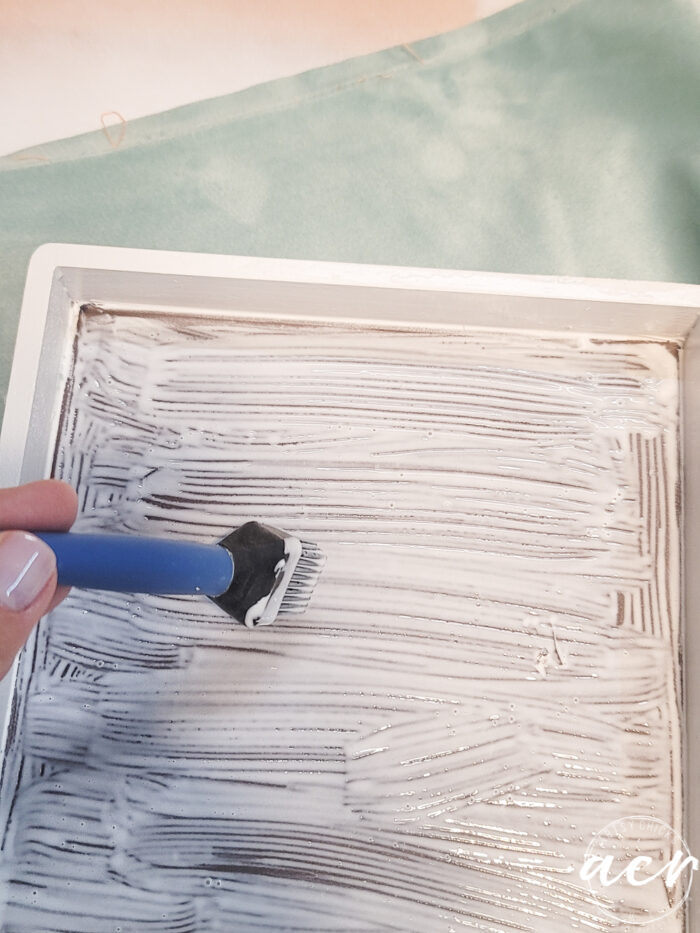 And…ta da!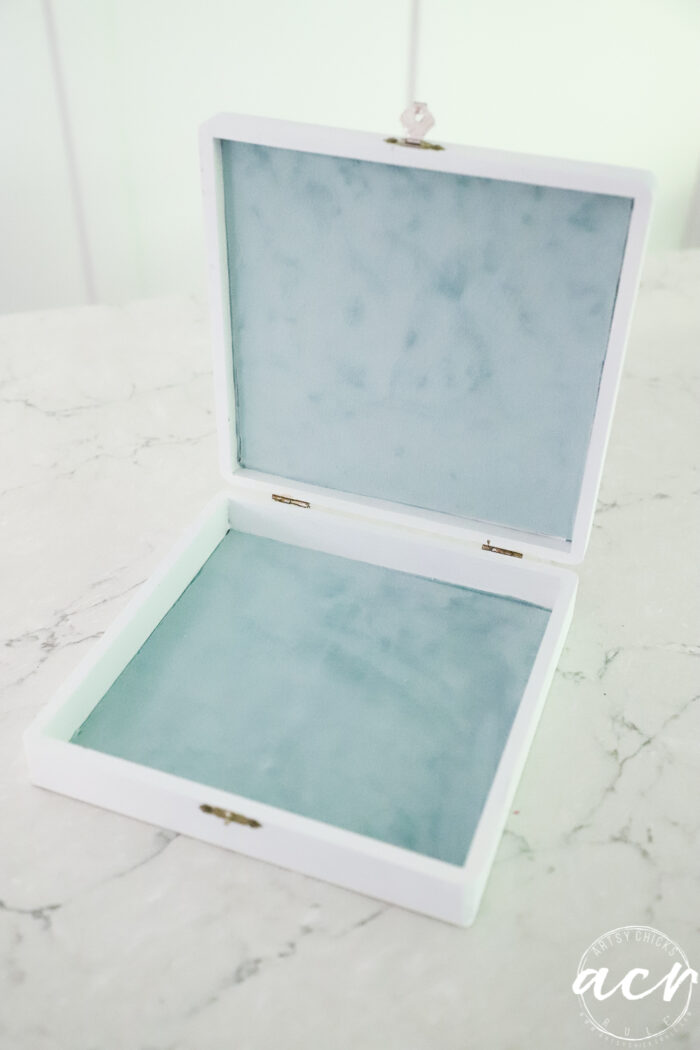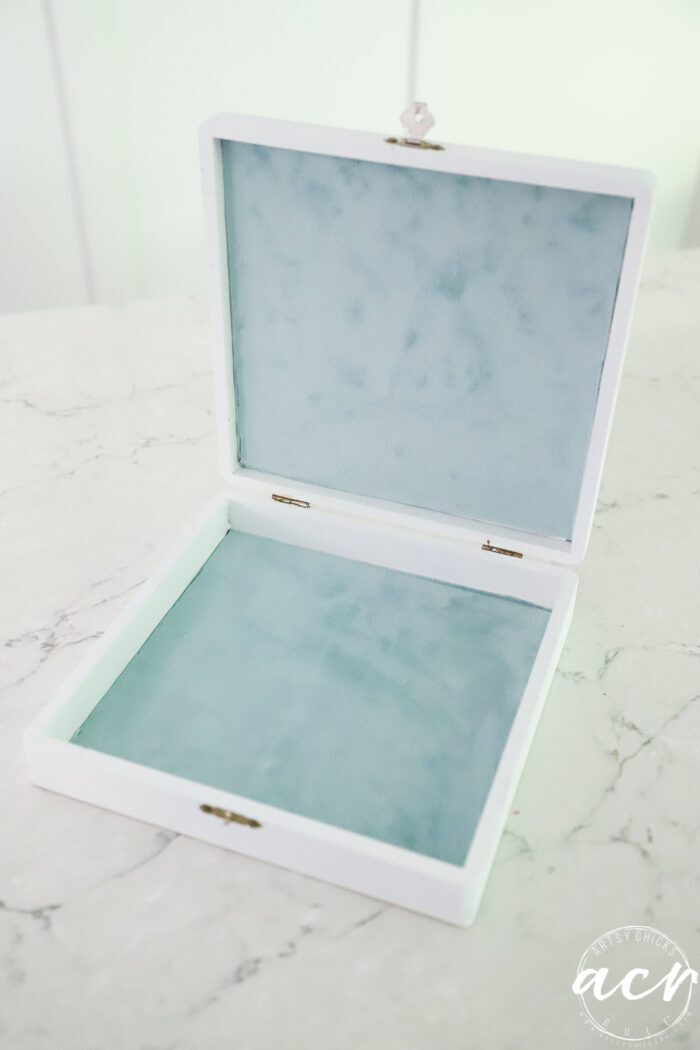 Look how gorgeous that fabric is.
I also sprayed the hardware in a "hammered" gold finish.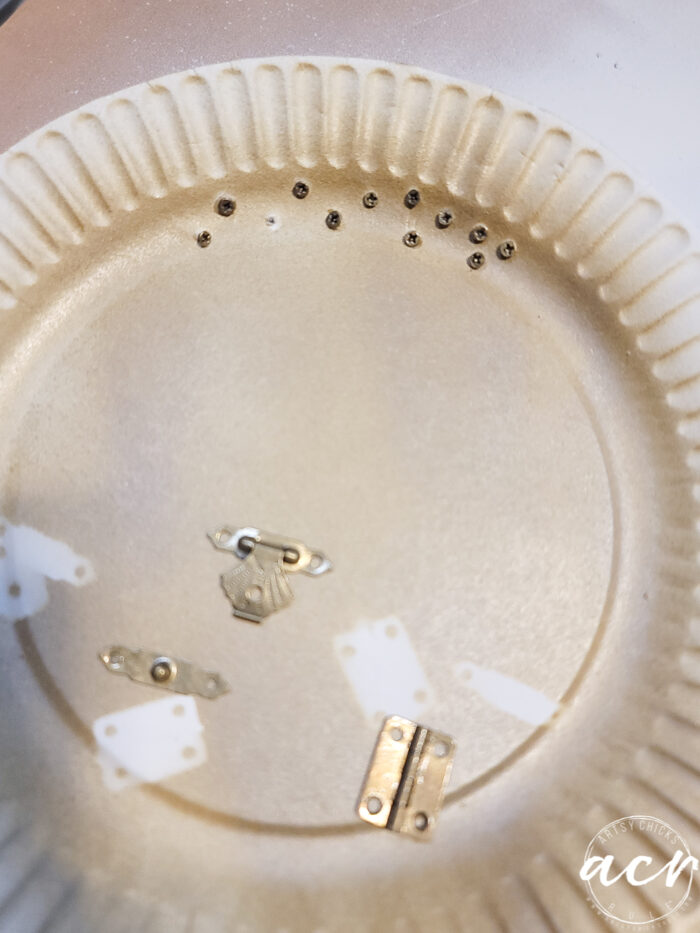 A little trick for tiny screws, just stick them into a paper plate like this to get the tops.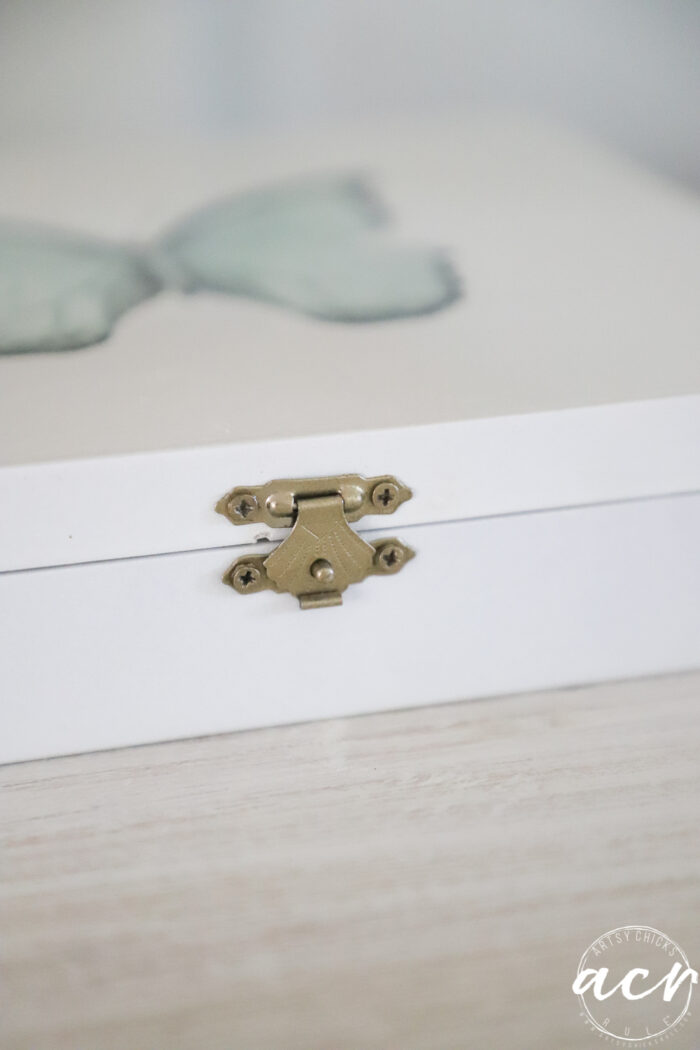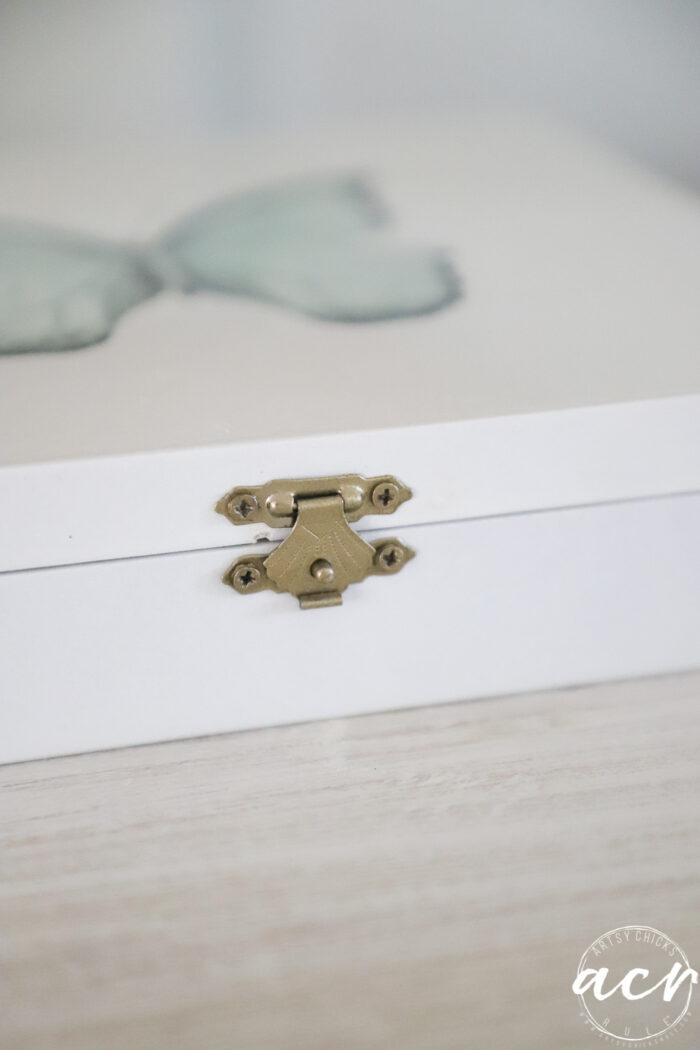 The icing on the cake though is the pretty aqua butterfly! This is part of that same transfer I used on the Butterfly Tray last week.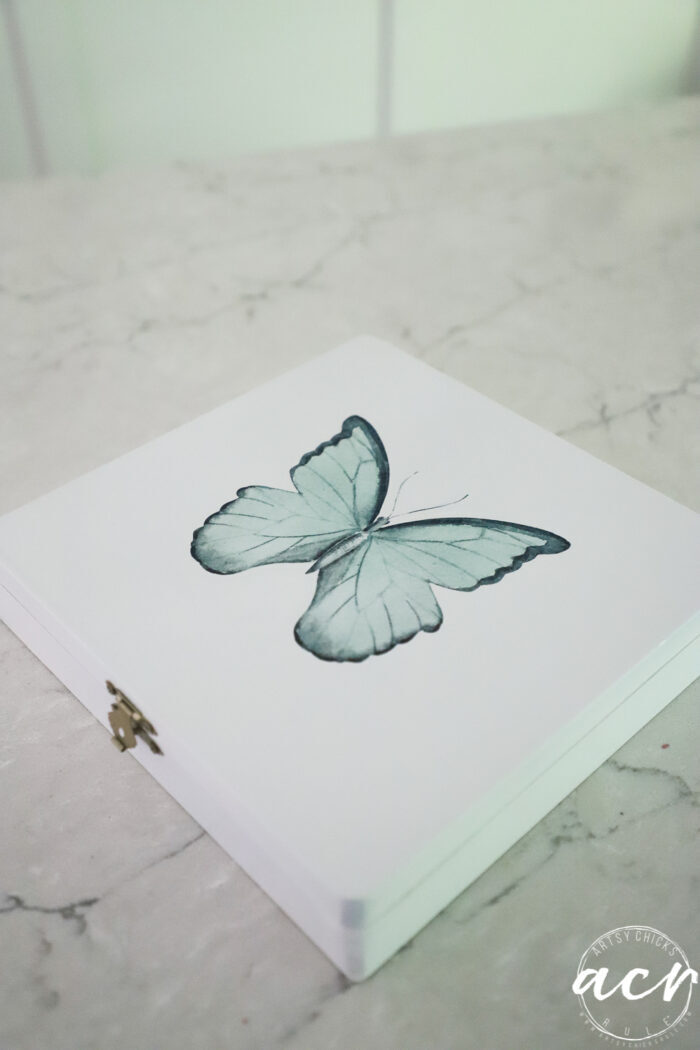 I sprayed it with that "triple thick glaze" spray sealer again. It's not really that thick, in my experience, but does give a nice, glossy sheen that seems very protective.
Perfect as a jewelry box but you could really use it for anything.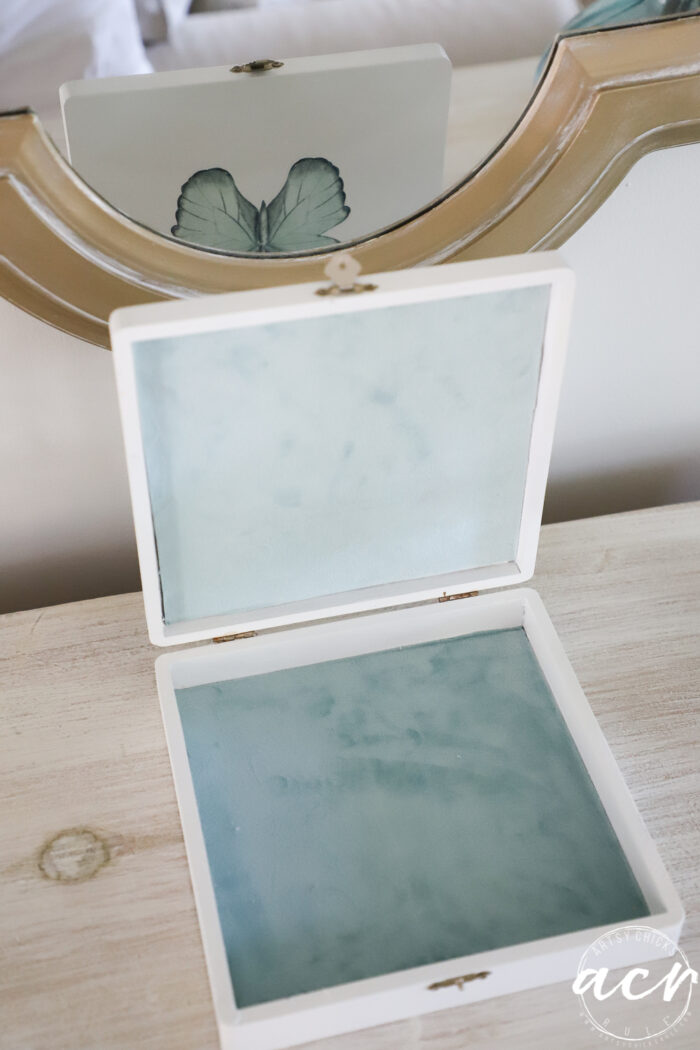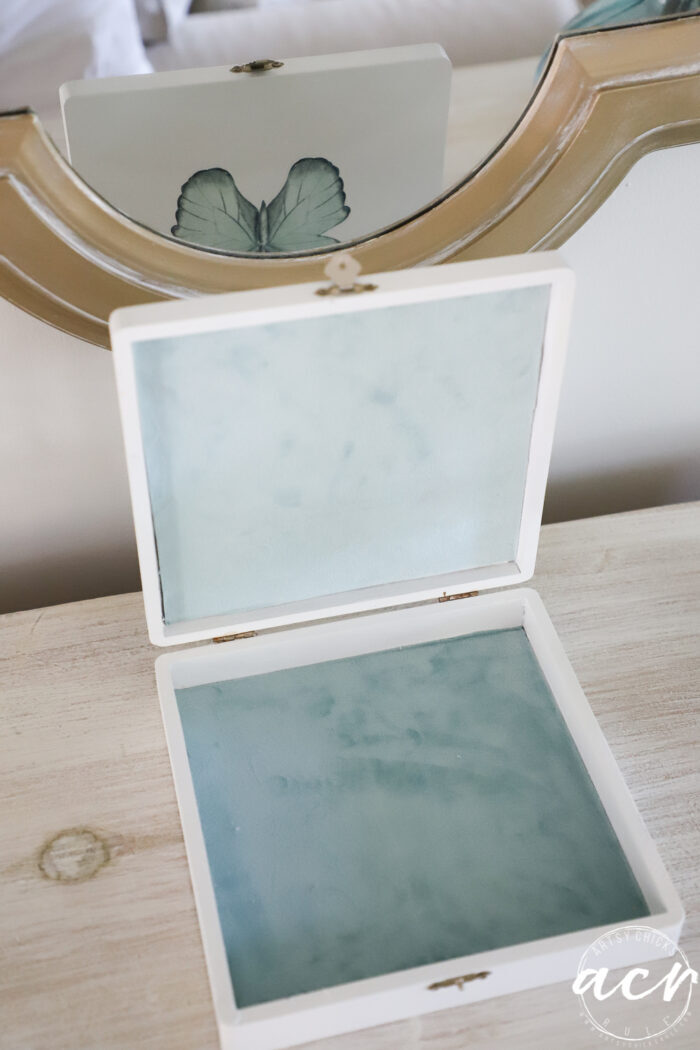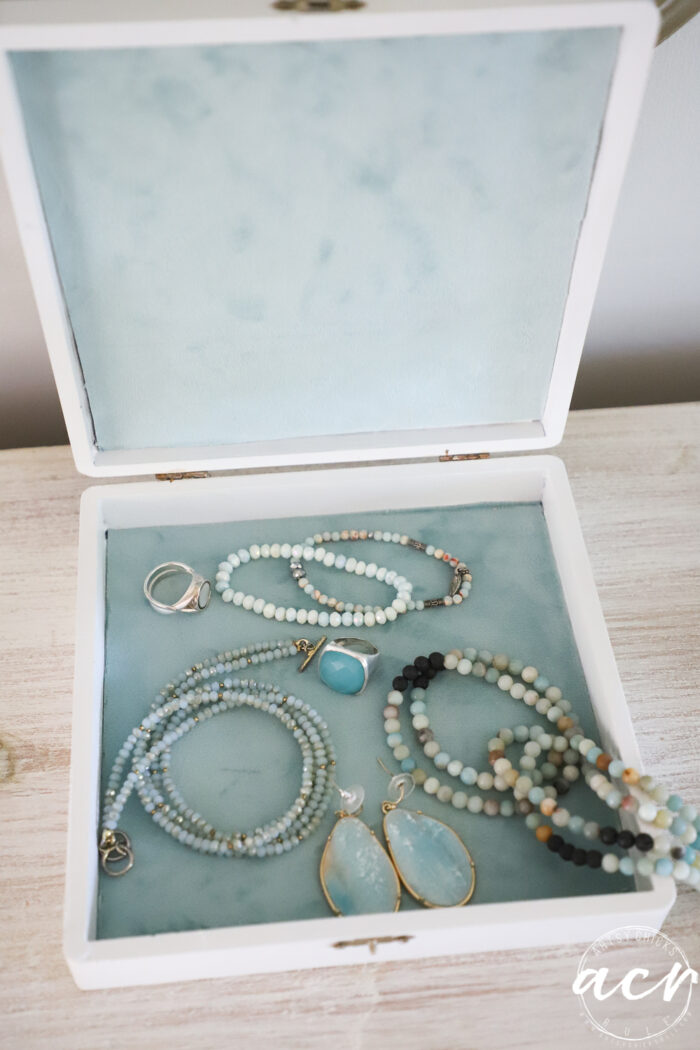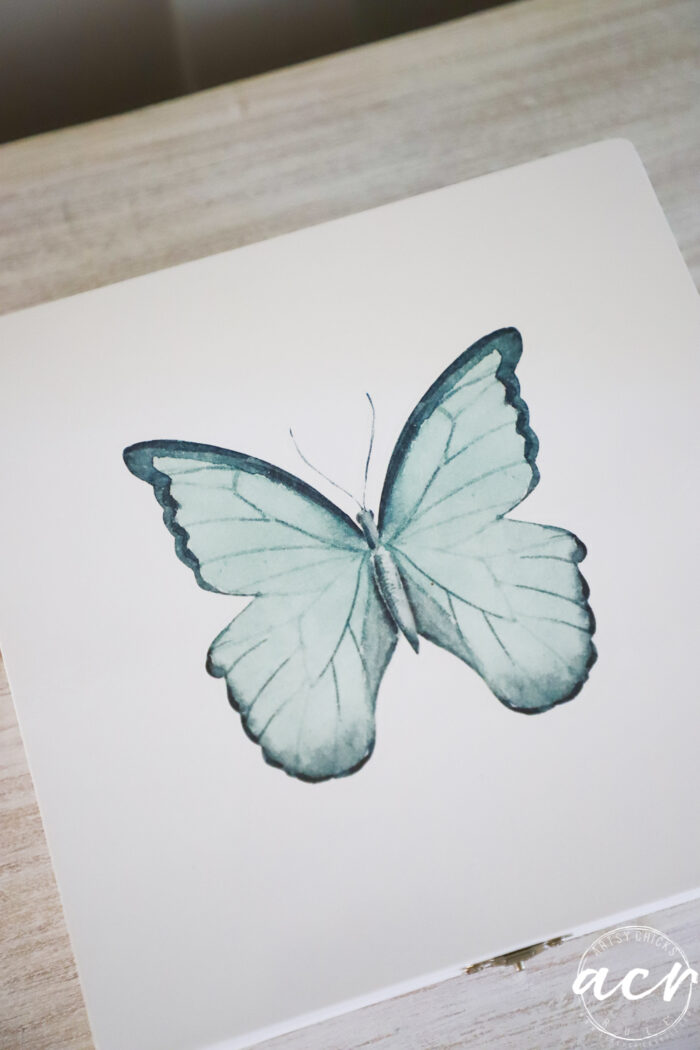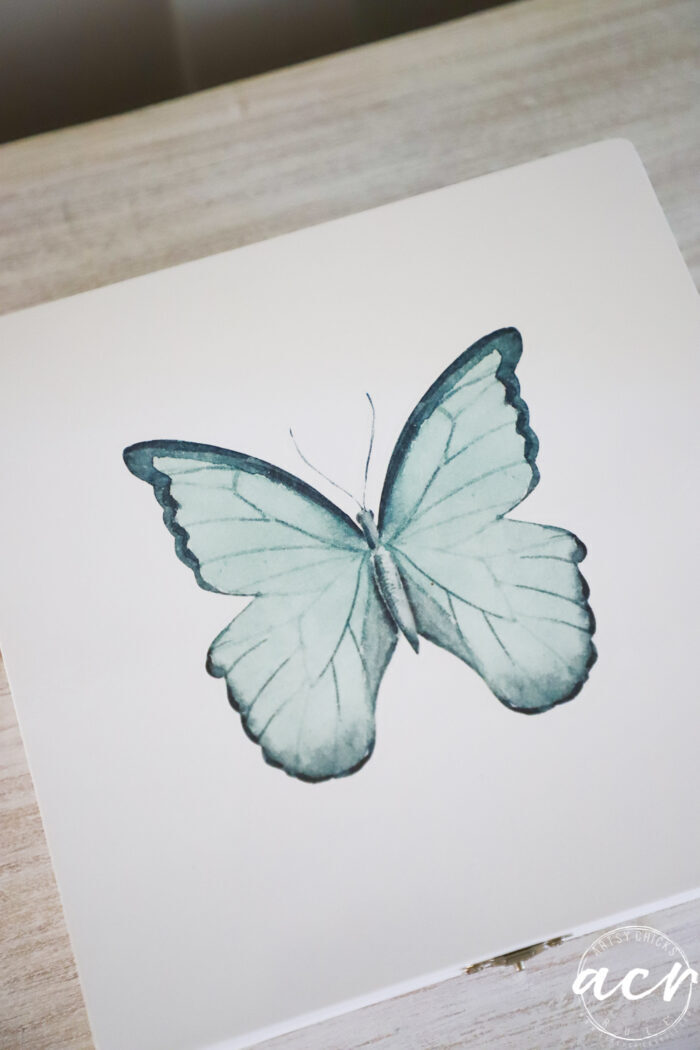 Perfect! I just adore it.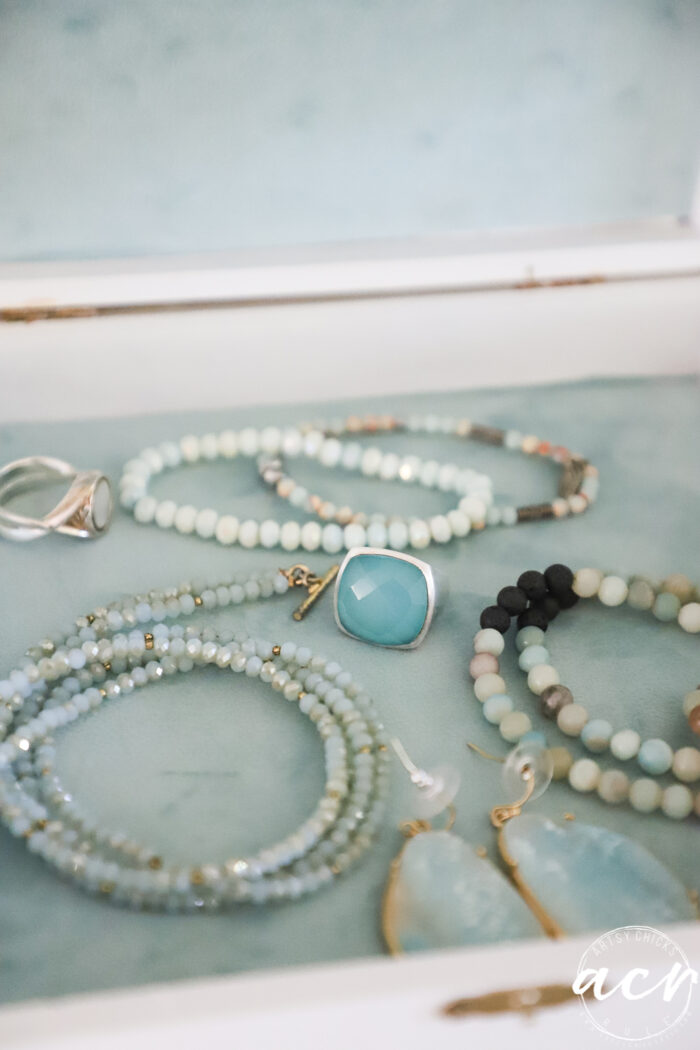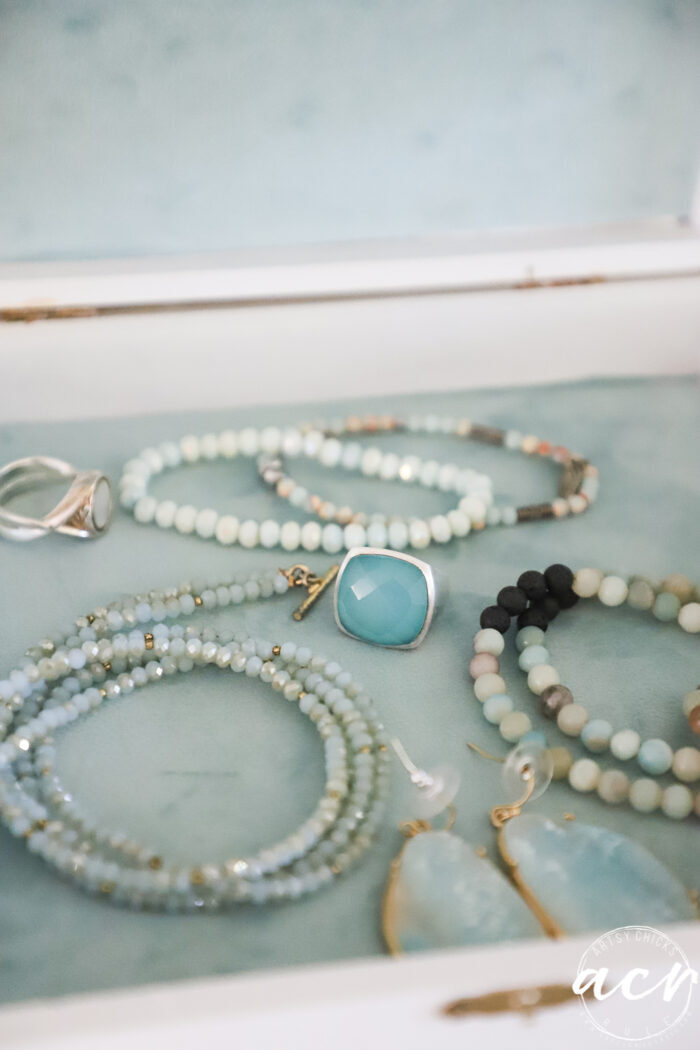 Aqua jewelry, of course! ;)
PIN it to save it!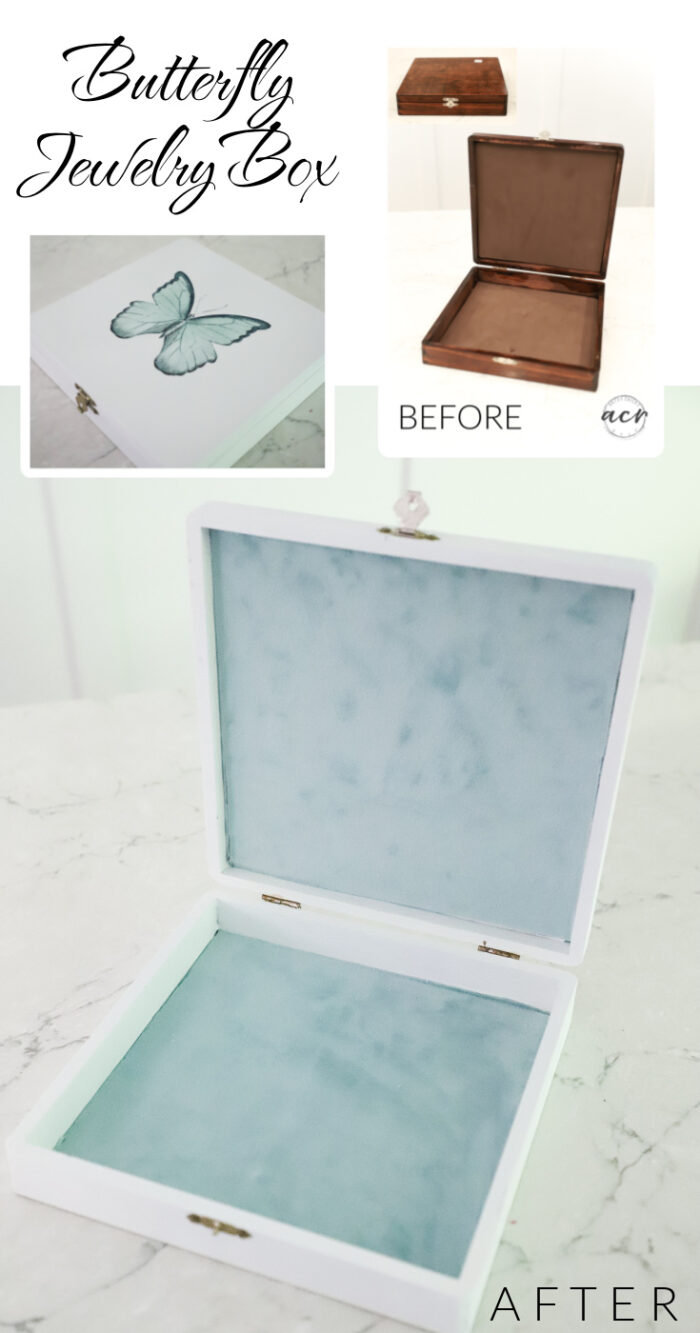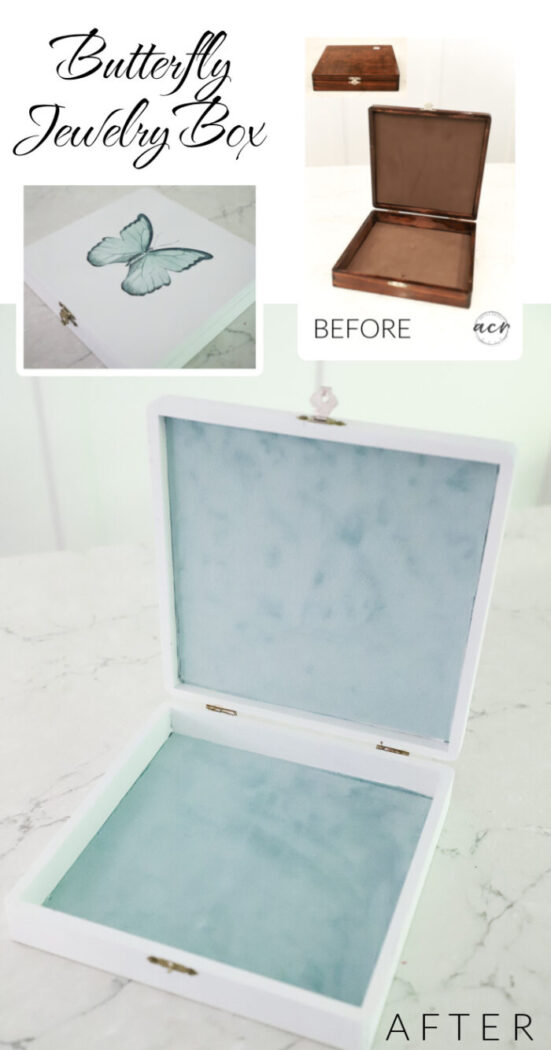 I hope you have a wonderful week! See you later this week with another fun makeover. :)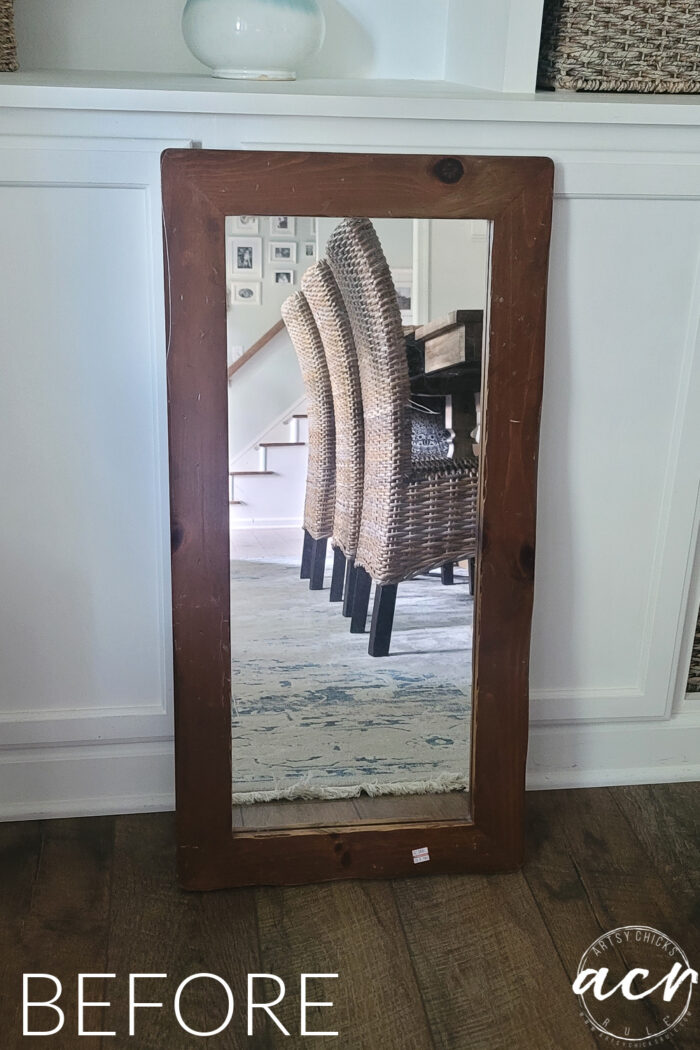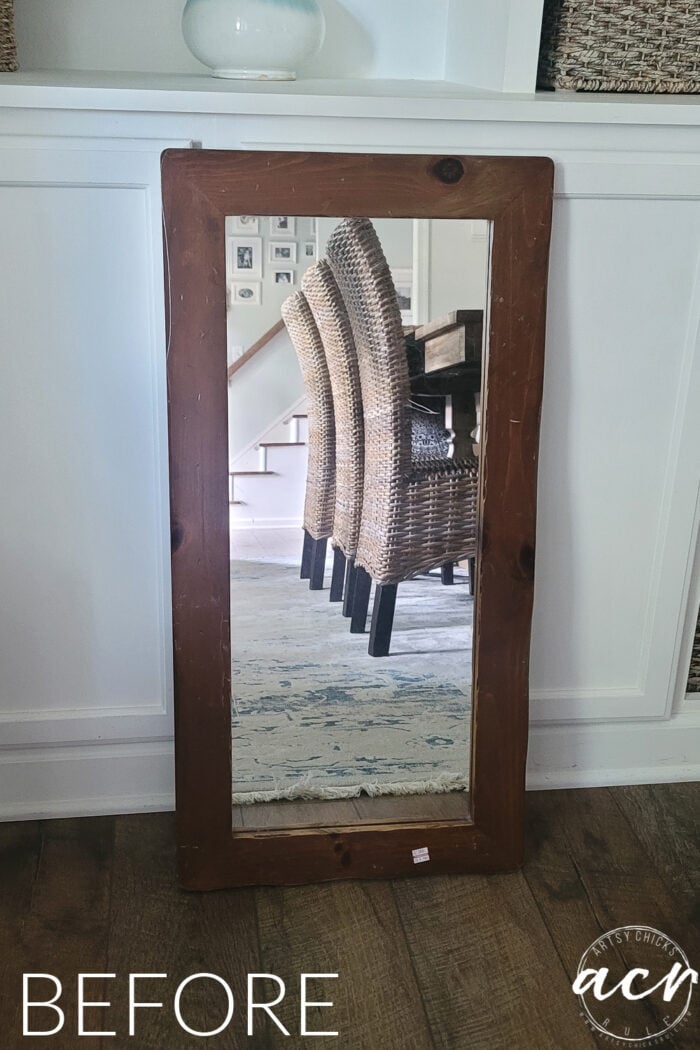 UPDATE!! See it now, here!
xoxo