$3 Rush Footstool Makeover
This post may contain affiliate links. Please see disclosures here.
This $3 rush footstool from the ReStore got a brand new look! Simple with paint and stain.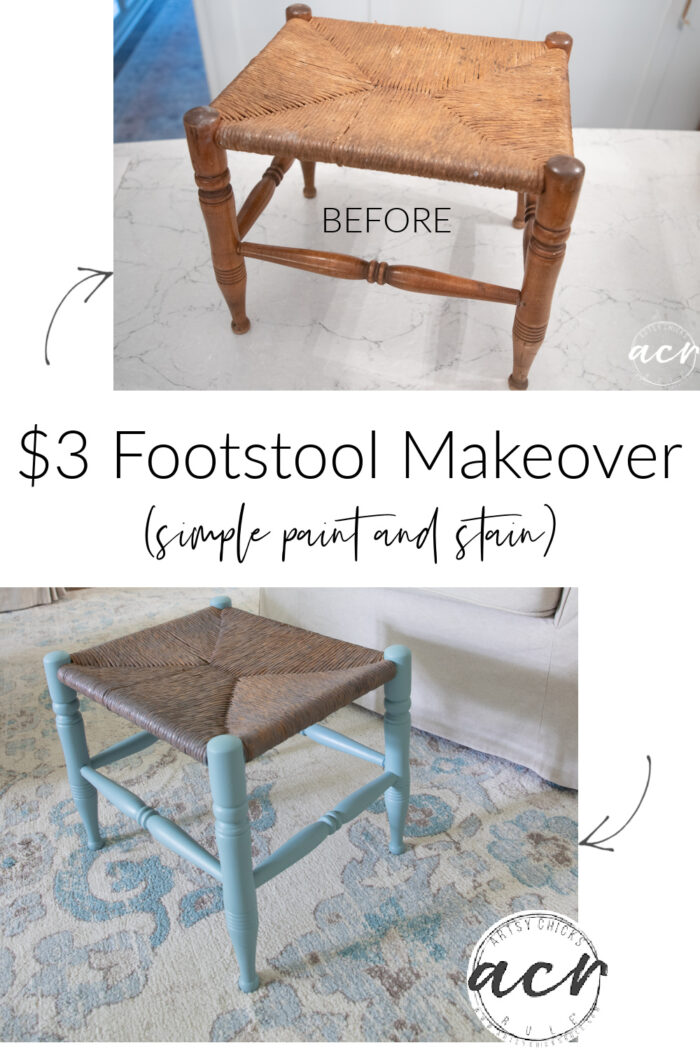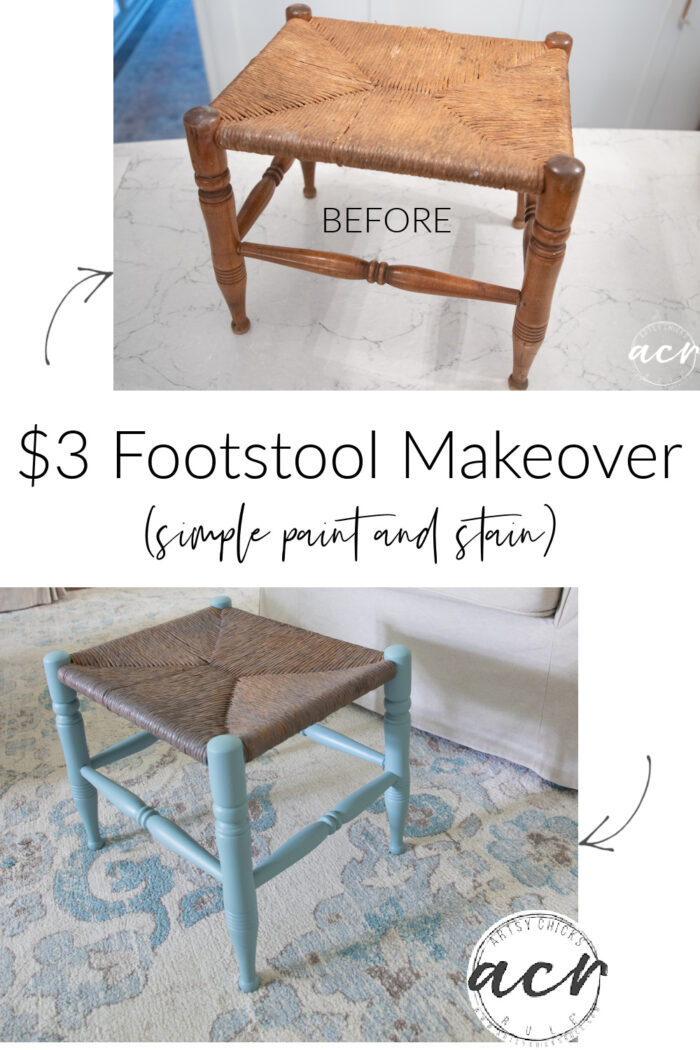 Hello beautiful friends!
I hope you had a wonderful weekend. Can you believe it's August? Why??? I am not ready for summer to be over!
I am going to try to soak up as much of it as I can. Busy as we are.
Did I mention that our daughter got engaged and we are hosting a here engagement party at the end of this month? We've got lots going on around here!
So, I may be bringing a few more posts out of the archives this month. It's a good time to revisit some of those older posts that deserve a little love, right?
Today's post is this $3 ReStore find I picked up this past weekend. My guy and I were at Lowe's and The Home Depot (which are right by the ReStore) so he so sweetly asked me if I wanted to run by there while we were out. Well, of course! lol
And this is what I ended up grabbing and going with.
$3 Rush Footstool Makeover
Such a little cutie, how could I resist?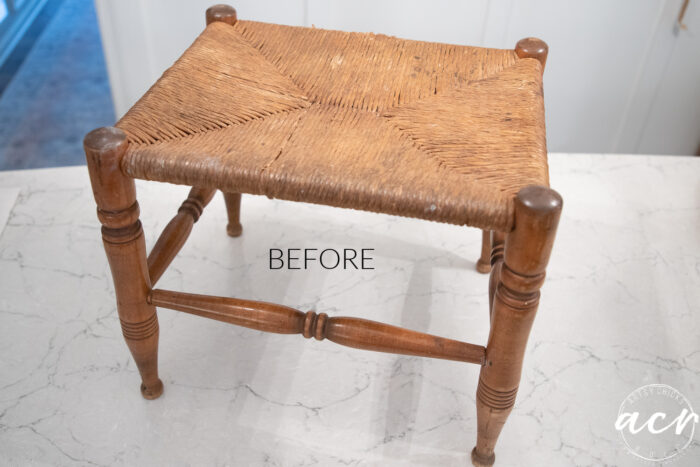 And for three dollars, nope, I'm gonna take it home and give it a brand new life.
But first things first, darn there was this…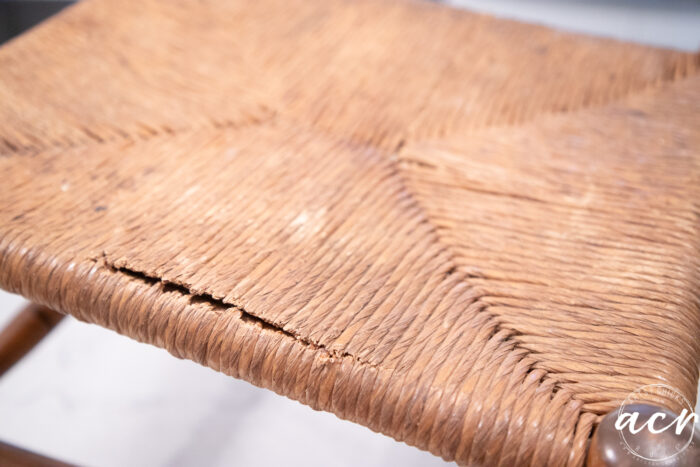 But no worries, I spread some of my E6000 glue underneath there and clamped it good.
That stuff sticks well.
MATERIALS LIST
While that was drying, I painted the wood. I did lightly sand by rubbing some 320 sandpaper over it all by hand quickly.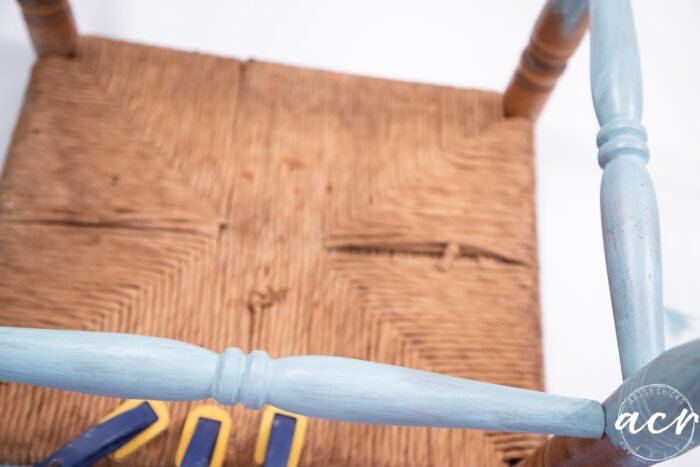 The finish was kind of slick so I wanted to make sure it was good to go.
After I had one coat of the blue paint on, I turned it upside down to test out a new color for the seat.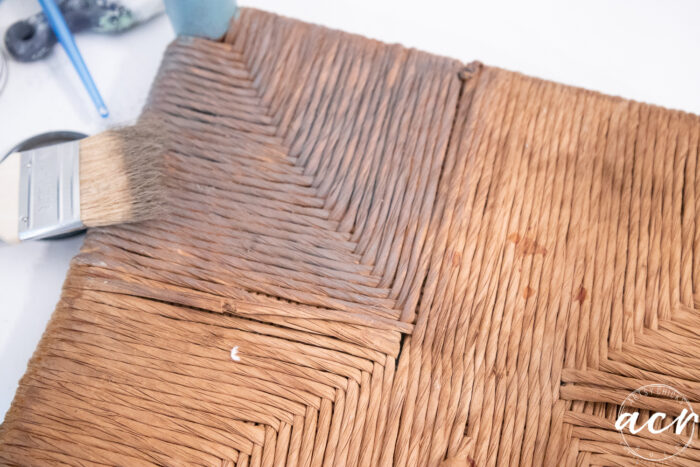 I wanted to make sure how it was going to look on the back before doing it on the top.
I liked it so went with it! (I applied it with a chip brush and pushed to get it into all the fibers…then wiped back with a paper towel)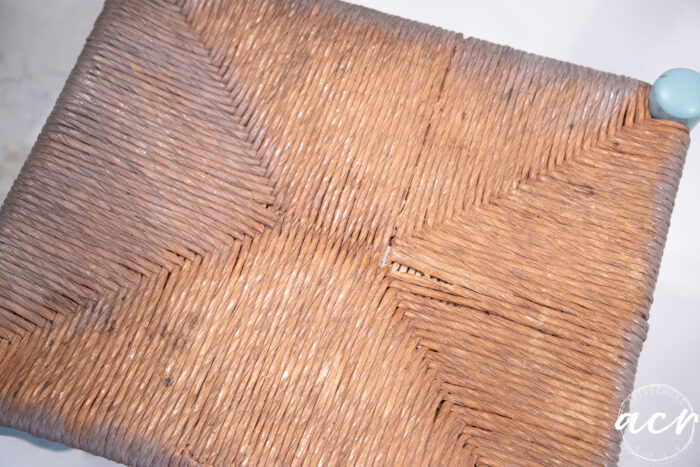 This is the Driftwood Stain that I love so much, by the way.
I used it over pretty blue paint on this console, on this dresser, and on this table.
I love how it took the orange out and gave it a much nicer color.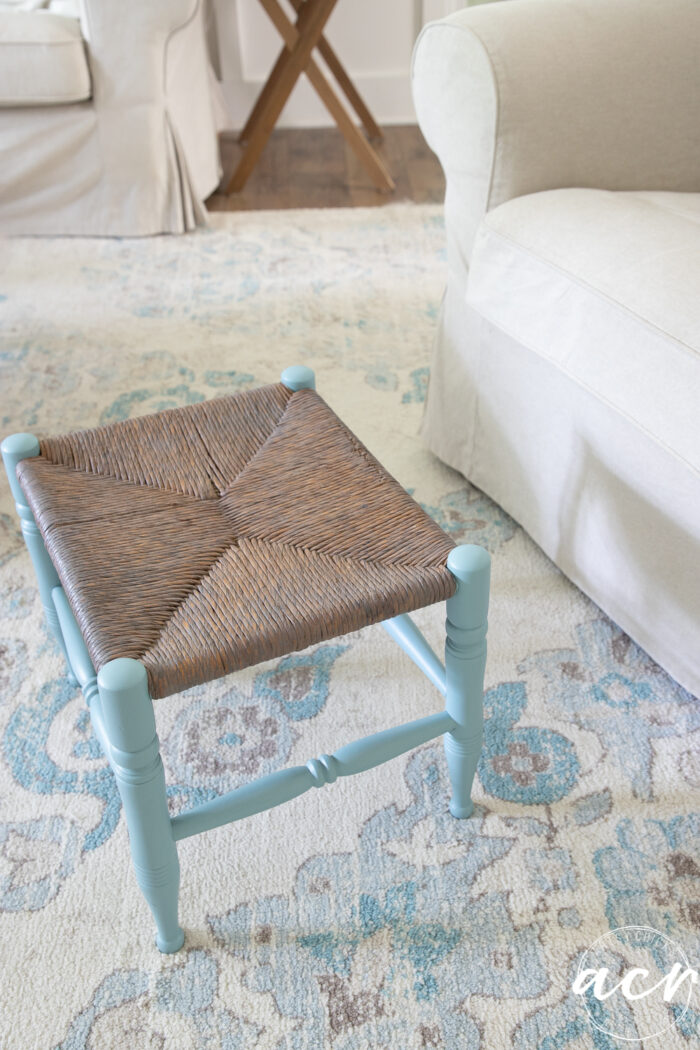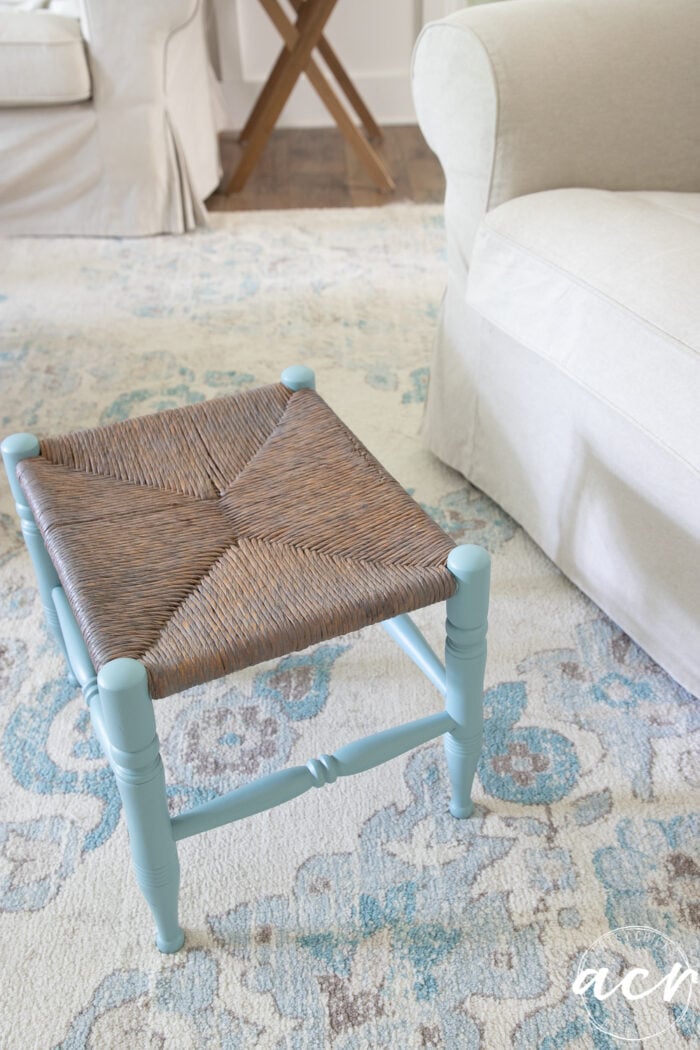 And I did 2 coats of the Heirloom blue paint. (which needed no top coat since the topcoat is built-in with Fusion)
That made this super quick and easy makeover.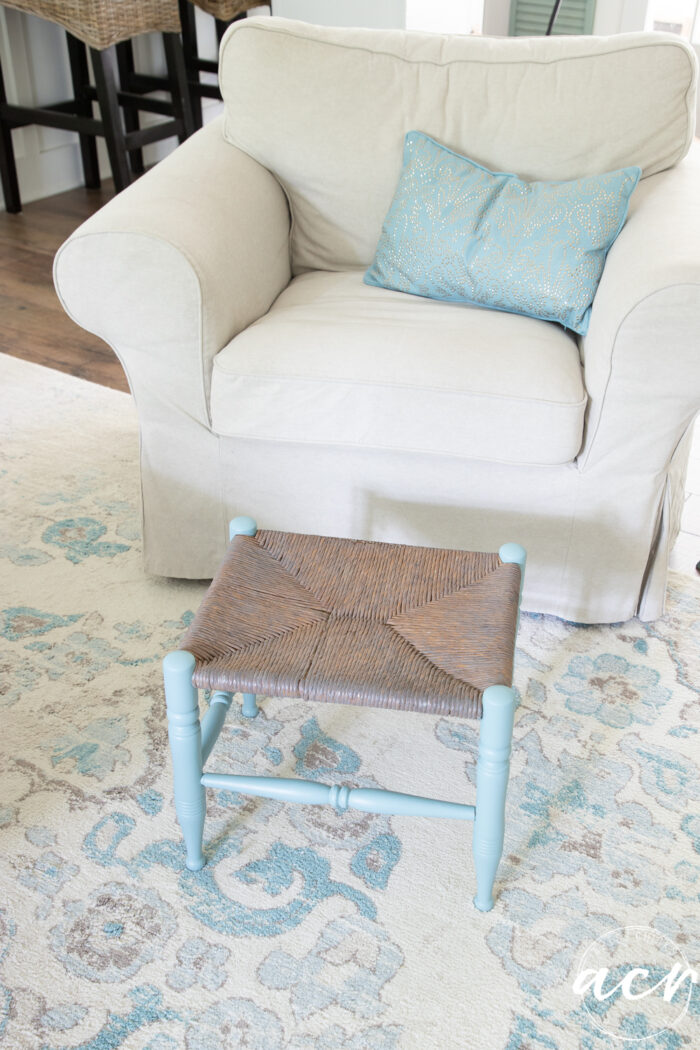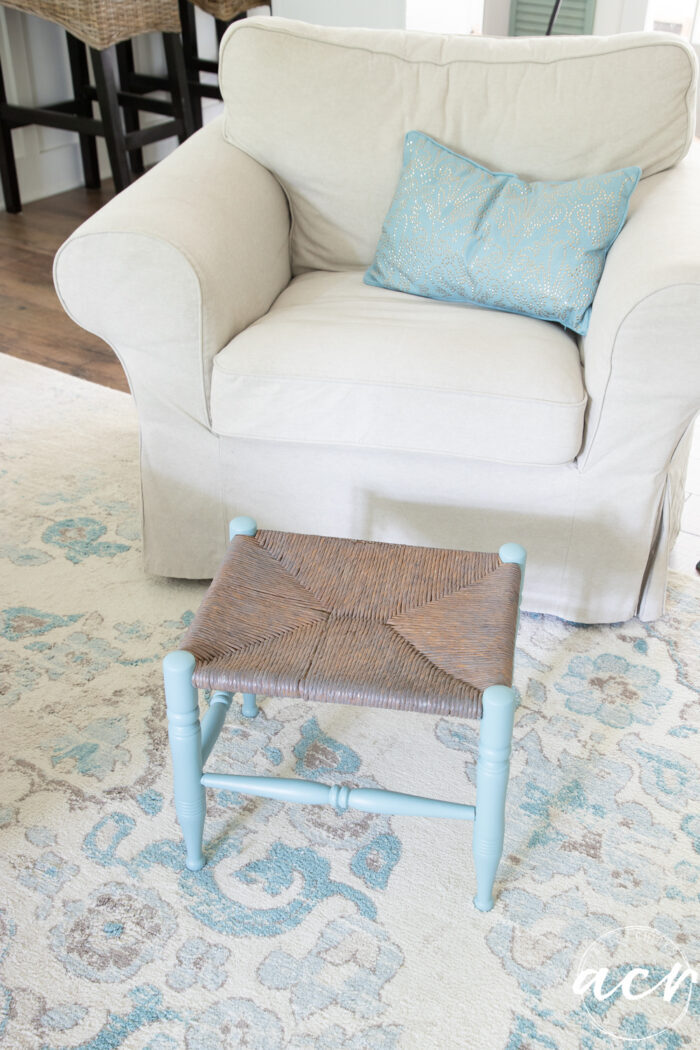 Isn't it cute?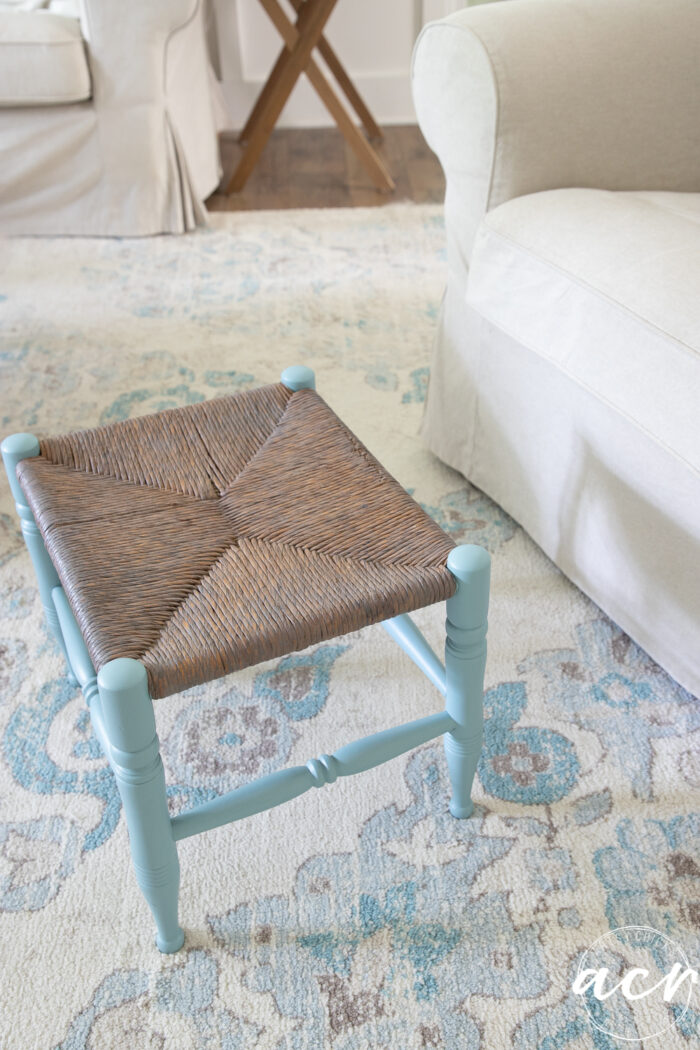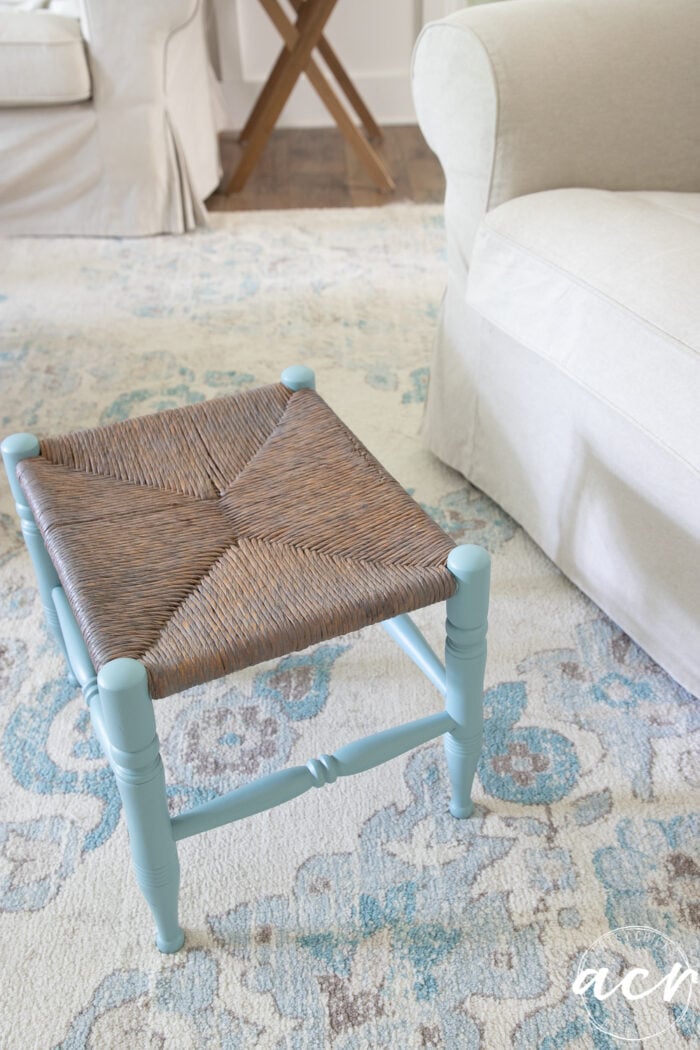 So much better.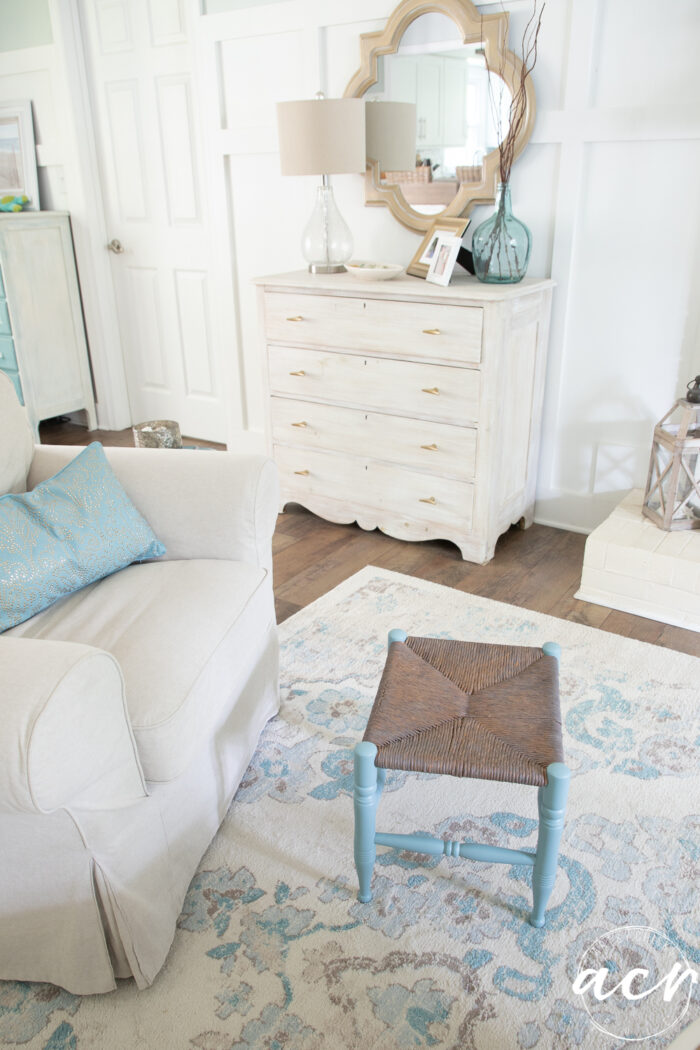 Goes great in my living room but I am not keeping it since I already bought a small pouf ottoman for here.
(here's a link to the rug)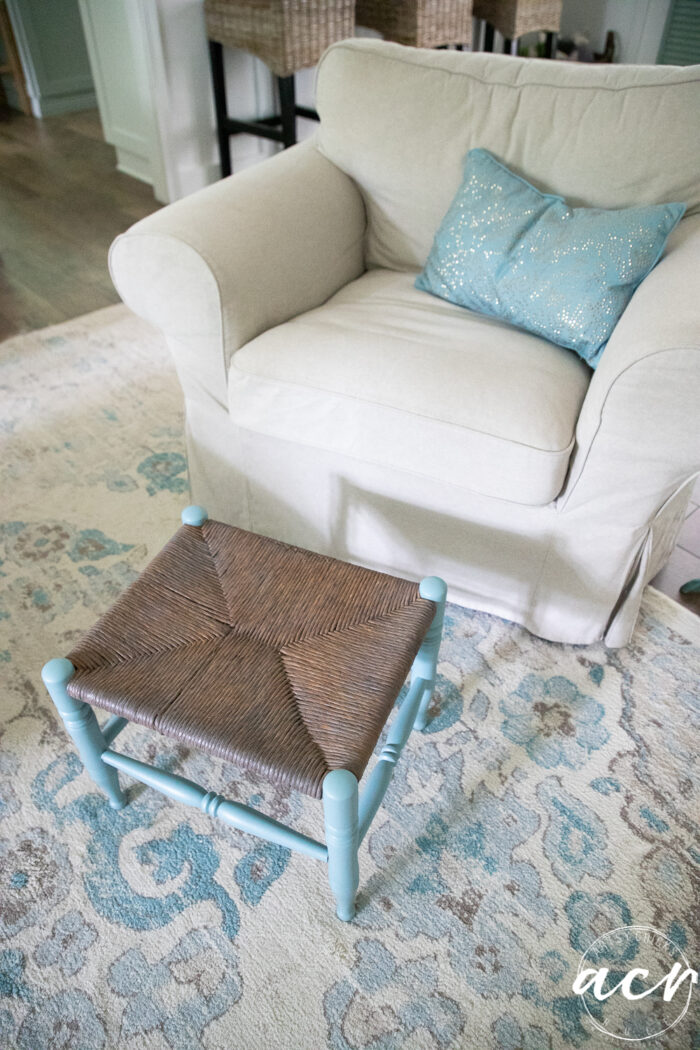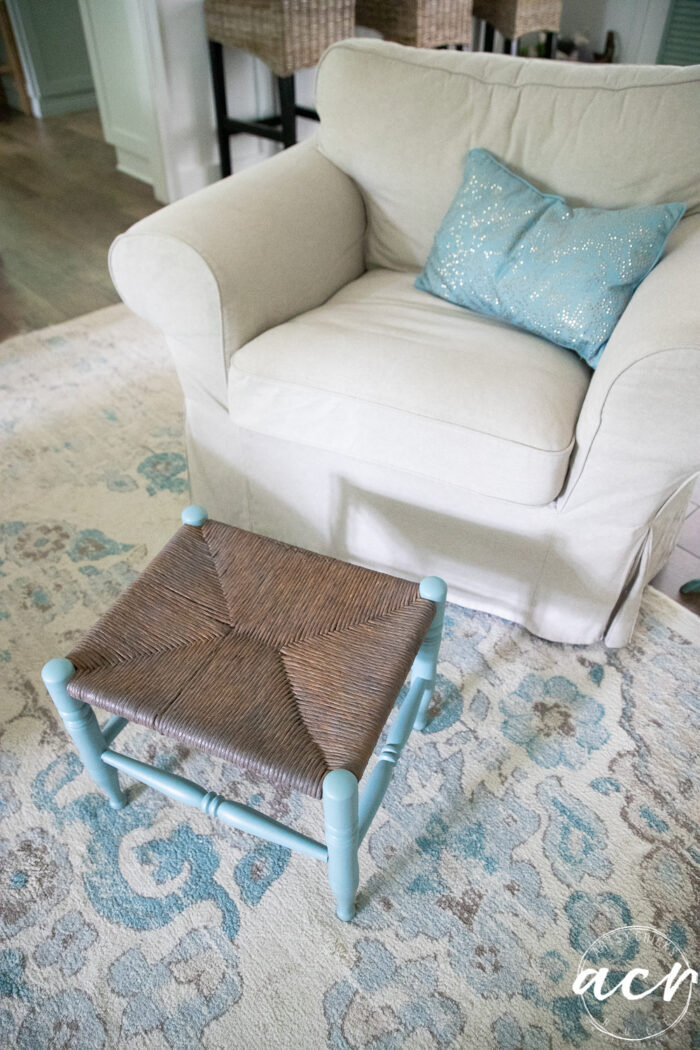 Up close…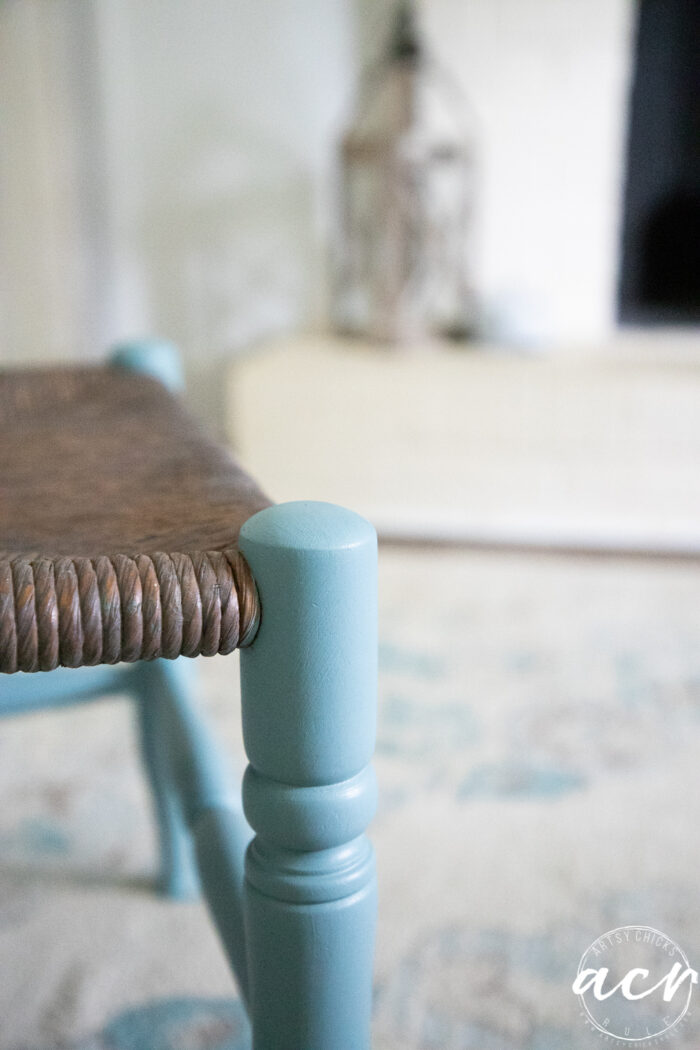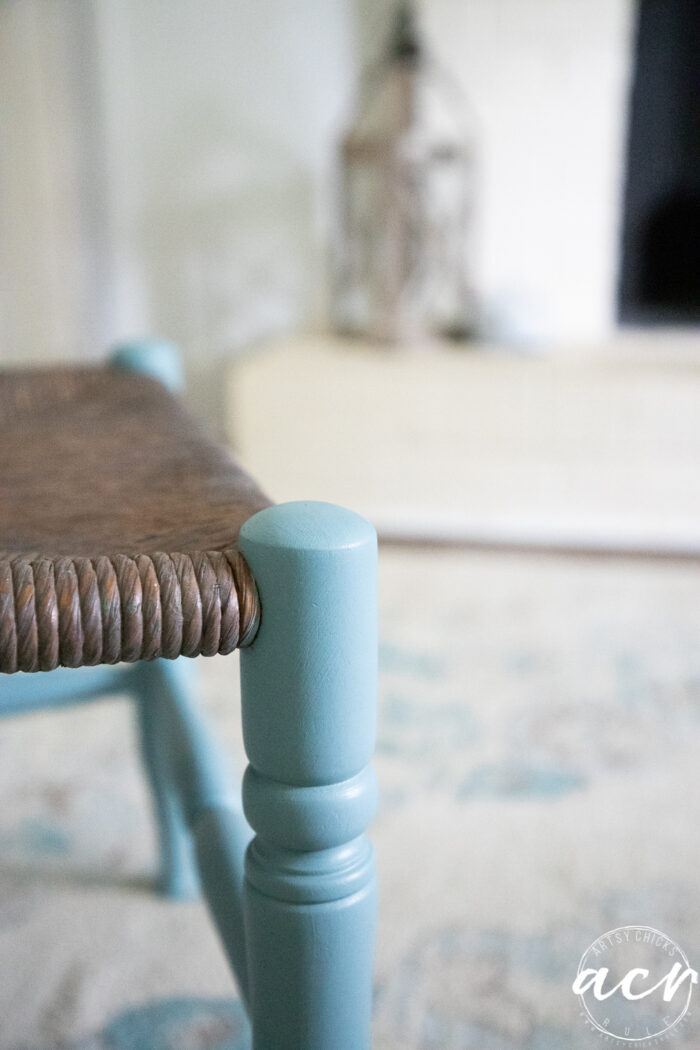 I love this paint.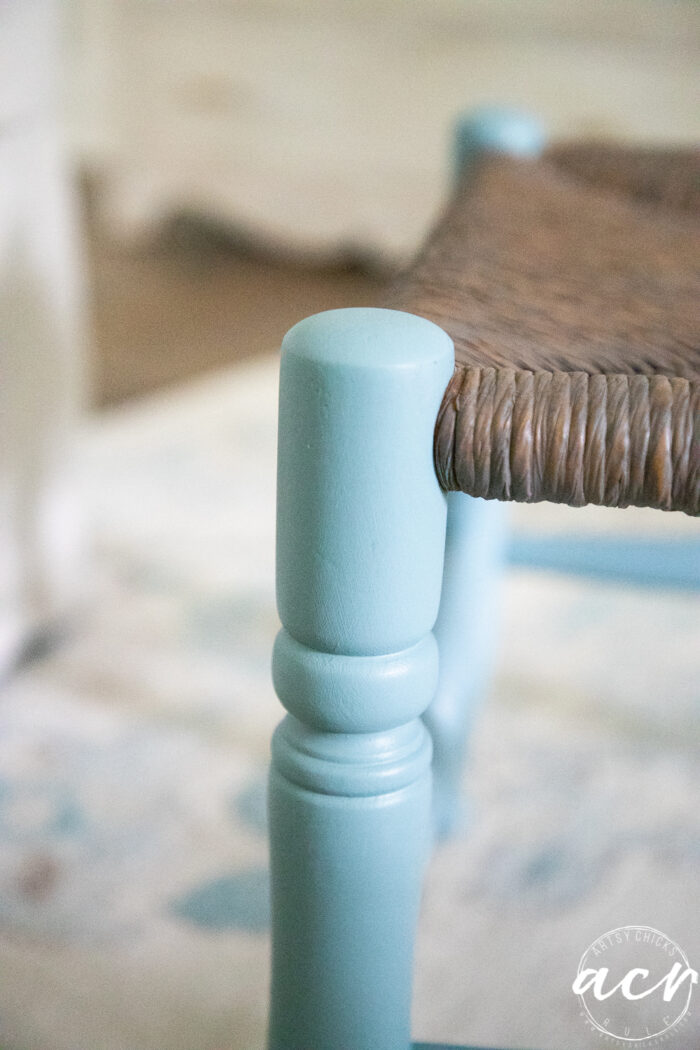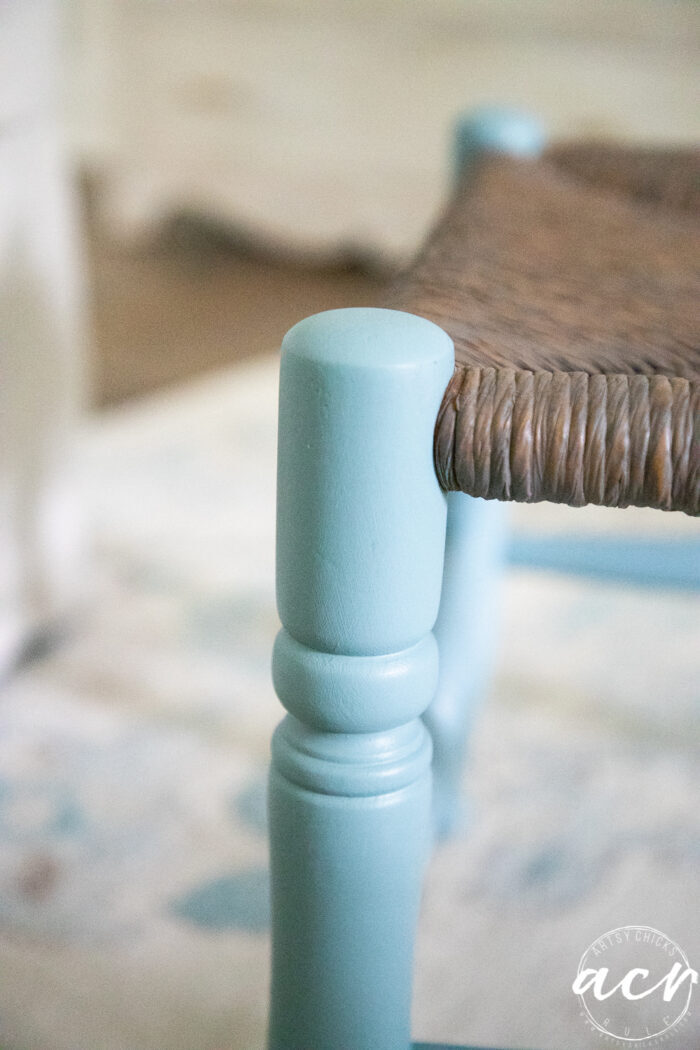 I asked Ryder to come over for a little photo shoot. :)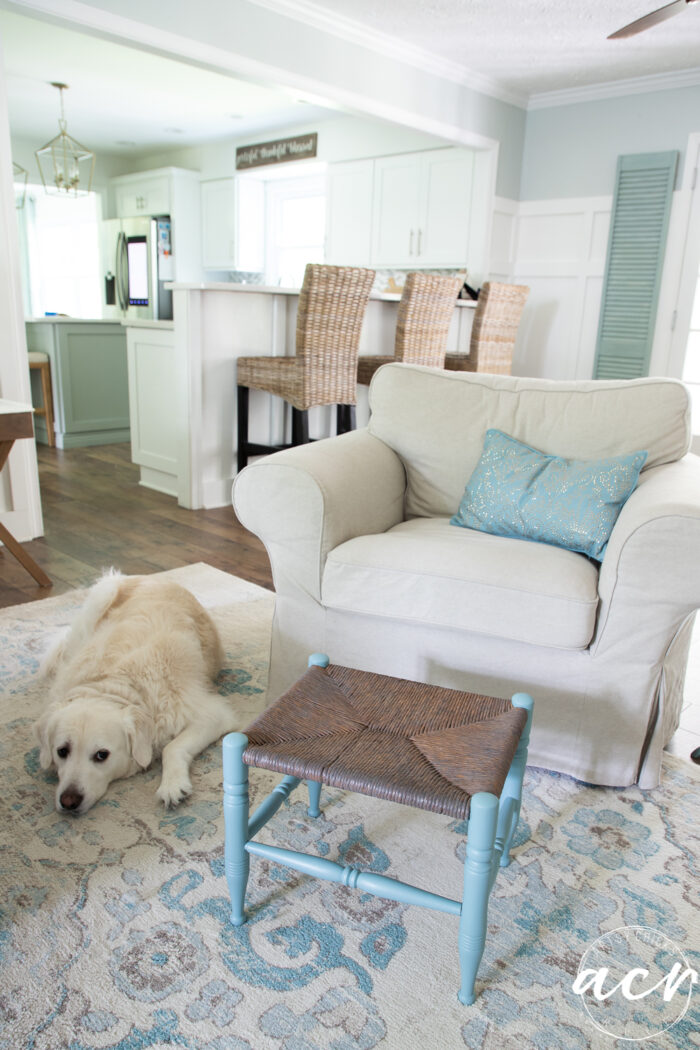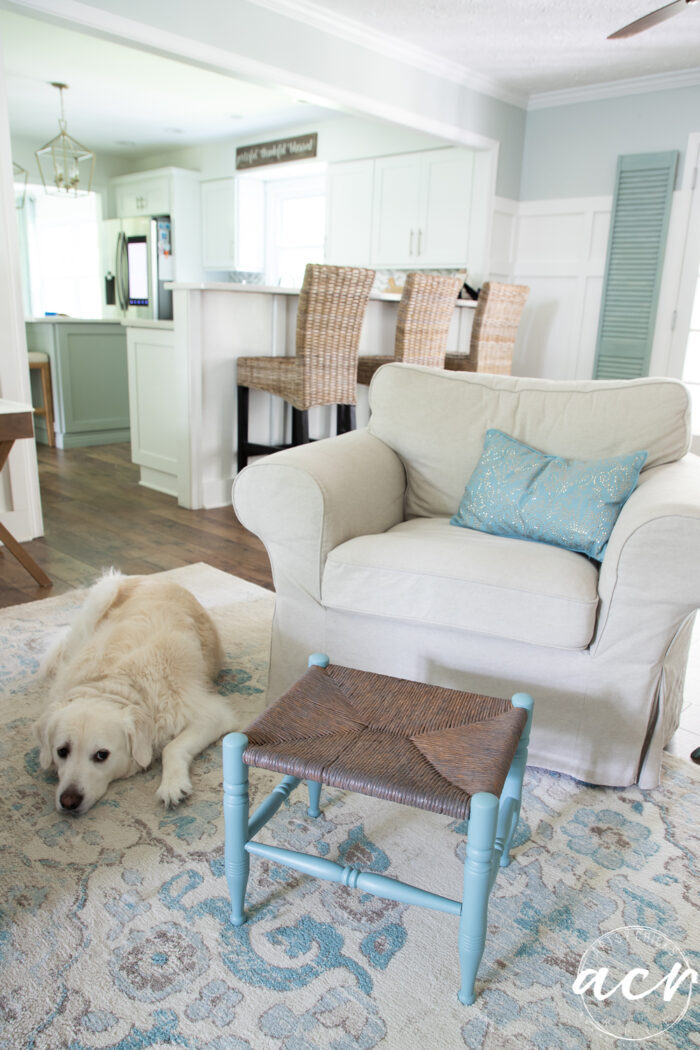 He obliged me. hee hee
He's a sweetie and the best boy!
PIN this to save it!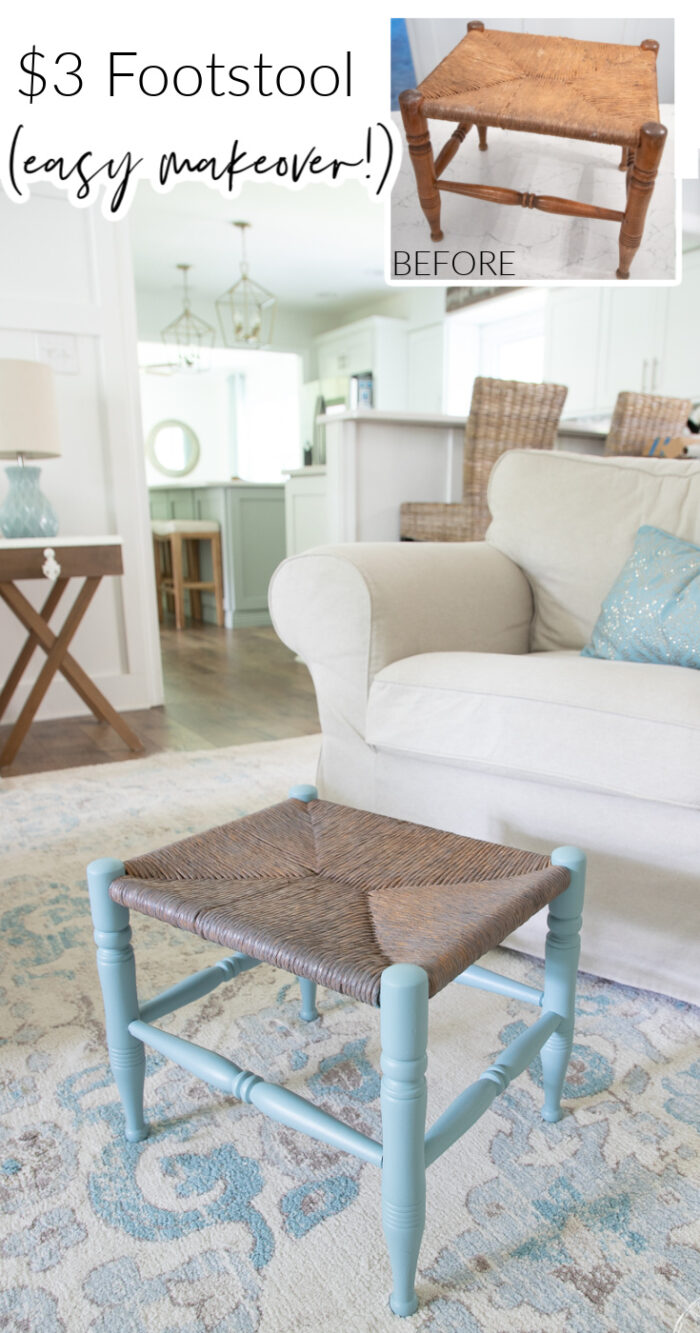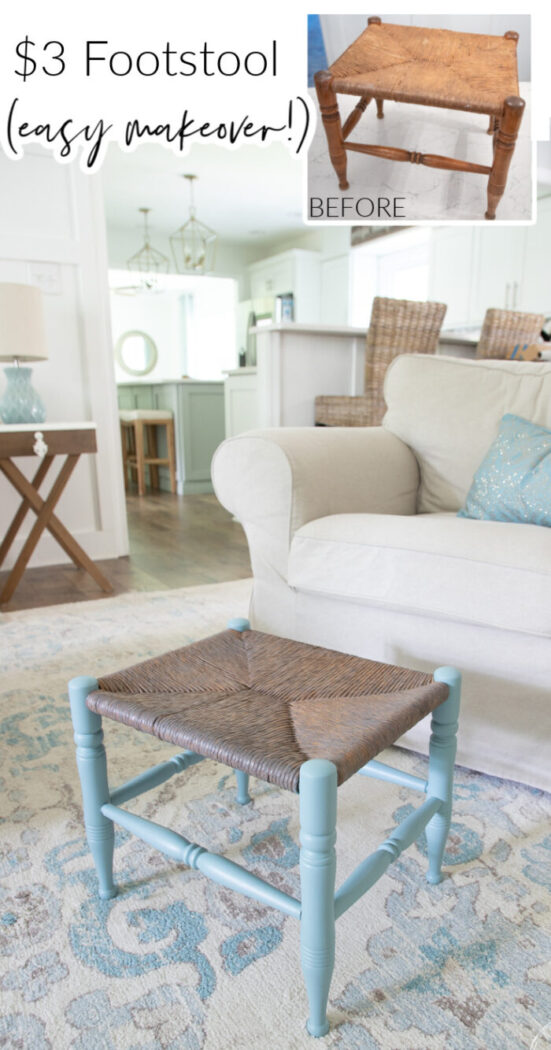 Hope you enjoyed this quick little makeover! Pretty easy to give it a new look too. Win-win!
Have a wonderful week, friends! See you later this week with this!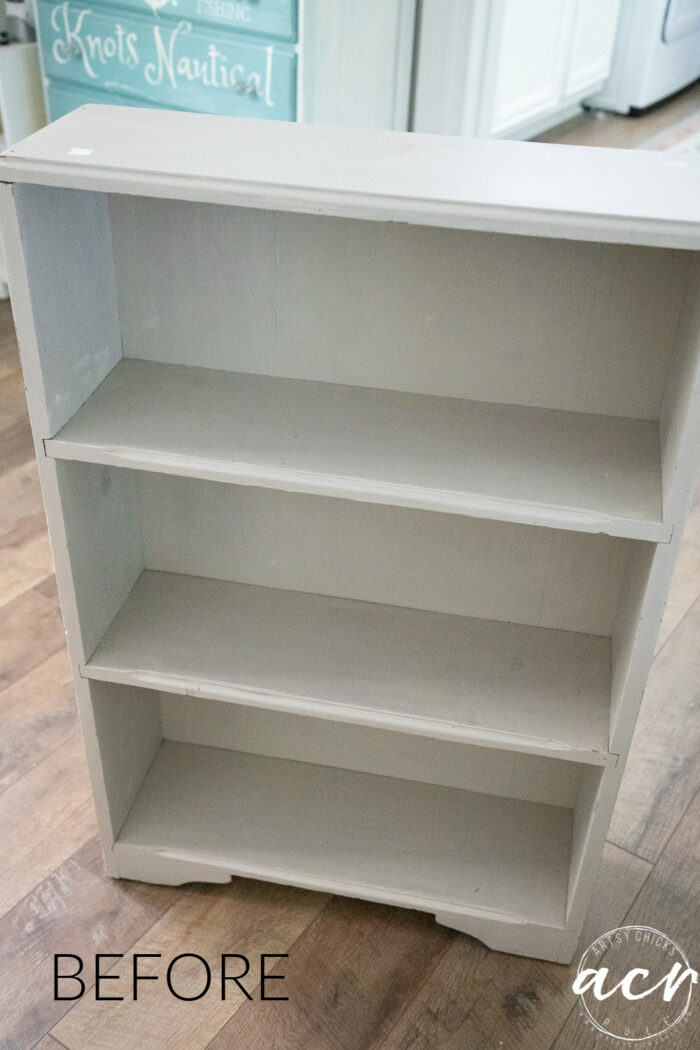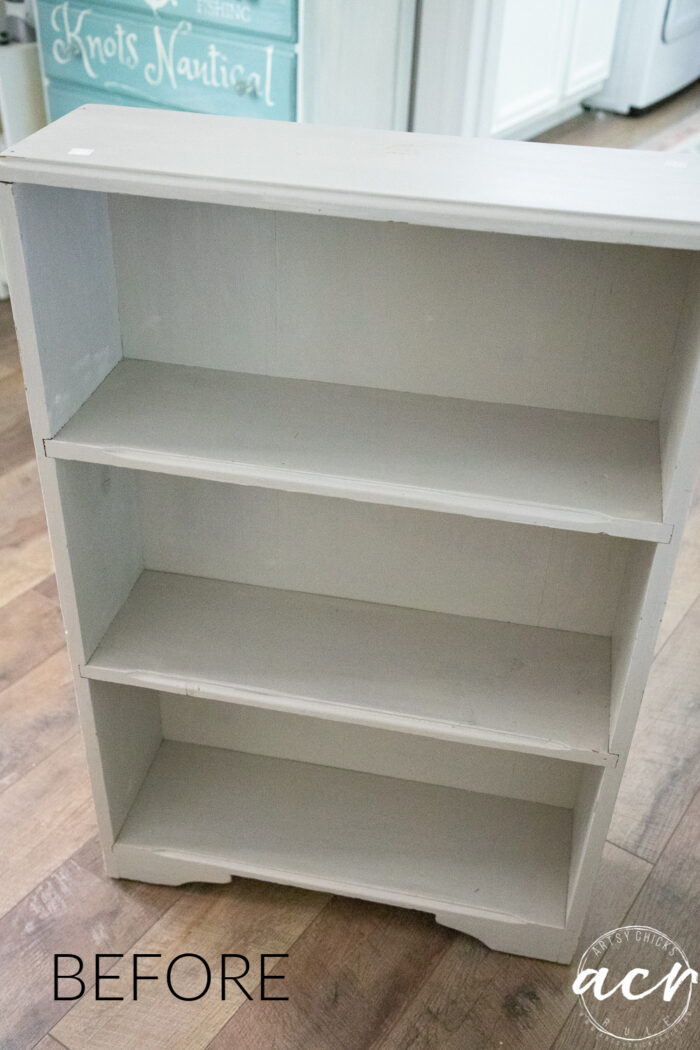 UPDATE!! See this beauty now here!
xoxo