This post may contain affiliate links. Please see disclosures here.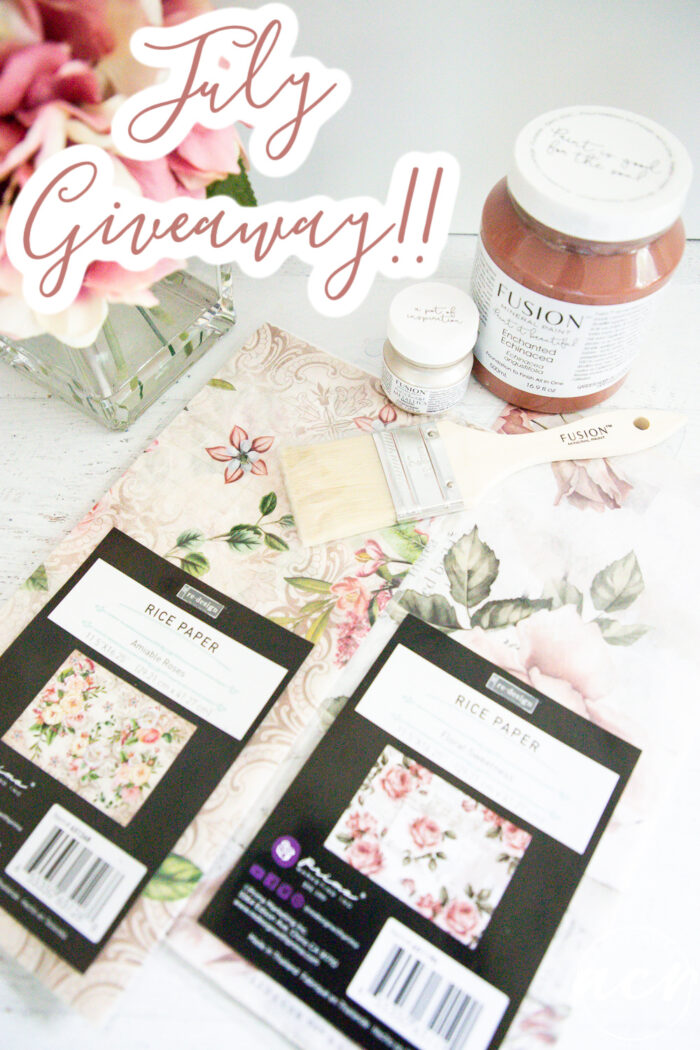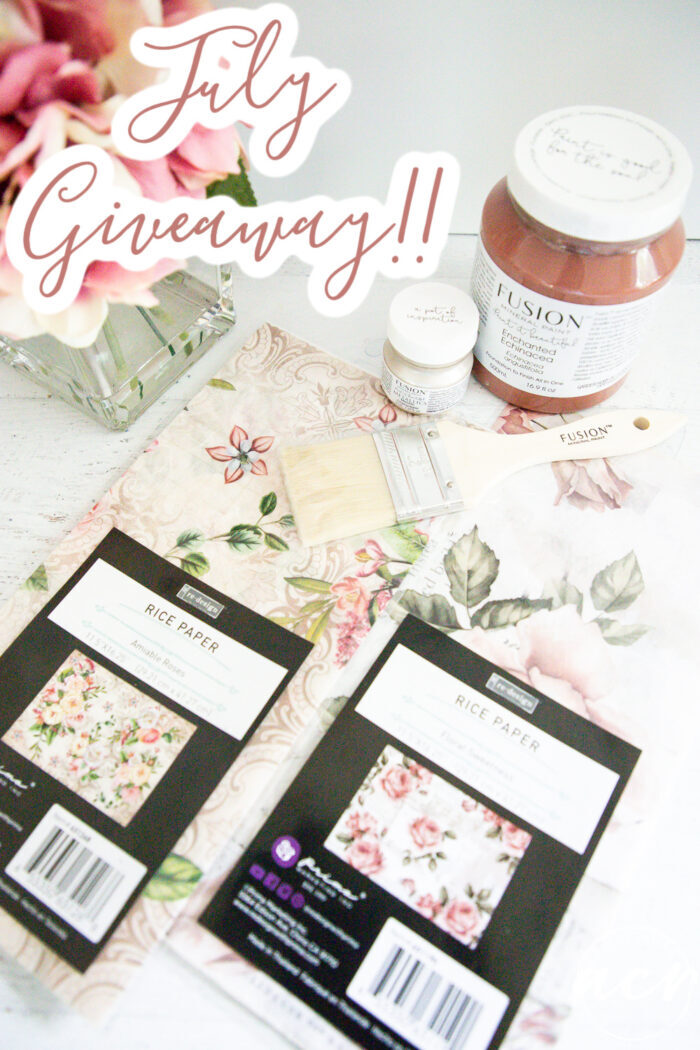 Yes, I just slid in at the last minute on this one! haha
I almost forgot…but didn't. Whew!
By the way, how do you feel about Friday posts? I think I am liking it. (I posted last week's "Thursday" post on Friday)
It gives me a little more time in the week to get my posts done and written.
Soooo… you may see my posts occasionally on Fridays if I'm trying to finish up something or getting behind, etc. I've got to keep you on your toes, right?! ;) haha
Anyway, let me show you what I'm giving away this month.
But first, in case you are new around here, I promised to host a fun giveaway every month for the year 2021. I thought it would be fun to give everyone a chance at some happy mail after the crazy year and a half we've had.
I give away all kinds of things. Want to see some of the past giveaways? Just search "giveaway" in the search box at the top right of the page.
Here is what I'm giving away for July: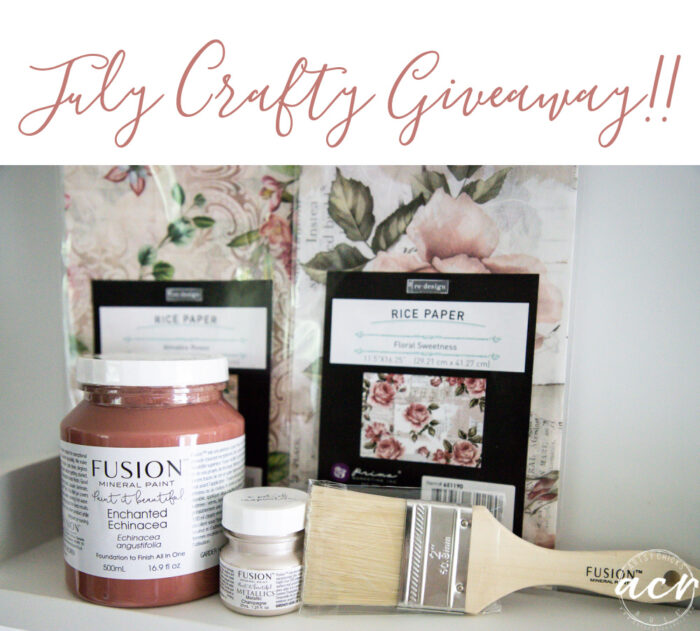 Fusion Enchanted Echinacea Paint Quart
Fusion Metallic Champagne Paint Tester
Chip Brush
Redesign Rice Paper (floral design tissue paper)
Redesign Rice Paper (floral design tissue paper)
(This giveaway is not sponsored by Fusion or Redesign, it is a gift from me, to you!)
Here's how you enter:
To enter, just fill out the Rafflecopter below. Enter all or as many as you like for more chances to win.
Once the contest is over, the Rafflecopter will choose a winner at random.
That's it!
(if you have trouble with the Rafflecopter box below, you can visit this link to enter instead, "July Crafty Giveaway")
The giveaway ends Thursday, August 12th at 12:00am EST.
After which, one winner will be chosen at random and notified via email.
You will have 48 hours to respond. If not, another winner will have to be chosen.
You must be 18 years or older (and a US resident) to participate. Void where prohibited.
Good luck friends and have a wonderful weekend!
xoxo