DIY Green Berry Wreath… Gone Coastal
This post may contain affiliate links. Please see disclosures here.
This post was originally published in 2017, updated in 2021.
Today I'm sharing how I made this super simple DIYgreen berry wreath…with seashells!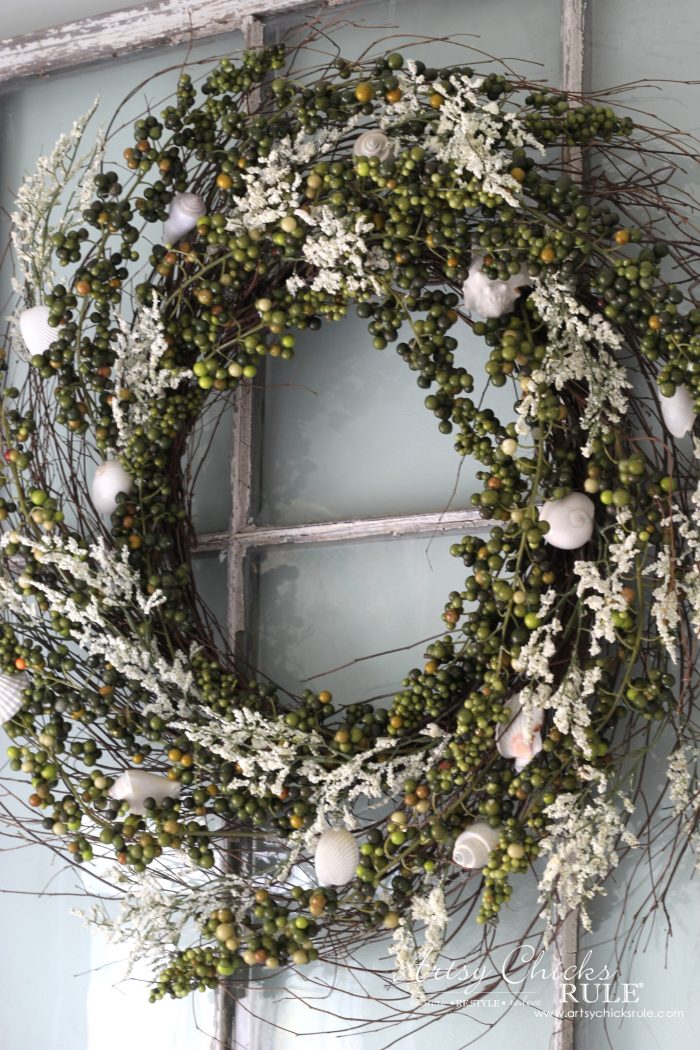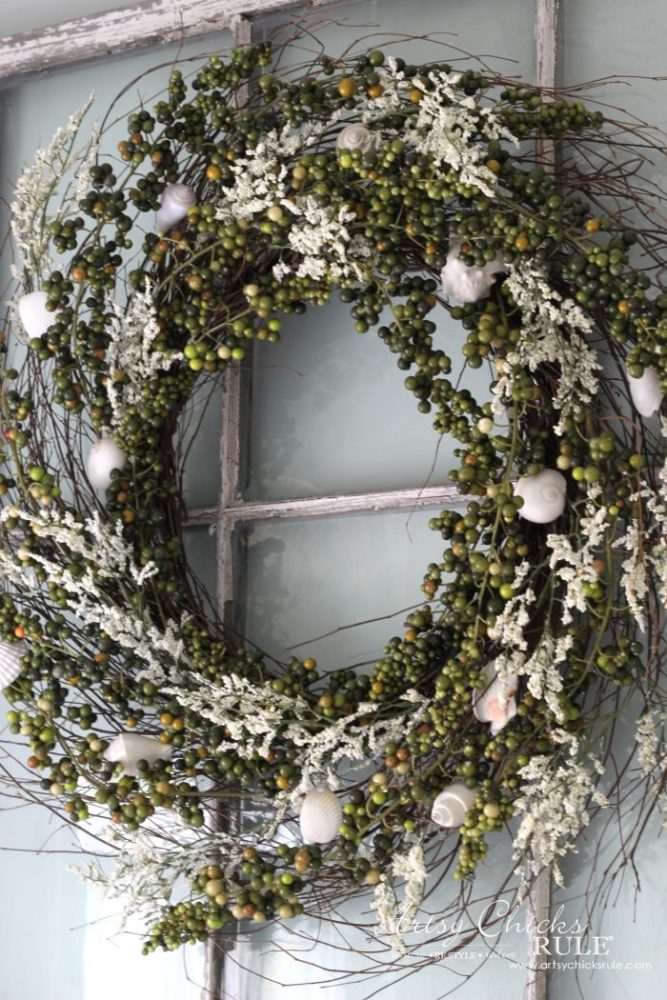 Hello beautiful friends!
I'm updating and sharing this pretty coastal-style wreath today. It resides in our guest bath on the old window as you see below.
We are actually in the process of giving our guest bath a very mini-makeover. If you saw my stories over on Instagram last week, you know we went to IKEA. There we picked up a new bath vanity. We gave this bath a makeover years ago (before I had the blog) and then I gave it some paint for a minor makeover…twice.
You can see the original before/after of the makeover here >>> Guest Bath Makeover On a Budget and the tiny update I gave it some years later here >>> Coastal Farmhouse Bath Reveal
I never liked the awkward space between the sink and the toilet so we got a bit longer vanity for in here. The beadboard is now probably about 15+ years old and we are replacing it with shiplap. I am going to paint the walls white and the shiplap in Oyster Bay by Sherwin Williams. (the same color that is on >>> our kitchen island)
I know I said we were moving … and we have looked a TON. But nothing that either of us was too excited about. And we don't have to move so onward we go for now. ;)
And so that's my update for the bathroom. Let's check out this pretty wreath I made several years ago and still love and use in this spot. (I have considered taking this old window to the beach condo…so maybe!)
Green Berry Wreath Gone Coastal
I'm sure you've seen the red berry wreaths. They are popular at Christmas but I also love them year-round.
Unfortunately, I don't really decorate with much red year-round so wanted to do something similar but in a nice fresh green color.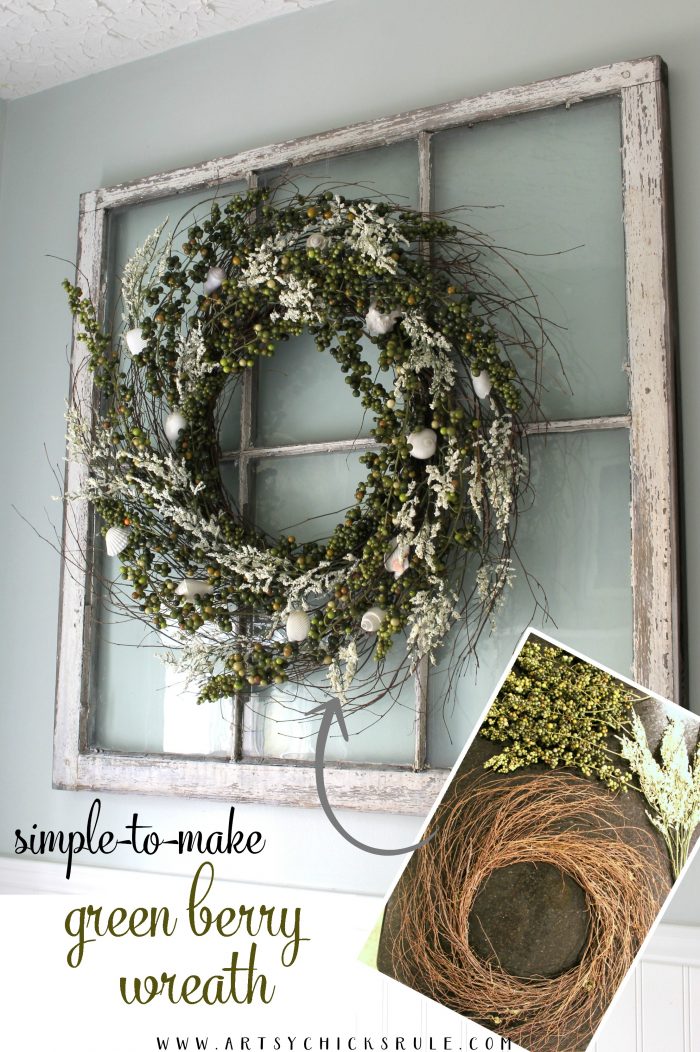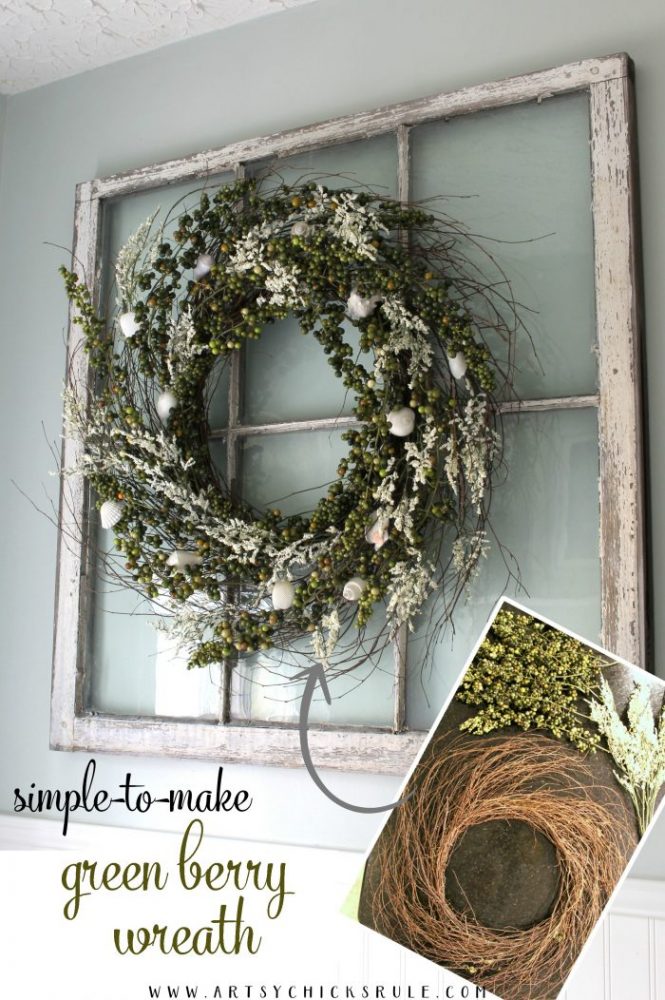 I love greenery, plants, and flowers in and around my decor. It brings a bit of life and beauty, I think.
So I wanted a similar feel with the green berry wreath.
I searched the web a bit to see if I could find one….but did find this….Green Berry Wreath.
Which, by the way, costs $65. I'm too cheap to pay that. haha Especially for one that I didn't really love.
So I gave up on the idea for a while.
Until I came across some "green berries" in the clearance section of Michael's.
Score!
I figured, why not? I'll just make my own green berry wreath, that's what I do.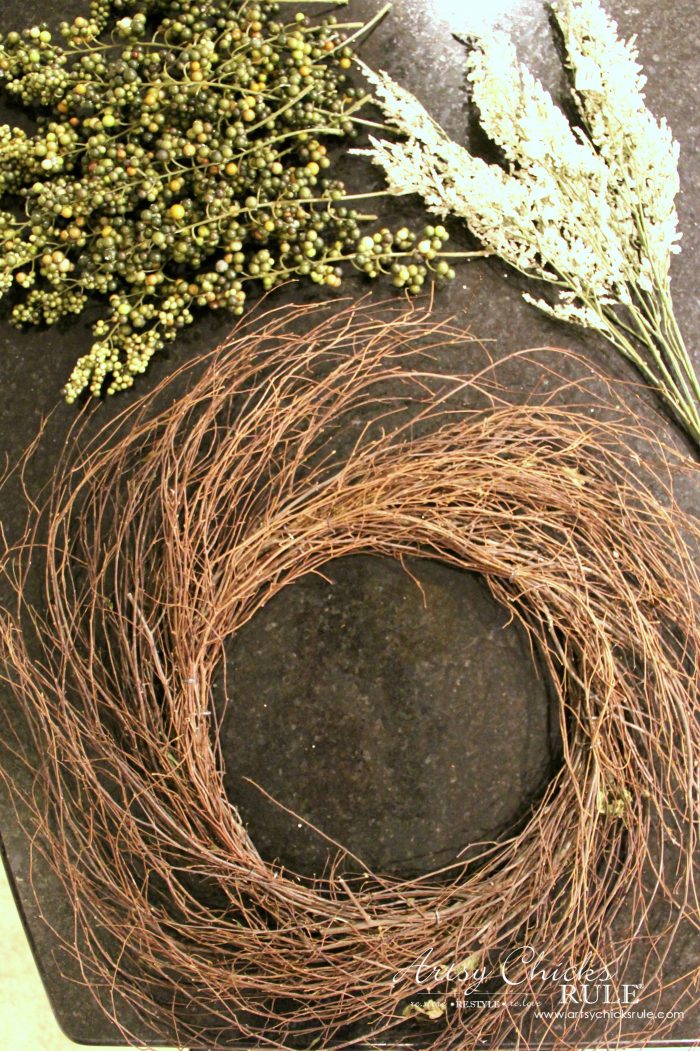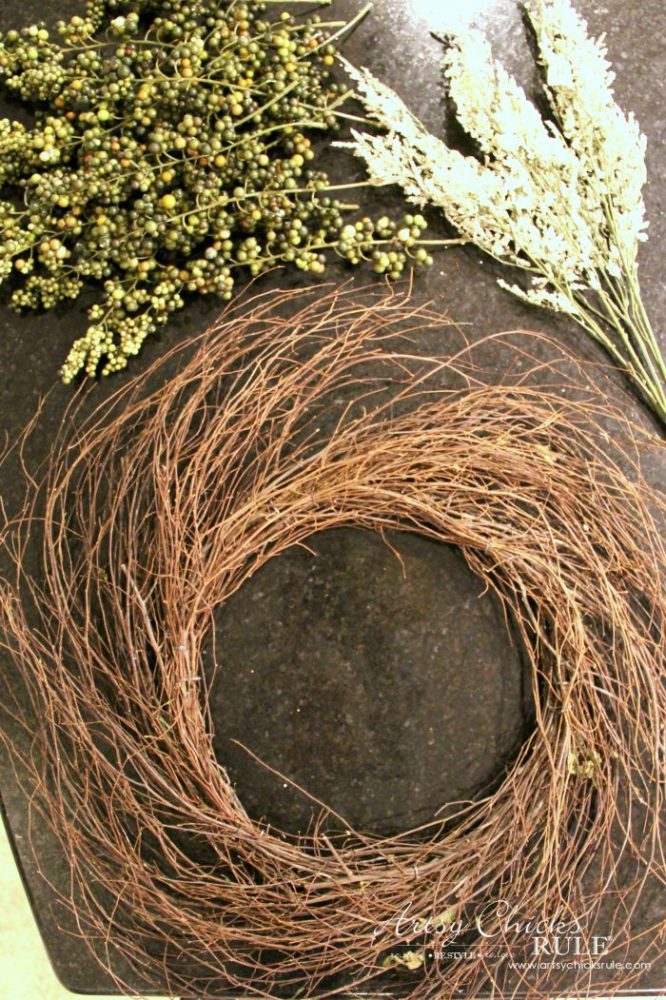 And so, along with the berries, I also picked up this wreath.
The white spray pieces were leftover from some other project I'd done.
As I usually do when making a wreath, I started by sticking the green berry pieces in and around until I liked the look.
I then went back in and hot glued them to the wreath.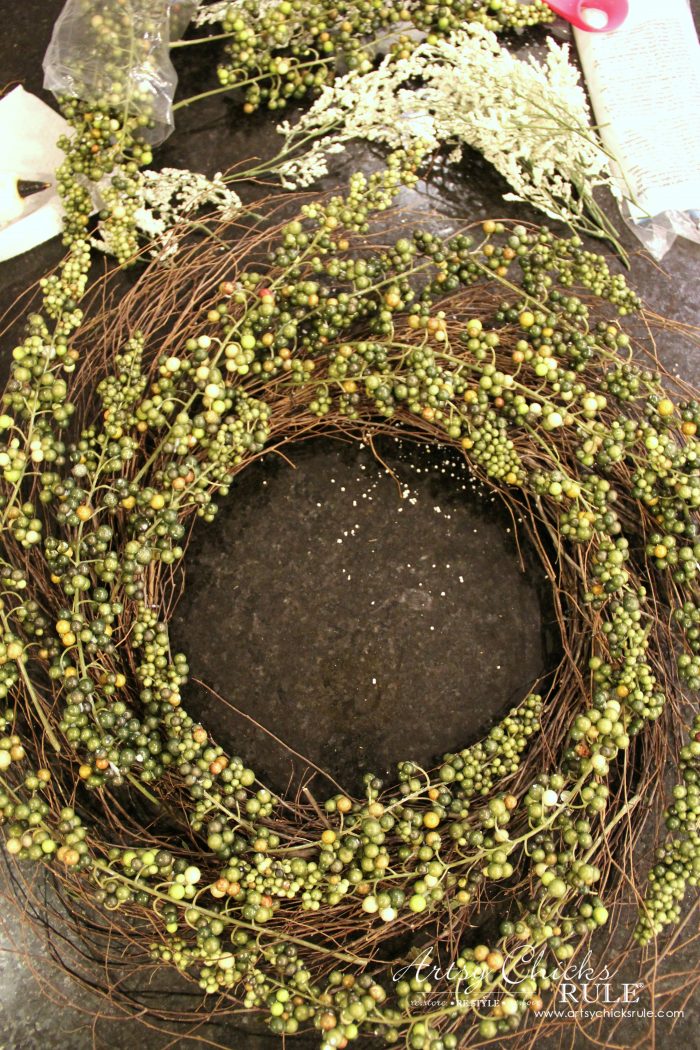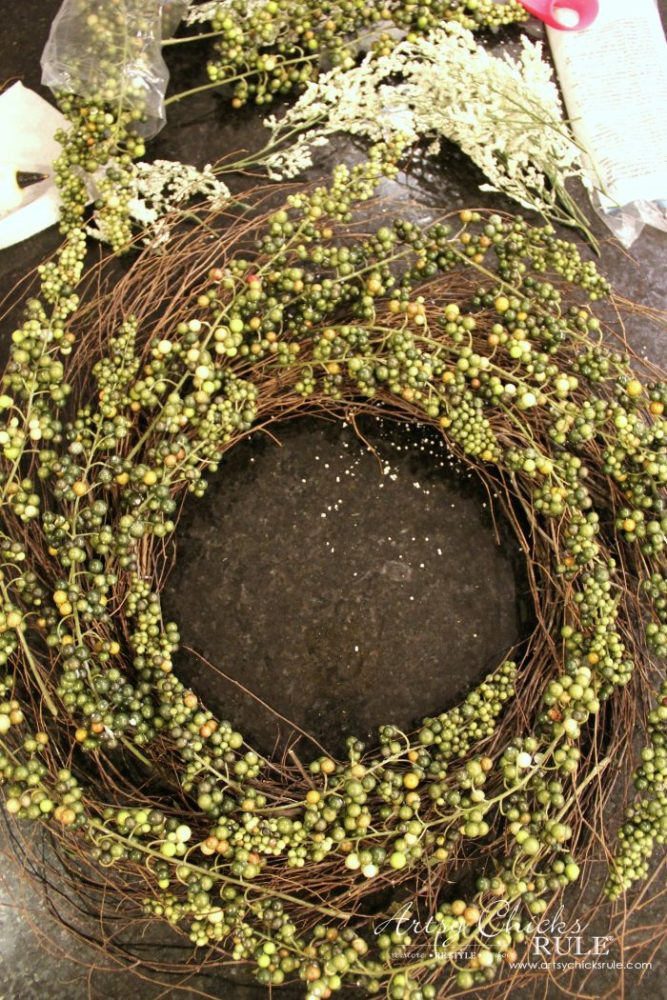 Then I added the white spray sporadically around the green berry wreath.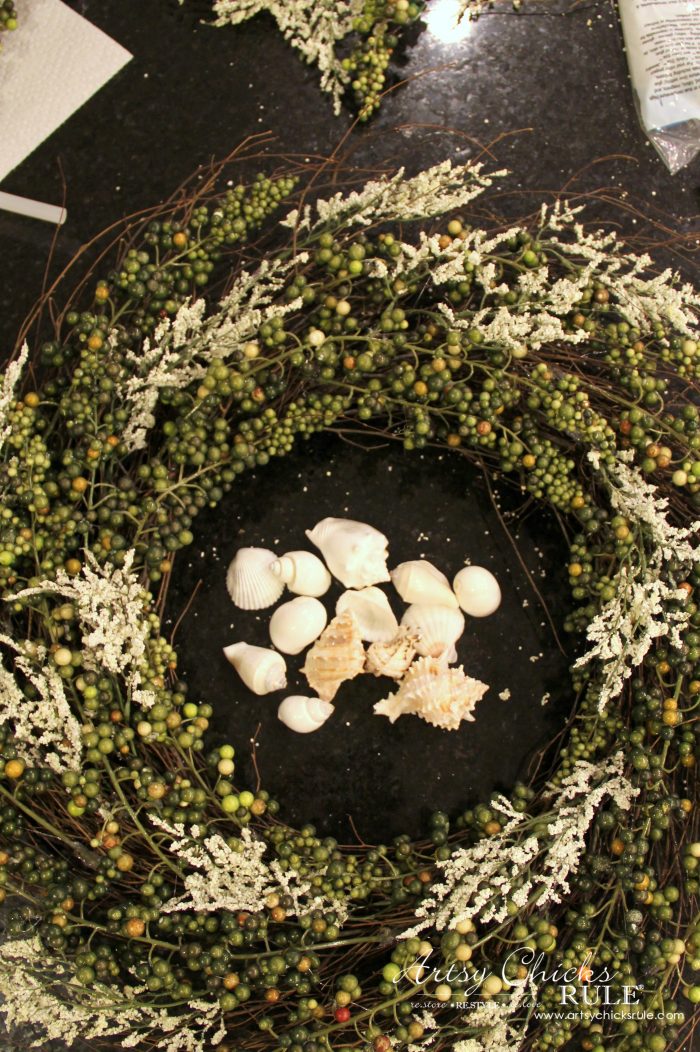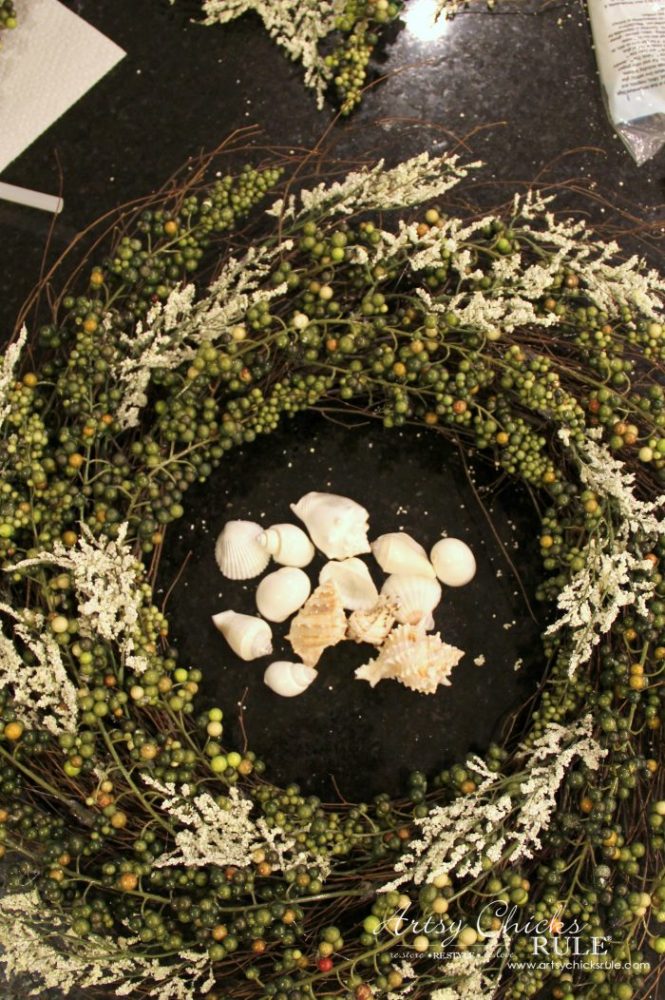 And that's when I decided I wanted to add a few seashells too.
My entire home is coastal-themed, year-round, so figured it would be perfect for the rest of my decor.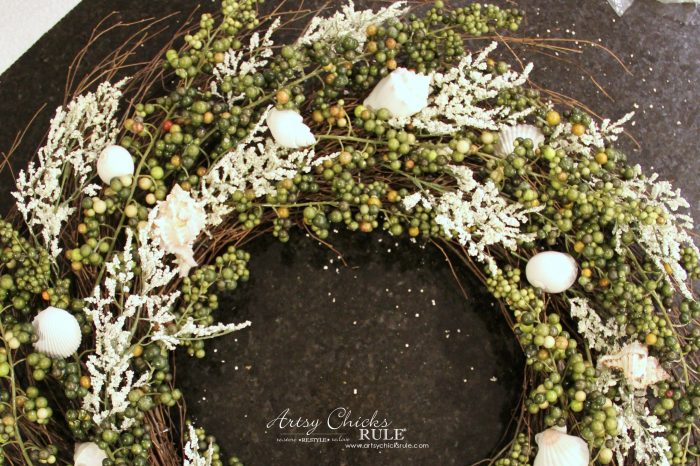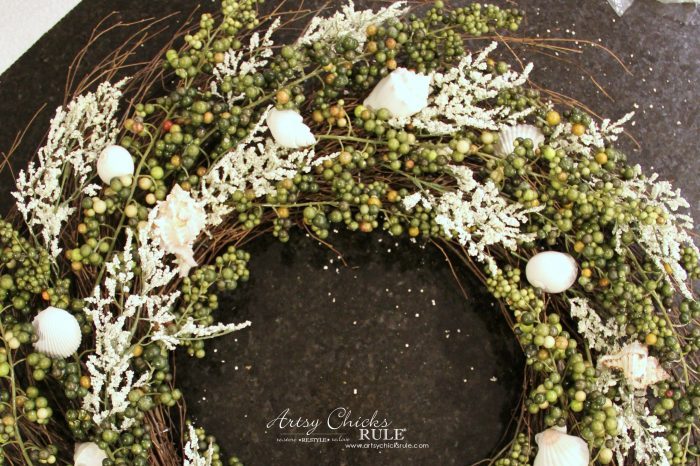 I hot glued those in and around randomly.
And that is IT! It took me, I think, a total of 20 minutes, or so.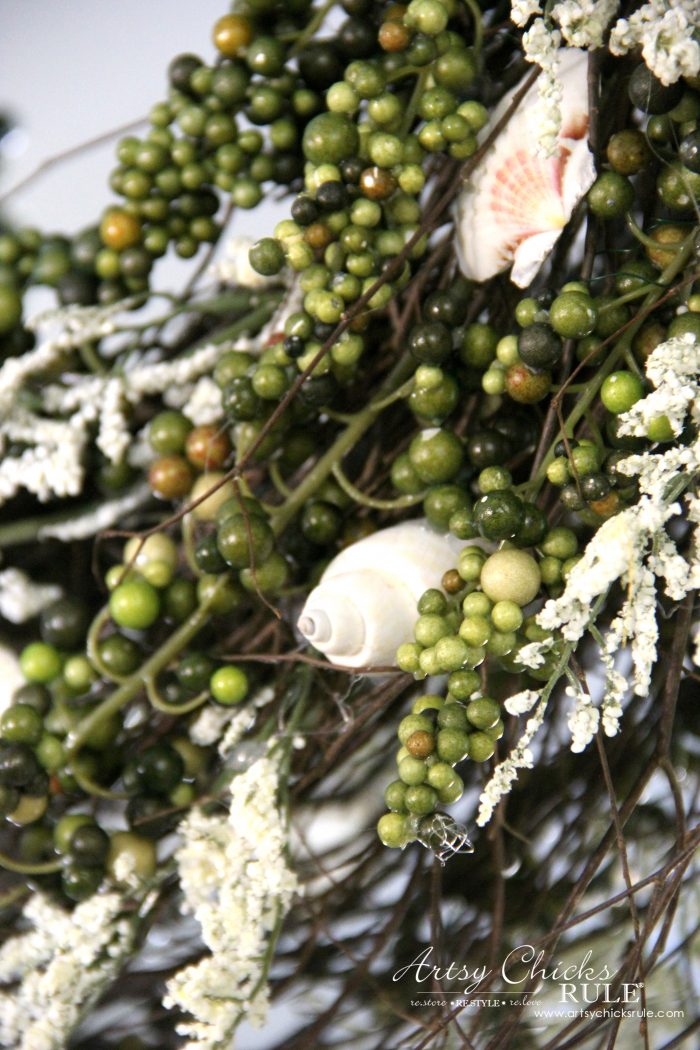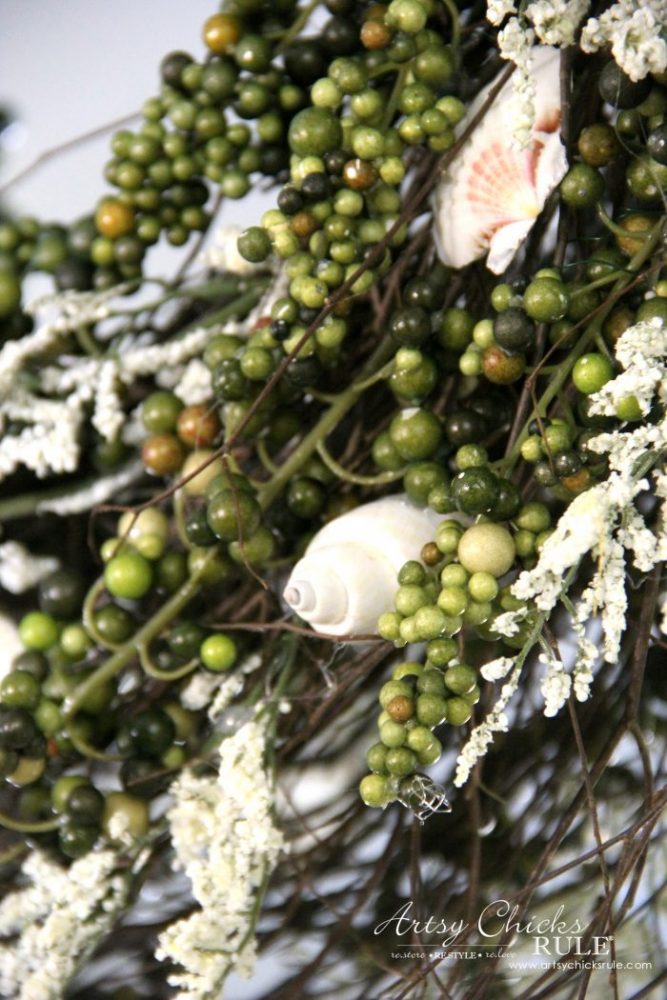 I'm so glad I decided to add the shells.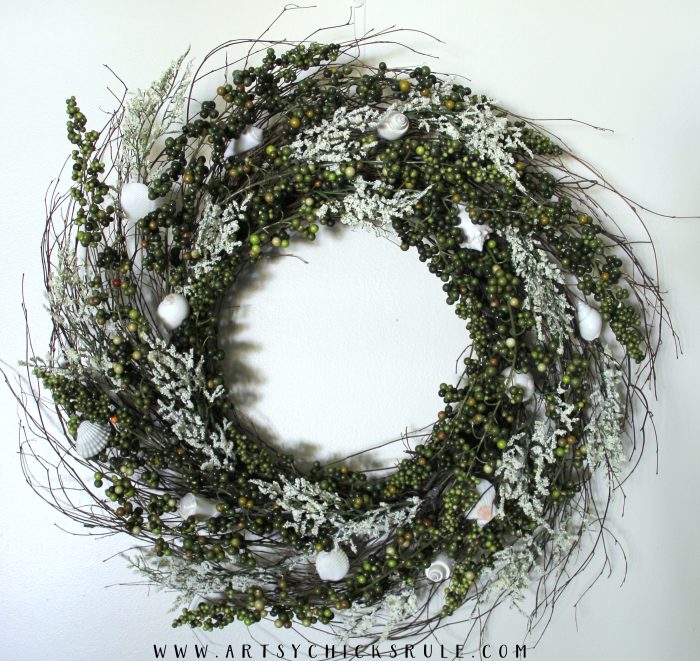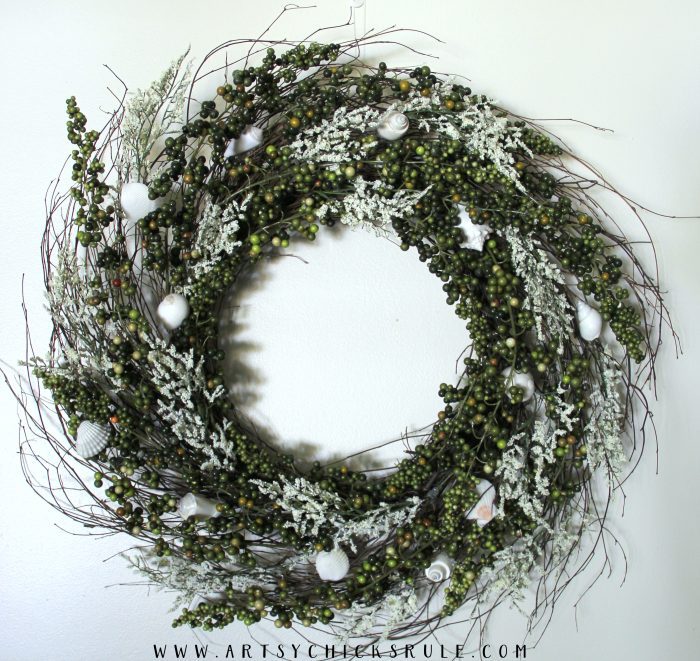 My very own green berry wreath. :) Yay! And it didn't cost anywhere close to $65 to make either.
I don't remember exactly, sorry, I made it before the holidays.
BUT the green berries for a few dollars, the wreath was half off and I already had the seashells and white spray.
So…less than $20, for sure.
Here is where I hung it for a while.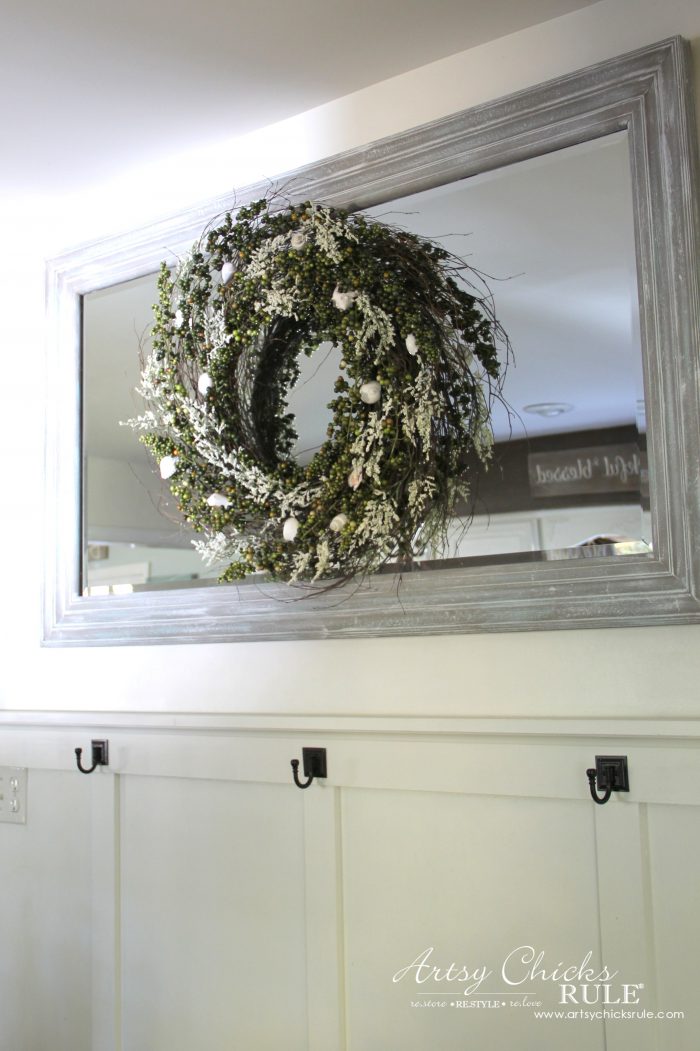 In my kitchen where I used to have my "DIY Farmhouse Inspired Chalkboard".
You might remember I added red berries to give this wreath a bit of Christmas flair…..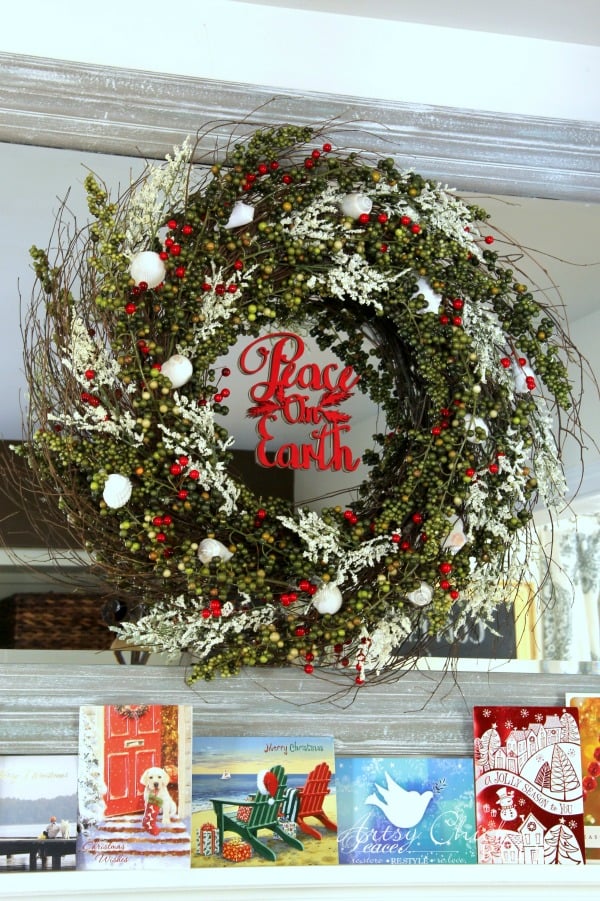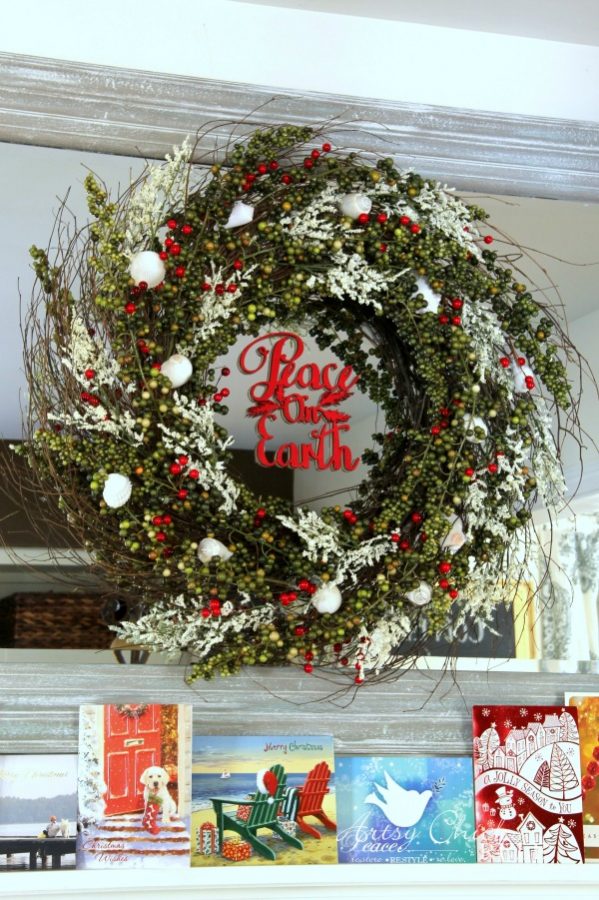 I simply stuck them in…..and pulled them out after the holidays.
Great way to add some color during the holidays. I did it to all of my wreaths.
Here it is hanging on my very old window in my guest bath where I have it currently.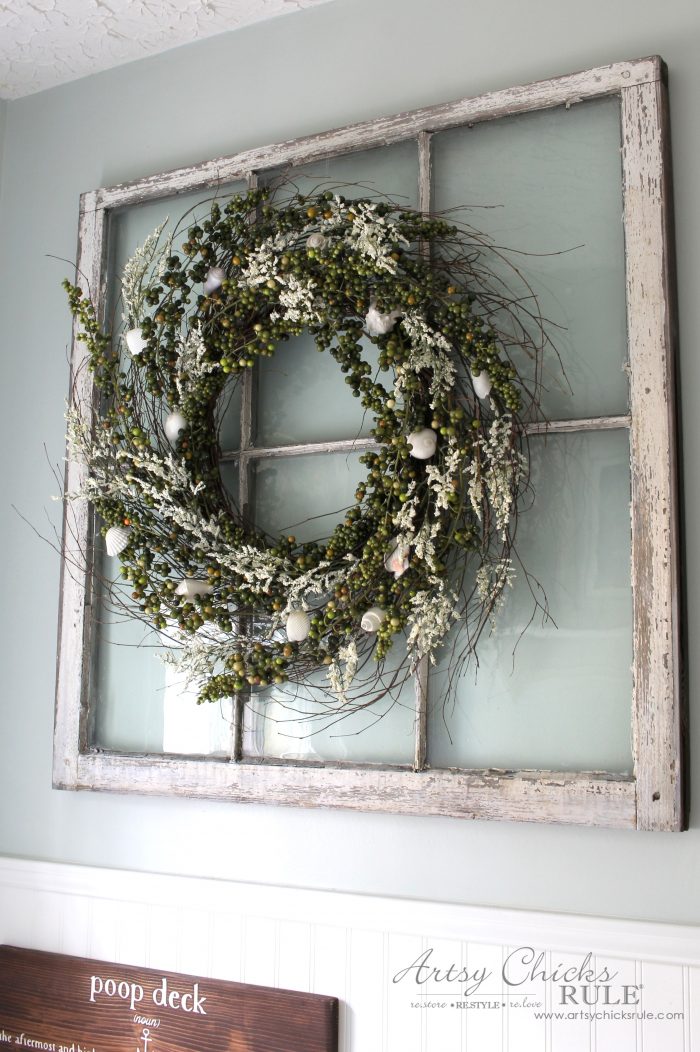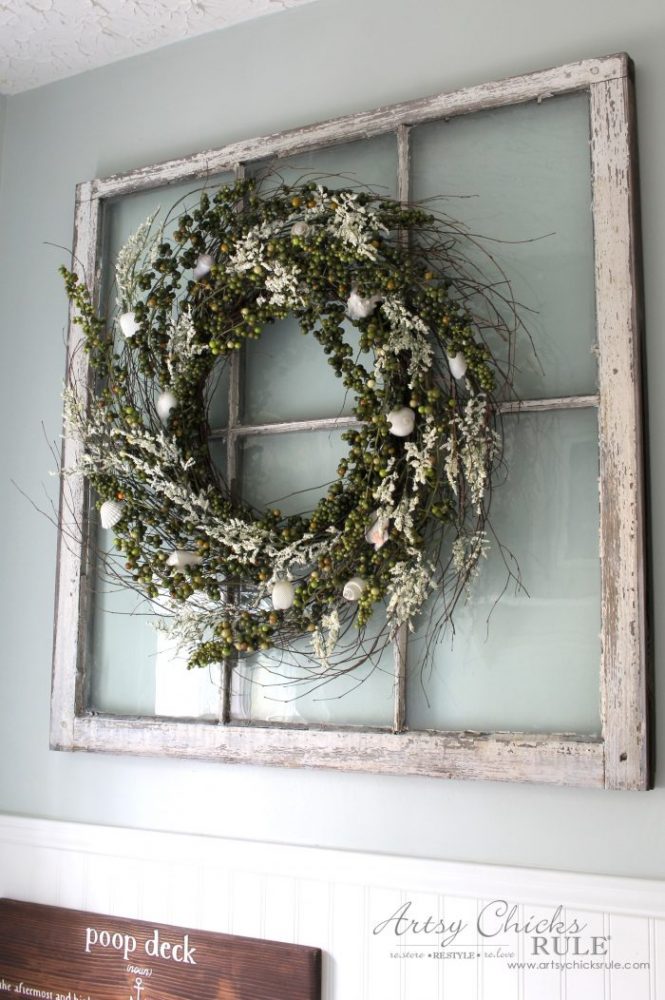 I think it looks so good hanging on the old window. :)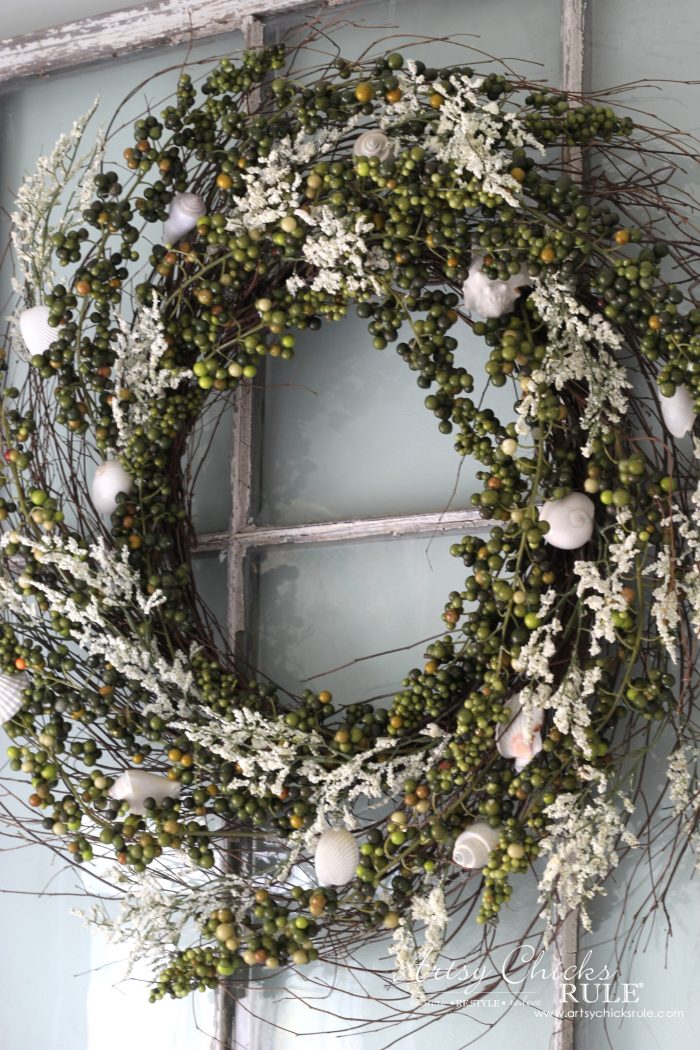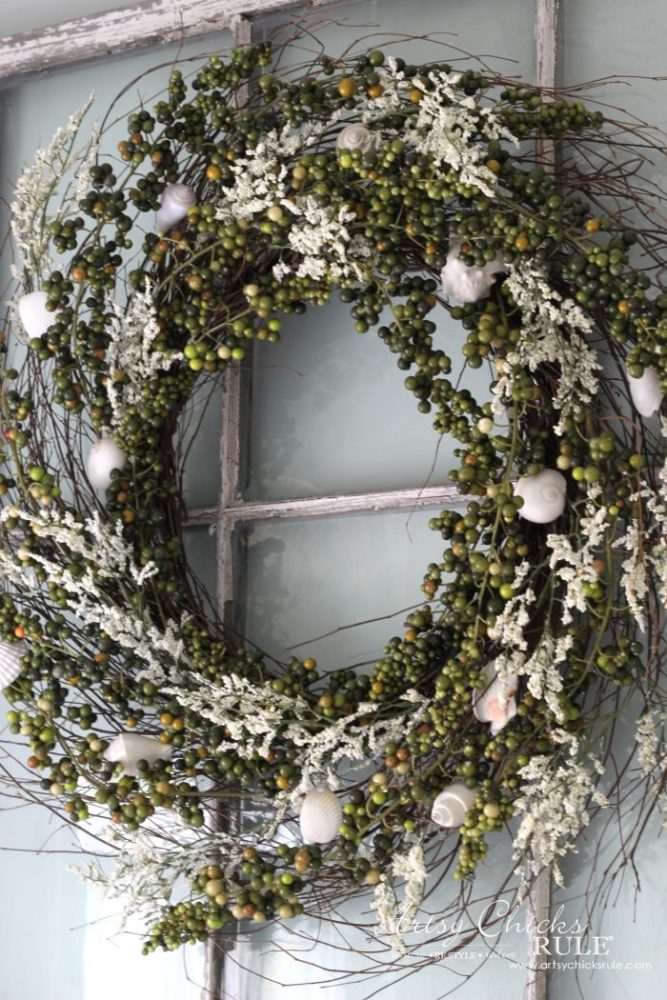 I'm so happy with how it turned out!
Are you like me? Do you "just say no"… I can make that cheaper!!?
There's just a wonderful sense of accomplishment…in both saving money and creating something beautiful, yourself.
I hope you guys are inspired to create something beautiful for your home too. :)
PIN it to save it!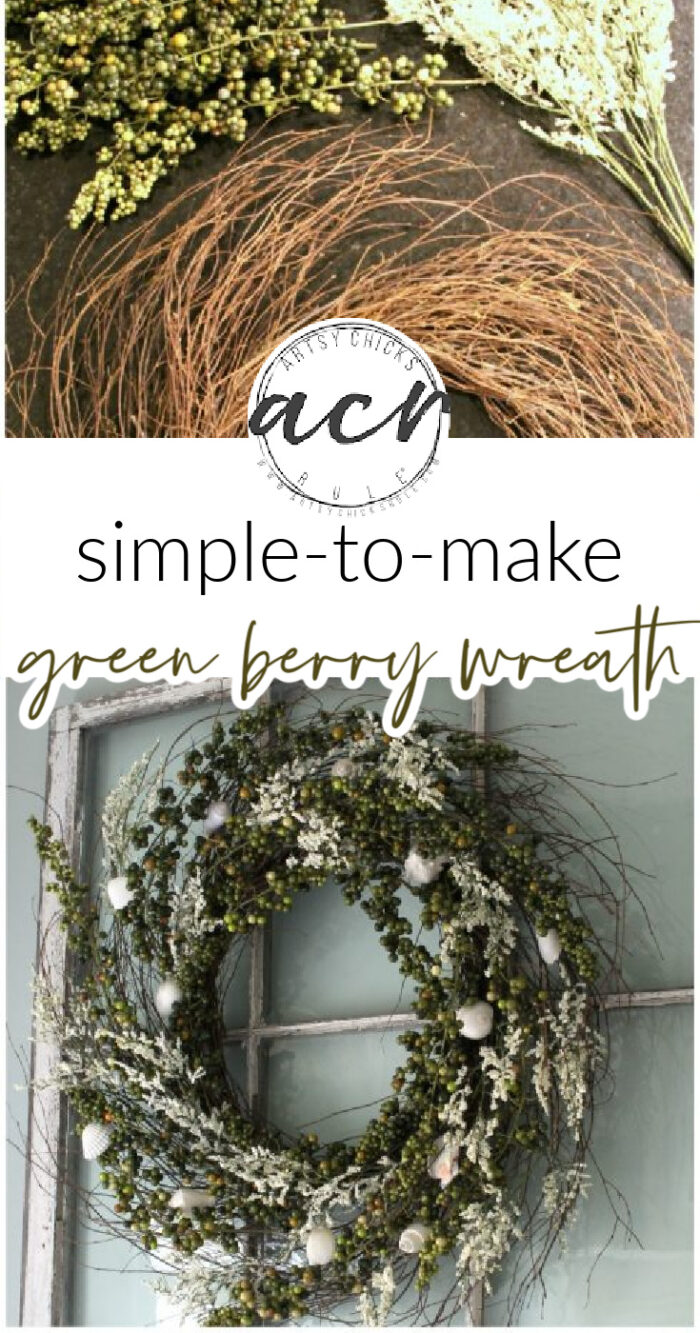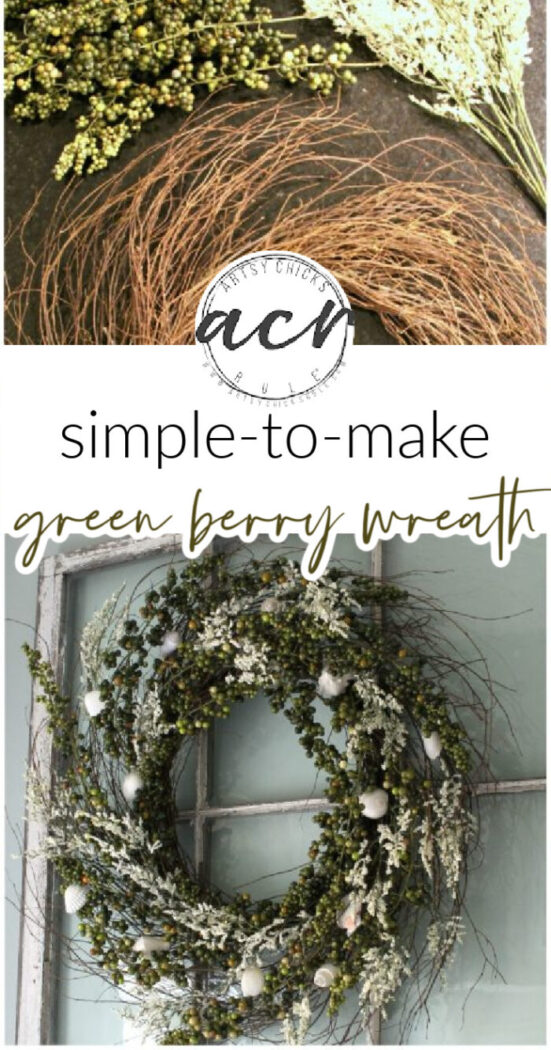 Happy making!!
xoxo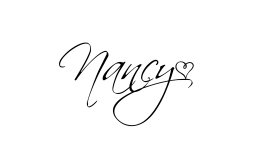 Here's a few more wreaths you might like…