French "Paris" Box Makeover with Chalk Paint (tons of uses!)
This post may contain affiliate links. Please see disclosures here.
I've got a fun new post and project for y'all today (a makeover with Chalk Paint)….and so do 24 other bloggers!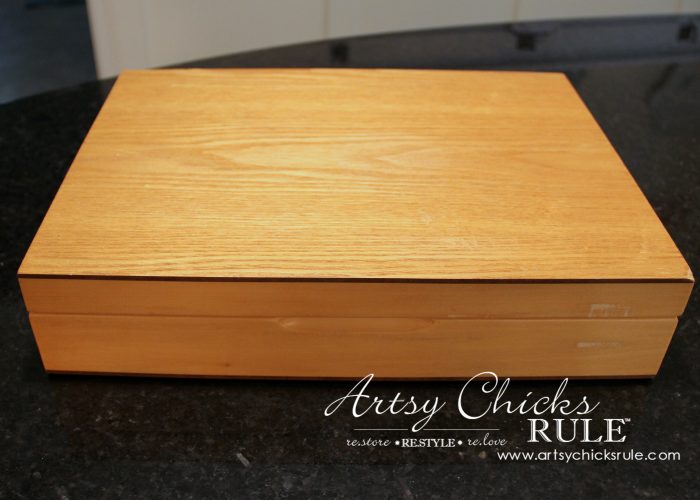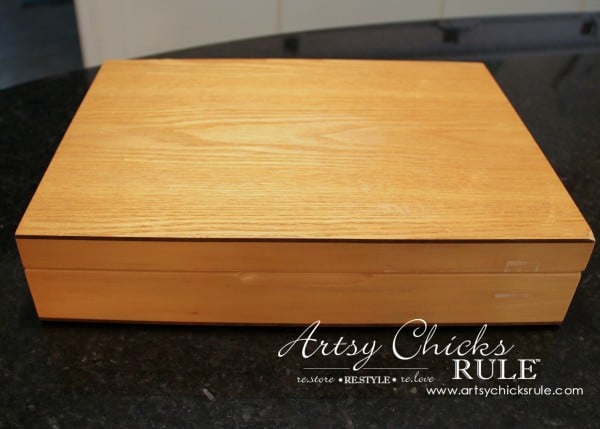 And here's what I created…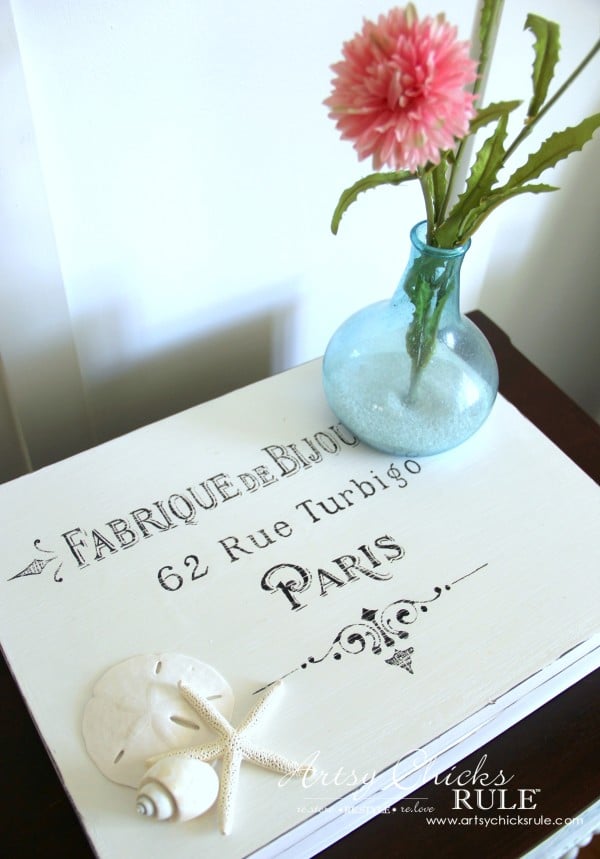 That sweet little French country, coastal looking box that you guys saw in yesterday's post.
It was a thrifty find, from last year, and looked like this.
I think I paid a couple dollars for it.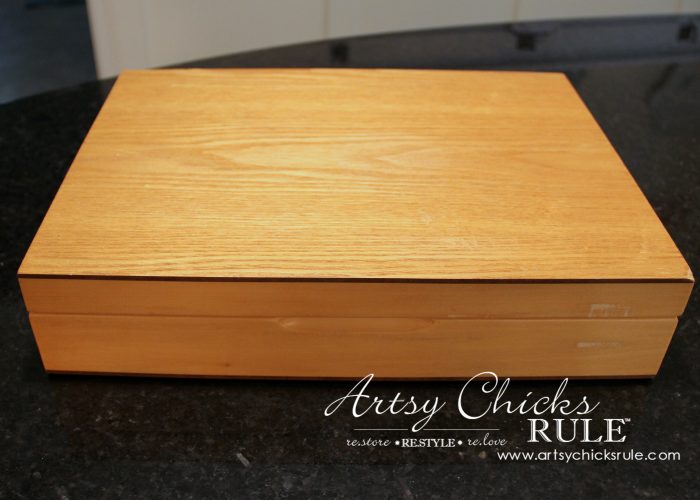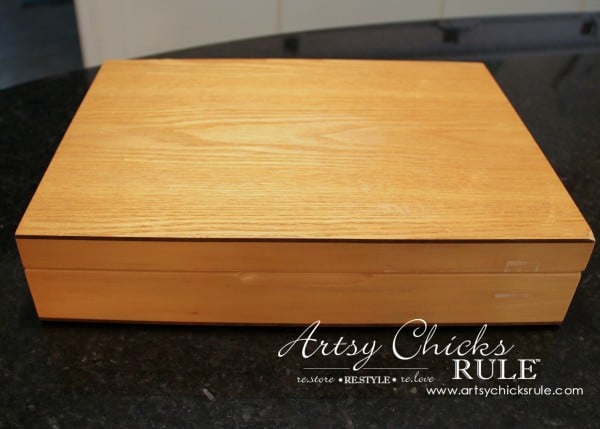 I loved that wood grain on top so decided to rub a bit of stain on it and painted the rest with Old White Chalk Paint.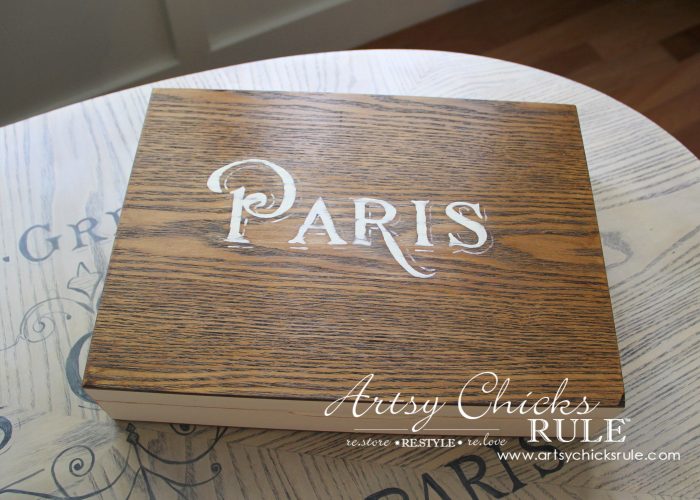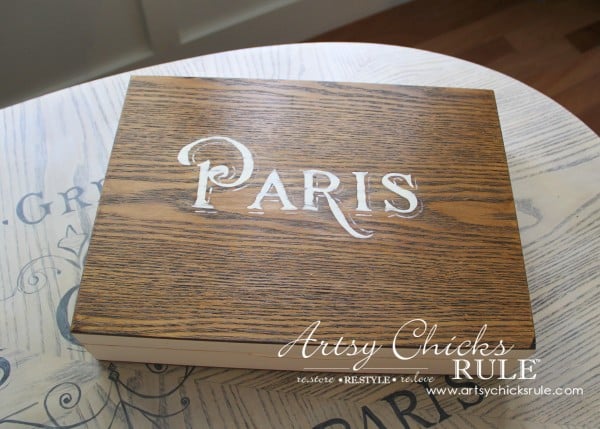 I added the words "Paris" to the top.
BUT I never loved it…and that's why you've never seen it here on the blog!
So it got a makeover, times two.
I painted over the whole thing with Pure White Chalk Paint….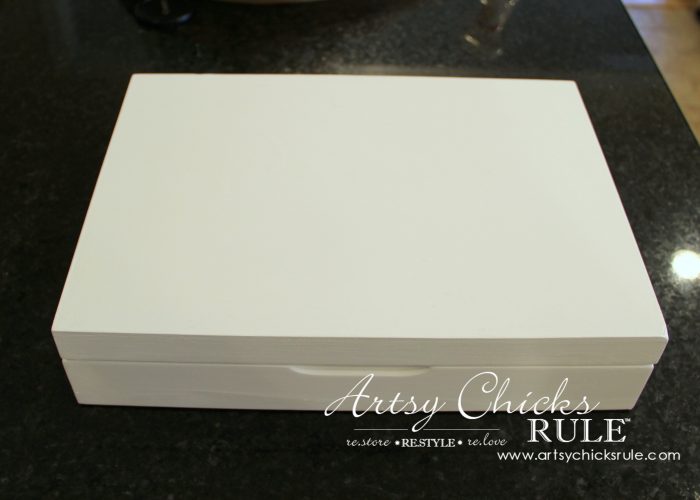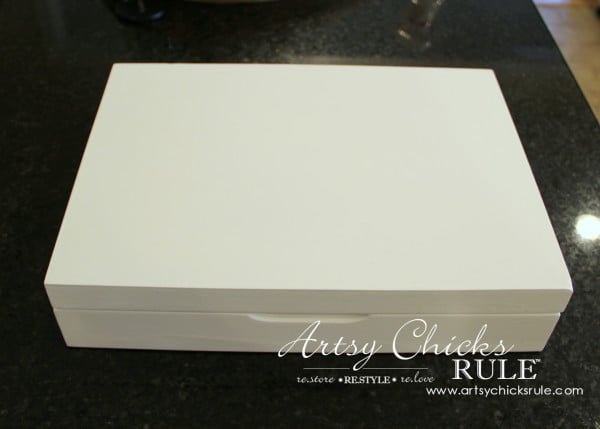 Then I found this graphic over at The Graphics Fairy.
I printed it in reverse and transferred it to the top of the box.
(you can see how that is done in this post here)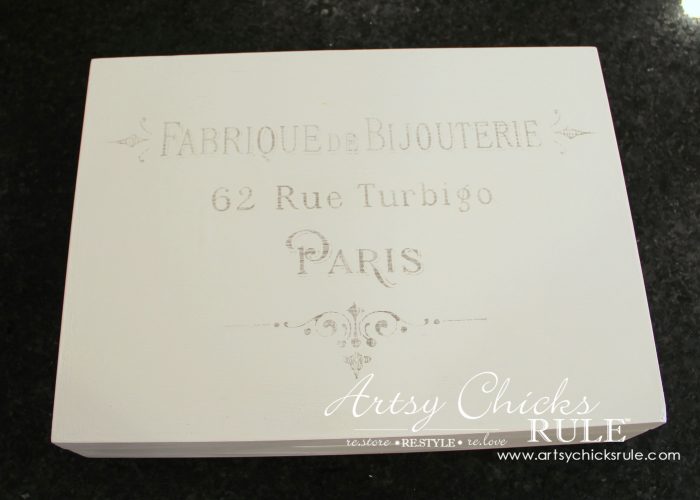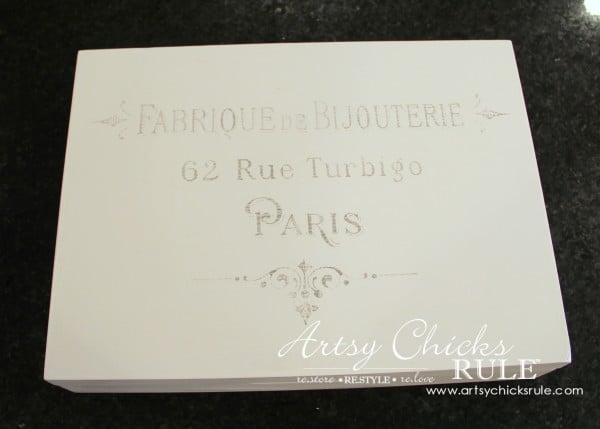 Then I hand painted it in using a thin script liner paint brush and black paint.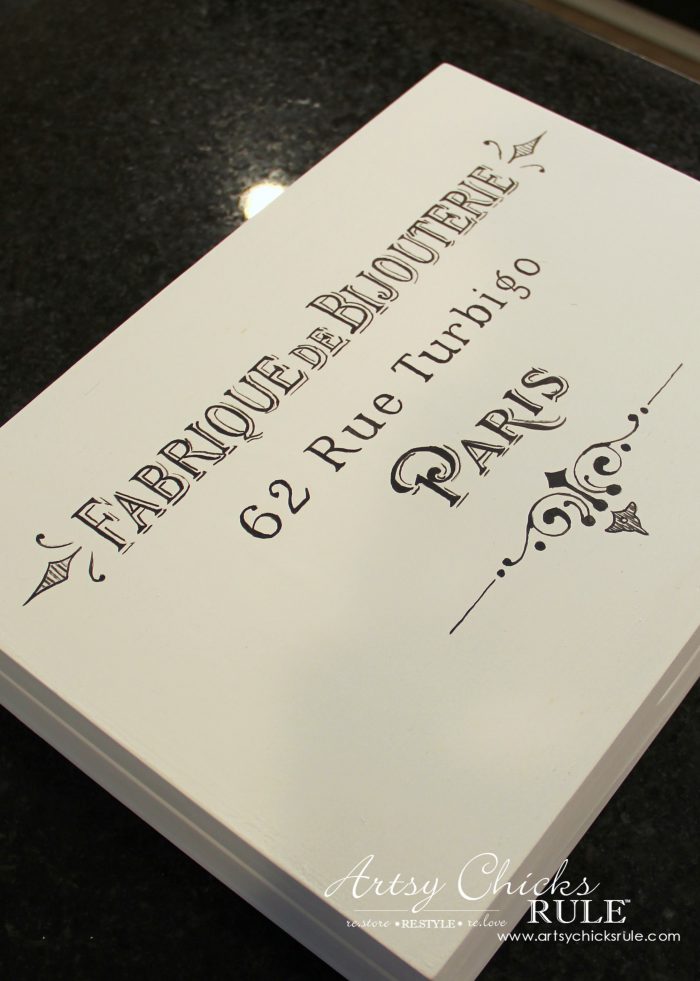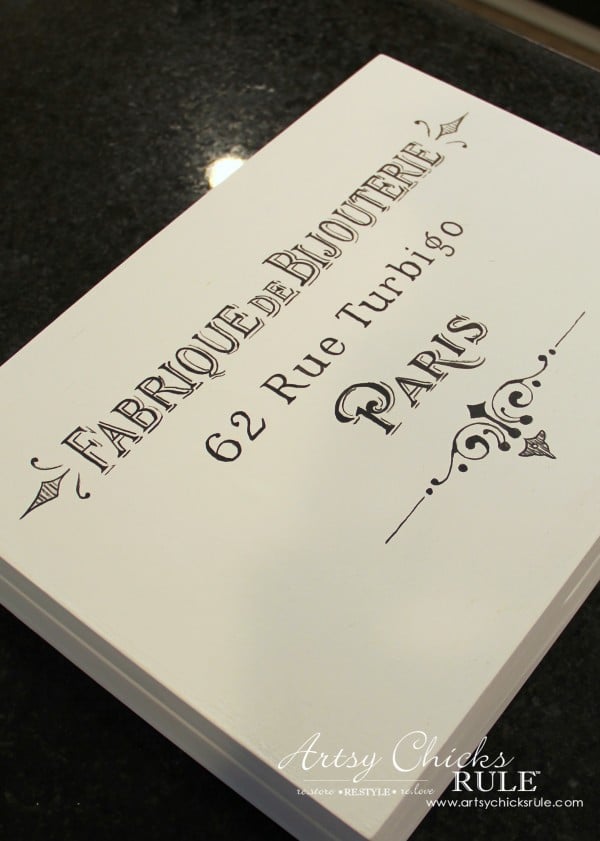 I sorta love that part. I know it's tedious but it's relaxing.
Once done (and dry!) I lightly sanded over the whole thing to distress it a bit…..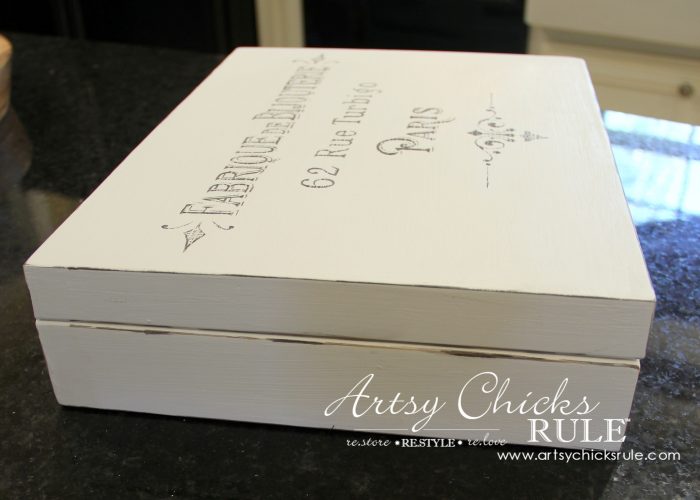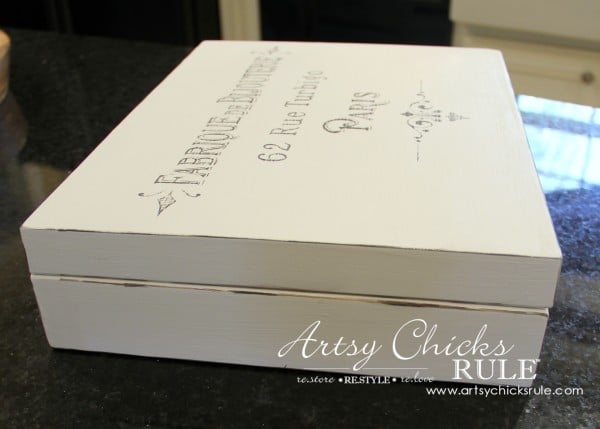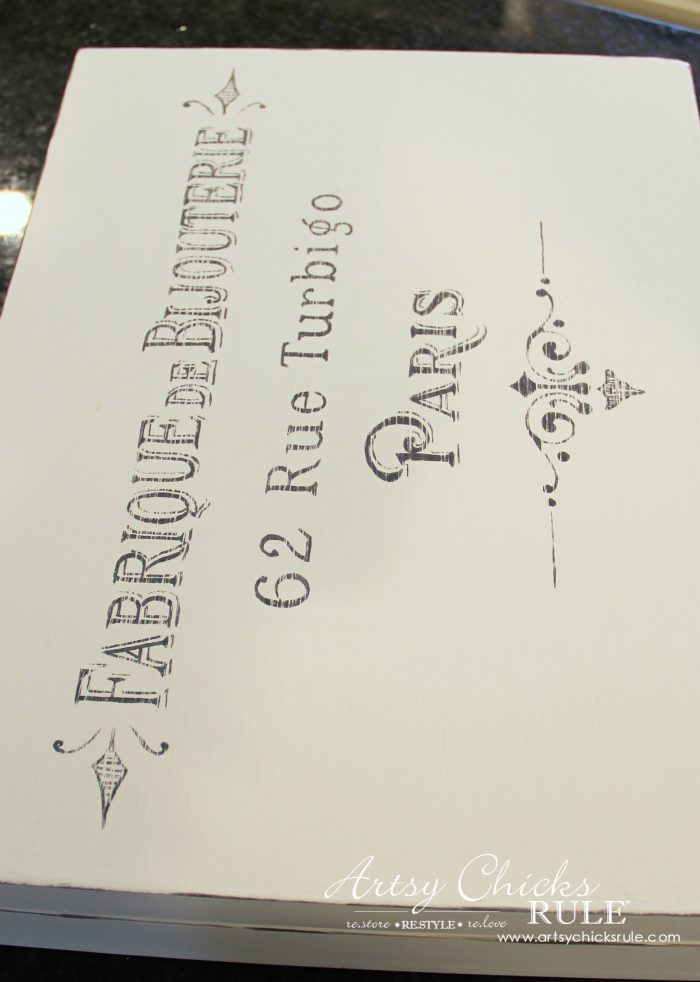 Then sealed it with one coat of Annie Sloan Clear Wax.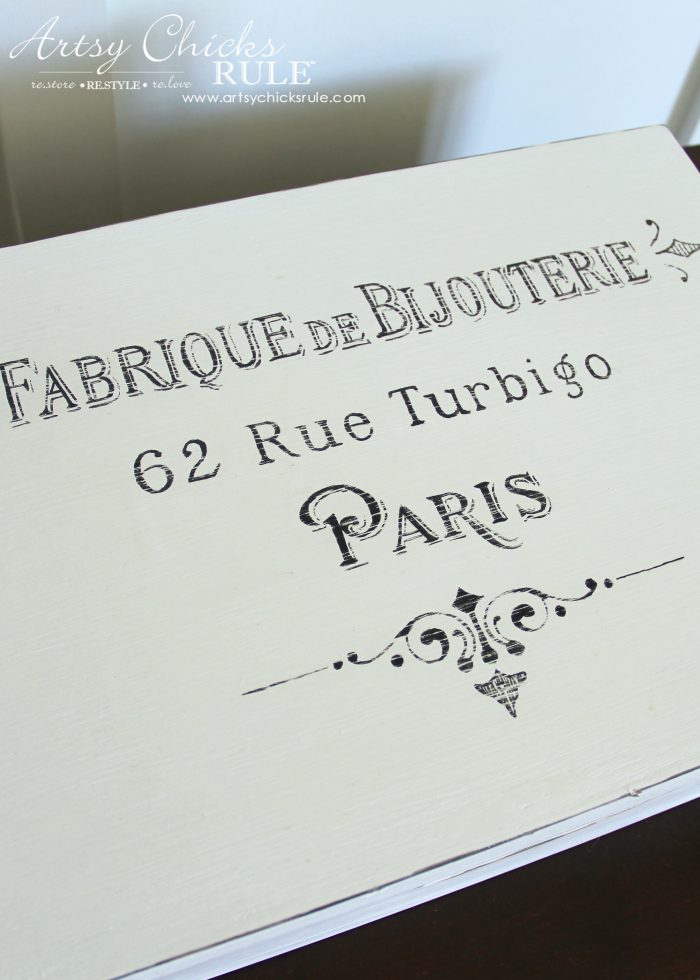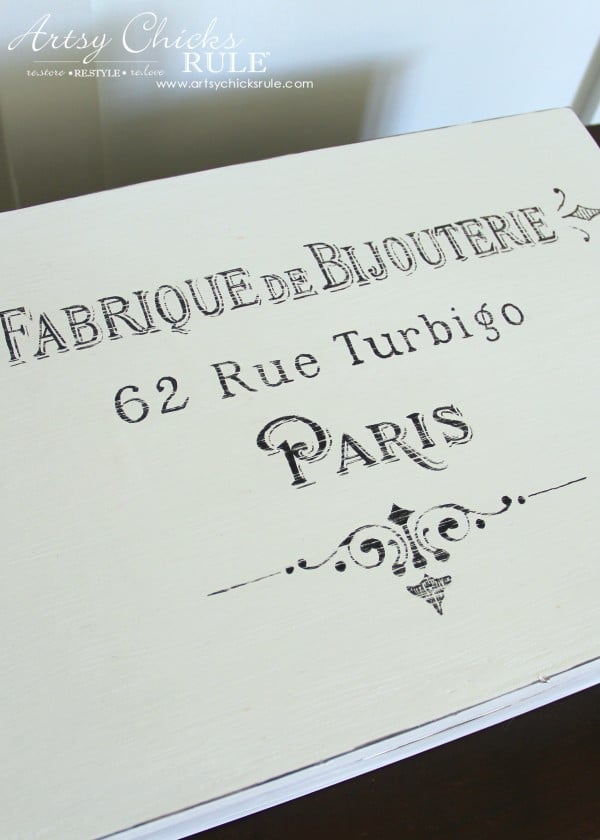 I LOVE this little makeover with Chalk Paint now!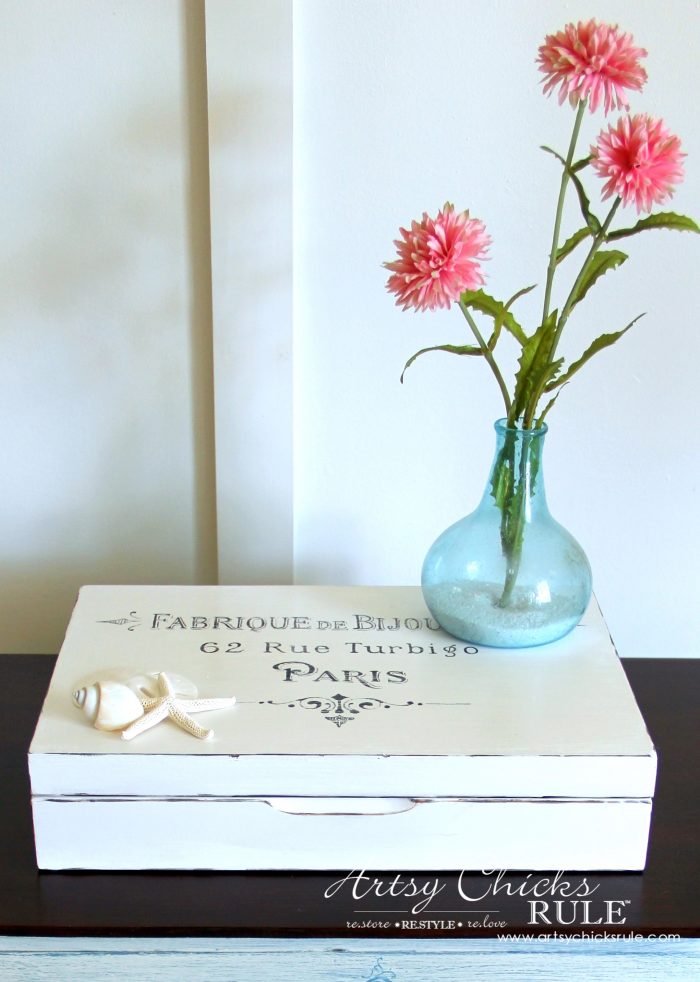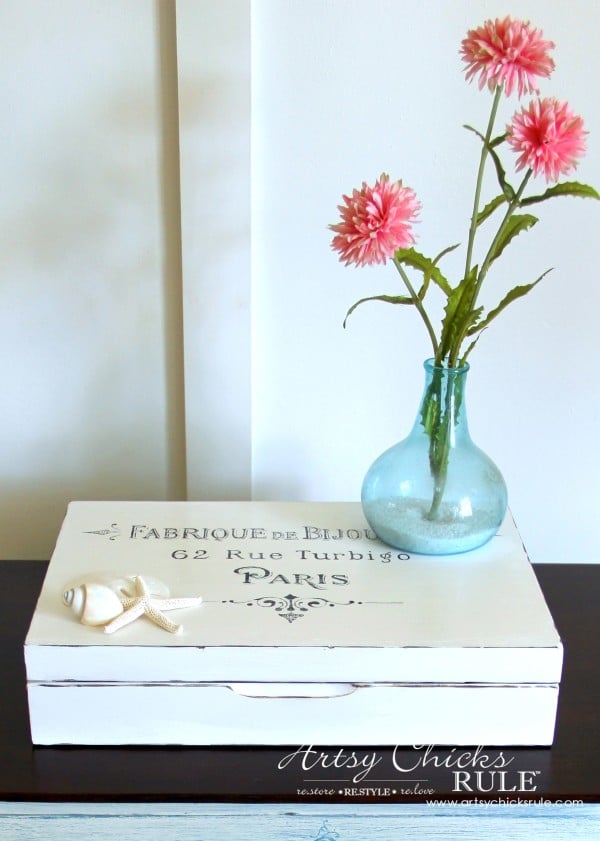 This was how it was supposed to look. :)
French Country Coastal Cottage-y…my favorite style.
By the way, I picked up that pretty hand blown vase when we went to Asheville, NC this past summer.
Isn't it pretty? I just love it with my pink (fake) flowers.
Yes, they are fake…but I just love them!
(and if you've never visited that post I just linked above to Asheville, you'll want to at least click over to see the quick little video I got of the funny guy riding the scooter. LOL It's an interesting town, for sure! ;) )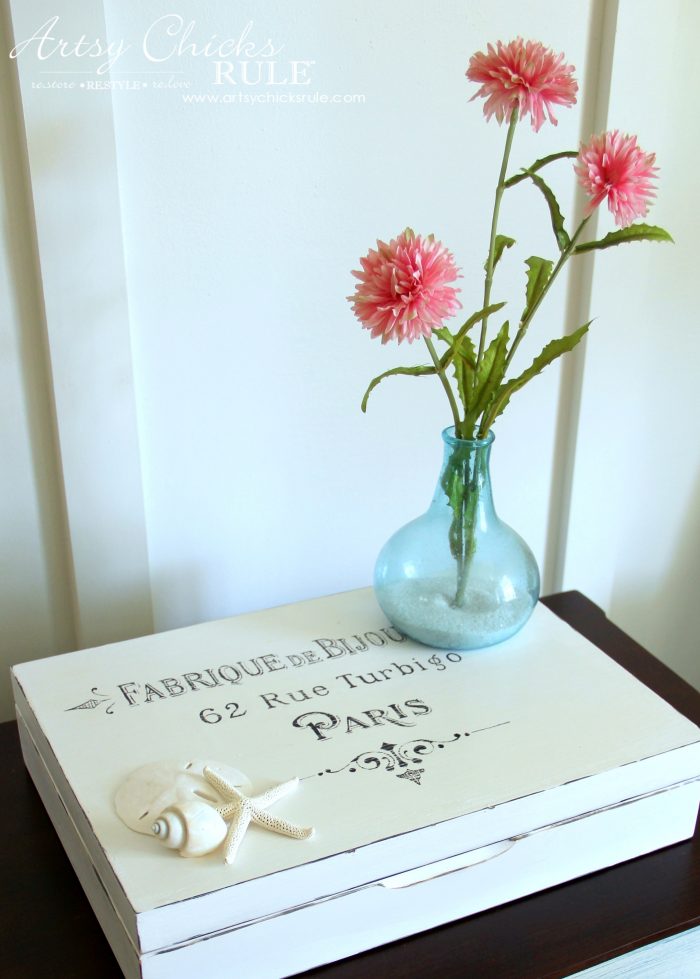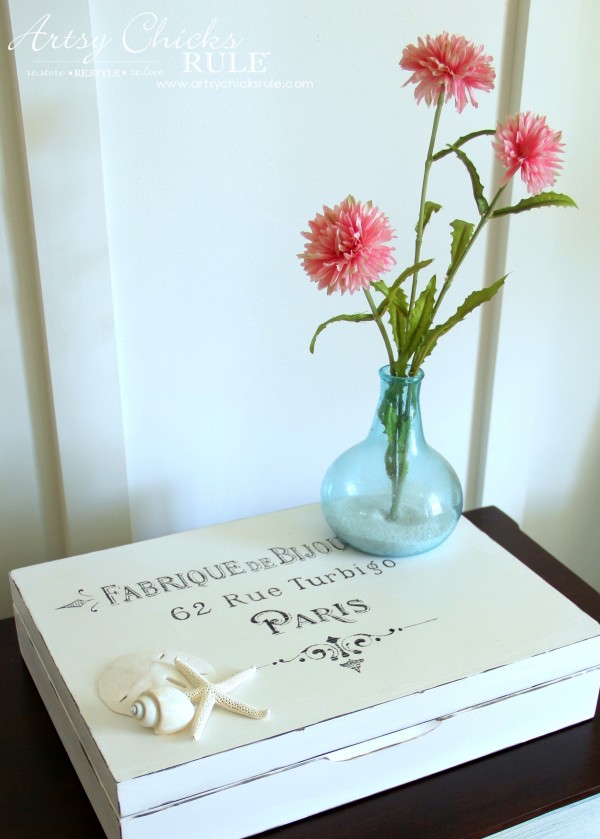 It's not really too unusual that I repainted this really…or didn't see the "vision" the first go round.
Happens to me quite often.
PIN this makeover with Chalk Paint for later!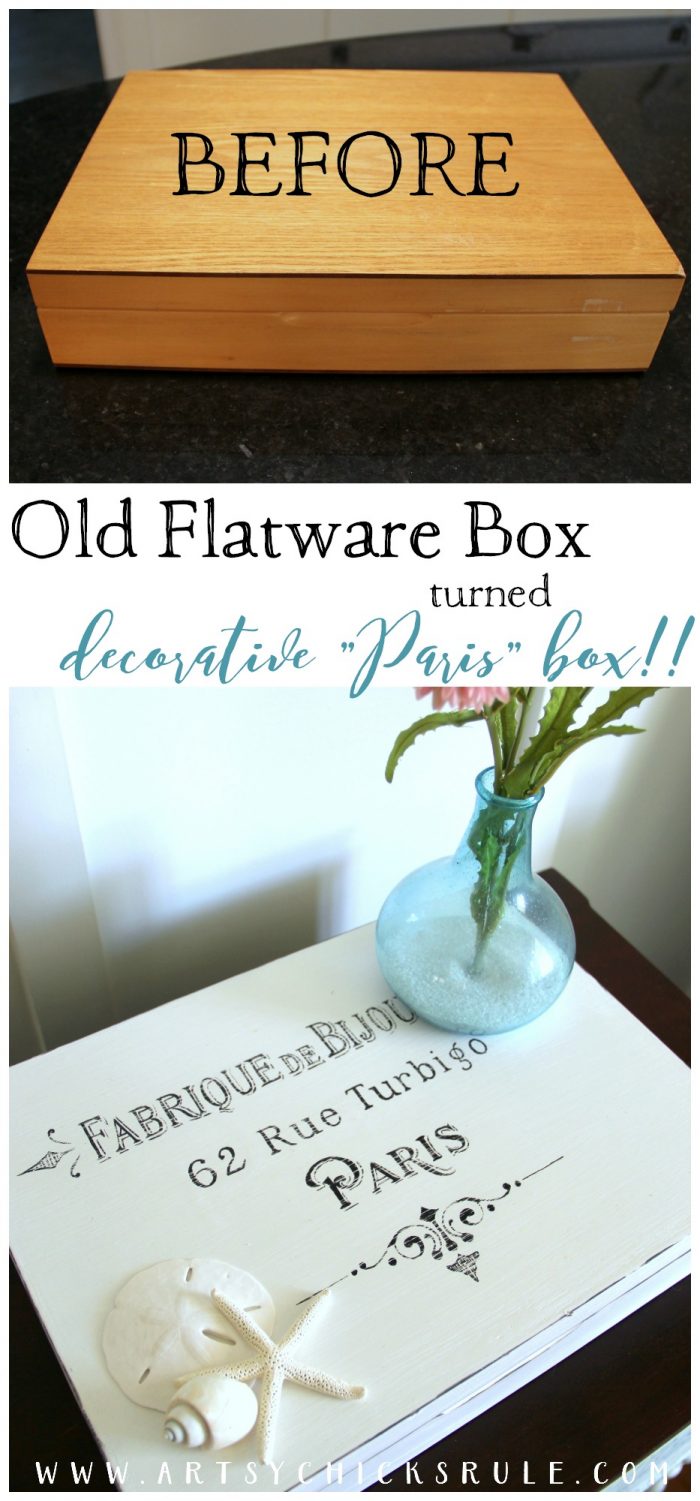 But I usually get it right in the end. Or right for me anyway.
This one is right for me now. And not hidden away in my office any longer.
It's finally out for all to see.
Want to see even more ideas on simple updates with Chalk Paint (that aren't furniture??)
Check out this post, here!
Now it's my friends' turn!
Stop by to see what lovlies they came up with in today's "Best of DIY". :)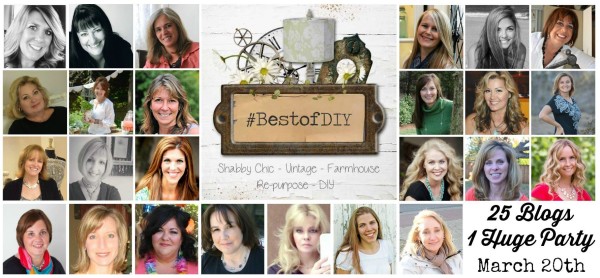 See them below!
Hope you all have a wonderful and blessed weekend!
xo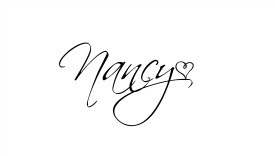 Follow along here! –> Instagram ~ Facebook ~ Pinterest