Spring Botanical Art (and free printables!)
This post may contain affiliate links. Please see disclosures here.
Happy first day of spring! Let's ring it in with these pretty spring botanical art prints I gathered for you! Easy spring decor.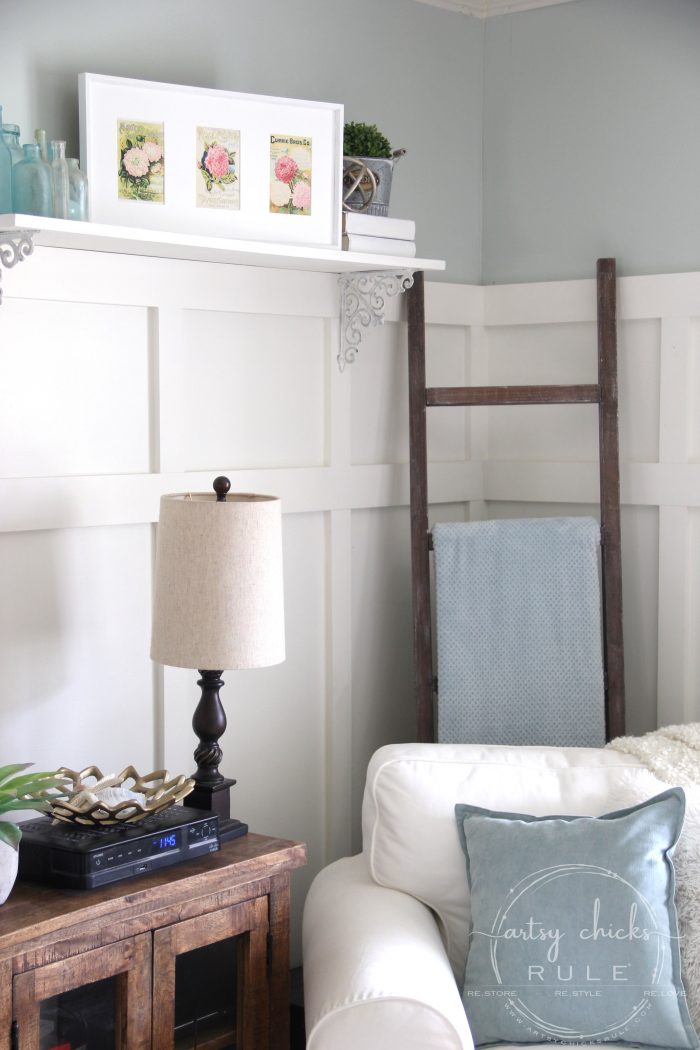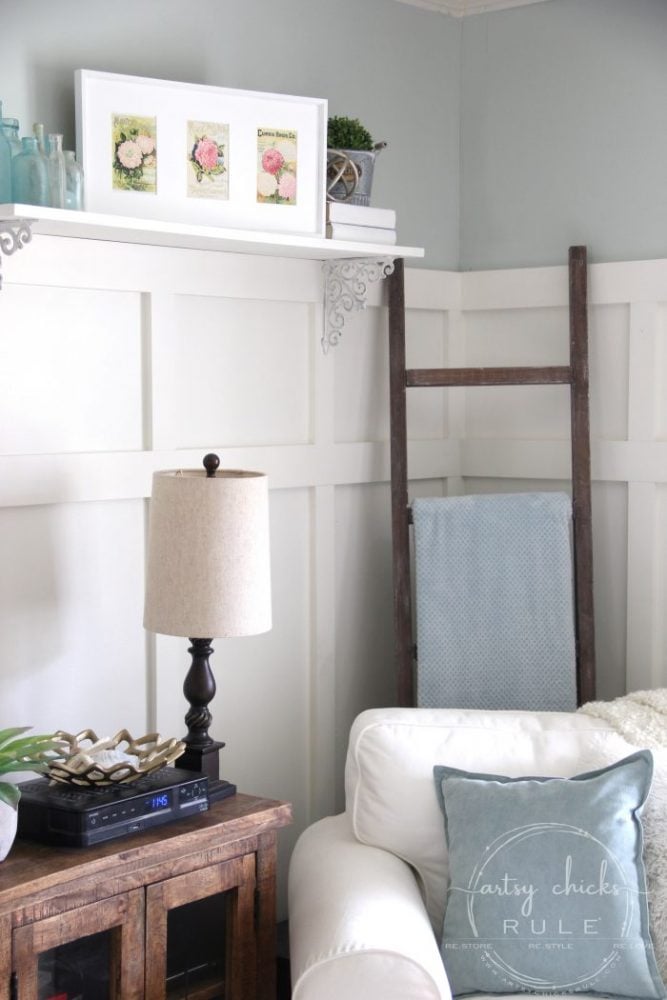 How does a little spring botanical art sound?
But first, for all of you that my have read my post, SW Natural Choice or SW Pearly White , I have to tell you what transpired over the weekend. ;)
Wishy, washy, changing of the mind is what transpired! lol
See what happens when you paint sample spots on the wall, make a decision and then don't paint for a week?
You change your mind after looking at it over and over for said week. ;)
As I was getting ready to paint on Saturday, I hesitated. (yes, I bought the paint the week before)
Long story short, I asked my lovely friends over on Instagram stories which color I should paint …and it came back overwhelmingly in favor of Pearly White.
I even asked on Facebook….and same result!
And there you go, my hesitation and change of mind was not unfounded. You guys agreed with me. :)
I will be using the Natural Choice upstairs though so no paint shall go to waste! lol
Both colors are great…and why I had such a hard time deciding.
Alright, let's talk spring and these pretty spring botanical art prints.
I have 3 pretty botanical prints to share with you today. (well, actually, 4!)
And not only that, I'm also sharing 3 seed floral catalog covers, too.
I just love those. The vintage artwork is so pretty.
But of course it all started with a thrifty find? Right?
It usually does!
This….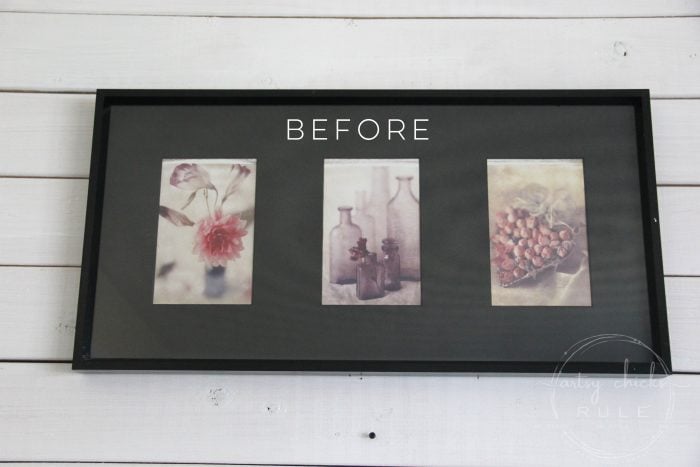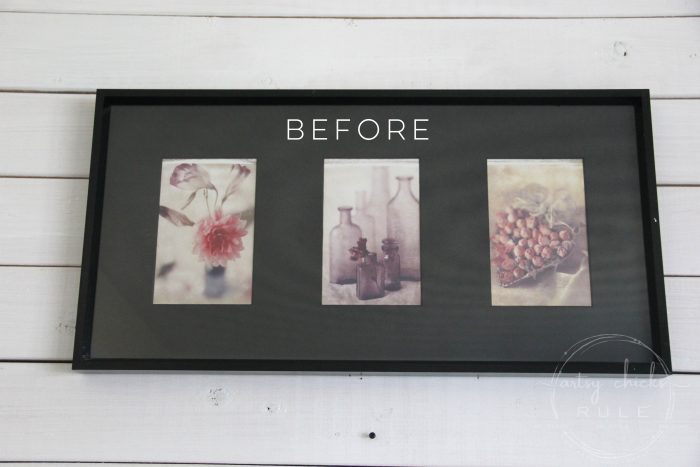 I bought this at the thrift store probably 8-9 years ago and it's been sitting up in my office on the bookshelf since then.
I decided to paint it white (the mat and all) and add a few colorful spring botanical art prints instead.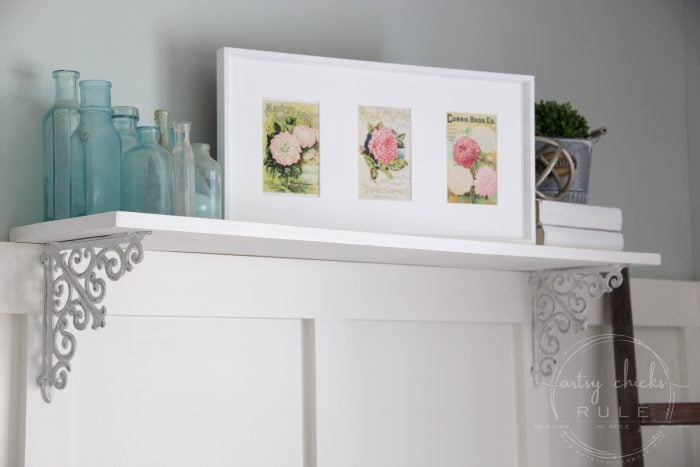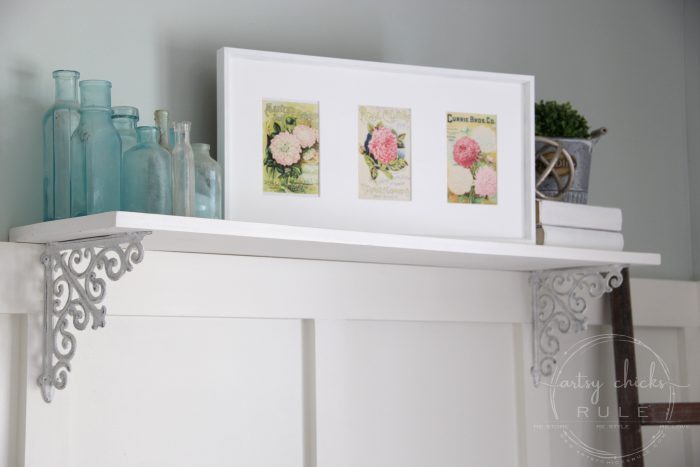 What a difference! The prints that were in there originally actually ended up being calendar pages.
I'm really loving the new look.
These are so colorful and perfect for spring. I love the vintage feel they have.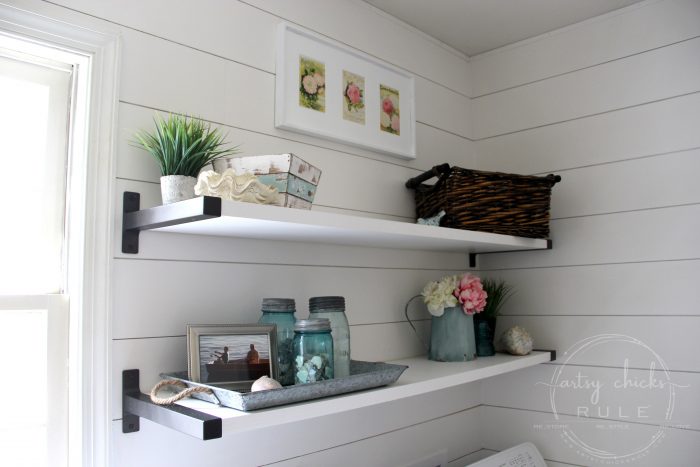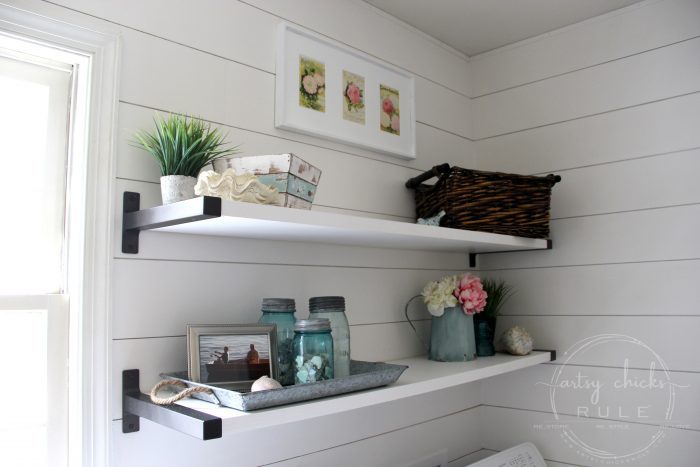 They even look good in my laundry room. (which is where I think I'm going to leave them)
You can see the full laundry room makeover, HERE. (details and links to all items pictured)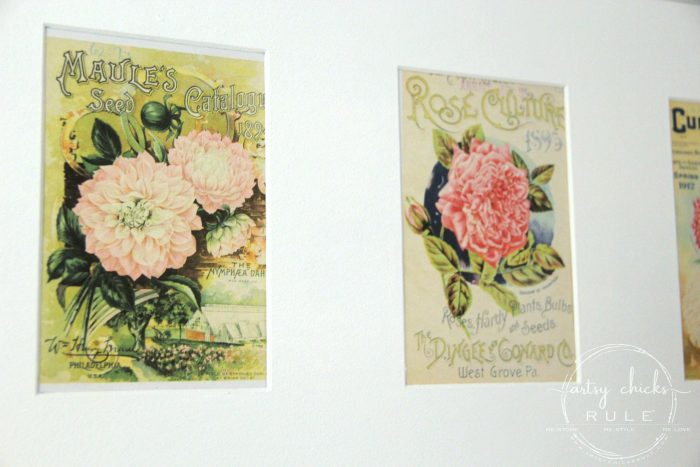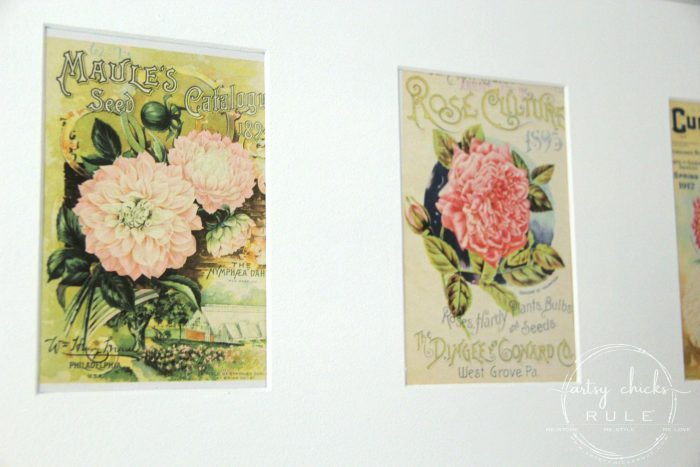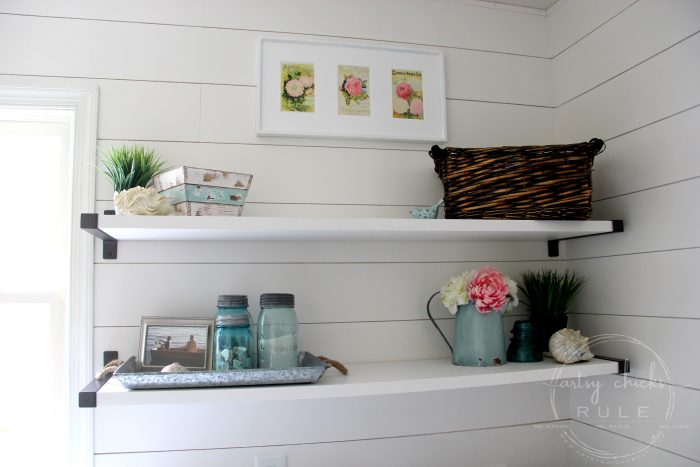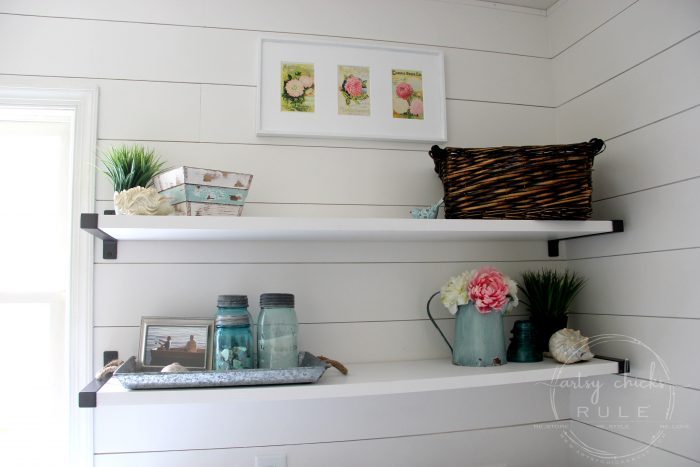 So happy spring is here! Now, if only the temperatures would cooperate. ;)
I'm also sharing these 3 spring botanical art prints.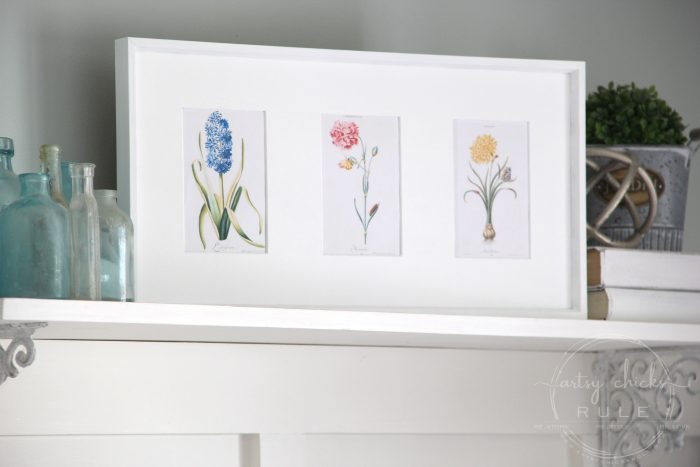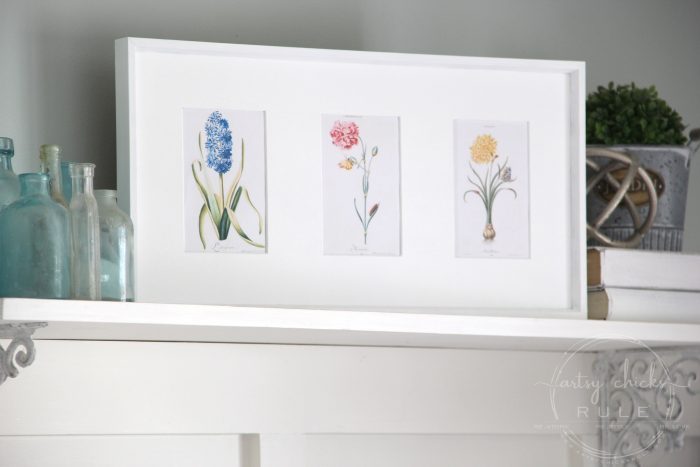 Aren't they sweet?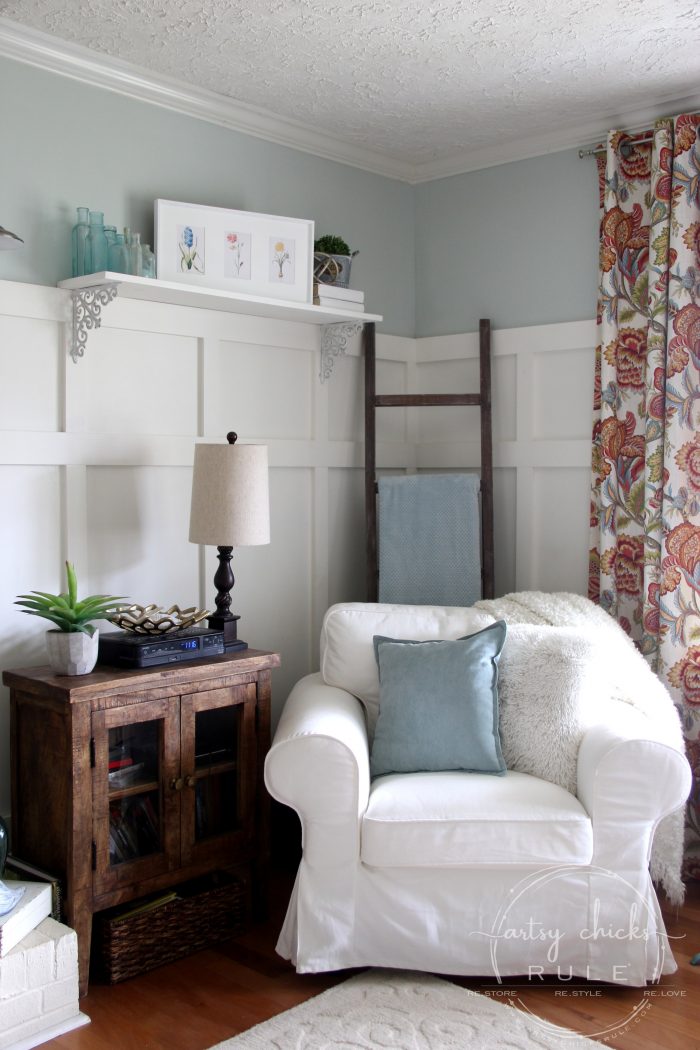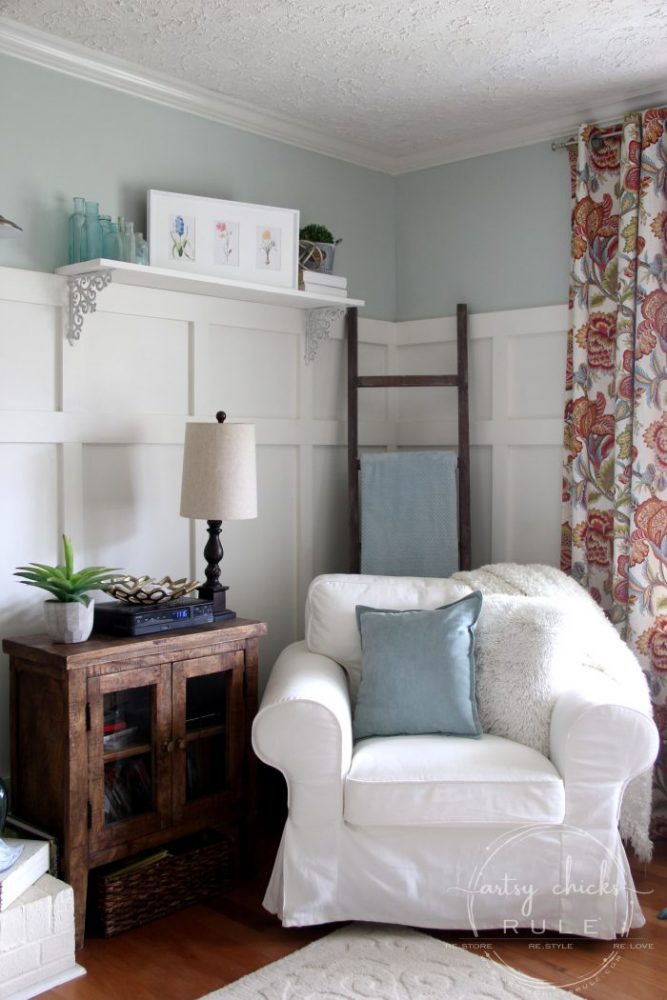 Love them both!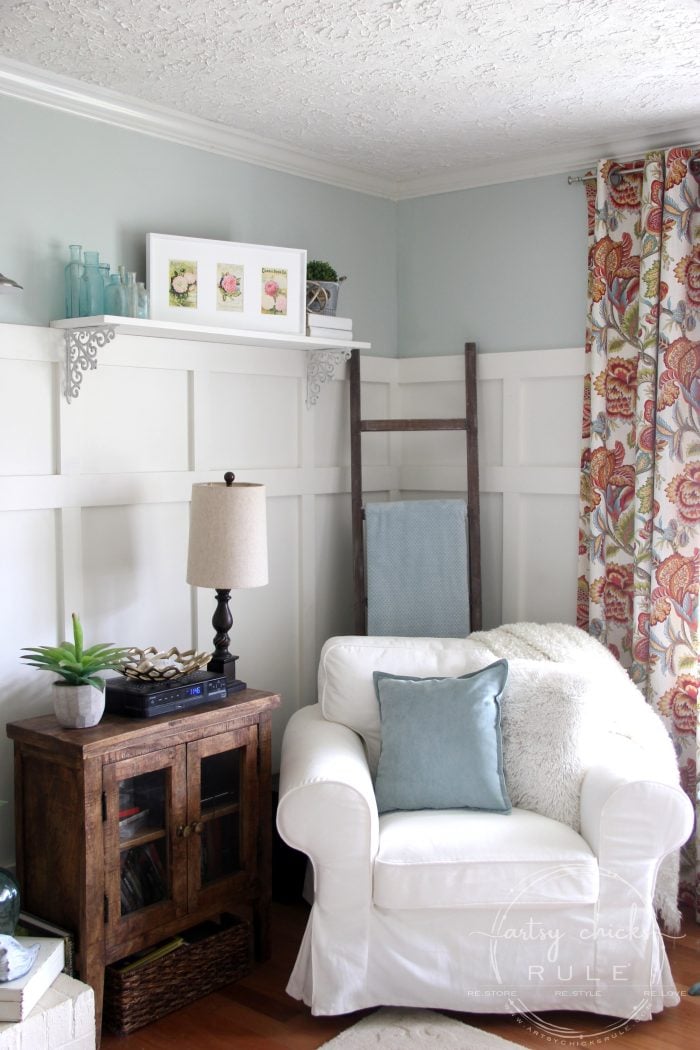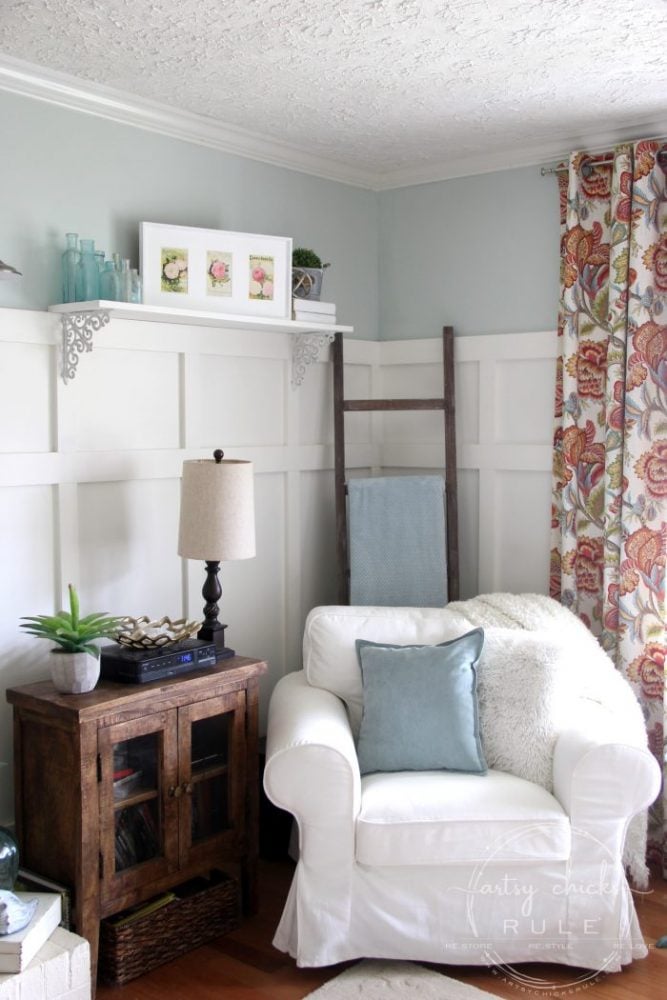 Even these look great in here. Hmm, which ones to use?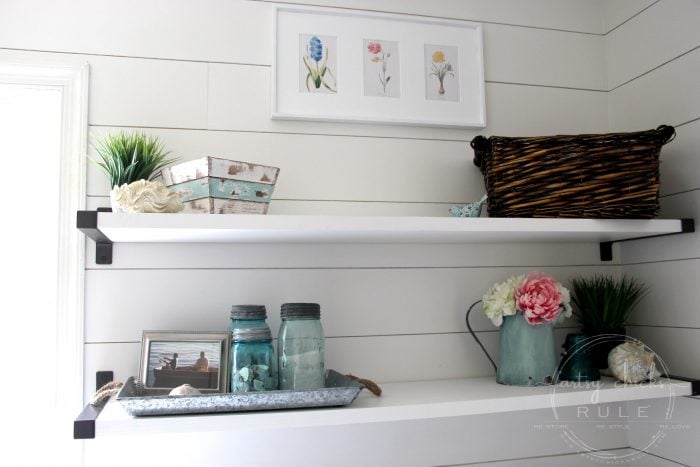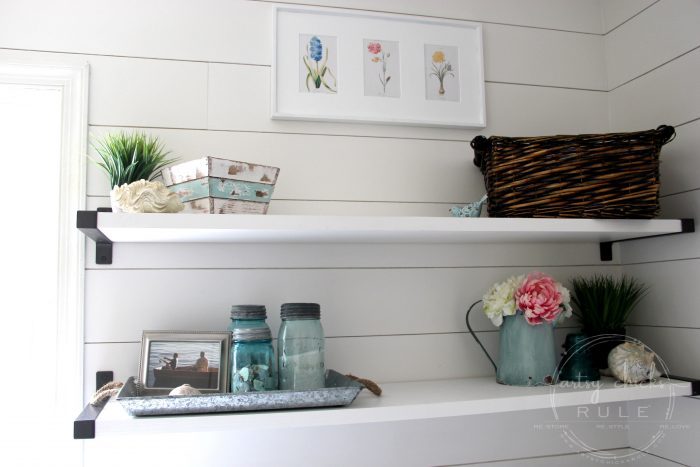 There's so many things you can do with these spring botanical art prints. I've only showed you one way.
Here's a post that I put together recently sharing other many ways you can use printables. >>> "Creative Ways To Use Free Printables"
Lot's of ideas in that post!
And that's not all, there's one more print I'm sharing today….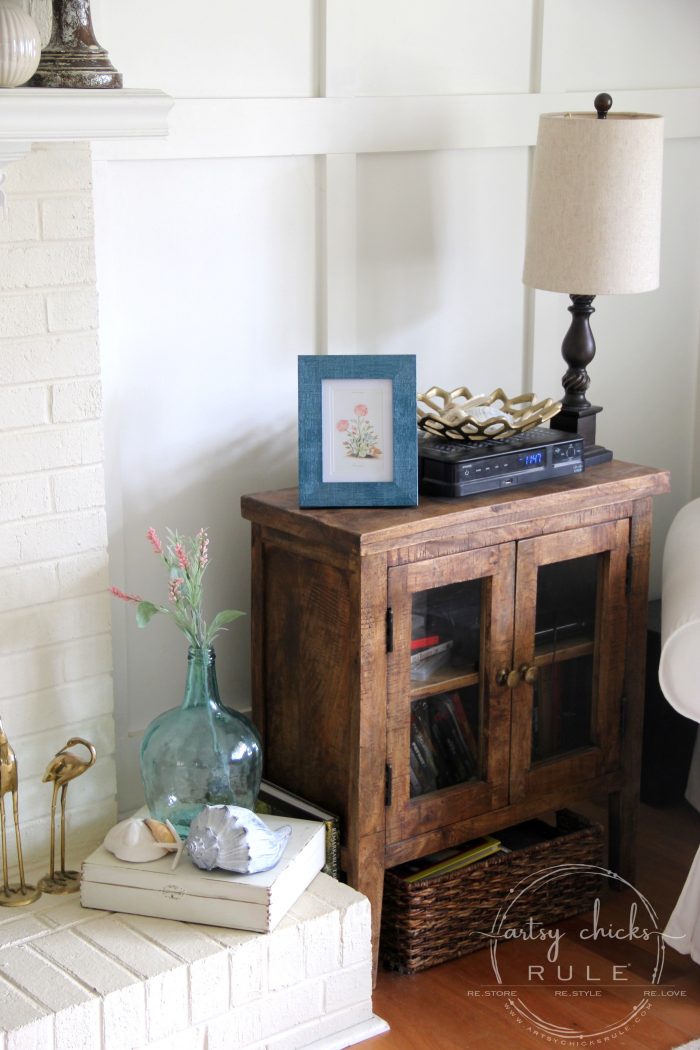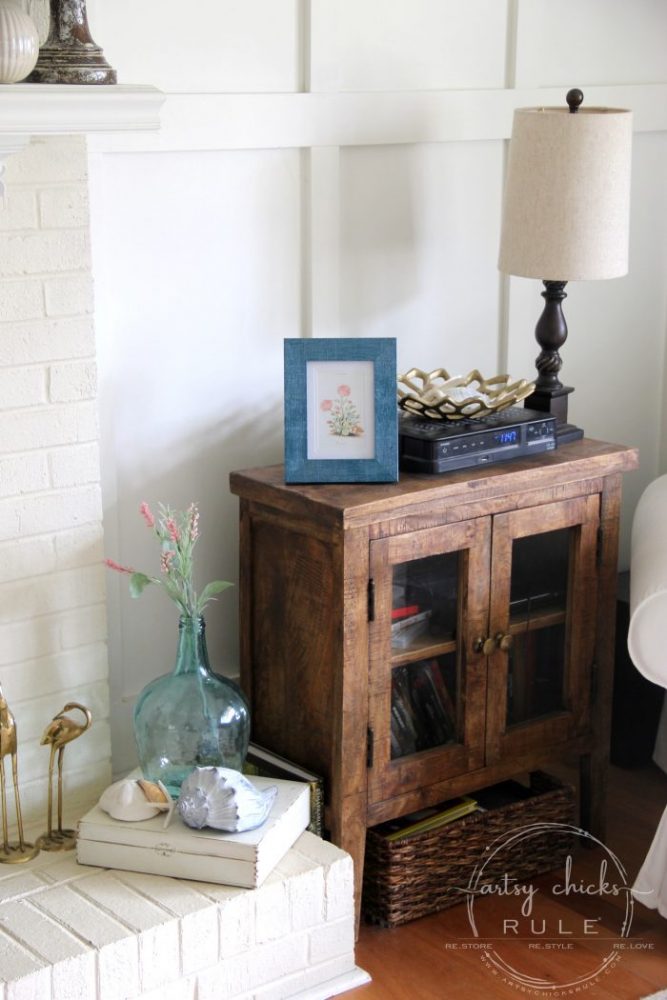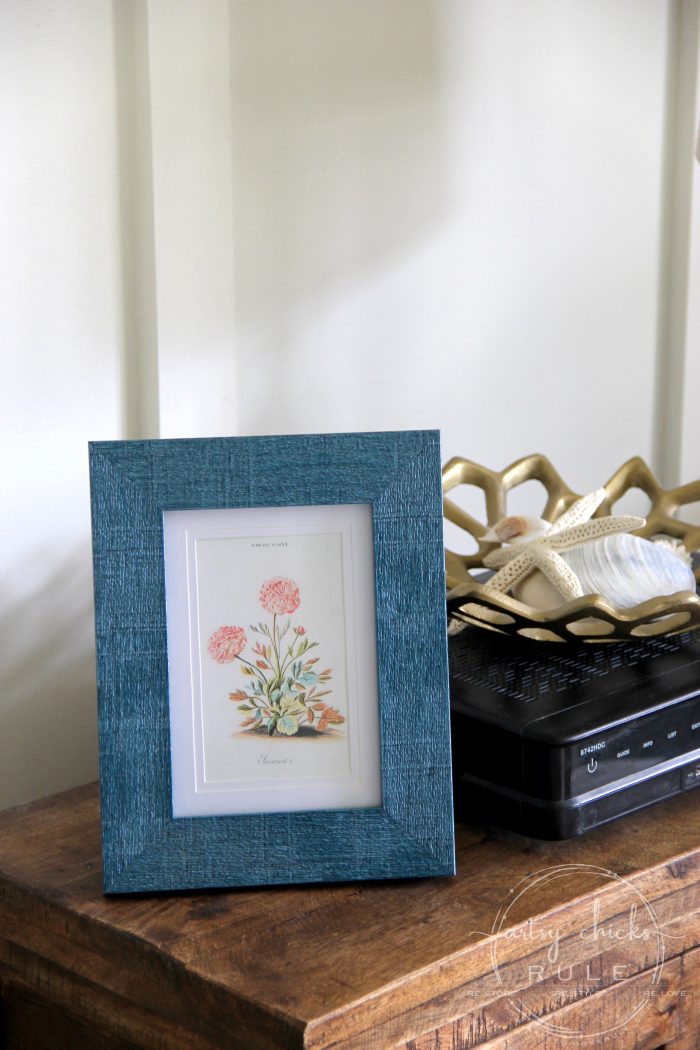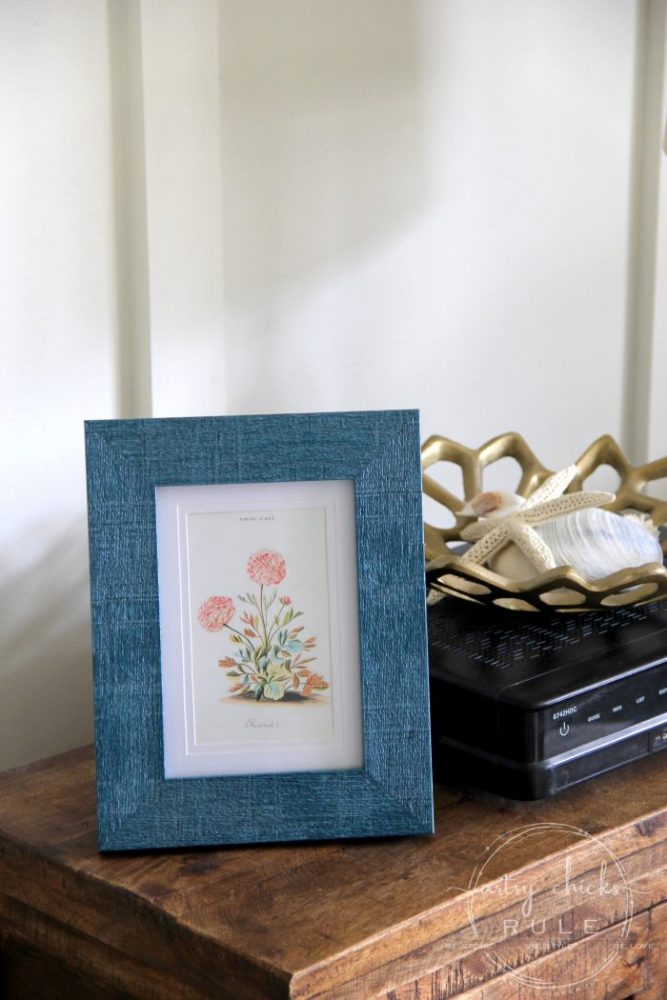 The pink and blue colors are perfect for spring…and so is the pretty turquoise frame I pulled outta my stash for this.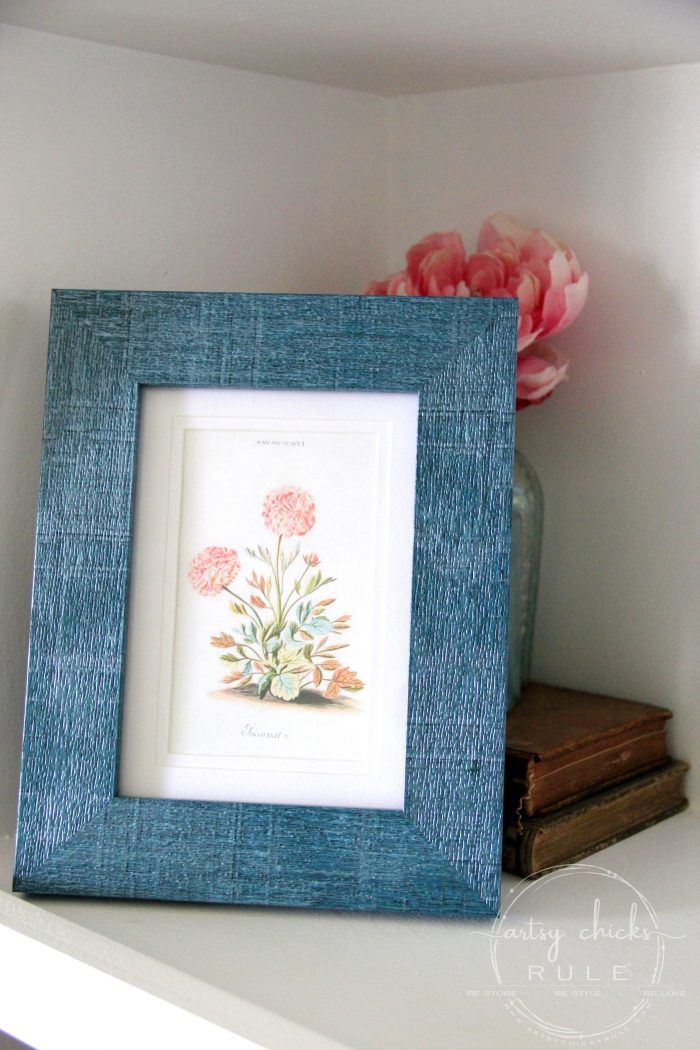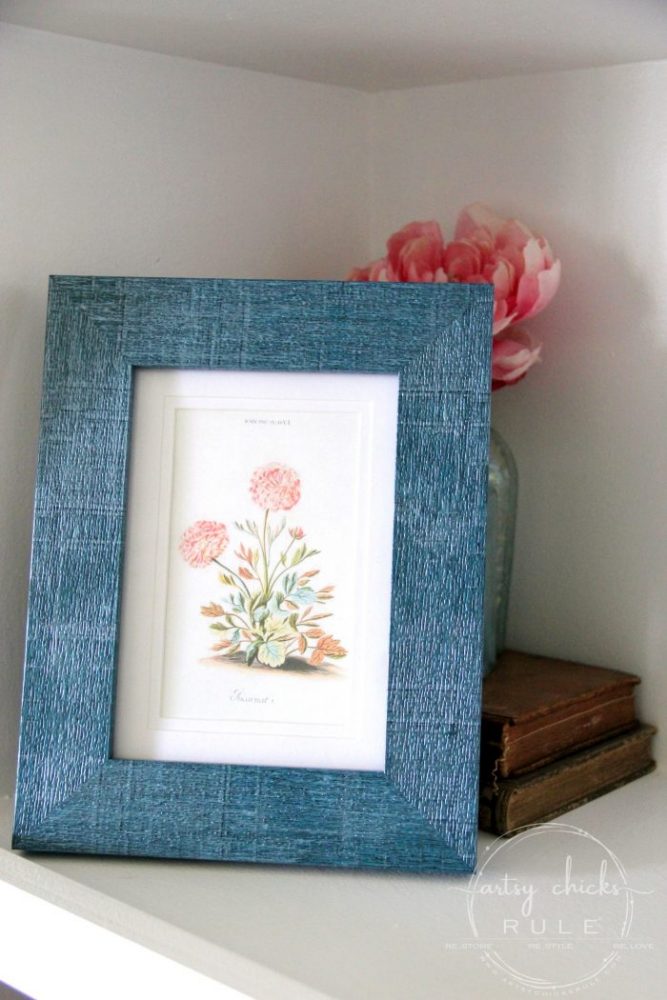 It's as simple as that to add a little spring to your home. (I know you're ready, just like me! ;) )
I even added a little pink sprig to my blue bottle…..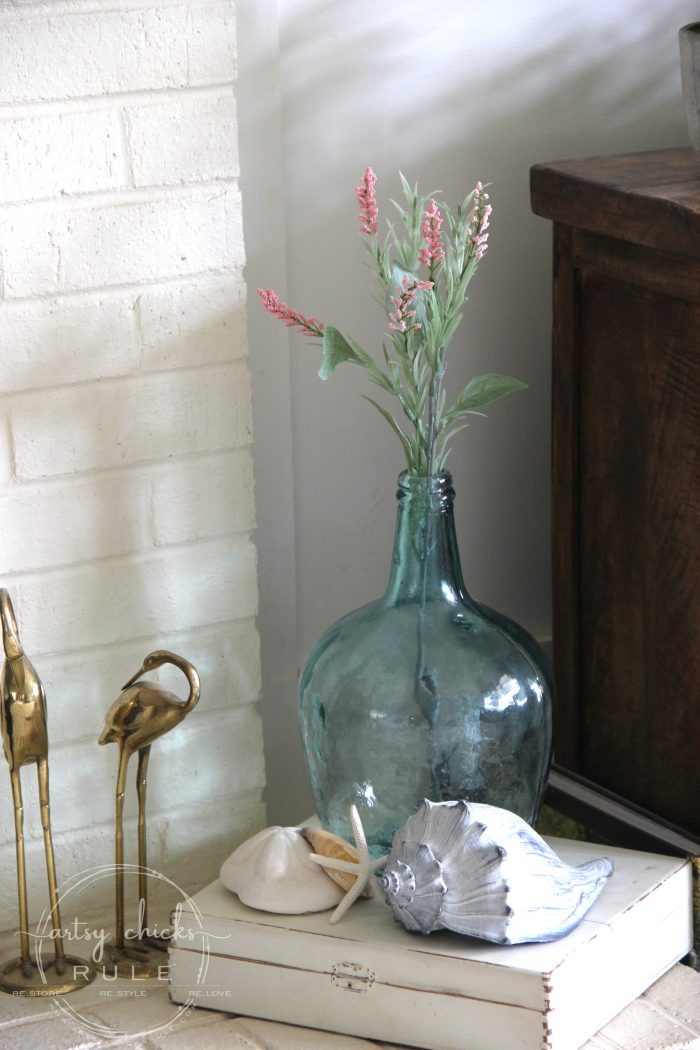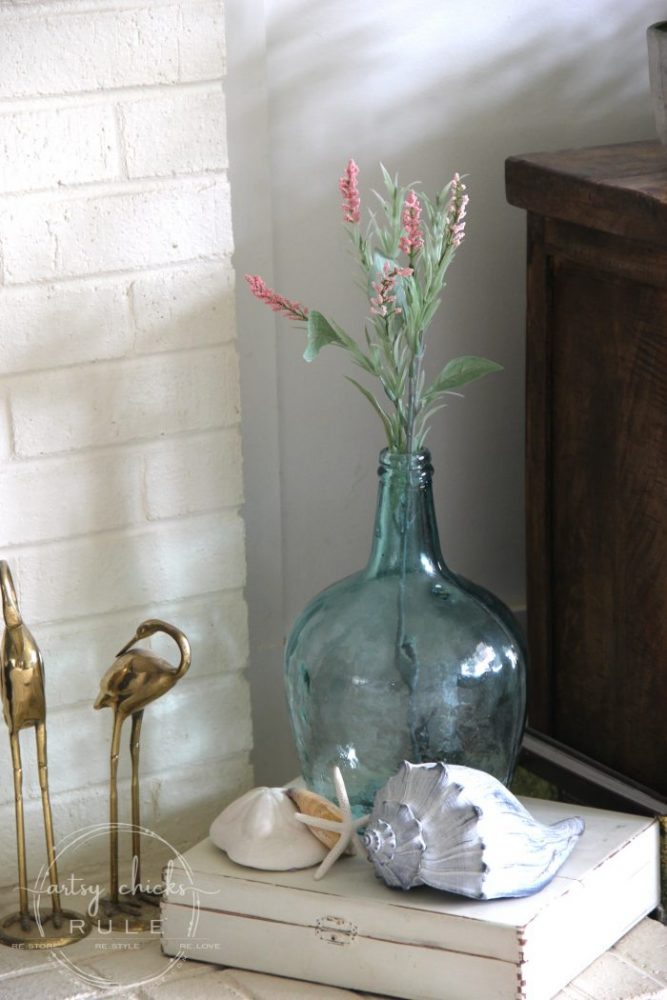 …such a simple way to add a little spring.
Here's a few more recent posts with spring decor ideas:
DIY Spring Floral Wreath (with frame message)
Easy Spring Decor Ideas For Your Home
PIN it to save it for later!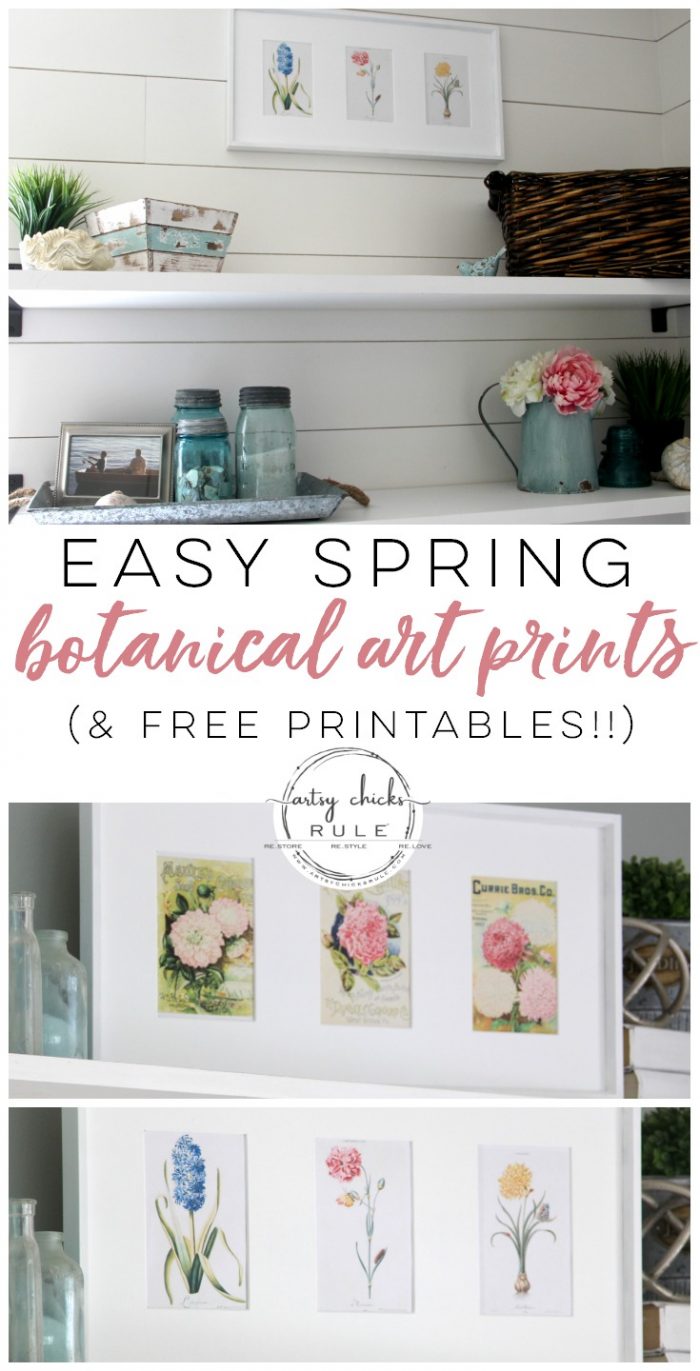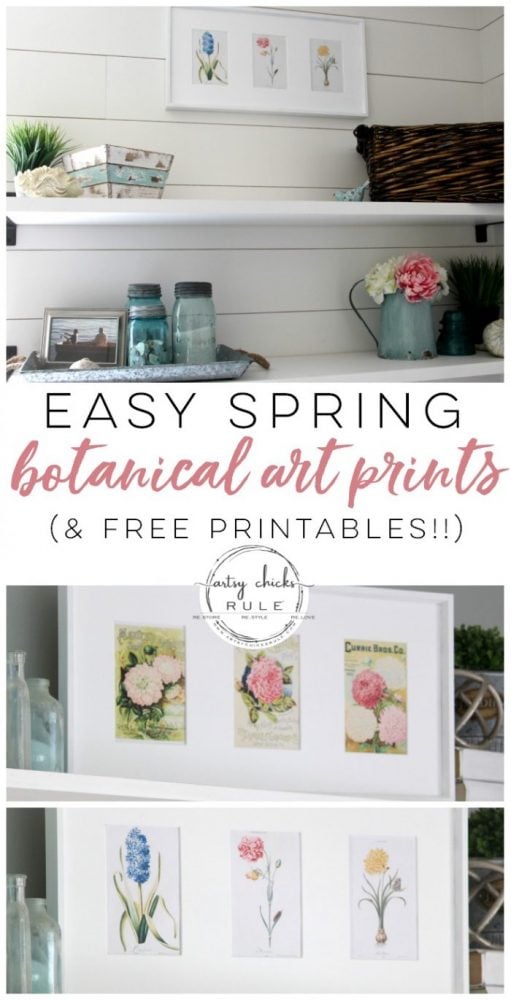 Hope you enjoy these and have a wonderful start to the spring season! :)
xo