How To Paint Light Fixtures (update without taking them down!)
This post may contain affiliate links. Please see disclosures here.
Tired of your old light fixtures? Don't feel like replacing them? You don't have to! Paint (and a few other simple products) are your friends here. And guess what? You don't even have to take them down to update them this way! Learn how to paint light fixtures so you can give new life to your lighting, too!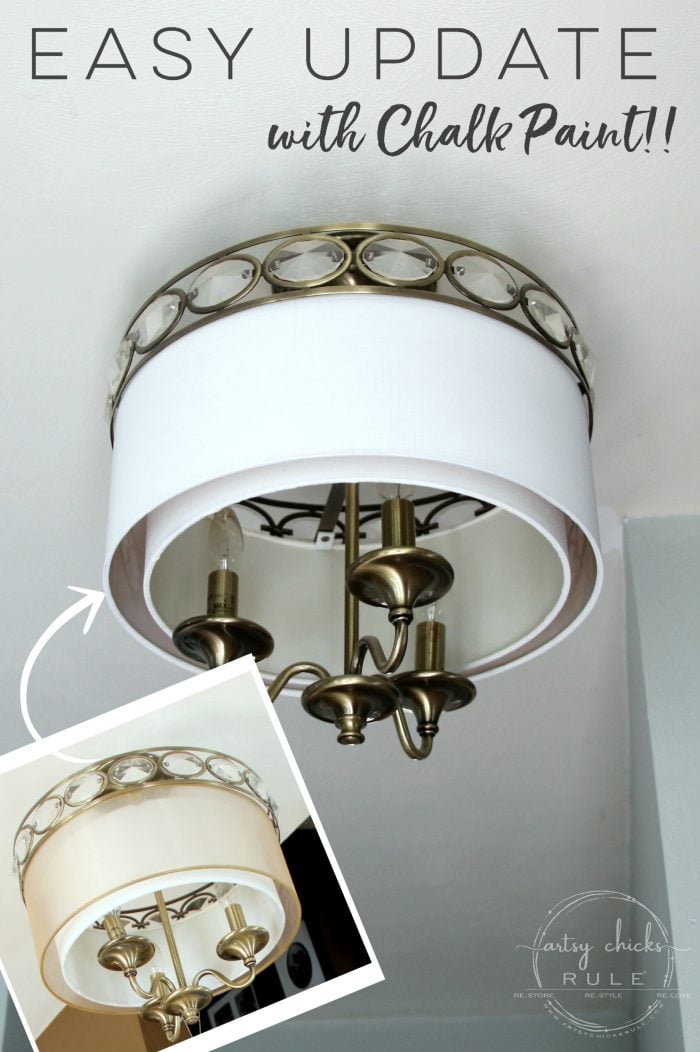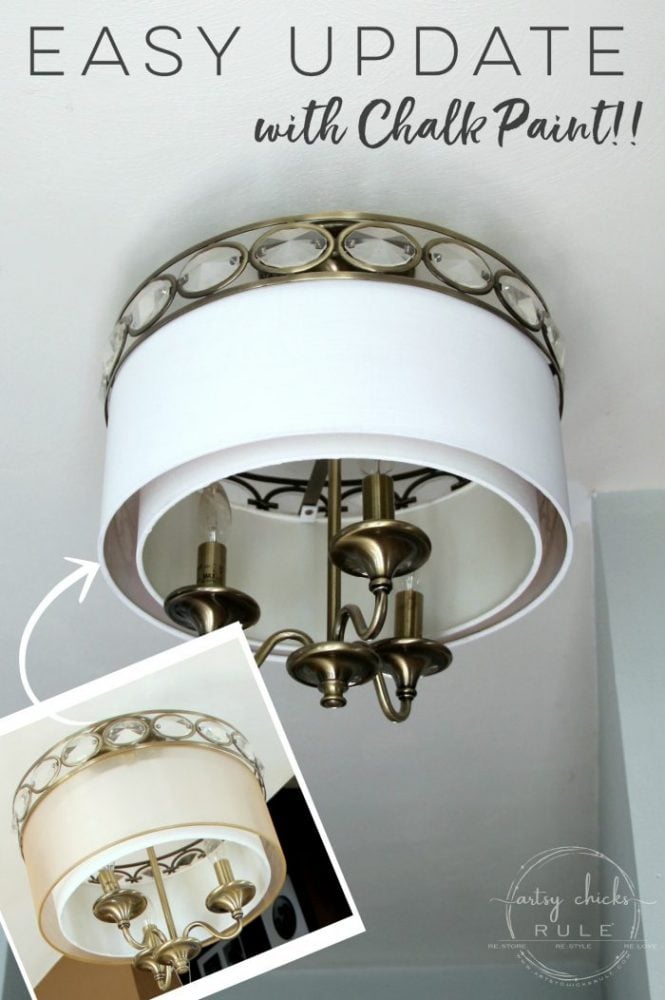 I'm sharing how to paint light fixtures today….and without having to remove them from the ceiling!
Even better, right?
I don't know about you, but I grow tired of my decor from time to time. And that would include, of course, light fixtures.
As you change your styles, those often need changing, too.
Many times you can just paint those light fixtures instead of replacing them.
As you know, we have decided to stay in our home for a few more years instead of selling this year.
That means…..I'm changing things up around here! lol
If you want to catch up, I talked about the paint and a few other changes we are making in this post and this post .
To be honest, at least 2 of the light fixtures really didn't match my current decor anyway. I didn't worry too much because we were planning to move.
Since we now aren't…at the moment anyway…it's time to do something with them.
I really considered replacing them but came up with a few ideas instead.
I am SO thrilled to say all 3 worked out very nicely and we saved a bunch by not having to replace them.
How To Paint Light Fixtures (without taking them down)
You want to know the simple trick?
Painter's tape and small artist style paintbrushes . :) Nothing more!
Well, that's not true, you do need a few products, like paint….and a step stool or ladder.
But the trick is…….using the proper tools. That's right.
And most projects are just that, all about using the correct tools.
Let's start with this chandelier in the dining room.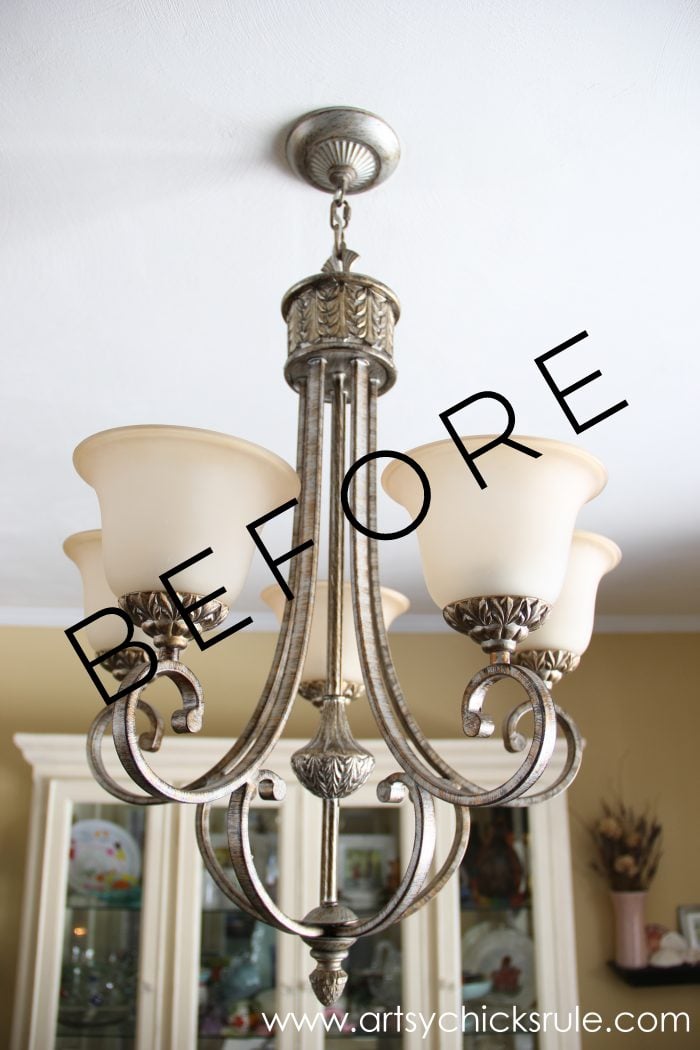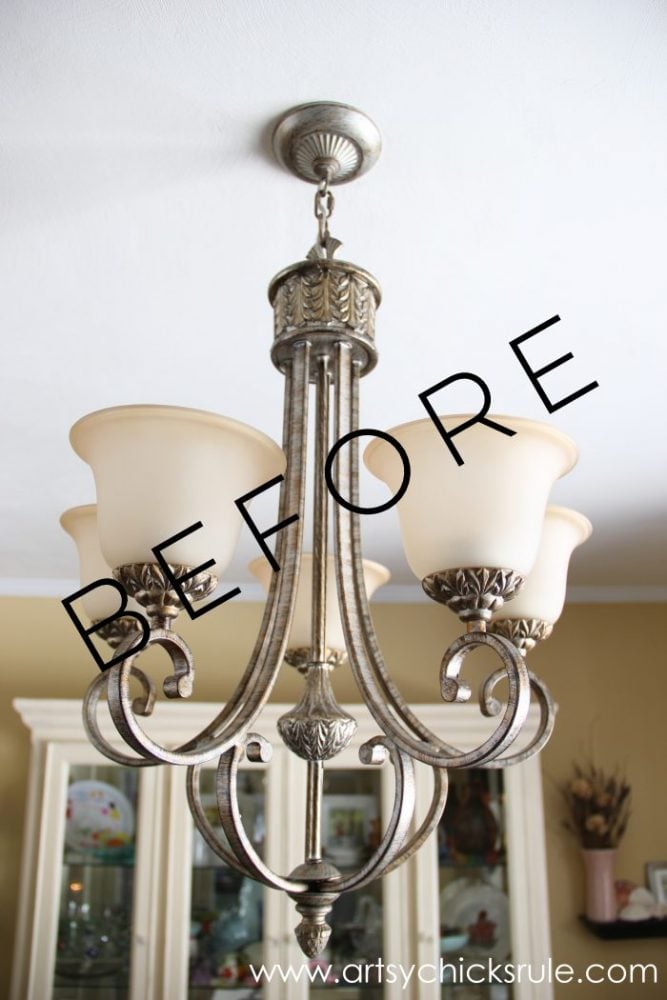 I actually tried to update it inexpensively last year with new, white globes.
It did make it look a ton better and the globes were not pricey at all.
But I still didn't love it.
Here is what it looks like now…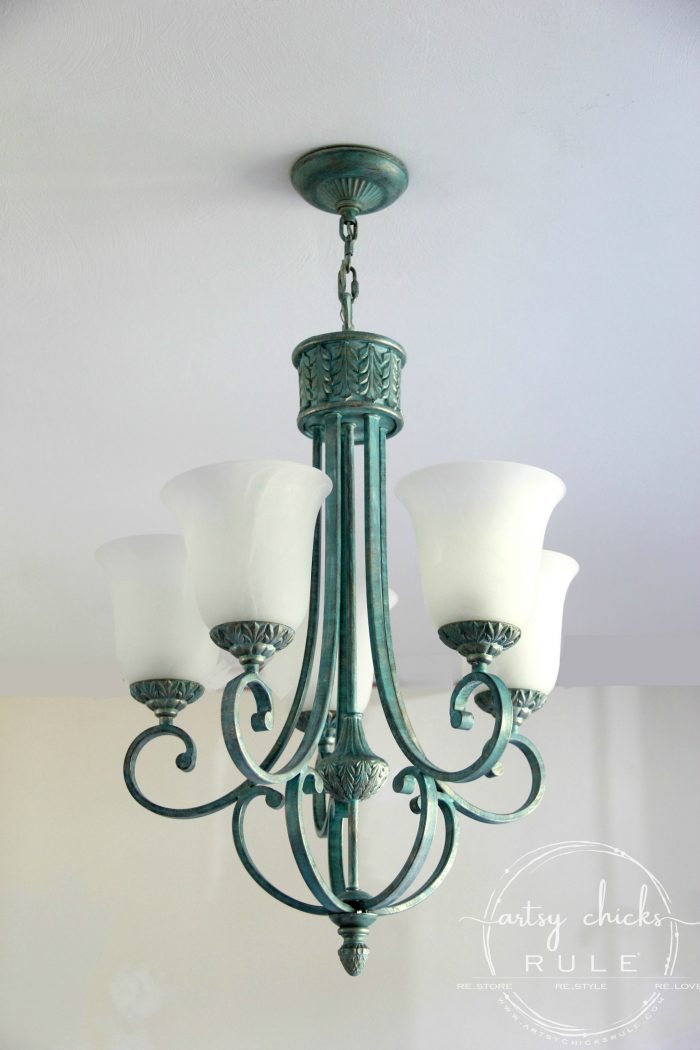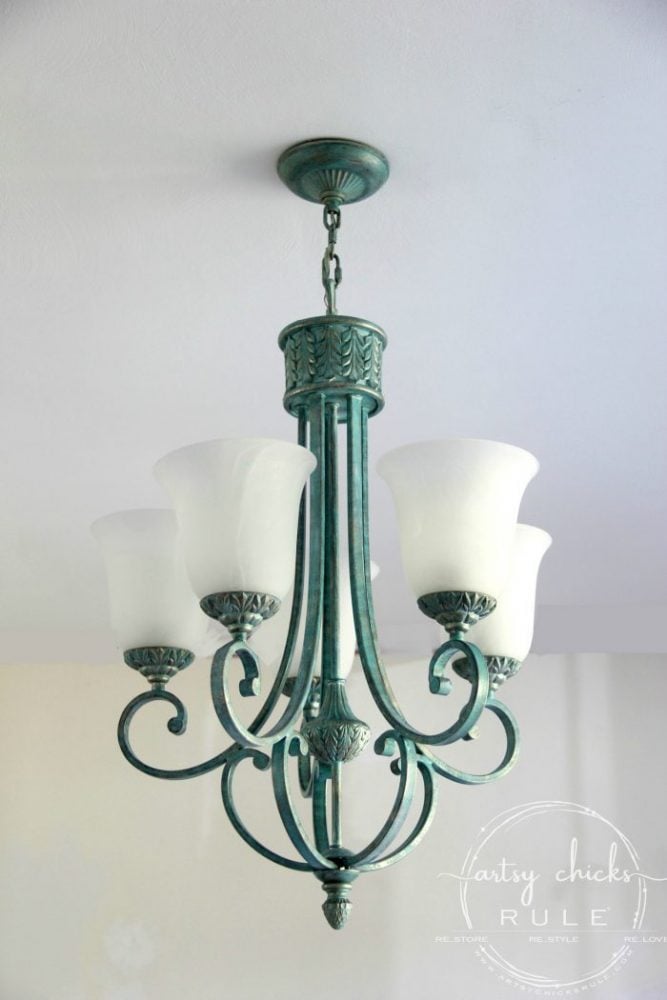 What a difference, right?
If you follow along on Instagram, you might have seen a snippet or two (or 5, lol) over the weekend when I was painting/re-doing them.
I share a lot of the things I'm doing, at the moment, over there in the "stories". Plus a few random daily life things, too. ;)
So it'd be fun if you'd follow along!
And just take a look at that crispy white ceiling I painted last night.
I've painted every single wall in this house at least 4-5 times (not even kidding, every single one ) but have never painted the ceilings. Ugh
And I honestly don't think they've been painted by anyone in 40 years. So they were long overdue.
Just to give you a clue as to how dark and dingy they were…..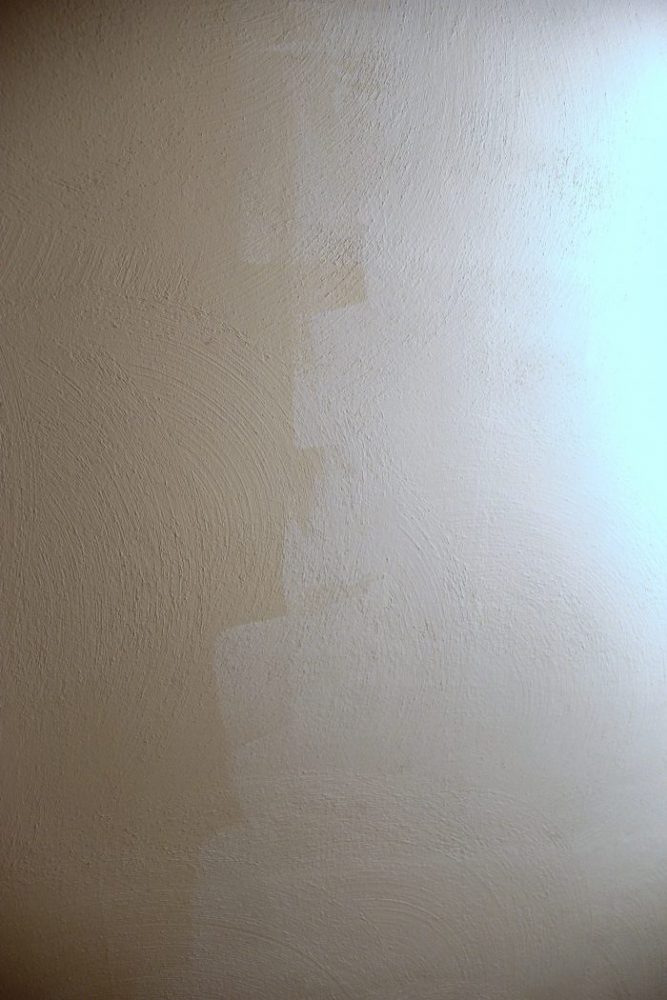 SO needed. What do you think?
I'm hoping that painting all the ceilings downstairs will really brighten up the spaces.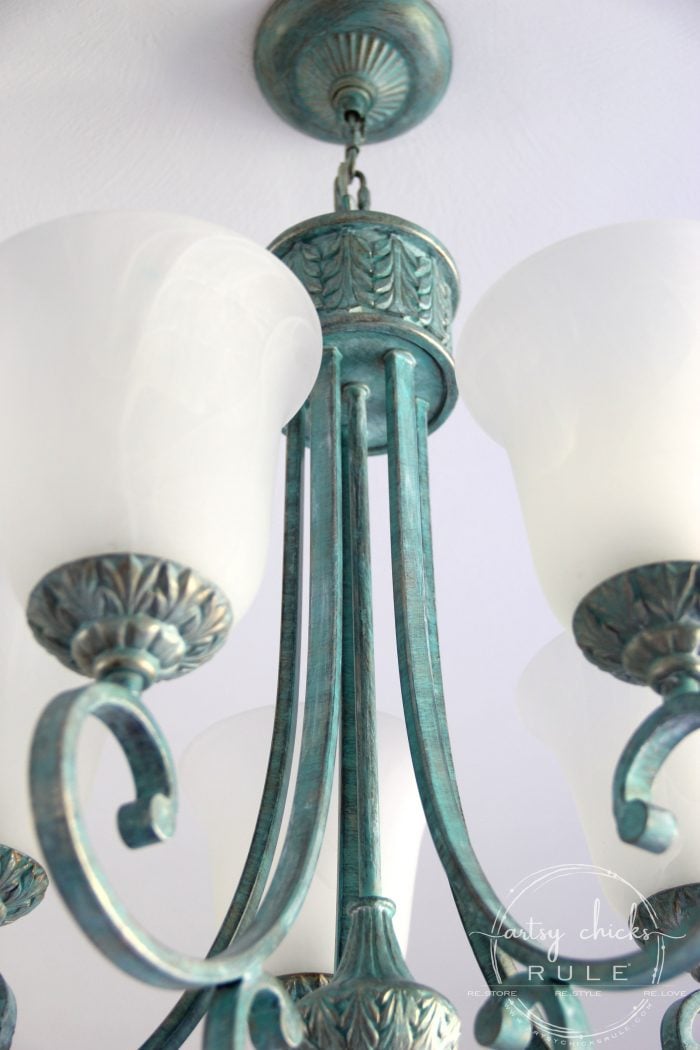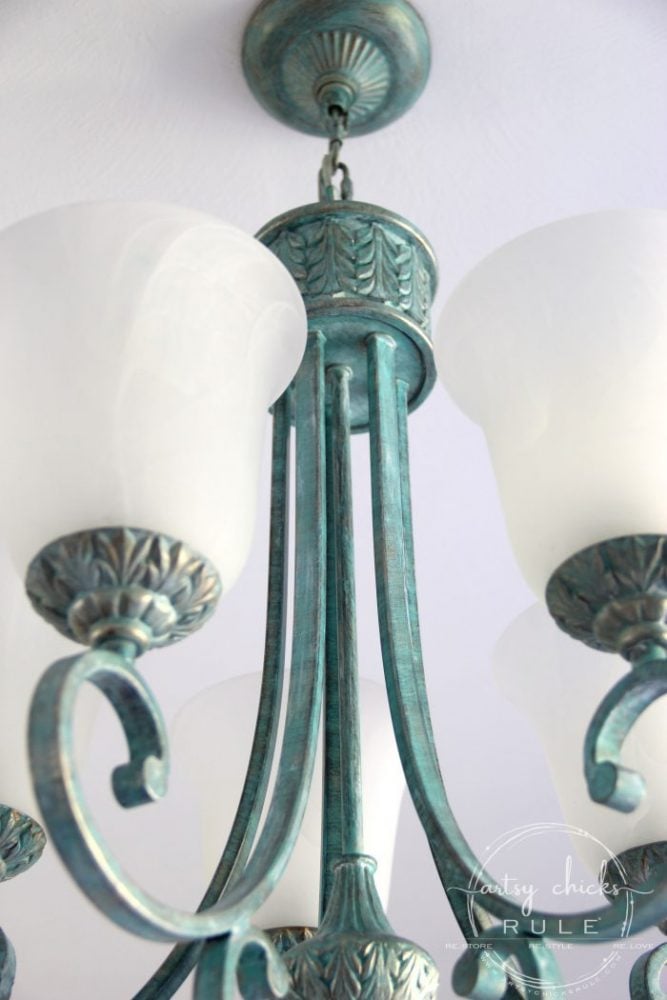 This finish is amazing….and the only one that didn't get created with PAINT!
Nope…you'll just have to stay tuned to see this magic.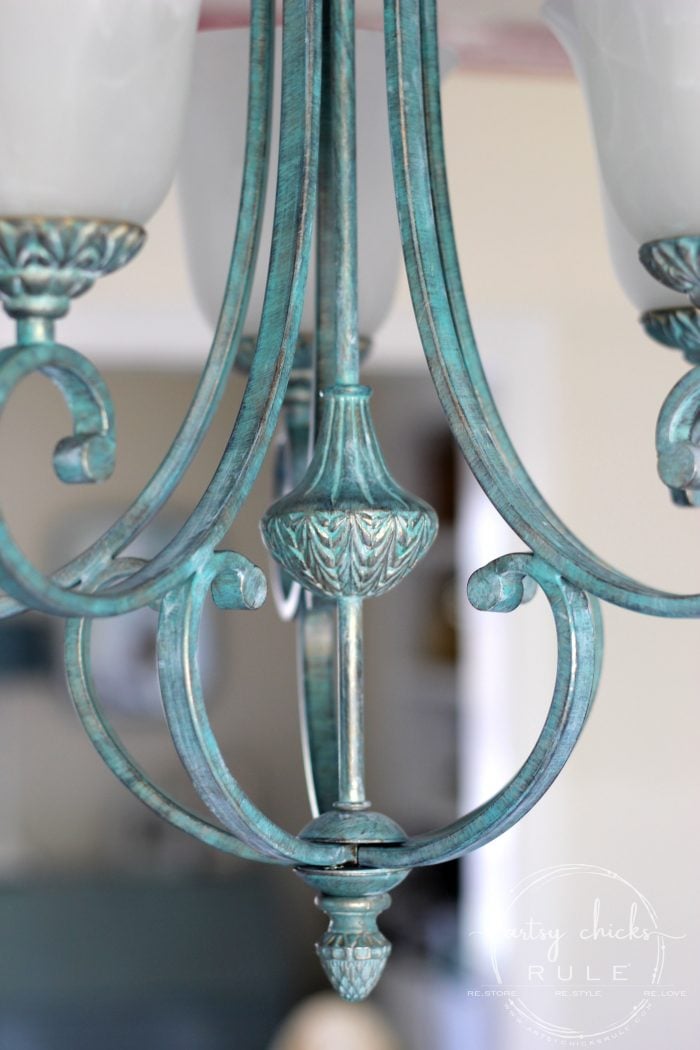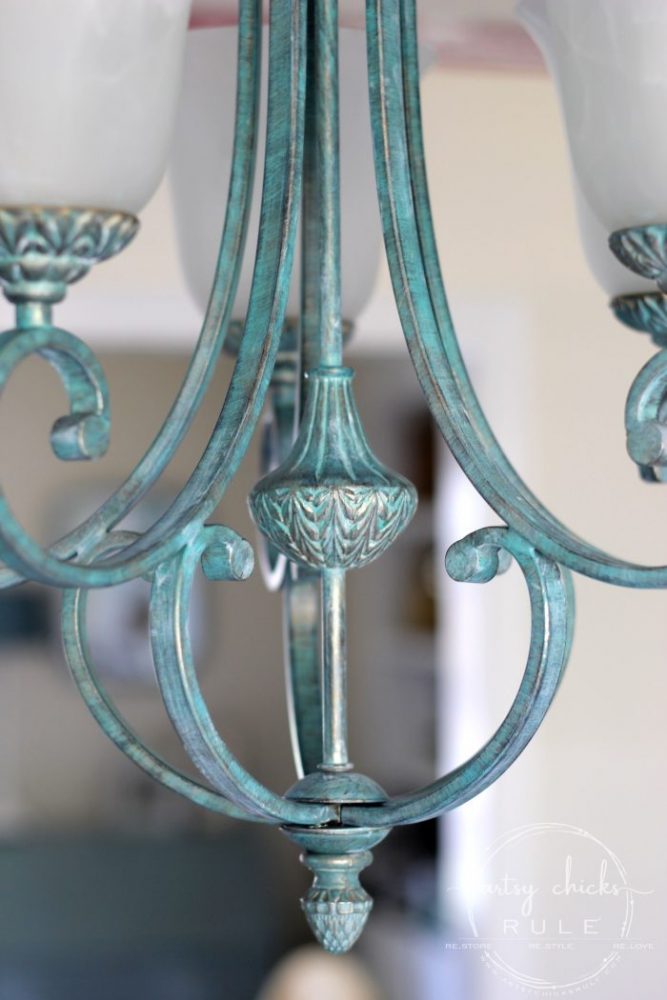 I'll be back later on with a full tutorial on how to create this "faux" verdigris. I will say, it was oh-so-simple to do.
I painted all 3 of these in one day.
UPDATE: You can see it now, here >>> "How To Create Faux Verdigris"
Here is the second set.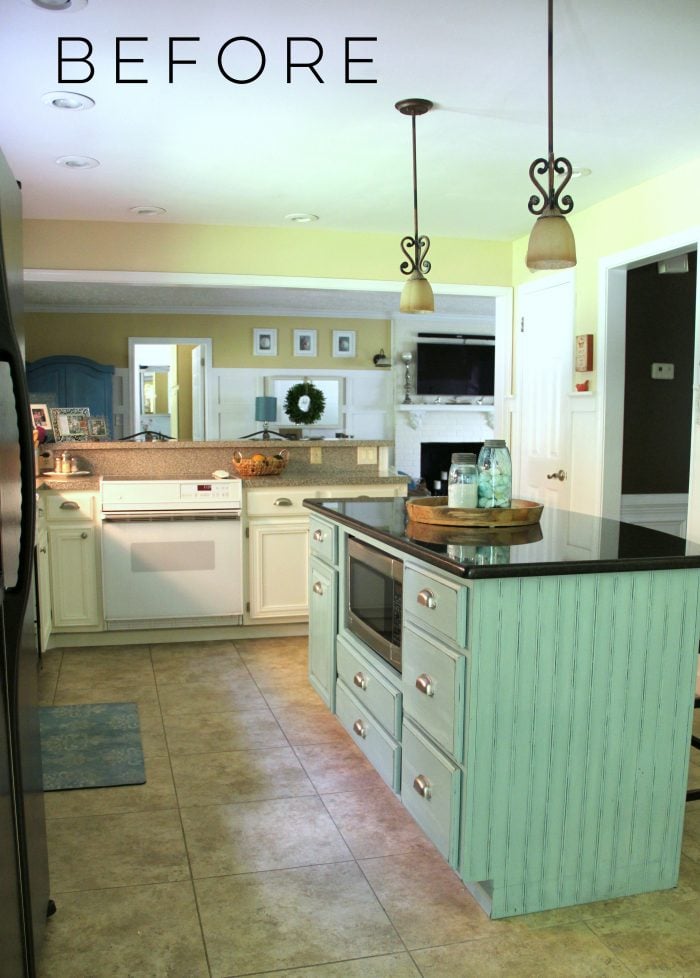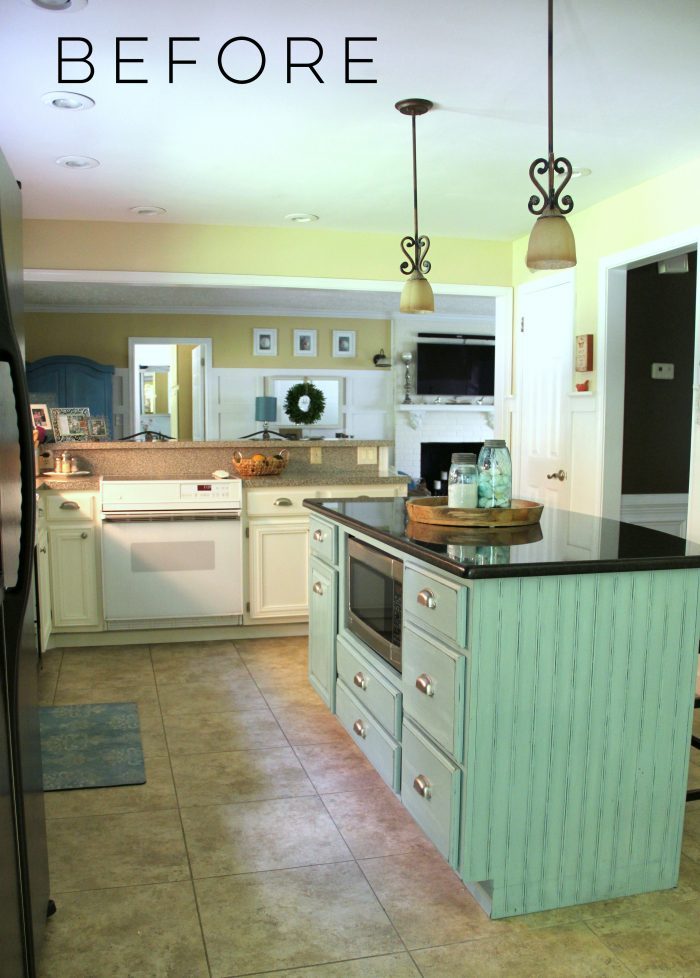 And most recently with new, white globes. (same ones I put on the chandelier)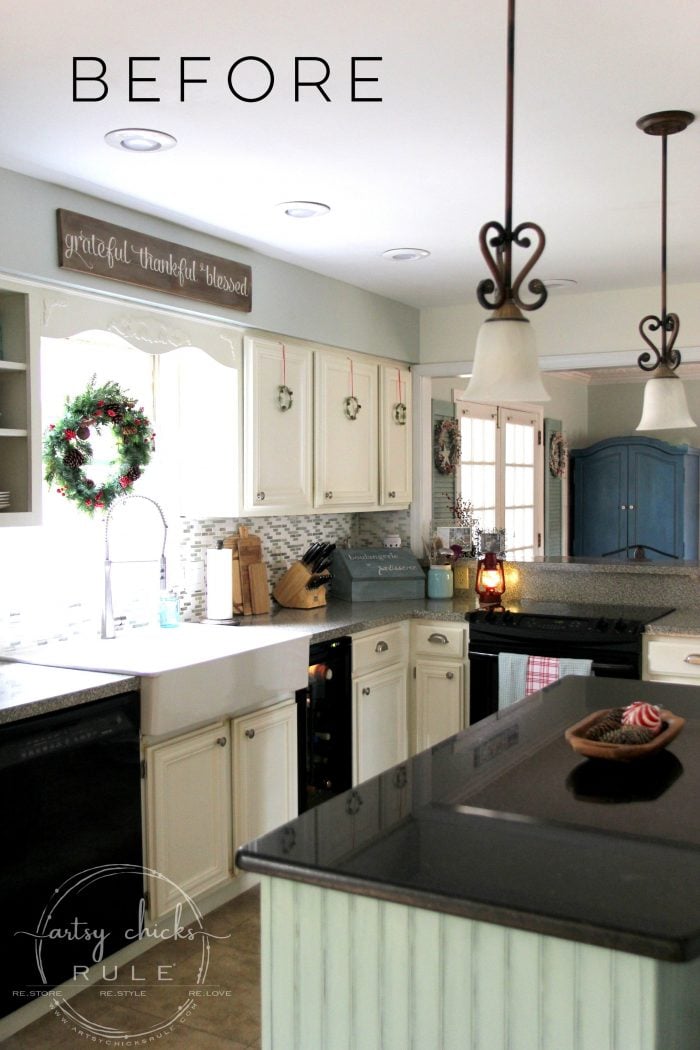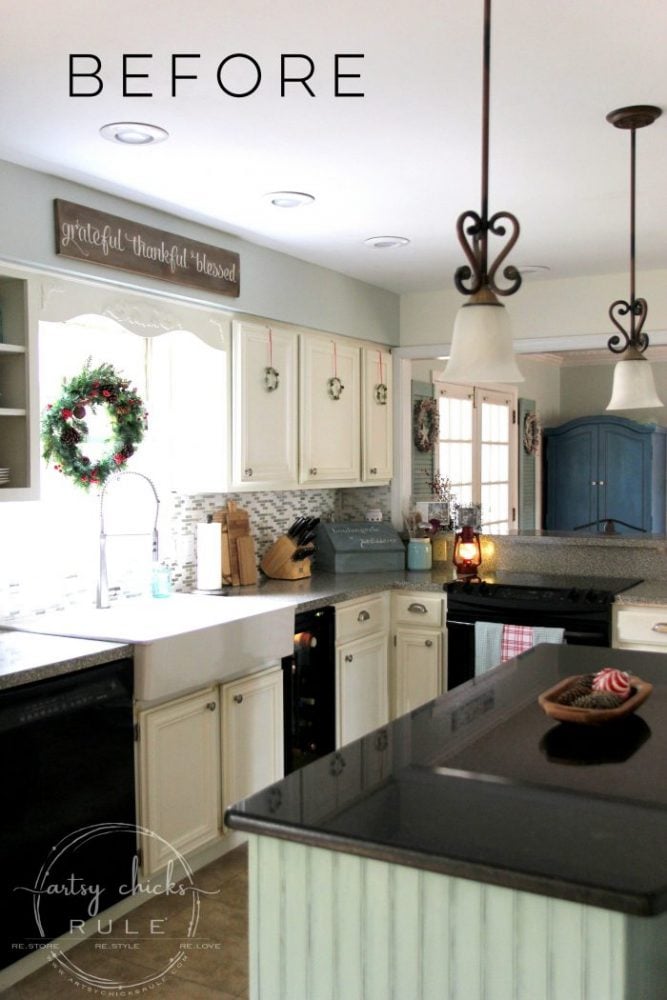 Not bad, but that bronze is not really matching my style or colors in here anymore.
So they got a little paint.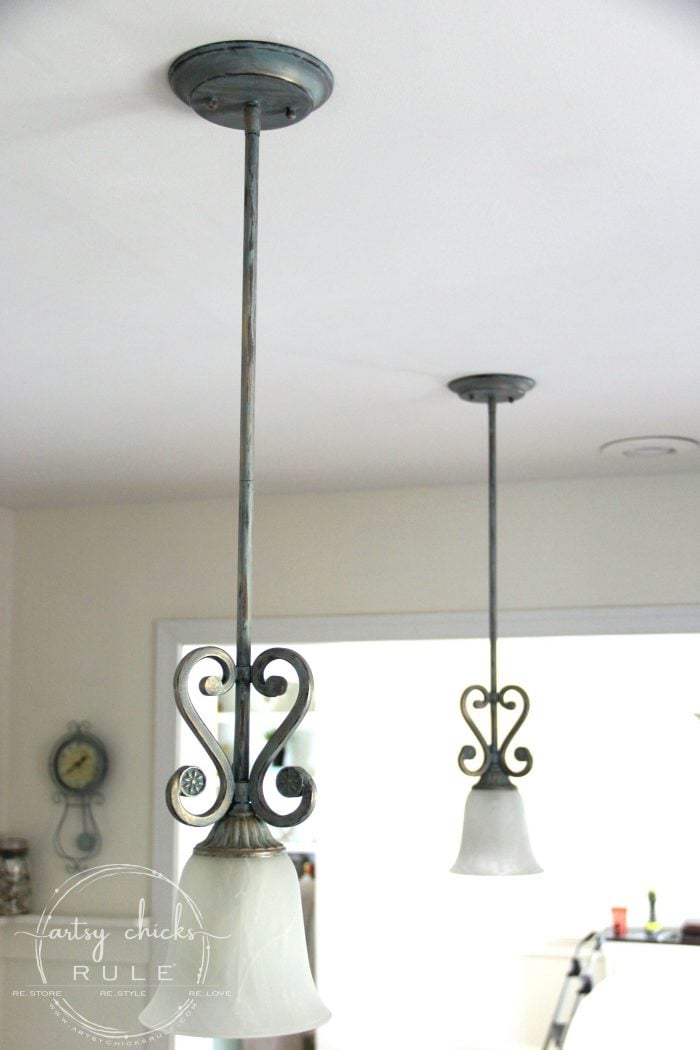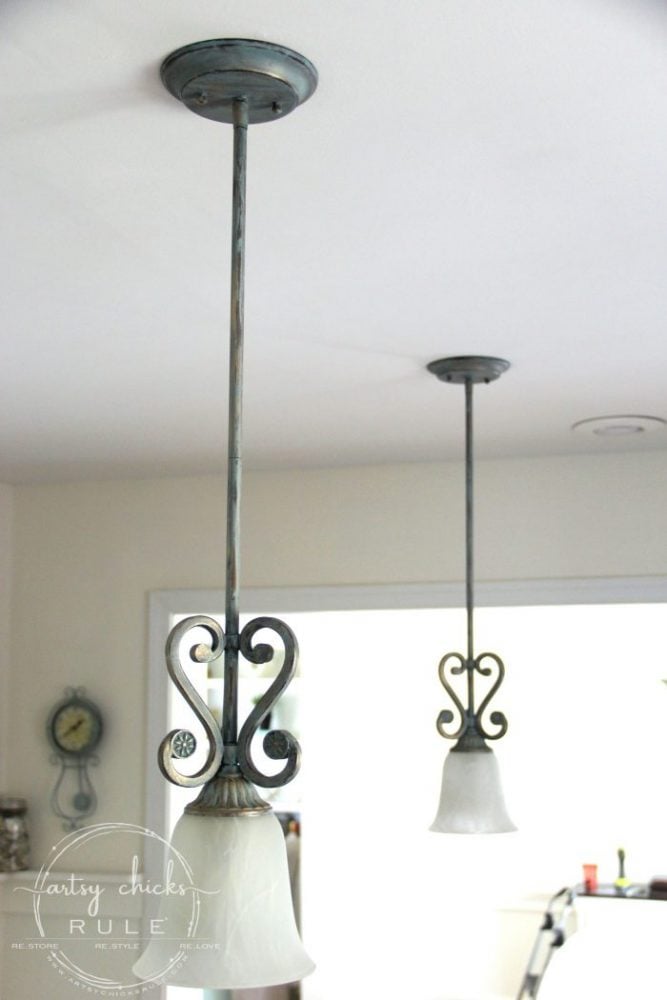 And yes, this one got paint. I did these a little differently than I did the chandelier.
I'll be sharing this "faux" patina tutorial soon, too.
UPDATE: You can see it now, here >>> "How To Create Faux Patina"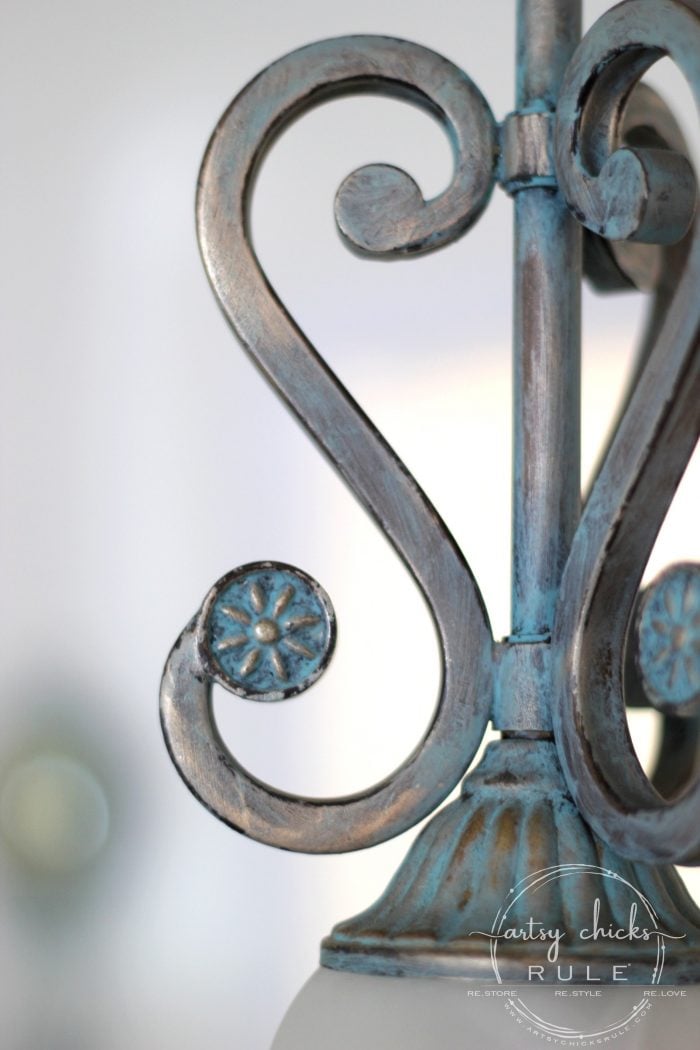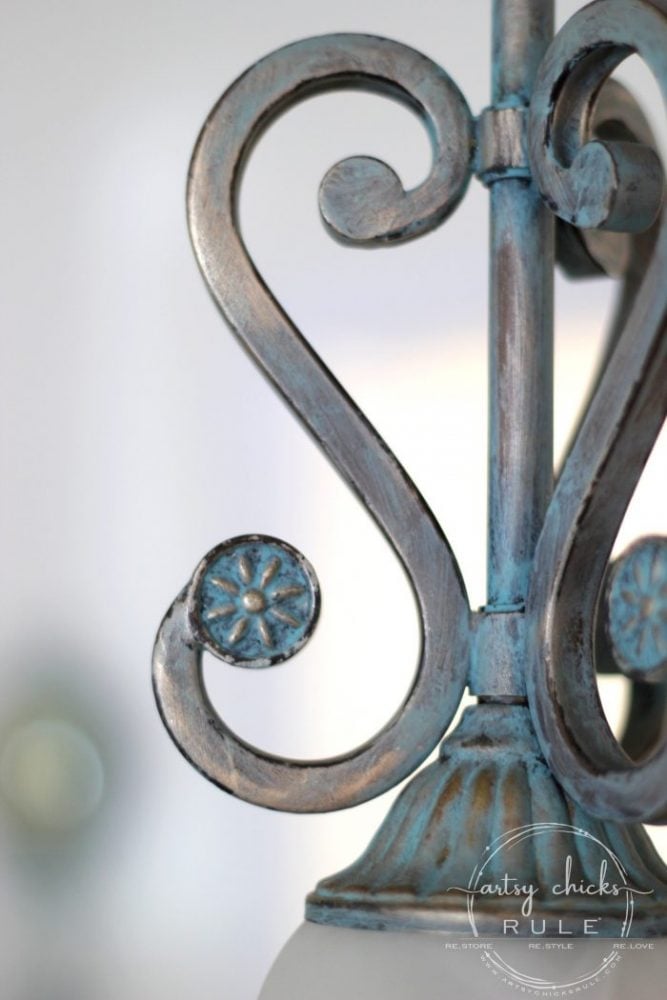 I just adore how they turned out!
The coloring is perfect for the colors in my home. Plus, the aged feel is also a good match for my decor.
So happy with them…and I didn't spend a dime. Every single thing I used, I already had. Love that!

Which is good because I usually come upon these creative things on a whim! lol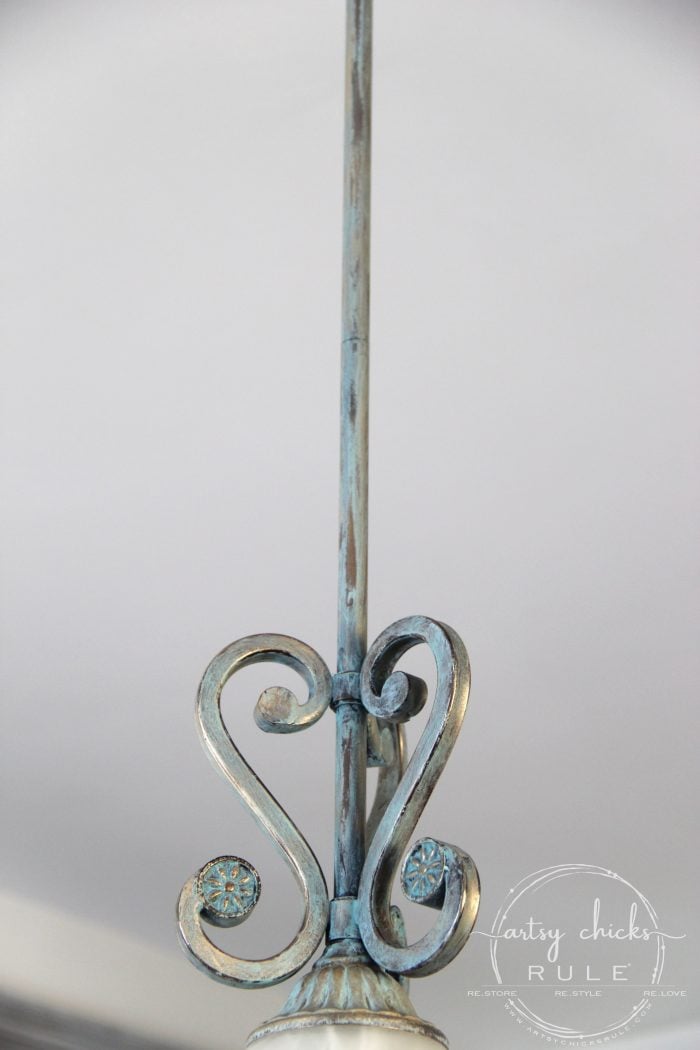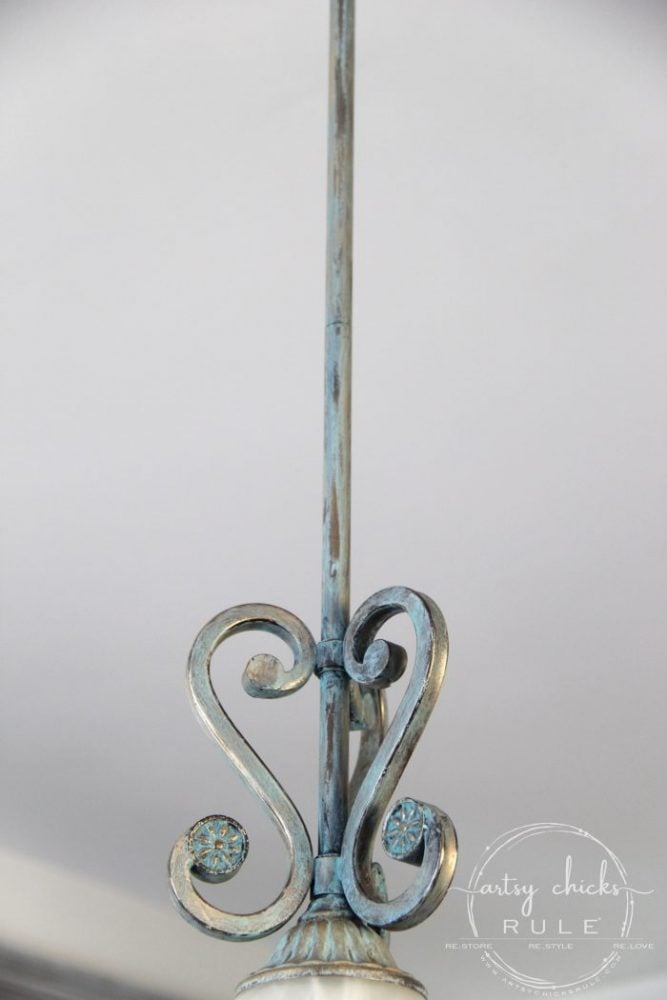 And no, I did not have to remove these from the ceiling either.
Lastly, the light fixture in the foyer.
I recently repainted the foyer in my favorite, SW Sea Salt and it totally changed the feel of the entry.
The light fixture, as is, was no longer working.
Here it is "before"…(and the old wall paint color)…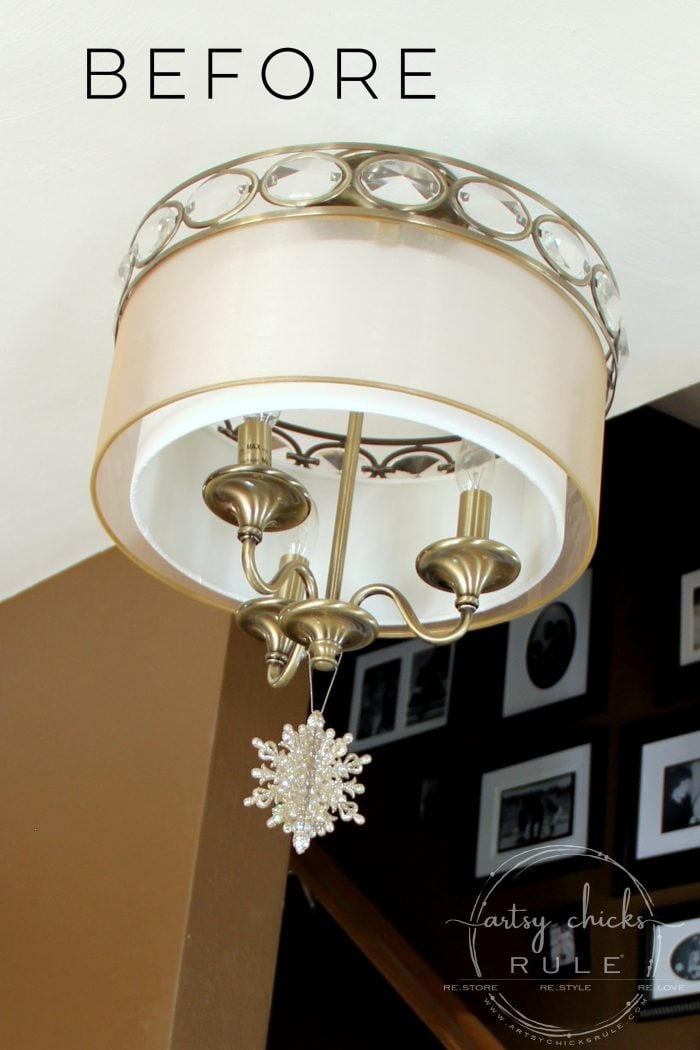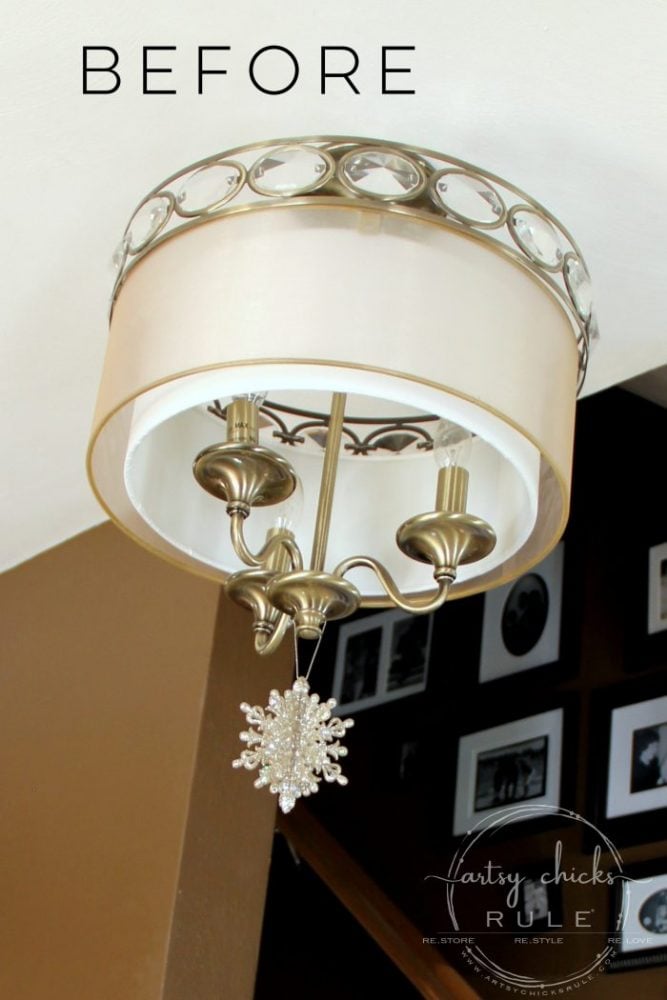 And here it is now…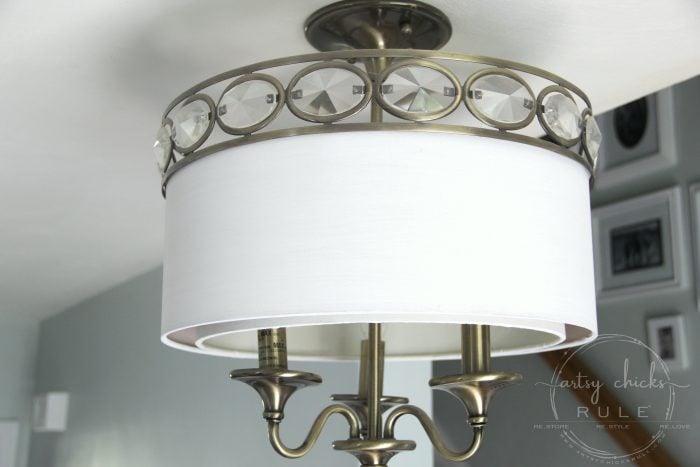 Along with the new wall paint color.
You can see a sneak peek of the old gallery wall. It got a little paint too.
I'll be sharing the new foyer look once I get it finished.
But just look at that fixture…would you ever guess it's been painted?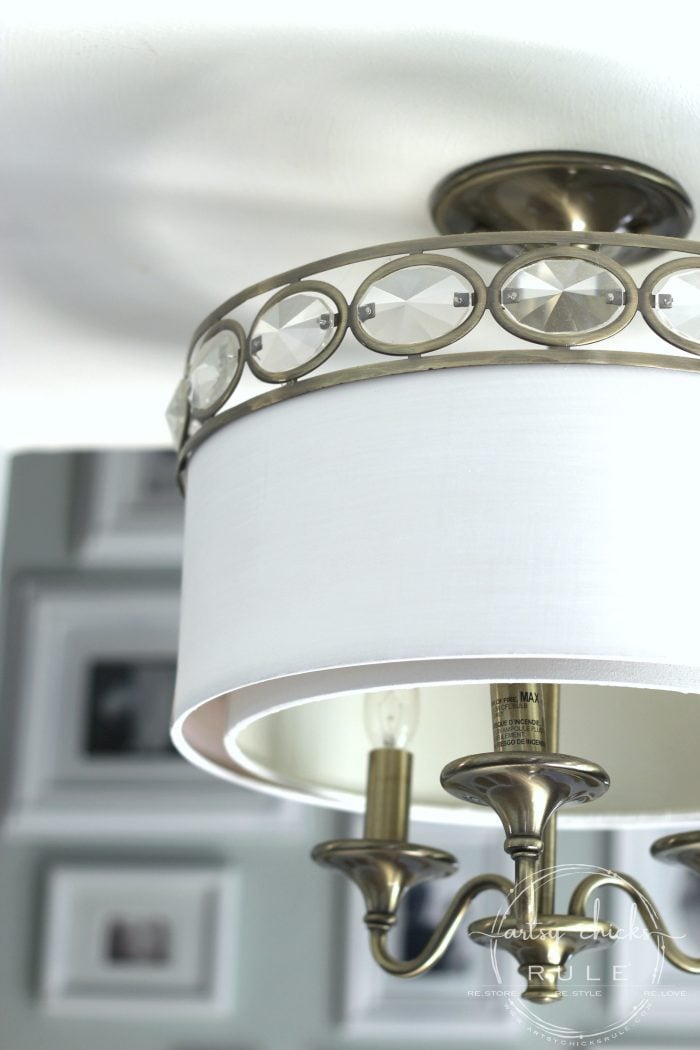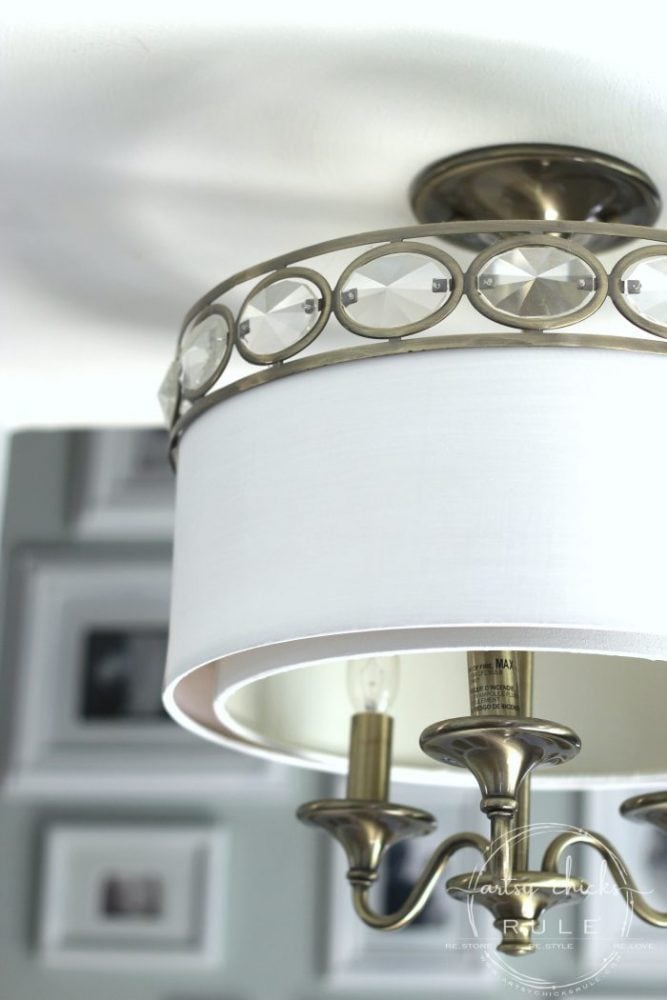 Another "before"…..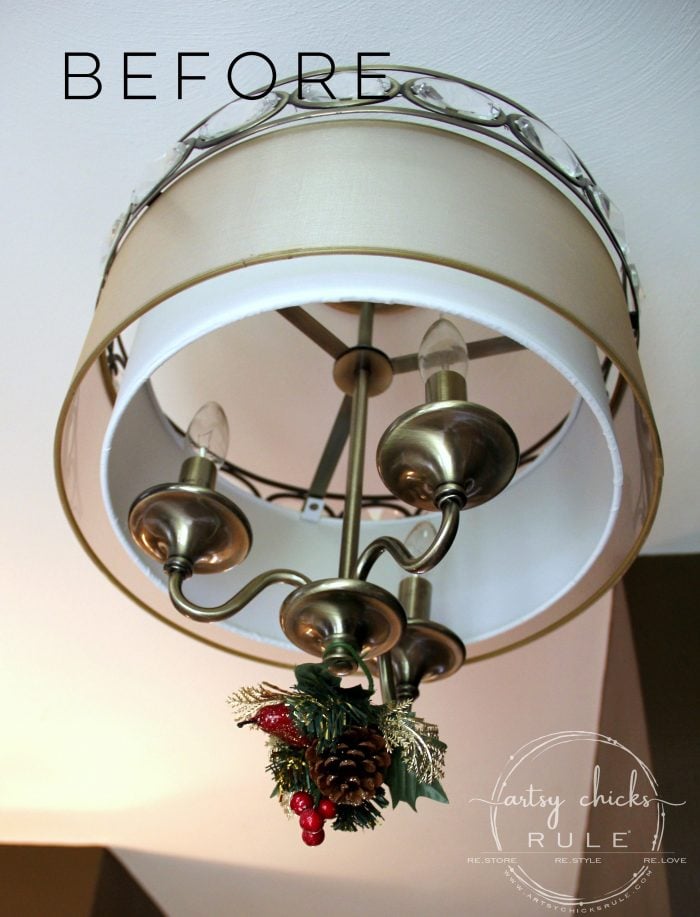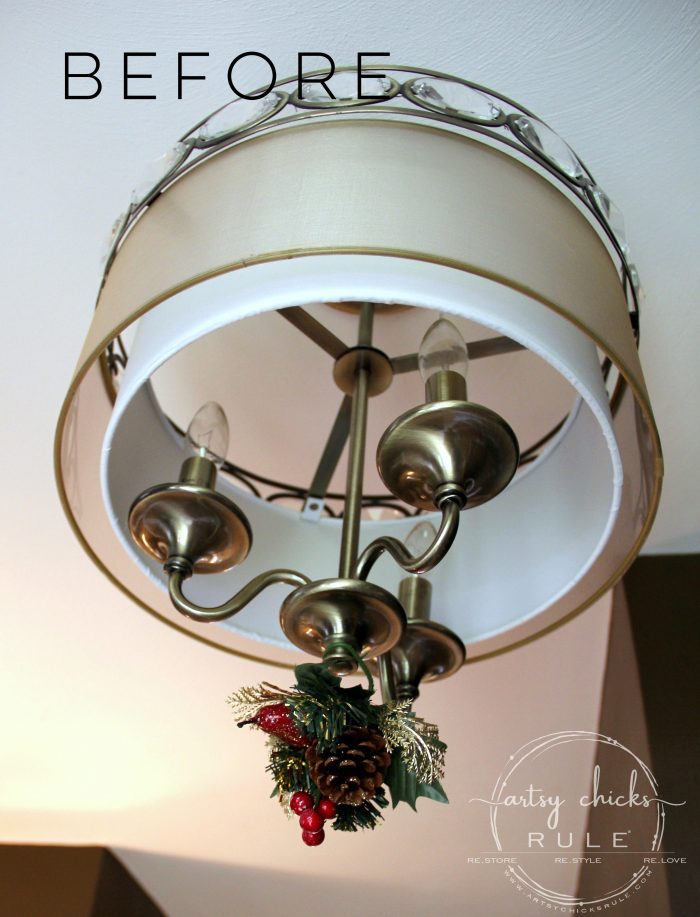 And after…..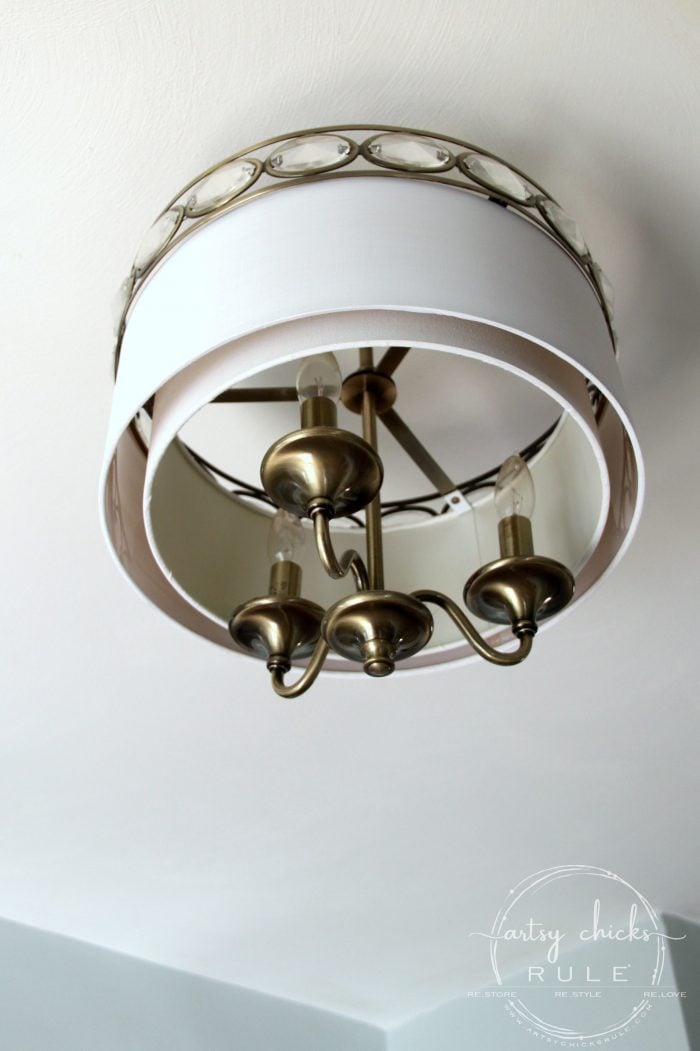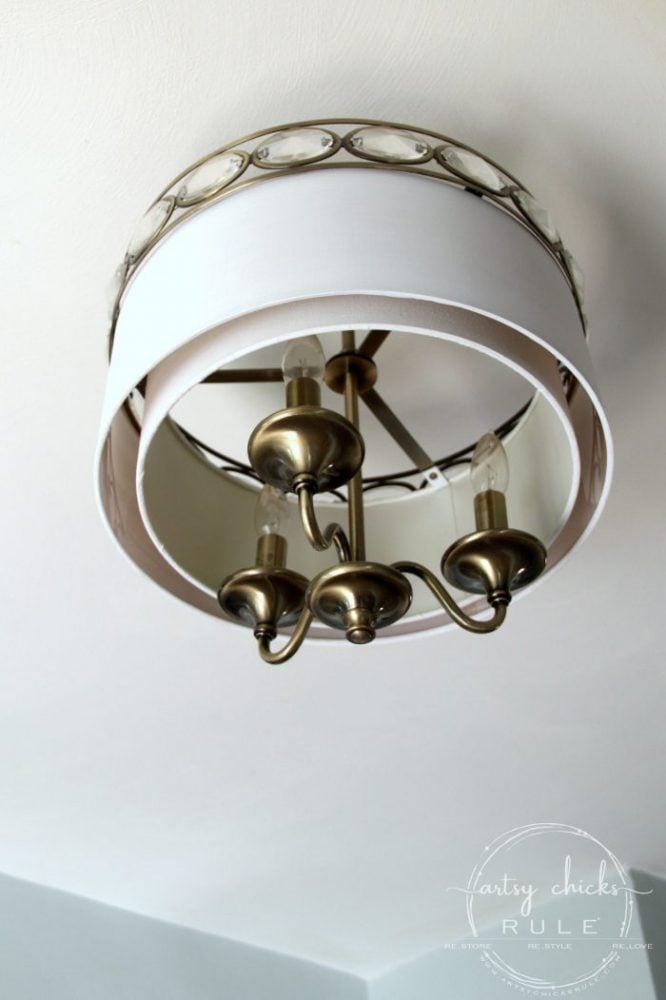 Isn't that the best thing ever?!
Now, I did have to remove the lampshades…but the fixture stayed up.
There's not much to this tutorial because it's really that simple.
Light Fixture Chalk Paint Update:
The inner shade got one coat of paint and the outer shade got 2 coats of paint.
I used this chalk style paint mixed with a tiny bit of water to make it a bit more fluid.
You can use a chip brush for this.
Simply apply the paint either a long way around the shade or short, up-and-down strokes, making your way around the shade.
Do make sure your paint is not too thick and try to apply evenly.
You want it to "soak in". Several light coats are better than one heavy one.
Paint one coat and hold it up to a light to see if you have brush strokes or any missed spots.
If you do, or if you want a bit more color, apply a second coat. (once the first coat is dry)
I didn't seal this because I didn't feel it really needed it since it was up and out of the way.
This is not the first lampshade I've painted, by the way. I've painted more….and many other things with Chalk Paint back in the day! ;)
Want to see them all? Check out this post here, "Chalk Paint – It's Not Just For Furniture"
Next week I will share the full tutorials on the other light fixtures I shared today. It would have made this post much too long to include it all here. But I did want to include photos of them for inspiration along with the white chalk painted shade tutorial I shared today.
How to paint light fixtures…who knew it was this easy….and budget-friendly, too.
So by painting all 3 light fixtures (well, 4 in total), we saved a bunch of money (and time and effort) by not replacing them.
AND….I actually am in love with all of their new looks so it doesn't even feel like a compromise.
It feels like I got 3 new light fixtures. And that truly is the best thing ever for this very thrifty girl. :)
Stay tuned for the upcoming tutorial posts on how I did the Verdigris and Patina finishes. They are just so beautiful (and truly easy to accomplish).
I'll be sharing them soon!
How to paint light fixtures… (and even so much better not having to remove them from the ceiling)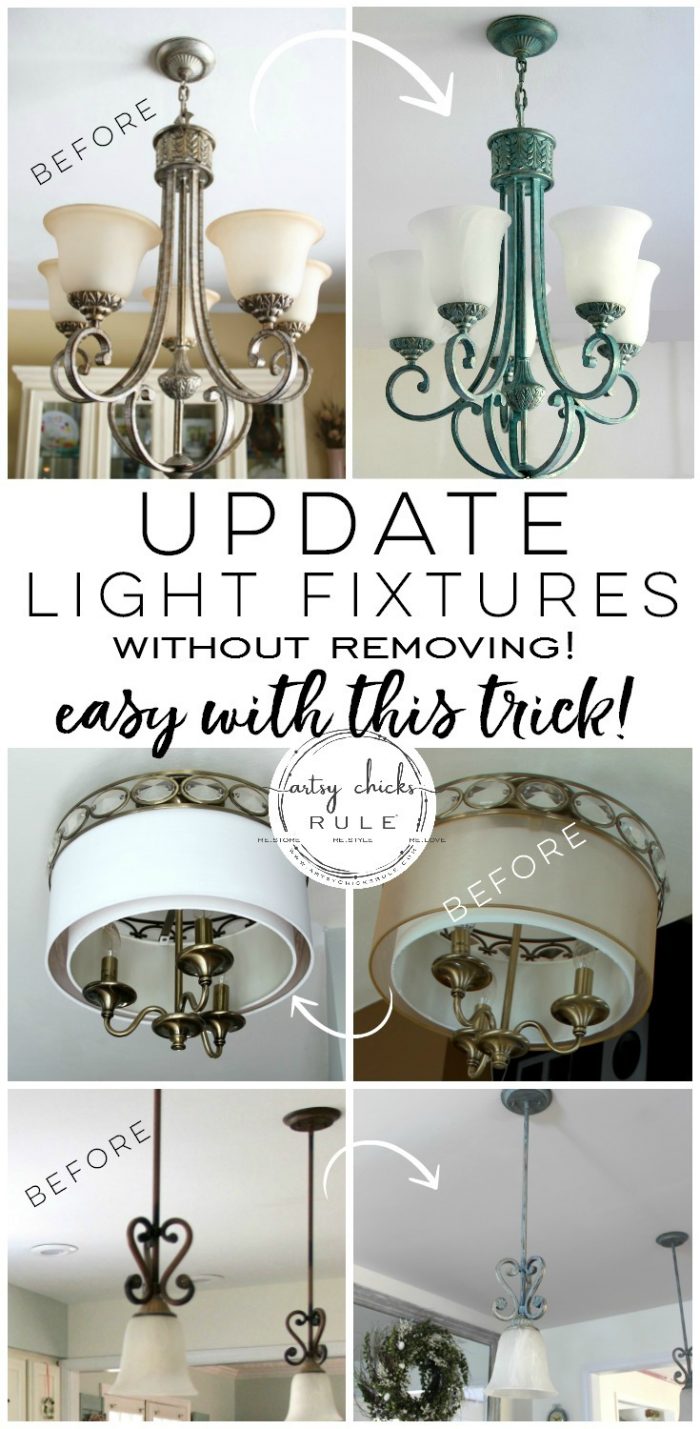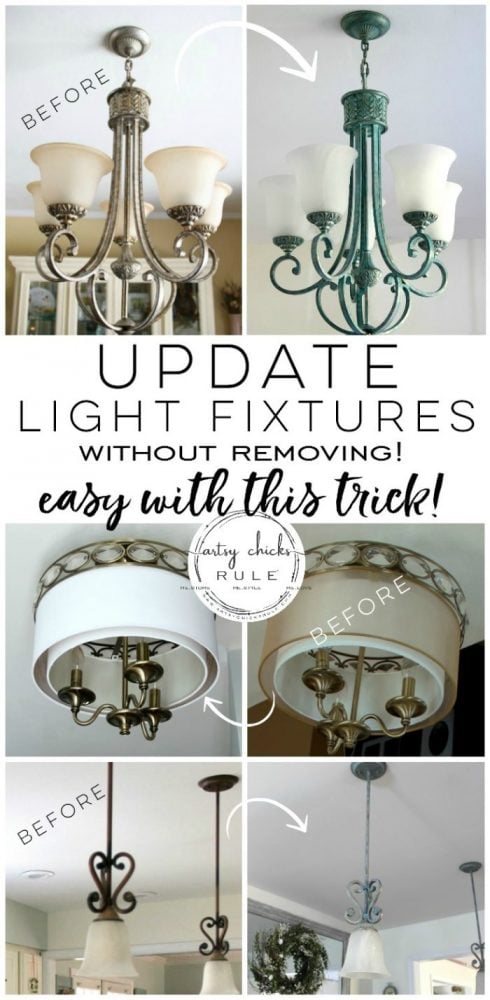 Okay guys, so next time you don't love your light fixtures, what are you gonna do?
Paint them, and fall in love with them all over again, right??!! Yesss. :)
More home DIY tutorials we have shared here:
Hope you have a wonderful week, friends!
xo