A Gallery Wall…the "Thrifty" Way
This post may contain affiliate links. Please see disclosures here.
Easy, inexpensive way to do a gallery wall.
I wanted to put pictures up the stairs in our house. And change the paint color.
That makes 3 times in 8 years for this room alone. The changing of the paint.
Clearly I like change.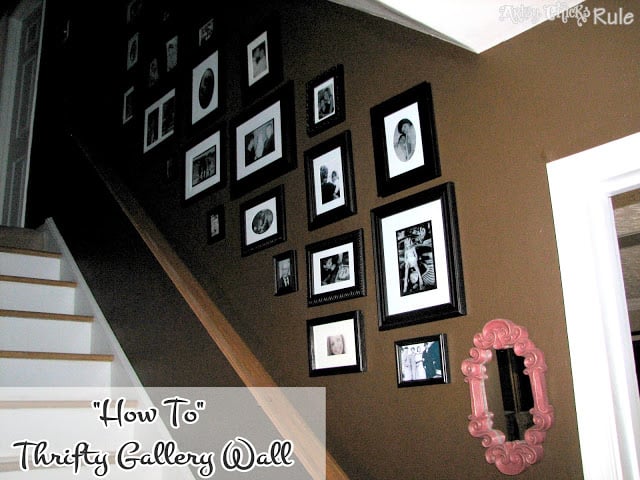 Ok, picture gallery wall…..here's how to do it really inexpensively….
First, buy a bunch of frames from the thrift store…or garage sales.
I got most of these for .75cents or less.
(See the $2.00 mirror below?)
That got a makeover too and now resides in my dining room…you can see it here.)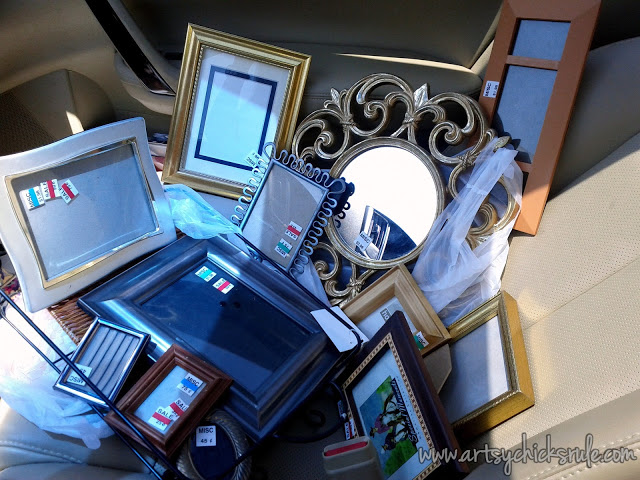 For my project, it didn't matter if the frames matched, or what they looked like really, because I wanted them to somewhat blend into the wall. I wanted people to focus on the picture, not the frame. So since my walls in the foyer were going to be "Chocolate"….Kaffee from Sherwin Williams to be exact, I painted them with my all time favorite spray-Oil Rubbed Bronze.
I traced each frame onto craft paper to make a template of each.
They are up on the wall with blue painter's tape.
This is a great way to arrange them and get them just how you want them….
….before putting holes in the wall.
Or even better than putting holes in the wall….3m Command Strips.
Love those things!
You can find them right here (affiliate link) >>>3m Adhesive Strips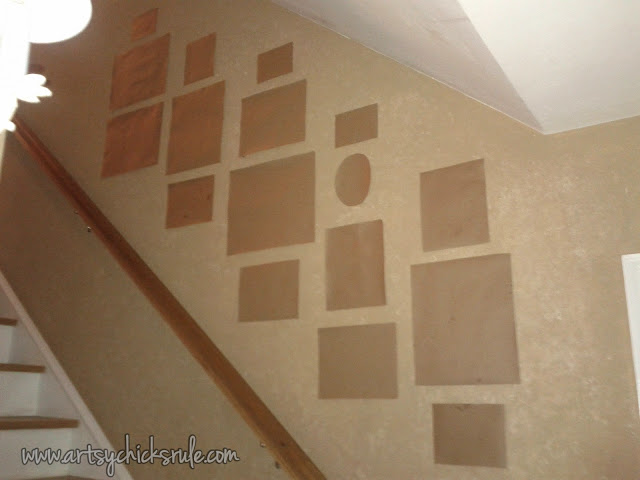 Wall color at this point was still the "sponged" technique I did some years back.
If you study my finished picture you will see they didn't end up quite like I have them here. But that's the beauty of doing it this way. Easy to move around to get it just right before putting anything up.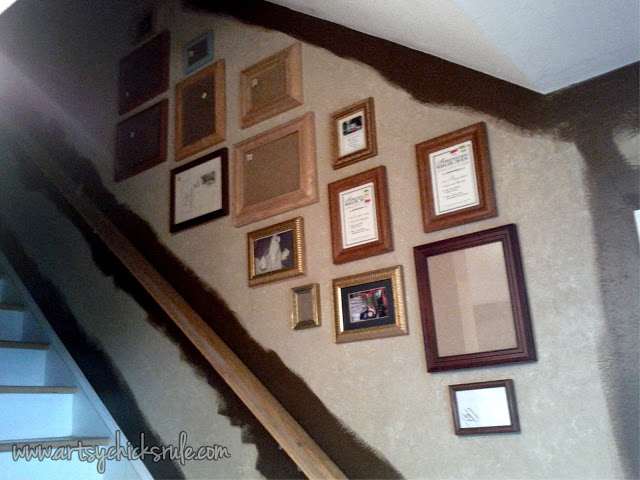 Ignore the cutting in of the paint.
I always have 2 (or 20!) projects going at once.
All. The. Time.
See all the different, mismatched frames???
No matter!
They are going to get paint. And match.
I actually numbered each on the back so I would know what went where once I took them down to paint.
I also found most of the mattes used here at a garage sale, a bag lot, believe it or not. I think I paid 3.00 for about 15 or so mattes!!
But they were multicolored mattes.
The ones that were the wrong color were just sprayed white to match the rest.
Easy and cheap!

Thrifty gallery wall…..very much so.
Mattes and frames…less than 20.00 dollars for everything.
Mirror….another thrifty find for 2.00 at a local thrift store.
It was a really pukey, pasty, gross putty color.
Can't you just picture it from my oh-so-descriptive sentence?
~U G L Y~
But I painted it with a blend of Scandinavian Pink/Primer Red Chalk Paint and trimmed it in gold
….whimsical and unique!
I just love it!!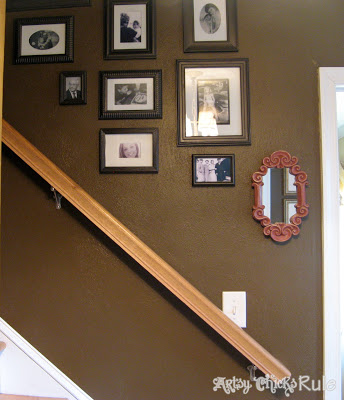 And I love my gallery wall.
It's amazing the things you can find at the thrift store!!!
Have you done a similar gallery wall with thrift store finds? I'd love to hear about it!
Be sure to check in next week to see what I did with this old thing!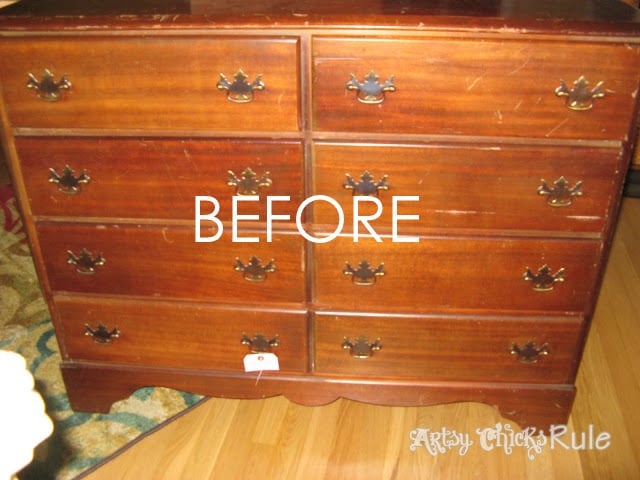 UPDATE!! You can see it now, here!!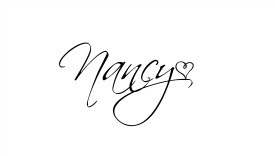 You might also like this gallery wall: