Mahogany Thrift Store Dresser…Old & Worn to Vibrant & Renewed!
This post may contain affiliate links. Please see disclosures here.
I frequent my local thrift stores weekly.
"Treasure Hunting"….fun-ness!
About once a month I'll drive over to the other side of the water….and hit the thrift stores there. (it's a little drive)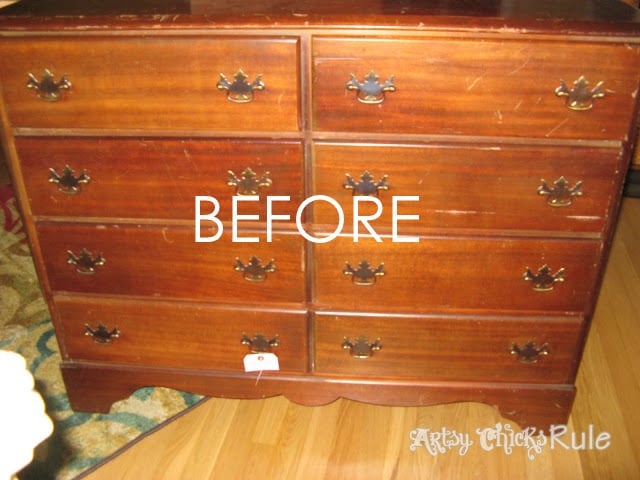 So, clearly I make a day of it and hit *most* of the thrift stores over there.
There's a lot.
I should really be saying "we" since I couldn't do this without my awesome hubby.
Who happens to have a truck to haul all the great stuff back.
We really have a good ole time. It's kinda like "date night"—>except it's daytime. ;)
So on this particular visit, to the other side of the water, I found this great Mahogany Dresser.


Isn't it pretty?
Of course it didn't look like this when we found it.
It had long since seen any love and was completely scratched and beat up.
But with beauty just beaming from beyond.
Poor thing…. but how can you beat it for $35?
That is just a steal. Like I've said, it's amazing what you can find at thrift stores!
A little work and you have a gorgeous, like new (better) piece of furniture to be re-loved.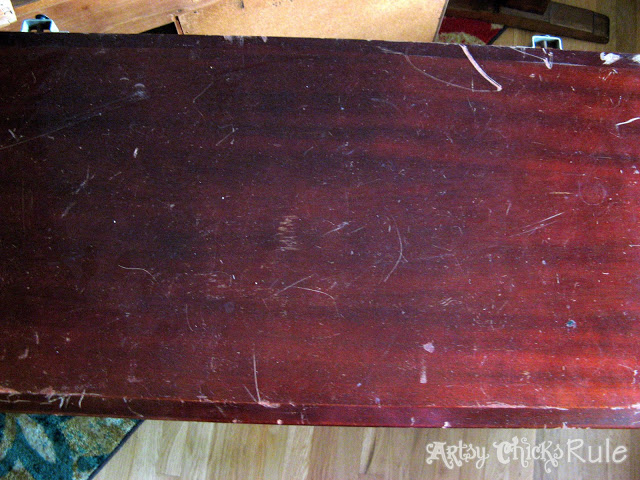 Diamond in the rough.
I had originally thought I would paint it. I love paint.
I do love wood finishes though. I really do… I just really love paint and color.
BUT….I just couldn't do it. Well for the most part anyway.
Such gorgeous wood so I decided to only paint part of it.
Surprise, I know!!
And just in case y'all didn't know… I HATE sanding.
I'm actually not sure anyone likes sanding, right?
I know I'm right on that one.
But I got to it anyway….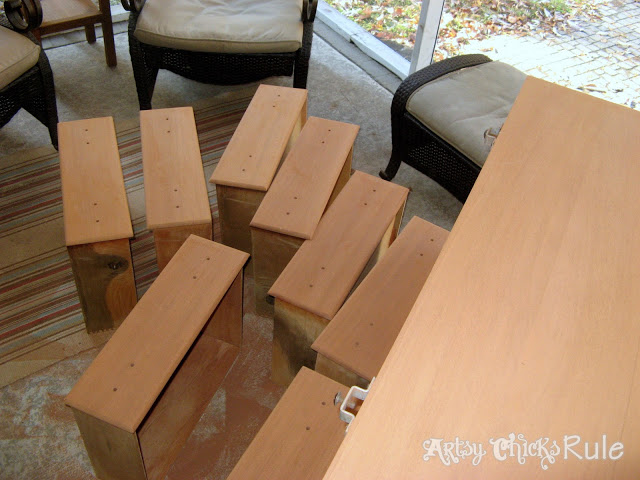 The one (and only) great thing about sanding is seeing that gorgeous wood on this mahogany dresser come to life underneath.
Isn't that just great? Look at the wood.
Fresh and like new.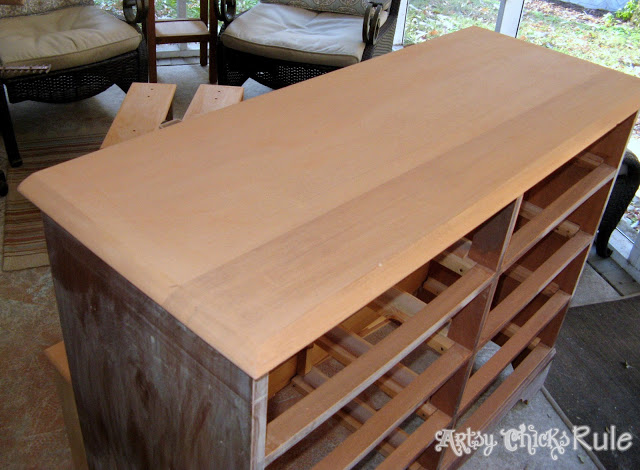 And why yes, I am sanding on my screened porch but that is due for a re-do too.
And my hubby was so great to clean up the mess after.
He's a keeper.
After wiping it down really well I applied the Minwax Pre Stain Conditioner to the areas I was planning to stain.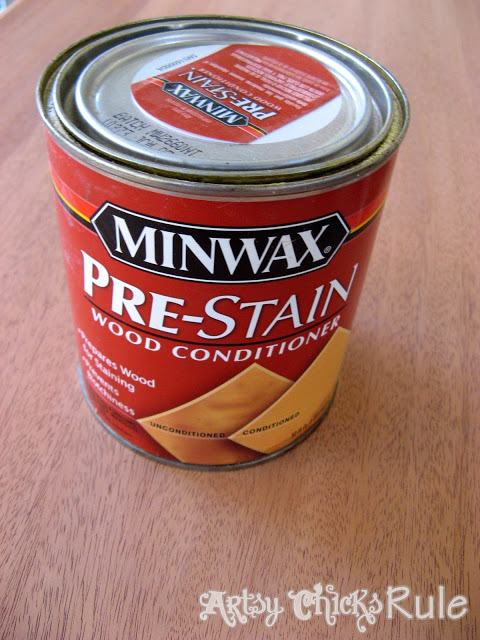 Then comes the stain…. English Chestnut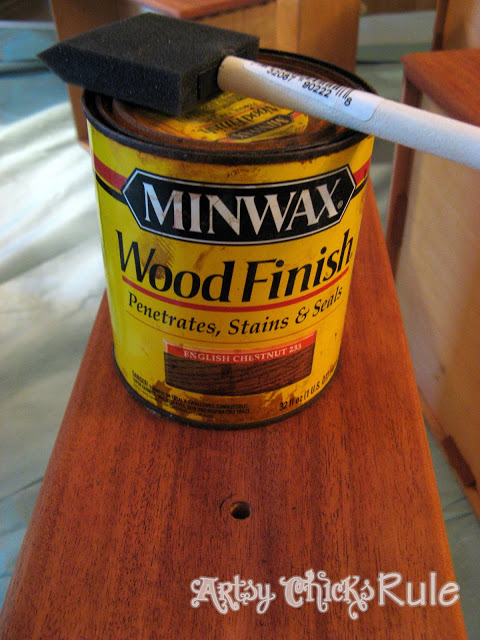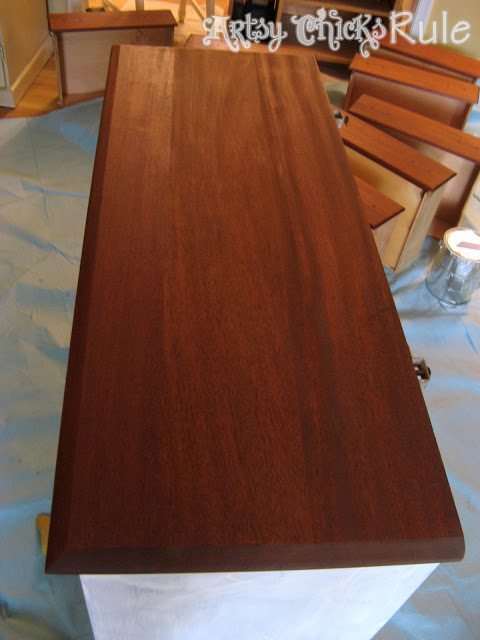 Look at the richness of the wood and that's before poly.
The base of the dresser was sanded lightly then primed with Sherwin Williams Adhesion Primer.
I used a color I mixed over top of that which was also Sherwin Williams.
Basically a creamy, off white.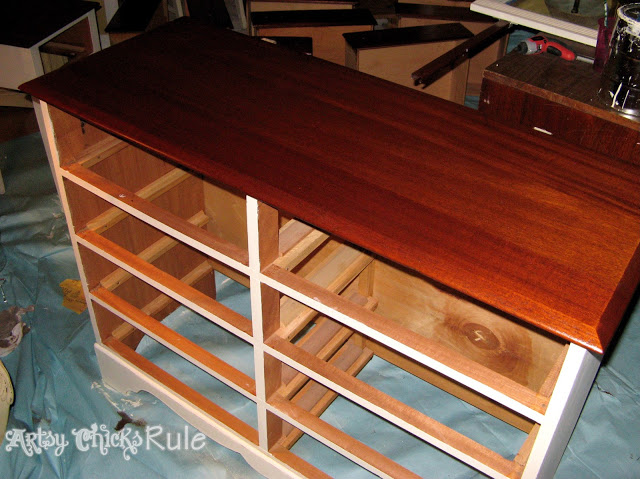 For the finish I used several coats of MinWax Wipe On Poly in Satin.
I distressed the paint slightly to bring out the details and added a bit of glaze.
I put a coat of Minwax Polycrylic (also in Satin) over the painted finish.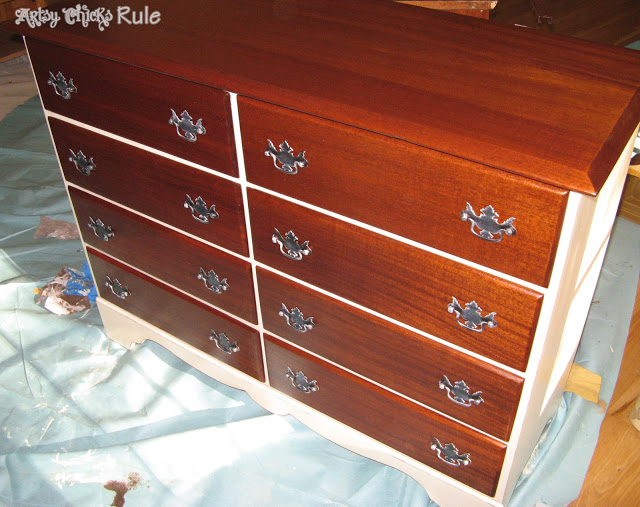 The hardware got a coat of Oil Rubbed Bronze spray paint and a bit of dry brushing with the same paint used on the base.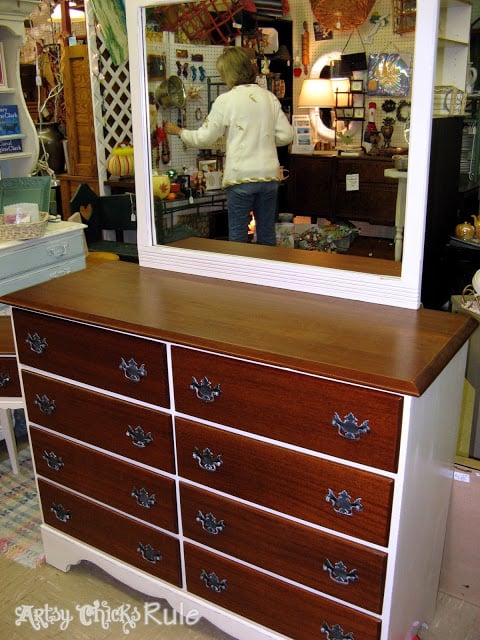 I also painted the mirror surround.
It had great detail that was brought out when I distressed it.
I would have loved to have taken better pictures but I was in a hurry to get this one to the shop.
A few of these pictures are from my phone so they're not the greatest!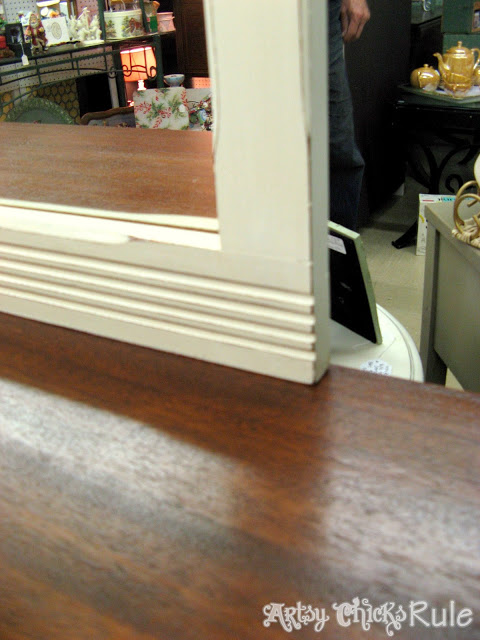 This was one of my more labor intensive projects, with the sanding and all, but it was worth it.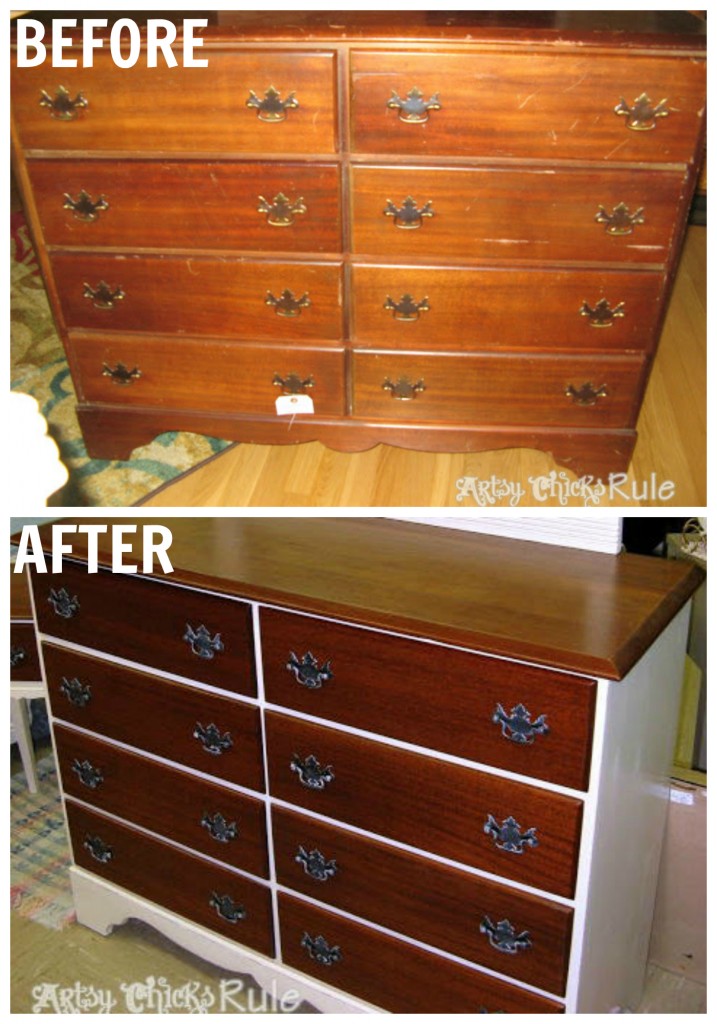 I still love my paint!
But the beauty of this mahogany dresser wood just shines and I'm so glad I allowed it to!
Be sure to check in later to see how I updated this little thrift store find (withOUT sanding!)!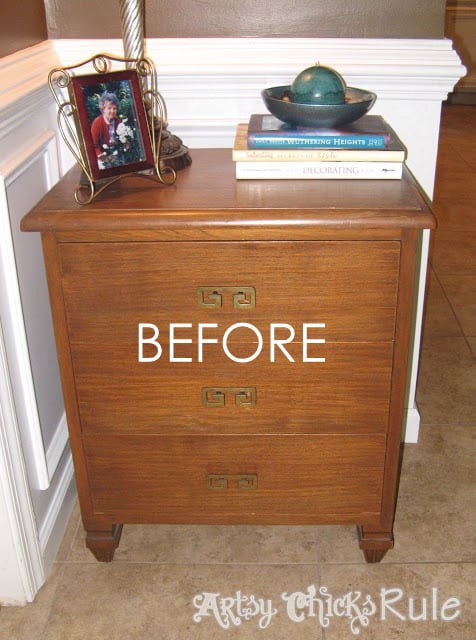 UPDATE!!! You can see it now, here!