Annie Sloan Chalk Painted Thrift Store Chair – Aubusson Blue
This post may contain affiliate links. Please see disclosures here.
I love this chair.
It's really nothing special, just another thrift store find.
But it's painted in my favorite shade of blue.
Aubusson Blue – Annie Sloan Chalk Paint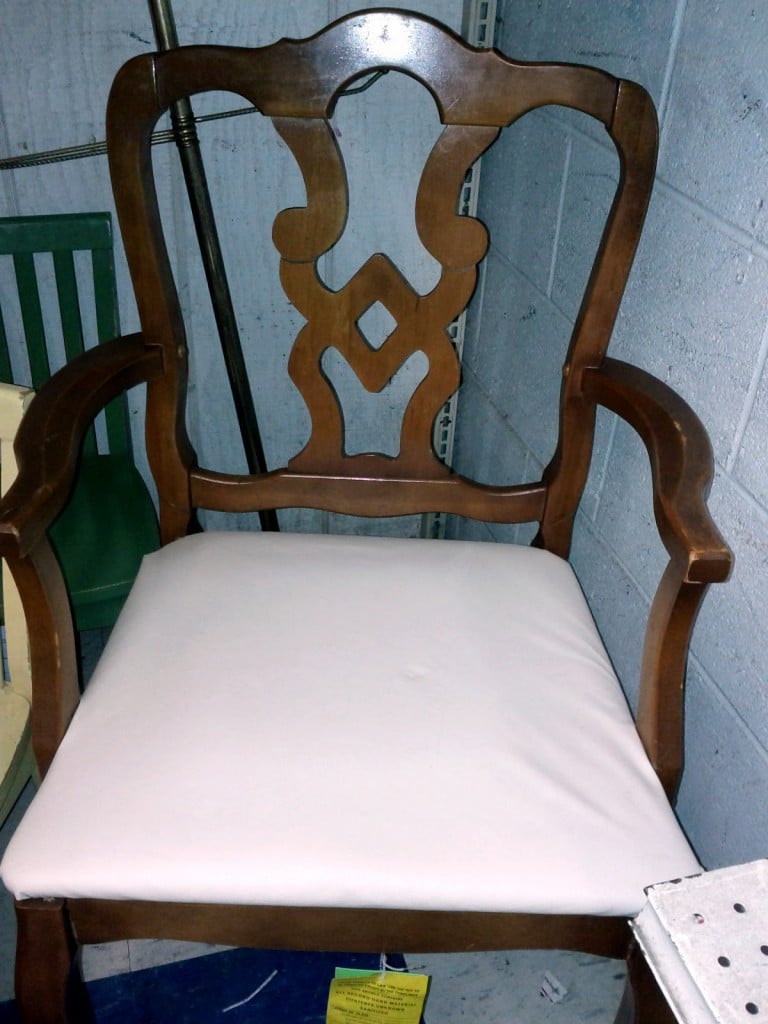 And the fabric…I heart it. Very much so.
(The little sweetie in the background is Lexi. She is my third "child", love her!)
It's amazing the transformations you can make with a lil paint.
I picked up this chair for my study at one of my favorite thrift stores.
Favorite meaning, I ALWAYS find something there.
It's a dive of a thrift store but always with good stuff!
Anyway, it was in great condition. And I just loved the design of it.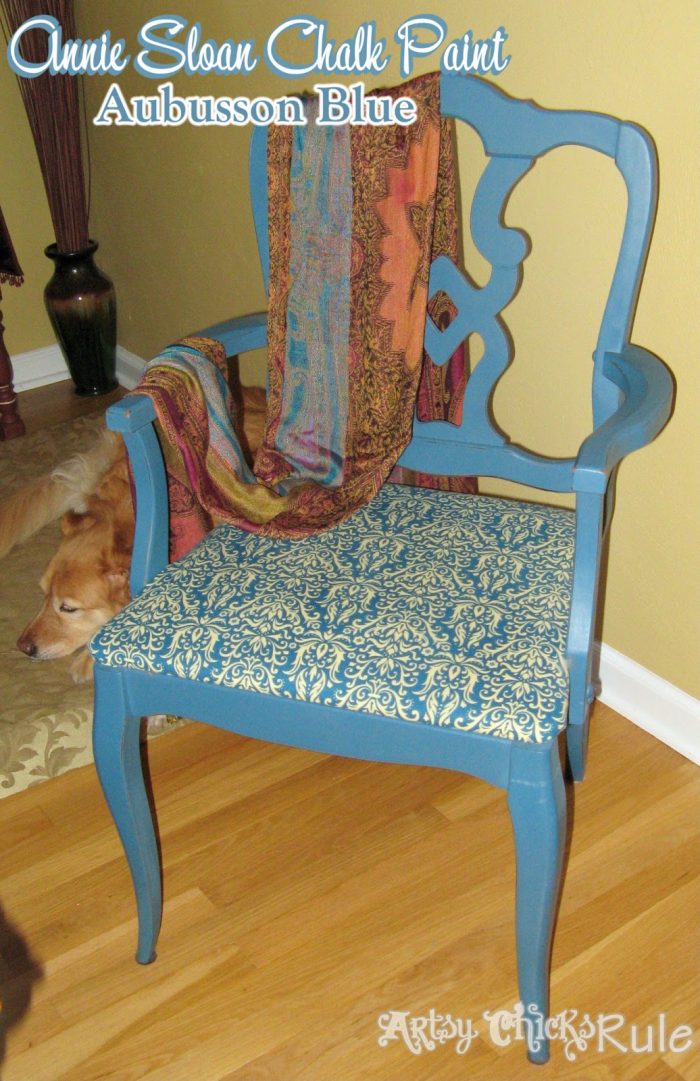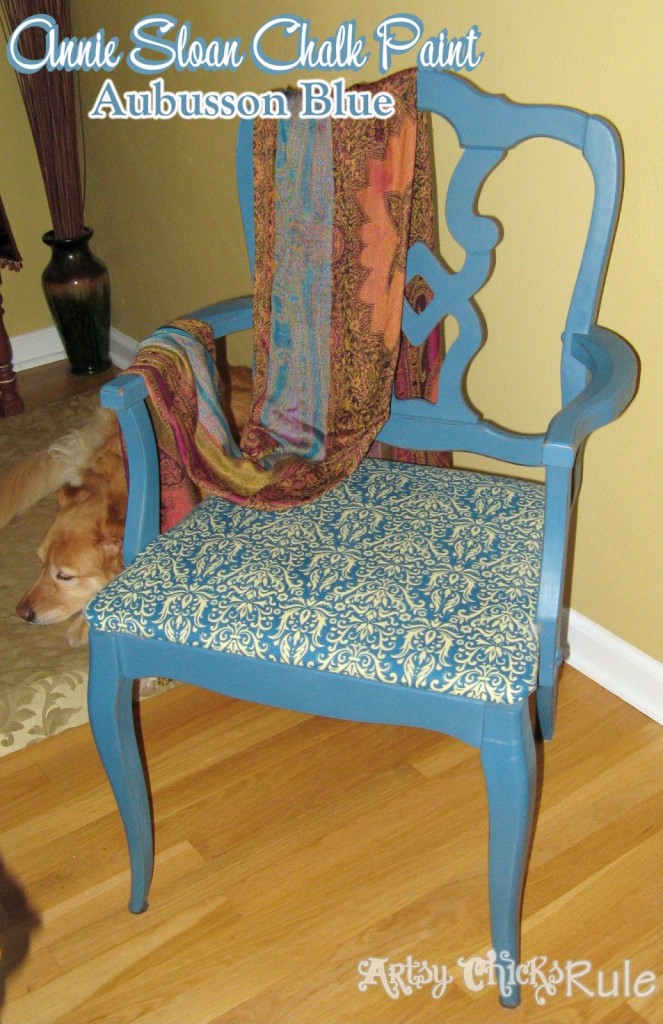 Someone had recovered the seat in vinyl….for some reason???
I decided to paint it the same color as this dresser in my home and this hutch I sold.
Aubusson Blue. An oh-so-fabulous color!
**Ok, just so you know, I love and have used quite a few other colors in her line.
If you take a look around my blog you will see many of her other colors.
My house is not covered in Aubusson Blue as it may seem.
Although I don't think I would mind that too much.
I have used about 3/4 of her line at this point.
I will be posting more projects with other colors soon, stay tuned!
The great thing about Chalk Paint is you don't have to sand!
I just LOVE that!! Because I hate to sand. I really hate to sand.
But I will if I have to. And sometimes I just do.
That dresser beside the chair was painted in the same color …you can see it finished here.
See how I am painting directly over the old finish??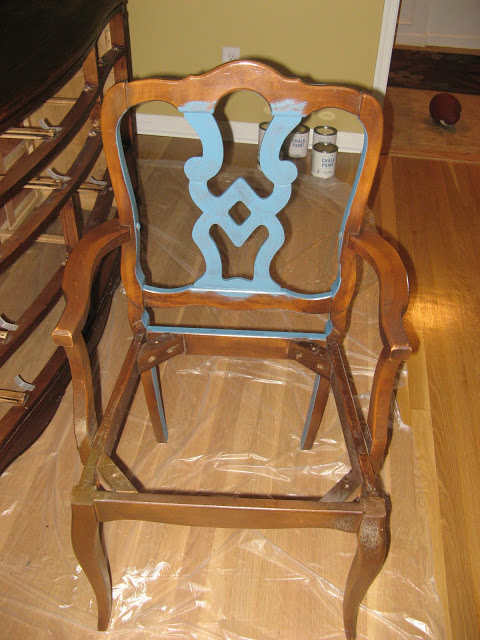 And my son's football is in the background…I'm forever finding footballs, basketballs, our Golden's tennis balls everywhere downstairs….oh, and shoes.
Shoes are everywhere too.
Even though both kids have their very own shoe baskets.
Right next to the front door.
But I know soon they will be completely grown & married with their own children…
….and I will long for the days when all those shoes and balls covered my floors.
I know it is so.
So I try to be mindful of that and be thankful.
The chair…
I recovered the seat in this fabulous fabric I found. It matched the blue per..fect….ly!
I used clear wax (Annie Sloan) to seal the paint.
I use wax or poly, depending on the piece, to seal the chalk paint.
I know that is not the norm but all have worked well for me.
I have to say, however, I just love the finish on a nicely waxed piece of furniture.
So smooth, so buttery.
Perfection.
And with a certain sheen that cannot be matched, in my humble opinion.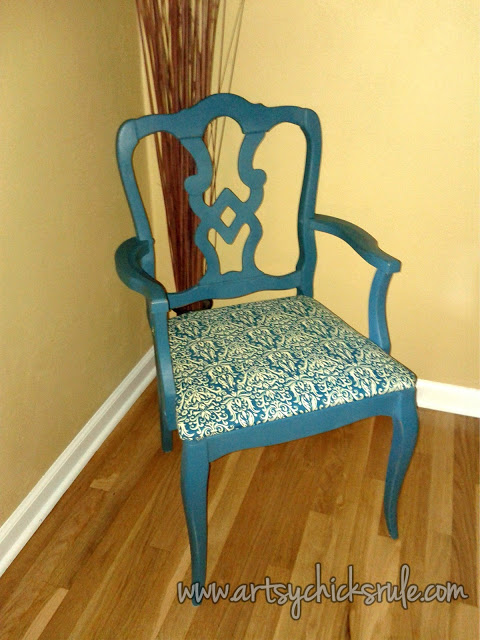 I just LOVE my chair! And I love how easy it was to make it look this way.
Isn't this blue the most fabulous color ever??
You agree, right?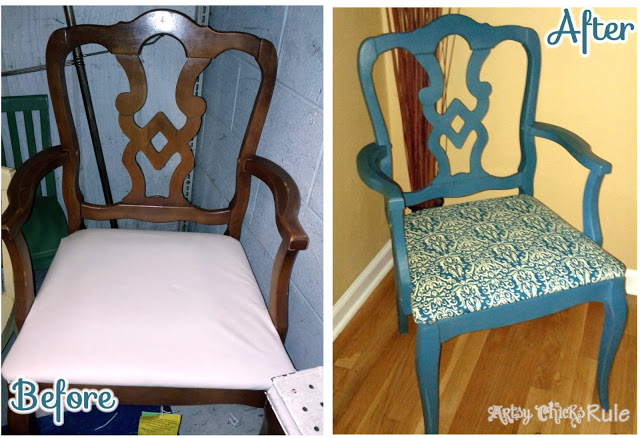 Have you tried Chalk Paint yet? I'd love to hear about your experience with it!