Hand Beaded Chandelier – New Life for an Old Fixture
This post may contain affiliate links. Please see disclosures here.
So I have this circa 1978 chandelier in my home.
When we moved in it was gold and had these huge clear teardrop shaped, hanging beads all over it.
Nine years ago that was bad. Now it is good. Except for the "gold" part. Go figure.
So, I took that sucker down, spray painted it with an Ivory Crackle Paint and removed the beads.
Then I added tiny little ivory lampshades.
I have looked for a replacement fixture over the years but have not found anything I like that is a size that would fit the space.
Still looking.
So, after having it beadless for the last 8 years I decided to add beads back to it!
Complete silliness, I know!
But look how cute those beads are…..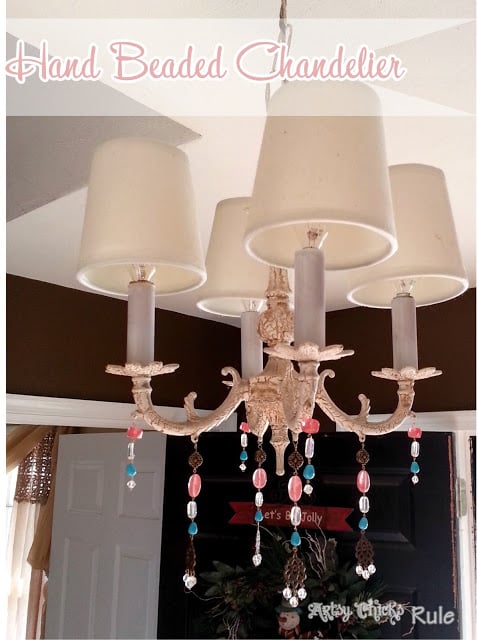 I chose colors that I used in the foyer for a little splash of color.
I actually found a before picture here……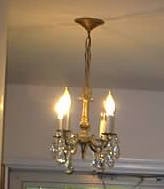 It's a really bad one but you get the idea.
Very gold and with big, gaudy beads.
Which…. I actually like the look of now, hmmm, wonder where I put those beads??
If I could've found the beads that I took off……that I actually saved for years. Then? Who knows.
I would just put those back on but I don't know what happened to them. Darn.
Anyway, I also replaced the old plastic tubes that had yellowed with age.
When I was adding these beads back, I considered taking it all down and spraying the whole thing to freshen it up, even those tubes.
But if it comes down, it won't be going back up.
So no coming down until I find it's replacement.
Here is what it looked like before I added beads back to it.
Isn't it kinda funny how I liked this minimalistic look then….and now want it all blingy again?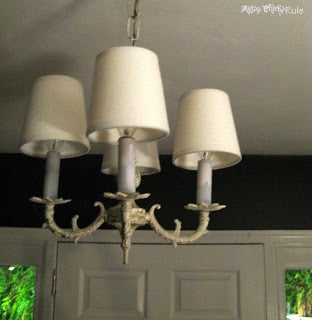 Wow, my hanging ferns outside look like they are glowing green!
They're not. Actually they're looking a little sad right now.
They need some warm weather and sunshine just like I do!
Alrighty time for the re-blinging of the light……….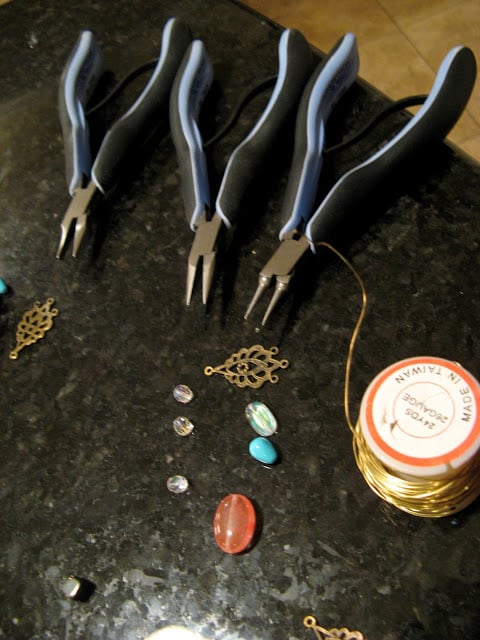 I had these beads on hand.
I have a gazillion "on hand" from my jewelry beading phase that I'll probably never use.
But they do come in handy when I need em!
So cut a piece of wire big enough to go through the bead and just loop them together.
It's really super easy to do. Promise.
All finished and ready to hang….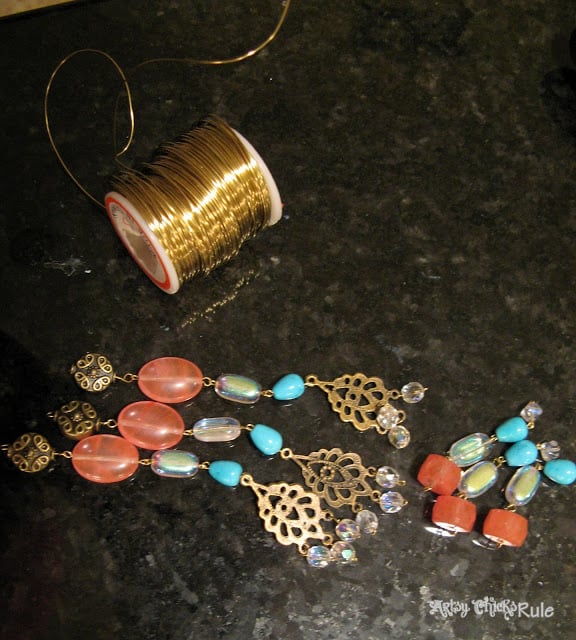 And no, we do not still have our Christmas tree up.
I did this project and took these photos during the holidays. ;)
But it looks so pretty & colorful back there!
And finished…..please ignore the little plastic tubes, and the old crackle paint.
Focus on the pretty beads….. ;)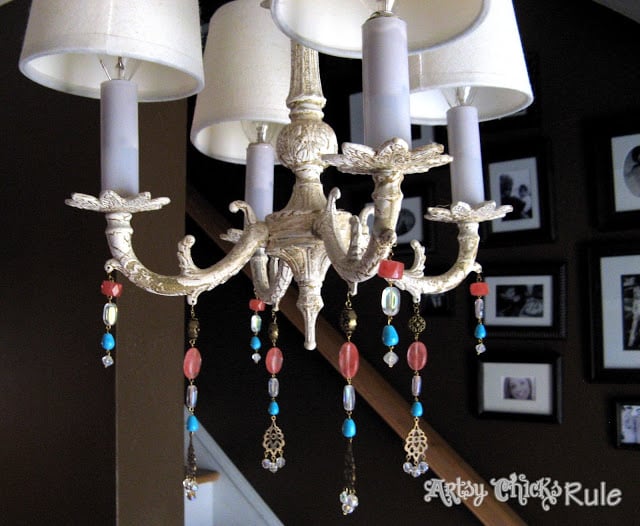 I love the little splash of color it adds.
This was fun and really easy to do and pretty quick actually.
Changed the look of the light fixture completely…..again.
I just love that!
I'm still on the lookout for a great new replacement fixture but hoping this little project will hold me over until I find one!
So are you wishy washy like me?
Beads on, beads off, beads back on?
Adding bling to your house at every turn??
Update: I found a new fixture…look here!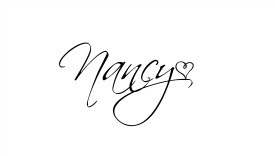 Linking up: The Life of Jennifer Dawn,Ginger Snap Crafts,I Gotta Create ,Somewhat Simple ,
Happy Go Lucky ,Tidy Mom,Between Naps on the Porch ,The First Year Blog