"Egg Junk", But It's Not…. It's Good Stuff.
This post may contain affiliate links. Please see disclosures here.
Since we are in the midst of the holidays. And all we seem to do during the holidays…is eat.
Non stop
I thought I'd share another family recipe with you all. A very well loved one.
Egg Junk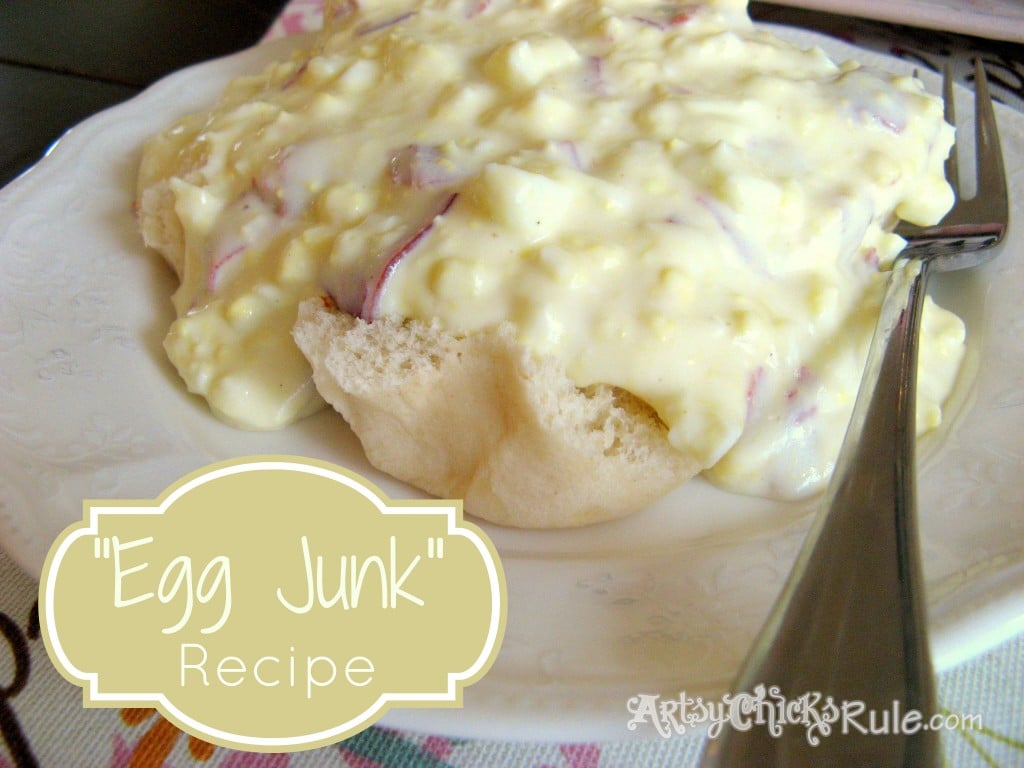 And no, that is not the official name. But it is the name that stuck.
I am told it went sorta like this…"Mom, can you make some of that egg junk?"….
and so it lovingly became called, what else??? but….. EGG JUNK.
This is another recipe from my husband's aunt.
And it's really easy to make. I usually make it up on Christmas Eve (or any night but always on Christmas Eve) and just heat up the next morning. Add biscuits or rolls and you are good to go!
Super easy (and really yummy)
And the ingredients: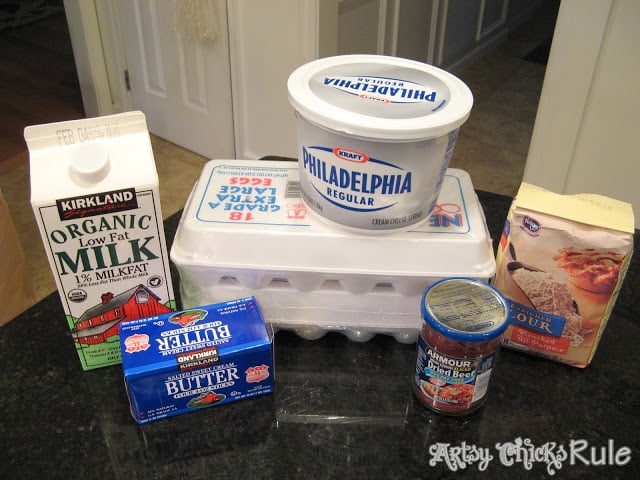 Not the healthiest!! But this is not an everyday meal.
I promise to post some of my super healthy, normal recipes after the New Year.
And yea, the Dried Beef, this is the only thing I've ever eaten it in. I don't eat much meat anyway.
So, if you don't like it, I am fairly certain you could leave it out and it would still be fabulous!
NOTE: Updated 12/28/13 — I actually made this recipe for Christmas this year with thinly sliced and chopped smoked honey ham. It was wonderful! I will continue to make it this way from now on, minus the dried beef.
Boil eggs first.
Then chop them very well.
Soak (and re-soak, changing the water several times) the Dried Beef. Then chop well.
Cook the milk/flour/butter mixture until it is a gravy consistency.Then add the cream cheese and stir until melted.Then add the chopped beef and eggs.Stir and heat through. Salt and pepper to taste and you are done!
You can put this over any kind of biscuit or even toast. We usually eat it over yeast rolls.
Delicious-ness!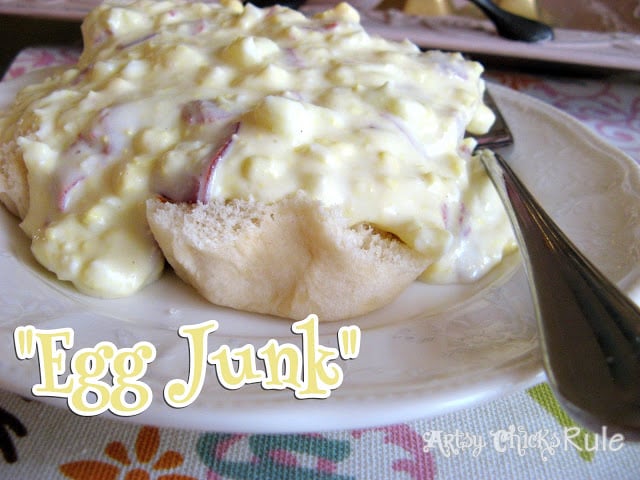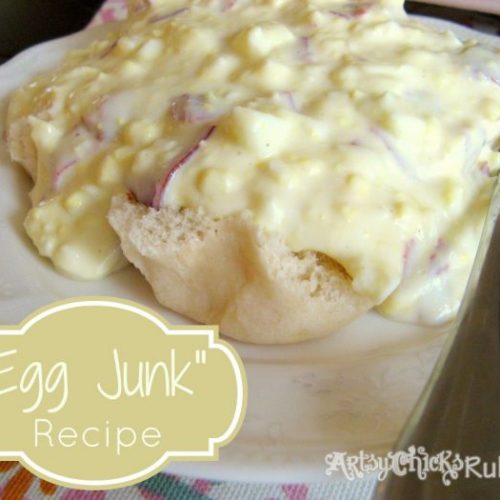 Egg Junk
A Family Favorite!
Ingredients
2 ½

oz

Dried Beef -rinsed and drained

chopped (or Ham, my preferred choice)

1 8

oz

cream cheese

8

hard boiled eggs

chopped

2

Tbsp

butter

2

Tbsp

flour

2

cups

milk

salt & pepper

to taste
Instructions
Melt butter. Mix in the flour. Slowly stir in the milk with a whisk.

Cook until thick, gravy consistency.

Add the cream cheese and stir constantly until melted.

Add the chopped dried beef and eggs.

Stir and heat through.

Serve over warm biscuits, rolls or toast.
Fantastic for Christmas or New Year's morning. Or any morning really.
Let me know if you try it and how you like it.
It's a favorite at our house (and expected every Christmas morning around here ;))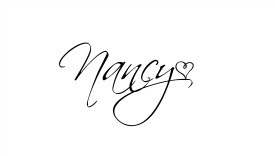 **Please visit my new FOOD blog over at www.foodiechicksrule.com for more recipes!**
You may also like this old family recipe: "The REAL Red Velvet Recipe"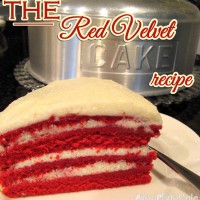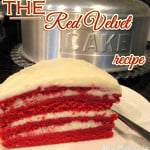 Linking up: Skip to My Lou ,Craft O Maniac,Ginger Snap Crafts,The Life of Jennifer Dawn,
I Gotta Create,Transformation Thursday ,Tidy Mom ,Six Sister's Stuff , The Chicken Chick