Old Family Recipe, the REAL Red Velvet Cake Recipe
This post may contain affiliate links. Please see disclosures here.
Before my husband and I were married….somewhere around 24 years ago….
I had Red Velvet Cake for very the first time.
His Aunt made it for a baby shower that I attended.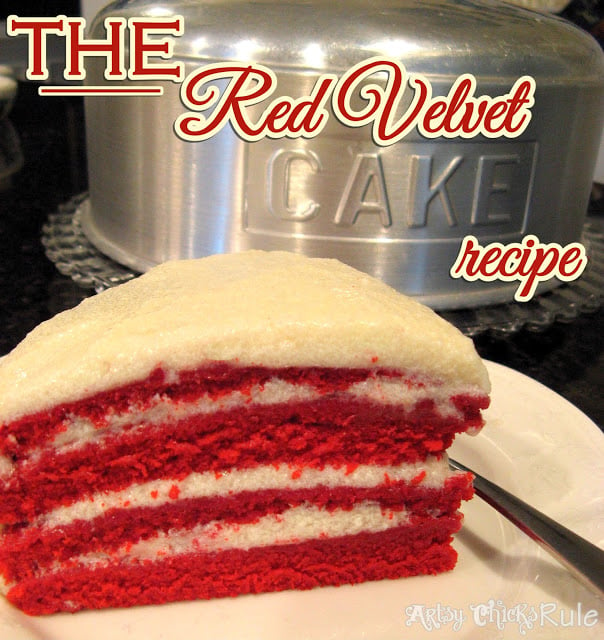 What a wonderful and tasty delight! oh my
Of course I immediately got the recipe.
Now listen up, this is the REAL recipe. Not the recipe that has since evolved. (cream cheese frosting, wha???)
The cake portion is pretty basic for Red Velvet Cake. It's the frosting that people have changed over the years.
In my experience anyway.
Red Velvet everything nowadays………..but with the wrong frosting every time.
Some variation of vanilla or cream cheese. Basic frostings….and good ones…..
Just wrong for true Red Velvet Cake.
And if you've never had this frosting on anything Red Velvet, I promise you will never go back once you do!
So I will go over the making of the cake…..
….and then tell you what the real Red Velvet frosting is composed of.
Here are the ingredients….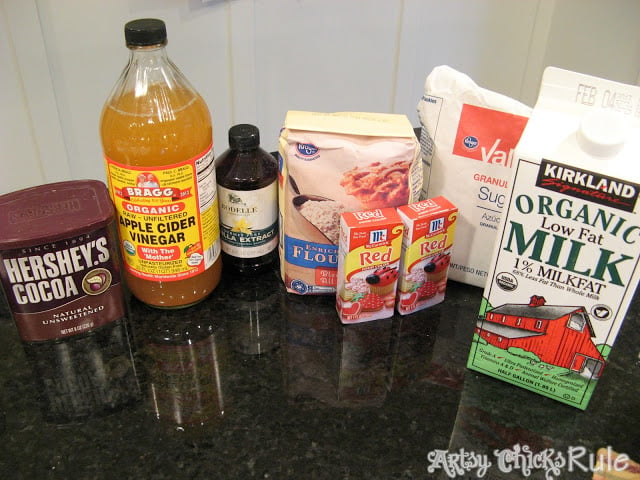 I forgot to get the buttermilk so I used regular with a dash of vinegar to make it "buttermilk".
Not ideal. But will work in a pinch!
Follow the directions above.
Then dissolve the baking soda in with the vinegar….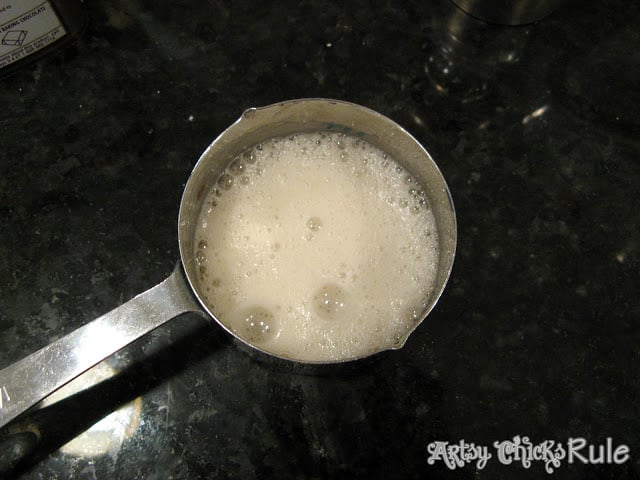 Add this to your mixture last.

Pour into 4 (or 2) 9 inch round pans. I have 2, so did 2.
Bake.

Let them cool completely.
I decided to cut mine in half to make the four layers.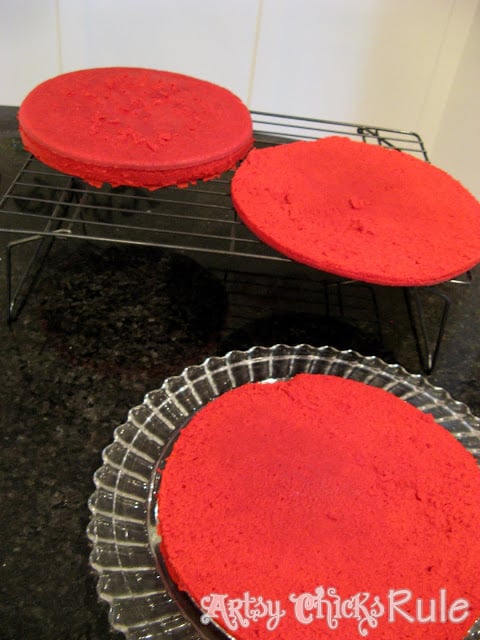 You don't really have to but the frosting is my favorite part so I wanted to layer it in….a lot!
OK….now for the frosting. The most important part, in my opinion!
Cook the milk and flour until it has a thick, gravy consistency.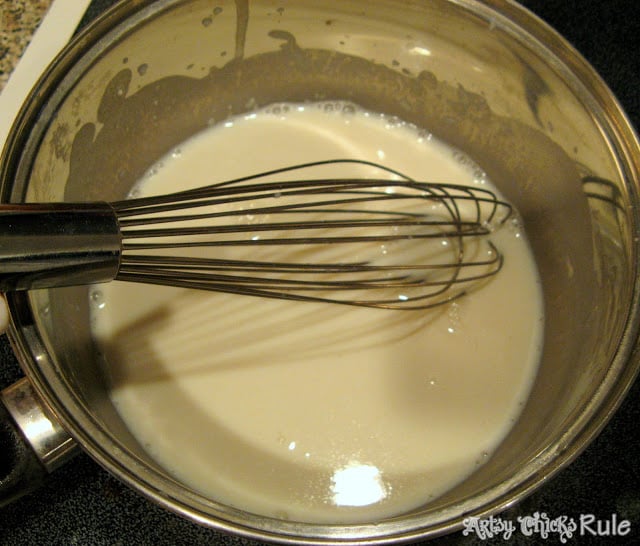 Nice and thick….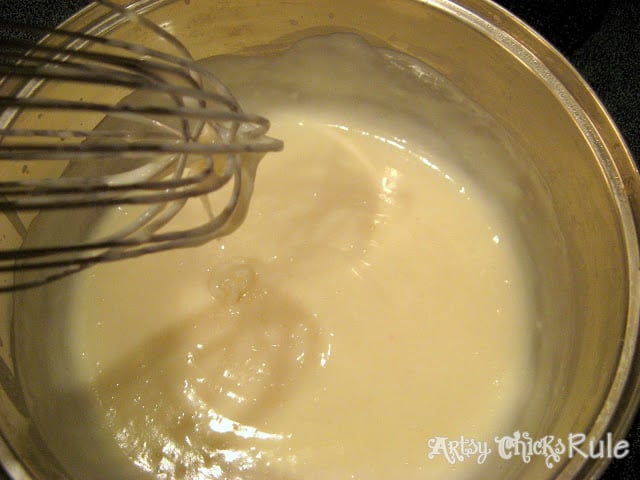 Put into the fridge and cool completely. It will get even thicker as it cools.
Next, cream the butter and sugar.
After the flour/milk mixture has cooled add in the creamed sugar/butter mixture.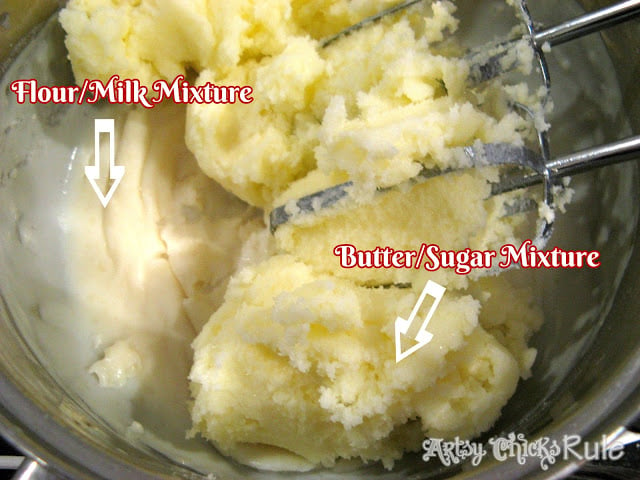 Cream together thoroughly.
Add vanilla last.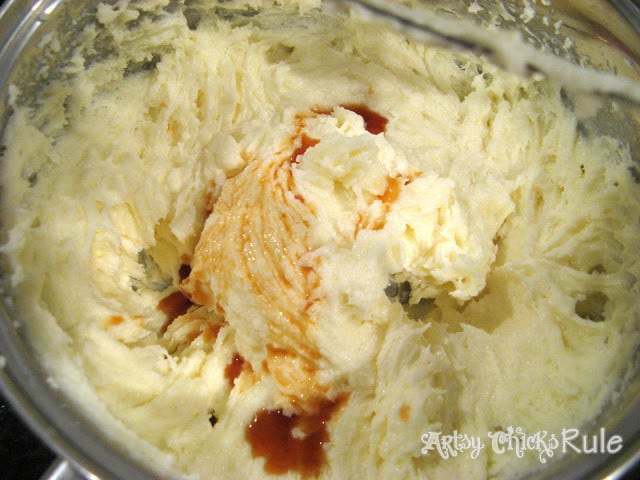 And there you have it…
THE Red Velvet Cake Frosting.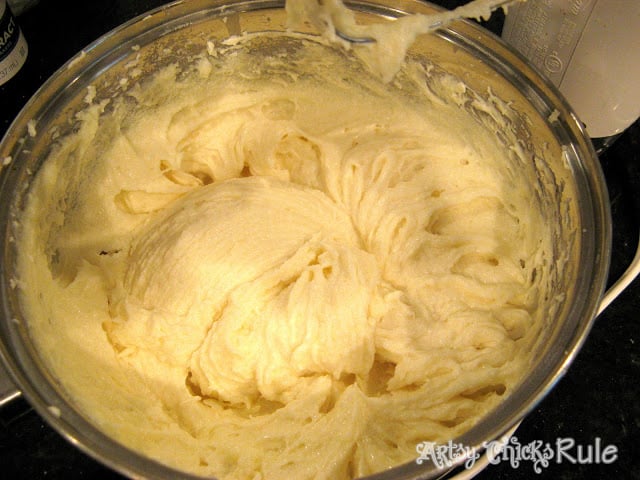 And it is, by far, THE best frosting ever….again, in my humble opinion, of course! ;)
Frost the layers….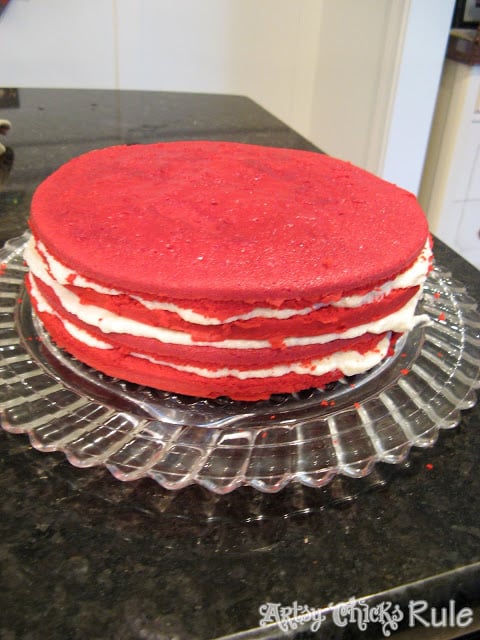 Then frost the entire outside, top, sides… all.
With 4 pans and really neat lines, you can and should, leave the outside layers visible on the sides. Much prettier that way!
Mine were not so neat so I covered it.
But you can still see the layers from the inside.
I just LOVE my little retro cake plate/cover….another fantastic thrift store find!
And even labeled…in case you were unsure of what could be found inside……;)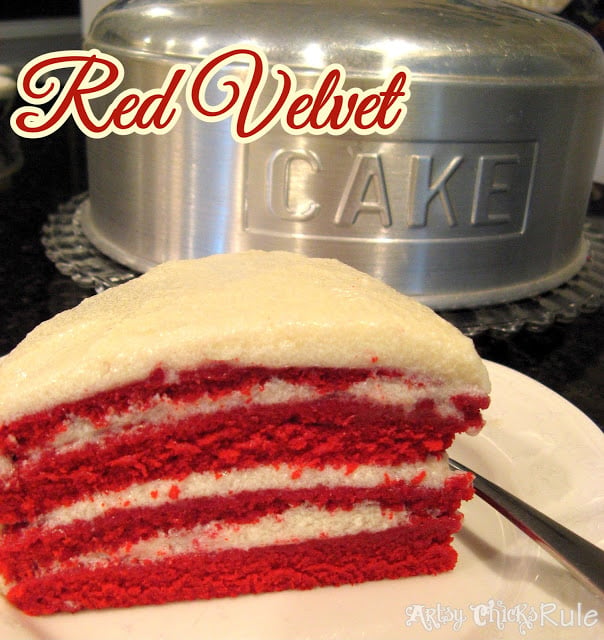 DIVINE
I am into eating much healthier now so I don't make this very often anymore.
I do usually make it for the Holidays though…and it is always a hit. (and expected!)
So there you have it.
The original Red Velvet Cake Recipe.
I hope you will try this if you never have!
It is a bit more involved but so worth it.
Love it? PIN it to save it!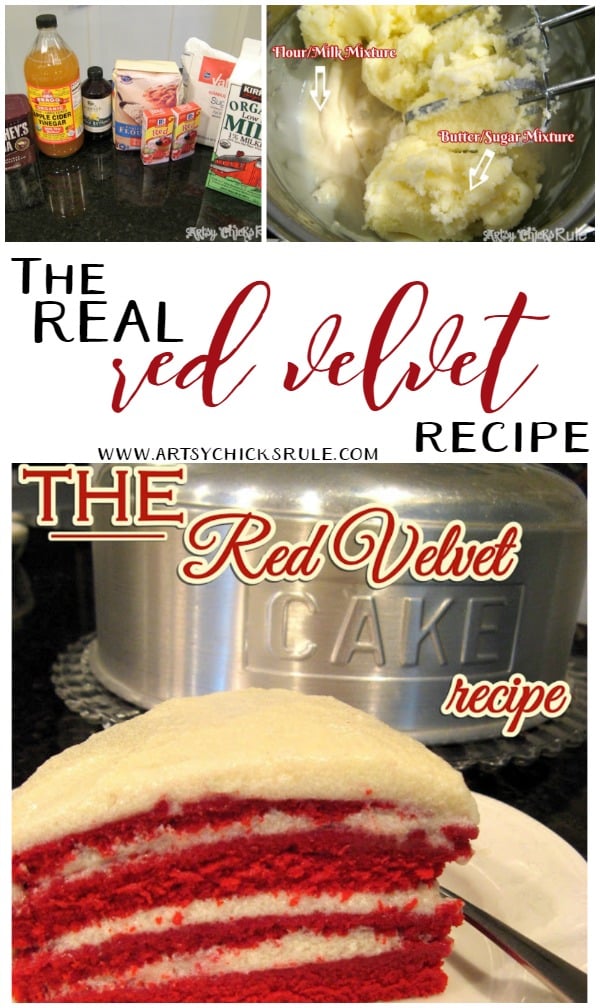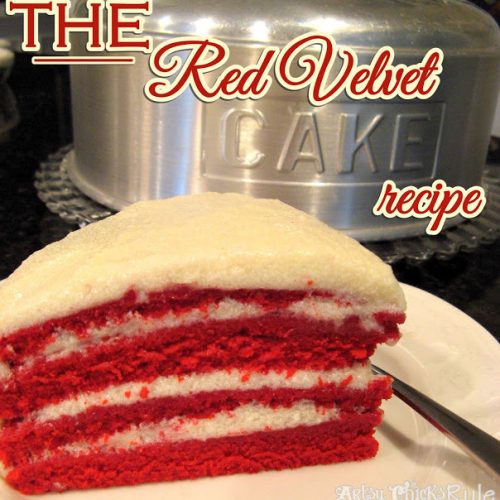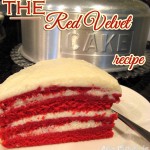 The REAL Red Velvet Cake
Old family recipe...the secret's in the frosting
Ingredients
For the Cake
1 ½

cups

sugar

2

eggs

1

tsp

salt

1

cup

buttermilk

1

tsp

vanilla

½

cup

shortening

2

cups

flour

1

Tbsp

Cocoa

2

oz.

red food color

1

tsp

baking soda dissolved in 1 Tbsp vinegar
For the Frosting
1

cup

milk

¼

cup

flour

dash salt

1

cup

sugar

1

cup

butter

2

tsp

vanilla
Instructions
Cream shortening and sugar. Add eggs, beat well. Sift flour, salt & cocoa. Add alternately the buttermilk & flour mixture to the creamed mixture. Add vanilla & food color. Fold in dissolved vinegar mixture last. Grease and flour 4 - 9 inch pans.

Bake @ 350 for 25-30 minutes.

Cool completely before frosting.
Frosting Directions
Cook the milk and flour over medium heat until thickened consistency. Stirring constantly.

Cool in the refrigerator. While that is cooling, cream butter and sugar until fluffy. Mix together the cooled milk/flour mixture with the creamed butter/sugar mixture. Add vanilla.

Frost between the layers and top.

Enjoy!!!!
Let me know if you do and how you like it.
Enjoy!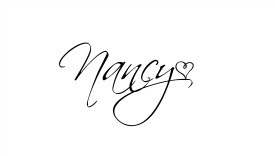 **Please visit my new FOOD blog over at www.foodiechicksrule.com for more recipes!**
You may also like these similar recipes: