Creative Ways To Use Free Printables (lots of design ideas!)
This post may contain affiliate links. Please see disclosures here.
There are so many ways to use free printables. The design possibilities are endless!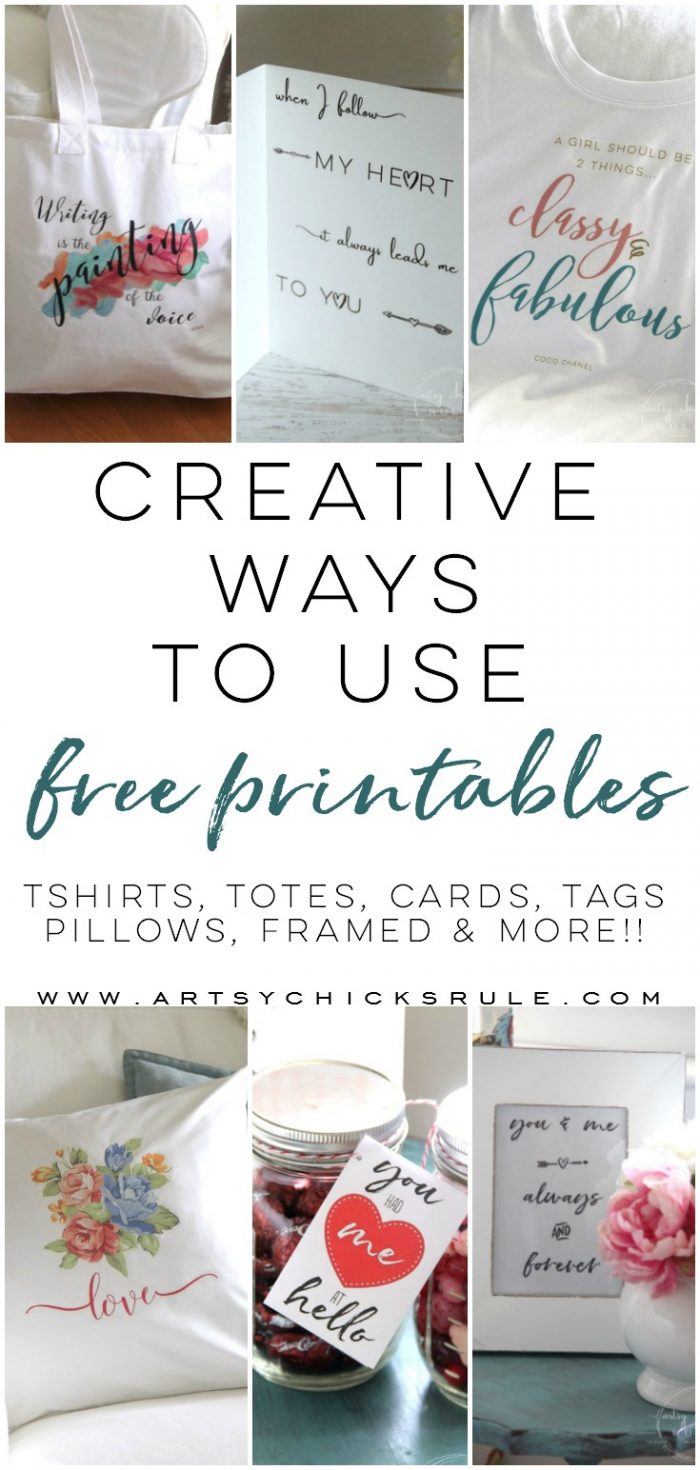 There are SO many ways to use free printables that I thought I'd share a few of them here!
I'm a little sad that I wasn't able to get this done for you guys before Valentine's Day since some of these ideas were meant for that.
But you can really take these ideas, even Valentine's ones, and use them all year long for any occasion.
That darn printer of mine surely messed me up! But I have a new printer and I'm good to go now.
A few of you have asked what printer I got and so figured I'd just share it right here….. MY NEW PRINTER
I LOVE it!! And I also love the price too. I was looking at more expensive ones but this one was a win-win all the way around and less expensive.
I've only had it up and running for a few days but I'm just thrilled with it and its capabilities.
Okay, so let's talk free printables and different ways to use them.
First, let me say, I am not in love with the fabric transfer paper I used for these. This is the one I used.
Don't get me wrong, it did get the job done but I've been so spoiled by this other transfer paper that I can no longer seem to find. :/ It's amazing and I love it.
Okay, y'all, I just did a little googling. The other transfer paper's website said they are out of stock everywhere (we know) and the reason is they are trying to reformulate the chemicals they use on the paper because one of the "essential" ones is no longer available. Hoping to have it back in stock soon.
I sure hope so! But I can't help to wonder what that other chemical was…and why it's no longer available. :/
So, didn't love the paper….but the printer worked like a champ!! Love that thing.
EDITED to add: Shop even more beautiful printables/graphics that I have created HERE!
Here's what I bought to share ways to use free printables today: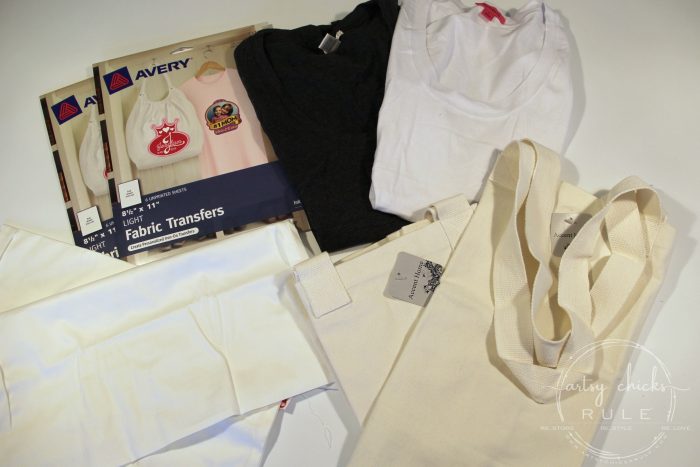 Here's the plan……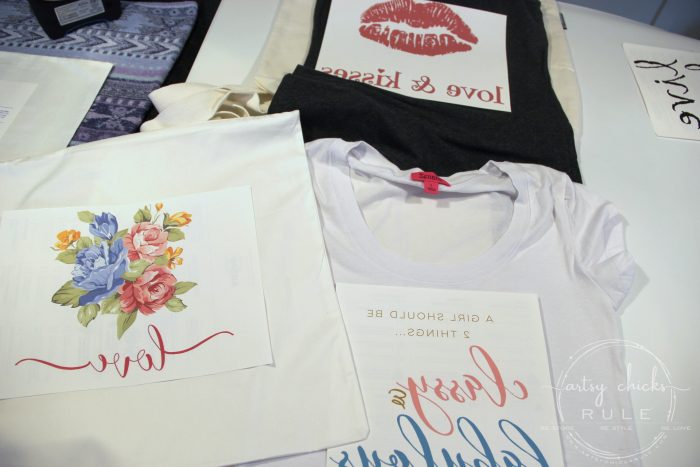 The pillows turned out nice…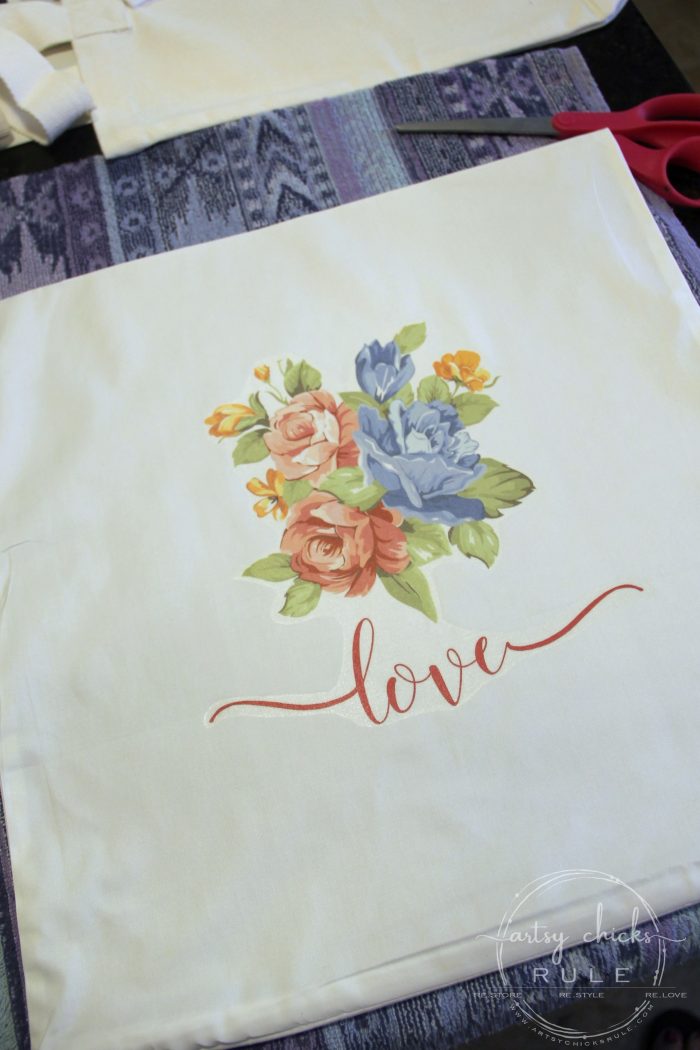 I'd say the fabric transfer paper worked the very best on these totes. The totes are really great quality too.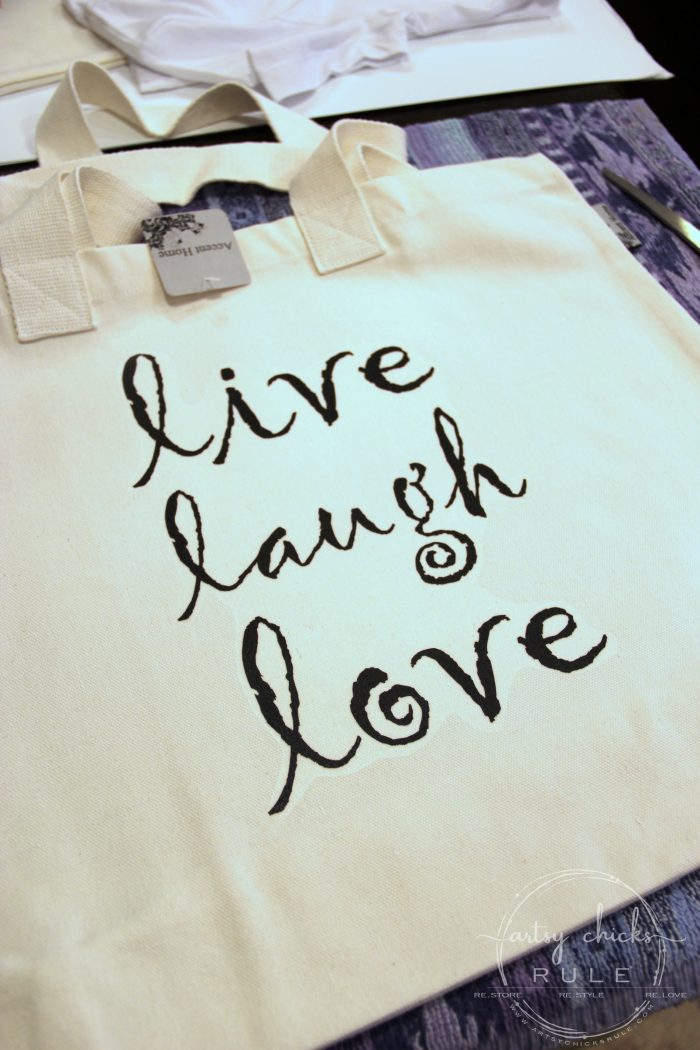 It's pretty straightforward. Just print out the graphic onto the transfer paper, trim it close to the design, and iron it onto your project.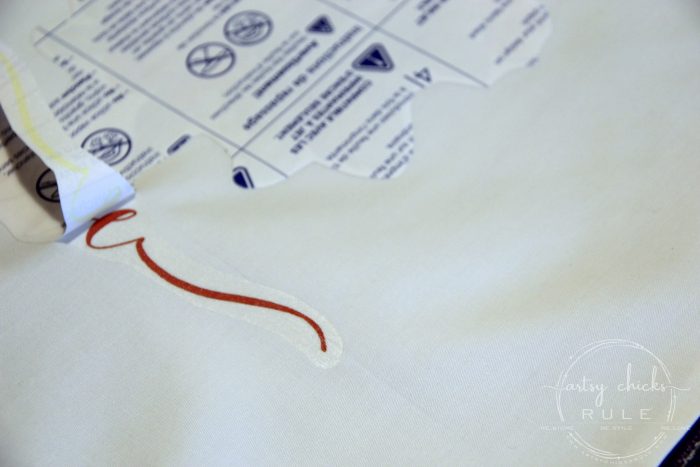 One thing to remember….flip your graphic printable into reverse before printing!
Super important or your entire graphic/lettering will be backward when you are done.
You can do that in most editing programs. I do it in Picmonkey.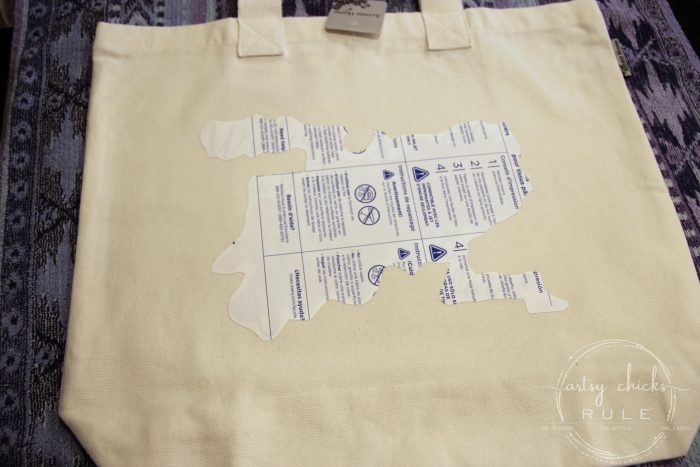 Then just follow the instructions that come in the package.
This one is my favorite.
Although I think they all turned out pretty nice.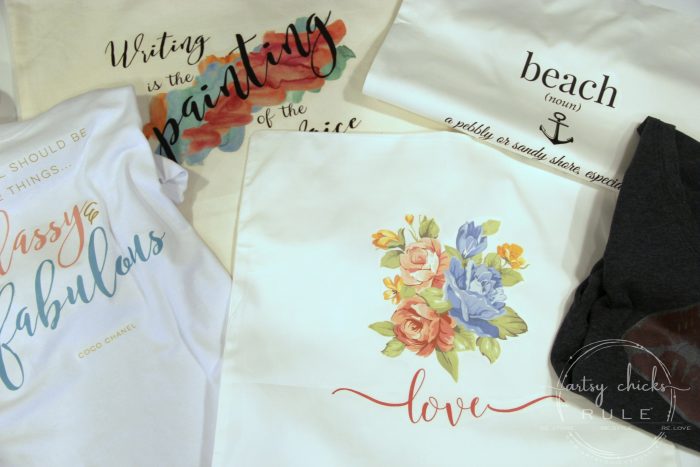 Make T-Shirts…..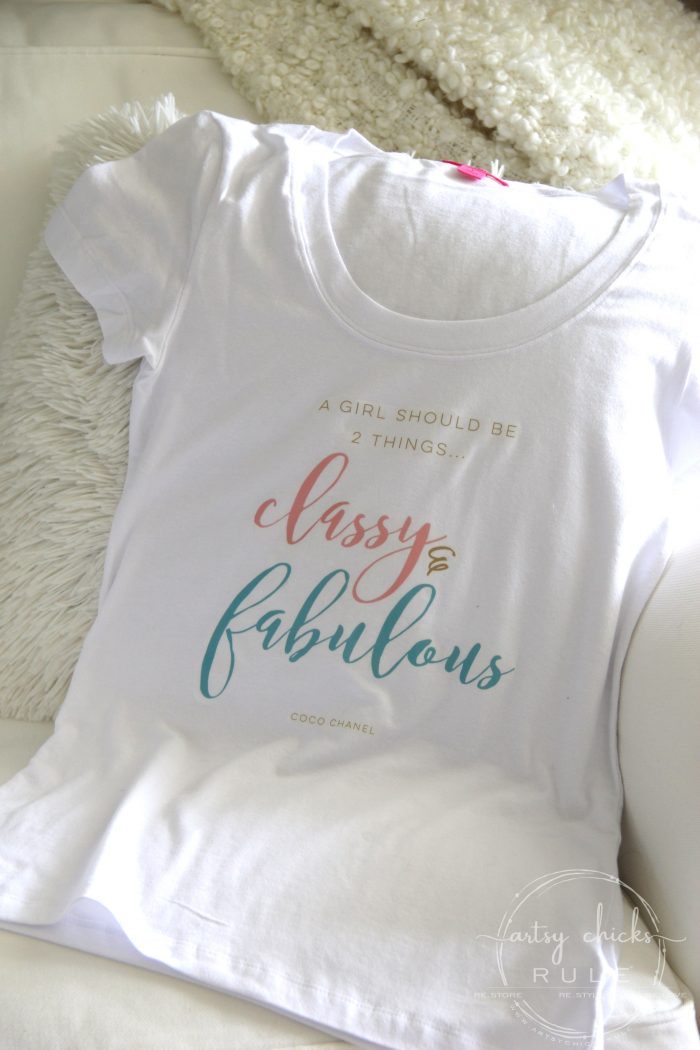 Right?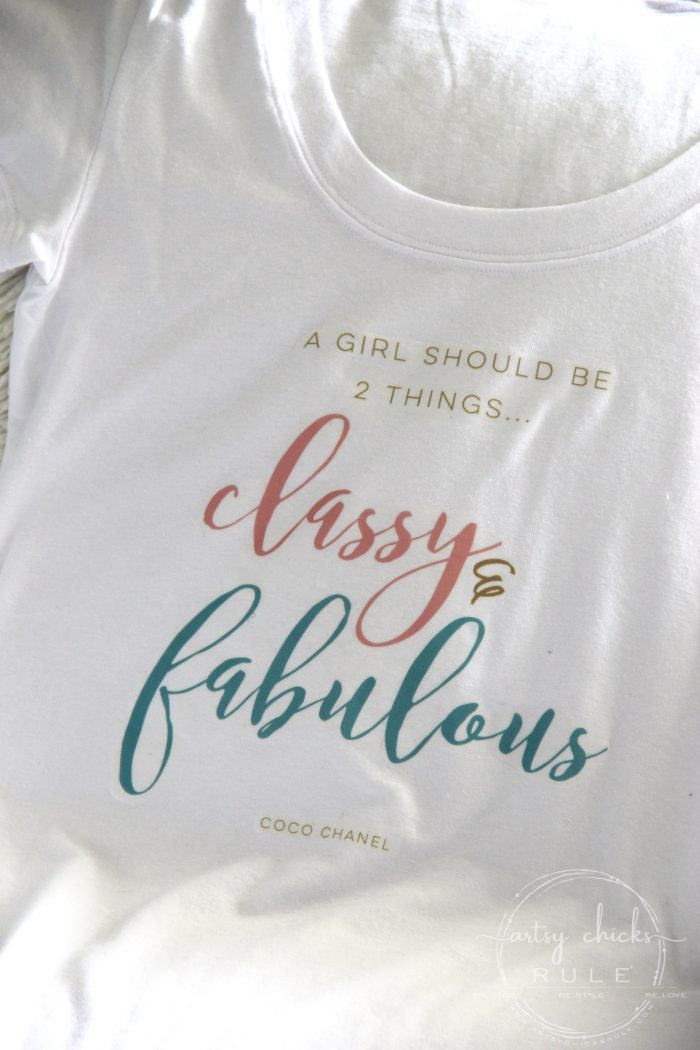 And for fun, let me show you my fail. lol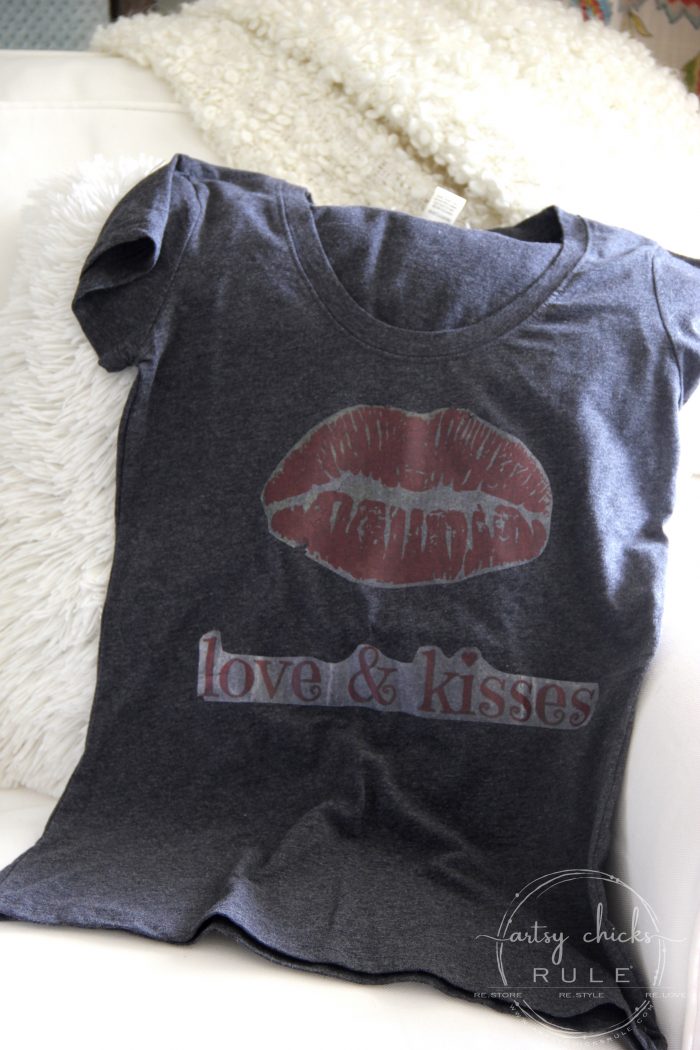 Yea, not so good on a dark shirt. Oh well.
The shirt I ordered and the shirt I got did not look the same at all though.
I ordered "Heathered Charcoal" and I'm guessing I got the regular "Charcoal" because it's pretty dark.
Anyway, stay with the lighter colors with this transfer paper.
Unless you plan to cut every single detail out. I don't know about you but I ain't got time for that!! haha
If you've been around awhile, you might remember all these printables I've shared with other projects before.
I did change two of them for today's projects though.
This one… (I added watercolor to mimic the actual painted watercolor I used for this project)
And this one… (I changed this from black and white to gold, pink, and aqua)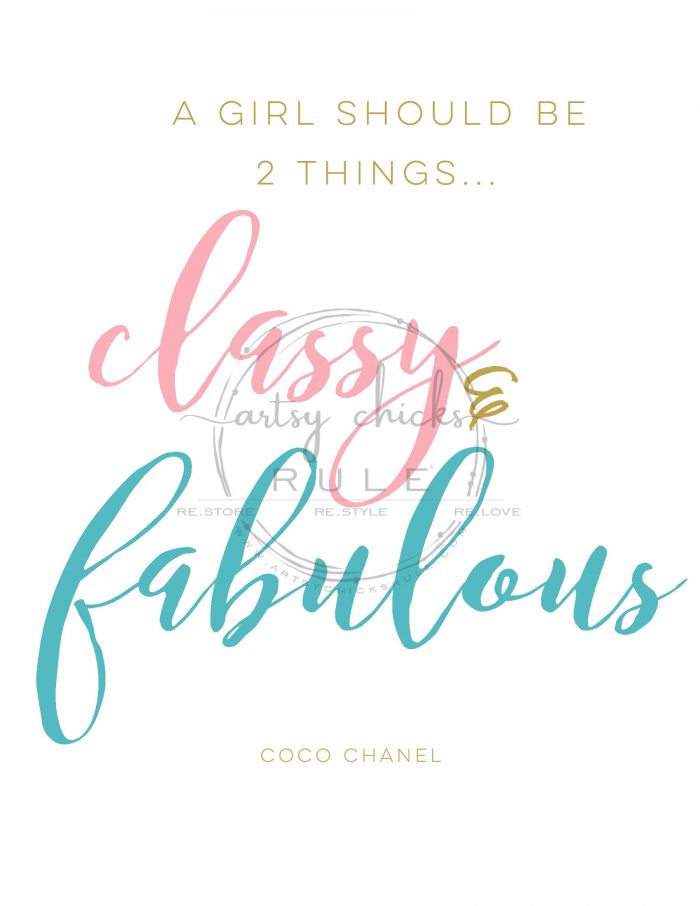 I downloaded them into the Free Printables Resource Library for you guys.

Make pillows……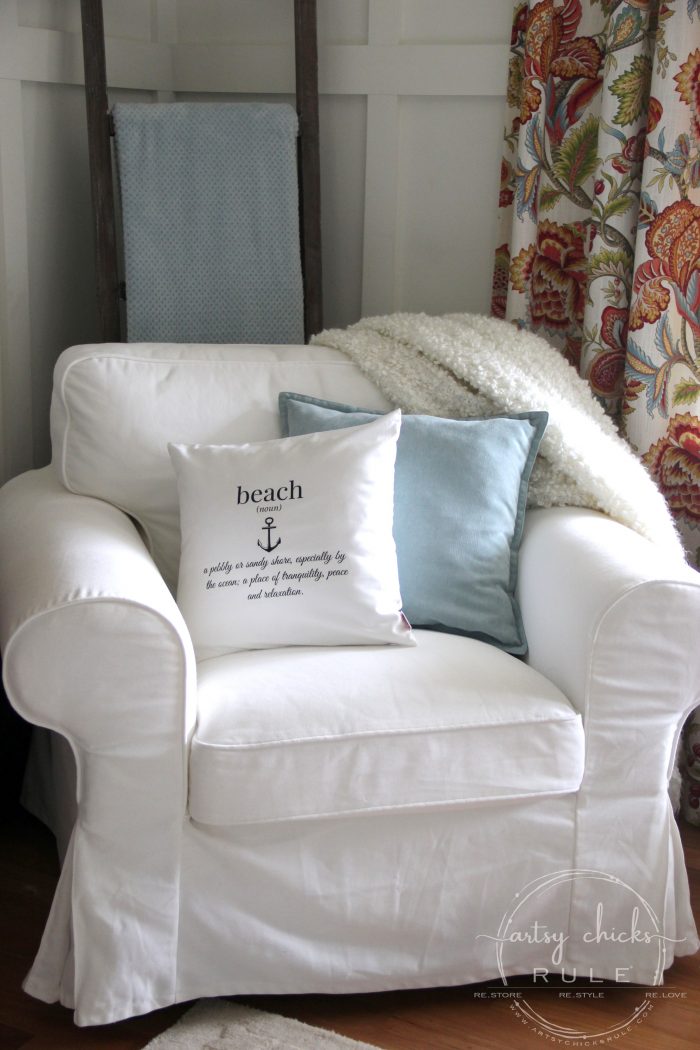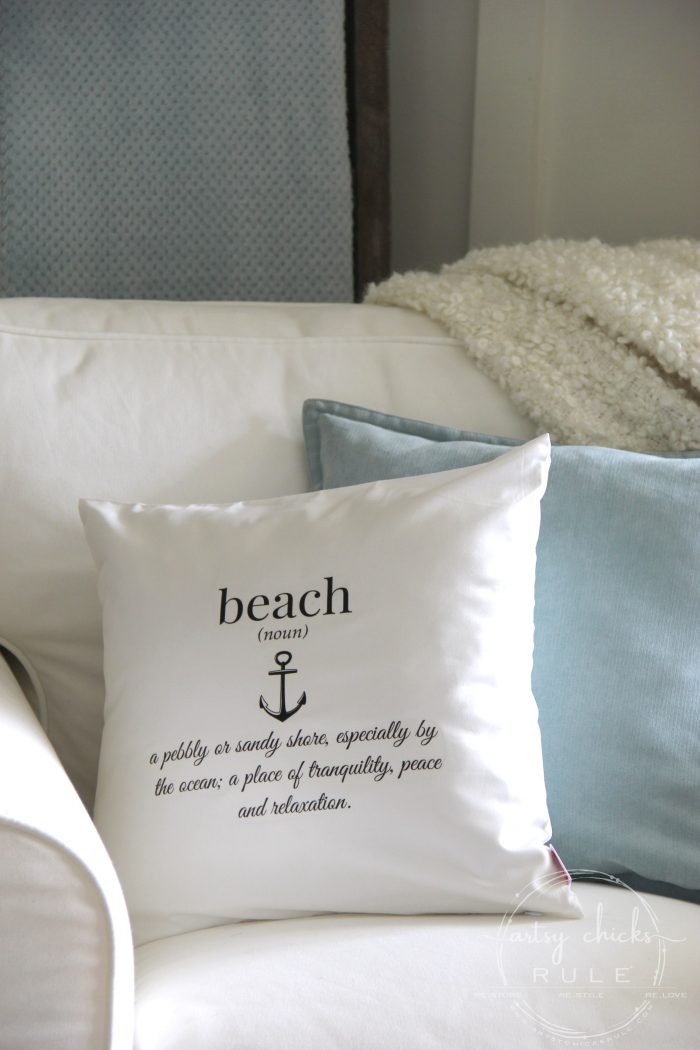 This graphic looks so good on this pillow! You might remember the little "Beach Box" I used it on previously.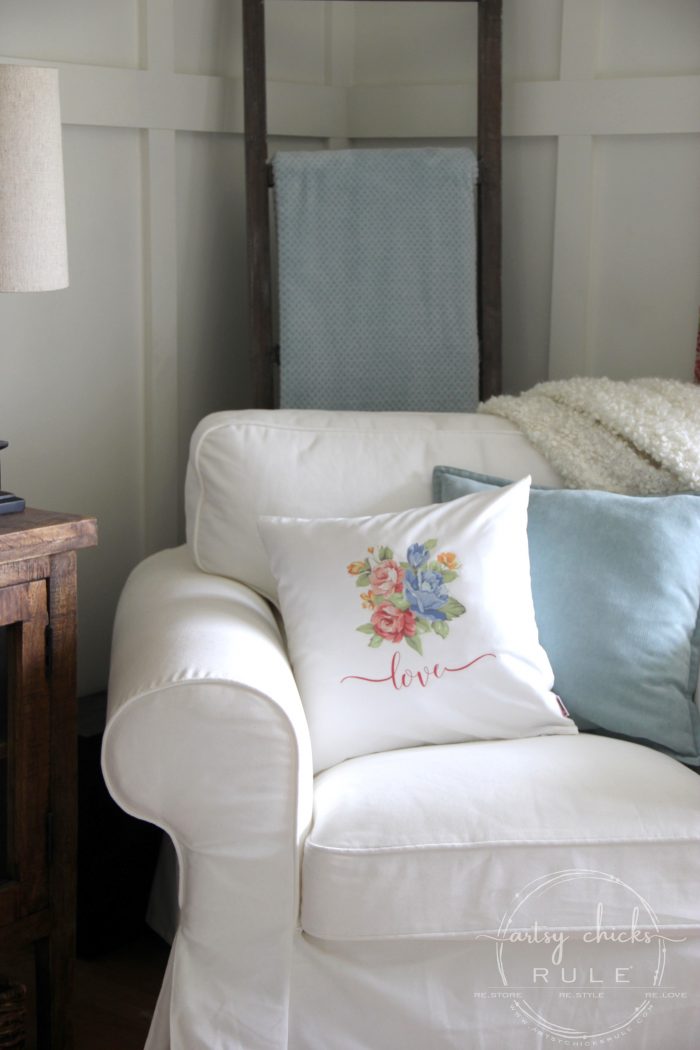 This one was part of my "10 Valentine's Printables".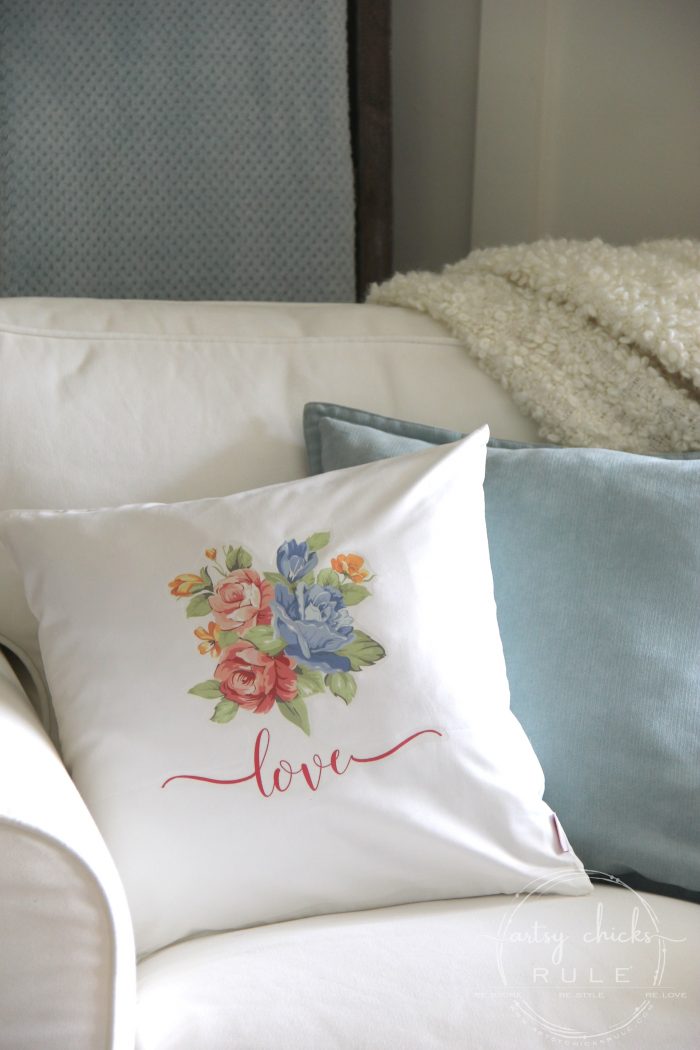 Make a card…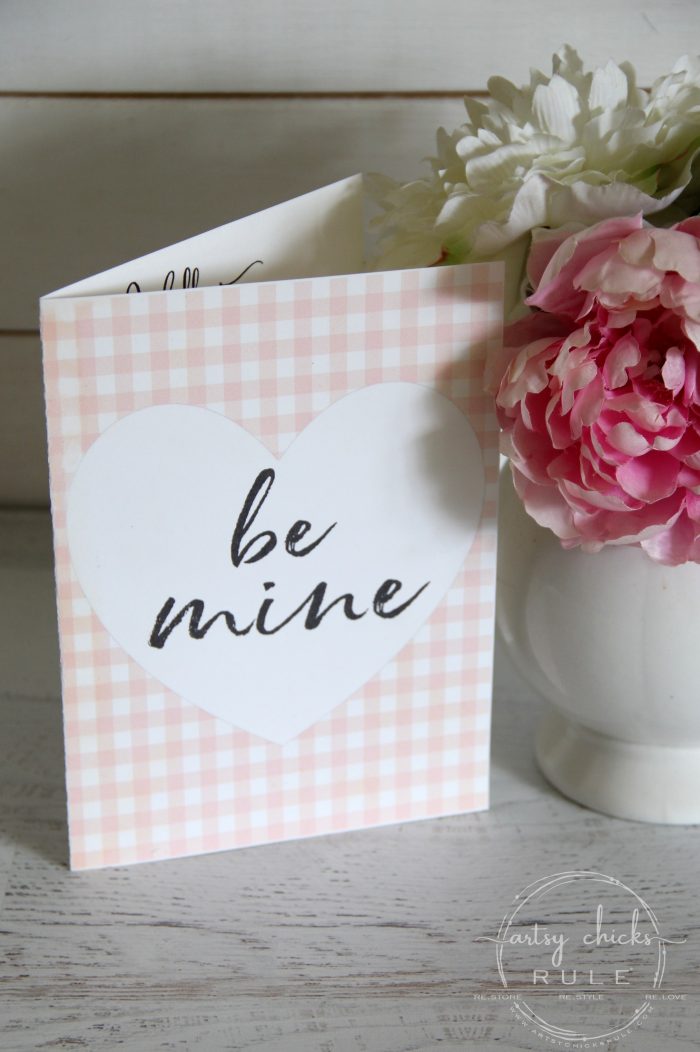 …and I even used another one of my printables for the inside.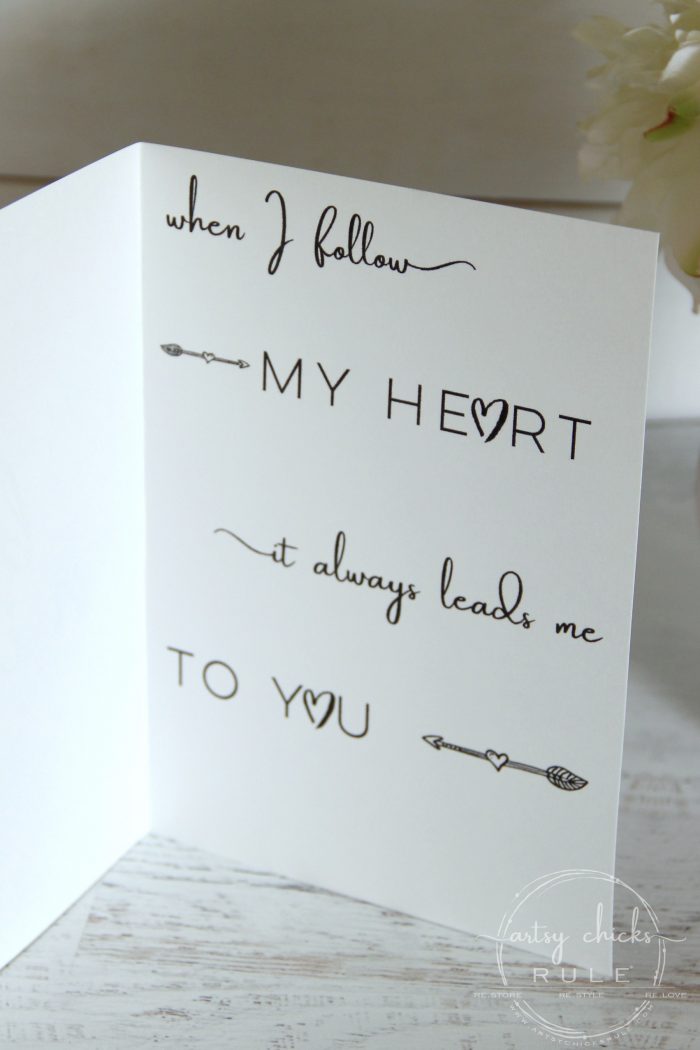 I actually gave this card to my husband today for Valentine's Day.
Frame it…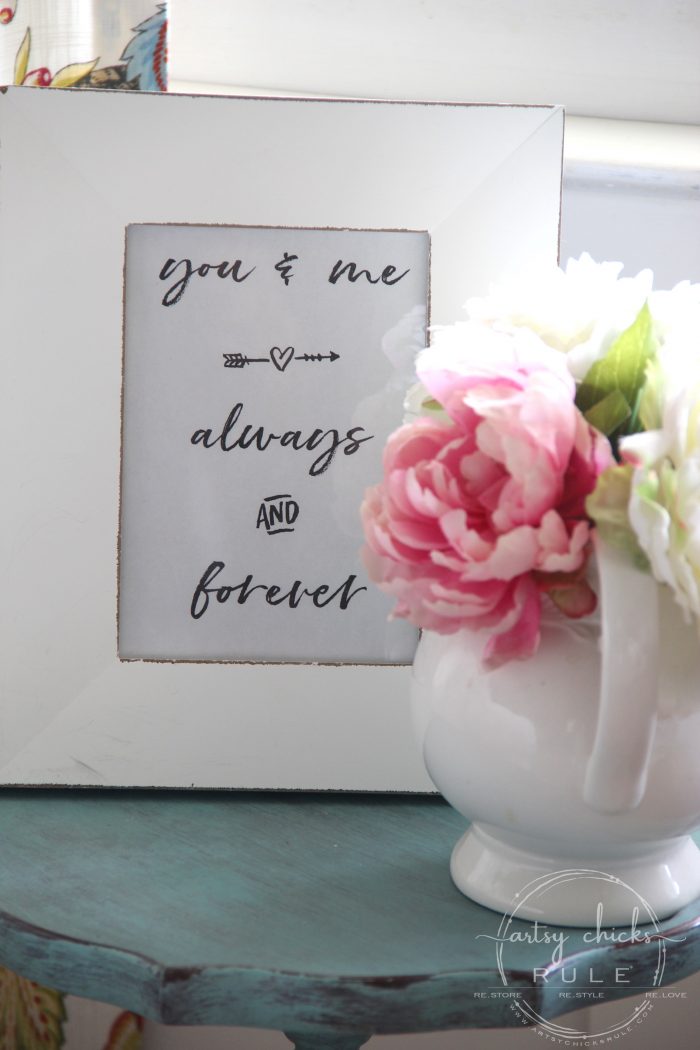 Make hang tags…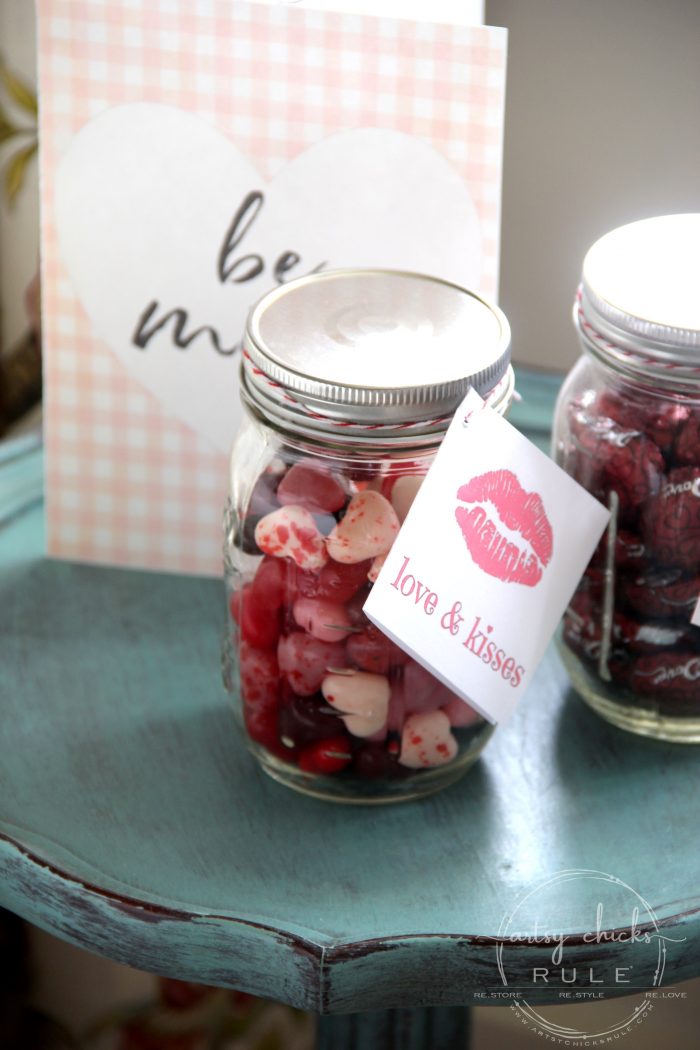 That one would be cute with Easter candy too.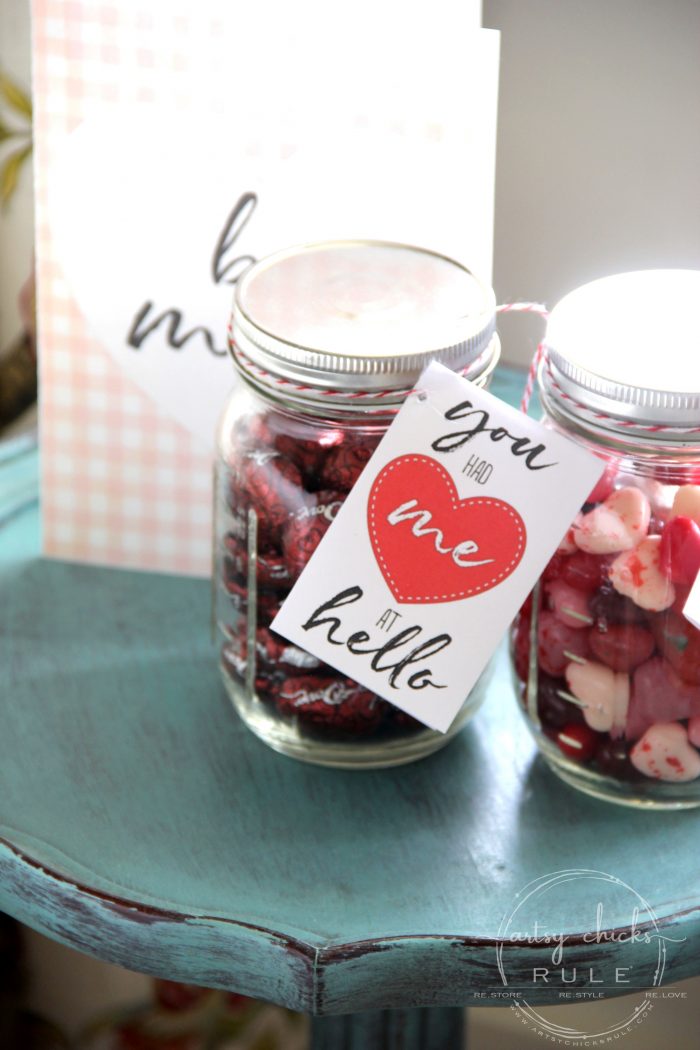 I actually made the hang tags so I could write inside them. Basically like little miniature cards.
Make a tote…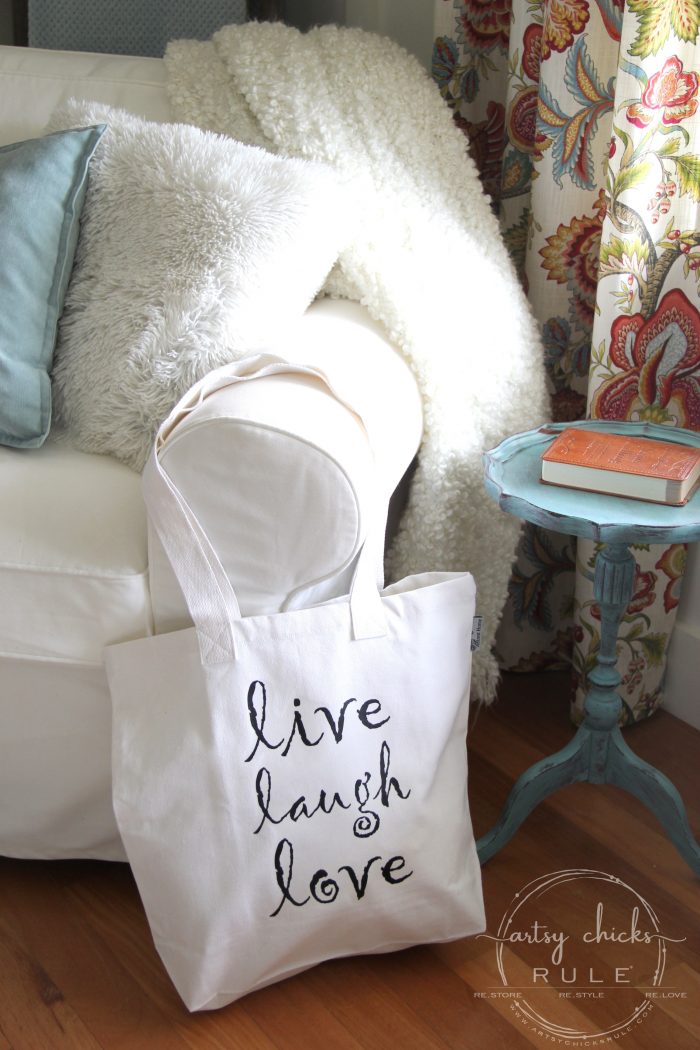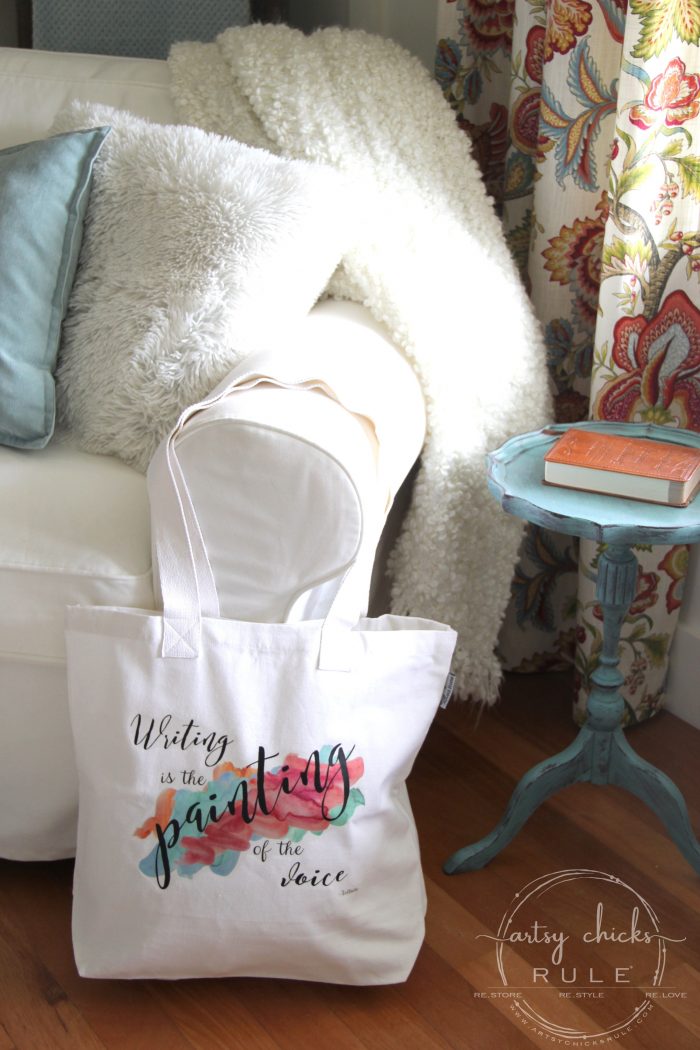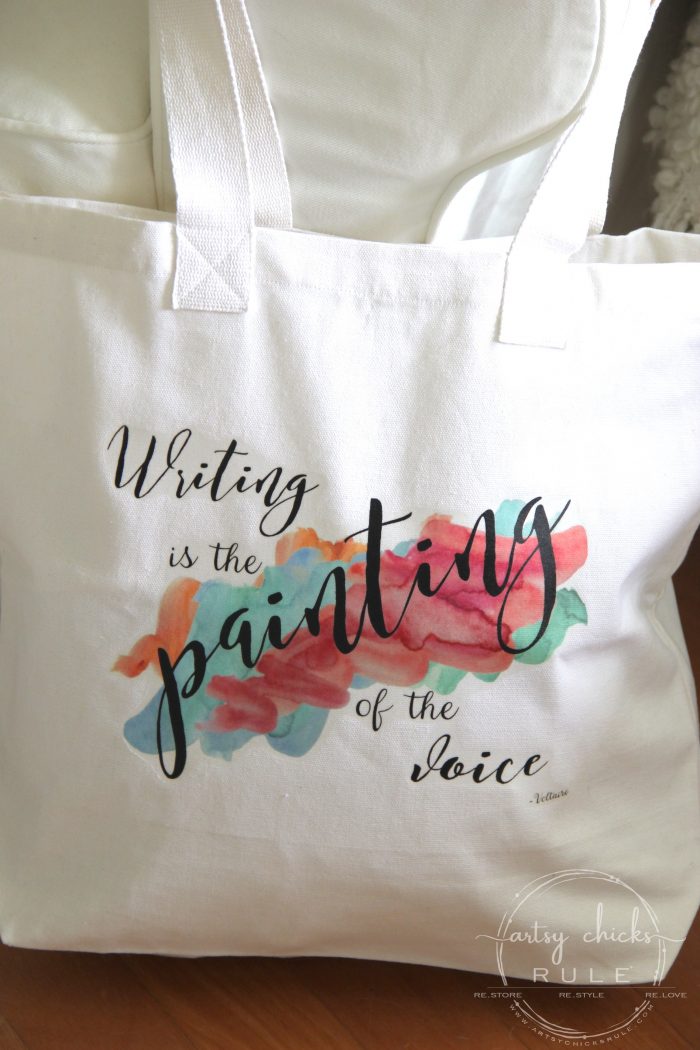 So much fun.
Want even more ideas?? Check out my "How To Transfer Graphics" post! (sharing all the techniques I use)
The possibilities really are endless. These are just a few of the ways to use free printables.
There are many more! I hope this has jogged that creative spark in you!
Now go get busy!! ;)
Have a wonderful weekend beautiful friends!
You might also like to see how I used this sweet printable: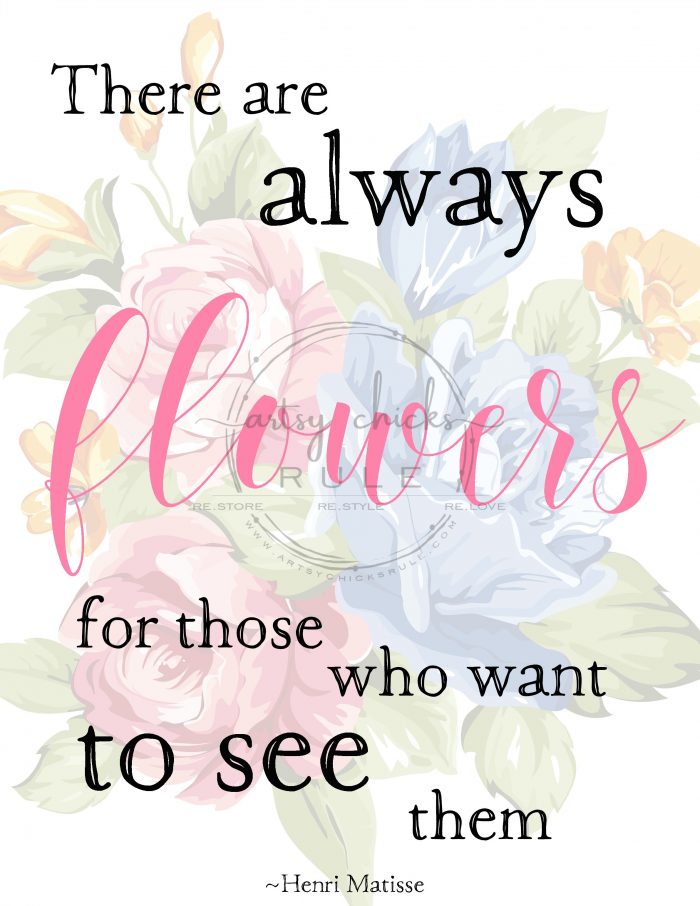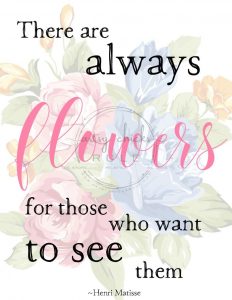 See it here.
xoxo