This post may contain affiliate links. Please see disclosures here.
So much fun creating with printables! The sky is the limit!! Lots of things, decor, gifts, etc, you can make using them.
Hello beautiful friends!
I am sorry I missed y'all on Thursday but I just could not get this one done in time.
Do you want to know why? Because I had a big ole fail. lol
Yep, I did. With a super simple one too. BUT I learned a bit and that's always a good thing. And I'm going to pass that along to you all here.
Today I'm sharing how to create fun things with printables. Such as the free printables that I made for all of you!
If you ever wondered what in the world you can do with all of them (I have over 100+ FREE printables/graphics in my Printable Resource Library…free to all of my subscribers) now you know. Well, hopefully, this will help you think of things to do with them.
I also wrote a post a while back with a bunch of ideas right here >>> Creative Ways To Use Free Printables
Which is another amazing resource! Be sure to save that one!
I've also started adding brand new beautiful printables in the shop, >>> HERE.
Creating With Printables
A week or so ago I shared some fun new spring printables with you all. Today I'm going to share how I used one of them.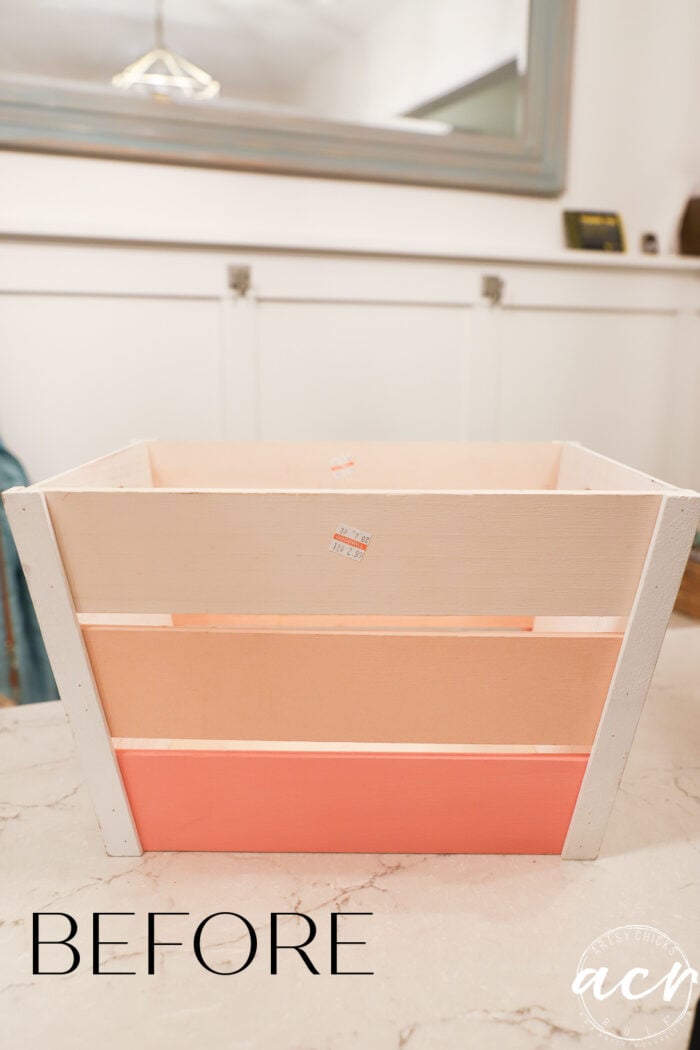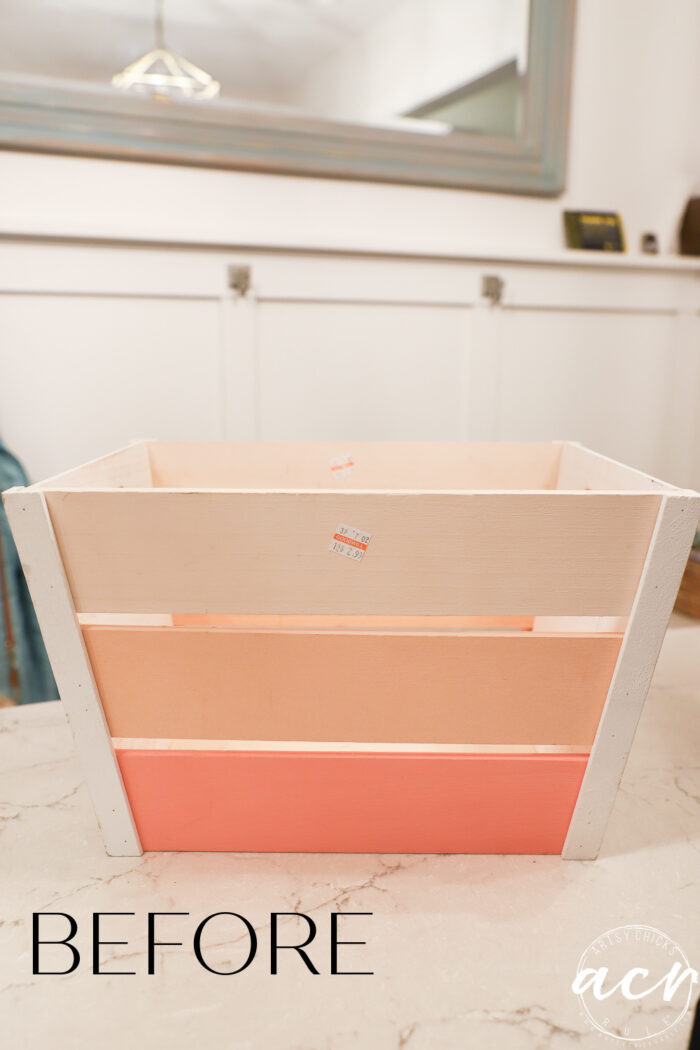 I picked up this thrifty find a few weeks back.
And you know what? It's absolutely perfect for one of the printables I created for you.
This one…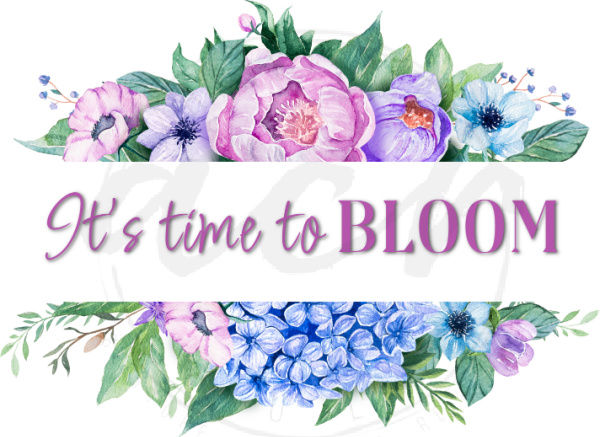 So colorful and happy, isn't it??
And it's SO time to bloom!! Am I right? Yes! I think things are blooming because I noticed a bunch of that yellow stuff on my car today! Yippee!! Haha!
So I sprayed the wood crate all over with white satin spray paint before doing anything and…
…anyway, let's talk about the big ole fail first, shall we?? I didn't take any photos because you know how that goes.
I was just ughhhhh! And on a mission to make it right.
But here's what happened.
I thought I'd do the iron-on method that I shared the other day here. However, I had to get this one printed at Office Max because my printer was not playing nice. And it's still not playing nice, new ink and all. I'm at my wit's end with it but that's a whole other story!! I won't bore you. lol
So this is laser printed on really thick paper. So for the person who asked me about ironing scrapbook paper, please take note.
It was too thick. I ended up scorching my white paint. Boo.
Now, I think it could've worked on lower heat…maybe. I tried to do it quickly on higher heat like I did the napkins. But it was taking longer to get through the thick paper to really stick. And in the meantime, I scorched my white paint outside of that. So maybe lower the heat and try to only run the iron on the decoupage area only.
I think number one, I need to get one of those tiny craft irons, and number two, lower heat. And then I may try it again.
So please keep that in mind for any thicker papers. Not saying it won't work, just be careful…mindful.
Okay, so I said next!!! haha! I'm going to do it the old-fashioned way instead.
So I pulled off what did stick, sanded, and repainted to begin again. Hence why it is now FRIDAY. ;)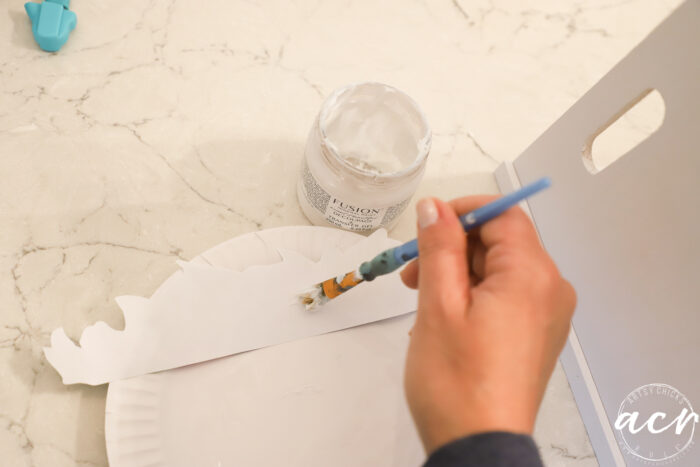 I cut out each piece and applied our Decoupage Gel on the backside.
And attached it like so…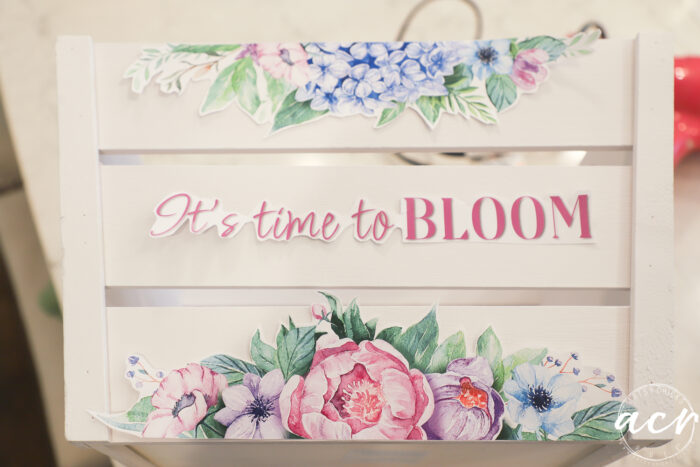 Well, that was one way. I actually did it the other way on the other side.
Done.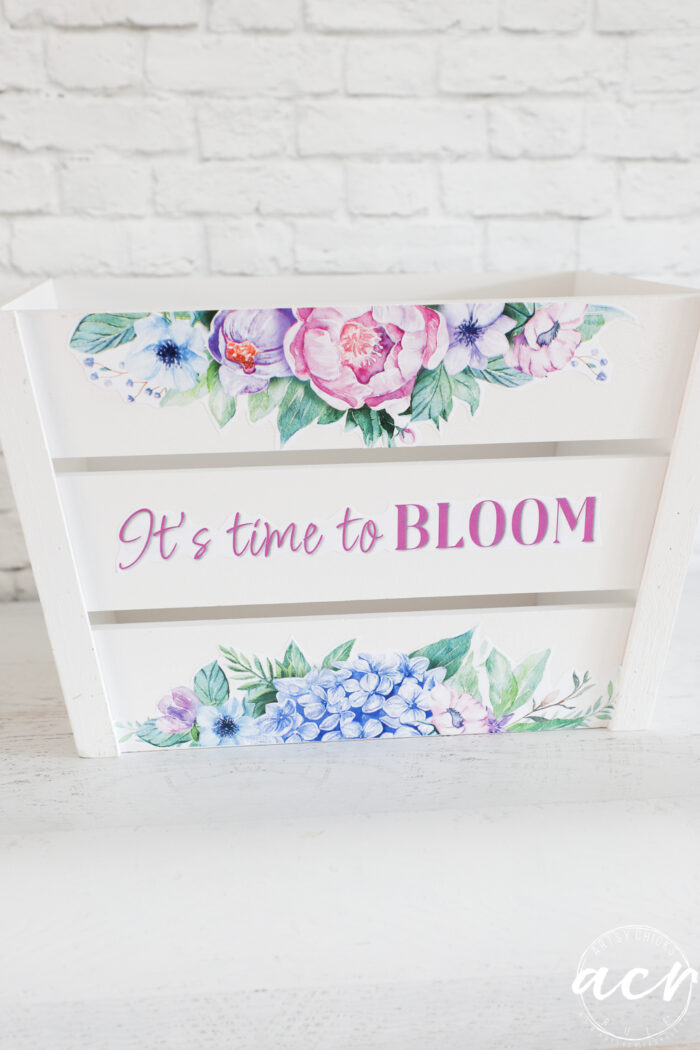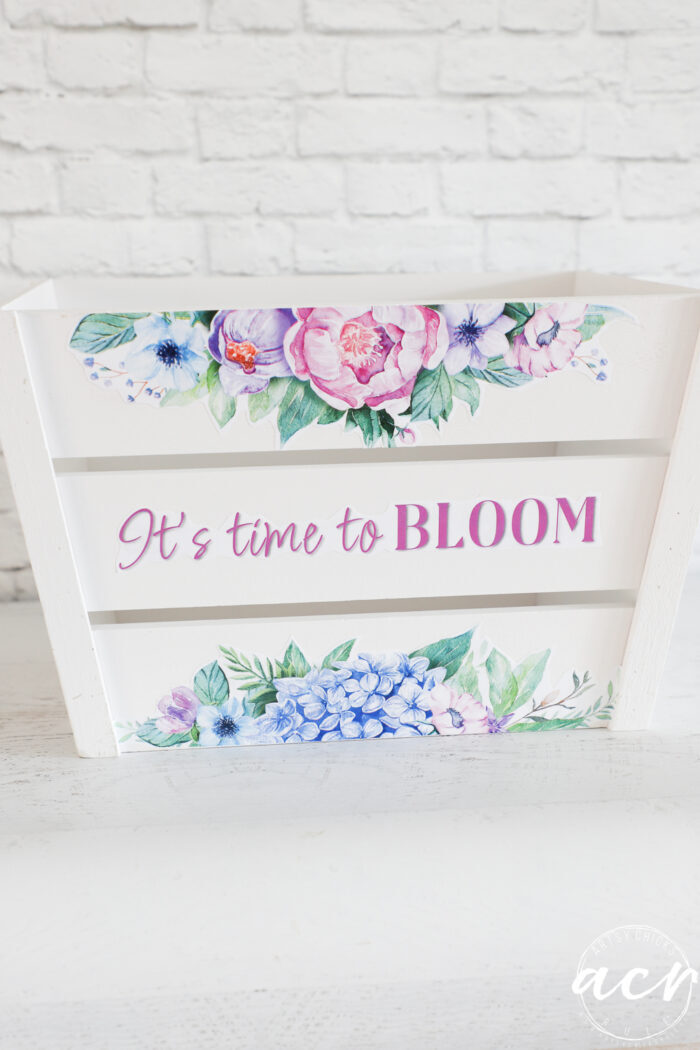 I will say, the great thing about the thicker paper is that it really doesn't wrinkle anyway.
So I'd say there really is no need to iron anything thicker than tissue paper. Or very thin paper.
On the other side, I flipped them around the same as I have them in my printable design.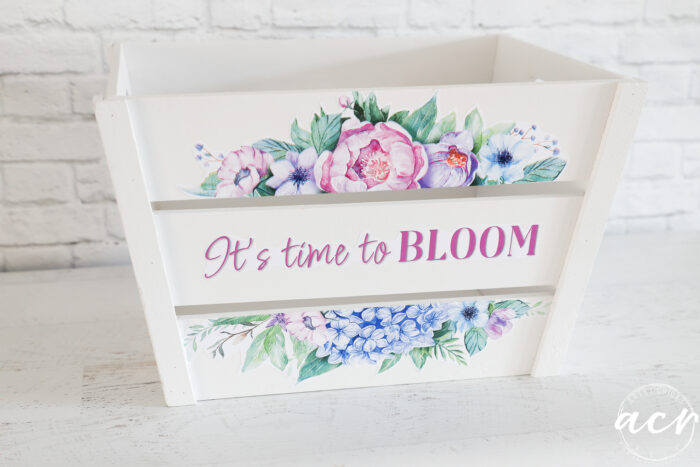 What do you think???
Which one do you like better?? This way…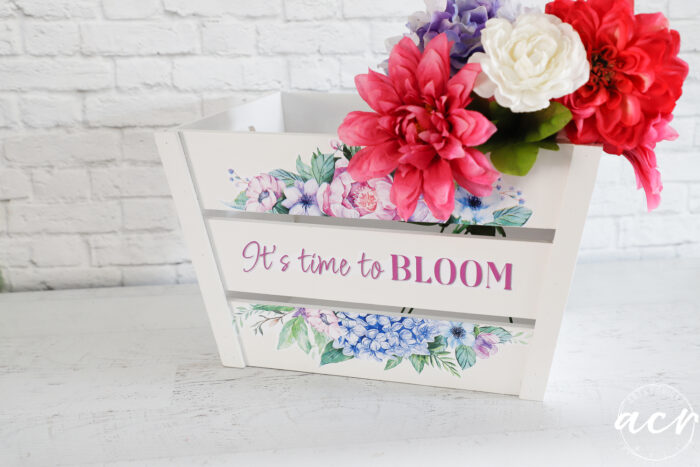 …or that way?
I like it both ways! Hard for me to decide.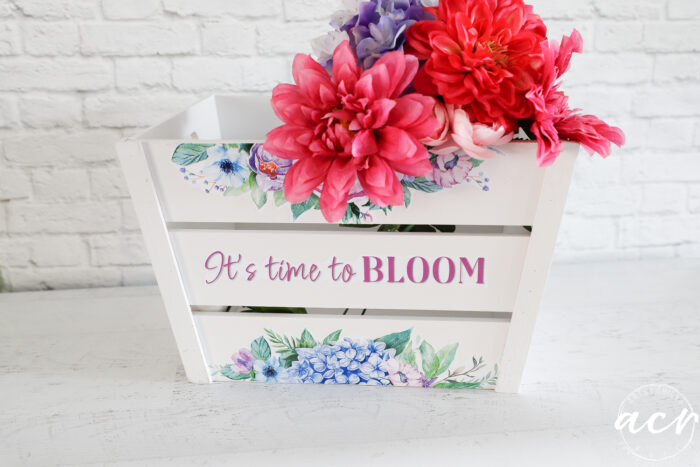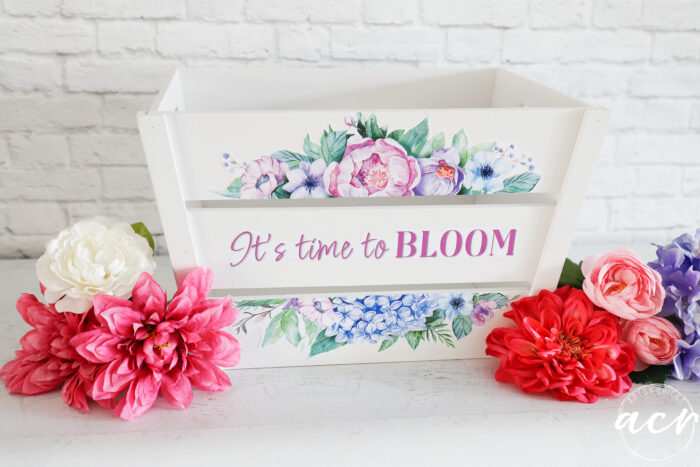 Anyway, I thought it'd be fun to do it a different way on each side to show how it looks.
But see how pretty these printables can be on things?? So many ideas and ways to use them!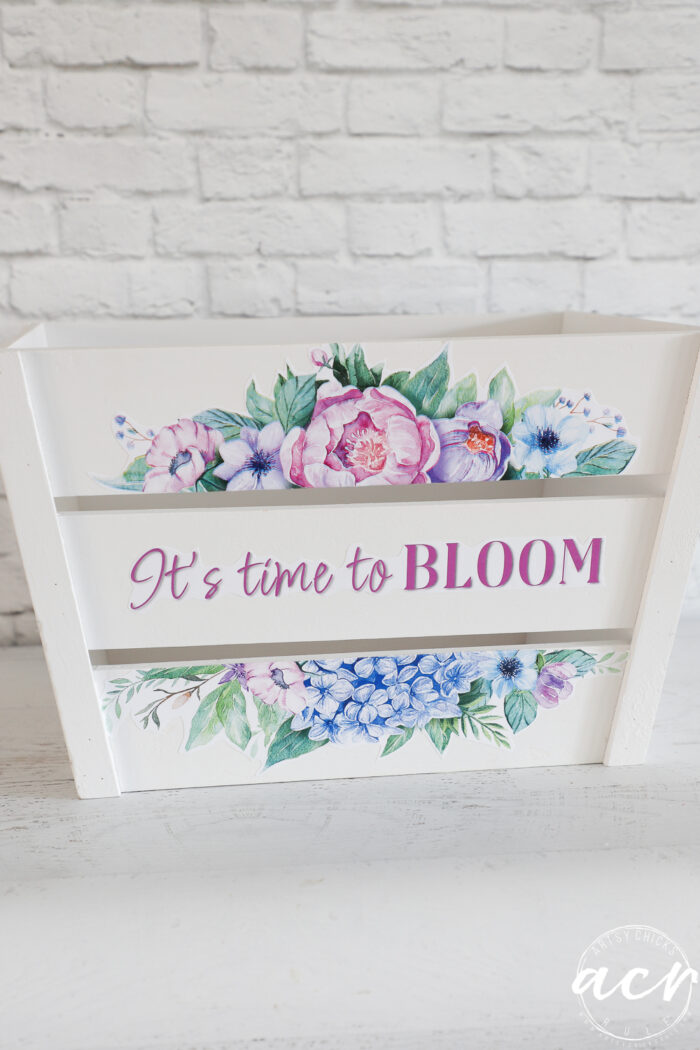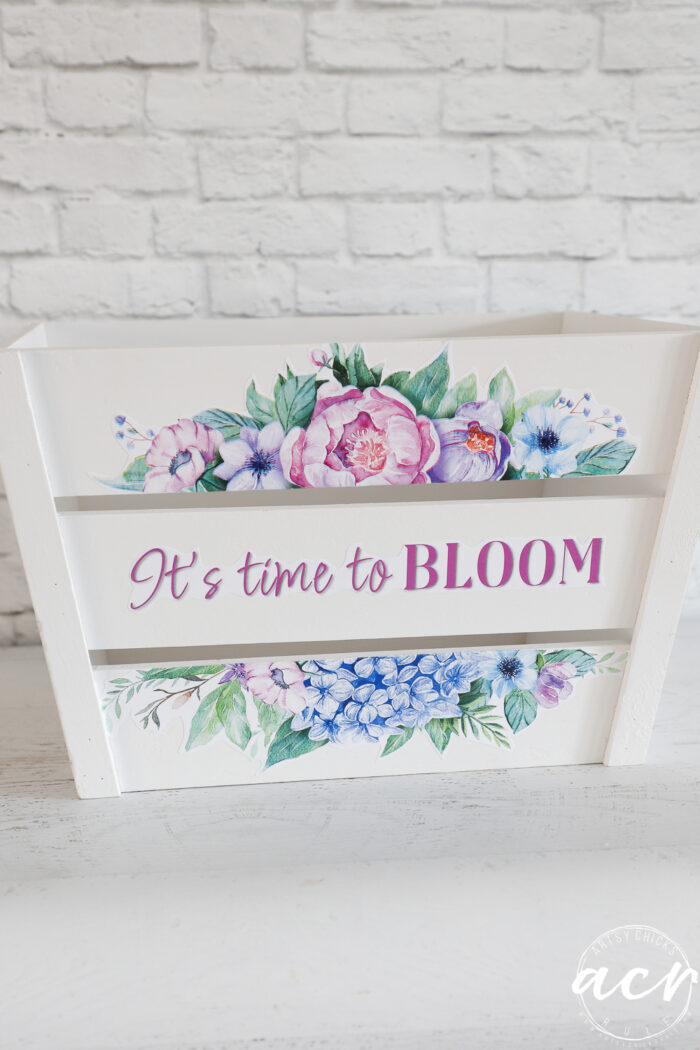 Hope this inspires you to go print some out right now and get crafting with them!
Make some pretty decor for spring…or a gift. So many things you can do with them.
PIN it to save it!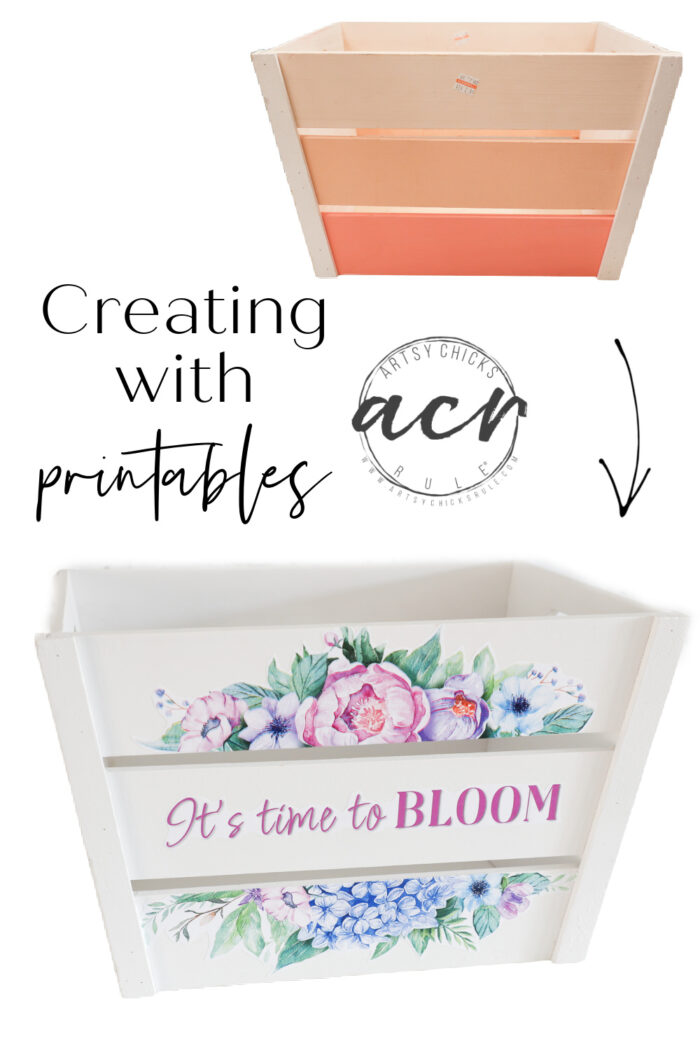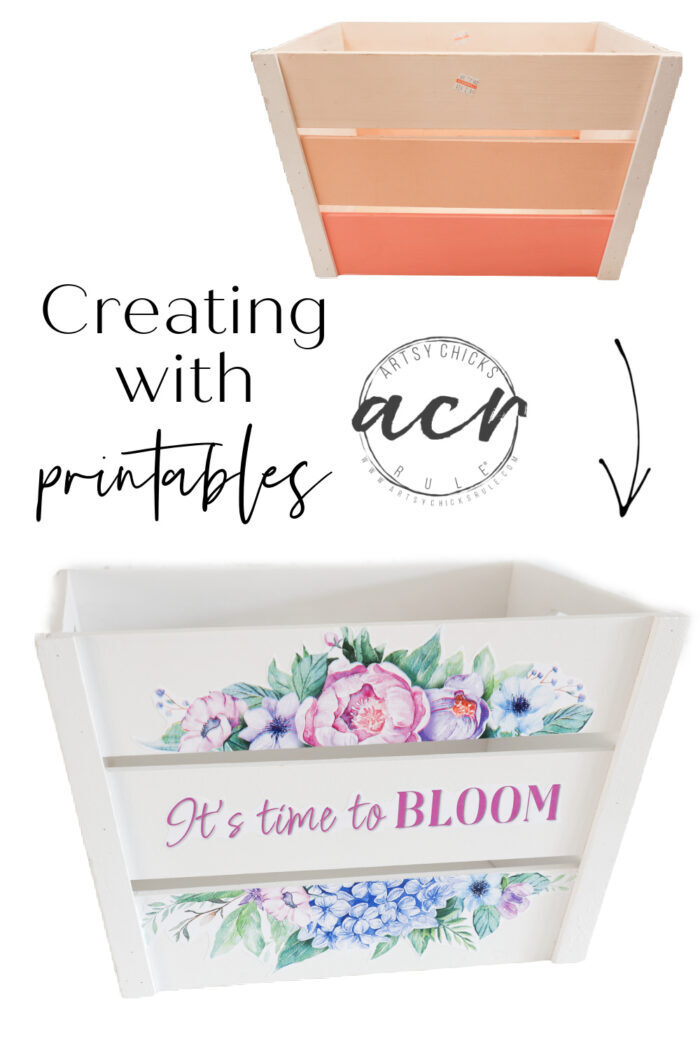 Oh! And if you've been waiting for Driftwood to get back in stock…it's here!
Another fun one with printables next time! I LOVE this idea!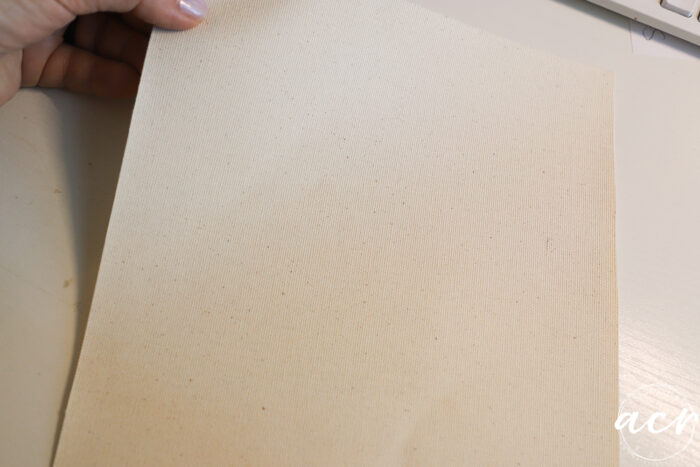 UPDATE!! See it now here!
I hope you all have a blessed weekend!
xoxo